Tamolitch Blue Pool Hike in Oregon
Tamolitch Blue Pool Hike in Oregon, AKA Tamolitch Falls Blue Pool, is a spectacular, pristine turquoise blue water pool with a seasonal waterfall. It is hidden in the Willamette National Forest on the McKenzie River in Linn County. So, in this post, we share handy-on tips about Tamolitch Blue Pool Hike, which is fabulous. It's one of the prettiest and one of best hikes in Oregon. How to get there, how long is the hike, and what to expect? Check our hints.
This article may contain affiliate / compensated links. For full information, please see our disclaimer here.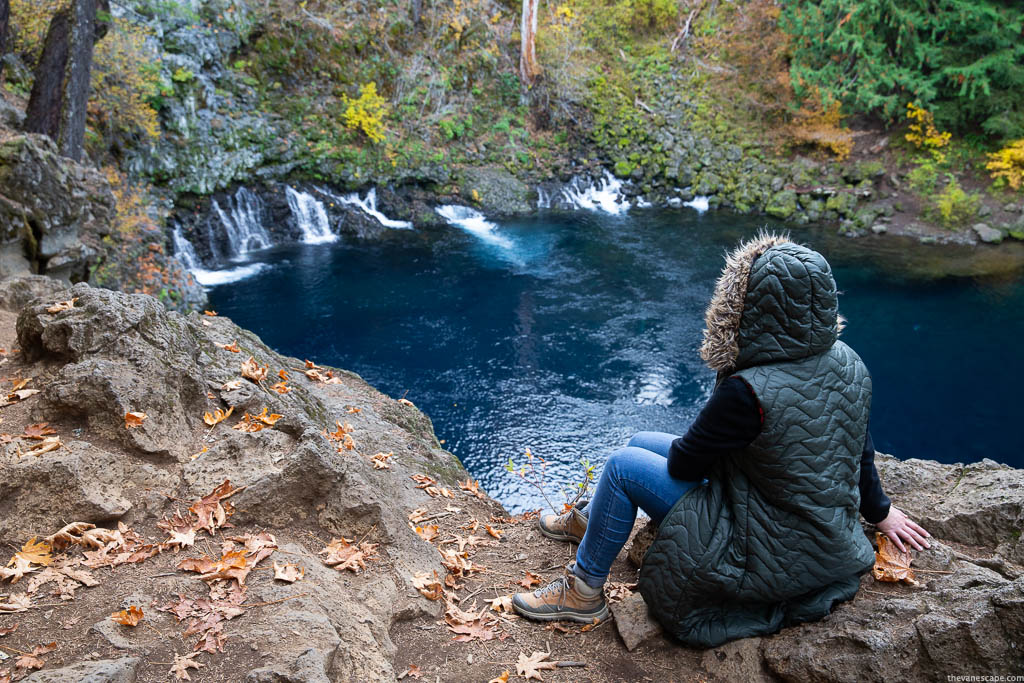 Tamolitch Blue Pool Hike Quick Overview
Level Difficulty and Time Required for Tamolitch Blue Pool Hike
Level: Easy to Moderate. It's quite a short hike, but it might be rough and challenging due to the rocky terrain, so take proper hiking shoes with great traction. It could be slippery.
Hiking Distance: From Trailbridge Reservoir is 4.2 miles out and back.
Elevation Gain: 375 feet.
Approximate Hike Time: 1 hour and 30 minutes one way.
Best Season and Permits for Tamolitch Blue Pool Hike
Best Season for Visit: Spring, due to the highest water level and the most beautiful waterfalls. And Fall because of the wonderful fall foliage, great weather, and fewer crowds. The busiest season is from June to August.
Best Time To Go: There are the most tourists on weekends, so it's better to go during the week or early in the morning.
Permits: There are no permits required.
Fee: No Fees. $0.00.
Accessibility and Services at Tamolitch Blue Pool
Accessible: year-round. It's also accessible for mountain bikers, so be careful and share the trail.
Family-Friendly Hike: Yes
ADA accessible: No
Pets-Friendly Hike: Yes. Dogs must be kept on a leash.
Services: there are no facilities such as drinking water, garbage, or restrooms. So, prepare for your hike, pack all your trash, and practice Leave No Trace principles during your visit.
Closest Towns: McKenzie Bridge, Oregon.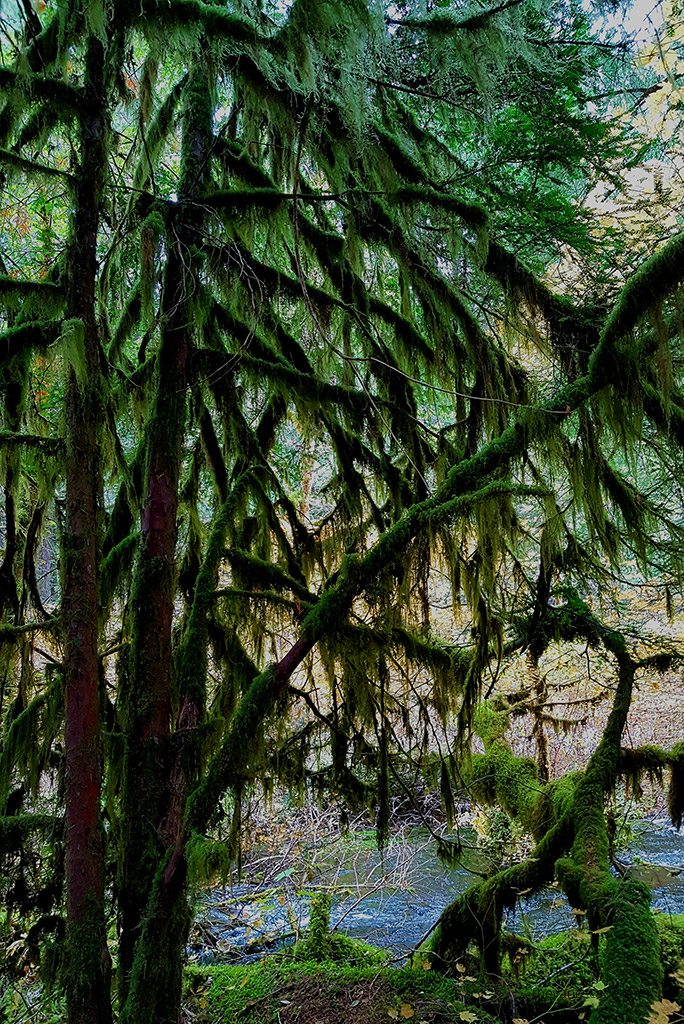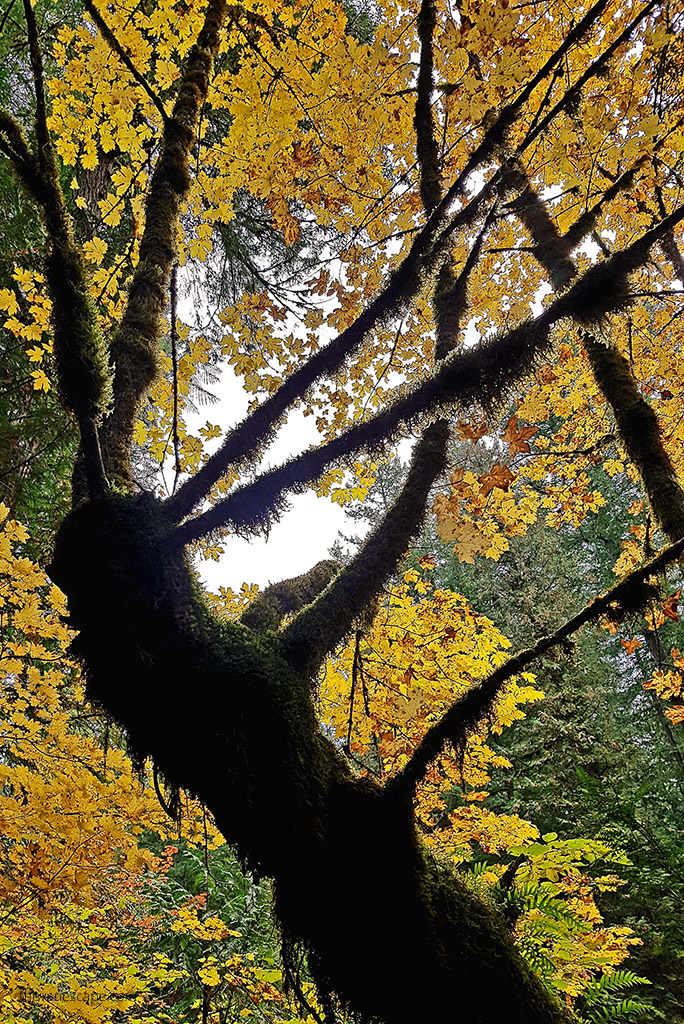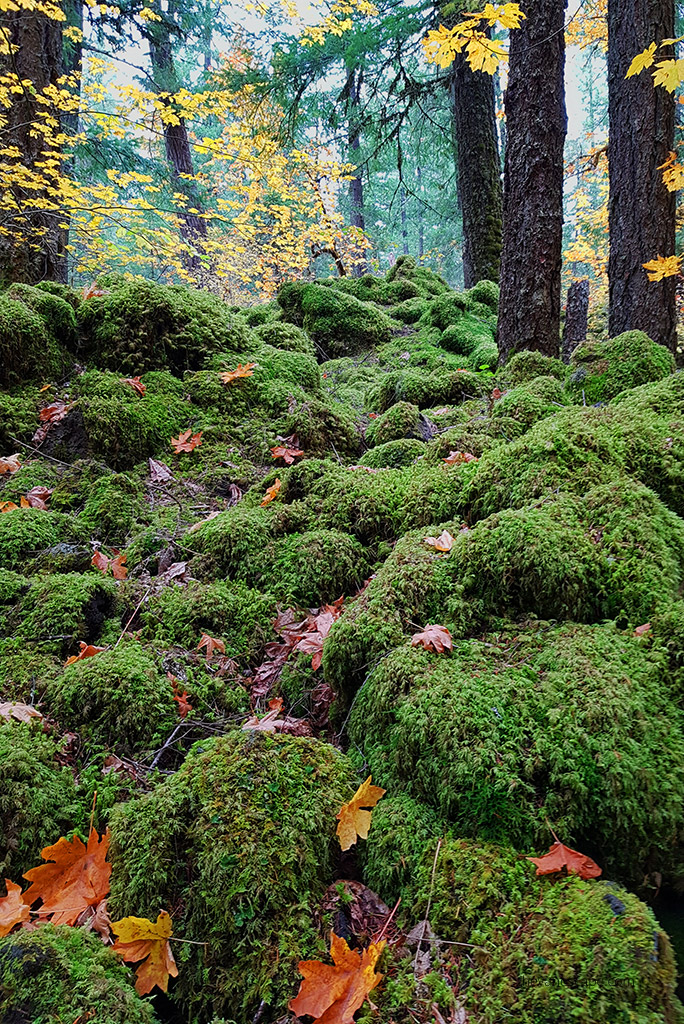 What is Tamolitch Falls Blue Pool?
Tamolitch Falls, also known as Blue Pool due to its amazing blue watercolor, is a popular hiking spot in Willamette National Forest, Oregon. The deep turquoise and stunning clarity of the Blue Pool make this place unforgettable.
This cliff-rimmed basin with stunningly clear water looks fabulous from the top when you stand over the edge. The steep cliffs surrounding the Blue Pool are 10-60 feet tall, so be careful not to trip over and jump from this height into the water. It might be dangerous.
Blue Pool Hike is a short section of the McKenzie River National Recreation Trail from Trail Bridge Reservoir north along the McKenzie River. All the McKenzie River National Recreation Trail is 26 miles and perfect for mountain biking. McKenzie River's area is full of amazing places, like Koosah Falls, Sahalie Falls, or fabulous and our favorite Proxy Falls.
Furthermore, Tamolitch is an excellent photographic spot. Blue Pool Hike all along offers lots of photo subjects such as reflections of the water, the alder trees, the lichens, and moss, the downed trees, and more.
Where is Tamolitch Blue Pool Hike?
Tamolitch Falls Directions from Bend
The total distance from Bend is 63 miles, and it will take approximately 1 hour and 10 minutes to drive. Drive on US-97 north and take exit 135A to merge onto US-20 West towards Sisters for 20 miles. In the charming town of Sisters, stay on US-20 West. Then turn onto OR-126 E for 10.8 miles. Turn right at a sign for Trailbridge Campground/Blue Pool. You must cross a bridge and turn right onto gravel road NF-730. After about a third of a mile, park along the right side of the road.
From Band and Sister is also possible to take McKenzie Pass Scenic Highway number 242 to see some of the Sisters Country's most spectacular scenery. But that route 242 is closed during winter from November to July. So, if you are in the summer, take this route to admire Oregon's Cascade Mountains.
Tamolitch Falls Directions from Portland
Portland's total distance to Tamolitch Blue Pool is 138 miles and around 2 hours and 30 minutes of driving. It would be best if you drove I-5 south toward Salem. Then take exit 253 for OR-22 east toward Detroit Lake/Bend. Drive on OR-22 for 80 miles, then turn right onto US-20 W. Turn right onto OR-126 E. Then turn right at a sign for Trailbridge Campground/Blue Pool. When you cross a bridge, turn right onto gravel road NF-730. After about a third of a mile, park along the right side of the road.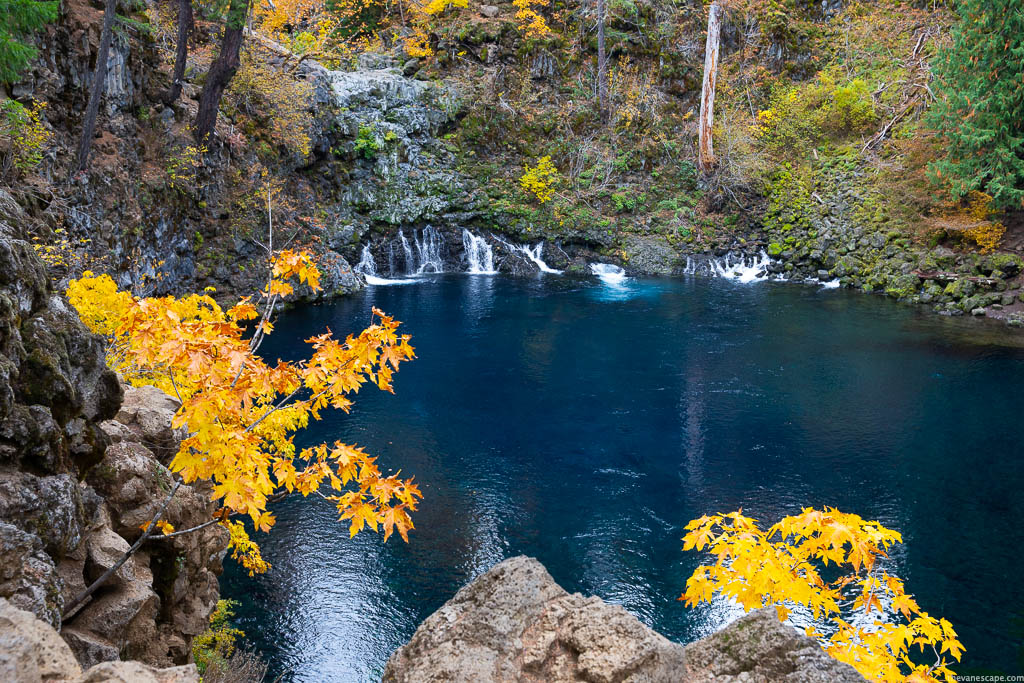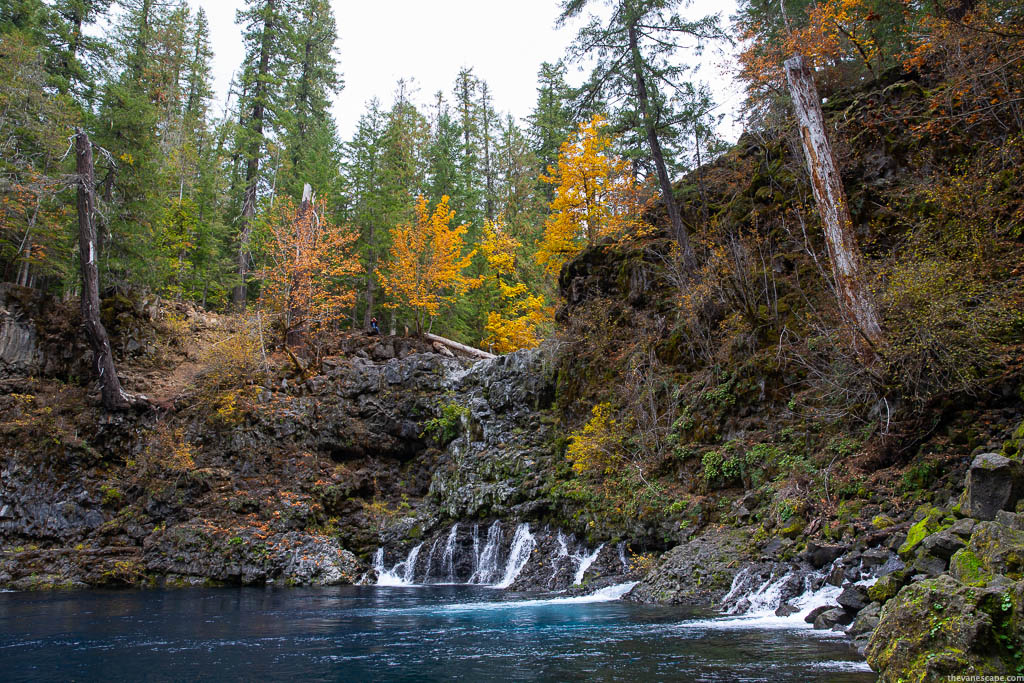 How was create Tamolitch Blue Pool?
The area was extremely volcanically active. 1,600 years ago, lava flow from Belknap Crater buried a 3-mile (4.8 km) stretch of the McKenzie River between Carmen Reservoir and Tamolitch Falls, moving that portion deep underground. The Tamolitch Blue Pool has been created from where the river seeps the surface through the porous lava back above ground as an enchanting crystal-clear lake. In Spring, when the runoff is strongest, Tamolitch Falls flows over the lava.
How deep is the Tamolitch Blue Pool?
The water is so clear that it feels shallow, but the pool's depth is over 30 feet in many spots.
How cold is the water in the Tamolitch Blue Pool?
The water temperature in Tamolitch Blue Pool is low, on average 37 degrees Fahrenheit (2.8 C).
Can you swim in the Tamolitch Blue Pool?
The water temperatures are frigid. So, swimming is not encouraged or recommended. It's important to know that you can become hypothermic in less than 10 minutes in such a cold water temperature. Swimming and jumping into the water can turn out to be tragic. It is difficult to call an emergency because there is often no coverage. So, don't risk it. It's not a swimming pool.
Is there camping nearby?
There are 14 US Forest Service Campgrounds along the McKenzie River. The Blue Pool Campground (Middle Fork Ranger District) is the closest, open from May 28 to September 20. You can check the details on the Forest Service website. Other campsites in the area you will find in the Willamette National Forest.
But it is worth staying overnight in the picturesque and beautiful town of Sisters. In this post, we recommend where to sleep and what to do and see in the Sisters area. It's about 40 miles from Blue Pool Hike.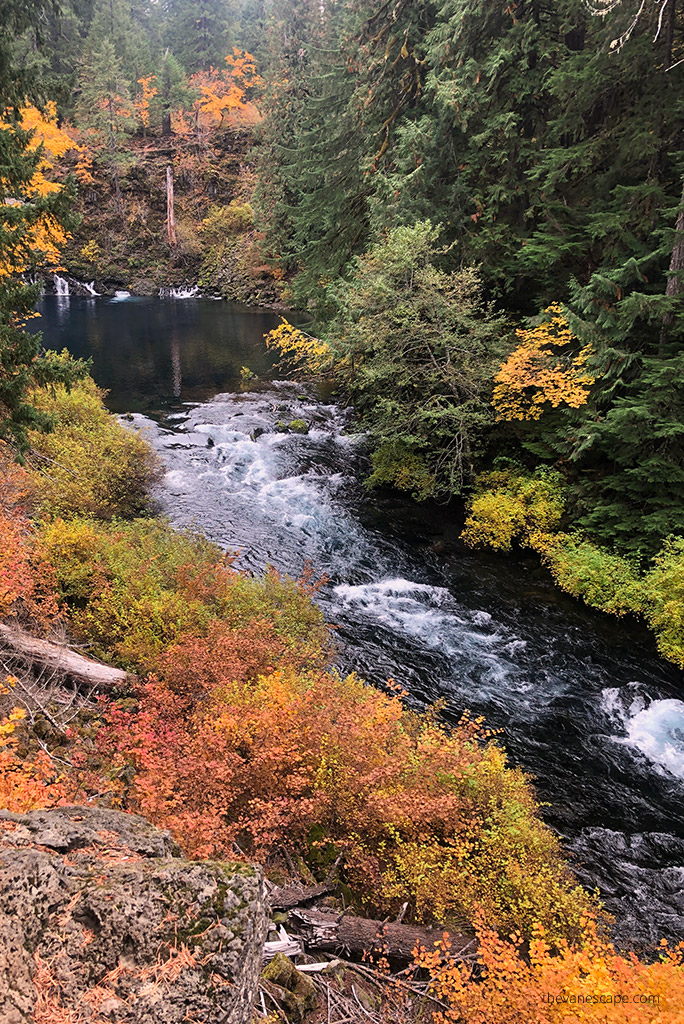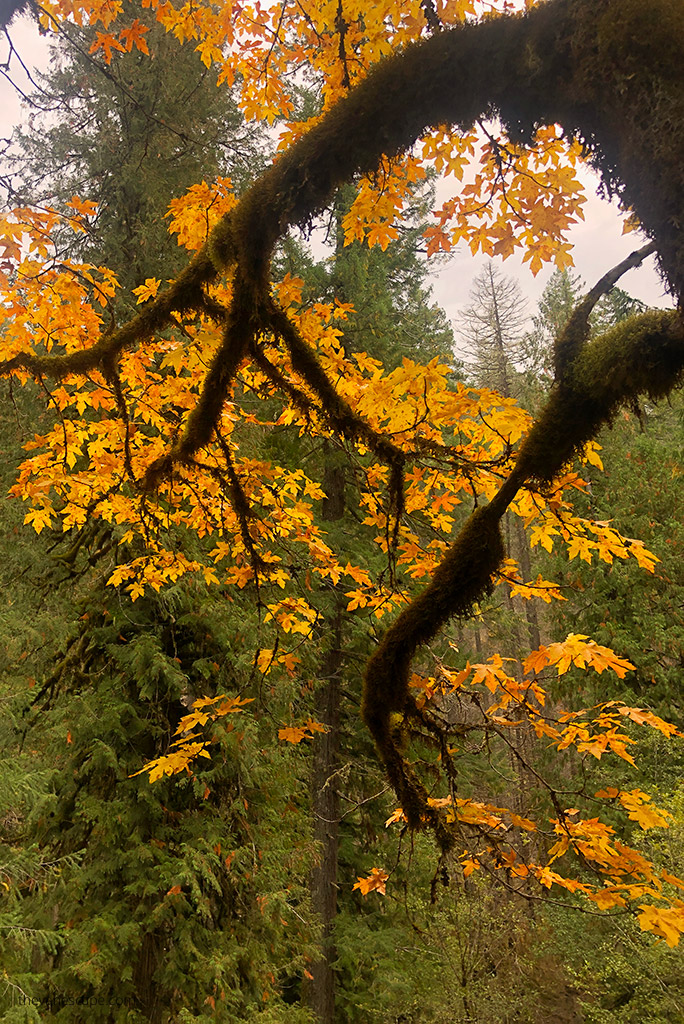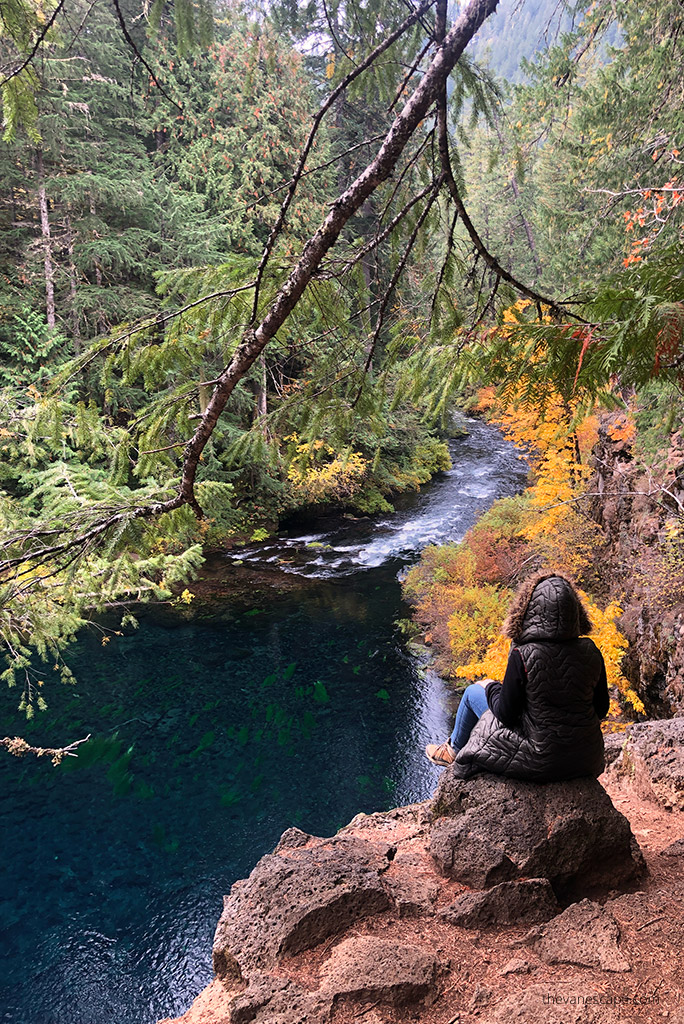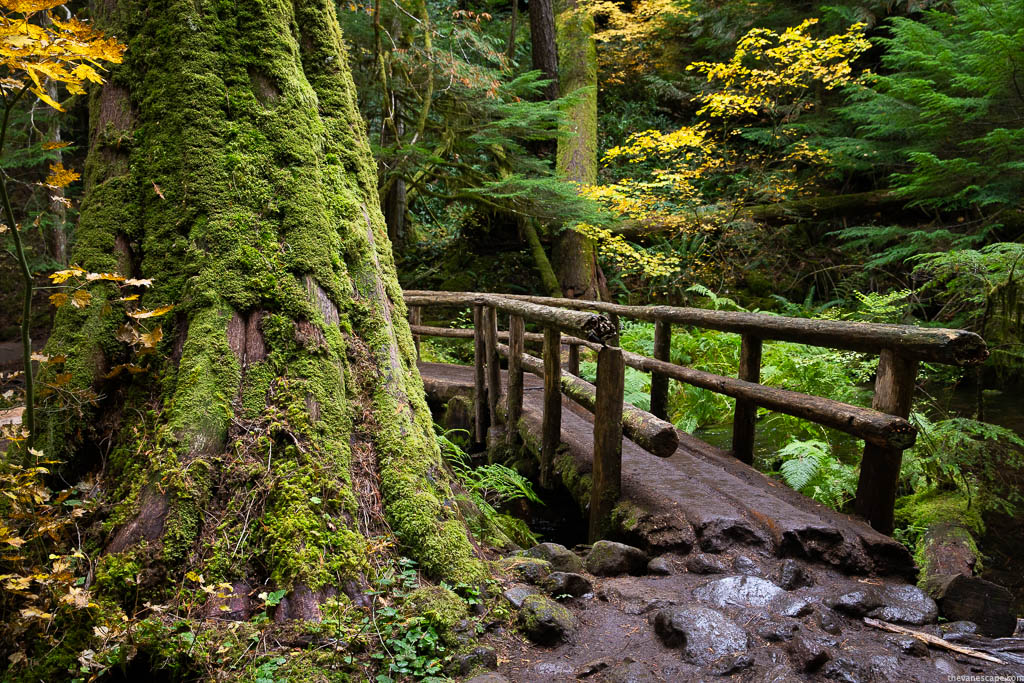 Tamolitch Blue Pool Hike Detailed Description
Directions to Tamolitch Blue Pool Trailhead
From the McKenzie River Ranger Station, take Highway 126 east 10 miles to Trail Bridge Reservoir. Then you must turn left on FS Road 730 at the sign to Trail Bridge Reservoir. After crossing the river and turn right and travel to the parking area. Start walking slightly uphill to the trailhead sign, begin walking upstream.
Hike to Tamolitch Blue Pool
The Tamolitch Blue Pool Hike starts at the entrance of an old-growth forest with gigantic Douglas fir trees that date back more than 500 years. You feel like in a fairy tale when you look at ancient mossy trees. The trail is well-marked. Woodland is dense. You are surrounded by deep green, mossy branches of trees and the river hum. The path is straight at first, then gradually ascends. The path goes along the McKenzie River, along the cliff, so the views are great. You are crossing an old bridge with decaying trees. You descend into a dry river bed, eventually coming to an old lava flow. Slippery lava rocks can be a problem, so be careful. Some elevation gains might be challenging if it's wet, but it is not a strenuous hike. It's also great for families, runners, or mountain bikers.
Accessing the Blue Pool
When you reach the highest point of the trail, you can enjoy the view of crystal clear water from above or walk down to the reservoir itself. Accessing the water is by hiking over the waterfall ledge and taking the trail that leads you down to the side of the pool. The descent leads on large, slippery stones and rocks. It is steep. Therefore, remember about shoes with a good grip.
Hiking Tips & Safety Rules
Don't forget to bring water and snacks. Pack more water than you need. We use a capacious water reservoir.
Start your hike early in the morning. It might be crowded later. You may also have a problem with a parking spot if you arrive too late.
Take shoes with great grip. Slippery lava rock and tree roots might be dangerous, so don't wear flip-flops.
Trekking poles also be helpful on this hike.
Share the trail with mountain bikers.
Pack all your rubbish and take them back with you. Leave No Trace.
If you are going in the summer, take sunscreen.
Cliff diving at the Blue Pool leads to death and injuries, don't take the risk. There have been fatalities at this place.
Swimming in such cold water leads to hypothermia, don't swim.
Be careful when standing over the cliff while taking pictures. Don't lean forward; it's easy to fall. One man fell off the cliff, taking a photo, he died.
There's no Cell Service.
Check our Day Hiking Packing List to know what we always take for a trail.
Add other trails & attractions near Tamolitch Blue Pool
If you are planning a road trip to Oregon, you may be interested in the following places which are stunning: