Portland Itinerary – 3 Days in Portland Oregon
Check out our ready-made 3 days in Portland itinerary if you are planning a trip to Oregon. What can you do in Portland in 3 days? We have prepared a wealth of tips and inspiration for you since we have been to Portland a few times. Where is the best place to stay? Where is the best place to eat? Is the city walkable? Is the downtown area safe? What is the best time of year to visit Portland? Where are the best places to take pictures in Portland? What are the best places worth visiting in Portland? Also, we tell you what Portland is known for. And finally, we suggest some of the best day trips from Portland to optimize your itinerary. So, check out our Portland 3 days itinerary to spend a great weekend in this city.
This article may contain affiliate / compensated links. For full information, please see our disclaimer here.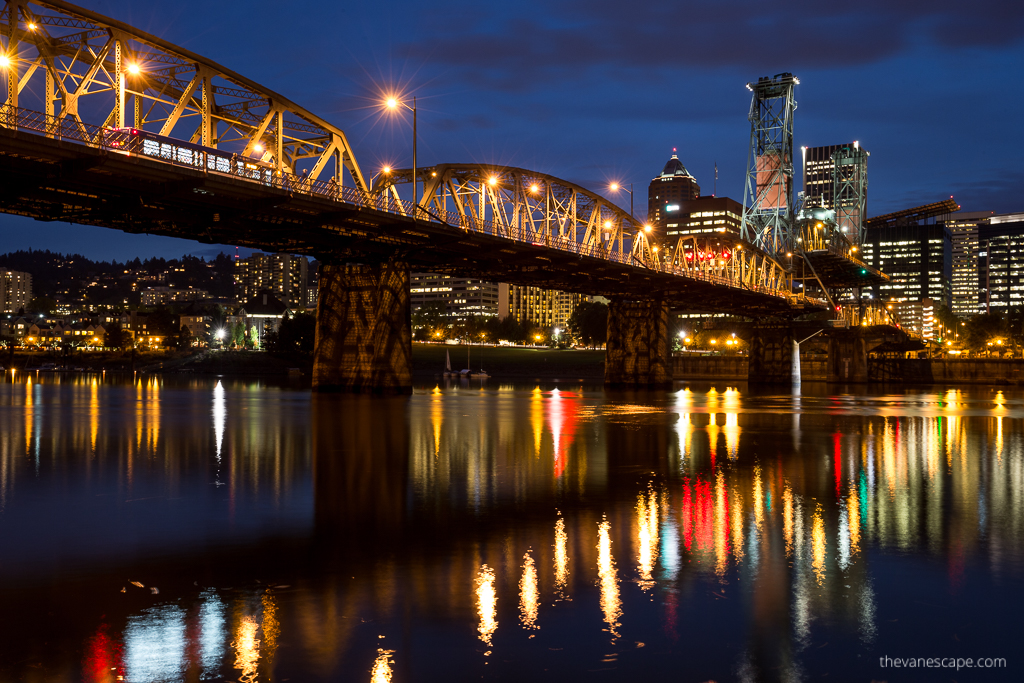 3 Days in Portland Itinerary – Quick Overview
Where is Portland?
Portland is the largest city in Oregon with a population of 654,741, and it is the seat of Multnomah County. Is located in the Pacific Northwest. Furthermore, it is a major port in the Willamette Valley region, at the Willamette and Columbia rivers' confluence in Northwestern Oregon. Portland is 180 miles and a 3-hour drive south of Seattle. And 635 miles and 10 hours drive north of San Francisco.
Is Portland worth visiting?
Definitely, we love it. Portland is an amazing city. It has fascinating industrial architecture, with plenty of bridges, great parks, and gardens. What is more, it is famous for its prosperous culinary and cultural offer. All the most exciting places you will find in this Portland itinerary. What's more, the city is also surrounded by fabulous nature, and it is a great base for exploring the northern part of Oregon. Is also a great place to start and finish a fantastic Oregon Road Trip.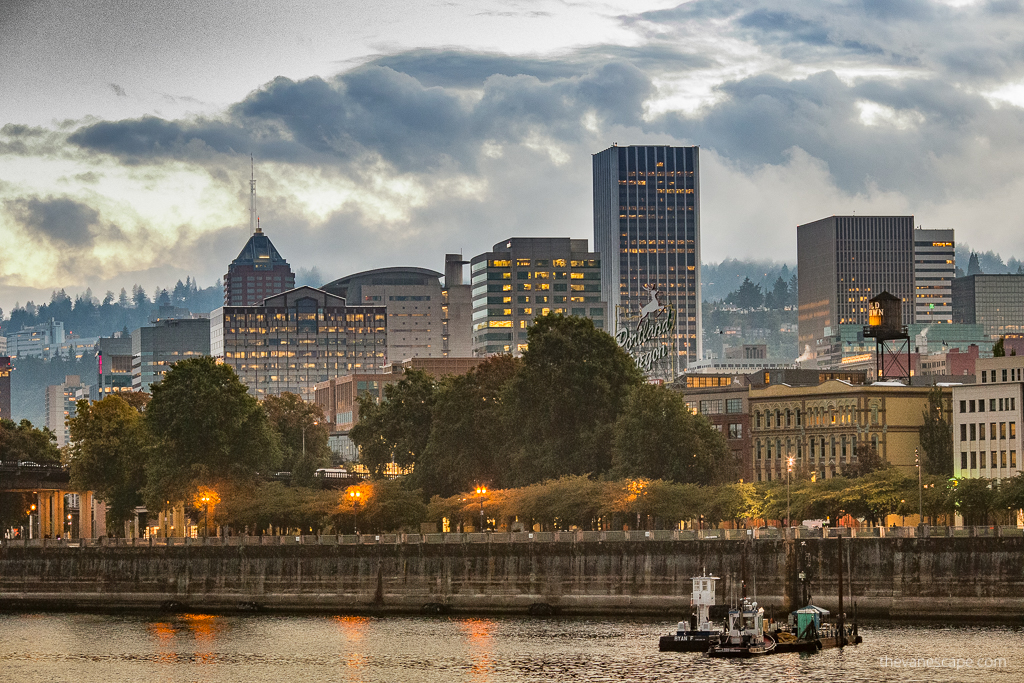 What Portland is known for?
There is no sales tax in Portland or the rest of Oregon. Therefore, it is a city worth visiting, if only for shopping. Oregon is one of only five states (alongside New Hampshire, Montana, Delaware, and Alaska) where the price you see on the product is what you pay at the checkout. So, it's worth shopping in Portland and adding a trip to Portland to your bucket list.
It is also a city where you refuel your car without leaving it. At the gas station, you are served by a gas station employee. Refueling by yourself in Oregon carries a fine of up to $500. It's similar only in New Jersey. It is worth remembering this when planning your Oregon road trip. This rule does not only apply to motorcyclists.
Portland is a city of bridges. Portland has 12 bridges that span the Willamette River, while only two road bridges cross the Columbia River. There also are other notable bridges crossing roads, canyons, and water. Besides, the bridges are well-lit, which means they are one of the best places to take pictures in Portland. Make sure to spend at least one evening during your 3 days in Portland admiring bridges.
Portland is one of the most bicycle-friendly cities in the US, with an extensive network of cycle paths and many rentals to help you explore the city actively. So, it is a great idea to visit Downtown Portland on a Bike Tour. We also recommend some best day trips from Portland in the last part of the Portland Itinerary.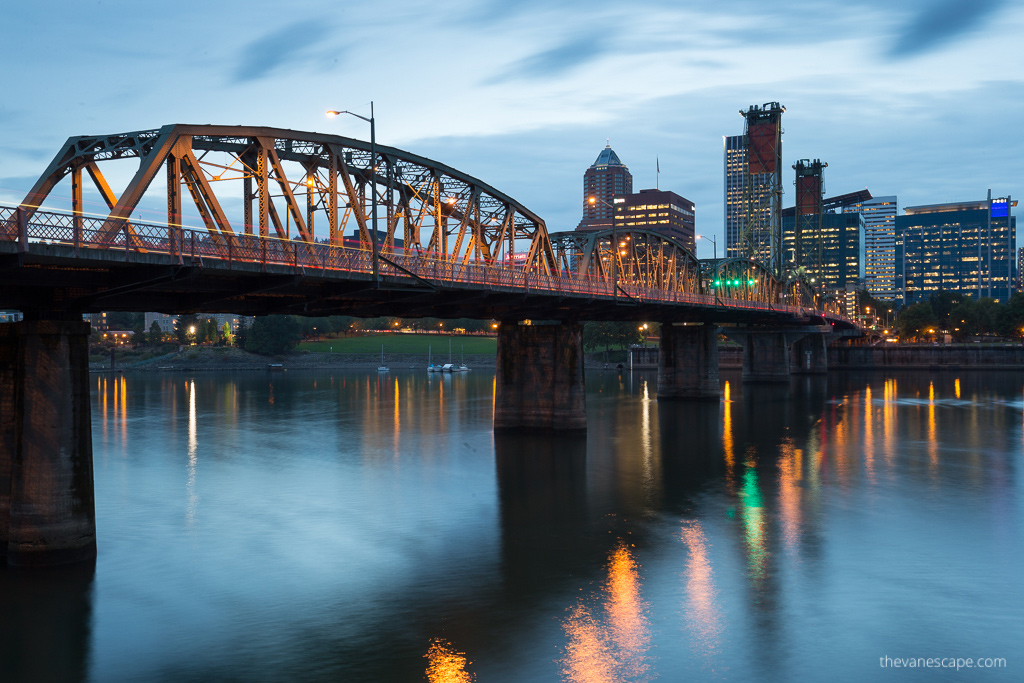 Portland ranked as the country's best foodie city
The great news you can read at OregonLive is that Portland was named the overall best food city in America. WalletHub surveyed 180 U.S. cities and ranked them on affordability, number of restaurants per capita, accessibility of gourmet and specialty restaurants, craft beers, wineries, and more. Well, before that verdict, we loved Portland for its food.
Street Food in Portland
This is the city of street food. Portland is one of the cities where the food truck trend began. There are gardens with food trucks scattered around the city, and in the center, several dozen stands are specializing in serving dishes of the world. Furthermore, at the Alder Street Food Cart Pod (S.W. 10th Ave. & Alder St), you will find the biggest selection of food carts in downtown Portland.
Craft beer and coffee
Portland is a city of craft beer and good coffee. Beer drinking culture is highly developed in Portland. About 70 local breweries operate here. Portland creates new trends in brewing. So, if you a fan of beer, visit Deschutes Brewery. Worth visiting are also Von Ebert Brewing and Modern Times Brewery. Moreover, the city is famous for its numerous cafes serving great coffee. The city has become one of the coffee meccas of the US. Stumptown Coffee Roasters has been successful, and you can find it in other cities as well. Spend at least one afternoon during your 3 days in Portland testing local beers.
Portland as a vegan food-friendly city
Furthermore, Portland is famous for its fruit and vegetable cultivation. This is due to the high awareness of healthy food, local products, a large vegan community, and good growing conditions. There are over 50 public gardens with vegetables and fruits in the city. The city also has a wide selection of healthy dining options, including vegetarian and vegan. There are so many foodies options that we recommend where to eat in the separate chapter of the 3 days in Portland Itinerary.
Famous Portland donuts
If you're a donuts fan, Portland is famous for its selection of fabulous, also vegan, donuts. So visit Blue Star Donuts or the famous original Voodoo Doughnut store (22 SW 3rd Ave). Make sure to eat at least one donut during your 3 days in Portland. But after the first one, you will be back for the next one.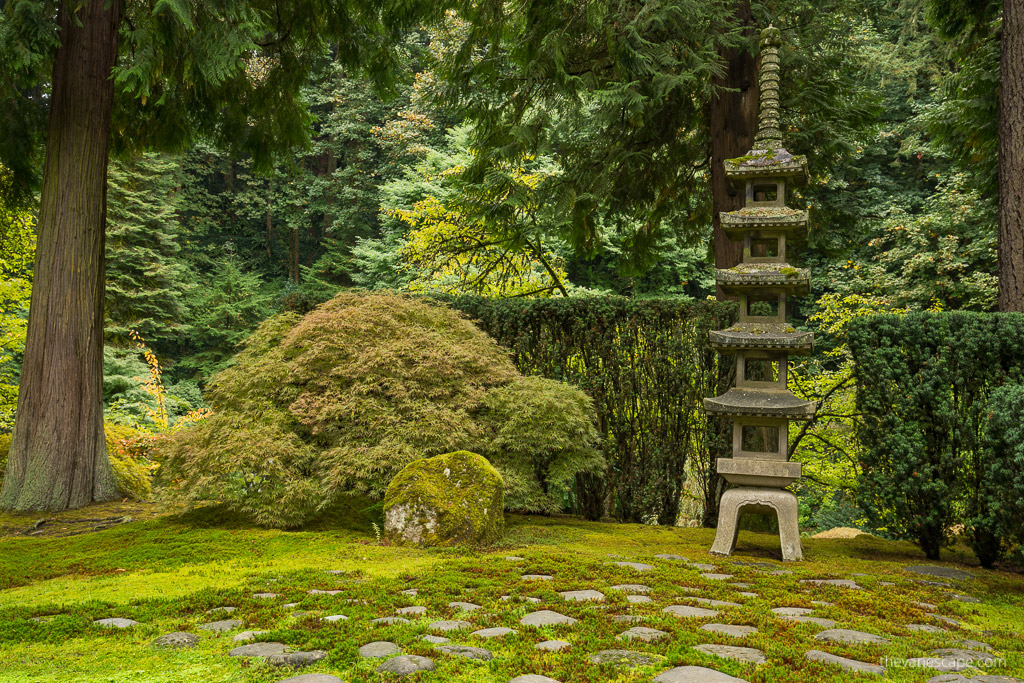 Portland as a dog-friendly city and TV series set location
The city loves dogs. There are over 30 dog parks in Portland. There is no problem with taking your pet to the pub.
Oregon was the first US state to legalize the possession of small amounts of marijuana. Furthermore, in 2014, the legalization was extended. The use of marijuana in public places in Portland is still illegal. But if you are over 21 years old, you have the right to use it in a private place.
TV series Portlandia an American sketch comedy with Fred Armisen and Carrie Brownstein is set in Portland. The series shows the city as a haven for eccentric hipsters.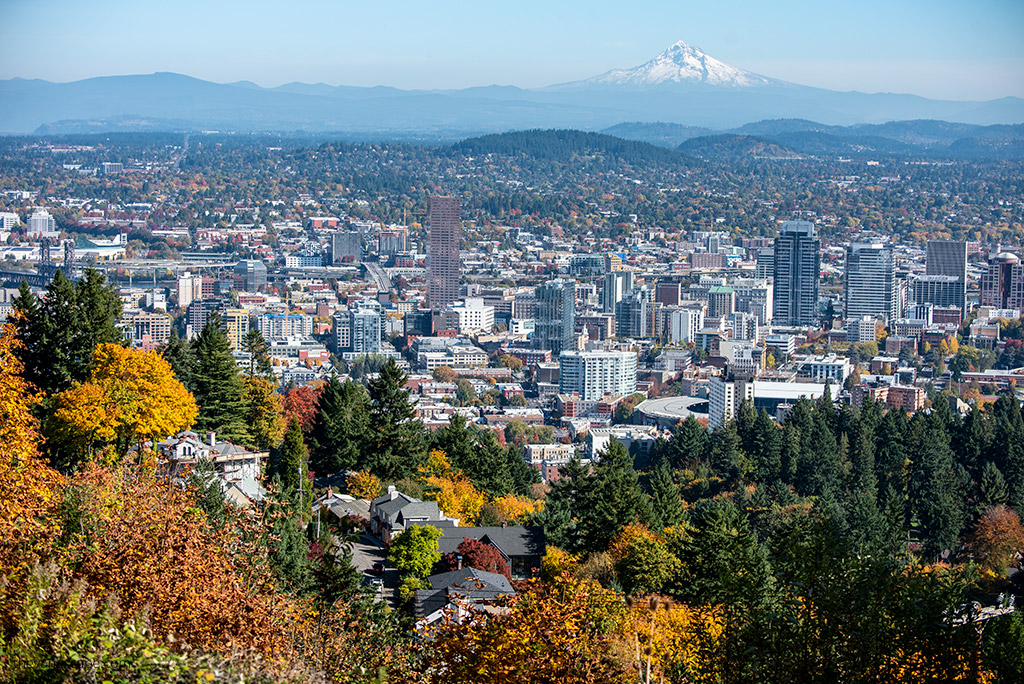 3 Days in Portland Itinerary – Tips to Plan a Fabulous Trip
What is the best time of year to visit Portland, Oregon?
Any time is the best time of year to visit Portland Oregon. Certainly, the most beautiful city is during Spring, when flowers are blooming, and Fall, when the trees' leaves are gold and oranges. The weather is also delightful. But it is also worth visiting the city in summer and winter. However, it would be best to remember that this is one of the rainiest cities in the US. So, no matter what season you choose, pack an umbrella and a raincoat. Rainfall is frequent. In Summer it is usually warm and sunny. Due to the proximity of the ocean, Winters here are quite light and mild. Snow occurs only a few days a year, in small amounts.
The hottest months are July and August, with an average temperature above 80°F (27°C) and more. December, January, and February are the coldest months with an average temperature of 36-47°F (2.3 – 8.3°C). The average temperature during Springs is around 56-60 °F (13-16°C) and during Fall 52-64°F (11-18°C).
Is Portland, Oregon a walkable city?
Yes, Portland is a great city to explore on foot. It is not very extensive. You can easily walk to the most important attractions. Portland is the 13th most walkable large city in the US. Furthermore, it is very bikeable. So forget about the car. Park it safely, and enjoy a walk around town and a break for a local craft beer or a glass of wine. So, put on some comfortable shoes and go out sightseeing (famous Keen shoes are made in Portland).
Does Portland, Oregon have good public transportation?
Yes, the city has very well-organized public transport. You don't need a car to move around freely. You can easily get to the center also from the Portland Airport (PDX). The city has one of the easiest and most tourist-friendly public transportation systems, with extensive routes from TriMet buses and light rail trains.
Is Portland Downtown safe?
When we talk with our friends about Portland, they often ask if Portland is a safe city. Because they heard that there are supposedly a lot of homeless people and high violent crime rates. Well, we felt safe in Portland, also in Downtown. But we are careful in any big city. In any place in the world, something unpleasant can happen.
How many days do you need in Portland, Oregon?
It's worth spending at least 3 days in Portland. In our Portland Itinerary, you will find attractions for 3 full days in the city. You can feel the atmosphere of the city, and get to know its most important attractions. But even if you have 1 day, you can see a lot in Portland. In the last part of the text, we recommend the best area in Portland to stay. However, if you only have 3 days in Portland, the best idea is to stay in Downtown Portland.
If you have less time for sightseeing in Portland consider one of the organized tours to see the city highlights. For an affordable price, you won't miss the most important and exciting places and you learn a lot about the fabulous architecture and history of Portland. Consider Afternoon City Highlights Tour or Half-Day City Tour.
But now, let's start our 3 days in Portland Itinerary day by day.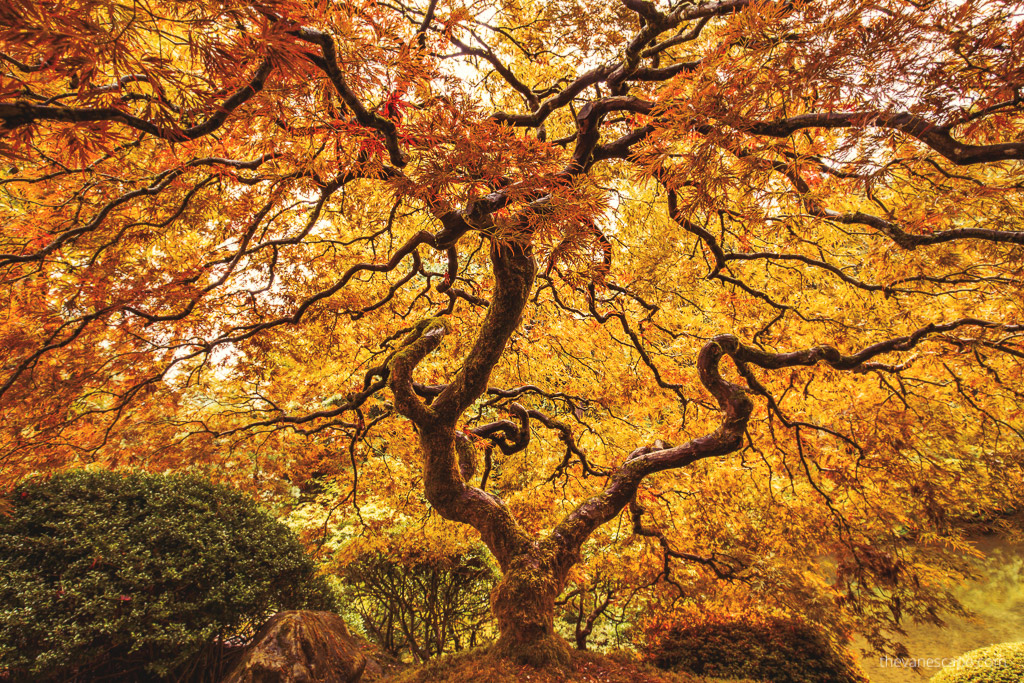 3 Days in Portland Itinerary – Day 1 Visiting Downtown & Pearl/River District
Morning Walk in Downtown Portland
We start our Portland itinerary from the heart of the city. One of the best parts of this city is Downtown Portland and the river waterfront loop. If you have only one day in Portland, start your sightseeing also at this point. It's for sure the most attractive part of the city.
When walking through Waterfront Park, you can admire industrial but modern buildings, the downtown skyline, and fabulous bridges. There are 12 bridges over the Willamette River. It is the best place to take pictures in Portland.
How long is the Portland waterfront loop?
It's a 2.6-mile loop, which runs right along the Willamette. It's an easy path, perfect for families. From the Salmon Street Springs fountain, follow the river path north through Tom McCall Waterfront Park.
Visit Powell's City of Books
After the waterfront walk, wander into the Pearl District to visit Portland's most famous bookstore: Powell's City of Books. Furthermore, it's The World's Largest Independent Bookstore. Make sure to add this place to your Portland itinerary. If you are looking for some books, it is a perfect place for shopping (there is no sales tax, so prices are reasonable). It's one of the coolest bookstores we have been to so far and one of the best places to take pictures in Portland. For sure one of the most Instagrammable places in Portland.
The City of Books has over 3,500 different sections. There are over four million new, used, rare, and out-of-print books.
The location is 1005 W. Burnside Steet.
TRIP TIP: Looking for a tour with a local guide? So, check out this Best of Portland Morning City Tour as a quick way to get familiar with the city with a knowledgeable guide. Or book a Bike Tour, which is a perfect idea for seeing the city.
Afternoon exploring local bars and ride at Portland Aerial Tram
If you are not afraid of heights, take a ride tram with the wagon suspended in the air. You will have a great view of the city and the bridges over the river. Portland Aerial Tram is great, the ride takes only 4 minutes, but the view is fabulous. However, due to COVID – 19, the attraction is closed now, so check if it's reopening during your visit.
Portland Itinerary – Sunset in Portland
It is also worth going to the sunset at the river. When the bridges light up, the views are amazing. The most impressive bridges, which are also one of the best places to take pictures in Portland, are:
Steel Bridge from 1912 is a through truss, double-deck vertical-lift bridge across the Willamette River. Its lower deck carries railroad and bicycle/pedestrian traffic, while the upper deck carries road traffic and light rail.
Burlington Northern Railroad Bridge 5.1 (also known as St. Johns Railway Bridge) from 1908.
St. Johns Bridge from 1931 – between the Cathedral Park neighborhood in North Portland and the Linnton and Northwest Industrial neighborhoods in Northwest Portland. It is one of three public highway suspension bridges in Oregon.
Check out the last chapter to see where to go in the afternoon for some great food in Portland.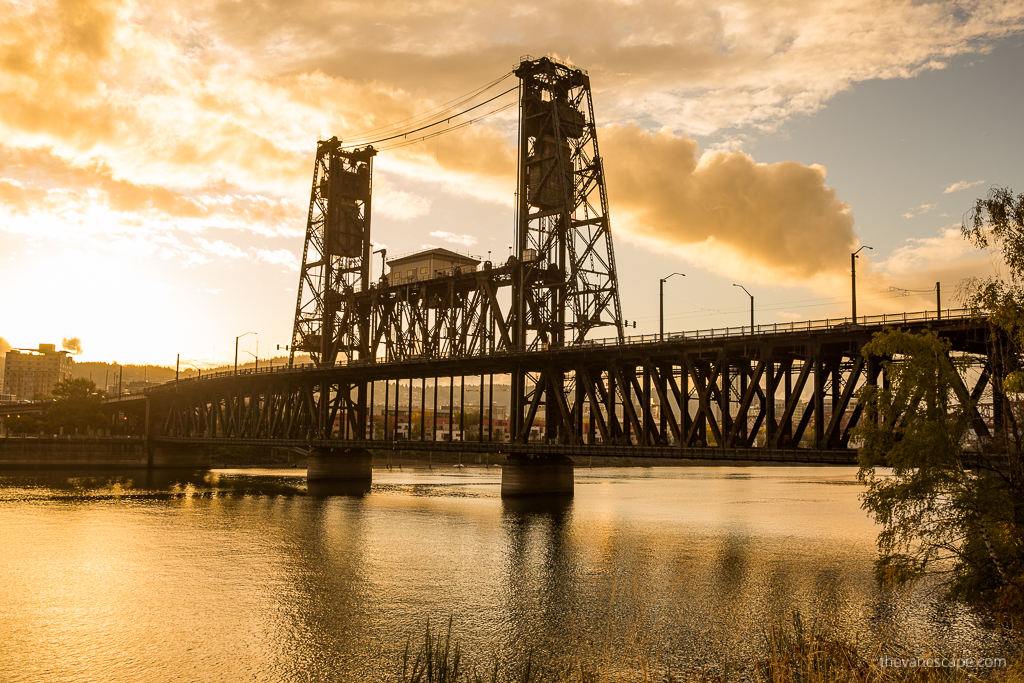 Day 2 Portland Itinerary – Gardens & Nob Hill
Morning in International Rose Test Garden & Portland Japanese Garden
It's your second day in Portland, and there is still a lot to see and do. Portland, despite its port character and industrial architecture, is a very green city. Parks and gardens fill the urban space, giving it a relaxing character. So, you can wander the Portland parks for hours. The two most beautiful are the International Rose Test Garden & Portland Japanese Garden. Furthermore, Portland is known as the "City of Roses." The parks are located close to each other in Washington Park in the West Hills of Portland. So it's worth immersing in the city's greenery. If you travel with kids, it's also worth adding Oregon Zoo in Portland to your Itinerary. The zoo is also located in Washington Park.
Chill at Portland Japanese Garden
Portland Japanese Garden's address is 611 SW Kingston Avenue. It is a traditional Japanese garden occupying 12 acres, located within Washington Park in the West Hills of Portland. Lush vegetation, footbridges, a waterfall, a tea room, and mountain views in a secluded area will make you forget you are in the city. Is one of the best places to take pictures in Portland. Admission costs $18.95 for adults, $16.25 for seniors (65+), $13.50 for youths ages 6 to 17, and is free for kids ages 5 and younger. We love this park, as you can chill there and admire amazing beauty. It's one of our favorite places in Portland where you can relax from the hustle. Make sure to add the Japanese Garden to your Portland itinerary.
Admire Rose Garden
International Rose Test Garden's address is 400 SW Kingston Avenue. There are over 10,000 rose bushes of approximately 650 varieties in the garden. The roses bloom from April to October, with the peak coming in June. Furthermore, it is the oldest continuously operating public rose test garden in the US. It was founded in 1917 on the hills of Washington Park. Is also one of the best places to take pictures in Portland.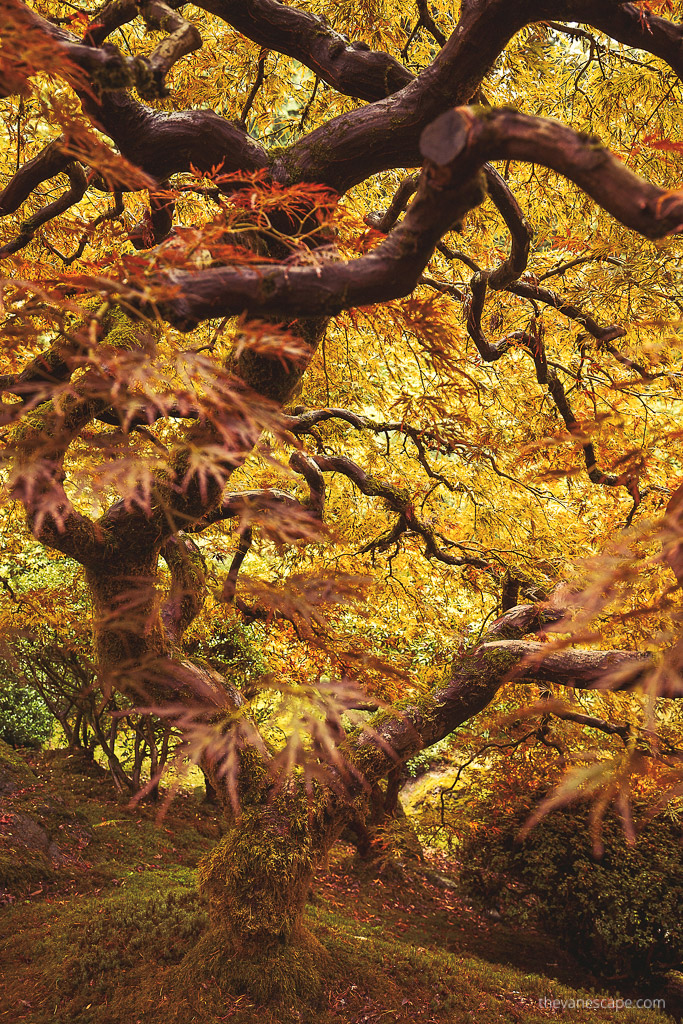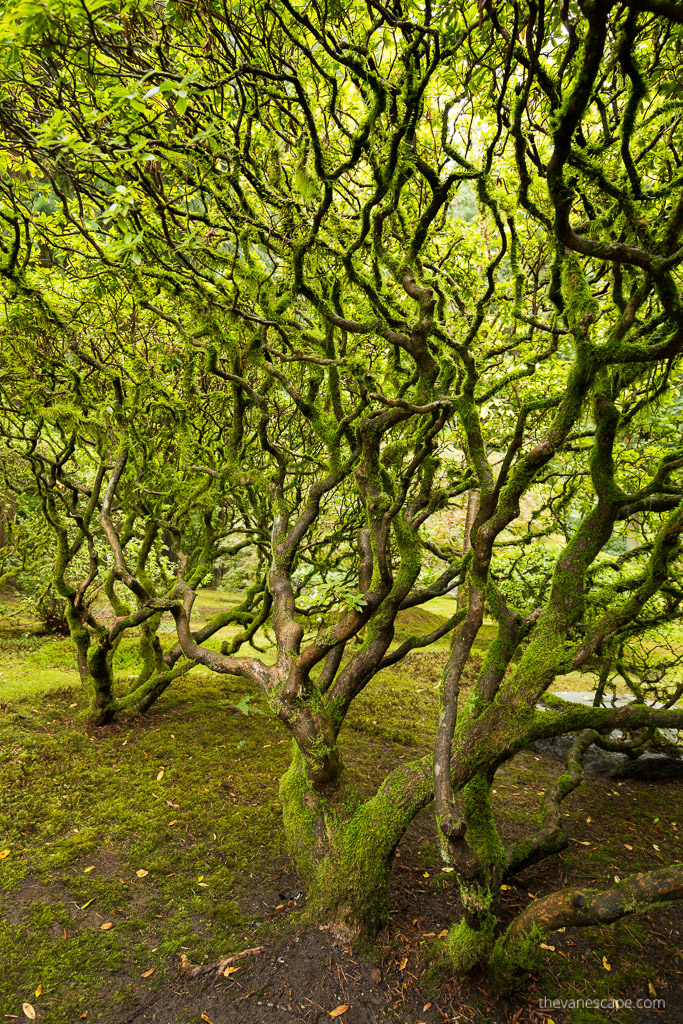 Portland Itinerary – Visiting Nob Hill in the Afternoon
One of the best views of the city and Mount Hood you will find from Nob Hill. Also known as the Alphabet District or Northwest Portland Nob Hill is an upscale neighborhood where out-of-towners and bougie locals go shopping and to great restaurants. It's accessible by public transportation (Trimet's line 15). But with crosswalks and pedestrian paths at every turn, you can go through Nob Hill on foot. Walking along the 21st and 23rd is also a great way to take advantage of the trendy shops and eateries.
At the center, you will find a beautiful mansion.
Admiring Pittock Mansion and the panorama of Portland
Pittock Mansion is situated 1,000 feet above the city. The Pittock Mansion was built in 1914 by Henry Pittock and his wife and is beautiful architecture and nature around. Gardens hill offers a wonderful panorama of the city and Mount Hood. It's no doubt one of the best places to take pictures in Portland. The address is 3229 NW Pittock Drive. Cost is: Adults $12, Seniors (65+) $10, Youth (ages 6–18) $8. But if you want to see the gardens alone, the house outside, and the spectacular view of Portland, you don't need to buy a ticket. Only an interior tour requires a ticket.
There is also Forest Park in the Nob Hill area. There are 70 miles of trails, which are enjoyed by visitors and locals alike.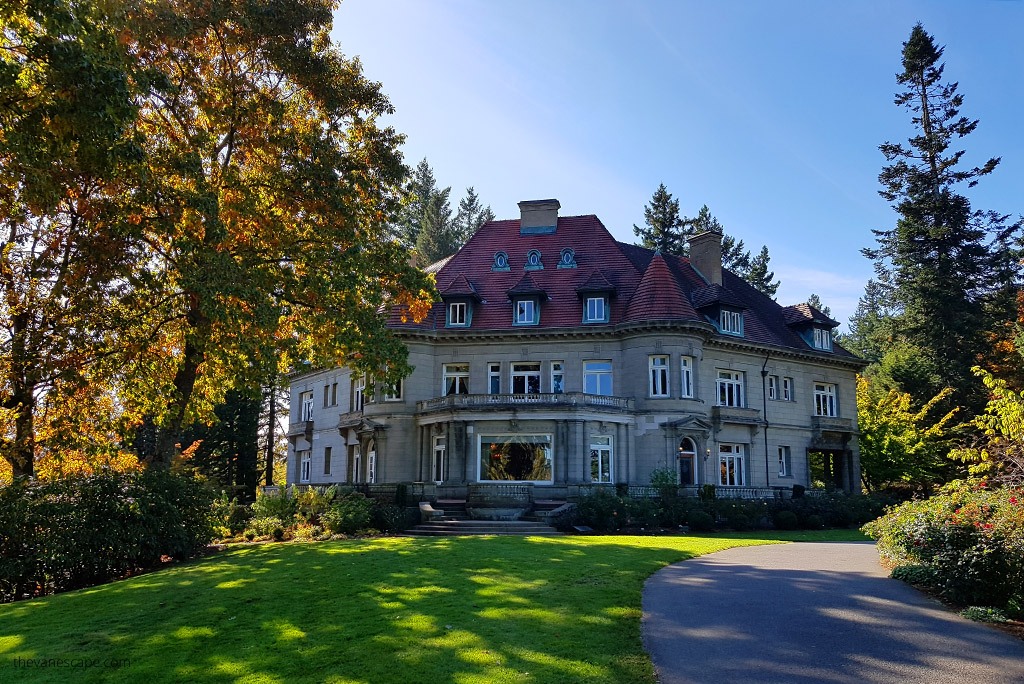 Day 3 Portland Itinerary – Museums and Day Trips from Portland
Depending on how much time you have, we suggest 2 solutions for your last day in the Portland Itinerary. You can immerse yourself in a deeper exploration of Portland and stay in the city. But if you don't have much time, it is worth seeing the beautiful nature around you and taking a short trip out of town. So, we suggest you also some of the best day trips from Portland.
Immerse yourself in the Markets, Galleries, and Museums of Portland
If you plan shopping, visit the Alberta district neighborhood when you find great boutiques and shops. There is no sales tax in Portland, so it's worth visiting this district on Alberta Street. Furthermore, it is worth visiting the Boise district with Mississippi Avenue, where there are also many great shops and restaurants.
Portland Itinerary – the best Portland markets
If you visit Portland during the weekend, check out the Portland Saturday Market where you can buy fresh local food, art, jewelry, and crafts.
You can also visit the city's first food market, Pine Street Market, which is open every day. The address is 126 SW 2nd Avenue. Furthermore, it is located in the cool historic Carriage and Baggage Building. Pine Street Market features nine of Portland's best chefs and purveyors.
Portland Itinerary – the best Portland museum and galleries
If you are an art lover, check out the latest exhibitions at Portland Art Museum. They have great collections. The address is 1219 SW Park Avenue. Also, the Elizabeth Leach Gallery is worth your visit. The address is 417 NW 9th Avenue. It presents prominent NW and internationally established artists working in a variety of contemporary media. Make sure to add this place to your 3 days in Portland itinerary.
As photography lovers, we also love Blue Sky Gallery and The Oregon Center for the Photographic Arts. The address is 122 NW 8th Avenue.
Portland Itinerary – The Best Day Trips from Portland
Portland is a great base for day trips around the area. Accommodation prices in the city are affordable. A large number of restaurants and food trucks with excellent food and good prices also distinguish this city. So, you can spend more time here without spending a fortune. What are the best day trips from Portland, which are worth adding to your 3 days Portland itinerary?
Columbia River Gorge with Multnomah Falls – Day Trip From Portland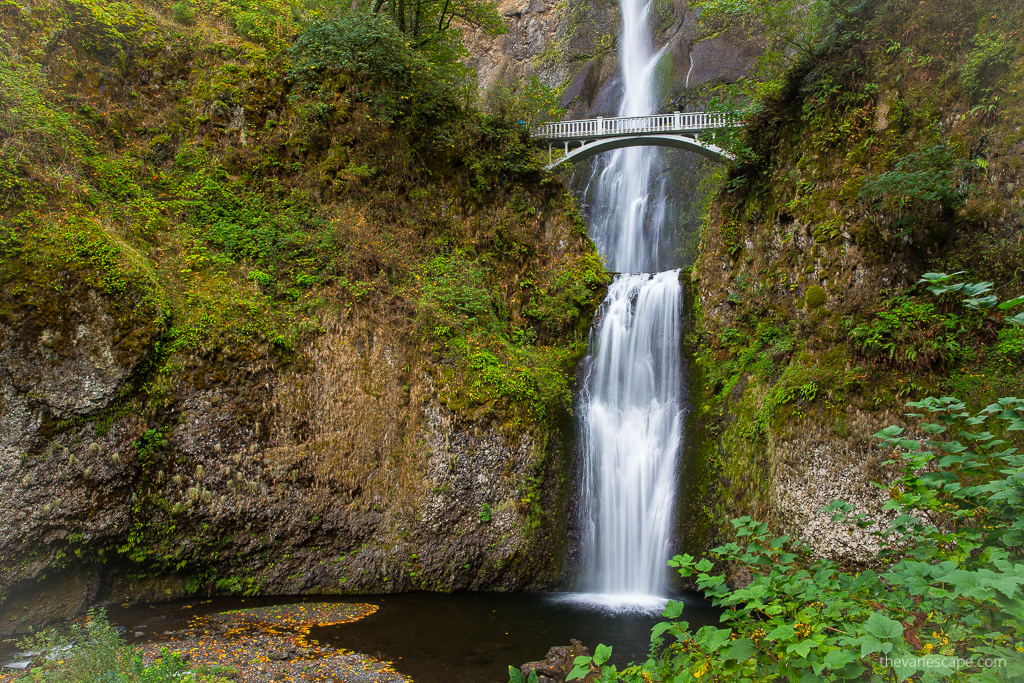 This is definitely one of the best day trips from Portland. Oregon's highest waterfall – Multnomah Falls – is breathtaking, and is an icon of the Pacific Northwest. And most importantly, it is only 30 miles (40 minutes drive) from Portland, in the amazing Columbia River Gorge. There are 3 ways to get there:
By your own car (see this post for details and more of our photos from Multnomah Falls).
By bus from Portland.
With a tour. You can book this trip, with several stops in the Columbia River Gorge. Below check the availability.
Willamette Valley Wine Tasting – Day Trip From Portland
While Portland is famous for its craft beer, Oregon is famous for its excellent wine. As lovers of wine, we went on an organized wine-tasting tour around the surrounding vineyards. What a joy it was for us wine lovers! For us, it was one of the best day trips from Portland. Willamette Valley is a wine lover's paradise, and it's only a 50-60 minutes drive from Portland. This tour was worth the money because we could taste excellent wines from three wineries and some snacks. Furthermore, we could look at local viticulture and learn a lot about wine and Oregon from the great guide. If you like wine tasting make sure to add a visit to wineries to your Portland itinerary.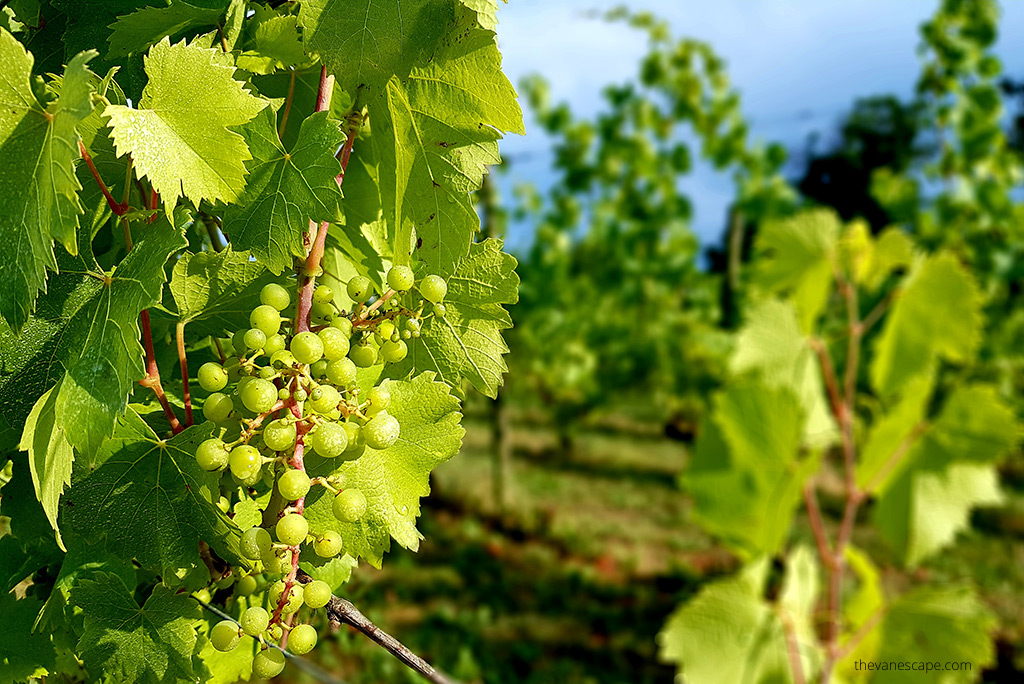 The Oregon Cost-Day Trip From Portland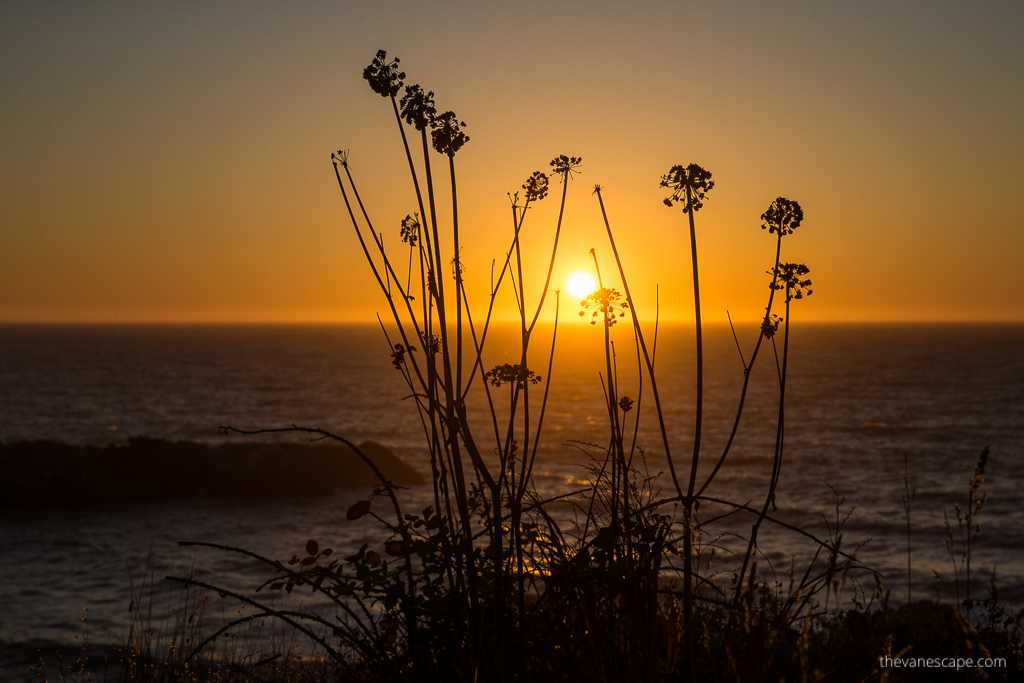 Oregon's coast is one of the most beautiful we have seen in our life (and we have seen many of them). We are still happy to come back there. So, we suggest adding it as one of the best day trips from Portland to your Itinerary. From Portland, you are only 1.5 hour drive to the most beautiful places in the Pacific Northwest. You can go in your own car or choose a day Oregon Coast Loop trip guided by a native-born Oregonian.
Mount Hood National Forest – Day Trip From Portland
If you are a mountain hikers lover, you only have 1.5 hours (65 miles) to reach Mount Hood National Forest. It's a perfect idea for a day trip from Portland. Mount Hood area offers amazing hikes and, during winter, great ski runs. We spent the weekend at Timberline Lodge. You can check our photos and tips in this post. Make sure to add this place to your Portland itinerary as it's breathtaking scenery. But it's also possible to book a one-day trip from Portland. What's more, this trip is combined with the Columbia River Gorge and Multnomah Falls. So, it is a perfect solution if you have limited time. You can see the most stunning places during one one-day trip from Portland.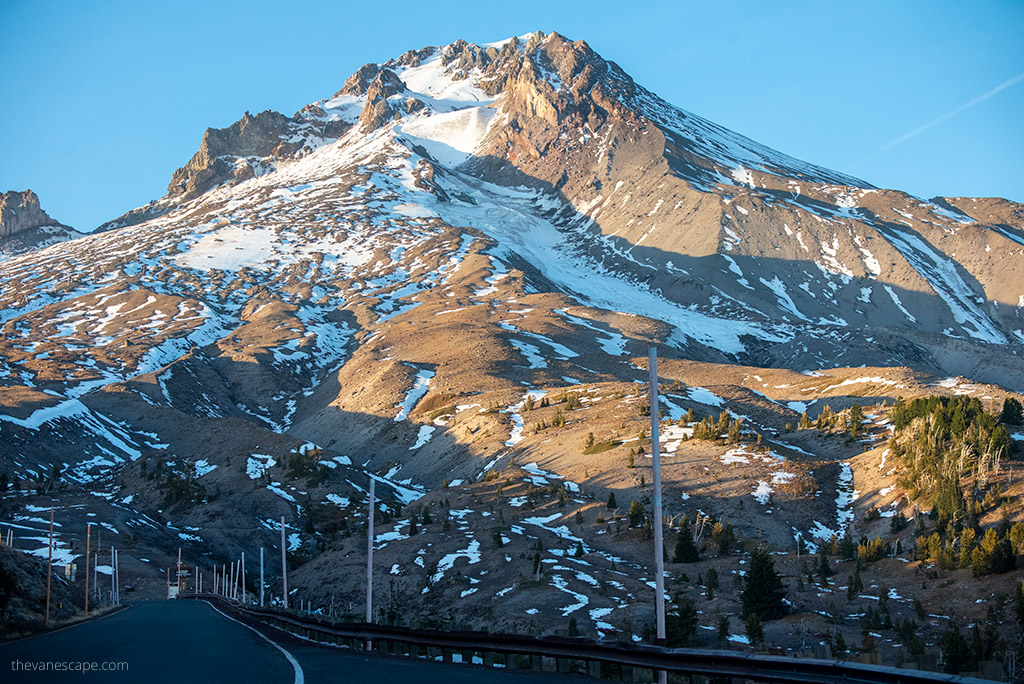 Sisters – Day Trip From Portland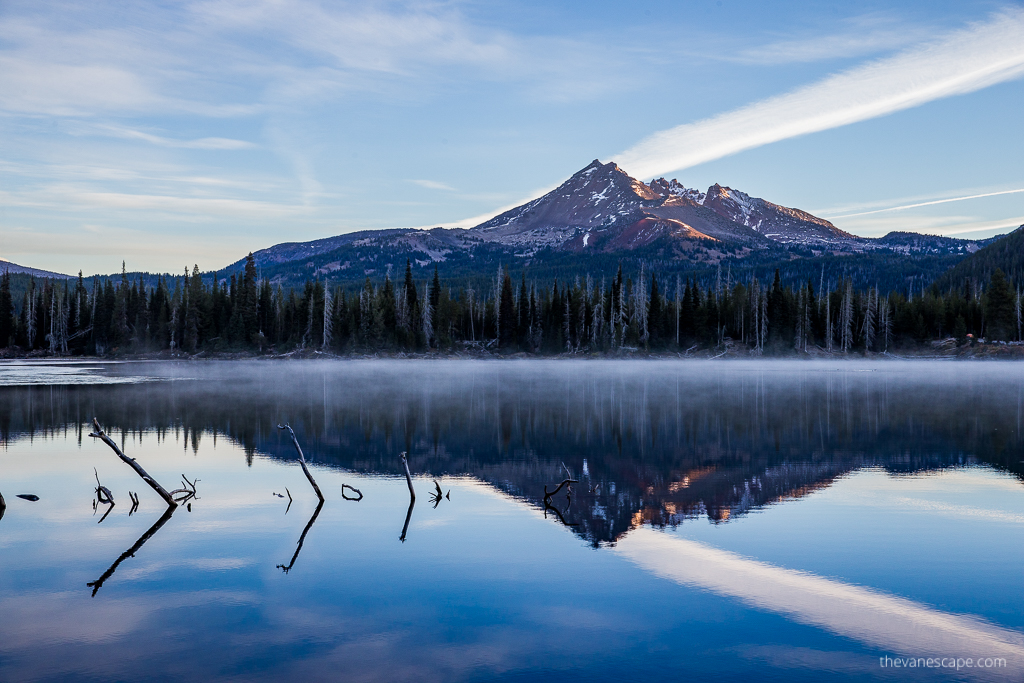 150 miles, 2 hours, and 40 minutes of driving also separate you from Sisters, one of Oregon's most beautiful towns. It is worth spending at least one day there. Consider visiting this town as a day trip from Portland or longer holiday destinations. The area is full of activities. So, here you can check things to do in Sisters.
Seattle – Day Trip From Portland
Seattle is 170 miles and 2.5 hours drive from Portland. So, it is also a great idea for a one-day trip from Portland if you have limited time to visit Pacific Northwest. Here you can check our Seattle Itinerary. If you have only one day in Seattle, visit Seattle Waterfront, Space Needle, The Museum of Pop Culture, and of course Pike Place Market. It is the 108-year-old farmers' market, which is one of the most famous Seattle tourist attractions. It is famous for its fishmongers, produce stalls, craft stands, and specialty food shops.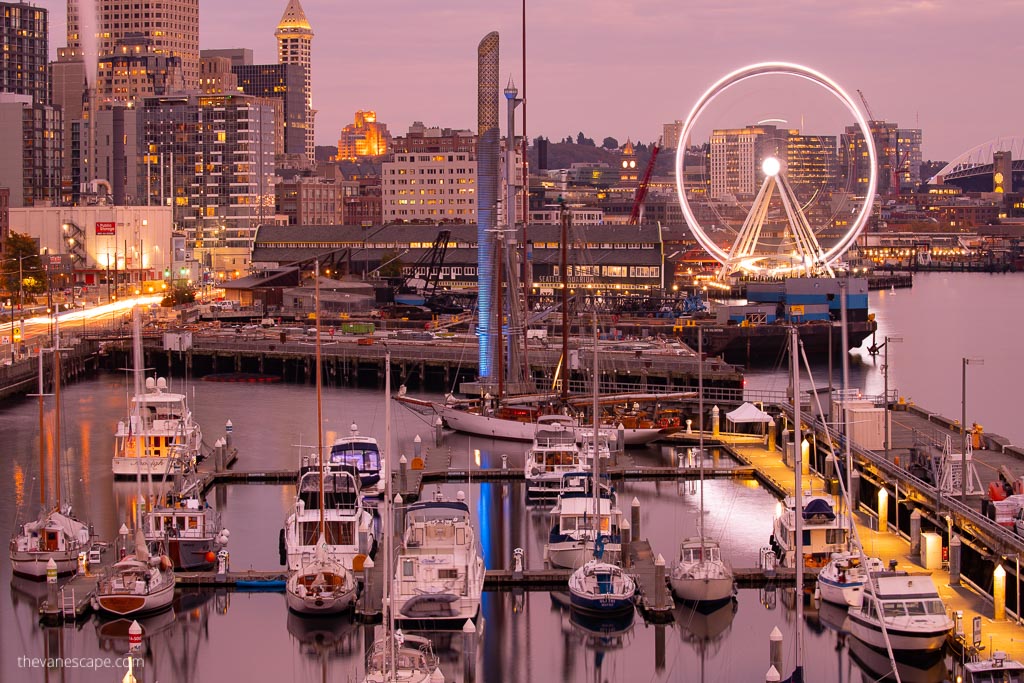 Mount Rainier National Park – Day Trip From Portland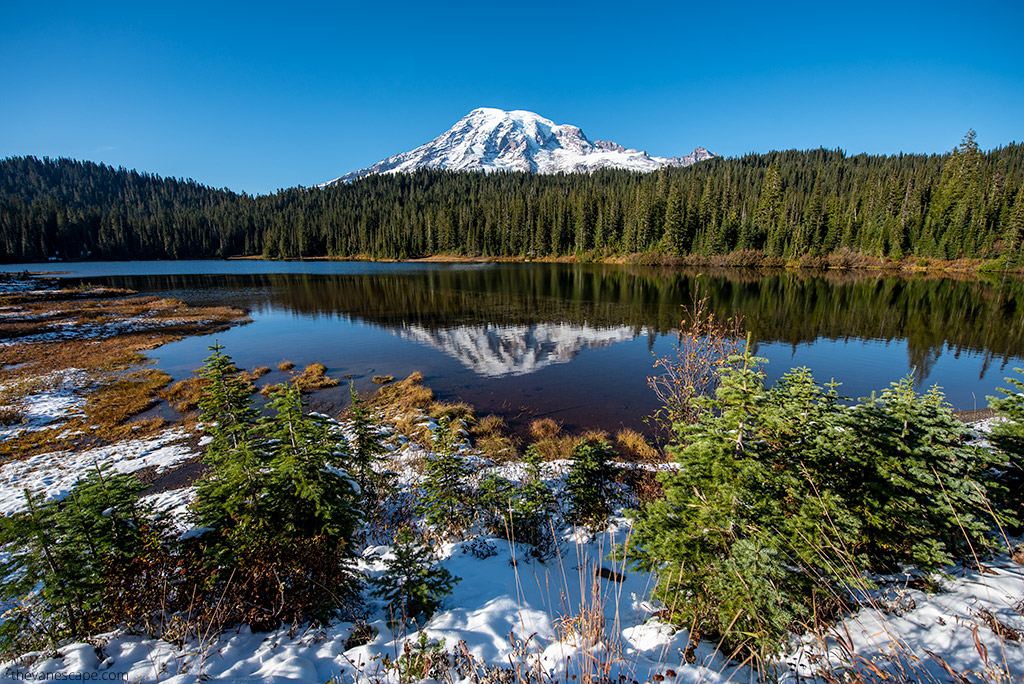 If you have little time and want to see as much as possible, you can also go for a day trip from Portland to Mount Rainier National Park in Washington. It's 156 miles from Portland and 3 hours of driving. So, if you leave Portland early in the morning, you will make the drive loop through the Park, stopping at the most interesting sightseeing spots such as Reflection Lake. Furthermore, you will be able to do short hikes. The park is worth spending a few days in it, but if you don't have that much time, it's worth going for at least a day. Here you can check our detailed guide and photos from Mt Rainier NP.
3 Days in Portland Itinerary – Where to stay in Portland?
The best area to stay in Portland Oregon is close to downtown in the Pearl and Northwest Districts.
Portland has a large selection of great hotels at affordable prices. During our first Oregon road trip, we stayed in the Courtyard by Marriott Portland City Center. We really enjoyed staying here. Our room was very clean, and it had a lot of space, the service was great. During the second visit, we stayed in the Mark Spencer Hotel, which is fabulous, in the city's heart. On the map below you can enter your trip date to find the best deals with localization. When we traveled in an RV from Alaska to Florida for over 6 months, we stayed at the campground during the third visit to Portland. We stayed in Portland Fairview RV Park.
Portland Itinerary – Where to Eat in Portland?
Where go to eat during the 3 days in Portland? Whether you are a meat eater, vegan, or love seafood, Portland has something for everyone. This is a culinary mecca. We recommend some interesting places below—our favorites, where we ate with taste in a great atmosphere. But follow your instincts too. Furthermore, if you are a gourmand, check out Portland culinary tours. Then you'll get to know the different flavors of Portland.
Portland Itinerary – The Best Breakfasts
Screen Door ($$) – Our favorite place for a good breakfast to begin well a new day. But if you have breakfast elsewhere, it's an excellent idea to stop by for lunch or dinner and try their chicken and waffles. We love to have oyster po'boy sandwiches here! The address is 2337 E Burnside St.
Lauretta Jean's ($$) – Fantastic place for pie lovers. You will also have a great choice of egg sandwiches, quiches, and desserts. Not very pricey and has the atmosphere! The address is 3402 SE Division St.
Jam on Hawthorne ($$) – If you like Ricotta hotcakes, breakfast burritos, or a loaded bowl with scrambled eggs, you can't choose better. Visit this place if you are looking for vegan options – there is a choice of vegan blueberry oatmeal pancakes or chai pancakes that we can recommend! The address is 2239 SE Hawthorne Blvd.
Portland Itinerary – The Best Lunch in Portland
Laurelhurst Market ($$$) – First of all, this is a fantastic spot for a meeting. Second, they have a superb choice of drinks and food. Chris's favorite is flat iron steak, and Agnes prefers burgers there. Probably one of the best places to eat in Portland. The address is 3155 E Burnside.
Lardo East ($$) – Nice place for not a rainy day – you can sit outside at the picnic tables and drink one of their fantastic beers. If you are hungry, don't hesitate to choose Nashville Hot Chicken Sandwich or pork meatball.
Bunk Bar ($$) – They have fantastic tater tots with chili and avocado. Portions are significant, so it's better if you invite someone for lunch here. And if by any chance you are visiting during the summer, don't forget to order an iceberg drink. For vegans, also have an excellent choice.
Portland Itinerary – The Best Dinner
Han Oak ($$) – If you prefer Asian cuisine, this place is a must! You can eat tasty Korean dumplings here. But if you are not a big fan of dumplings, just order curry potatoes, hanger steak, or han oak okonomiyaki. You will find plenty of vegan options here as well. The address is 511 NE 24th Ave.
Olympia Provisions SE ($$) – This restaurant has European-style cuisine so that you can try charcuterie, meat and french boards, or steak tartare. Also, come here if you are a fan of sausages. Definitely good to visit this place on your trip to Portland. Don't forget to make a reservation. The address is 107 SE Washington St.
Ava Gene's ($$$$) was an expensive Italian restaurant with authentic European cuisine, which was our great choice. They had fantastic gnocchi, pizzas, garlic bread, pasta, and even original panna cotta with berries and honey! Of course, they have a tremendous selection of the best Italian wines.
Portland Related Articles
If you are planning an Oregon road trip check out our detailed Oregon Road Trip Itinerary. Check also our articles below, maybe it will inspire you to visit these places in Oregon. So, our best places in Oregon are:
The trip to the USA's deepest lake is an unforgettable experience. So, check our list of The Best Things to do at Crater Lake. The only National Park in Oregon.
Multnomah Falls is undoubtedly an icon of the Pacific Northwest. So, check our photos and tips here.
Here you will find our Guide to the Oregon Proxy Falls Hike & Photography Tips, hidden in the Three Sisters Wilderness, near Bend.
Tamolitch Blue Pool Hike in Oregon is fabulous. It is hidden in the Willamette National Forest on the McKenzie River in Linn County. So, you can combine it with covered bridges.
Or maybe you like ghost towns? One of the best in Oregon is for sure Shaniko Ghost Town.
Or maybe you are a fan of Jack Nicholson and Stanley Kubrik? So, visit Timberline Lodge: The Shining movie location in the Mount Hood area.
Or maybe you are interested in the Oregon desert? So, check our tips from the Alvord Desert in Oregon.
If you are a fan of hot springs, we can highly recommend three amazing hot springs in Oregon. Alvord Hot Springs in the desert, Crystal Crane Hot Springs, AKA Crane Hot Springs near Burns. And finally, the famous Umpqua Hot Springs.
Our favorite town in Oregon is Sisters. And we highly recommend it. Time has stood still there, and the possibilities for hiking in the area make it a perfect holiday destination.
Do you like it? Pin it!