Best Things to do In Nevada?
Not only gamble in Las Vegas
Las Vegas is the main goal for most of the people traveling to Nevada. It's not a surprise. The city is the capital of hazard and the biggest casino concentration in the whole United States. But except gambling, you can do other things as well – please check our Las Vegas 3 Days Itinerary, or if you are more passionate about photography, also our Las Vegas Photo Shoot Locations guide. Moreover, we've prepared a great article about the best day trips from Las Vegas.
Soak in the hot spring
As we already mentioned, Nevada has over 300 hot springs. Some of them are great to visit in the summer, but others might be better in winter due to unshaded hikes. Why don't you decide to soak in at least one of them? If you are traveling U.S. 50, it might be a great idea to take a short detour and visit beautiful Spencer Hot Springs.
Discover abandoned ghost towns
Some small towns might look abandoned even if they are not. The excellent example that we encountered on our way was Austin and Goldfield. As of 2010 population of Austin was 192 and Goldfield – 268. Most of the buildings, however, looks abandoned and damaged by the time passing. The truth is that most of them are not left, have the owner, and very often renovation plans! There is a lot to see and learn in those cities. Mainly the history of the silver and gold mines in Nevada.
Other interesting ghost towns worth visiting are Manhattan, Paradise Valley, Jarbidge, Unionville, Berlin, Belmon, and Goodsprings.
Visit National Parks
Nevada has only two National Parks – Great Basin and Death Valley (together with California). People usually visit Death Valley on their road trips through the southwest, but it's also a good idea to take a longer detour to see unique and uncrowded Great Basin National Park. More about those parks in our articles soon.
Except for National Parks, you should plan your time to stay in the Valley of Fire and Lake Mead National Recreation Area.
Travel U.S. 50
If you like U.S. 66, you would for sure be in love in U.S. 50 – it's less known and a little bit younger, but still has very similar charm of old inns and diners. If you see the random picture from this road, you can easily mistake it with U.S. 66. Even if you don't need to drive the whole part of Nevada U.S. 50, it's a good idea to try at least a small piece of it. The one near Austin is interesting and well preserved.
The road is also called the loneliest road in the United States. This name comes because of U.S. 50 heads through mostly rural areas of farms as well as a few large cities, including Kansas City, Missouri; St. Louis, Missouri; and Cincinnati, Ohio.
Relax at Lake Tahoe
It doesn't matter what season it is – Lake Tahoe is good at any of them. Of course, it's different in the summer and different in the winter. In the summer, you have the right choice of water sports, even if the lake water temperature is not too high, averaging 60°F -75°F. In winter, you would focus on ski sports because the annual average snowfall total is 400+ inches.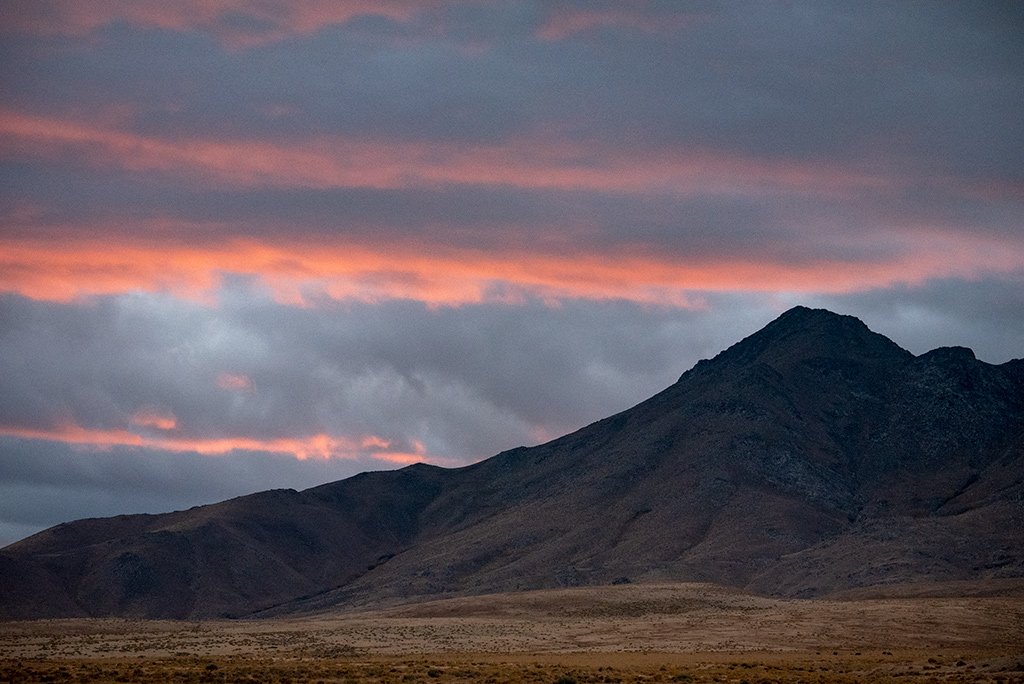 Nevada Quick Information
Traveling to Nevada might be not a very obvious idea. Most of the people usually go to Las Vegas or Reno. But this state has a lot more to offer. In this short Nevada Travel Photography Guide, we will try to share our experience with state hidden gems as well as the most famous places like Las Vegas.
So what you can see or encounter in Nevada? We will focus on details in the other part of this post. But the most important is already mentioned Las Vegas, Hoover Dam, part of Lake Tahoe, Lake Mead National Recreation Area, America's Loneliest Road – U.S. 50, but also ski resorts, over 300 hot springs and significant events like Burning Man!
You will also find National Parks here – part of the Death Valley National Park, but also surprising Great Basin National Park. Besides, you can visit fantastic state parks like Valley of Fire just 30 minutes drive from Las Vegas. And last but not least, do not miss Area 51 with its secrets! People organize trips to this state to see only this part of it!
So let's be honest – Nevada is maybe not that inviting as let's say neighboring Utah or California, but it's probably because of lack of marketing. If you look closer, you can plan a valuable and attractive trip across this deserted state. It's worth mentioning that we also love Nevada for its sunsets – it's hard to describe, but they look entirely gorgeous on remote long straight highways…
Nevada, with its capital in Carson City, is a state in the Western United States. From the northwest, it borders with Oregon, northeast with Idaho, California on the west and Utah on the East, and Arizona on the southeast. It is the 7th most extensive, but only 32nd most populous state. Nearly 1/3 of people live in Clark County, which contains Las Vegas and vicinity.
In the past, American Indians of the Paiute, Shoshone, and Washoe tribes inhabited the land that is now known as Nevada. The United States annexed the area in 1848 after its victory in the war with Mexico. In 1850 they incorporated Nevada as part of the territory of Utah. The discovery of silver at the Comstock Lode in 1859 caused the population to grow drastically what led to the creation of Nevada Territory out of western Utah in 1861. On October 31, 1864, Nevada became the 36th state.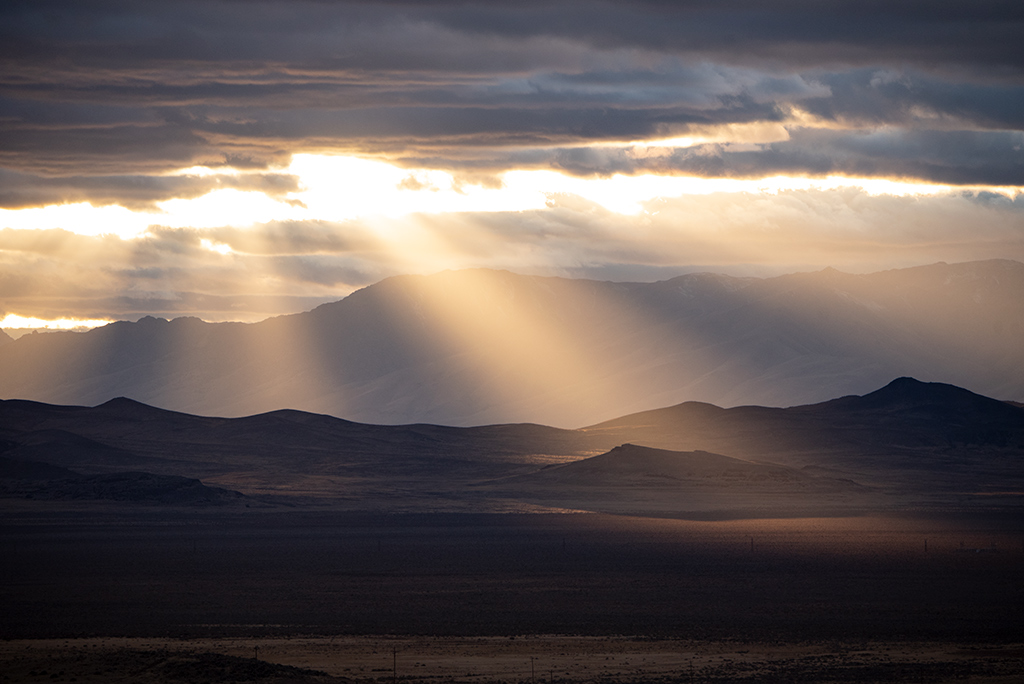 Trip Planning
When is the best time to go to Nevada?
First of all, it depends on what part of the state you want to visit. But generally, the spring and autumn are the best time to visit Nevada, especially Las Vegas. Spring is delightful (try March and April) with very sunny days and temperatures highs in the 70s°F. Very similar weather will be in October and November.
Winters are usually cold and dry. In Las Vegas, the average daytime temperature in December and January is around 55°F. At night it drops to 30s°F. It would be best if you took a jacket or sweater with you traveling this season.
If you like organized guided tours and activities, check viator.com, which offers both tours and tickets for various events, so see their complete offer.
Transportation to Nevada
By Air
The most convenient airports are Las Vegas McCarran International Airport (LAS), and Reno/Tahoe International Airport (RNO). For both airports, we give you links for further action to prepare your adventure, as best flight and rental car bookings.
Las Vegas, NV (LAS): Find the best flights to Las Vegas on TripAdvisor. Check the best car rental options in Las Vegas.
Reno/Tahoe, NV (RNO): Find the best Flights to Reno/Tahoe on TripAdvisor. Check the best car rental options in Reno.
By Car
Car is the best option to travel across Nevada. By car, you will reach every exciting place and trail. As we already mentioned, Nevada has a lot to offer, so even with a car, it is good to reserve at least two weeks to see the most.
If you need to rent a car, we recommend Alamo rental, which we have been using for many years and we are always satisfied. In hard to reach places, on unpaved and sandy road, you might need a four-wheel-drive and high clearance car (AWD SUVs might not be enough).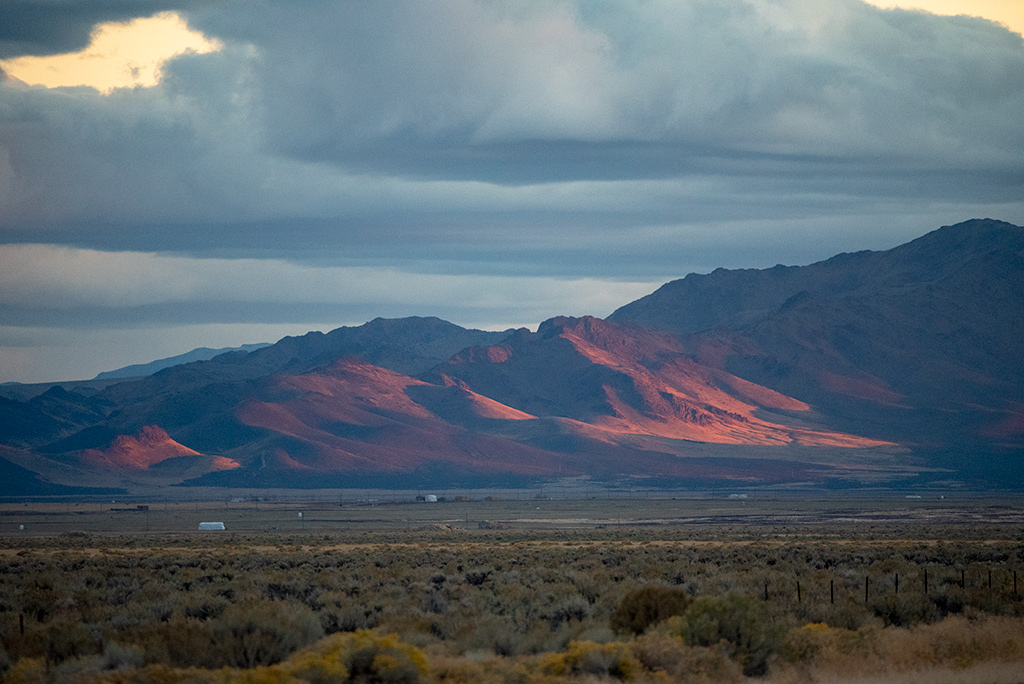 Where to stay in Nevada?
As with each state, you can have different accommodation options. But with Nevada, sometimes it might be not that obvious. Let's split this part into five the most crucial areas.
In case you are traveling with RV, Nevada is very friendly for boondocking because 67% of the land is BLM. It means you can stay as long as 14 days then you must move. But still, there is plenty of space to move, so it is not a problem. If you need hookups, the campgrounds and RV parks are very popular in this state.
Las Vegas area
With Las Vegas, things are straightforward – the hotel selection is huge, and prices vary from very low to extremely high. If you are heading from Las Vegas to Utah, you can consider staying in Mesquite. If you are on your way to Arizona, consider Boulder City or Henderson.
In case you are traveling to Las Vegas with your RV or motorhome and would like to stay a couple of nights in the hotel, we can recommend Rio All-Suite Hotel and Casino with great open parking with a lot of space for your RV.
PROTIP: Install and configure Ceasars Rewards app to get great prices and promotions from the Ceasars hotel chain.
Death Valley National Park
With Death Valley, it's not easy at all. But if you plan to visit the part of the park that belongs to Nevada, the most convenient place to stay overnight is Beatty or Las Vegas. Unfortunately, lodging options in Beatty are limited, so book well in advance or take the risk of driving to Las Vegas.
Great Basin National Park
If you plan your visit to Great Basin National Park, the most convenient option to stay overnight is in Baker or Ely. Lodging options in Baker might be limited, while in Ely, the selection is more comprehensive. The distance to the park is shorter from Baker than Ely, so if you book well in advance, you can save on fuel.
Lake Tahoe, Reno and Carson City
Lodging options in this area are really rich. If you want to stay in the beautiful luxury resort at Lake Tahoe, you can choose from great offers. Good place to stay is Incline Village. If you are visiting Reno or Carson City on the business or sightseeing, it's not hard to find a great place to spend the night.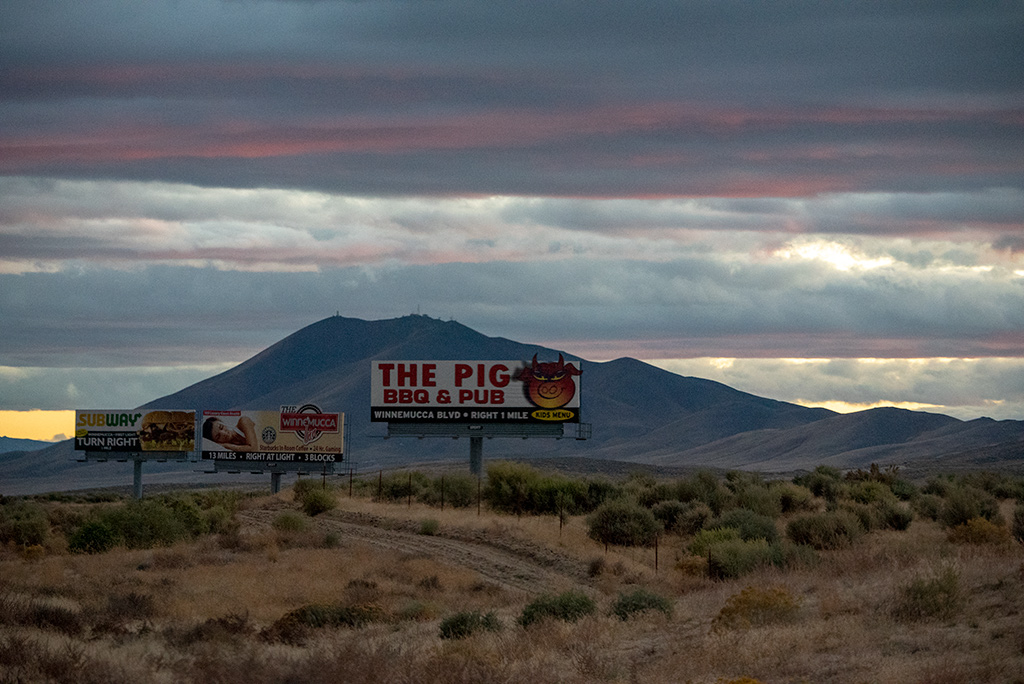 Along the U.S. 50
U.S. Route 50 – the Loneliest Road in the states crosses Nevada from Lake Tahoe on the west to Baker on the east. It comes through cities like Carson City, Austin, Eureka, and Ely. However, while it's not a big problem to find a hotel in more populated areas like Carson City or Ely, it might be a little bit more difficult in the middle part of the road. There are places once well developed, but now abandoned and not so popular.
How to pack to Nevada?
Nevada is different in each region. In the Las Vegas area, you may experience extreme weather conditions. Be prepared for rain from December to March and August. Usually, it is a 0.5 inch average per month. There is a rare possibility of snowstorm and ice storm in winter, but often it is just rainstorm. Temperatures in those months will be averaging between 70°F and 80°F.
In the summer, you will encounter desert heat with temperatures averaging 100°F during peak hours during the day. Humidity will be very low, so in the middle of the day, it is recommended not even to go outside, but better stay inside the building with A/C.
In the Lake Tahoe area, the weather will be completely different. It means you will usually have snow on the slopes and conditions ready for skiing. In the summer it will be slightly cooler than in Las Vegas, due to the higher humidity and lake presence.
So the most important things to pack are:
Lightweight light-colored clothes in the summer;
Hat – light for the summer and warm for the winter in Lake Tahoe area;
Sunblock and sunscreen;
Sunglasses;
Light jacket even in the summer (it might get cold at night in the desert);
If you go skiing in the winter, pack gloves, winter hat, boots, and waterproof insulated jacket;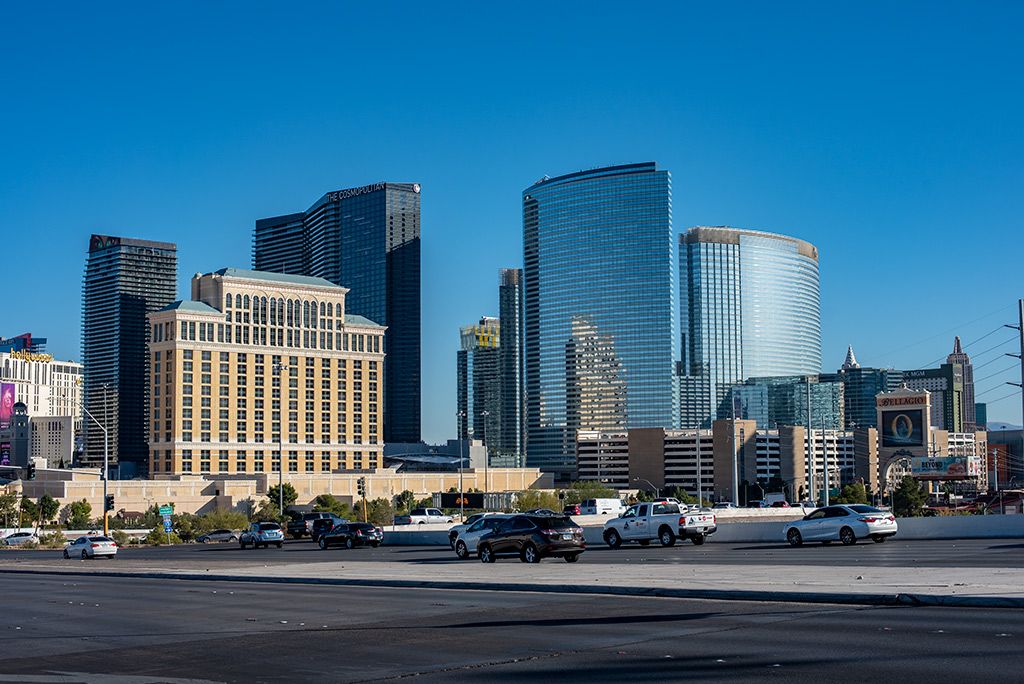 Nevada Photography Tips
Nevada might not seem the best place for photography enthusiasts. However, if you love to find deserted places and beautiful sunsets, it is one of the best places. Please think why plenty of movie producers choose Nevada as their shooting place? Because of unique landscapes, good predictable weather, and wonderful light! Why don't you use that thing for your photography as well? And even Las Vegas has a lot to offer – you can check our recommendations in Las Vegas Photo Shoot Locations.
Except above, you can focus on both National Parks – Great Basin and Death Valley and state parks like Valley of Fire. Lake Tahoe is another gorgeous place. Also, the Burning Man festival is a fantastic photo opportunity. Everything depends on what kind of photography is your niche.
Please read about one of the example in our post Photographing Bonsai Rock Lake Tahoe.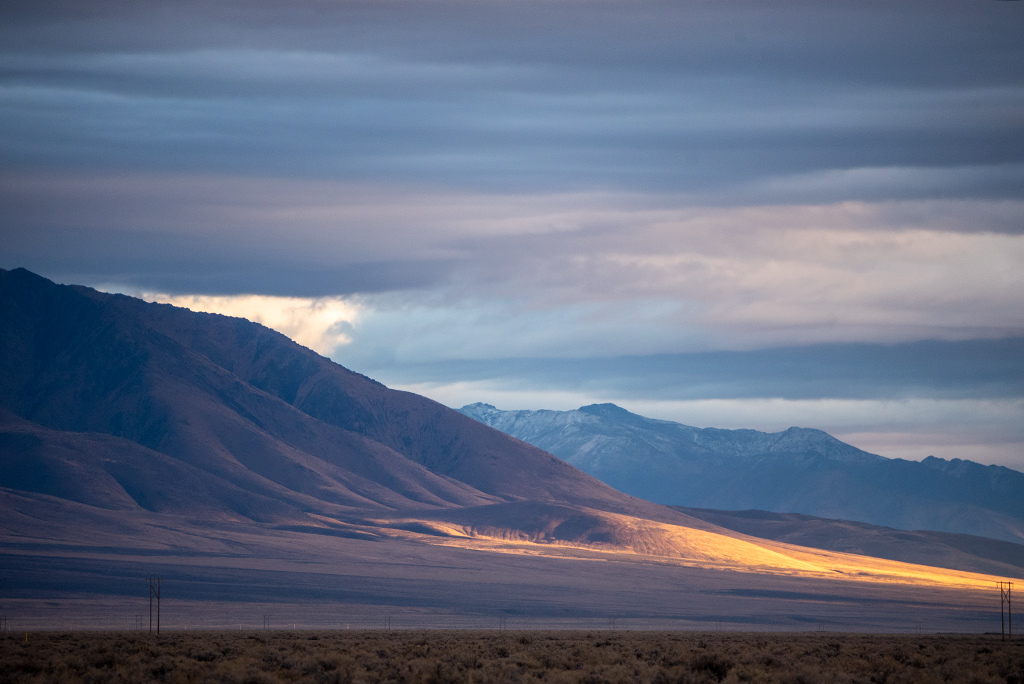 Get Inspired
Above all we carefully prepare for each of our trips. Reading books is one of the most important ways. We read novels related to a given place, documentary books, and guidebooks, of course. As photographers, we love photo albums, too. They help us find inspirations. We also watch movies and listen to music connected with the region we are going to visit.
Below are some of our favorites suggestions for Nevada books to get you inspired.