Timberline Lodge: The Shining
Do you remember the psychological horror The Shining from 1980, directed by Stanley Kubrik? Jack Nicolson performed the psychopathic writer's primary role, who stuck with his family as a watchman in the Overlook Hotel. Some scenes for the film were shot at the Timberline Lodge in Oregon in the picturesque setting of Mount Hood. We spent an exciting weekend in this fabulous historic place. In this article, we share impressions from staying in Timberline Lodge: The Shining movie location. This post is not only about the hotel review. We also give hints on how to spend time in a fantastic Mount Hood area.
This article may contain affiliate / compensated links. For full information, please see our disclaimer here.
We share our opinions. This is not a sponsored post. We decided to take this vacation on our own and did not receive anything from this Lodge.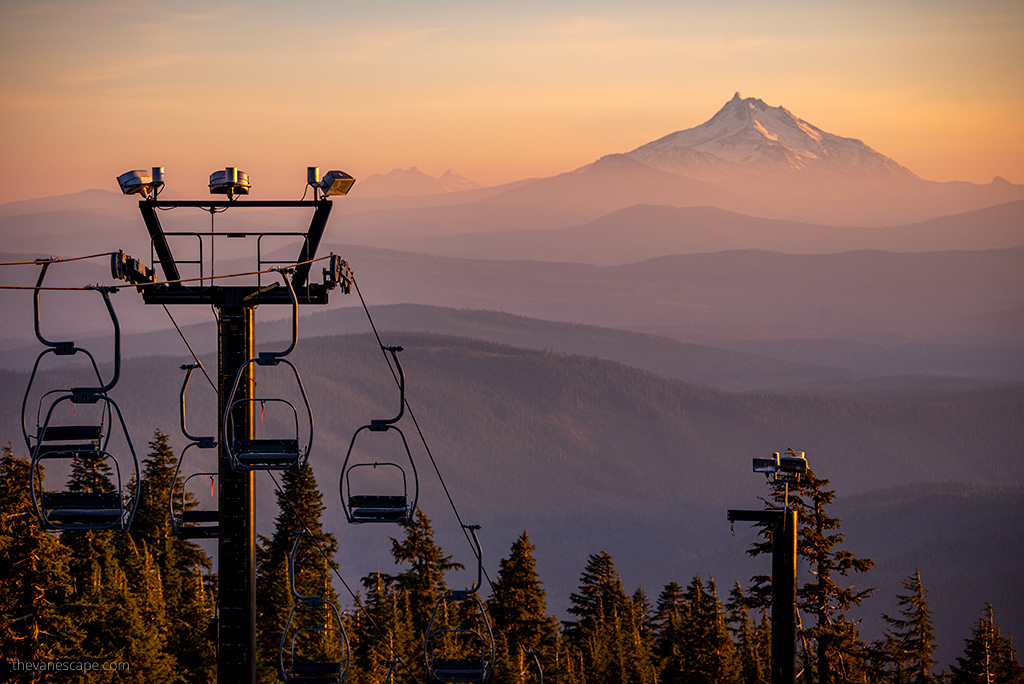 Short History of the Timberline Lodge Oregon
Where is Timberline Lodge?
Timberline Lodge is a historic mountain lodge on Mount Hood's south side in Clackamas County, Oregon. It's about 60 miles (97 km) east of Portland. Mount Hood elevation is 5,960 feet (1,817 m), which makes it Oregon's highest mountain. The hotel is located in very picturesque scenery at the Mount Hood National Forest.
When was Timberline Lodge built?
Timberline Lodge was built and furnished from 1936 to 1938 as a Works Progress Administration project during The Great Depression. President Franklin D. Roosevelt dedicated Timberline Lodge in 1937. The Timberline Lodge in Oregon is the U.S. National Historic Landmark since 1977. The architecture of the building deserves attention. Both inside and outside the Timberline Lodge fits perfectly into the raw mountain landscape. Moreover, the Lodge is hosting a ski resort, also known as Timberline Lodge. It's a perfect place for fans of skiing, snowboarding, snowshoeing, hiking, biking, and climbing.
Architecture and interiors of Timberline Lodge
The resort is a four-story structure. The ground-level exterior walls are heavy boulders. Timber is used from the first floor up. Inside you will find amazing huge fireplaces. There are six fireplace openings—three on the ground floor, three on the first floor. They give warm and amazing light. The interiors are wooden. Huge wooden heavy tables and chairs fill the space. Oregon woods were used throughout the building include cedar, Douglas fir, hemlock, western juniper, and ponderosa pine.
There are lots of comfortable sofas and armchairs with warm light around the fireplace. So, you can sit by the fireplace and read The Shining by Stephen King. And don't forget about The Doctor Sleep by Stephen King, an unforgettable and terrifying sequel to The Shining. Even if you know these novels and watched the movie before, believe me, reading in the wooden interiors of Timberline Lodge will make your body goosebumps.
What's more, at the reception, you can get a famous ax used in The Shining movie by Jack Nicholson, and take photos as in a film set. We had lots of fun with it.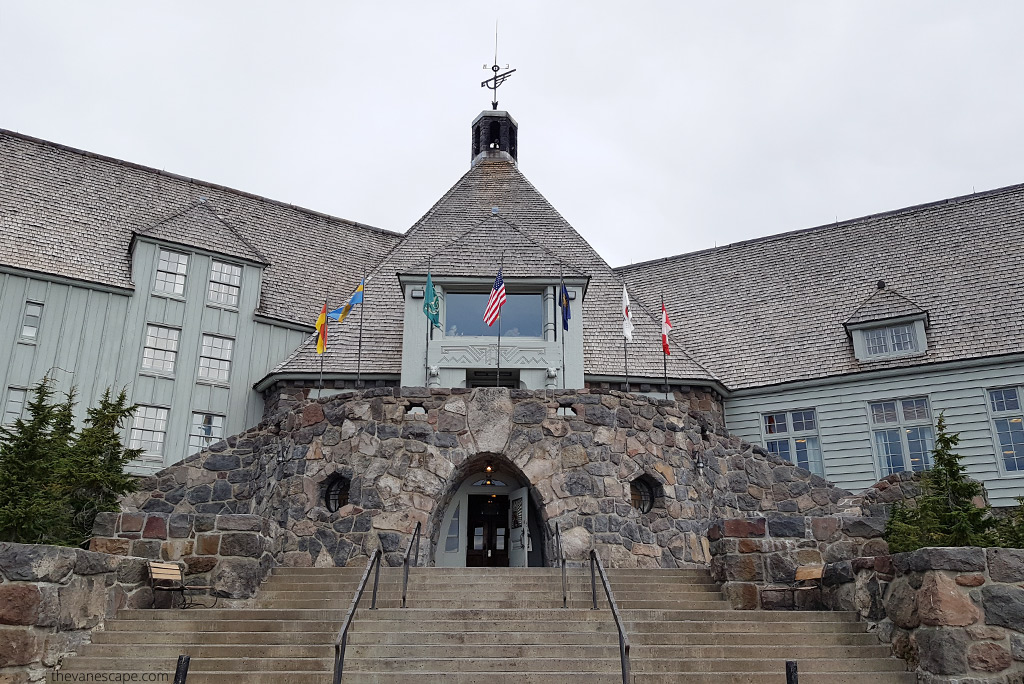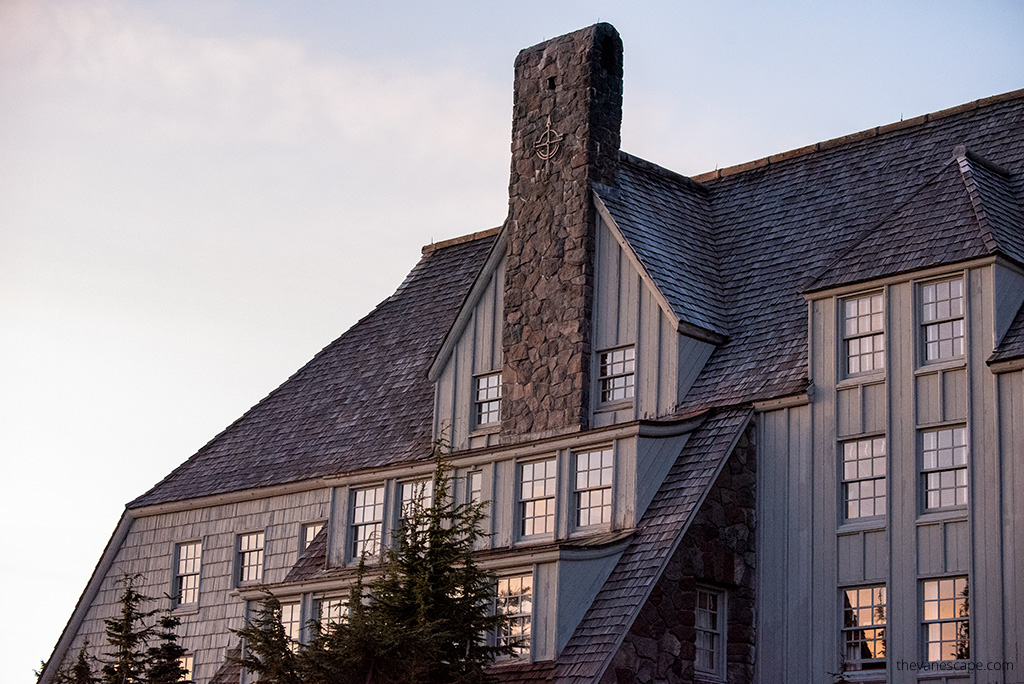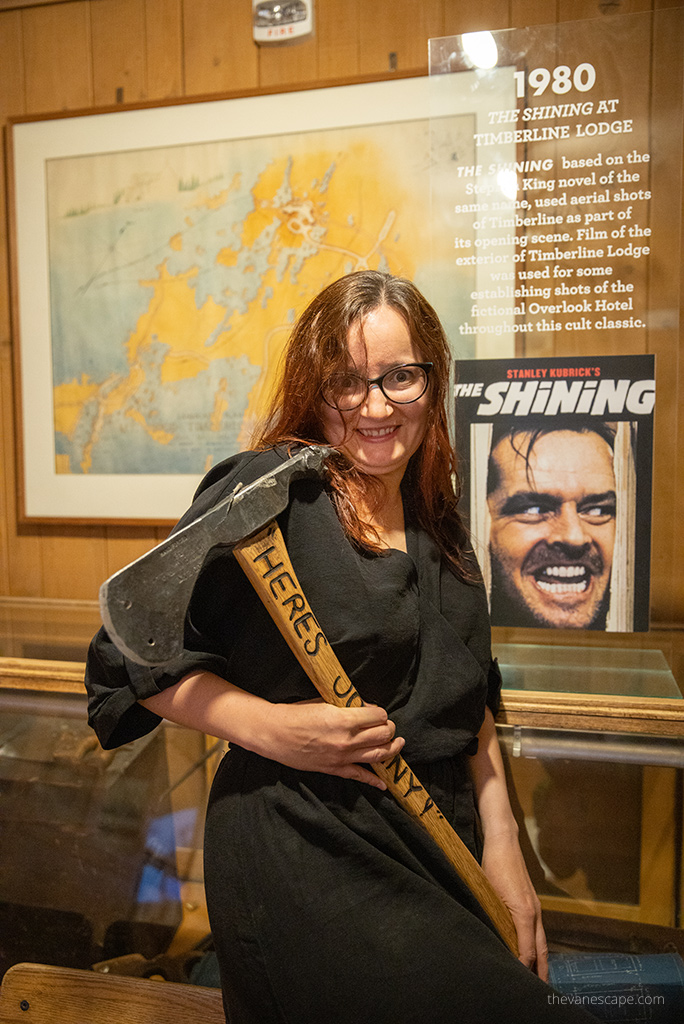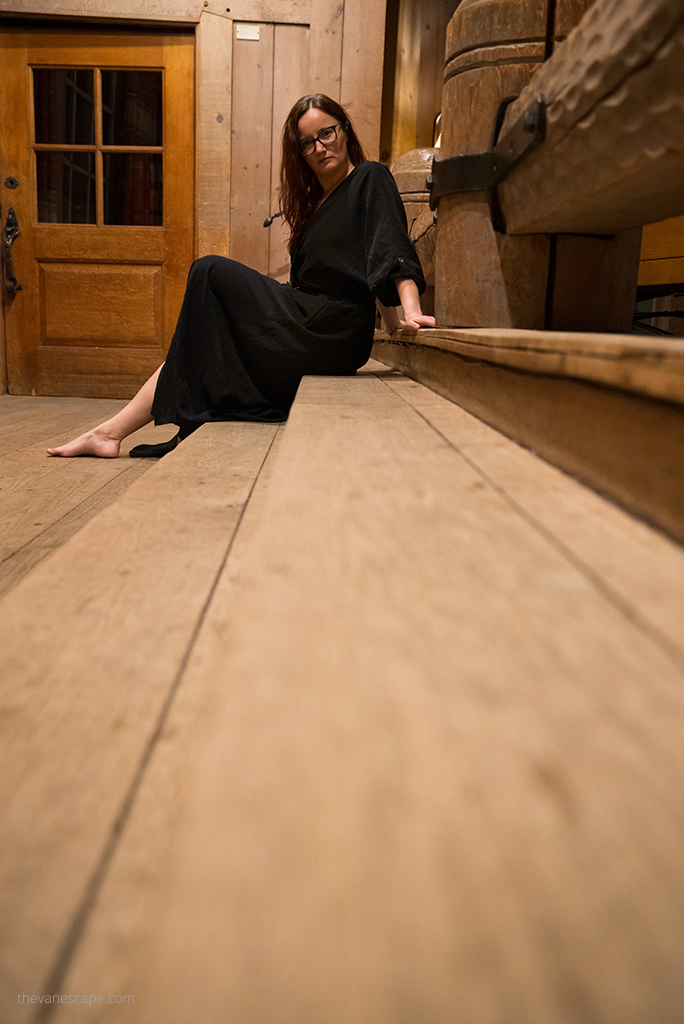 How to get to Timberline Lodge?
Timberline Lodge is accessible through the Mount Hood Scenic Byway.
From Portland to Timberline Lodge is about 64 miles via US-26 E. Driving will take 1 hour and 20 minutes. If you plan to visit Portland, check out our full-of-tips Portland itinerary.
From Bend is about 111 miles via US-97 N and US-26 W. It's about 2 hours and 10 minutes of driving.
PROTIP: If you plan a road trip around Oregon, we recommend Oregon Road & Recreation Atlas. It is very informative and detailed. Thanks to this atlas, our trip was more interesting, as we could quickly learn what was nearby and plan. It's also a useful alternative to GPS maps when traveling.
TRIP TIP: If you like exciting & climatic places, include the ghost town of Shaniko in your Oregon road trip. It's one of the best ghost towns in Oregon. Mount Hood, it's only 85 miles. Please, check our photos from Shaniko.
| | | | |
| --- | --- | --- | --- |
| | | | |
| Oregon Road & Recreation Atlas | Fodor's Oregon Full-color Travel Guide | Moon Oregon Travel Guide | Lonely Planet Washington, Oregon & the Pacific Northwest |
| View Item | View Item | View Item | View Item |
Timberline Lodge Ski Area Accommodation
PROTIP: Check prices and book your stay at Timberline Lodge in advance because the place is trendy.
With direct access to the slopes, Timberline Lodge makes guests feel at home with amenities like a sauna and a heated outdoor pool. All 70 individually decorated rooms feature free WiFi and pillowtop beds. Rooms are very cozy, rustically inspired, and feature original handcrafted furnishings. Each room has a TV with cable or satellite channels, ironing facilities, and a private bathroom with a bathtub or shower and free toiletries. Moreover, in each room, you will find a DVD with The Shining movie.
Restaurants in Timberline Lodge
Furthermore, you have three restaurants with excellent fresh meals and great service. The Blue Ox Bar offers pub-style cuisine, Ram's Head Bar specializes in casual dining, and the Cascade Dining Room highlights an exceptional dining atmosphere.
We loved the food. The breakfasts were delicious as well. The service was excellent too. We sincerely recommend it.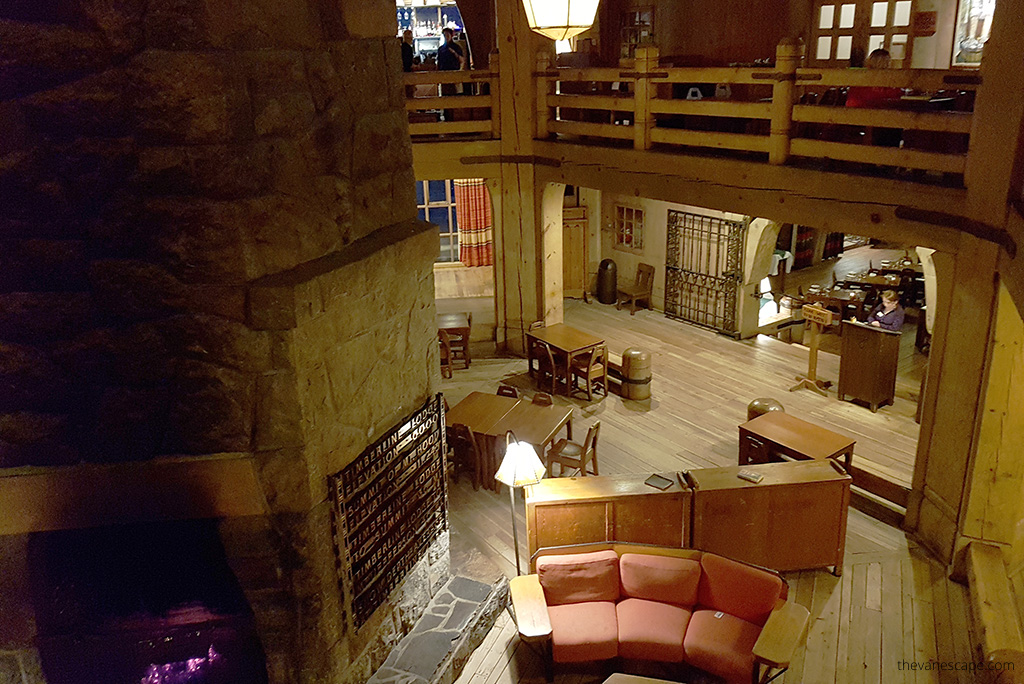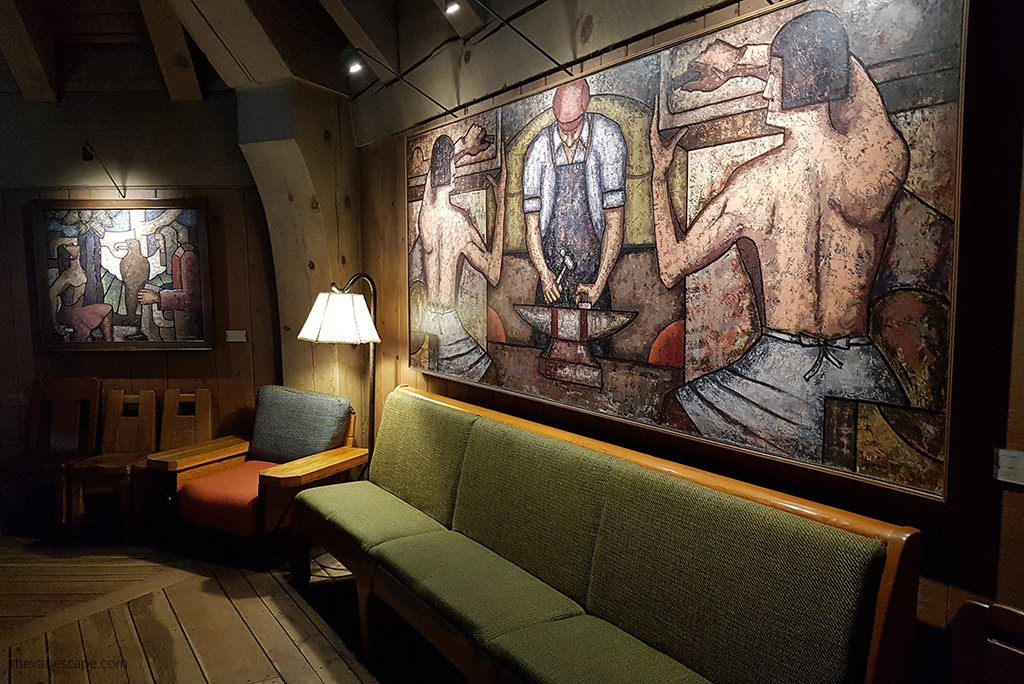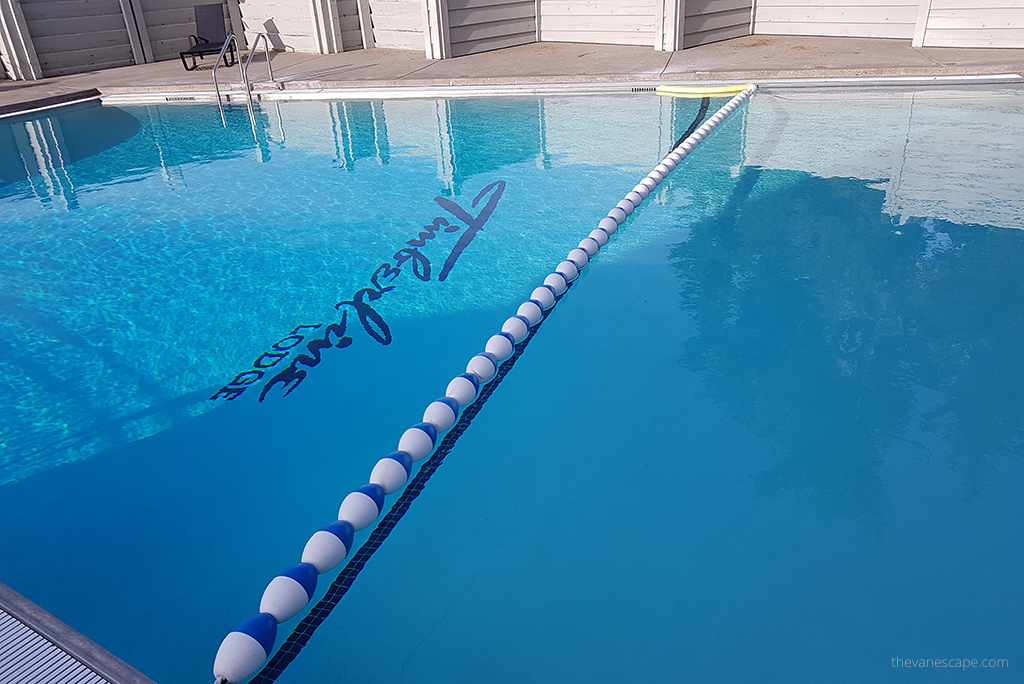 Timberline Lodge: The Shining
Timberline Lodge is a popular tourist attraction. One of the reasons is the fact that it is the place where was The Shining filmed. It is notable in the film for serving as the exterior of the Overlook Hotel in The Shining.
The film is based on Stephen King's 1977 novel of the same title, and it is worth reading this thrilling book before watching the movie. It's worth watching The Shining movie before visiting the Timberline Lodge. But if you won't find the time, don't worry. A film is shown in the small cinema room in Timberline Lodge every evening. Moreover, in hotel rooms, there are DVDs with a movie. So you can watch it during your stay.
| | | | |
| --- | --- | --- | --- |
| | | | |
| The Shining by Stephen King | Doctor Sleep by Stephen King a sequel to The Shining | The Shining 1980 Stanley Kubrick full movie | Stephen King Collection 4 Books Set with The Shining & Doctor Sleep |
| View Item | View Item | View Item | View Item |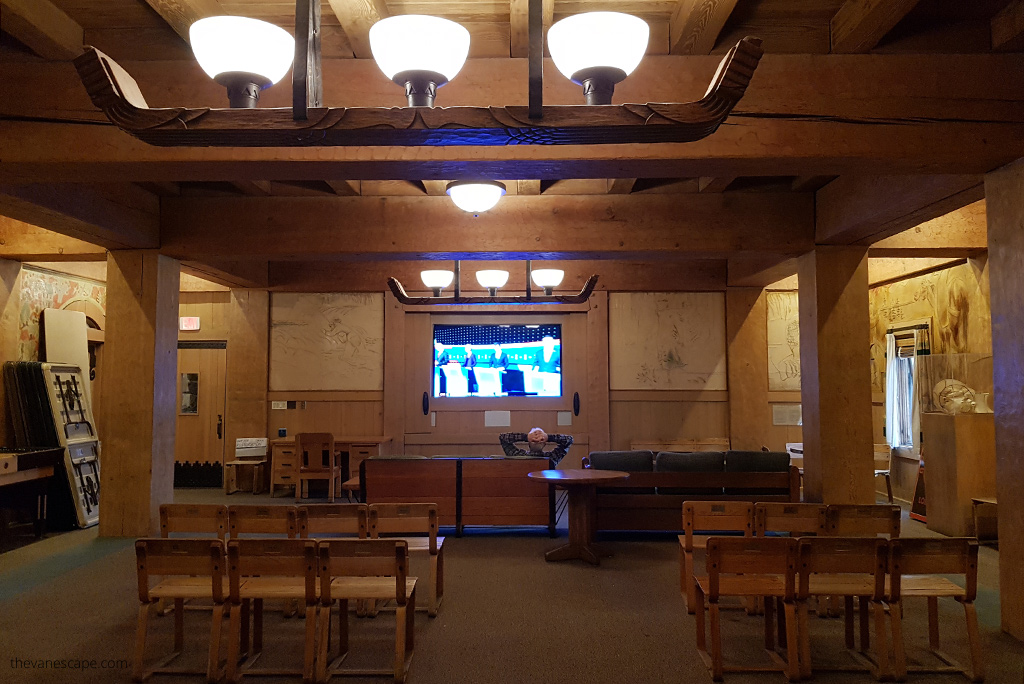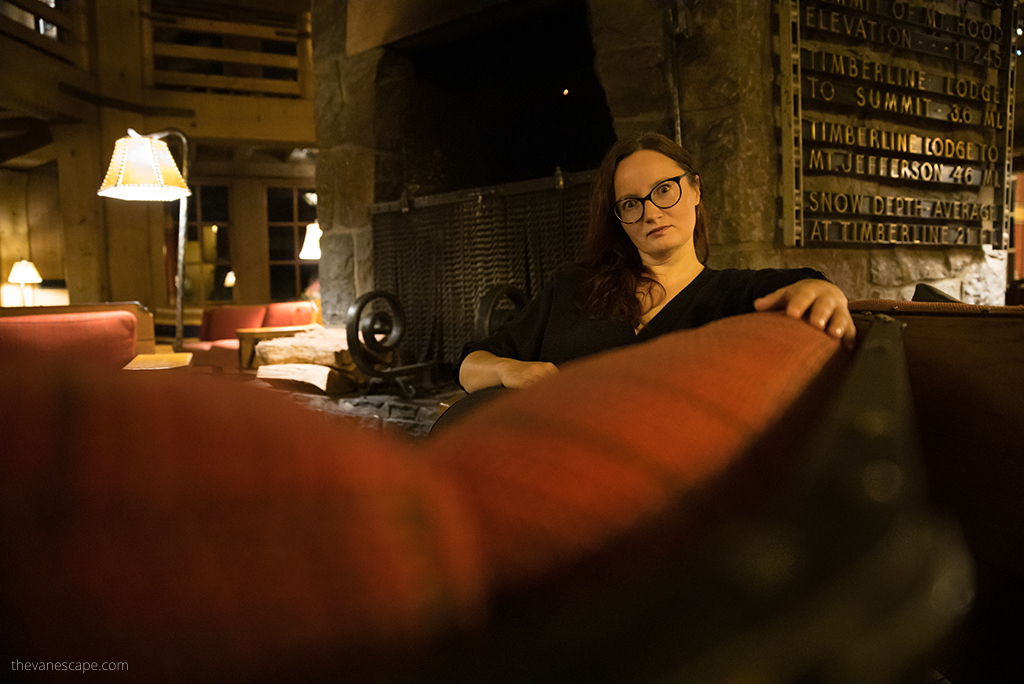 Timberline Lodge: The Shining movie location
Exterior views of Timberline Lodge covered by snow were used in The Shining (1980) by Stanley Kubrick. The action movie is set at the fictional Overlook Hotel. The owners and staff were worried guests would be reluctant to stay in Room 217, where the action was played in a horror movie. So, the management requested the room number be changed to the fictional Room 237.
The film's main character is Jack Torrance (Jack Nicholson), who moves with his family to a mountain hotel employed as a winter watchman. The calm of the resort, which is abandoned during the off-season, enables him to concentrate on his literary work. It turns out, however, that the sinister atmosphere of the place gradually pushes him into madness.
The main theme of The Shining is evil and the mystery of its genesis. At the same time, Kubrick asks questions about the condition of the family and society. The main stars in the Shining are Jack Nicholson, Shelley Duvall, Scatman Crothers, and Danny Lloyd. Excellent acting, great photos, and music make the film permanently imprinted in the memory.
In 2013, Stephen King wrote the novel Doctor Sleep, a sequel to King's 1977 novel The Shining. In 2019 Doctor Sleep, an American supernatural horror film was written and directed by Mike Flanagan. So, also watch the movie to see the amazing psychic abilities & story of the Torrance family.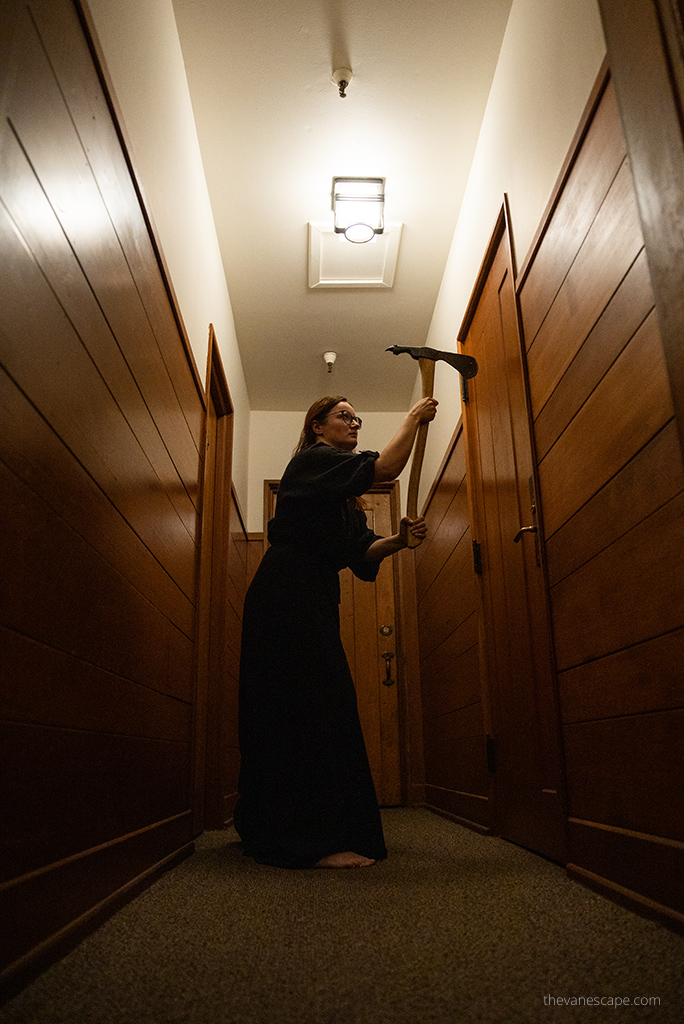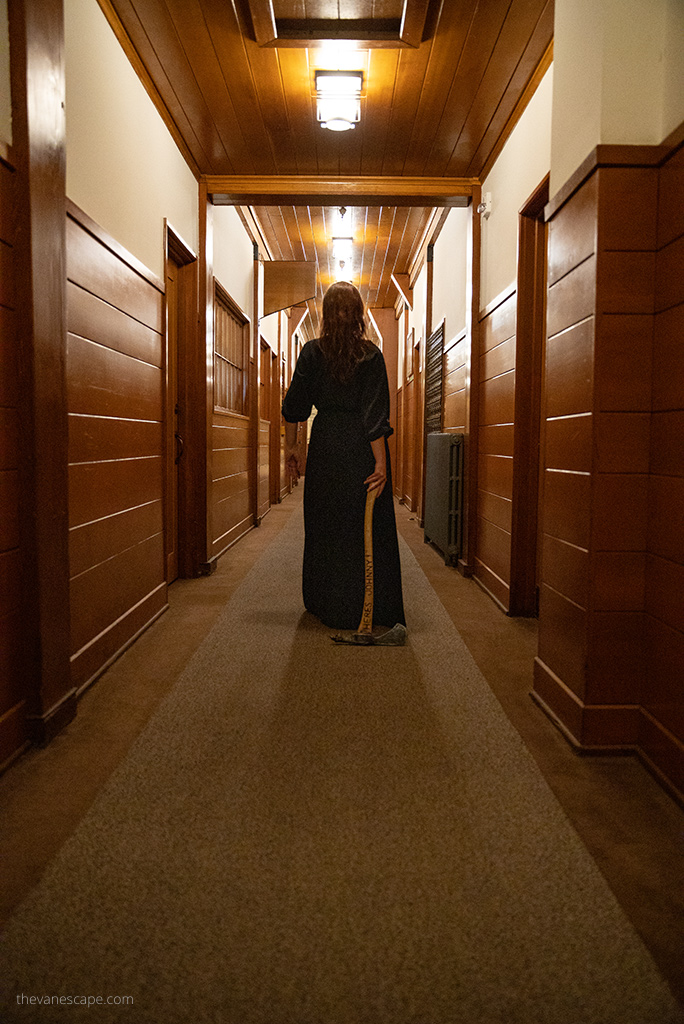 Mount Hood Area – Things To Do
If you like snowy winter fun & activities, Timberline Lodge is a place that is perfect for you.
Mount Hood has six ski areas: Timberline, Mount Hood Meadows, Ski Bowl, Cooper Spur, Snow Bunny, and Summit. They total over 4,600 acres (7.2 sq mi; 19 km2) of skiable terrain. Furthermore, with one lift having a base at nearly 6,940 ft (2,120 m), Timberline offers the only year-round lift-served skiing in North America.
But this place is worth seeing all year round, especially if you like hiking in the mountains. Mount Hood is within the Mount Hood National Forest, which comprises 1,067,043 acres (1,667 sq mi; 4,318 km2). It offers more than 1,200 miles (1,900 km) of hiking trails with different difficulty levels.
If you want to plan some hikes, we can highly recommend Day Hiking Mount Hood: A Year-Round Guide. It includes 85 hikes, from easy to strenuous. For each hike, the author describes rating and difficulty, distance, elevation gain, and high point, best season, land management information, trailhead GPS coordinates, how to go farther, and more. It's also full of information about the flora and fauna of the Mount Hood area.
Timberline Lodge Trailhead
From Timberline Lodge you have some great hikes to choose from. You can find their trailheads:
Paradise Park from Timberline Lodge Hike
Mountaineer Trail Loop Hike
Zigzag Overlook Hike
Timberline Trail around Mount Hood Hike
Mount Hood Meadows via White River Canyon Hike.
If you're planning a trip to Oregon, please check out some of the other great places we describe in related posts: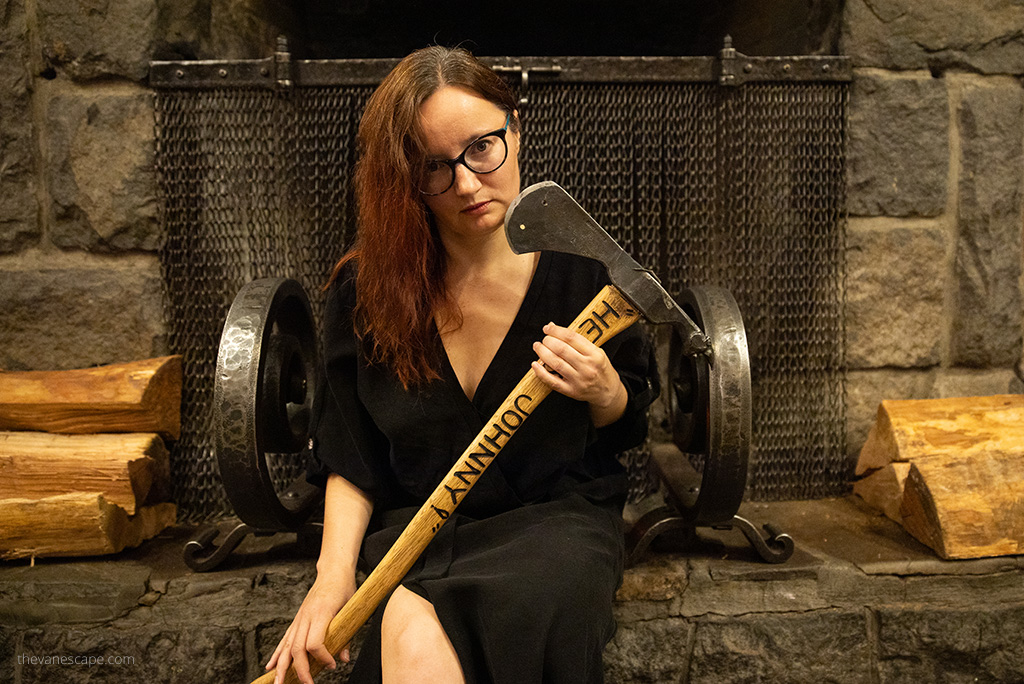 Sources of information about the history of the hotel: https://www.timberlinelodge.com/