Updated on September 25, 2020
Have you heard of Shaniko ghost town? Or about the famous Shaniko hotel? For us, it is one of the best Oregon ghost towns. Worth to visit during Oregon road trip. The Shaniko ghost town has a unique atmosphere and stories. Furthermore, it is a perfect place for stylized photo sessions. So, check out our detailed guide and tips, which help you plan the journey through time in fabulous Shaniko Oregon.
This article may contain affiliate / compensated links. For full information, please see our disclaimer here.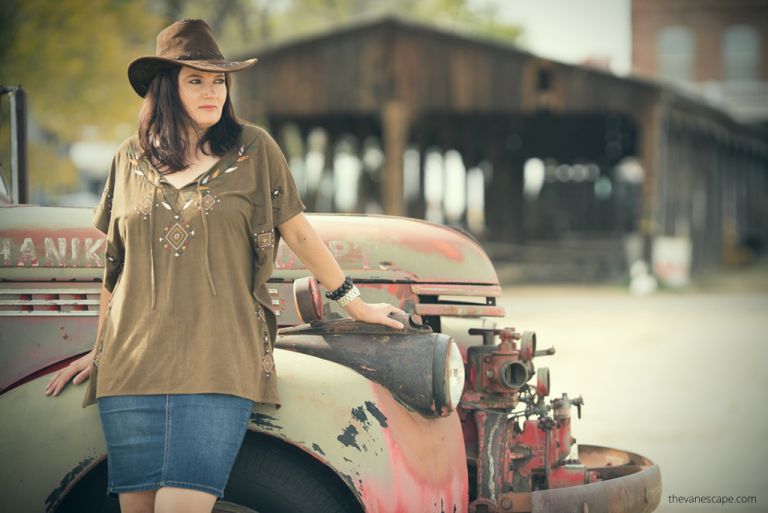 Where is Shaniko ghost town?
Most travelers aim for the beautiful Oregon coast. However, in inland Oregon, you have terrific hidden gems like Shaniko – Wool Capital of the World. If you are planning a road trip around Oregon & Pacific Northwest, it is worth adding Shaniko to your must-see list. Below we describe a fascinating history of this abandoned town. It is no doubt one of the best-preserved and most interesting Oregon ghost towns. So, Shaniko ghost town is a perfect idea for a one day trip from Portland, Mt Hood National Forest, or Bend.
| | | | |
| --- | --- | --- | --- |
| | | | |
| Oregon Road & Recreation Atlas | Fodor's Oregon Full-color Travel Guide | Moon Oregon Travel Guide | Lonely Planet Washington, Oregon & the Pacific Northwest |
| View Item | View Item | View Item | View Item |
Shaniko ghost town is a city located in Wasco County, in north-central Oregon. It's at the intersection of U.S. Route 97 and Oregon Route 218. It's about 8 miles (13 km) north of Antelope, 69 miles (111 km) north of Redmond, and 131 miles (211 km) east of Portland.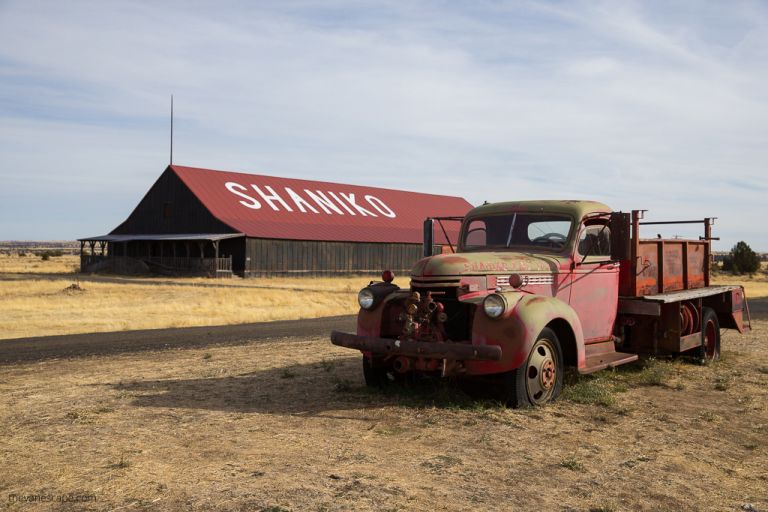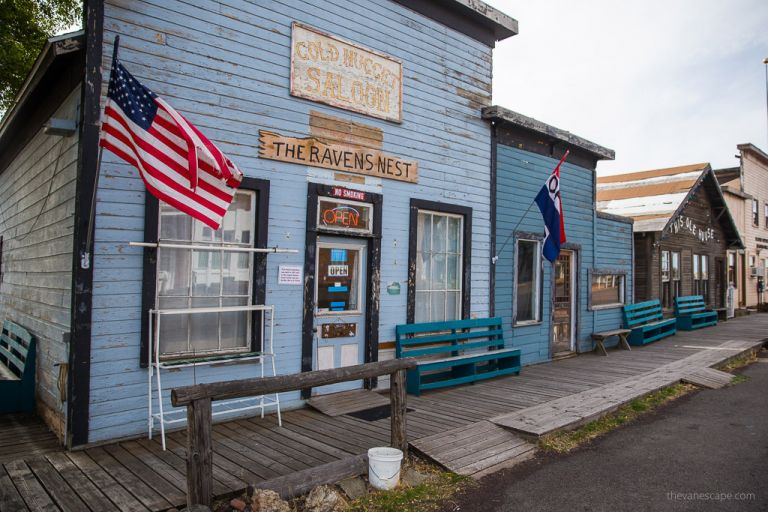 How to get to Shaniko Oregon?
From Portland to Shaniko is approximately 131 miles via US-26 W. The drive will take you around 2 hours and 30 minutes.
From Mount Hood, the route to Shaniko takes just 1 hour and 40 minutes. It's about 85 miles via US-26 E, OR-216, and Bakeoven Rd.
From charming Sisters to Shaniko via US-97N, it's 84 miles. This scenic route will take you approximately 1 hour and 40 minutes.
From Bend, it is only 80 miles via US-97 N, and it will take you 1 hour 30 minutes drive.
If you plan to stay overnight in one of the places mentioned above, it is worth booking your stay in advance.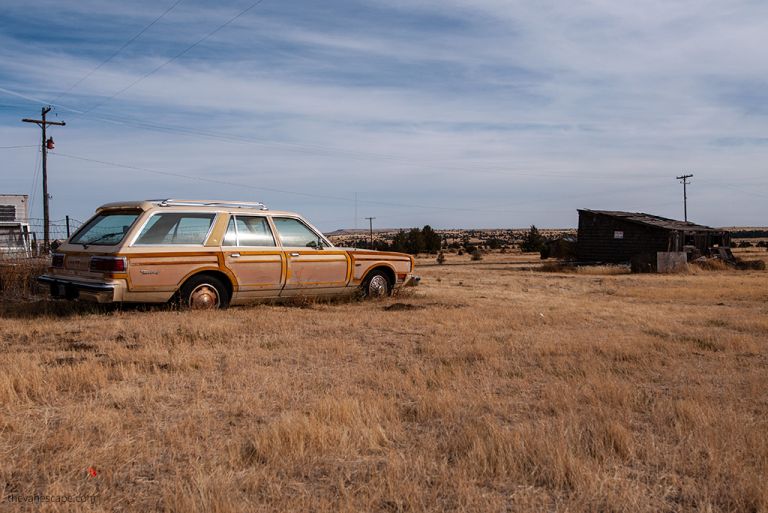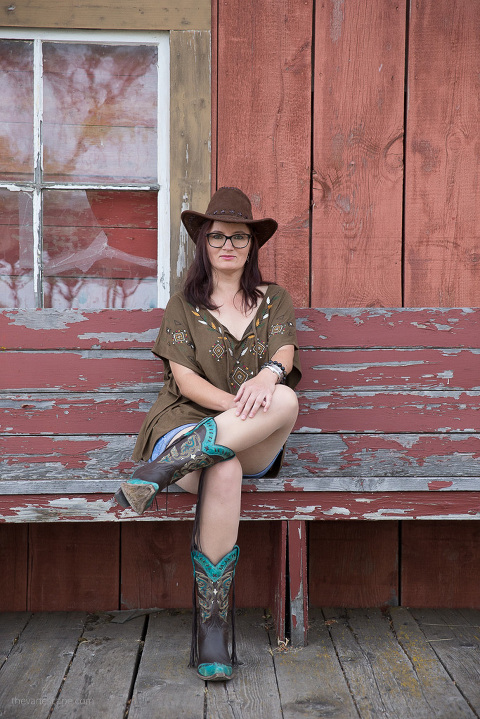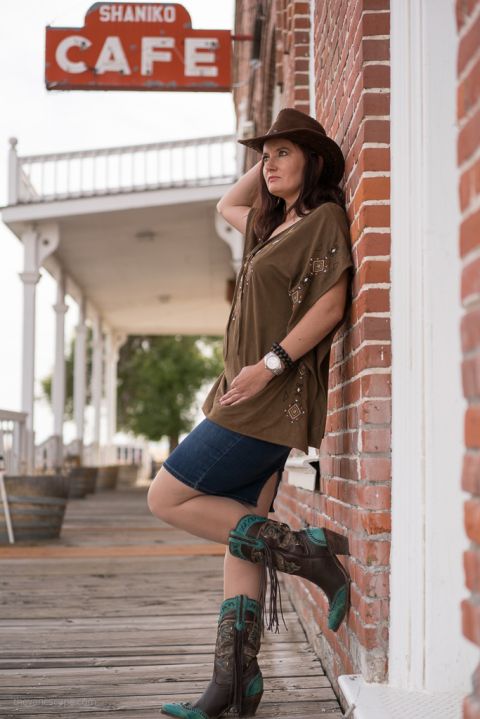 When to visit Shaniko?
You can visit Shaniko year-round. However, the town is essentially abandoned in the winter. Small coffee & souvenirs shop and museums are open from April to September. There is also an ice cream shop, post office, gas station & small art gallery to check out. There is ample parking all around town. So, the best idea is walking around the town. However, do not trespass, if a building is posted as private.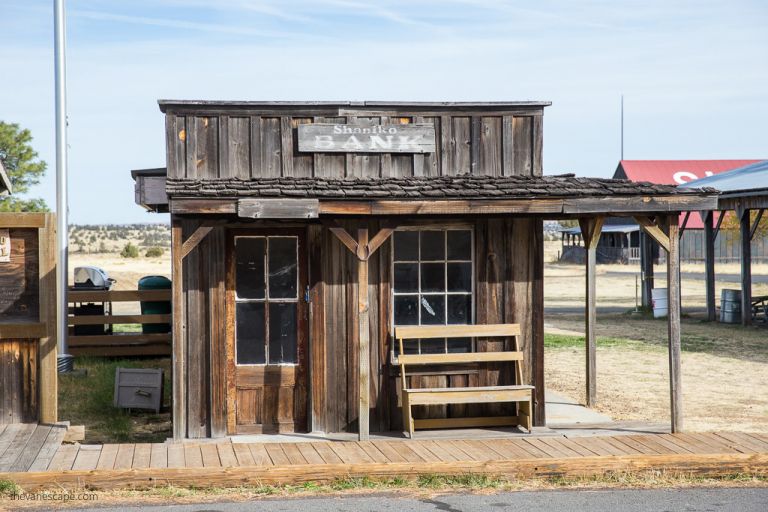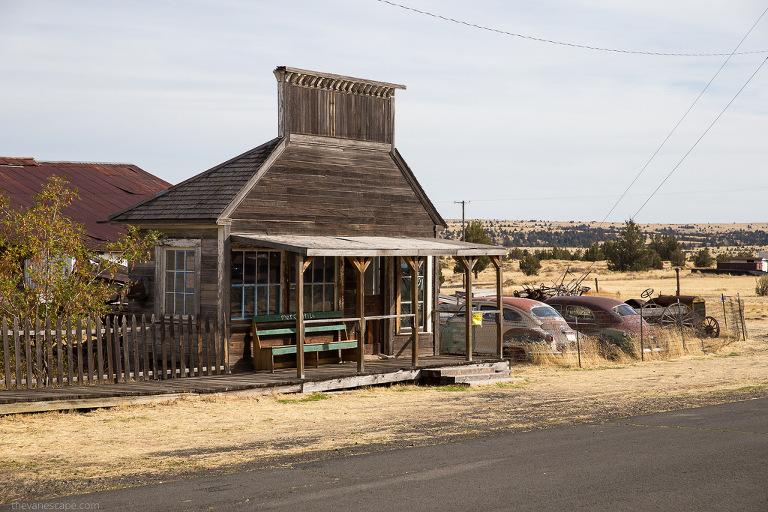 A Short Story of Shaniko
The origins of the Shaniko
Most of the Old West towns spring into existence from a massive gold strike. But not Shaniko, Oregon. For the Shaniko, wool was its lifeblood. The land around Shaniko was not good farmland, but it was adequate as sheep and cattle country.
The town of Shaniko was no accident. It was planned before it was born. A group of bankers and businessmen in The Dalles wanted to expedite the shipment of wool. The Dalles was the only outlet for these thousands of bales of wool fleece. Therefore they made efforts to run the railway in this area. So, Shaniko was built as a terminal.
German immigrant August Scherneckau arrived in this area in 1874. The Indians called him "Mr. Shaniko." In 1879 the settlement was moved a bit further north and the first post office under the name "Shaniko" was established in 1900. Before the place name was Cross Hollows.
The arrival of the first train in 1900 was a milestone for the development of Shaniko.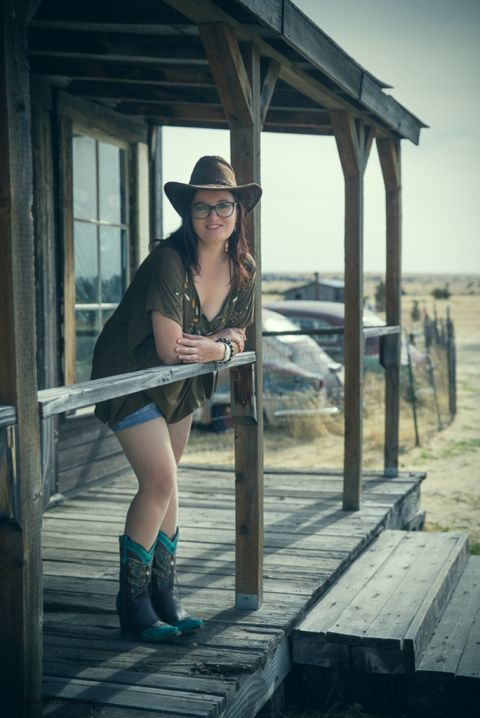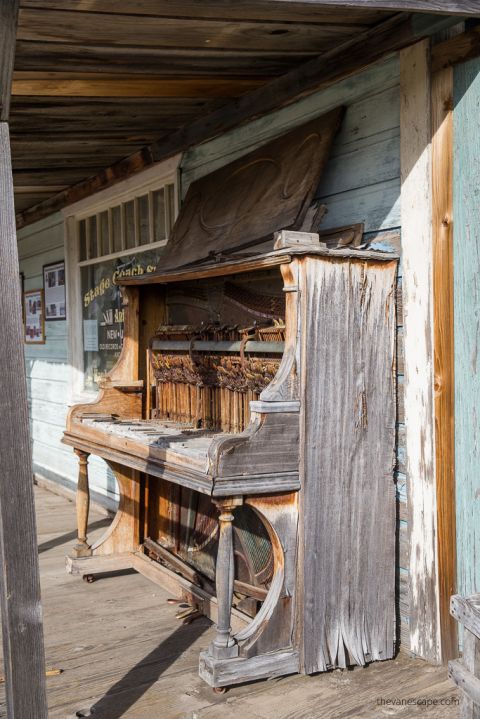 Wool Capital of the World
The reason for the town was the enormous production of wool, Central Oregon being one huge sheep ranch in the 1900s. From 1901 Shaniko used to ship millions of pounds of wool and livestock to market each year. In the early 1900s, Shaniko served as a transit hub for the Columbia Southern Railway. From 1903 Shaniko gained the nickname "Wool Capital of the World." That year the town shipped over 1 million bushels of wheat and over 2,000 tons of wool. In 1904, over five million dollars' worth of wool was sold. The Shaniko Warehouse was the largest wool and wheat warehouse in the state.
Incoming supplies included farm equipment, building materials, fence posts, and coal and wood fuel. In 1901 it was one of the largest shipping centers in the world.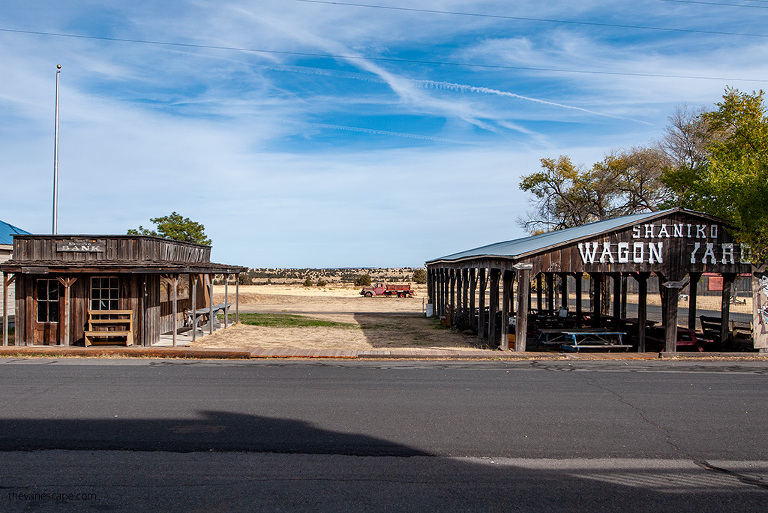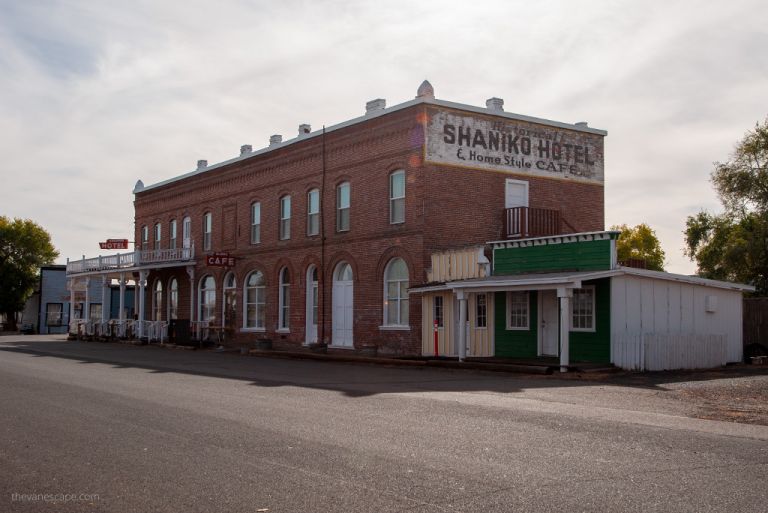 The Columbia Southern Railroad was one of the most productive short lines in the nation. The boom lasted ten years. Unfortunately, in 1911, the Oregon-Washington Railroad and Navigation Company opened a rival rail route linking Portland to Bend through the Deschutes River canyon. The new line diverted traffic from the Columbia Southern, and Shaniko began its decline. Furthermore, two fires destroyed the business district in 1910 and 1911. In the 1910 population was at peak level with 600 people. The Interstate Commerce Commission stopped rail service to Shaniko in 1943. By 1959, Shaniko was declared a ghost town. The population was only 36 in 2010.
You can read more about the Shaniko history in the article on the Oregon Encyclopedia website.
You will find more about the history of the Shaniko, its heyday, and it's collapse also from a book Shaniko: From Wool Capital to Ghost Town.
Shaniko Historic District
The Shaniko Historic District was designated in 1982. The historic buildings are the Shaniko Hotel, the Sage Museum, Shaniko School, City Hall and Jail, Wedding Chapel, and the Wool Warehouse.
Shaniko Hotel
One constant in Shaniko since 1900 has been the Columbia Southern Hotel, now known as the Shaniko Hotel. It was built in the Italianate style. The structure was built with 18-inch thick walls and handmade brick. Shaniko Hotel was listed on the National Register of Historic Places in 1979. It used to be a hotel, bank, saloon, dance hall, and general gathering place during town heyday. For sure it was the most imposing building in Shaniko. You can still admire its construction and details. The Hotel has been restored. There are pictures of the historic families on the walls. As you wander it empty rooms you can go back in time.
Water Tower & School
Also built-in 1900 was the 10,000-gallon wooden water tower. The water, pumped from nearby Cross Hollow Canyon, was piped through a wooden pipe system and stored in two large wooden tanks.
The three-room Shaniko School was built in 1901.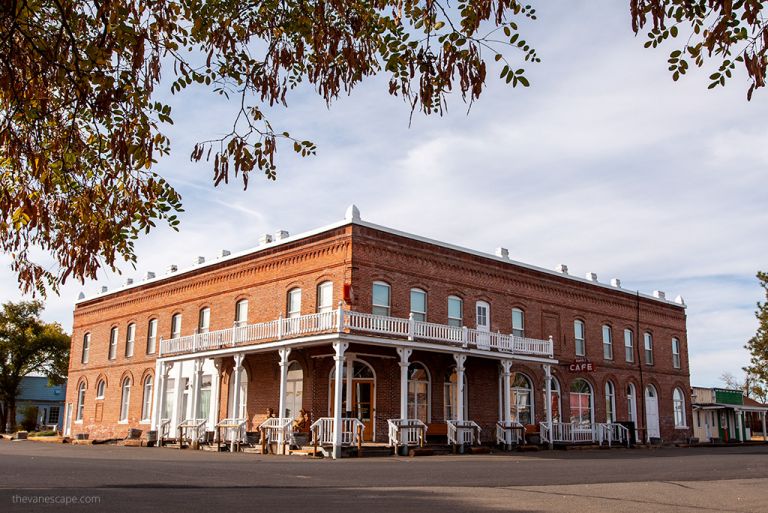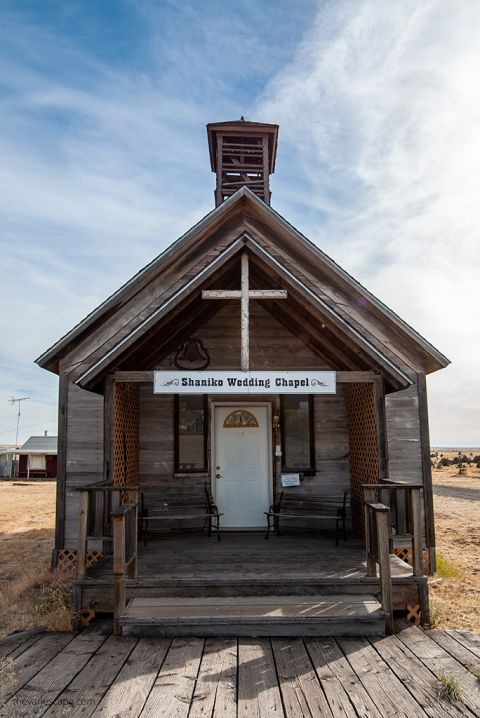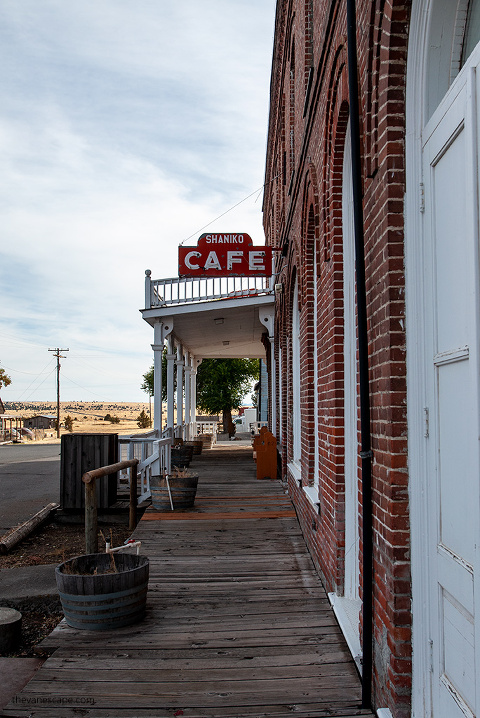 Shaniko Today
Oregon businessman Robert B. Pamplin, Jr. purchased the Shaniko Hotel and a few businesses in 2000. He planned to renovate historic buildings and develop new properties. He set up an R.V. Park. But, in 2008 there was a dispute related to access to the water. So, he closed those businesses. He wanted to sell it, and the asking price was $3.1 million. As of 2016, the Pamplin property is not for sale.
Now you can only imagine what the energy was like when the Shaniko town was thriving. Shaniko's wooden sidewalks lead to empty buildings. So, you can take pictures of the old warehouses, water tower, schoolhouse, and the Shaniko Hotel. In the town, you will also find rusty old cars and some agricultural tools. If the weather is good, you can see Mount Hood from the Shaniko ghost town.
A toy and game museum is open in the schoolhouse on weekends, 10 a.m.-3 p.m. The town also hosts Shaniko Days the first weekend of August with live music, food, gunfights, games, quilt show, auction, and antique sale. A general store, museum, gift shop, and restaurant are open randomly from April through September.
Several of Shaniko buildings are maintained in an Old West theme, complete with authentic boardwalks. The old water tower, the City Hall complete with an old jail, the school, the post office, and the Shaniko Hotel reminds old good times of prosperity. It's worth visiting Shaniko's ghost town.
If you're planning a trip to Oregon, please check out some of the other great places we describe in related posts: