How to plan a road trip to have a stress-free and fabulous adventure? Planning your road trip carefully is essential, especially when travel prices are higher. We have been organizing shorter and longer road trips for many years. We love road trip adventures and the feeling of freedom and joy to make dreams come true. Our longest road trip from Alaska to Florida took us over 8 months when we did over 26 000 miles. As experienced road trippers, we share practical tips and tricks with you and the most essential knowledge on planning an epic road trip through the USA.
This article may contain affiliate / compensated links. For full information, please see our disclaimer here.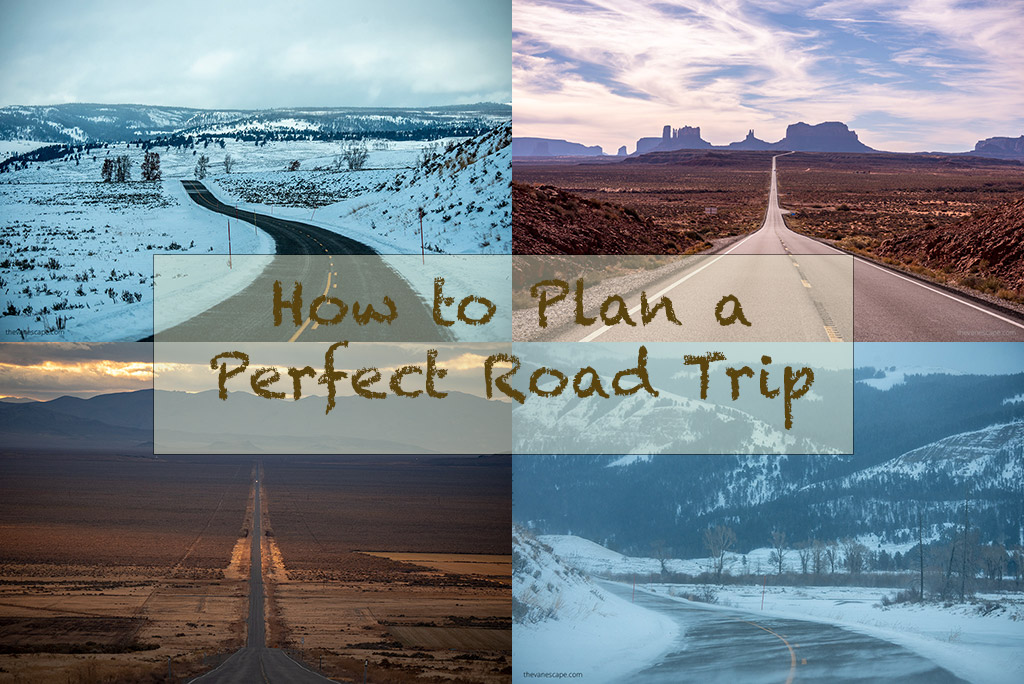 How to Plan a Rod Trip – Introduction
You can do a road trip or a successful road trip. A successful road trip that gives you many amazing memories is possible only if you plan your road trip. Road trips might seem like spontaneous getaways, but for sure is worth planning the route, budget, packing list, accommodations, and places for visiting along the road.
In this article, we focus on United States road trips. However, most of our tips will apply no matter where you plan a road trip.
We will provide you with the best travel planning resources to use when planning your road trip. As we have used the best search engines, tools, and apps for years. We tell you what road trip mistakes to avoid. Yes. We made many mistakes during our first road trips. But with each new road trip, we were richer in new knowledge and experiences. We give you lots of tips on how to plan an epic road trip step by step.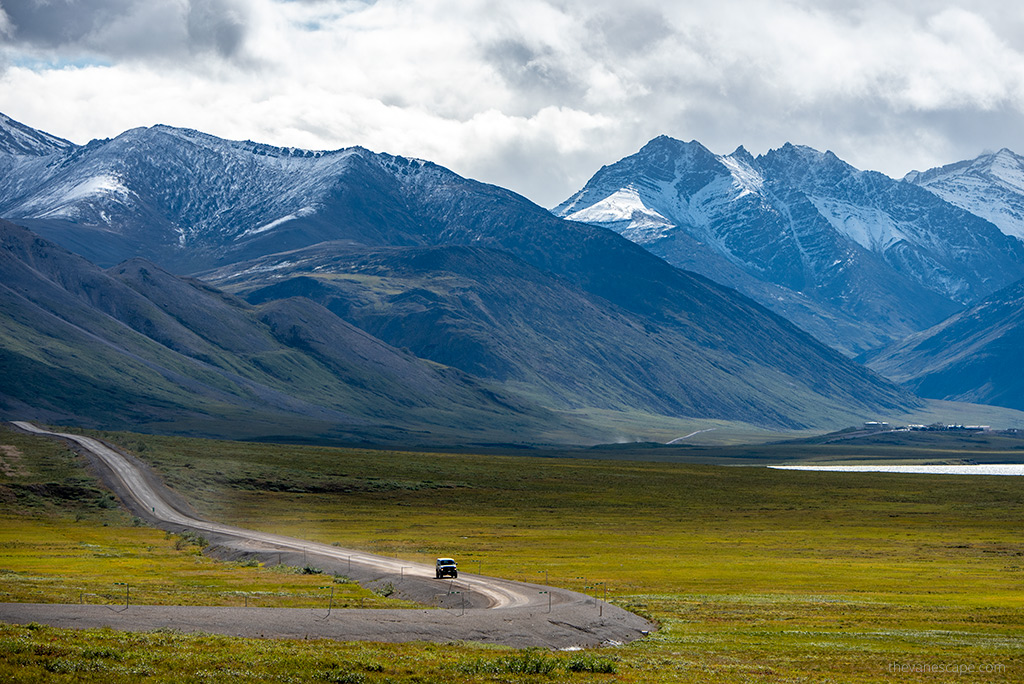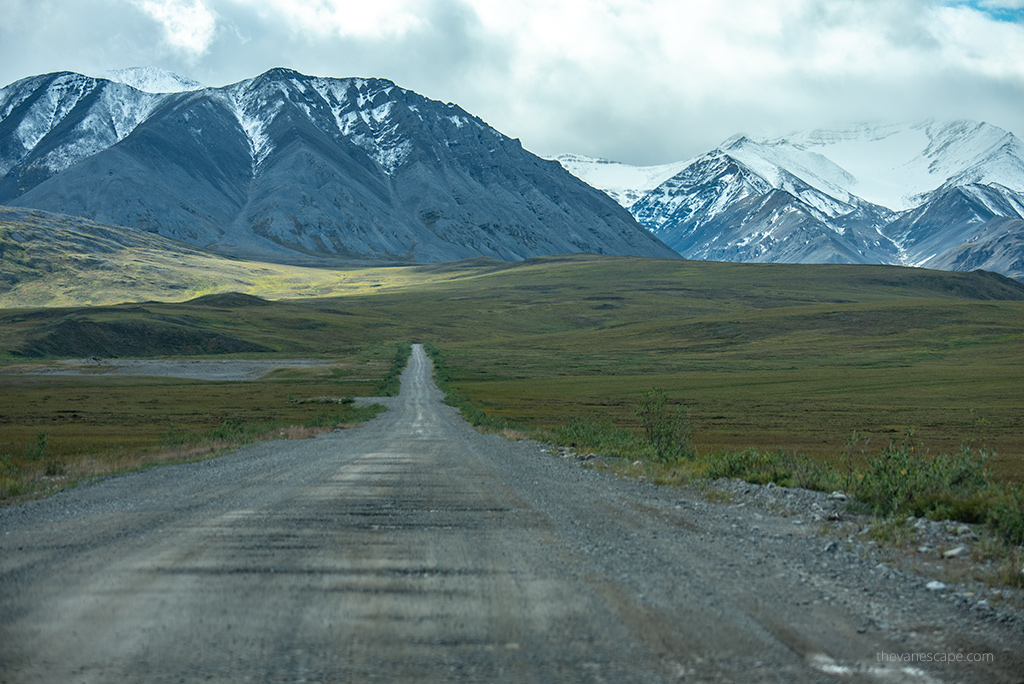 In this post, you will find answers to questions like
What are the best road trip planner tools and apps?
How to plan a road trip with multiple stops?
How to plan a perfect road trip route?
What is the best road trip planner?
How much money should you bring on a road trip?
How to plan a road trip on google maps?
What to pack for a road trip?
How to prepare your own car for a road trip?
How to safely rent a car for a road trip?
And much more. Use a Contents window for easy navigation. Our Ultimate Guide on How To Plan a Road Trip will help you prepare for a lifetime adventure through the U.S. But our tips you can use for planning road trips in many other countries of the world.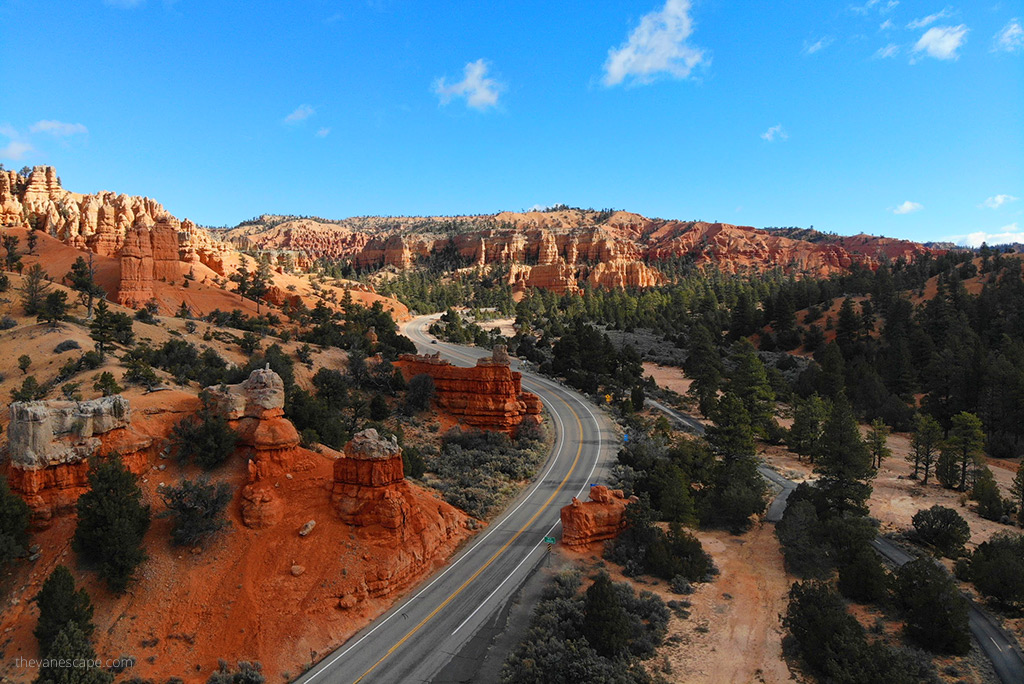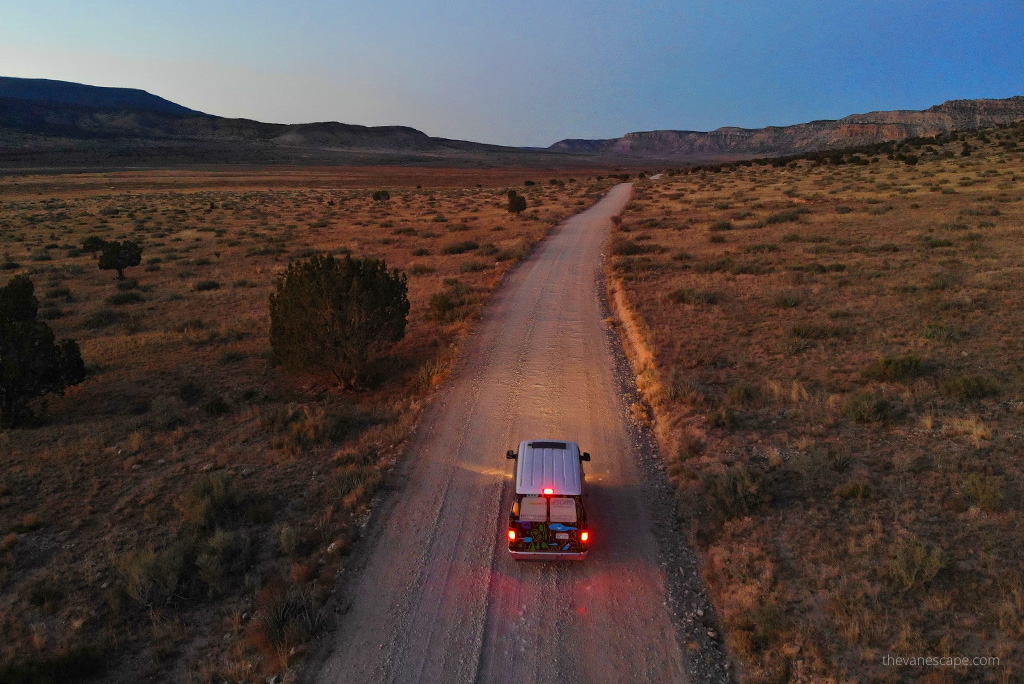 How to Plan a Road Trip? Answer the Following Questions
Is it crucial to start planning your road trip to answer some questions. So, go through these questions and our tips connected to them. It will help you to plan a perfect US road trip.
Where do You Want to Go? What is the Destination of Your Road Trip?
This is the key question determining your preparations for a perfect road trip. Are you going to have a road trip to a state you live in? Are you going to the neighboring state? Or maybe you are flying to another state/country or planning a US cross-country road trip through several states?
If you are planning a road trip to other states, it is worth knowing the basic regulations, which vary widely between states, like:
The maximum permitted road speeds – check maximum posted speed limits by states in this table.
The permissible limit of alcohol in the driver's blood-check blood alcohol concentrations (BAC) Limits by states on this page. (We don't encourage drinking alcohol. But if you have a small beer with dinner, it is worth knowing if you may drive.)
Change of time zones – check on worldtimezone.com.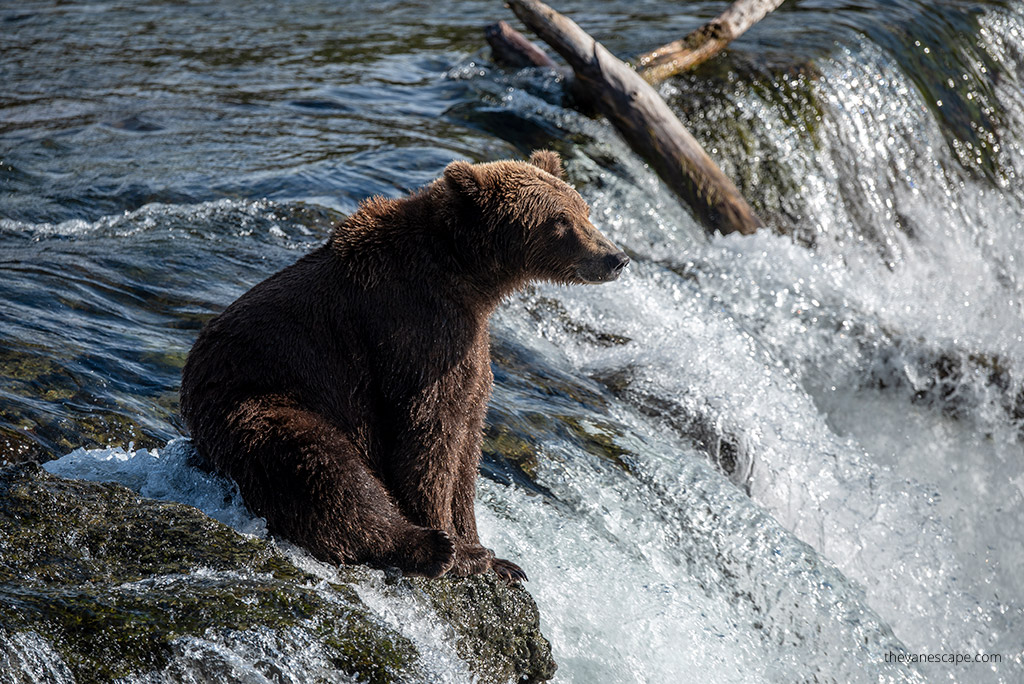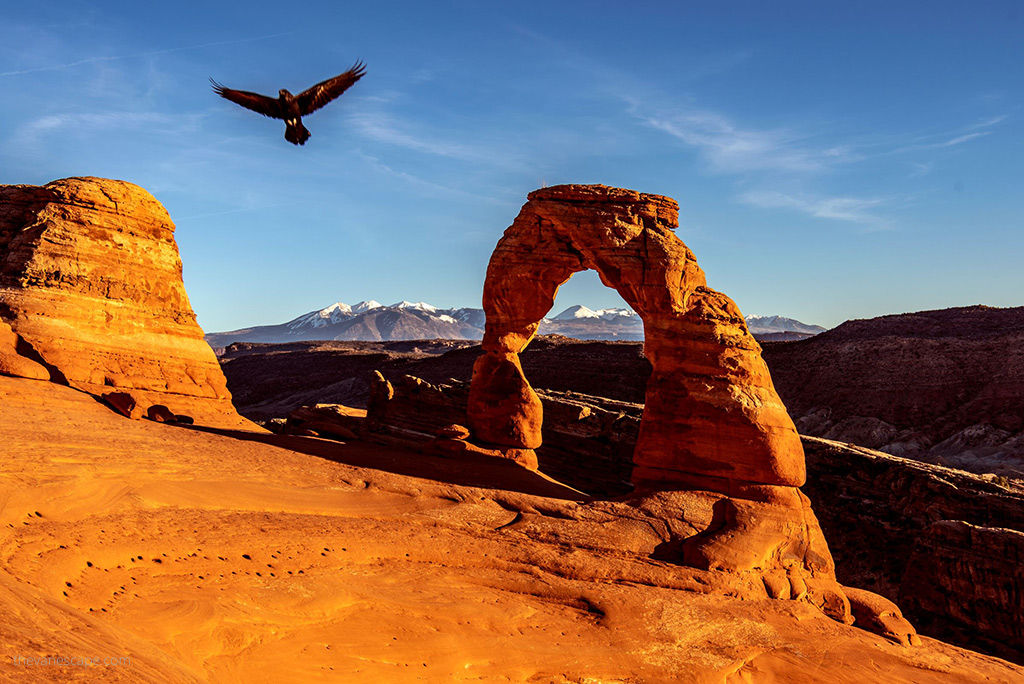 How Much Time do You Have For Your Road Trip?
Calculate if you have enough time to visit your destination. Many people overload the program. They want to see as many places as possible in the shortest possible time, and in the end, it turns out that they spent most of their time in the car. We happened to do it too. Now we know how to avoid it. It is probably possible to see 5 national parks in 5 days, as long as you only want to drive through them. But in this way, you will not experience the true beauty of nature, and you will not visit these places truly.
Are you planning a 10 Days Oregon Road Trip? Two weeks in Arizona?
7 days in Utah National Parks? An epic Alaska Road Trip?
Or maybe you plan a road trip from Alaska to Florida (as we did) or from the West coast to the East coast for 6 months or longer? How many days or months you plan to spend on the road trip will be crucial for your budget, risk assessment, and careful route planning. Below you will find tips on how to prepare for both short and long-term road-trip.
What Kind of Road Trip do You Want to Take?
So, what type of road trip do you want to plan? National parks visits, camping, or hiking activities? Are you plan to do water sports like kayaking or sighting local breweries? Wild nature observation or cities by night with shows? Just answer these questions yourself.
What is your goal for this road trip?
What are you interested in and wanted to experience most during this road trip?
Make a list of sights you want to see on the way. Prioritize your list of dream activities and attractions you would like to experience during this road trip. It's beneficial for packing, budget planning, and schedule planning.
Some attractions and museums are only open at certain times. Or some require tickets or permits that must be reserved many months in advance. Making a priority list of attractions and activities on your road trip will help you make a plan and schedule.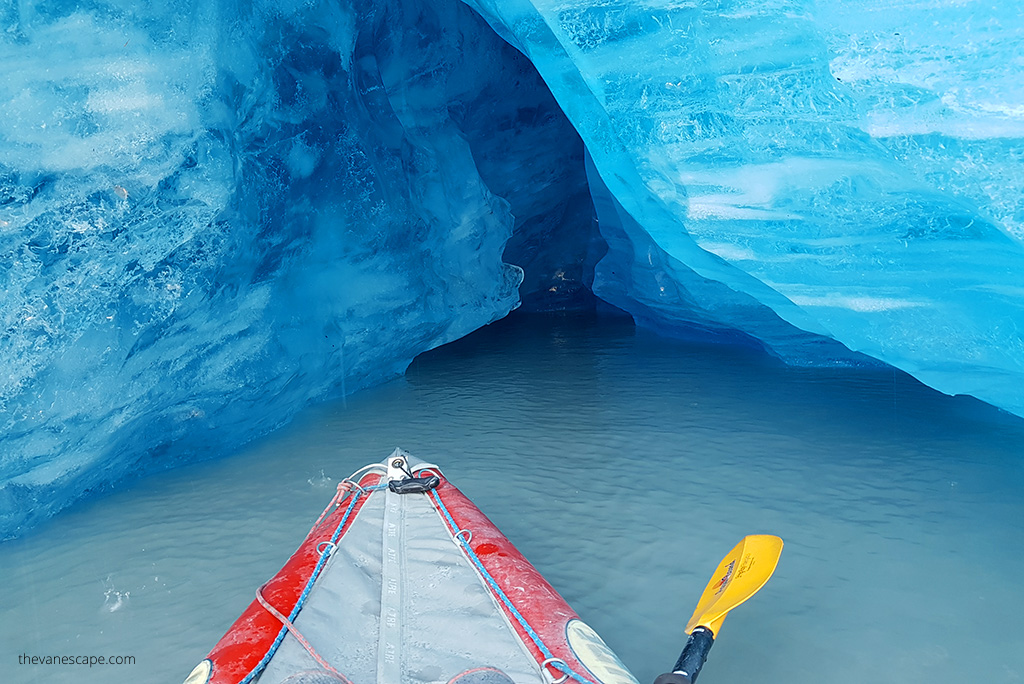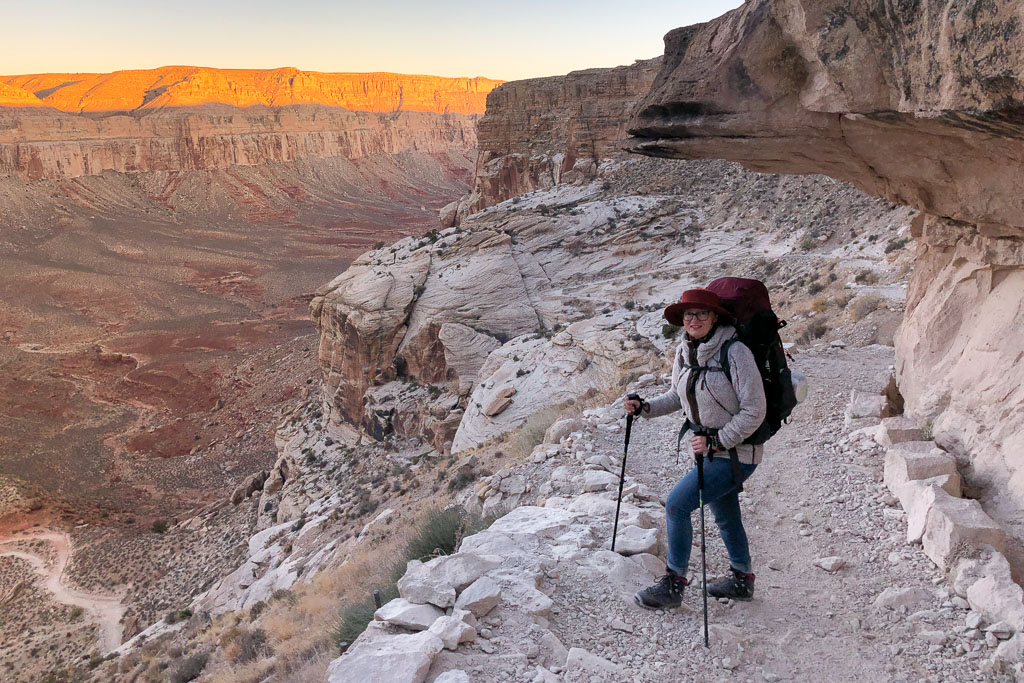 When? What Time of Year Are You Planning To Go?
The month or season you travel greatly impacts several factors, including budget and packing. Is your destination open this month if you would like to go for a road trip? Is it a good time to go? How's the weather there? Are you need additional permits or reservations for this specific time?
Study these issues carefully. It may turn out that if you have a specific month for your road trip and can't change dates, it is worth changing the direction of travel.
The peak of the tourist season road trip
If you are going at the peak of the tourist season, you should book your lodging several months in advance (even campgrounds).
To enter some national parks during high tourist season, you must make special reservations several months in advance (such as Arches National Park). Likewise, you need a permit for specific hiking trails. Some permits are given in the lottery, and you must enter them several months in advance (such as the Angels Landing hike, the Subway hike, or the Wave hike).
Winter road trip
If you plan a winter road trip, you must check the road conditions & accessibility before setting off. Many roads are completely closed during the winter season. For example, from October 15 to May 15, you will not enter and see the North Rim of the Grand Canyon. You will not drive through the famous & beautiful McKenzie Highway (OR 242) in Oregon from November till June 15. There are many examples.
The car should be prepared for the season of the year. You may need chains when it is snowing. In many places, they are required by law.
Be careful because wild animals can jump out on the slippery road anytime. And the braking distance is much longer in winter conditions.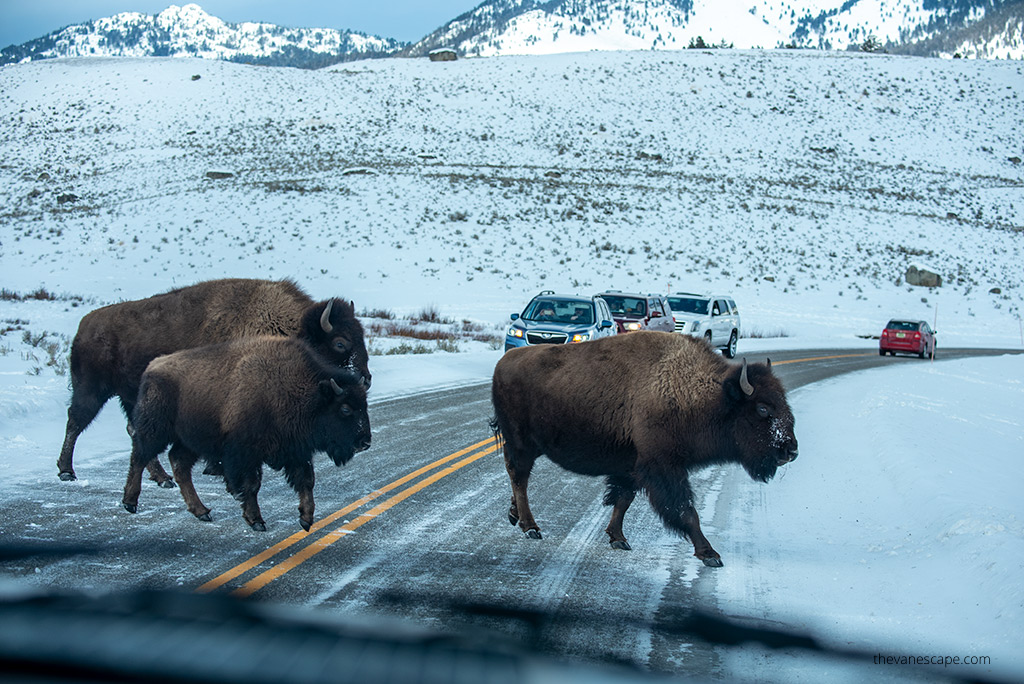 Off-season road trip
Prices of accommodations may be favorable if you plan a road trip after the season. But some attractions may be closed after the high season. And some campgrounds as well.
In spring, the level of water in rivers often rises very much. Some roads may be flooded and also be impassable and closed.
If you plan hiking or other outdoor activities, you also have to pay attention to the fact that, depending on the season, various attractions or trails are often closed due to high water levels or snow.
PROTIP: Always check the weather carefully before you go on your road trip. You can check it on the National Weather Service. If you plan a road trip to national parks, always check actual weather warnings on the NPS website. United States Road Conditions, you can check on the Federal Highway website.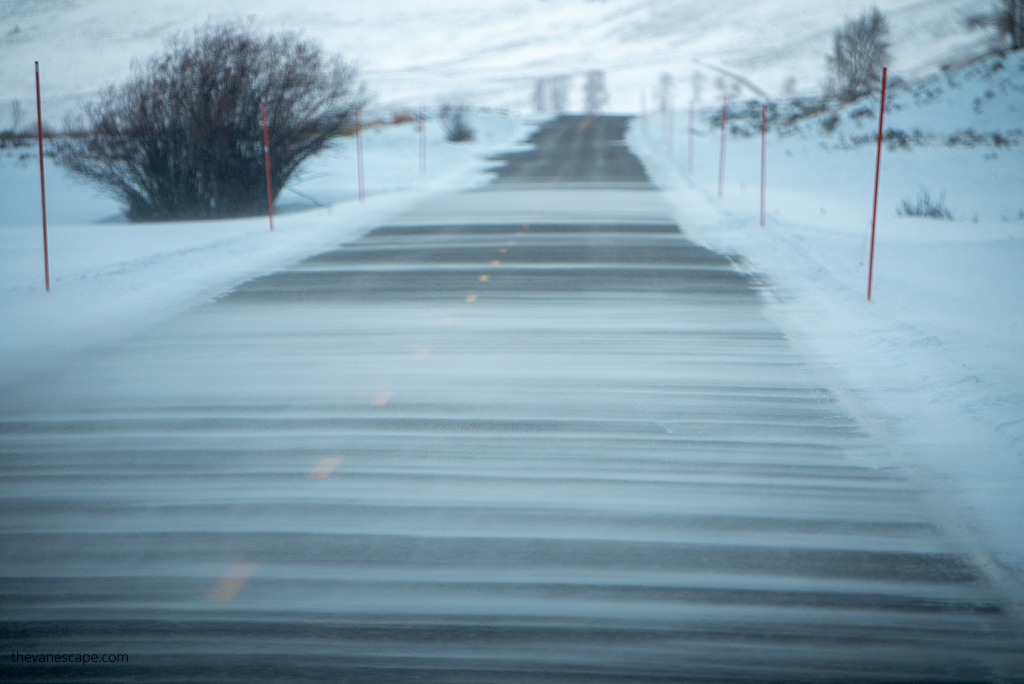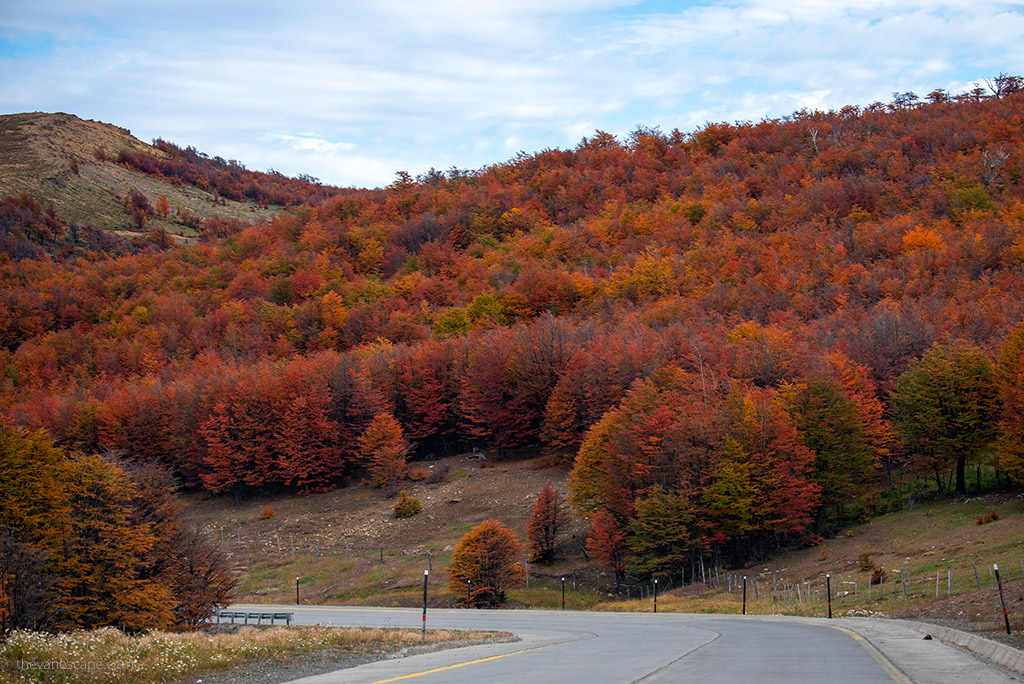 Are You Planning a Road Trip in Your Own Car or a Rented Car?
Road Trip in Your Own Car
If You Plan a Road Trip in Your Own Car, Follow our Tips
Safety first of all. So, check if you have the necessary equipment that is a must while driving:
prepare your car well for the trip, wash it,
check whether the car is technically sound, and bring your car to a mechanic for an inspection,
whether you have valid insurance and roadside assistance,
check if it needs an oil change, water, and tire pressure/condition,
also check the battery health, the lights, washer, brake fluid, air filter, windscreen wipers, and spark plugs,
check if you have basic tools – here is our list,
pack it properly – see our Road Trip Packing List.
To save on lodging and eating during your road trip, you can also adapt your car to sleep in it for several nights. Sleeping in vans is becoming more and more popular. We love this type of travel. In this article, you can check How To Convert A Van Into The Ultimate Mobile Home.
Road Trip in a Rented Car
Chris has rented a car around 100 times so far. Dozens of times in the United States, Canada or Mexico, and other countries such as Chile, Argentina, and Costa Rica. We also rented a car in almost all European countries. Moreover, we rented vehicles of various types, passenger cars, off-road vehicles, 4WD cars, minivans, vans, and RVs. We made some mistakes at the beginning. Now we are sharing tips on renting a car in the best way to help you avoid unpleasant situations during your dream road trip.
If You Plan a Road Trip in a Rented Car, Follow our Tips
How to rent a perfect car for your road trip? First of all, it pays to book a car in advance for your dream road trip.
What car do you need?
Before you rent a car, you should think carefully about what car you need. How many people will be accompanying you? How much luggage do you want to take with you? Are you planning challenging off-road routes and need a car with four-wheel drive and high suspension? Are you planning a winter trip, so will you need winter tires and chains? Do you need a child seat? And so on.
When planning our last trip through Alaska (and we've already made four road trips in Alaska), we wanted to reach the Arctic Ocean and drive the famous Dalton Highway. The car requires appropriate agreement, preparation, and insurance for this route. Not every company will rent a car on the Dalton Highway. We used the local rental agency Alaska Auto Rental. The choice turned out to be a bullseye, and we can honestly recommend them for Alaskan expeditions. Please read our review here.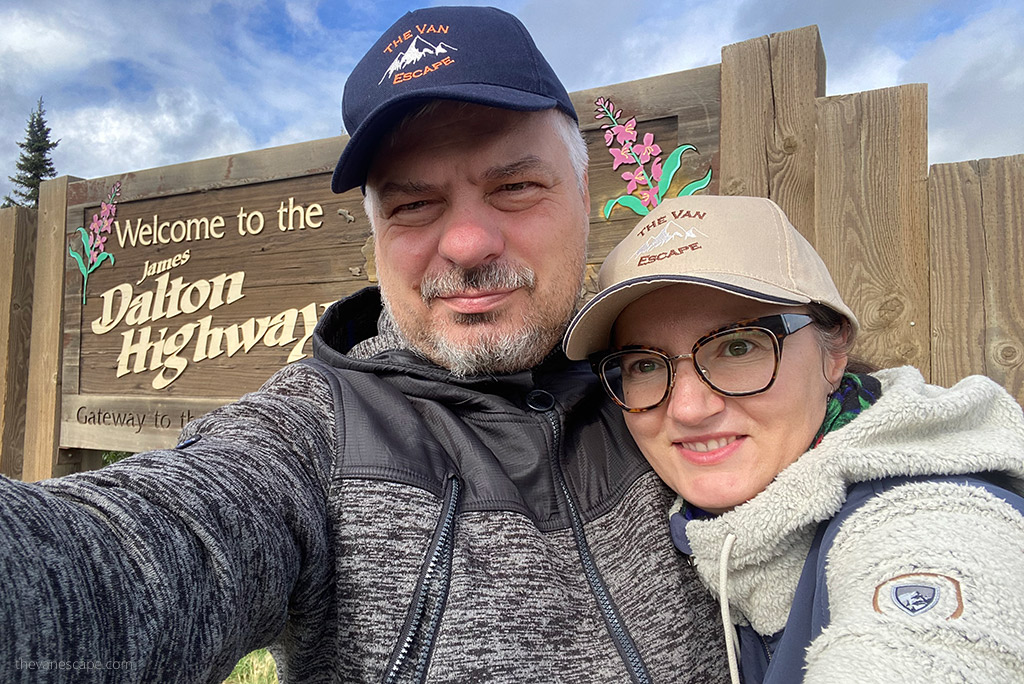 How much it burns?
When choosing a vehicle model, it is worth checking how much it burns on average because it will make it easier to plan your road trip budget. With today's gasoline prices, this is important because it can significantly affect the cost of your road trip.
Do you need 4WD?
If you plan a route off the beaten track, where the road is gravel, you should rent a car with high suspension and 4WD. Only this type will you get to Toroweap Overlook in Grand Canyon NP or Wrangell – St. Elias NP.
Check the rental offers
But your most important task before renting a car should be to compare and check the rental offers carefully. How to do that, since there are dozens of car rental companies? We recommend you do this with a great comparison and search tool.
Use Discover Cars to find the perfect rental car for your road trip. On this page, you will find a comparison of car rental offers from many companies to choose the best deal for your dream road trip. How does it work, and what should you take into account? After you enter into the search engine the place where you plan to pick up and return the car, as well as the dates of your road trip, you will see offers from many companies. You can compare prices. But not only the price matters. The most important are other rental conditions. On this page, you have them very clearly presented. So check rental terms, driver requirements, deposit costs, return terms, payment terms, cancellation terms, insurance, fuel, and mileage agreements.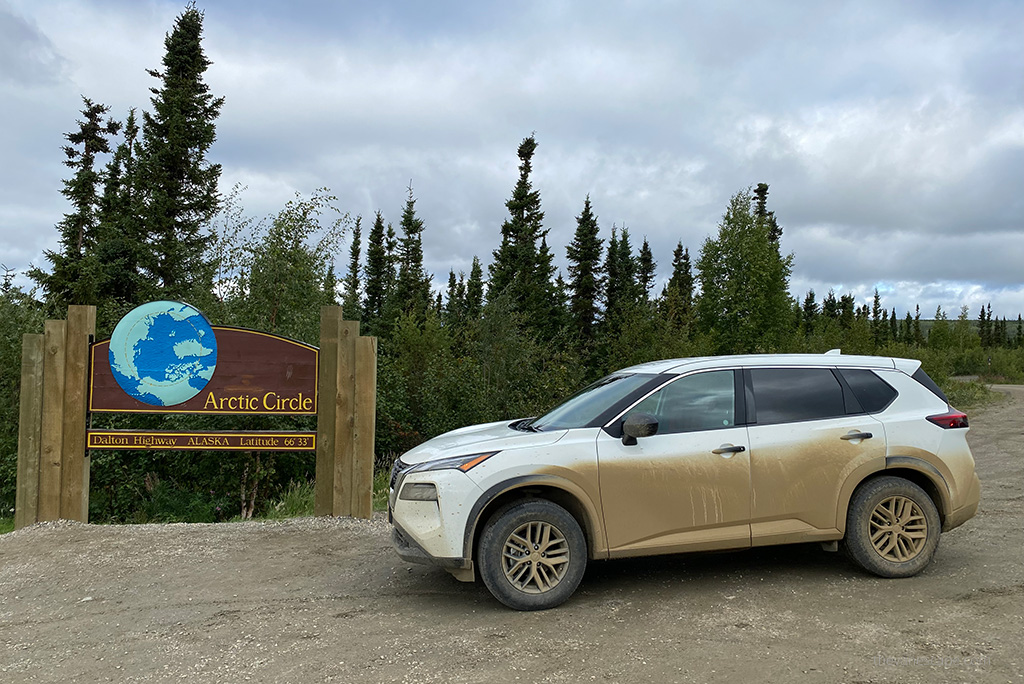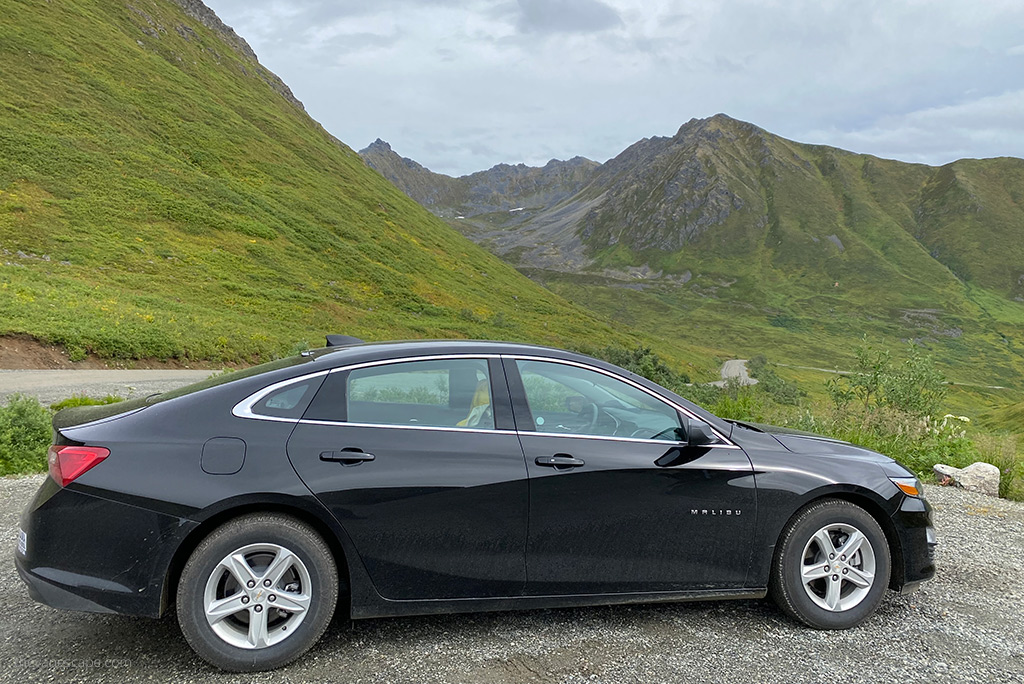 How to book your car
After comparison, you can book your car confidently through Discover Cars, as it shows all mandatory fees, taxes, and extras at the quoted price, so there are no surprises when you arrive at the rental. Importantly, their rental rates are favorable because at the same time they negotiate rates for many cars directly with car rental companies. Thus, they are able to offer better prices to their customers. Or you can book directly on the rental website. The choice depends on the result of your search.
PROTIP: Before you rent a car, compare the prices and conditions of the various rental companies. Always check the fuel & mileage policies when you rent a car, so you know how much you'll be charged. Remember about the insurance.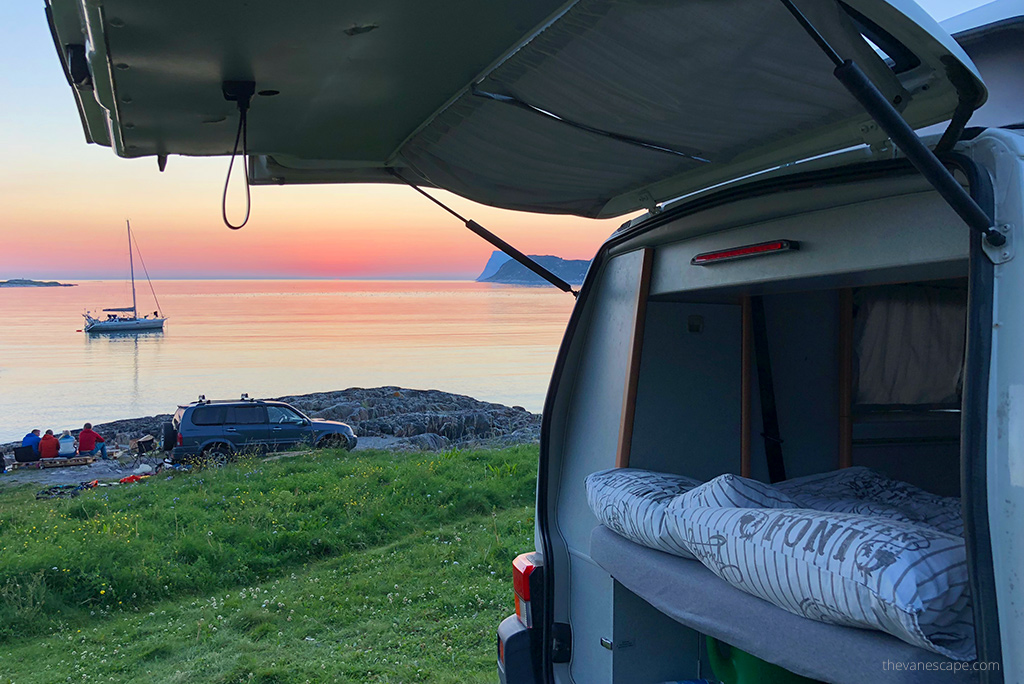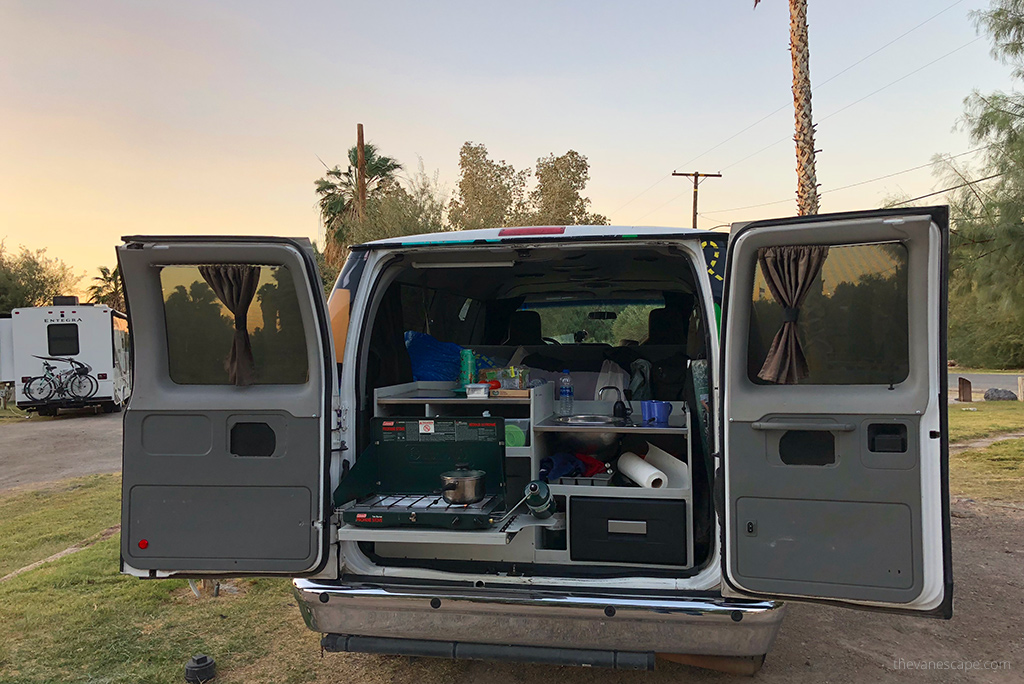 Where Are You Plan to Sleep? In Hotels, in a Tent, or in an RV?
This is another question that determines your preparations and the budget for your road trip. We made several road trips through the US. We stayed in hotels and motels, on campsites in the RV, and also in a tent. During one road trip, we also slept in the car to reduce our road trip costs. Therefore, below are some of our important tips.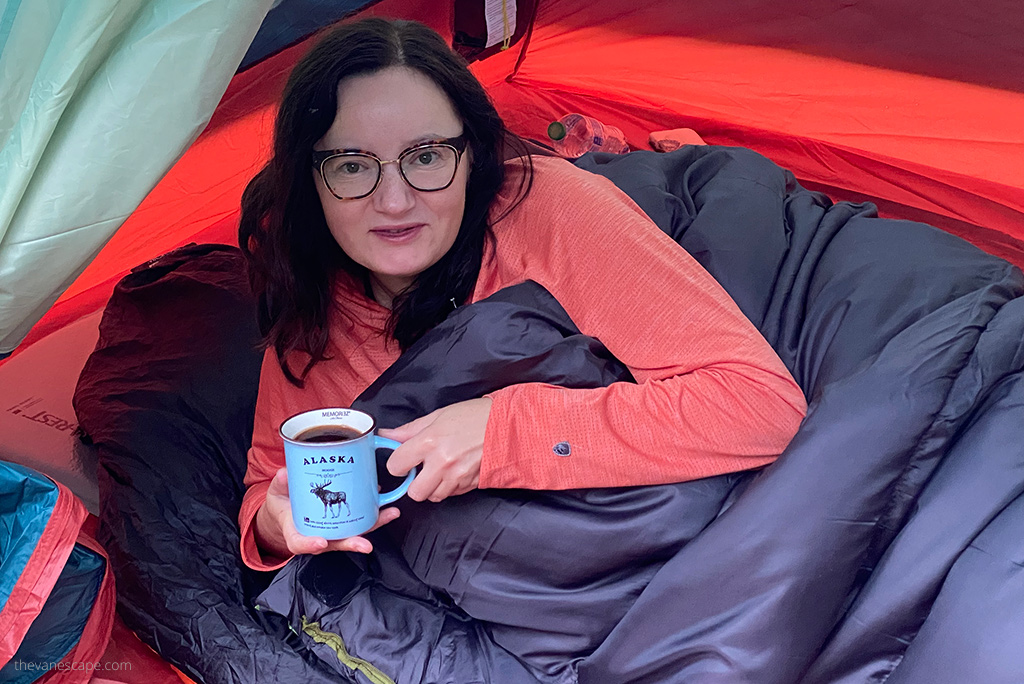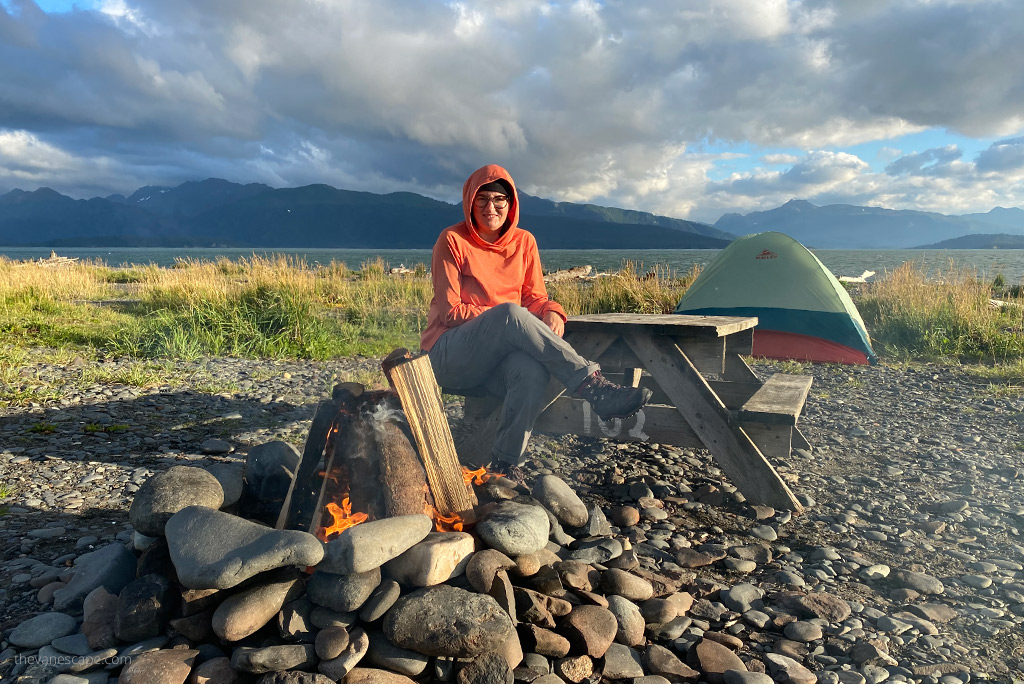 Book hotels in advance
If you plan a week up to a three-week road trip, plan your accommodations. Book all nights in advance. Usually, prices are higher if you book late, especially in peak season. So, by booking in advance, you will save money and time looking for accommodation if it turns out that everything in the area is busy. What's more, you will minimize stress. Finally, you will optimize the travel route. We use booking.com as for us it's the best tool for accommodation.
Our favorite chain is Best Western, and we often found nice rooms at a great price when we booked them directly on the site.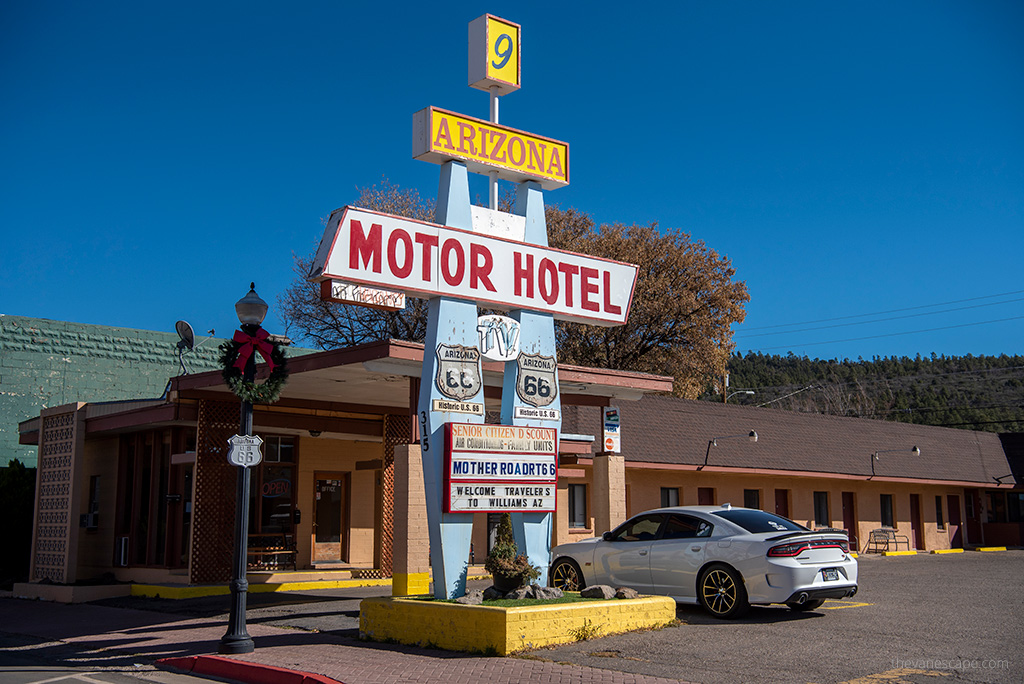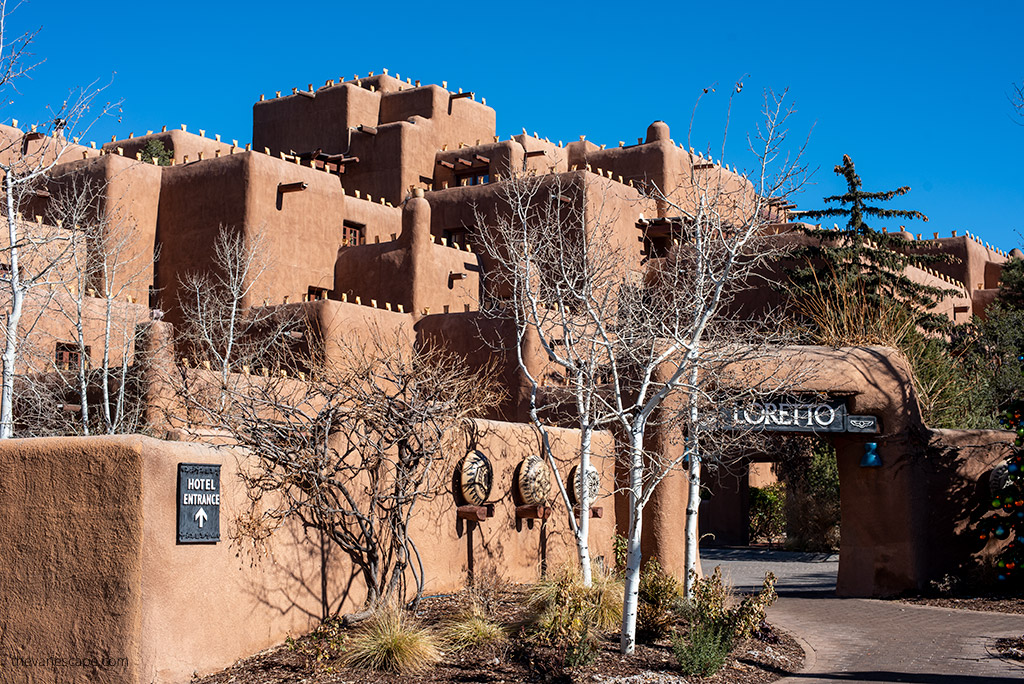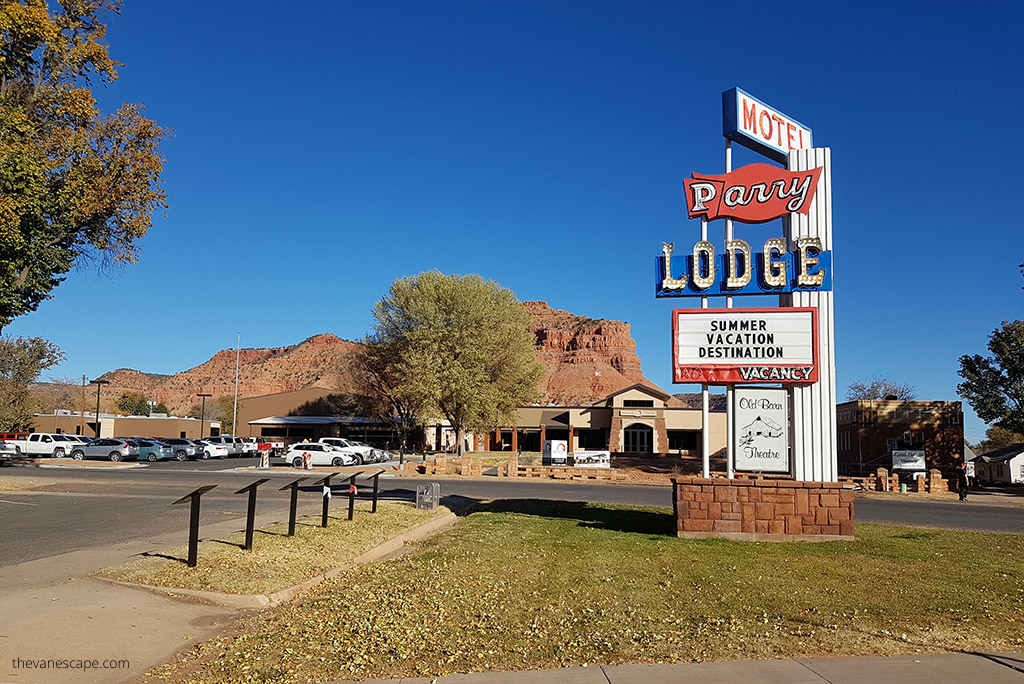 Book campgrounds in advance
The same goes for camping. Whether you sleep in a tent or an RV, reserve your seats ahead of time. If you plan camping, please check our detailed Car Camping Checklist.
It is always crowded in the high season.
Some of the campsites are closed after the season, so you may have problems finding accommodation after the tourist season.
Campgrounds in national parks are especially popular, so you need to book them in advance regardless of the season.
Some campings operate on a first-come, first-served basis. If you decide to sleep in such a place, go there early. In the afternoon, it may turn out that you have nowhere to sleep.
We use GoodSam Campgrounds when we stay in the RV and need facilities like hook up, showers, or laundry.
We highly recommend going to campgrounds in state parks. They are often much cheaper and in fabulous locations.
If you want to reduce a cost, use BLM areas when you don't need amenities. But each state has its own rules, so always check on the BLM website what you must do to camping on public lands. Most public BLM lands are free for camping, within the right parameters, as you can camp for free for up to 14 days on BLM land, or you must camp at least 200 feet away from water sources like rivers, lakes, creeks, or shoreline. But always check the rules.
We also use Allstays Camp and RV app to find a campsite. The App shows over 30000 campings in the U.S. and Canada. It includes private camps, National & State Parks, National & State Forests, BLM areas, KOA, Good Sam, and more. It's our is our favorite camping planning app.
The Dyrt app is also popular for camping planning.
What About Accommodation if You Are Planning a Long Road Trip?
It isn't easy to book all the accommodation when you are planning a few months' road trips. We booked accommodation the first week or two weeks in advance. And then, in the middle of the week, we booked lodging for the next week's locations. And so on. Thanks to such planning and booking ahead, we also had control over our road trip budget.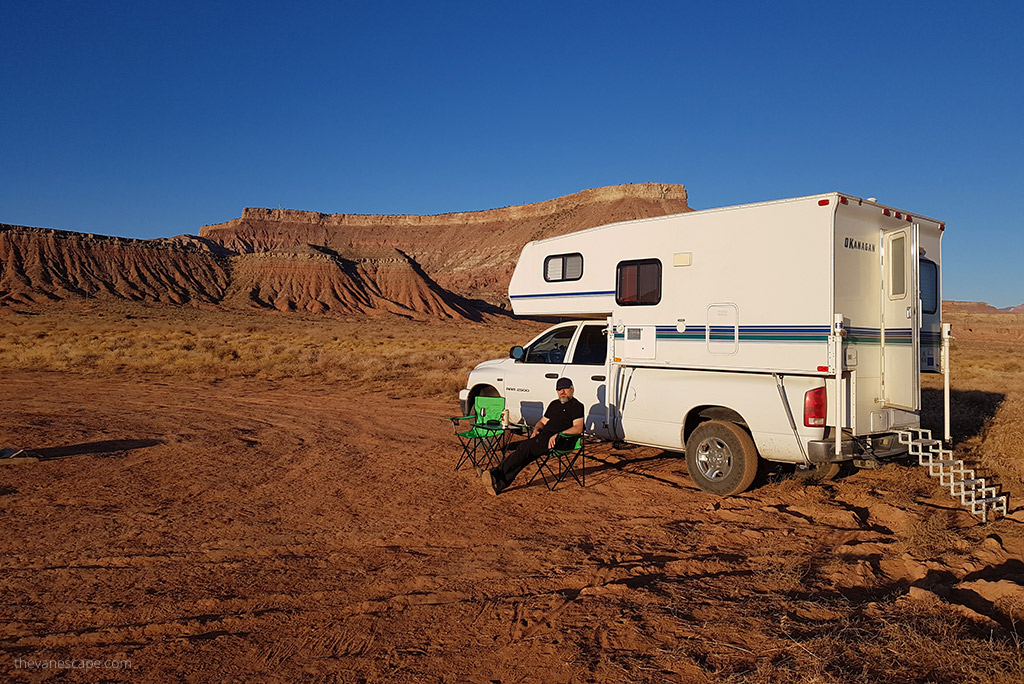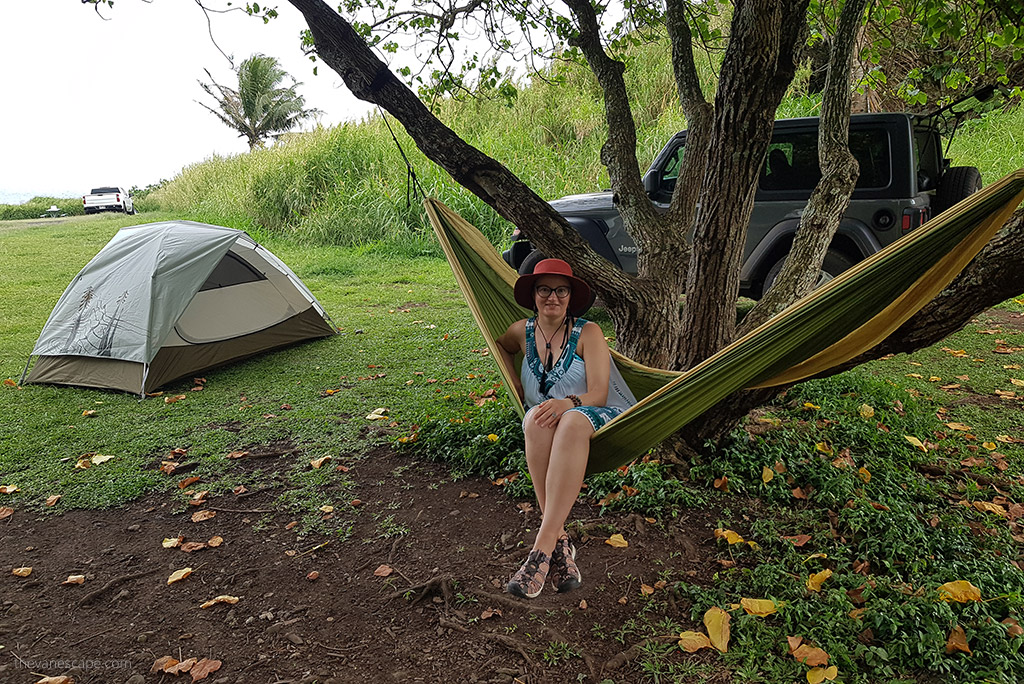 How to Plan a Road Trip Budget?
If you carefully analyze all of the above points, it will be much easier for you to work out the travel budget. Are road trips expensive? How much money should you bring on a road trip? Many friends often ask us this question. Set a total budget for your trip. It's not easy. We give you some tips on how to do it, and what factors you should take into account.
Even if you don't have a high budget, you can have a fabulous road trip. You can stay at cheaper motels or campgrounds, eat simple meals, or avoid tolls. We share with you lots of tips on how to save money during road trips.
The road trip budget depends on your travel style, your group size, the time you intend to spend on the road trip, the season, the type of vehicle, whether you like to eat in restaurants or prefer to cook yourself, lodging, and activities.
So, we provide you with the key elements to consider when planning your road trip budget.
the number of days & group size
major transportation (eg. flight to destination, rented car)
fuel, parking & tolls
accommodation costs
eating costs
attractions & additional activities
unexpected expenses.
PROTIP: We always use Google's spreadsheet for road trip budget planning. Thanks to that, we have access to it also during the trip. At the planning stage of the road trip, we enter the expenses incurred before the travel: air tickets, insurance, car rental, attractions booked or purchased in advance, accommodation, and other reservations.
Every day of our road trip (also the longest one – 8-month road trip), we enter all the expenses we have incurred each day for gasoline, tolls, food, activities, and so on. Thanks to that, we have full control over the budget.
What to Do to Determine the Road Trip Budget as Accurately as Possible?
The number of days, group size & insurance
The number of days on the road trip and the number of people will be key factors in estimating the budget. Remember to take care of yourself and your loved ones and buy additional insurance. We use WorldNomads.
Major transportation (eg. flight to destination, rented car)
If you plan a trip with a rental car and reach a certain destination by plane, this flight transport will be a significant cost. To find the cheapest plane tickets, we always use advanced search engines and book through them. We most often use:
Fuel & Parking & Tolls
Fuel is one of the biggest expenses during road trips. So, check how much the vehicle burns on average to estimate how much you will spend on fuel. To save on tolls, we often avoid tolls and plan a route using Google maps in which you can arrange the route without toll road sections.
PROTIP: Use the Fuel Economy Calculator and GasBuddy App and Calculator. They will help you estimate fuel costs and help locate the cheapest gas in the area. To find out parking costs, use: JustPark and ParkMe.
Accommodation
As we mentioned in an earlier point, book your accommodation in advance, especially if you plan a road trip of one up to three weeks. You will then know how much money you have for other expenses. Accommodation prices vary greatly, and this applies to both hotels and campgrounds. It all depends on your needs.
When we stayed in hotels during road trips, we assumed $80-100 per night for a double room. But often we had much cheaper rooms, even for $40-50.
We had a campsite for $20 with hook-up and showers during an RV road trip during our road trip. Sometimes we paid $45. But they can cost even $60 or $70 in some areas. So, our average price for an RV campsite with facilities was $35.
PROTIP: If you plan a few-month road trip, assume a certain average for the night and try to fit it into your budget. Book the first two weeks of accommodation. When you book it, you will have a good knowledge of what amount to accept for the rest of the road trip. Book via booking.com which has the best price, and you can cancel 99% of your booking free of charge the day before your arrival. This is important if, for some reason, you would have a delay in your road trip.
Food on the Road Trip
Food is an important part of your road trip expenses. We love trying local dishes, visiting restaurants, and exploring new places through flavors and aromas. We like to sit at the local bar in the evening to meet folks and drink a glass of wine. But it can quickly lead to bankruptcy.
Therefore, assume how many meals you eat in the dining/restaurants and how many you prepare yourself. We assumed that we would eat in the restaurant a maximum of twice a week during our eight-month trip, and we could visit the bar for a glass of wine once a week. Before we entered any restaurant, we checked TripAdvisor prices and reviews. But it happens that during a week's road trip in southern Italy, we ate three times a day in a restaurant. Or through 3 weeks in Arizona, we ate one meal daily in a restaurant, but two meals we prepared ourselves in a car. It all depends on the travel style, needs, time, and money.
Besides, we have established an upper limit for the amount we can spend on one dinner or lunch. We set an average daily amount for breakfast/lunch and dinner. But most importantly, even on short road trips, we packed a coffee maker, a camping stove, and basic utensils. It allowed us to prepare quick meals along the way, saving us time and money. So, we could focus on sightseeing.
PROTIP: Check our Car Camping Checklist for Kitchen to save money on food during your road trip.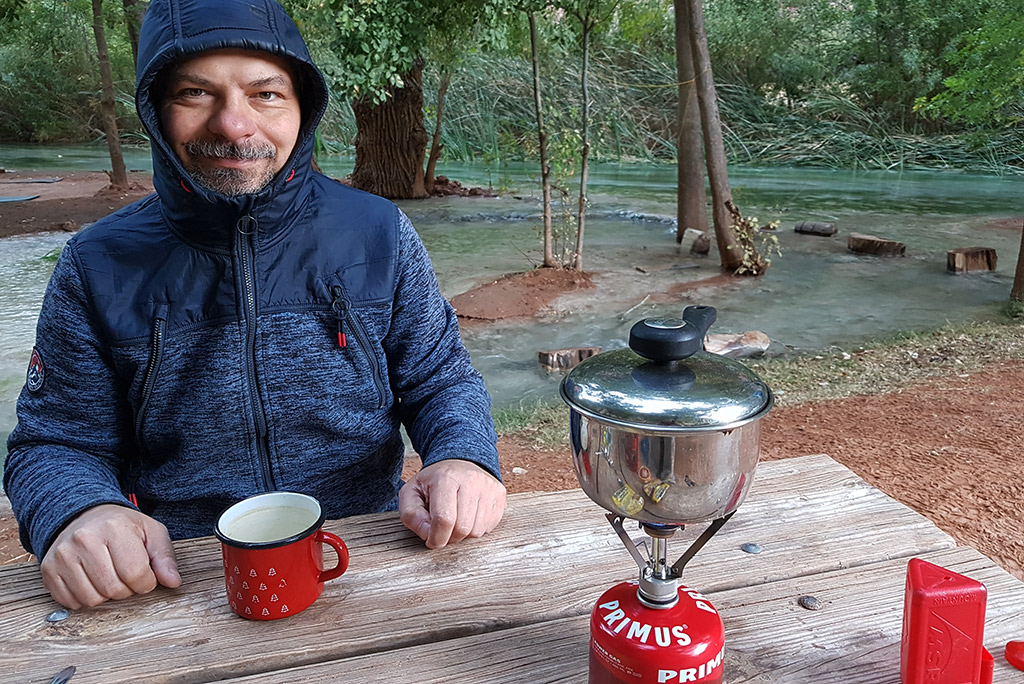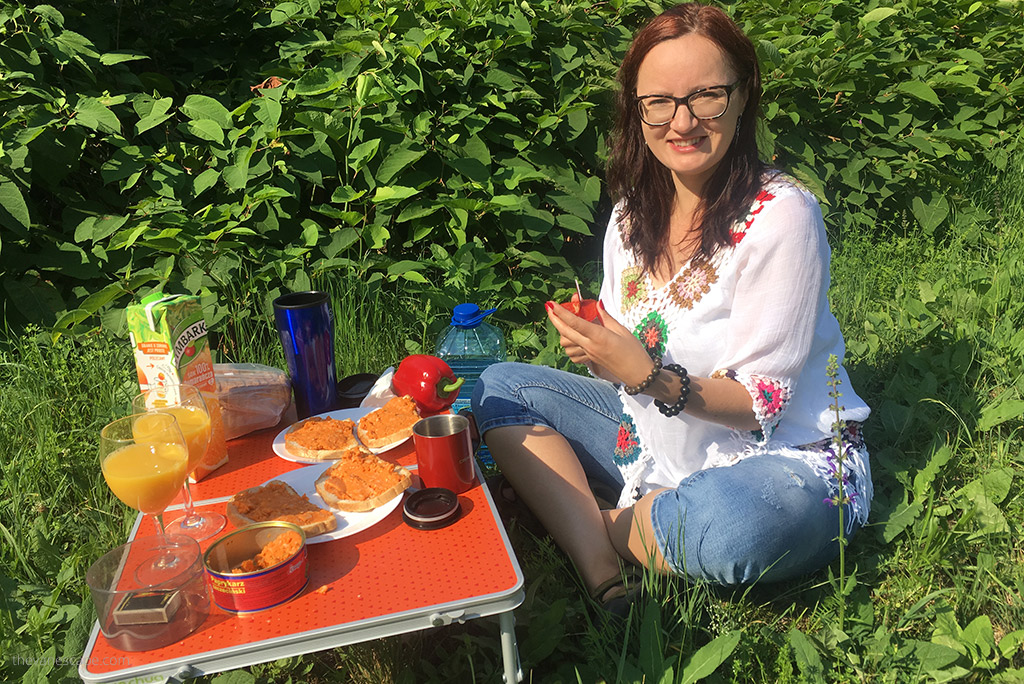 Attractions & Additional Activities
During the road trips, we want to see as many interesting places as possible and experience adventures. We undertake various activities. Hiking, kayaking, biking, and enjoying organized attractions such as a helicopter flight over the Grand Canyon, tours to local wineries, a flight over Denali with a glacier hike, and more.
We can book most of these activities before our road trip, and we do it. Why? This puts us in control of the budget. We know how many resources we have already committed to the trip. The booked trip equals the money spent. Thanks to this, we know how much money we still have. We also have a better-prepared schedule because we know where and what time we have to be to take a given trip. It makes the road trip more manageable.
Most often we use GetYourGuide to buy a trip, as we have great experiences with them and we trust them. And we like their cancellation policy. Here you can check our review of a flight over Denali or Upper Antelope Canyon Tour booked via GetYourGuide. We have booked tours through GetYourGuide many times and are not yet disappointed. Affordable prices, excellent service, and transparent conditions. Sometimes, we use viator.com because we trust them as a Trip Advisor company.
Prices are better when you book a trip in advance. When booking a specific trip or activity, you are guaranteed that it will take place. During a high season, trips might be sold out or more expensive. Also, buying attractions for a specific day facilitates the route's accurate planning, and travel times save us stress and energy and control the budget.
If we plan to visit a larger city, we always check the offers on Go City. You can visit famous landmarks and popular city attractions while making huge savings with a Go City pass.
We also use GetYourGuide for city tours. We often buy Attraction Ticket and Guided Tours with them.
When we plan to go to a concert, show, theatre, or match, we use TicketNetwork to get the best price.
Finally, if your road trip includes National Parks, you should purchase an America the Beautiful Pass before your road trip. That allows access to over 2000 sites (national parks, state parks, national monuments) for one low price. The cost is only $80 for a year.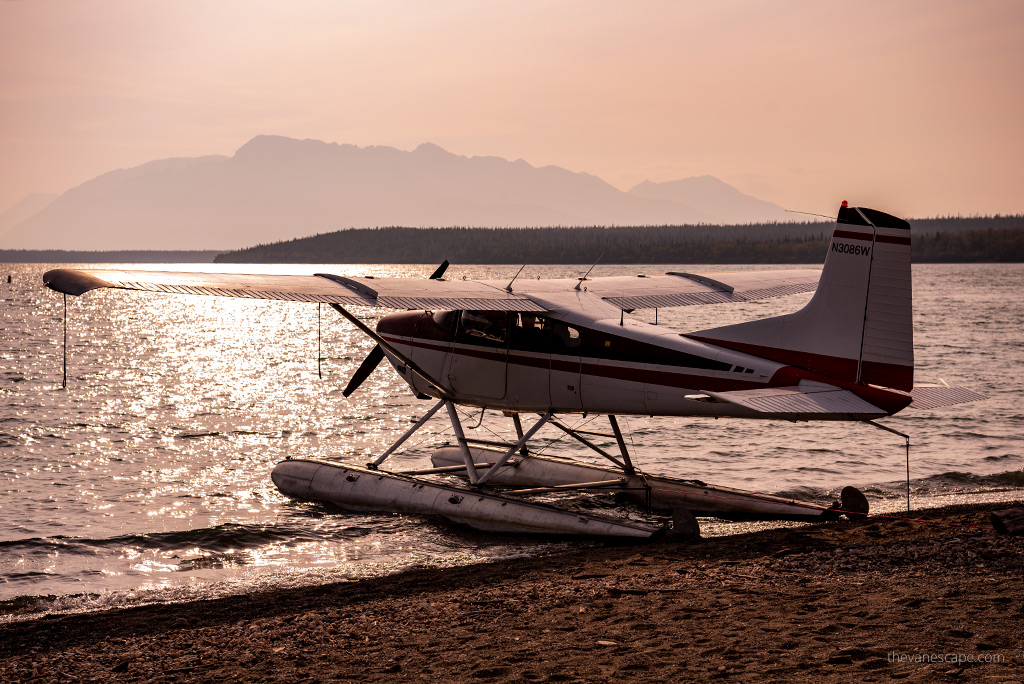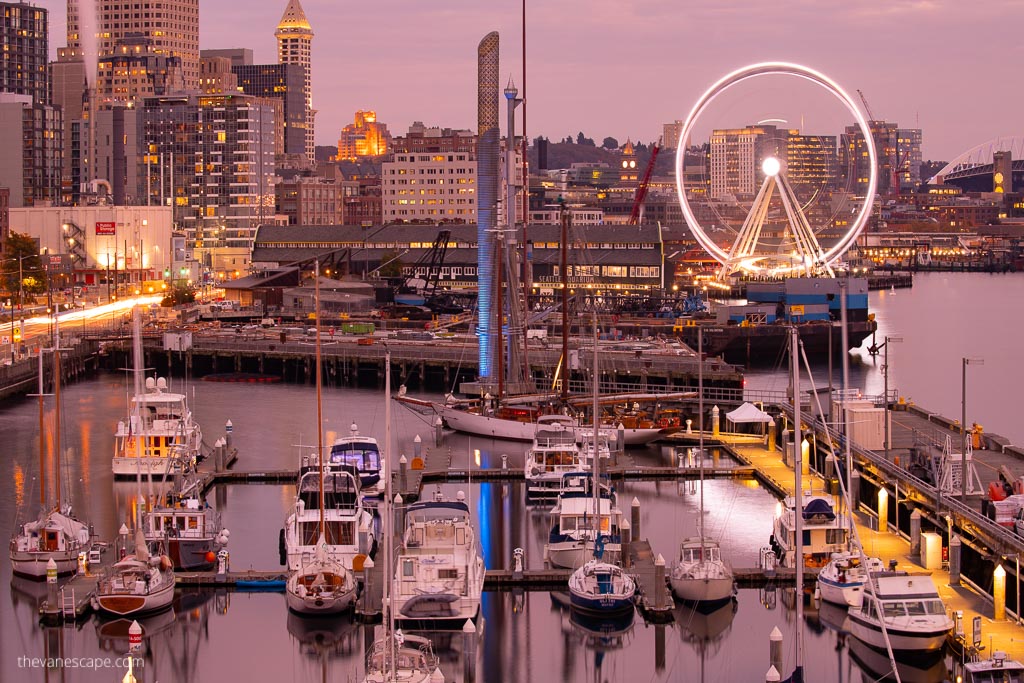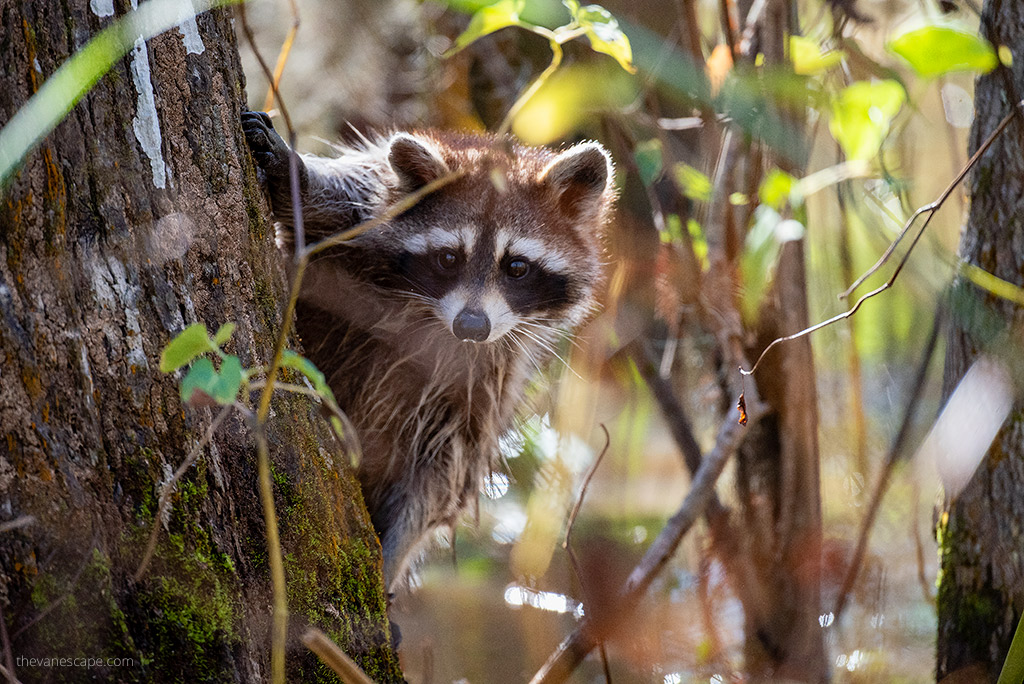 Unexpected Expenses during your Dream Road Trip
Changing a tire or oil in a car? A fine for wrong parking or speeding? An interesting concert that you did not know about before the road trip? Crack in the sole of the boots during hiking? Yes. All this can happen. As well as many other unexpected expenses. Therefore, always set up an emergency budget for your road trip. How much to book in the budget for a road trip for unforeseen expenses? It's a tricky question. In our opinion, at least 10-20%. 10% is the absolute minimum.
Our trip around America was supposed to last a year. But it was interrupted by COVID -19. And although we had the funds for the annual trip, the confusion with Covid-19, the world panic, the closing of the world, the close of the borders, and the suspension of flights forced us to return after eight months. And we barely had the funds to go home because of the pandemic turmoil. There were so many problems with returning home, and we had to spend extra money on it.
How Long Should You Drive Each Day on a Road Trip?
This is an essential question that you should answer honestly at the stage of planning your trip. How much can you comfortably drive? Are you the only driver? Will your fellow passengers drive too? How many hours can you go in a car? It would be best if you didn't overload yourself. It would be best if you remembered that safety comes first.
You should not drive for more than 6 – 8 hours a day. It would be best if you took breaks of at least 15 minutes every two hours. This means you can safely drive for around 500 miles. If you are traveling with family or small children, then this is even more important. And it would be best if you planned longer stops. We try not to drive more than 4 – 6 hours a day. We feel sorry for our spines. Our body needs to move. And we love sightseeing and the fresh air. We don't want to see places only via the car window.
You always have to remember that there may be some unexpected events on the road that will slow down your driving: traffic jams, road repairs, accidents, wild animals, and weather conditions (rain, fog, strong wind, snow).
Also, do not plan to drive after dark. Conditions are then more difficult. Worse lighting increases your fatigue. After dark, wild animals pass through the roads more often, resulting in a tragic accident if you do not notice them on time.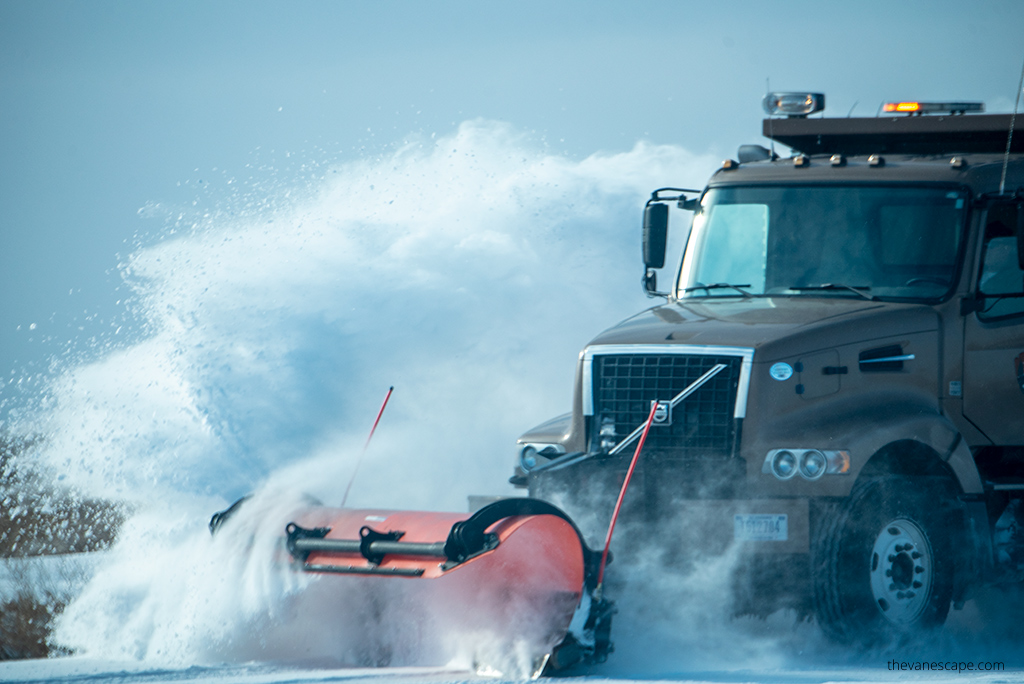 How to Plan a Road Trip During Covid-19 and after the Pandemic?
Fortunately, the world opens up after isolation. But the present times after the pandemic requires special attention from us in preparation for the road trip. The key is to ensure our safety and others. So, travel responsibly, safely, and sustainably during and after the pandemic. Even if you have had the vaccine, you must follow the safety rules. Therefore, when planning a road trip, use the following tips.
Before you go for a road trip
First of all, check Travel Restrictions before you go. Most places are no longer quarantined or tested. But laws vary depending on the country/state you are going to. Therefore, check the current regulations carefully on the government website.
Pack KN95 Face Masks. Be sure to stock up on face masks before your road trip. You will not get good-quality masks everywhere. Even if wearing masks is no longer mandatory, it is worth having a mask in case of crowds somewhere. Why come back from the road trip sick when you can avoid it easily and cheaply?
Pack a Hand Sanitizer (with at least 60% alcohol). Hygiene will prevent disease. Even if the pandemics are over, disinfecting hands will not hurt us. You never know when new viruses emerge.
Also, get Disposable Gloves. It is useful at small gas stations.
Also, check on your road trip route and where there are hospitals, healthcare providers, or health departments in the area.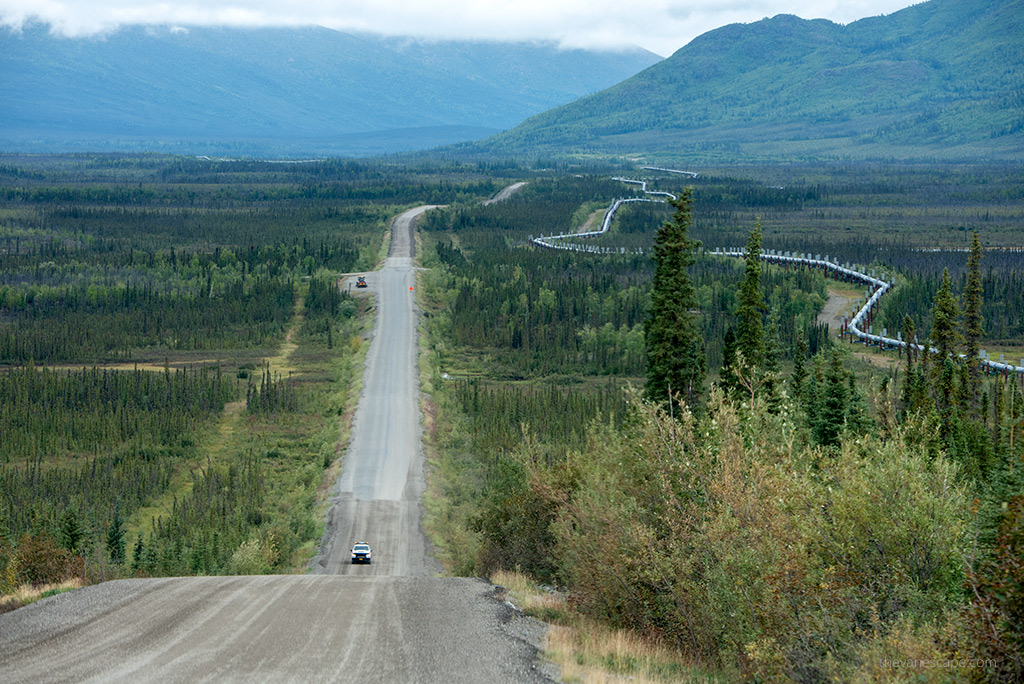 During a Road Trip
Follow the safety rules and regulations in each of the places you plan to visit.
Wear a mask over your nose and mouth when in public settings if it's mandatory.
Avoid crowds.
Take care of hygiene, wash your hands often and disinfect them after washing with Hand Sanitizer.
Avoid touching your eyes, nose, and mouth. Avoid contact with anyone who is sick.
Watch your health. Look for symptoms of Covid-19.
Plan Your Road Trip Route
If you have thought about the answers to all of the above questions, start connecting the dots. If you have analyzed the above points, you know the answers to most of the questions and write down your travel route. Plan your road trip route and plan your road trip budget. You can use paper and a pencil, and you can use more advanced tools which help you prepare your road trip route.
What is the Best Road Trip Planner?
Google Maps – for us, it is the best and most reliable travel planning tool. Besides, it is free. Most applications have to be paid for. In addition to the routes, you will find lodging. You can view current photos. All attractions in a given location are displayed.
Roadtrippers – you can also build your route in Roadtrippers. They also offer turn-by-turn navigation to lead the way.
Myscenicdrives – no limit on stops, free, and it shows you scenic drives and points of interest along the way.
RVTripWizard – is an RV Trip Planner. So, you can plan safe RV routes, find great campgrounds. Most important, you can check the free 7 days trial before you buy it.
Furkot – a free application that will help you plan the road, stops, and attractions.
AAA – offers travel information, including maps, guides, member discounts, auto repair recommendations, tow truck services, and more.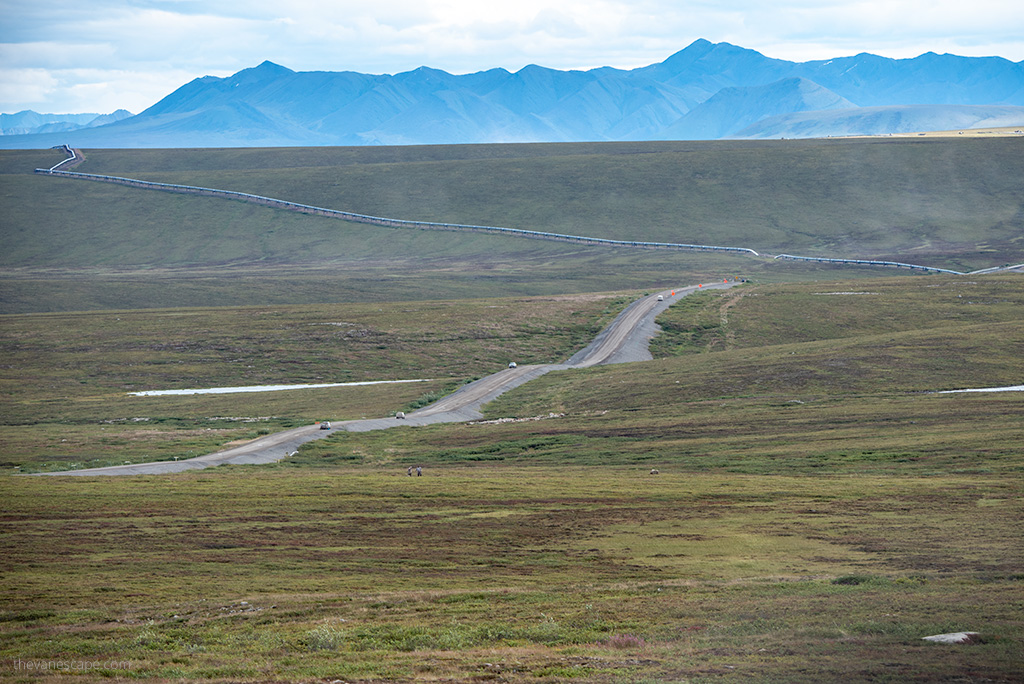 How to Plan a Road Trip on Google Maps?
Add All Your Stops on the Map
We use Google Maps to plan our road trips. These maps are the most accurate. They best indicate travel times. Google maps indicate closed routes or toll roads.
Moreover, you can use Google Maps to plan a road trip with multiple stops and estimate the total driving time. We always add 20-25% extra to the estimated time to account for traffic and frequent breaks for short stops and photos or coffee.
With Google Maps, you can quickly mark a location you want to visit. You can mark a visual reminder as "a star" for your stops! Look up the location's name or address and add it to your "saved" folder. And it appears as a star on your regular Google Map. Moreover, you can
categorize your spots as "favorites" or "want to go."
Ask Yourself Questions
When you add to a Google map all your road tripe routes and all your stops, ask yourself questions:
Will I manage to see everything I want to see?
Isn't it too much for the number of days I have?
Do I want to drive through places only, or do I want to enjoy the places I go?
PROTIP: Give yourself enough time to enjoy your road trip. It's not worth spending most of the time in a car. Feel it. Taste it. Explore it. Prioritize. Think about what you can give up if you run out of time.
Share your itinerary with someone you can trust for your own safety from your family or friends. Someone should know exactly where you are going. What is your road trip route. Where and when you should be in a certain place. Share also your lodging or activities reservations.
Download Offline Maps for your Road Trip
We always take paper maps for a road trip. We usually use Benchmark Maps and Atlases or Delorme Atlas & Gazetteer. Both are detailed and crucial during road trips when there is no coverage.
But it's worth also download offline maps from Google maps. How to download a Google Offline Map step by step?
Open the Google Maps app on your phone
Click the Manu
Find the "Offline Maps" icon on the menu
Click Custom Map
Zoom in or move around the map to the area you need
Click download.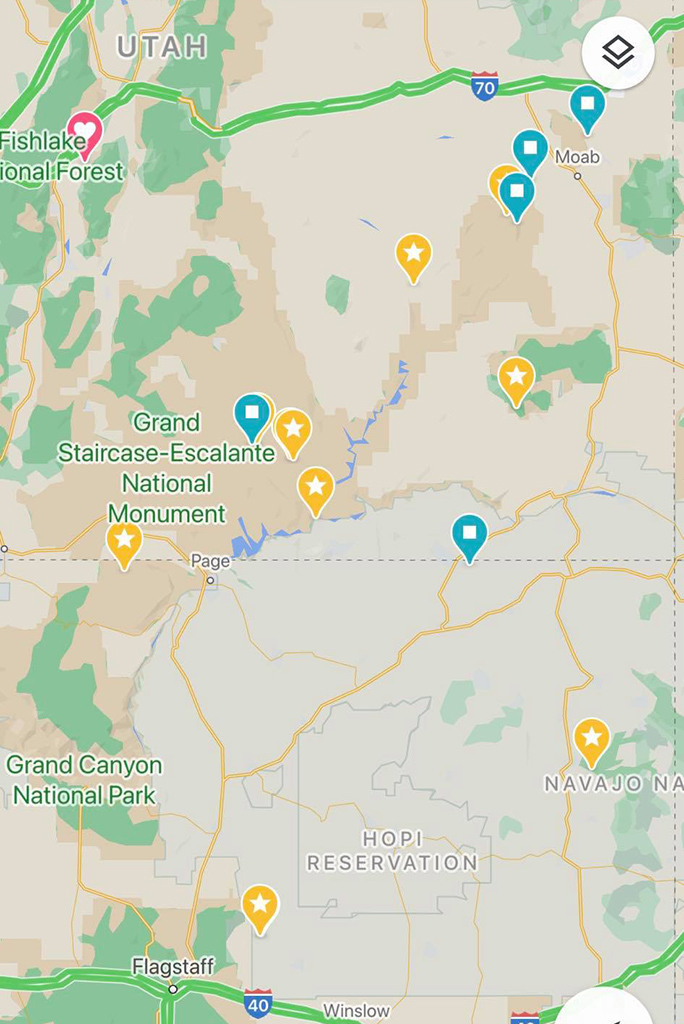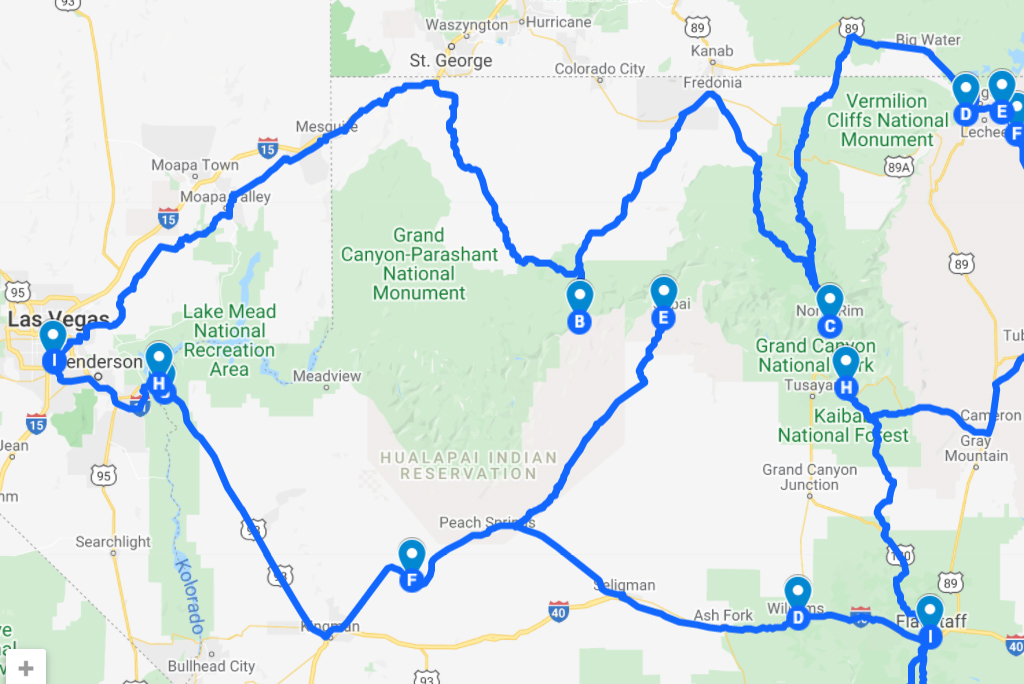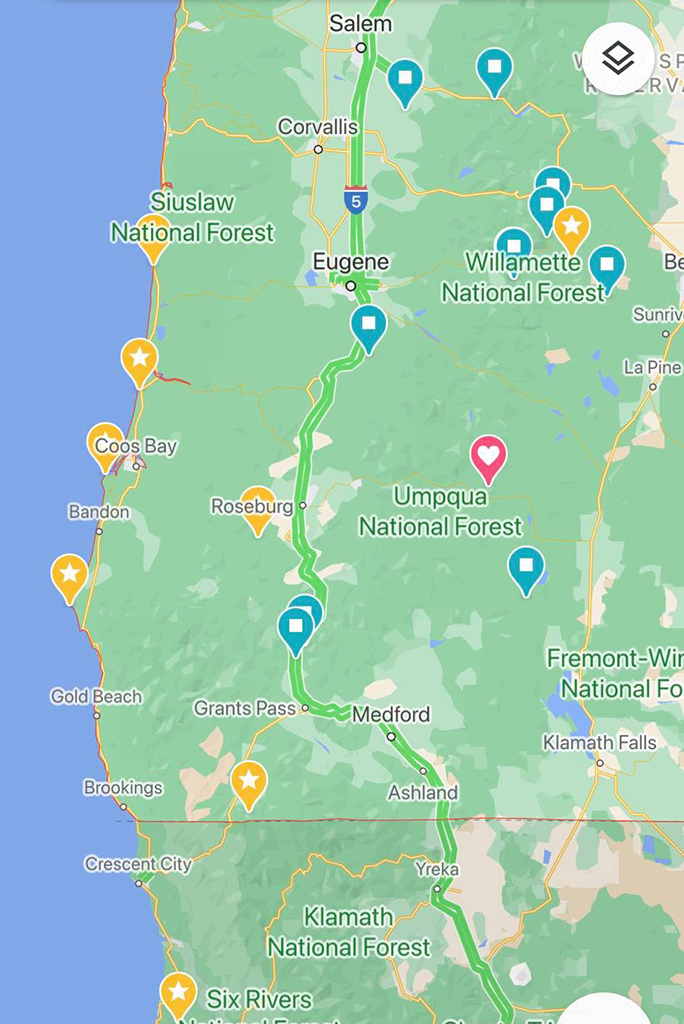 What to Pack for a Road Trip?
Effective Packing is crucial for a successful road trip. What to pack for a road trip? How to pack for a road trip? What are Road Trip Essentials? Check in our separate article.
Our Road Trip Packing List Essentials is divided into several parts: Documents, Safety Driving, Navigation Devices, Health & Hygiene, Drink & Snacks, and Entertainment. Furthermore, you can also download a Free PDF Road Trip Checklist.
If you are plan car camping, we have prepared a detailed Car Camping Checklist for a road trip.
If you plan many hiking activities during your road trip, you can check our detailed Day Hiking Packing List.
Don't pack too many clothes. You can always do your laundry for a few dollars at your hotel or campground. Better to pack other essentials for your road trip items.
We hope this article will help you plan a beautiful and safe road trip. We wish you good luck on the road! Finally, if you like our work, please share the post!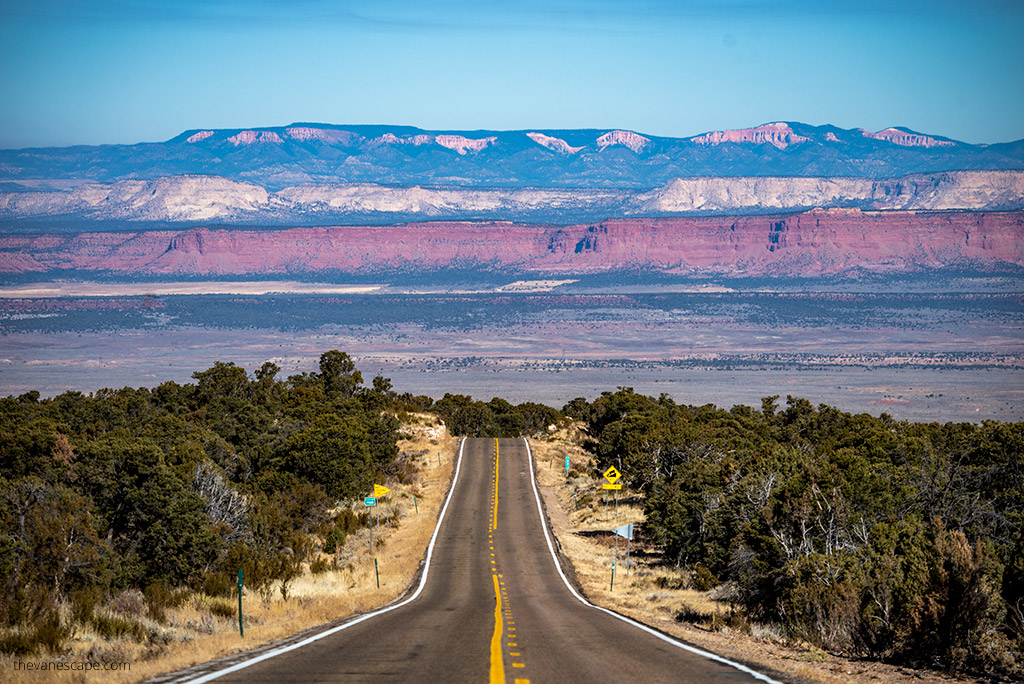 How to Plan a Road Trip – Related Articles
Are you dreaming of a road trip but have no idea where you want to go? We share ready-made inspirations with you. Check out the most popular few of our ready-made road trip itineraries:
If you need to take a short weekend getaway road trip, check also: