Car Camping Checklist with Printable PDF
Our Car Camping Checklist helps you plan your dream road trip. We love road trips and camping. Car camping gives us a great sense of freedom. We love to hear the sounds of the night or the birds singing in the morning. We like to sit in front of the tent, observe the surrounding nature, and drink freshly brewed coffee. Our proven checklist, with Car Camping Essentials, helps you have an amazing and safe adventure. We also give you a Printable Car Camping Checklist PDF. We share some of our favorite things to take along for car camping and hands-on tips for car camping.
This article may contain affiliate / compensated links. For full information, please see our disclaimer here.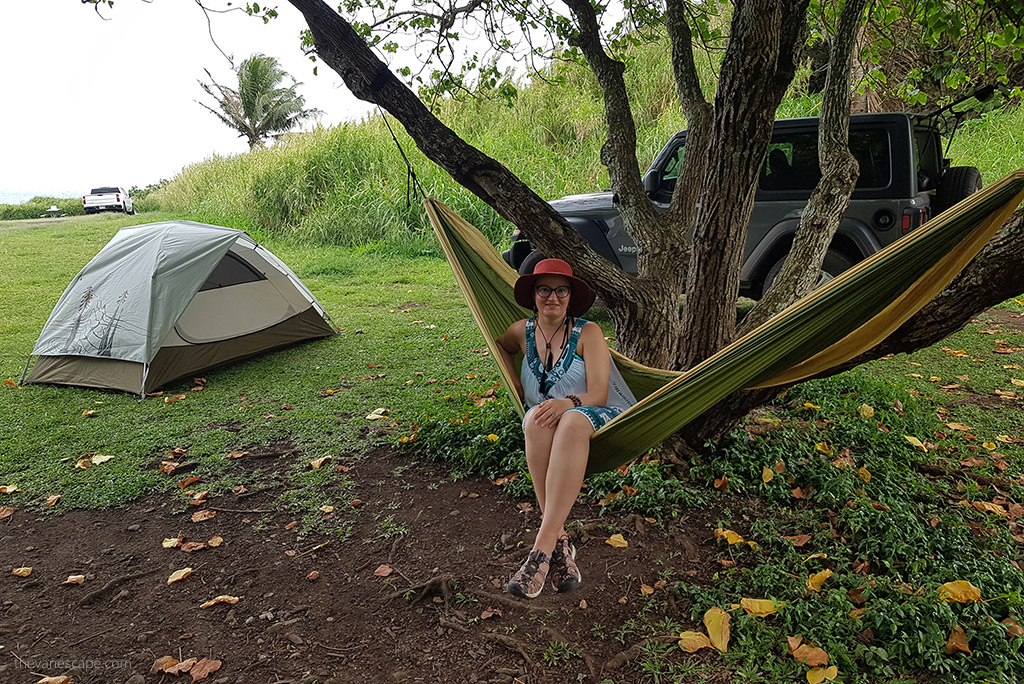 How To Use This Car Camping Checklist?
This is the second part of the Road Trip Planning Guide, which helps you to enjoy great adventures safely. The Covid-19 Pandemic has increased the popularity of traveling by car and sleeping in a tent or car. Traveling by car and closer contact with nature became more popular.
By Car Camping, we mean you pack your car with camping gear, drive to a campsite, park, and unload your campsite close to your car. Car Camping offers a little bit of luxury of sleeping in comfort compared to backpacking camping, where every item and a single ounce are counted. Keep this Car Camping Checklist with your camping gear to be ready for the next adventure!
In our previous post: Road Trip Packing List Essentials, we shared the checklist of what we always take for each of our road trips, no matter where we spend the night in a hotel, RV, or campground. So, check our first part of Road Trip Guide, please, especially:
Because they are obligatory items to take on Car Camping, we don't repeat them below.
In this post, we focus on the Car Camping Checklist. We focus on the Campsite to make your stay comfy and cozy. This is our proven list of Car Camping Gear that we take on road trips when we decide to sleep in a tent. Don't forget to download our free PDF Car Camping Checklist.
Car Camping Checklist – Road Trip Inspirations
We made many road trips, and many times we stayed in a tent, car, or RV to reduce the cost of travel. But also because we love being closer to nature and sleeping in a tent or a car gives you this closeness to nature. If you are looking for inspiration for a car road trip during which you will need this Car Camping Checklist, check out our articles: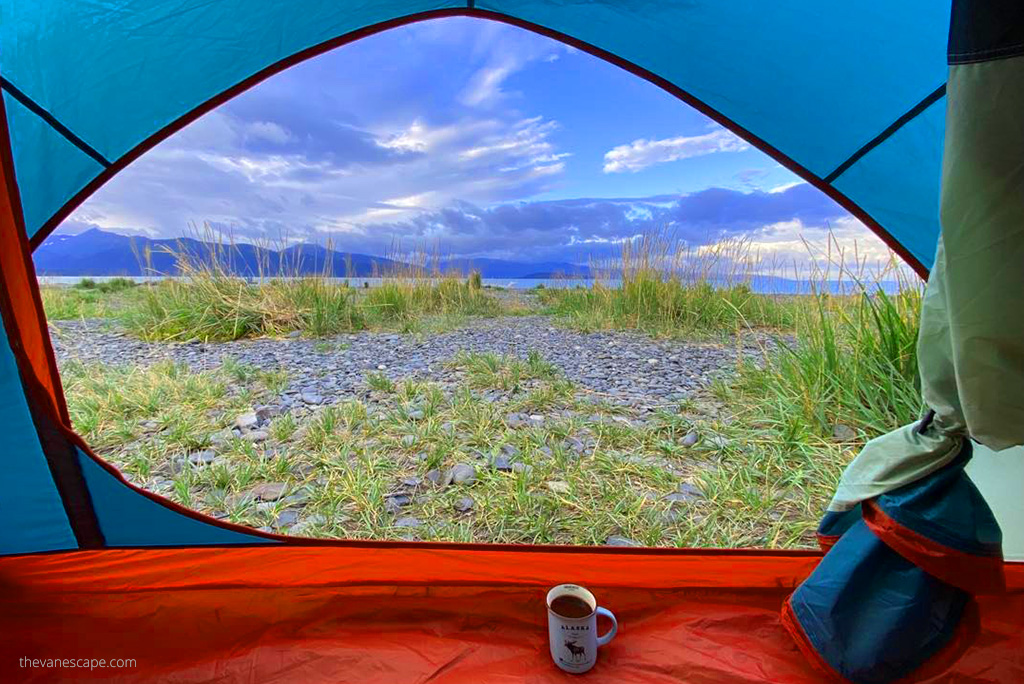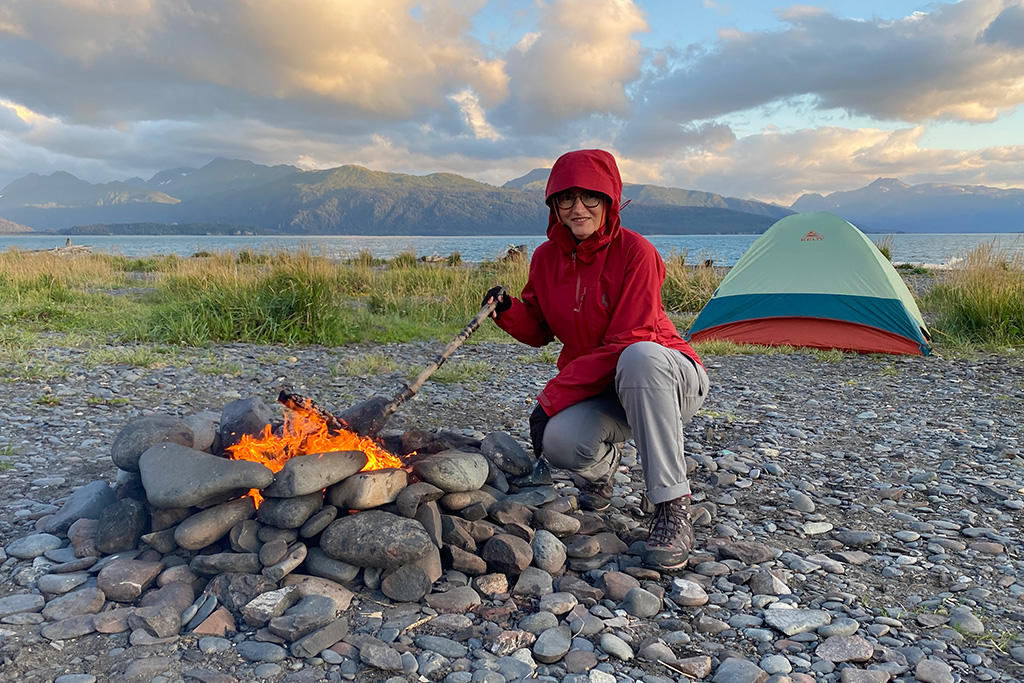 Car Camping Checklist – Shelter
Camping Tent
Choosing a camping tent depends on your needs. How many people are you going camping with? What time of the year? How many nights are you going to spend in the tent? How often are you going to change the campsite? Is the place where you camp windy, is the ground soft or rocky?

We use a small, quick setup Rei tent suitable for 3 seasons. During car camping, we sleep in a tent, keep things in the car. We also have a Coleman tent, which is also great for car camping, is durable, and affordable. For our next road trip, we consider buying a roof-top tent. However, it can be problematic to go to the toilet at night or stay overnight in strong winds.
However, car camping might be a little bit luxurious, and you can bring a big tent with additional space for your camping gear and extra room, like this luxury camping tent perfect for family or groups of 6 friends. It is important, especially if you will spend a long time in one campsite or travel with kids.
Tent Extras on Car Camping Checklist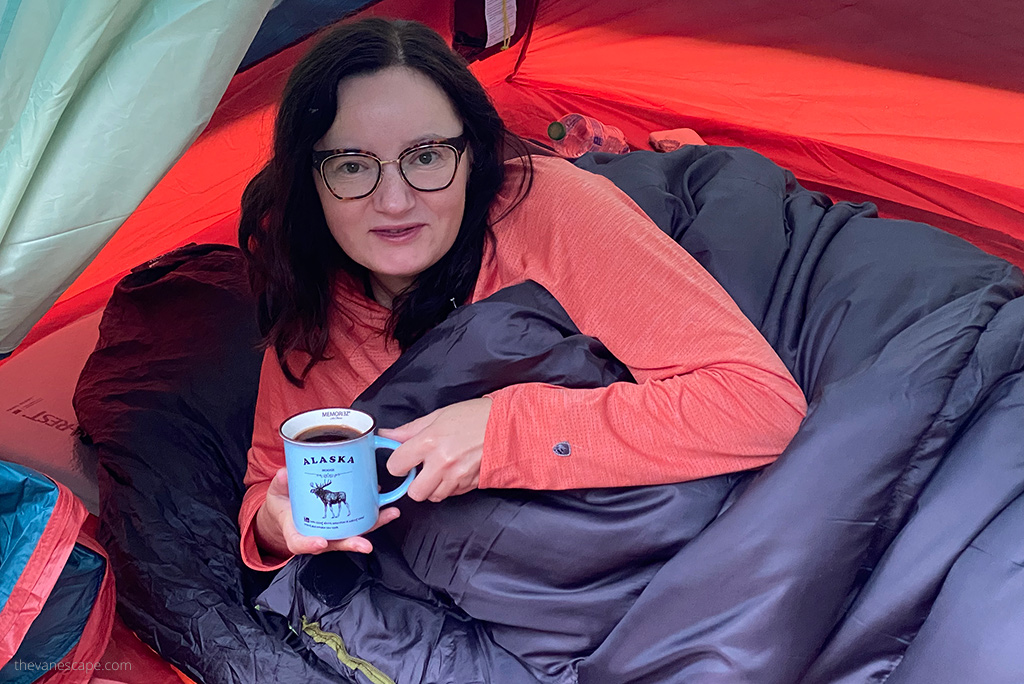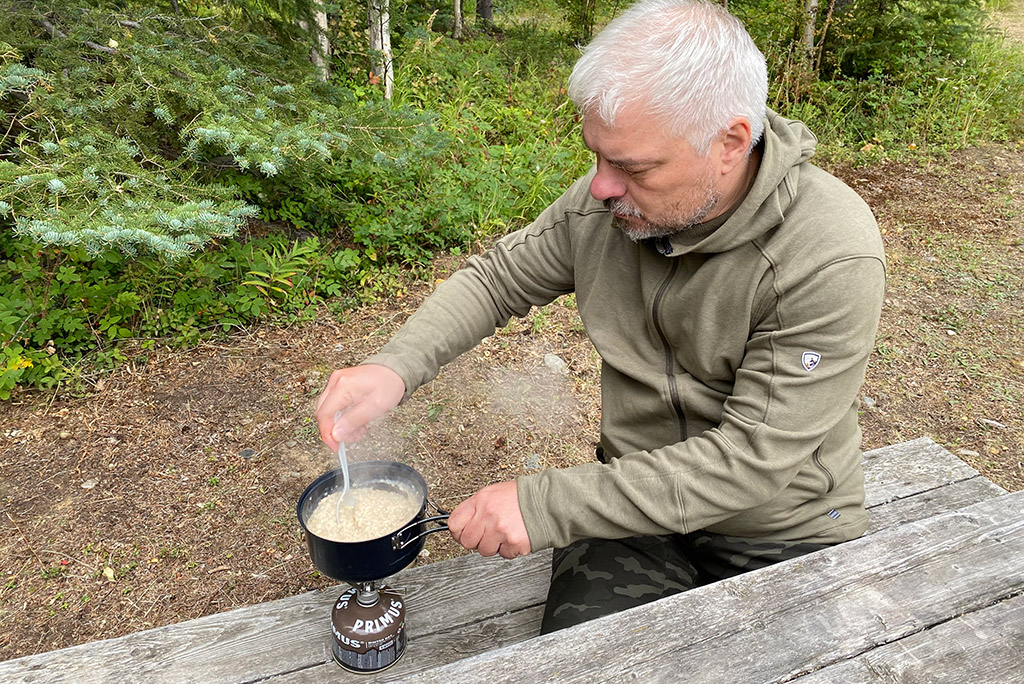 Lantern
We like to have our campsite well lit. That is why we take the Waterproof Lanterns. If we are going somewhere longer, we often put up more additional lights, like Portable LED Tent Lights.
Table with Chairs
We always pack a small table with chairs. Tables are not always available on campsites. We often spend the night outside campsites, like in BLM areas. That is why the table and chairs are a must on our Car Camping Gear List. We like to eat a meal comfortably, drink a glass of wine, admire the sunrise or sunset.
Hammock
On our Car Camping Packing List, Hammock is a must. We love relaxing in the hammock. Car Camping is perfect if you have trees on your campsite and we can hang a hammock in which we rest in the fresh air. We use light and a durable Hammock for Two. It is great because it takes up little space, and we often pack it with us also for hiking. Here you can read How to Choose the Best Backpacking Hammock?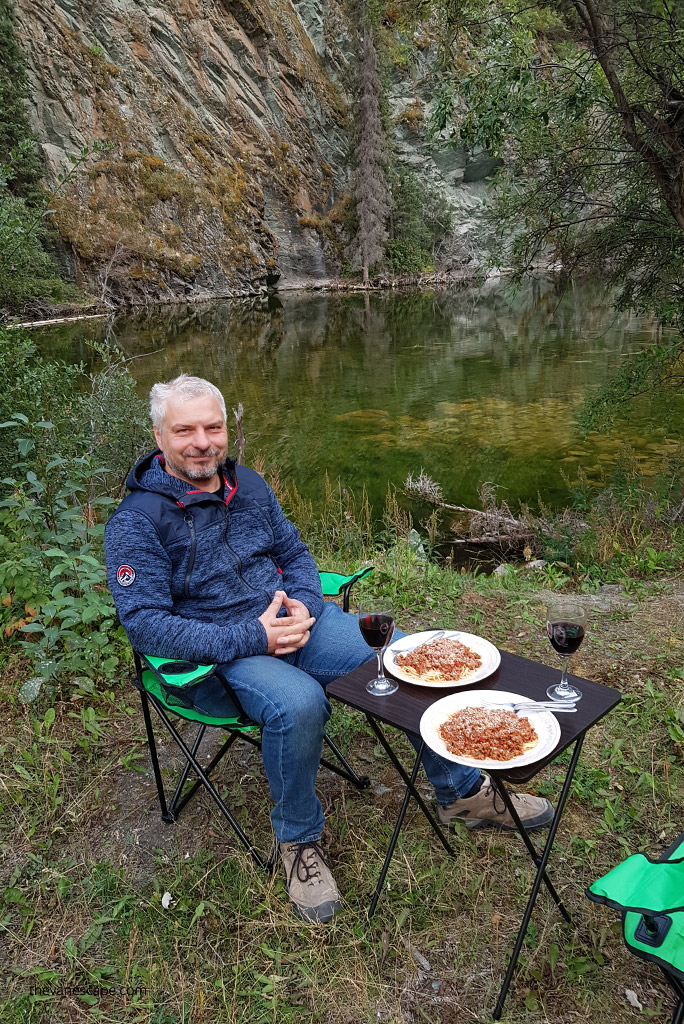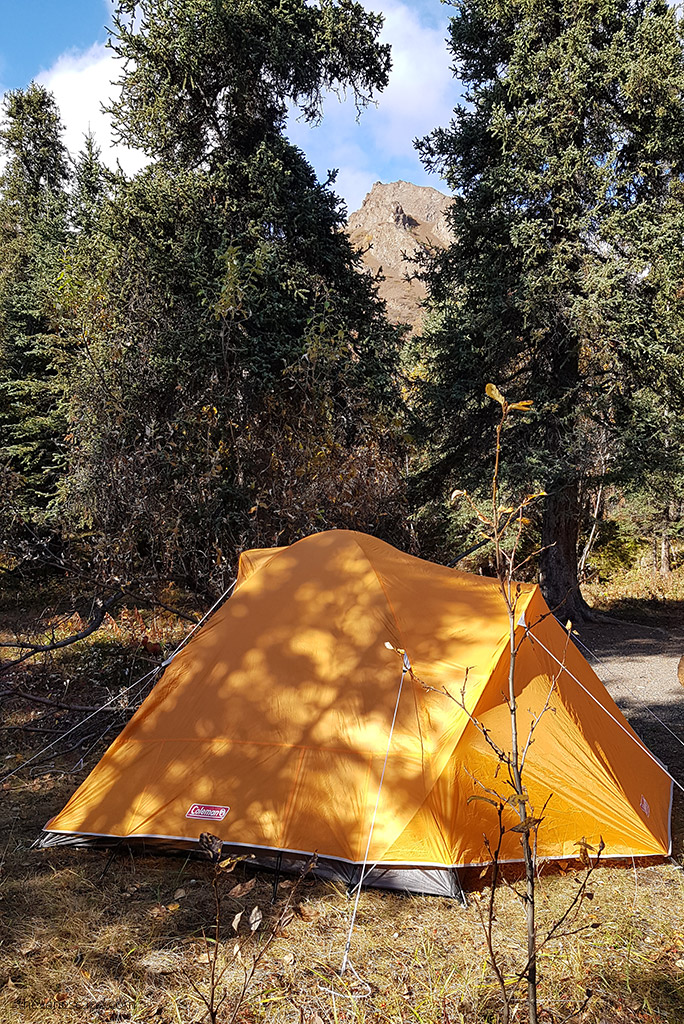 Car Camping Checklist – Sleeping
Mattress or Sleeping Pad
The choice of mattresses is huge, depending on your needs, budget, weather conditions in which you will be staying. You can pack a larger mattress in the car and enjoy better sleeping comfort. Like on this inexpensive light Double Sleeping Pad. If you travel during the summer months, it will be great.
The most important thing is great insulation because we often go on road trips in the off-season, and it is much colder. That's why we use on colder months these Therm-a-Rest BaseCamp Sleeping Pad. This pad has an R-value of 6.0, making it best for adventures in extremely cold conditions; it provides high insulation levels from the ground. Furthermore, it is a Self-inflating Pad. We choose it because we also love backpacking. And it's a perfect solution if you plan camping in Denali National Park, or anywhere where can be colder.
Don't forget Mattress Hand Pump.
Car Camping Checklist – Sleeping Bag
Again for car camping and for backpacking, we use the same sleeping bag. Because we love hiking in the mountains and wilderness, we prefer a Warm Sleeping Bag. The weather can change rapidly, so a warm sleeping bag is essential. We have had situations where snow was falling already in August. Or the temperature dropped lover 32°F (0°C) degrees. We use Marmot's warm and extremely durable 650-fill-power down bags and REI Co-op Down Time 0.
Of course, you can buy a cheaper sleeping bag if you do not intend to spend time in cold conditions. You can find a great selection of outstanding quality and affordable sleeping bags at Rei.com.
Camping Pillows
We use a Camping Pillow, which has an affordable price and great quality. They are comfy enough for us. Furthermore, this compressible pillow is ideal for comfort camping, road trips, and air travel.
Camping Blanket
For some of our road trips, we also pack a Warm Camping Blanket that can spread out on the ground and insulate from moisture or serve as an additional cover around the fire. It is not only on our Car Camping Checklist. We use it at our home and in the garden, as well.
Headlamp or Flashlight
We always have a Headlamp or Flashlight in a tent, when we sleep.
First-Aid Kit
We also have a First Aid Kit at hand in the tent. We always take it to the tent overnight, just in case. So, don't forget it too. You can find more about Safety in the first part of our Road Trip Planning Guide. We always take the first-aid-kit on every hike, even for an easy hiking trail. It's a must. What more do we pack for a hike? You can check on our Day Hiking Packing List.
Optional on our Car Camping Checklist
Bug Spray
Depending on which region you are going to and at what time of the year, a Bug Spray can be handy on the campsite. Flies and mosquitoes can be tiring. So, it's worth packing Bug Spray for the trip.
Bear Spray
If you are going to a region where bears can occur, it is worth taking the Bear Spray with you. Consider carrying "pepper spray," a bear deterrent made from red-hot peppers' juice. In our article Alaska Packing List, you can find a part about Bear Protection and what more you should pack for a road trip if you visit areas where bears live.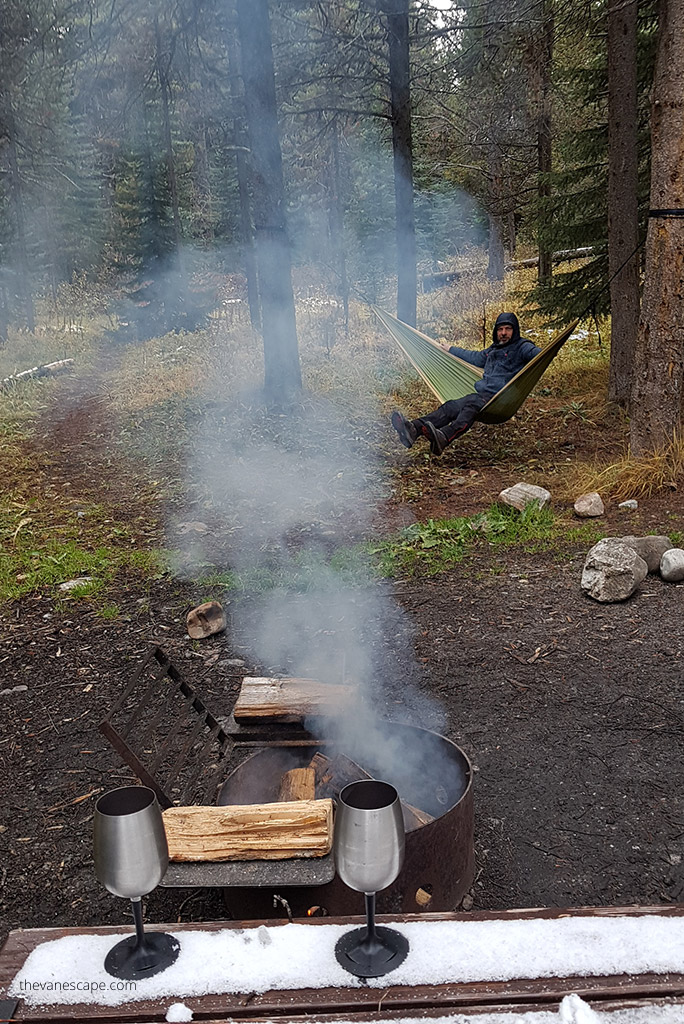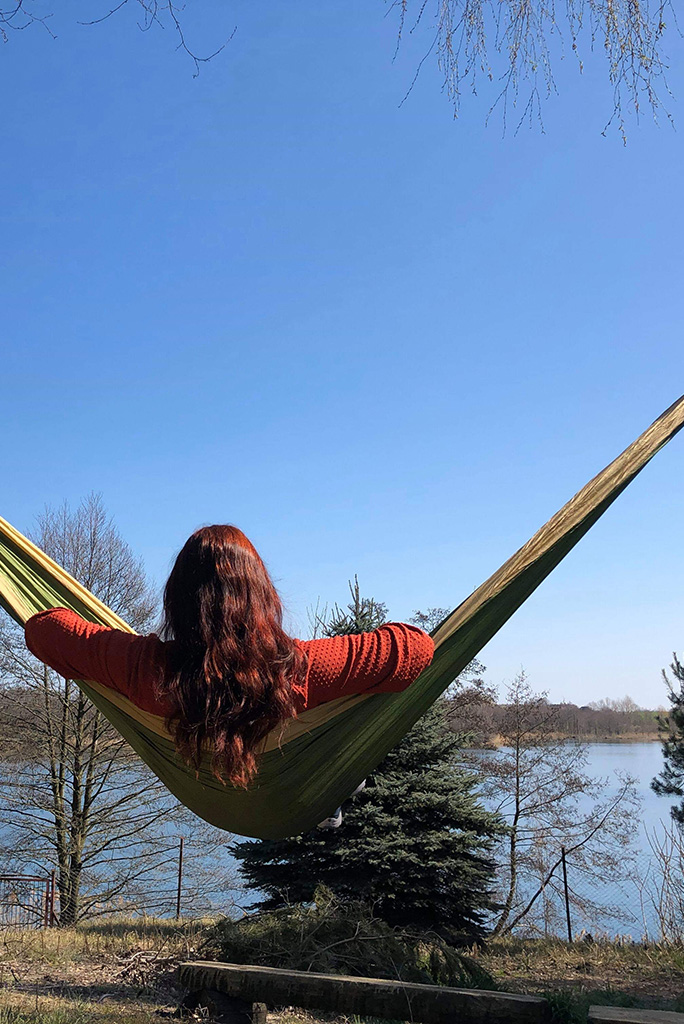 Car Camping Checklist – Kitchen
Car camping has the advantage over backpacking in that you can pack more food, have more kitchen supplies, and have a lot of fun cooking. You can easily pack fresh produce as well, not just powdered soups. Of course, it all depends on your culinary and dietary needs. So this part is about the necessary equipment for a camping kitchen.
Camping Stove
A Two-burner Propane Stove is perfect for cooking. This model will be great for any camping because it has additional wind protection. It makes cooking at the campsite a lot of fun. It offers excellent quality at a reasonable price. Boils water reasonably fast and is durable. It's incredible, especially for car camping.
Car Camping Checklist – Fuel
Don't forget to pack Fuel as well. Sometimes there are problems with buying fuel. How much take depends, of course, on your needs, how often you cook, for how many people, how long your trip is. But pack a minimum of 16.4 oz (465 g) cylinder.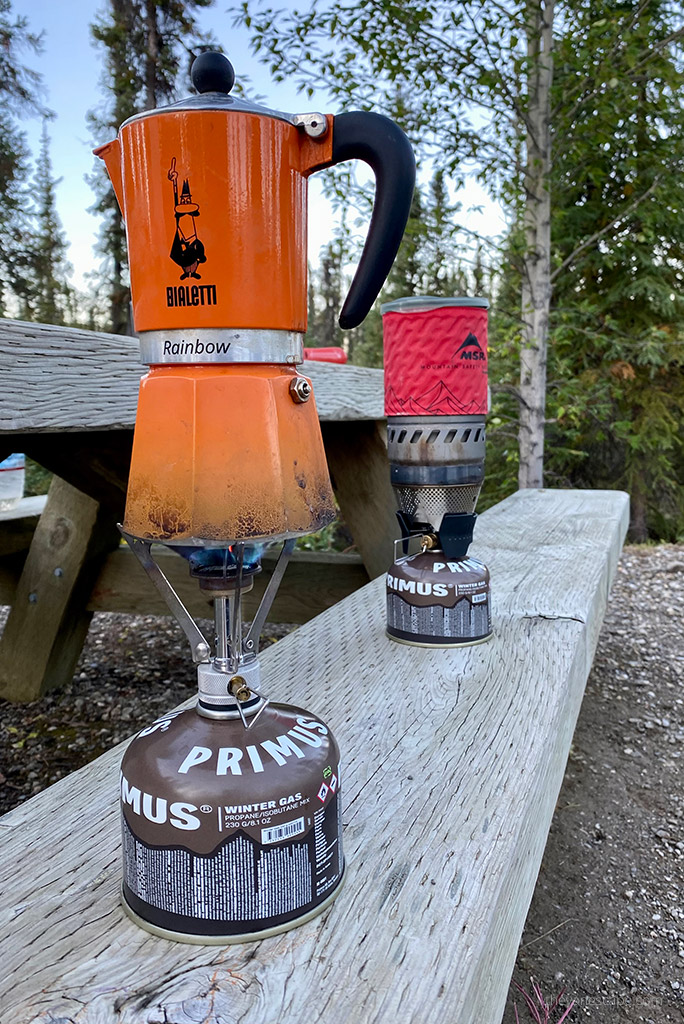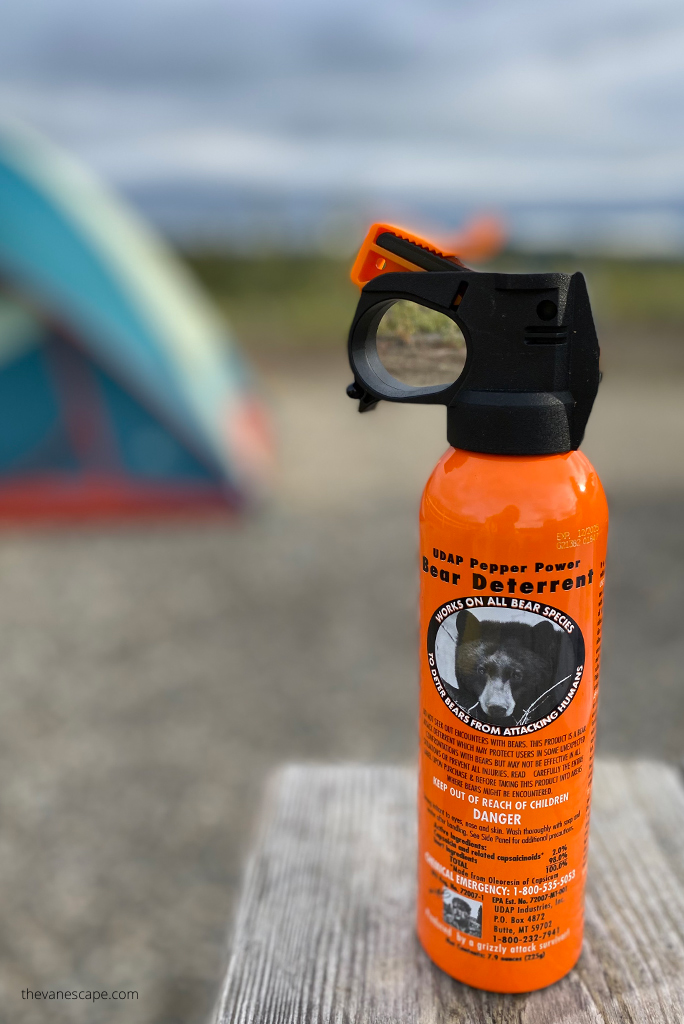 Kitchen Pot Set
Lightweight Camping Cookware Pot Set is a perfect idea for camping lovers. We like this 4-piece set because it is small, light, and very durable. Moreover, it is easy to clean. Lid-pan and pots nestle together. The soft bag prevents from being scratched. Kit includes 34 fl. oz. (1L) and 26 fl. oz. (0.77L) pots, plus lids that double as a 12 fl. oz. Saucepan and 17 fl. oz. Frypan. It's great for 2 people.
Cooking Utensil Set
We love this Camp Kitchen Cooking Utensil Set because it is intended for enthusiasts of camping cuisine, for people who like to eat healthy at the campsite and happy to prepare outdoor meals. It is packed in a great quality backpack available in several colors. The equipment consists of 17 parts, including knives, scissors, cutting board, opener, and BBQ set. So everything you need to cook when camping.
Car Camping Checklist – Camping Dishes & Cutlery
Camping Dishes and Cutlery deepens on your group size. For 4 people, we can recommend this beautiful, and durable Coleman 24-Piece Enamel Dinnerware Set includes 4 dinner plates, 4 coffee mugs, and 4 bowls. The silverware kit includes 4 plastic-handled forks, spoons, and knives in a roll-up pouch. Furthermore, it is dishwasher safe.
For 2, we use this Unique Complete Messware Kit Polished Stainless Steel. It's durable and perfect for adventures.
Pocket Knife
One of the best camping items is a Pocket Knife. You can spend around $100-200 for great quality. It will serve for years in the most difficult conditions. One of our favorites is Benchmade. It offers all-around functionality, is durable and perfect. It has a coated, premium CPM-S30V steel blade and is American made.
Can Opener & Bottle Opener
We prefer and use this Multi-tool. But be sure to pack something to open a can or bottle.
Kettle
The classic Stainless Steel Kettle is perfect for car camping. It is inexpensive but handy. The model we like has folding handles. So, it's easy to pack. It is very light and small. It can make tea or coffee or boil water for camping meals.
Car Camping Checklist – Coffee Maker
Car Camping without the smell and taste of fresh coffee does not exist for us. We sincerely recommend Bialetti Express Maker. It has been serving us for several years and travels the world with us. Furthermore, it is well made, sturdy, extremely durable, and easy to clean. The aroma of coffee will wake up any camping sleepyhead. Also, excellent quality and a slightly lower price have GROSCHE Milano Stovetop Espresso Maker.
Camping Coffee Mug
Stainless Steel Enamel Mug is perfect for camping. They are great for anyone who needs a fun camp mug, travel mug, or just something fun to set on a desk. They have great graphics, so coffee drinking in the morning in the outdoor tastes the best. There are various inspirational inscriptions to choose from.
Wine Glasses
These Stainless Steel Wine Glasses have been with us for several years. With a unique stem design that unscrews to allow the base to be compactly snapped into the bowl for storage, this wine glass is perfect for efficient packing and storing. So it's possible to unwind with a nice glass of wine during your camping adventures with the Stainless Wine Glass. You can also choose Stainless Steel Wine Glasses with Lid.
Water Filter & Water Container
LifeStraw Personal Water Filter for Hiking, Camping, Travel, and Emergency Preparedness is a must-have for camping lovers. Each Life Straw personal water filter will provide 1 000 gallons (4 000 liters) of safe drinking water without using chemicals. It removes 99,9% of bacteria, including e-Coli, salmonella, and protozoa, and more. Portable Water Container is a must for a long road trip. You never know when you need it. So, always pack more water.
Collapsible Sink
FlexWare Collapsible Sink for Washing Dishes and Person During Camping, Hiking, and Home is also on our car camping checklist. It can be used for showers, storage, a carrying basket, or washing dishes at the campsite. Furthermore, dual carrying handles make it easy to move.
Marshmallow Sticks
Campfire Roasting Sticks for Marshmallow and Hot Dog are perfect for car camping. It will bring joy to both adults and children. Furthermore, it will ensure safe fun by the campfire. Marshmallows Symphony smores maker is extendable like a radio antenna up to 34 inches, keeping your children at a safe distance from any fire pits.
Fire Starter
Don't forget Fire starters which are the best option for campfires, сharcoal grill starter, BBQ, smokers, coal stoves, fireplace. Ideal for camping.
Cooler & Ice
Coleman Cooler is a perfect item for car camping, especially for summer months road trips. It's very well made and has been great keeping food/drinks cold for a few days with the constant opening. Furthermore, insulated lid and extra wall insulation keep ice up to 5 days in temperatures as high as 90°F. Moreover, it has a high capacity: holds up to 100 cans. Finally, it's easy to clean. So, it's a perfect cooler for camping.
Dish Towels & Biodegradable Paper Towels
On our Car Camping Checklist are always kitchen towels. But we pack biodegradable paper too. It often happens that we have to save water, so then we use paper towels.
Biodegradable Trash Bags & Ziplock Bags
We follow the Leave No Trace principle. We always pack all garbage carefully and leave the campsite tidy. So, Trash Bags & Ziplock Bags are a must on our car camping checklist.
Biodegradable Dish Soap
We always use biodegradable dish soap to protect nature. We always buy biodegradable cleaning products and biodegradable cosmetics before the trip because they are often difficult to get in small towns.
Fishing Rod
If you like fishing, pack a fishing rod and all necessary accessories and permits, if required, at the site.
Car Camping Checklist – Other Kitchen Accessories
Camping Grill
Cutting Board
Tablecloth for picnic table
Aluminum foil
Jug for drinking water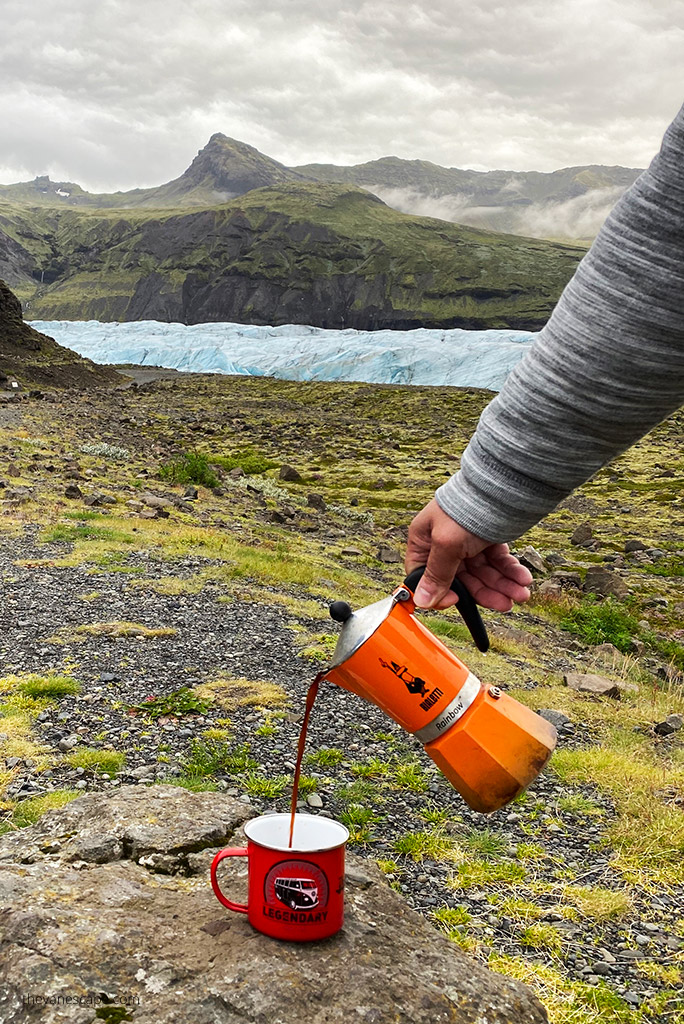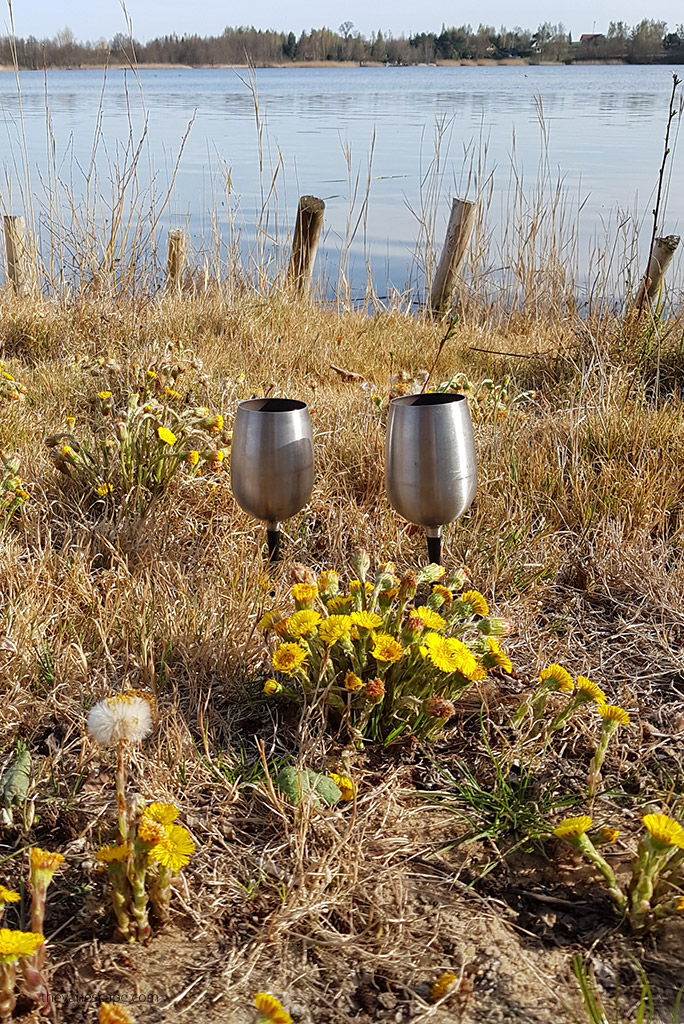 Car Camping Checklist – Food
What we eat during the road trip depends on where we are going, for how long. We also like to eat in local bars to try some specialties of the region we are visiting. We like the camping kitchen and try to prepare fresh meals. Simple meals in the fresh air give us a lot of joy. We buy fresh vegetables, fruit, eggs. We always pack oil and olive and the basic spices we use: salt, pepper, basil, garlic, smoked paprika.
But on Car Camping Checklist are also ready meals, quick to prepare. When we care about time, we use ready-made meals which need only hot water. We always pack snacks such as protein bars, beef jerky, instant soups, or ready-made camping meals. We love Mountain House Camping Food such as Rice & Chicken or Beef with Noodles. If we plan hiking, we always pack instant camping food.
In the following sections of our guide, we will provide some of our proven camping recipes for healthy, tasty, and quick meals.
Don't forget to download our free PDF Car Camping Checklist. Clik below.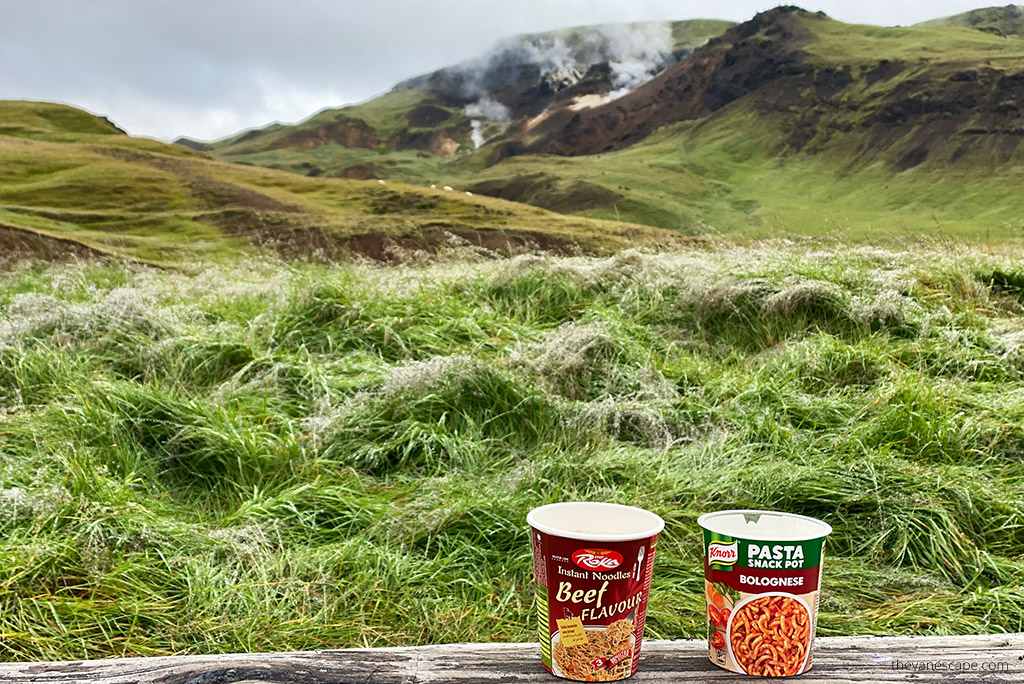 Car Camping Checklist – Hygiene & Toiletries
In the first part of the Road Trip Planning Guide, we list exactly what toiletries we pack for the trip. In the present day of the Covid-19 Pandemic, be sure to pack face masks with filters, disposable gloves, and hand sanitizer. Buy them before you travel because you may often have trouble buying them later.
We always choose biodegradable cosmetics. Please see this section for all of our recommendations.
If you plan to camp in the wilderness, where there is no toilet, don't forget Camping Shovel. According to the Leave No Trace rule, Camping Shovel is a must for any road trip when the toilet is far away. Pack also Biodegradable Toilet Paper.
Car Camping Checklist – Clothing
What clothes to pack for your car camping again depends on which region you are going to, at what time of the year, for how long.
We can recommend a few of our rules that we always follow when packing. Layers are the basis. Even when we go to the deserts or Hawaii, we pack a few warm things and thermal underwear with long sleeves. We are always ready for the possibility of a sudden break in the weather. Our clothes are comfortable and resistant to damage. If you are going hiking during your road trip, check out our Day Hiking Packing List.
The minimum we always pack (regardless of the season) is:
Hiking Shoes or boots
Camping shoes
Rain gear
Fleece jacket
Underwear
Long thermal underwear top & bottom
Socks
Swimming suit
Pants & Shorts
T-shirts
Warm Hat and Gloves
Summer Hat
Sunglasses