Road Trip Packing List Essentials
We love the freedom of the open road, and we travel all over the world. Our longest road trip lasted 8 months. We drove from Alaska to Florida, over 26,000 miles. We camped and hiked in the most beautiful places in the USA and Canada. Now we share our road trip experience. What to pack for a road trip? How to pack for a road trip? What are Road Trip Essentials? Finally, how to safely take a road trip during Coronavirus? Whether you plan a week-long or a cross-country road trip, our tips help prepare you for an adventure. So, check our Road Trip Packing List Essentials. Furthermore, you can also download a Free PDF Road Trip Checklist.
This article may contain affiliate / compensated links. For full information, please see our disclaimer here.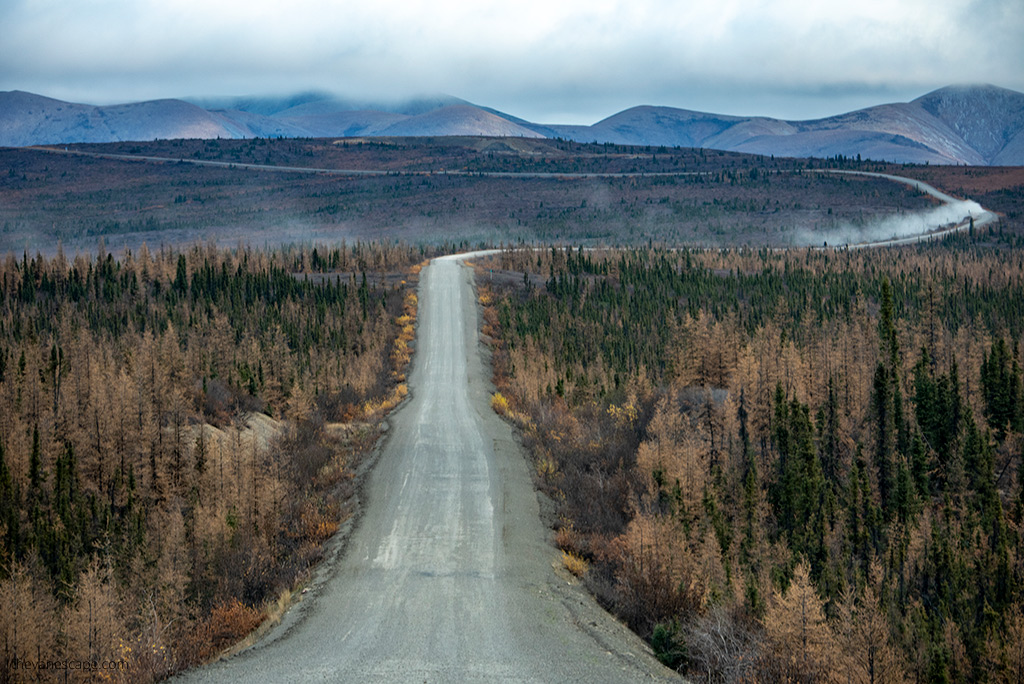 Our Road Trip Experience
Why Trust Us? Packing for a road trip might be challenging. But we are experienced and share road trip essentials. We've been on a fair amount of road trips. From a camper van in Europe, as traveling through Norway, Scotland, or Iceland. And by regular car with a tent in Argentina, Chile, Mexico, and more. Our longest road trip was from Alaska to Florida. We also traveled at different times of the year. Furthermore, we faced the heat of a desert and penetrating cold. We love the freedom of traveling by car.
When COVID-19 interrupted our RV journey from Alaska to Florida after 8-months of traveling, we had to go back to Europe. But we were still traveling in Europe. We make road trips with all safety rules. You can check how to plan a road trip in our separate article. After the Pandemic, we hit the road again. We made Alaska Dalton Highway Road Trip, which was a great, but challenging adventure. And we are planning another road trip because we love life on the road.
Plan a Road Trip and Looking for some inspiration?
If you plan a road trip, you can check some of our ready-to-go itineraries: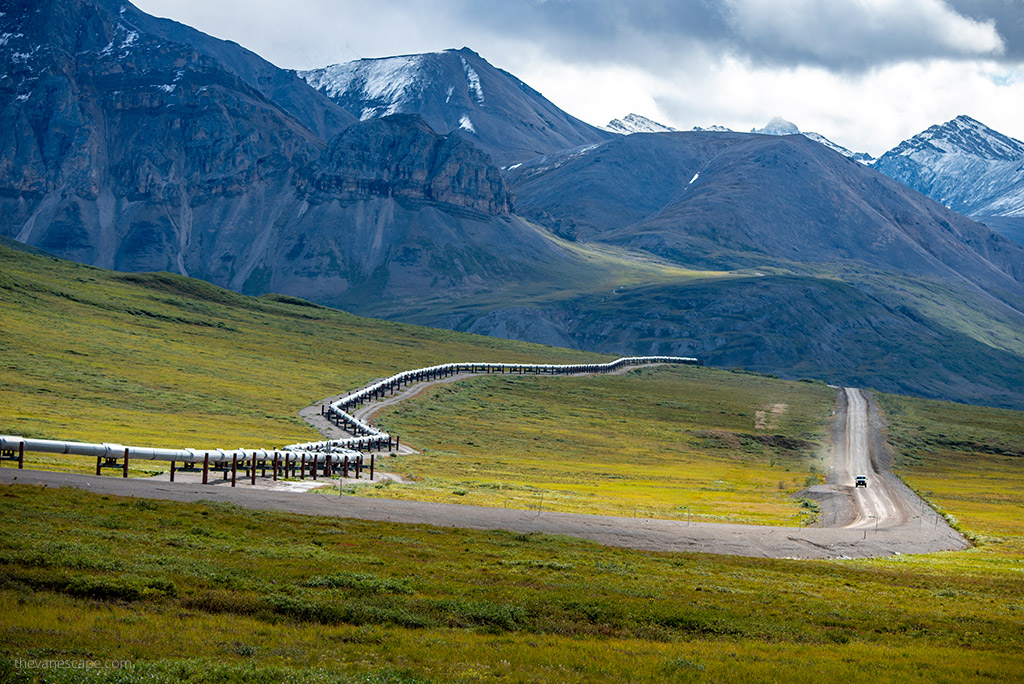 How To Use Road Trip Packing List?
So, in this Ultimate Road Trip Packing List, we share everything we've learned from the last few years of taking road trips worldwide. Only Road Trip Essentials and checked road trip gear, which we always pack into the car. Our must-haves. This Road Trip Packing List essential will help you prepare for a safe, comfortable, and fun road trip adventure. If you are correctly equipped, you can hit the road every time of the year. It doesn't matter if you stay overnight in a hotel, tent, RV, or car. We always pack these things in the car for each road trip.
If you are interested in camping in a tent, check the second part of our Road Trip Planning Guide, the Car Camping Checklist, where we focus on the campsite.
Our Road Trip Packing List Essentials is divided into several parts: Documents, Safety Driving, Navigation Devices, Health & Hygiene, Drinks & Snacks, and Entertainment.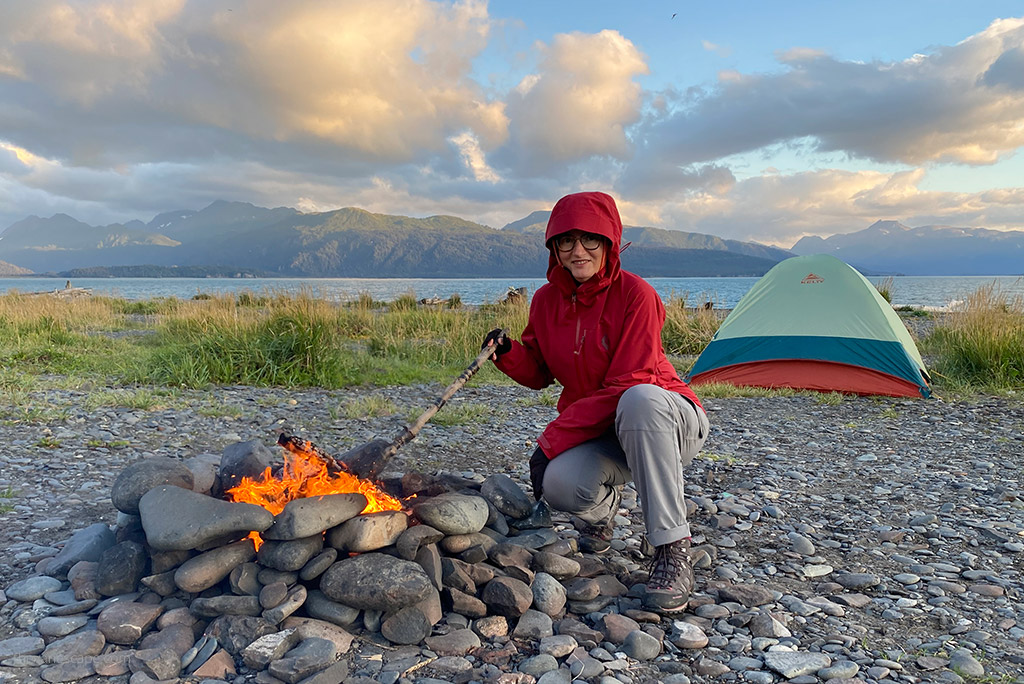 Road Trip Packing List – Documents
Car Documents
Car Registration.
A Copy of Car Insurance.
Car Owner's Manual.
Relevant Contact Numbers to the insurer and roadside assistance.
Personal Documents
Driving License.
ID / Passport / Visas.
Credit & Debit Cards. We always have at least two different cards in case one is not honored or does not work.
Cash & Coins. We always take some cash for tolls or parking meters and places that don't accept credit cards. You can only pay cash at smaller gas stations, small groceries, or some campsites and state park entrance fees.
Travel/Health Insurance. Even for short road trips, we buy additional insurance.
Pen & Paper. They are useful, for example, for filling out forms at campgrounds or state parks.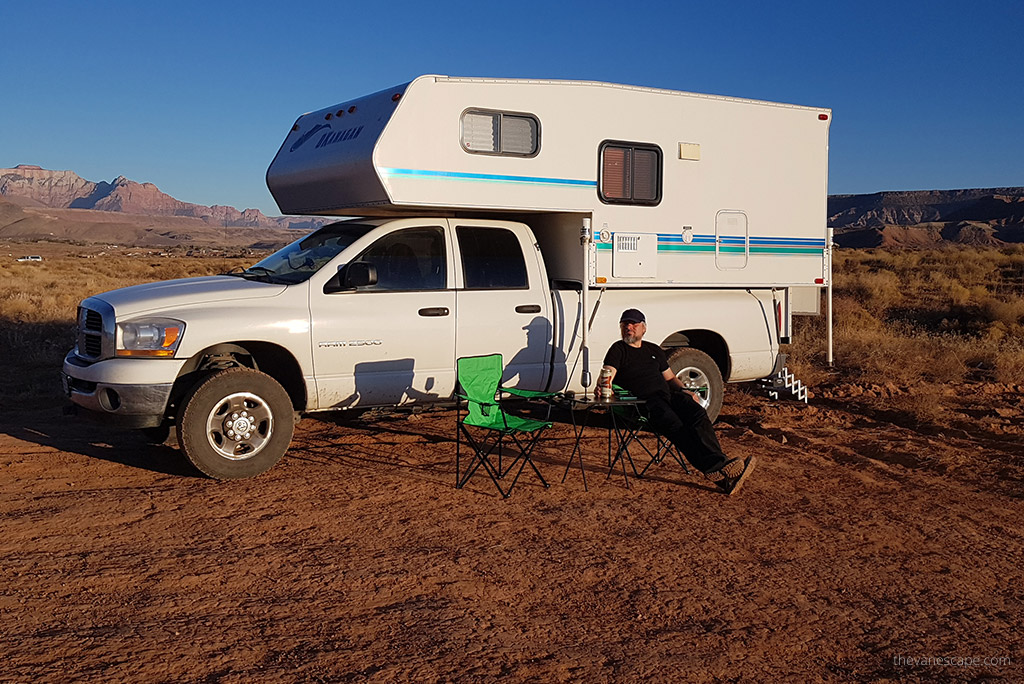 Road Trip Packing List – Safety Driving
Emergency
Extra Set of Car Keys in case you get locked out.
Roadside Emergency Kit. An Emergency Roadside Assistance Kit is a must for safe travel. We like this Roadside Emergency Car Kit. It has 99-piece safety assistance with first aid, jumper cables, tow strap ropes, reflective safety warning triangle & vest, tools, glass breaker hammer, and much more.
Jumper Cables, Flashlight, All-Weather Duct Tape, Scissors, Pocket Knife, or seat belt Cutting Tool. Pack them if they are not part of your roadside emergency kit.
Car Emergency Kit with Air Compressor Portable, 99 in-1 Roadside Emergency Car Kit with Jumper Cables, Tire Pressure Gauge, Tow Strap, Flashlight, Hammer
【ESSENTIAL RESOURCES】This car emergency kit contains practical supplies, like portable tire pump for car, jumper cables, reflective triangle and vest, tow strap, and a tire pressure gauge, etc. It also includes rarely used but necessary items: hammer, emergency blanket, shovel, whistle, and first aid kit. This emergency car kit will increase your safety during a breakdown or an accide
Spare Tire & Spare Tire Tool Kit. We have had our tires replaced several times in a remote area. Sometimes a small but sharp stone or gravel road is enough to damage a tire, so you always have to be prepared for it. The spare Tire and Spare Tire Tool Kit is a must for us.
Extra Gas in a Can. Extra full Fuel Can is a must for a long road trip, just if you run out of gas. It may happen that the gas station will be closed. There are also stations open only seasonally. So, we always take extra gas cans for long road trips. And we always fill up the tank.
Additional bottle of Washer Fluid and Oil. When driving on a long gravel road in Alaska or the Dempster Highway, we often ran out of windshield washer fluid, especially in bad weather conditions. Fortunately, we always packed a supply, which allowed us to drive safely.
Weather
Snow Chains, Ice Scraper, and Snow Shovel if traveling somewhere cold or in the winter. However, snow can surprise you even in summer. In northern Canada, we were already driving through the snow in August. Snow surprised us in November over the Grand Canyon South Rim. On Thanksgiving Day in Sedona, we woke up in our RV, half-covered with snow. In June, there is still a lot of snow over Crater Lake National Park. Therefore always carefully analyze the snowfall risk, check the forecast, and be prepared for it, especially if you plan a long cross-country road trip or through the mountains.
UV Window Shades. Auto Sunshade for Blocking UV Ray is perfect for a long road trip. Especially if you travel through deserted and hot areas like Monument Valley or New Mexico. Furthermore is must-have protection if you are traveling with kids or pets.
Sunglasses. Long driving is exhausting for the eyes, so be sure to pack good Sunglasses with UV Protection, which will help when strong sun and snow white. Furthermore, this Sunglasses Leather Holder will be a great gadget for a long road trip. Thanks to it, you will always have glasses at hand, and you will not have to look for them.
Organizer and resting on the road
Trunk Organizer and Packing Cubes. Trunk Organizer and Packing Cubes are essential items on every road trip. They facilitate the efficient packing of all necessary things. They prevent items from moving, which also affects the safety of driving. It's easier to find everything you need.
Blanket. It is a must-have even if you plan to stay in hotels. We always pack a Warm Blanket in case the car breaks down. So, it's necessary to keep you warm if you must spend the night in the middle of nowhere, waiting for roadside assistance. It is also useful when we feel tired and want to take a short nap. Resting is very important during long driving.
Neck-pillow. Travel Pillow provides perfect support for your neck, prevents the head from falling forward, and relieves neck pain during travel. It's great if you need a nap during a road trip.
Smartphone with road trip Apps. Before you go on a road trip, download all the necessary applications to your phone, such as maps (Google Maps), applications with camping sites (iOverlander), and hotels (Booking.com). If you plan hiking, download applications with maps and trails like AllTrails. It is worth considering the PRO versions, which allow you to use the application offline. It's crucial, especially if you plan a longer journey through more difficult-to-reach areas.
Handsfree Phone Mount. Necessary for safe driving. We like this Phone Holder with the Easy One-Touch mechanism, allowing quick one-hand open and close operation.
Cell Phone Car Charger. We don't move without a Car Charger with SmartUSB Port.
Paper Map. We always have a Road Atlas if GPS or phone dies and we can't access navigation apps.
GPS. On long, especially cross-country road trips, we always take the GPS Navigator System with Lifetime Maps.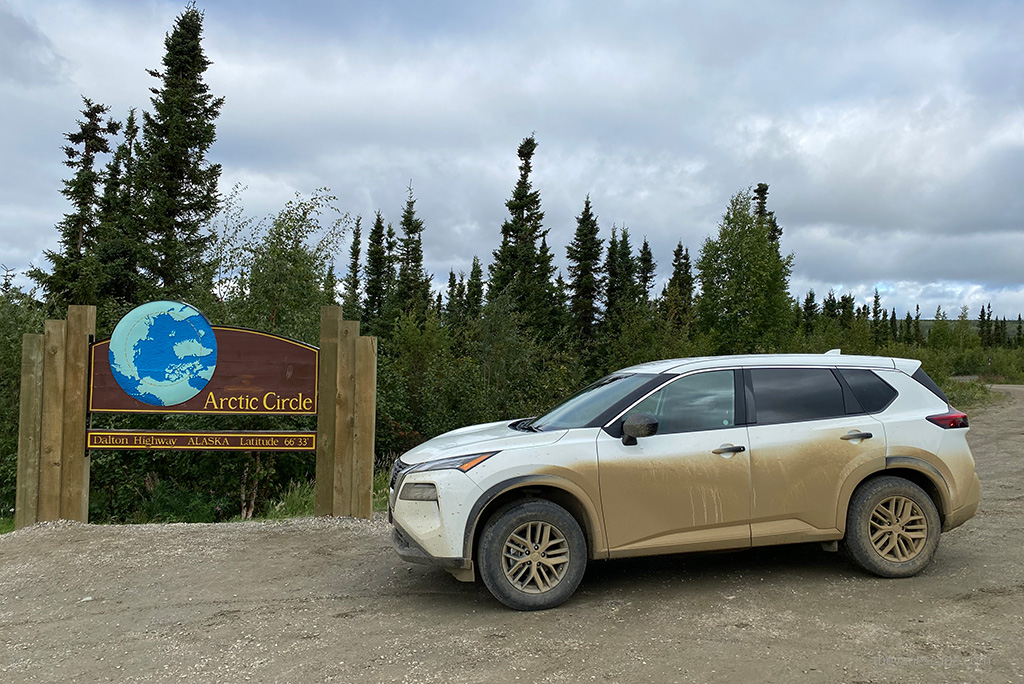 Health & Hygiene – Road Trip Packing List
First Aid Kit and Disinfection
First Aid Kit. We always pack the First Aid Kit. For every road trip, for every hike. Ensure it has all the necessary items, such as plasters, bandages, and disinfectant swabs.
The Medications you always take, Painkillers, and Prescriptions if you are planning a longer trip.
Disposable Gloves. It will be useful at a gas station or in a store.
Hand Sanitizer. Coronavirus has forced increased hygiene and care for cleanliness. Even after the Pandemic for us, Hand Sanitizer, is a must. You can clean and sanitize your hands anywhere, anytime, without running water or towels. This product is 80% agave-based alcohol and is the perfect solution for road trips.
Wipes and Garbage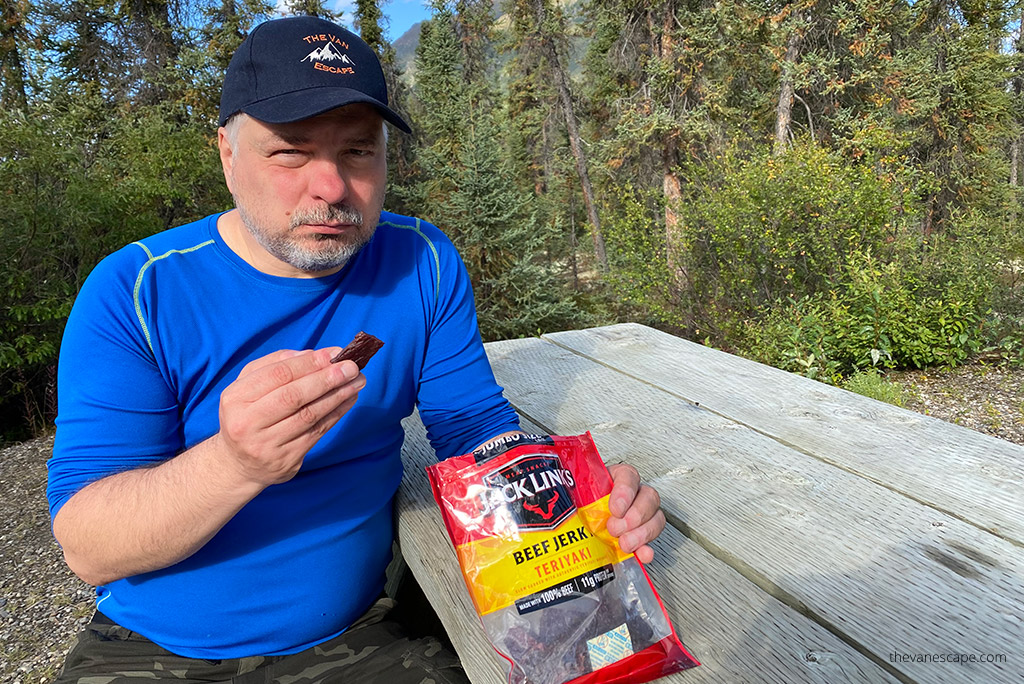 Body Wipes. During long drives, we also use Body Wipes, full of refreshing essential oils. They are great when we need to relax, as a shower wipe during a camping trip, or even as makeup remover wipes before bed.
Antibacterial Wipes. We also use these Alcohol-Free Hand Sanitizing Wipes. They contain Vitamin E and Aloe Vera to replenish and moisturize the skin.
Car Trash Can with Lid & Garbage Bags. We travel consciously and with respect for the natural environment. We never leave garbage. That's why we use a Small Car Trash Can and Garbage Bags. We follow the rules Leave No Trace, Only Footprints.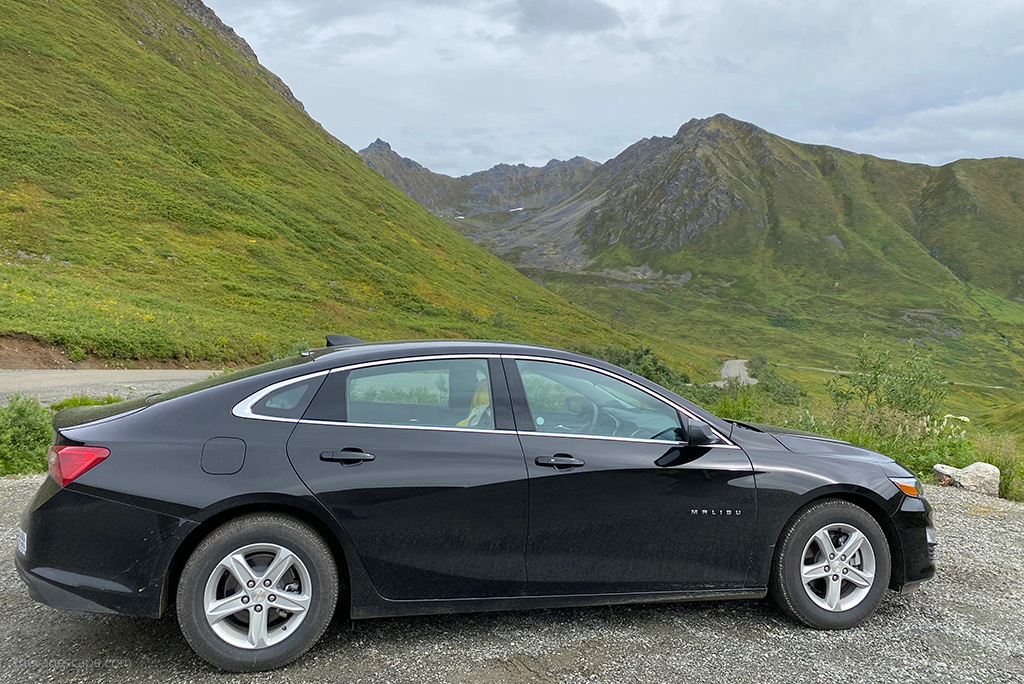 Hygiene and Toiletries
Biodegradable Toilet Paper. It will always come in handy on a long journey. It happens that the toilet will be many miles away, but you have to stop. So, pack Biodegradable Toilet Paper.
Camping Shovel. According to the Leave No Trace rule, Camping Shovel is a must for any road trip when the toilet is far away.
Toothbrush, Toothpaste, and Floss.
Sunscreen. It is worth packing Sunscreen for a car trip, especially since it is easy to catch the sun during each stop and possibly while driving when you do not have protection on the windows.
Bug Spray. It depends on where and at what time of the year you are traveling. But Insect Repellent it's useful in most places.
Quick-drying Towel. We always have a Quick-Drying Towel at hand. It comes in handy on every trip.
Toiletries. Also, pack any other cosmetics you use, such as bath gel and shampoo.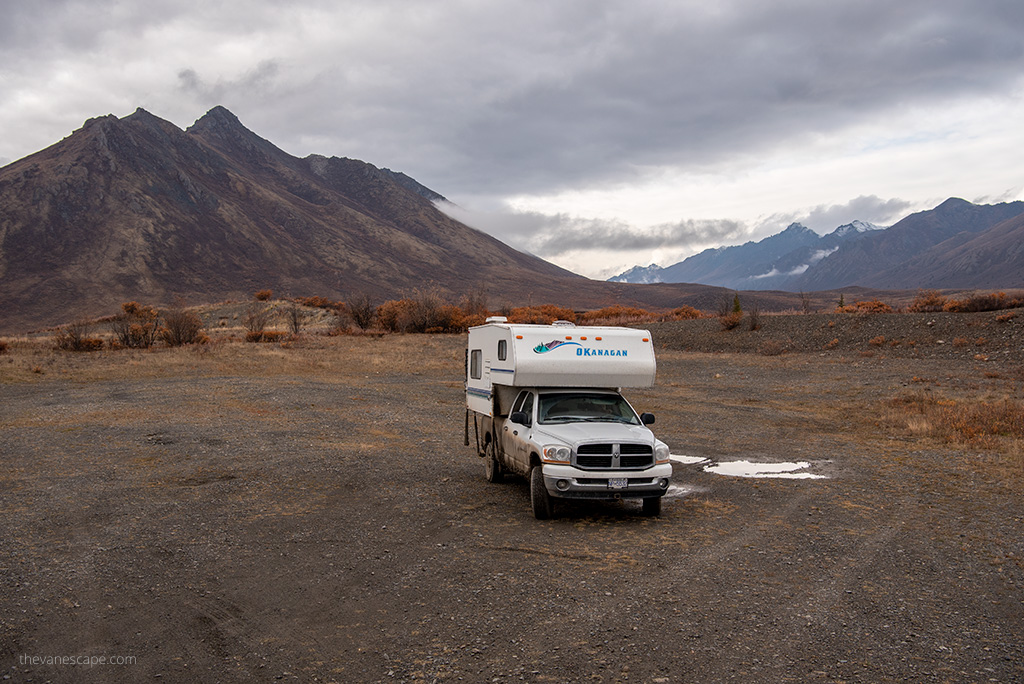 Road Trip Packing List – Drink & Snacks
Water Container. Portable Water Container is a must for a long road trip. You never know when you need it. So, always pack more water.
Insulated Water Bottle. The water bottle should always be close to the driver. We use Insulated Water Bottle, which keeps your drink cold for up to 24 hours and hot for up to 12 hours.
Travel Mug with a Lid. We love coffee, and I can't imagine a trip without a cup of hot coffee. So, we use Vacuum Insulated Yeti Mug.
Food and Snacks. Everything you like. Pack sandwiches and healthy snacks. Bananas or apples. On the way, we like to eat peanuts and bars with high protein content. We often eat beef jerky.
Energy Drink or Electrolytes. Pack some energy drinks or electrolytes for a long journey, especially if you plan to drive late or at night.
Coffee Maker. Espresso Maker has been accompanying us on every road trip for years. We love the smell of fresh coffee. We like to stop in some charming places and make a coffee with the view.
Camping Gas Stove. To make coffee, we always pack Small Gas Camping Stove.
Cooler. It's a perfect item for longer summer trips. It's a great idea to take Cooler, especially if you are going camping.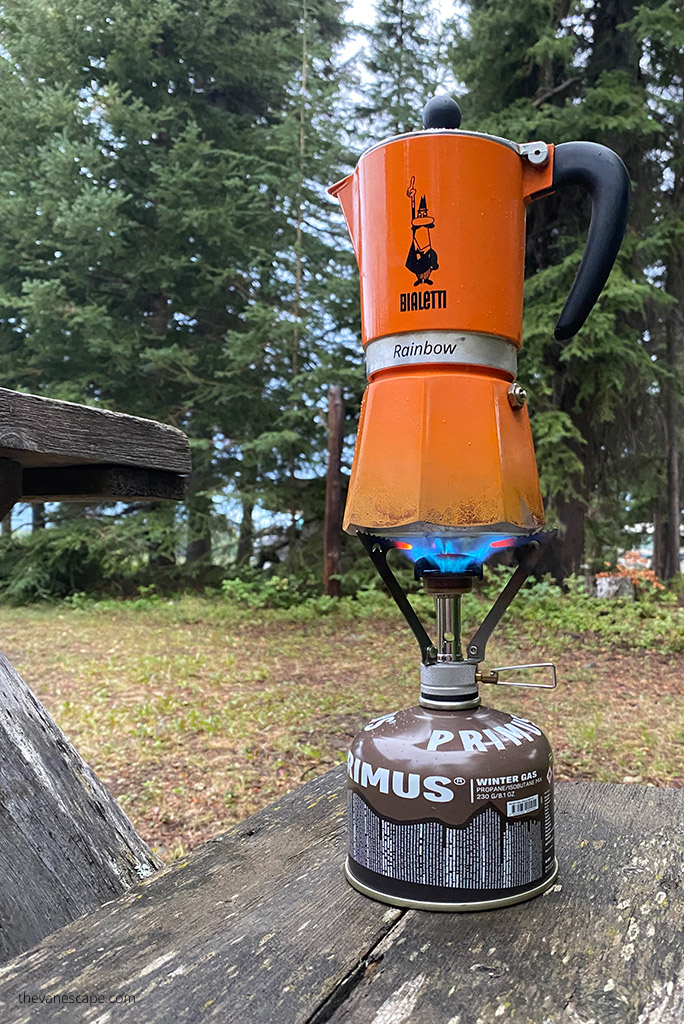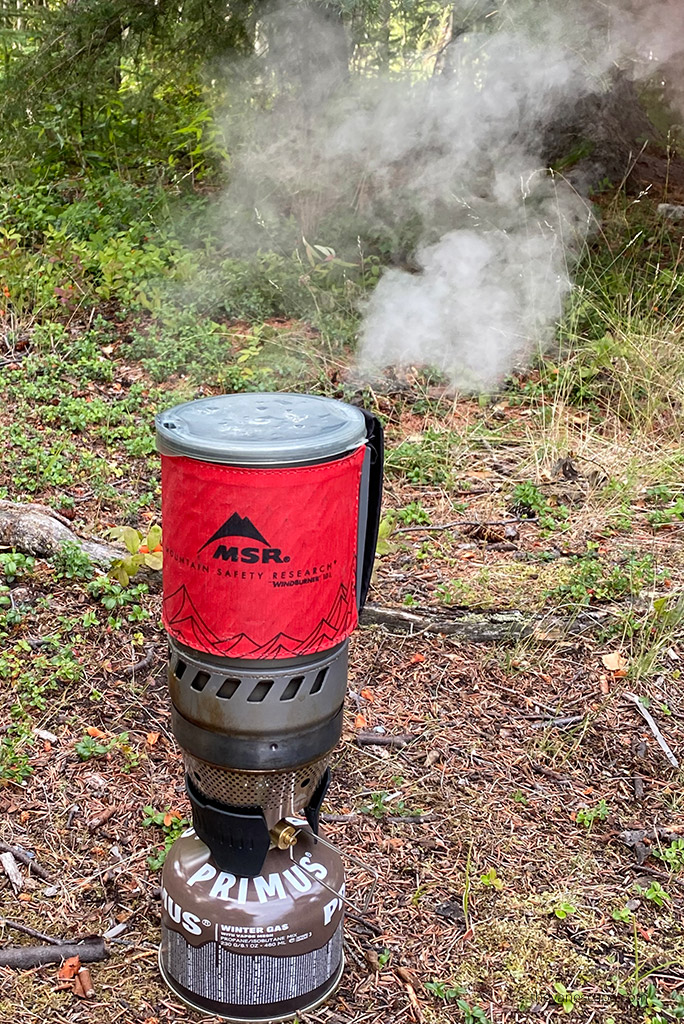 Road Trip Packing List – Entertainment
Music Playlist. The journey is much more enjoyable if you listen to or sing your favorite music. So, we have our playlists on Spotify.
Books, AudioBooks, or Kindles. Whatever you like, it's worth picking something to read for the evening or rest during the day. AudioBooks are great while driving.
Travel Journal & Pen. It is worth saving memories, especially during a long journey. So, we always pack Travel Jurnal, describing interesting places, events, or people we meet.
Daypack. If you are going hiking, don't forget to pack a small backpack. Which daypack do we recommend? What do we always pack for a one-day hike? Check our Day Hiking Packing List.
Camera. We love photography, so we pack our cameras and lenses for every trip and keep magic places in photos. Furthermore, we also use a DJI Osmo pocket camera, which is fantastic. We didn't make movies till we tried DJI Osmo. We love it. Here you can check our review.
Camping Games. Pack playing cards, checkers, or board games. Our favorite game is lately Trekking The National Parks: The Award-Winning Family Board Game. It is also one of the best camping gift ideas for couples and families. Trekking the National Parks is a spirited family board game that lets players experience the U.S. National Parks in a fun and competitive way. Players compete for points by claiming Park Cards and collecting trail stones as they race across the country, experiencing the wonders of each of these magnificent landscapes.