Chris was not a big fan of videos until he got DJI Osmo pocket in his hands. This camera is so small and flexible that you can only record great youtube videos with this. And it is 4K. After using it for a couple of weeks, we fell in love and decided we didn't need anything else. DJI Osmo Pocket is enough for most of the tasks on the road trip. And we decided to share our experience with you in this short DJI Osmo Pocket Review. If you need a small camera to record videos on Youtube, TikTok, or Instagram channels, DJI Osmo Pocket is for you! Check details.
This article may contain affiliate / compensated links. For full information, please see our disclaimer here.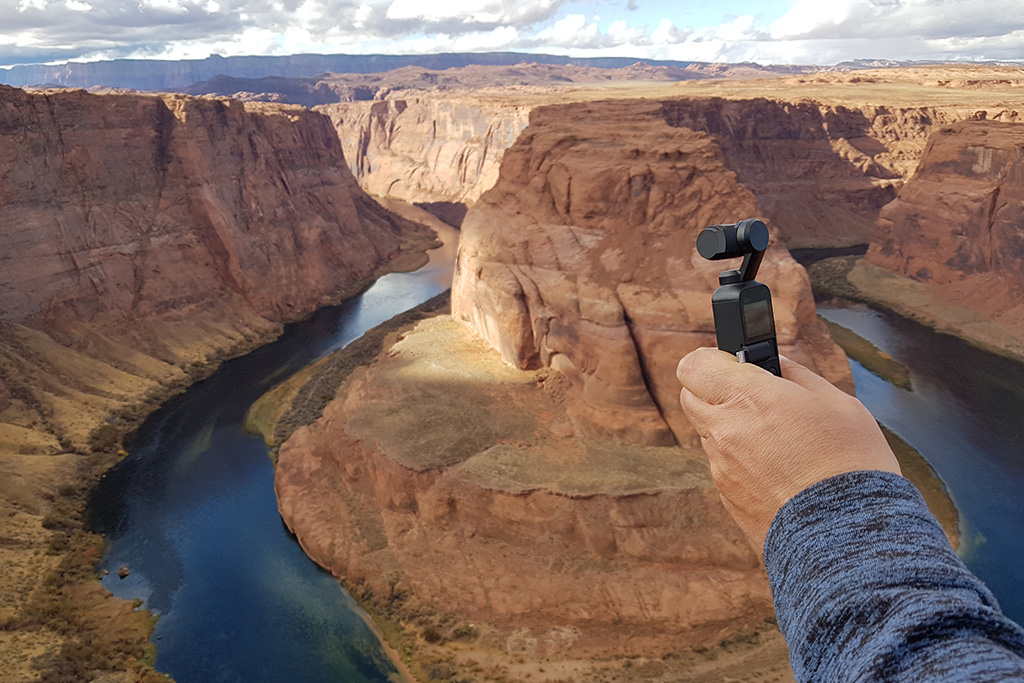 Introduction to DJI Osmo Pocket Review
Are you dreaming of making short videos of your travels? Want to create stories to share with your followers, fans, or family on YouTube, Facebook, Instagram, or TikTok?
But you don't have a video camera yet, because:
it's usually a bigger device that you don't have enough room for in your luggage
or you're afraid that you don't have enough skills to make good videos because the cameras are too complicated
maybe the prices of the video camera equipment exceed your financial possibilities
you are traveling alone and afraid that the equipment is too conspicuous and could be stolen
The small DJI Osmo Pocket camera is the answer to your problems. For us, it has become a sensational tool we have been using for four years. Check out our in-depth review of this product.
Build and Design of DJI Osmo Pocket
As we mentioned at the beginning of this DJI Osmo Pocket Review, we were shocked that with this size camera, you can record a stable 4K video of quality comparable to professional gear! We understand that the sensor is tiny, so you can't compare it to much bigger sensors. It must be different, but if size matters, there is nothing better than DJI Osmo Pocket.
It fits in your pocket, is unobtrusive, and looks inconspicuous. It's a very discreet piece of gear with which you can record great things.
It might look strange at first sight, but when you start to use it, this vertical design turns out to be very practical and comfortable. You might not call it beautiful, but sure, we can call it handy and neat. Moreover, you can use it for a secret video recording – most people wouldn't even notice that you are recording them with this tiny camera. Of course, we do not recommend such an approach, but we only mention that this is possible in case you ever need it.
When you turn it off, the gimbal and optics fold elegantly to protect it from damage, and you can put it on the cover. The recent one is hard and protects the device well even if it happens to you to fall to the ground. It survived over three months on our not-easy road trip. And due to the small size, we usually find the camera in the oddest places. This cover is very well designed and fulfills its purpose.
Hiking with DJI Osmo Pocket
The best thing is that this size camera easily fits in every pocket. It means that when we are hiking with backpacks and everything, it is effortless to hide it anywhere, and it's always ready when needed. You do not need to take off your backpack and look for it there. We use it more like a phone. It's always at hand, and if there's an urgent situation, we can immediately take it and start recording. Quality, of course, is better than with the phone, not to mention stability.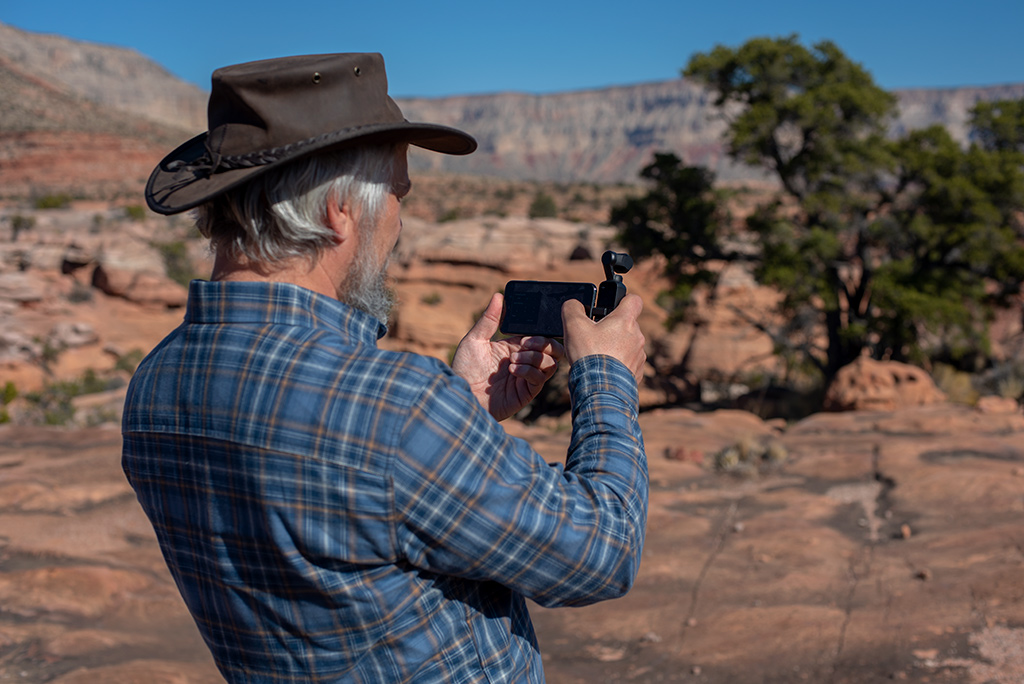 Due to the fact that the gimbal is the core of the DJI Osmo Pocket, we are happy to have smoother videos and additional functions to choose from. We like motion time lapses, but mainly we love active face tracking. It's much better than using separate gimbals to mount your phone or camera on them. This solution is integrated, and you have everything together. Thanks to this, you reach much faster transfer rates. Gimbal stabilization, beyond everything, gives you much better picture quality than electrion stabilization, which is crucial to your videos.
Our Tip: If you want to film from your phone rather than your camera, consider purchasing the DJI Osmo Mobile 6 gimbal stabilizer.
Phone integration with DJI Osmo Pocket
It's worth mentioning that the screen on the camera itself is really tiny due to the size of the DJI Osmo Pocket. Some people might find it hard to see. Even worse is to use the touch screen functionality of this small screen, particularly if you have big fingers like Chris. But in this situation, there's something that we love in this design — the adjustable socket to connect your phone. DJI Osmo Pocket comes with two different connectors: USB-C and Lightning. First, you mount the proper adapter to your camera, and then you can connect your phone to the adapter. With this solution, you can use the bigger screen of your phone to touch and see. Of course, it's a little bigger now, but still very handy.
The last but not least thing we love in this design is memory card access. You can pull it from the camera without removing the cover. A similar approach is used to a charging socket. It might be connected to the charger with the cover on. These design ideas are improving the overall usage comfort of DJI Osmo Pocket. Good job, DJI!
Video and Photo Quality of DJI Osmo Pocket
4K Video
Can such a small camera record good quality 4K video? Someone asked me. Yes, I answered. Why not? The sensor in the camera is larger than the ones used in the best phones (from a camera perspective). A larger sensor always means better quality. And if. You add a fantastic gimbal to this sensor, and you got a perfect video blogger tool. The tool can be useful as well for traveling photographers like us.
Quality of DJI Osmo Pocket Photos and Videos
The sensor size in DJI Osmo Pocket that we describe in this review has a size 1/2.3″ CMOS and is capable of recording 12Mpix of data. You can compare it to the iPhone X sensor that has size 1/2.33″. DJI has a lens with f/2.0 aperture and can transfer data from the sensor to the memory with a speed of 100Mbps maximum. Finally, it gives you a video quality of 4K that is better than the one from the most popular smartphones and, besides, is stabilized with a professional gimbal as we mentioned before, this solution is much better than all those miraculous so-called OIS or EIS or other strange things.
Ok, we must be honest, so it must be told that competition might have better (but bigger) optics. For example, barrel distortion in the case of DJI Osmo Pocket might be too big. But who will notice it in the youtube video? This solution is not designed for pixel peepers. If you are using DJI Osmo Pocket, it means you want a small camera, and the stabilization capability is more important than the super perfect picture quality.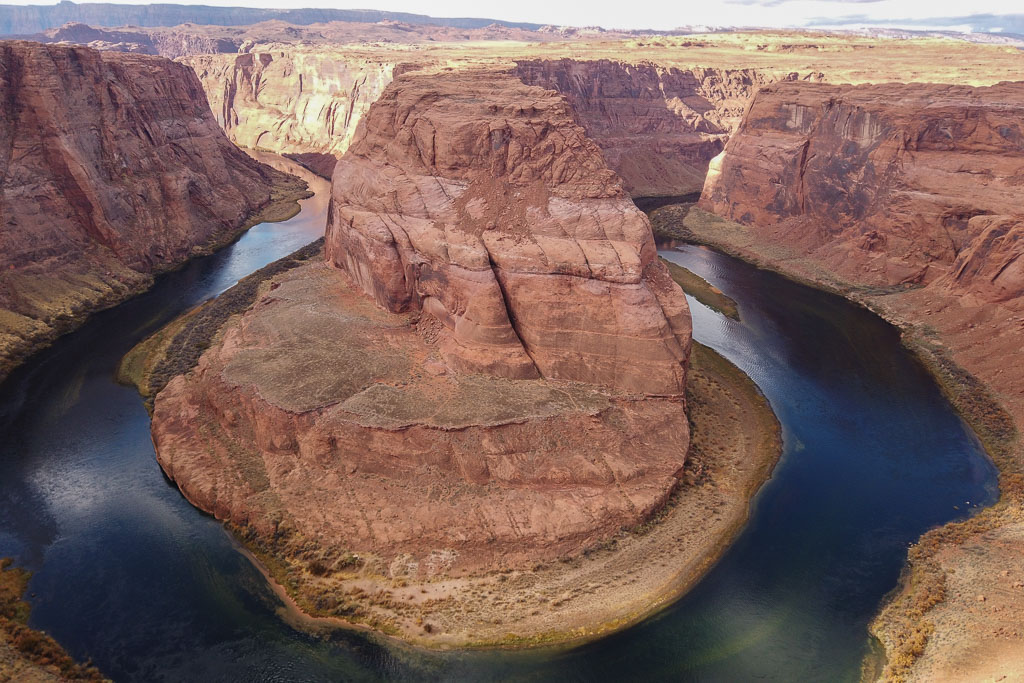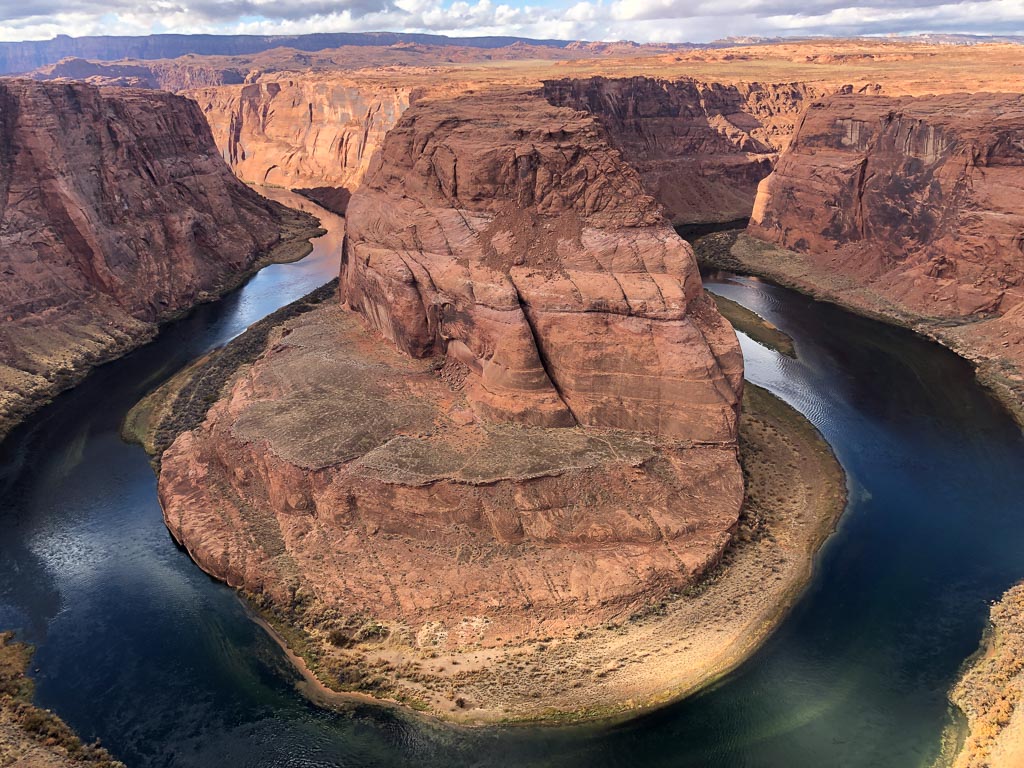 The audio
In the first version of the device, the audio might be a problem with this small gadget. It's not very bad, and we recorded a lot of dialogues using the camera itself, but if you want to use it properly and have good voice quality, you should use an external mic. Otherwise, the voice won't be very clear even if you keep the camera in a way that it catches most of the sound correctly. Sorry that we did not include an audio recording test in this DJI Osmo Pocket, but the idea was to keep the review short and simple. But in the newer version of the device, which we recommend, the audio has already been improved, and the sound is great.
DJI Mimo App
This app was prepared specially for the DJI Osmo Pocket camera. We will go quickly through all the options you have in the app: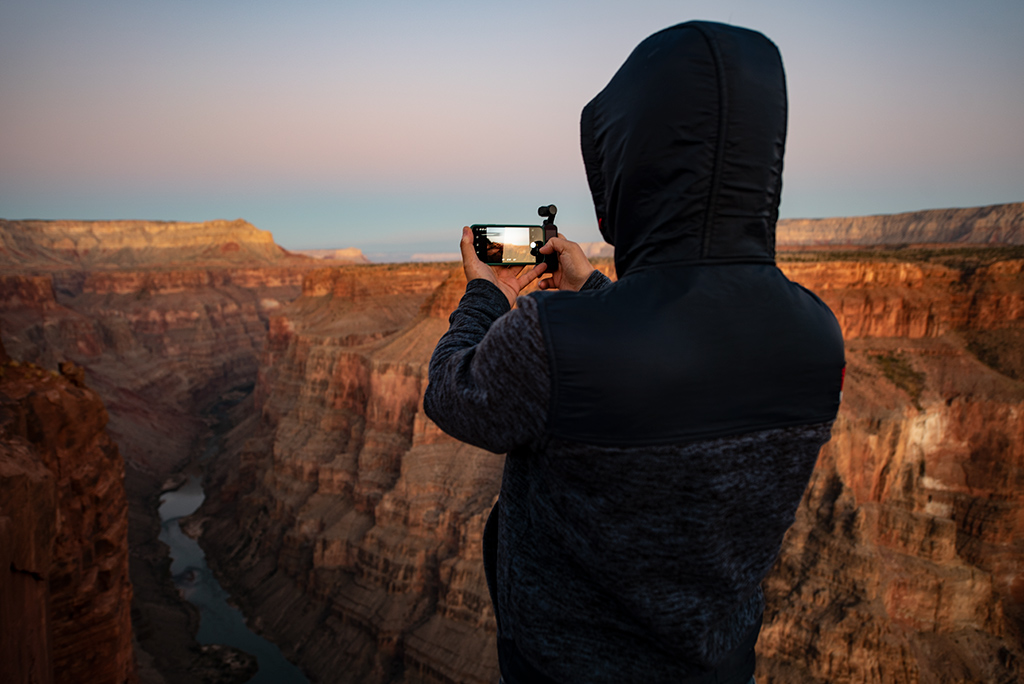 On the left side of the screen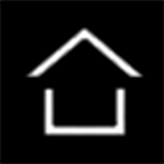 Here, you will find DJI product tutorials, great for beginners to familiarize themselves with the camera. You can register the new camera and change a couple of the settings of the DJI account.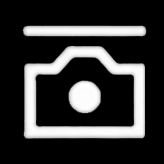 Fast or Slow Follow. Here you can set up how fast objects are you trying to follow with the camera. It adjusts itself to this speed to get optimum video quality. Tilt Locked/FPV Mode/Follow – in the first option, and you have locked your tilt. The second one is like FPV in computer games – it looks where you point your camera, gimbal standstill. The third options mean that the camera very smoothly follows your movement.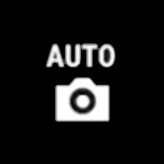 Auto (automatic settings of ISO/Shutter/EV) or Manual – you can decide how to set your ISO, shutter, and EV correction, so it's very creative, and you can do everything you imagine in this mode.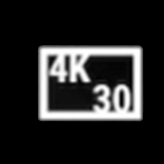 Here, you can set up your resolution, video frame rate, and compression quality. Different settings for your video like Video Format, White Balance, Anti-Flicker, Volume Amplification Level, Noise Reduction, Grid (helps to adjust your frame properly), Overexposed (shows what is overexposed on the recording with zebra pattern), Histogram (you can move it anywhere on the screen) and Focus mode (AF Continous or AF Single).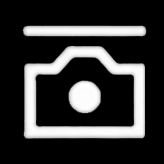 You can choose between Gimbal Easy Control or Calibrate your Gimbal with Auto Calibration option.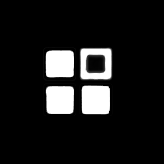 In this menu, you can check the firmware version, SD Card Capacity, and Format SD Card.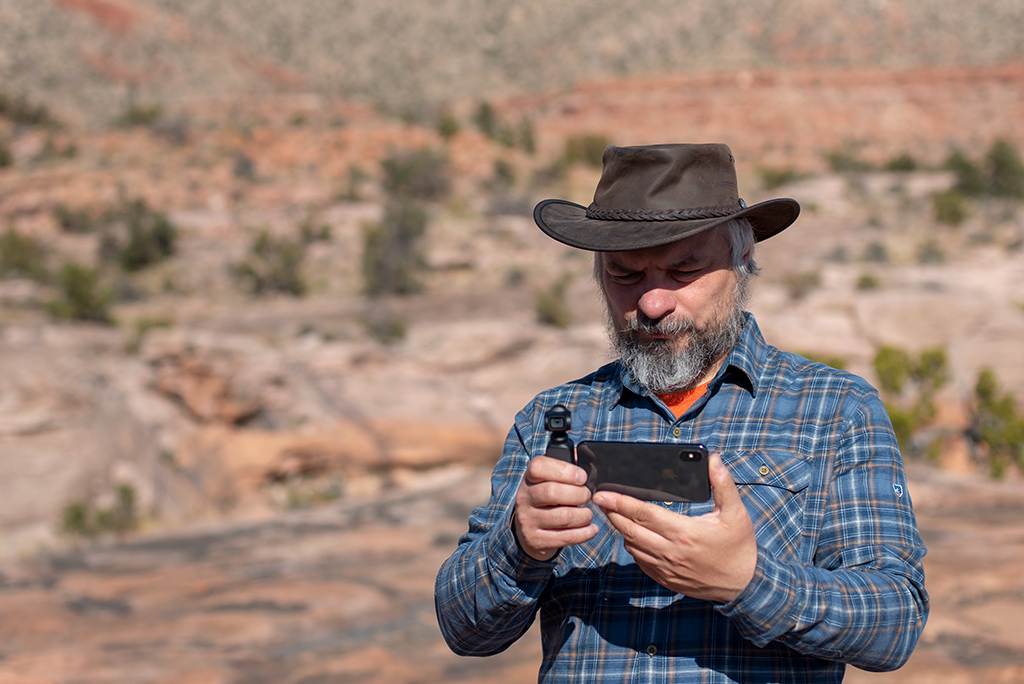 On The right side of the screen (from the bottom)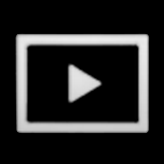 Shows all your currently recorded files that you can easily playback.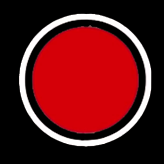 Start/stop recording. No explanation needed.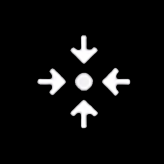 It always recenter your camera.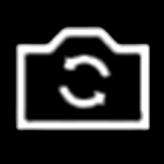 Button to reverse your camera towards you. Should start tracking your face automatically.
On the very right side of the screen – shooting modes
Pano – You will have two kinds of the panorama (a new icon on the left side of the screen will appear). One mode is a 180-degree panorama, and the second is a 3×3 panorama – in this mode will take nine photos and stitch them automatically to one big picture. It will change three dots options, as well. Now you will have to choose some photo settings (instead of the video we talked about before).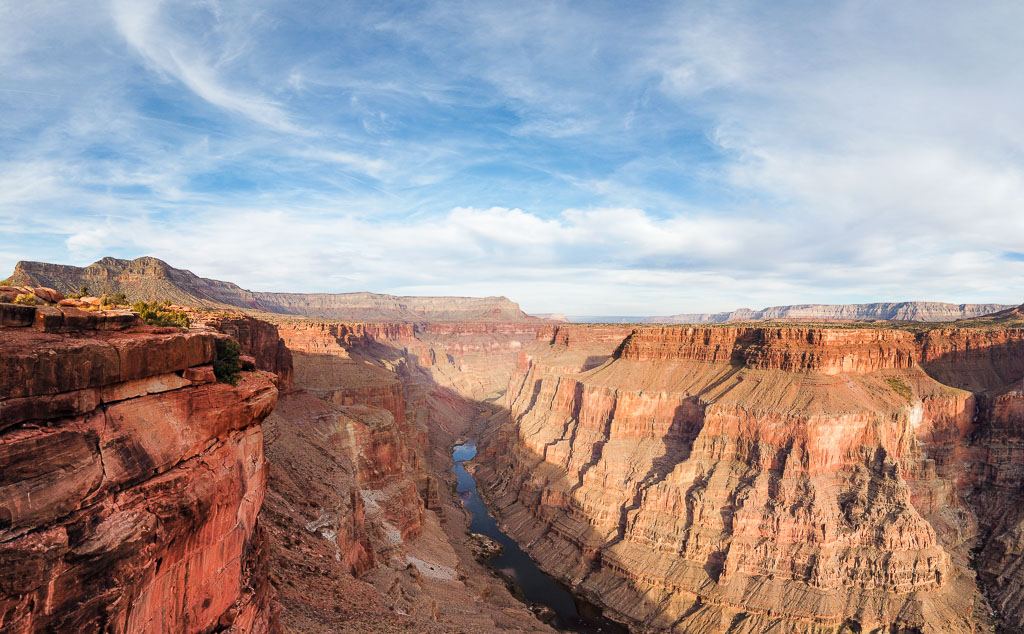 Photo – On the left, it will appear the timer menu, where you can select different time options for the picture. You will have a new option called Glamour Effects. It smoothens the skin to low/moderate or high. We do not recommend using it.
Video – Regular video recording.
Slowmotion – In this mode, the camera crops the picture. Quality is not good, so we don't advise you to use this mode.
Timelapse – In this mode, the camera doesn't crop the picture. Here you will have the option to set intervals. It merely means how often your device will record frames. You can choose the time-lapse duration between 5 min and 5 hours. It will show you the time of the final video on the top. Another great option is that you can set the path as well. It allows you to start your timelapse from one point and finish it on another one. It will move during timelapse recording very smoothly. This is a really great feature that we love.
Hyperlapse – In this mode, you will get an accelerated timelapse. We love this effect!
What's in the box and specification of DJI Osmo Pocket
DJI's Osmo Pocket is the smallest and addition to the Osmo family. It is tiny and portable. It has a lot of easy-to-use built-in functions and works with the Mimo app on your phone. With this set, you can record anything around you literally, and it doesn't matter if it's connected to your phone or not. It can work both modes. There is as well a bunch of accessories you can add to your setup to make it even more fun. We will list them in this DJI Osmo Pocket review.
In the box of DJI Osmo Pocket
In the box you will find:
Osmo Pocket ×1
Cover ×1
Lanyard ×1
Power Cable ×1
Smartphone Adapter (USB-C) ×1
Smartphone Adapter (Lightning) ×1
Note: It's possible that you stumbled upon this review because you're curious about DJI's other products. We have been using the DJI Mini 3 Pro Drone extensively for the past few months, and we'd like to share our thoughts on it in our DJI Mini 3 Pro review. We still use the DJI Osmo Pocket in our video-making endeavors. These two tools have enabled us to produce high-quality travel videos.
Specification of DJI Osmo Pocket
Roughly the size of a candy bar and weighing just 116 g. is the smallest 3-axis stabilized handheld camera DJI has ever designed.
General:
Dimensions: 121.9×36.9×28.6 mm
Weight: 116 g
Battery:
Battery: LiPo 875 mAh,
Charging time: 73 mins (When using a 10W charger)
Operating time: 140 mins (When shooting 1080p/30 fps video)
Operating temperature: 0°-40° C (32°-104° F)
Gimball:
Gimball controllable range: Pan: -230° to +50°, Tilt: -95° to 50°, Roll: ±45°
Max controllable speed: 120°/s
Angular vibration range: ±0.02°
Camera:
Sensor: 1/2.3" CMOS, effective pixels: 12M
Lens: FOV:80° F2.0, format equivalent: 26mm
ISO Range: 100-3200
Electronic Shutter Speed: 8s-1/8000s
Max Image Size: 4000×3000 pixels
Still Photography modes: Single Shot, Panorama, Timelapse, Motionlapse, Hyperlapse
Video resolution: 4K Ultra HD: 3840×2160 24/25/30/48/50/60p, FHD: 1920×1080 24/25/30/48/50/60/120p
Video Recording Modes: Auto, Slow Motion
Max Video Bitrate: 100 Mbps
Supported File Formats: FAT32, exFAT
Photo formats: JPG, DNG
Video formats: MP4, MOV (MPEG-4 AVC, H.264)
Supported SD Cards: MicroSDMax up to 256 GB
Audio Output: 48 KHzAAC
DJI Osmo Pocket Accessories
DJI Osmo Pocket itself comes pretty poorly, but you have a bunch of accessories you can add to your set to dramatically expand your shooting capabilities. Let's quickly review them:
DJI Osmo Pocket itself comes pretty poorly, but you have a bunch of accessories you can add to your set to dramatically expand your shooting capabilities. Let's quickly review them: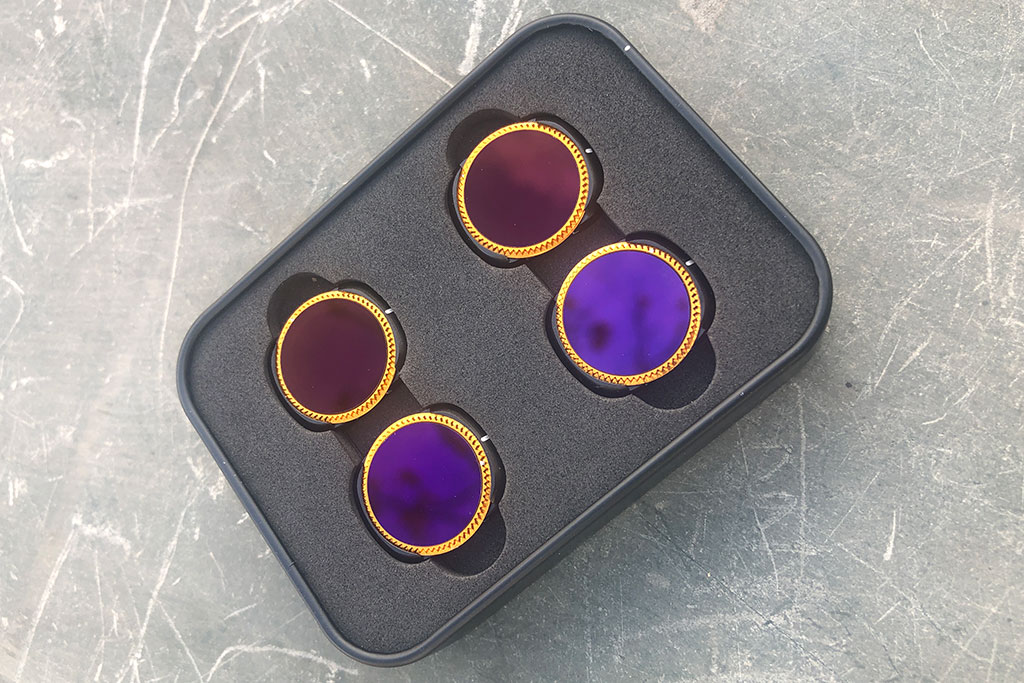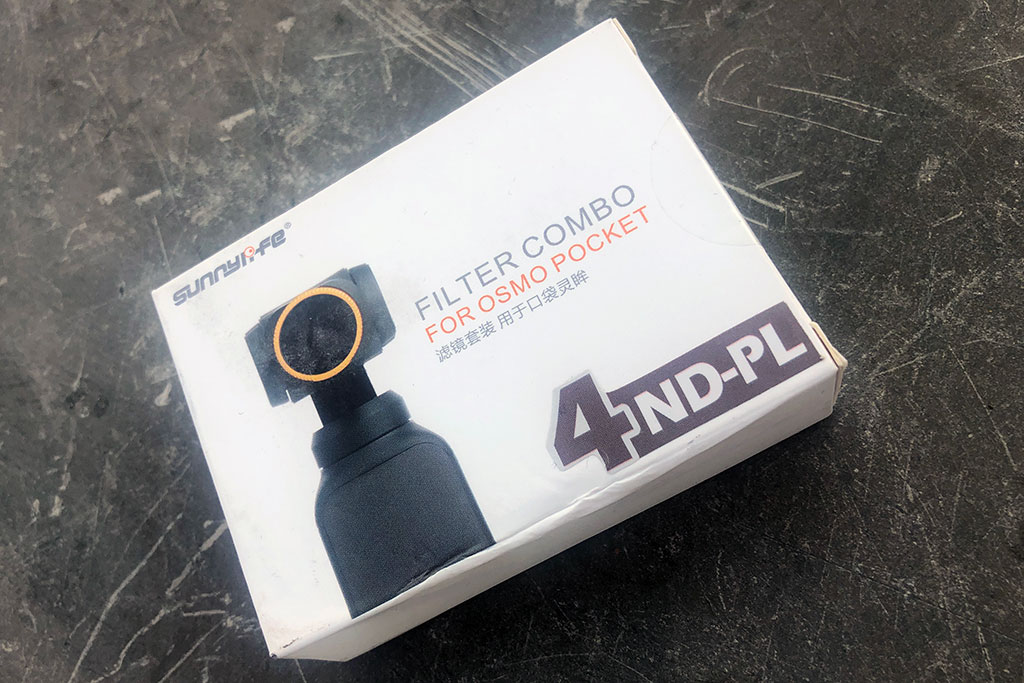 Our Verdict of DJI Osmo Pocket Camera
We are delighted with this small camera. Carrying heavy backpacks with all semi-professional photo gear doesn't allow us to add anything heavier than DJI Osmo Pocket. Please see below our review rating of this DJI Osmo Pocket.