KUHL KULTIVATR Women's Shorts Review
Made by KÜHL's special soft stretch fabric, the KUHL KULTIVATR Shorts for women pamper your skin and every step you take. The casual design makes them the perfect choice for strolling in the town and hiking in the mountains. Check the pros and cons of KUHL KULTIVATR Women's Shorts with a 10″ inseam.
This article may contain affiliate / compensated links. For full information, please see our disclaimer here.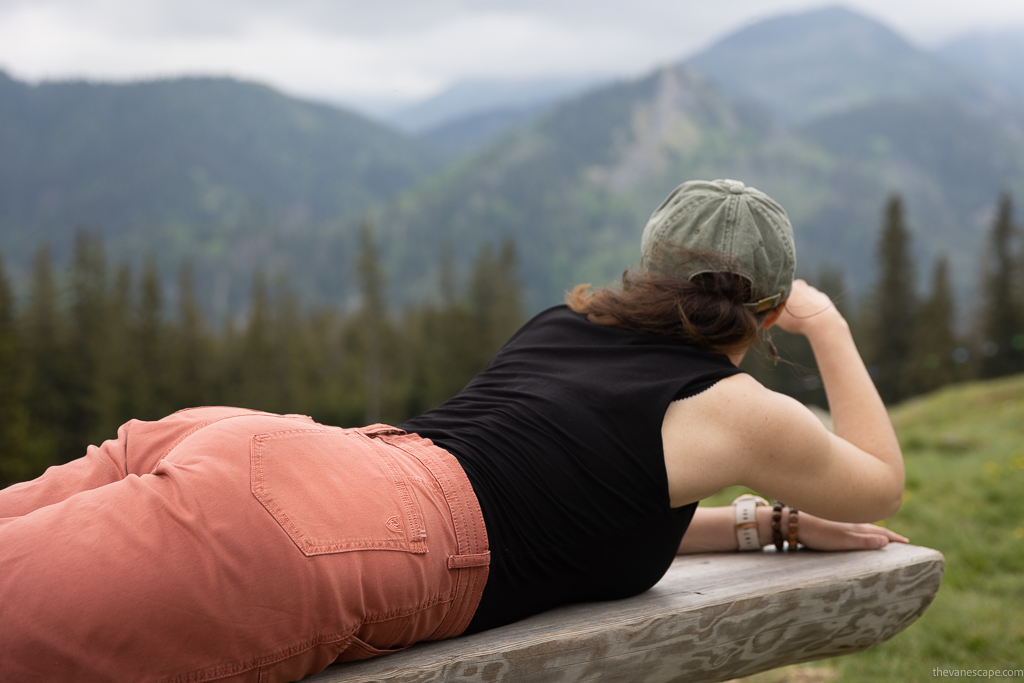 KUHL KULTIVATR Women's Shorts – Introduction to Review
Have you just bought a cheap flight ticket? Only with hand luggage? But your itinerary is full of the number and variety of attractions you would like to experience? City tours, museum exhibitions, evening shows? However, there are amazing wonders of nature and excellent hiking trails in the area? Or maybe you plan camping in the summer? Pack with you KÜHL shorts. The versatility of KULTIVATR Women's Shorts is perfect. Their universalism and extraordinary comfort make them great both in the city and in casual hiking. These shorts should be a part of women's everyday wardrobe.
Do you plan a trip to Las Vegas and dream of seeing the Grand Canyon or Antelope Canyon? Or plan a city break in San Francisco? KUHL KULTIVATR Women's Shorts will be the perfect solution for any occasion! They are great casual shorts for everyday comfort. Check my review and details below.
KUHL KULTIVATR Women's Shorts – Specs at a Glance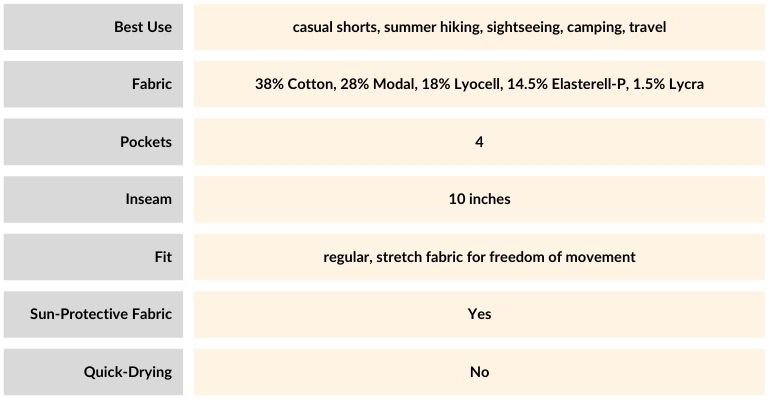 KUHL KULTIVATR Women's Shorts – Notable Features
Luxurious soft stretch twill fabric
Freedom of movement
Four pockets
Superior sun protection (UPF 50)
Durable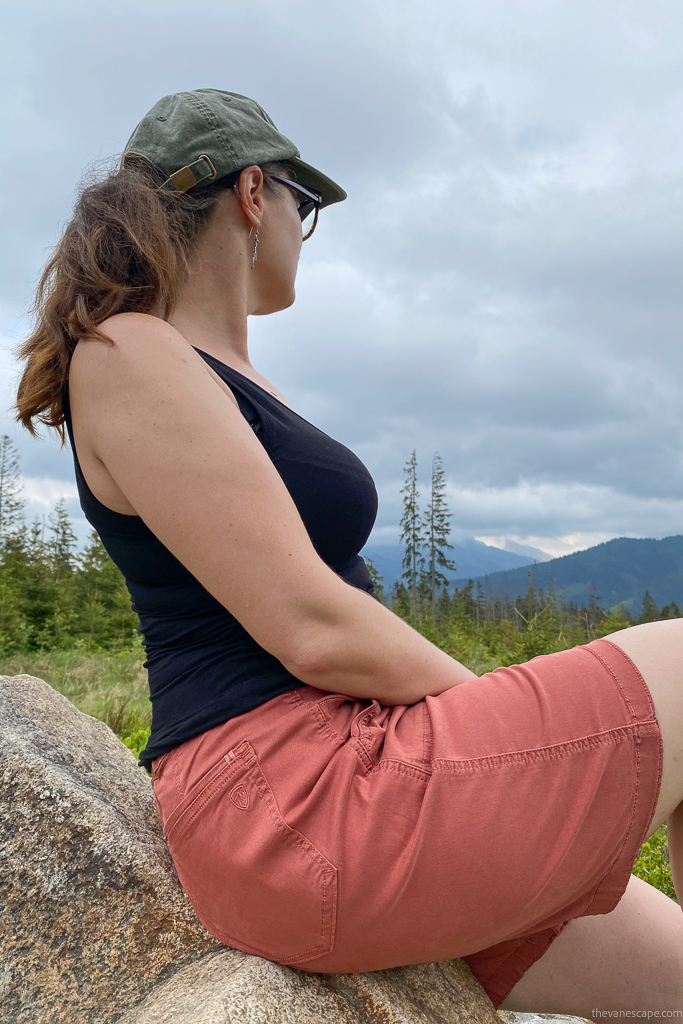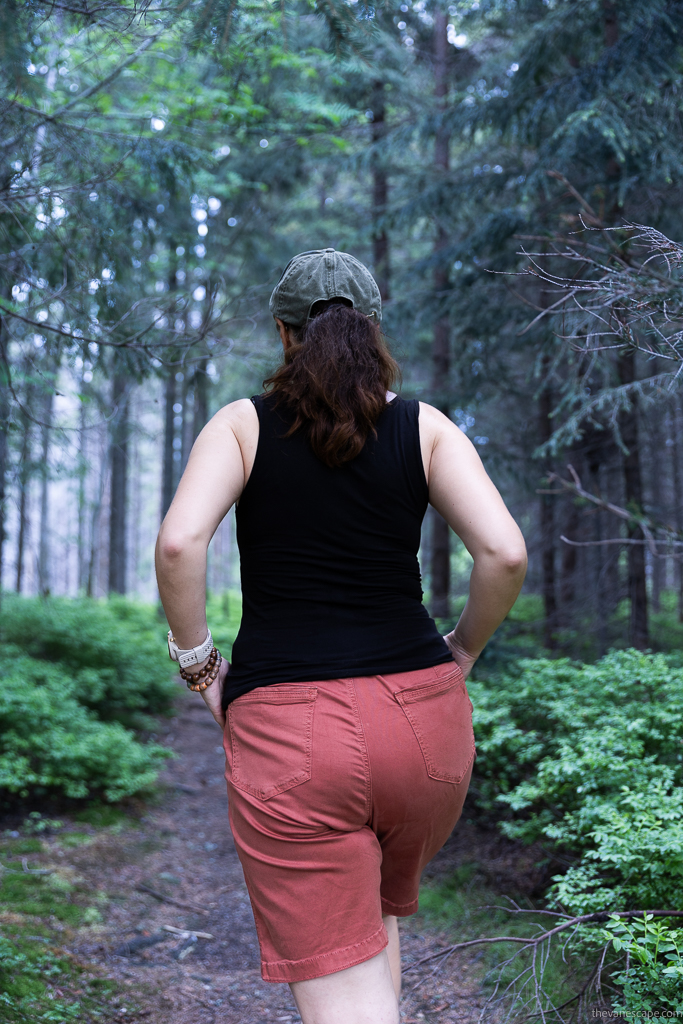 KUHL KULTIVATR Women's Shorts Review
Design and Versatility
KULTIVATR Women's Shorts by KÜHL are my choice for everyday activities on warm days. They are incredibly stylish and comfy. Most importantly, they are universal. Perfect for bike rides, long walks, or casual hikes. In combination with sneakers, a bright t-shirt, or high heels, they are also ideal for going out for a drink or meeting with friends. I have already tested them in different environments. And honestly – I wear them almost every day for several weeks. They have become my second skin. The material they are made of is just phenomenal. I did not expect them to be so high quality and that they give my skin such a soft hug. And at the same time, they are airy and durable.
The fabric is so pleasant on the skin that you don't want to take your shorts off. The pastel color attracts attention. They are garment-dyed for a unique look. I also like the internal drawcord, so you don't need to wear a belt. In addition, the shorts have four pockets. They are deep enough that you can easily put your phone in them. It would be perfect if one of the back pockets had a button. Then while biking, I would keep the phone in it without fear of falling out. Really comfortable and attractive. Stylish enough to dress up to go out to lunch, and tough enough to hike, camp or garden in.
Because they are stretchy, check the size chart carefully. Probably you may need a size smaller than usual.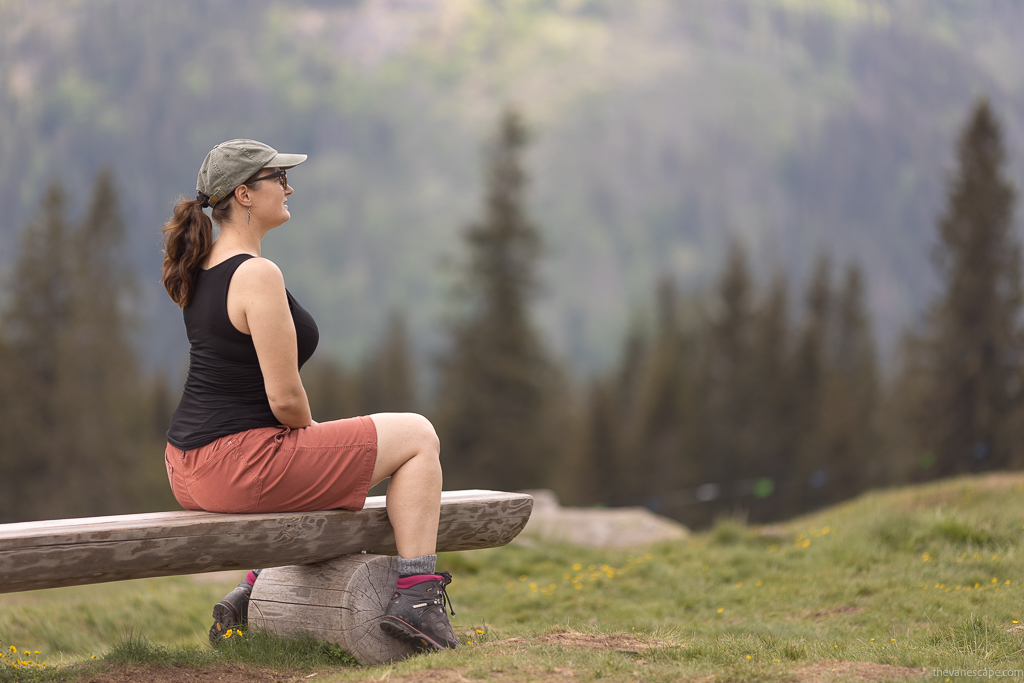 Comfort and Freedom of Movement
One of the essential features of these shorts is the advanced material they are made of. Luxurious soft stretch twill fabric. Mix of 38% Cotton, 28% Modal, 18% Lyocell, 14.5% Elasterell-P, 1.5% Lycra. Thanks to this feature, the shorts are very stretchy. But the shorts do not lose their design. You can easily ride a bike and even run in them (I ran to the bus stop to catch the bus). They do not restrict movement in any way. You have full freedom of movement in these shorts. They are stretchier than my favorite SPLASH 11 hiking shorts (also from Kuhl), which I described here.
Dry Time and Breathability
These are not shorts for extreme outdoor expeditions. These are high-quality and solid-made shorts for everyday use. Perfect for traveling. You will be comfortable in them during many hours of flight by plane. Great to wear around the city and perfect for several-hour casual hikes or camping.
But they are not quick-drying. They are not waterproof. They do not wick away moisture quickly. When I had a heavy backpack and a fastened hip belt in the mountains, wet spots appeared on my loins. It took about an hour for the stain to dry. There was no trace of it. You don't have to worry if you're not carrying a heavy backpack with a waist belt. Shorts are great for casual hiking and everyday activities. My backpack is quite heavy. It weighs even 22lb – 26.5lb (10-12 kg) because I carry a lot of photographic equipment. If you have a lighter backpack for your usual everyday hikes – shorts will do the trick.
But they are airy enough to make you feel fresh and comfortable. The breathability is at a reasonable level. After a long day of hiking, I still felt fresh.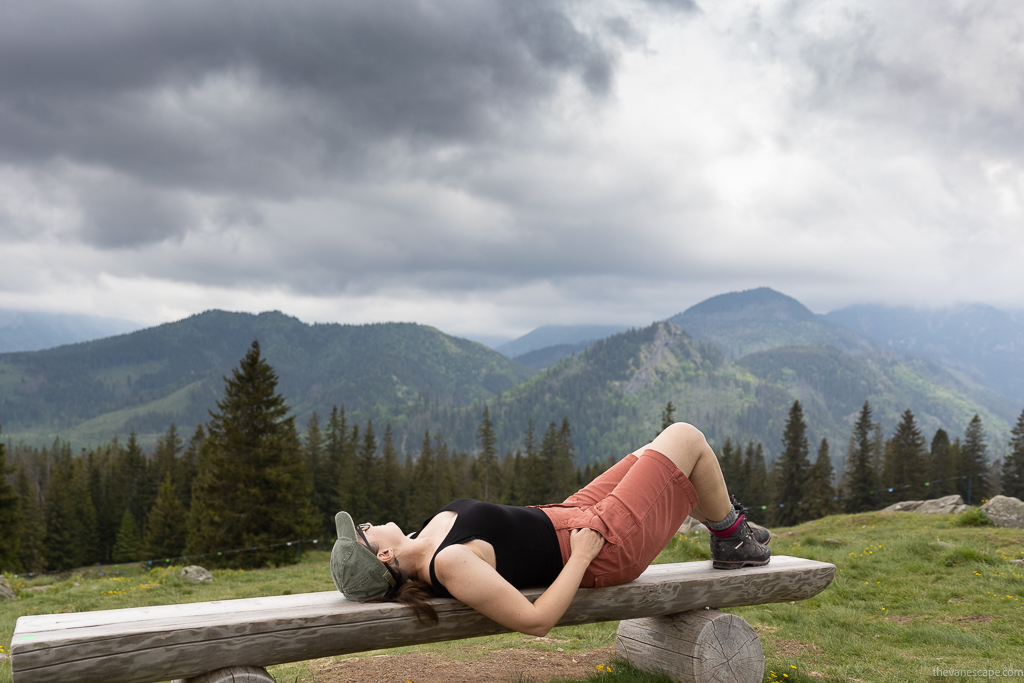 The Lenght
I opted for a 10-inch inseam short. They are perfect for me. I feel comfortable. This length match all my activities – cycling, long stroll around the city, or not too demanding hiking trips.
But I have good news. These shorts are also in a 4-inch version, so perfect for hot summer days and for slim legs.
Moreover, the KULTIVATR KARGO CROP is also available from this series and this material. I will purchase them for the fall season because this fabric and design are number one for me!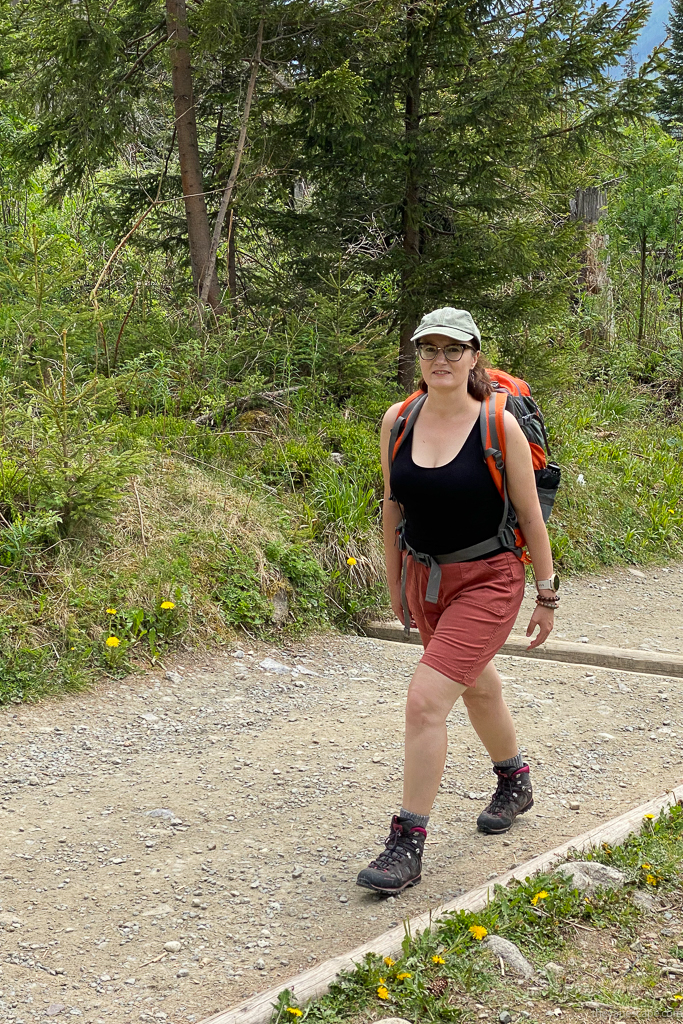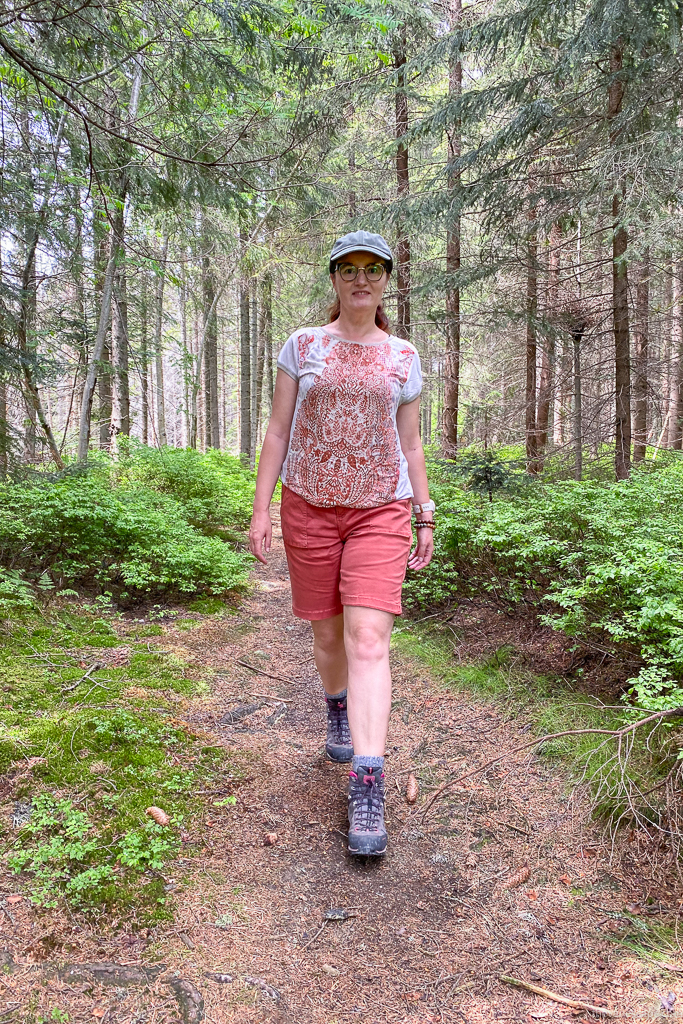 Colors
Three colors are available for the KULTIVATR SHORT 10″: Tuscany, Pavement, and Sage. I chose the color Tuscany. First of all, I love Italy, Italian food, architecture, and wine. Secondly, these shorts are perfect for hiking in the Tuscan hills. Great for hiking in the gentle hills and mountains.
In the case of the shorter version of the KULTIVATR SHORT 4 ", you have up to five colors to choose from Tuscany, Pavement, Tuscan Sun, Sage, and Carbon. The same five colors are available for the long pants: KULTIVATR KARGO CROP.
Sun Protection
These shorts offer maximum sun protection (UPF 50+), so they are perfect for summer activities.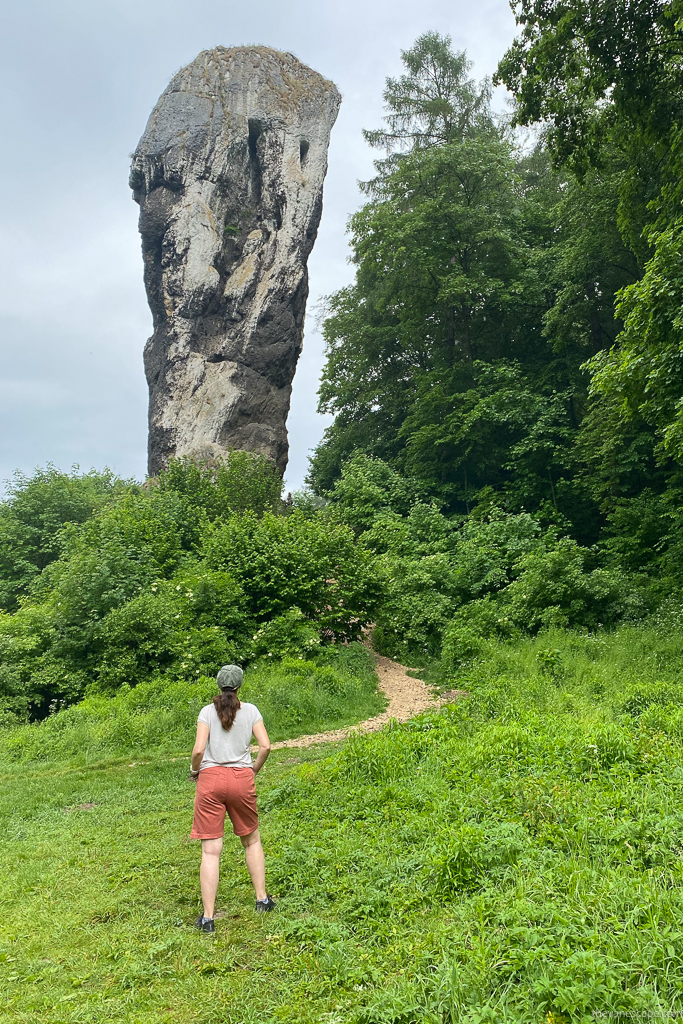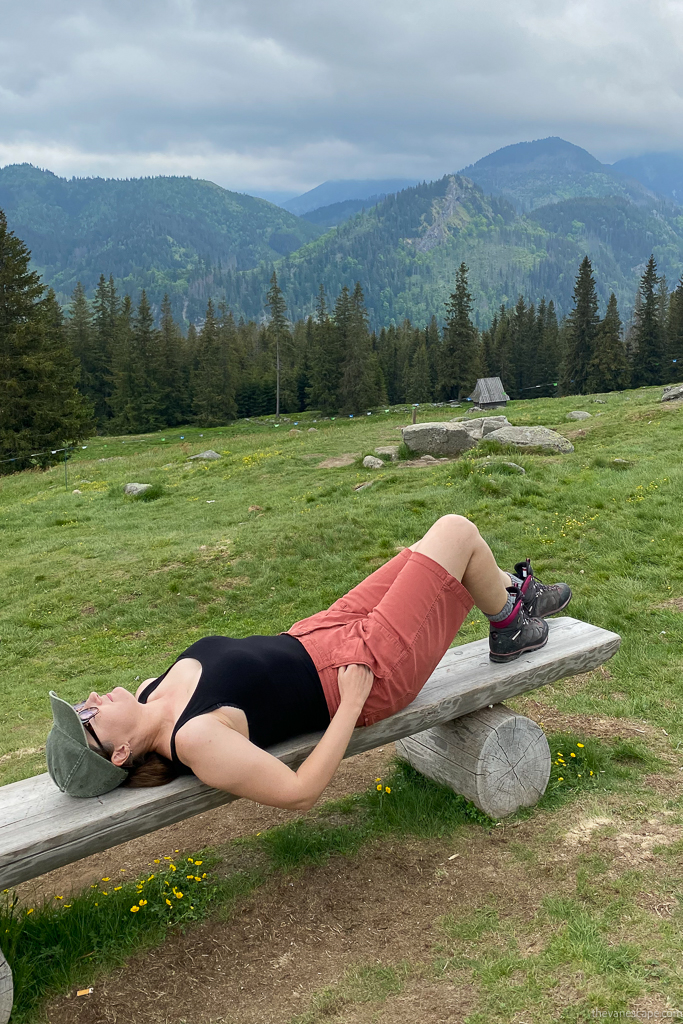 KUHL KULTIVATR Women's Shorts – Verdict
You'll love the softness that comes with the Kuhl Women's Kultivatr Short 10″. I'm impressed with the fit, quality & magical stretchy fabric that still looks great at the end of an active day. The Women's KUHL KULTIVATR Shorts offer all-day comfort. The soft material with the added stretch gives you plenty of mobility for every outdoor adventure. They are the perfect choice for warm weather as the UPF 50+ sun protection technology helps offer added coverage from the sun. These shorts are practical in every way! They have great stretch and functional and durable pockets without feeling too bulky.
It is a perfect pair of shorts for camping, bike tour, or hiking. Due to the lack of water resistance and a pretty long drying time, I do not recommend them for trips where the weather is unpredictable and where a storm can come at any time. For sure, I pack them for my next summer road trip through Utah or Arizona. These shorts will not disappoint you. They are perfect for visiting sunny cities like Santa Fe, New Orleans, or Las Vegas. These shorts will not disappoint you.

Do you like it? Pin it!