Visiting Kodachrome Basin State Park
Discover the breathtaking beauty of Kodachrome Basin State Park in southern Utah, where towering red and orange sandstone chimneys rise from the valley floor. This park is a true spectacle with almost 70 monolithic spires ranging from six to 170 feet in height. Moreover, the park offers many activities, including hiking, horseback riding, and biking. You can stay at one of the Kodachrome Basin campgrounds to fully immerse yourself in this stunning area. Don't miss out on the chance to explore this hidden gem of a Utah state parks – check out our detailed guide and plan your visit to Kodachrome Basin today!
This article may contain affiliate / compensated links. For full information, please see our disclaimer here.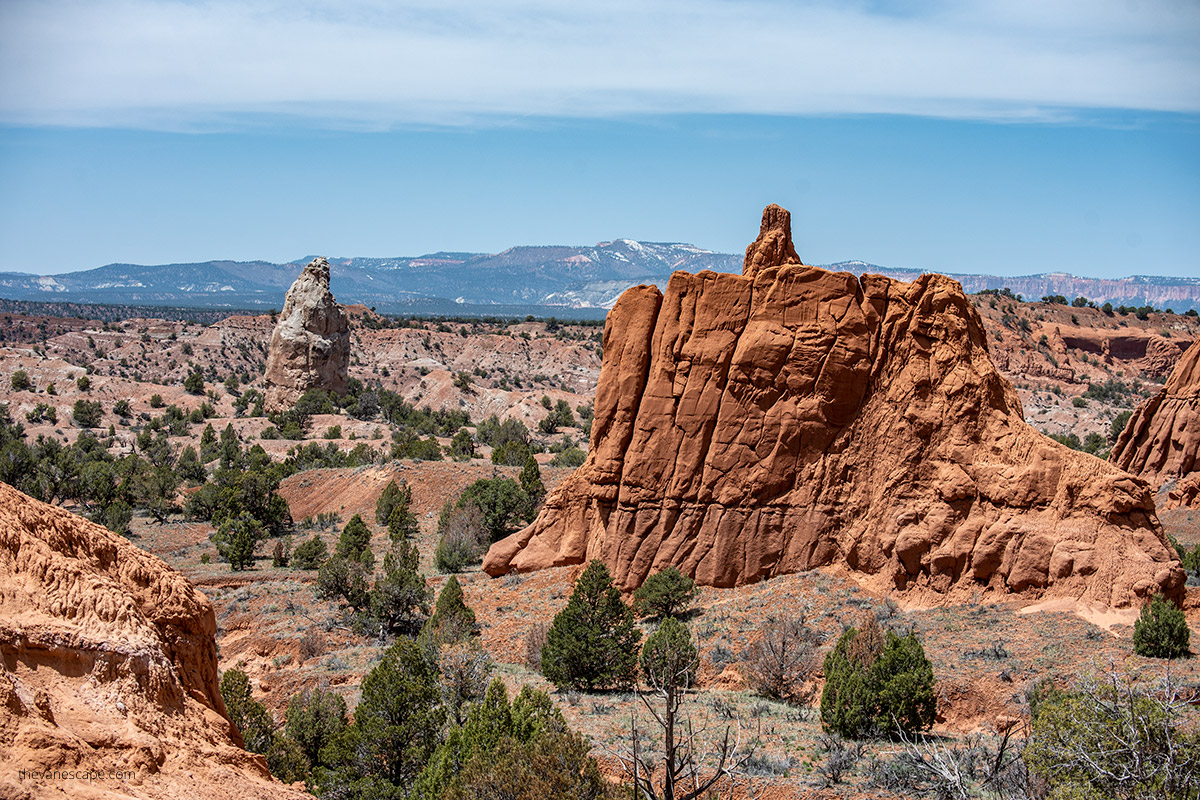 Is Kodachrome Basin State Park Worth Visiting?
Yes. In our opinion, it's truly an exciting park to explore both geologically and photographically, as the monolithic spires and towering sandstone chimneys are fabulous. The hiking trails are exciting. During our many trips to Utah, particularly its southern region, we lost track of how often we've been there. However, we surprisingly never stopped at Kodachrome Basin State Park, despite it being conveniently located between two well-known national parks: Bryce and Capitol Reef. We corrected that oversight on our recent road trip and were blown away by the park's natural beauty. We highly recommend a visit if you happen to be in the area.
This article provides information on the most breathtaking hikes, top things to do in the park and nearby areas, the Kodachrome Basin campground's appearance, the best time to go, and more. Additionally, we share exciting facts about the park's fascinating geology and historical significance.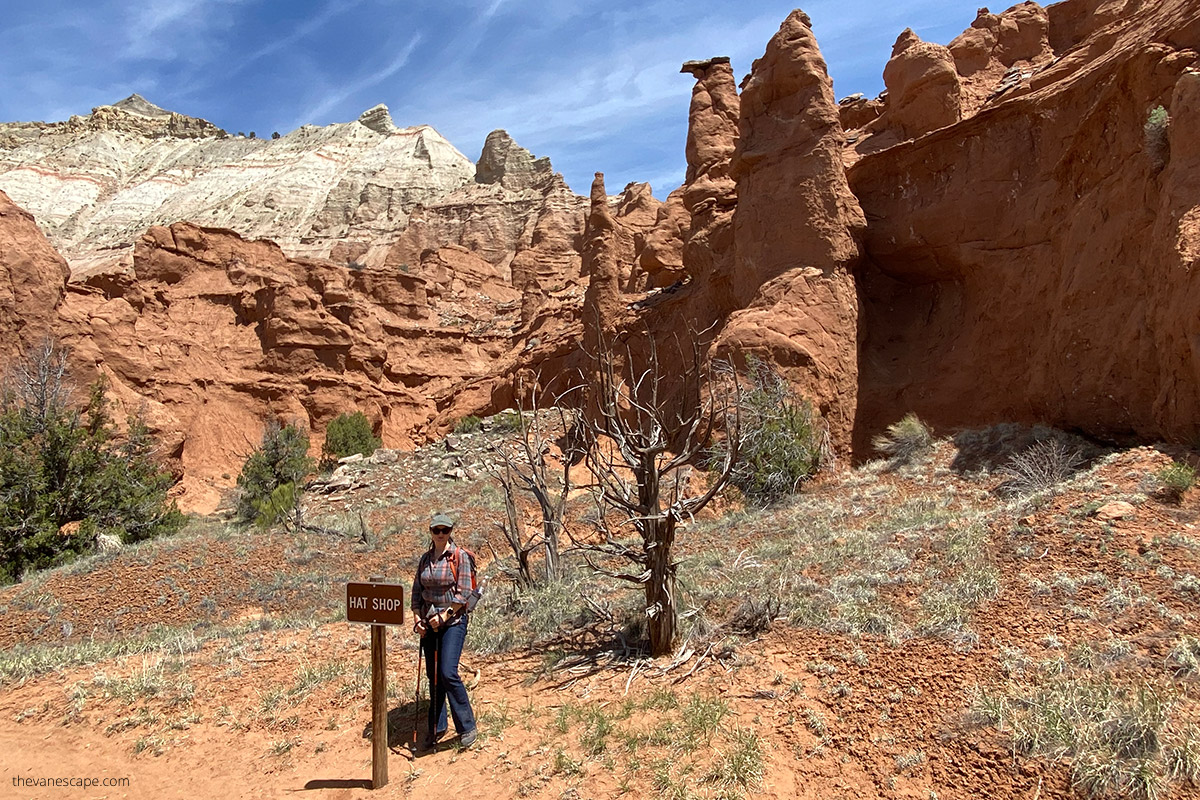 Where is Kodachrome Basin State Park?
Park is nine miles southwest of the scenic Byway 12 near Cannonville, Southern Utah. It's 20 miles southeast of Bryce Canyon National Park. Below we present detailed directions.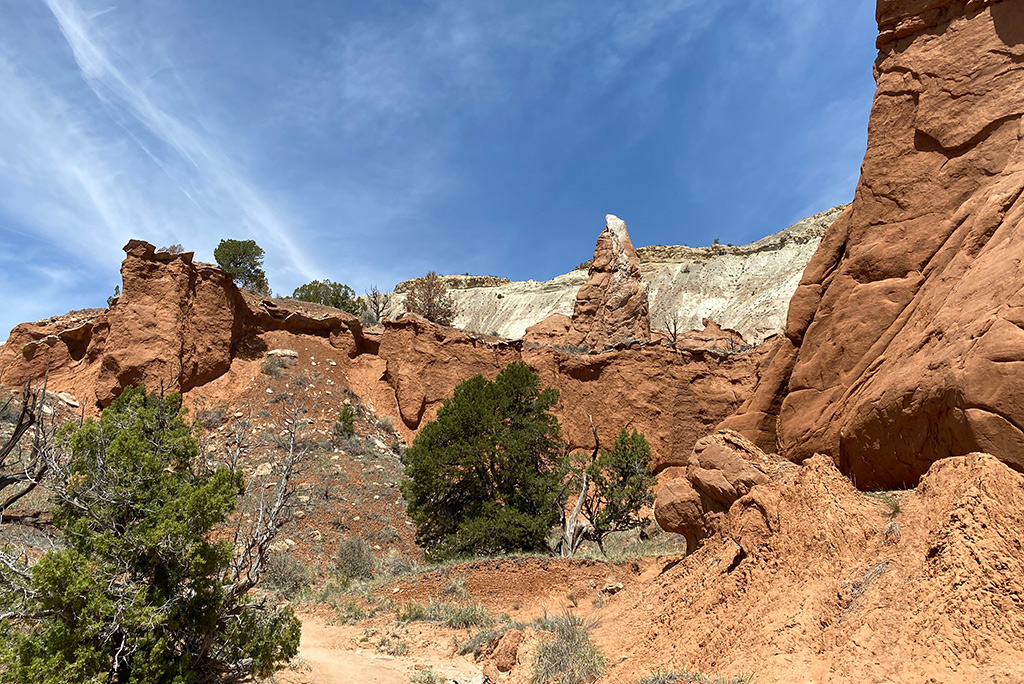 Operating Hours
The park is open all year round from 7 a.m. to 10 p.m. (unless you are staying at one of the campgrounds, which we described below).
Visitor Center
The Visitor Center at Kodachrome Basin is open daily from 8:00 A.M. to 8:00 P.M. It's a great starting point for your trip, where you can obtain a complimentary park map or inquire about the weather conditions and current hiking trail status from the staff. Additionally, a fantastic store offers books, souvenirs, and maps. You can also rent games, scale a small rock wall, and inquire about other activities like biking or horseback riding. They also serve some food, coffee, or ice cream.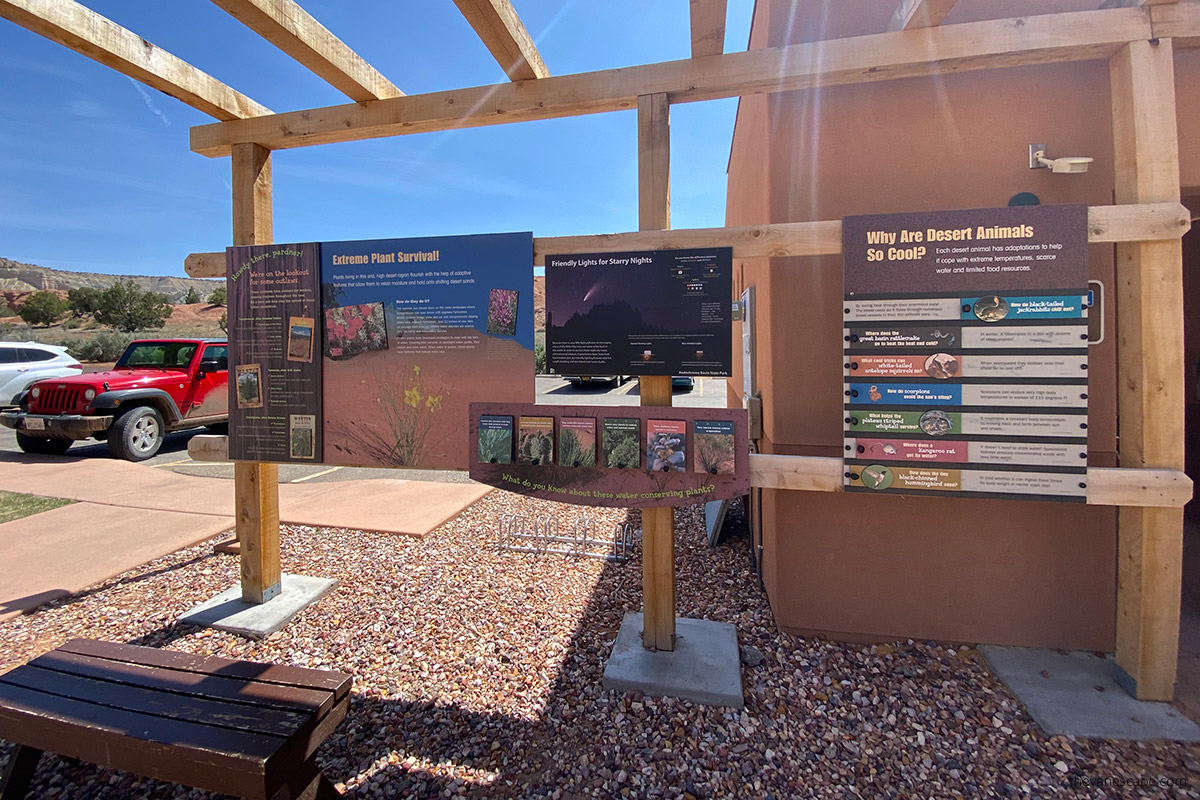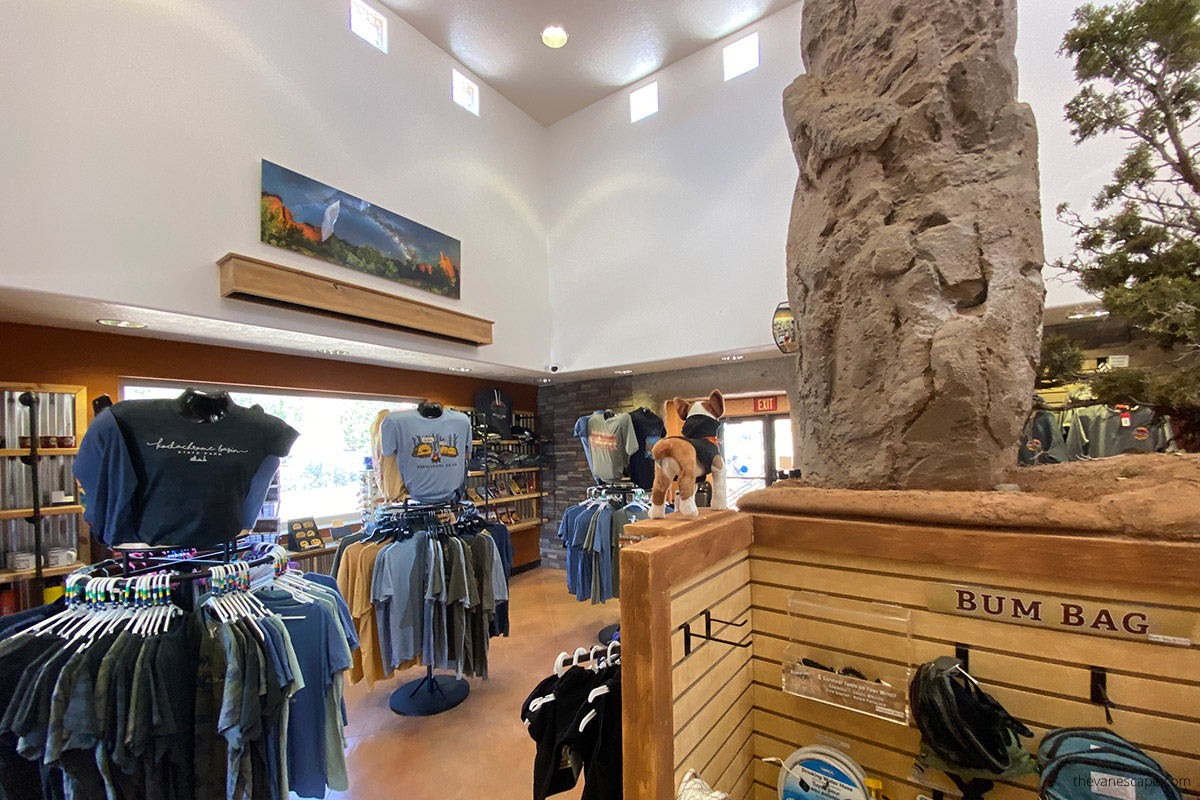 How much does it cost to go to Kodachrome State Park?
Day-Use Fee is $10 per vehicle. You can pay at the entrance to the park, or you can purchase your online ticket. Camping Fees start from $25 (below, we give more details about camping in Kodachrome Basin).
Is the Kodachrome dog friendly?
Yes. Kodachrome Basin welcomes dogs on its trails and campgrounds if they are on a leash. It's a dog-friendly destination.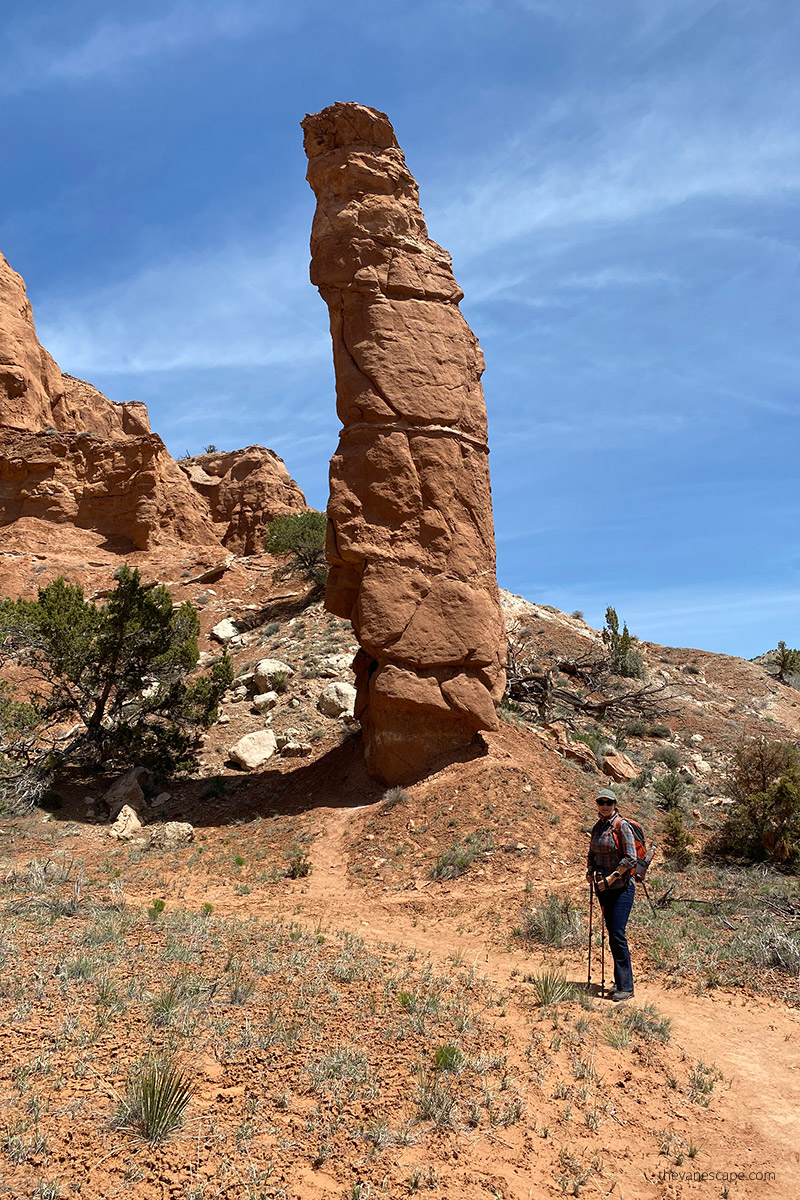 What is the history of the Kodachrome Basin?
The Kodachrome Basin features 67 imposing monolithic stone spires known as sedimentary pipes. These pipes highlight the diverse sandstone layers that unveil 180 million years of geological history. Kodachrome Basin State Park is situated on the Colorado Plateau, which is an elevated region spanning a significant portion of Utah, Arizona, New Mexico, and Colorado's four corners area. The park showcases a variety of exposed formations from the middle Jurassic Period, dating back to 180 million years ago, to the Cretaceous Period, which occurred 95 million years ago.
How did Kodachrome Basin get its name?
In 1948, the National Geographic Society explored and captured images of this area, which were later published in the September 1949 issue of the National Geographic article. The location was named in the article Kodachrome Flat, after the renowned Kodak film known for its vivid color representation. In 1962, the area was designated a state park; however, due to concerns about using the name Kodachrome without permission from Kodak, the name was changed to Chimney Rock State Park. Eventually, the name was changed to Kodachrome Basin with the approval of the Kodak Film Corporation. It was opened to the public as a state park in 1963.
The history is pretty exciting, especially for us, as the photographers who remember Kodak films. We had experience taking pictures on Kodak film and developing them in the darkroom on our own.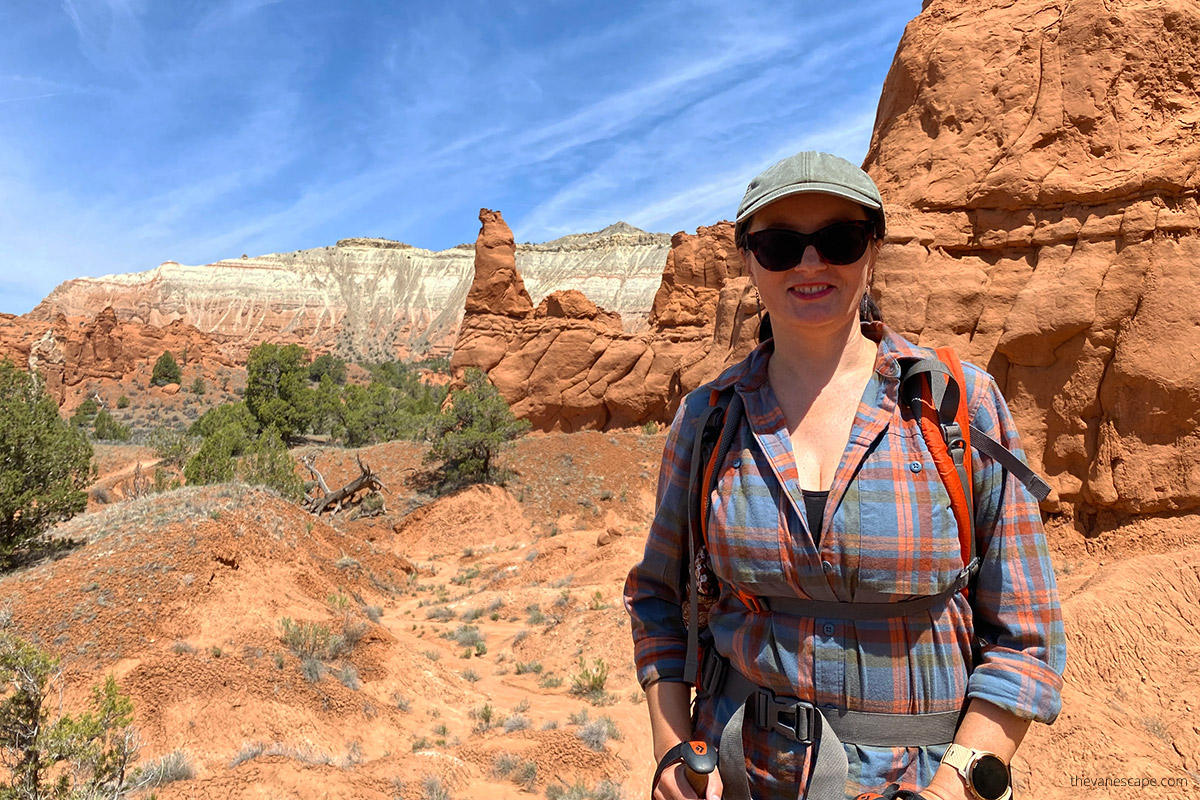 Geology of Kodachrome Basin State Park
The Kodachrome Basin boasts unique sandstone formations called sand pipes, which are not found anywhere else on the planet.
The geological origins of these features are the subject of differing theories among experts. One possibility is that the area was once similar to Yellowstone National Park, complete with hot springs and geysers that eventually became filled with sediment and solidified. Over time, the surrounding Entrada sandstone eroded, leaving behind the distinctive sand pipes. Alternatively, some scientists propose that the sandstone spires were formed by tectonic activity during the Plio-Pleistocene era, which caused intrusions in the sandstone due to the uplift of the surrounding plateaus.
What is the elevation of the Kodachrome Basin?
Kodachrome Basin State Park Elevation – 5,800 feet (1767 m). This means that the mornings and evenings can be chilly at this altitude, which we write about later in the article about the weather and the best months to visit the park.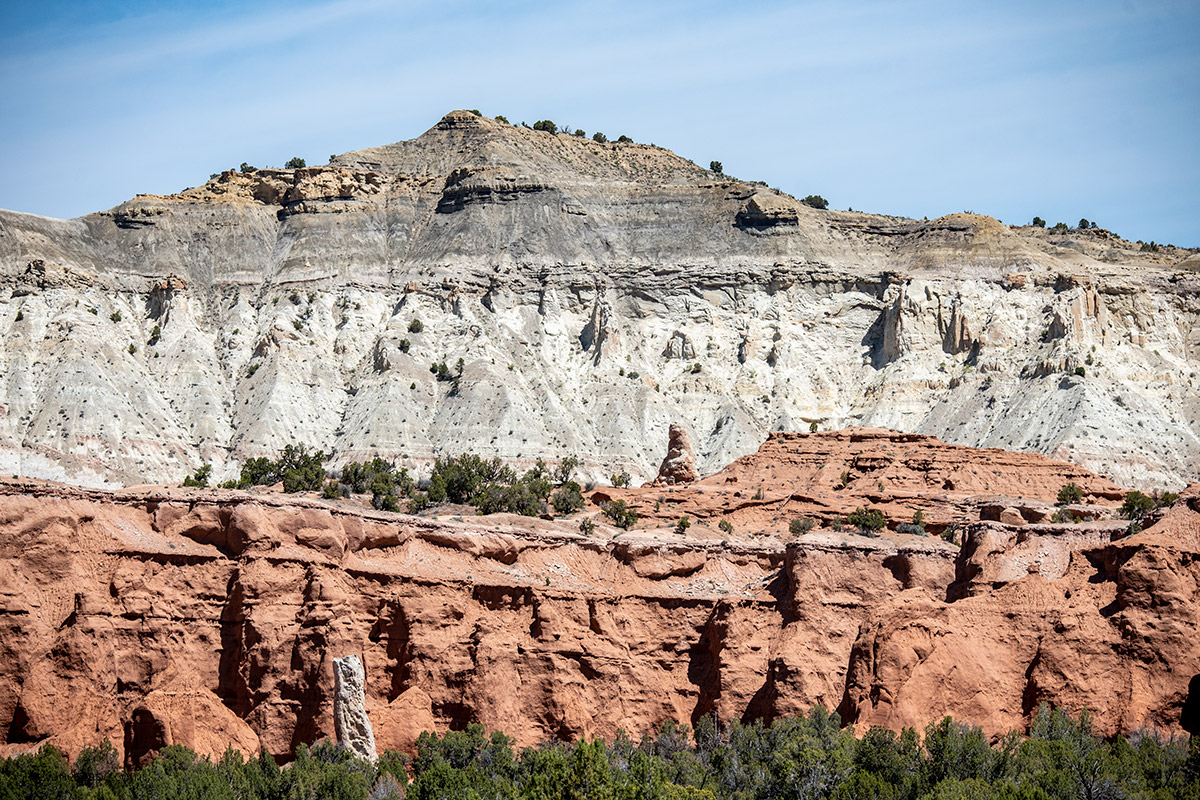 What animals are in the Kodachrome Basin?
When visiting Kodachrome Basin, it's essential to know the various creatures that inhabit the area, such as rattlesnakes, scorpions, and poisonous spiders. To stay safe, wear sturdy boots, protect your legs and hands, and avoid putting them into bushes or rocky crevices. Additionally, carrying a light at night and watching for snakes along trails and walking paths is advised.
You can find larger animals, such as mule deer, mountain lions, and cougars, in this area. Smaller animals like the black-tailed jack and cottontail rabbits, grey squirrels, and chipmunks are often preyed upon by coyotes, bobcats, and grey foxes. There are also various bird species present, including the common raven, golden eagle, pinion jay, scrub jay, rock wren, loggerhead shrike, titmouse, and chipping sparrow.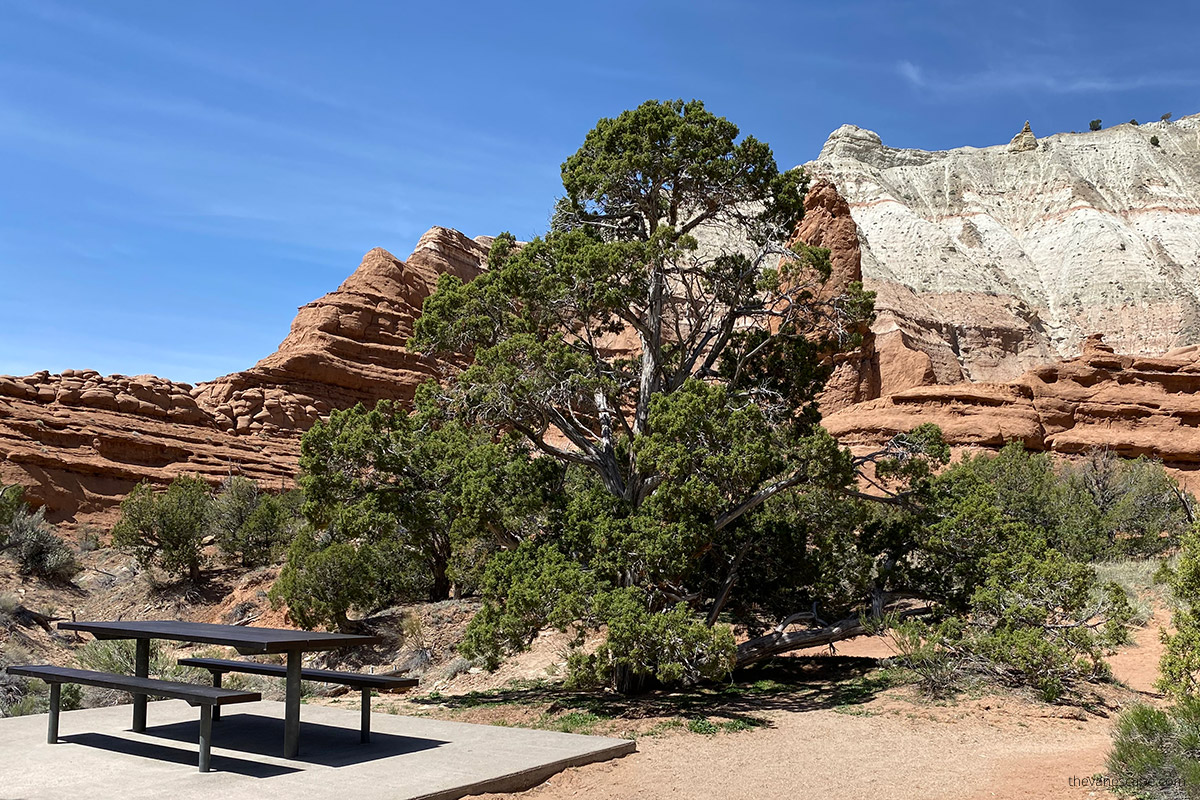 How to Get to Kodachrome Basin State Park?
From Bryce Canyon
If you have some free time while visiting Bryce Canyon National Park, consider taking the 25-mile drive from Bryce Canyon City to Kodachrome Basin. Not including this stunning location in your Utah itinerary would be a missed opportunity, especially since the drive only takes about 40 minutes. We highly recommend spending at least three hours exploring Kodachrome on one or two of its most exhilarating trails. And if you have the time, extending your stay at the excellent Kodachrome Basin Campground for a few days is worth it. You will get there via scenic UT-12 through Tropic, Cannonville, and Kodachrome Road. Those roads are paved.
From Escalante
One of the more famous towns in the area is Escalante – just 42 miles and 50 minutes drive from Kodachrome. Escalante is the gateway to the impressive Grand Stairs Escalante National Monument. But just outside the city towards Kodachrome, you also have another lovely lakeside state park – Escalante Petrified Forest State Park. If you have the time – it's worth stopping at least for an hour. You can relax by the lake or go on a short trail in the park.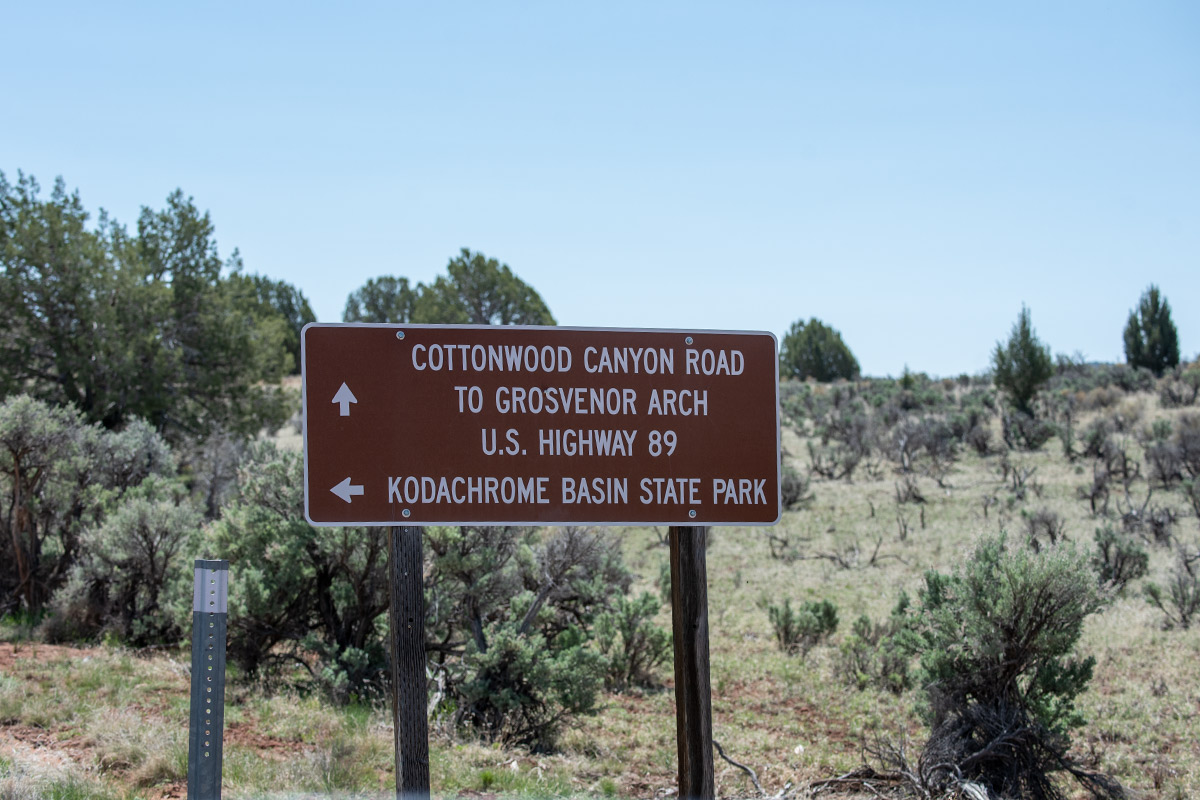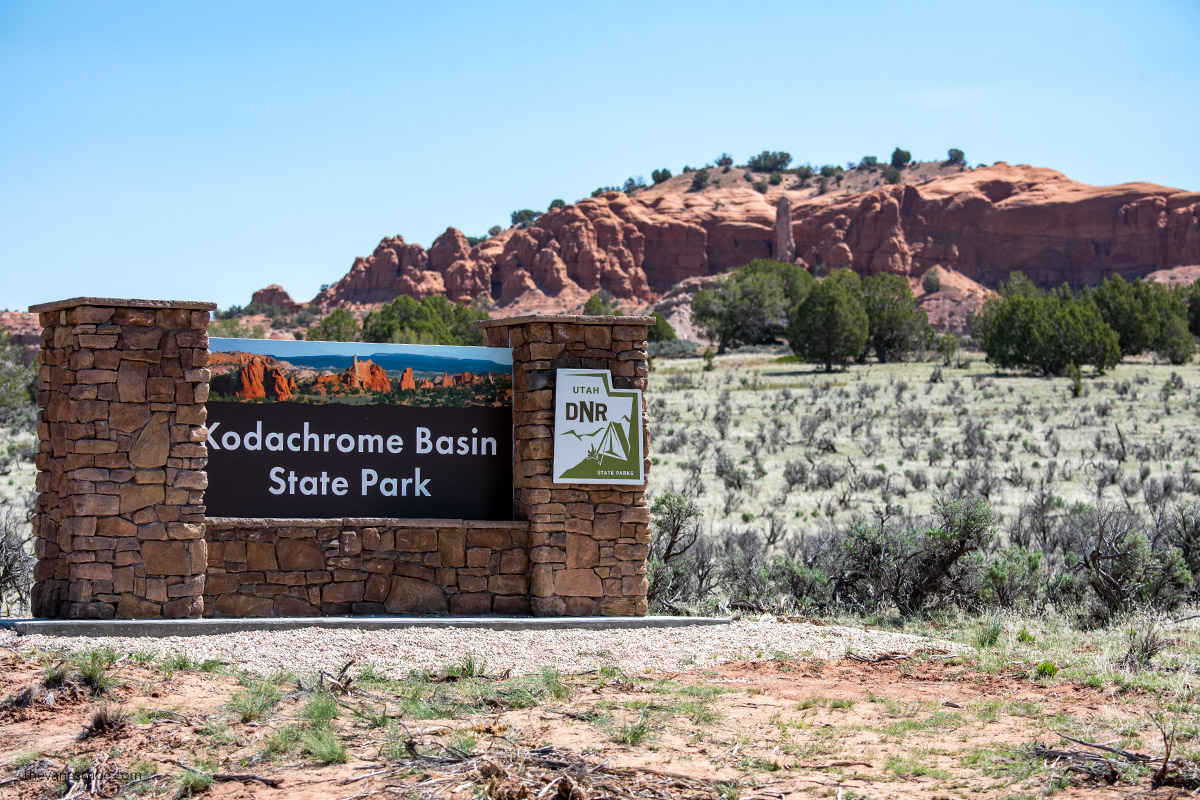 From Kanab
You can also drive to Kodachrome from Utah's Little Hollywood Kanab. You have two options:
The simpler one is on paved roads. It's 90 miles via scenic US-89 N and UT-12 E. It will take about 2 hours to get there as the route is winding.
The second route can be challenging, and only take it if you have a 4WD car and experience driving on gravel roads. This is a route through the highly picturesque Cottonwood Canyon Road. Check the weather and conditions on this route before you set out on it because it can be completely impassable (especially after rain). We took this route because it offers spectacular views and some unusual places, such as Grosvenor Arch or Cottonwood Narrows hike, Utah's hidden gems. It is 86 miles via US-89 S and Cottonwood Canyon Rd/K7000, and the route will take approximately 3 hours without stops.
From Zion National Park
If you want to combine seeing the fantastic monolithic spires of Kodachrome with a visit to Zion National Park – it's also doable. It's about 101 miles and 2 hours and 15 minutes of driving via scenic Zion-Mount Carmel Tunnel and US-89 N.
From Fruita and Capitol Reef National Park
If you plan to visit Fruita, the Capitol Reef National Park entrance, you might consider adding this park to your itinerary. It's situated a bit further away, as you'll need to drive approximately 116 miles via UT-12 W to reach Kodachrome Basin, which will take around 2.5 hours. However, the drive is incredibly scenic and worth considering.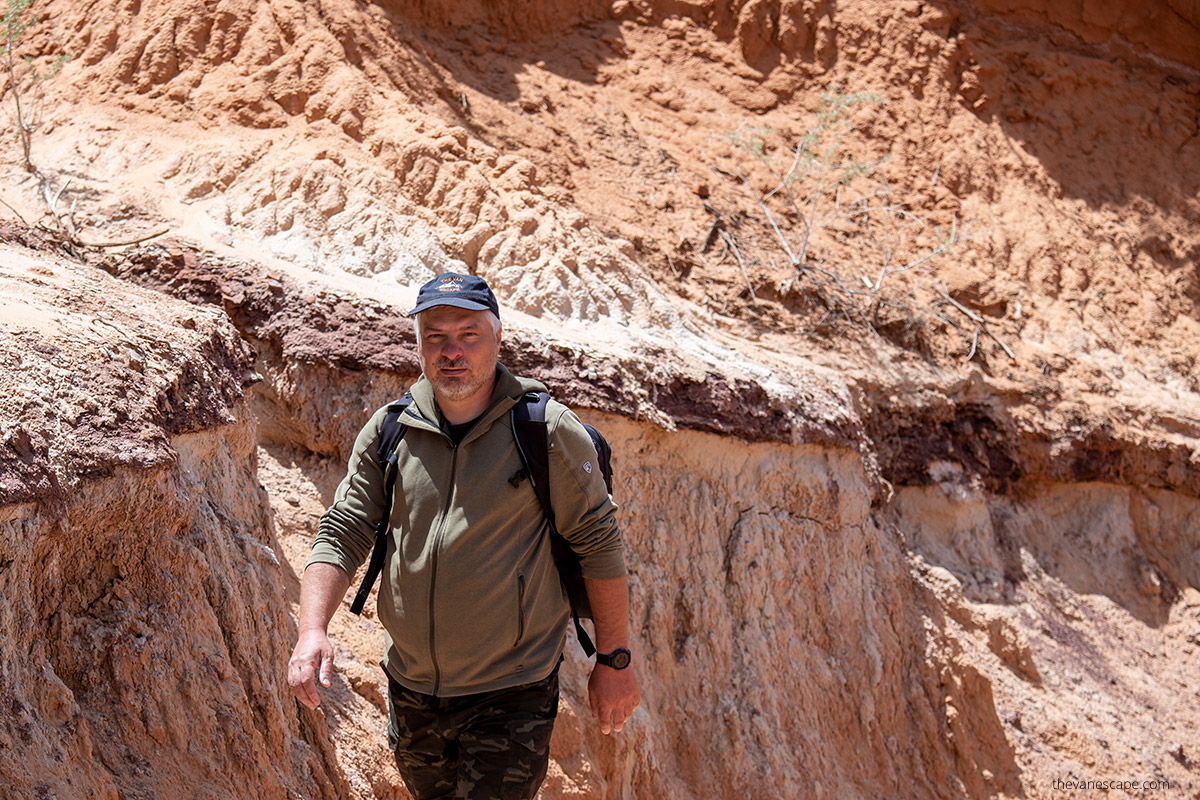 Kodachrome Basin State Park Weather
What is the best time to visit Kodachrome? What is the weather in Kodachrome Basin? We visited it in May, and the weather was perfect. Spring and Fall are the best due to mild temperatures. Summers are sweltering. Below are more details.
Our Tip: Before you go, check out the weather and current conditions.
Spring in Kodachrome Basin
During the months of April, May, and early June, Kodachrome Basin can be quite enjoyable. The temperatures during the day are usually warm, but they can drop to as low as the 20s at night. There is a slight possibility of snow in April, and it's also possible to experience blustery winds throughout the entire season.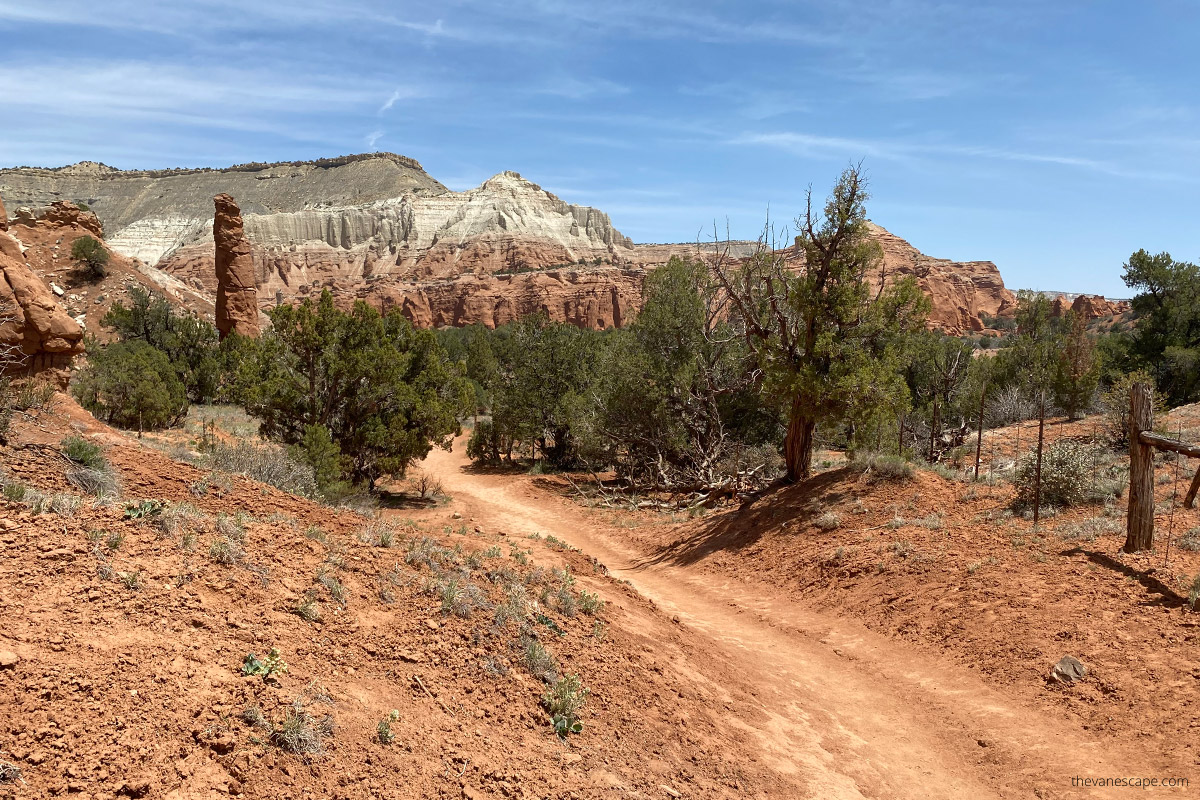 Summer in Kodachrome Basin
During the months of late June, July, August, and early September, the park experiences scorching temperatures, with daytime highs ranging from the 90s to almost 100 degrees. Nighttime temperatures tend to drop into the 50s, offering a bit of relief. However, summer thunderstorms are a real threat during this time and can bring about heavy downpours, dangerous lightning, flash flooding, and winds. During summer thunderstorms, large amounts of rain can cause flash flooding in low-lying areas, washes, canyons, and streams.
Remember to stay hydrated, drink at least a gallon of water daily, and electrolytes. Protect your body from the sun by wearing airy long-sleeved clothing and long pants. Wear a hat, sunglasses, and cream with a high UV filter.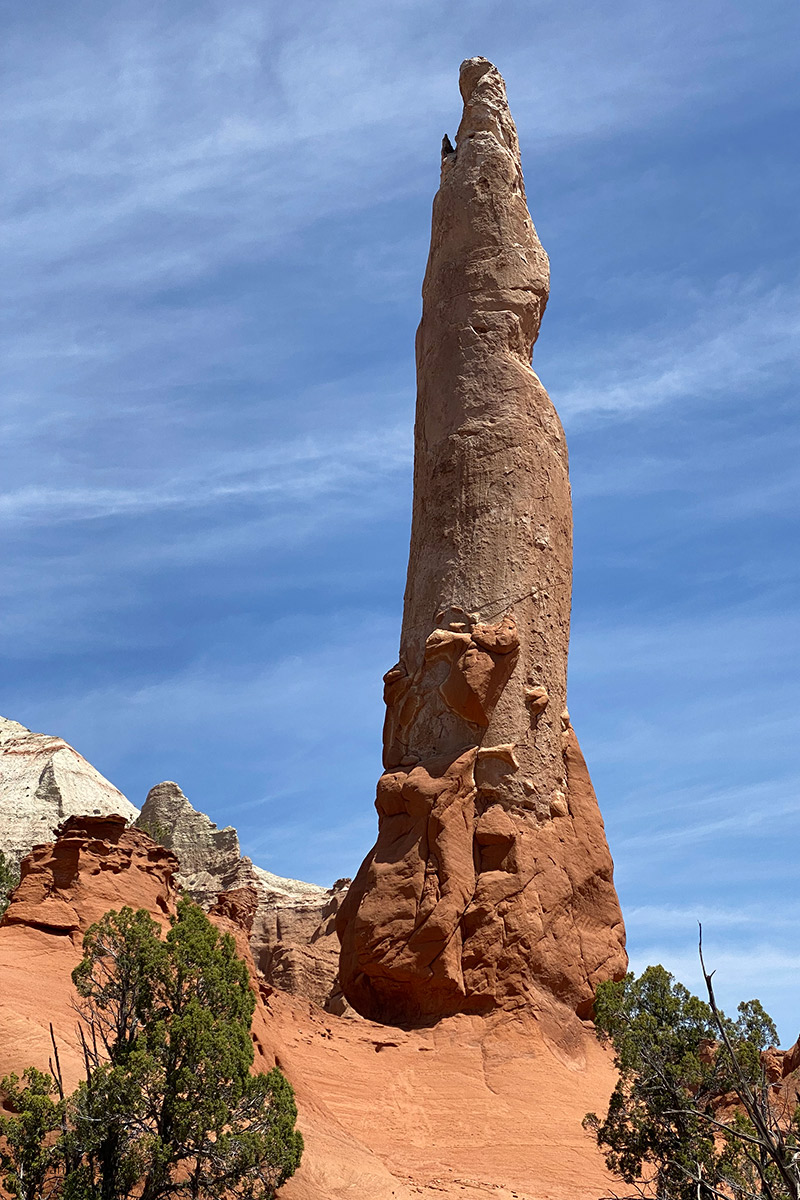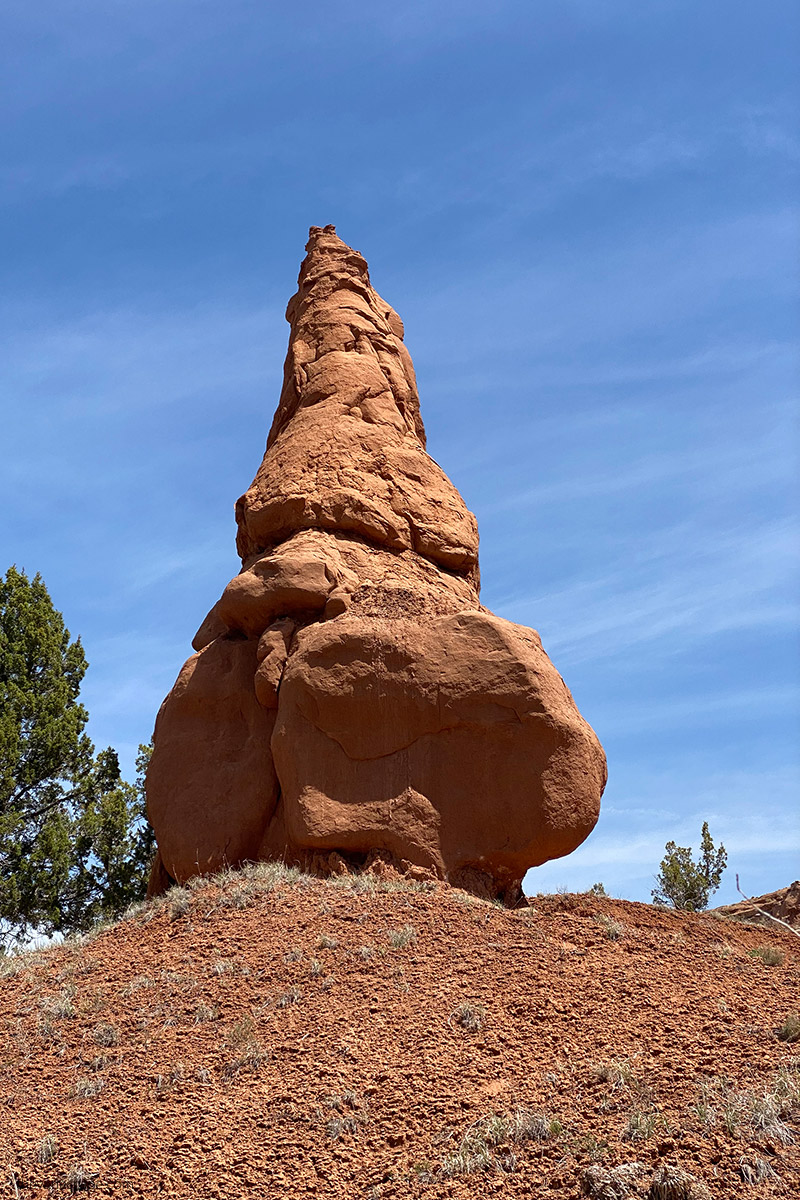 Fall in Kodachrome Basin
The weather typically consists of warm days and cool nights in late September and early October. Daytime temperatures reach the 70s, while nighttime temperatures drop to the 30s. As October progresses, nights become even colder, signaling the start of winter. In November, daytime and nighttime temperatures decrease, and snow becomes possible.
Winter in Kodachrome Basin
During the winter months at the park, cold weather is prevalent. The daytime temperatures from December to March are usually just above or below freezing. The nights can be frigid, with temperatures dropping well below zero. Heavy snowfall can happen anytime during this period, making traveling and outdoor activities hazardous. If you plan to visit during the winter months, preparing for unpredictable weather conditions that can bring extreme cold, wind, and precipitation is essential. It's recommended to dress in layers to ensure your comfort.
Our Tip: Make sure your car is prepared for driving on snow and icy roads and that you have winter tires and snow chains. Check out our Road Trip Packing List Essentials to plan your adventure better.
Kodachrome Basin Campground
There are three campgrounds in Kodachrome Basin State Park, with 62 sites in total. As camping in this scenery is one of the best things to do in Kodachrome Basin. The prices below may change over time – check the official price list on the park website before booking.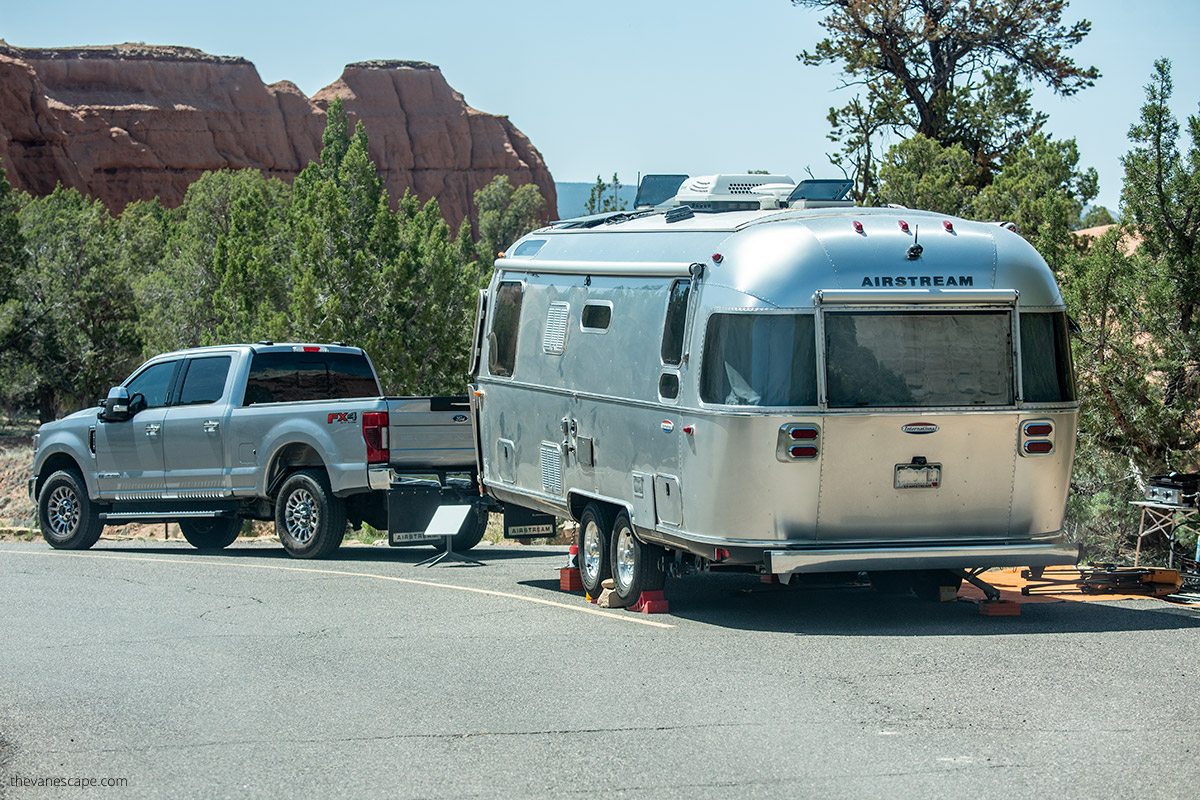 Basin Campground
The Basin Campground is our favorite. It is available from March 1st to December 1st but is closed during winter. It offers full hookups for water, sewer, electricity, and tent sites. There are also amenities such as showers, flush toilets, a dishwashing station, and a firewood hut. Additionally, several exciting hiking trails are nearby, including Angels Palace, Nature Trail, and Grand Parade, all within walking distance of the campground. Generator usage is restricted to noon to 4 pm only. There is an ADA-accessible site available for use.
The Basin Campground offers two types of campsites: Standard Sites with no hook-ups for $25.00/night (maximum of 8 people and 1 vehicle), and Full Hook-Up Sites for $35.00/night (maximum of 8 people and 1 vehicle), with 13 sites available.
Reservations can be made up to 4 months (or 16 weeks) in advance. Check out the official website, or call Reserve America at 1-800-322-3770, or book it online.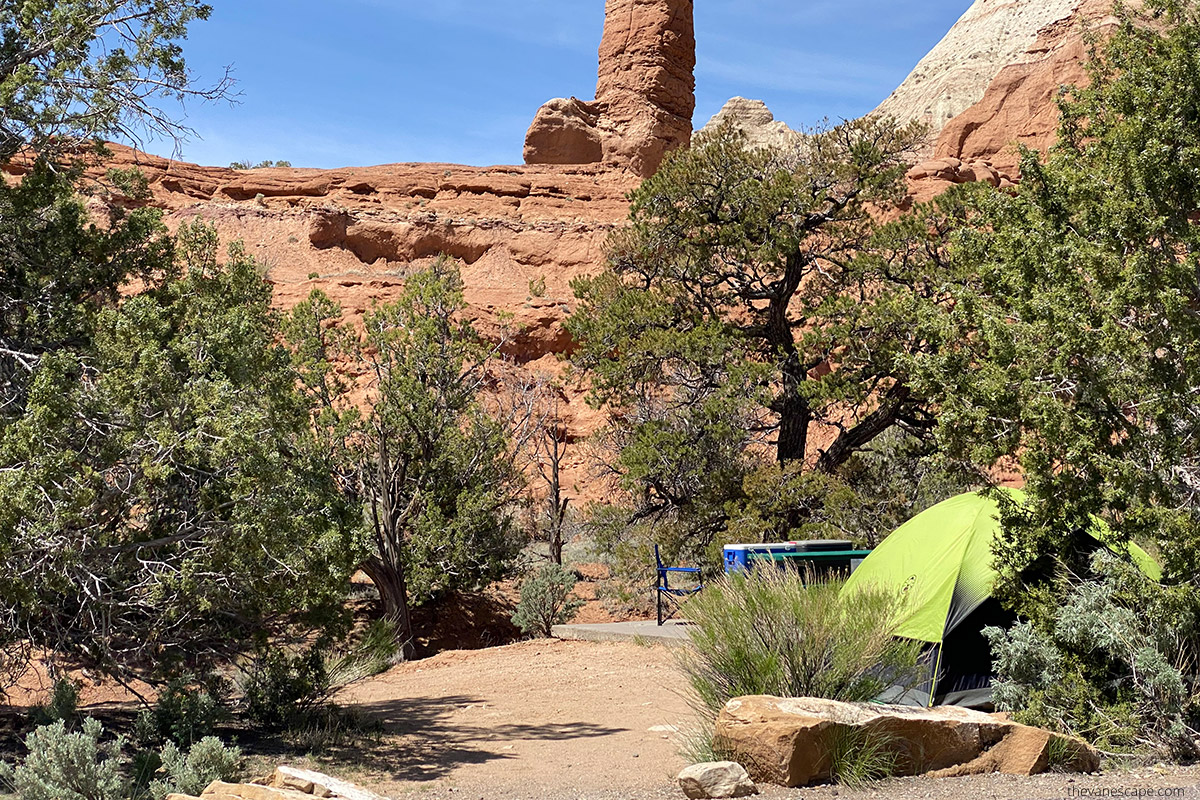 Bryce View Campground
The Bryce View Campground lives up to its name by offering breathtaking views of Bryce Canyon that completely won us over. It operates throughout the year, subject to weather conditions, but without any hookups. The campground allows four people per campsite and has fire rings and tables at each site, along with a vault toilet and a water tap. You can visit the Oasis Group Site or Basin Campground if you need a shower.
The cost of staying at Bryce View Campground is $25.00 per night. The amenities include a vault toilet, no hookups, and a maximum capacity of 4 people and 1 vehicle.
To reserve your spot, please visit the official website or call Reserve America at 1-800-322-3770. You can make a reservation up to 16 weeks in advance.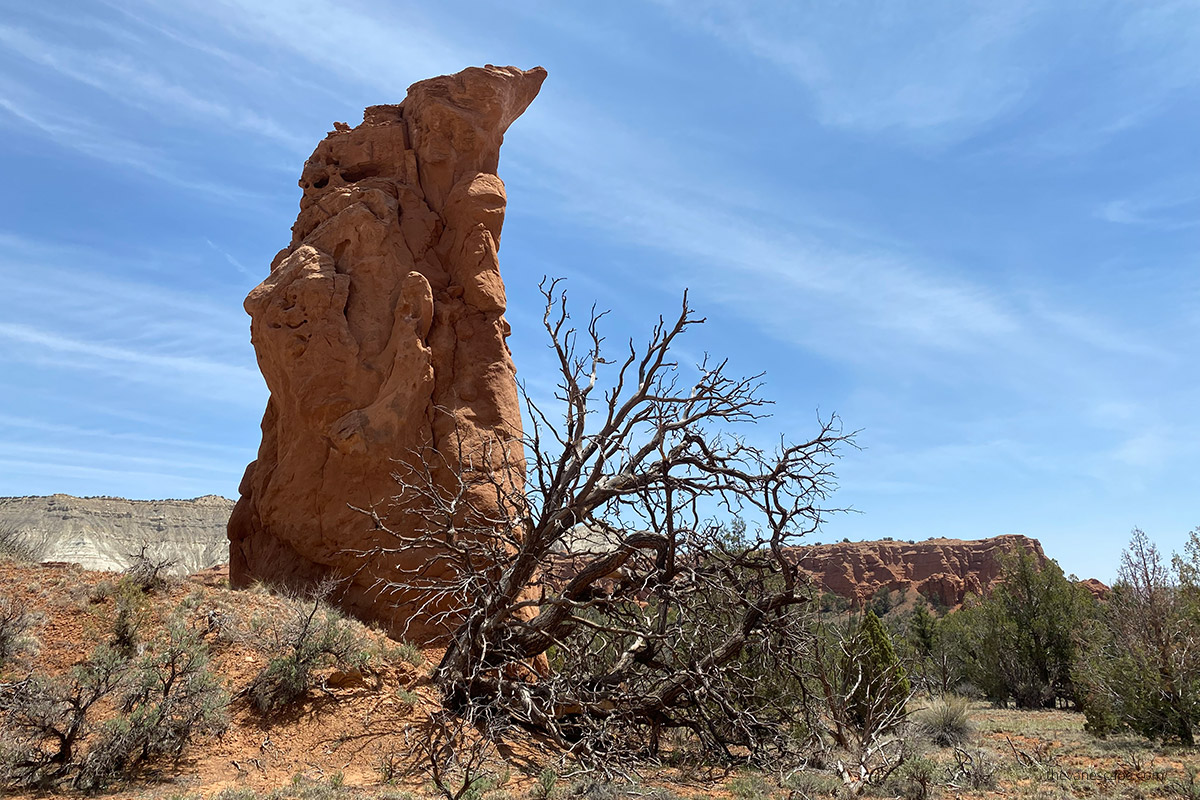 Arch Campground
Arch Campground is the third of Kodachrome Basin Campgrounds. This spot is best suited for RVs, vans, and motorhomes and offers partial hook-ups, including water and electricity. Fire rings and tables are available at each site, as well as a vault toilet and water tap. While no showers are on-site, they can be found at the Oasis Group Site or Basin Campground nearby. Tent camping is not permitted, and each site can accommodate a maximum of two vehicles. Generators are allowed between noon and 4 pm.
The nightly rate for Arch Campground is $35.00, with a maximum occupancy of eight people and one vehicle. Power and water hookups are also available.
Reservations can be made up to 16 weeks in advance or by calling Reserve America at 1-800-322-3770.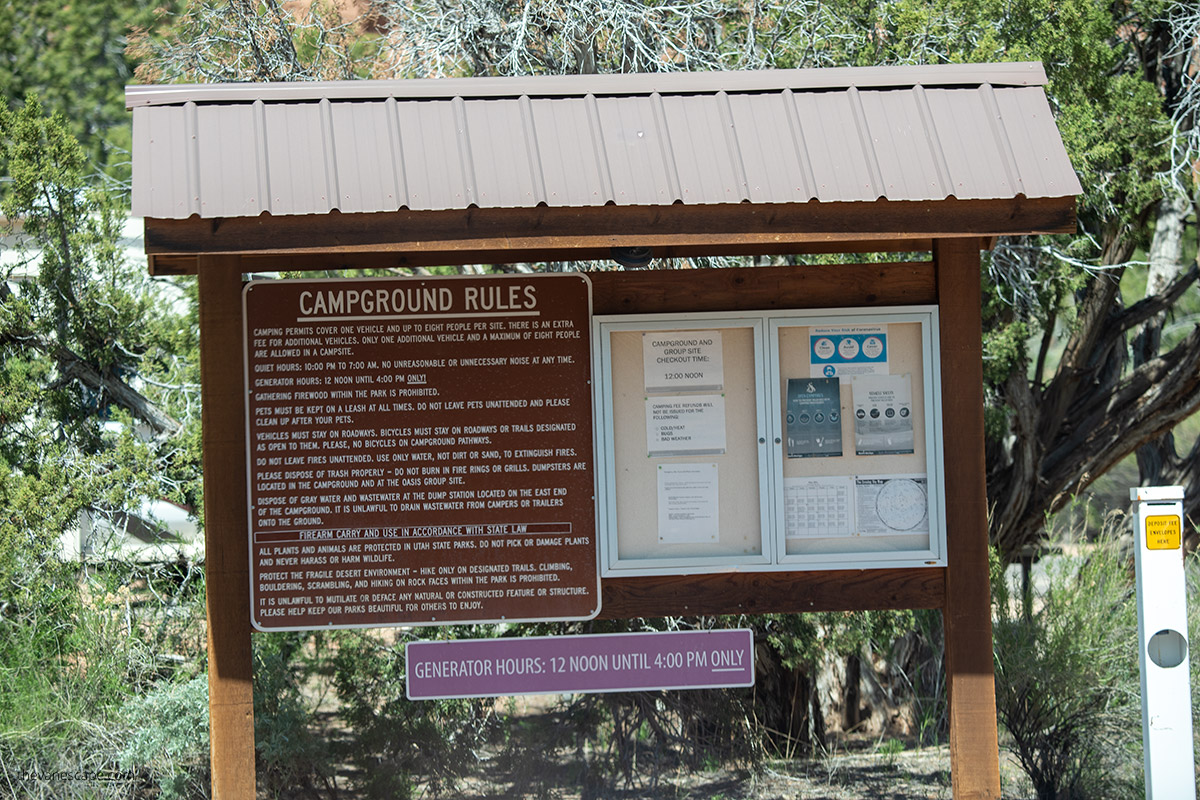 Bunkhouses in Kodachrome Basin
In Kodachrome, also are Bunkhouses, which are furnished with bunk beds (twin over queen), futons, a table, and three chairs. They have heating and air conditioning, a picnic table, a pedestal grill, and a refrigerator. The restroom is in the nearby laundromat, while showers are accessible at the Oasis group site. A maximum of 6 individuals can stay in each bunkhouse, with one vehicle allowed. These bunkhouses are designed in a camper style, so bring your own bedding. Bunkhouses are $85.00/night.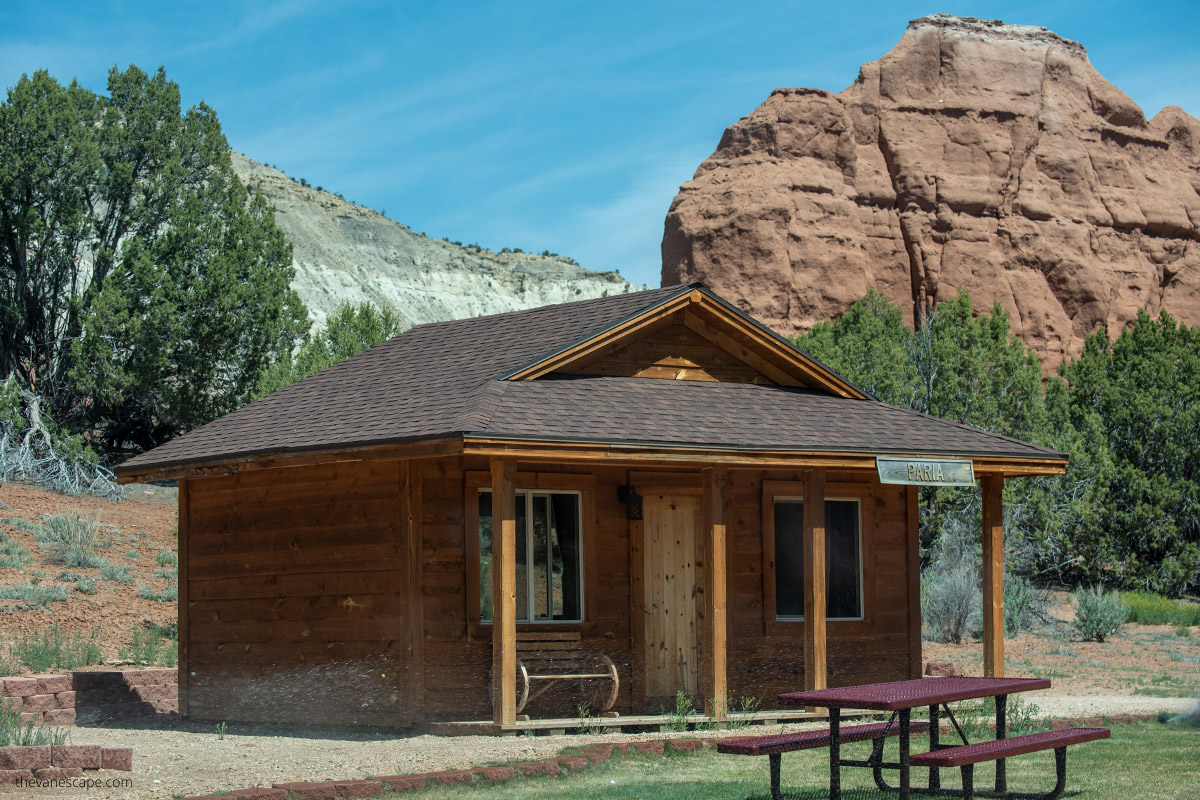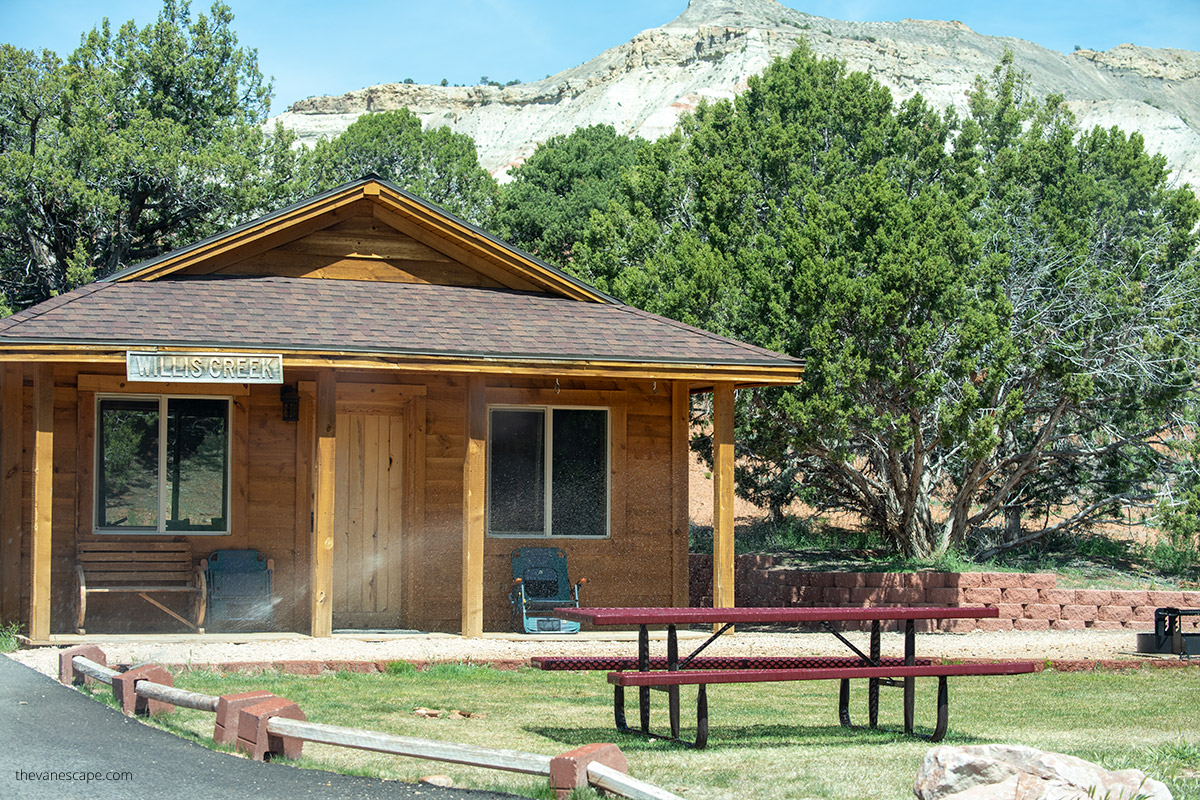 Other Amenities in Kodachrome Basin State Park
Kodachrome Basin also has a full-service laundromat: Red Dirt Wash and Dry. The Visitor Center offers various food options, including hot dogs, wings, mini tacos, taquitos, pretzels, nachos, coffee, tea, cold drinks, and hand-scooped ice cream. You can also rent E-Bikes and Mountain Bikes to explore Kodachrome Basin.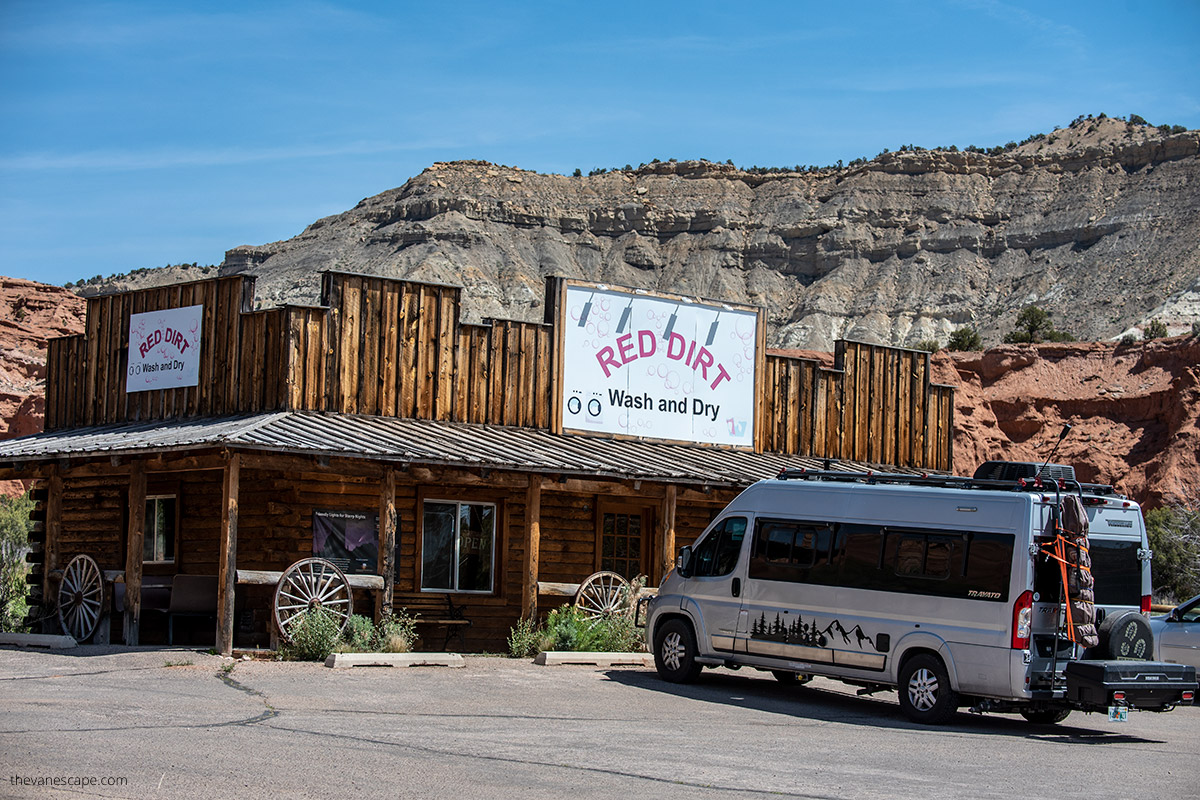 The Best Hikes in Kodachrome Basin State Park
Panorama Trail
Distance: You can complete a 3-mile (4.85 km) or a 6-mile (9.7 km) loop
Difficulty: Easy to Moderate
Open to: Hikers, horses, bicycles
If you have limited time to explore the park, we highly recommend choosing the Panorama Trail. This trail winds through the western side of the park and offers stunning views of several sedimentary pipes. Additionally, you can explore unique geological features such as "Cool Cave," "Secret Passage," and "The Hat Shop." It's definitely one of our favorites! Moreover, Panorama Trail offers some extensions: Panorama Point, Cool Cave Loop, and Shepherd's Loop.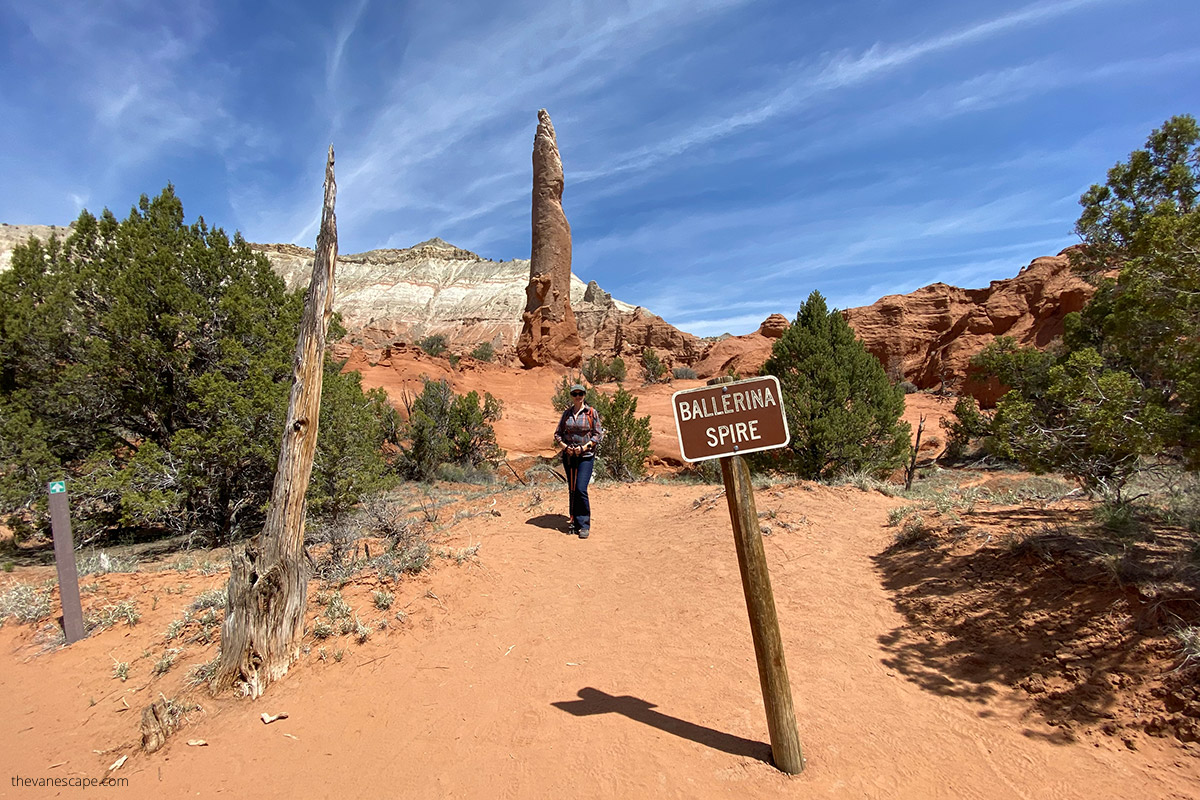 Panorama Trail Extensions
Panorama Point
It's 1 mile (1.6 km) round trip extension, which gives you breathtaking views.
Cool Cave Loop
It's a 2-mile (3.2 km) extension of Panorama Trail, leading to a large alcove formation called Cool Cave. If you are looking for such shapes, check out our photos and tips from nearby Cutler Cove.
Shepherd's Loop
This is 3 miles (4.85 km) extension of Cool Cave Loop, and it's strenuous. The trail offers the option of rappelling, with three separate rappels available, including the longest one at 105′. The final rappel leads directly into Cool Cave. However, if you prefer not to rappel, you can opt for a loop near Cool Cave instead. This trail is also unique in that it is the only one in the park that offers backcountry camping, with two sites available. These sites are the only ones outside of the Kodachrome Basin Campgrounds.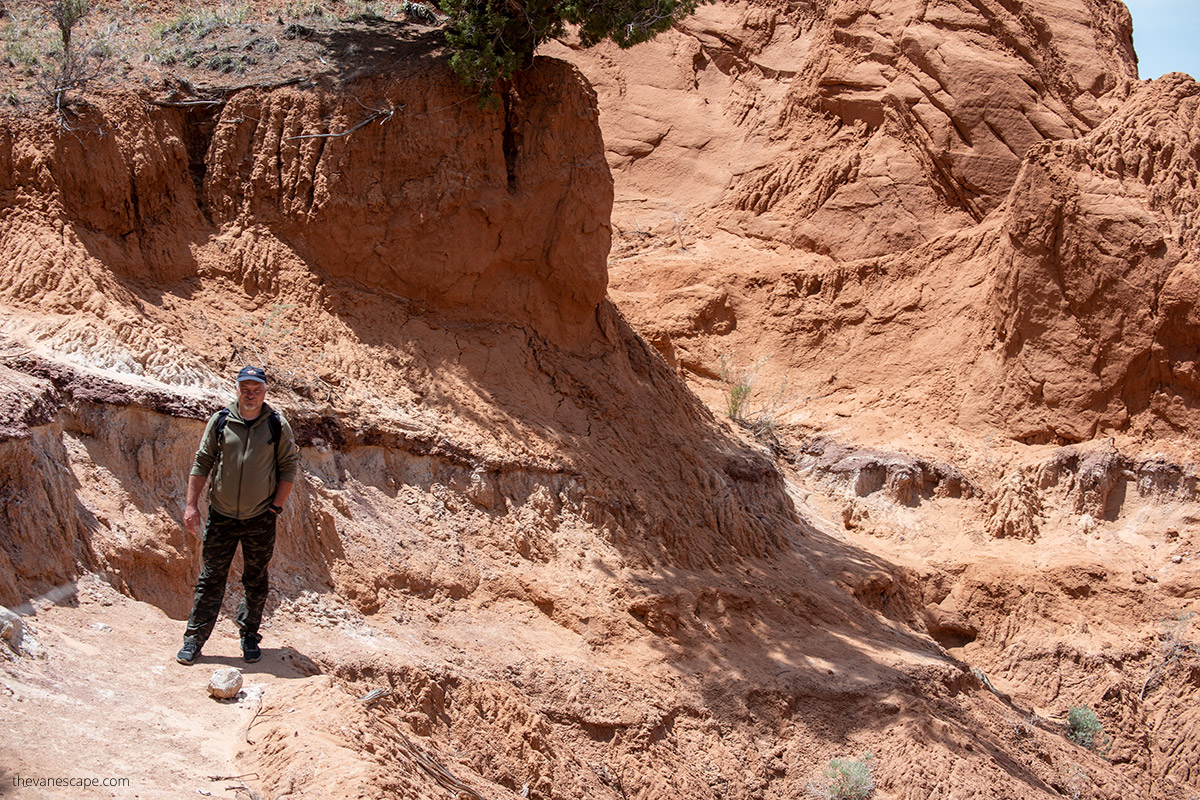 Grand Parade Trail
Distance: – 1.5 mile (2.4 km)
Difficulty: Easy
Open to: Hikers, horses, bicycles
The Grand Parade Trail is a picturesque 1.5-mile (2.4 km) route that remains on the floor of Kodachrome Basin. Although it's an easy and brief trail, you can enjoy observing the diverse bird and plant life along the way.
Angel's Palace Trail
Distance: – 1.5 mile (2.4 km)
Difficulty: Easy to Moderate
Open to: Hikers
The Angel's Palace Trail elevates 150 feet (46 m) above the basin floor and spans 1.5 miles (2.4 km), offering breathtaking views of the Kodachrome Basin, Bryce Canyon, and the surrounding region. For photographers, it is an exceptional trail to capture stunning shots.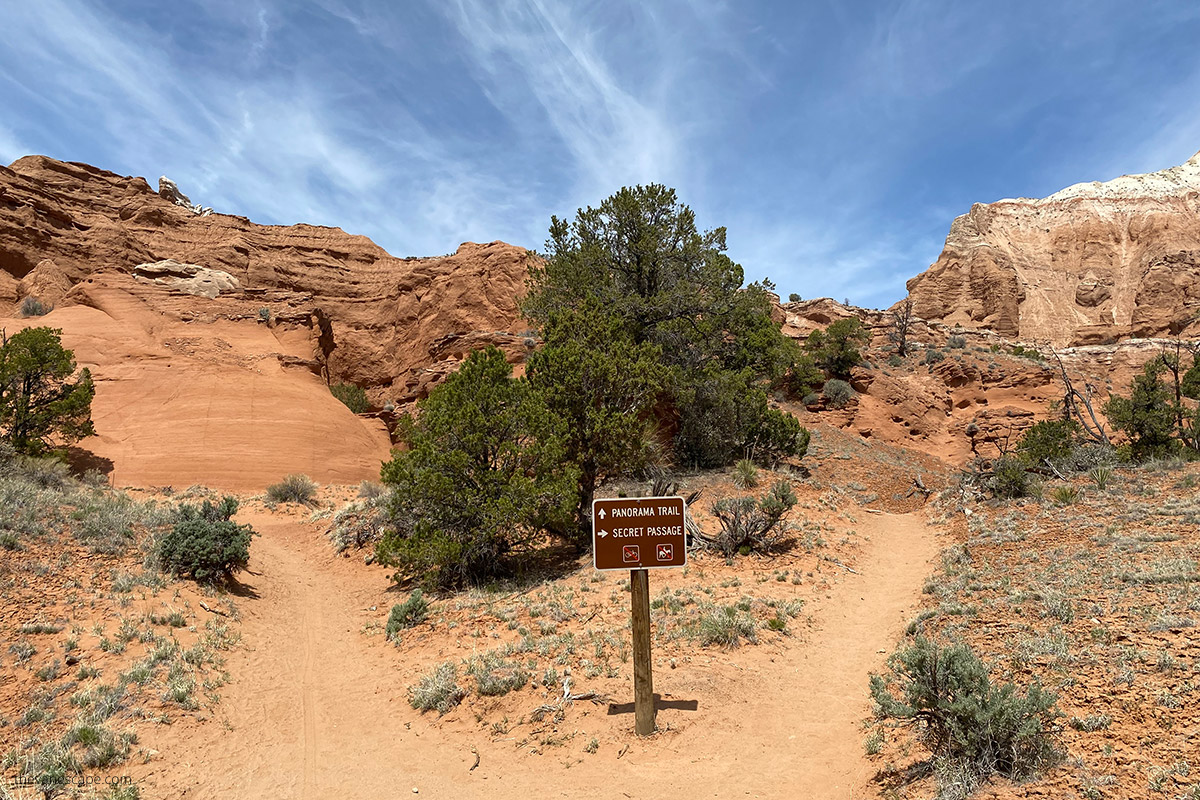 Sentinel Trail
Distance: – 1.7-mile (2.7 km)
Difficulty: Easy to Moderate
Open to: Hikers
The Sentinel Trail is a scenic 1.7-mile (2.7 km) loop that previously led to the Shakespeare Arch, the largest natural arch in the park. Unfortunately, the arch collapsed in 2019. Nevertheless, visitors can still enjoy hiking the trail and taking in the breathtaking views of the Grand Staircase-Escalante National Monument.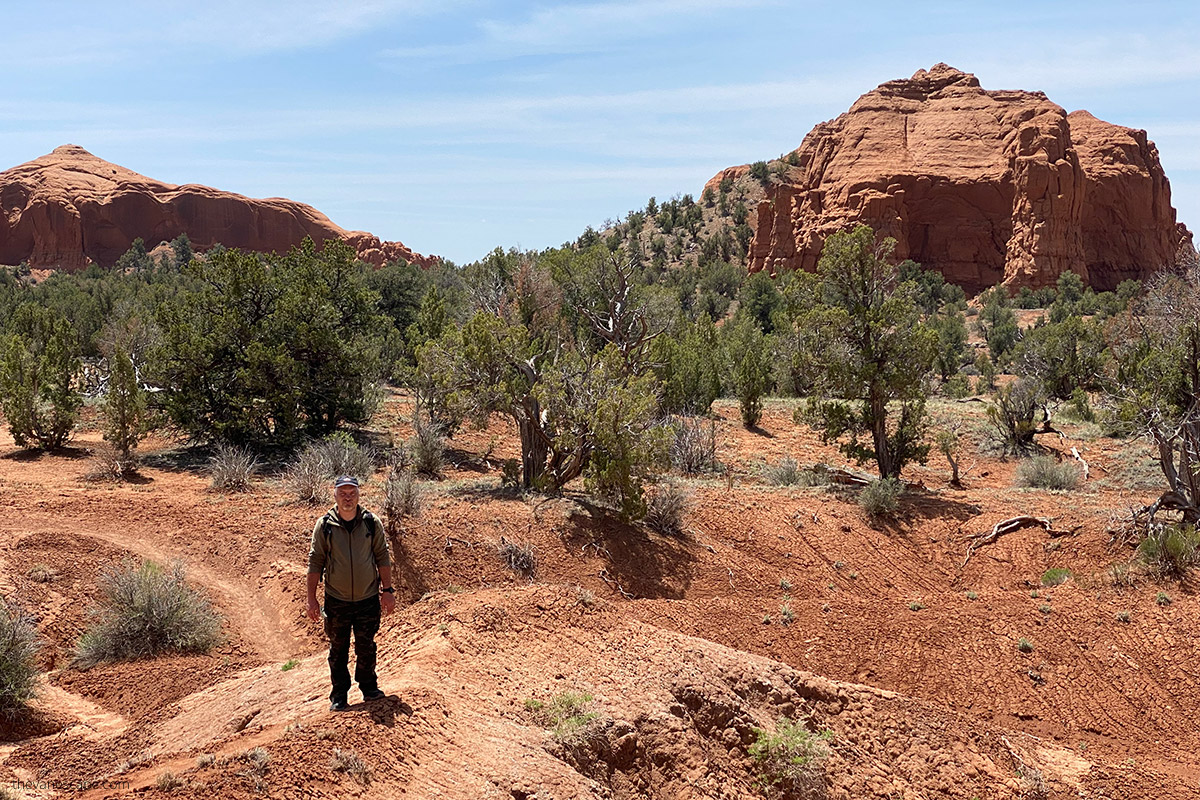 Nature Trail
Distance: – 0.5-mile (0.8 km)
Difficulty: Easy
Open to: Hikers, ADA accessible
The Nature Trail is a quick and effortless path that features informative panels along its 0.5-mile (0.8 km) hard surface. These panels provide an introduction to the various plants, animals, and geology that can be found within Kodachrome Basin. Additionally, the trail is ADA-accessible.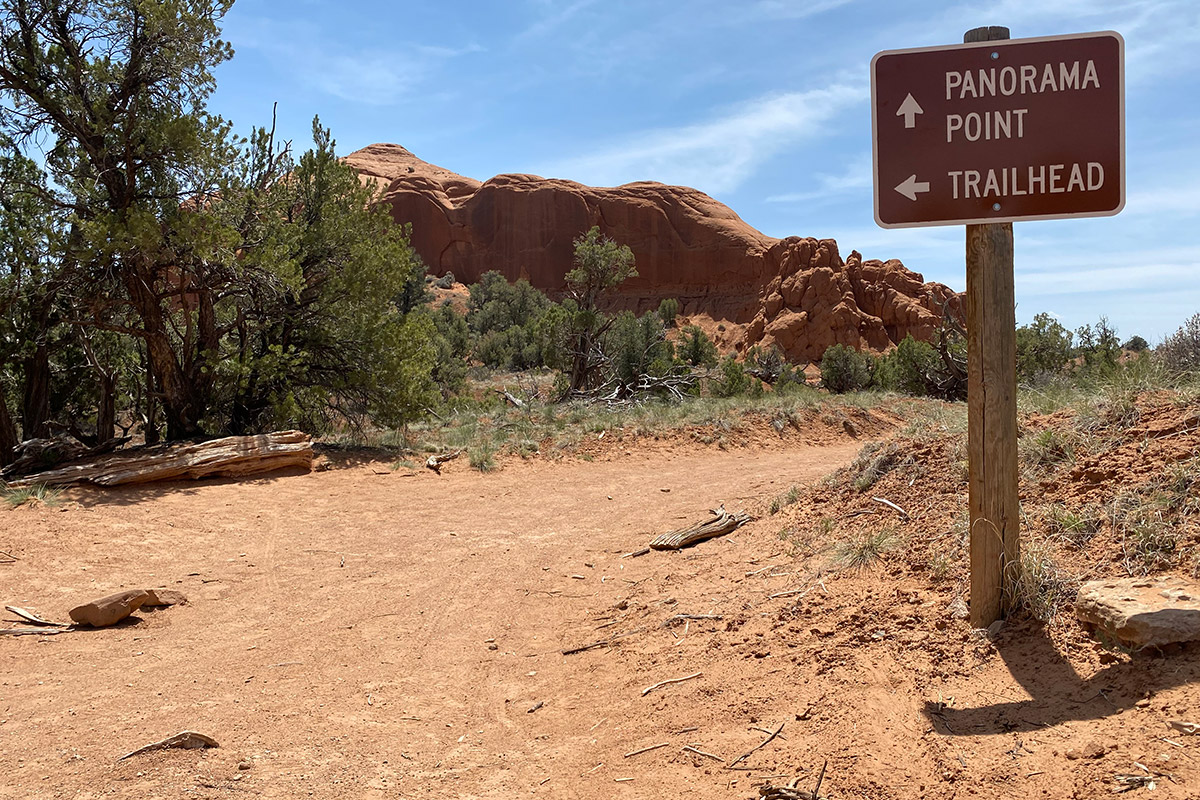 12 Things to Do in Kodachrome Basin State Park
Below is our list of the top 12 things to do in Kodachrome Basin State Park and nearby the park.
1. Hiking
When visiting Kodachrome Basin, hiking is a must-do activity to witness the breathtaking rock formations. Be sure to select one of the hiking trails listed above. If you have limited time, the Panorama Trail is a top recommendation and our favorite.
2. Camping
Camping at one of the Kodachrome Basin Campgrounds is one of the top activities in the park. Enjoy its spectacular location, and book your campsite for a night. Check out also our car camping checklist to prepare for this adventure.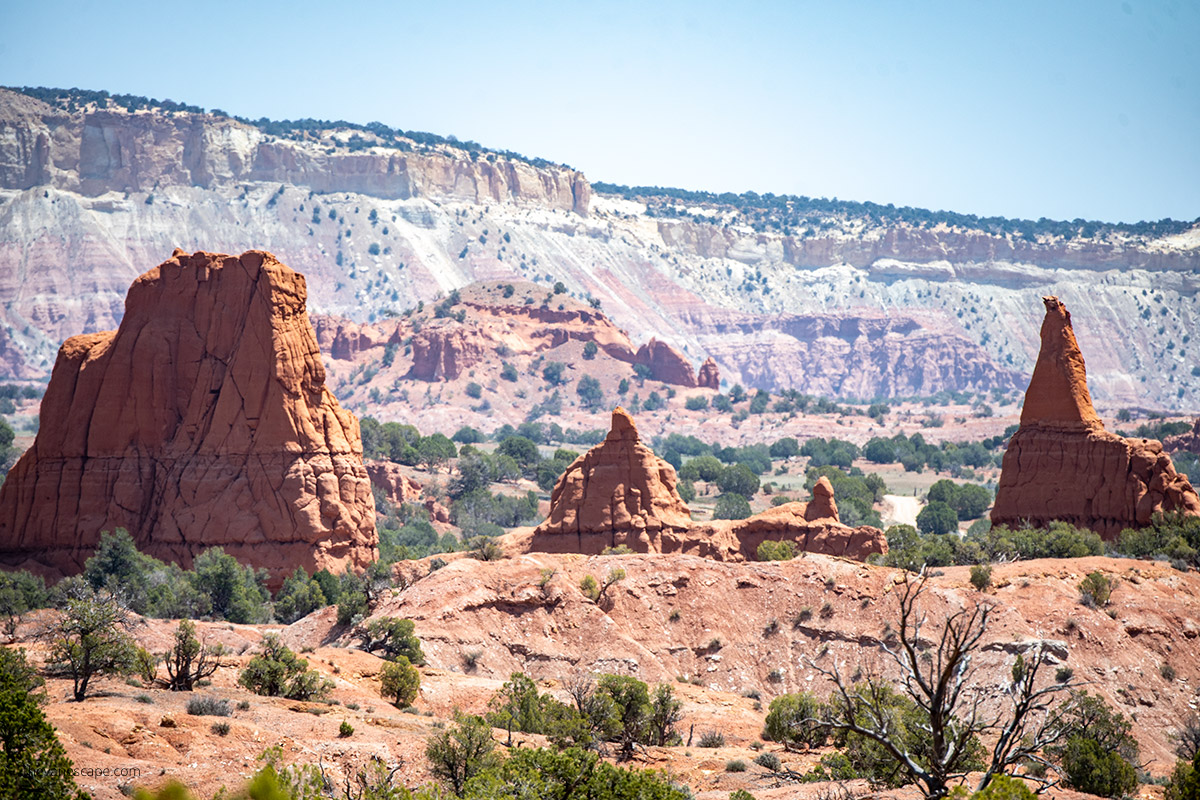 3. Mountain Biking
When you visit Kodachrome Basin, you can rent E-Bikes and Mountain Bikes to explore the park or even take them outside the park. Helmets are provided for your safety. The rental rates are $75 for a full day and $40 for a half day for E-Bikes, while Mountain Bikes can be rented for $50 for a full day and $30 for a half day.
4. Horseback Riding
Guided horseback rides are available throughout the park if you want a fun and adventurous way to explore Kodachrome Basin. The rate is $54 for a one-hour ride, while a two-hour ride is $75. Helmets are also available for your safety. To reserve your spot, please call Kodachrome Trail Rides at 345-679-8100 or 435-834-5441.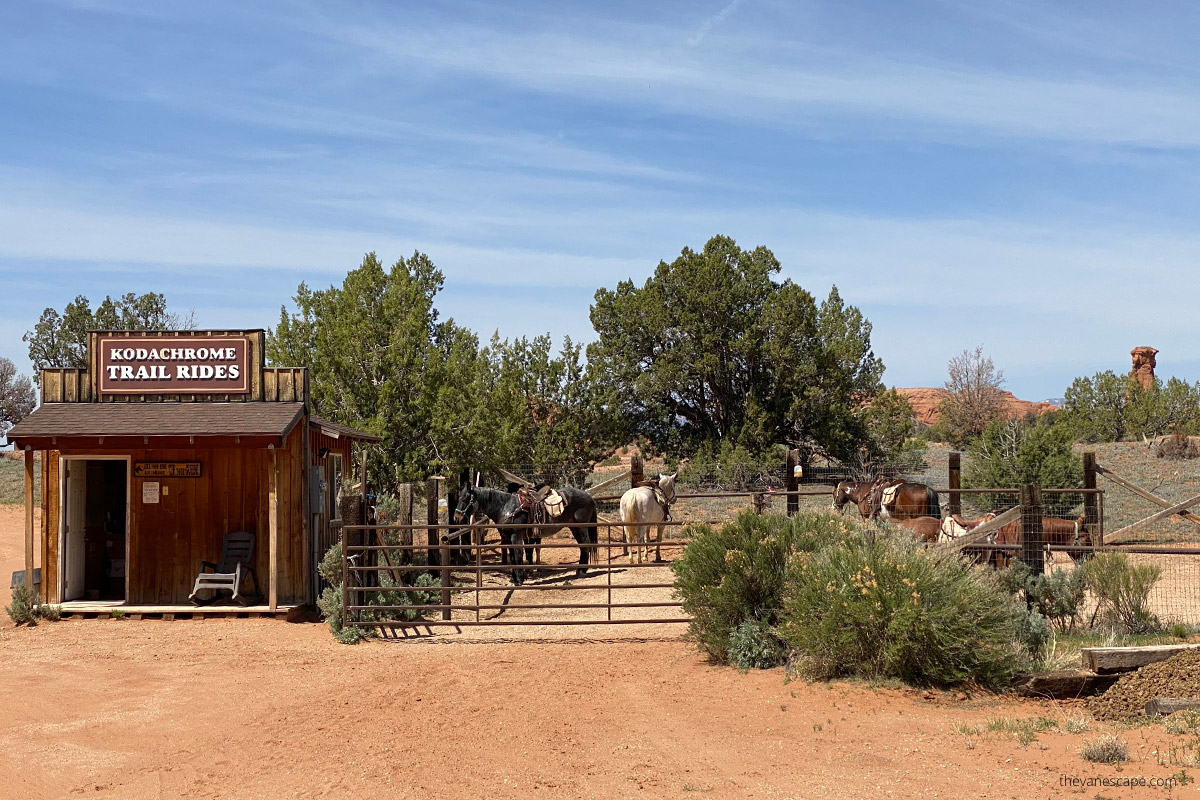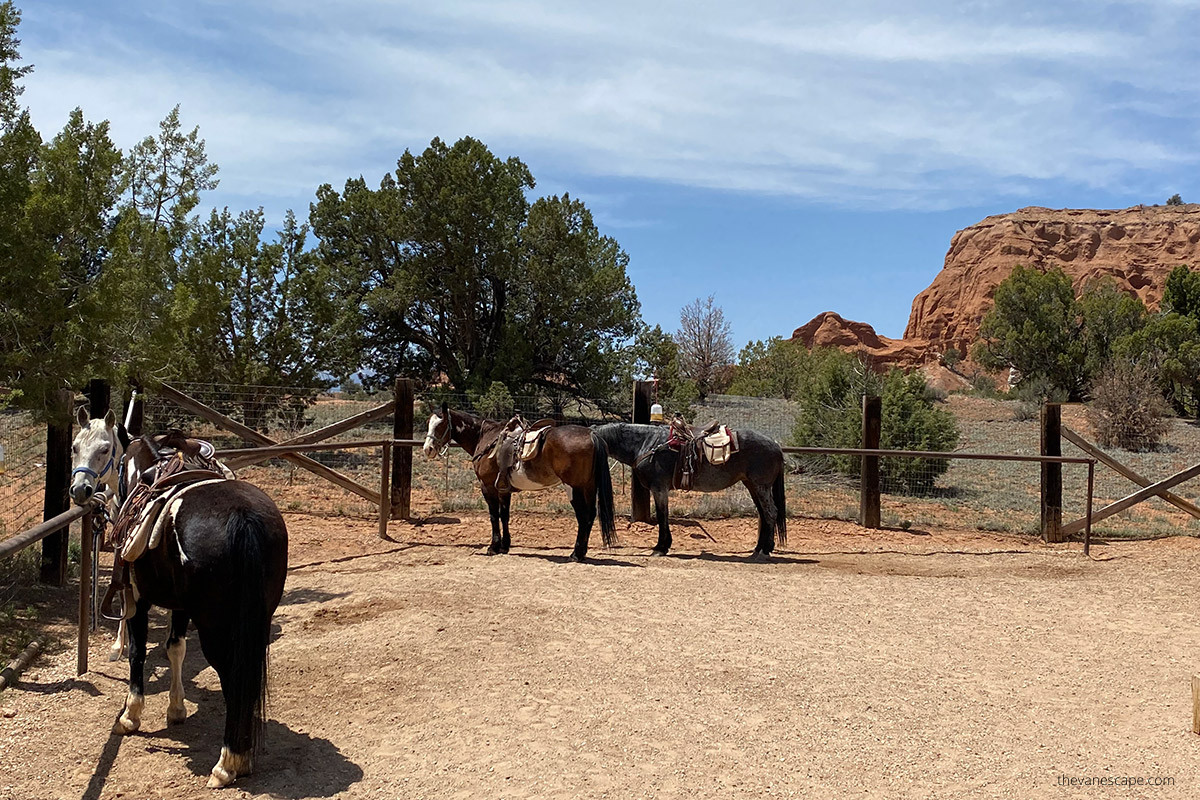 5. Enjoy Kodachrome Disc Golf Course
Visitors can enjoy playing golf in Kodachrome, including their newly constructed 18-hole disc golf course. With its length and challenging layout, you can have a lot of fun while enjoying the stunning views. The course begins and ends at the Visitor Center, where you can purchase or rent discs. An exciting feature is the ability to play at night, thanks to the illuminated baskets.
6. Stargazing
At Kodachrome Basin State Park, you can witness breathtaking stargazing and marvel at the beauty of the Milky Way. This park achieved certification as an International Dark Sky Park in January 2021, elevating its status and making it an even more extraordinary stargazing destination.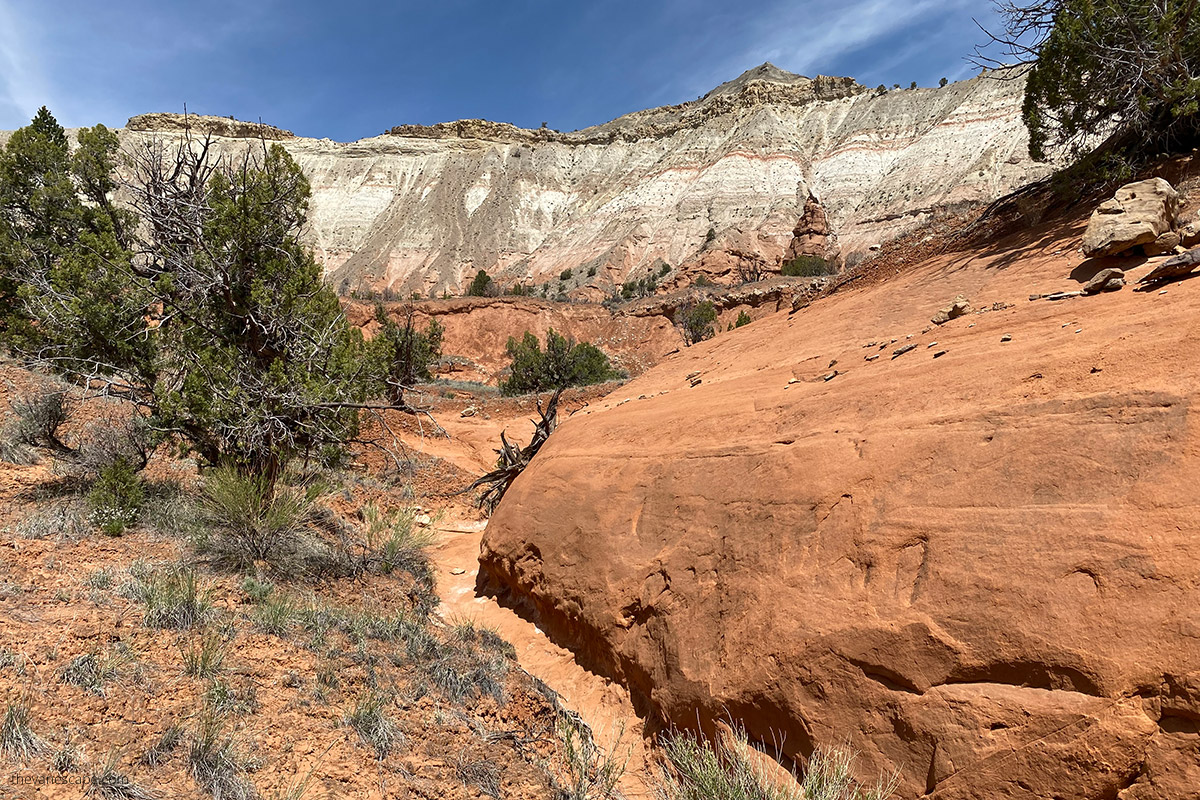 Things to do near Kodachrome Basin
7. Visit Grosvenor Arch
Utah is renowned for its magnificent arches and among the most impressive you can admire in Arches National Park. Additionally, Natural Bridges National Monument also boasts unique arches. However, visiting Kodachrome Basin offers the opportunity to marvel at the breathtaking Grosvenor Arch. This intricate double arch is located 11 miles southeast of the Basin. Moreover, the Cottonwood Canyon and Paria River area, situated south of the Kodachrome Basin, presents endless possibilities for exploration.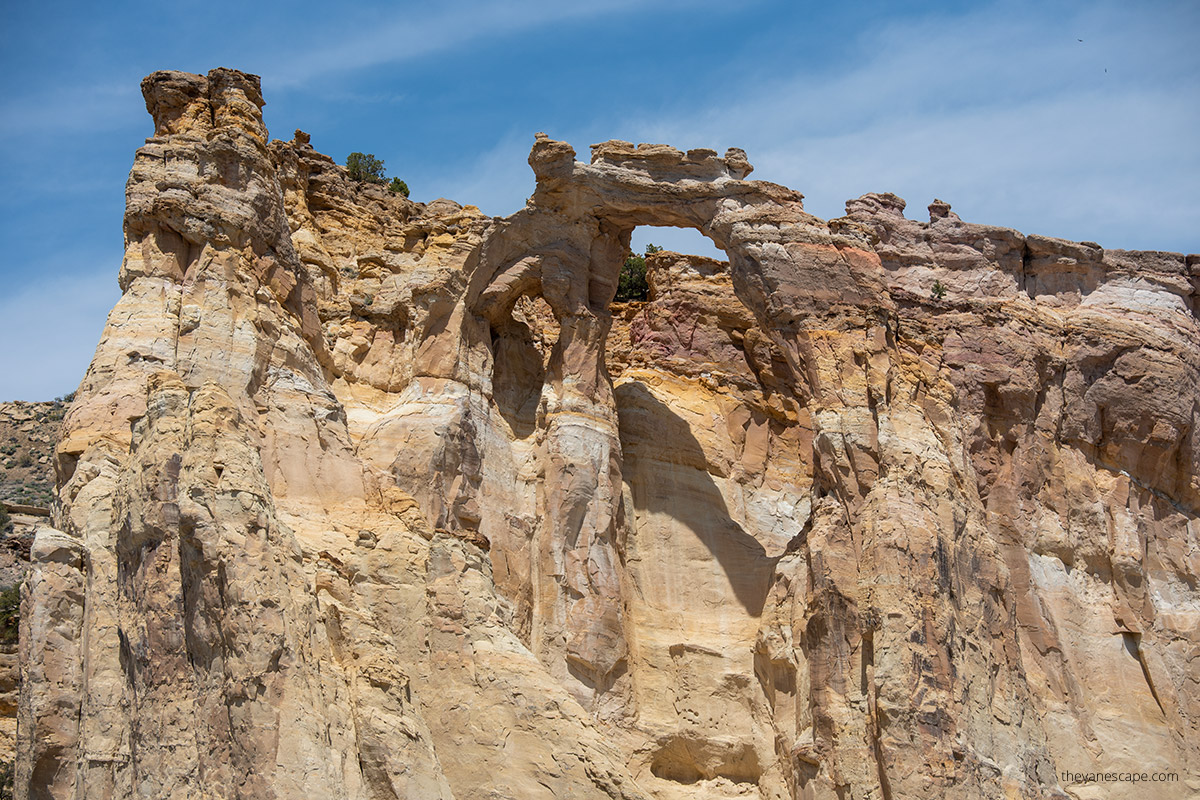 8. Drive Cottonwood Canyon Road
Have you heard of Cottonwood Canyon Road? It's a picturesque unpaved road that winds its way through the stunning Grand Staircase-Escalante National Monument, connecting Cannonville to Highway 89 just west of Big Water. As you travel along this road, be sure to stop and admire the beautiful Grosvenor Arch, which you'll find around mile 11. And once you reach Highway 89, you'll have the option to continue on to Kanab or Page.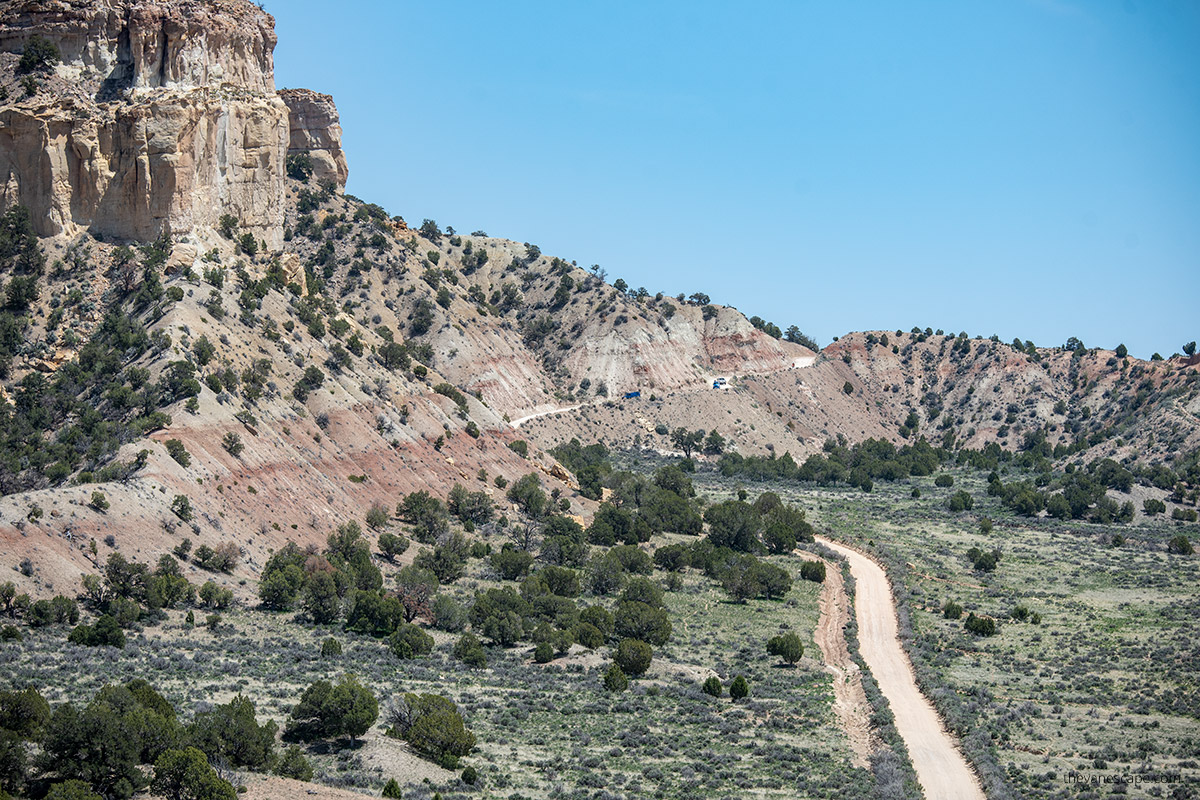 9. Hike Willis Creek Slot Canyon
We had a lot of fun while hiking Willis Creek Slot Canyon. This short, easy hike offers fantastic scenery. From Kodachrome Basin, it's just half an hour's drive away (11 miles). The route to the trailhead is pretty challenging, so 4WD is recommended. Before you hit this trail, check the water level. While we hiked in the area, there wasn't much water, so our feet were dry.
11. Take Hole-in-the-Rock Road Drive and Hike Zebra Slot Canyon
If you like slot canyons, you can hike in Zebra Slot Canyon. The route to the trailhead is a bit tiring because the gravel Hole-in-the-Rock Road resembles a grater, but the place is excellent. Check out our tips on preparing for hiking Zebra Slot Canyon, as it's a bit of a challenging trail.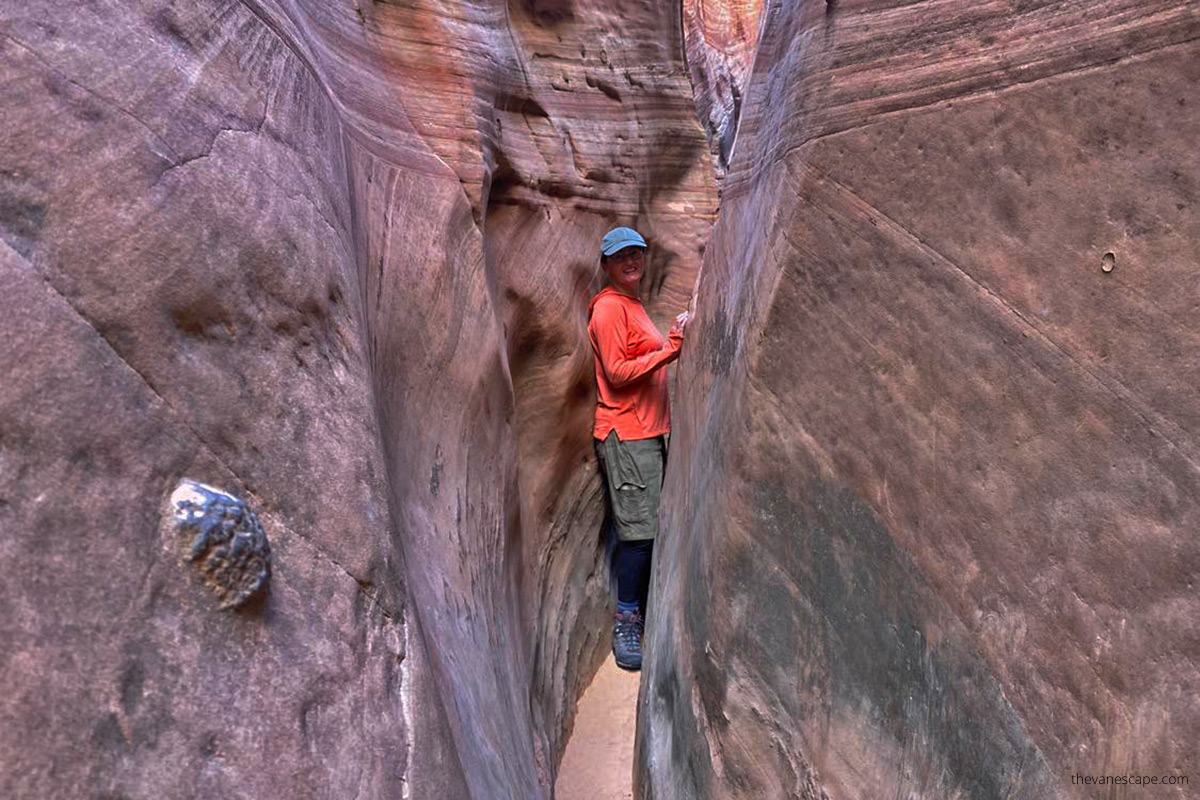 10. Visit Escalante and Grand Stairs Escalante National Monument
The town of Escalante has a unique Western charm and offers plenty of outdoor activities. It is worth a visit. It's also the gateway to the massive Grand Stairse-Escalante National Monument, so it's worth starting your visit to the town with the Visitor Center if you plan on hiking in the area.
12. Visit Bryce Canyon National Park
Of course, if you are in this area, check out Bryce Canyon. We highly recommend looking at our list of the best activities to do in Bryce Canyon National Park. Additionally, if you plan to tour all of Utah's Mighty parks, we suggest reading our comprehensive road trip itinerary for Utah National Parks, which includes numerous helpful tips.