KUHL FREEFLEX ROLL-UP Pants Review
Read this review of the KUHL FREEFLEX ROLL-UP Pants for Women if you're looking for stretchy, comfy, lightweight pants that are perfect for summer mountain hiking. What features make them unique and worth packing for any outdoor trip out of the city, for camping or trekking? You will learn from this article.
This article may contain affiliate / compensated links. For full information, please see our disclaimer here.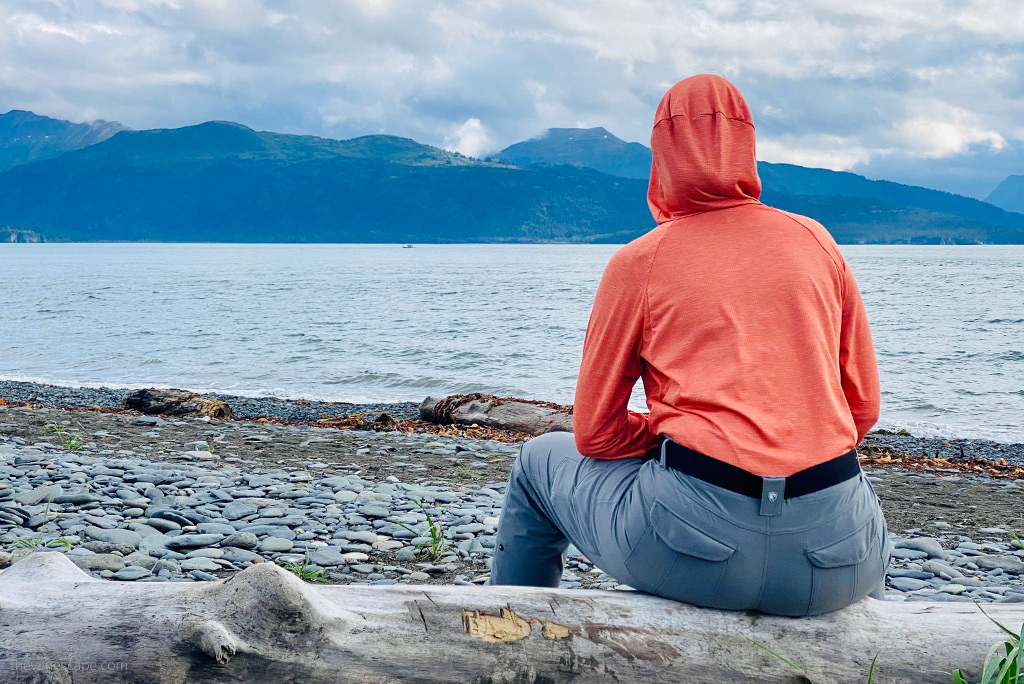 KUHL FREEFLEX ROLL-UP Pants Review – Introduction
Agnes likes a lot and has been using two pairs of shorts by KÜHL for some time, which have been great for mountain hiking: SPLASH 11″ Hiking Shorts and KULTIVATR Women's Shorts.
But in Alaska, the weather can be unpredictable, so she needed a comfortable pair of long-leg hiking pants that could handle warmer weather. For our recent Alaskan trip up the Dalton Highway, she chose the KUHL FREEFLEX ROLL-UP Women's Pants.
The main reason to choose those pants is that they are roll-up pants that instantly convert from long-leg pants to capris. Thanks to this, they can be adapted to the weather or obstacles on the trail or crossing the stream. What's more, they feature a great stretch, sun-stopping protection, and sweat-wicking performance, making them perfect for trekking adventures.
KUHL FREEFLEX ROLL-UP Pants for Women – Specs at a Glance
BEST USE: hiking, camping, adventure, travel, active lifestyle, work/everyday
FABRIC: FREEFLEX 50% Polyester, 50% New Polyester
ROLL-UP: YES (versatile roll-up feature converts from 32 in. inseam pants to 21 in. capris)
POCKETS: 6
QUICK-DRYING: Yes
LIGHTWEIGHT: Yes (152 GSM)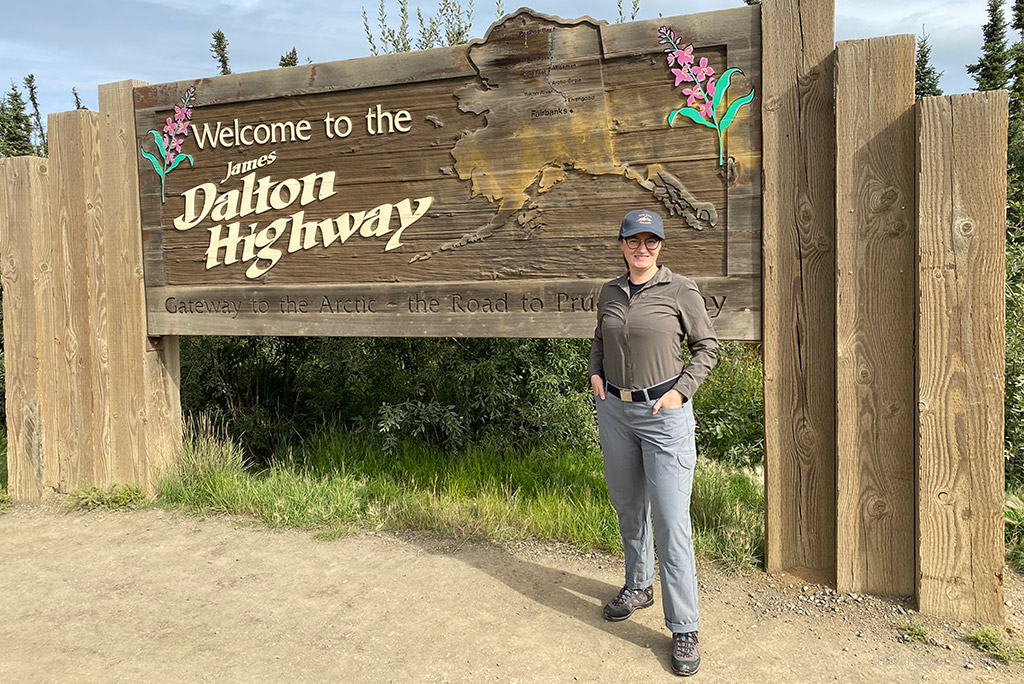 KUHL FREEFLEX ROLL-UP Pants – Notable Features
What features make those pants by KÜHL unique?
Rolled-up pants legs secured with a snap
Freedom of movement (advanced fabric: FreeFlex)
Super soft fabric
Lightweight
Quick-drying
Moisture-managing
UPF 50+ Sun Protection
KUHL FREEFLEX ROLL-UP Pants for Women – Review
Design and Versatility
These pants have been designed for women who like outdoor activities. They have a modern look. They fit great on the body. Delicate fabric provides perfect comfort for the body. They are characterized by excellent stretchability. What's me them special and unique is their rolled-up features. Thanks to this, you can shorten them easily while crossing the stream. But if you combine them with tennis, they are also perfect as casual pants for work or city sightseeing.
Inseam, Fit, and Sizing
KUHL FREEFLEX ROLL-UP Pants have regular length 32" inseam, but due to its roll-up feature, you can easily convert to a 21" capris style. Rolled-up features are secured with a comfy snap. Depending on your height, you can also choose the length of the pants, 30 and 34 inches. Are also characterized by mid-rise at the front, and contours into high-rise at the back. They are fitted through the hip and thigh with a relaxed leg. Moreover, a wide waistband with internal drawcord adjustment allows you to fine-tune the fit.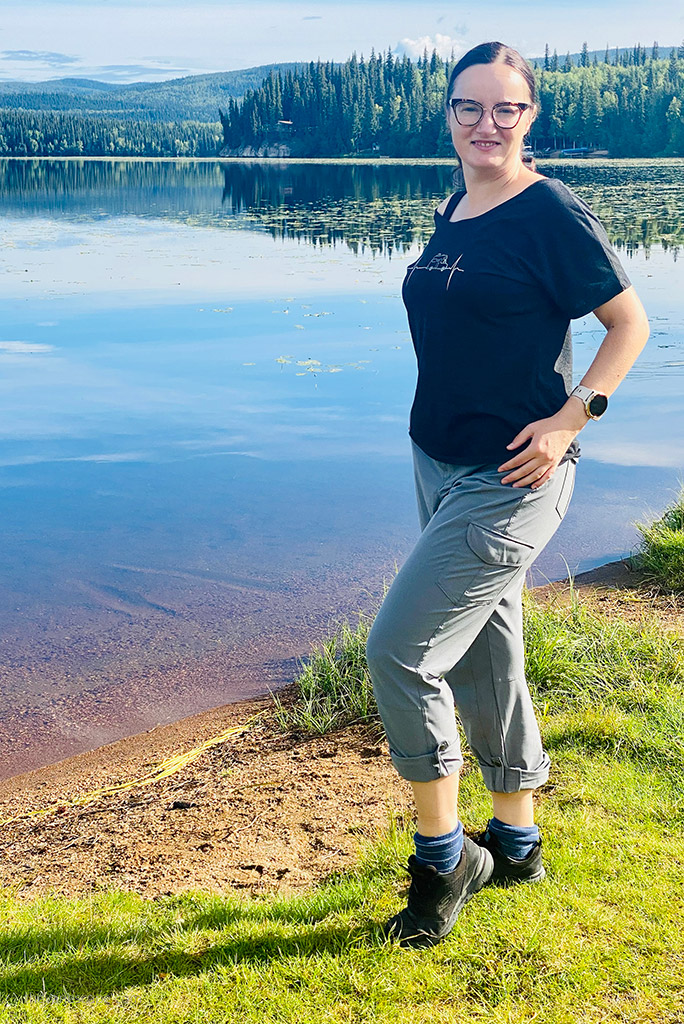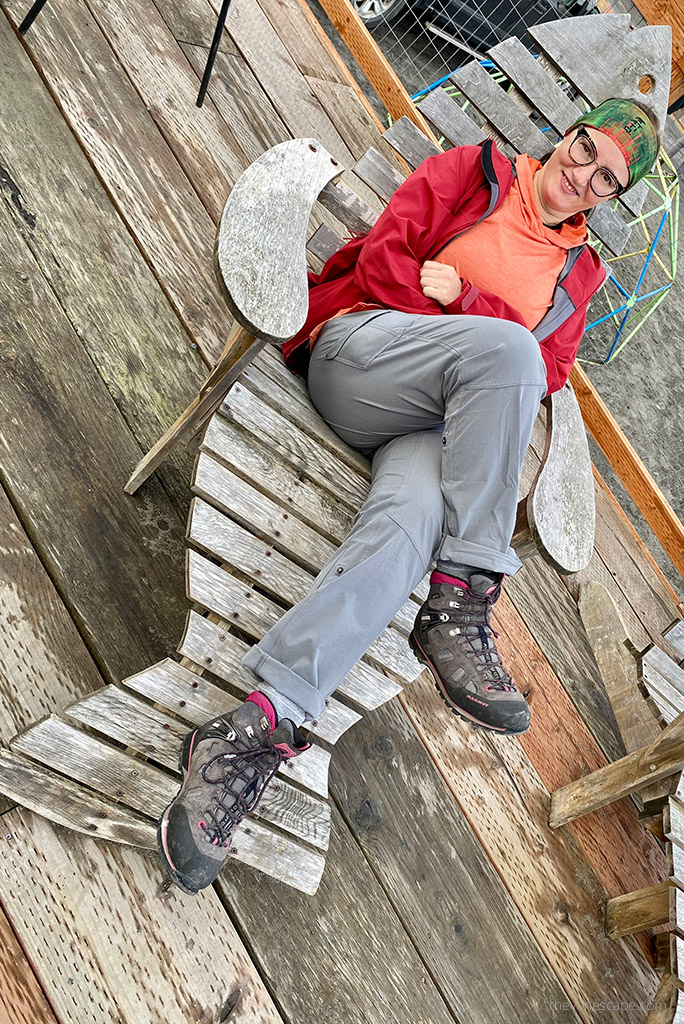 Comfort and Freedom of Movement
What makes these pants by Kuhl unique is their excellent, highly elastic, modern material. They stretch very well, but they don't deform. You can squat in them, raise your leg high to cross the obstacle, and feel very comfortable. They adapt perfectly to your movements and do not block any of your actions. The soft material means that the seams do not rub from the inside in any way. The fabric is exceptionally body-friendly.
Dry Time and Water Resistance
Other essential features of KUHL FREEFLEX ROLL-UP Pants are great moisture-managing and quick drying. Those pants have a water-resistant finish, so if you encounter light rain on the trail, they stay dry for quite a long time. They also dry very quickly, making them an excellent choice for all outdoor activities.
Sun Protection
KUHL FREEFLEX ROLL-UP Pants provide high protection against the sun, which makes them an excellent choice for all summer hiking, or trips to warm regions where you need sun protection and, at the same time, airy and well-breathable material. These pants are perfect for road trips and hiking in Arizona or Utah semi-arid areas.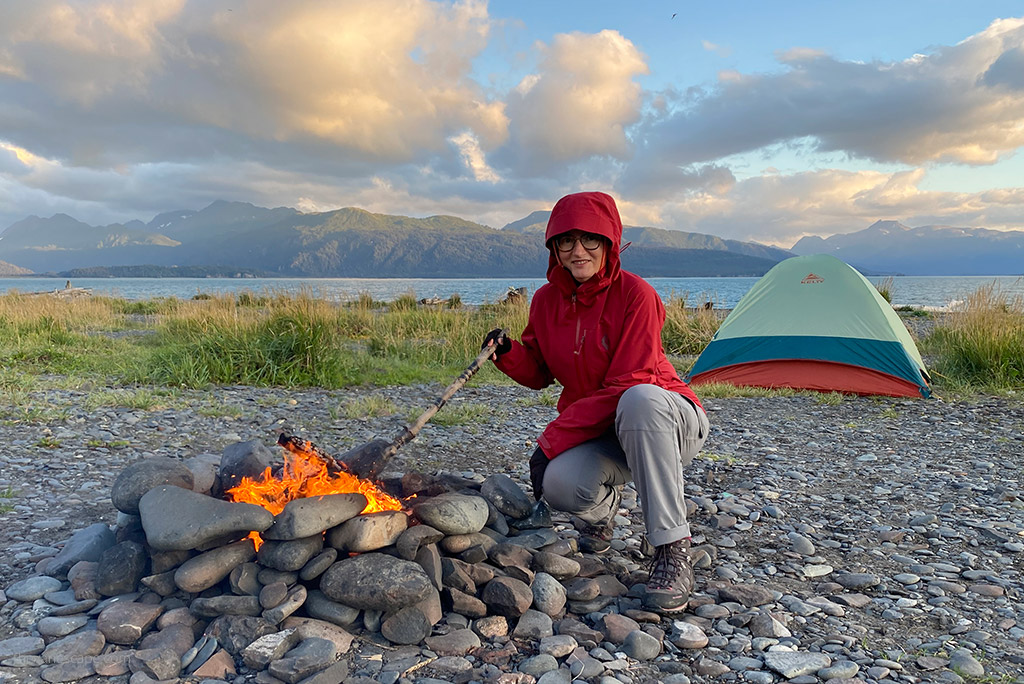 Venting and Breathability
They breathe well so that you can spend many hours in them. The fabric is light and airy. This is their advantage, but at lower temperatures, they may not protect sufficiently against the cold. In Alaska, despite the summer, the weather did not spoil us, and the temperature often dropped to around 41°F (5°C) or less in the morning and evening. In addition, there was a strong wind, for example, when we pitched a tent at the campsite in Homer overlooking the glaciers and Kachemak Bay. A great solution was to wear underneath the pants Thermal Merino Base Layer.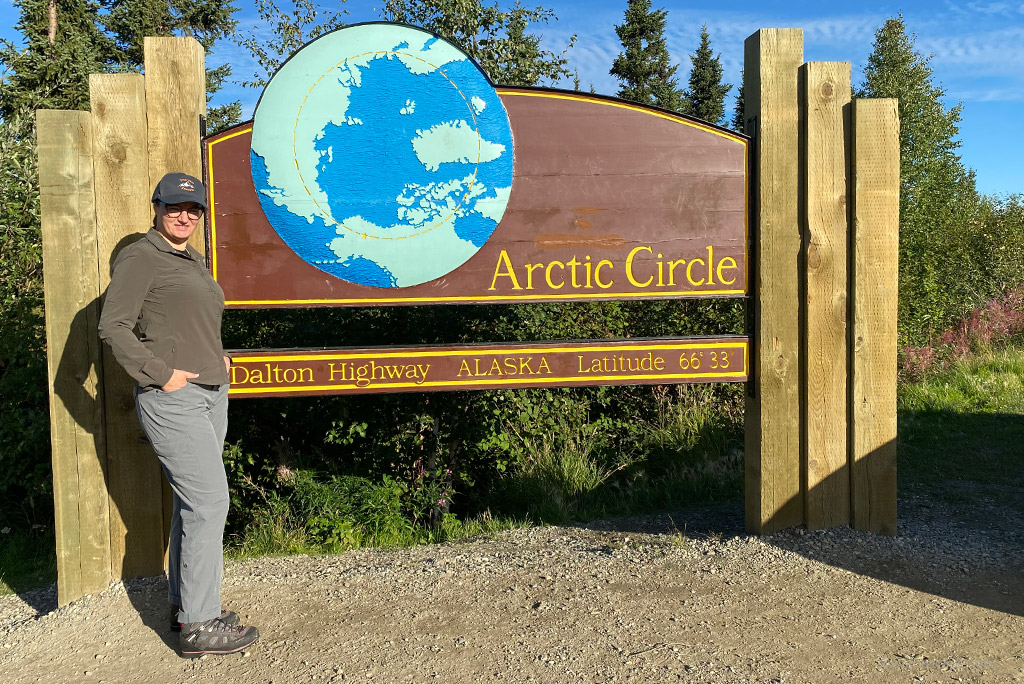 Lots of Pockets
KUHL FREEFLEX ROLL-UP Pants have six pockets, including 4 (side on the thighs and back), which are fastened with a latch. Thanks to this, you can safely keep some small items in them during the hike.
Colors
Roll-Up Pants by Kuhl are available in seven colors: Ganache, Rainstorm, Antique Gold, Black, Sage, Flint, and Koal. The shades are pastel and subdued so you can match them to many styles.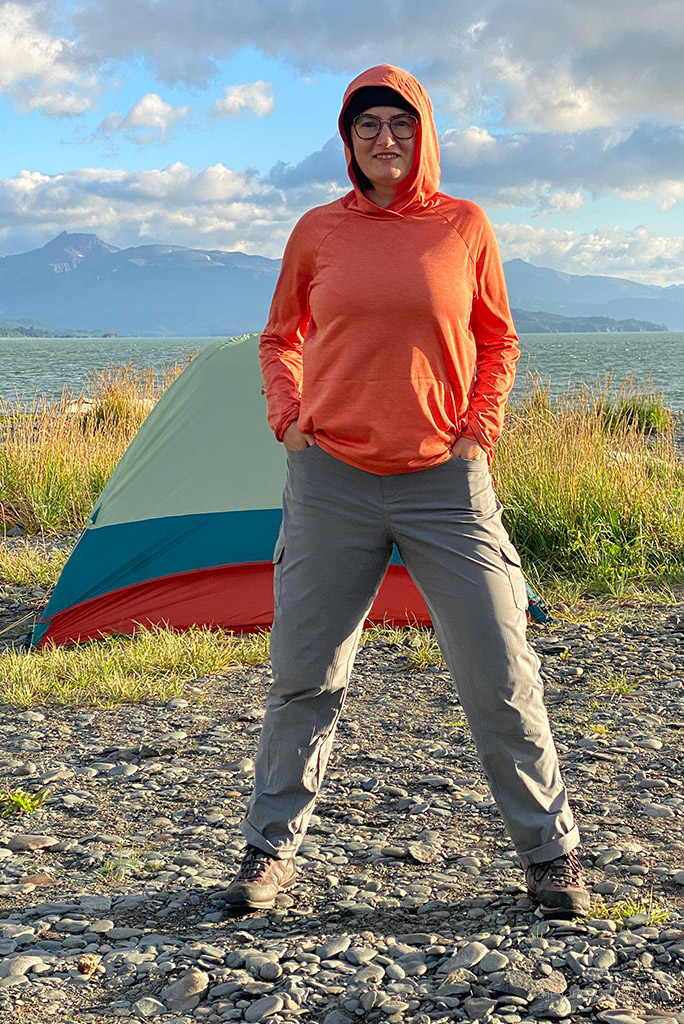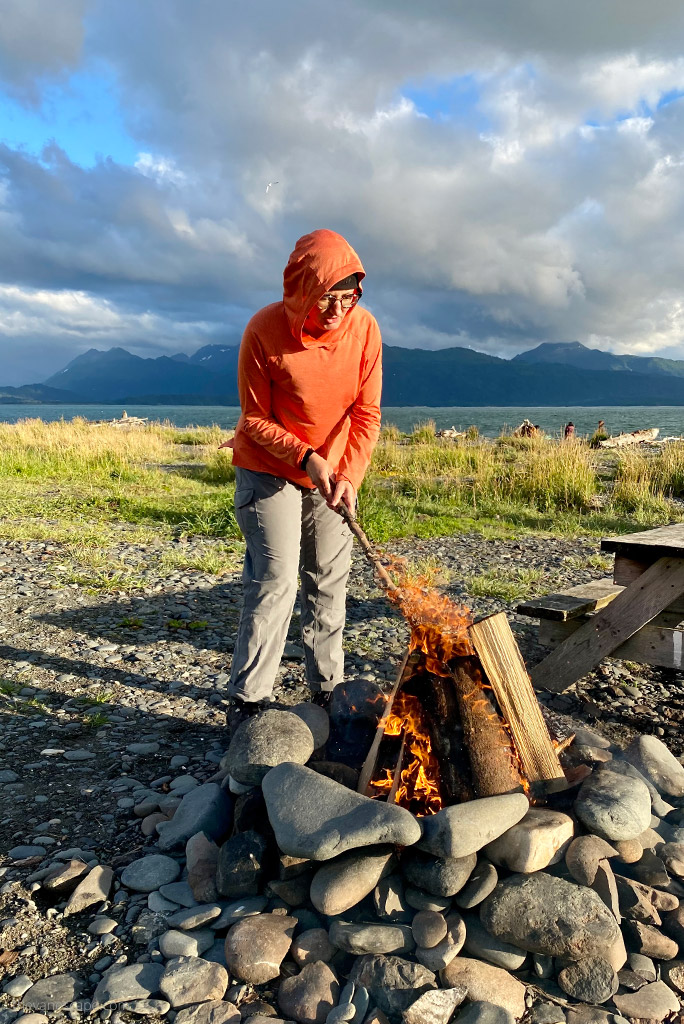 KUHL FREEFLEX ROLL-UP Pants – Verdict
I can definitely recommend KUHL FREEFLEX ROLL-UP Pants for Women if you like hiking and outdoor activities in the summer or warmer months. They are lightweight, airy, and dry quickly. The rolling-up leg and attractive cut make them suitable for various uses. They are incredibly comfortable and pleasant to the body, they stretch perfectly, and at the same time, they fit great.
Flexible and perfect for hiking or pretty much any outdoor activity. Also, the snap-closure deep enough pockets at the back and thigh are great and comfy. They are very resistant and durable despite the thin fabric. The color remains unchanged, and the material is still of excellent quality, although it has been washed many times (washed according to the manufacturer's instructions).
I can recommend those roll-up pants for trails like the Wave hike in Arizona, the Angels Landing hike in Utah, for Lower Antelope Canyon hike, or the Havasu Falls hike. It is a perfect choice for trips to such national parks as Grand Canyon National Park or Death Valley National Park.
Visit Rei.com or Kuhl.com to check prices and purchase FREEFLEX ROLL-UP Pants for your next summer adventure!