KUHL Flight Jacket Review
The plushest deep-pile fleece women's KUHL Flight Jacket is a wonderfully cozy choice for beating the chill. I have worn it for a few years, so check my review with all pros and cons of this zip-front fleece jacket with deep pockets, hood, and thumb loops. Whether you plan a flight, hiking, or camping travel – this jacket is a great choice.
This article may contain affiliate / compensated links. For full information, please see our disclaimer here.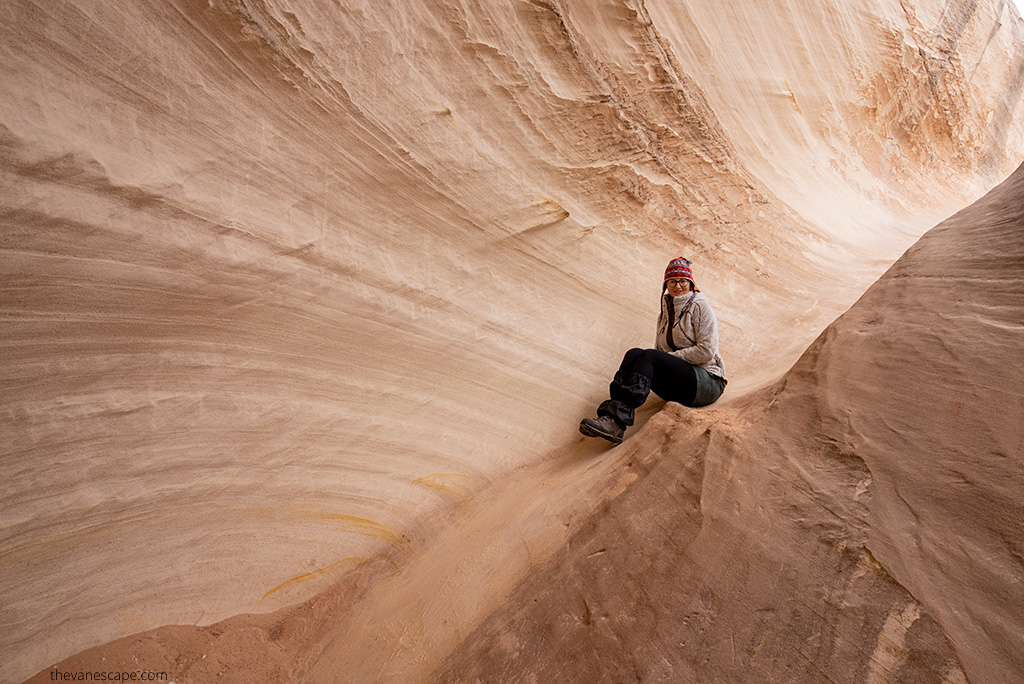 Women's KUHL Flight Jacket – Introduction to Review
It was love from the first accidental touch. I was walking at REI store, looking for tips on trekking poles. As I passed a rack of fleece jackets, I accidentally rubbed my hand against one of the sweatshirts. It was a soft, gentle touch. I paused and touched my hand to the long plush sleeve on the hanger. The fleece sleeve jacket was so smooth, delicate, and plush that I stroked it like a teddy bear. For a few moments, I transported myself to the land of my childhood dreams, to a feeling of security and wonder.

Suddenly Chris's voice tore me out of this feeling of happiness.
– Agnes, what are you doing standing there like that? Has something happened? You have come here to buy tips for trekking poles.
– Yes, in a moment, because this fleece jacket is such plush and soft.
– But you did not come here for the jacket.
– I just want to try it.
I took the fleece jacket off the hanger. Then I saw its name – KÜHL FLIGHT JACKET. That did not mean anything to me; I did not know KÜHL clothing or the KÜHL brand at that point. That was 4 years ago – my first contact with KÜHL.
I put on a sweatshirt. Softness and tenderness enveloped me – extremely warmness. I put the hood on my head. My eyelids closed in bliss. I put my hands in the pockets, which were so deep that I already knew that KUHL Flight Jacket was made for me.

I bought a jacket at REI, and I have hardly parted with it since. It traveled with me from Alaska to Florida, Argentina, Iceland, and more. KUHL fleece Flight Jacket is my best purchase ever. Below I share my subjective opinion with you, along with photos from various places around the world.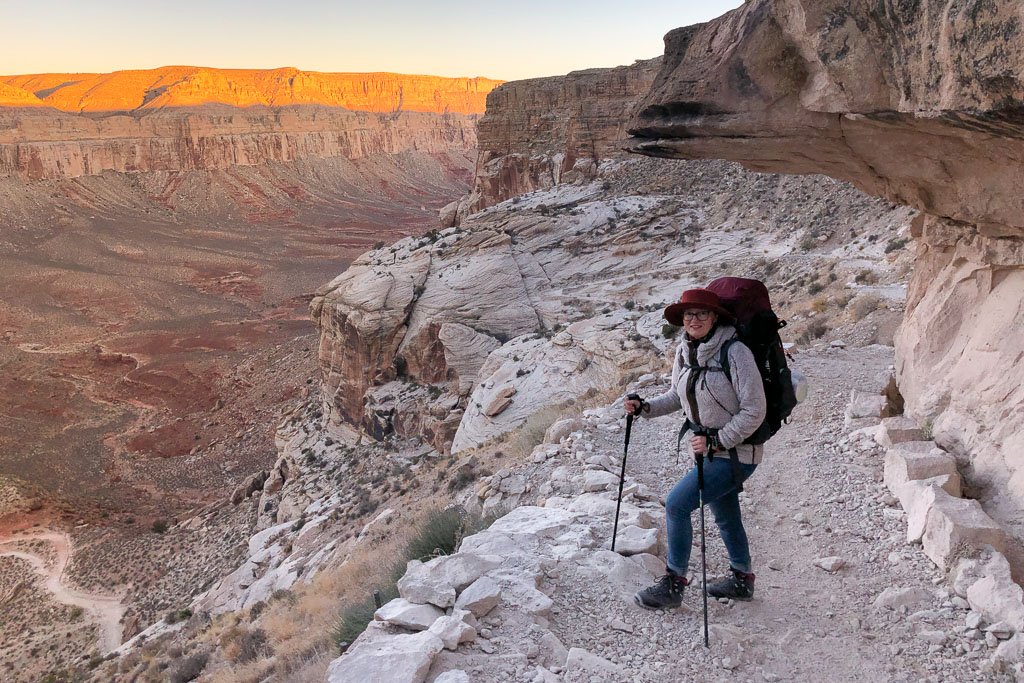 Women's KUHL Flight Jacket – Specs at a Glance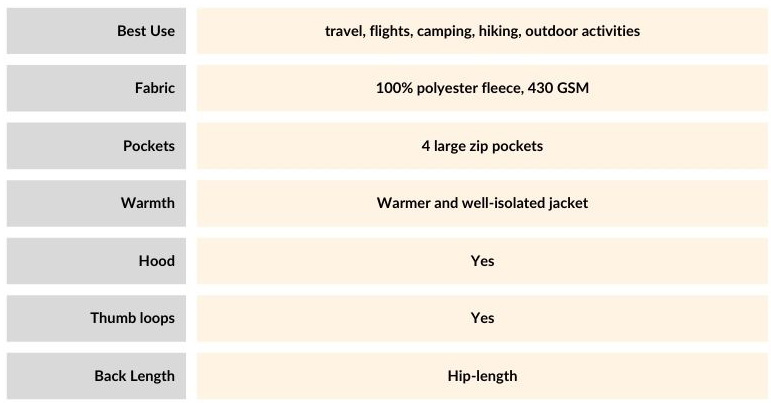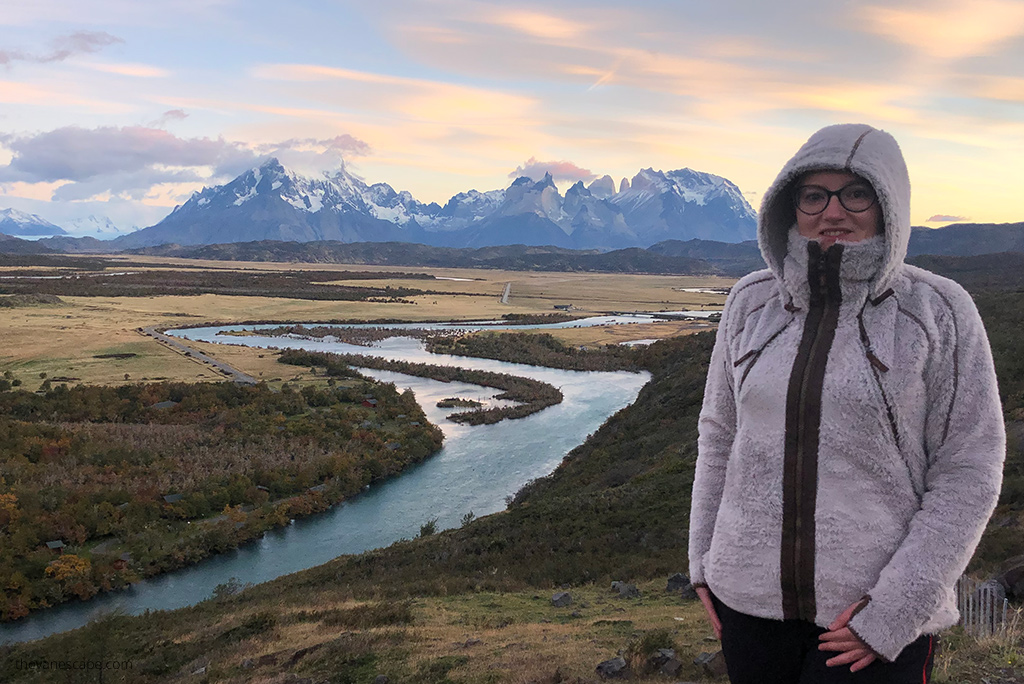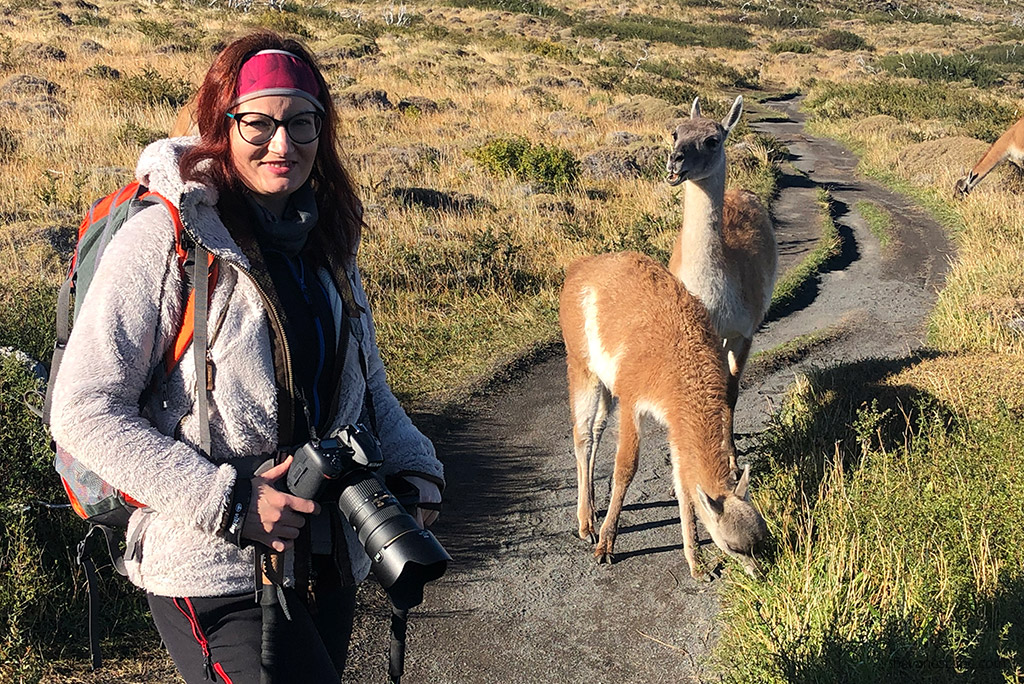 Women's KUHL Flight Jacket – Notable Features
Superior warmth fleece, softness, and comfort
Dries quickly and insulates even when wet
4 large and deep zip pockets (2 zip hand and 2 zip chest pockets)
Stowaway hood zips into collar
Thumb loops (thumbholes secure sleeves over hands for warmth)
Faux-leather trim with flatlock stitching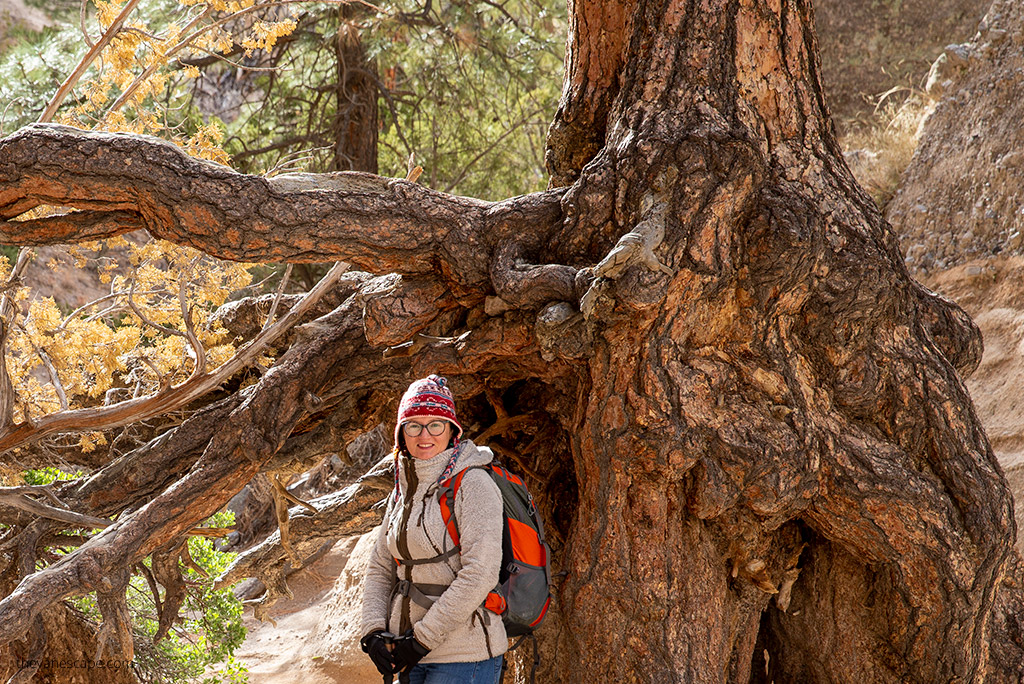 KUHL Flight Jacket – Review
Design and Fabric
Women's KUHL Flight Jacket is made from incredibly soft and luxurious Italian fleece with vintage micro suede accents. It's 100% premium polyester with mid-weight polyester fleece (430 GSM), which means it is thicker and more hard-wearing. It is the highest quality fabric. Moreover, the ergonomic hood provides additional warmth and protection from the elements when needed.
It also has a core dyed for greater depth and color, making the design very unusual and original, and it stands out from other fleece jackets of this type. This two-toned design plus alt leather trim along the zips make the jacket a vintage look. For me, it's a marvel in design and a revolution in luxury, and comfort in fleece jackets.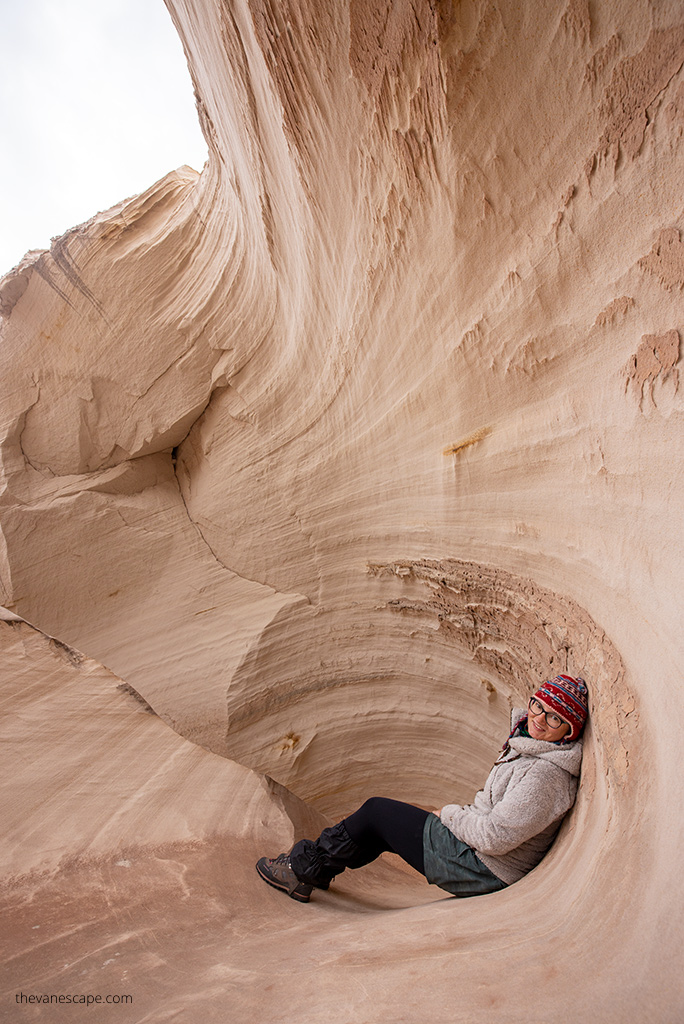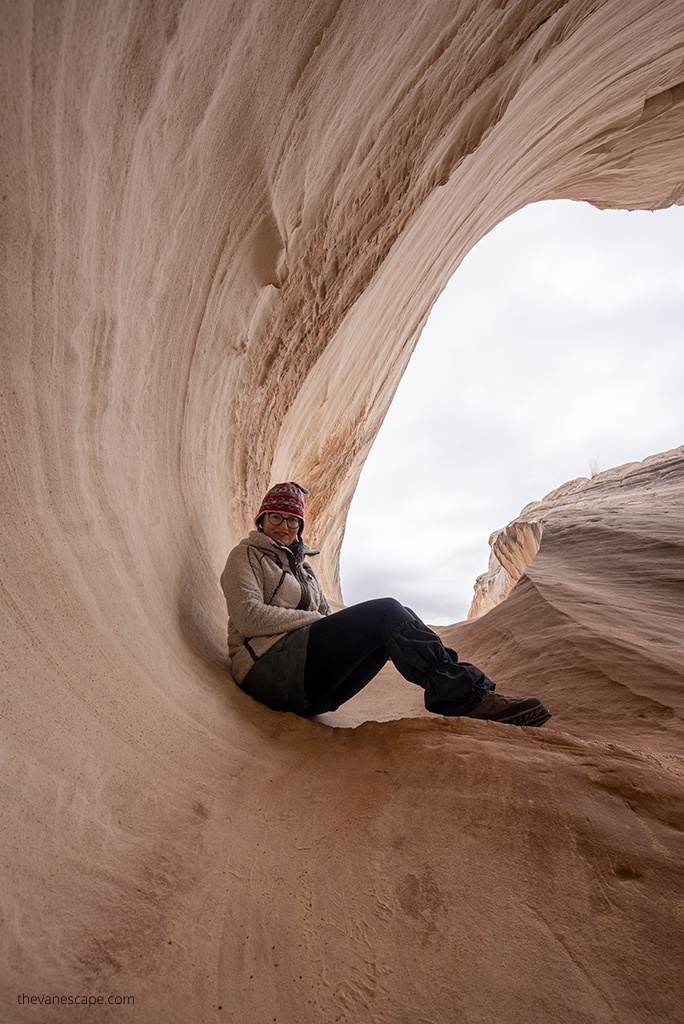 Versatility and Pockets
It's extremely warm and perfect for outdoor activities, hiking, camping, and travel. It's a jacket you can cuddle in during your flight and while camping. Four large pockets will accommodate the most important things: phone, wallet, documents, charger, and more, making this jacket ideal for flights. I have had several dozen plane flights in this Flight jacket because I just love these spacious pockets. What's more, I packed my pocket with a book, maps, iPad, and even a camera lens and a handy travel webcam. I don't know any sweatshirts or jackets on the market with better pockets. This jacket wins when it comes to pocket design. In addition, they are fastened with excellent quality, durable zippers, so you will not lose any items you pack in your pocket. You can put everything you cannot fit in your carry luggage in these pockets.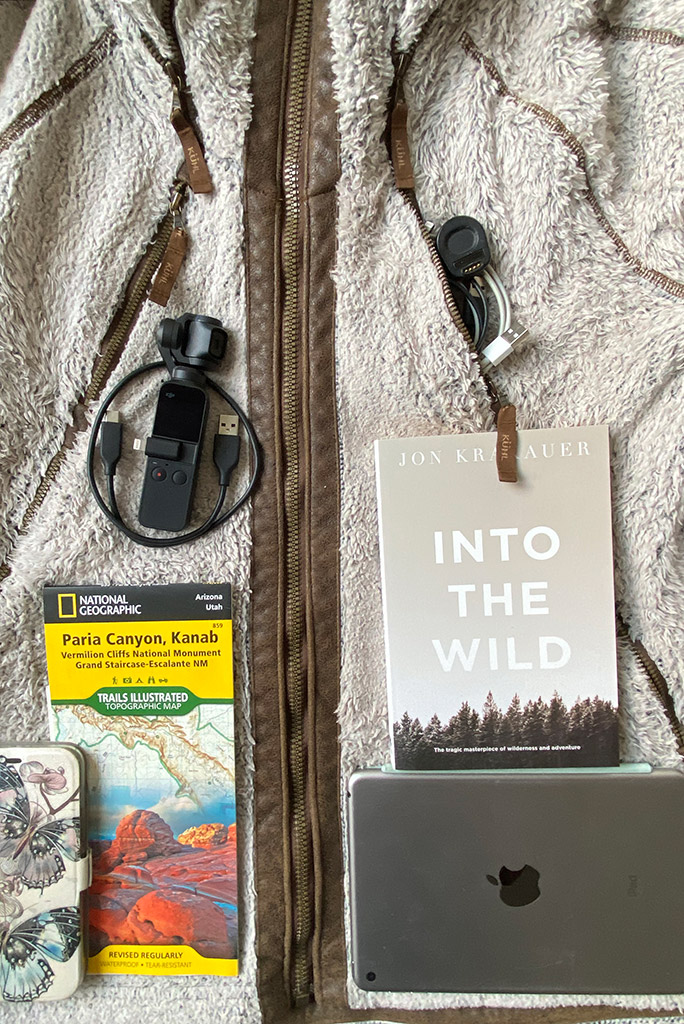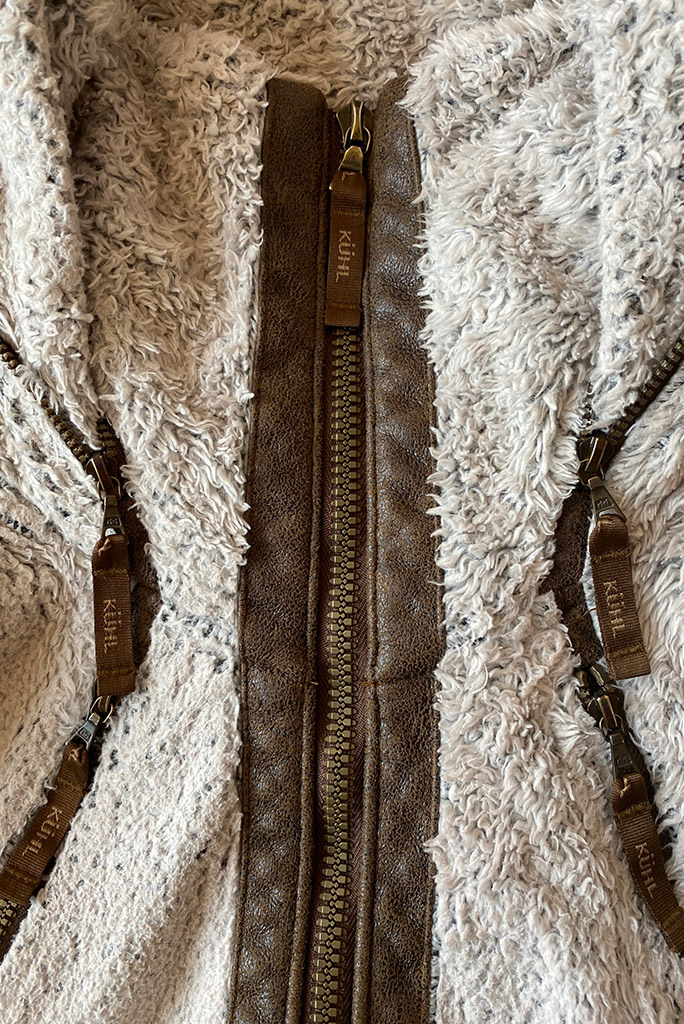 Warmthness and Wind Protection
100% premium mid-weight polyester fleece for warmth and soft and luxurious performance. It's a really warm, luxurious Italian fleece. I didn't expect such warmness when I purchased it. Need examples?
In Denali National Park, Alaska, I wore this jacket every day. It was September when the winter season started in Alaska. During the day, it was sunny but was between 41°F – 50°F (5°C – 10°C ) and 32°F (0°C) at night. Underneath the fleece jacket, as the bottom layer, I had only a long-sleeved thermo-active base layer with a weight of 185 gsm. I was warm and comfortable.
During our winter trip to Yellowstone National Park in January, it was frigid. During the day, it was a severe frost -4°F (-20°C). One day it was even -16.6°F (-27°C). Extremely cold. So the fleece jacket was my third layer. Underneath, I was wearing a Icebreaker 260 Tech Long-Sleeve Base Layer, which is perfect and a Windshell Jacket. It was enough for me. This set provided great warmth.
The Kuhl flight jacket also accompanied me on my spring trip to Argentina, which is known for its gusty winds. And while the material itself does not have the properties of wind stoppers, the weight of the fleece makes it very insulating. If you put a good quality thermal shirt or lightweight wind stopper underneath, I can assure you it will suffice. During our road trip to Iceland, it was also blowing hard. The island is famous for its winds. And the jacket worked well even in these conditions.
I've also worn this KUHL fleece flight jacket in warmer states like Arizona, Utah, and New Mexico. But they are famous for the fact that there are extreme temperature differences between night and day in the desert. The amplitudes are significant. That is why this jacket was perfect there. I often wore it in the morning, before sunrise, and in the evenings after sunset.
The hood is also perfect. It gives excellent warmth. What's more, the jacket has a high collar. After closing the zipper all the way, you can hide your chin in it. There is also no need for a scarf.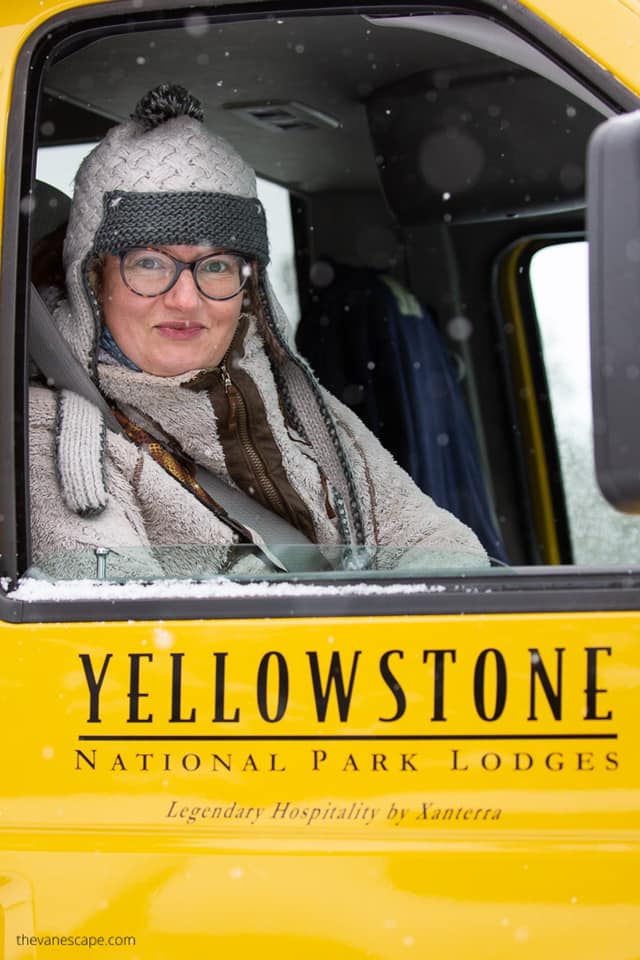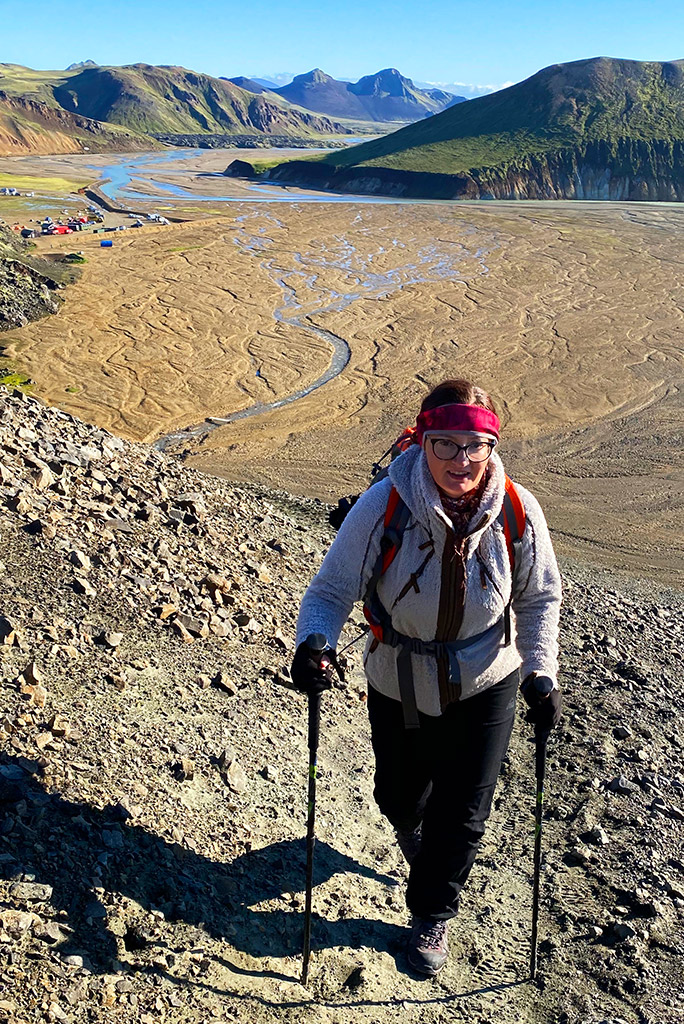 Comfort and Freedom of Movement
The Kuhl flight jacket is exceptionally comfortable and provides excellent mobility. It accompanied me on challenging journeys and on miles of hiking trails.
I hiked in it in Denali. I was wearing it during a 10-mile hike to the famous Havasu Falls in Arizona. We started our trek at 4 am before sunrise to hike in cool temperature. The jacket provided excellent protection against the cold and great walking comfort.
I had a heavy backpack for a 3-day camping and trekking poles. The set turned out to be perfect.
It also accompanied me to many other places, such as inaccessible and little-known rock formations Bisti Badlands in New Mexico or Utah's unusual Nautilius rock formations. I have walked hundreds of miles of different routes from Alaska to Florida. What's more, I wore it while hiking in Torres del Paine National Park, Argentina, and on a windy Landmannalaugar hike in Iceland.
I can recommend it to any active woman who likes to be outdoors.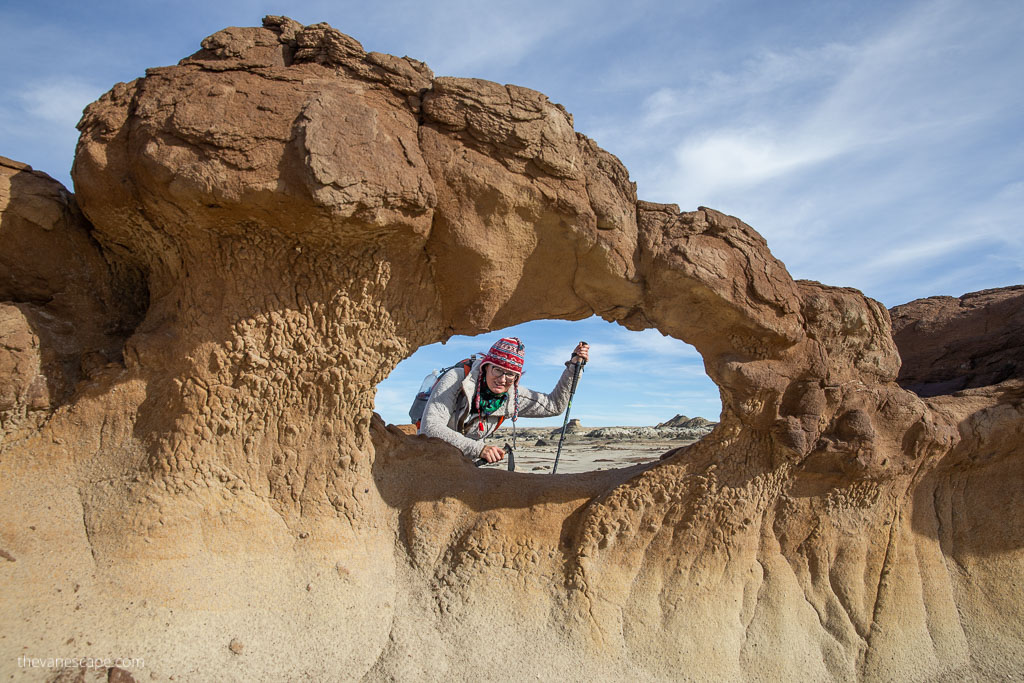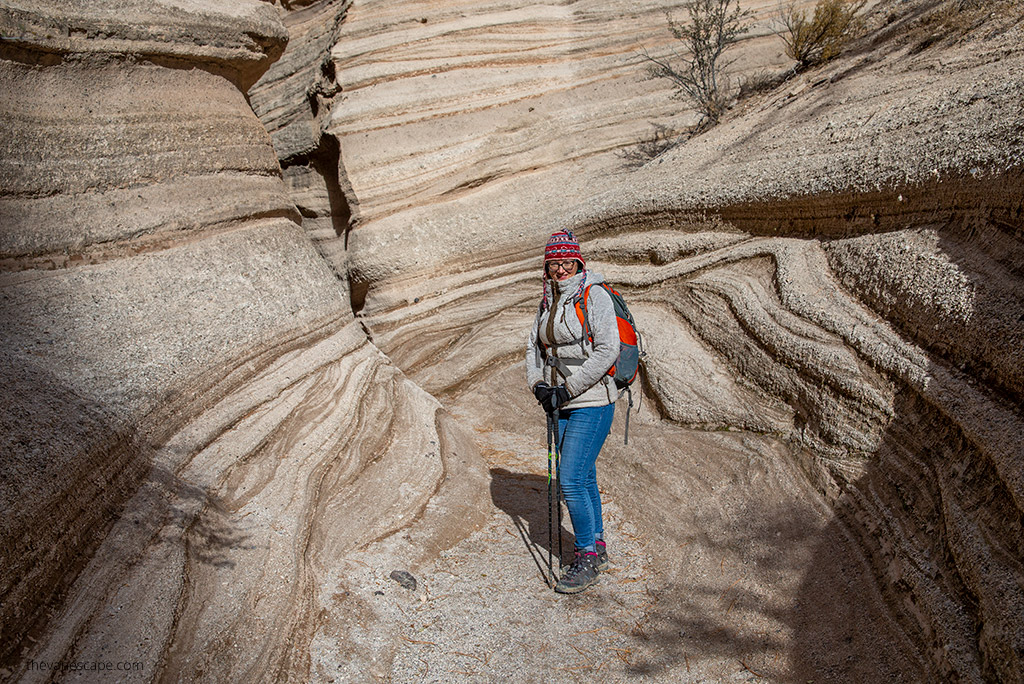 Durability
KUHL Flight Jacket is highly durable. This is the best fleece I've ever had in my life. I am wearing it and have been using it very intensively for four years. Yes, it is a bit worn now, especially on the back. But I always have a heavy backpack with photo equipment, other accessories, and food necessary for intensive hikes. In addition, I use a hip and chest belt to relieve the spine, so after four years, the fleece has the right to wear out in these places. I also have a heavy camera, and I use the telelens. So the fleece also rubbed in the places of the camera strap. But considering how often I wear it, it's no wonder. And so I am surprised by the quality after so many years of everyday use.
This is not a jacket that I wear from time to time. On our longest journey from Alaska to Florida, I wore it every day for over six months. Sometimes all day long, sometimes for a few hours, for example in the sunrise when it is still cold or in the sunset when it gets more chill in the evening. I often wore it for several hours and had a heavy backpack on my back. It accompanied me on hiking through the mountains but also through the deserts. It kept me warm and did not disappoint. Despite being washed several times, the fleece remained soft and still kept warm.
In addition, the jacket did not stretch all this time. The pockets also did not stretch, despite I repeatedly stuffing them up with various items. The locks remained highly durable as well.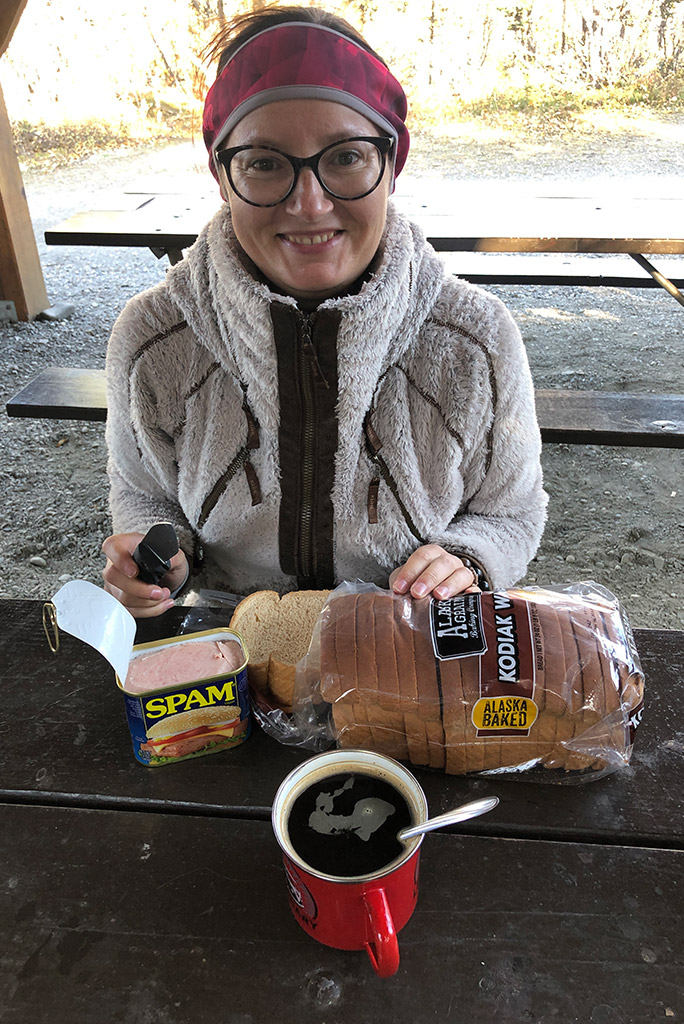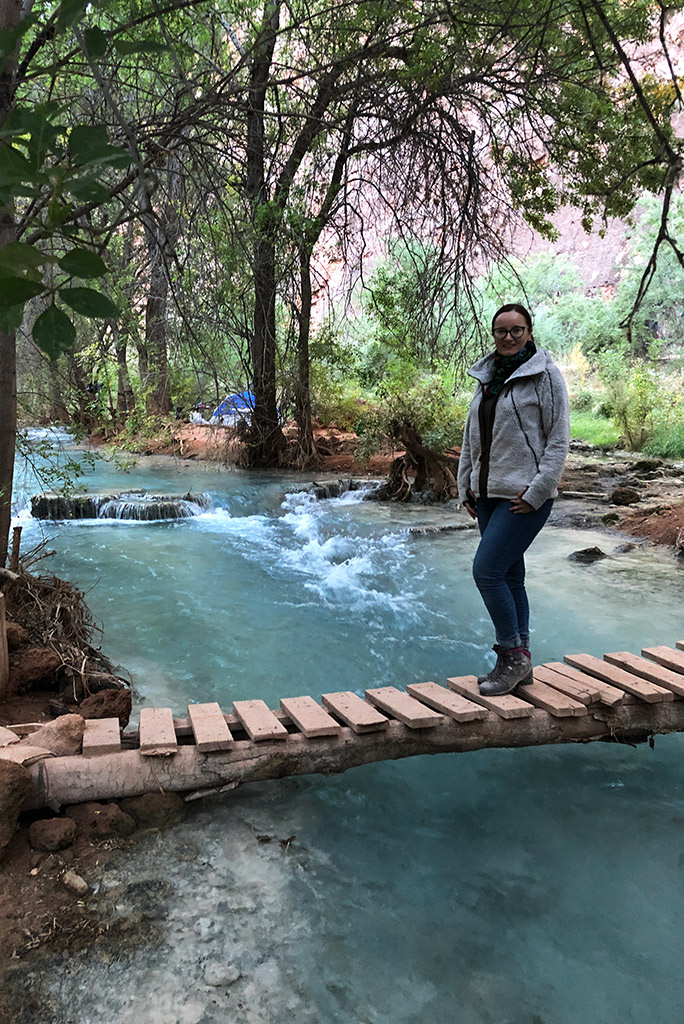 Colors and Sizing
You have four colors of Kuhl flight jacket to choose from: Stone, Black, Flint, and Rustic. Each is two-toned, with zippers and leatherette trim in color different from the fleece. Thanks to this, the fleece is simply unusual. It looks a bit vintage and makes a great impression. It is beautiful. For the last four years, I have been wearing the color Stone and I love it. Rustic is my next pick.
I usually wear M-size, but I bought this L-size flight jacket to wear a layer or two underneath it. It fits perfectly. I think it is worth considering taking a larger size, because otherwise the jacket will be very fit, making it problematic to put an additional layers underneath it.
The length is perfect. The jacket reaches half the hip, protecting your back from the cold even when you sit down.
Moreover, there is another KÜHL's FLIGHT LONG JACKET model. It reaches up to the hips, which makes it an excellent choice for cold weather. It covers the entire hips, making it a great fall and winter jacket choice.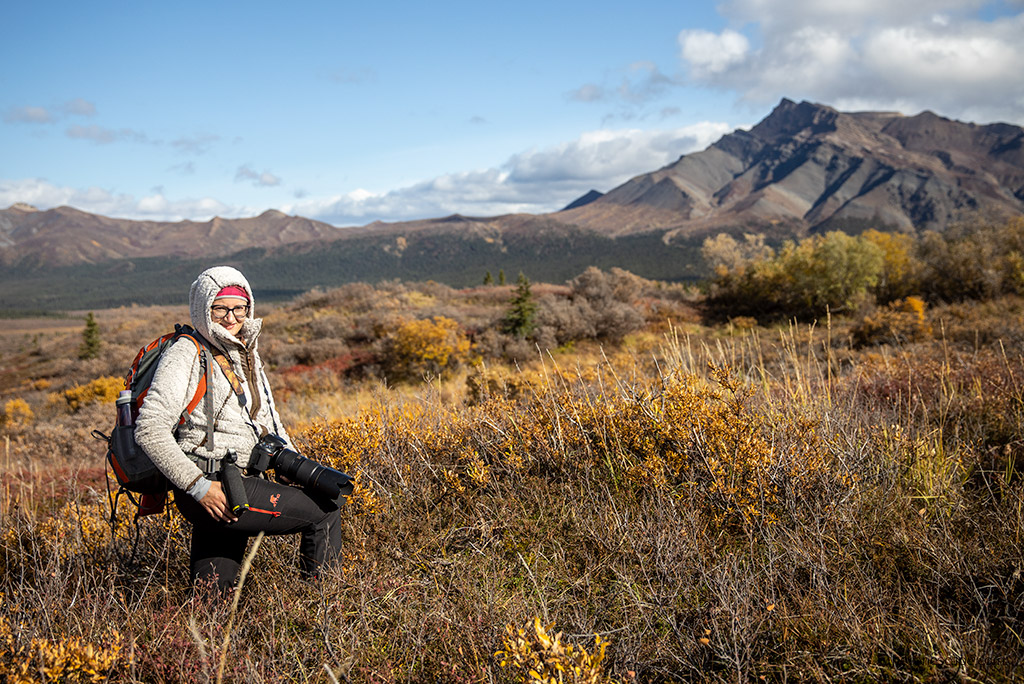 Venting and Dry Time
Even though the Kuhl Flight Jacket is quite thick, the breathability and ventilation are excellent. The jacket breathes well. If you wear a high-quality T-shirt underneath, you won't sweat in it at all.
Of course, it's fleece, so it's not waterproof. Therefore, if you are planning a trip to rainy areas, pack yourself a light rain poncho to put on a jacket in case of rain. I had this jacket many times when it was raining or snowing. After receiving the moisture, it gives warmth for a long time and dries quickly. But it is worth packing a poncho or an umbrella to protect against rain, a wonderfully soft and warm fleece so that it serves us as long as possible.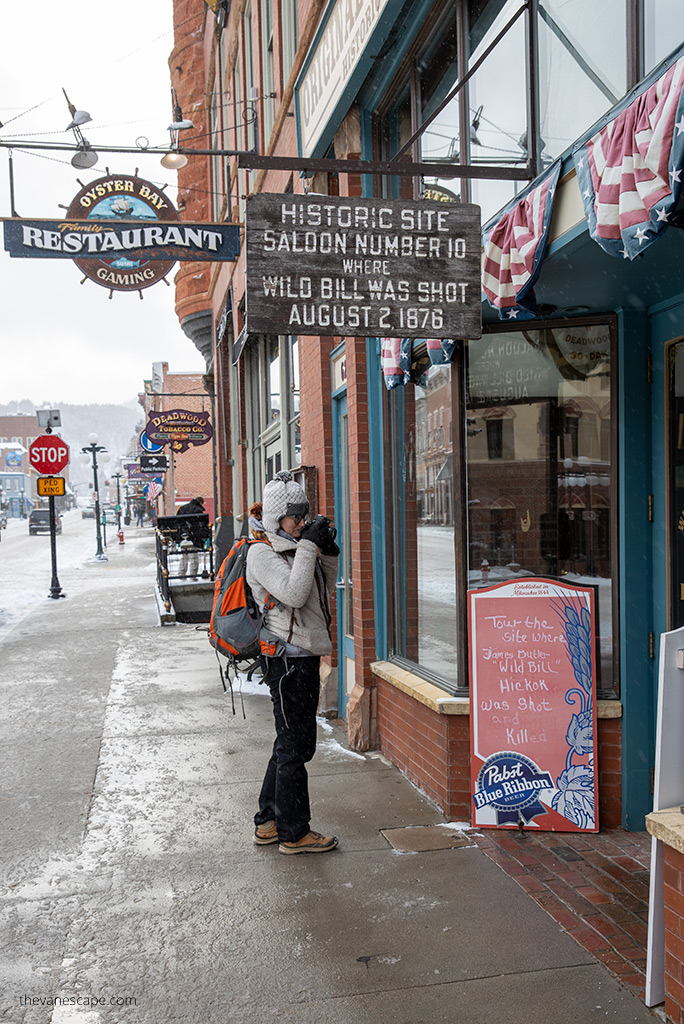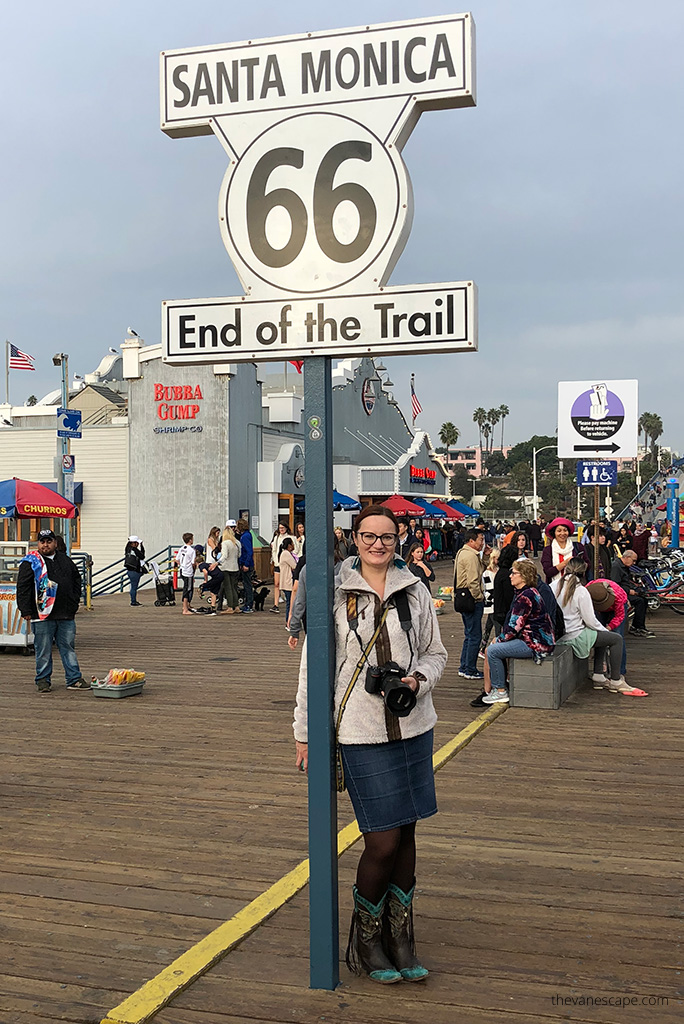 Who is the Kuhl Flight Fleece Jacket suitable for?
For women who fly a lot, but value comfort and warmth when traveling. They also like to have the essentials at hand so they do not have to get up all the time for their luggage.
For active women who love contact with nature, outdoor, camping, and hiking. But also who like the warmth that envelops them while admiring the sunrise or when the night is cool and the campfire is not yet lit.
For digital nomads and travel bloggers who are still traveling and working on the road. Who often work at the airport, on a plane, or in a sidewalk cafe when traveling, and need to have chargers, cables, iPad, and other small items handy. The large zippered pockets of the Kuhl Flight Fleece Jacket can hold any accessories.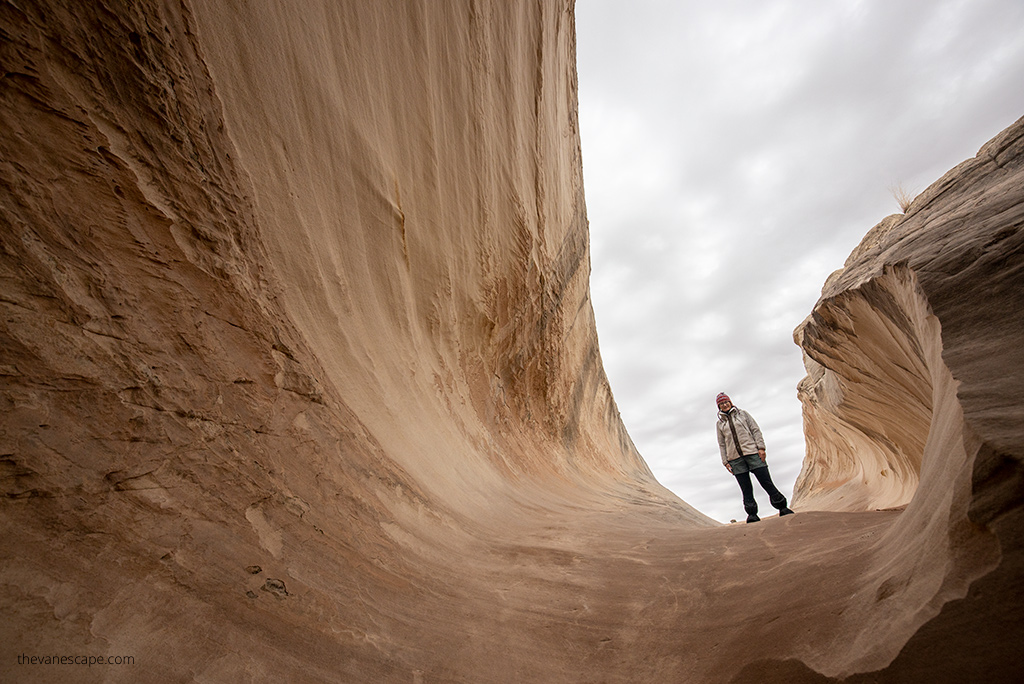 How to wash KUHL Flight Jacket?
I have washed the jacket many times. Always in cold or lukewarm water and only in delicate fabric softener, in a gentle cycle, spinning at low speed. I do not use any strong detergents for its washing. Despite many washes, the fleece retained its softness. I do not bleach it, do not iron, do not steam, and do not dry clean this jacket. I only dry it flat.
KUHL Flight Jacket – Verdict
This KUHL Flight Jacket is the best fleece I've ever had. It is worth the price because its quality, design, and warmth are simply perfect. After four years of heavy use, I have written this review. I worn it hundreds of times. This fleece jacket traveled a lot of the world with me, and I can recommend it to every demanding and active woman who appreciates warmth and comfort during travel and outdoor activities. It's a fleece jacket, so it is unsuitable for running, climbing, or intense aerobic activities. But, for sure, it's an excellent choice for hiking, camping, trekking, or travel. And since the design is unique, a bit vintage, and very original, you can also wear this hoodie while in the city.
The Women's KUHL Flight Jacket is a cozy fleece suitable for cold conditions. It's soft, and comfy. It's warm and stylish. Gives you perfect freedom of movement. Of course, with very intensive use, especially with a load with a backpack and hip and chest straps, the fleece will wipe a bit. But it happened after four years of very intensive, daily wear. I am going to buy another Kuhl flight jacket.
I recommend you order one size up for a roomier fit.