KUHL SILENCR ROGUE KARGO PANT REVIEW
The Men's SILENCR ROGUE KARGO PANT from KUHL is worth considering if you plan outdoor activities like hiking, trekking, camping, and more. Extremely durable, lightweight, water and sun-resistant, these technical pants are an excellent choice for men who demand high quality. Check out this SILENCR ROGUE KARGO PANT review and photos.
This article may contain affiliate / compensated links. For full information, please see our disclaimer here.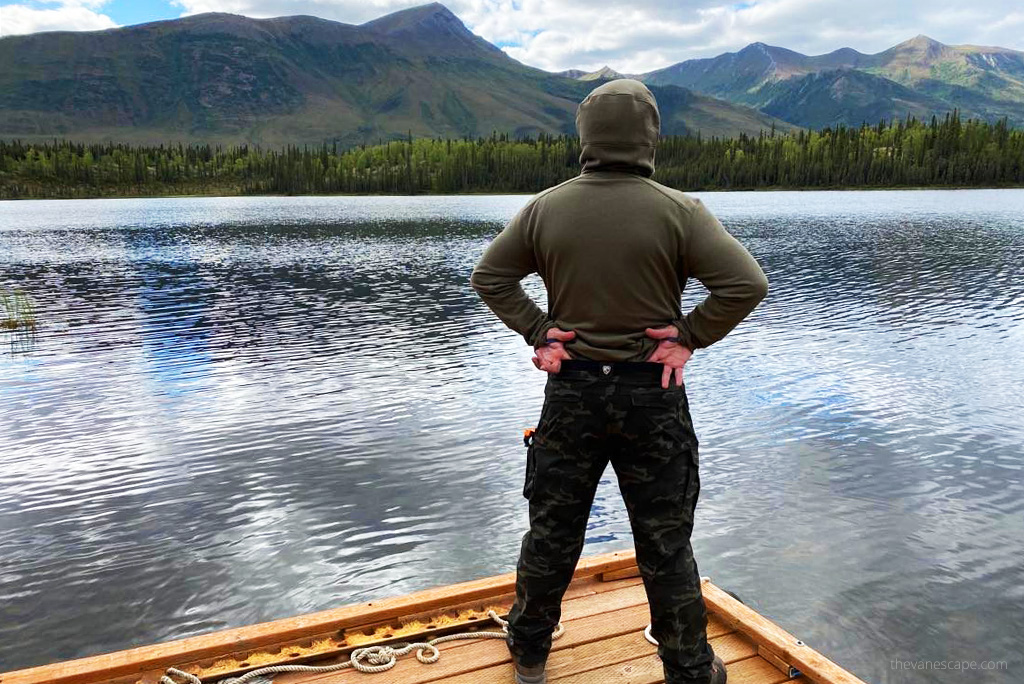 KUHL SILENCR ROGUE KARGO PANT – Introduction to Review
Before last summer trip to Alaska, Chris needed a new pair of pants. They had to be reliable, durable, and extremely comfortable pants. One that could handle any obstacle along the trail and deal with the unpredictable weather in Alaska. Pants that perform well in the sunshine as well as rain and mud. Pants that will not tear or break when you pitch a tent or walk through branches on the mountain trail.
On the advice of Agnes, who is a fan of the KÜHL brand, Chris chose SILENCR ROGUE KARGO PANT. This was his first pair of pants from this brand. Did they work well on the trail and during the travel? Did they prove reliable during the Alaska road trip? Yes. We have added these pants to our Alaska Packing List. Below you will find photos and a detailed review.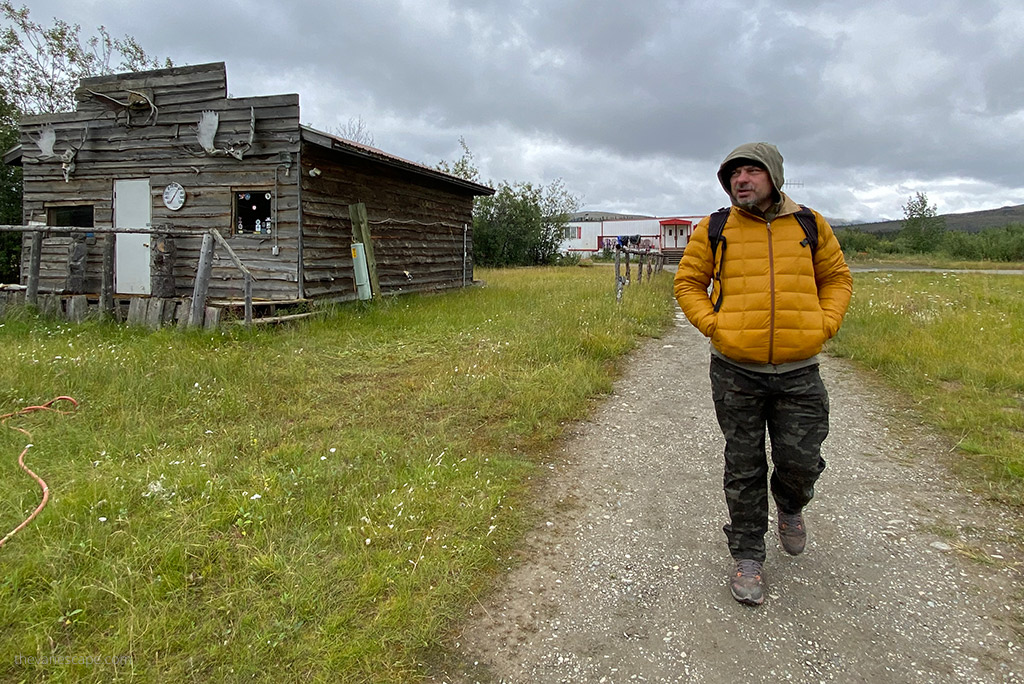 Specs at a Glance of Men's KUHL SILENCR ROGUE KARGO PANT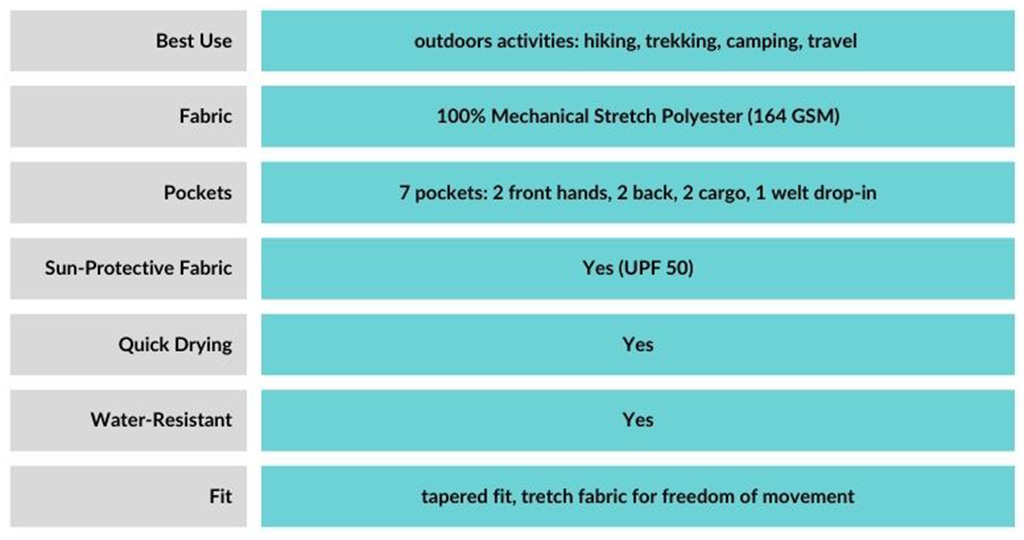 Notable Features of Men's KUHL SILENCR ROGUE KARGO PANT
Modern tapered fit with stretch fabric for freedom of movement
Ripstop fabric, which is durable, wicking, and has a 4-way mechanical stretch
Gusseted crotch for freedom of movement
Waistband lined with soft micro-chamois for unmatched comfort
Durable water repellent treatment helps moisture bead up on the surface
UPF 50+ sun protection
Seven pockets: 2 front hand, 2 back, 2 cargo, 1 welt drop-in
Lightweight
Durable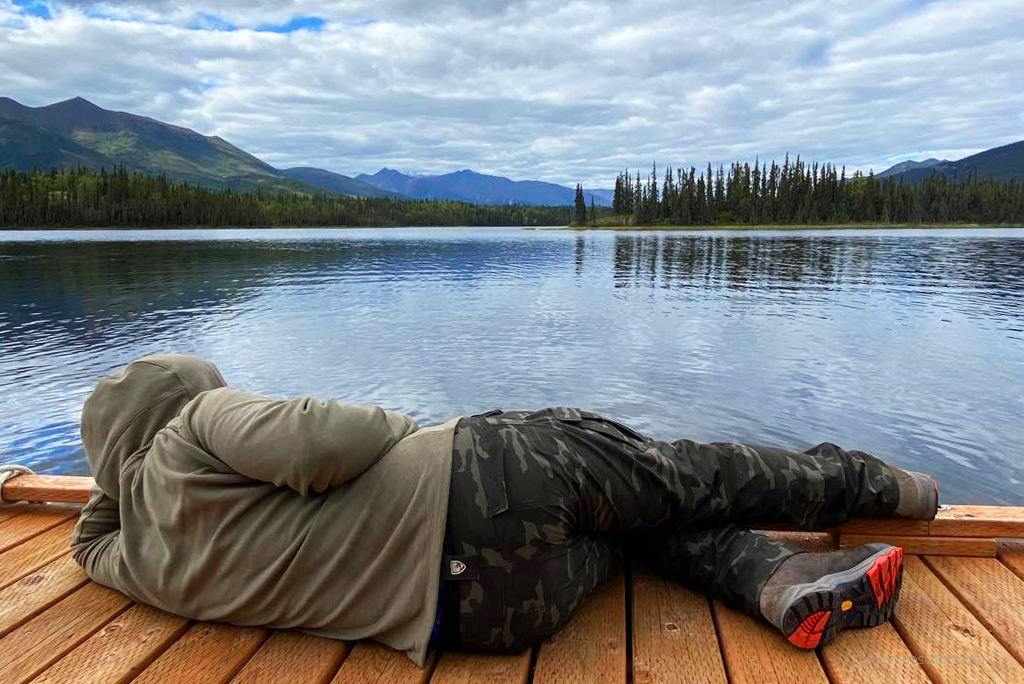 KUHL SILENCR ROGUE KARGO PANT REVIEW
Design
The men's KUHL SILENCR ROGUE KARGO PANTS are perfectly designed. They are technical pants that is suitable for numerous outdoor activities. What's more, they are extremely durable and, at the same time, perfectly sewn. The pants fit well to the body but do not restrict movement in any way, allowing great freedom and range of action.
The great advantage of these pants is as many as seven pockets. What's important is their critical feature: cargo pockets and regular seat pockets. In addition, they are large enough to accommodate the small things necessary on the trail. You can easily hide your phone, pocket knife, or even a bear spray in them. The seven pockets are two front hand, two back, two cargo, and one welt drop-in.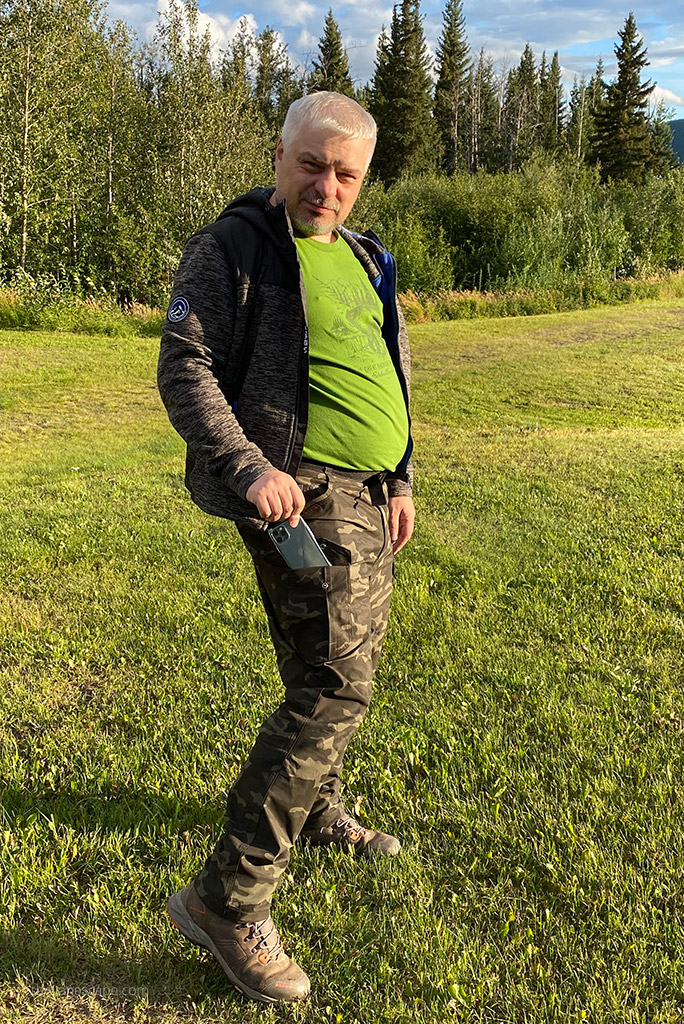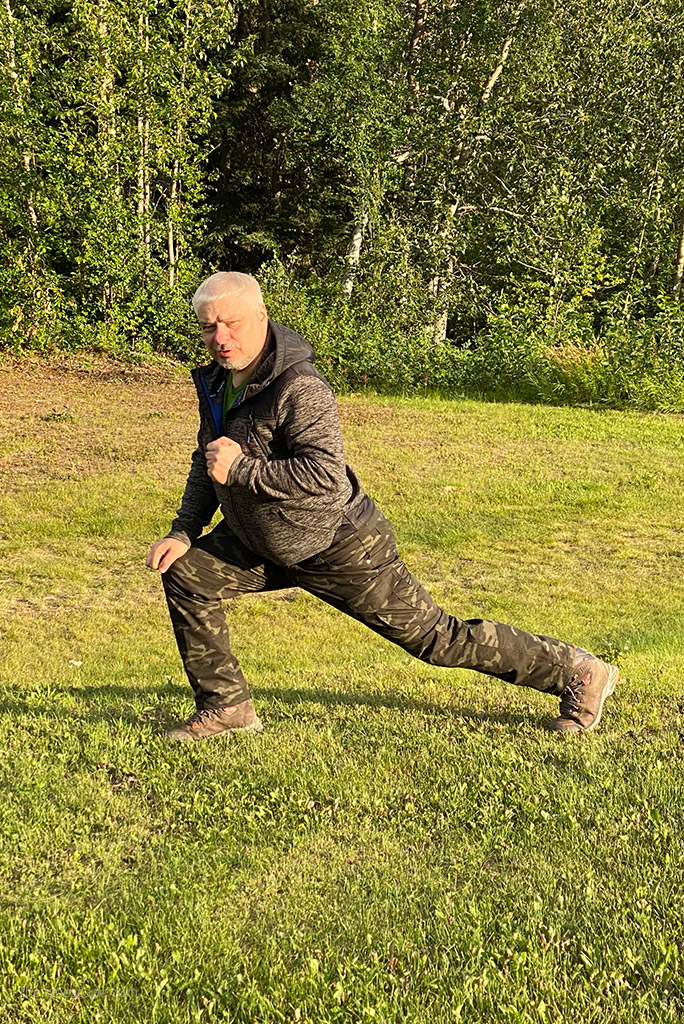 Fabric
We agree with the KÜHL's official website that their exclusive REFLEX™ fabric gives the men's SILENCR ROGUE KARGO pants a new level of comfort and performance. These pants are of excellent quality and resistance. They are made of advanced fabric, which is a great feature. The REFLEX fabric allows for streamlined, fitted pants while providing freedom of movement. It is made of 100% Mechanical Stretch polyester. The durable softshell rapidly recovers and retains its shape. The material is very skin-friendly and gentle at the same time. Even after many hours of hiking, the body had no abrasions. It is also a lightweight fabric (164 GSM). In addition, it has a water-repellent finish. The durable water repellent treatment ensures that moisture rolls off the surface. In addition, they are quick-drying. The ripstop fabric is durable, moisture-wicking, and has a mechanical 4-way stretch. But that's not the end of the material properties. The pants also have UPF 50+ sun protection, making them perfect for summer activities.
Fit
The pants are perfectly cut. It fits very well, as they have a modern tapered fit. But they are not tight. However, if you prefer a full fit, you can check SILENCR PANT from this line. The stretch and reflex fabric give you freedom of movement. You can walk, hike, overcome obstacles, kneel or squat; your movements are unrestricted, and you will not feel discomfort. In addition, they have a gusset in the crotch for more freedom of movement. In addition, the articulated design follows the natural movement of the body.
Comfort & Freedom of Movement
Lightweight, durable, and equipped with plenty of stretches, these Kuhl pants are an excellent choice for demanding men. Perfect for hiking and perfect for work. Hiking through the hard-to-reach Gates of the Arctic National Park was a pleasure in these pants. Even kneeling on the wet ground while pitching the tent was no problem. Because they are stretchy, they were also ideal during the hour-long drive down the challenging and long (414 miles one way) Dalton Highway.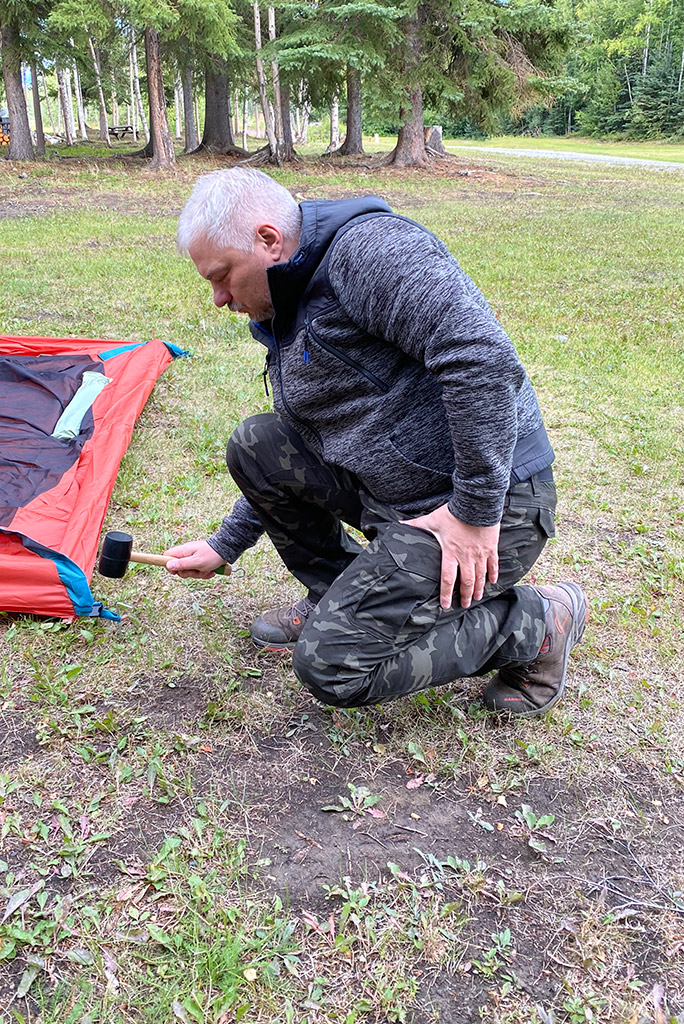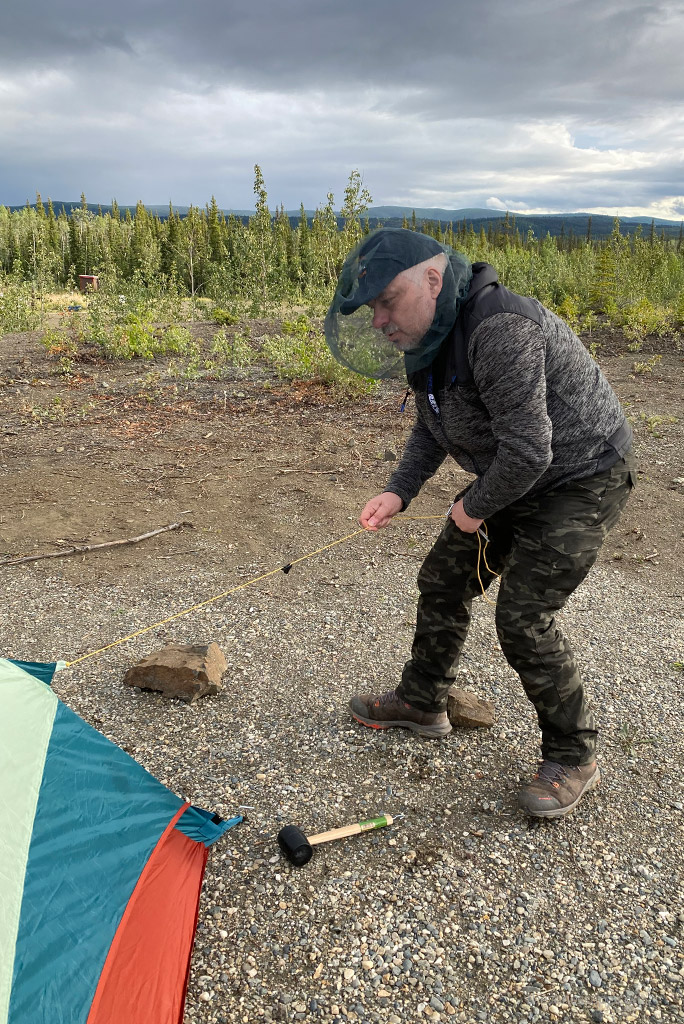 Venting & Dry Time
The few days during our Alaska road trip we traveled and hiked in rainy conditions. The pants dried quickly, remained breathable, and were very rugged. They are thin, so they don't offer much wind protection. However, during our summer Alaska road trip, our lowest temperature at night was 32 F (on the Dalton Highway, after crossing the Arctic Circle). Those pants were warm enough and provided sufficient protection.
Versatility
These pants work in a variety of environments. They are lightweight, do not crease, dry quickly, and are durable and stretchy. They are an excellent choice for any trip. Whether you plan a road trip to Arizona or Utah national parks, they are worth packing. They also perform well when exploring cities. Are you planning a trip to San Francisco or Las Vegas? Then Kuhl's pants are an excellent choice. The ripstop materials make them quite sturdy, but they are casual enough to wear in a relaxed work environment when you are not outdoors. It all depends on how you pair them. With a nice t-shirt or shirt, they can be a great look for a date or dinner at a restaurant.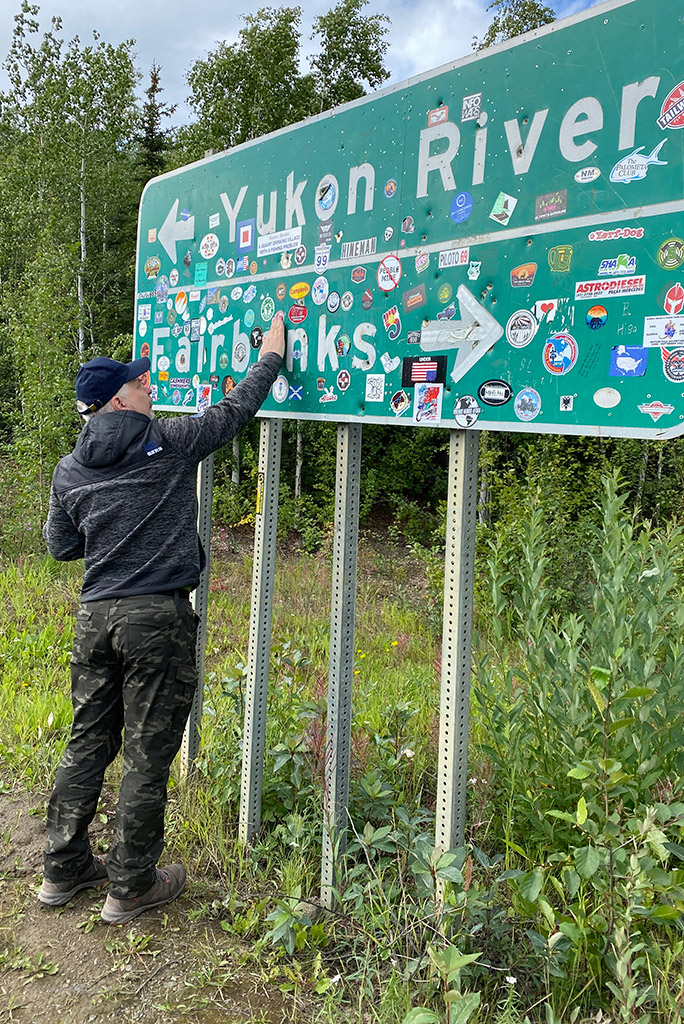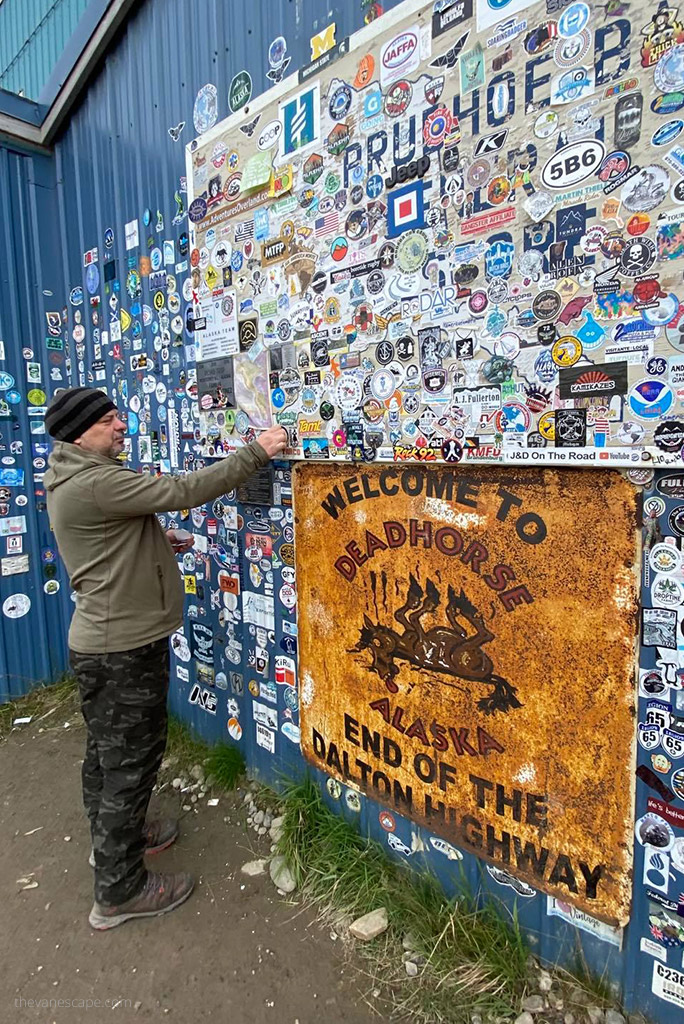 Durability
The KUHL SILENCR ROGUE KARGO PANTS are very durable and of excellent quality. They were perfect both at the campsite and during hours of hiking in the mountains. Despite kneeling on the ground or grass many times while setting up a tent or lighting a campfire and tearing through the Alaskan tundra in Gates of the Arctic National Park, where there are no marked trails, the pants have not worn or damaged. They are great technical pants for men that want to be ready to face any obstacle.
In addition, it remains unchanged in color and fit despite several washes. Quality and durability are significant advantages of these pants. In addition, the material is water-resistant, an essential advantage in Alaska. During the last week of the trip, it rained every day, making it impossible to carry out some of our plans. The pants went dry very quickly.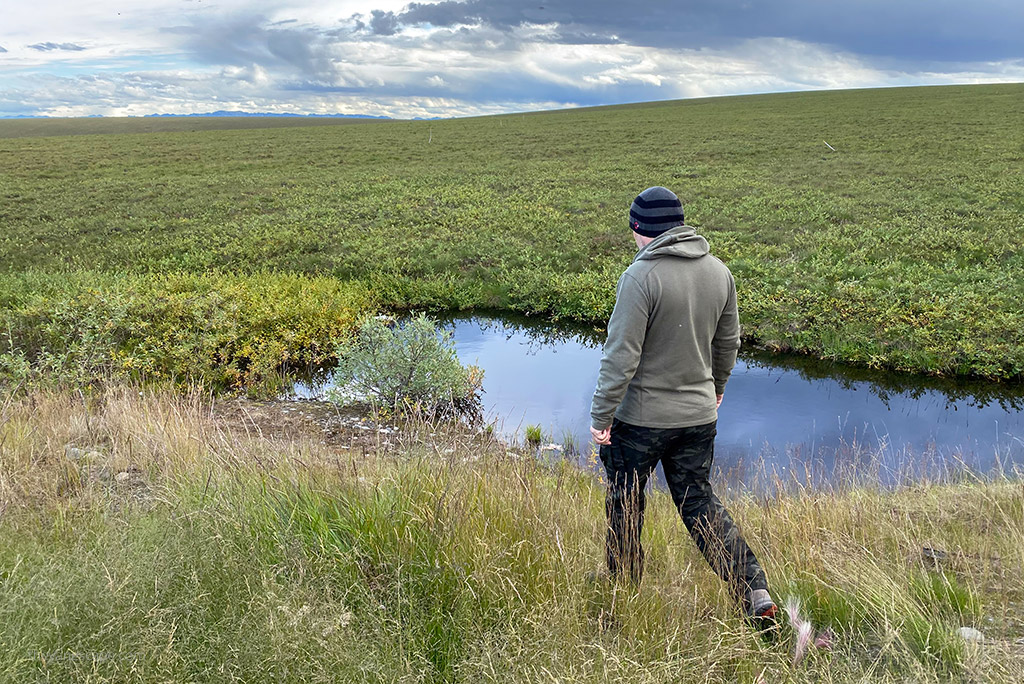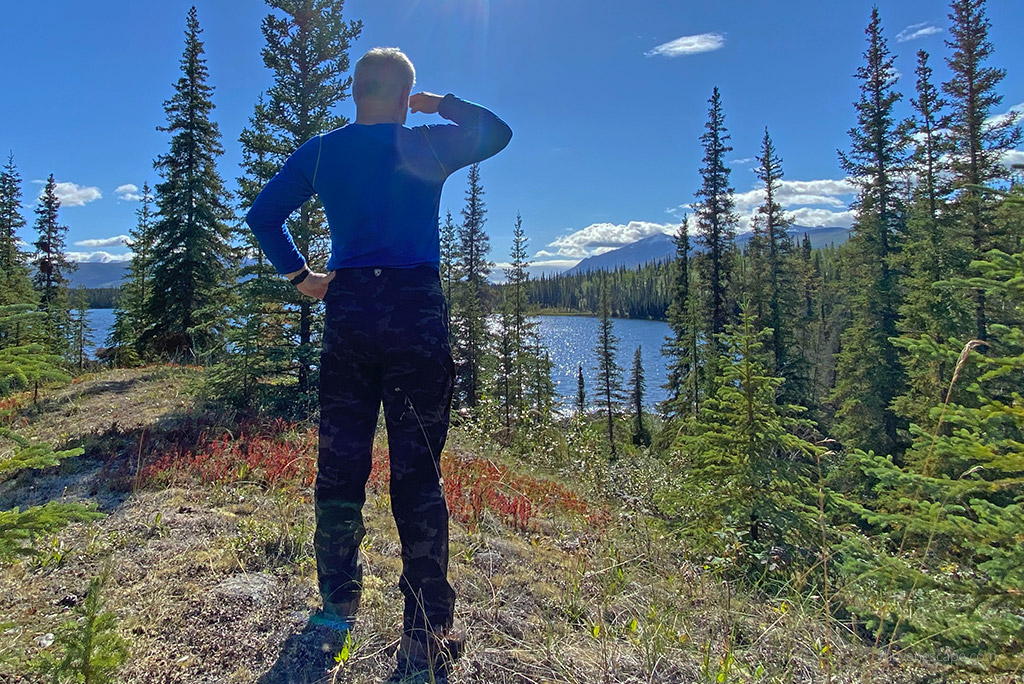 Colors & Sizing
Men have seven colors of KUHL SILENCR ROGUE KARGO PANTS to choose from. It is an exciting palette, thanks to which the variety and number of uses of the pants seem endless. The available colors are Green Camo, Dark Roast, Storm Khaki, Carbon, Grain, Raven, and Khaki.
Thanks to various colors, these pants can be worn in many styles. The combination of color and a shirt make them a perfect going-out, casual pair for a date or work. Darker colors in combination with a sweatshirt will be an excellent choice for mountain hiking, trekking, or working in the garden.
Chris chose the Green Camo color, which was an excellent choice. Although he wore it in challenging and inclement weather conditions, there were no stains or dirt on the pants. The Dalton Highway route to Prudhoe Bay rained a lot, and the road was full of mud. It also happened that the pants got dirty at the campsite when we started a fire, pitched a tent, cooked or drank red wine.
The camouflage color worked perfectly as there were no stains on the pants. Chris wore them continuously for over a week before we had a chance to return to civilization and do laundry.
Chris ordered his usual size, and he found them true to size. Although sometimes he uses a belt.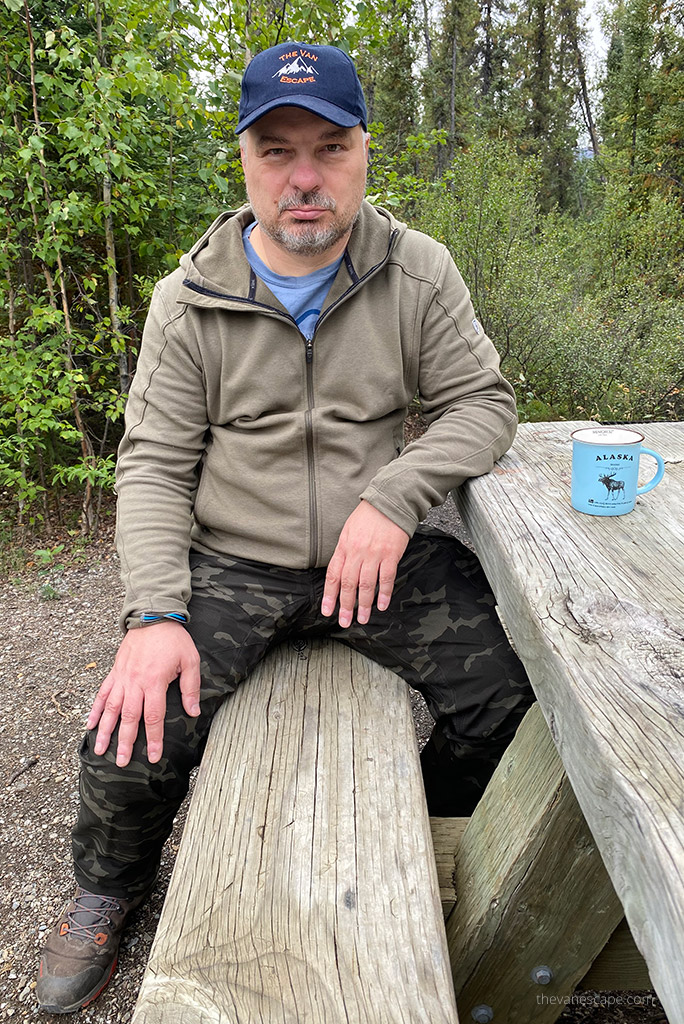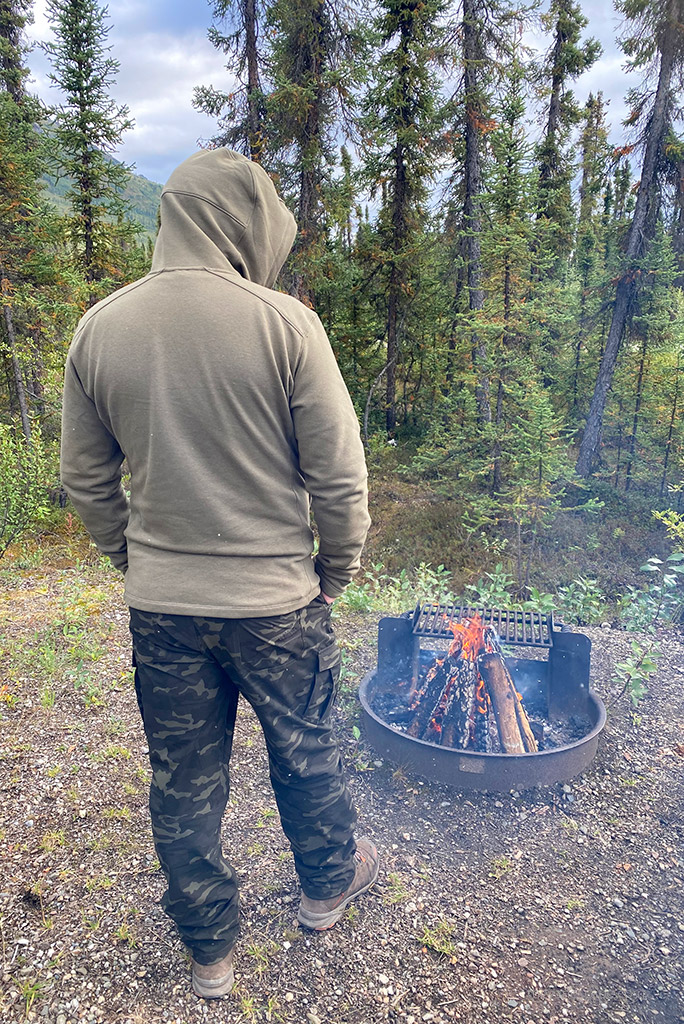 KUHL SILENCR ROGUE KARGO PANT REVIEW – VERDICT
These pants have become Chris's favorite pants. They met all requirements and managed to cope with challenging conditions. This is his choice for our next trips. Moreover, Chris announces that he plans to purchase another color of these pants.
KUHL SILENCR ROGUE KARGO PANT works well during travel, on the trail, in the city, and in everyday work in the garden. In these pants, you can bend and climb without restrictions. They are great for hiking through the undergrowth and for all outdoor activities. They are perfect for lounging at home and have a modern look that you can wear in a casual restaurant. Seven pockets provide secure storage. Fabric is durable but soft enough for skin.
Modern style, comfortable fit, light, durable, water-resistant, and sun-resistant material makes those pants worth having in your wardrobe. Highly recommended.