KUHL ENGINEERED Women's Hoody Review
Check out this KUHL ENGINEERED Women's Hoody Review if you are looking for a comfortable sun hoodie for your outdoor activities. It's a lightweight summer layer, cool enough to protect you from the sun on hot days, and comfortable enough to wear in place of a sweatshirt. Check out more details and photos.
This article may contain affiliate / compensated links. For full information, please see our disclaimer here.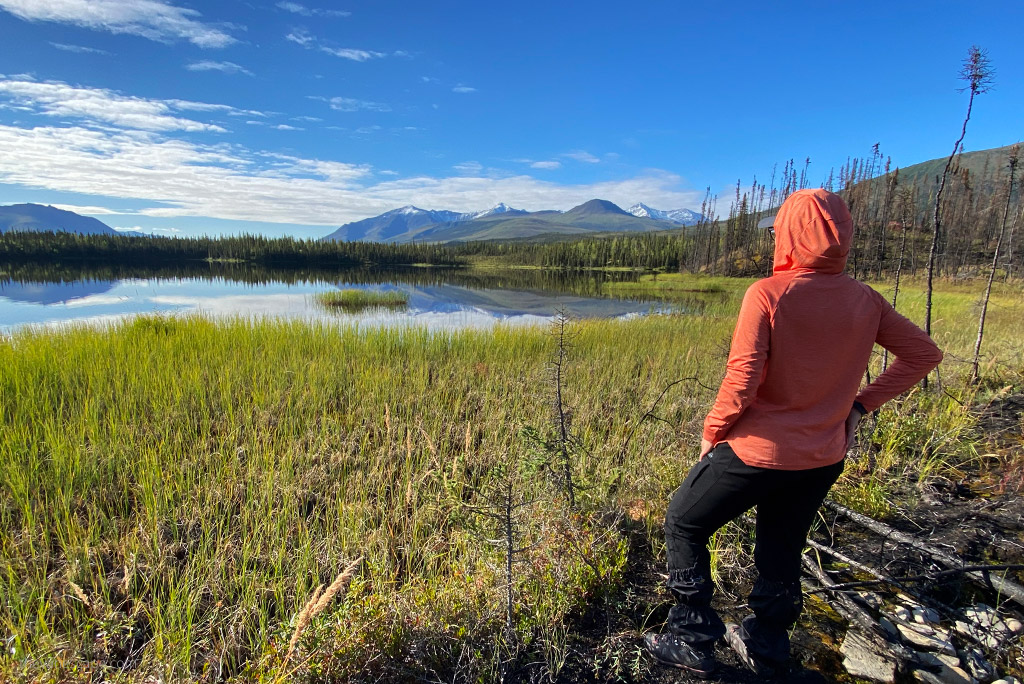 KUHL ENGINEERED Women's Hoody – Introduction to Review
Packing for our recent summer trip to Alaska was quite a challenge. We planned to sleep in a tent, do lots of hiking and outdoor activities, reach the Arctic Ocean via the challenging Dalton Highway, and visit the remote Gates of the Arctic National Park.
Therefore, clothing had to be incredibly well thought out because we also had to pack many camping gears. I needed a summery, light, and airy hoody for daily outdoor use. I needed something to protect me from the morning camping chill and the Alaskan sun and bugs.
So, I chose the KUHL ENGINEERED Women's Hoody because I already had this company's two pairs of shorts (hiking and casual shorts) and a warm fleece jacket that I love. The Kuhl Women's Hoody has accompanied me on this adventurous Alaskan trip, and now it's time to conclude whether it's worth having in your closet.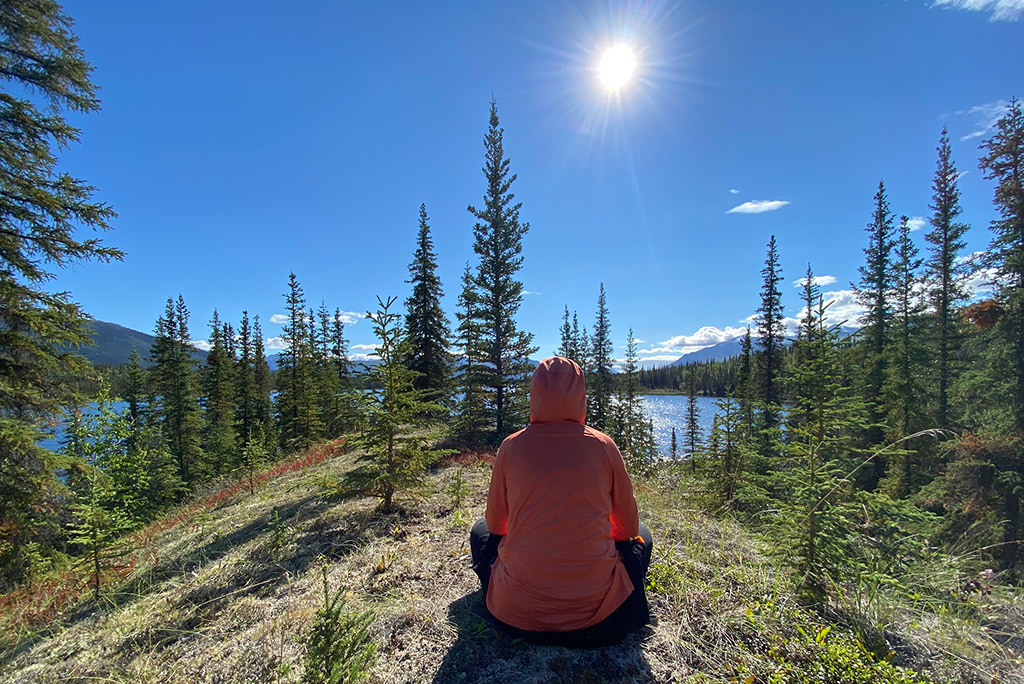 Specs at a Glance of KUHL ENGINEERED Women's Hoody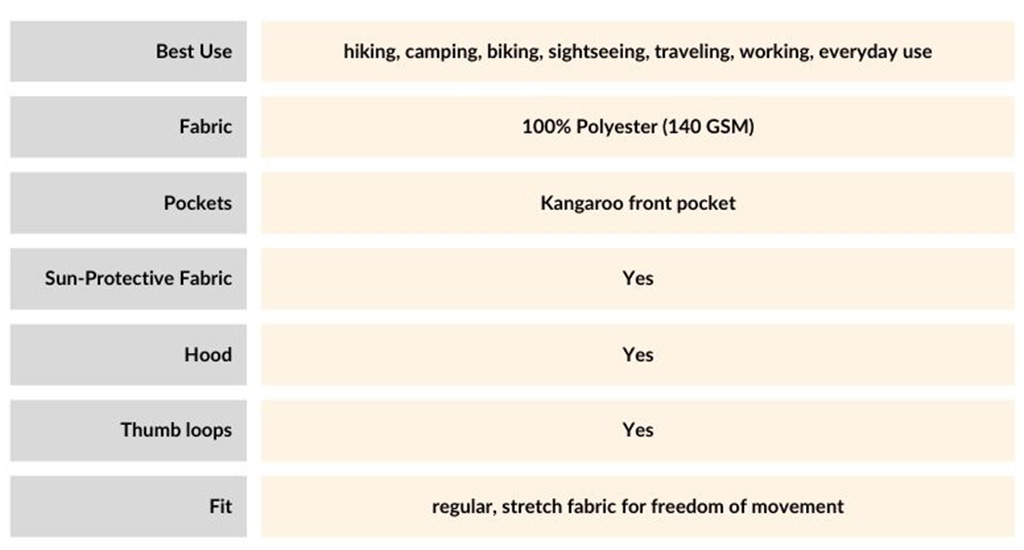 Notable Features of KUHL ENGINEERED Women's Hoody
UPF 30+ sun protection where the sun hits hardest, with breathable open knit 20+ UPF in areas where you sweat a lot
Strategically placed mesh ventilation for temperature control
Aktiv, stretch fabric for freedom of your movement
Cool kangaroo front pocket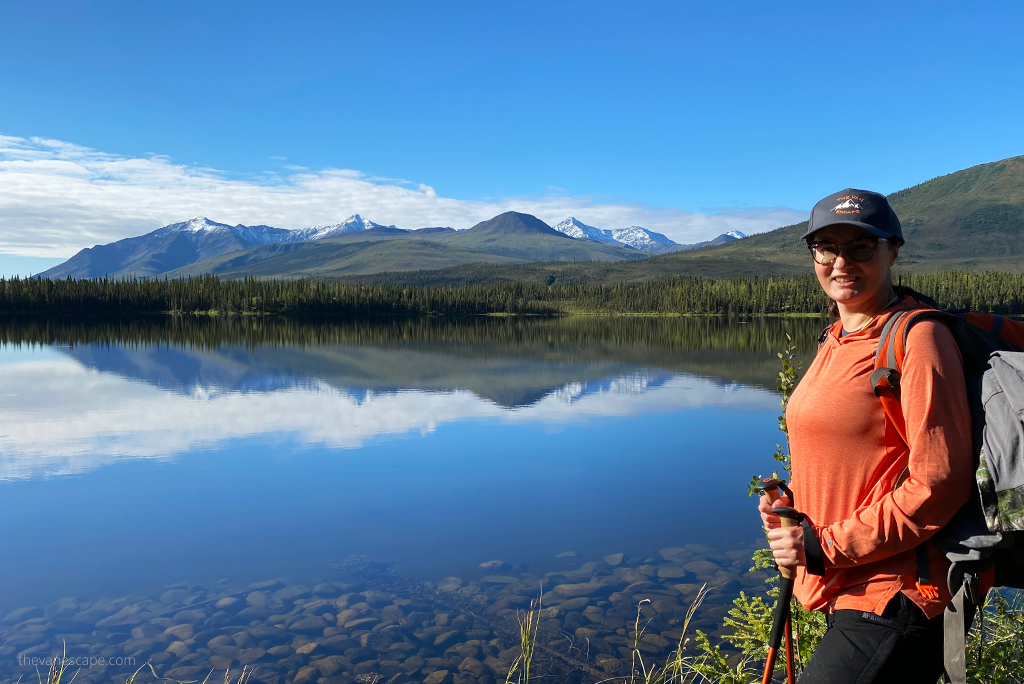 KUHL ENGINEERED Women's Hoody – Review
Design and Fabric
KUHL ENGINEERED Women's Hoody is a very interestingly designed summer top with long sleeves, the primary purpose of which is to protect against the sun during summer activities. This women's hoodie from Kuhl is perfect as a lightweight summer layer to keep you cool or warm and keep the sun off, as it features UPF 30+ sun protection. The large hood, straight cut, front kangaroo pockets, and thumbholes make it look modern and stylish. This also makes it a versatile hoodie.
The fabric is 100% polyester, weighing 140 GSM, and stretches with every move. What's more, it features strategically placed mesh venting for temperature control. It is a light and airy top. The material is very soft. It's comfortable, breathable, and fashionable.
It's also easy to care for. I love that it's lightweight with air-permeable panels, and I like the bright orange that does not absorb heat. The quality, stitching, fabric, and SPF make it the best safe summer shirt I have ever had. It is very breathable and lightweight. It is a perfect outdoor shirt for comfortable sun protection.
The only cons to this hoodie are the pocket. They look great and are suitable for keeping your hands warm in. But since the material is light and stretchy, you can not put a heavier item, like a phone, in the pocket because it will pull the material down.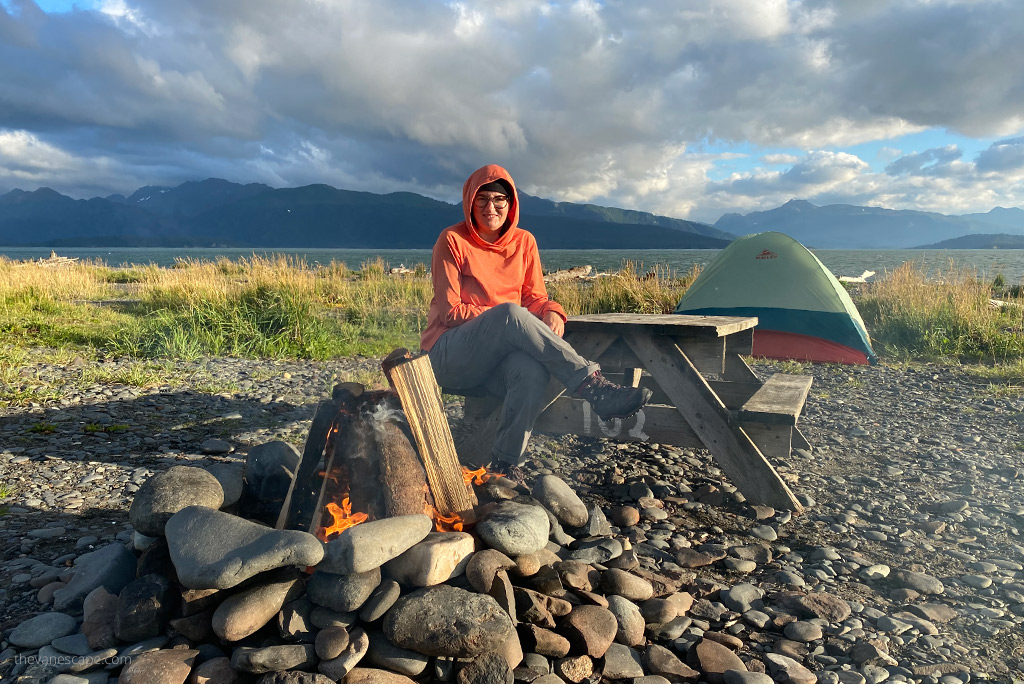 Comfort and Freedom of Movement
I love camping, hiking, taking photos, and being on the move. That's why I needed a lightweight top for a road trip to Alaska that would not restrict my movement. And that's precisely what the Kuhl Hoody is. I love its simple cut. What's more, it also features side slits for better movement. Thanks to the interestingly designed kangaroo pocket on the front, the hoody has an original cut but is also practical.
Venting and Dry Time
One of the best features of this hoodie is its ventilation. The Kuhl hoody is breathable and light. I love this airy fabric, which keeps me dry throughout the day. It perfectly wicks away moisture. This is due to the strategically placed mesh vents for temperature control. As the material is light, the hoody dries relatively quickly.
Versatility
This hoodie is suitable for many activities. If you plan a summer trip, it is worth packing it for its comfortable cut, pleasant material, and versatility. The Kuhl Hoodie was perfect during our mountain trek to the least visited national park in the U.S., the remote and challenging-to-reach Gates of Arctic National Park. I have to admit that I even slept in a tent in this hoodie once in Alaska.
In the morning, it was not at all creased or sweaty. Hiking, trekking, camping, biking, sightseeing, boating, and more. Whatever summer activities you like to do, this hoodie should be the perfect choice for your sun adventures.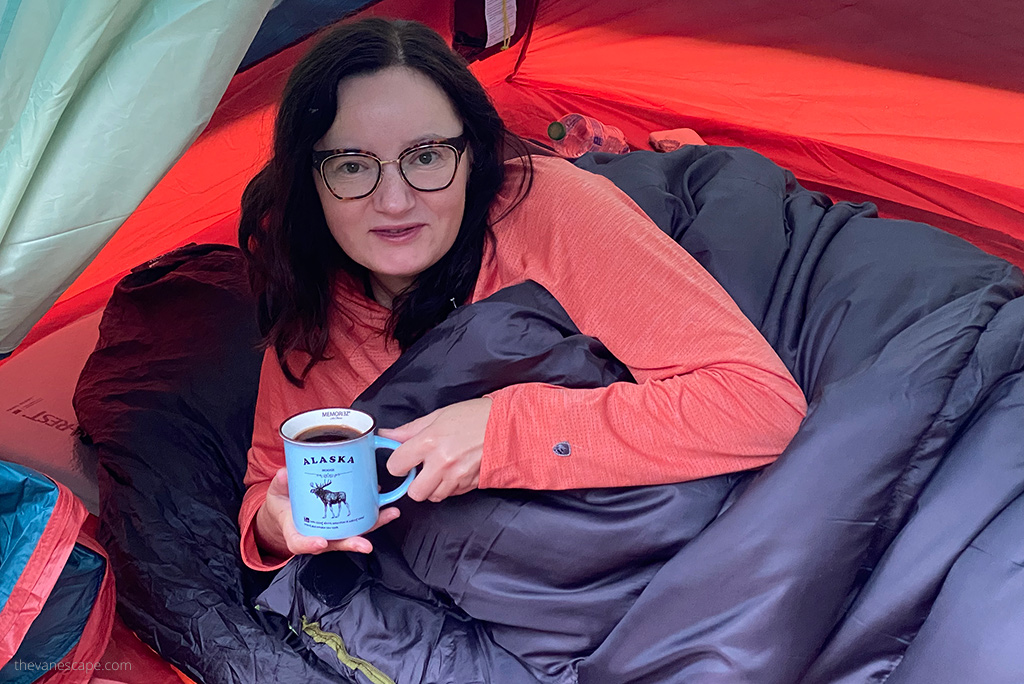 Durability
I am wearing it for another month, and despite many washes, the Kuhl hoody remains unchanged in color and size. It did not stretch, even though it has a loose, straight cut. I wore this hoodie on several hiking trails in Alaska, and it did a great job too. Despite the backpack, the material on the back and shoulders has not worn out so far. I wash this hoodie as recommended by the manufacturer: wash cold, do not bleach, and tumble dry on low. I do not iron. But this hoodie does not need ironing because it does not crease at all, which makes it perfect for any trip.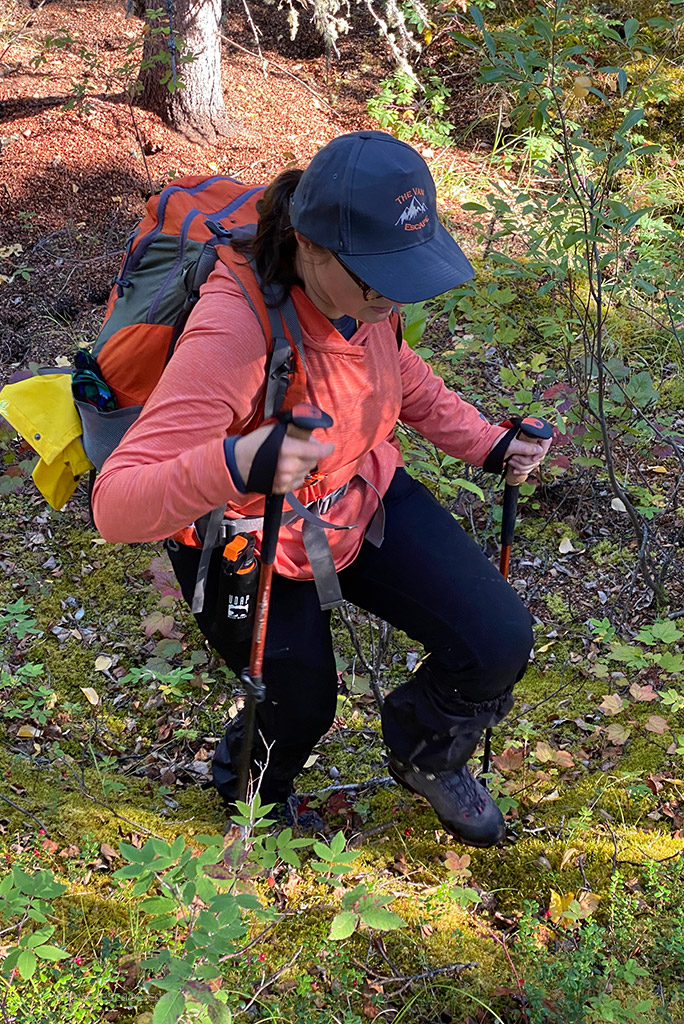 Colors and Sizing
The KUHL ENGINEERED Women's Hoody is available in three colors: Emberglow, Cloud Gray, and Black. I chose the first one, delicate, pastel orange. The color is beautiful. Despite many washes, it remains the same shade. It is a pity that only these three colors are available because I would like to buy another hoody in a shade of green or blue. I hope it comes in more colors soon.
Sizes are standard women's sizes from XS to XL. They are based on the size chart. I chose L to have a little more freedom and space. I wanted a hoodie as one of the layers in case the weather was bad. The hoodie is a loose fit. If the fit and the adhesion of the hoodie to your body are essential to you, choose a smaller size.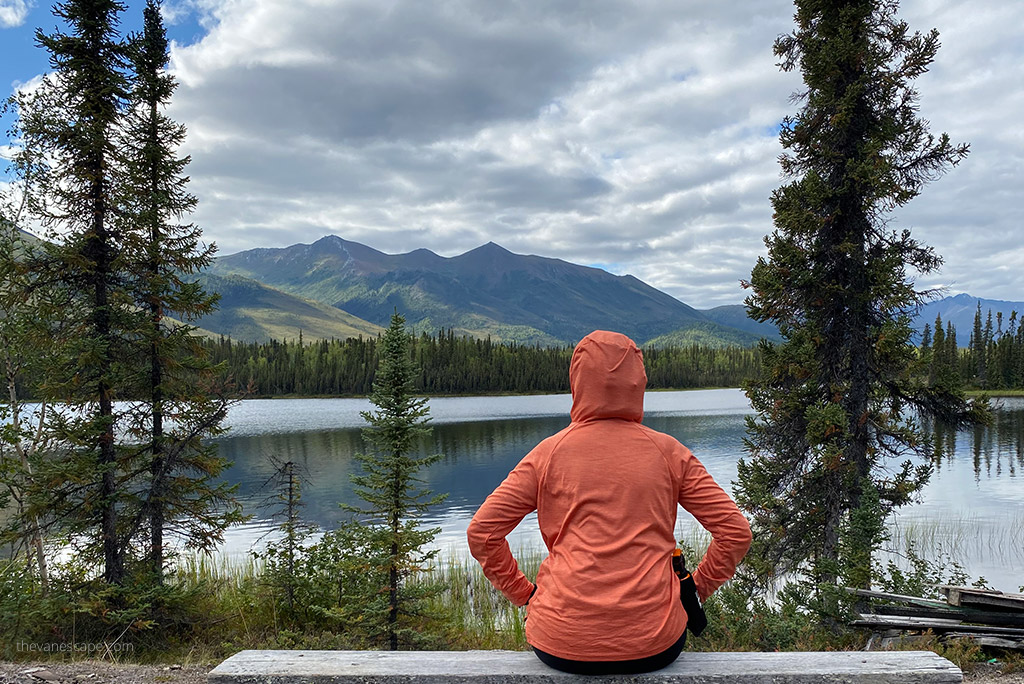 KUHL ENGINEERED Women's Hoody – Verdict
The KUHL ENGINEERED Women's Hoody is a perfect choice for summer activities. On hot days, it protects you from the sun while keeping you dry. And on summer mornings, it will keep you from getting chilled. The hoody is ideal for sunny days and warmer regions. The fabric is lightweight and will not crease, making it an excellent choice for travel. It fits in any luggage or backpack. It has a comfortable straight cut that gives you perfect freedom of movement. In this hoodie, you can go camping, biking, fishing, boating, or hiking in the mountains. Combined with a pair of jeans, it is also suitable for going to town or to work. I highly recommend this well-constructed Kuhl women's hoodie. It's great for outdoor activities and everyday comfort wear.