KUHL SPEKTER Full Zip Hoody Review
Check out this KUHL SPEKTER Full Zip Hoody review and photos if you are looking for a casual hoodie for your favorite outdoor activities. Planning a trip to the mountains, trekking, camping or meeting up for a beer with friends? Check out how this full-zip hoodie from Kuhl works in various situations. We tested this hoodie in Alaska, and the weather did not spoil us. Was the hoodie warm and comfortable enough, or was it durable? Check below!
This article may contain affiliate / compensated links. For full information, please see our disclaimer here.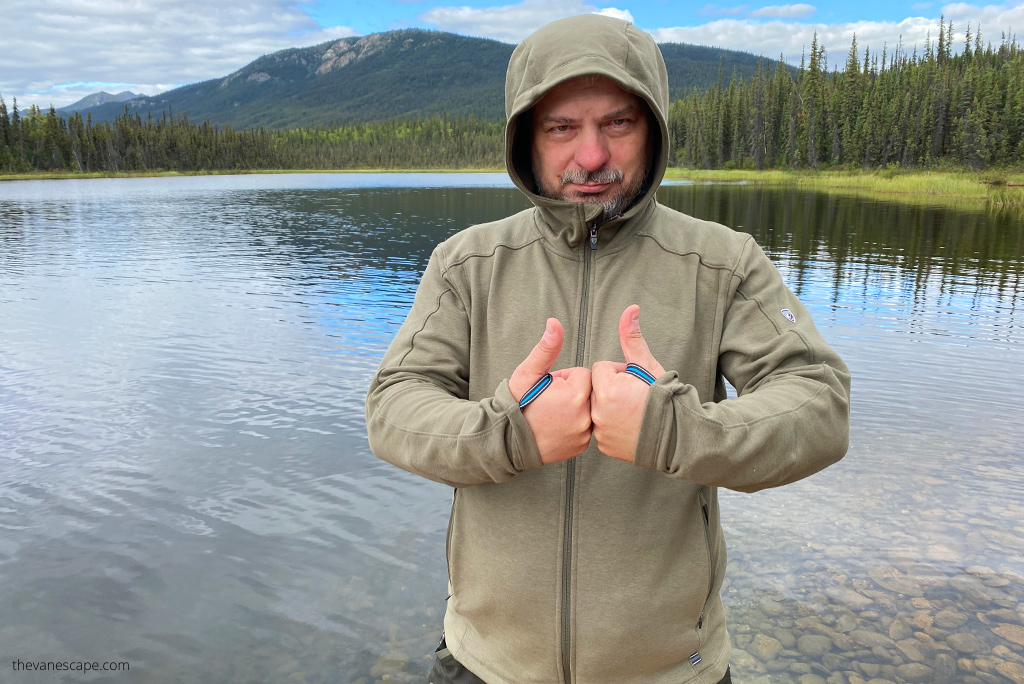 KUHL MEN'S SPEKTER FULL ZIP HOODY – Introduction to Review
Packing for our last trip to Alaska was challenging because we wanted to reach the Arctic Ocean via the famous Dalton Highway. But we also wanted to return to southern Alaska, Kenai Peninsula, and our favorite place, Homer. Looking at the map, you'll see how great that distance is. But without opening the map, we will tell you that it's 1,073 miles one way from Homer Spit to Prudhoe Bay. Which means we had to be prepared for any weather.
Alaska weather can be volatile, especially in the summer. And although the forecast for August was great, we knew the weather could surprise us. Especially since we were spending the night in the tent.
Chris needed a light, soft, comfortable hoody to protect against the morning and evening chill at the campsite. He needed a hoodie that would not restrict his movement when pitching a tent or lighting a fire. But at the same time, one that would also be useful when hiking in the mountains. The necessary condition was also zippered pockets so small items essential for camping, such as a headlamp or lighter, would not get lost.
Chris chose the KÜHL SPEKTER ™ Full Zip Hoody for this summer expedition. Did the Kuhl Hoody survive Alaska? Did the SPEKTER Full Zip Hoody meet Chris' requirements and withstand Alaska's changeable weather? Is it worth adding to your closet? Read the review details below.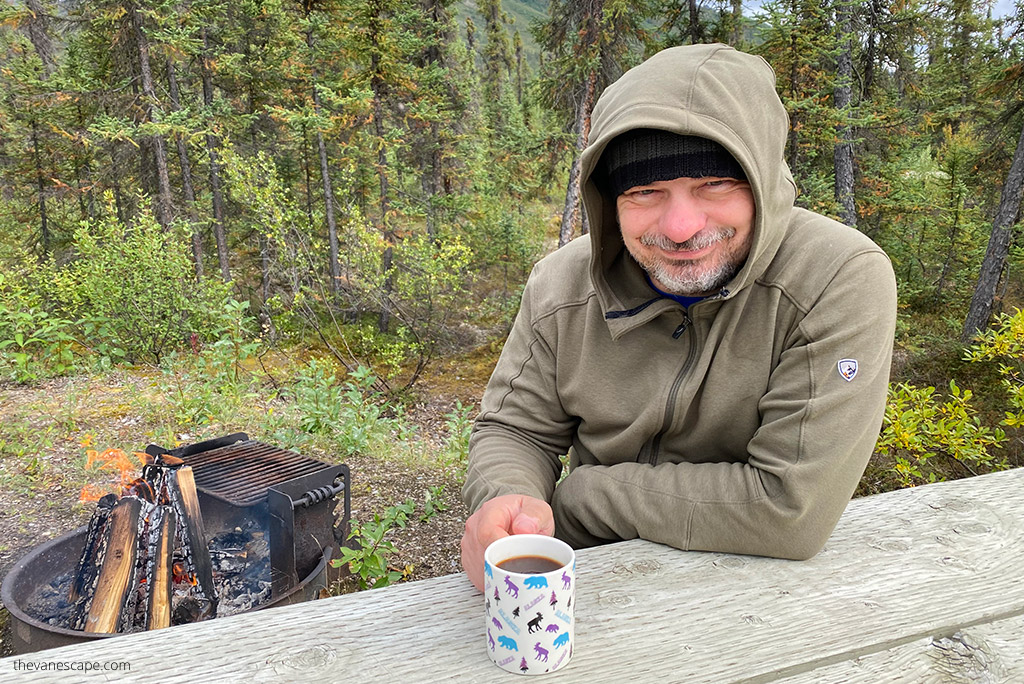 KUHL SPEKTER Full Zip Hoody – Notable Features
fool-zipper closure
modern and stylish look
fabric lighter, softer, and warmer than cotton
perfect weight for layering or stand-alone wear
zippered pockets for the safety of your small items
great designed KÜHL's five-panel signature hood
thumb loops
versatility of using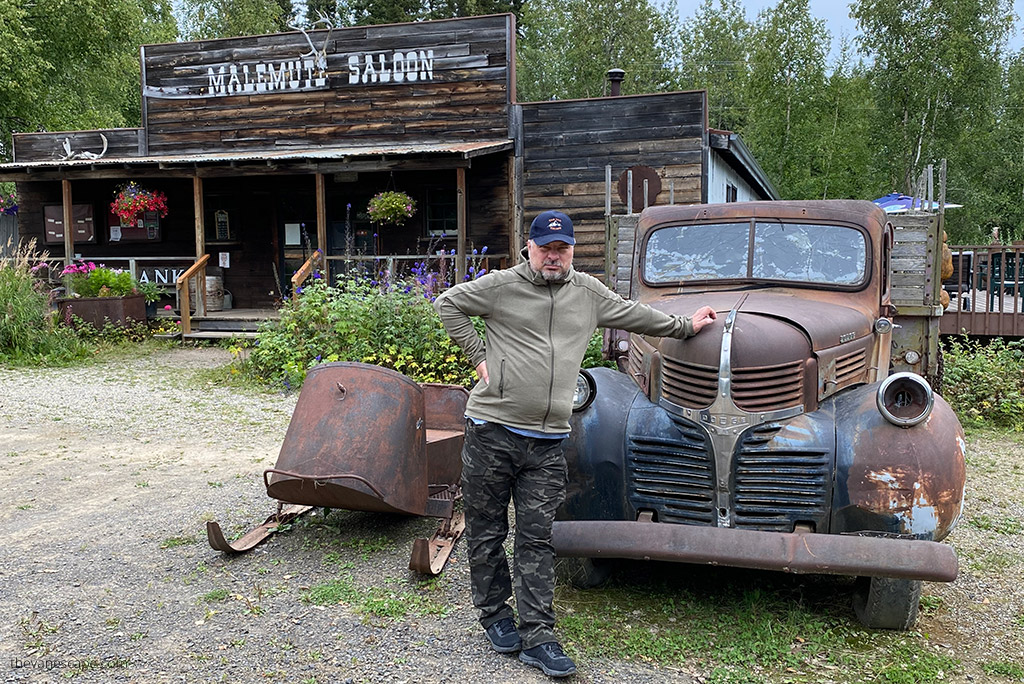 KUHL SPEKTER Full Zip Hoody – Specs at a Glance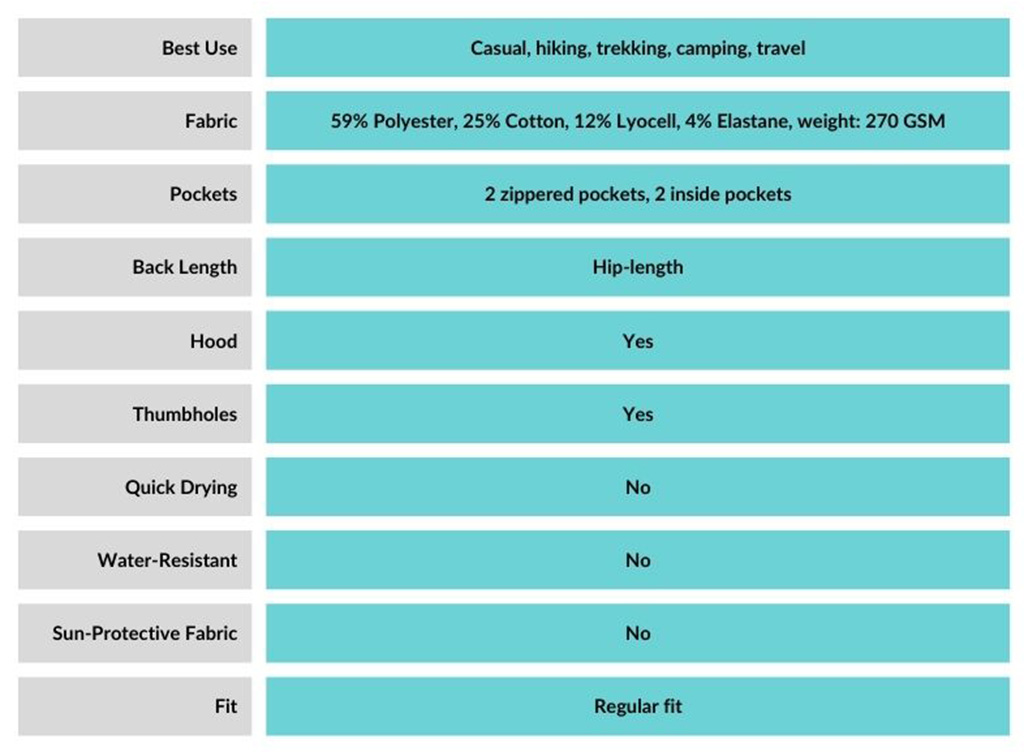 KUHL SPEKTER Full Zip Hoody – Review
Design and Versatility
The SPEKTER Full Zip hoody by KÜHL has an attractive, modern, and fashionable design that makes it universal. It can be worn in many ways and on many occasions. It is practical when traveling, camping, in the mountains, or cycling. Combined with sneakers and jeans, it is the perfect casual hoodie for work or an evening out for drinks.
The well-designed hood deserves special attention. It is the characteristic KÜHL's hood with five panels, which is very comfortable and protects well from the wind when walking. The hood surrounds the shape of the face nicely. The hood's collar is high and fastened up to the chin. But the soft material protects against possible scratching of the leather by the zipper. This high collar provides excellent protection against the wind.
What's more, the hoodie has two zippered pockets to provide secure storage of small items. It also features KÜHL's signature thumb loops, which is very useful.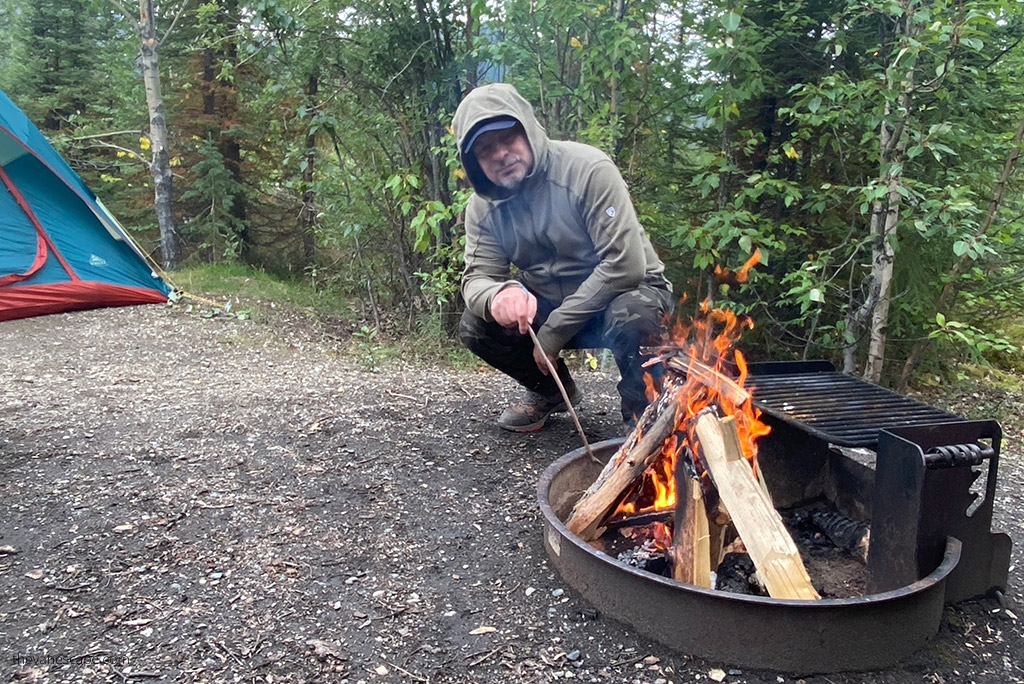 Fabric
The advanced fabric used for the SPEKTER Full Zip hoody is 59% Polyester, 25% Cotton, 12% Lyocell, and 4% Elastane. The softness of the material deserves attention. It is enjoyable as the second skin but, at the same time, remains durable. Fabric is lighter and for sure warmer than cotton.
Warmthness and Wind Protection
This hoodie is crafted to the perfect weight for layering or stand-alone wear. The weight of the fabric is 270 GSM. It's warmer than cotton and temperature regulating for core comfort in various conditions.
Chris wore this hoodie over a regular t-shirt when it was warm. Or as one of the layers when the temperature was lower. In northern Alaska, even though it was August, the temperature was between 41°F and 50°F (5°C-10°C) during the day. It dropped to about 32°F (0°C) in the evening. At the Arctic Ocean, the temperature was 33.8°F (1°C). On such cold days, the hoodie was worn as a layer under a windproof or down jacket, depending on the conditions. The hoodie will also work great at low temperatures with a thermal shirt underneath.
The weather was more pleasant during our trip to one of the most remote national parks in the USA, the Gates of the Arctic National Park. The sun was shining, about 50°F (10°C). The hoodie was perfect for hiking in these conditions.
This is not a super warm hoodie. But the KUHL SPEKTER Full Zip Hoody was warm enough for an Alaskan summer. It is not windproof or waterproof resistant. It is not a technical hoodie for extremely windy conditions or freezing temperatures. But because the material is lighter (270 GSM) and breathable, the full-zip hoodie is excellent as a layer under jackets. It's great for layering or stand-alone. In the south of Alaska, it was much warmer during our trip, 60°F (16°C) on average, so the hoodie was used stand-alone.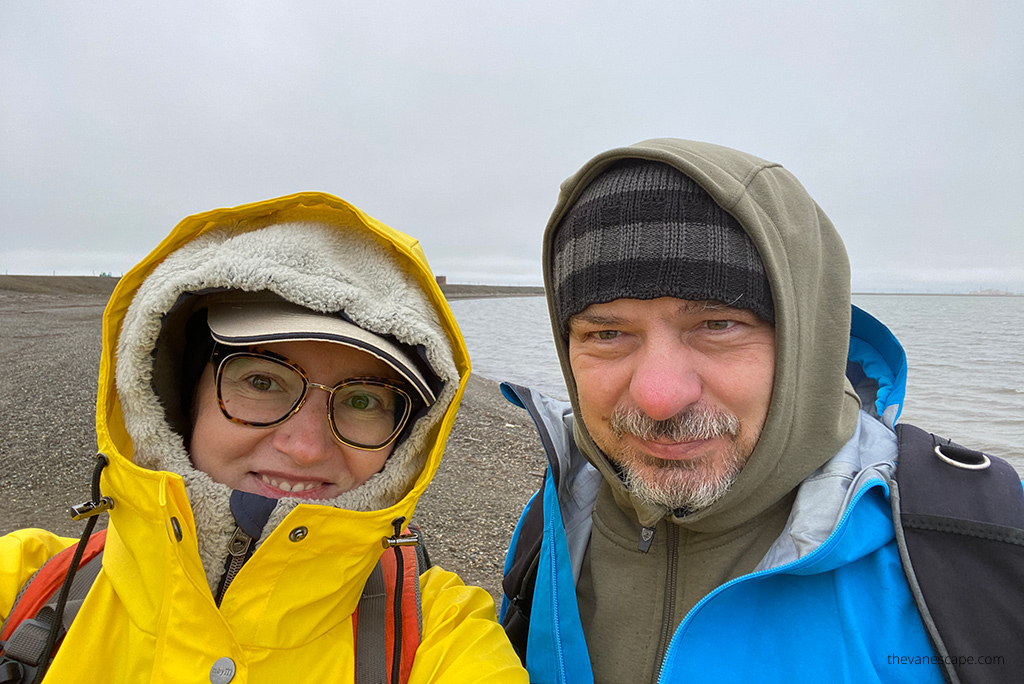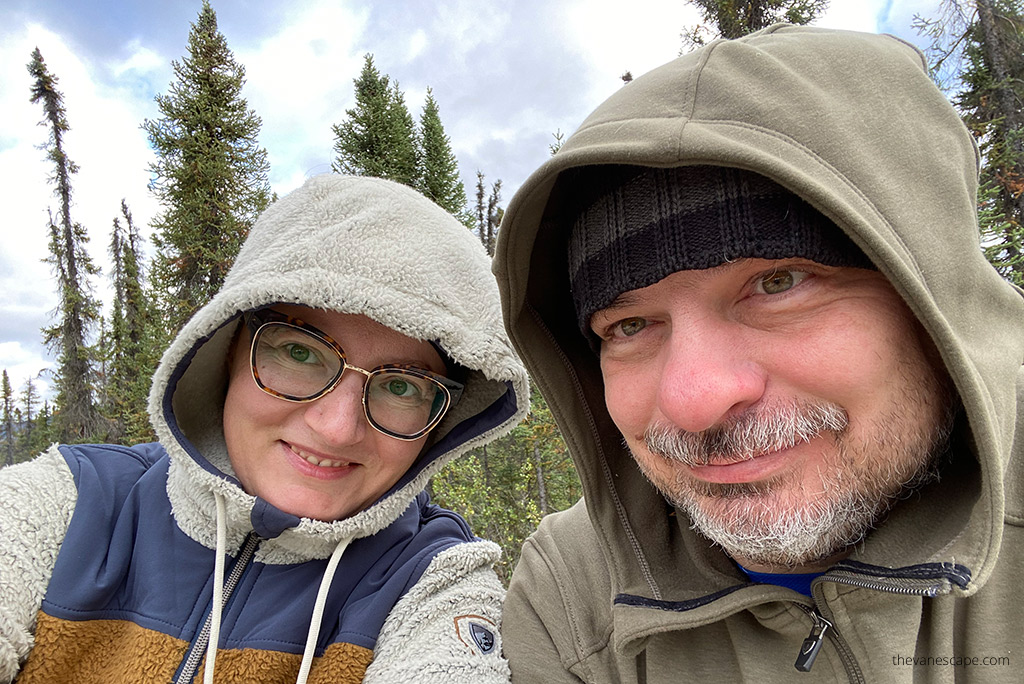 Pockets
The hoodie has two zippered pockets. Thanks to this, you can safely store small items such as keys, a phone, a headlamp, or a lighter. It also has two interior fabric pockets. Zipped pockets are handy during mountain hiking or camping.
Comfort and Freedom of Movement
The KUHL SPEKTER Full Zip Hoody is very comfortable. Its simple cut does not restrict the freedom of movement in any way. The material is pleasant to the skin. It has proven itself while hiking, setting up a tent, and lighting a fire. It also did not restrict your movements when preparing meals at the campsite or driving a car. When photographing landscapes or wildlife, it does not hinder your work in any way.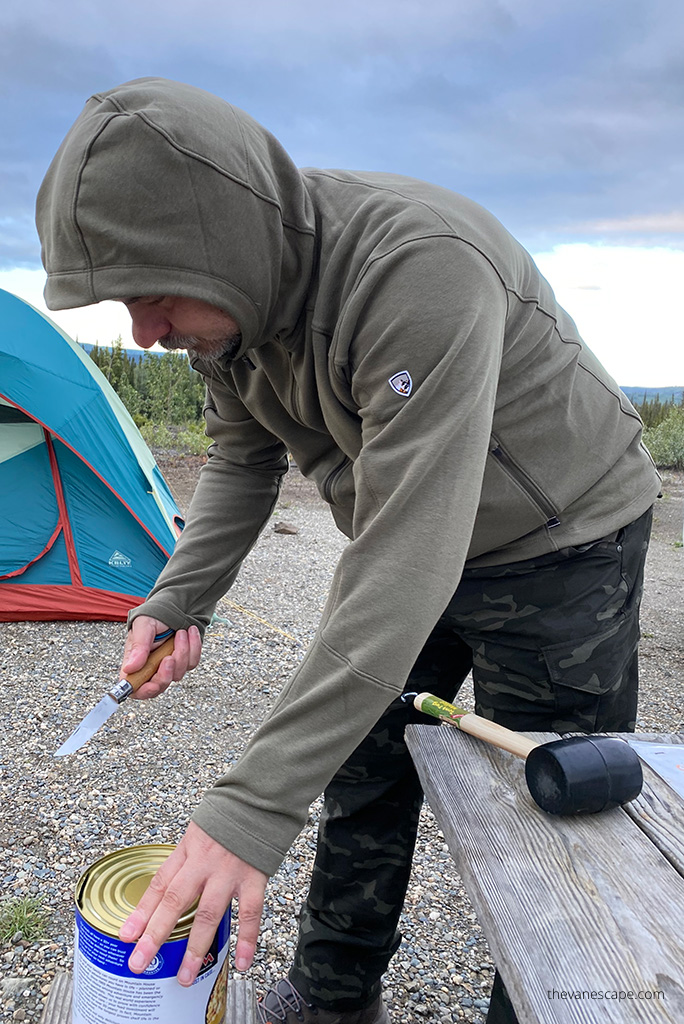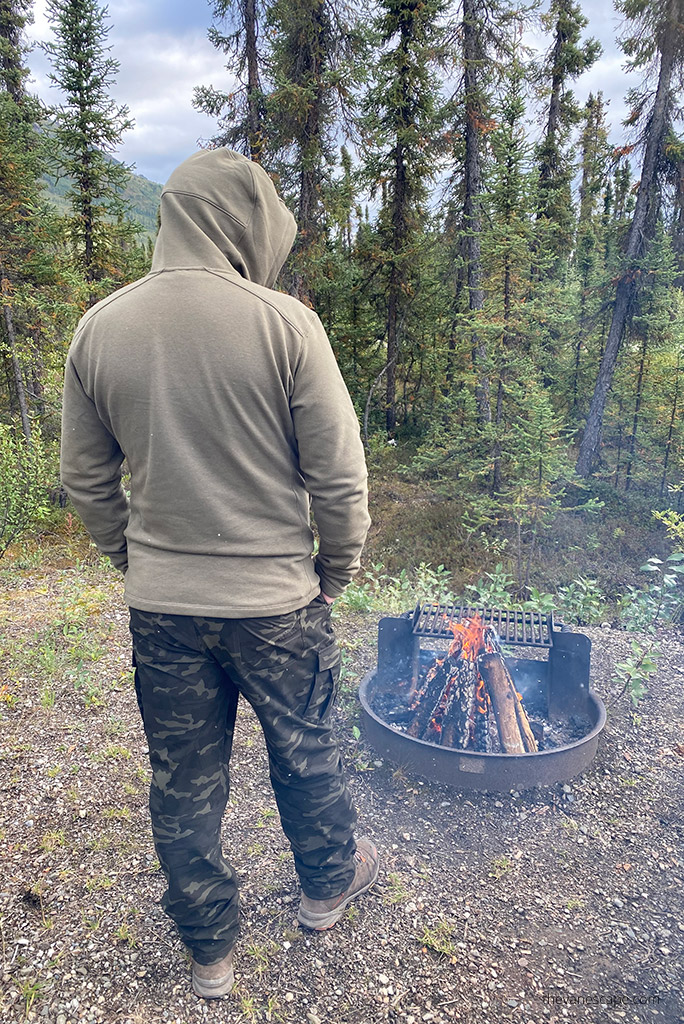 Venting and Dry Time
The material of KUHL SPEKTER Full Zip Hoody is venting very well. The ventilation of this hoodie is excellent. It does not sweat, which is important, especially if it is to be a layer under a jacket on cold days. Unfortunately, the hoodie is not water resistant or quick-dying but has other advantages. Therefore, in changing weather, especially in the mountains or in Alaska, when rain may surprise you at any time, it is worthwhile to pack also something light rainproof.
Durability
The hoodie is durable. It was worn almost every day on our Alaska adventure, and Chris still uses it. Chris has a weighty backpack with photography and hiking gear. Over 26.46 pounds (12 kg). The hoodie has no signs of abrasion despite wearing the backpack so much. The hoodie has also been washed, and the color and shape are unchanged.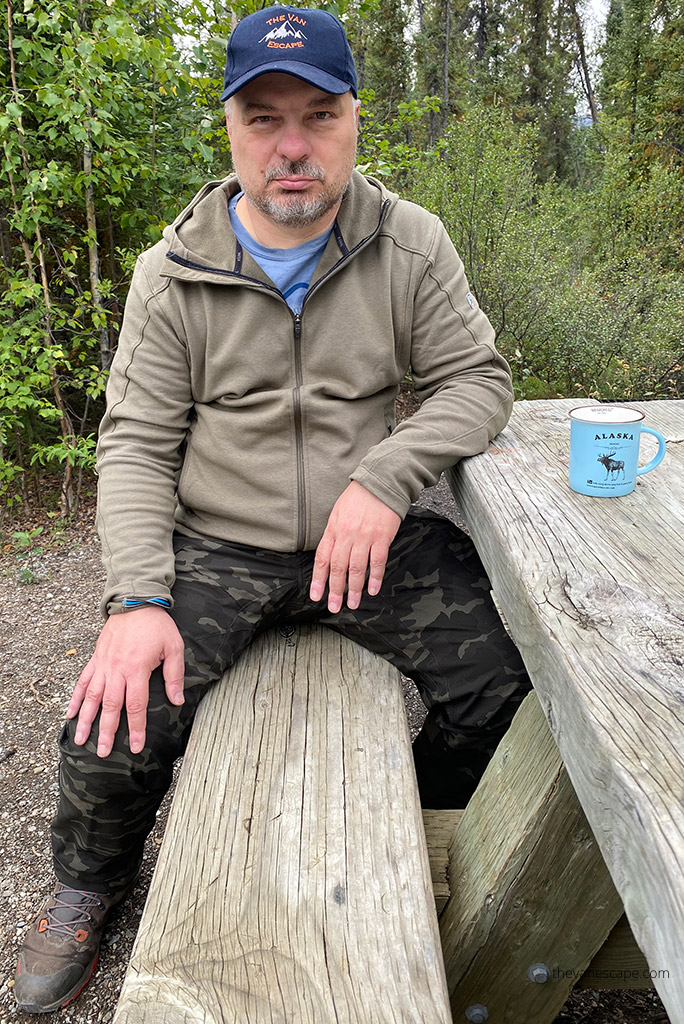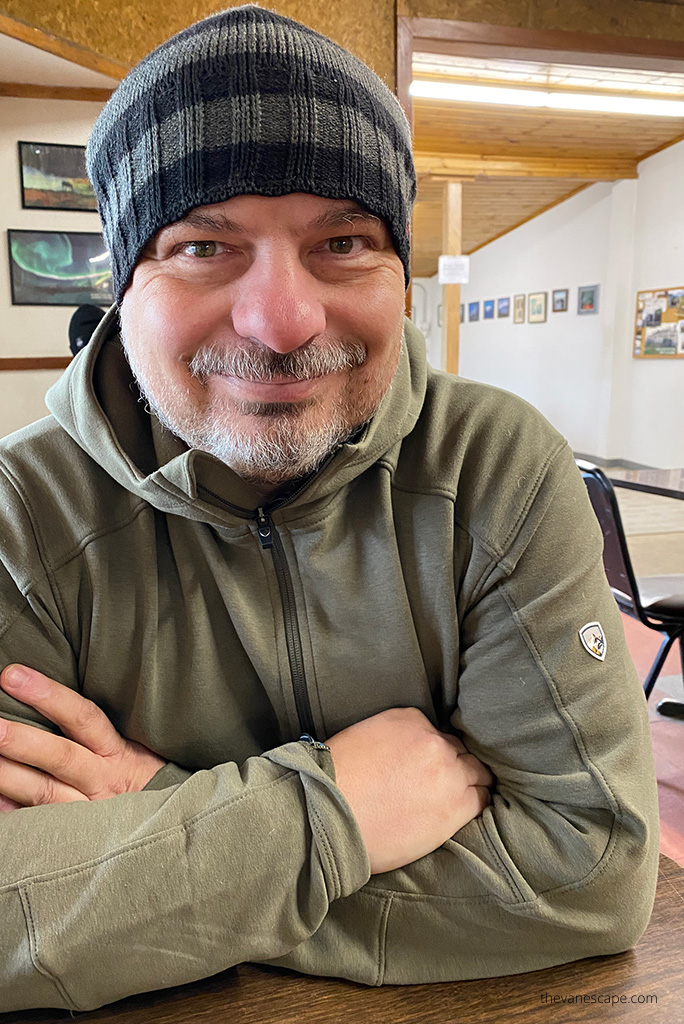 Colors and Sizing
The SPEKTER Full Zip Hoody by Kuhl is available in 6 exciting colors. Chris chose Olive Grove to match KÜHL SILENCER ROGUE KARGO PANTS (reviews you can read in this article). It has turned out to be his favorite clothing set on this trip. Other hoodie colors include Copper, Black, Carbon, Pirate Blue, and Cayenne. They are all exciting and allow you to wear a Kuhl full-zip hoodie in many ways. Whether you pair it with jeans or hiking pants, you can wear it on a date, hiking, or camping.
The hoodie is available in standard men's sizes from S to XXXL and fits the size chart. Chris chose XL, and it fits him well.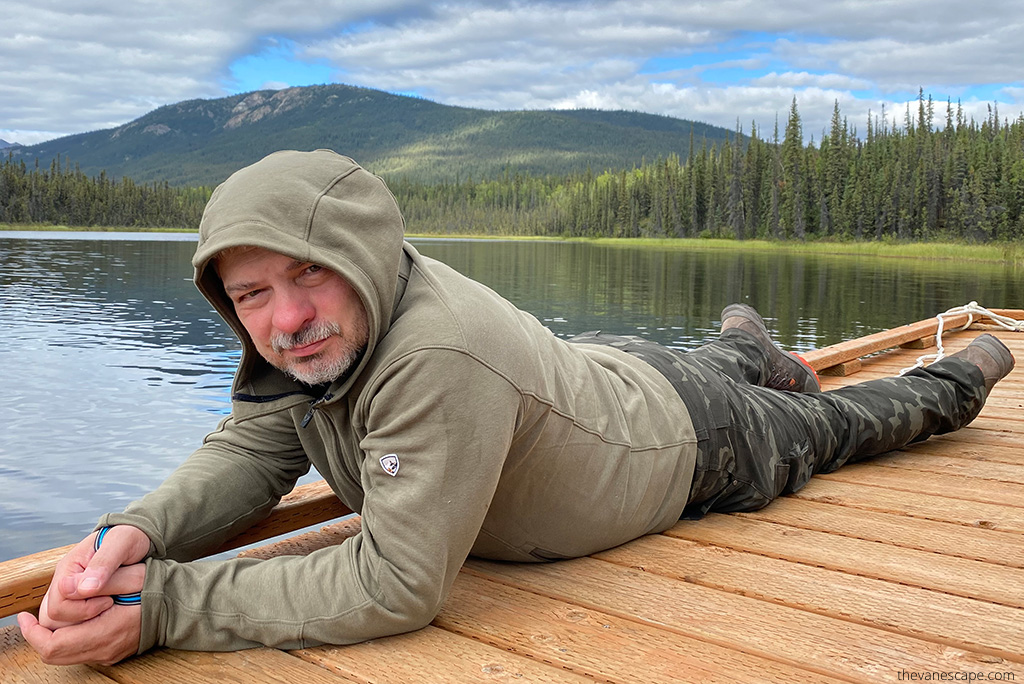 How to wash KUHL SPEKTER Full Zip Hoody?
We have washed this full-zip hoodie by Kuhl many times because it's become one of Chris's favorites. The color stays fresh, and the material has not lost its quality and softness. The hoodie has not stretched. We wash it according to the manufacturer's recommendations: in the washing machine cold, without fabric softener and bleach. We do not iron it, but it does not need ironing if washed cold and dried on low.
KUHL SPEKTER Full Zip Hoody – Verdict
The KUHL SPEKTER Full Zip Hoody is an excellent choice for everyday wear. It is helpful when you go to the city, walk in the forest, go to the mountains or go camping. It will protect you from morning or evening cold. It is suitable as a bottom layer on much colder days. As a stand-alone layer, it is ideal for dry climates, such as when traveling to the national parks of Arizona or Utah. When traveling to rainier regions, such as Oregon, Colorado, or Alaska, you'll need to pack something extra to protect against rain. Kuhl's hoodie has a perfect fit and is very comfortable. The fabric is soft and delicate on the skin and does not restrict movement. The hood fits perfectly and protects from the wind; the zippered pockets keep your small items safe. Highly recommended.