7 Best Things to do in Nashville
Check out our list of the 7 Best Things to do in Nashville to have a great trip! Nashville is called the city of music and is considered the American capital of country music. Indeed, the music can be felt at every turn! What are the 7 best things to do in Nashville? How to plan a perfect trip to this city? Where can you hear the best live concerts in Nashville? Where's a good place to eat and where to stay? Read our Nashville travel guide.
This article may contain affiliate / compensated links. For full information, please see our disclaimer here.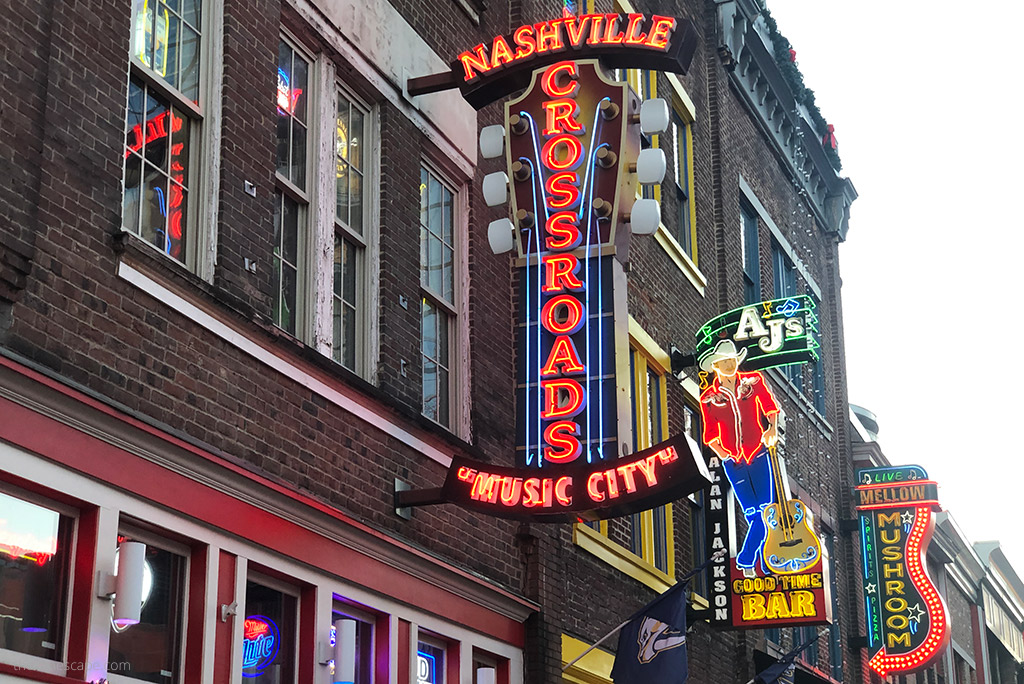 7 Best Things to do in Nashville – Introduction
Nashville, the capital of Tennessee, located on the Cumberland River, is a delight by day and night. This is a city where you will not be bored. Just as New Orleans is the capital of jazz, Nashville is the capital of country music. You can hear American country music in many places and listen to rock or pop music. Moreover, Nashville is also famous for gospel music. Every music lover will find a place for himself in Nashville.
If you plan a trip to Nashville, book an overnight stay in the city to experience its unique, joyful, and musical atmosphere. Nashville is a great city to go out with friends and celebrate important life events like birthdays, promotions, graduations, and engagements. It is the perfect place for bachelor and bachelorette parties. We tell you the best things to do in Nashville to help you plan an amazing trip.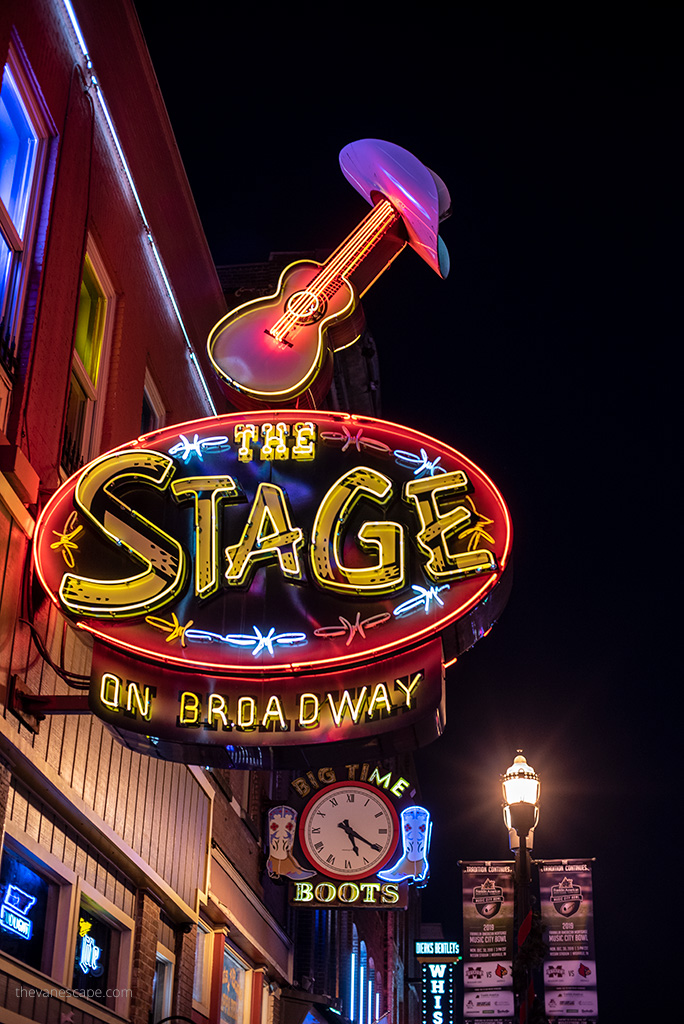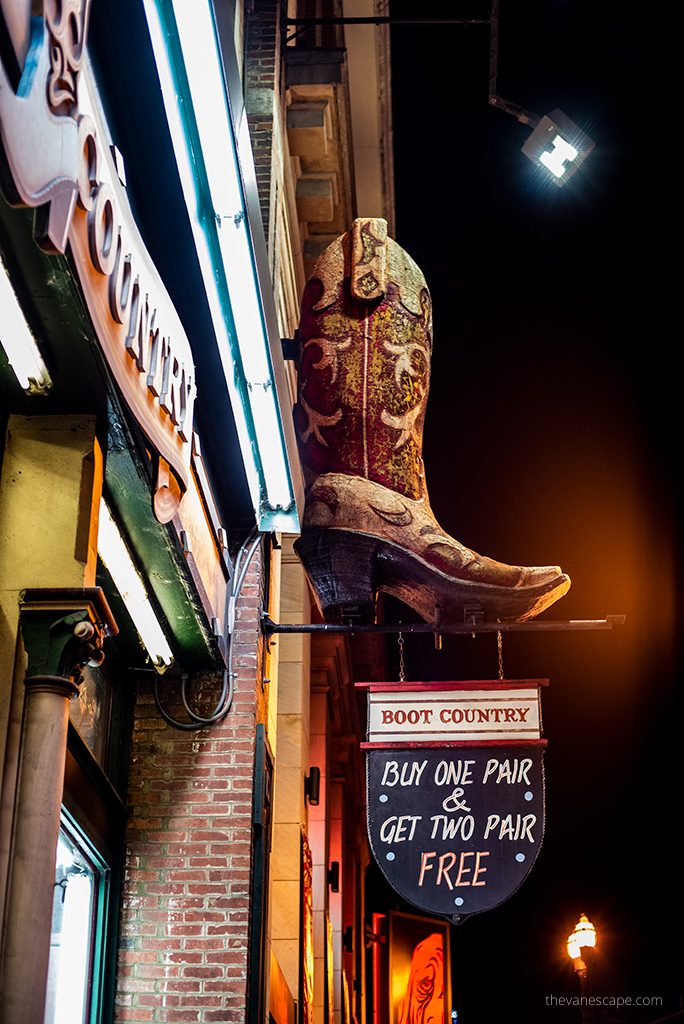 Where is Nashville?
Nashville is situated on the River Cumberland. It is the capital of Davidson County and Tennessee state. The Nashville-Davidson-Murfreesboro-Franklin metropolitan area has a population of approximately 2 million.
How to get to Nashville?
From Memphis, Tennessee, it is about 212 miles and 3 hours and 15 minutes of driving via I-40.
If you are going from Saint Louis, Missouri, it is 309 miles and 4 hours and 45 minutes of driving via I-64 E and I-24 E.
Jazz capital New Orleans, Louisiana, is 532 miles and 7 hours 45 minutes of driving via I-59 N and I-65 N.
Atlanta, Georgia, is 250 miles and 5 hours of driving via I-75 N and I-24 W.
Nashville also has Nashville International Airport with a good transport network. From the airport to Nashville downtown, you can get by bus. Check buses and shuttle pick up from the airport.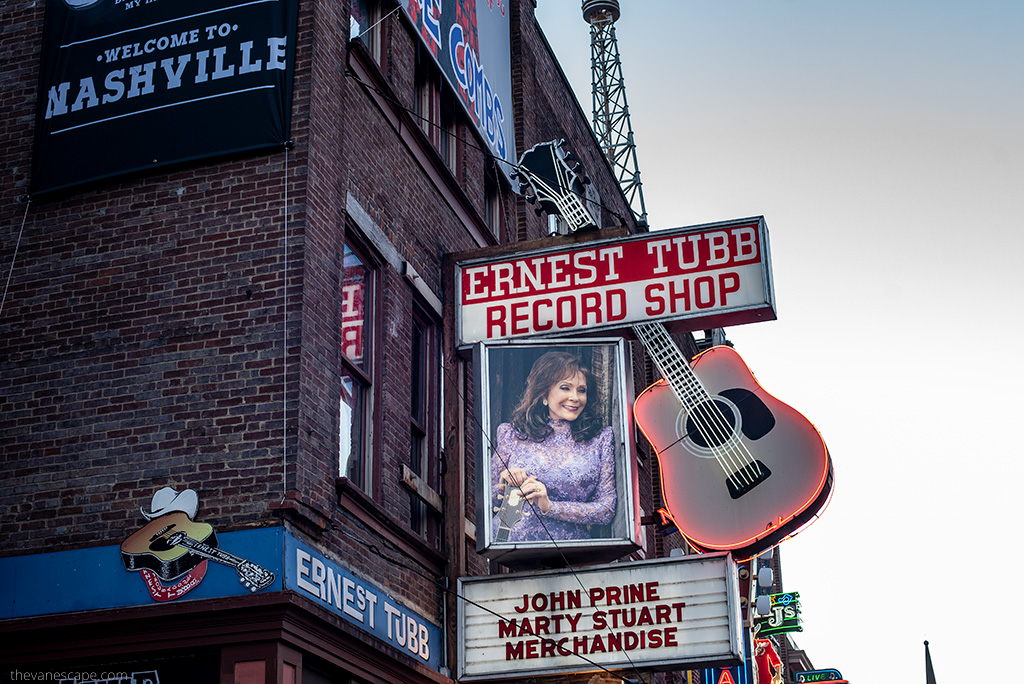 How to get around Nashville?
If you arrive by plane in the city, take a bus or taxi to the center. You can quickly move around on foot, by public transport, taxis, and uber. If you come to Nashville by car, make sure you rent a hotel with parking. There are huge problems finding a parking spot in the city center, so the best is using public transport options.
Driving a car in Nashville or renting a vehicle is not a good idea in this city, especially if you plan to have a few drinks in the clubs and enjoy the music.
An excellent idea for getting around the city is to buy a ticket for the hop-on-hop-off trolley bus. Thanks to this, you will see the main attractions in Nashville during the day.
Where to stay in Nashville?
Most attractions and the best things to do in Nashville are downtown. The best idea is to find a hotel in the city center. Thanks to this, you can enjoy your nightlife in Nashville without worrying about getting to your room in the middle of the night. The most colorful and loudest is Nashville's main street, Broadway Street. It is here, but not only that, most bars, restaurants, pubs, and shops are concentrated. This place is bustling with life and captivated by its specific climate – both during the day and at night.
We stayed in Hayes Street Hotel Nashville, and we can recommend it. The bed was very comfortable, and the room was clean and spacious. The location is perfect. But you will find many more hotels to suit all your budgets in the city.
Enter the date of your planned trip on the map below, and you will get the best deals on Nashville accommodation and its detailed location.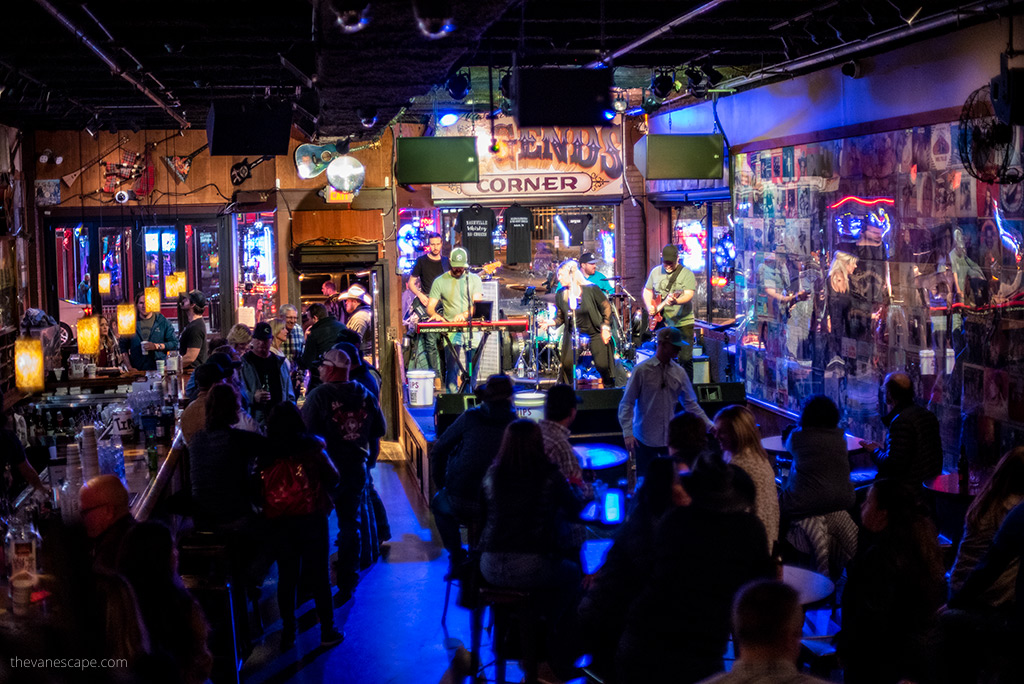 What are the 7 best things to do in Nashville?
It is our subjective list of attractions and things to do in Nashville that we experienced ourselves. The list of attractions is much longer, but in this article, we share our top things to do in Nashville, which gave us the most joy and which we would like to repeat. We divided it into the best things to do during the day and night.
Best Things to Do in Nashville during the day
See the highlights of Nashville
Nashville is home to the Grand Ole Opry, the Ryman Auditorium, and the Blue Bird Café. The capital of Tennessee and country music also has a fantastic downtown with shopping, dining, and entertainment. The main nightlife is along Broadway Street.
To visit these and other popular attractions like the Country Music Hall of Fame and Museum, the Parthenon, and the Bicentennial Capitol Mall, buy a ticket and hop on to the Hop-on Hop-off Trolley. It's more than just a sightseeing tour. It's a fun adventure as your trolley conductor tells you little-known facts about the city. You'll have 14 great stops to get off and see the highlights of Nashville. This trip is, in our opinion, one of the best things to do in Nashville.
It will help you avoid city traffic and expensive parking when you get off to explore the sights of Nashville. It's a combination of transportation and entertainment, and in our opinion, one of the best ways to see Music City.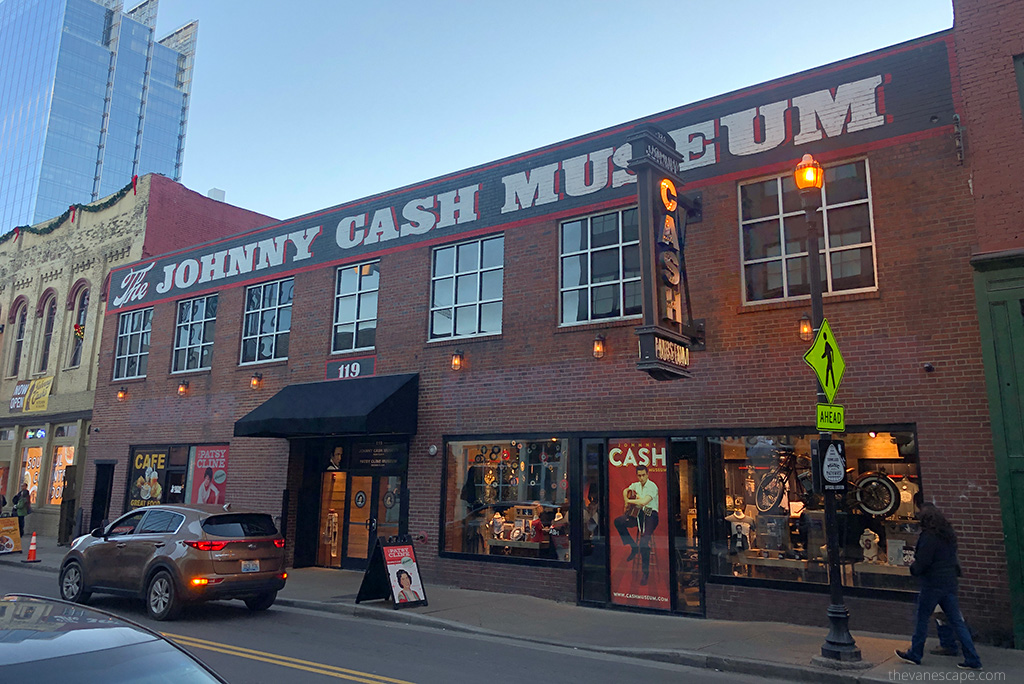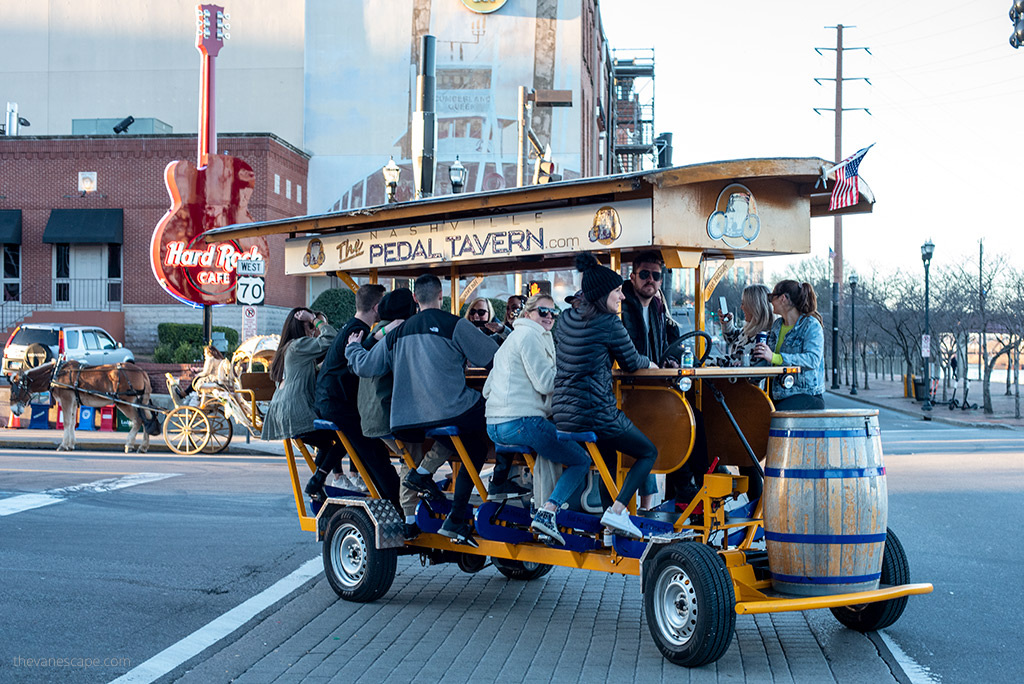 Visit Jonny Cash Museum
Johnny Cash is an icon of American music. He was born on February 26, 1932, in Kingsland and died on September 12, 2003, in Nashville. He is not only an American country musician, singer, and actor. In addition to traditional country music, a cowboy ballad, and country-pop style, Cash also made music similar to the gospel, spirituals, rockabilly, southern blues, and rock and roll. He was awarded the National Medal of Art. He was also called the "Man in Black" because of the color of his clothing – a sign of resistance to social inequality.
You can not miss a museum dedicated to this outstanding artist, as it's one of the best things to do in Nasville. The Johnny Cash Museum is located in the heart of the city. Here you will find the largest and most comprehensive collection of Johnny Cash artifacts and memorabilia in the world.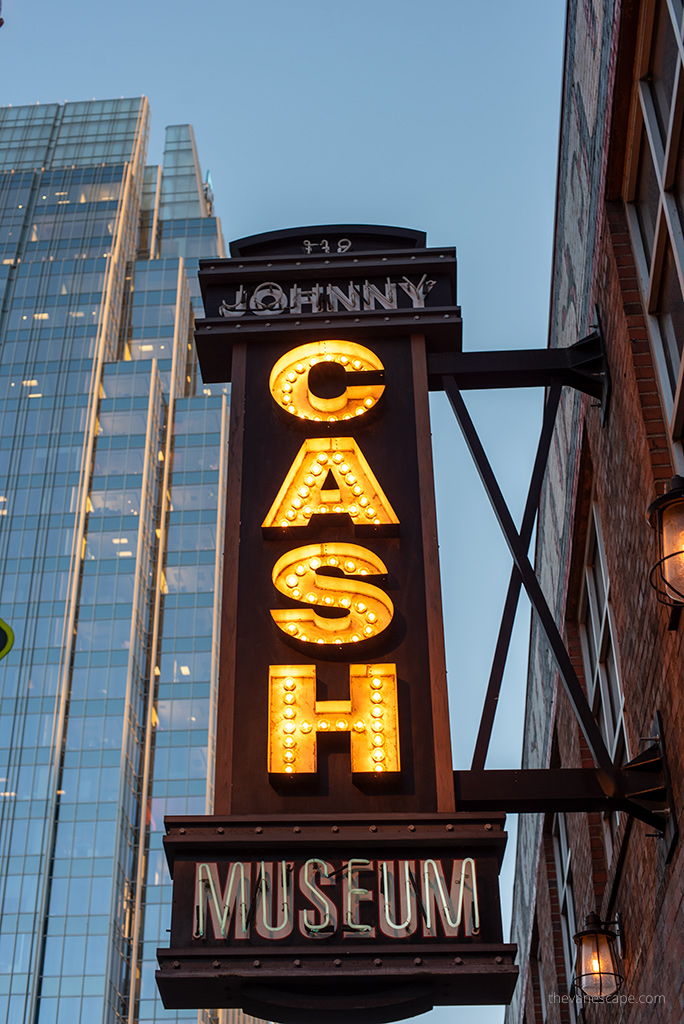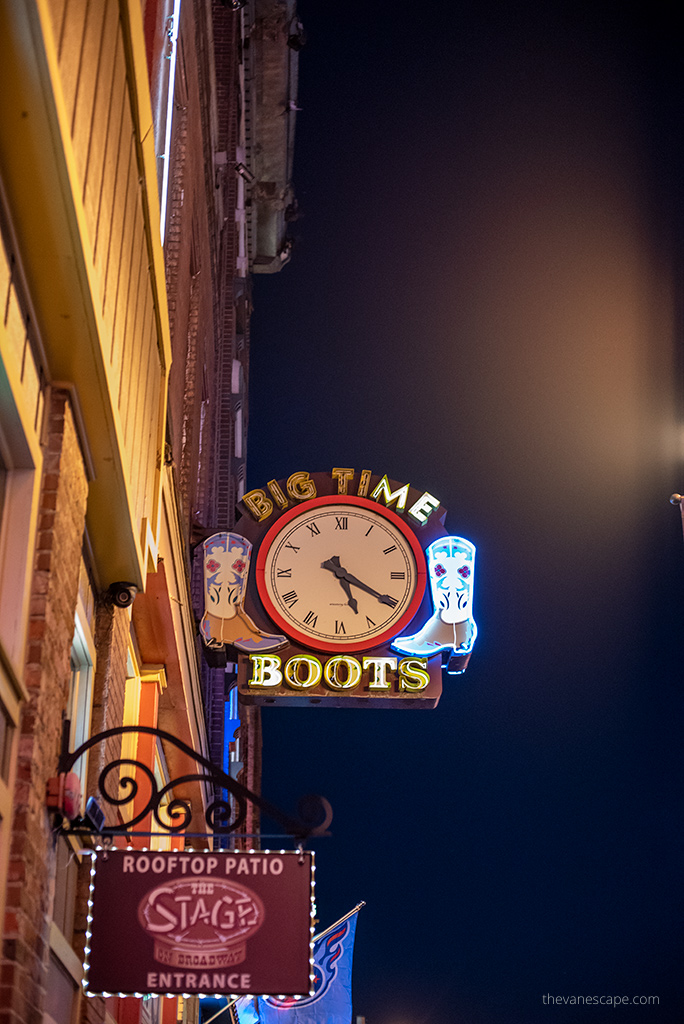 Taste Tennessee Whiskey
One of the best things to do in Nashville is taking a Tennessee Whiskey tasting tour. A visit to Nashville would not be complete without tasting the world's most famous whiskey, made in Tennessee. You have several options in Nashville.
Jack Daniel's Distillery Tour in Lynchburg
We visited the icon Jack Daniel's Distillery in Lynchburg. We booked this all-day excursion from Nashville, and it was great. Chris is a whiskey lover and was thrilled with the organization and tasting. But even I, although I prefer wine, enjoyed the taste and smell of Jack Daniel's whiskey with relish. We were also totally enthralled by the life history of Jack Daniels and his family, the process of making Tennessee whiskey, and the buildings of the distillery itself. It was a great trip that we highly recommend. Book your tour in advance, especially if you plan to visit Nashville during the summer, as the distillery enjoys great popularity. More photos of the distillery you can find in our separate article.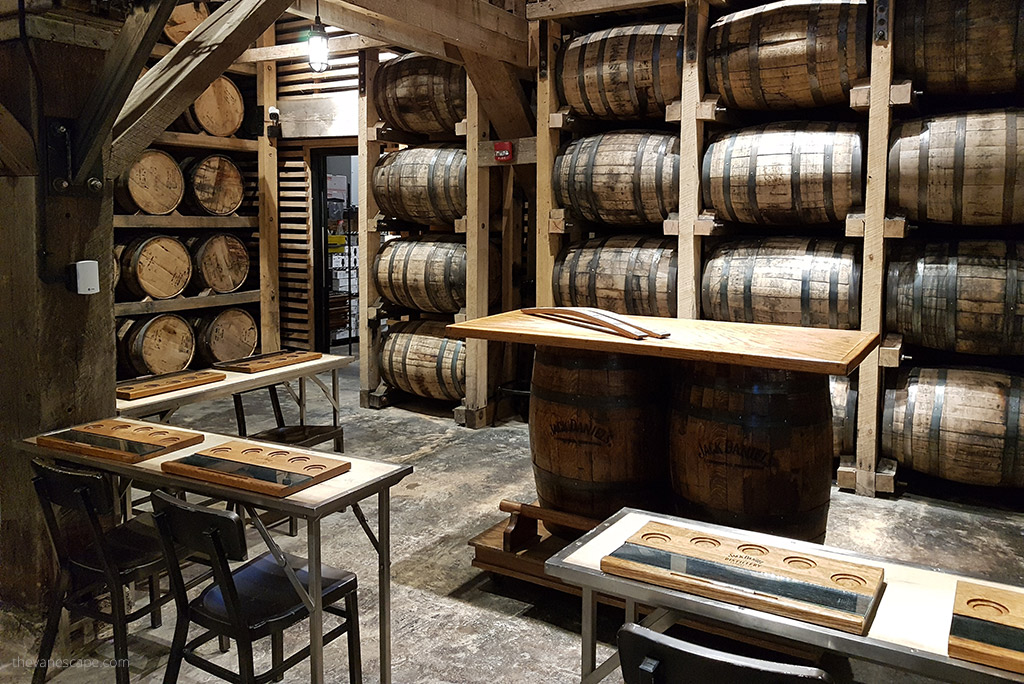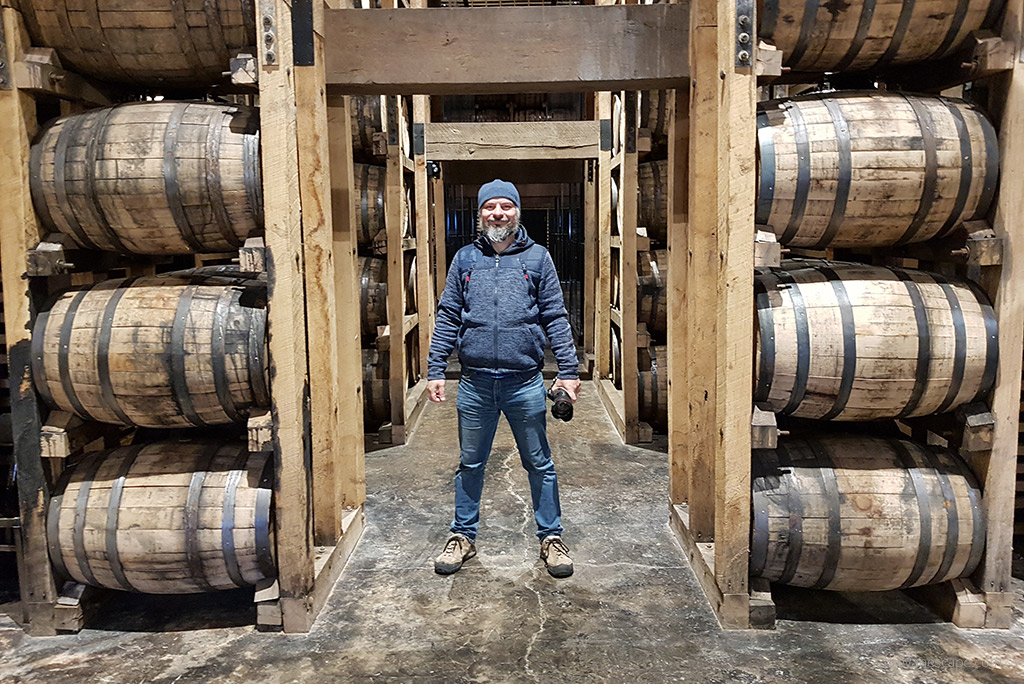 Tennessee Whiskey Tours
Depending on your interests, time, and budget, you have several options for whiskey-tasting tours. Next time we consider Jack Daniel and Cascade Hollow distilleries and BBQ, Beer, and Bourbon Experience. Nashville is also famous for its outstanding cuisine, so we would like to go on a culinary trip with a Bourbon tasting.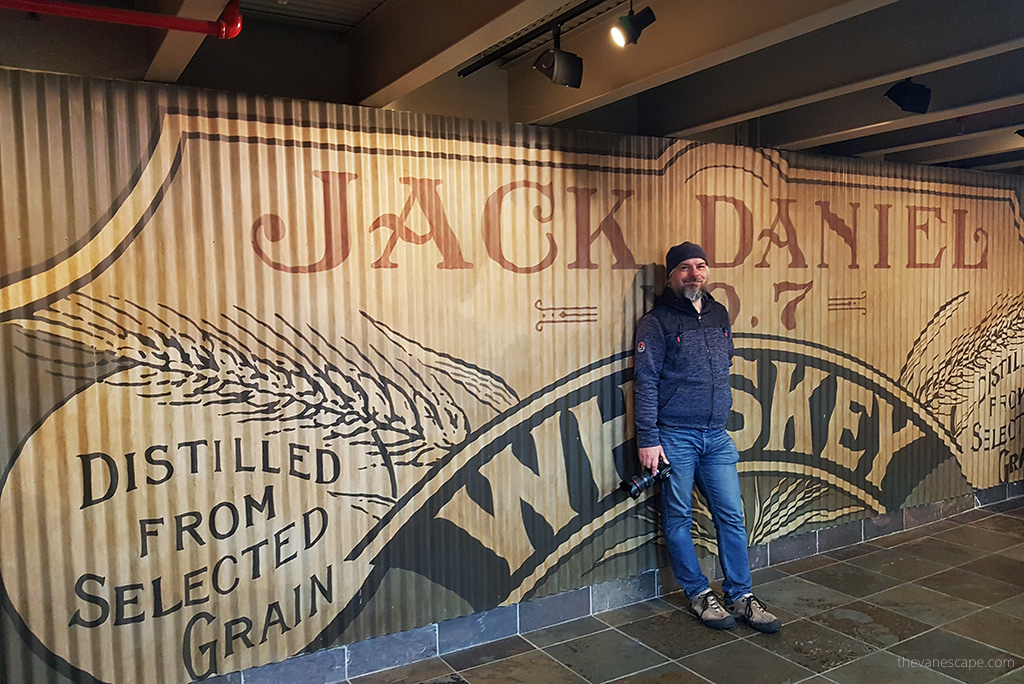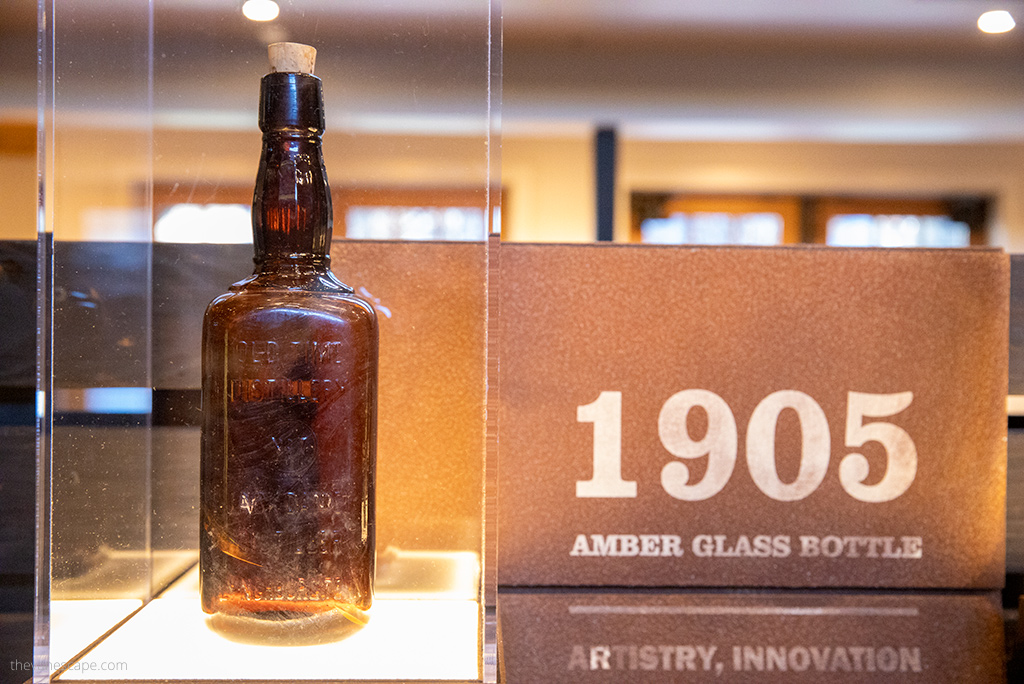 Best things to do in Nashville at night
Listen to Live Music
Walking down Broadway Street in the evening, many musical sounds can make your head spin. You will hear music coming from almost every bar and restaurant. You can walk from bar to bar and choose what catches your ear the most. Or, you can also check out what performances will be going on during your stay before you travel to Nashville.
We visited several bars and restaurants with a music scene and had the best time at Legends Corner and at Jason Andelan's. The live music was fantastic and the atmosphere was great. In Legends Corner, you can have a drink only. Jason Aldean's Kitchen + Rooftop Bar offers delicious food, and we had a perfect dinner there.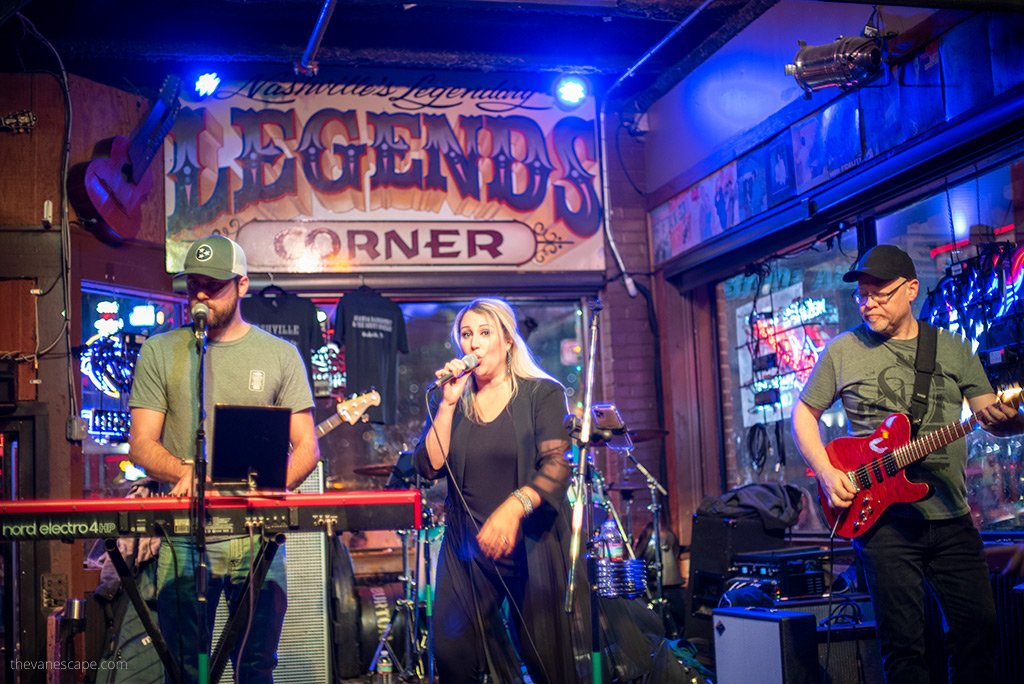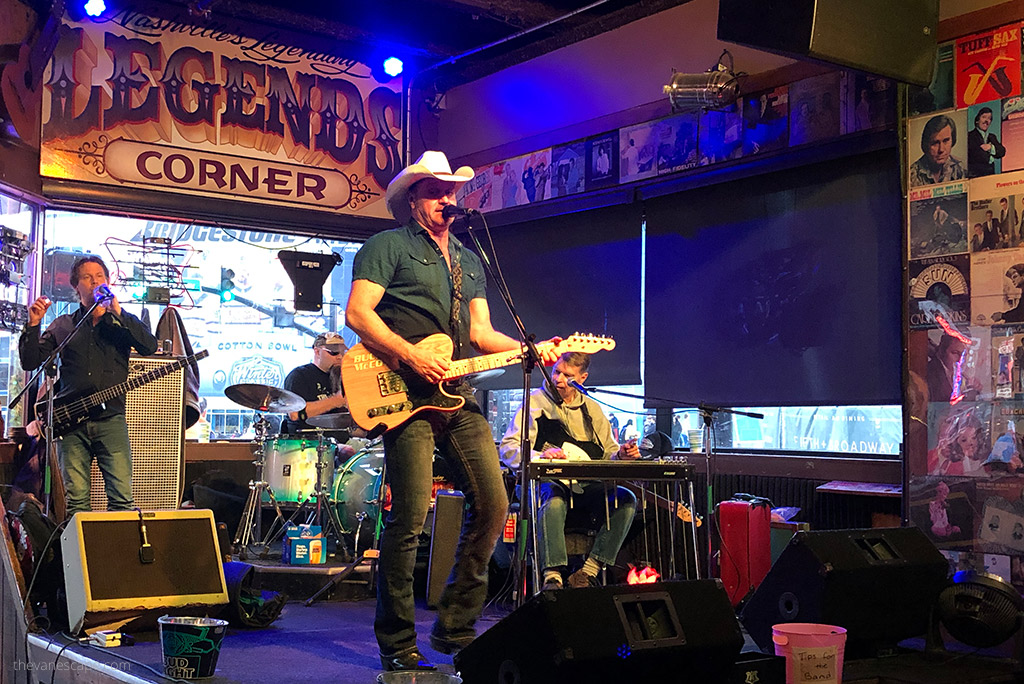 Go for a Night Show at the Grand Ole Opry
Buy a Grand Ole Opry Show Ticket to experience live music on Nashville's most famous stage. It's an iconic live performance and radio show that brings together rising stars, superstars, and country legends on stage each week, along with great bluegrass, family-friendly comedy, and more. Opry shows are never rehearsed and are never the same show twice. One evening in Nashville, you can experience all shades of country, western and Americana music.