New Orleans 3 Days Itinerary
This ultimate 3 Days New Orleans Itinerary helps you experience this magical city in Louisiana! New Orleans is the jazz capital of the world and a city with a bursting of energy. For many people, this is the most charming city in the whole United States. For us, it's in the top 5 for sure, and we visited it a few times. That is why we prepared a detailed New Orleans 3 Days Itinerary. What to do, where to eat, where to stay, and what are the best activities in New Orleans? Read this post to find all answers about spending an unforgettable time in NOLA.
This article may contain affiliate / compensated links. For full information, please see our disclaimer here.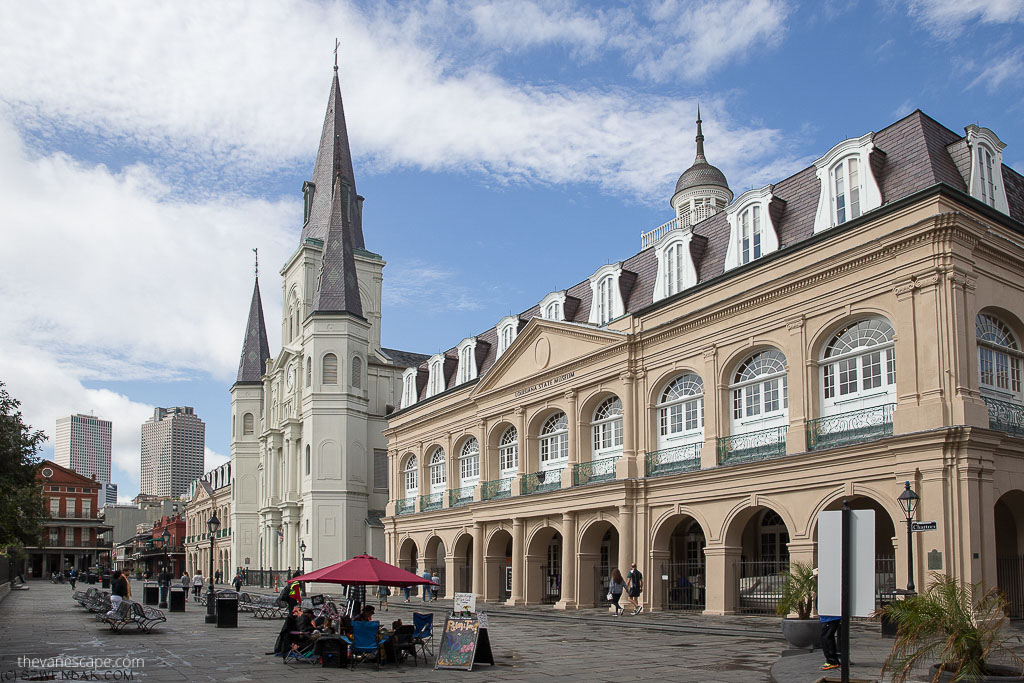 New Orleans Itinerary – Introduction
New Orleans was founded in 1718 by Jean Baptiste Le Moyne de Bienville, who called it Nouvelle-Orleans. Quickly after that, in September 1722, a hurricane struck the city, blowing most of the structures down. After this, the administrators enforced the grid pattern dictated by Bienville but previously mostly ignored by the colonists. This grid plan is still seen today in the streets of the city's "French Quarter." In this article, we will focus on this famous area and other interesting spots to create a perfect New Orleans 3 days itinerary. Use the table of contents for easier navigation.
Why visit New Orleans?
Art, culture, food, and music
3 days in New Orleans will allow you to feel the extraordinary energy of this city and get to know its main attractions. There are many reasons to visit New Orleans. This city offers many attractions and activities: the omnipresent jazz music, cuisine, drinking original drinks on the street, or admiring stylish French or Spanish-inspired architecture. There is also plenty of beautiful museums, festivals, exhibitions, attractions for kids, and restaurants serving the best seafood on earth (with the historical influence of French and Spanish cuisines). Everyone will find something in this vibrant city. And below, you will find details on where to go and what to do. If you plan 3 days in New Orleans, consider City Pass to save up to 55% on entry tickets.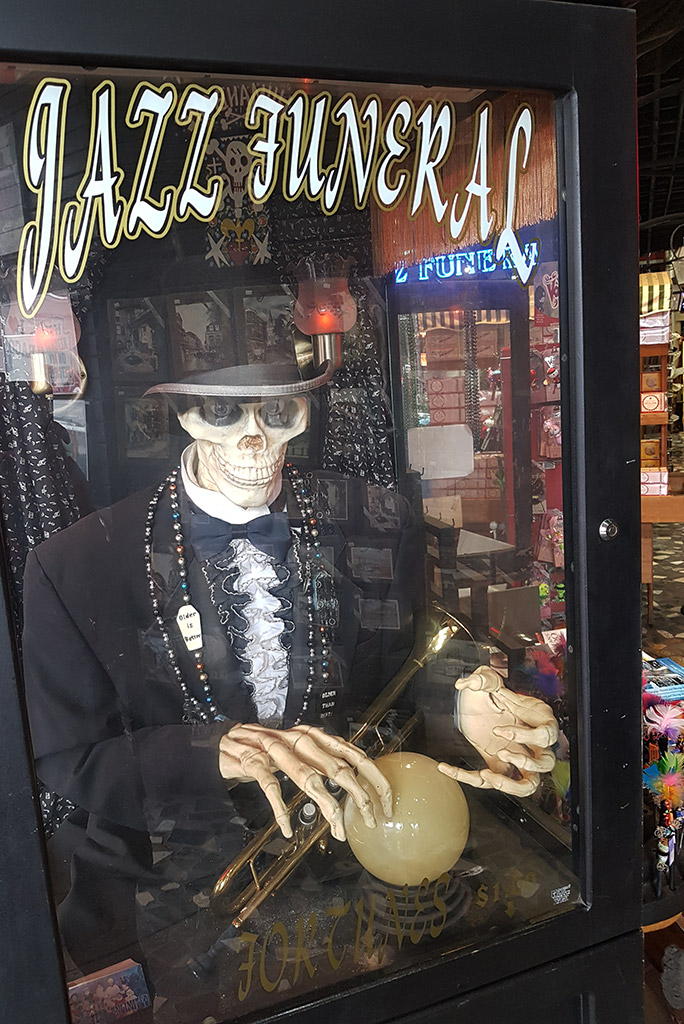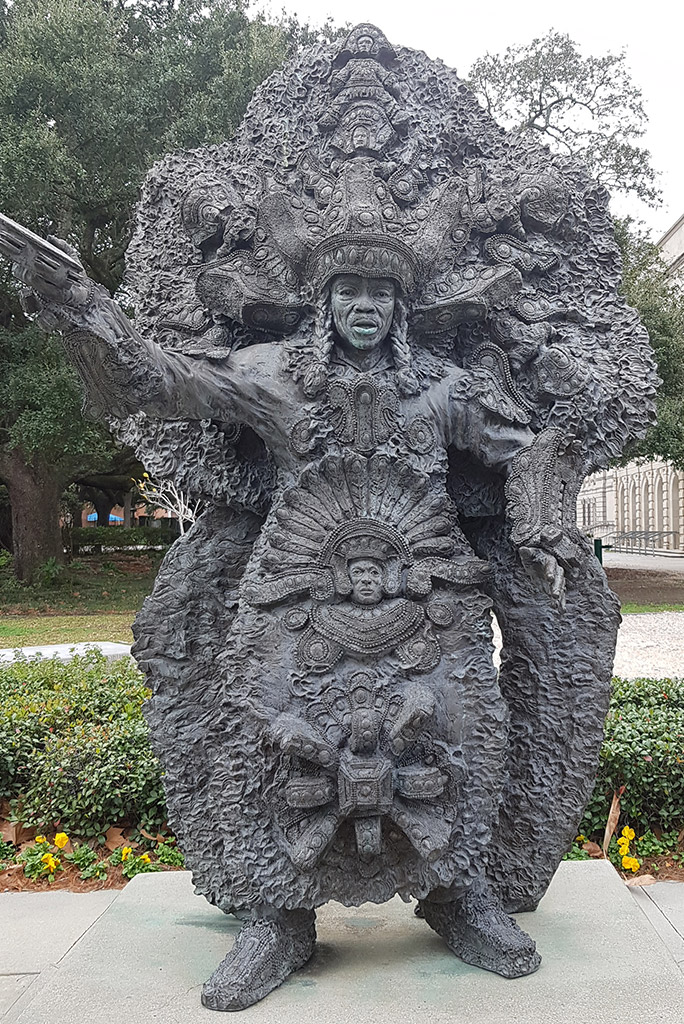 Mardi Gras
In another post, we describe in detail one of the main reasons to visit this fantastic city – Mardi Gras – the greatest festival and street carnival celebrated each February. If you have time to go to New Orleans in February – do not hesitate and plan your trip. Carnival in NOLA is amazing.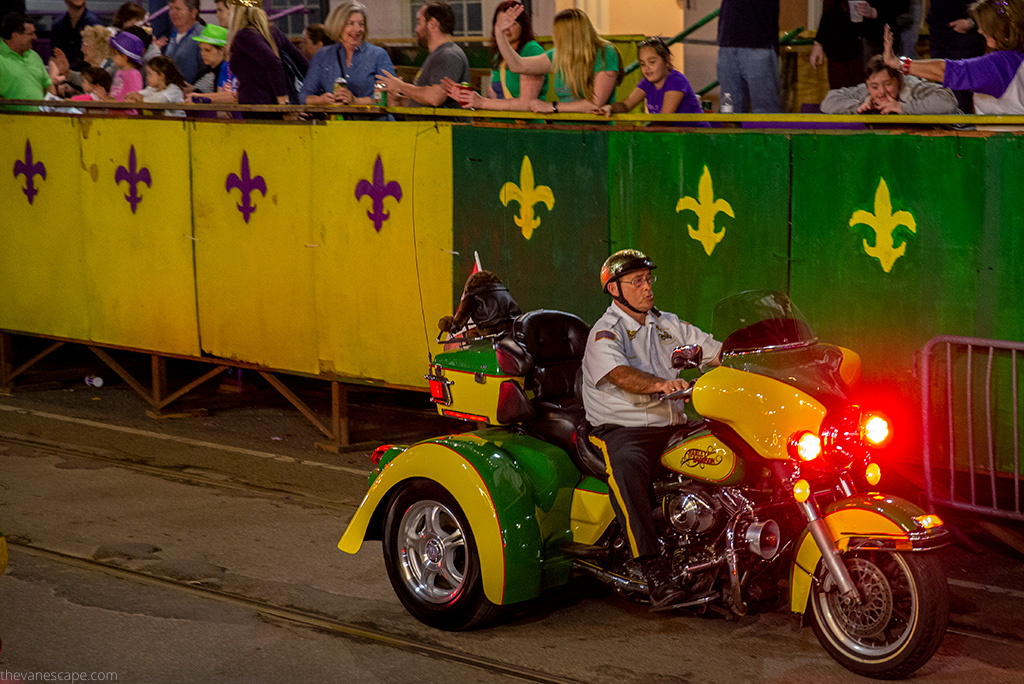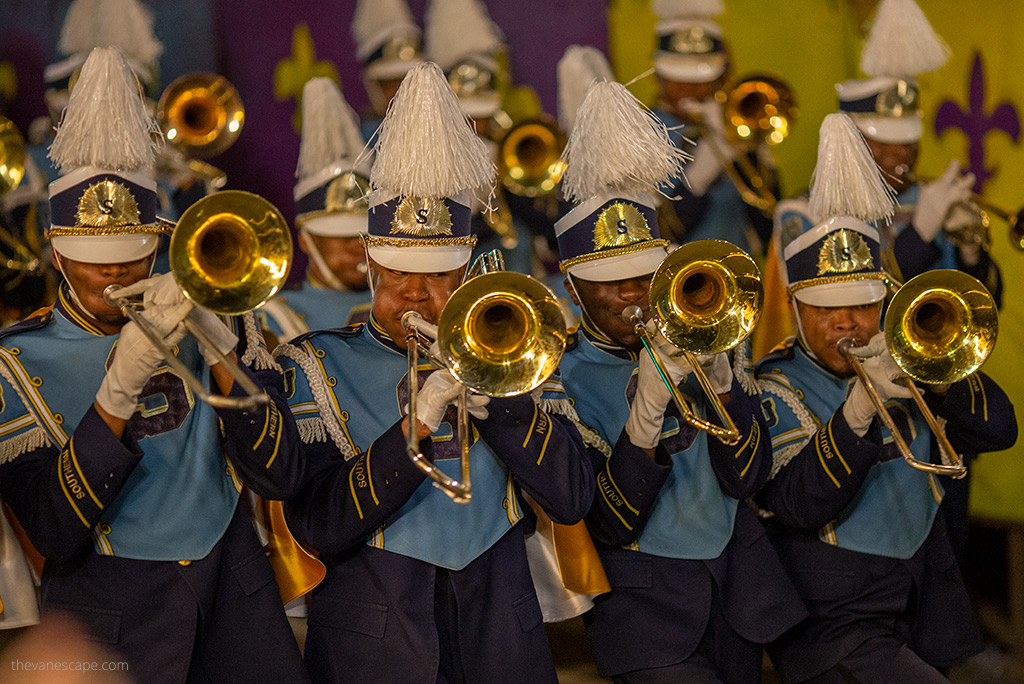 Amazing nature
In addition, New Orleans is also a place for nature lovers, as you can see alligators, turtles, and waterfowl on trips to the bayou -swamps. It's also a place with a troubled history. On a plantation tour, you'll learn about the horrific history of slavery and human exploitation. Therefore, New Orleans is worth a visit and not a place to get bored during New Orleans 3 days itinerary.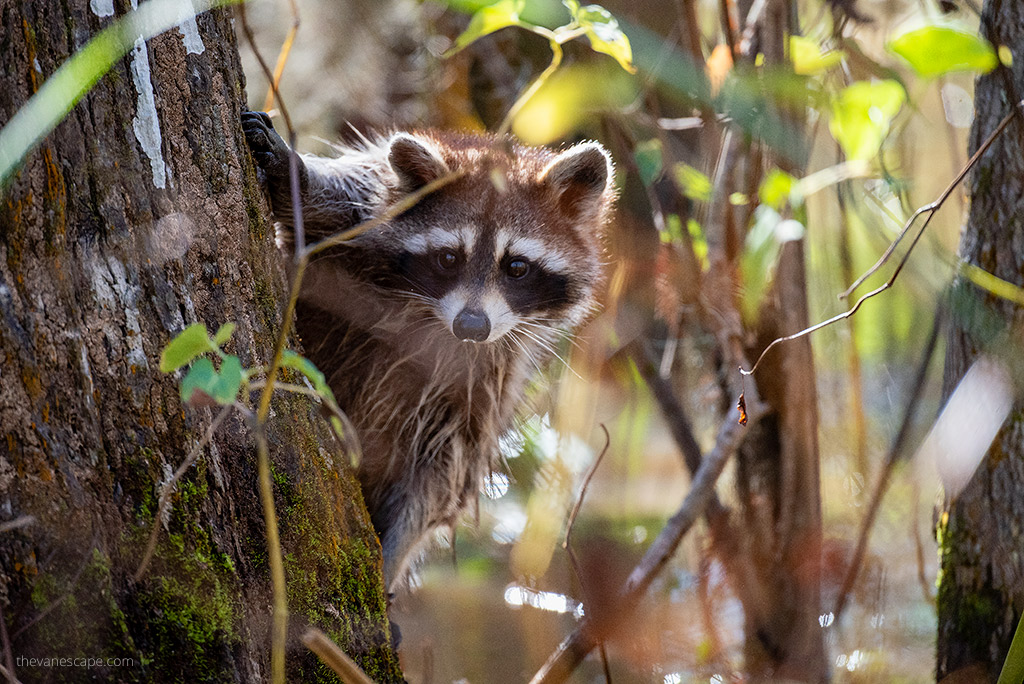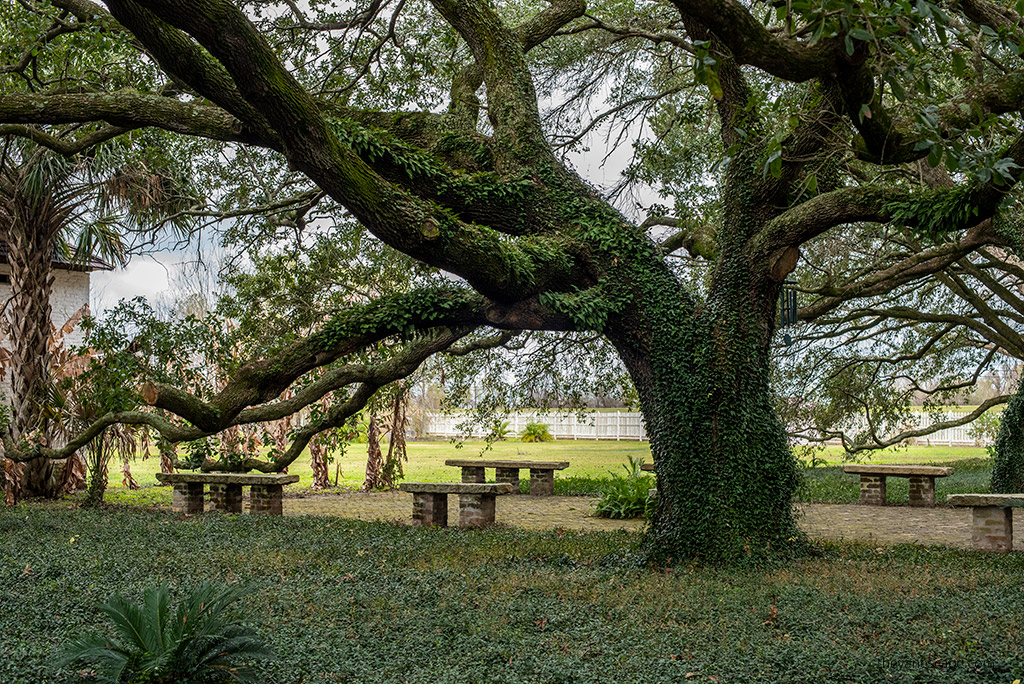 5 New Orleans Fun Facts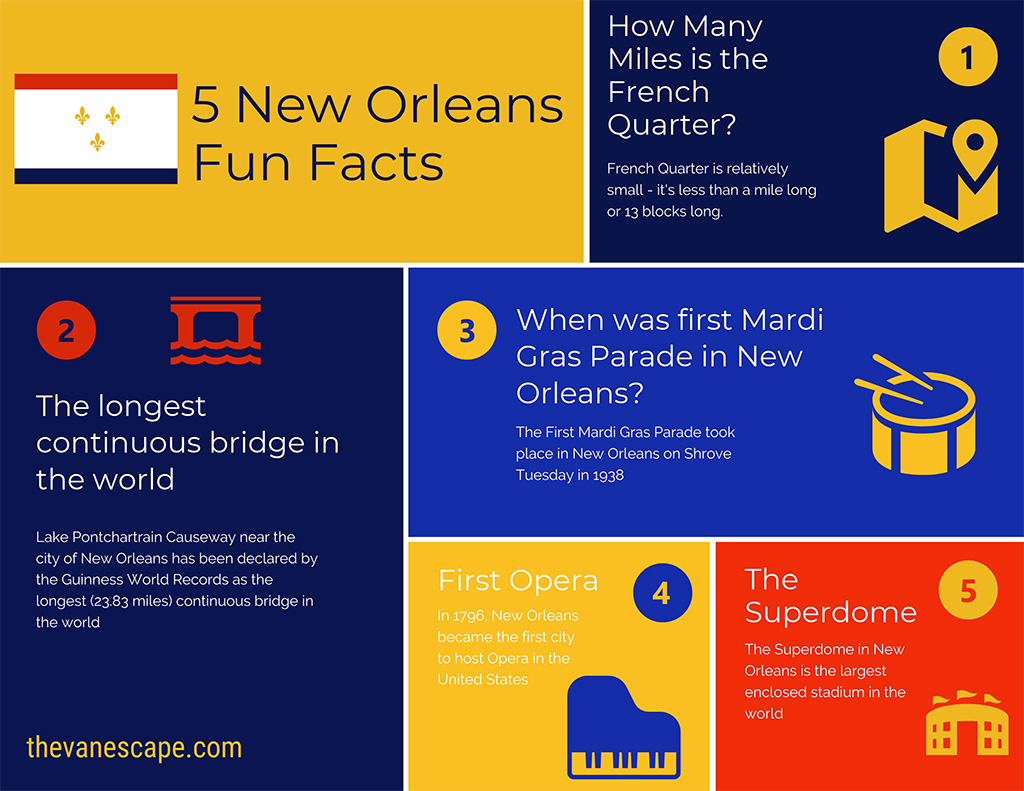 New Orleans 3 Days Itinerary – How to Get to New Orleans?
New Orleans is the largest city in Louisiana, with an estimated 391.000 residents as of 2018. It is the most populous city in Louisiana. Serving as a major port, New Orleans is considered an economic and commercial hub for the broader Gulf Coast region of the United States. New Orleans has Louis Armstrong International Airport, which is the most convenient airport to get to the city. You have a lot of domestic and international flights. You can find the best flights and prices on Skyscanner.com.
If you plan to rent a car, we highly recommend Alamo. We have been using this company for many years, and it is our favorite one. The city and its surroundings offer a lot of attractions, so it is worth planning at least three days on New Orleans Itinerary to get to know as many of them as possible. But the best way to get around the city is by foot, taxi or Uber. We recommend a car only if you want to explore the NOLA area independently. Below are suggestions of what to see in the area.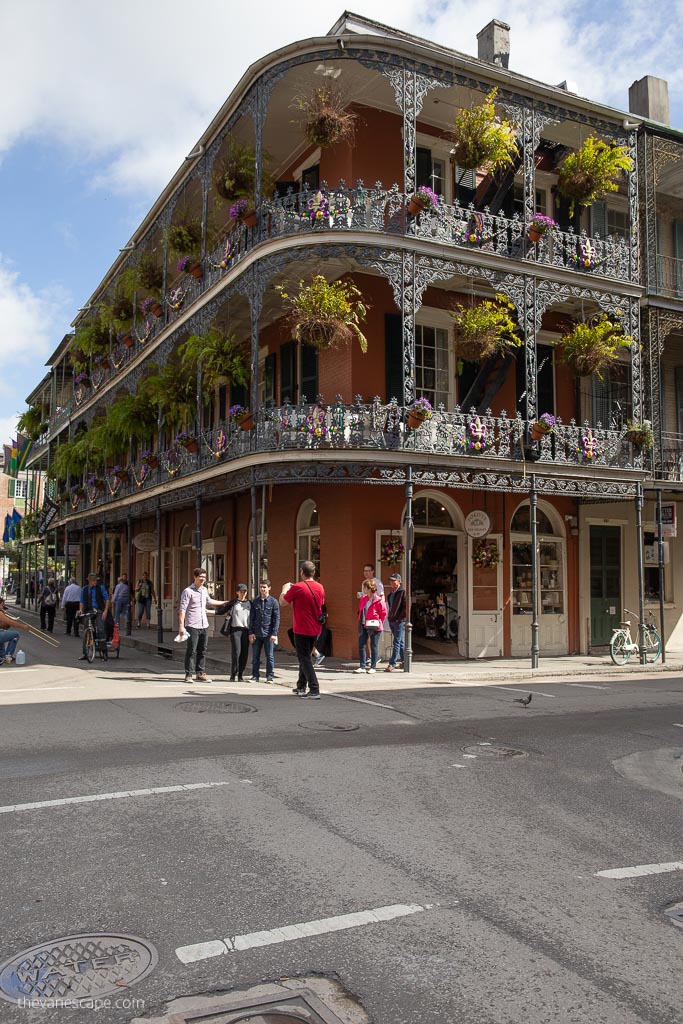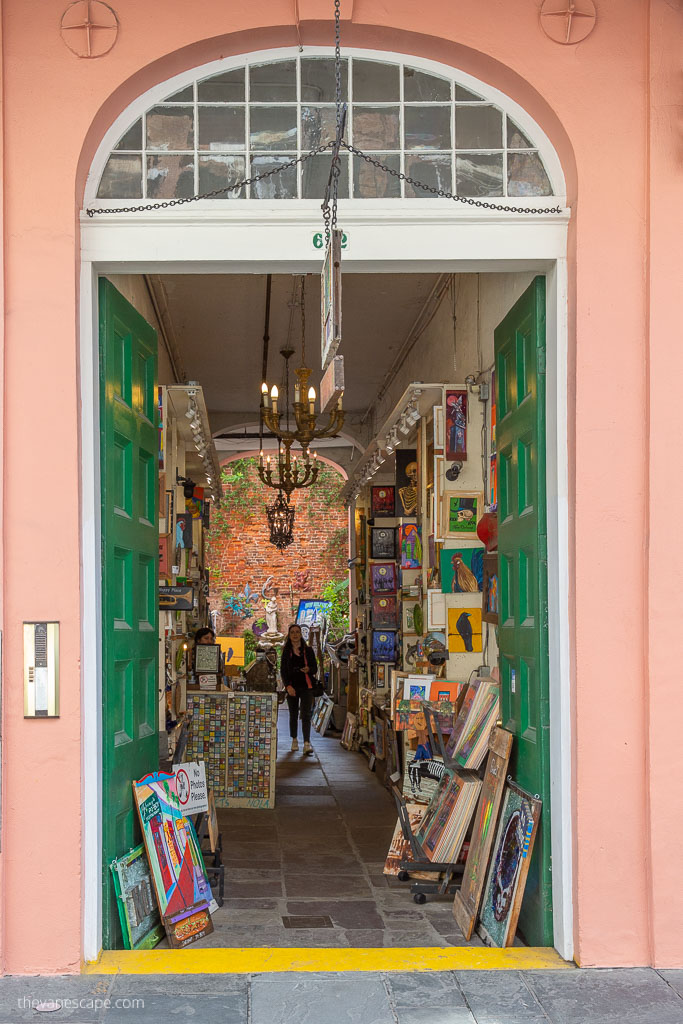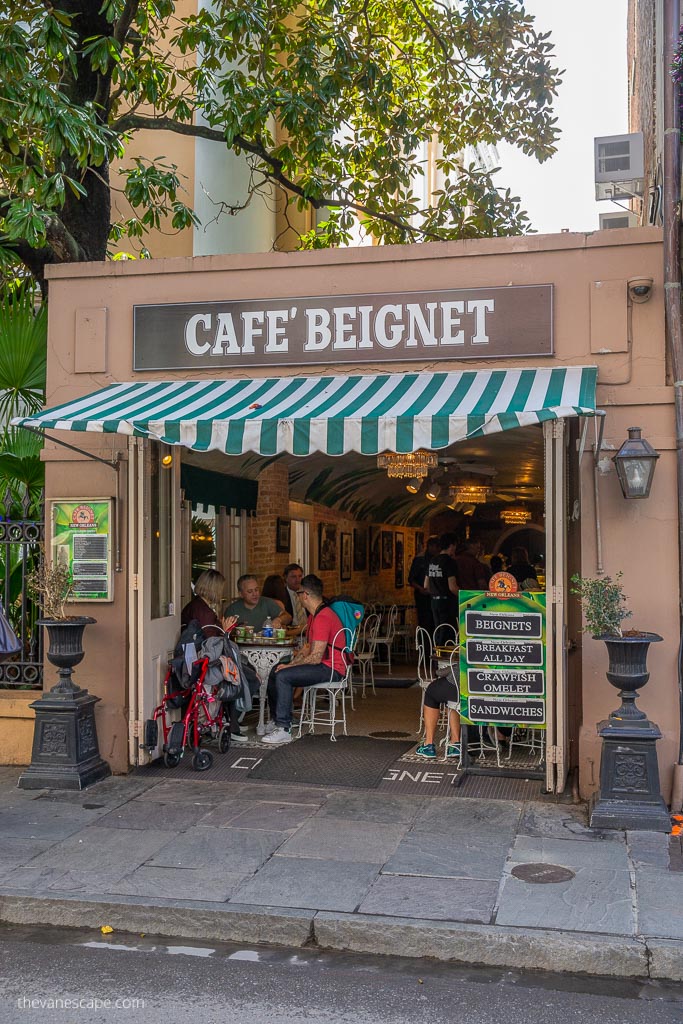 Best time to visit New Orleans
So the main question is, what is the best time to visit New Orleans? If your main goal is to attend the famous Mardi Gras, you must go in January/February. And you should book your stay for several months in advance because it is a popular event. But if you have different goals, then you should plan your visit for months like March, April, or May when the weather is comfortably cold or December/January when the city is calm, and it's easier and cheaper to book your lodging. It looks that the best time to visit New Orleans is from December to May.
New Orleans Weather
To get more familiar with what to expect when we have prepared two weather charts for you – one shows average temperatures through the year and the other one average precipitation in inches.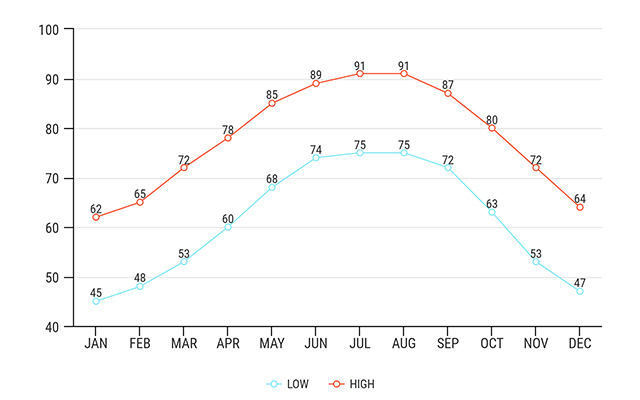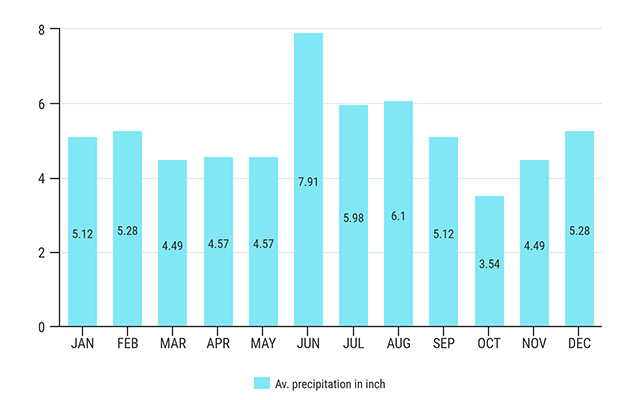 Best places to stay in New Orleans
Renting a car doesn't make sense if you are visiting just the city. It's better to take a taxi or Uber from the airport to the New Orleans city center. And if you are staying downtown, almost everything is reachable by walking distance, so it's best to stay in this area. If you would like to reach more remote city areas like a city park or some cemeteries, it's good to take a taxi, Uber, or even a tram or bus. In our New Orleans Itinerary, we have selected several offers of accommodation for every pocket, which enjoy the best opinions.
French Quarter
Probably the first choice for most people is to stay in the French Quarter. It's not only the most charming option but also a very luxurious one and within walking distance of the best restaurants and drink bars. But also it will usually be more expensive than other parts of the city. And if it happens that you are traveling by car, expect a parking problem.
Marigny, Central Business District, Treme
Other best areas to stay in New Orleans are Marigny, Central Business District, Treme, Arts District, and Warehouse District. You can also consider Algiers on the other side of the river, a little bit remote but lovely Garden District, or even Lakeview near City Park. But those recent ones will require commuting by Taxi or Uber.
For us, the best area to stay in New Orleans is, of course, the French Quarter. And we selected some of the lovely places to stay below.
Hotel Royal New Orleans ($$) – This hotel combines old charming style with affordable prices and a great location. It even offers private parking in case you need it. It's located almost in the middle of the French Quarter and less than 10 minute walk to the riverbank. Click here to book Hotel Royal New Orleans.
Hotel Le Marais ($$$) – This hotel is one of our favorites in the French Quarter. It's really well located (only 5 minutes walk to Bourbon Street) and has everything you need, including the gym, pool, and drink bar – Vive! In the morning, you will have an excellent breakfast that you can eat inside or outside of the lobby. Click here to book Hotel Le Marais.
Hotel Provincial ($$$) – Located closer to Marigny District, this charming hotel allows you to reach French Market or the fantastic Jazz Museum quickly. Still, the place is not far from a riverbank or Jackson Square. We love this hotel's stylish design, excellent boutique-style rooms, and amiable staff. Click here to book Hotel Provincial.
Hotel Monteleone ($$$$) – This hotel is a historic and more luxurious one. Located only one block from Bourbon street, it also offers a charming rooftop pool and fantastic Carousel Bar and serves tasty food in Criollo Restaurant. So if you prefer such a luxury style and are ready to pay more to enjoy New Orleans, choose this hotel by clicking here to book it!
Where to stay in New Orleans with Motorhome?
If it happens that you are traveling to New Orleans as a part of your more extended road trip and using your motorhome for it, we would like to give you some hints about where to stay. Actually, it's not easy to find a place for your motorhome in this historic city. The best option is to stay at French Quarter Rv Resort. Everything else is far from downtown. If you don't plan to sleep in your motorhome and want to park somewhere in the city, try French Quarter Parking Lot (GPS 29°57'38.2″N 90°04'18.3″W). It's not cheap, but it might be one of the limited options for parking your RV.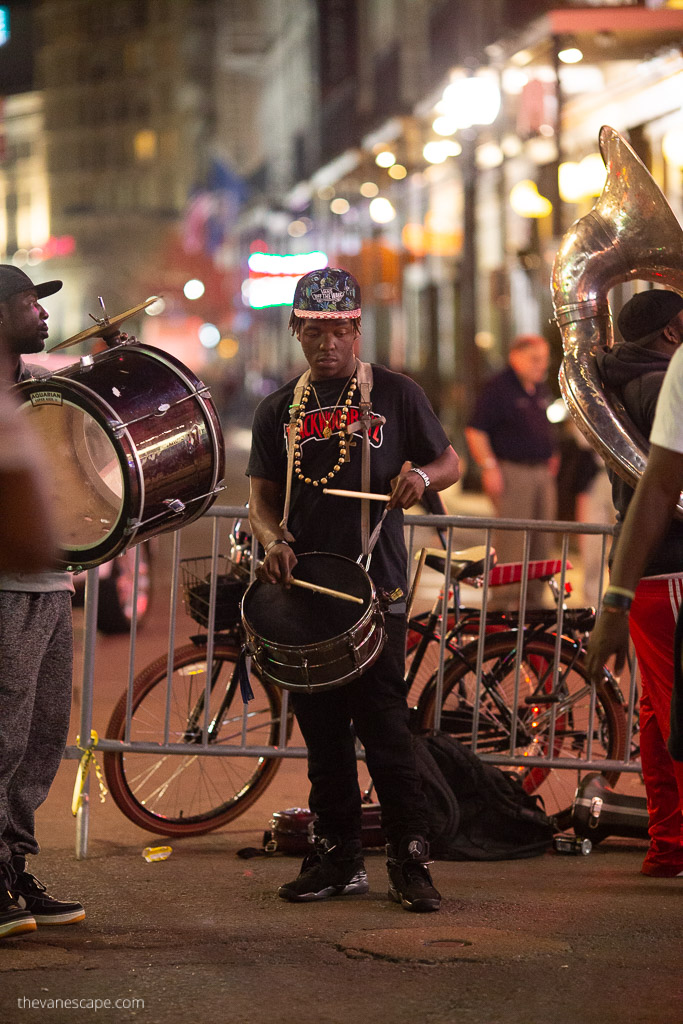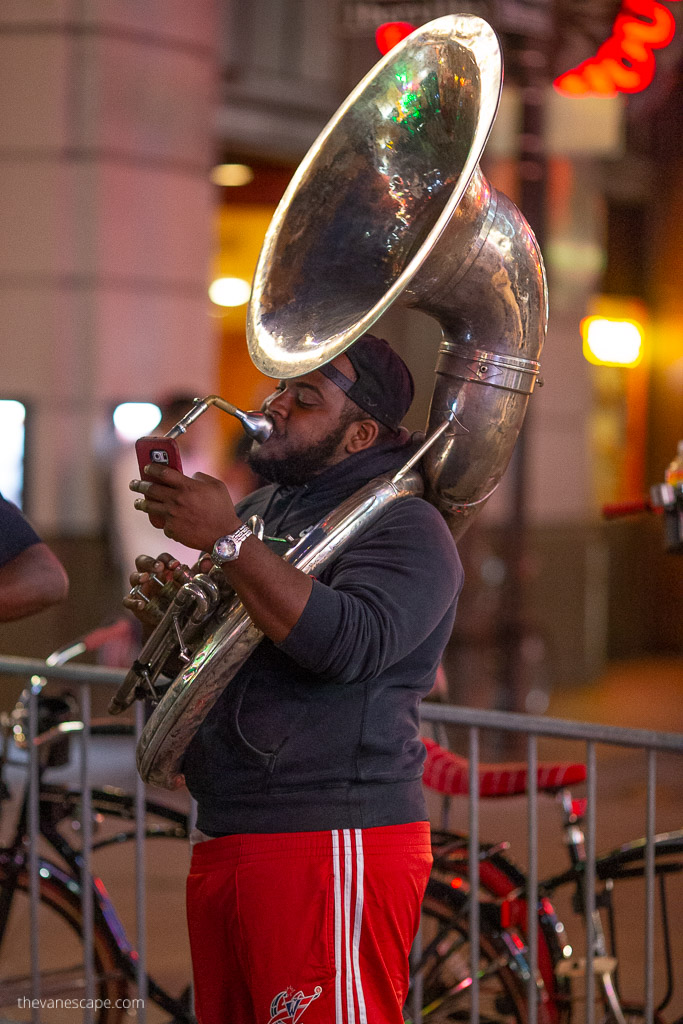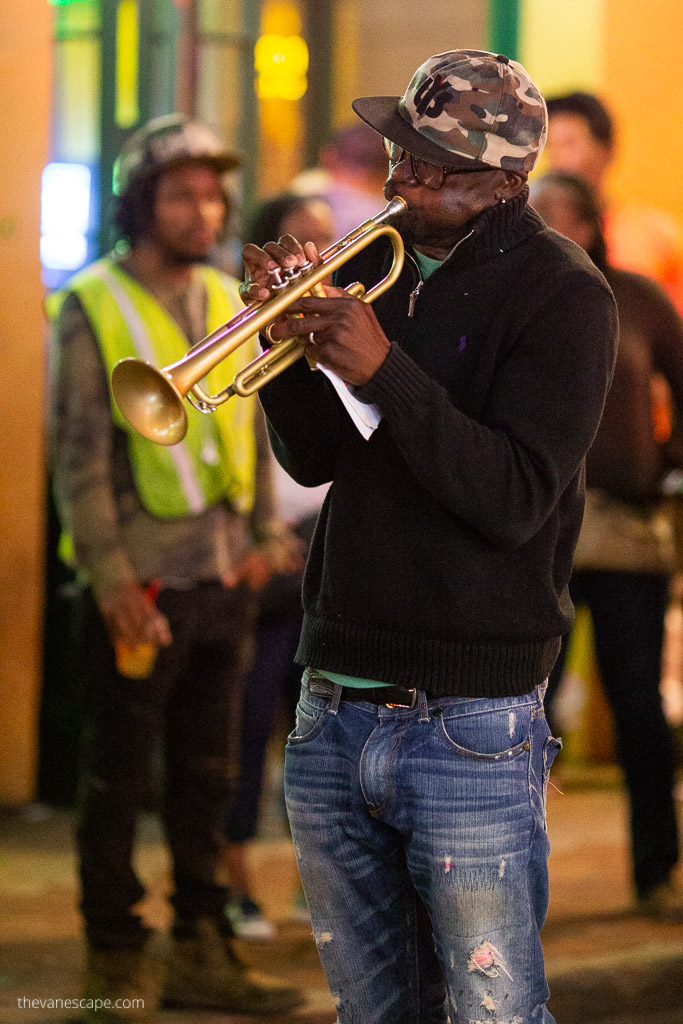 New Orleans 3 Days Itinerary – Buy a City Pass – Over 25 Tours and Attractions!
If you plan to spend your 3 days in New Orleans intensively, it might be a very good idea to buy a pass to over 25 tours and attractions and save a lot of money! Please check all the details, terms & conditions before you buy. Thanks to this New Orleans Pass, we saved money and saw most of the attractions in the city and the surrounding area. The pass covers discounts to the following attractions and activities in New Orleans: New Orleans Audubon Aquarium, Ghost & Vampire Combo Tour by French Quarter Phantoms, French Quarter Ghosts & Legends Tour by Haunted History Tour, Ultimate Swamp Adventures, The New Orleans Jazz Museum at the Old US Mint, Mardi Gras World, The National WWII Museum, and more.
New Orleans 3 Days Itinerary – Day 1 – French Quarter
During the first day of the New Orleans 3 days itinerary, the best idea is to focus on the famous French Quarter and get familiar with it. During the day, you should wander throughout the area, and the excellent idea is to spot some places you would like to spend the afternoon drinking and eating (of course, we will give you some suggestions as well). Below is our proposition of points of interest and an example route shown on the map. Please feel free to adjust it to your interests.
Visit St. Louis Cathedral and Jackson Square
St. Louis Cathedral – This is the most notable landmark of New Orleans and the oldest Catholic cathedral in the whole United States. Also, it's a great starting point for the city walk. In front of the church, you can almost always hear live jazz music and buy some local art. At night it's trendy to take a picture of Jesus (at the back) with a shadow cast on the cathedral.
Jackson Square – This is the historic park in the French Quarter that became a National Historic Landmark in 1960. It is just next to the St. Louis Cathedral so you can cross it on your way to the riverbank. The good idea is to cross the street and take a beautiful picture with the park and cathedral in the frame.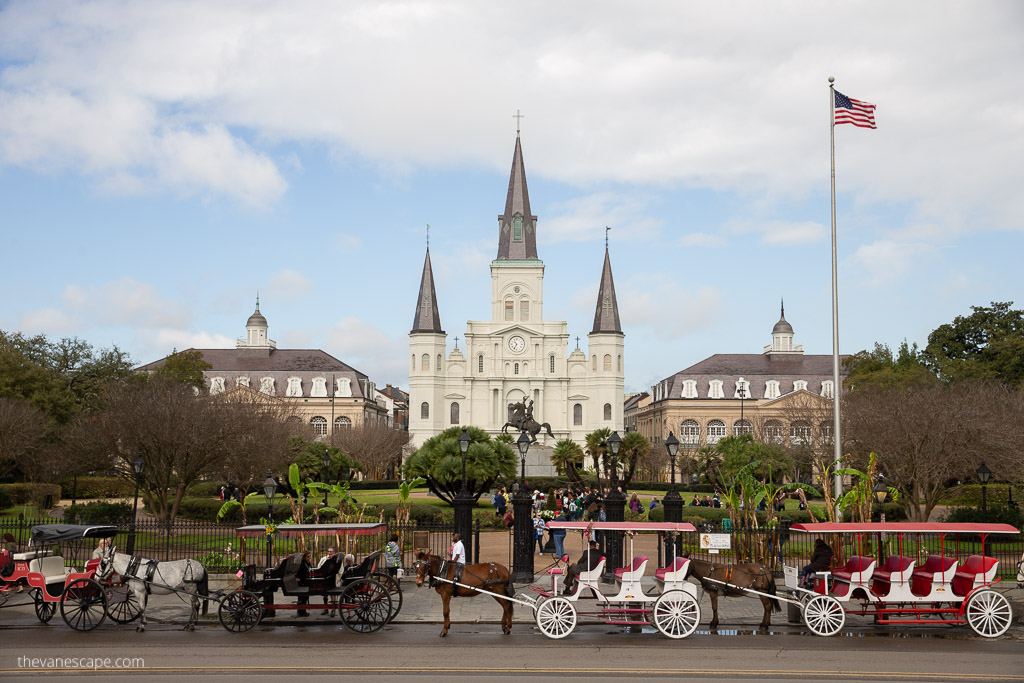 Enjoy Coffee and Shopping in French Market & French Bazaar
French Market – This place is open every day from 10:00 AM to 6:00 PM, and it's a great place to have a coffee, dine, or do some shopping in New Orleans.
French Bazaar – For us, this bazaar is more interesting than the French Market itself. It's an open-air shopping center where local artists and gift sellers have space to sell their stuff. Prices should usually be better than in the rest of the city, and the selection is for sure more comprehensive. We love this place in New Orleans.
Learn about Jazz and Voodoo traditions in New Orleans
Jazz Museum – We think this place is underestimated, and it was worth visiting for us. It tells you some NOLA jazz history and shows some artifacts. You can spend here about an hour, and if you like jazz, you will have fun. The entrance fee is 6 USD (as of 2019), and opening hours are 10:00 AM – 4:30 PM every day.
Voodoo Museum – It's an amazing place to learn about voodoo history and culture in the New Orleans area. You can't find anything like that anywhere in the United States. The opening hours are 10:00 AM – 6:00 PM every day, and the admission fee is 8 USD for adults and 6 USD for students, military, and seniors.
Take a Walking Tour Inside St. Louis Cemetery
St. Louis Cemetery No. 1 – People visit this place to understand the city's history better. This place dates back to 1789, and it's the oldest cemetery in New Orleans, so it has its history and mysteries. It's a must-stop for most tourists; however, to get here, you must pay 20 – 30 USD and hire a licensed tour guide. If you want to check for a better price, book it here. It's worth spending the money and seeing this place.
Go for a walk to Luis Armstrong Park
Louis Armstrong Park – This attraction is located at the border of the French Quarter, but the place is amiable and green. The best time to visit the park is spring to autumn to enjoy flowers, trees, and colors, but winter is not as bad. You will find here a lot of sculptures telling the history of music. For us, the most interesting was a monument of an Indian hero – Big Chief Tootie Montana. Admission is free.
Enjoy your drink at Bourbon Street
Bourbon Street – This is the historical and most famous street in New Orleans French Quarter. It is 13 blocks long and known for the best places to drink and a lot of strip clubs. It's considered the main tourist attraction of the city.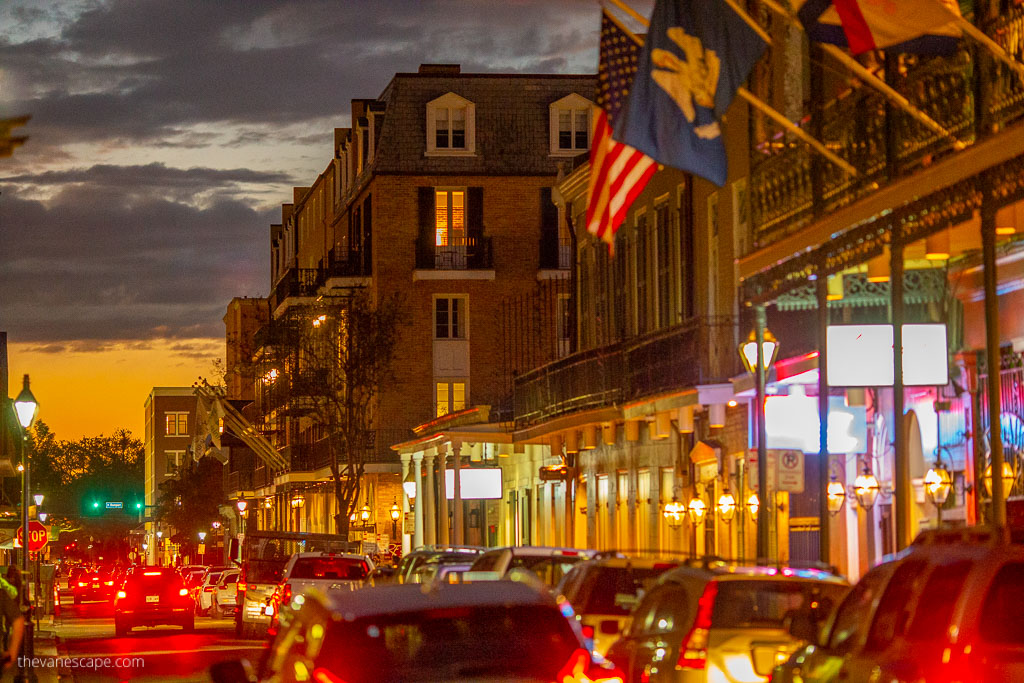 Other options and places to see during the first day in New Orleans
If you still have time, you can consider the following:
Canal Street – The street once served as a "neutral ground" between the old families of Spanish and French descent living in the Vieux Carre and the newly arriving Americans, who preferred to settle the Central Business and Warehouse districts. Now it's the principal place for shopping and parading. There is an excellent opportunity to take a picture of the red New Orleans tram between palm trees.
Pharmacy Museum – This is a fantastic place to learn the history of pharmacy. Except for the knowledge of pharmacy history, you can admire the 19th-century apothecary shop with fabulous furnishing. The admission fee is 4-5 USD, and opening hours are 10:00 AM – 4:00 PM, Tuesday to Saturday.
Royal Street – Opposite competitive Bourbon Street, Royal is more oriented toward antique shops and elegant restaurants. It's also a great place to listen to live music in a little bit different atmosphere than on Bourbon Street.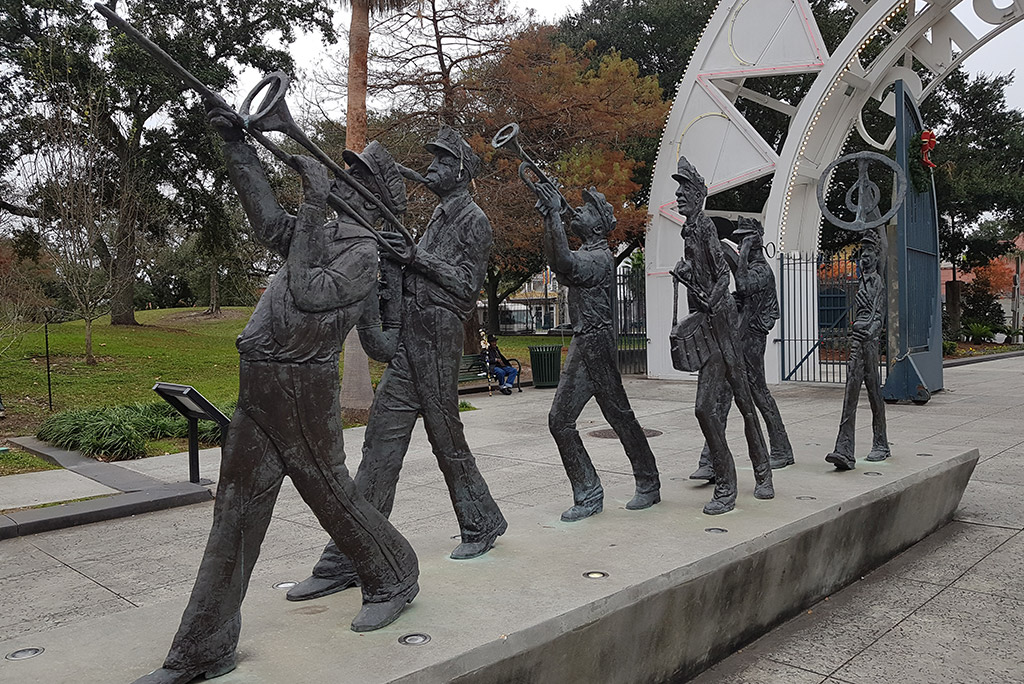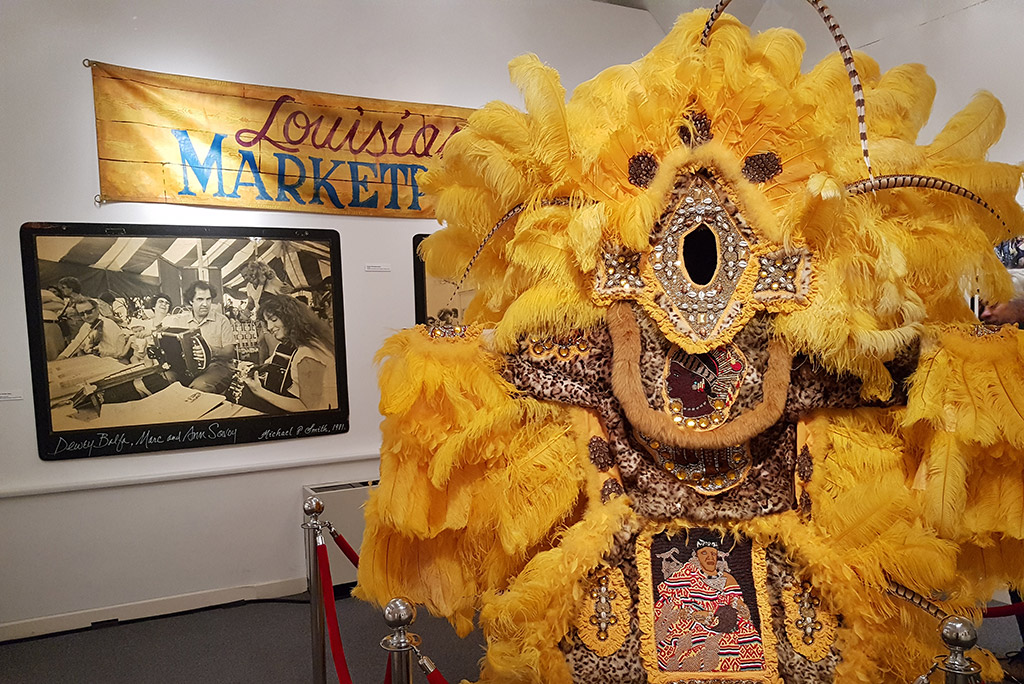 New Orleans Optional Tours
Below are some guided tours worth considering if you want to get to know New Orleans better. The prices are affordable.
French Quarter Walking and Storytelling Tour – if you don't want to explore the city by yourself, the good idea is to book this tour. It will take 2 hours, and you can learn a lot about New Orleans landmarks, music, architecture, and cuisine. Book it here.
Lunch & Lesson: Cajun & Creole Cooking Class – If you like to learn the cooking of creole food, it might be a perfect class for you. Why don't you watch the chef prepare authentic cajun and creole recipes? And get ready-to-go recipes to try at home? Book it here.
Carriage Ride Through the French Quarter – This tour lasts 1 hour, and you can experience 300 years of history on a mule-drawn carriage ride. You will have a chance to explore diverse and vivacious neighborhoods in style. Book it here.
New Orleans 3 Days Itinerary – Day 2 – City Park & Mississippi
During the second day of the New Orleans 3 days itinerary, you can plan some more time-consuming attractions, and by planning, we understand booking in advance. Please find our propositions and a location map below for better orientation.
Enjoy New Orleans Aquarium
The New Orleans Aquarium (aka Audubon Aquarium of the Americas) – If you come with kids, they will love it. Actually, it is not very different from other attractions of this kind, but still, it's well done. You will see several sections dedicated to different themes. It's not very big, and you should spend no more than 1.5 hours here. The entrance fee is $29.95 for adults and $24.95 for kids and seniors (tax not included). Opening hours are 10:00 AM – 5:00 PM every day. If you want to save money, please check out this 25 attractions pass and book it here.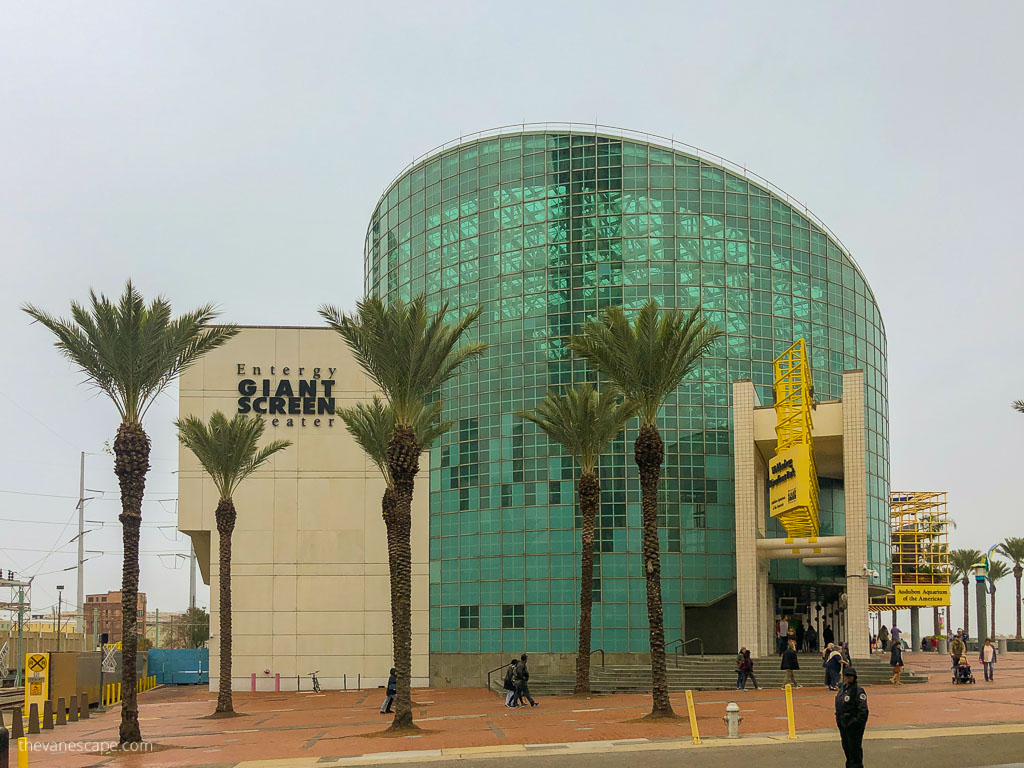 Take the Mississippi River Cruise
Day Jazz Cruise on the Steamboat Natchez – This tour will take you about 2 hours. We recommend taking it because you will be taken back in time with this authentic steamboat accompanied by jazz music. You can also choose to have optional creole lunch. Departure time is 11:30 AM and 2:30 PM each day, and they will ask you to come 30 minutes early. What's important, the price is affordable, and you can book it here. Another exciting option is this Creole Queen History Cruise with Optional Lunch.
Visit New Orleans City Park and Magazine Street
New Orleans City Park – This is not just a park. This is a green complex where everyone will find something for themselves. You will find here the Botanical Garden, Golf Court, Carousel Gardens, Museum of Art and Sculpture Garden, and many more attractions. Park is vast, and you can spend an hour to the whole day here. It only depends on you. The best idea is to get to the park by streetcar no 48 from Canal Street (single fare is 1.25 USD as of 2019).
Magazine Street – If you have time after spending an active day, it's an excellent idea to go for a walk along Magazine Street. It will offer you fantastic restaurants, cafes, eclectic shops, and an opportunity to admire the beautiful architecture.
New Orleans Optional Tours
Combo Cocktail and Food History Tour – This is a 4-hour walking tour to eight venues featuring 4 cocktails and ten food samples! If you are a foodie, consider it! If you don't like to wander yourself, maybe it's the option for you? Check prices and availability and book here.
New Orleans 3 Days Itinerary – Day 3 – Swamp and Plantations
On the last day of our New Orleans 3 Days Itinerary, we focus on the amazing neighborhood of the city. We suggest spending this day on two short tours outside of the city: swamps and plantations. We are sharing the two best tours below. You can see more of our swamp tour photos here and our plantation tour photos here.
Swamp Tour
The best swamps near New Orleans are located on the Pearl River bayou. You will need at least 3-4 hours to enjoy the tour, and it takes some time to get to the river itself. On the excursion, you will admire swamps with magnificent cypress and tupelo trees and a lot of wildlife like alligators, turtles, birds, and even raccoons. You can also see the houses of people living on the river. It is an incredible experience. Check its details and pricing here. The best idea is to do this tour in the morning. Please, check out more of our photos and reviews from the fabulous swamp tours near New Orleans that we made.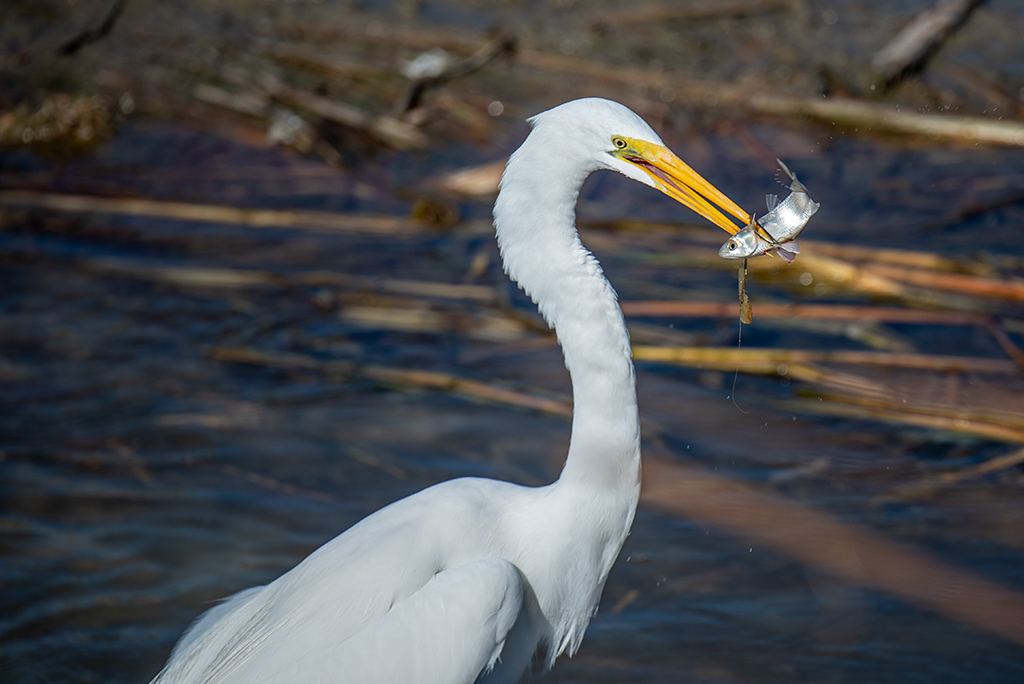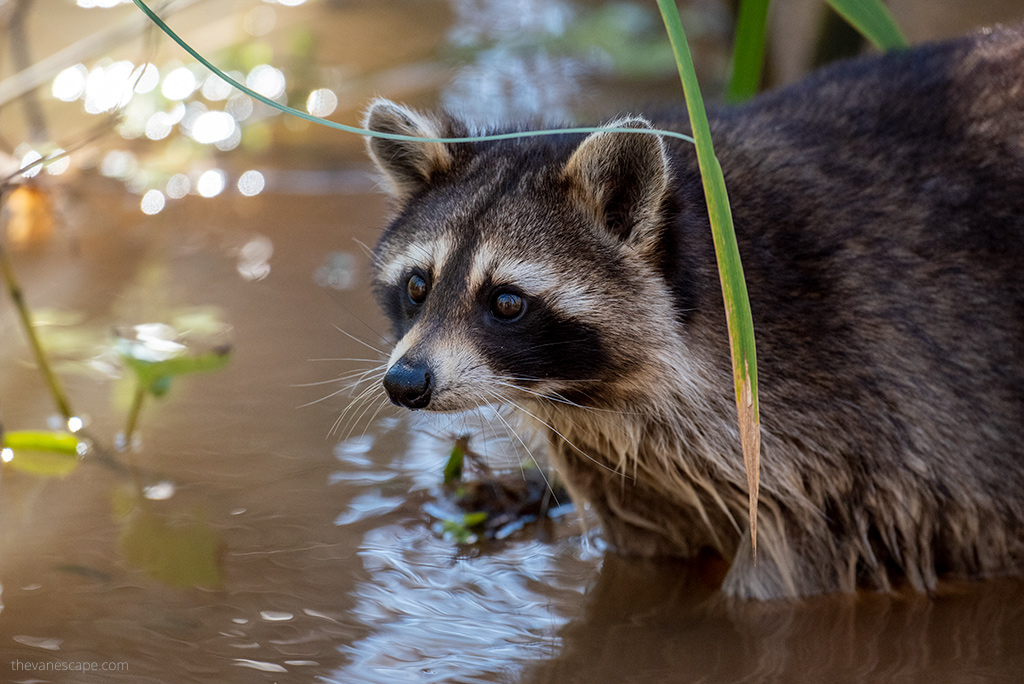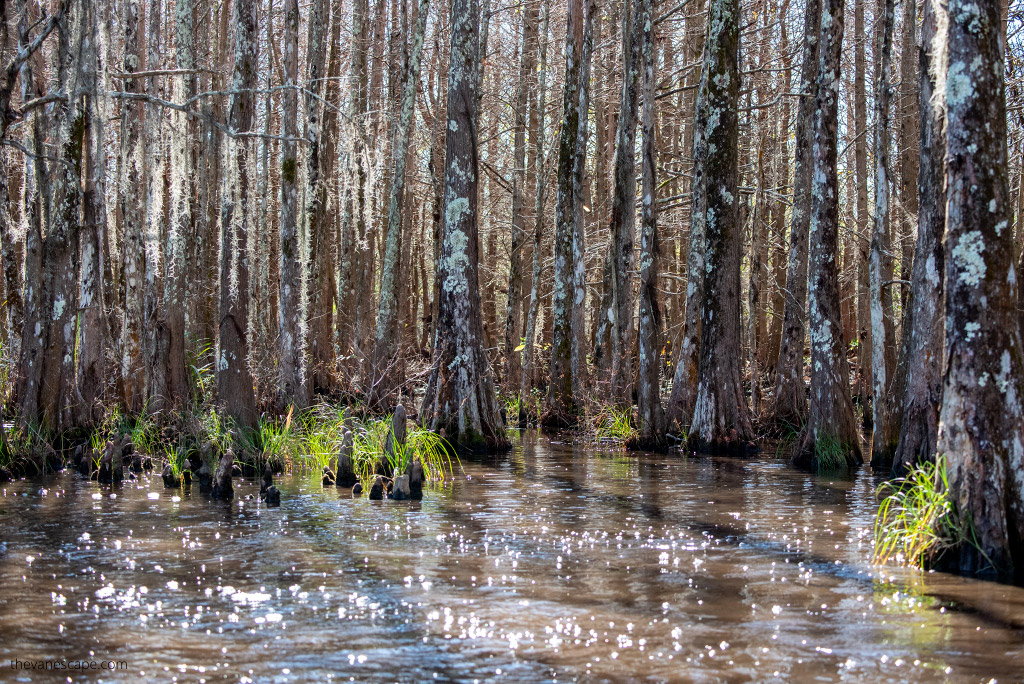 Plantation Tour
Trips to the plantations are a moving experience. There you will learn the stories of slavery and human exploitation. But it is worth buying a plantation tour to get to know and try to understand the difficult history of slavery. Oak Alley and Laura Plantation are two of the best, in our opinion. You can also consider visiting Whitney, which focuses on slavery. On this Oak Alley tour, you will experience two of the Mississippi River Valley's most beautiful and historic homes. This article can find more of our photos and reviews from the plantation tours we did in New Orleans. If you want to save money, you can also consider combined tours like this Oak Alley Plantation & Airboat Swamp Combo Tour or the much more affordable Oak Alley Plantation & Swamp Cruise Day Trip.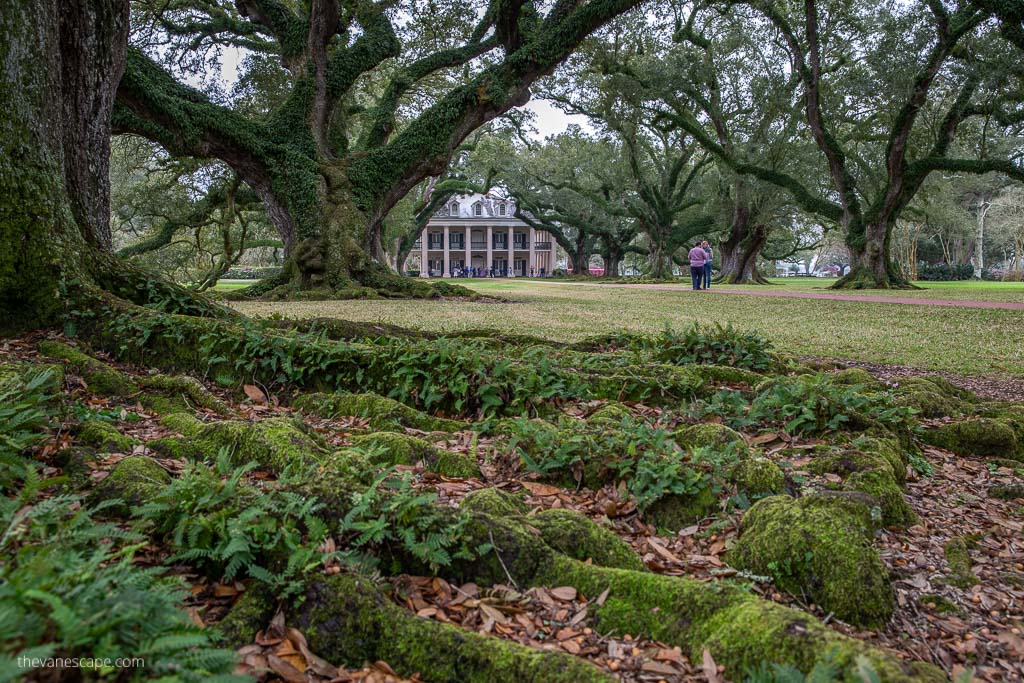 You can find more tour options here:
New Orleans 3 Days Itinerary – Where to eat in NOLA?
The food in Louisiana is outstanding. For us, Creole cuisine is one of the best in the US. That is why in New Orleans, you can spend a few days enjoying delicious food.
Where to Eat the Best Breakfast in New Orleans?
Willa Jean ($) – Good place to eat a healthy breakfast in a pleasant atmosphere. They are fans of avocados, so you will find it almost everywhere. Maybe a little hipster place, but worth visiting at least once. Please be prepared for long lines in the morning because it's getting more and more popular.
The Ruby Slipper ($$) – You can come and have cinnamon swirl pancakes and Migas. You can also order fantastic eggs benedict. Be prepared for slow service and long lines in front of the restaurant. Still, we know it's worth waiting a little bit longer to enjoy a fantastic breakfast.
Where to go for Lunch in New Orleans?
Cochon Butcher ($$) – Not located in a city center, but still worth visiting. You can eat a fantastic pig mac or muffuletta. We can always recommend mac & cheese or salmon toast. Whatever you choose should be great at this place!
Muriel's Jackson Square ($$$) – Our favorite place for cajun cuisine. Located in strict city center next to Jackson Square, this restaurant offers you amazing seafood like oysters, shrimps, crab cake, or gumbo. If you are not a big fan of seafood, please try some Po-Boys or cheese crapes.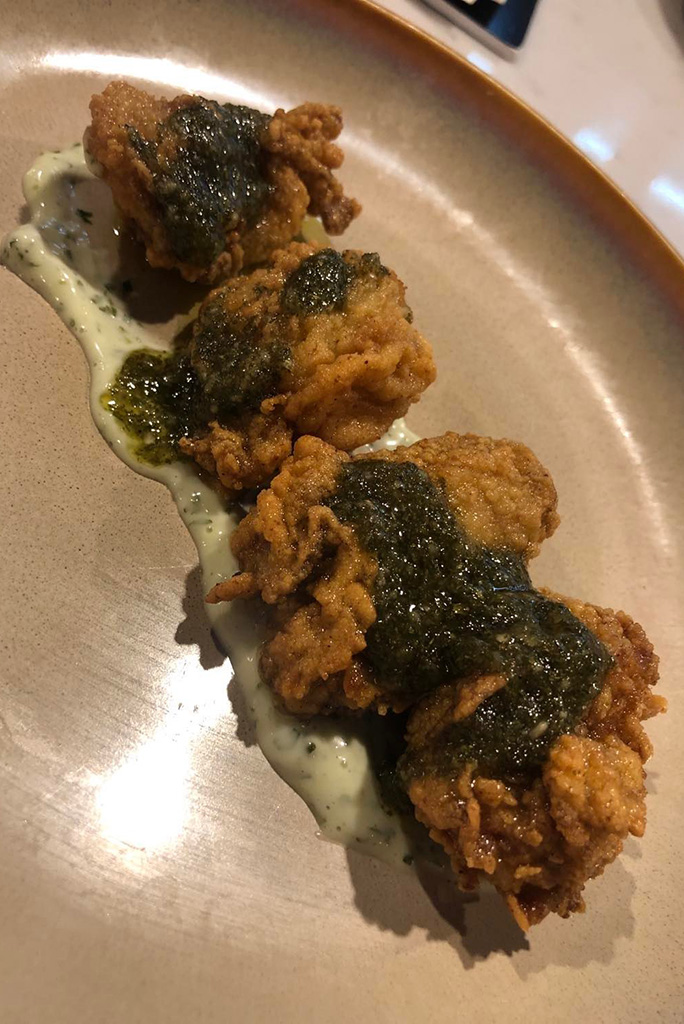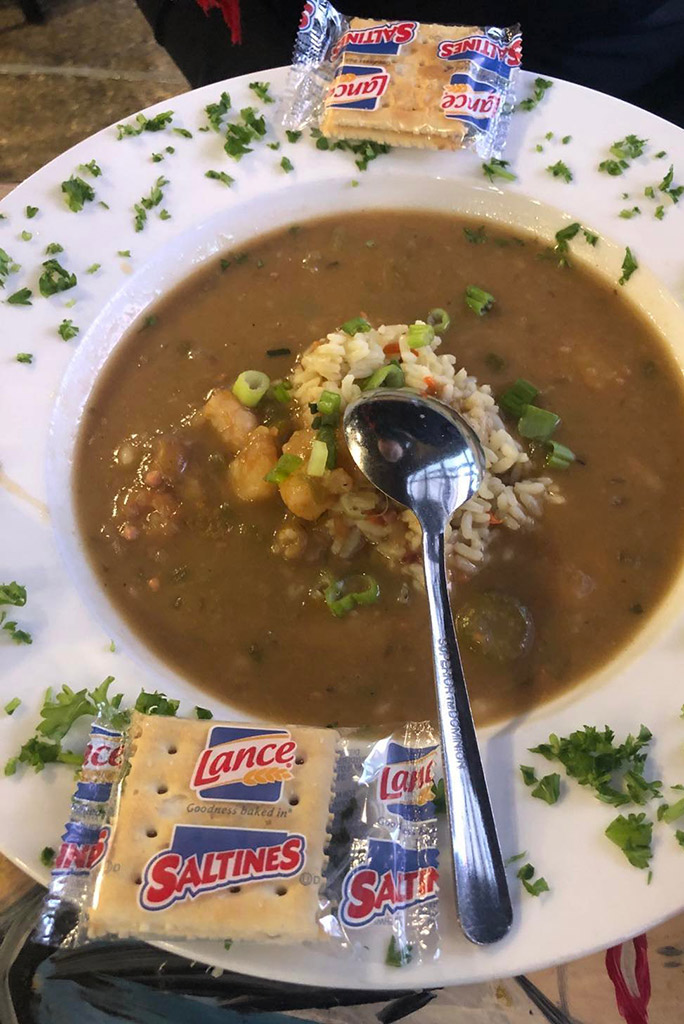 Where to go for dinner in New Orleans?
Pêche ($$$) – Fantastic place for seafood lovers. All starters are lovely, but our favorites are oysters and smoked tuna. It's a good idea to focus on more starters and less on the entree — one of the best seafood places in the city.
Luke ($$) – New Orleans is the best city for seafood, and Luke is terrific regarding the oysters. But if you prefer to eat some meat, don't hesitate to order excellent burgers or steaks. It's a good idea to make a reservation if you want to have a table.
Where to go for a drink in New Orleans?
Sazerac Bar ($$$) – This place is not located on the famous Bourbon street, but we are sure it's worth walking here for amazing Sazerac. We don't risk drinking anything else here, but other people say they are also great.
Arnaud's French 75 Bar ($$$) – It's tough to sit here because the place is not big and usually full. And it's not strange because they serve fantastic Sazerac, Creole Old Fashioned, French 75 or Hurricane. And if you can meet legendary Chris Hannah at the bar, be sure you are in the best hands in the French Quarter.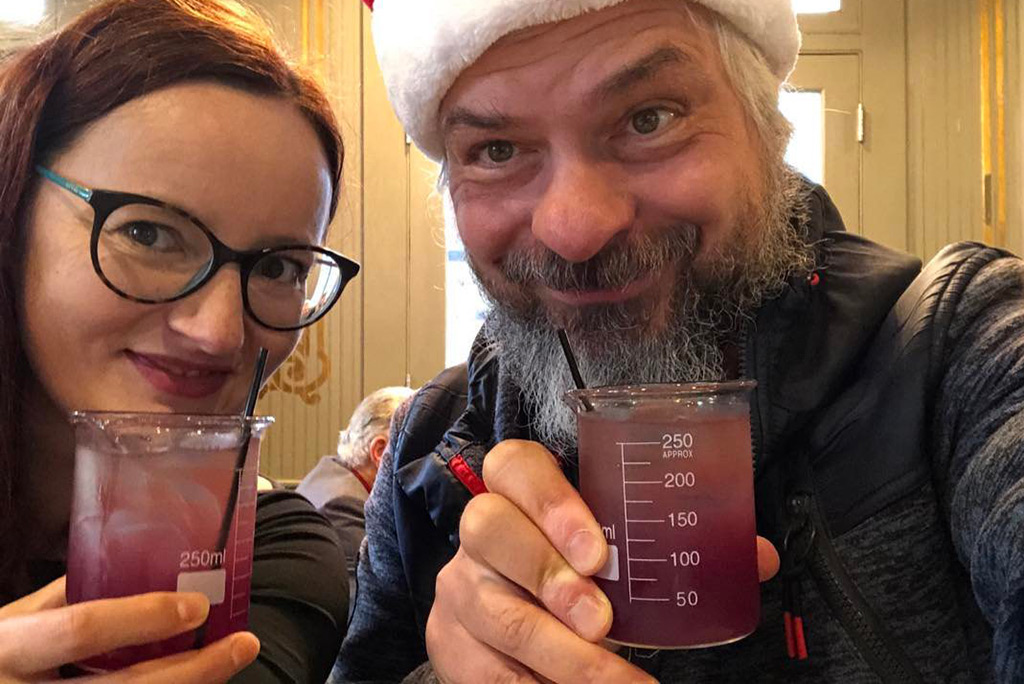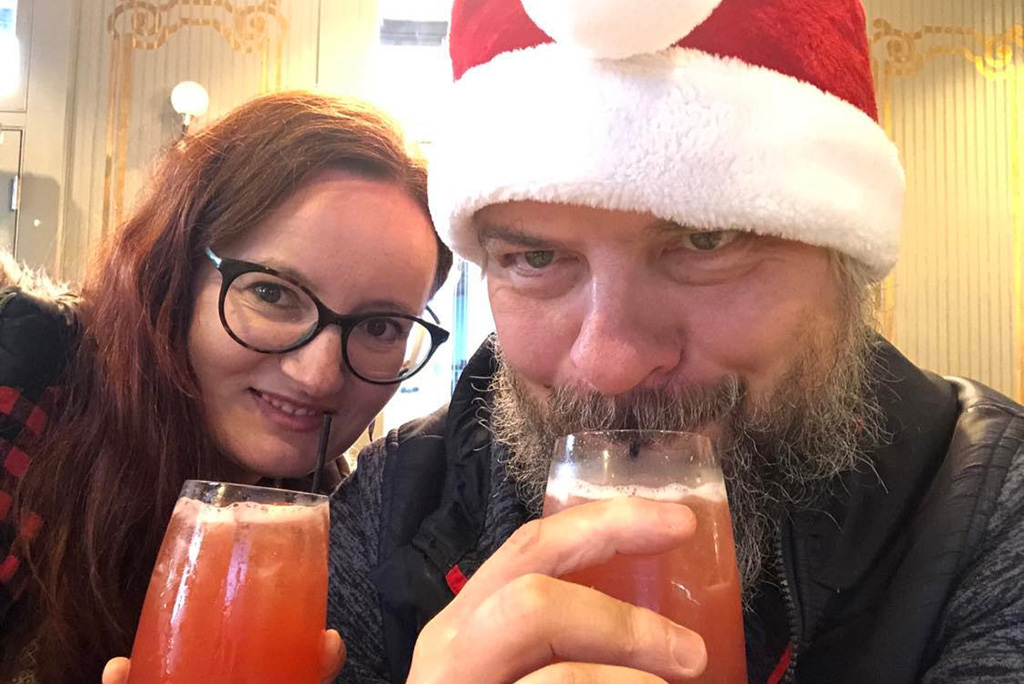 Get Inspired
New Orleans is a fantastic place, and there is plenty of excellent publications about the city. We love to browse books, magazines, and music linked to this city. Below we selected some of the titles that may inspire you as well.
| | |
| --- | --- |
| | "New Orleans Then and Now" is one from the series where you can compare how some places of the city were looking back and now. You can find here a lot of old photographs and inspiring information. |
| | In the "Cityscapes of New Orleans", Richard Campanella dive deep into the city's history and explain everything in understandable details. |
| | "Julia Reed's New Orleans: Food, Fun, and Field Trips for Letting the Good Times Roll" has fantastic illustrations and tasty recipes. Browsing this book is a pure pleasure for a reader! We definitely recommend it if you like to feel the city atmosphere by reading a book. |
| | New Orleans is known for its ghost stories and haunted legends. The book "The Haunted History of New Orleans: Ghosts of the French Quarter" is excellent for reading before you go and encounter it for yourself. |
| | Louis Armstrong is legend of the city. He has a park with his name and plenty of monuments and sculptures across the city. It's good to know some of his music to feel it in New Orleans. We definitely recommend "Satch Plays Fats" in any format. |
| | Professor Longhair is another city's legend. You can learn a lot about him in the city's Jazz Museum. But it's also a great idea to know some pieces of his music. This Rock'n'Roll Gumbo is a very typical one, and we suggest to listen. |
| | We are sure you remember terrible Hurricane Kathrina that damaged the city and was a reason the leave for about half of the population at the beginning of the XXI century. There is a lot of movies about it, but the one that we like a lot is "Inside Hurricane Katrina" by National Geographic |
New Orleans Itinerary – Photography Hints
New Orleans is an excellent place for photography. You can not only try to take pictures of people but also of incredible architecture and neons. If you go beyond the city, there are even more photo opportunities at the plantations and swamps or the Mississippi river.
So you are probably wondering how to prepare your gear. What to take with you, and what to leave at home? We will try to give you some hints based on our experience and tell you what worked for us.
Recommended Photo Gear for New Orleans 3 Days Trip
Camera
Any camera is excellent for photographing New Orleans. If you have more than one, maybe the good idea is to take the lighter one because you will be walking a lot, so weight might be an essential factor. Of course, in many places, your phone will be enough as well.
Lens
For street photography and people portraits (like musicians on the streets), it's a good idea to have standard zoom (like 24-70/2.8) and some longer portrait lens (like, for example, 50/1.4 or 85/1.4). Those lenses will be enough to get great pictures during the day as well as at night while neons are light on.
If you would like to focus on architecture, an excellent idea is to have something wider, like 14-24/2.8 or 16-35. To get great pictures of the buildings, framing them a little wider than straighten perspective in post-processing is good. With this approach, you need to have some space.
In case, a visit to the swamps is in your plans, you should also take tele-zoom (like 80-400 or 100-400) with you. In the swamps you will have plenty of opportunities to photograph wildlife like turtles, alligators, birds, and raccoons. You should put your tele-zoom and keep it on the camera all the time. If you want to take a wider shot, maybe the phone is enough.
Tripod and filters
Tripod might be useful if you plan to take night shots of the city. Otherwise, it's rather useless. You can also consider taking a polarizing filter for your tele-zoom lens if you would like to avoid reflection on the water while attending the swam tour.
New Orleans 3 Days Itinerary – Recommended Photo Spots
New Orleans has plenty of spots for great photography. If you like the street photo, there's nothing better than Royal or Bourbon street. For architecture photography, wander around the French Quarter, but also consider going to Magazine Street and other more remote locations. The good idea is to go to the river bank and try to take a beautiful picture of the steamboat on the Mississippi River. And if you need a city skyline, try to cross the river and frame it from the other side of it. Or take a boat tour and take pictures from the river itself.
Below we listed some ideas you can use for yourself:
Streetcar on Canal Street between palm trees or with skyscrapers in the background
Jackson Square and the cathedral with carriage in the foreground. The best at sunrise with the incredible color of the sky
Find colorful houses in the Bywater district and try to focus on architectural details
Wander the Garden district and find some breathtaking architectural gems
Try to catch some musicians just before the sunset with some neons in the background. Try to use proper depth of field (open your lens wider)
Come to Mardi Gras and photograph parades
Go on a swamp tour and try to catch some wildlife
Visit the plantations and photograph fantastic oaks or even the whole of oak alley
Do you like it? Pin it!