12 Best Things To Do in Point Reyes National Seashore
Check out this list of 12 Best Things To Do in Point Reyes National Seashore to find some inspiration for your adventure. Point Reyes National Seashore is the perfect idea for a day trip or weekend getaway for outdoor lovers. Located in Northern California, just 40 miles from San Francisco, the Point Reyes Peninsula offers great beaches, wildlife, hiking trails, delicious food, shipwrecks, and breathtaking scenery with the Point Reyes Lighthouse. You will not get bored there. So check out our tips and the 12 best things to do in Point Reyes National Seashore.
This article may contain affiliate / compensated links. For full information, please see our disclaimer here.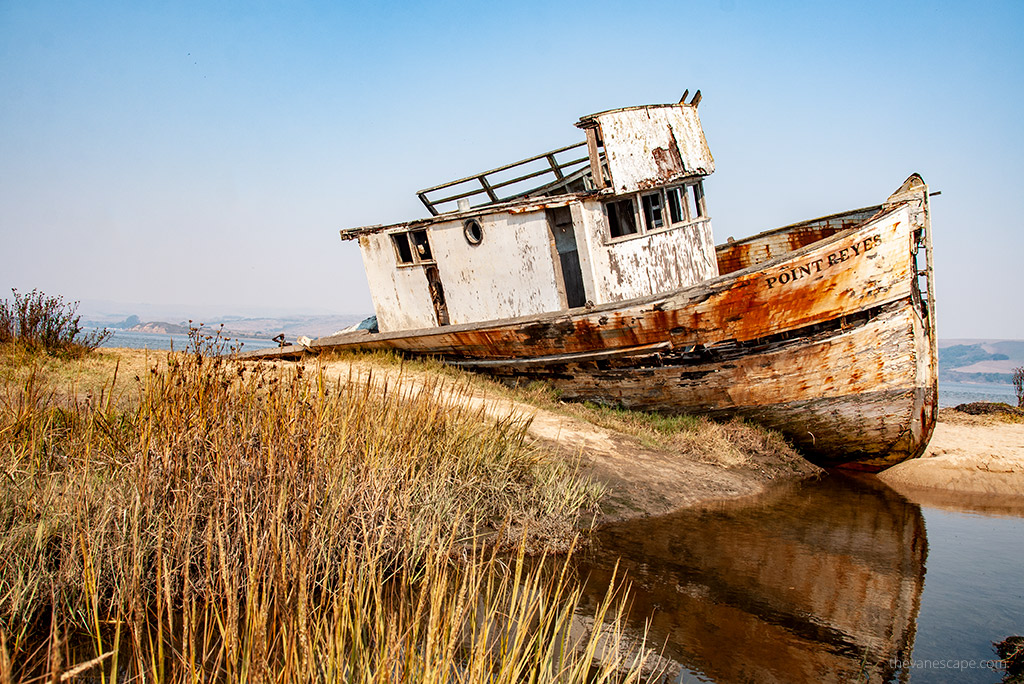 Where is Point Reyes?
Point Reyes Cape is located on the Pacific coast in Marin County, Northern California. It is also less than 40 miles west-northwest of San Francisco. So it's a perfect destination for a day trip or weekend getaway from SF. The Point Reyes Peninsula is protected as part of the Point Reyes National Seashore. As a national seashore, it is maintained by the US National Park Service as an important nature reserve. Tomales Bay borders Point Reyes to the northeast and Bolinas Lagoon to the southeast. The charming town of Point Reyes Station is a gateway to the Point Reyes National Seashore.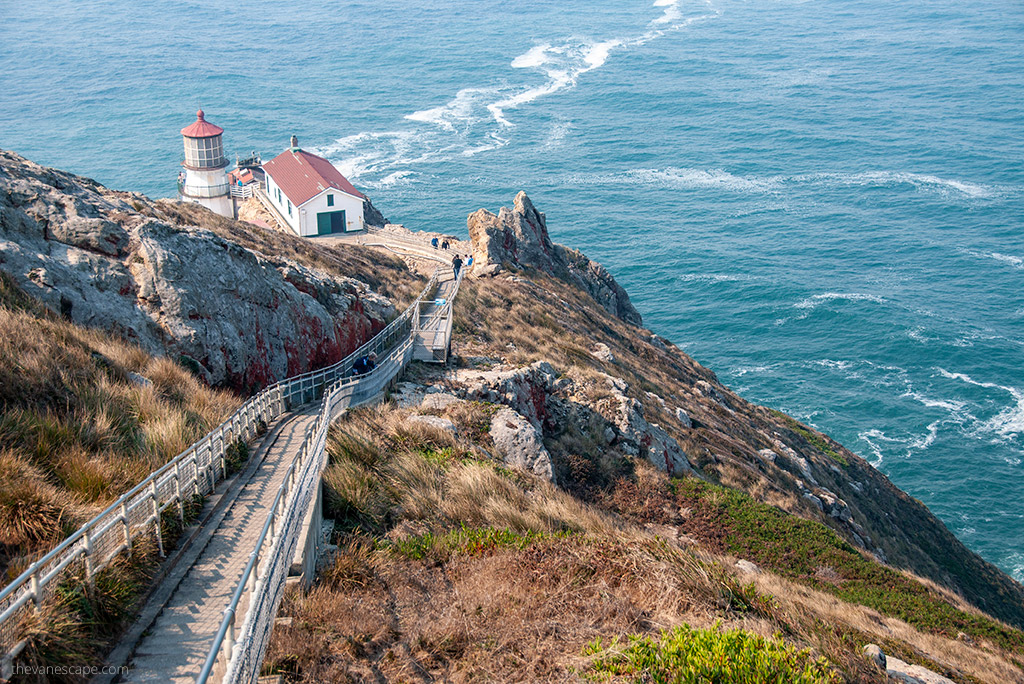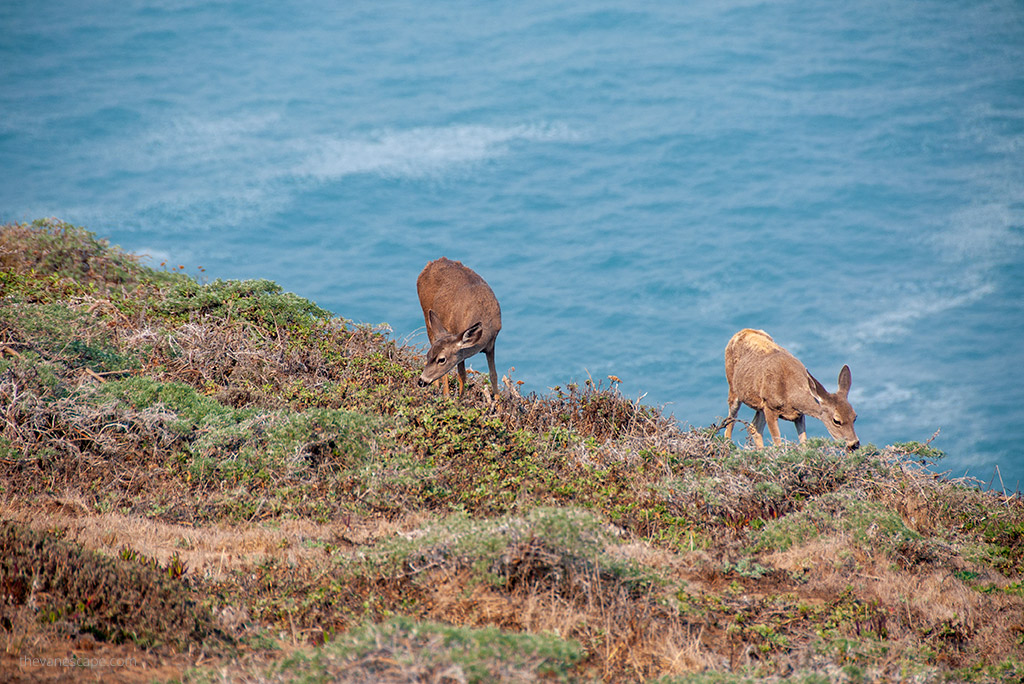 How to get to Point Reyes National Seashore?
From San Francisco, you have three options to get to Point Reyes Station:
The most scenic but longest route is via US-101 and CA-1 N (via Golden Gate Bridge and Muir Beach). It takes you 1 hour 30 mins (39,7 miles) to get to Point Reyes.
The faster route is US-101. It's only one hour and five minutes of driving and 42,6 miles via Golden Gate Bridge, Marin City, and Corte Madera.
The longest but the fastest is the route via I-580 W. It takes you about 1 hour and 5 min. It's 52,1 miles, but you should know that it is partly a toll road.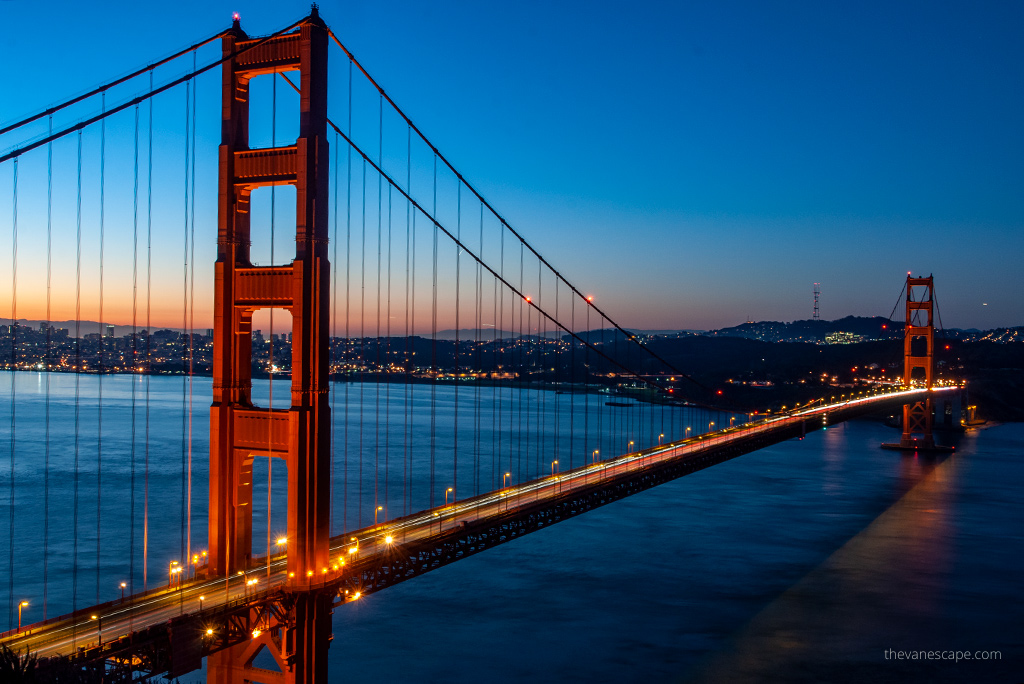 Interesting Facts about Point Reyes
The cultural history of Point Reyes dates back approximately 5,000 years to the Coast Miwok Indians, who were the first human inhabitants of the peninsula.
According to experts, Sir Francis Drake was the first European explorer to land here in 1579.
In response to the many shipwrecks in the treacherous coastal waters, the United States government built important lighthouses and life-saving stations in the late 1800s and early 1900s.
By 1914, Guglielmo Marconi established a wireless telegraph station in the Point Reyes area that played an important role in maritime communications for ships in the Pacific Ocean until the late 1900s.
12 Best Things To Do in Point Reyes National Seashore?
Stop by the Bear Valley Visitor Center
Bear Valley Visitor Center is open daily from 9:30 am to 5 pm. It is located 0,5 miles west of Olema, CA, along Bear Valley Road. It's a perfect stop if you plan some hiking activities in the area. You can grab a map of Point Rayes National Seashore, check the weather, or buy souvenirs, natural history books, cards, and posters in a bookstore.
Visit Point Reyes Lighthouse
One of the best things to do in Point Reyes is a photograph and admire Point Reyes Lighthouse. This charming lighthouse in the Gulf of the Farallones is also known as Point Reyes Light Station. It features the Lighthouse Visitor Center with exhibits about the lighthouse and the marine and natural history of the park.
Most exciting is descending the 313 steps to the bottom of the lighthouse itself. Climbing back up the 313 steps is a bit of a challenge. But the view makes up for the effort. Access to the lighthouse is at the end of Sir Francis Drake Boulevard. From the parking lot, an easy 0,45-mile paved road leads to Visitor Center. If you do not want to or can not climb down the steps, there is an observation deck from which you can look down on the lighthouse and take photos. It can get very foggy and windy at the lighthouse, so wear something windproof.
A lighthouse was assigned in 1855, but construction was delayed and not completed until 1870. The first-order Fresnel lens was lit for the first time on December 1, 1870. In 1938, electricity was added to the Point Reyes Lighthouse. In 1939, a stairway was built into the cliff. The station was automated in 1975. Point Reyes Lighthouse is listed on the National Register of Historic Places. Point Reyes Lighthouse was used as a filming location for the 1980 horror film The Fog ( by John Carpenter ). It's worth watching it before making a trip.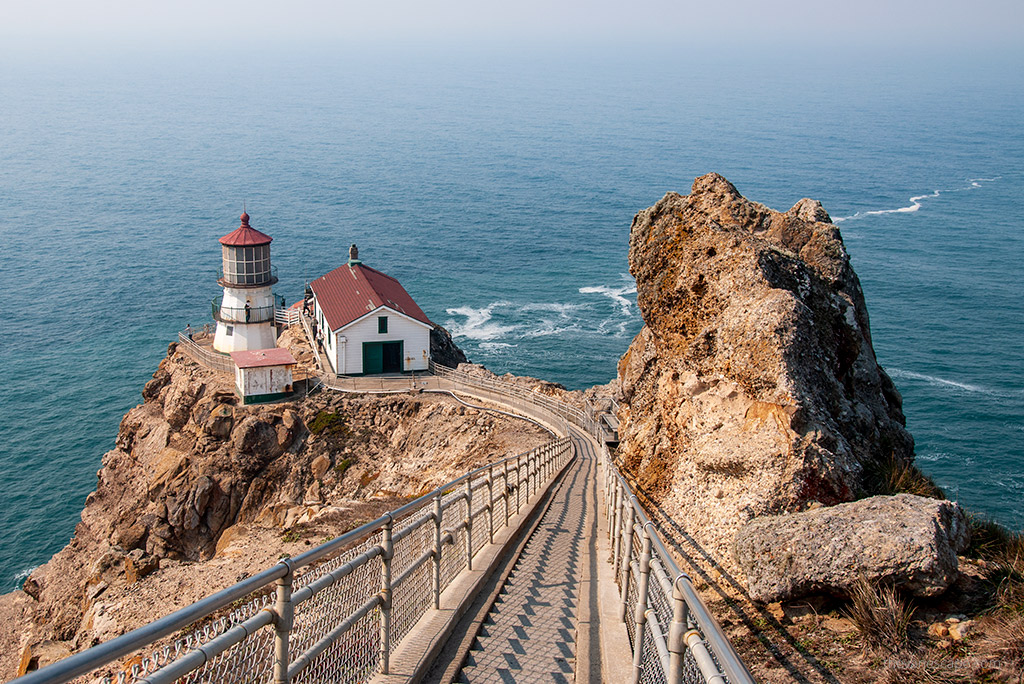 Walk the Cypress Tree Tunnel at Point Reyes
One of the best and most magical things in Point Reyes is to walk through the Cypress Tree Tunnel. The historic KPH Maritime Radio Receiving Station is at the end of the long tunnel. The best time to do this walk is early in the morning when there are no crowds yet. This place is also one of the best photo locations in the area.
The Monterey cypress trees were planted in 1930.
To get to Cypress Tree Tunnel from Point Reyes Station, drive about 9.5 miles on Sir Francis Drake Boulevard toward Lighthouse. On the road, you will find the sign "North District Operations Center."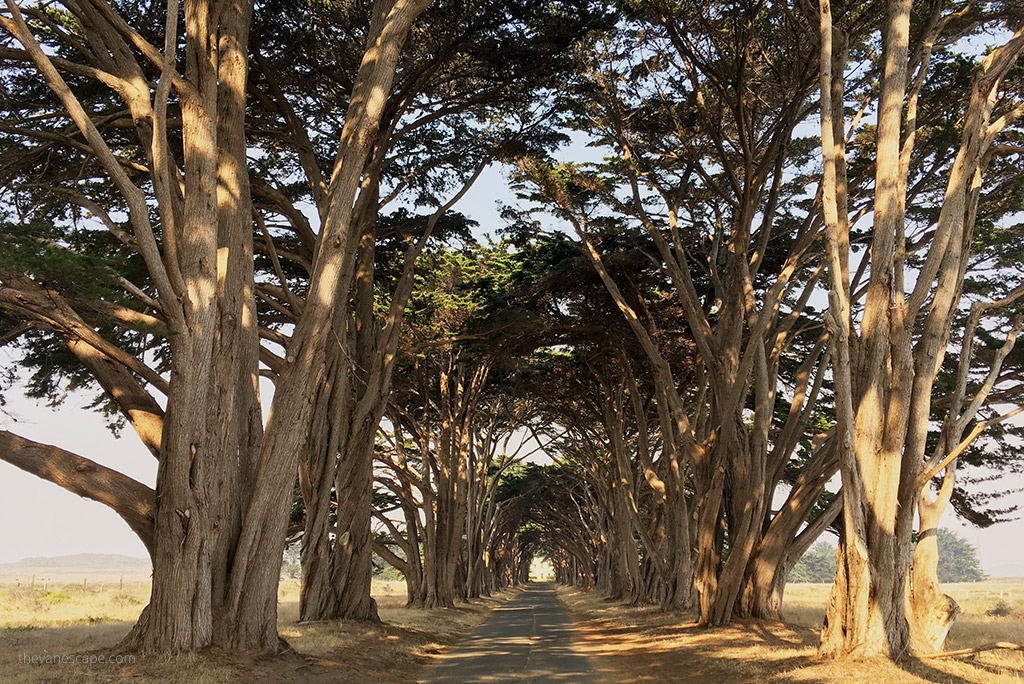 Take a photo of Point Reyes Shipwreck
The Point Reyes shipwreck, located just behind the Inverness Store, on the west shore of Tomales Bay, is one of the best photos spots in the Bay Area. This fishing boat was brought to Inverness by a local man who wanted to restore it but never started the project. So it is not a shipwreck but provides excellent photo opportunities of Tomales Bay and many birds in the area.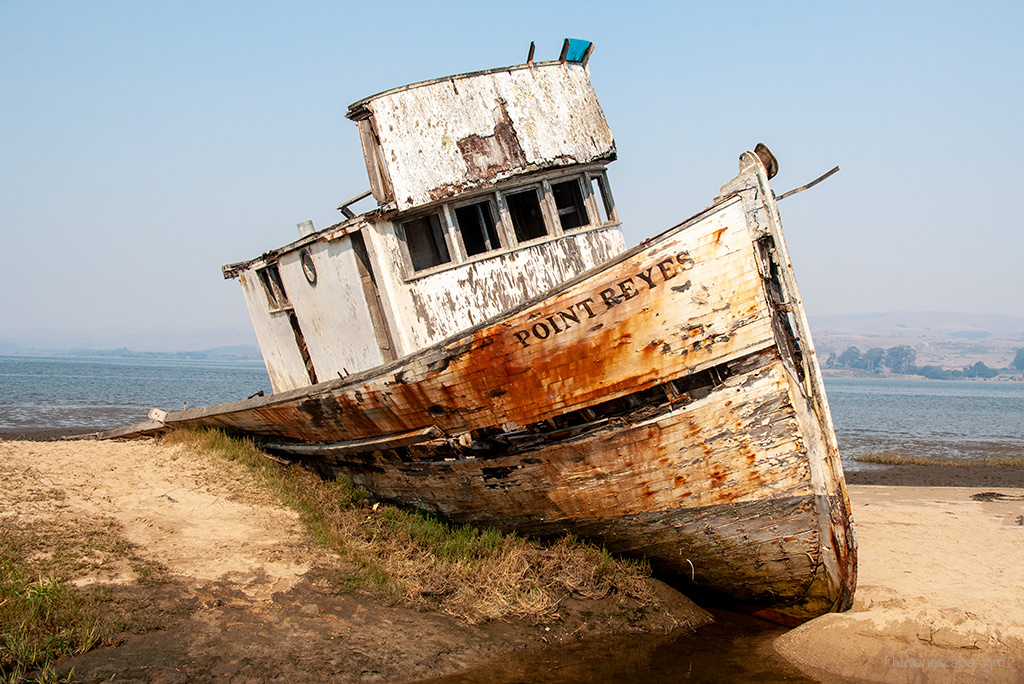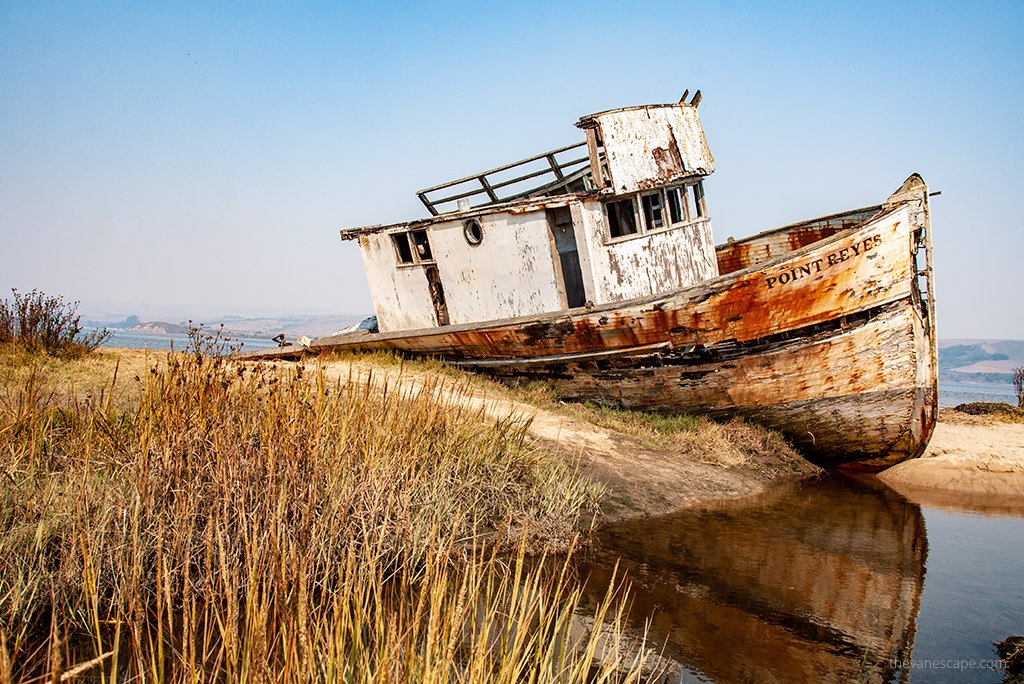 Take a Food and Farm Tour in Point Reyes Station
The area is also famous for the best food in California. The organic cheese, locally sourced oysters, and pasture-raised beef melt in your mouth. It's a true taste fest. The best thing you can do is book a Food and Farm Tour with Lunch in Point Reyes Station. It was one of the best food tours so far. The food was outstanding, especially the oysters and cheeses. We tasted delicious food at 7 charming, local places with friendly staff.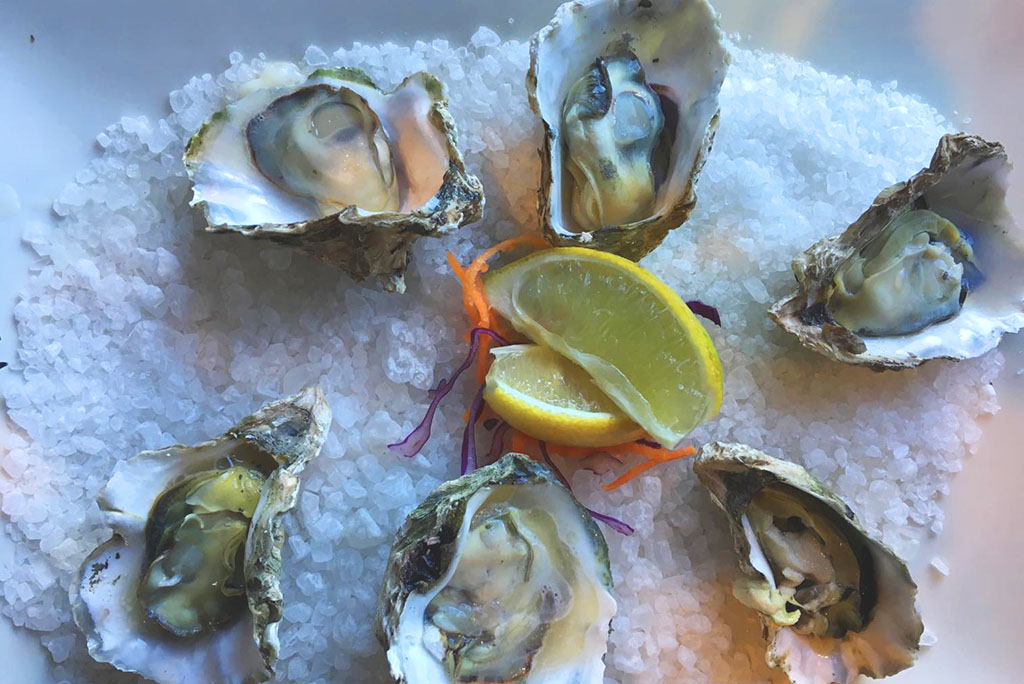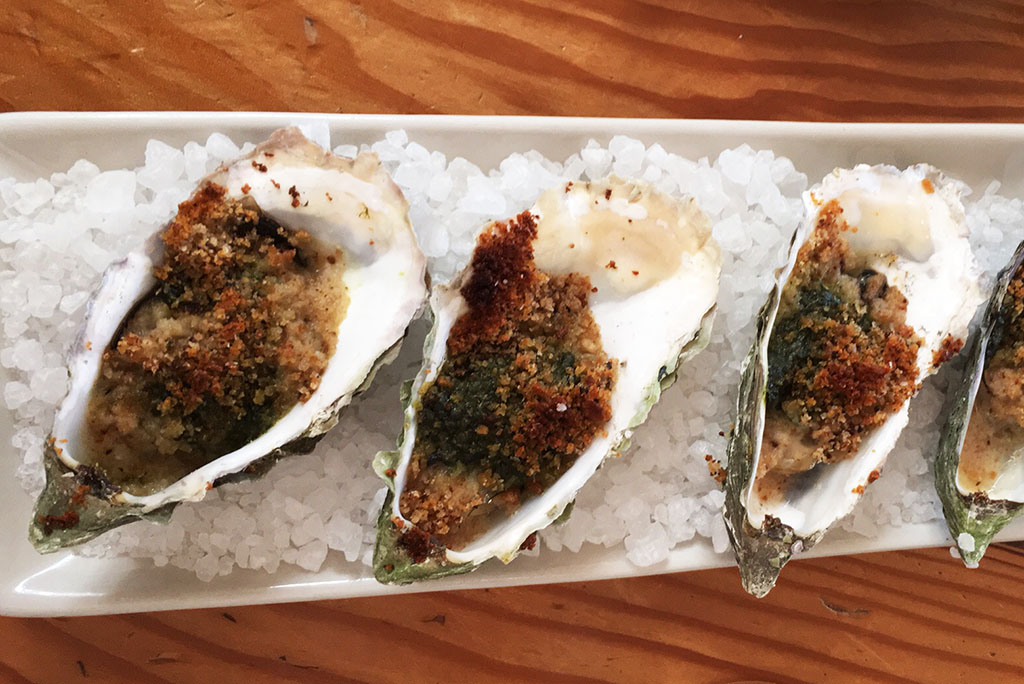 Enjoy Point Reyes Beaches
One of the best things to do in Point Reyes is enjoy its beaches. Seashore has over 30 named beaches. Beaches stretch for miles along the coast. Each one is delightful in its own way. One is suitable for water sports, the other for hiking and sunbathing. It is difficult to decide which one to stay on longer. We have only visited a few of them. So if you want to see all the beaches, you should read this article. You may drive almost right up to Drakes Beach, Limantour Beach, and Great Beach (Point Reyes Beach). They are beautiful. The rest of the park's shoreline may only be accessed by trail or boat.
Please remember that the seawater can be as cold as 50°F (10°C), so wear a wetsuit. Hypothermia, strong waves, and rip currents are just some of the dangers you should be aware of. Moreover, beaches may be closed at various times of the year to better protect northern elephant seals and harbor seals during pupping season, or western snowy plovers during nesting season. Please visit the official page, for updates on beach closures.
Relax on Drakes Beach
Drakes Beach is one of the most popular and beautiful in the area. It offers dramatic white sandstone cliffs, which makes it photogenic. Moreover, there is drive-up access, a bookstore, and a visitor center.
Swim at Heart's Desire Beach
Heart's Desire Beach is a perfect place for families and kids, as the ocean water tends to be a little warmer and calmer at this beach. It's a part of Tomales Bay State Park.
Explore the Great Beach
One of the most beautiful is Point Reyes Beach, also known as the Great Beach or Ten-mile Beach. The name reflects the reality as is an incredible expanse of over 11 miles (17 kilometers) of beach. It's amazing to wander it. It's also a great place for surfers.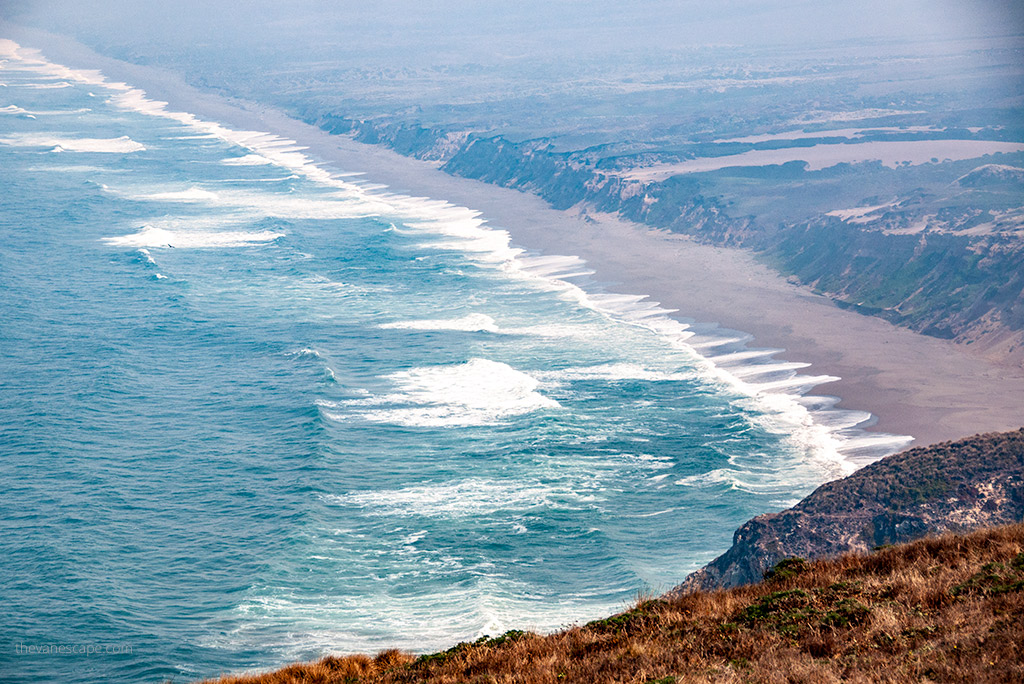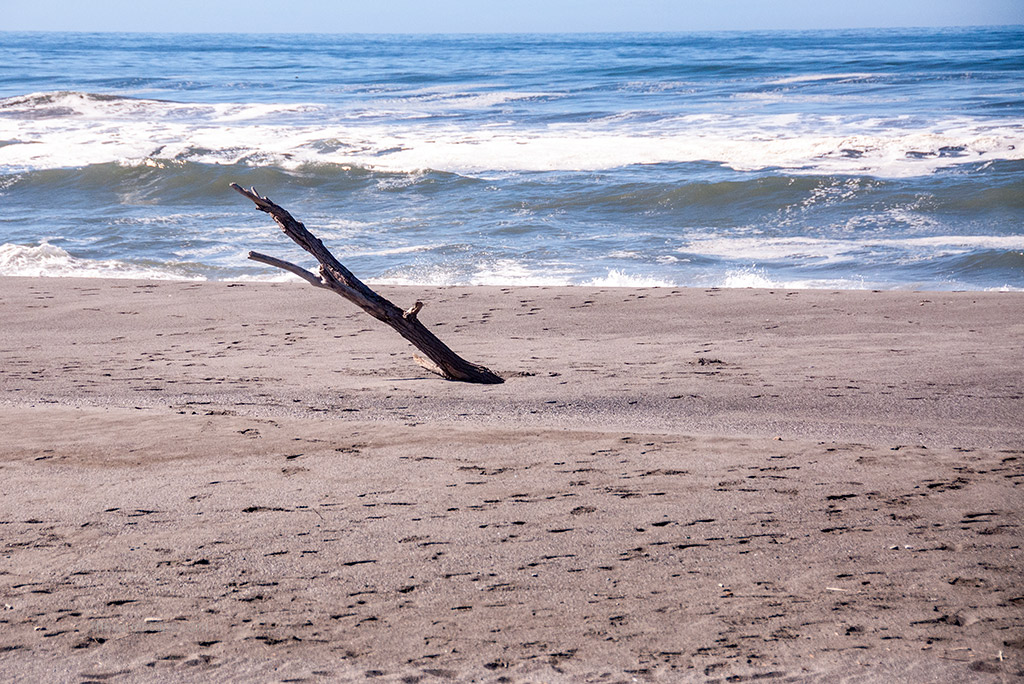 Take a photo of Tule Elk
The tule elk, native to California, and other wildlife can be seen in the area. Hunting completely extirpated the tule elk from Point Reyes in 1978. But tule elk from San Luis National Wildlife Refuge near Los Banos was reintroduced to Point Reyes then. By 2009, the population had increased to over 440 elk at Tomales Point. Tule Elk Reserve, near Pierce Point Ranch, is now home to several hundred elk.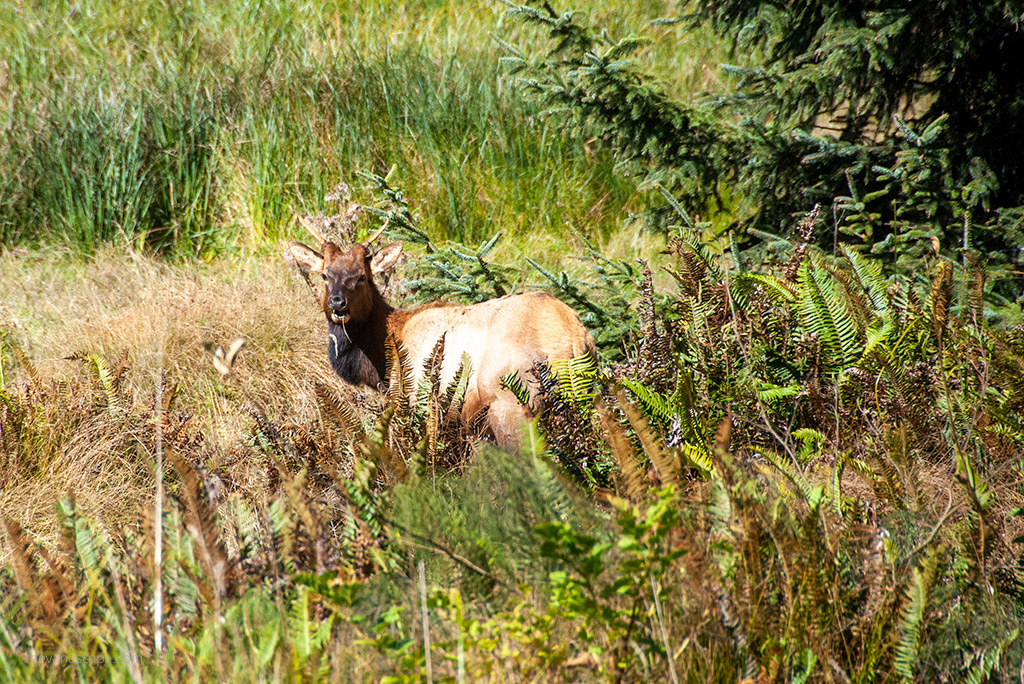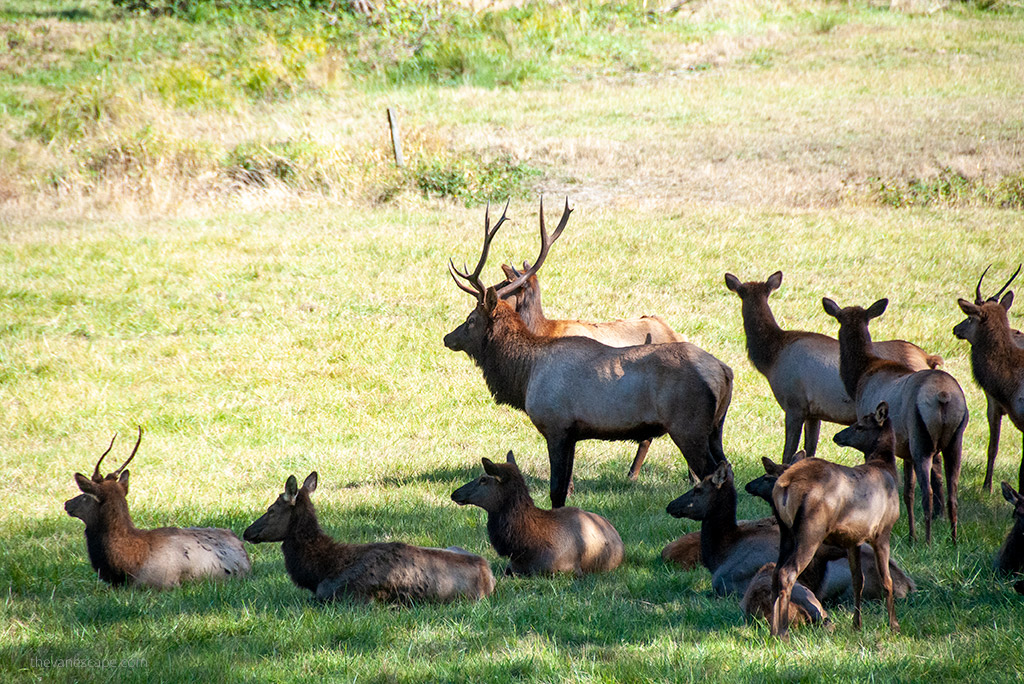 Admire Point Reyes Wildlife and Birds
National Seashore is full of wildlife. Other than tule elk, there are dozens of animals, like deer, gray whales, northern elephant seals, and harbor seals. Nearly 490 different species of birds have been observed in the area, from raptors to warblers and sparrows. It is a great place for bird-watching and photographing. Make sure to pack binoculars.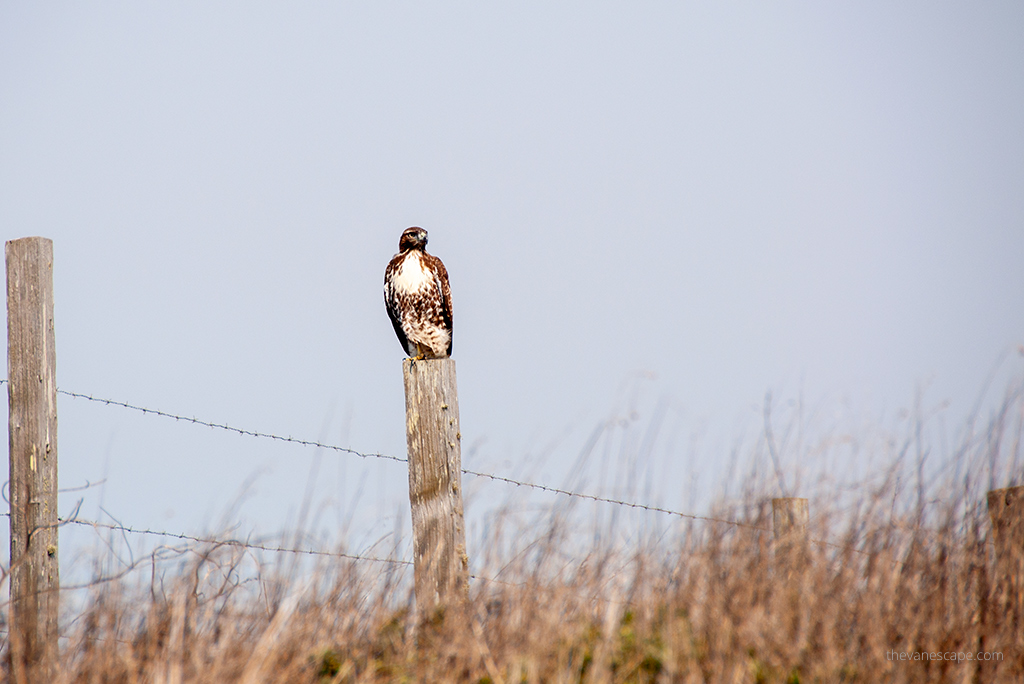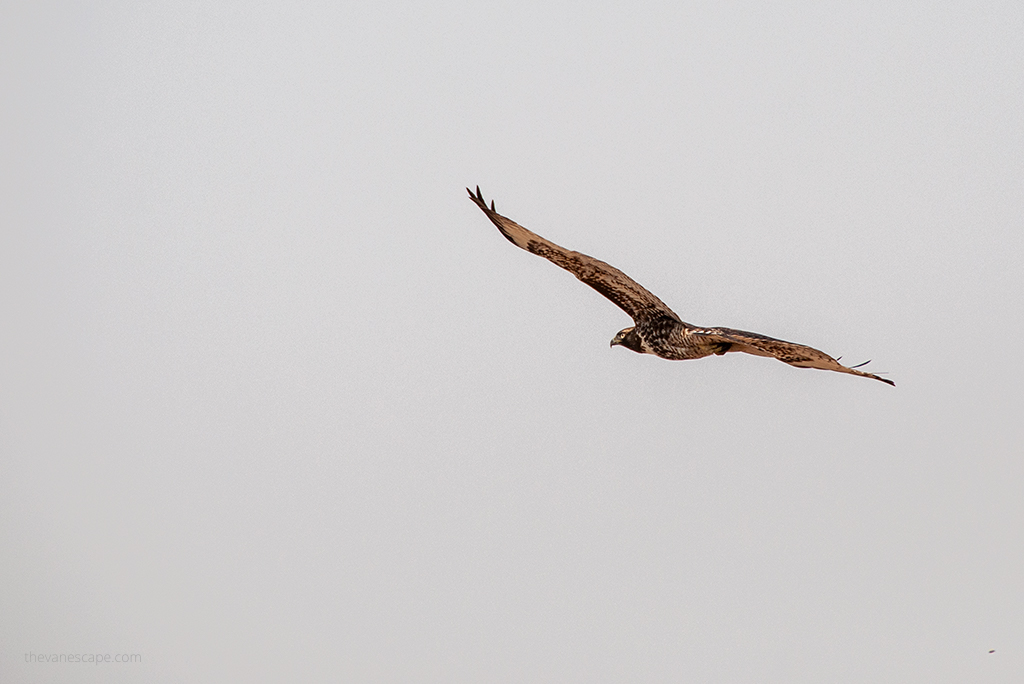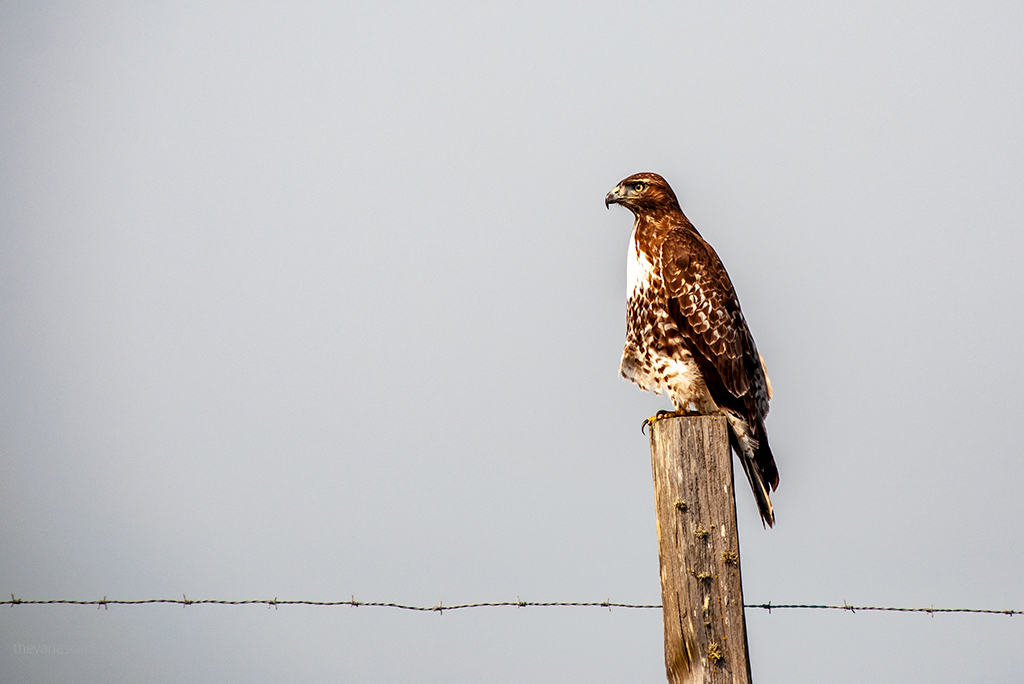 Go for hike
The area has close to 150 miles (241 km) of hiking trails, including the popular Bear Valley Trail. The trails are of various difficulty levels and lengths. Remember to prepare properly for each hike. You can check our Day Hiking Packing List before you hit the trail. Remember not to leave any garbage, respect nature, and Leave No Trace principles. We can recommend the easy and short Elephant Seal Overlook Trail, Chimney Rock Trail, and the long and challenging Alamere Falls Trail.
Chimney Rock Trail distance is 2.5 km / 1.6 mi. This spectacular hike offers views of Drakes Bay and the Pacific Ocean, rocky cliffs, and spring wildflowers. Elephant Seal Overlook Trail distance is only 0.8 km / 0.5 mi. The Elephant Seal Overlook at Chimney Rock is worth your visit between December and March, when you can spot a large seal population on the beach below. Alamere Falls is a waterfall hidden deep within the Phillip Burton Wilderness. The distance is a minimum of 20.8 km / 13 miles, and it's a challenging hike. Detailed hikes descriptions you can check here.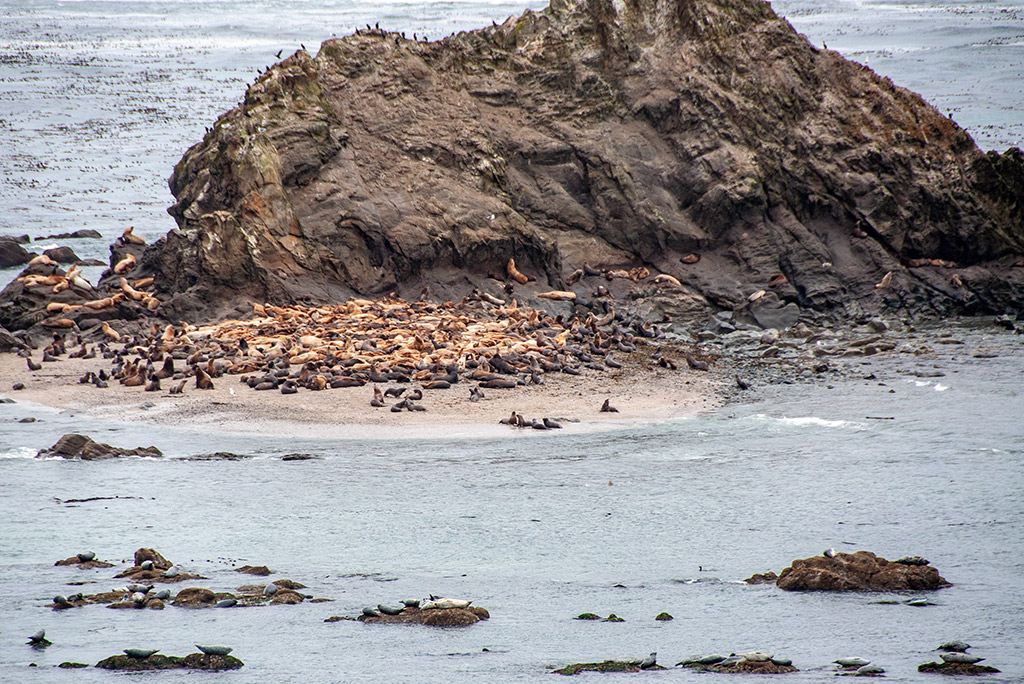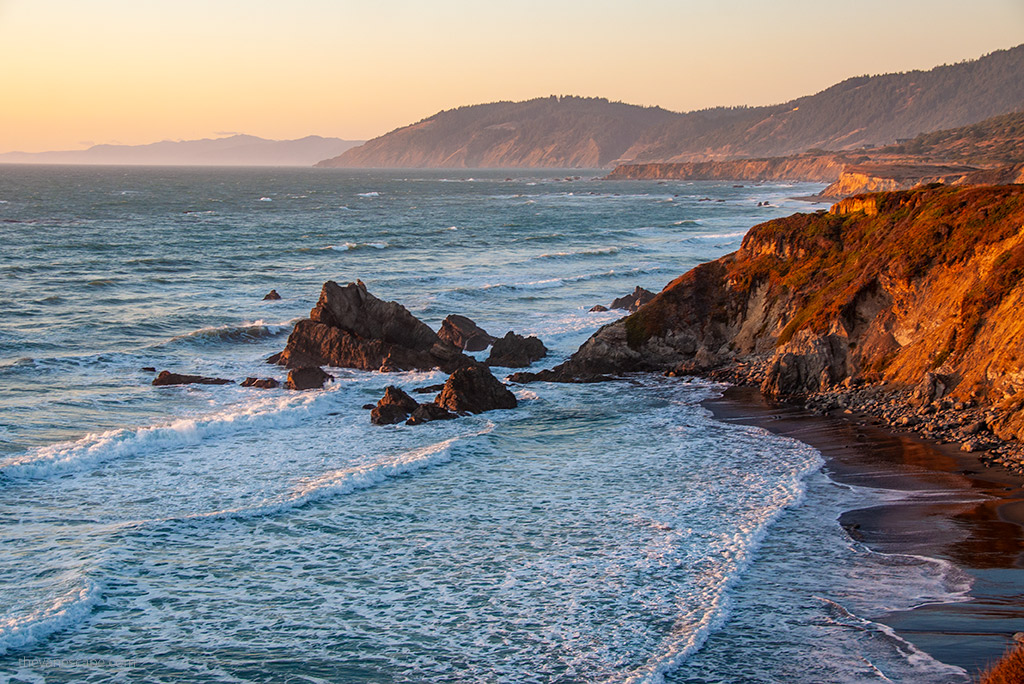 Where to stay when visiting Point Reyes National Seashore?
You don't have many hotels around Point Rayes National Seashore itself. Check the map below for the best options. We can recommend The Quails Nest Cottage and Serene Bungalow-Style Home in Point Reyes Station. These places are ideally located with great views and great facilities. It is worth booking them in advance because they are quite popular, especially on weekends and summer months. If you're planning a day trip from San Fransico, check out our article for the best places to stay in SF.
It is worth stopping at one of the several campsites in Point Reyes. However, book your accommodation in advance, because it is quite a popular place. You must have a permit for camping. So, check the official website to book your campsite. They only offer backcountry hike-in and boat-in camping. Here you can read a short description of each campground.
But If you need amenities or are traveling an RV, check and book the place on one of the Campgrounds in Marin County – California State Parks.