Check out these 3 Best Alcatraz Tours list if you plan a trip to San Francisco. A trip to Alcatraz Island is a must-do during your visit to San Francisco. The famous legendary prison island on San Francisco Bay makes a huge impression. Prison cells, thick walls, and bars make you move your imagination to the movie Escape from Alcatraz. What are the 3 best Alcatraz tours? What to choose when visiting San Francisco? In this post, we share our photos and reviews from the best Alcatraz tours we made. We share our personal opinions and tips on how to book an Alcatraz ticket.
This article may contain affiliate / compensated links. For full information, please see our disclaimer here.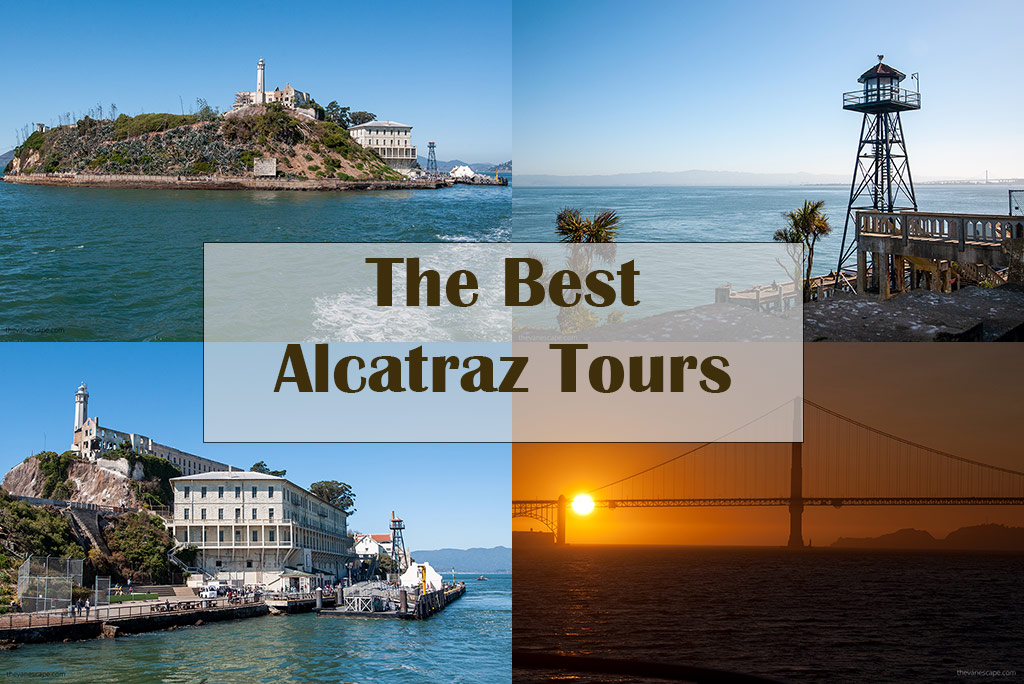 The 3 Best Alcatraz Tours – Introduction
One of the most famous prisons in the world is Alcatraz, California. It is worth visiting it during a trip to San Francisco. The choice of Alcatraz Island tours is huge. You may be confused about what to decide to book. So in this post, we present the best Alcatraz tours and photos we took during these trips. We share some tips about booking tickets. We hope it can help you decide which Alcatraz tour to choose when you visit San Fransisco.
Trip Tip Planning: If you plan a trip to San Francisco, check out our related articles: San Francisco 3 Days itinerary, Where to Stay in San Francisco? Yosemite National Park 2 Days Itinerary. Here you will find all our California articles.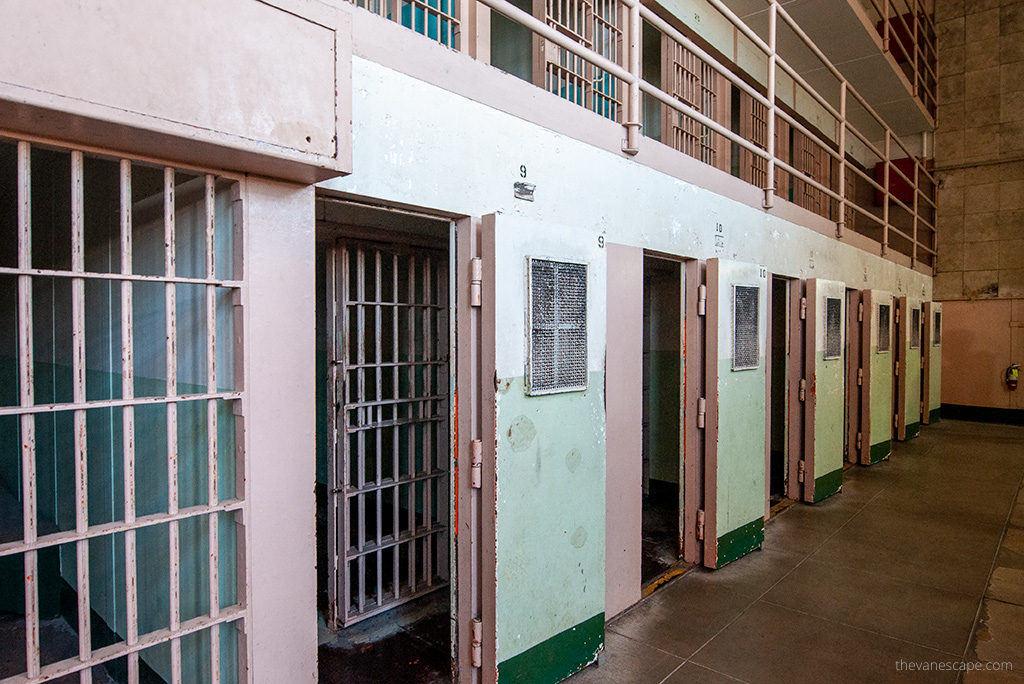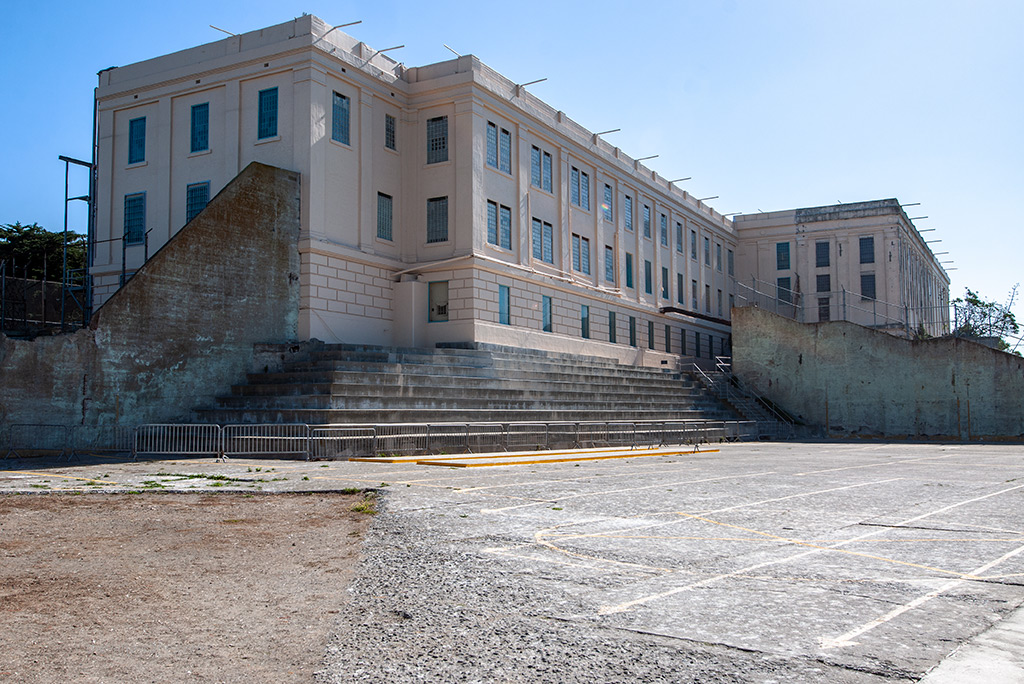 Facts About Alcatraz Island & Alcatraz Federal Penitentiary
The beginnings of the Alcatraz Prison
The Alcatraz Federal Penitentiary is also known as the United States Penitentiary, Alcatraz Island, or The Rock.
Alcatraz Island is located 1.25 miles (2.01 km) off the coast of San Francisco.
The main prison building was built in 1910–1912 as a United States Army military prison. But Alcatraz also used to be a lighthouse, military fort. The island became a prison of the Federal Bureau of Prisons in 1934.
It was a maximum-security federal prison. Moreover, the Island location and cold waters of San Francisco Bay allowed believing prison operators that Alcatraz is escape-proof and America's strongest prison.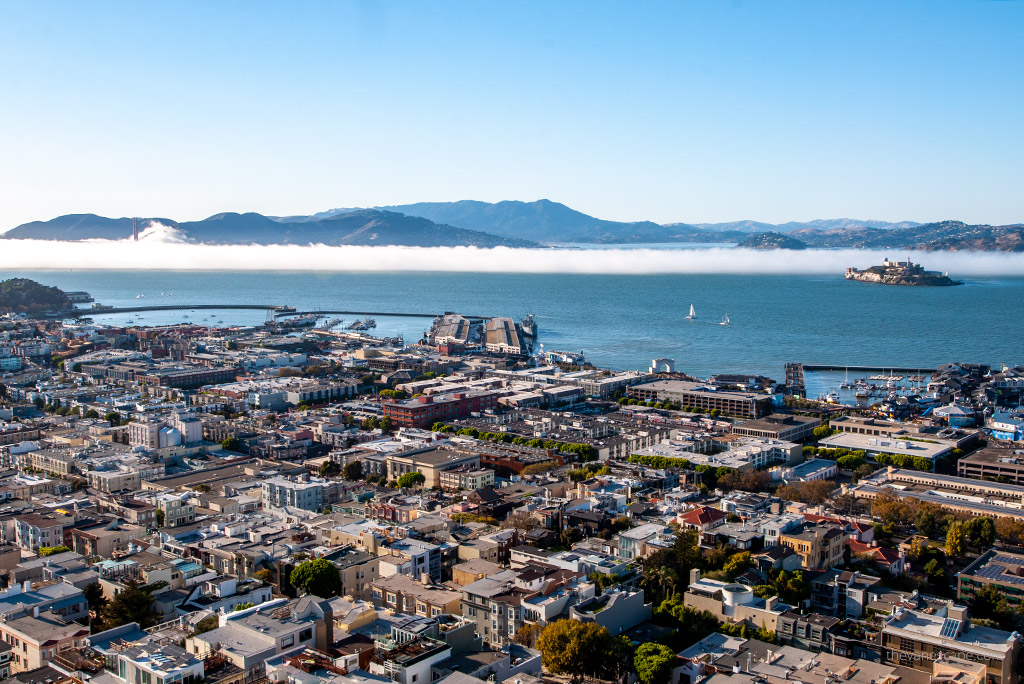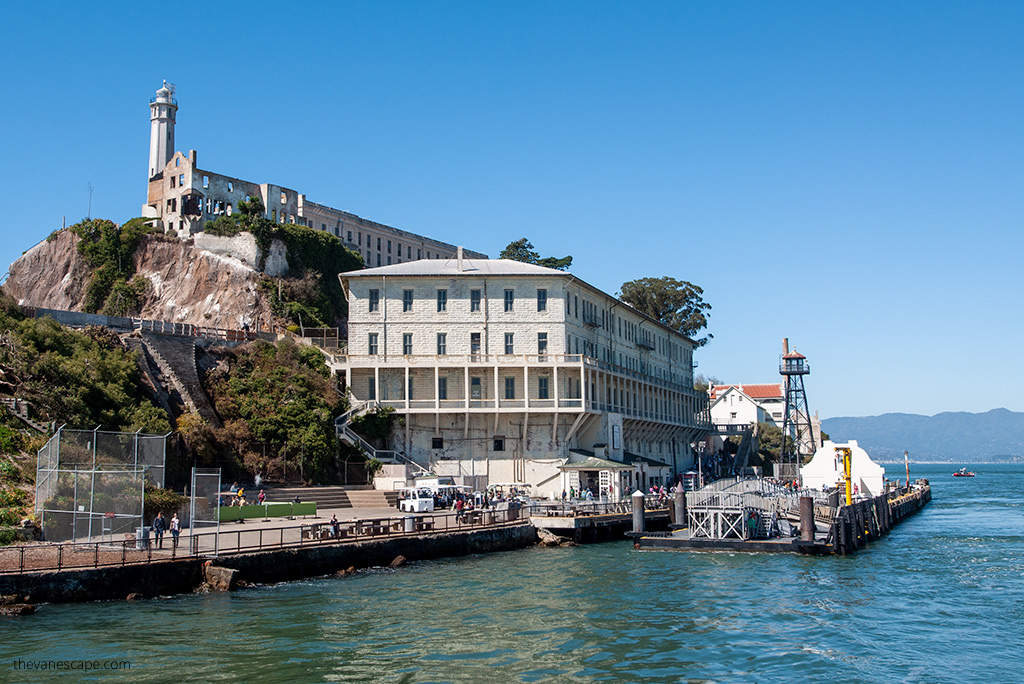 The most famous convicts
Alcatraz prison could house 450 convicts in cells measured about 10 feet by 4.5 feet (3 meters by 1.5 meters). But no more than 250 prisoners ever occupied the island at one time.
Alcatraz served as a prison for the most dangerous convicts in the American penitentiary system. Among its famous denizens were Al "Scarface" Capone, George "Machine Gun" Kelly, Robert Stroud, the "Birdman of Alcatraz," and Alvin "Creepy Karpis" Karpowicz. During the Alcatraz tour, you will see the cells of some of them.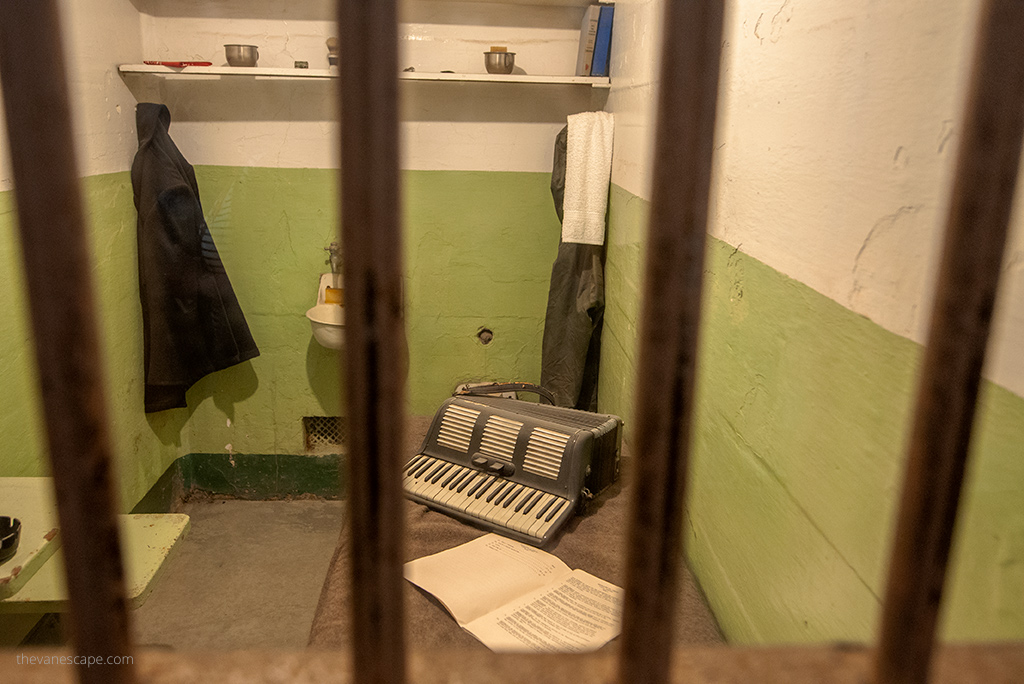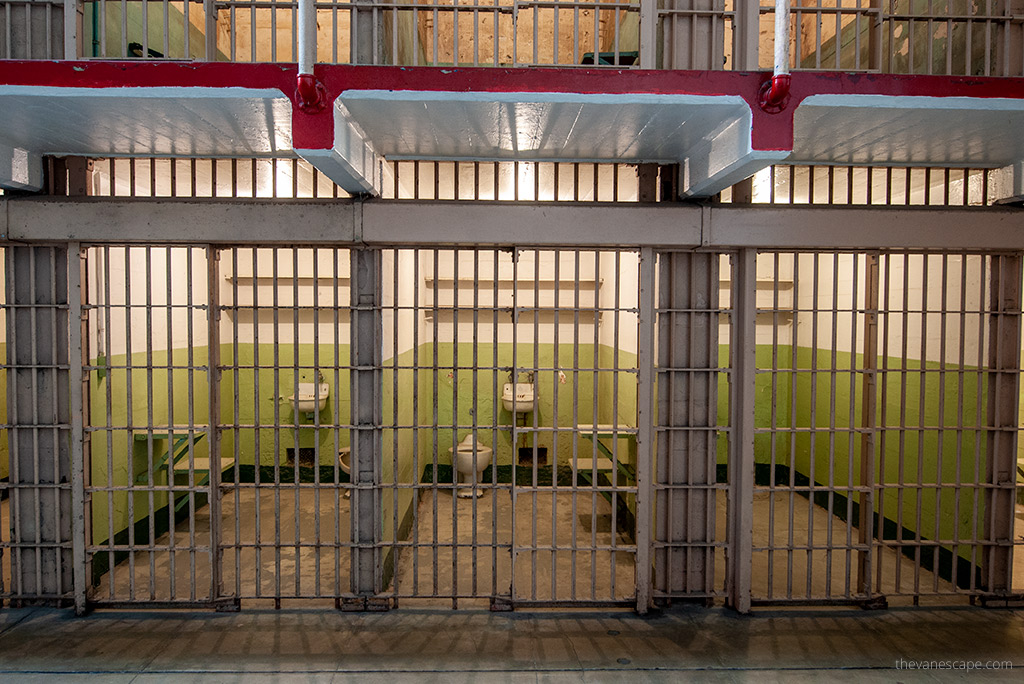 Escape from Alcatraz
There were 14 known attempts to escape from Alcatraz, involving 36 inmates. 23 inmates were captured, six were shot and killed during their attempted getaways, two drowned, and five went missing and were presumed drowned.
From May 2 to May 4, 1946, the "Battle of Alcatraz" took place. 6 inmates tried to escape from Alcatraz. Prisoners overpowered their guards and obtained firearms and keys to the cell block. U.S. Marines stormed the cell block and suppressed the incident. Two guards and three escapees were killed. Moreover, more than a dozen guards were wounded. A few inmates did manage to escape from Alcazar island. But it is not known whether they survived in the cold waters of San Francisco Bay.
This famous attempt to escape was popularized in the Clint Eastwood movie Escape from Alcatraz in 1979. It is worth seeing it before an Alcatraz tour.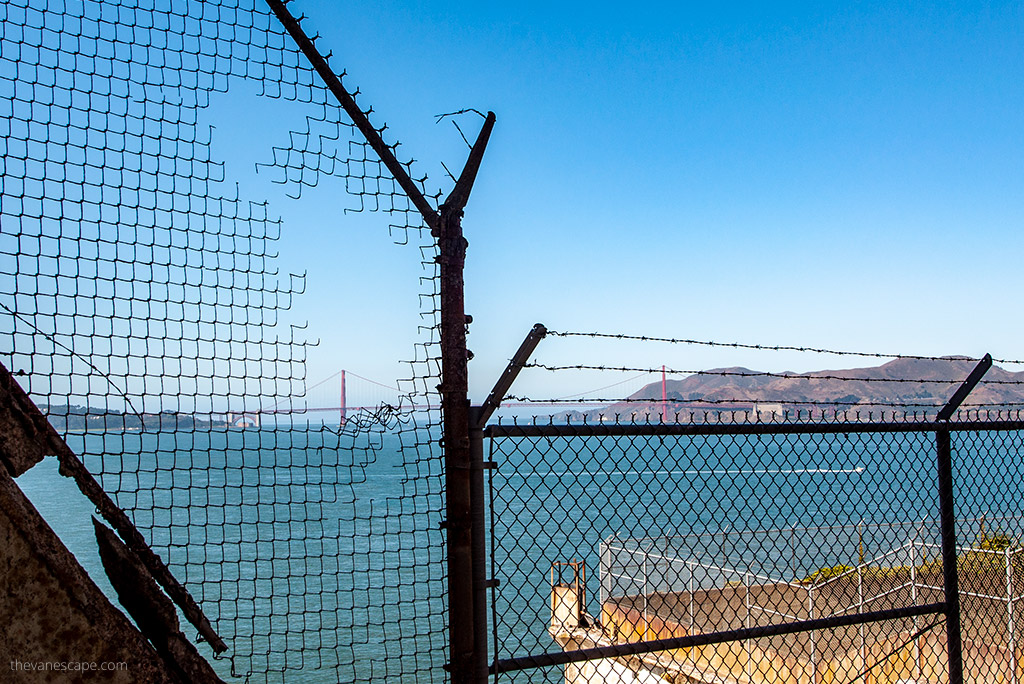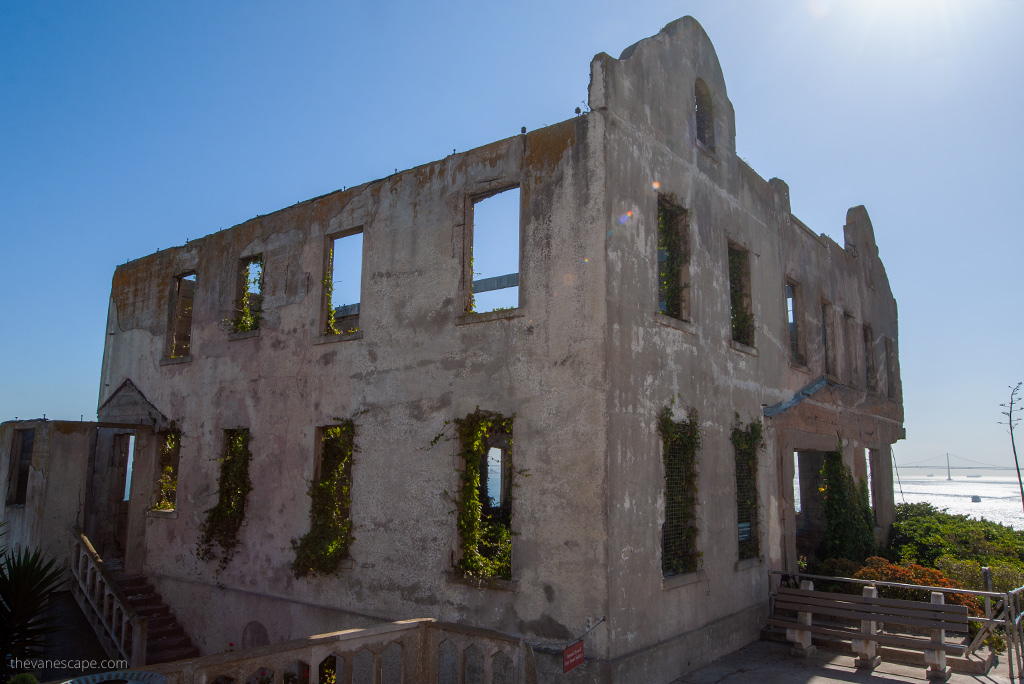 The End of Alcatraz Penitentiary
The Alcatraz penitentiary was shut down in 1963 because its operating expenses were too high. Through the years, Alcatraz housed a total of 1,576 men.
From November 1969 to June 1971, the Alcatraz island was occupied by Native American activists. They were protesting the U.S. government's ongoing economic, social, and political neglect of Native Americans.
In 1972 the Alcatraz island became part of the Golden Gate National Recreation Area. From 1973 is open to the public.
From 1980 is organized Escape from Alcatraz Triathlon. The event includes a 1.5-mile swim to San Francisco, plus an 18-mile bike ride and an 8-mile run.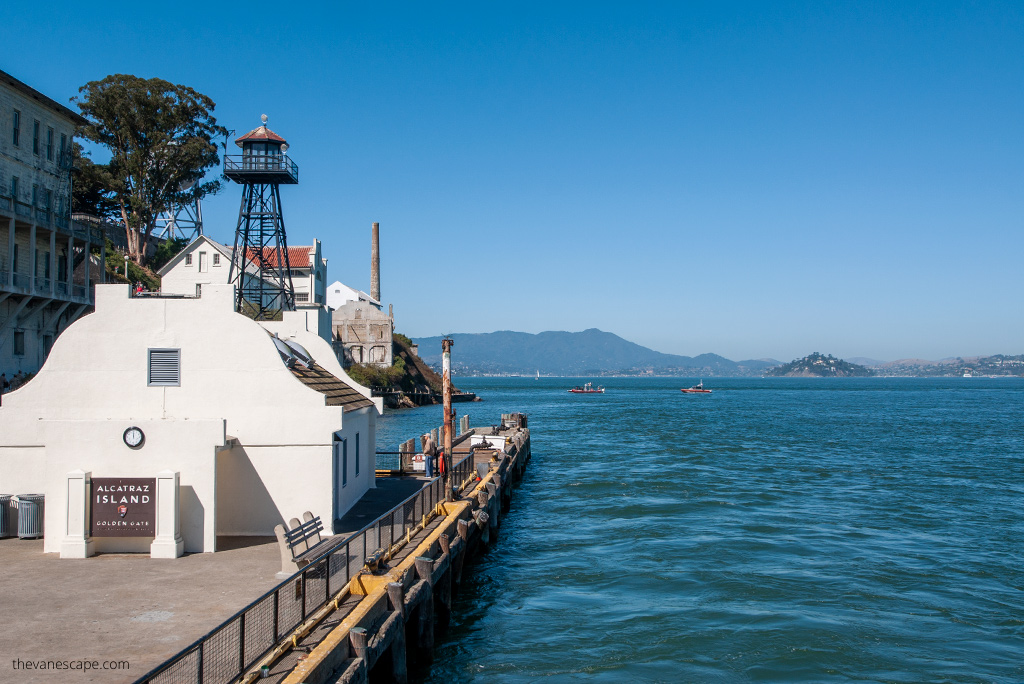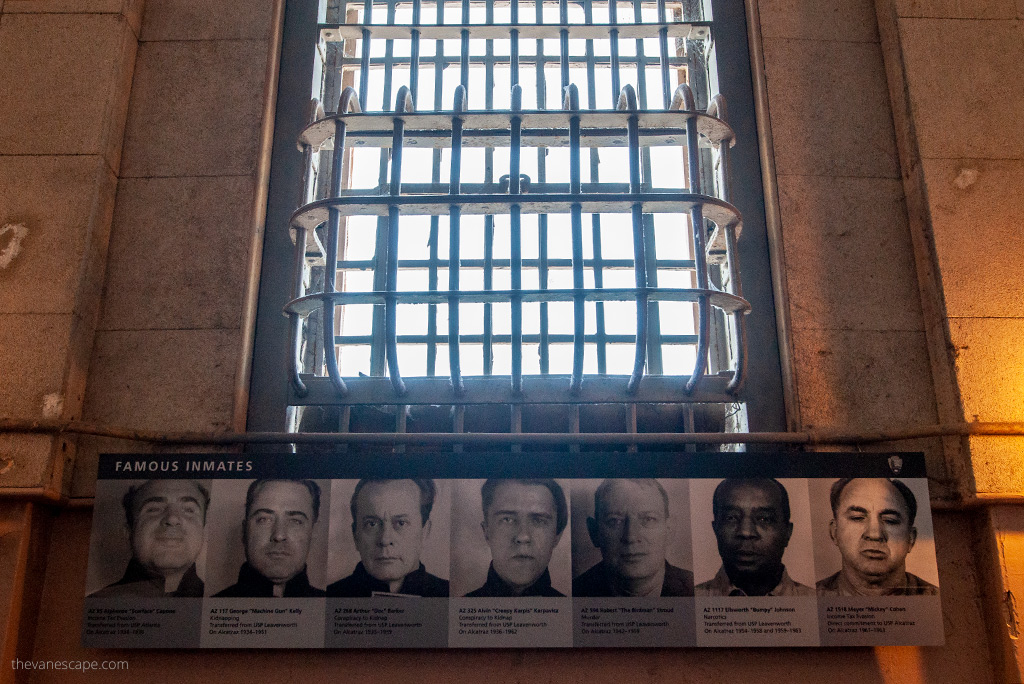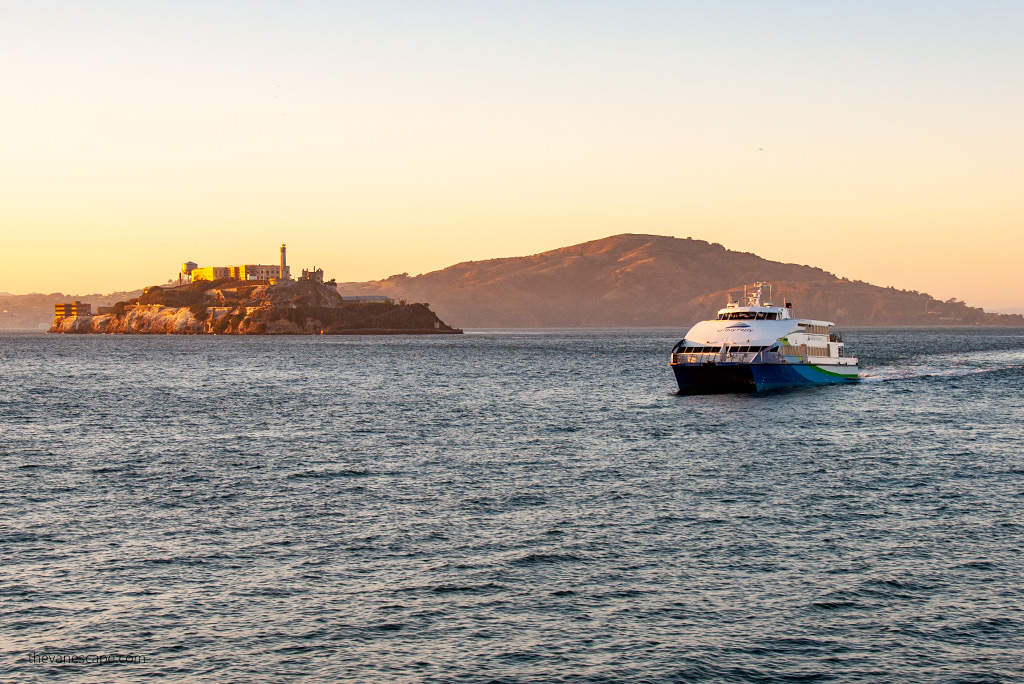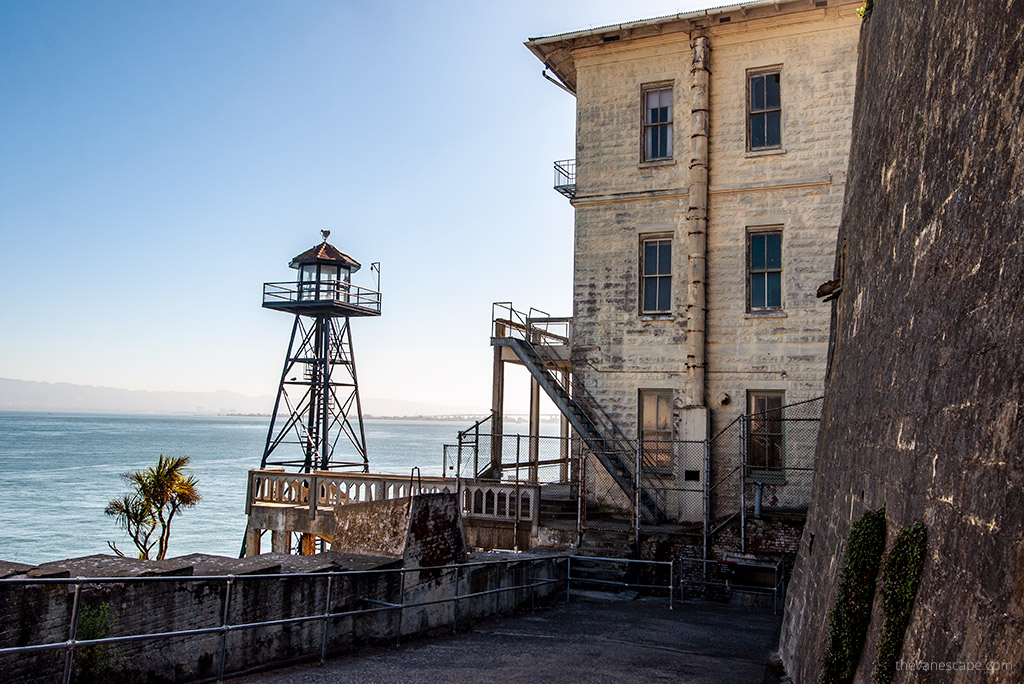 Tips Before you Book the Best Alcatraz Tour
Is the Alcatraz tour worth it?
The tour of Alcatraz is worth it. A trip to the famous Alcatraz Federal Penitentiary is extremely attractive educational, historical, and architectural. A visit to San Francisco without seeing the most famous USA prison is incomplete.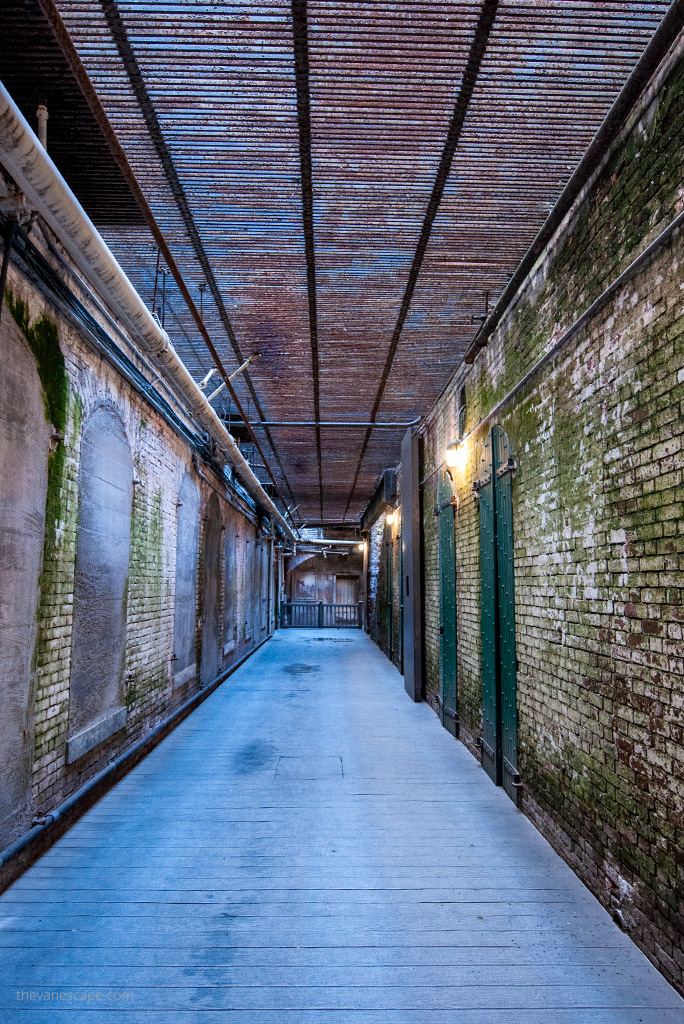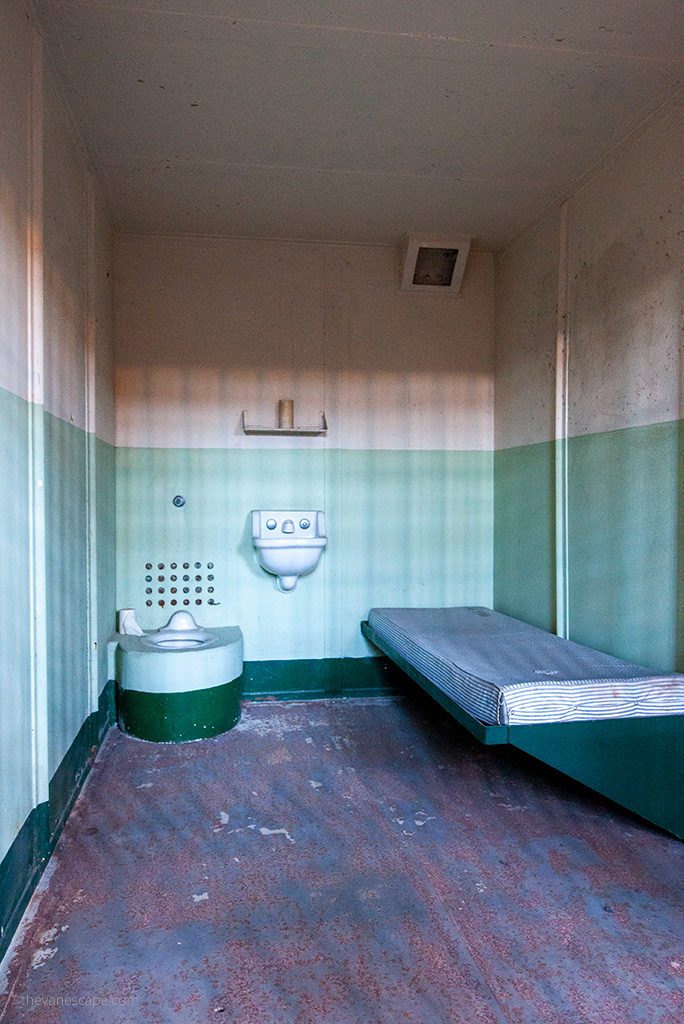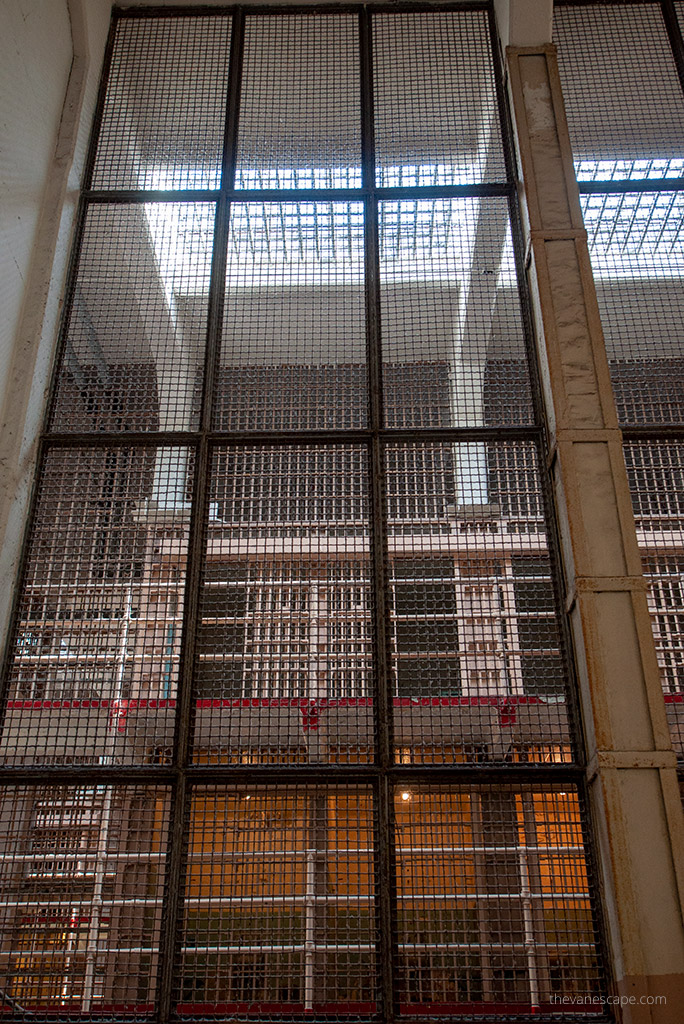 Should I book the best Alcatraz tour tickets in advance?
Definitely, Alcatraz Island is a trendy place. And it is worth booking a trip well in advance. Otherwise, you can get stuck in the 3-4 hour line waiting for the island's ferry and not getting a ticket. Tickets to Alcatraz are in high demand, so it happens that you can't get to the ferry without an earlier booking. Alcatraz Tours can fill up about 90 days in advance, especially during tourist peak months.
During a pandemic, booking is mandatory due to a limited number of places.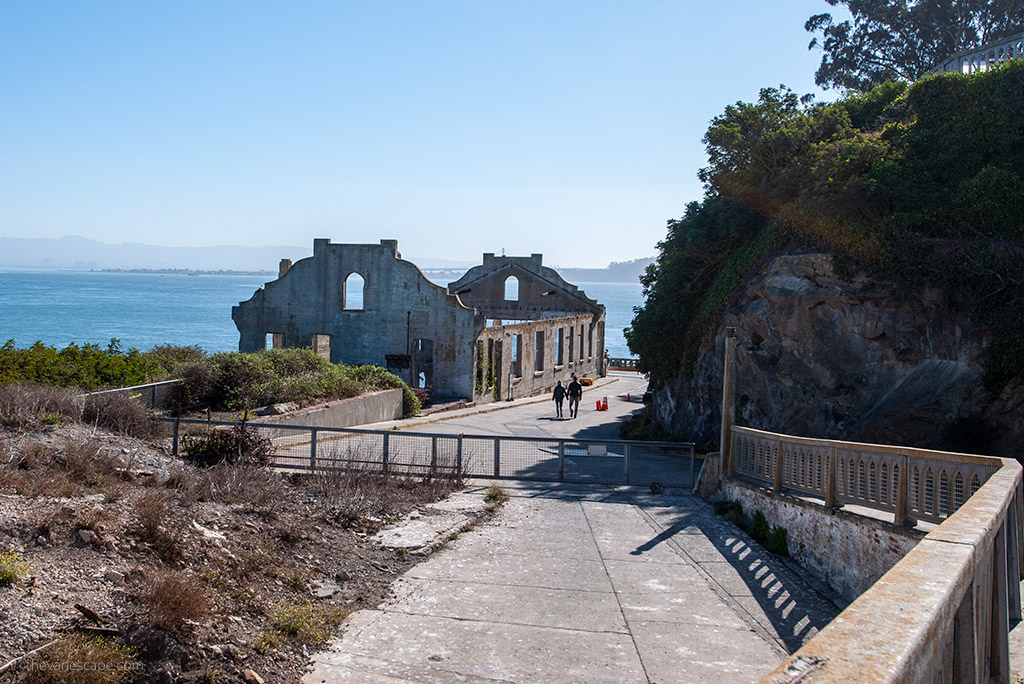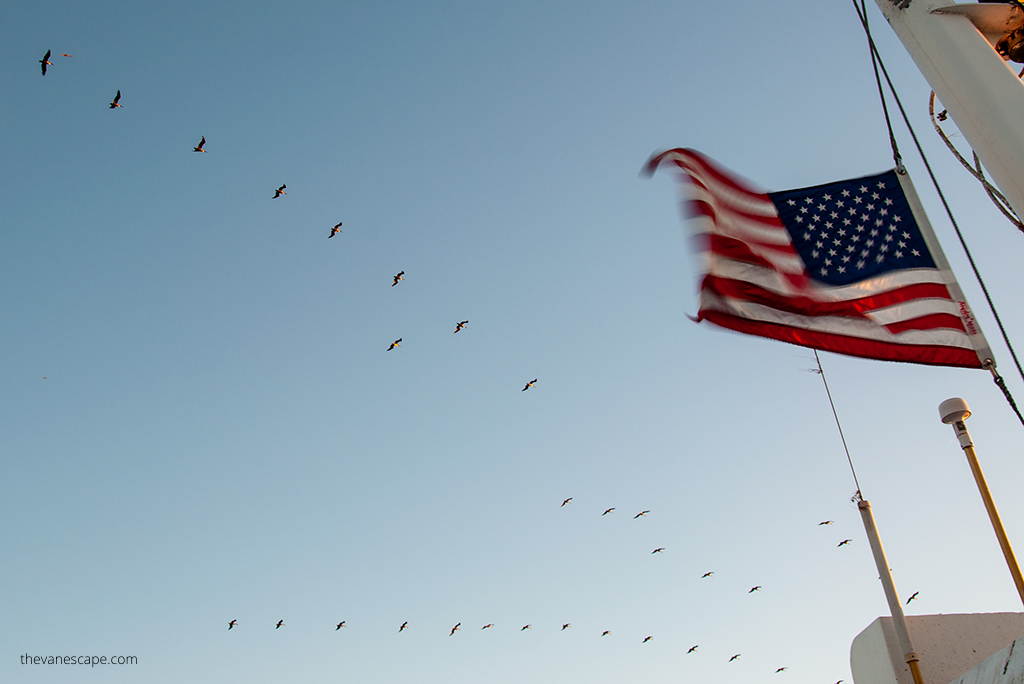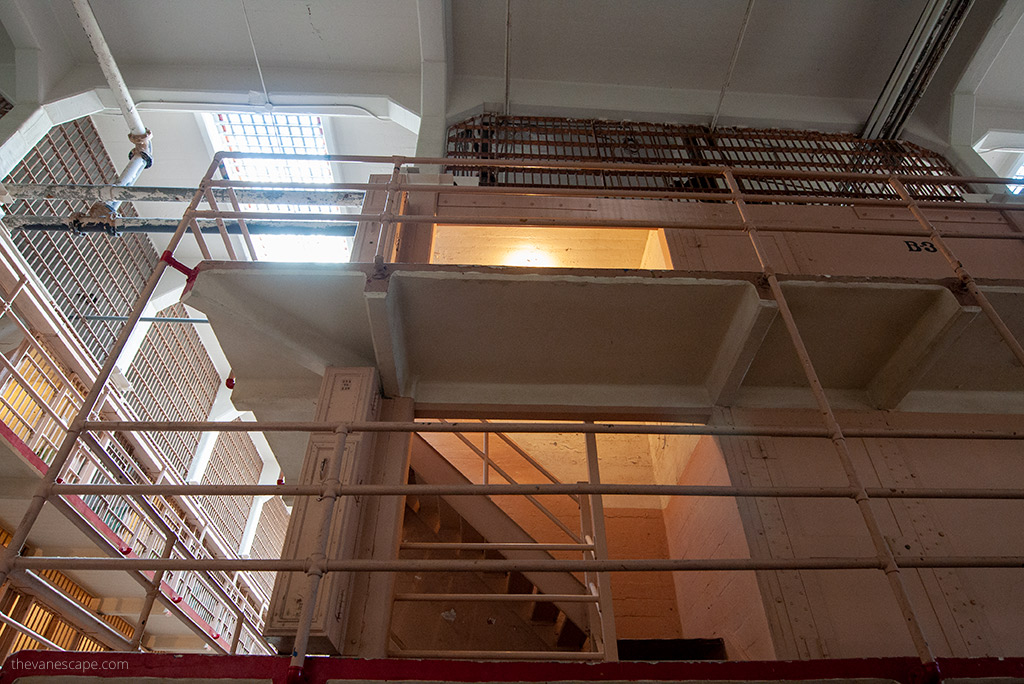 How long does the best Alcatraz tour last?
All Alcatraz Island tours depart from and return to Pier 33 Alcatraz Landing, along the Embarcadero. It takes about 15 minutes to get by ferry to Alcatraz Island. Visiting the prison will take approximately 2 hours. So, book for your Alcatraz trip for around 3 hours.
Is it better to visit Alcatraz in the morning or afternoon?
Visiting Alcatraz is interesting both during the day and at night. The early morning was the best for us because we could focus on photos.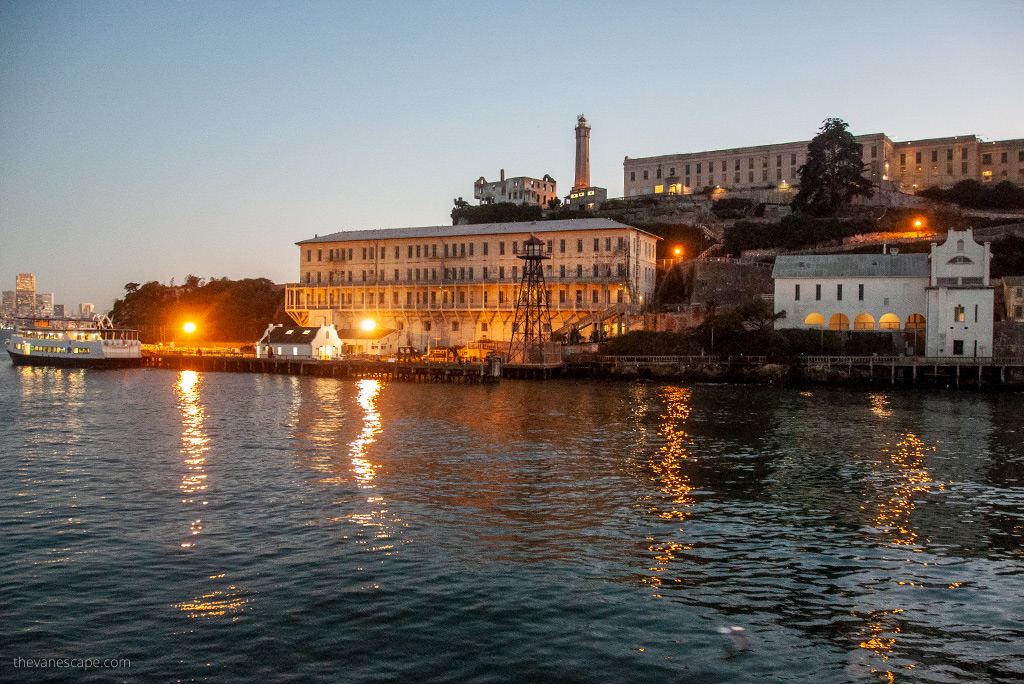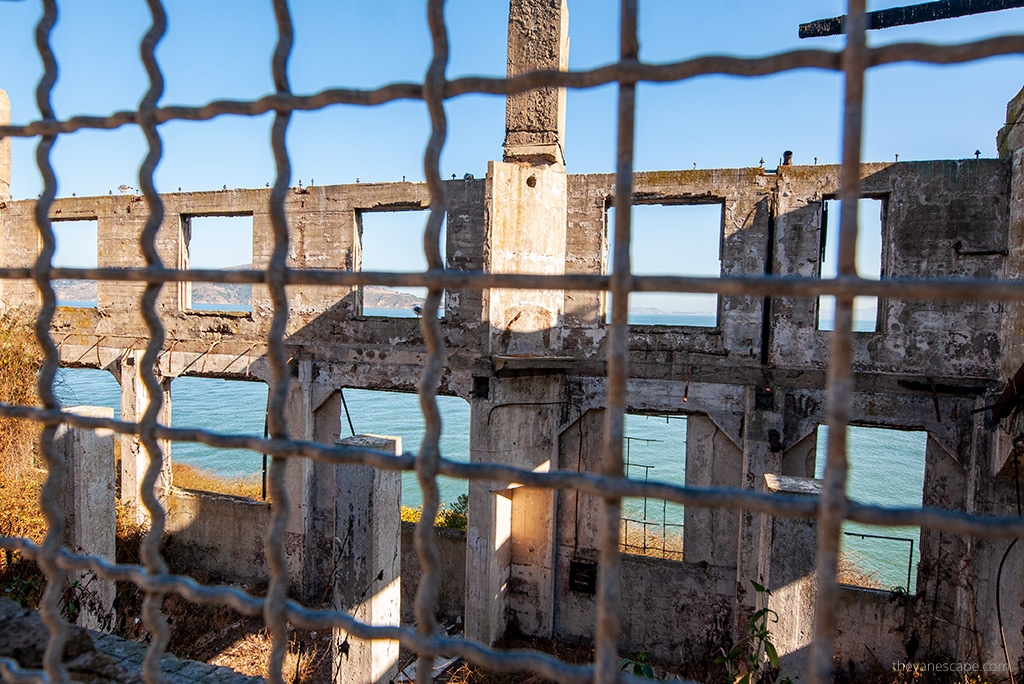 Can you go to Alcatraz Island without a tour?
Yes. You don't have to buy an organized tour, but you must pre-book your ferry and ticket on the official website. Well in advance. Otherwise, you may not be able to get to the famous Alcatraz Island. You're stuck in the line. All Alcatraz Island tours depart from and return to Pier 33 Alcatraz Landing, located along San Francisco's northern waterfront promenade.
When you get by ferry to Alcatraz island, you will get the Cellhouse Audio Tour at the ticket price. You can stay on Alcatraz Island as long as you like, but you can enjoy the Cellhouse Audio Tour for two hours. Check the ferry departure schedule to get back to the mainland. It is also the cheapest option to visit Alcatraz. A return ferry ticket and entry to the prison with an audio guide cost only $41. Even if, like us, you buy a combined Alcatraz tour, the prison sightseeing is possible with the audio guide.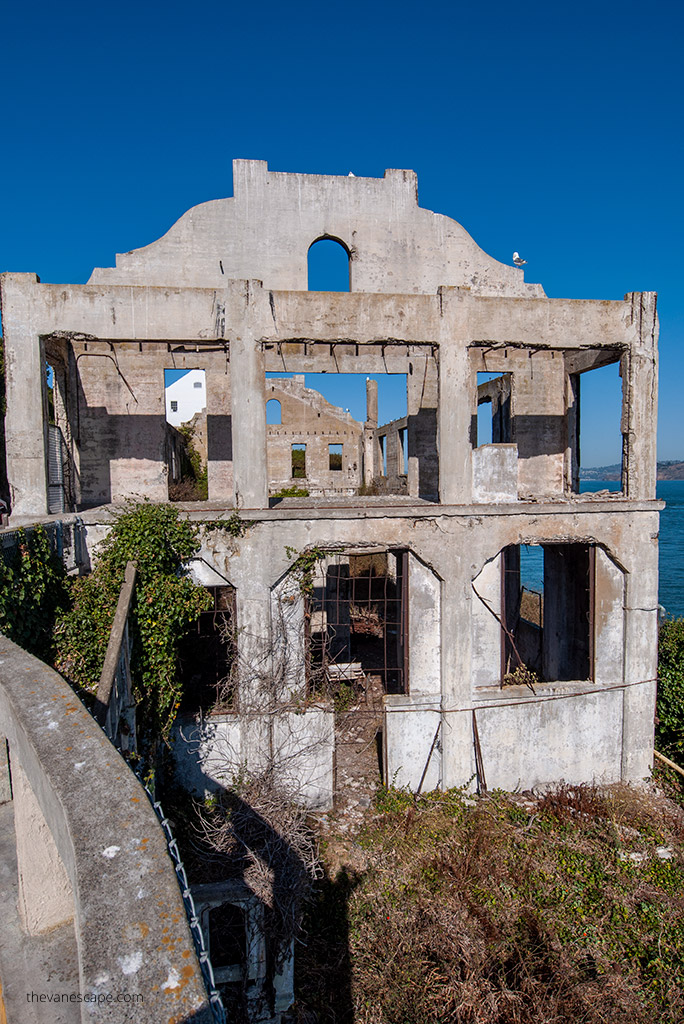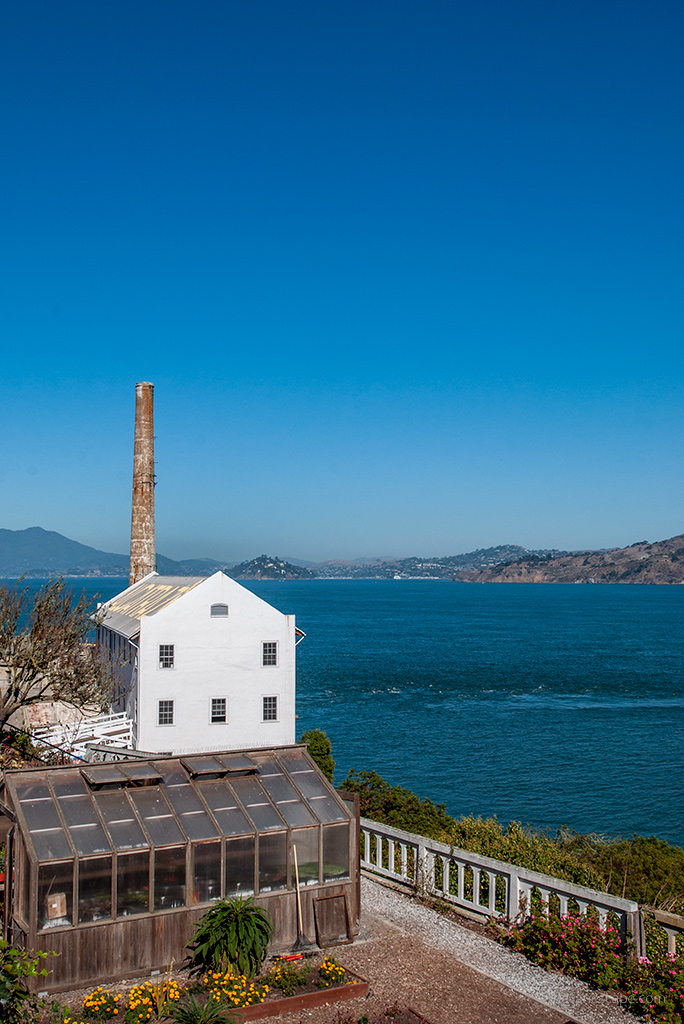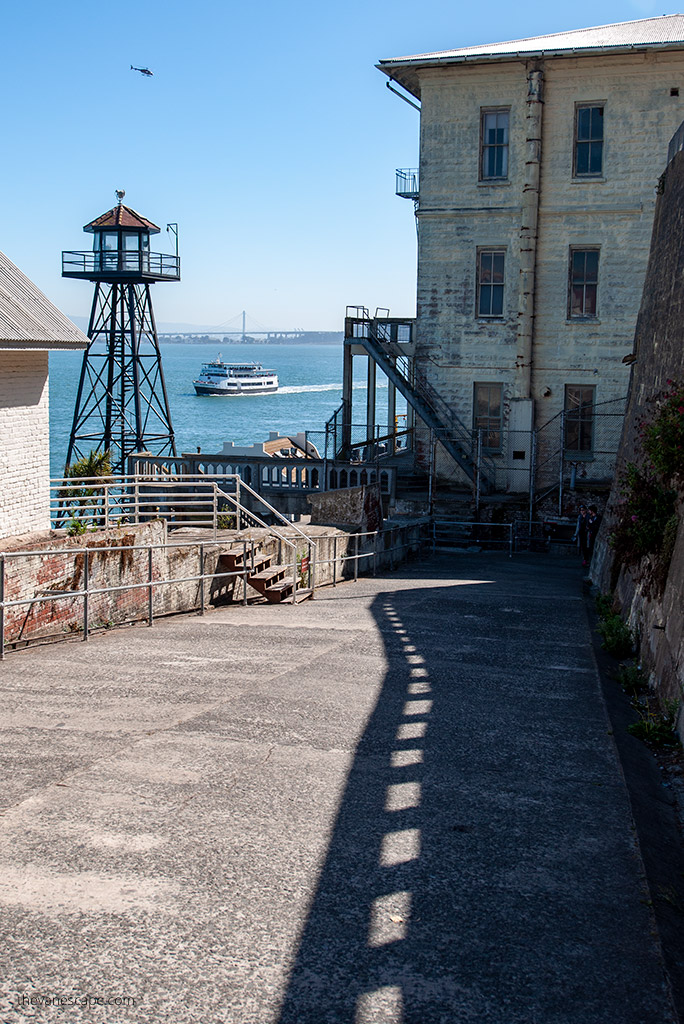 The 3 Best Alcatraz Tours
Alcatraz Early Morning Access Tour
We decided on Alcatraz Early Morning Access Tour. We wanted to visit the Alcatraz prison when there were no crowds yet to feel the atmosphere of this place and take good photos. And that was a great idea. We could easily see the prison's interior, courtyard, and other corners of the island. Moreover, we could take pictures with no random people in the frame. It's important for us, as we love taking pictures. We could enjoy the exploration of Alcatraz island. So, if you want to avoid crowds is one of the best Alcatraz tours.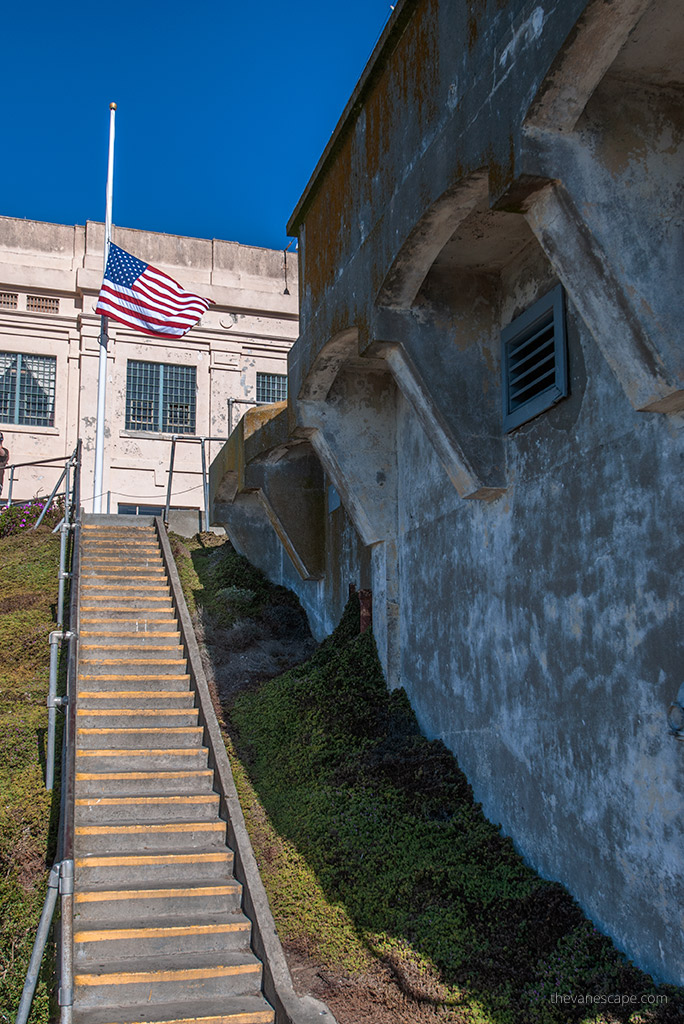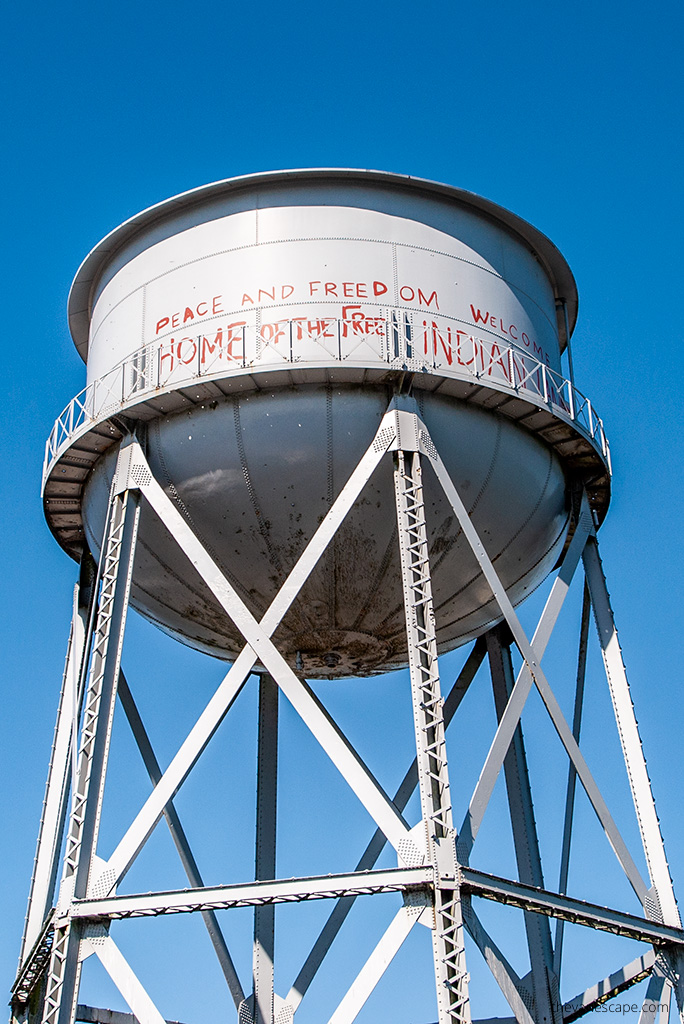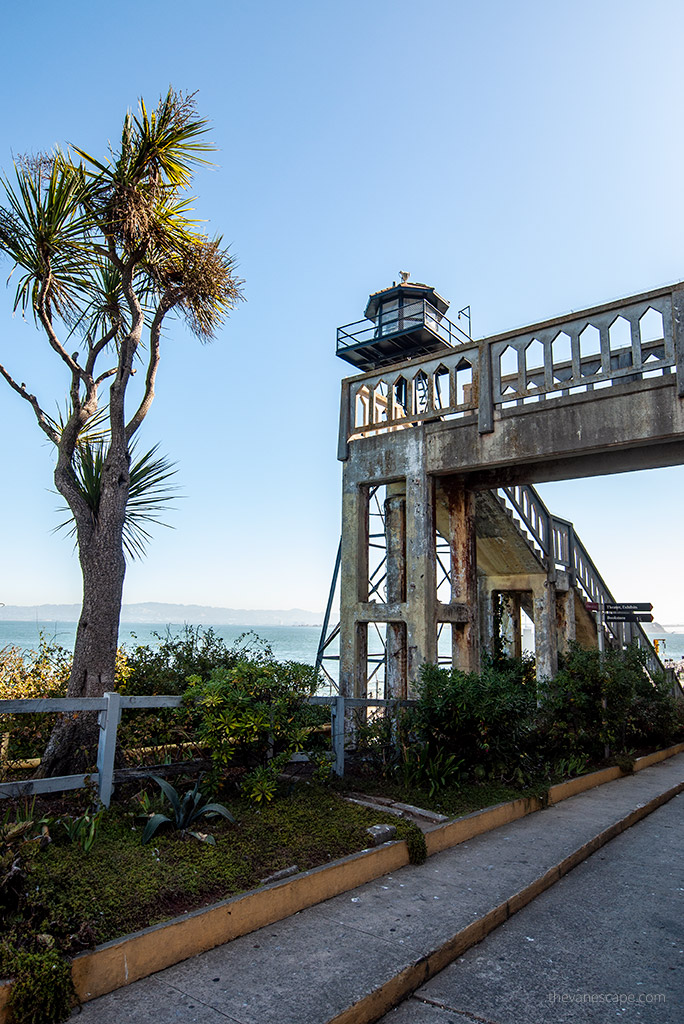 Sunset Cruise over San Francisco Bay
Last evening in San Francisco, we chose a Sunset Cruise on a Luxury Catamaran. On this trip, you do not descend to Alcatraz island but sail past it. But it's an amazing experience. The views were stunning. It was relaxing sailing by Alcatraz Island, Sausalito, and the Golden Gate Bridge. View of the San Francisco city skyline and Golden Gate Bridge as the Pacific Ocean's sunset were breathtaking. The Alcatraz prison looked a little creepy and majesty under the night lanterns. We could imagine how convicts tried to escape from the rocky island under cover of night.
Moreover, the price of this Sunset Cruise is affordable, and the experience is amazing. It's one of the best Alcatraz tours. Therefore, we can honestly recommend it. It can be an interesting option, especially for couples who want a romantic evening.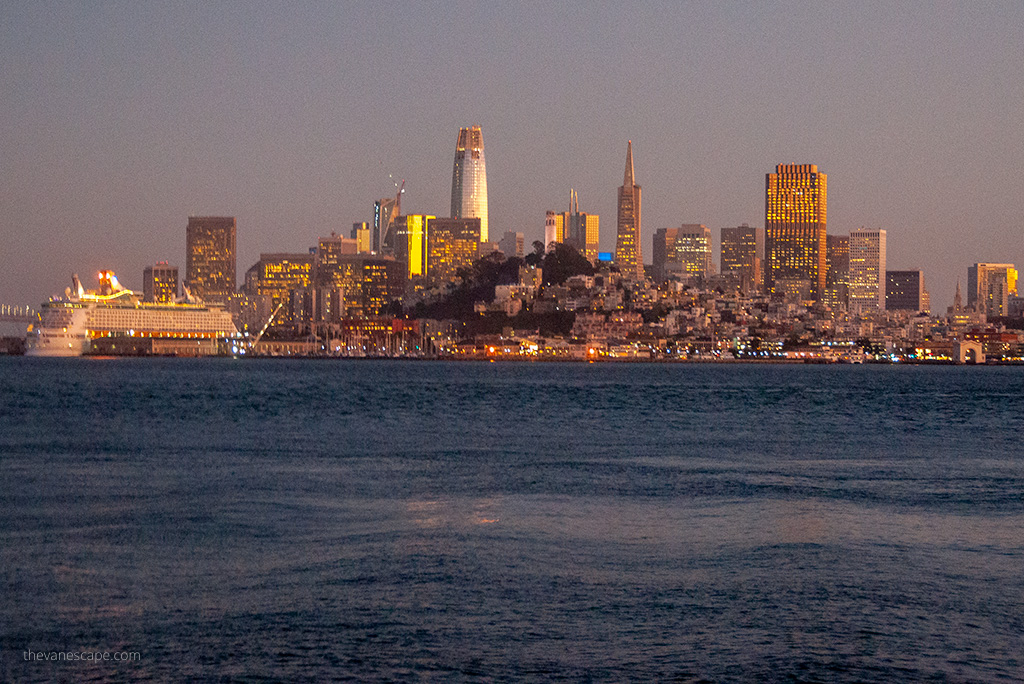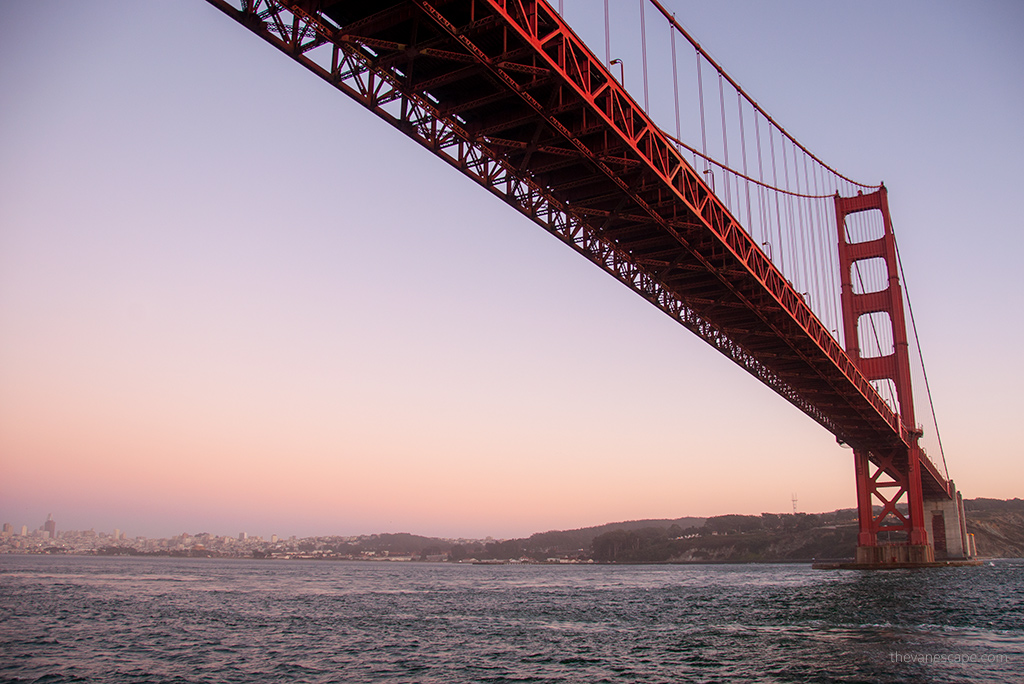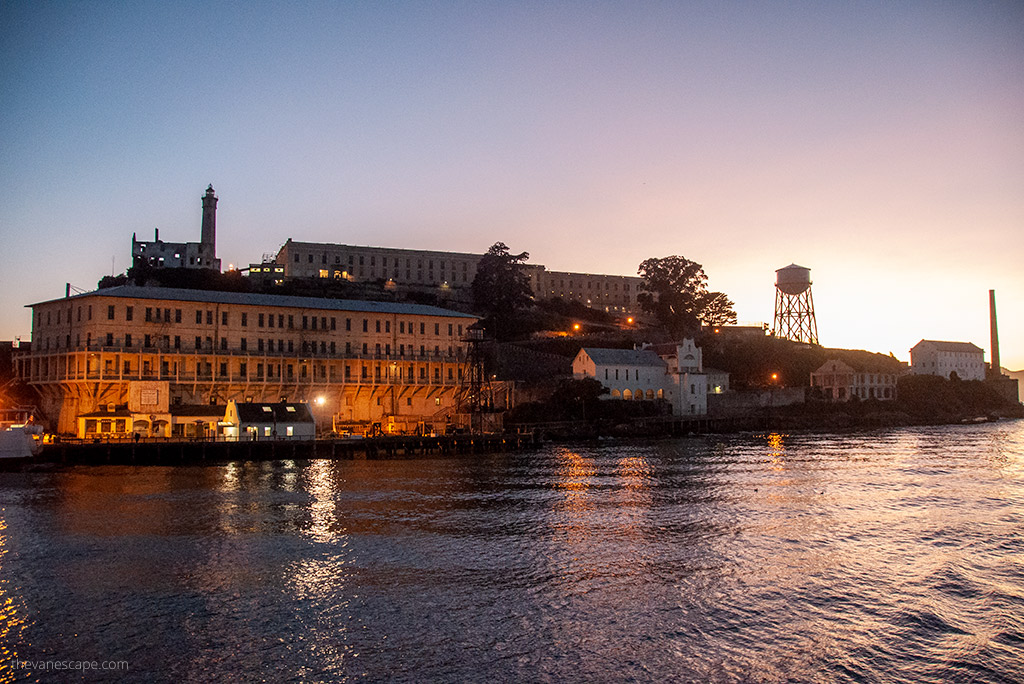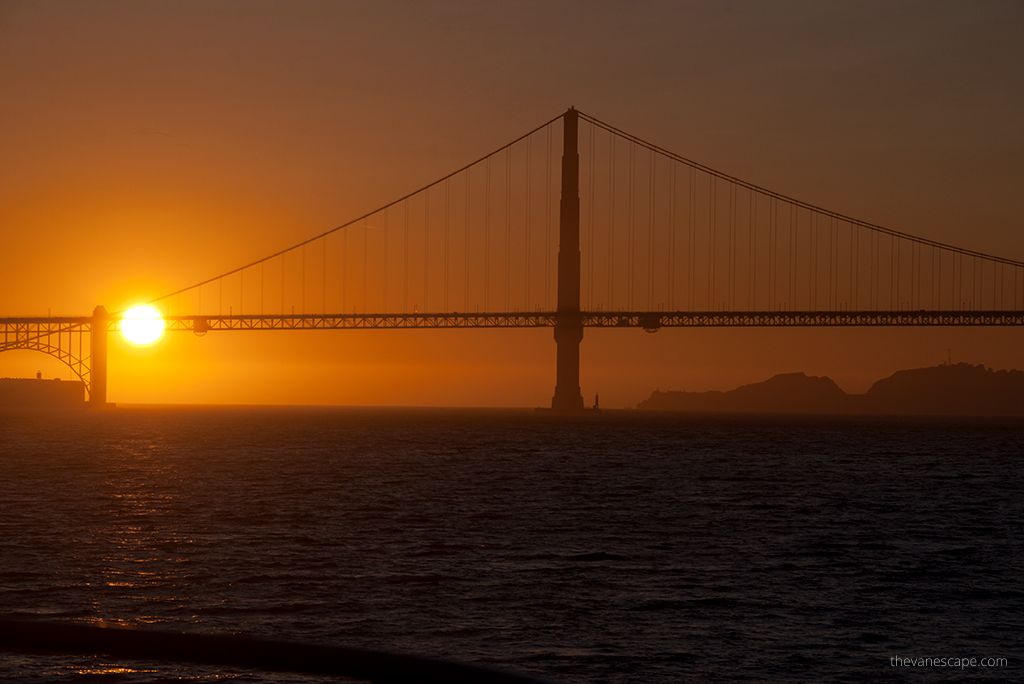 Other Exciting Alcatraz Tours
We have been to San Francisco many times. We love this city, and we visit it often. But we have made two Alcatraz tours so far. We can only recommend tours that we did. But of course, the choice of offers is much wider, depending on your interests or needs.
On our dream list is Scenic Flight Tour. We would love to fly over San Fransisco Bay, taking in views and photos of the Golden Gate Bridge, Alcatraz Island, Muir Woods, and more.
The best Alcatraz tours you will find on viator.com, a TripAdvisor company, or getyourguide.com, also has great offers and prices.
If you plan a visit to San Fransisco and don't know where to stay, check our related article.