22 Best Things to Do in Farmington, New Mexico
Is Farmington worth visiting? How to spend time in this city and nearby areas? Where to stay and when to go? What are the best things to do in Farmington, New Mexico? Check out our tips to plan a perfect time in the Four Corners area.
This article may contain affiliate / compensated links. For full information, please see our disclaimer here.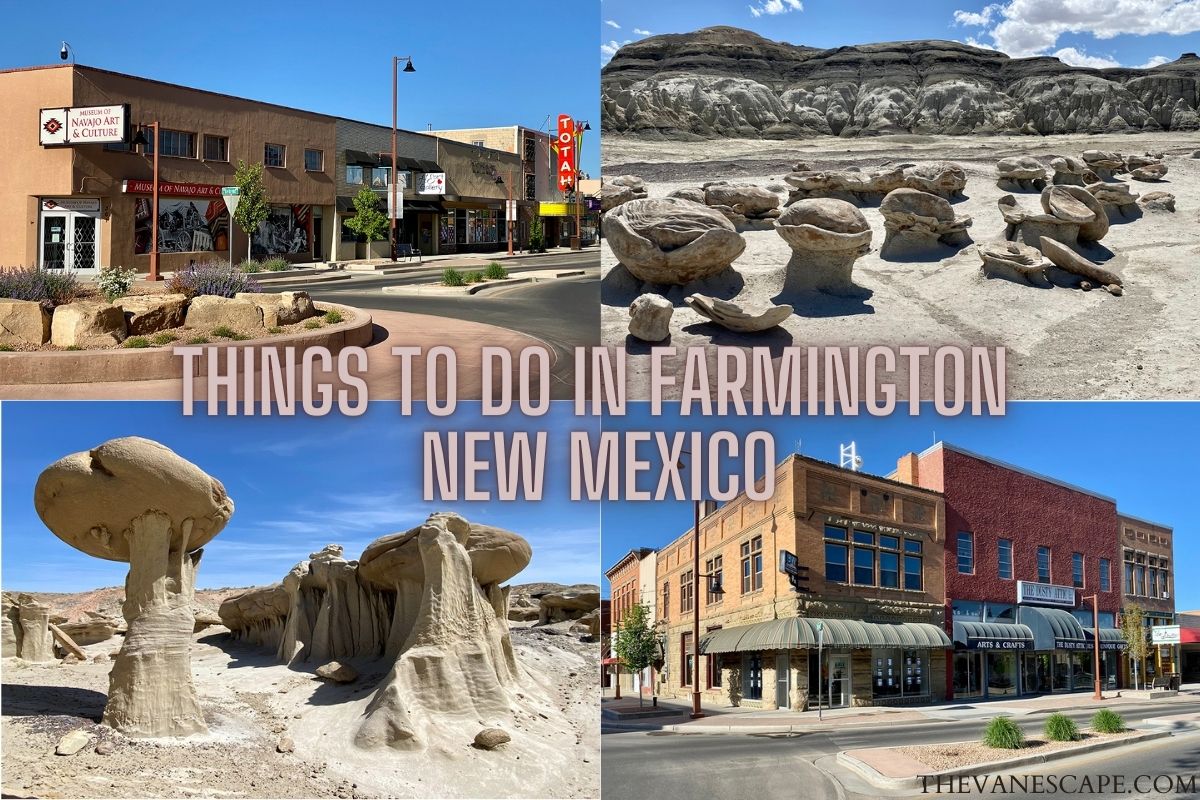 Things to Do in Farmington New Mexico – Our Experiences
Farmington is a somewhat underrated city on the map of New Mexico attractions, overshadowed by popular tourist destinations Santa Fe, Taos Pueblo, and Albuquerque. Many people drive through town and don't devote much time or attention to it. That's a shame because Farmington has many attractions and offers great activities, unusual places, and events to boast about.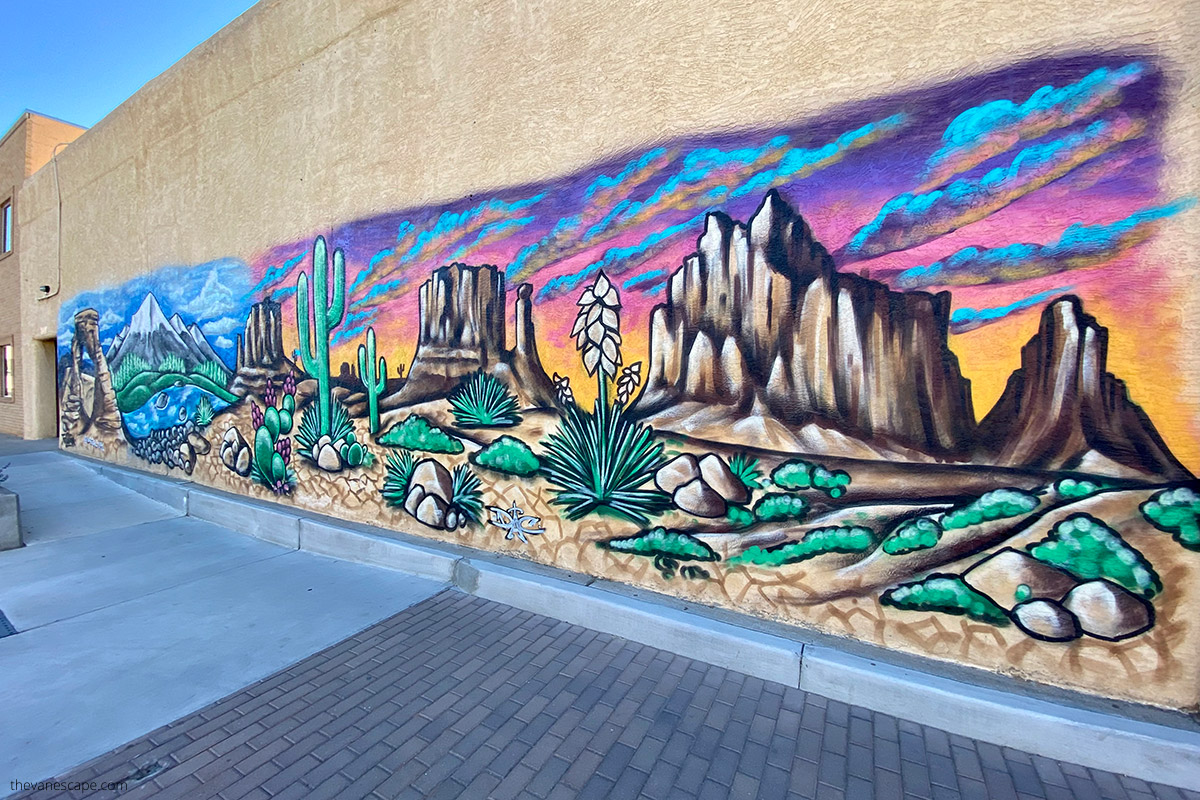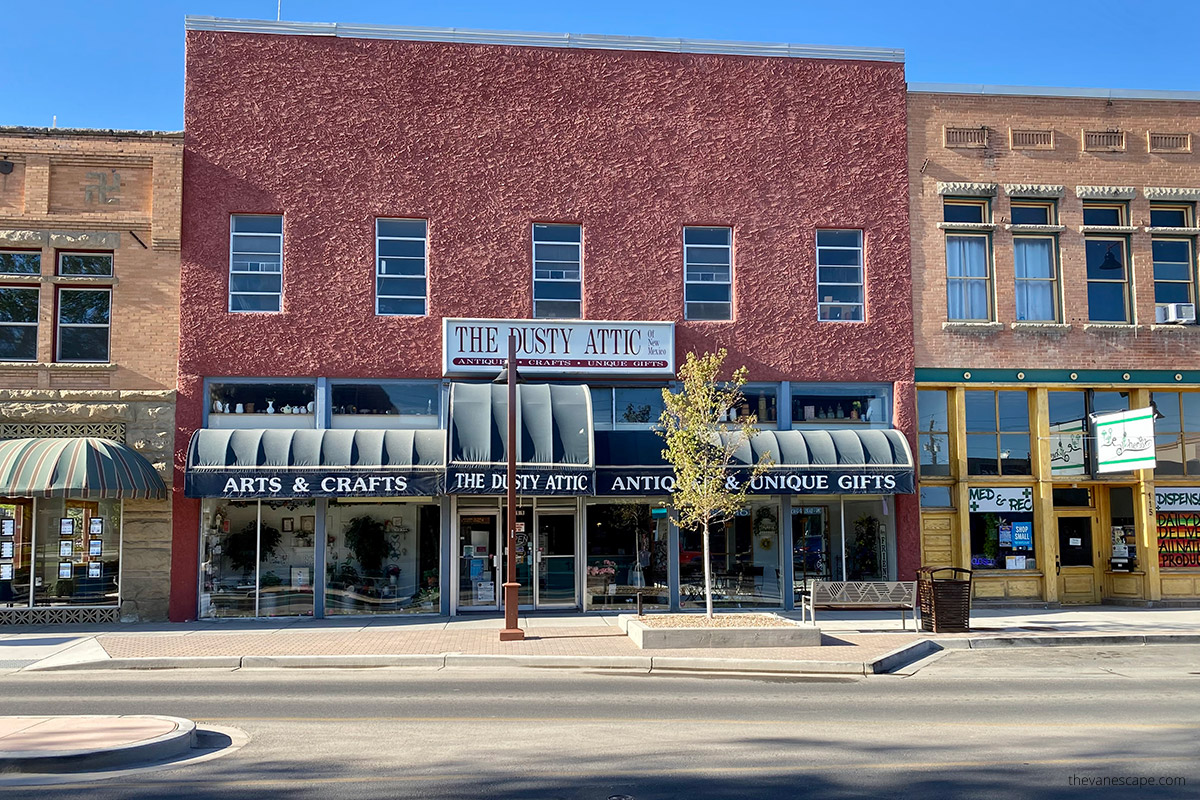 When we first visited Farmington, our destination wasn't the city itself but its unusual, slightly otherworldly landscape and the famous Bisi Badlands rock formations. But because the weather was a little bad for hiking, we also gave the town a chance. And we were thrilled with the attractions in Farmington.
Since then, we've visited Farmington a few times, and in this article, we want to encourage you to visit the city. We'll show you what to do in Farmington and what there is to see and do near Farmington because it's one of the most beautiful areas in New Mexico. We'll also give you tips on where to stay in Farmington, where to eat, and what months are best to visit the city.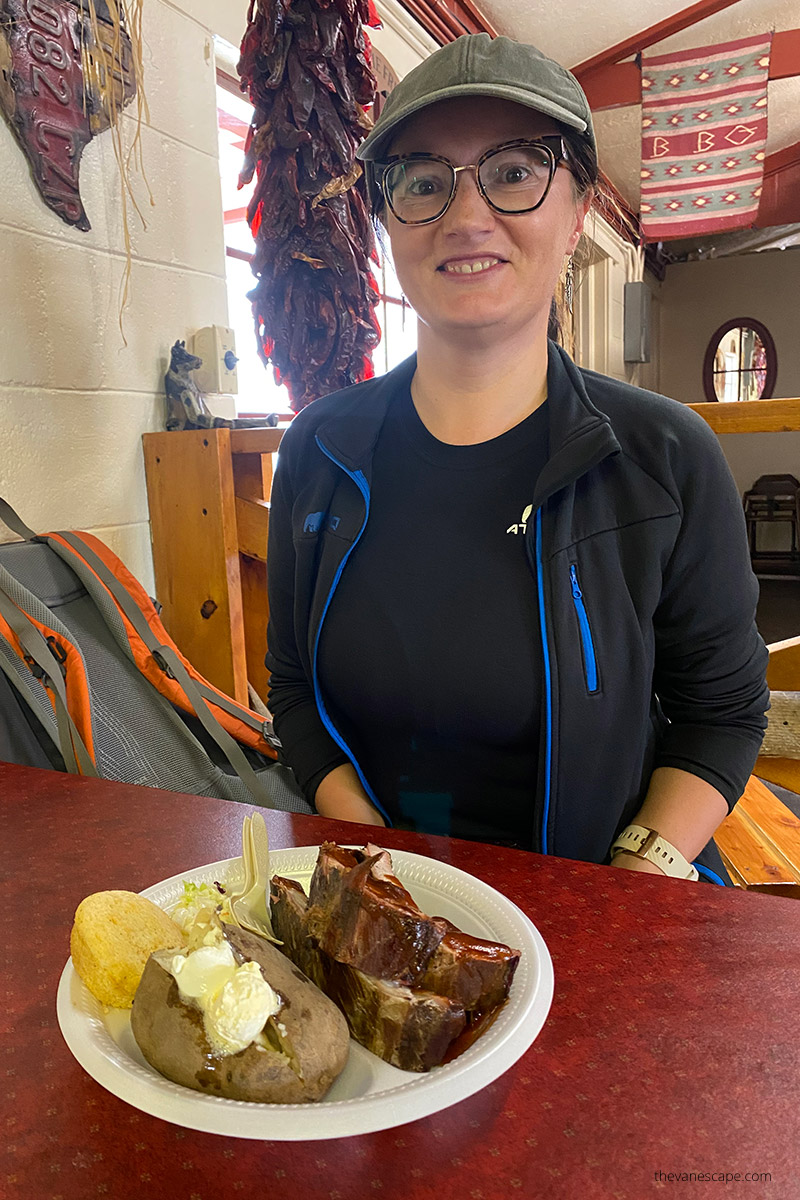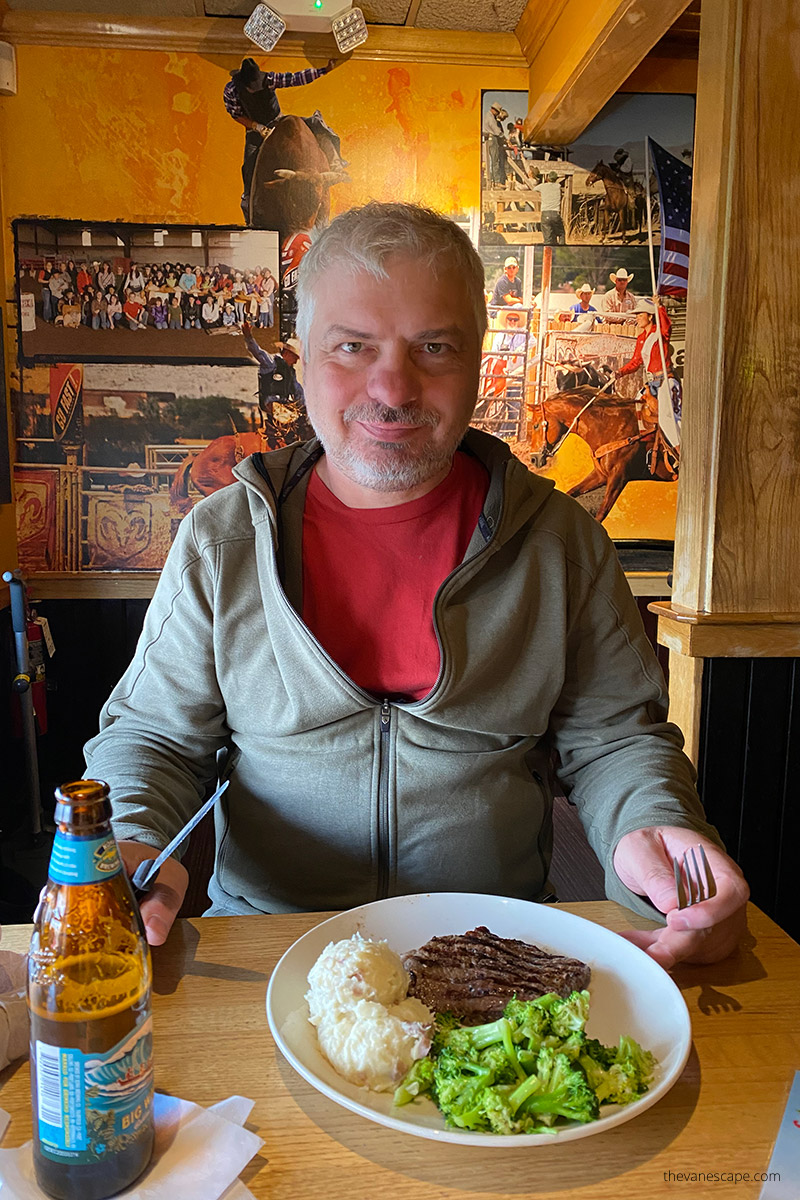 Is Farmington, New Mexico, worth visiting?
Farmington in New Mexico is worth a visit because you can learn about Ancestral and Indigenous history and culture. It also has excellent architecture and historic downtown with diverse entertainment, dining, and shopping options. Outdoor lovers can go fishing, kayaking, ATV, or mountain biking. You can also explore the New Mexico wilderness and hike between moon-like scenery, the Alien Throne, or the King of Wings. Farmington is a perfect base to explore the Four Corners region and enjoy spectacular landscapes and nature.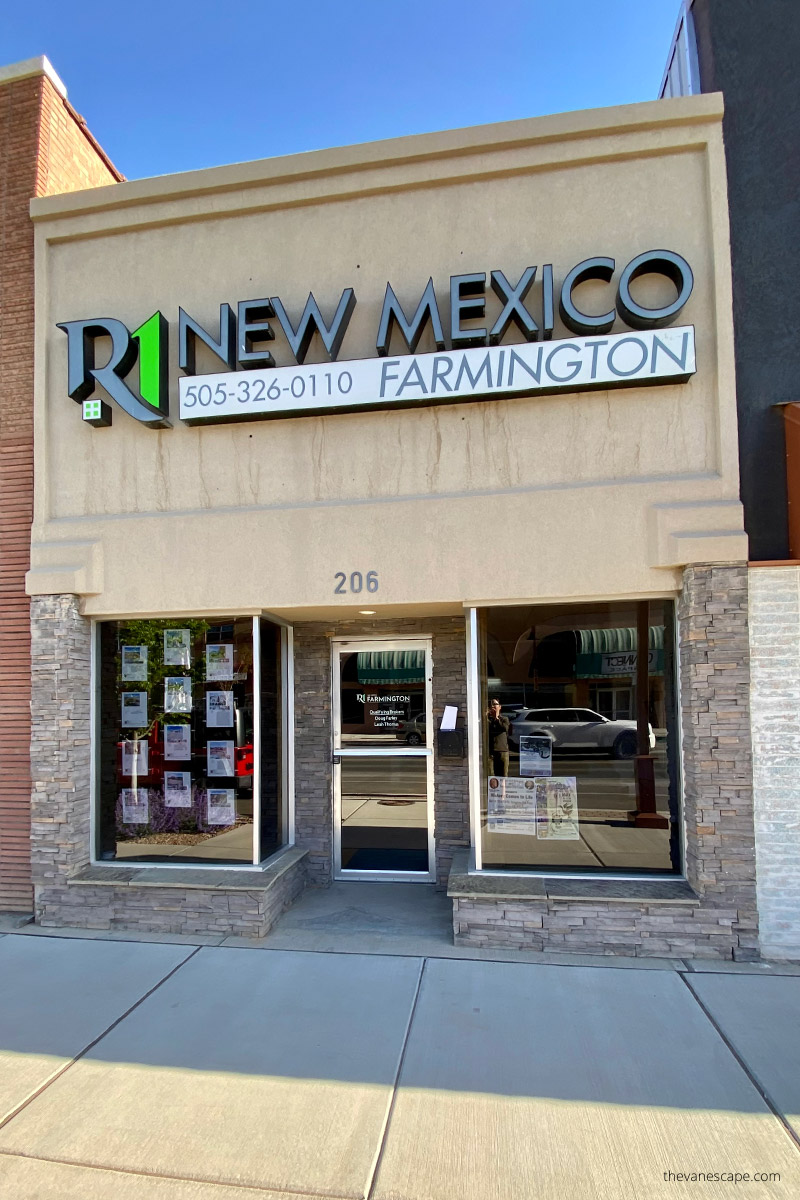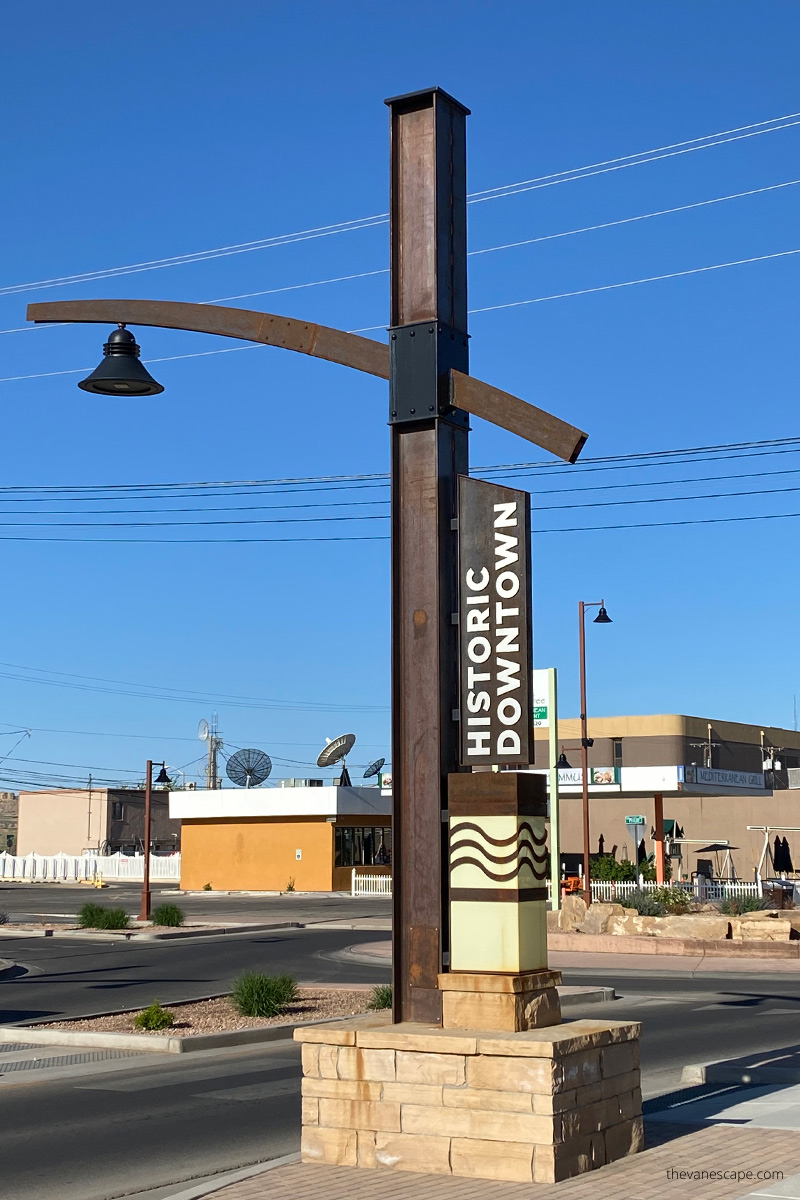 Where is Farmington?
Farmington is located in northwestern New Mexico and the Four Corners region of four states. The city is a perfect destination for a Southwest road trip itinerary because you can reach Farmington quickly if you're coming from Arizona, Utah, or Colorado. Farmington is a city in San Juan County on the Colorado Plateau. It's also located at the junction of three rivers, the San Juan River, the Animas River, and the La Plata River.
Farmington is on the Trails of the Ancients Byway, one of the designated New Mexico Scenic Byways.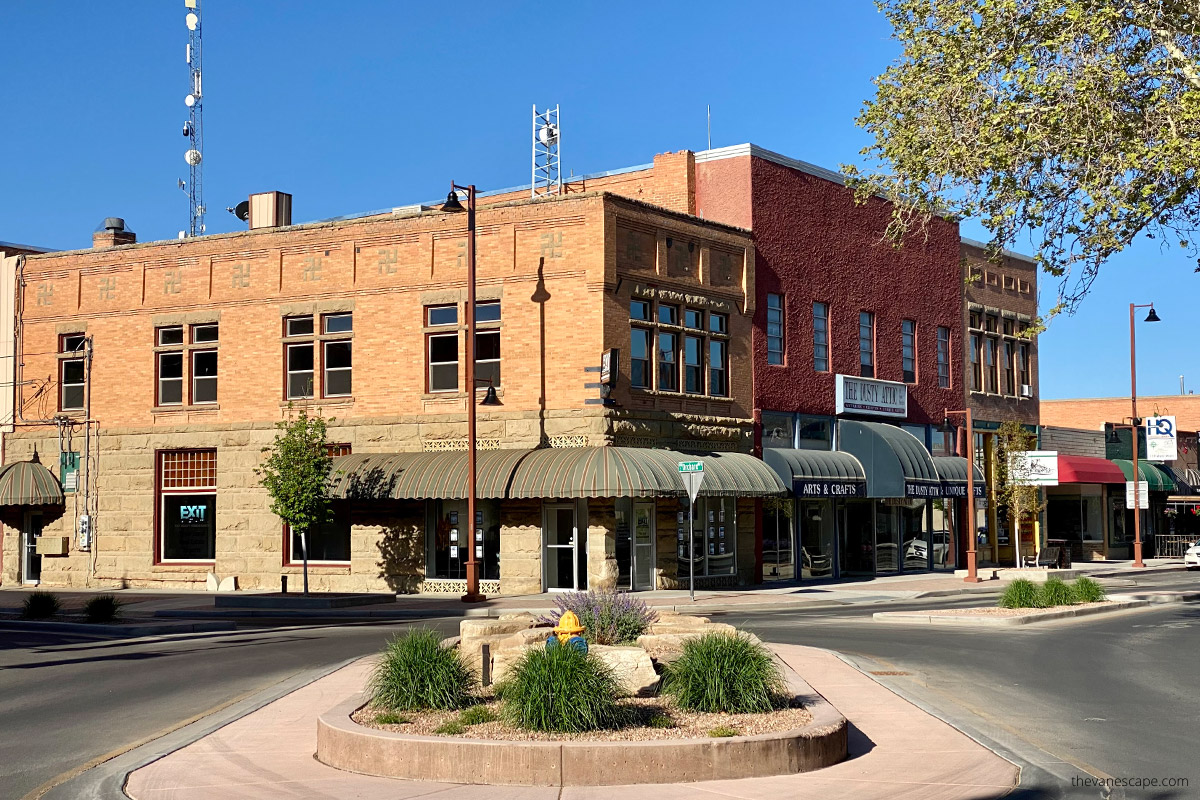 How to Get to Farmington, New Mexico?
Below are some suggestions for places to start a road trip to Farmington to make your itinerary enjoyable.
Albuquerque to Farmington
The largest city in New Mexico, Albuquerque, is 182 miles from Farmington. Driving time via US-550 N is about 3 hours. Daily Shuttle service is provided between Albuquerque and Farmington by ABQ Express Shuttle.
Santa Fe to Farmington
If you visit America's oldest capital city, Santa Fe, you can combine it with Farmington, as those cities are located in northern New Mexico. You can make an interesting loop in this part, add Taos Pueblo to the plan, and it will be an exciting road trip. Via NM-96 and US-550 N, it's 199 miles and 3 hours and 30 minutes of driving.
White Sands National Park to Farmington
If on your way is a visit dunes in White Sand National Park, you have 405 miles from the park to Farmington. It's a scenic drive via Socorro, Bosque del Apache Wildlife Refugee, and Albuquerque. Driving via I-25 N and US-550 N will take 6 hours and 30 minutes without stops.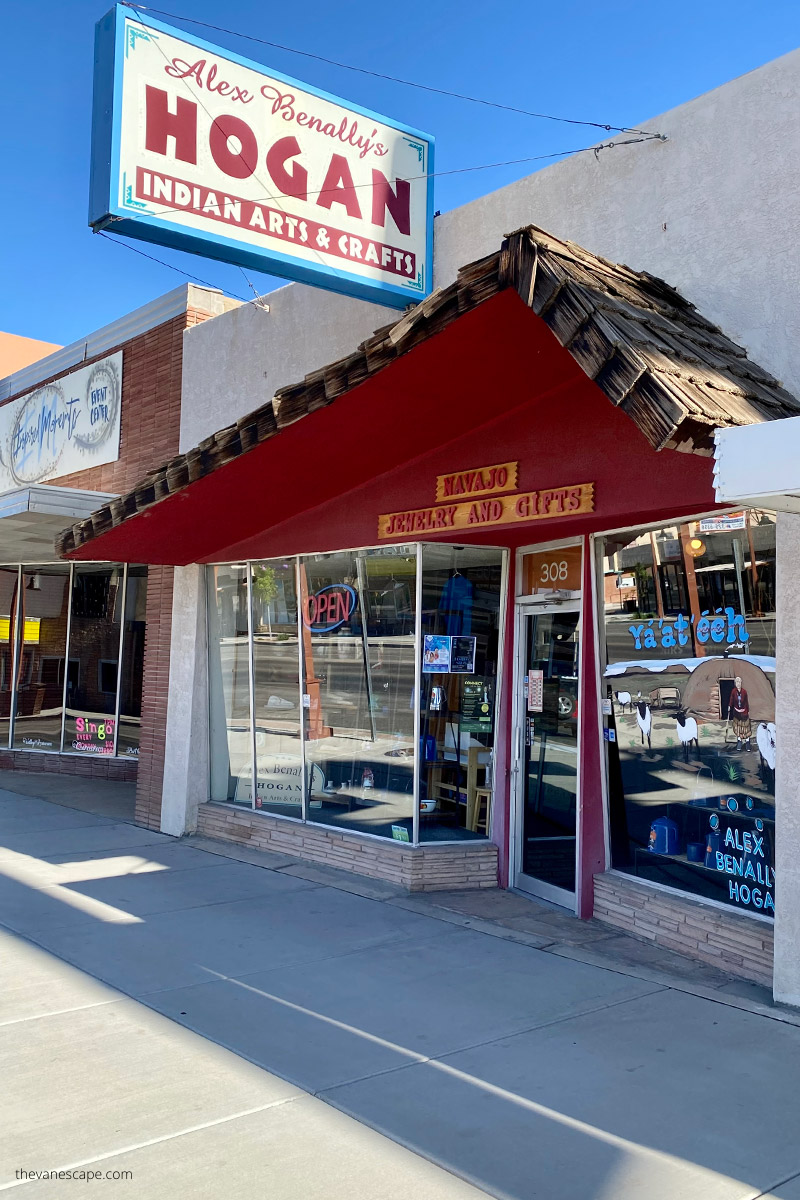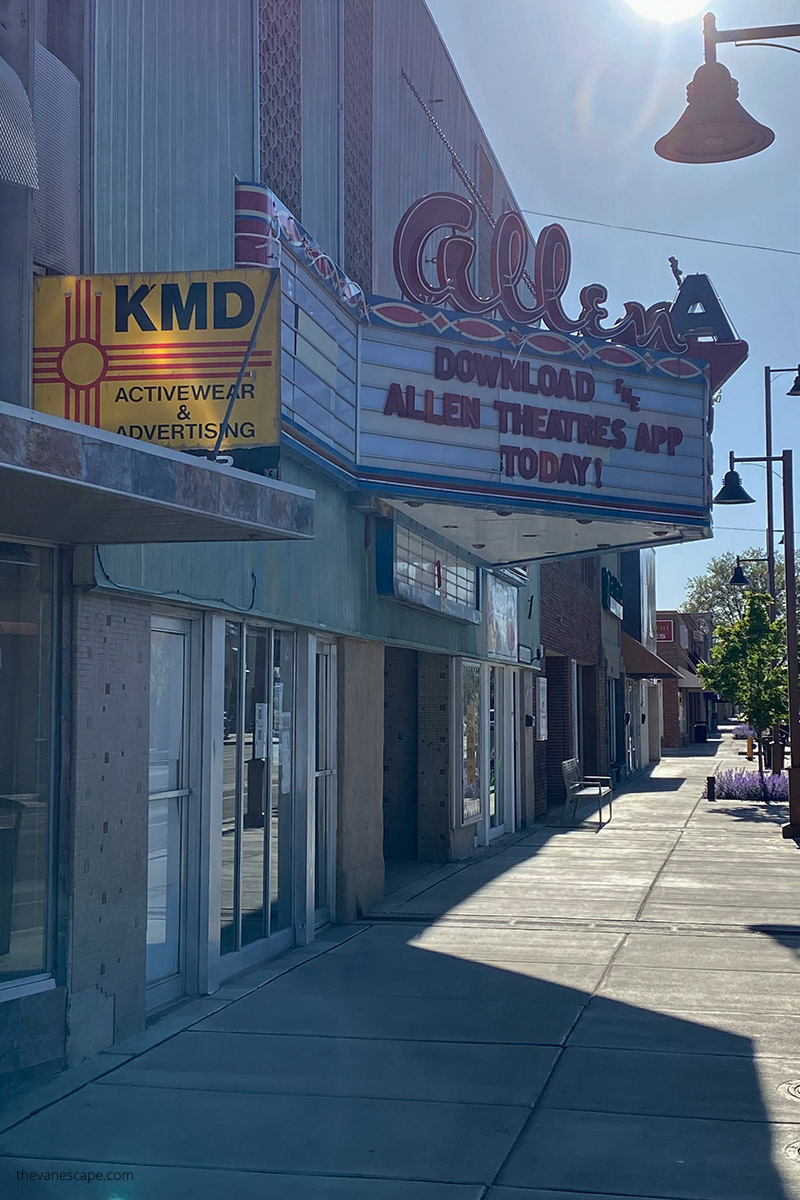 Carlsbad Caverns National Park to Farmington
Unfortunately, if you want to explore the caves in Carlsbad National Park and incorporate Farmington into your New Mexico road trip, you'll have to drive a whole day. That's 475 miles and at least 8 hours of driving via US Hwy 285 N and US-550 N. Therefore, it's best to spread the drive over 2-3 days and visit Albuquerque along the way.
Mesa Verde National Park to Farmington
It's a great idea to combine Farmington with a visit to Mesa Verde National Park, as it's only 90 miles from the park to the city and less than a 2-hour drive via US-160 E and CO-140 S. So if you have some spare time in Mesa Verde, consider adding Farmington to your itinerary.
Durango to Farmington
Also, Durango in Colorado is close to Farmington. So you can combine it with driving the Million Dollar Highway. From Durango, take CO-140 S and NM-170. It's only 52 miles and less than one hour of driving.
22 Best Things to do in Farmington New Mexico
Below is a list of 22 Farmington's most interesting (in our opinion) attractions. We bring you things to do in Farmington, the city, and the surrounding area. Because just an hour's drive from Farmington, you have remarkable geological, cultural, and historical treasures. Choose the most exciting attractions in Farmington for you, depending on your interests. You will not be bored in the city of Farmington and its surroundings. You can plan a weekend or even a week's stay here.
1. Start from Farmington Museum and Farmington Visitor Center
It is worth starting your adventure at the Farmington Visitor Center. It's located in the Farmington Museum building at Gateway Park on Main Street. It's open Monday-Saturday from 10:00 a.m. to 5:00 p.m. and Sunday from Noon to 5:00 p.m. The friendly and well-informed staff will tell you what to do in the city during your stay. Perhaps there will be some local fairs or cultural events. You'll also get helpful information and maps of nearby trails and Farmington attractions.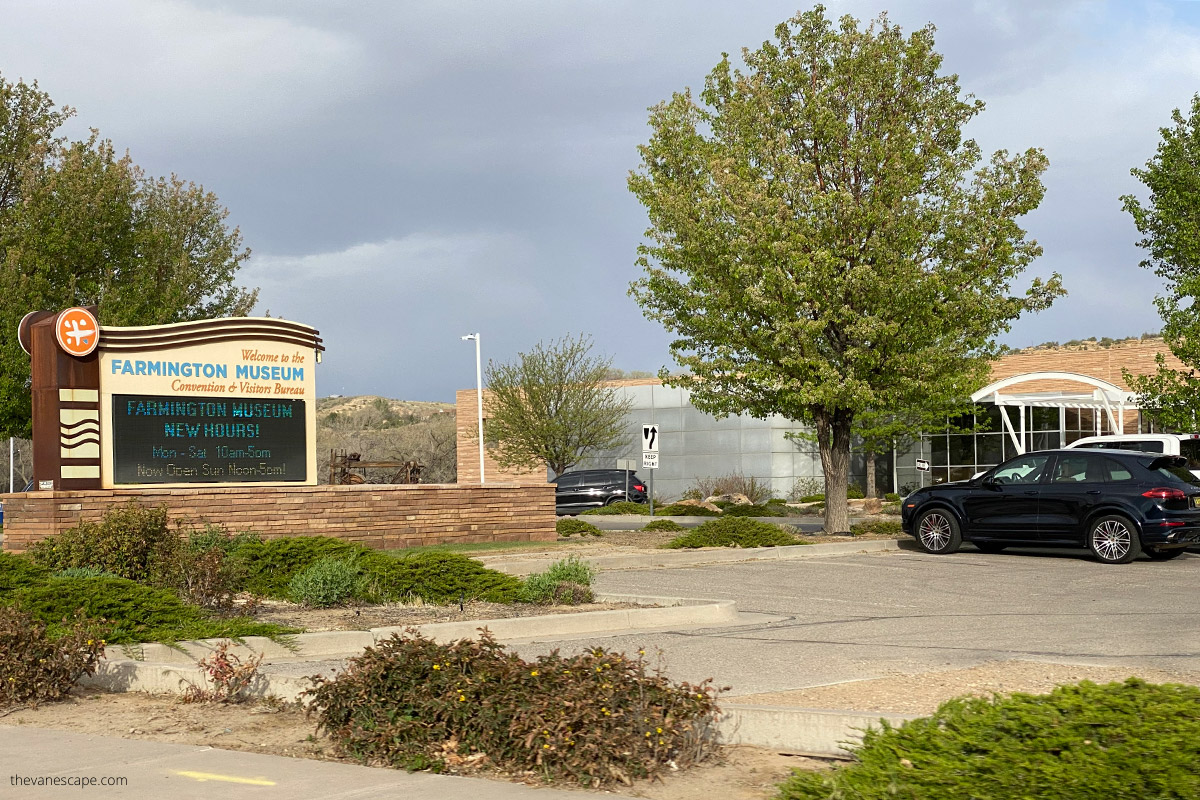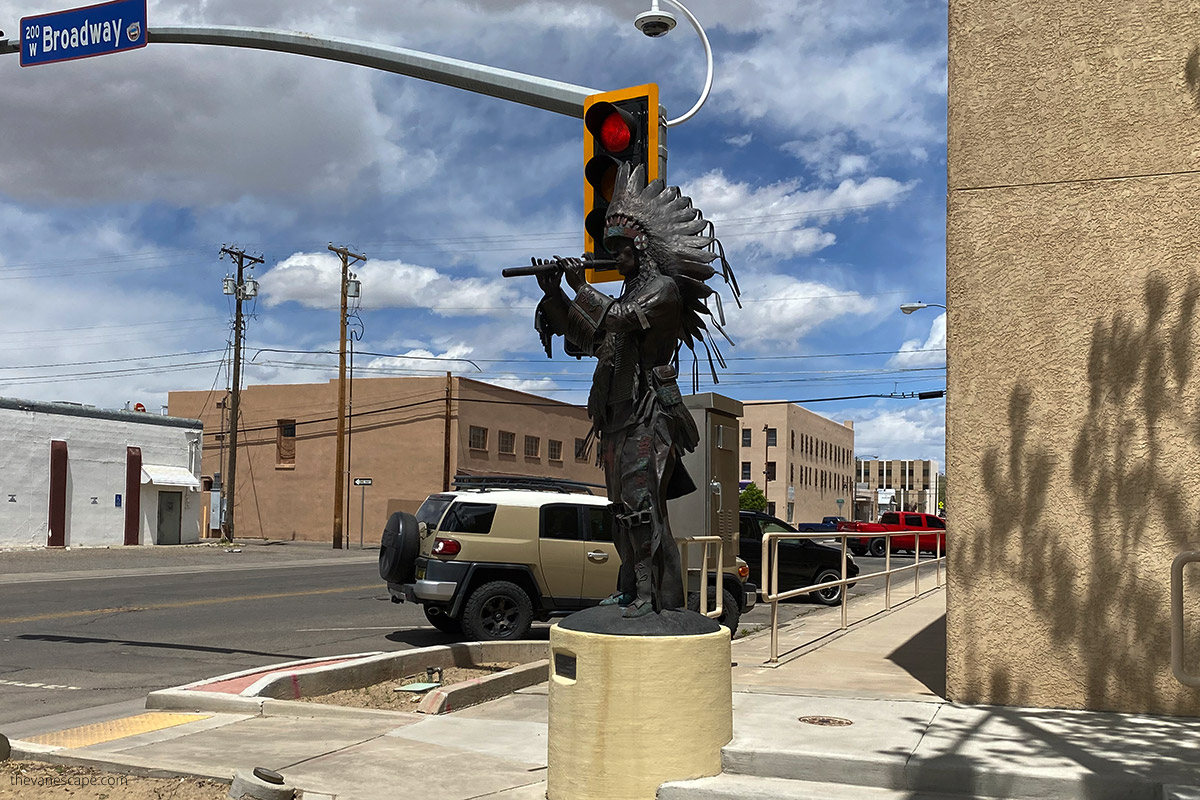 One of the best things to do in Farmington, New Mexico, is visit the Museum of Navajo Art & Culture. Museum is located in historic downtown Farmington. This museum celebrates the living art, culture, and history of the Diné (Navajo) people. The building was a gift from Bob and Mary Culpepper and an impressive collection of Navajo weavings. The Culpeppers' textile collection and the Farmington Museum's permanent collection are used for exhibits, programs, and educating visitors about the beautiful Indigenous cultures in the Four Corners region.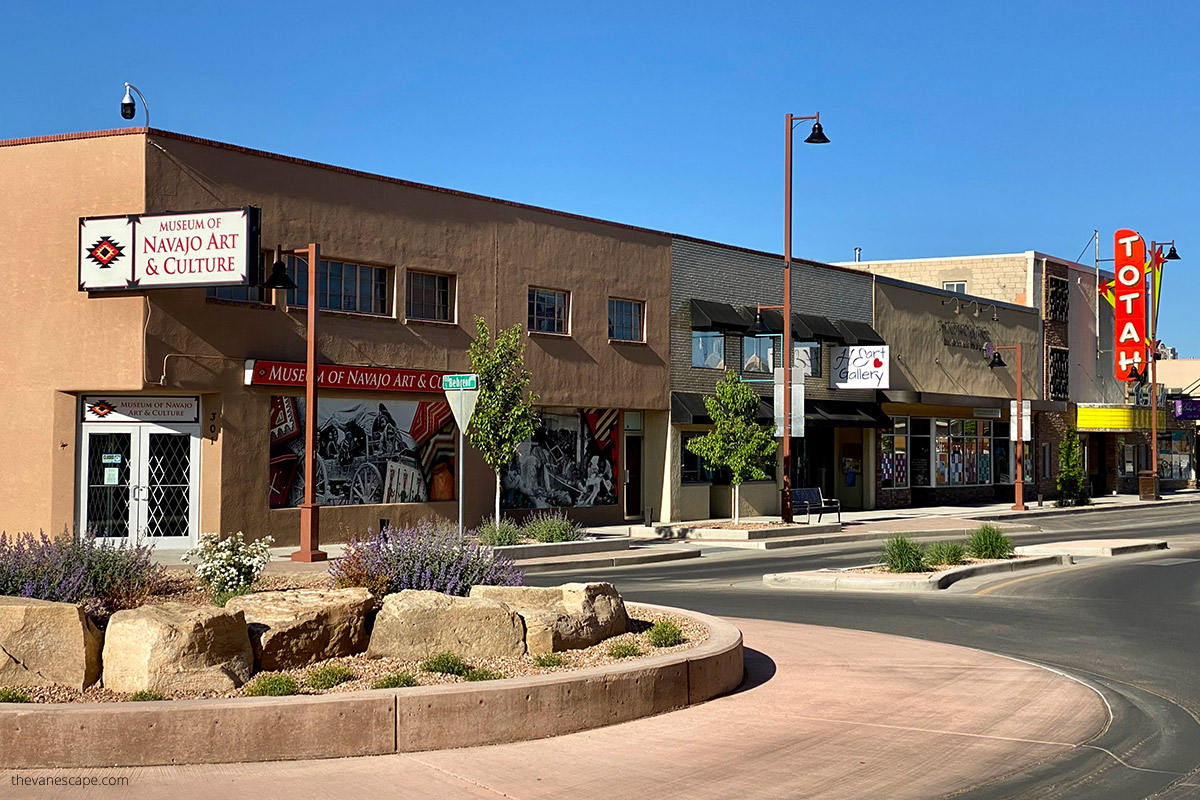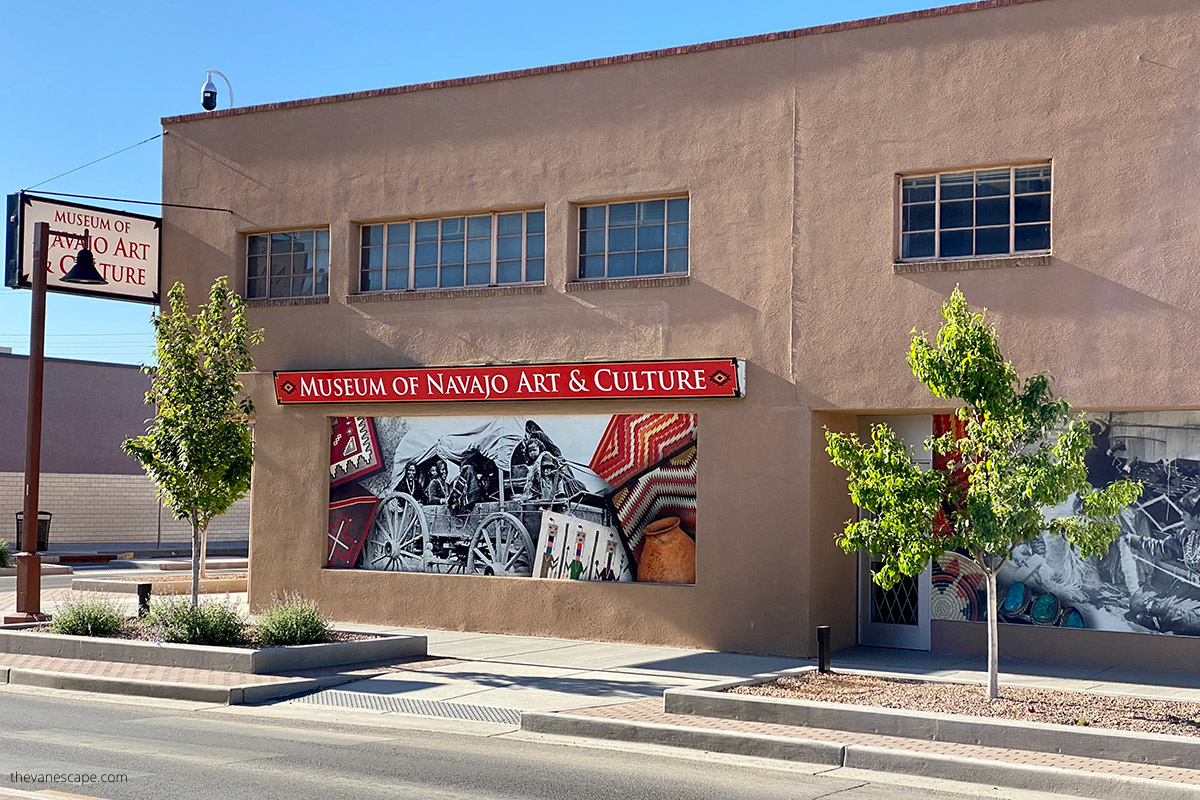 3. Visit Historic Downtown Farmington
One of the best things to do in Farmington is walk downtown. The eight blocks Farmington Historic Downtown Commercial District is listed on the National Register of Historic Places. Stroll along Main Street and Broadway, from Auburn Avenue to Miller Avenue, to enjoy beautiful architecture, dining, and stores. The most important, notable buildings are the Falling Waters, Andrews Building, Bowman Brothers Drugs, Totah Theater, Alamo Motor Company, Clinton Taylor Building, Mandarin Cafe, and San Juan County Bank.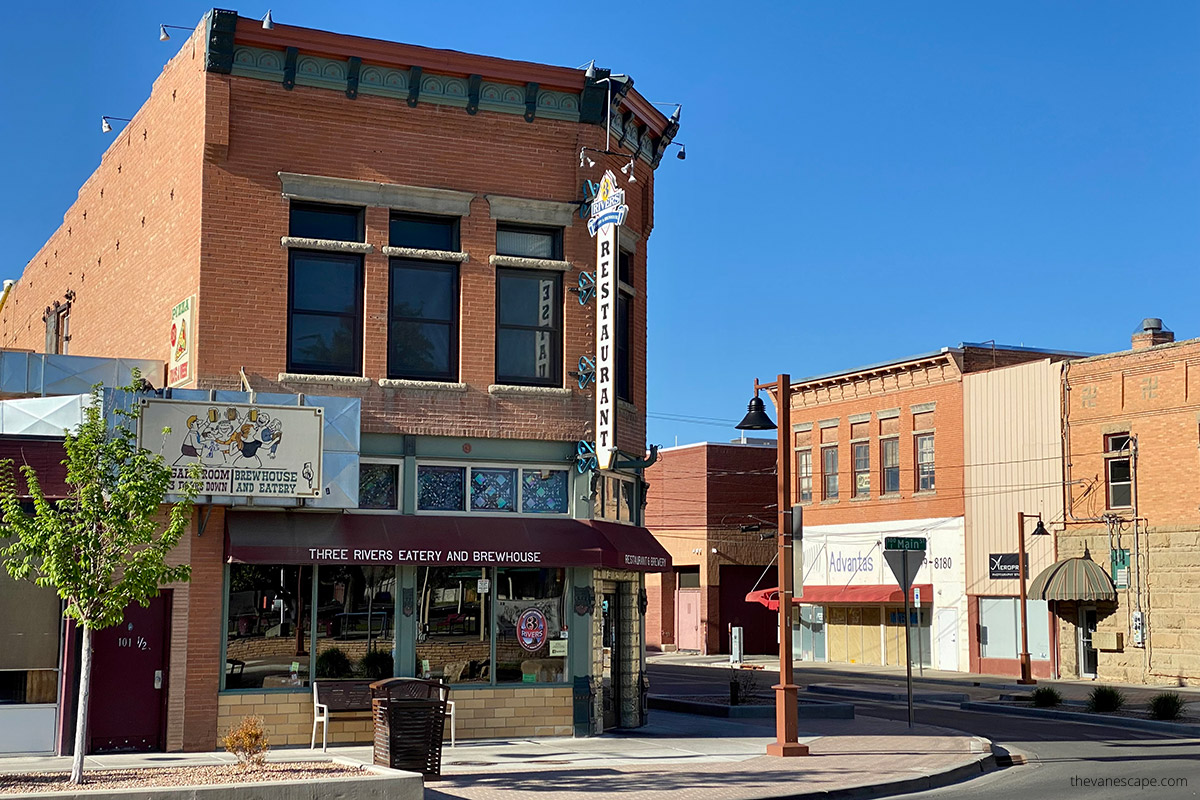 4. Watch the birds in the Riverside Nature Center
​Riverside Nature Center in Farmington, New Mexico, is a unique place to view birds and wildlife. Take a walk on the River Walk Trails and learn about the local flora and fauna. It's the perfect place for bird watchers. It's located in Farmington's Animas Park. Also, deer, bats, skunks, beavers, foxes, and prairie dogs are seen daily in the nature center's garden and trails.
5. Swim at Farmington Lake
Lake Farmington is the perfect place to relax with the family and break from the heat. It's open year-round for fishing and camping and seasonally for boating and swimming. You can swim or rent a kayak or paddleboard at The Beach at Lake Farmington. It's also a popular fishing spot for locals. Fish species include rainbow trout, trout, catfish, and even pike. Bird watching is also a popular activity at Lake Farmington. Various hummingbirds, eagles, hawks, and herons visit this urban oasis.
6. Try Mountain Biking at Glade Run Recreation Area
Add Glade Run Recreation Area to your Farmington itinerary if you like off-the-beaten-path adventures. The 19,000-acre area consists of sandy arroyos, smooth rocks and rolling terrain and is divided into two zones for off-road vehicles. The northern three-quarters of the Glade is designated for limited trail use, while the 3,800 acres at the southern end is managed as open space OHV. There are 42 miles of marked trails for motorized trail bikers and mountain bikers.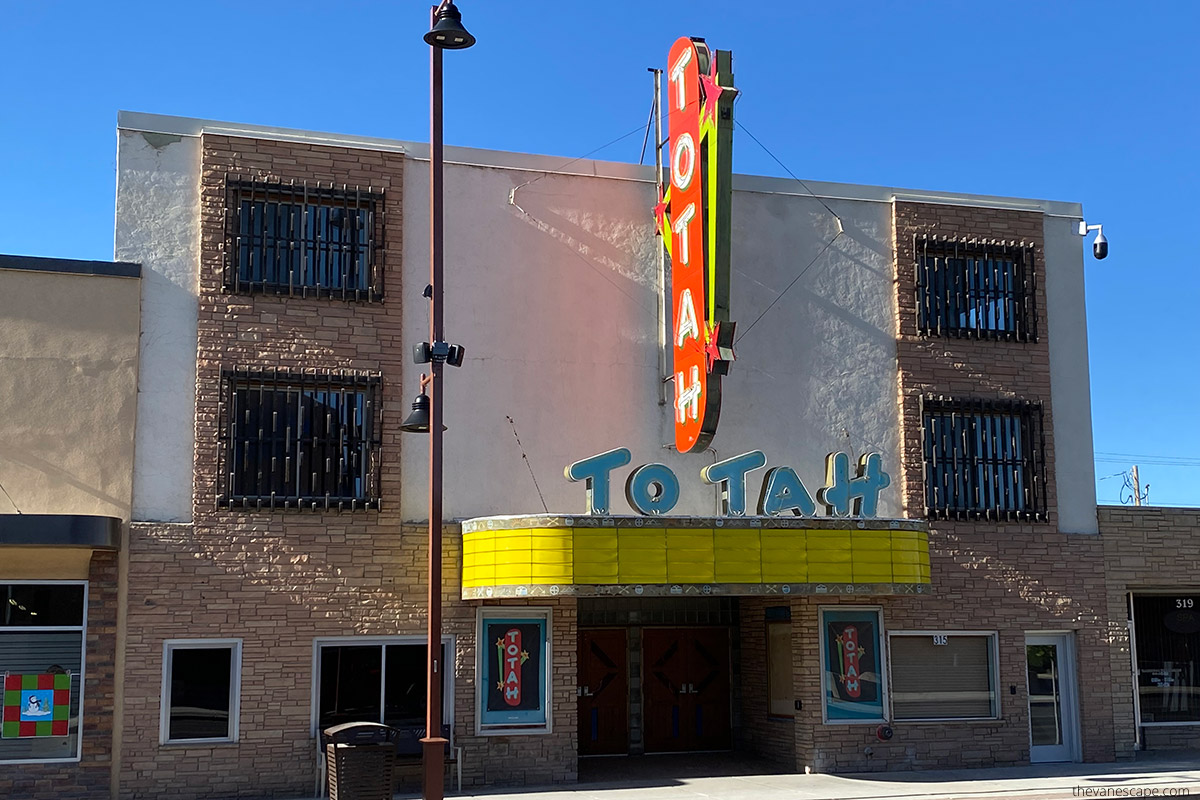 7. Enjoy Fishing in San Juan River
If you like to fish, the San Juan River is one of the best places for anglers in this part of New Mexico. It's one of the best freshwater fishing grounds in the world. In addition, an exceptional four-mile stretch of river below Navajo Dam and within Navajo Lake State Park is designated Quality Waters. It is home to over 80,000 trout with an average size of more than 17″.
8. Go for a Lunch to The Spare Rib BBQ
​The Spare Rib BBQ was our discovery on a recent visit to Farmington. The ribs are simply some of the best we've ever had. It's a simple, local, family-owned place. Not a fancy restaurant. But their fresh, juicy meat in large portions satisfies even the biggest hunger. We've added this place to our list of favorite restaurants in New Mexico. They are located at 1700 E Main St, Farmington.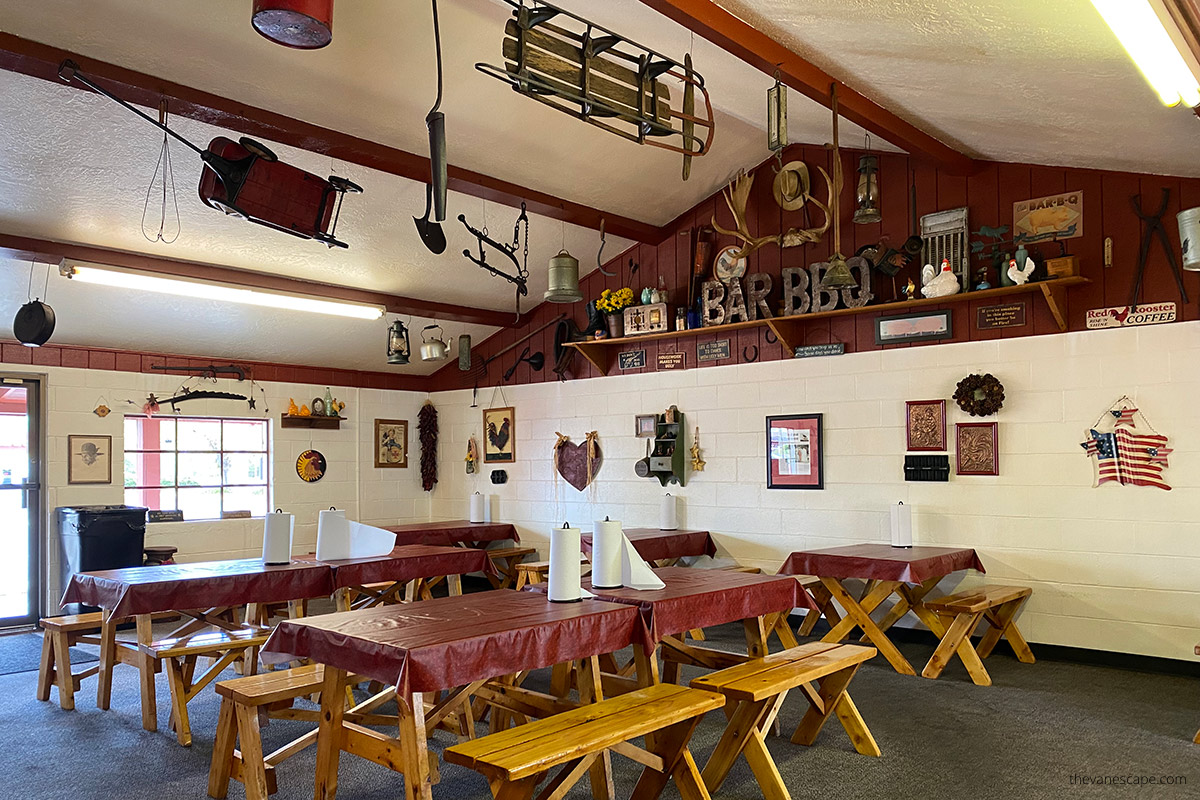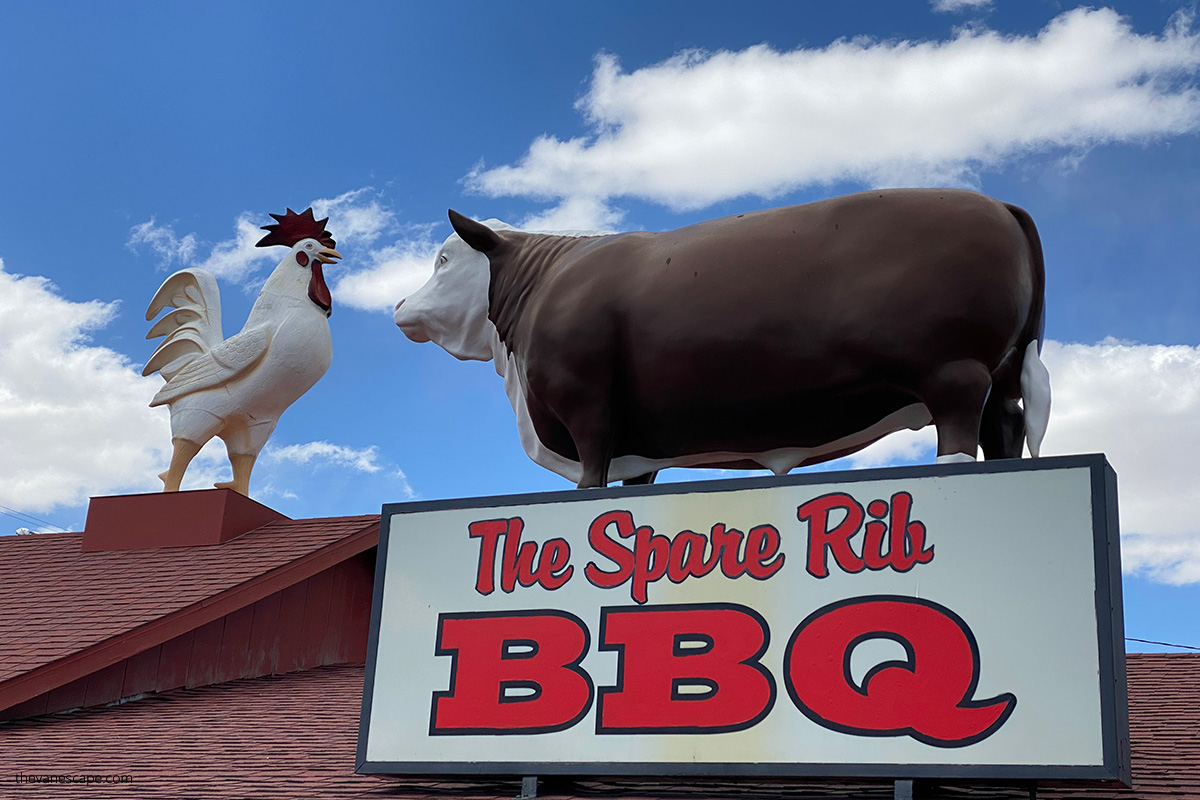 9. Play golf at Pinon Hills Municipal Golf Course
Do you like to play golf? If so, you can pursue your passion in Farmington. One of the most famous golf courses is Piñon Hills Golf Course. They are rated by Golfweek Magazine as one the best municipal golf courses in the United States year in and year out – for over 25 years!.
10. See the B-Square Ranch
​B-Square Ranch is a 12,000-acre lifetime commitment by Tom and Tommy Bolack. It's a private wildlife refuge, working farm, and ranch and is home to two museums. About 15,000 year-round and 100,000 wintering waterfowl call it home. There are also deer, pheasants, quail, hawks, eagles, owls, cattle, sheep, pigeons, and turkeys. A perfect trip if you're traveling with kids. It's only 4 miles from the center, at 3901 Bloomfield Hwy.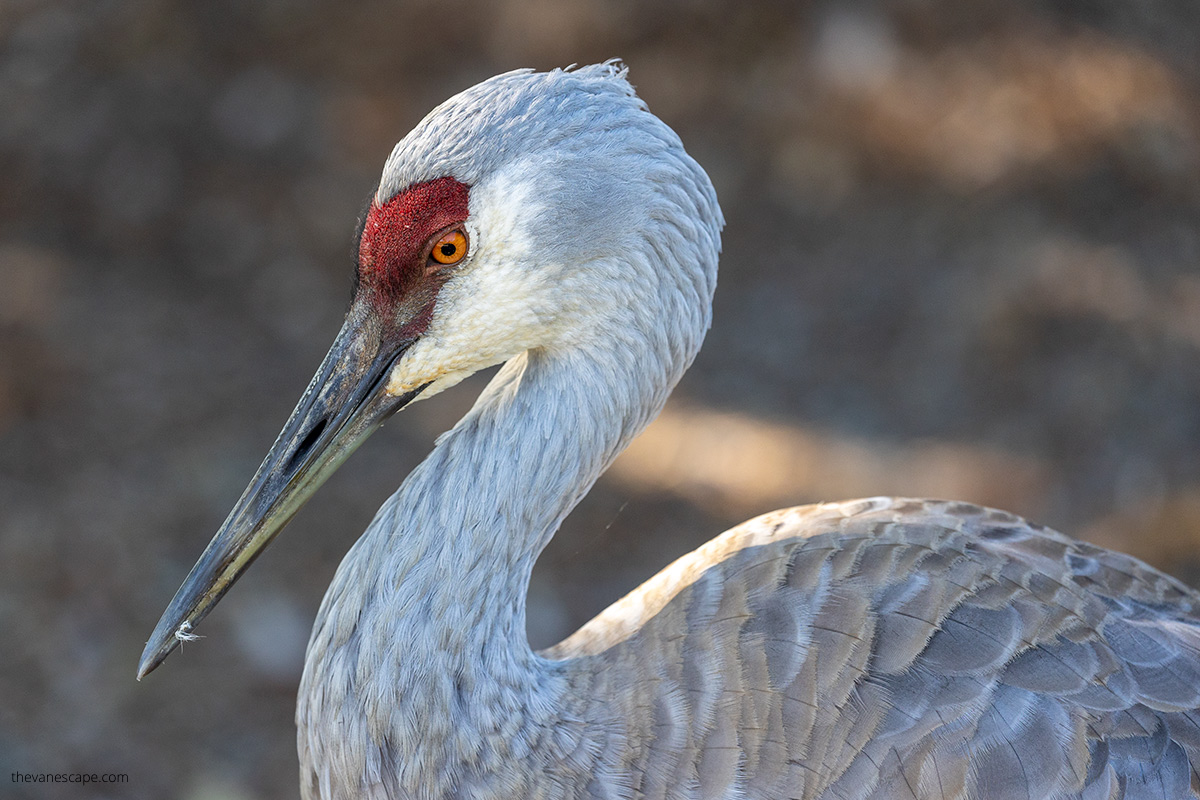 11. Ride OHV at Dunes Vehicle Recreation Area
At the Dunes Off-Highway Vehicle Area south of Farmington, more than 800 acres of fun await off-road enthusiasts. The off-road vehicle area offers a wide variety of topography, including large sand dunes, steep to gentle slopes, and sandy arroyo soils. There are countless roads and trails in the dunes.
12. Enjoy Beer at the Three Rivers Brewery
At the end of an intensive day, it is worth drinking a local beer. One of the best things to do in Farmington is head Downtown and visit the iconic Three Rivers Brewery. This is an excellent place for a meal and beer. They are located in a historic building from 1912, home of a drugstore and a newspaper publisher. The Three Rivers Brewery were opened in 1997, and they have several award-winning beers on tap. Moreover, you can enjoy delicious pizza, burgers, soups, or beer appetizers.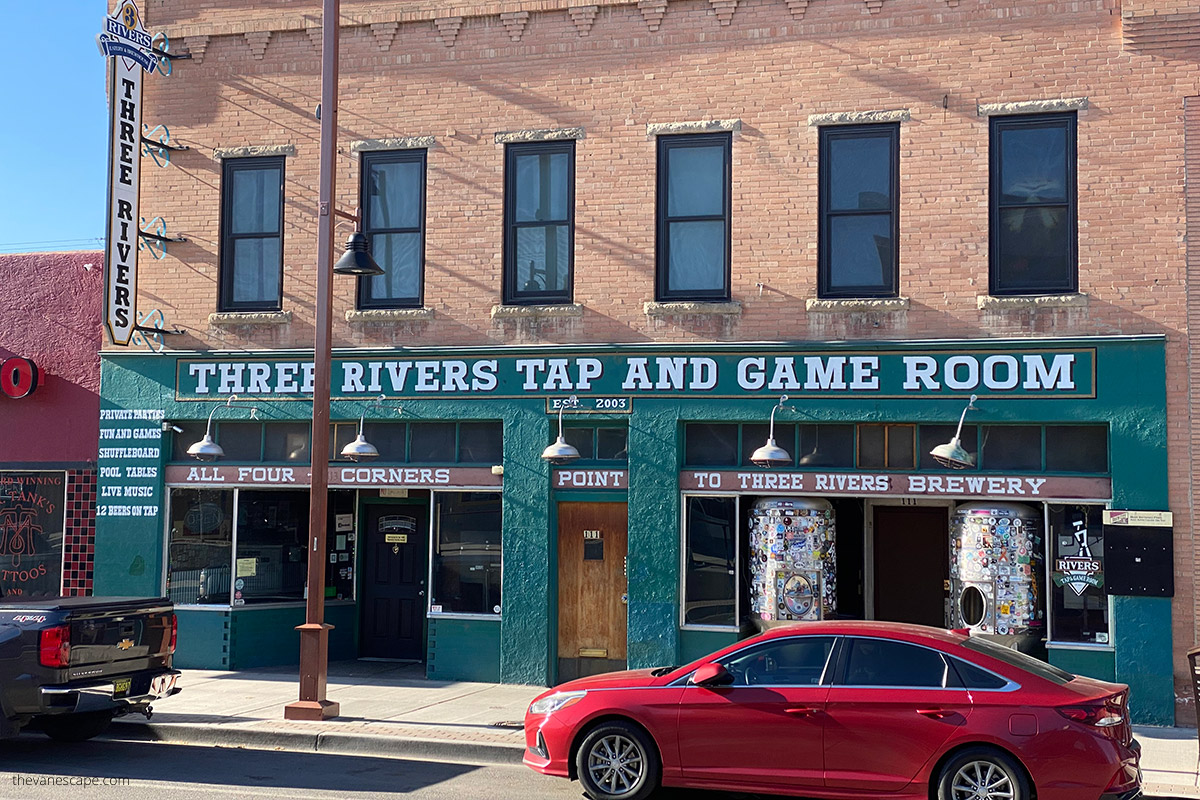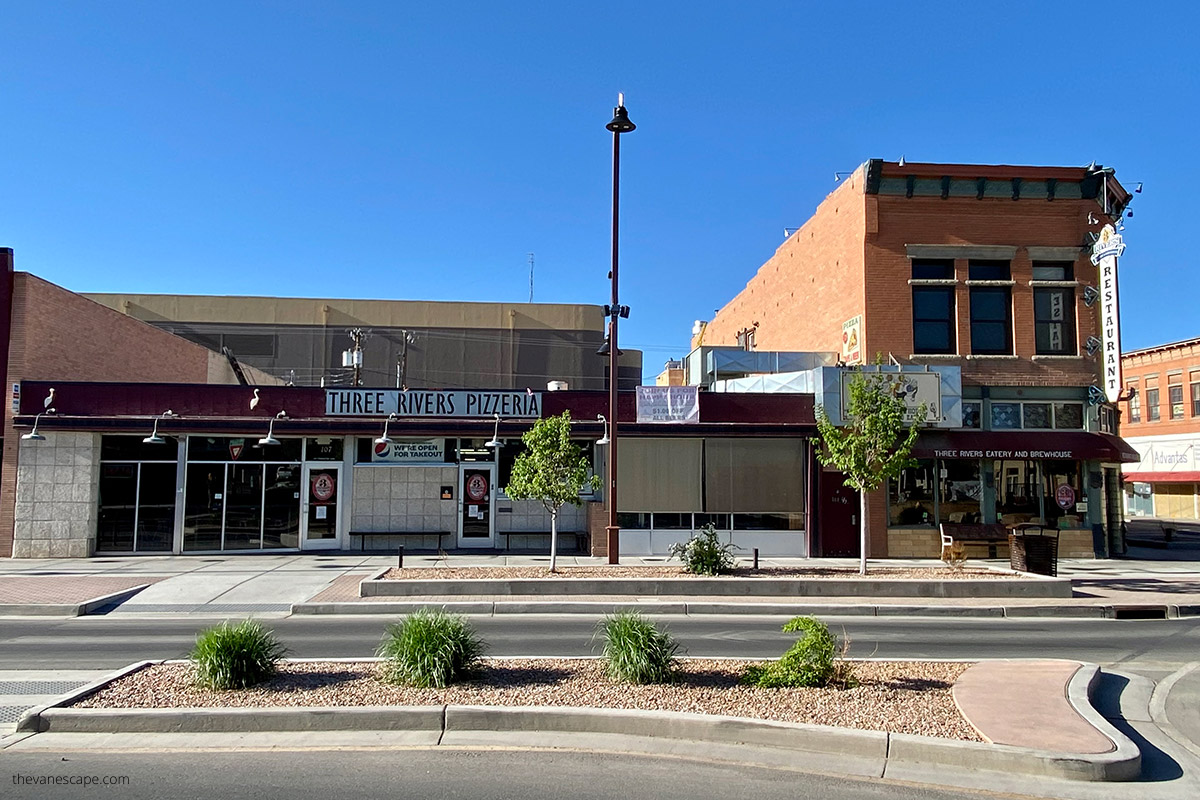 Things to do near Farmington NM – Day Trips Ideas
The Farmington region has natural, cultural, and historically significant attractions to offer. Below you'll find some of the most exciting and beautiful places near Farmington, each less than an hour's drive from the city, making them great as day trips from Farmington.
13. Drive to Shiprock
The famous Shiprock formation, a sacred mountain to the Native Americans, is just 30 miles from Farmington and about a 40-minute drive via US-64 W. On the horizon, you can see it many miles earlier (also if you are driving from Arizona or Colorado). It is worth seeing this monadnock rising nearly 1,583 feet (482.5 m) above the high-desert plain of the Navajo Nation in San Juan County.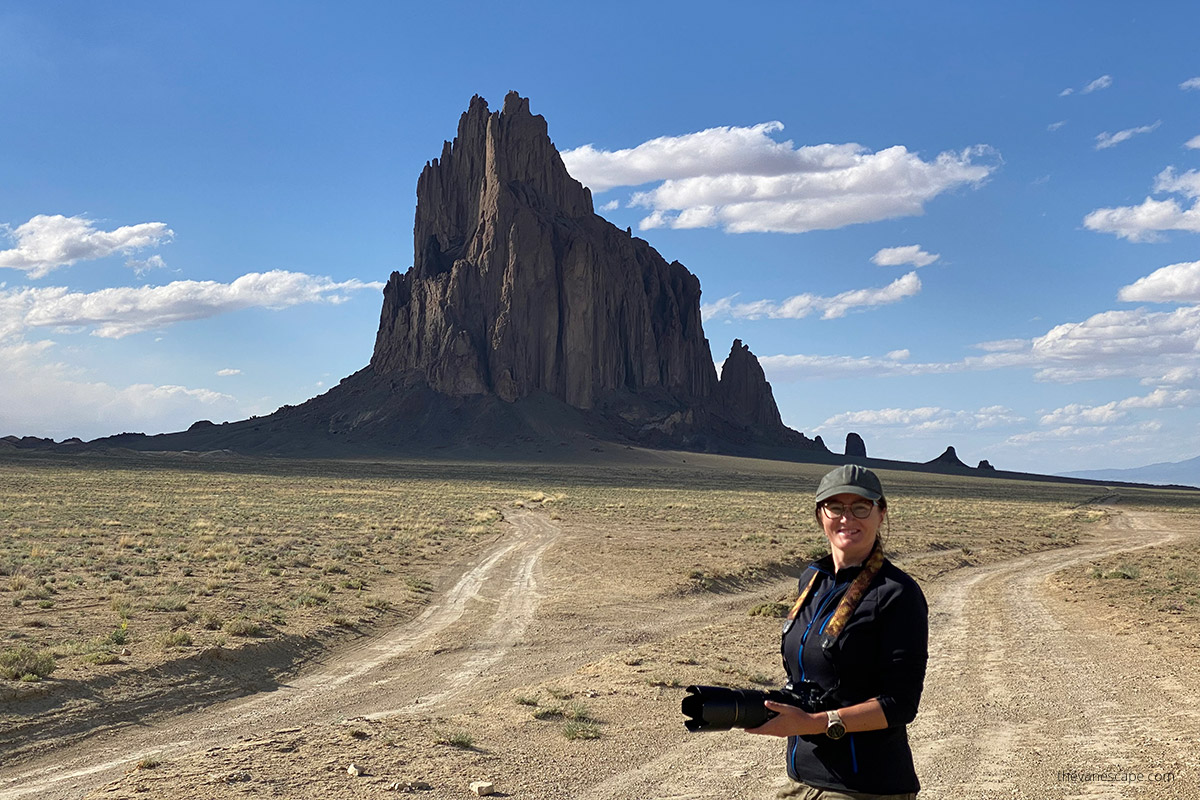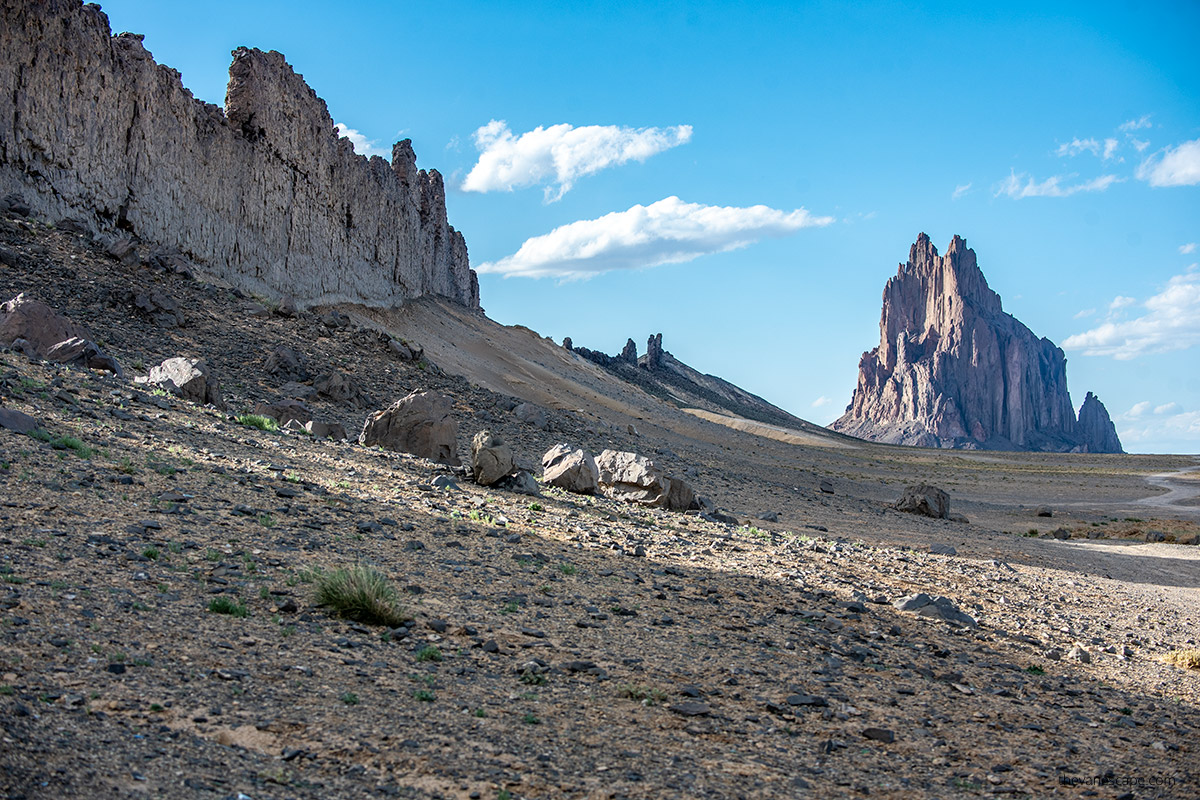 Navajo Lake State Park is popular with locals because it offers some of the best boating, fishing, hiking, and camping in New Mexico. Navajo Lake is the second-largest lake in the state and has several campgrounds, two marinas, and two boat launches. If you like to get out on the water, you can reach the lake from Farmington, as it's only 40 miles via US-64 E and NM -511 N.
15. Explore Bisti/De-Na-Zin Wilderness
We first came to New Mexico to take pictures of the mysterious Bisti/De-Na-Zin badlands formations. Bisti/De-na-zin Wilderness area is a perfect idea as a hiking adventure from Farmington. It's only 62 miles from the city.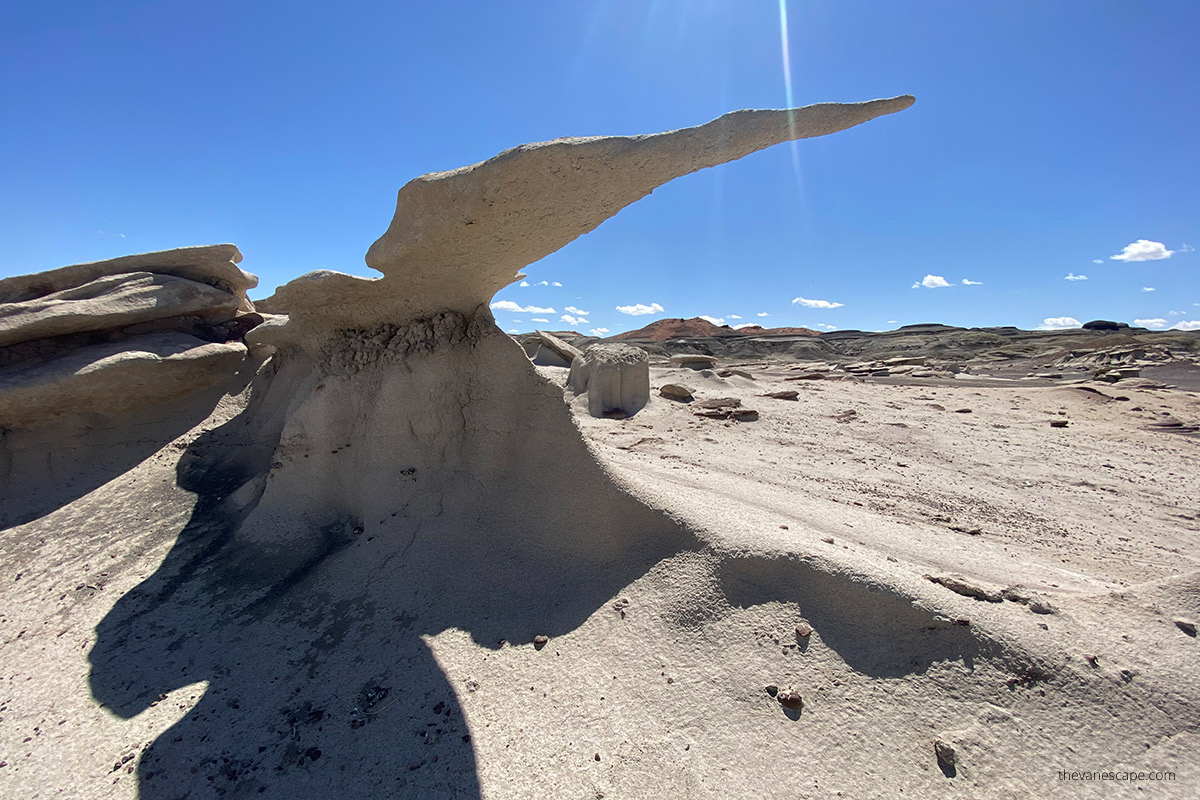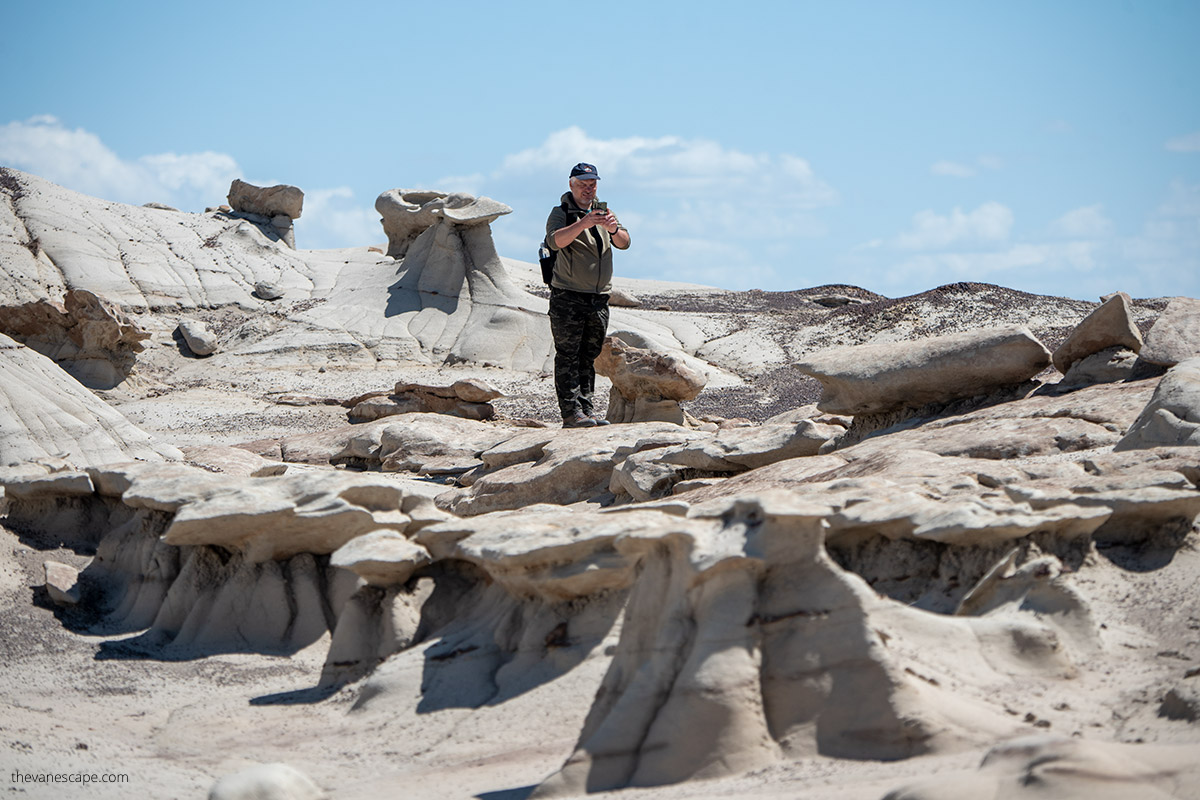 16. Relax at Angel Peak Scenic Area
Located about 30 miles southeast of Farmington, the Angel Peak Scenic Area offers more than 10,000 acres of rugged terrain known for its scenic and scientific wonders. Nearly 7,000-foot Angel Peak, a landmark of river-deposited sandstone from the San Jose Formation, is visible for miles in all directions. The badlands' banded colors, mammal fossils' remnants, and petrified wood are there.
17. Explore the Ah-Shi-Sle-Pah Wilderness
Another unusual wilderness area near Farmington is Ah-Shi-Sle-Pah. Check out our tips on how to get there and how to hike among the mysterious rock formations. It's 65 miles from the city of Farmington.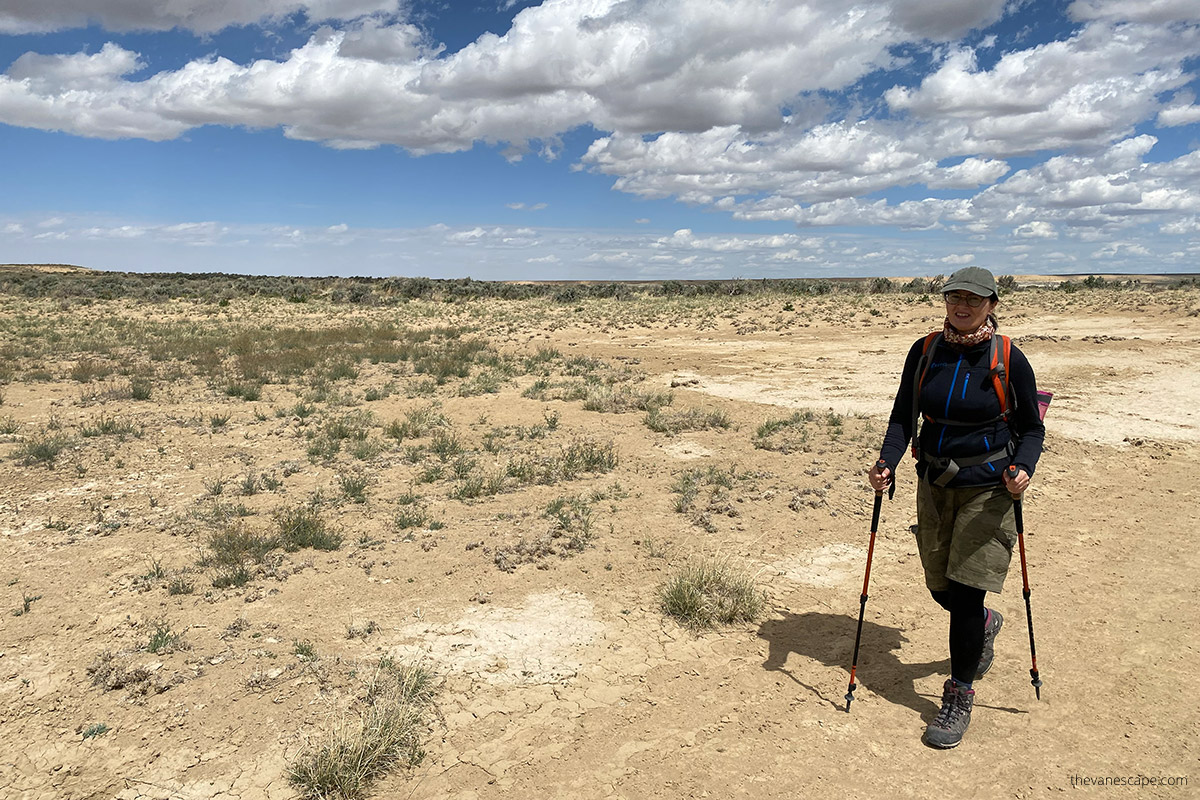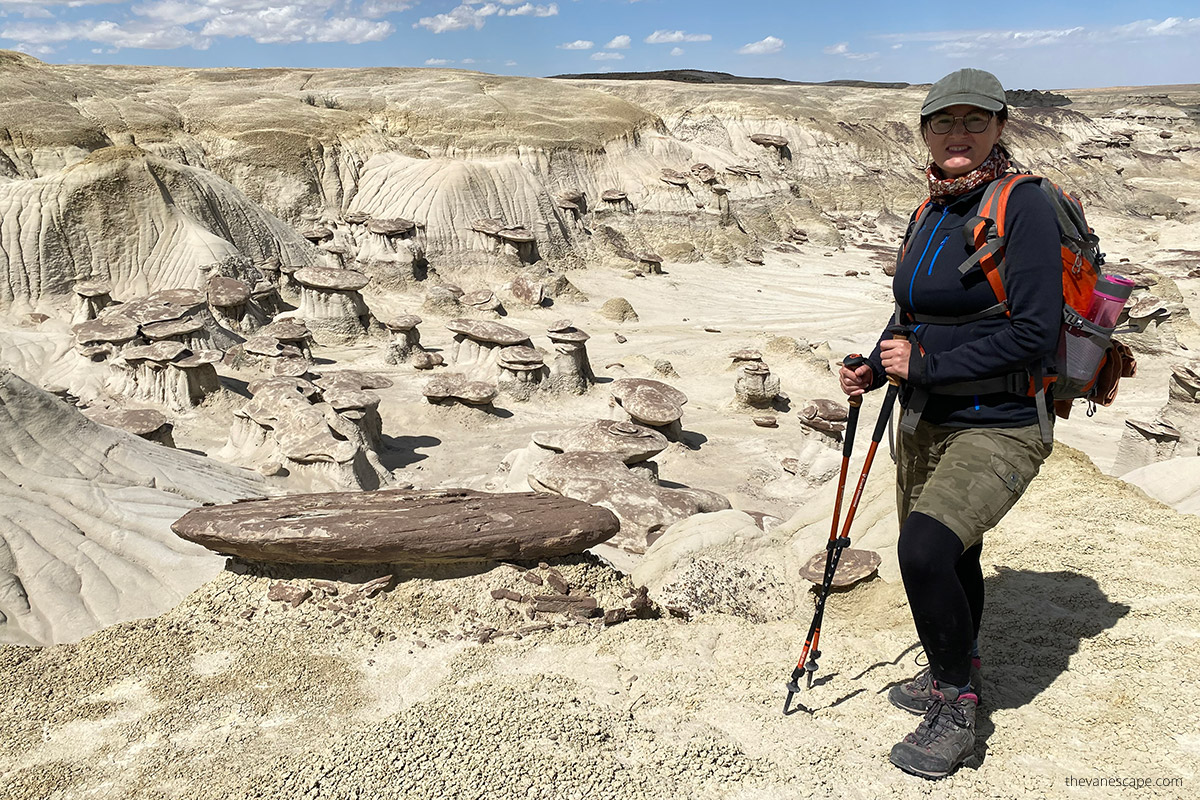 19. Learn Ancestral History at Aztec Ruins National Monument
The perfect idea for a day trip from Farmington is Aztec Ruins National Monument. You can learn a lot about history in this place while exploring a 900-year-old ancestral Pueblo Great House of over 400 masonry rooms and the reconstructed Great Kiva.
19. Try to find the Alien Throne Formation
Alien Throne, hidden in the Valley of Dreams, looks surreal, as does the entire valley. The landscape is a bit moonlit and fairy-tale-like. So if you like such mysterious places off the beaten track, check out our directions and take a day trip from Farmington.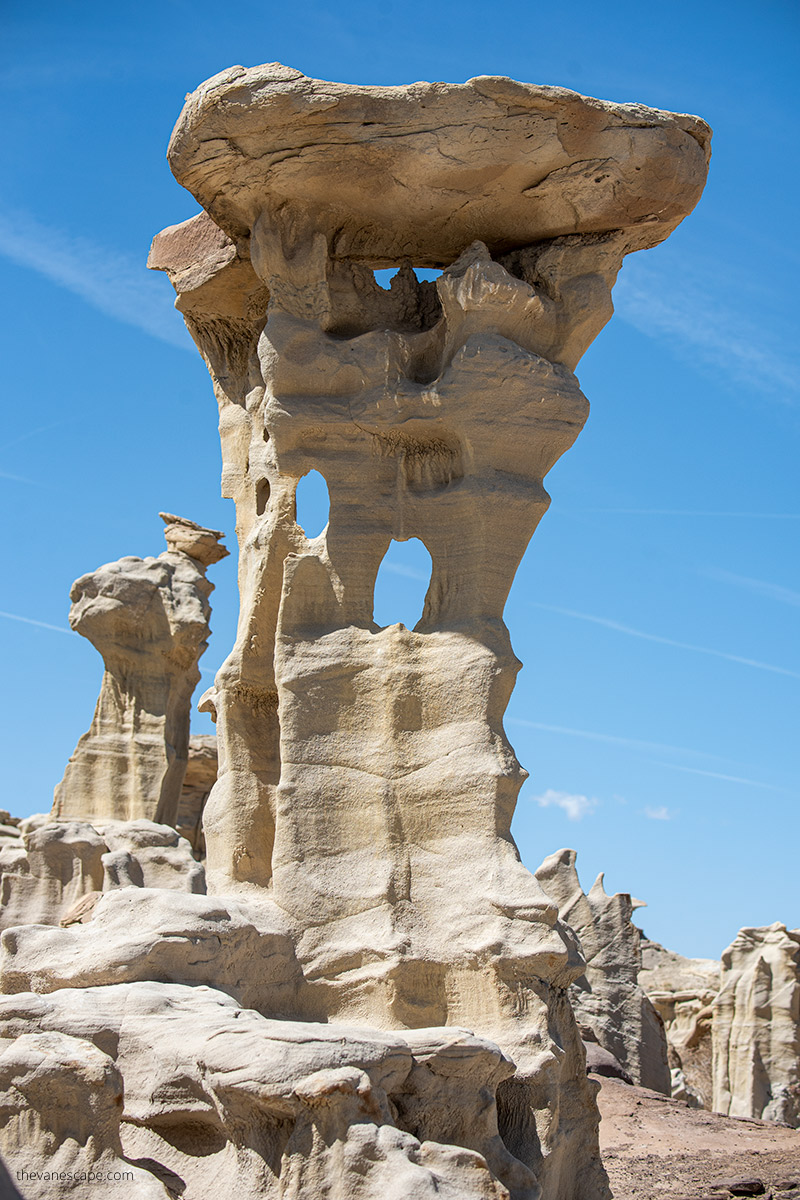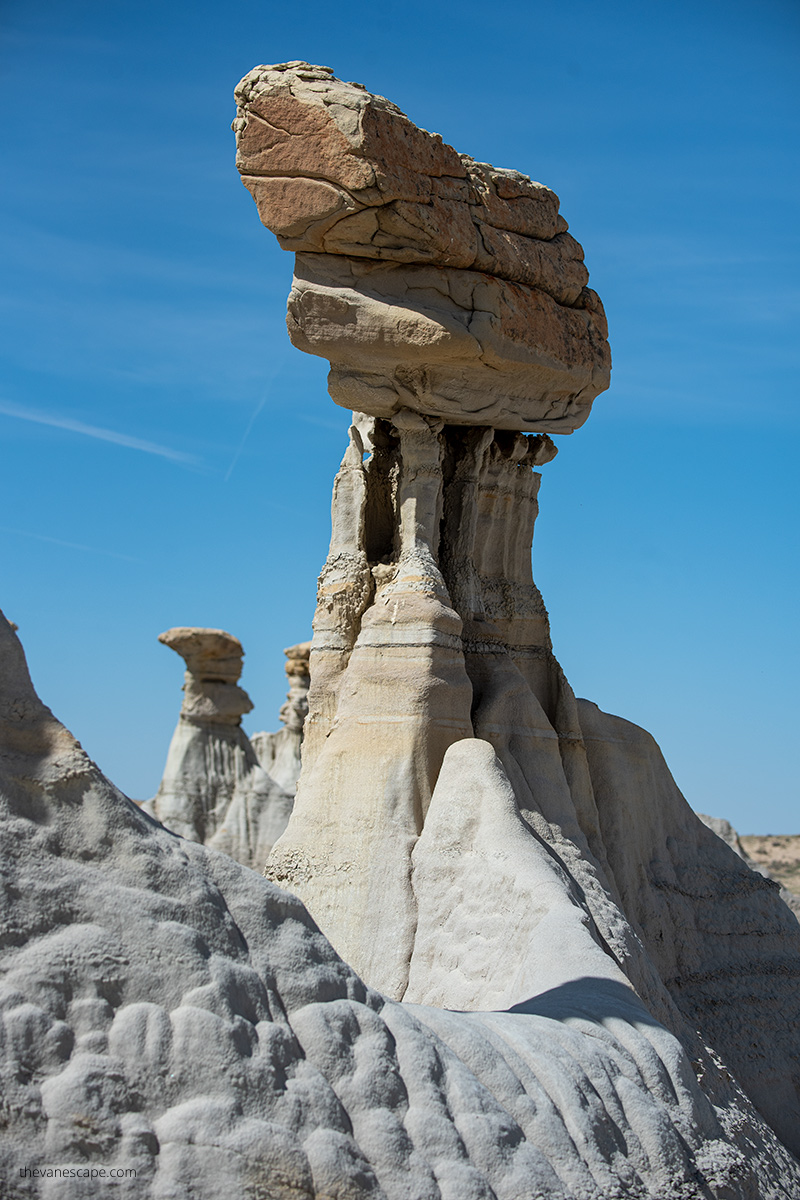 20. Enjoy Chaco Culture National Historical Park
Chaco Culture National Historical Park is another attraction near Farmington that is worth your time. You can admire the massive buildings of the Ancestral Puebloan people who lived here between 850 and 1250 CE.
21. Visit Defensive Sites of Dinétah
The Pueblitos of Dinétah is managed by the Bureau of Land Management(BLM) and include Simon Canyon Ruin, Tapacito Ruin, Split Rock Ruin, Frances Canyon Ruin, Hooded Fireplace Ruin, Largo School Ruin, and Crow Canyon Site. These sites are listed on the National Register of Historic Places. The buildings were constructed in the 17th and 18th centuries and used defensively for shelter and cooking.
22. Hike to the King of Wings Formation
Finding a King of Wings hoodoo isn't easy, but worth your effort. Also, hiking in the desert terrain, without trails, is a bit tiring and challenging. Therefore, if you want to get there from Farmington, check out our tips and prepare for this adventure.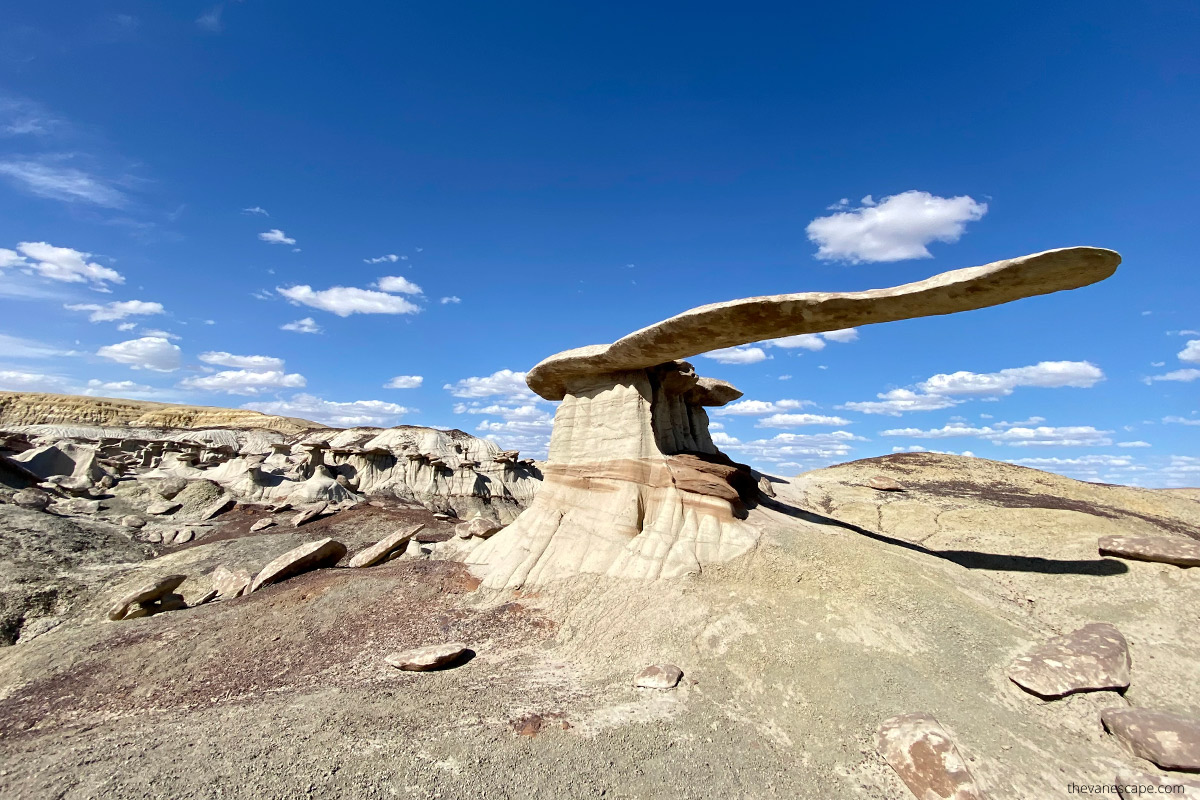 Where to Stay in Farmington, New Mexico?
Farmington has hotels to suit all budgets, and some campgrounds are in the area. We have stayed there several times already. The last we stayed at Brentwood Inn & Garden, and liked it very much. It offers clean, spacious, comfortable rooms with great beds, and comfy bathrooms, and it has a perfect location. We can recommend it and will be happy to go there again on our next visit to Farmington (yes, we're already planning another road trip through New Mexico because we have fallen in love with this state).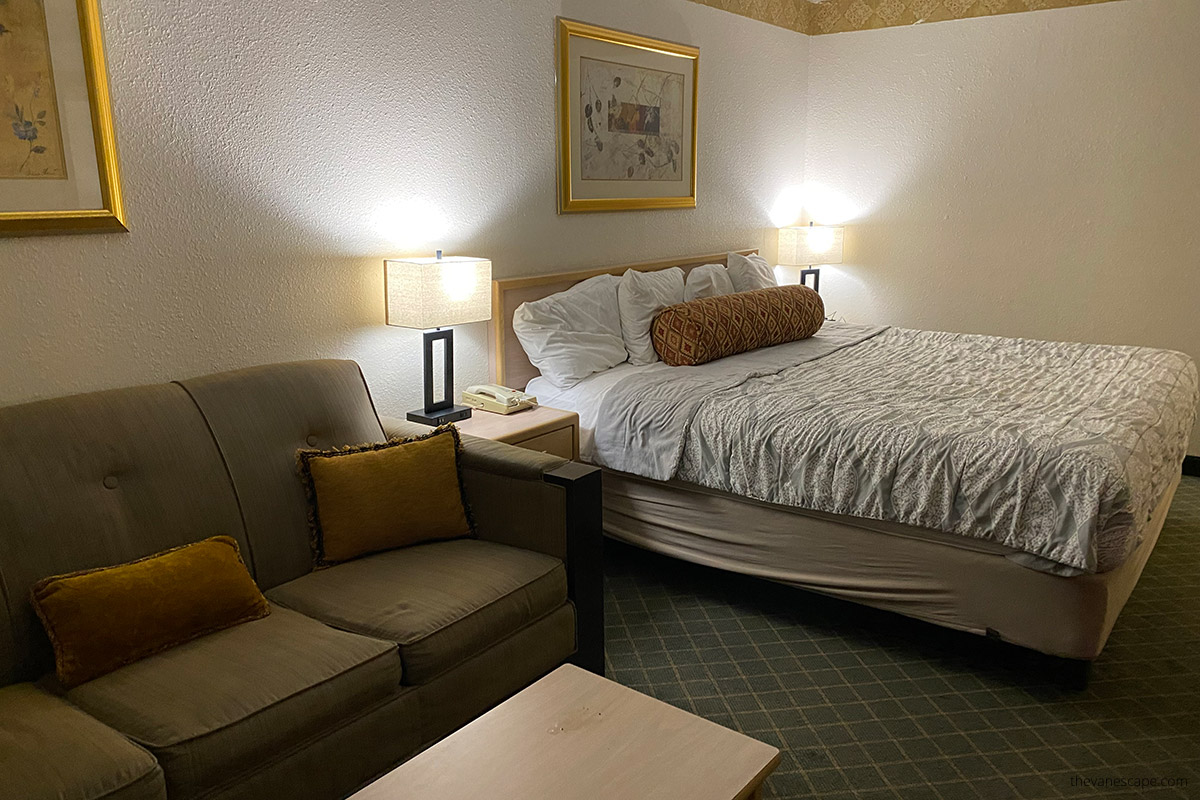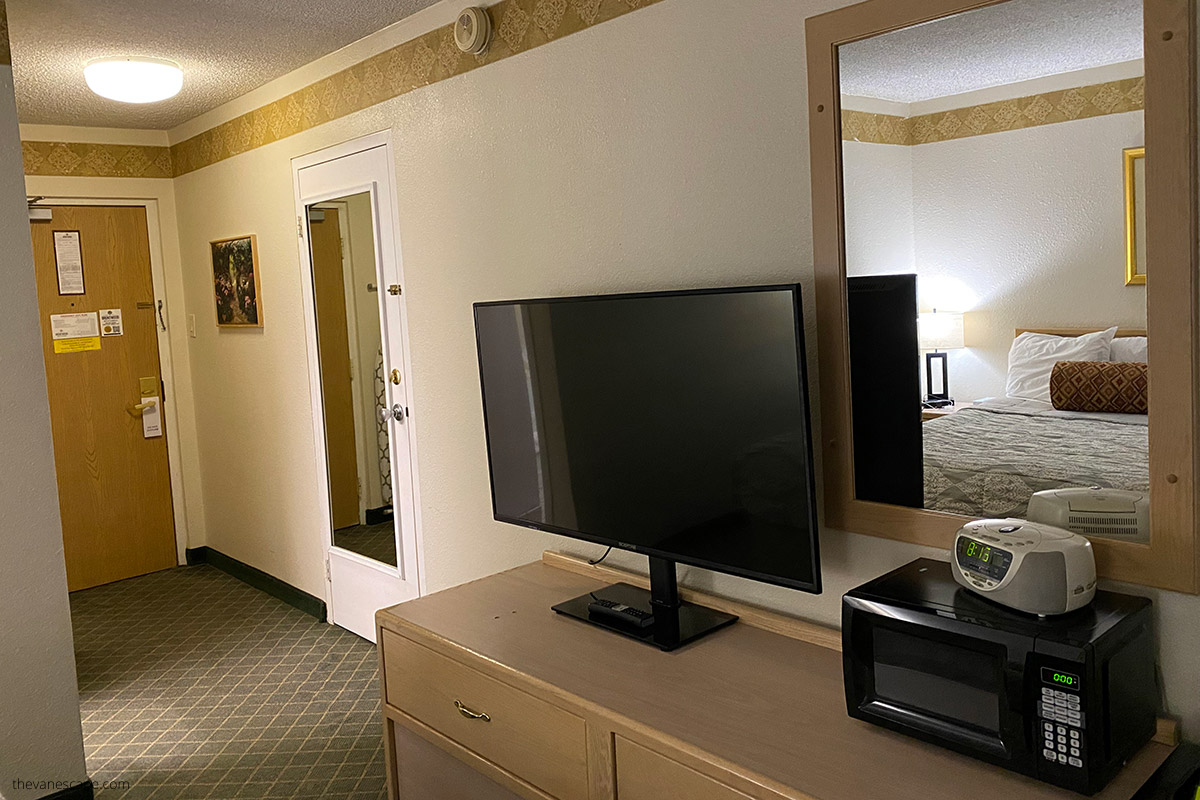 Also, Travelodge by Wyndham Farmington is a good place for a night. However, it's a budget option. We cannot recommend this hotel for a more extended or romantic stay. But if you're traveling on a budget, it's ok. It was a clean and quiet place.
You can check the current best deals with prices and hotel locations on the map below.
When is the best time to visit Farmington, New Mexico?
In Farmington, New Mexico, summers are hot, dry, and mostly clear. Winters are short, very cold, snowy, and partly cloudy. During the year, the temperature usually varies between 20°F and 92°F and is rarely below 8°F or above 98°F. On average, there are 268 sunny days a year in Farmington. Rainfall is sparse, with most precipitation falling between April and June.
The best time to visit Farmington, New Mexico, is from early June to mid-September for warm weather activities.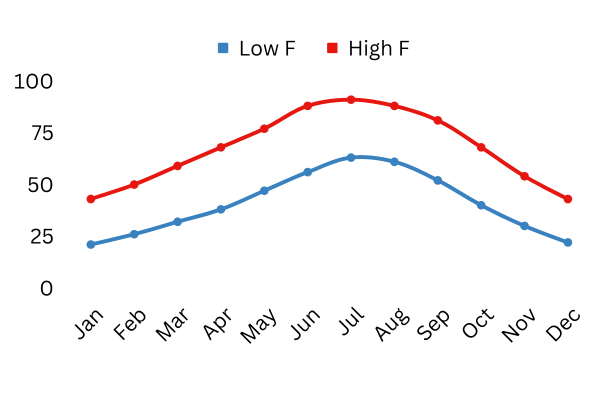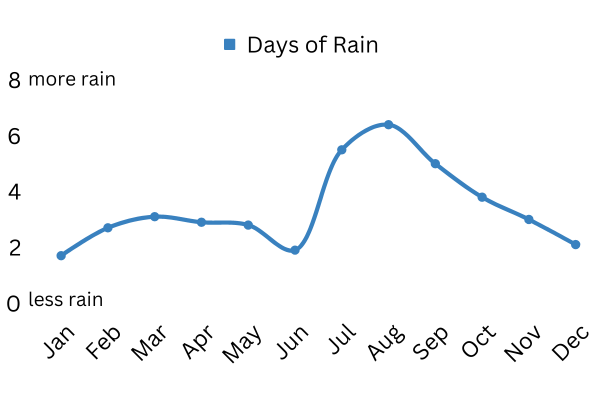 Summary of Things to Do in Farmington, New Mexico
Farmington, New Mexico, is a city for history buffs interested in Indigenous peoples and Ancestral Pueblos. It's also an excellent place for fans of turn-of-the-century architecture from the 19th to the 20th, as the 100-plus-year-old buildings downtown are stylish, well-restored, and impressive. Farmington is also a great place for adventurers, and those who like to hike off the beaten path, as the almost moon-like landscape of the Bisti Badlands or Ah-Shi-Sle Pah Wilderness, will leave you speechless.