Driving the Cottonwood Canyon Road in Utah
A drive on Cottonwood Canyon Road in Utah is like stepping into a world of geologic wonder and natural splendor. This 46-mile, primarily unpaved road winds through the heart of the Grand Staircase Escalante National Monument, providing access to awe-inspiring canyons, towering sandstone cliffs, and hidden trails that invite exploration. From the colorful spectacle of Yellow Rock to the majestic Grosvenor Arch, this guide will show you everything you need to know to make the most of your trip.
This article may contain affiliate / compensated links. For full information, please see our disclaimer here.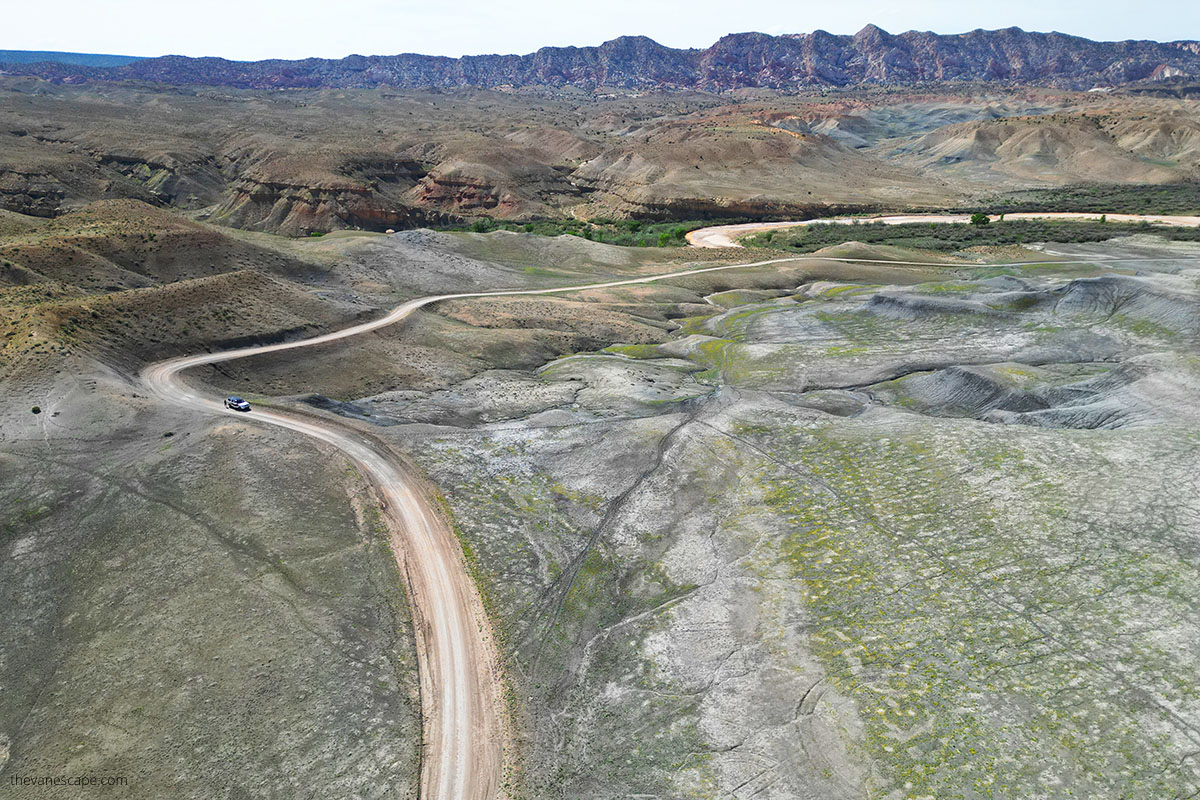 Driving Cottonwood Canyon Road – Our Experience
In this article, we're excited to share our personal insights, tips, and snapshots from our journey along the Cottonwood Canyons Scenic Backway in southern Utah. Our frequent travels to Utah have led us to explore its hidden gems, moving beyond the well-known attractions to uncover the state's lesser-known but equally enchanting corners.
Having experienced Utah's national parks on multiple occasions, we now focus on the quieter, less crowded spots that continue to captivate our hearts and imaginations. And ones of such attraction is the scenic Cottonwood Canyon Road, with exciting hikes and breathtaking scenery.
Cottonwood Canyon Road Fast Facts
Distance – 46 miles one way
Driving Time – 2-3 hours without stops
Road Conditions – mostly unpaved and rough, full of turns, only 9 miles from Cannonville to Kodachrome Basin State Park is paved.
Fees – there are no fees for driving this road.
Permits – there is no permit required. Only free permits are required for camping on BLM lands along the scenic backway.
Season – the road is open year-round; however, it might be impassable while wet, even if 4WD, as many deep washes cross this road.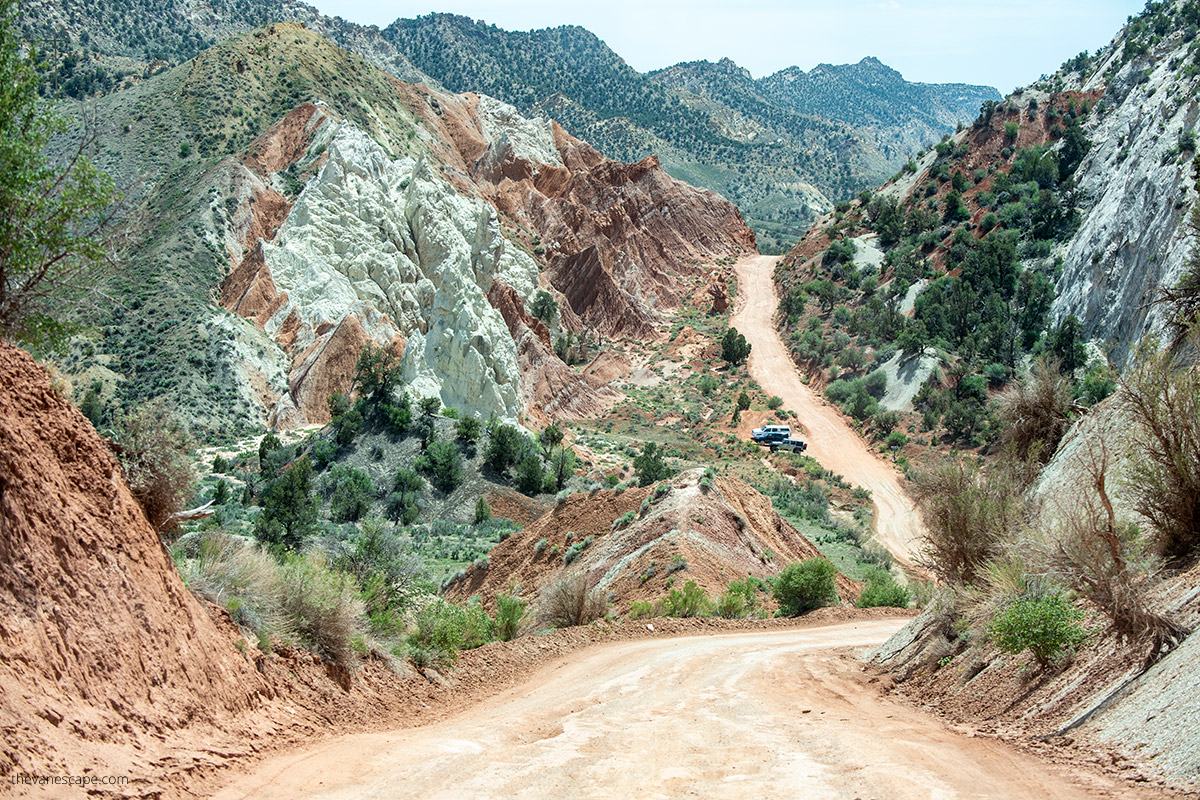 What is Cottonwood Canyon Road?
Cottonwood Canyon Road, or Cottonwood Canyons Scenic Backway, is a scenic road in Kane County, Utah. It winds 46 miles one way through the Grand Staircase Escalante National Monument, providing access to narrow slot canyons, natural stone arches, and stunning Navajo sandstone cliffs and formations. The road is mostly unpaved and offers a unique way to explore the area's rugged landscape.
The road was built in the 1960s to facilitate the construction and maintenance of power lines that stretch from Glen Canyon Dam to communities in Southern Utah.
The name "Cottonwood Canyon Road" derives from the presence of cottonwood trees in the area. Cottonwood trees are commonly found near water sources like rivers and streams. Cottonwood trees are known for their tall and sturdy stature. They often grow in groves, providing shade and shelter in arid landscapes.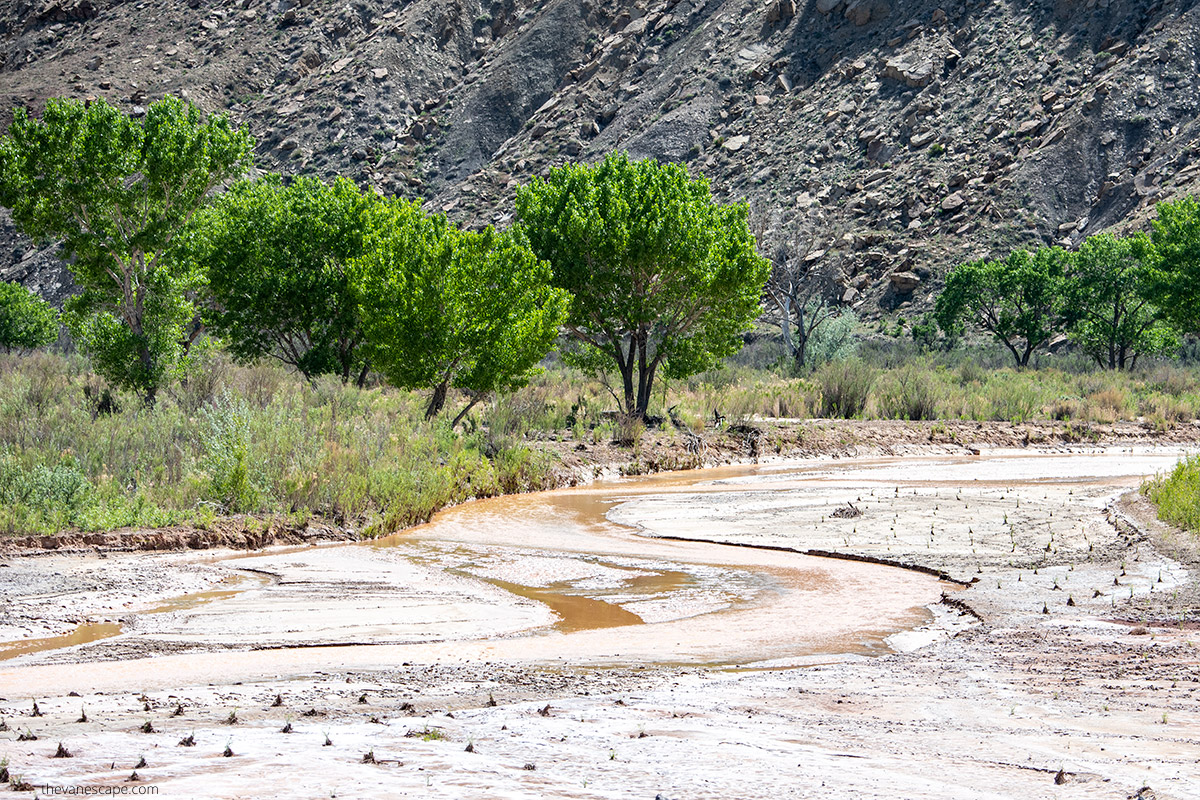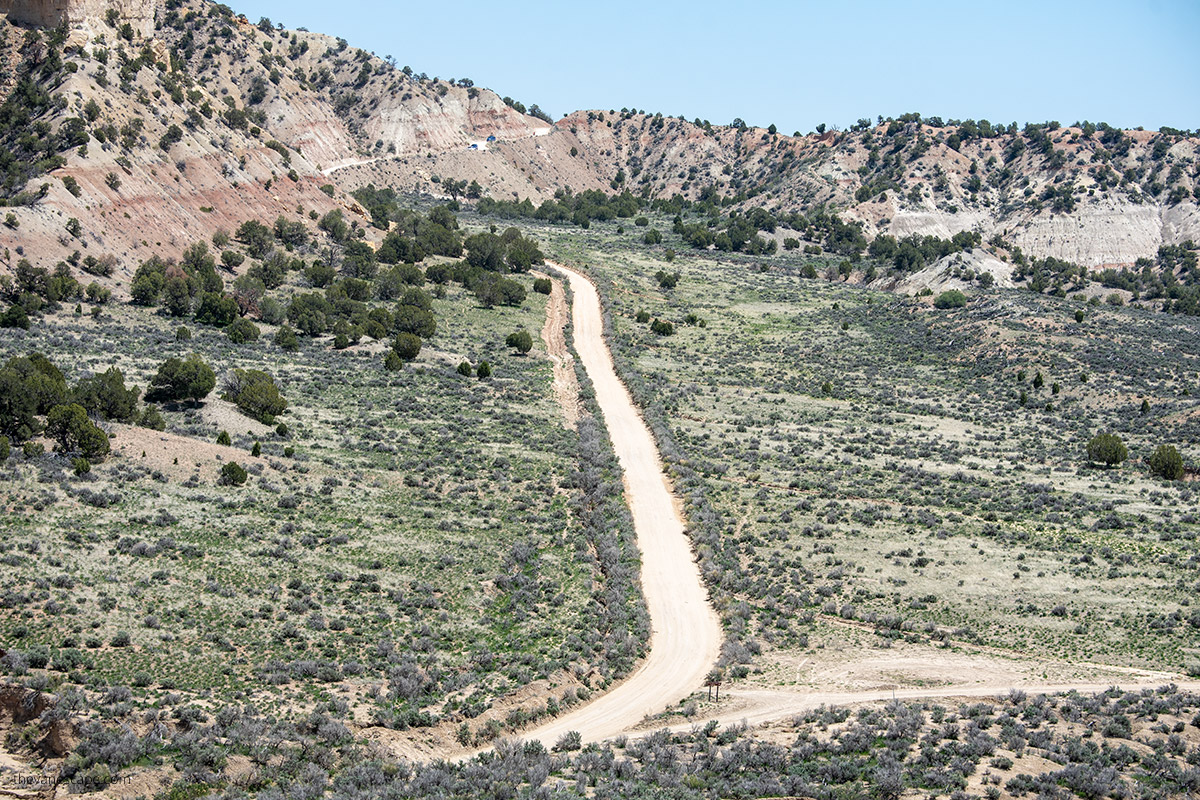 How long is Cottonwood Canyon Road in Utah?
Cottonwood Canyon Road in Utah is 46 miles (74 kilometers) long. It connects the town of Cannonville, which is on Utah Route 12- National Scenic Byway, with Highway 89, just west of Big Water.
Driving Directions to Cottonwood Canyon Road, Utah
The road starts (or ends) in Cannonville. You can begin to drive this route from the north or the south. Escalante is the most famous and significant town in the north, and in the south is Kanab, Utah, or Page, Arizona. We did this scenic drive from north to south while we drove from Escalante to Kanab.
From the town of Escalante
Head west on UT-12 W/E Main St toward N 100 W. Drive approx 34 miles to Cannonville. Turn at the gas station in Cannonville, UT, on Highway 12 for the North entrance to Cottonwood Canyons Scenic Backway. Follow the signs for Kodachrome Basin, and after the turnoff for Kodachrome State Park, the road will transition into a dirt path.
From Kanab
Head east on US-89 E toward E 300 S. The South entrance to Cottonwood Canyons Scenic Backway is located 64 miles east of Kanab, UT, on Highway 89. You may consider a Drive & Hike Tour that follows a well-planned route along Cottonwood Road from Kanab.
Our Tip: Discover the best adventures and hidden gems in Kanab, a city we adore and find ourselves returning to time and time again! You can also combine this trip with visiting the nearby Paria Townsite.
From Page
Head west on US-89 W toward S Lake Powell Blvd. It's about 26 miles driving via Highway 89 to the turn into a dirty road. It's well-marked.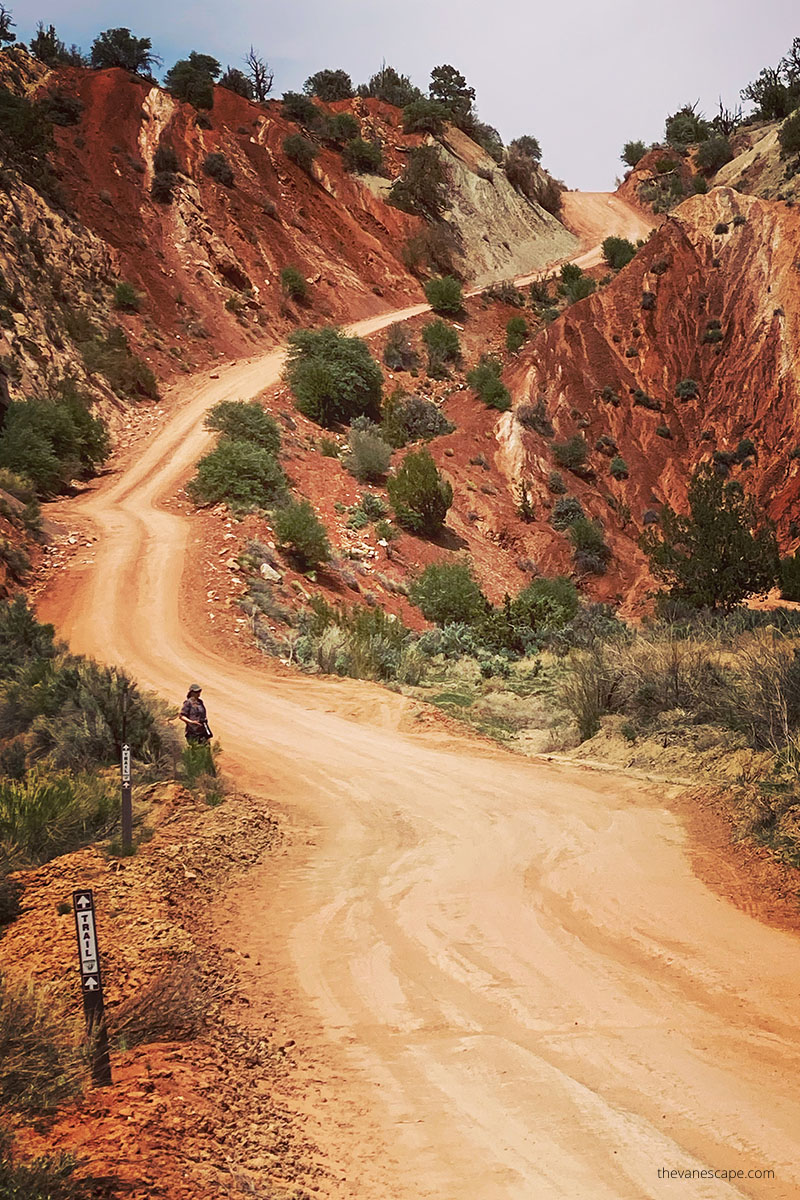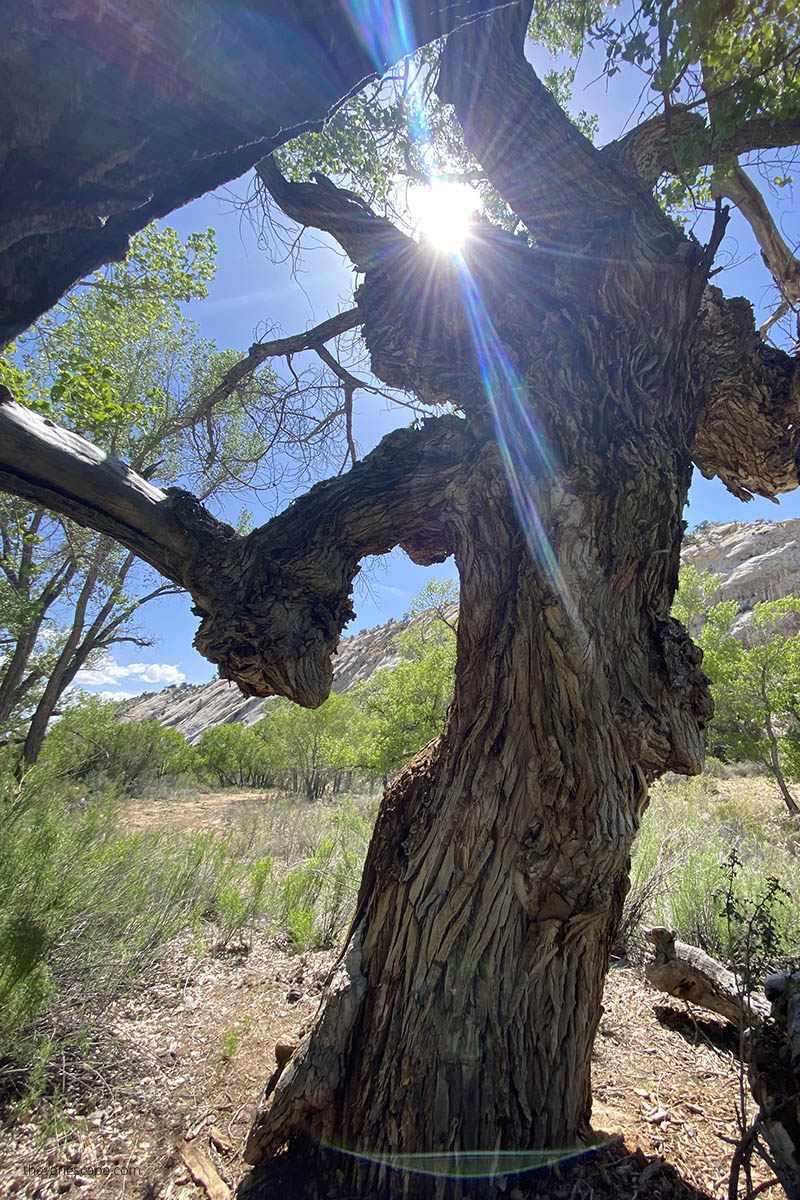 Top Things to Do on Cottonwood Canyon Road
Below is a short list of our best attractions along this route, which we describe in more detail:
Visit Grosvenor Arch, a massive double arch.
Hike through Cottonwood Wash and other slot canyons.
Enjoy the views.
Capture photographs of the colorful rock formations and cottonwood trees.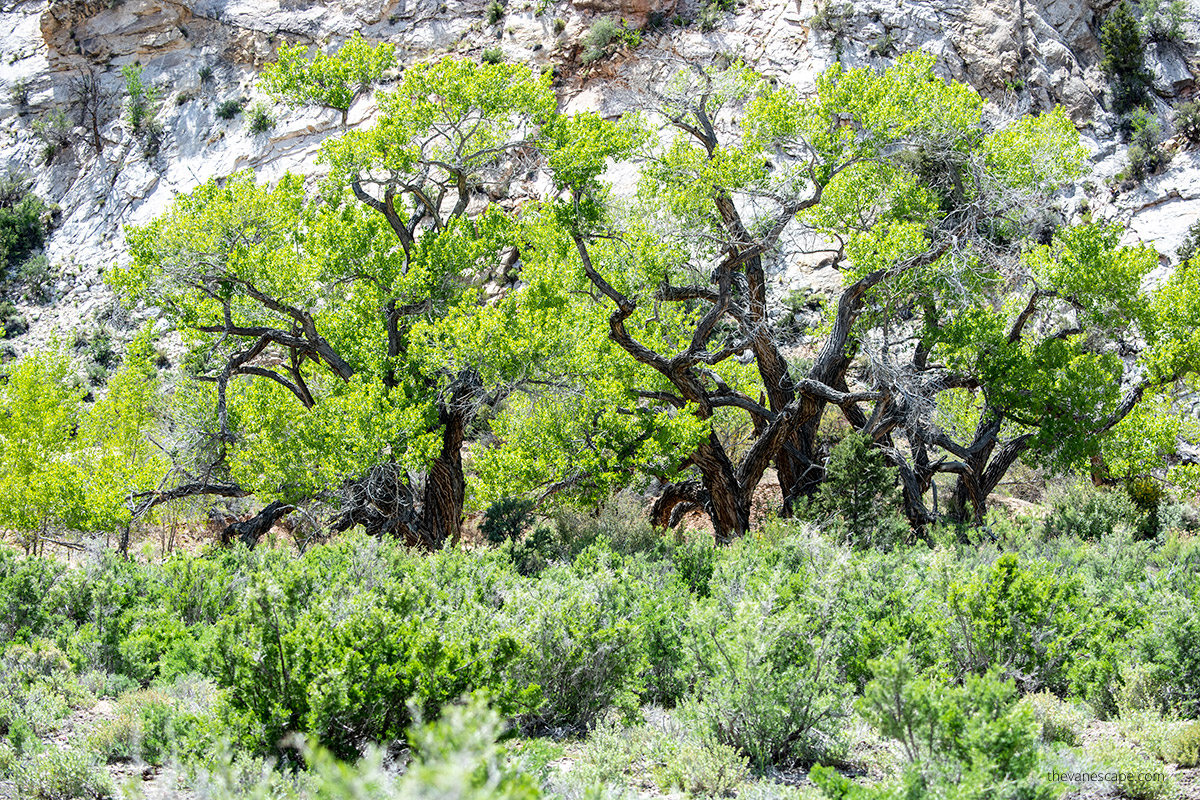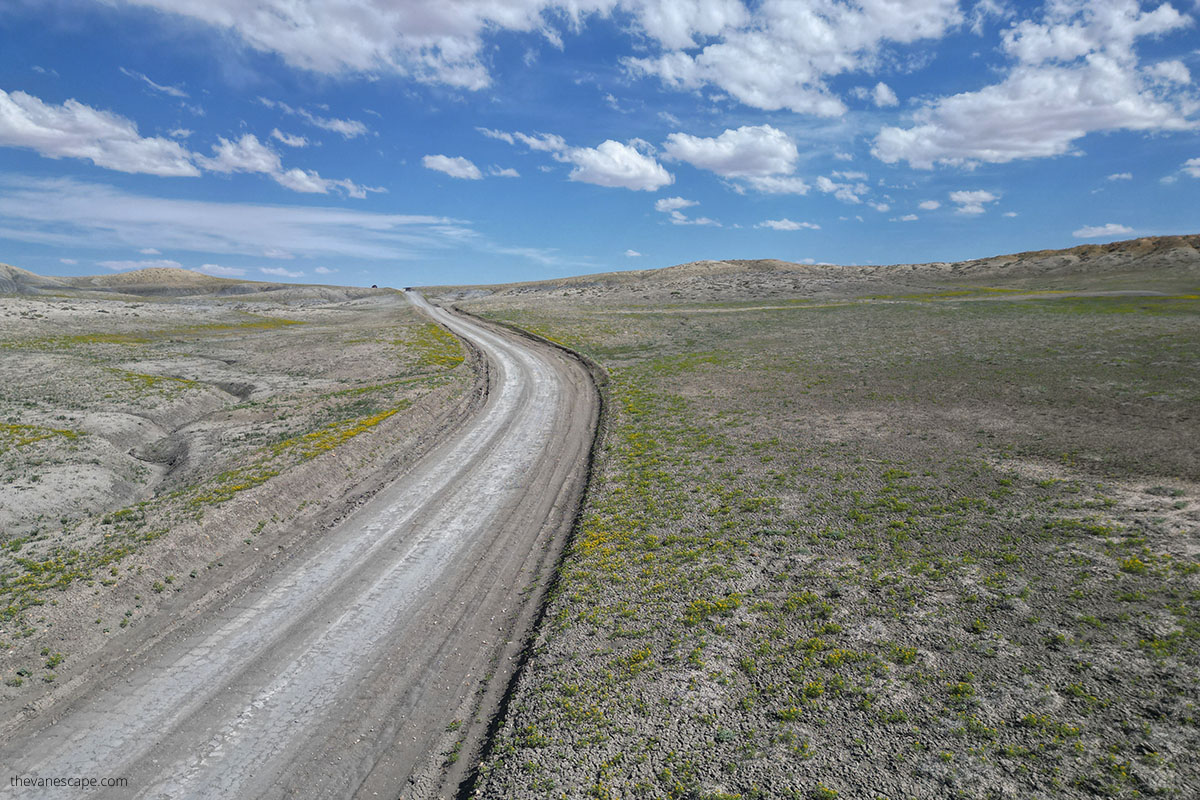 What To Expect While Driving the Cottonwood Canyon Road?
Driving the Cottonwood Canyon Road in Utah is an adventure that offers a mix of natural beauty, geological wonders, and a taste of the wild and rugged landscape of the American Southwest. Here's what you can expect while driving this scenic route:
Varied Road Conditions
Unpaved Surfaces: Most of the road is unpaved, with a graded dirt surface and underlying clay base.
Possible Impassability: The road can become impassable when wet, even for 4×4 vehicles.
Rough Sections: Some areas may be rocky, steep, or narrow, requiring careful navigation.
Stunning Scenery
Canyon Views: Expect breathtaking views of deep canyons, jagged cliffs, and towering rock formations.
Colorful Geology: The area is known for its multicolored sandstone, including the famous Yellow Rock. River Crossings: The road follows the Paria River's and Cottonwood Wash's curves, offering beautiful river views.
Hiking Opportunities
Trailheads: Access to several hiking trails, including Paria Box, Lower Hackberry Canyon, and Cottonwood Wash Narrows (keep reading for best hike details).
Slot Canyons: Explore narrow slot canyons and natural stone arches along the way.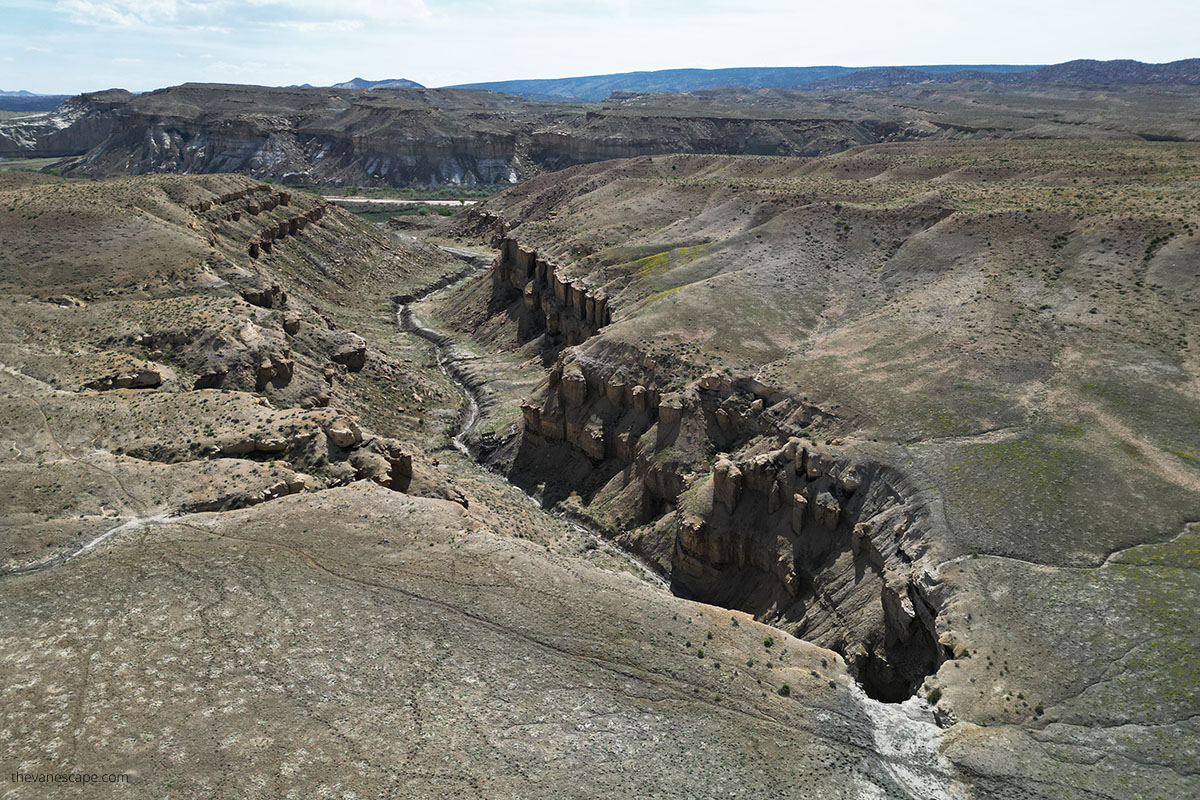 Isolation and Wilderness
Limited Services: There is no cell reception on this route. No services are available along the route, so plan for food, water, fuel, and emergency supplies.
Remote Feel: The road offers a sense of isolation and connection to the untouched wilderness.
Wildlife and Flora
Plant Life: Look for cottonwood trees, sagebrush, and other native plants.
Wildlife Sightings: Possible encounters with local wildlife such as deer, birds, and small mammals.
Weather Considerations
Seasonal Changes: Road conditions can vary with the seasons, and summer thunderstorms or winter snow may affect accessibility. Check out the weather before your trip.
Temperature Fluctuations: Be prepared for temperature changes, especially if you plan to hike or camp.
Photographic Opportunities
Picture-Perfect Spots: Bring your camera to capture the unique landscapes, rock formations, and scenic vistas. We also took some photos with a DJI Mini 3 Pro drone, which is perfect for travel.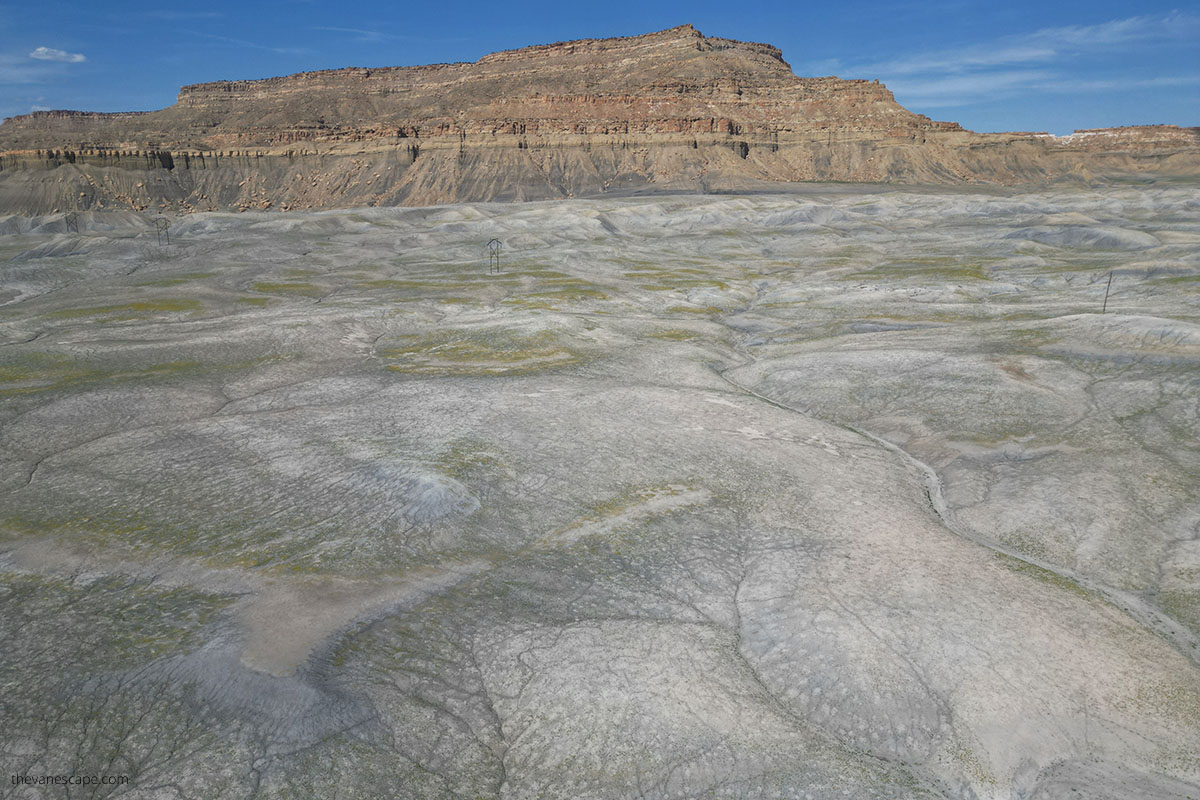 Cottonwood Canyon Road Driving Tips
Driving Cottonwood Canyon Road offers a unique and breathtaking experience but requires careful planning and consideration. Following these tips and planning, you can enjoy a memorable and safe adventure along Cottonwood Canyon Road. Whether you're exploring the hikes, capturing photographs, or simply enjoying the drive, this scenic backway offers a one-of-a-kind experience in Utah's rugged landscape. Here are some essential tips for a safe and enjoyable journey:
Check road conditions
Cottonwood Canyon Road is mostly dirt and can become impassable when wet. Always check with local officials or visitor centers for current road conditions, especially after rain or snow.
Choose the right vehicle
Choose the right vehicle: While a passenger car can handle the road in ideal conditions, a vehicle with high ground clearance and four-wheel drive is recommended. The road can be steep, narrow, rocky, and muddy. With the right vehicle, the ride will be more comfortable and safer. We rented a Jeep Wrangler with 4WD for this road trip, which was the perfect choice.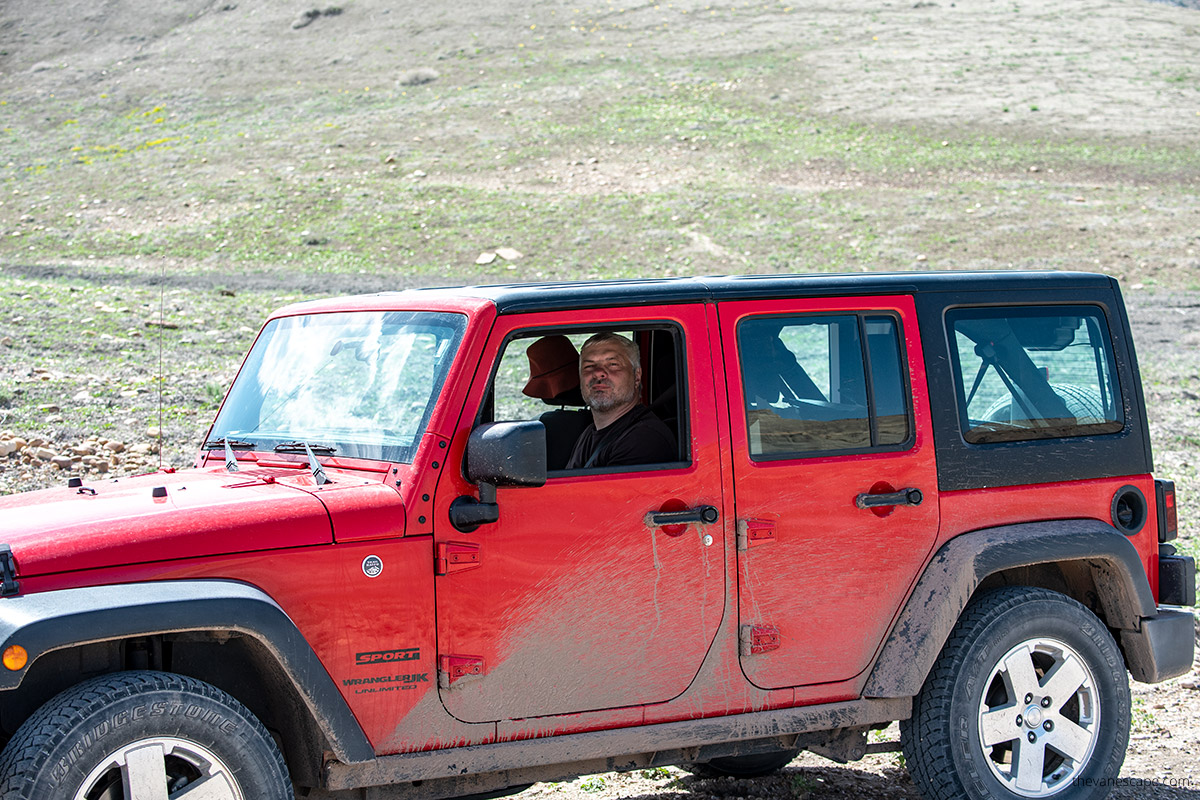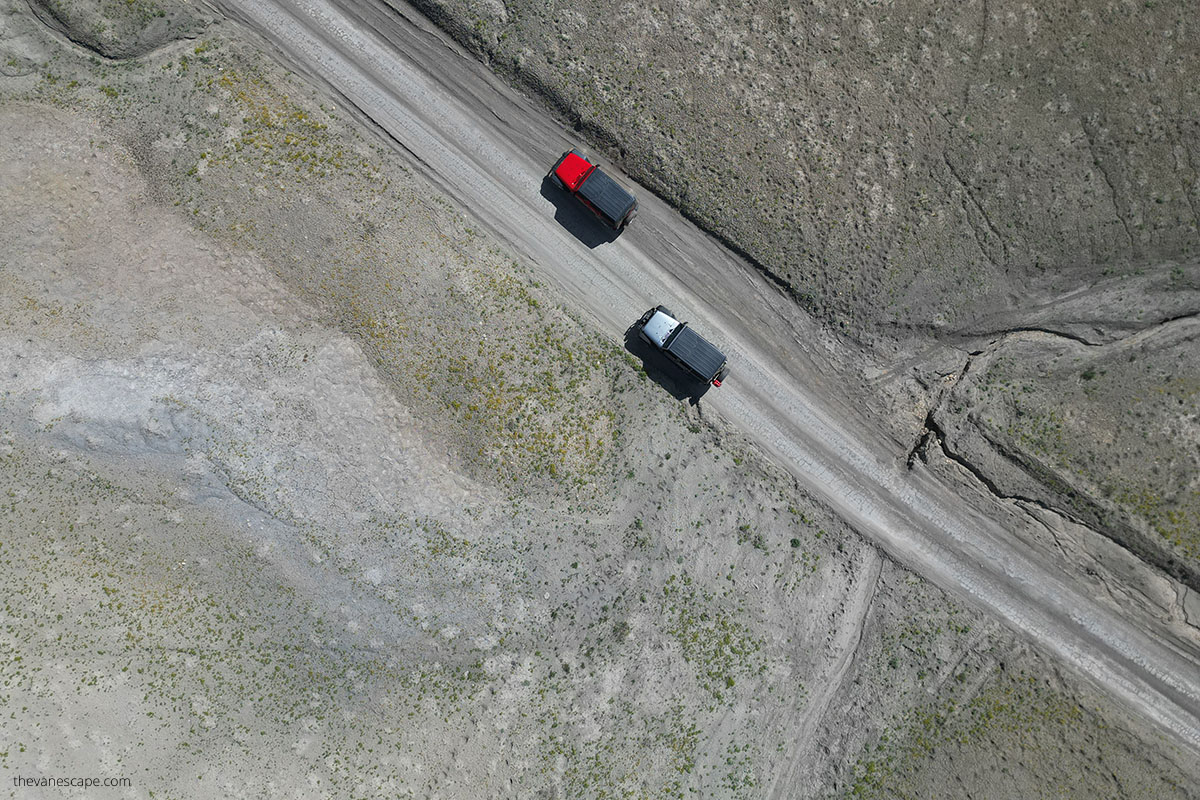 Take essential utensils with you
Take essential utensils with you: No services are available along the route, so you should take enough food, water, fuel, and emergency equipment. A spare tire, jack, and essential tools can also be helpful in case of a breakdown. If you travel in your own vehicle, check out our Road Trip Packing List Essentials and Car Camping Checklist.
Plan your time
Cottonwood Canyon Road isn't a quick shortcut. It's about 2 -3 hours without stops. But it's a scenic route, so stops are perfect. Plan enough time to enjoy the scenic drive and explore the sights along the way. The drive may take 2 – 3 hours or longer, depending on stops and road conditions.
Watch the weather
Avoid the road if rain is forecasted or has rained recently. The clay soil can become extremely slippery, rendering even four-wheel drive useless. Flash floods are also a problem, especially during summer storms.
Observe traffic rules
The road is shared by other drivers, hikers, and sometimes livestock. Drive at reasonable speeds, dodge oncoming traffic if the road is narrow, and be considerate of wildlife.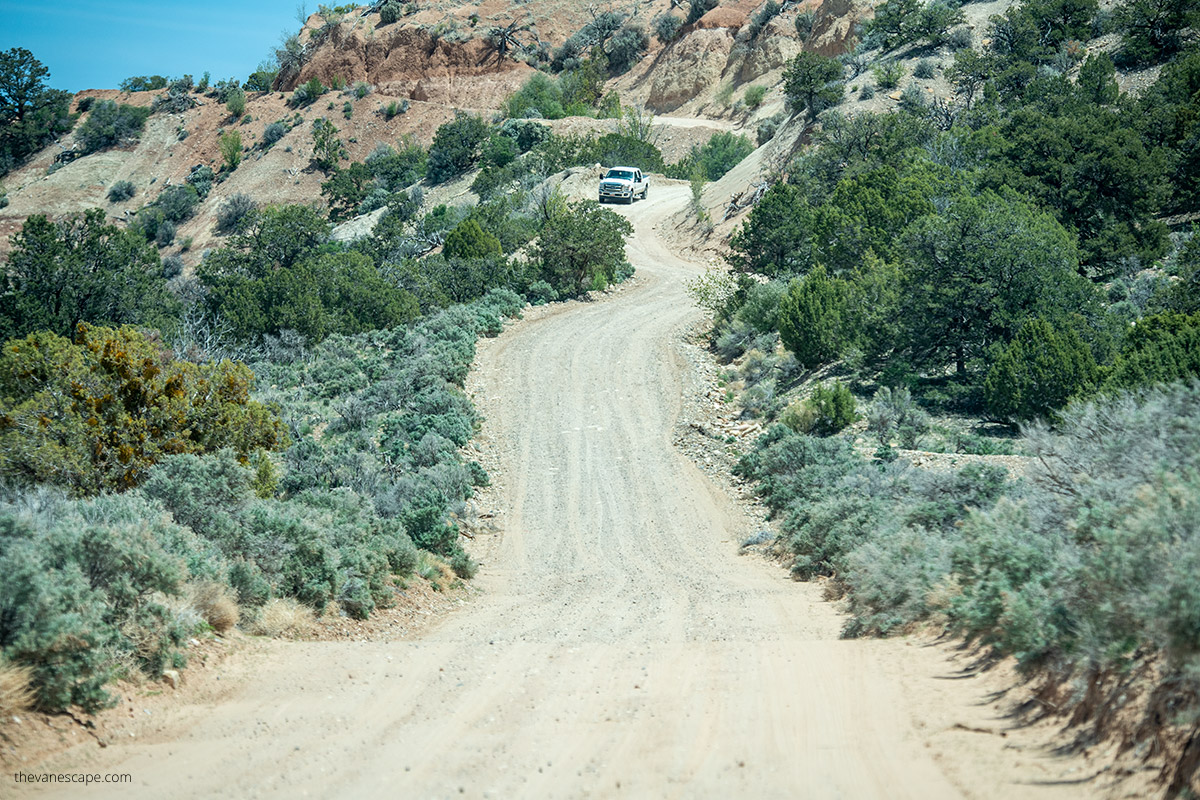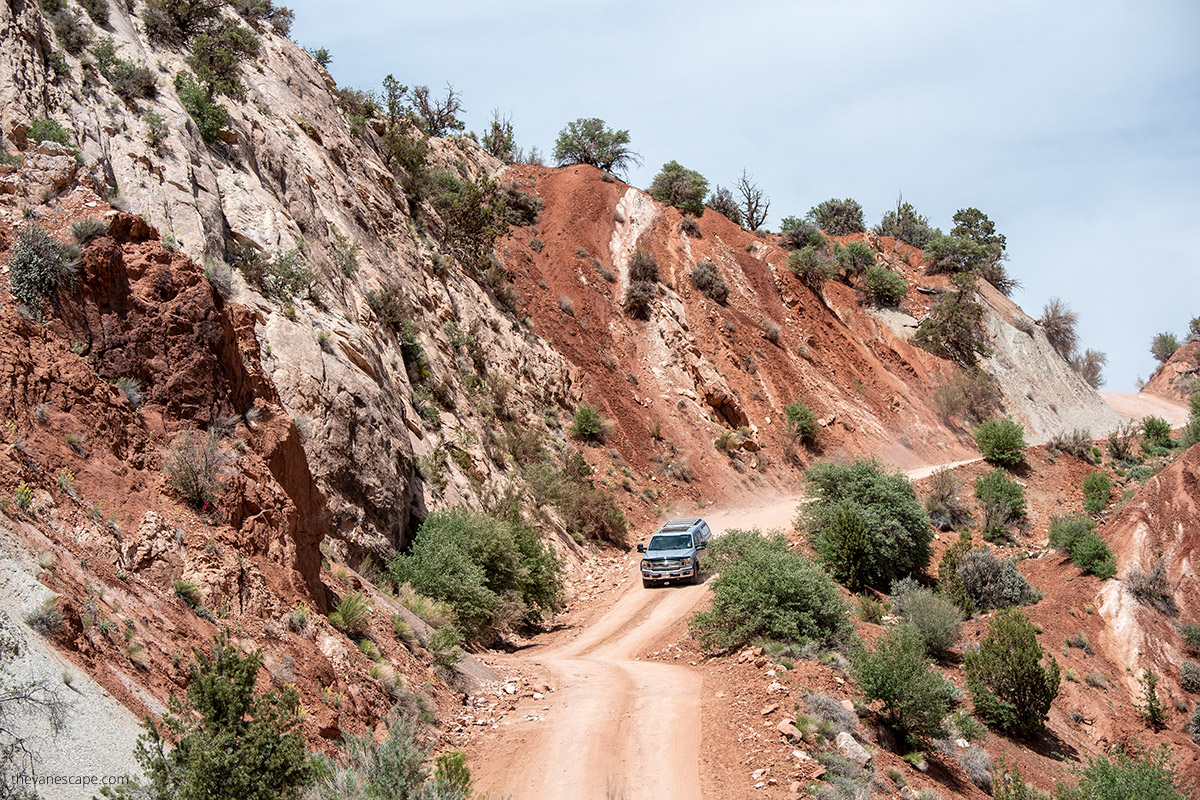 Use a reliable map or GPS
The road is usually well signposted, but a detailed Utah Road and Recreation Atlas or GPS showing the route can help you navigate and find waypoints and points of interest.
Respect the environment
Respect the environment: stay on designated roads and trails, take all your trash, and follow Leave No Trace principles to preserve the area's natural beauty.
Consider your ability
If you're uncomfortable off-road or on unpaved trails, join this scenic guided tour or seek advice from locals before heading out.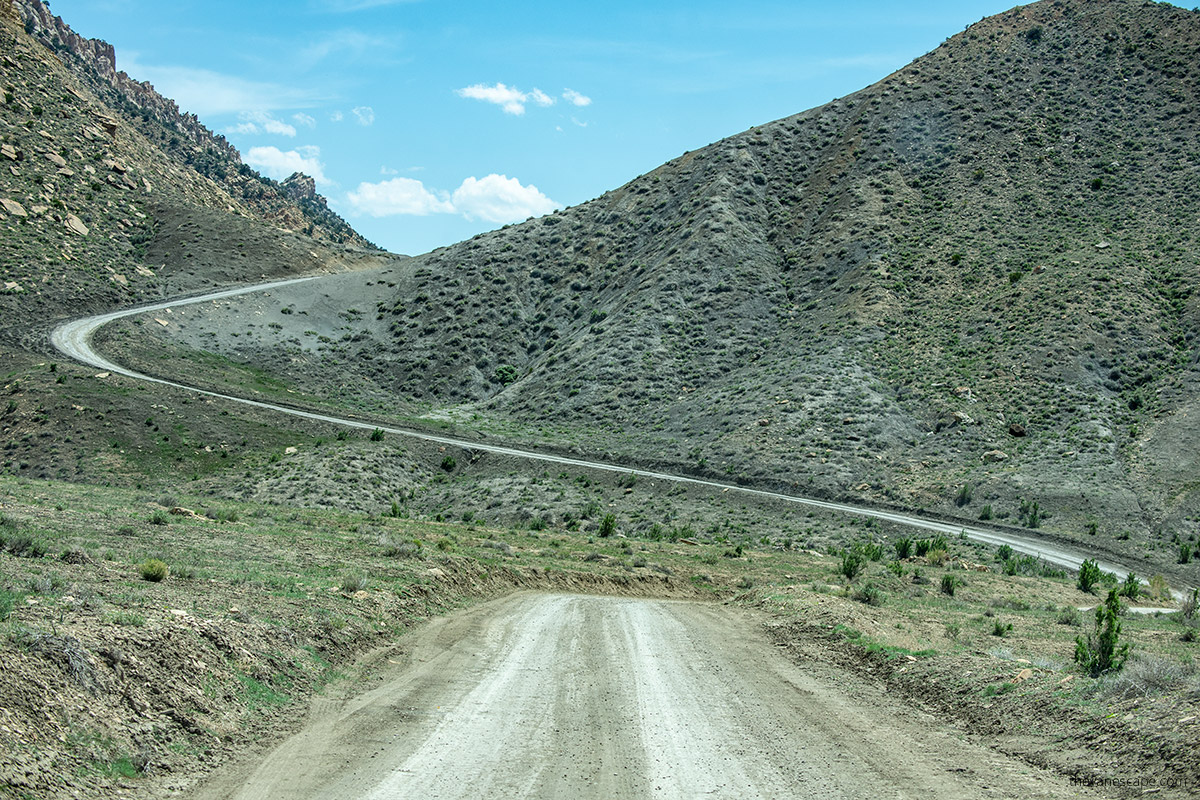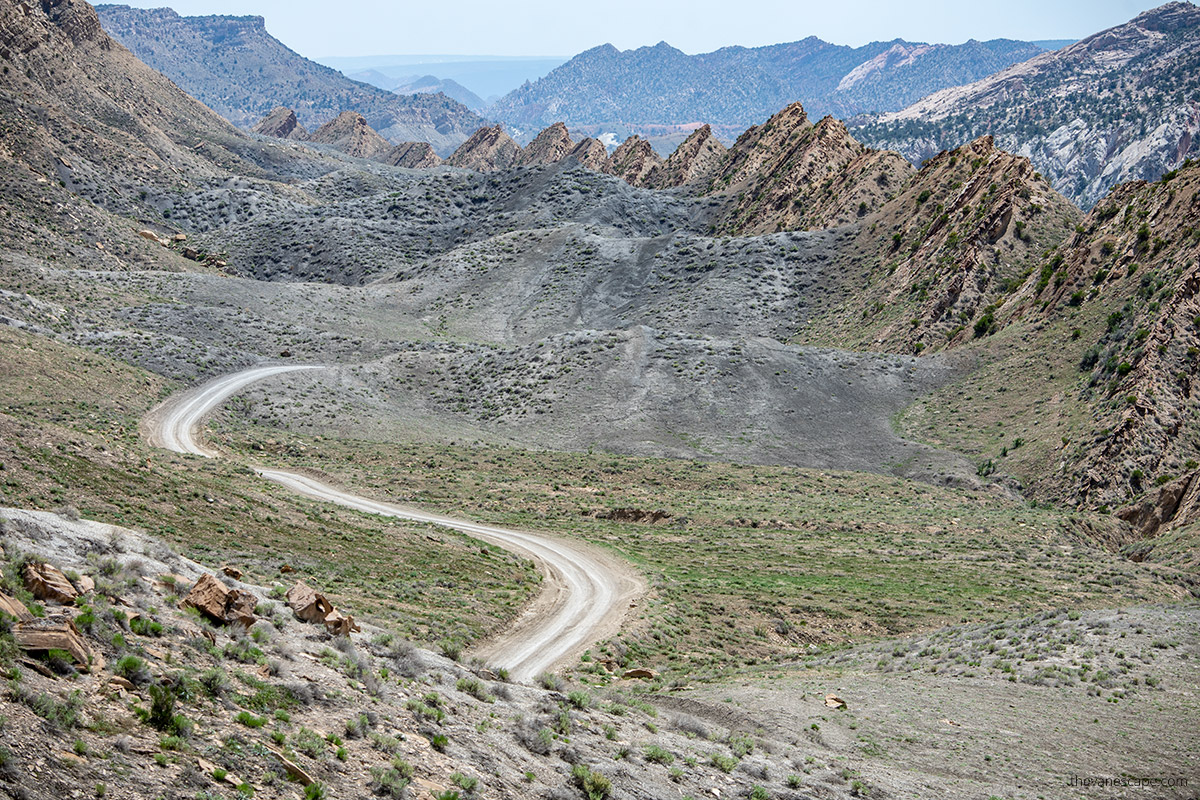 Inquire locally
Visit the Grand Staircase-Escalante National Monument Visitor Center in Cannonville or other local visitor centers, like Kanab Visitor Center, to inquire about current weather, road conditions or seasonal closures on the Cottonwood Canyon Road, and any other special concerns you may have.
Capture the moment
Capture the moment: don't forget your camera! The drive offers breathtaking views and unique geological formations you will never forget.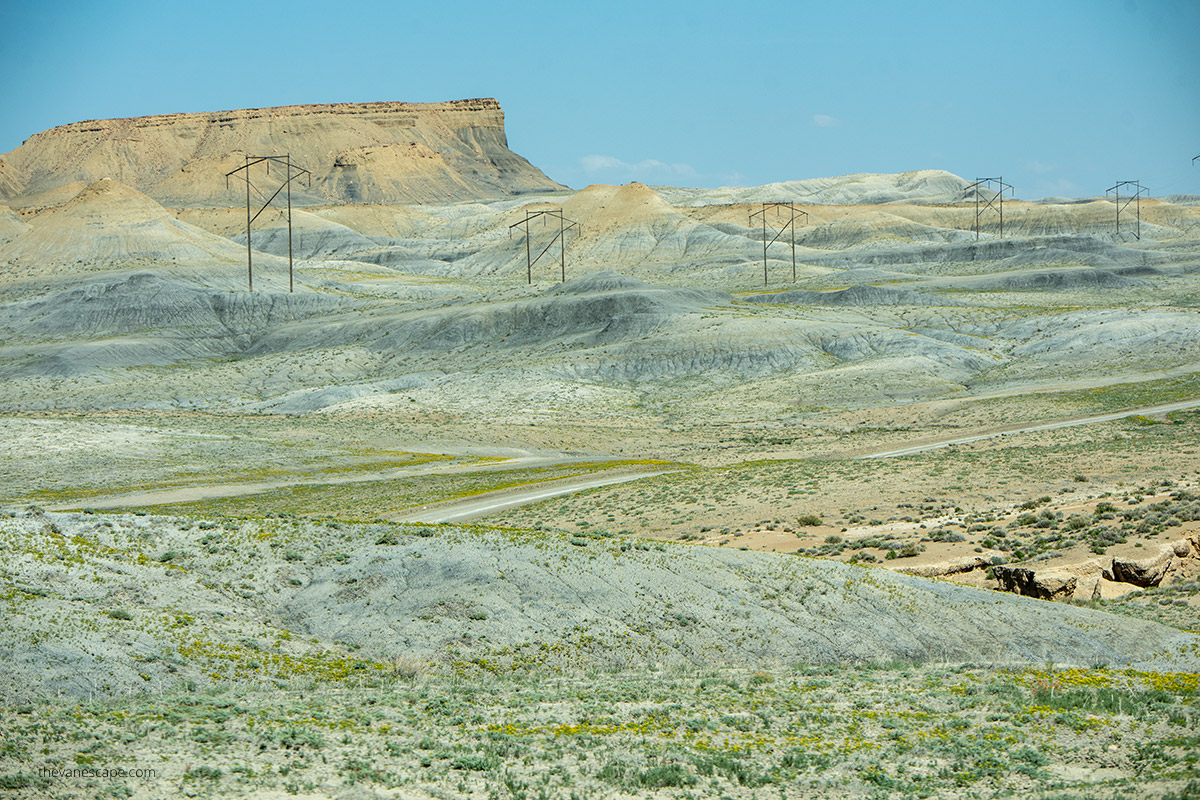 The Best Hikes Along Cottonwood Canyon Road in Utah
Cottonwood Canyon Road provides access to some of Utah's most unique and breathtaking hikes. From the enclosed canyons of Paria Box and Lower Hackberry to the colorful spectacle of Yellow Rock and the contrasting experiences of Cottonwood Wash Narrows, there's a hike for every interest and skill level.
Paria Box Trailhead
Location: The Paria Box Trailhead is near the Paria River and Cottonwood Creek confluence.
Description: This hike follows the Paria River through a short, enclosed canyon known as Paria Box. It's a relatively easy hike that offers a chance to explore the area's unique geology, with towering canyon walls and a winding river path.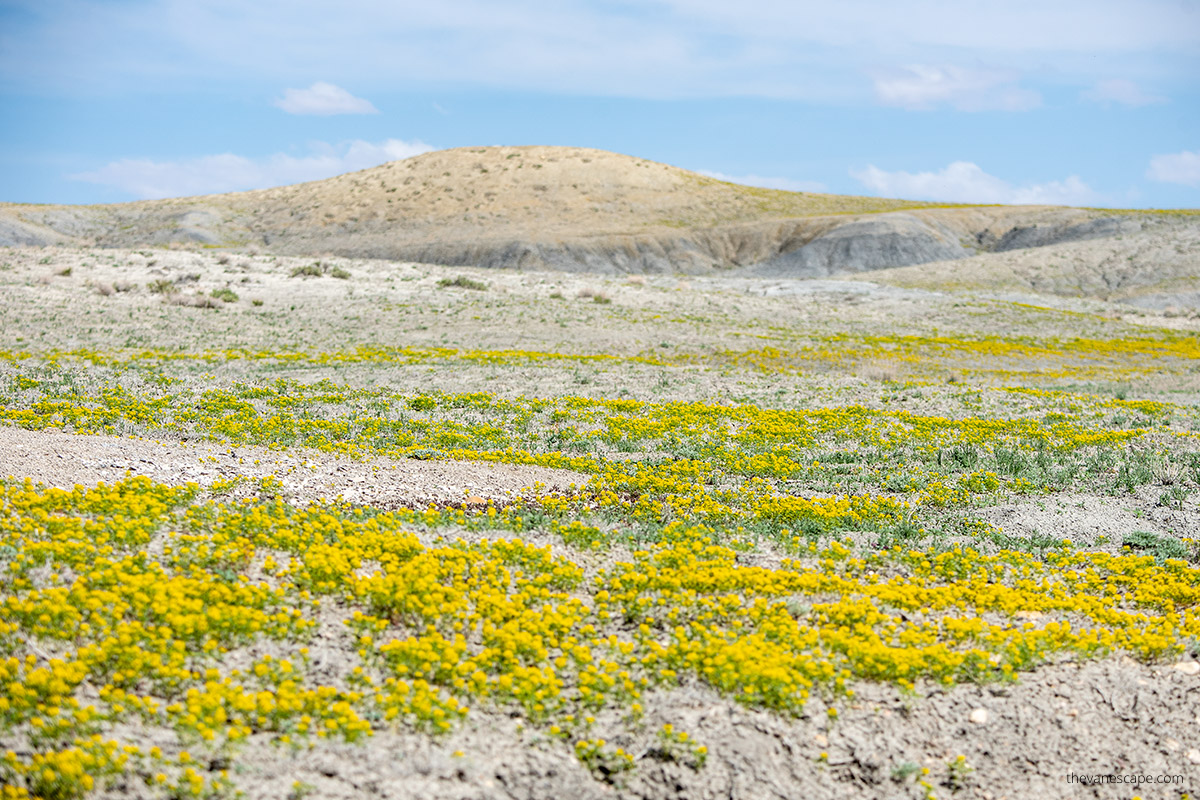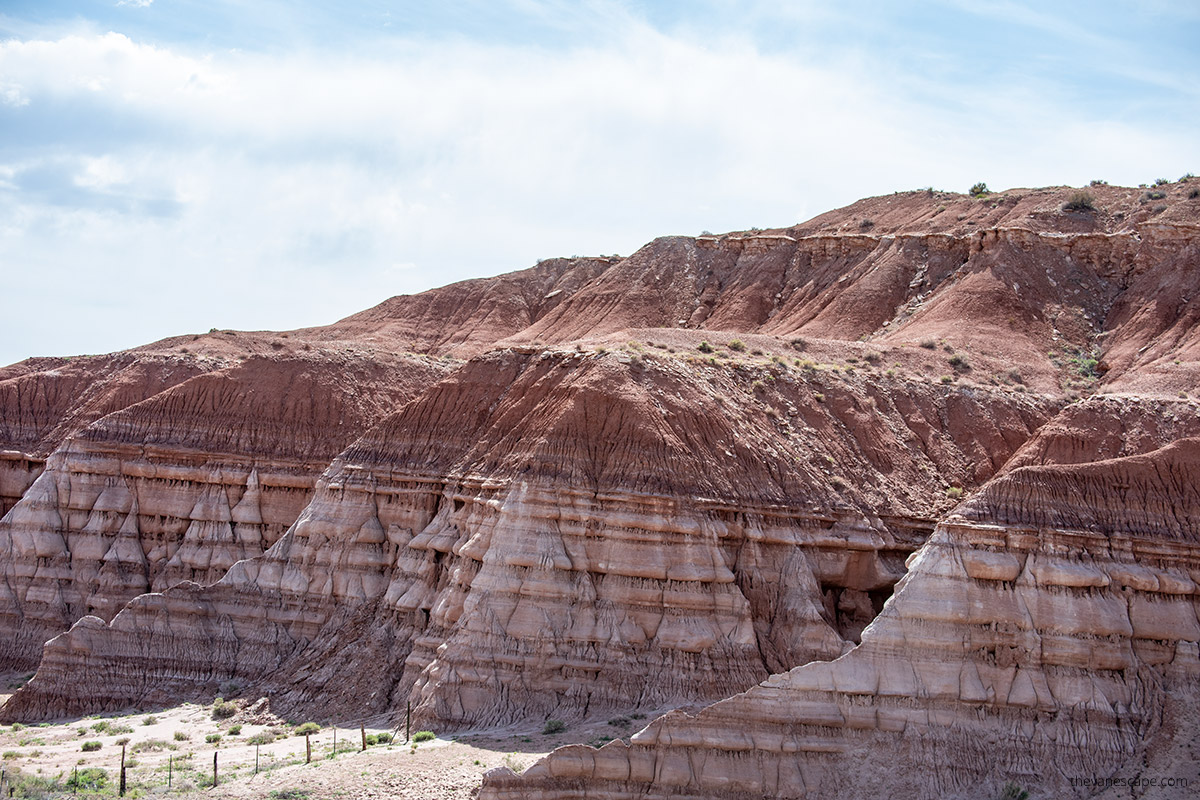 Lower Hackberry Canyon Trailhead
Location: Lower Hackberry Canyon's trailhead is off Cottonwood Canyon Road, north of the Yellow Rock trailhead.
Description: This hike takes you through the lower 2 miles of Hackberry Canyon, a major tributary along Cottonwood Canyon Road. The hike can be extended for many more miles upstream, offering a remote and beautiful experience with steep sandstone walls and a meandering creek.
Yellow Rock Hike
Location: The trailhead to Yellow Rock is located approximately 2 miles north of the Paria River confluence along Cottonwood Canyon Road.
Description: Yellow Rock is a smooth dome of swirling, multicolored Navajo sandstone. The trail is short but steep, leading to panoramic views of the surrounding landscape. The unique coloration and geological formations make it a highlight of the area.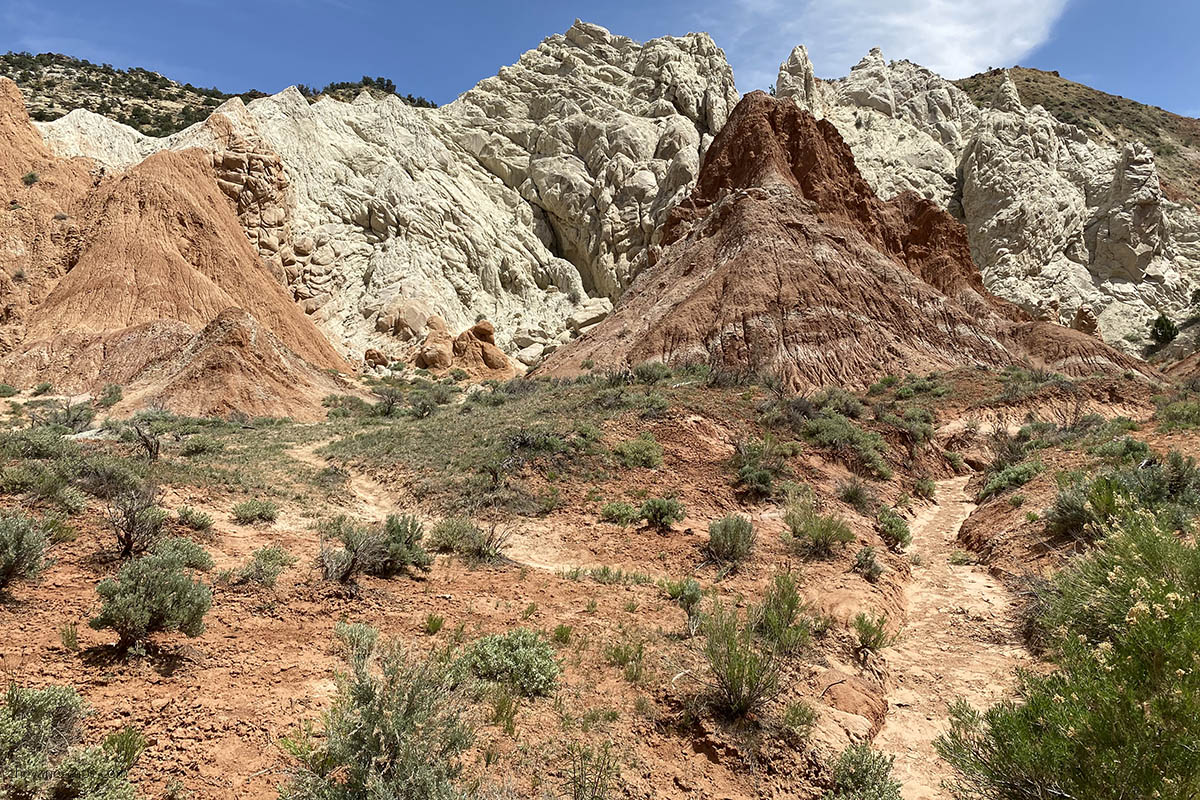 Cottonwood Wash Narrows (South and North):
Location: The South and North Cottonwood Wash Narrows trailheads are accessible from Cottonwood Canyon Road. The South Narrows trailhead is located near the road's southern end, while the North Narrows trailhead is found further north, beyond the Grosvenor Arch turnoff.
Description:

South Cottonwood Wash Narrows: This trail takes you through a narrow slot canyon with tall sandstone walls. It's a beginner-friendly hike that offers stunning rock formations.
North Cottonwood Wash Narrows: The northern section offers a more challenging hike with jagged pinnacles and dramatic sections of steep, tilted cliffs.
Our Tip: If you like slot canyons, check out other spectacular slot canyon hikes in this part of Southern Utah. We hiked and described our favorites in detail: the Narrows in Zion, Zebra Slot Canyon, Buckskin Gulch, and Peekaboo Canyon in Kanab. The nearest Cottonwood Road is the stunning and relatively easy Willis Creek Slot Canyon, so you can combine it in one day.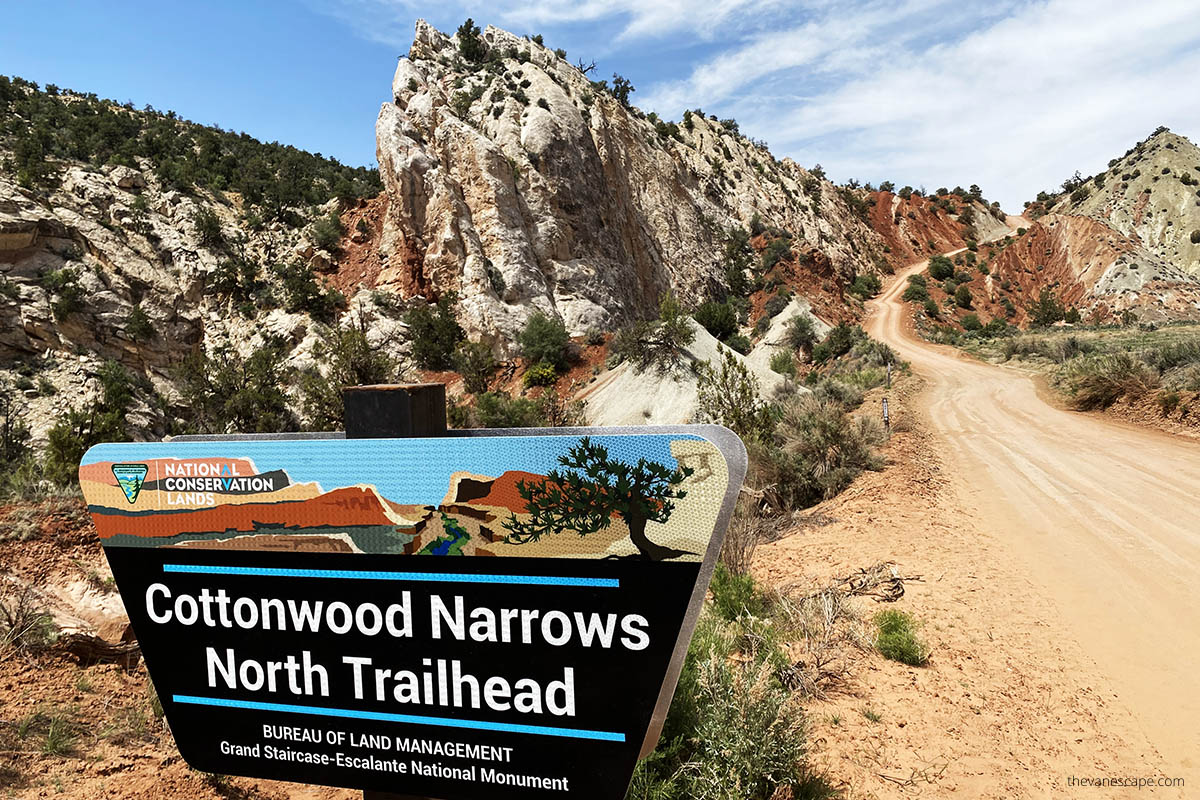 Grosvenor Arch: A Must-Visit Landmark
Nestled within the stunning landscapes near Cottonwood Canyon Road, Grosvenor Arch is a majestic testament to nature's artistry. With its soaring height and elegant curves, this remarkable double arch offers a breathtaking sight that's a photographer's dream. It's only a 5-10-minute walk, not a hike. But it's one of the best attractions along the Cottonwood Canyons Scenic Backway. If you like stone and natural arches and have already explored Arches National Park, this lonely roadside arch will also charm you.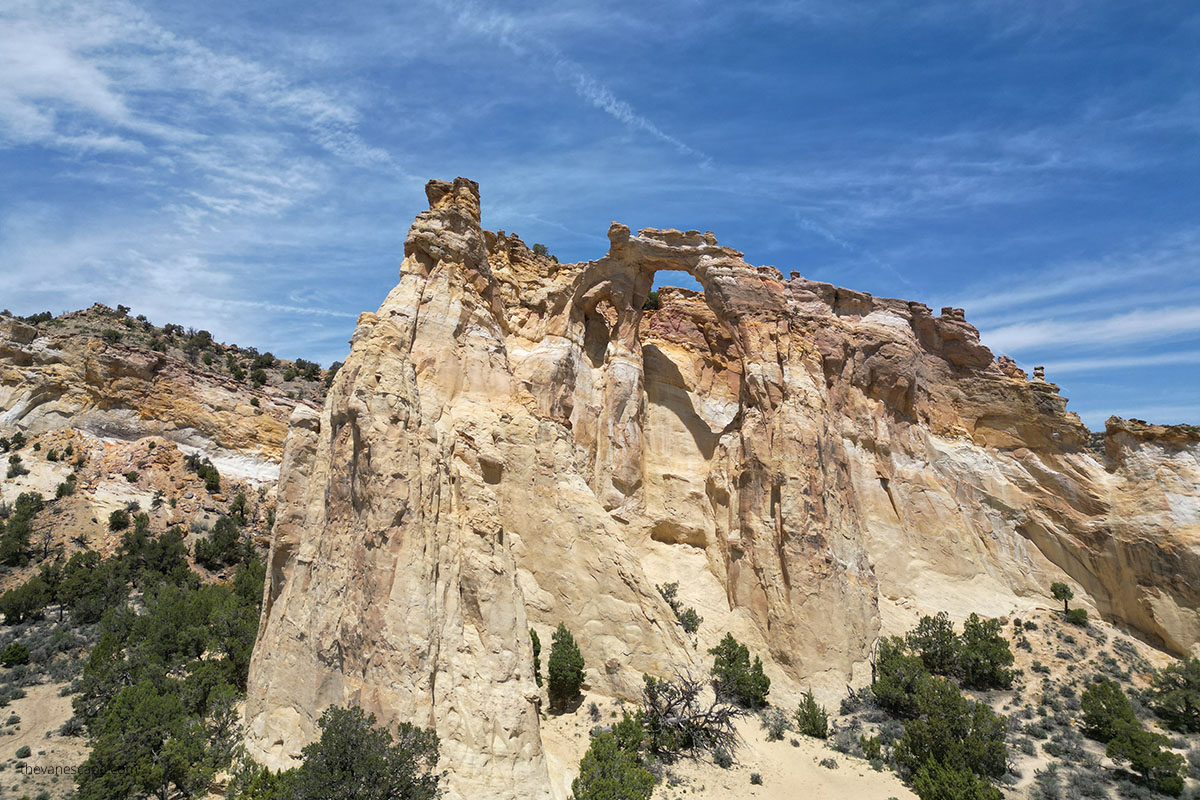 Camping Along Cottonwood Canyon Road
Dispersed Camping on the BLM Lands
Availability: Dispersed camping is allowed in many areas along Cottonwood Canyon Road, providing a chance to set up camp in remote and scenic locations.
Regulations: Follow Bureau of Land Management regulations, such as camping at least 200 feet from water sources and packing out all trash.
Accessibility: Some spots may require high-clearance or 4×4 vehicles to reach, especially after rain.
Designated Campgrounds
Near the northern end of Cottonwood Canyon Road, the Kodachrome Basin State Park offers three developed Kodachrome campgrounds with amenities like restrooms, picnic tables, and fire pits.
Nearby Alternatives
Escalante Petrified Forest State Park: A short drive from Cottonwood Canyon Road, this park offers additional camping options with more amenities.
Commercial Campgrounds: Nearby towns like Escalante and Kanab have commercial campgrounds with full hookups and facilities.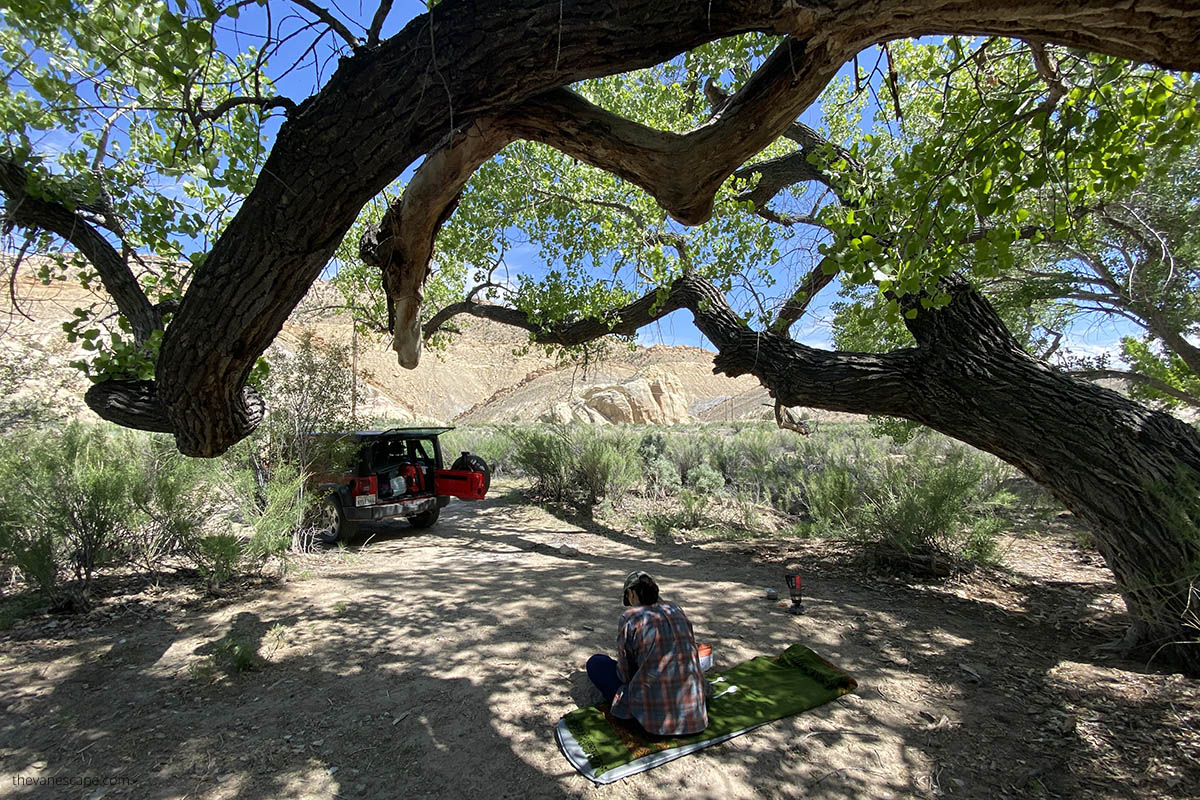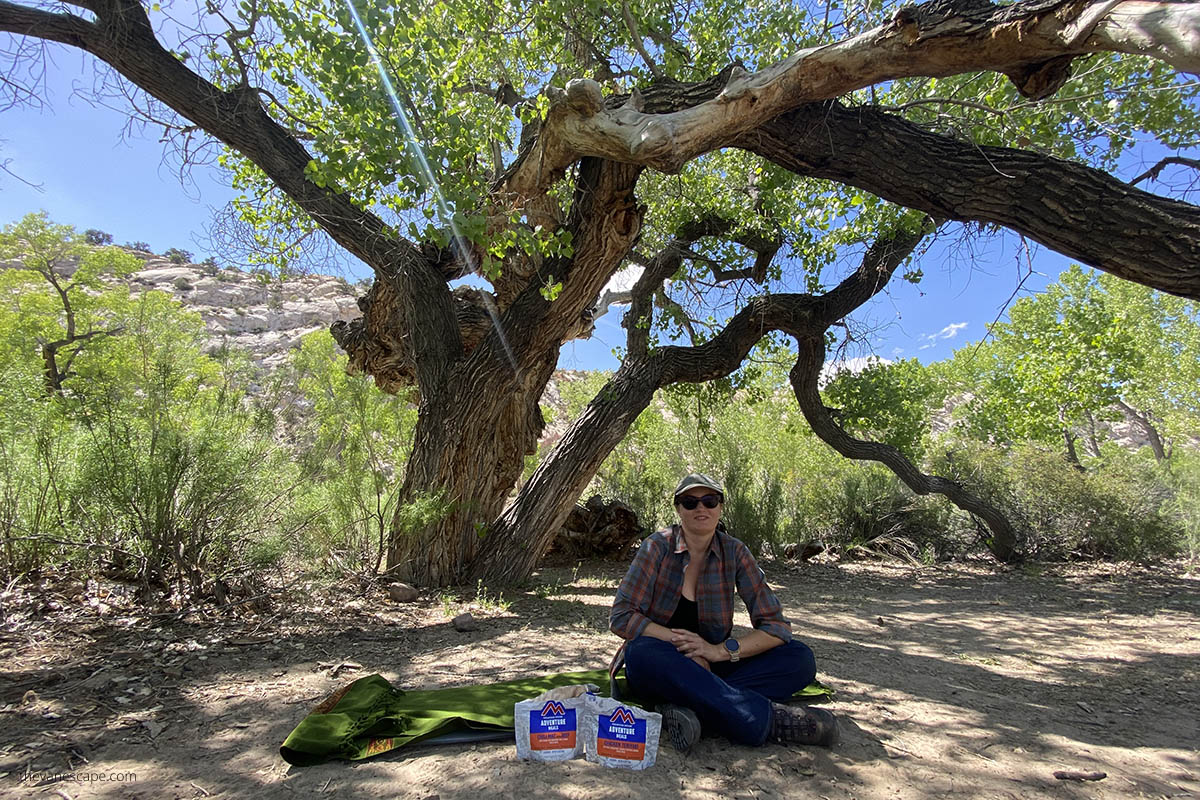 Considerations and Tips
Water: If you plan camping on BLM lands, carry enough water for drinking and cooking, as there are no reliable water sources along the road.
Weather: Be aware of weather conditions, as flash floods and storms can quickly change the landscape.
Fire Safety: Observe fire restrictions and always practice safe fire handling. Most of the year, campfires are prohibited in this part of Utah due to the high fire hazard.
Wildlife: Store food and scented items properly to avoid attracting wildlife to your campsite.
Leave No Trace: Follow Leave No Trace principles to minimize environmental impact.
Driving the Cottonwood Canyon Road – Final Thoughts
Cottonwood Canyon Scenic Backway is more than just a path through the wilderness; it's a journey into the soul of Utah's wild and untamed beauty. The road's twists and turns reveal a landscape rich in color, form, and texture, where every mile brings a new discovery.
Whether you're hiking through the narrow confines of Cottonwood Wash Narrows, capturing the perfect photograph of the double arch at Grosvenor, or simply enjoying the serenity of a remote campsite under the stars, the experiences you'll find along this scenic backway are as diverse as they are inspiring.
As you plan your trip, remember to respect the environment, prepare for the unexpected, and open your heart to the wonders that await.