10 Best Things To Do In Mount Rainier National Park
Check out our list of 10 Best Things To Do In Mount Rainier National Park to plan your perfect holidays in Washington State. Mount Rainier is the highest point in the Cascade Range, a stratovolcano 14,411 feet high. The mountain rises abruptly from the surrounding land and is surrounded by valleys, waterfalls, subalpine meadows, and old-growth forests. More than 25 glaciers descend the flanks of the volcano. No trip to Washington State is complete without an Mt Rainier experience. If you plan to visit Pacific Northwest, you should add Mount Rainier to your must-see list. We prepared this ultimate guide with the 10 best things to do in Mount Rainier National Park to inspire you to travel. We also tell you where to stay, how to get there, and some exciting facts about the Mt Rainier area.
This article may contain affiliate / compensated links. For full information, please see our disclaimer here.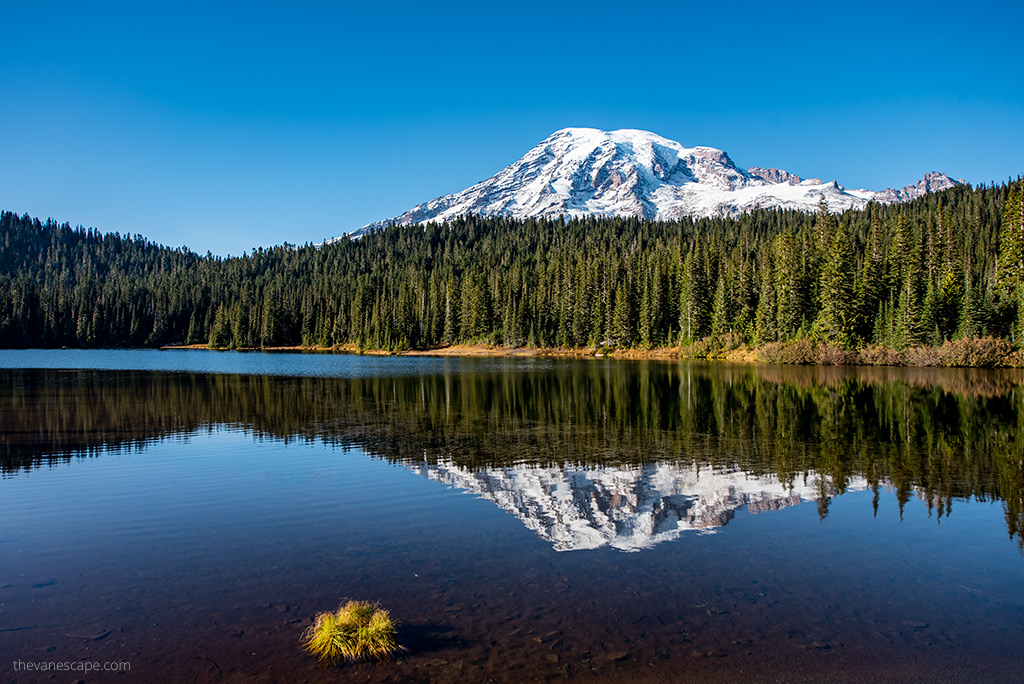 Interesting Facts About Mount Rainier National Park
Mount Rainier National Park is a paradise for photographers, nature lovers, hikers, and climbers. It's a perfect destination for a trip from Seattle. Mount Rainier is a popular peak for mountaineering, with some 10,000 attempts per year, with approximately 50% making it to the summit. So, before we tell you the best things to do on Mount Rainier, check some interesting facts about Mount Rainier.
How tall is Mount Rainier?
Mount Rainier has 14,411 feet (4,392 meters). It is the highest mountain in the state of Washington, U.S., and in the Cascade Range.
What type of volcano is Mount Rainier?
Mount Rainier is an episodically active composite volcano, also called a stratovolcano. Volcanic activity began between one-half and one million years ago, with the most recent eruption cycle ending about 1,000 years ago.
How old is Mount Rainier?
The volcano was built above the surrounding country by repeated eruptions and continuous flows of lava. It is a relatively young volcano, only about 500,000 years old. By contrast, the Cascade Range mountains that Mount Rainier looks down upon are at least 12 million years old.
When did Mount Rainier last erupt?
The volcano erupted last time in 1894-95 when observers from Seattle and Tacoma reported small summit explosions.
When was Mt Rainier National Park established?
On March 2, 1899, President William McKinley signed legislation creating Mount Rainier National Park. It was the fifth national park designated by Congress.
How big is Mount Rainier National Park?
Park covers 369 square miles (957 square km).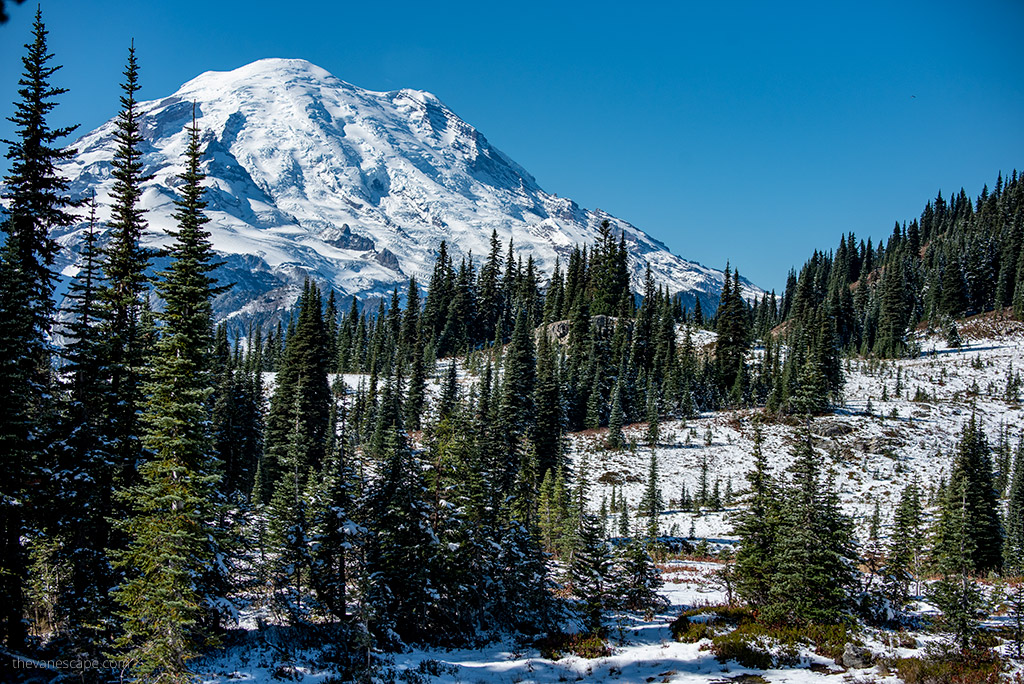 Mount Rainier National Park Weather
Mount Rainier National Park is open year-round. It is a perfect destination for summer holidays and winter getaways. But sometimes roads can be impassable due to the weather. Always check the park's road status before you hit the road.
More than 25 glaciers descend the flanks of the Mount Rainier volcano. Due to it often being shrouded in clouds. Mount Rainier is circled by the Wonderland Trail and is covered by glaciers and snowfields, totaling about 35 square miles (91 km2). So, there is snow year-round at the highest elevations. There are many hiking trails around the mountain, some may have snow on them late in the summer, but popular trails will have a beaten path through or around snow even if it's there.
The climate in Mount Rainier
Mount Rainier's weather is strongly influenced by the Pacific Ocean, elevation, and latitude. The climate is generally cool and rainy. Mountain weather is very changeable, so prepare for your visit. Pack extra clothing, rain gear, and a tent for protection against storms at any time of the year and even for a short hike. Check our list of what to pack for Mount Rainier. Wet, cold weather can occur at any time of the year. Before you go, check weather forecasts, alerts, and avalanche warnings. Visit the NPS website to check the current weather forecast for Mount Rainier National Park.
The best months for a visit
July and August are the sunniest, driest and warmest months of the year. The peak season is in July and August when the weather is warm and dry, and the wildflowers are in bloom. It's usually less crowded in the middle of the week. Parking is limited in many areas of the park. Wait times at the Nisqually and White River entrances can be over an hour on busy summer weekends and holidays. You can avoid the queue if you enter the park early in the morning.
September and October are also great for visits. But rain is possible any day and very likely in spring, fall, and winter.
A winter visit to Mount Rainier
In the winter, the park is covered with snow, creating beautiful scenery to visit. All vehicles (including 4WD) must carry tire chains or other state-approved traction devices inside the park in winter. It is a winter paradise if you love to ski. Mount Rainier is accessible by car in winter only via the Nisqually Entrance in the southwest corner of the park on the way to Paradise. The Carbon River Entrance is open, but the road within the park boundaries is accessible only to pedestrians and bicyclists.
PRO TIP: Always check road status & alerts before your visit to the Park and the current weather forecast as well!
Below, we've compiled charts for you with the lowest and highest average temperatures in Mount Rainier and with average participation.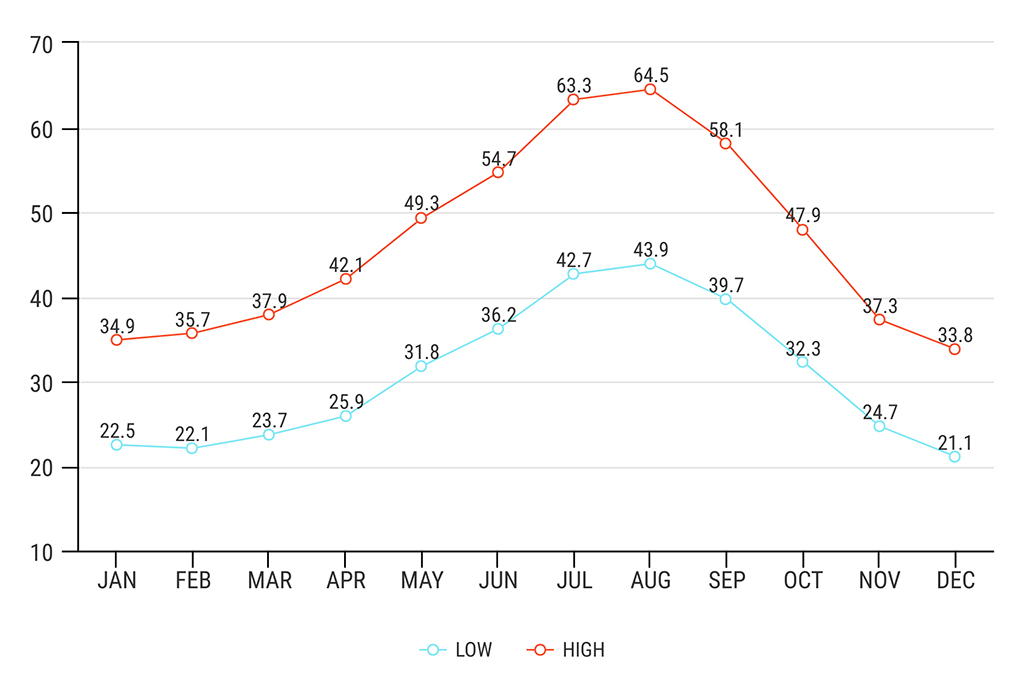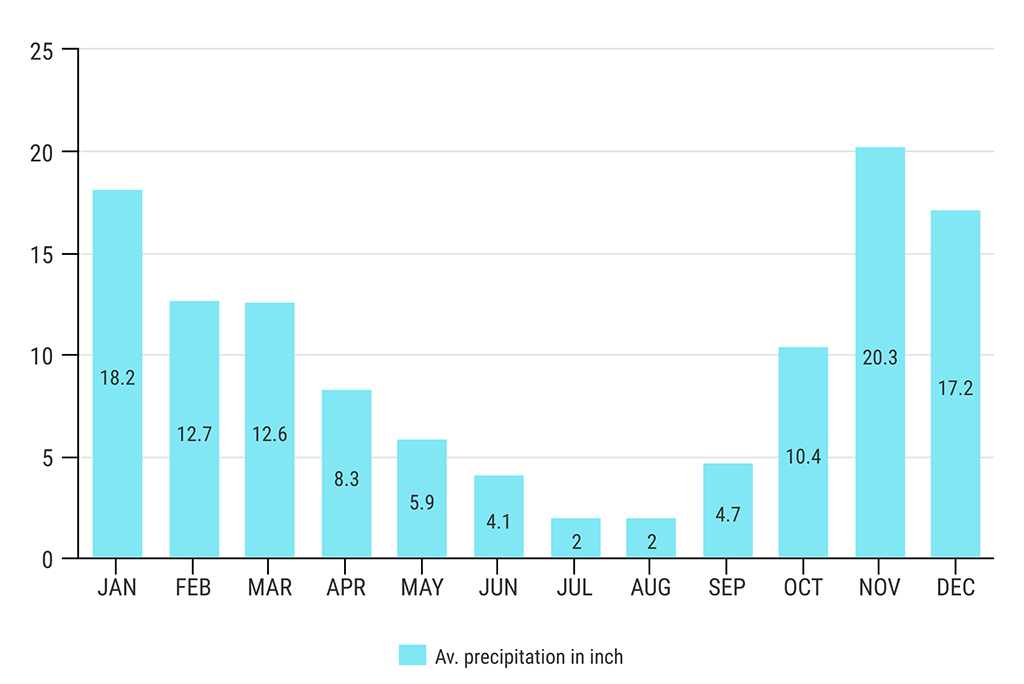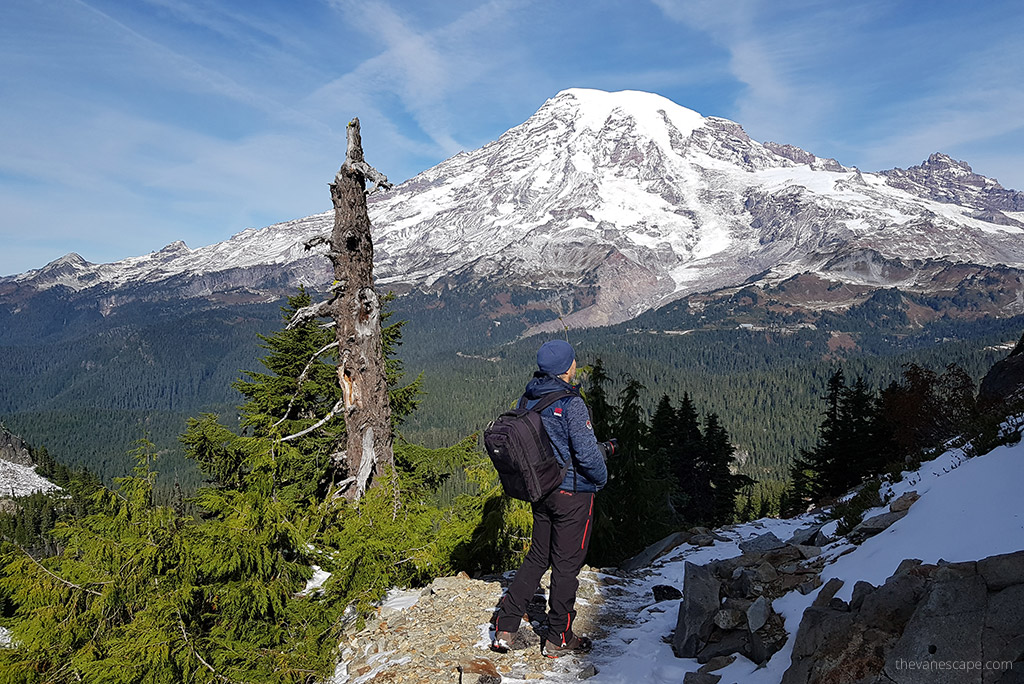 Mount Rainier National Park Entrance Fee
Single Vehicle Fee is $30. So it pays to buy an America the Beautiful Annual Pass if you plan to visit at least three national parks during a year. The card is your ticket to more than 2,000 federal recreation sites across the country, including all US national parks. The pass is valid for 1 year from the month of purchase.
How To Get To Mount Rainier National Park?
By Air
The closest major airport to Mount Rainier National Park is the Seattle-Tacoma International Airport (SEA). It is located only 2 hours away from the main park entrance. So, if you are going to visit Seattle, check our detailed 3 Days Seattle Itinerary before you go.
Another closest major airport is the Portland International Airport (PDX). PDX is about two and a half hours away. If you are going from Portland, check out our 3 Days in Portland Itinerary.
The best flight offers you will find and book are on skyscanner.com, or CheapOair.
By Car
There is no public transportation within Mount Rainier National Park. So, you can get there in your own car. Or if you need to rent a car search for the best rental car deals on tripadvisor.com and Rentalcars. We can certainly recommend Alamo rentals, which we have been using for years in our travels and have never been disappointed.
Estimated Drive time to Mount Rainier National Park:
Seattle, Washington – 2 hours
Spokane, Washington – 4,5 hours (to the East Entrance, closed during winter) or about 6 hours (during winter)
Portland, Oregon – 2,5 hours
Eugene, Oregon – 4,5 hours
Mount Rainier National Park (National Geographic Trails Illustrated Map, 217)
Scale: 1 : 100000

Folded Dimensions: 4.25 x 9.25 in

Waterproof: yes

National Geographics Trails Illustrated map of Mount Ranier National Park is designed to meet the needs of outdoor enthusiasts by combining valuable information with unmatched detail of this spectacular landscape of glaciers, old-growth forests, subalpine meadows, and valleys.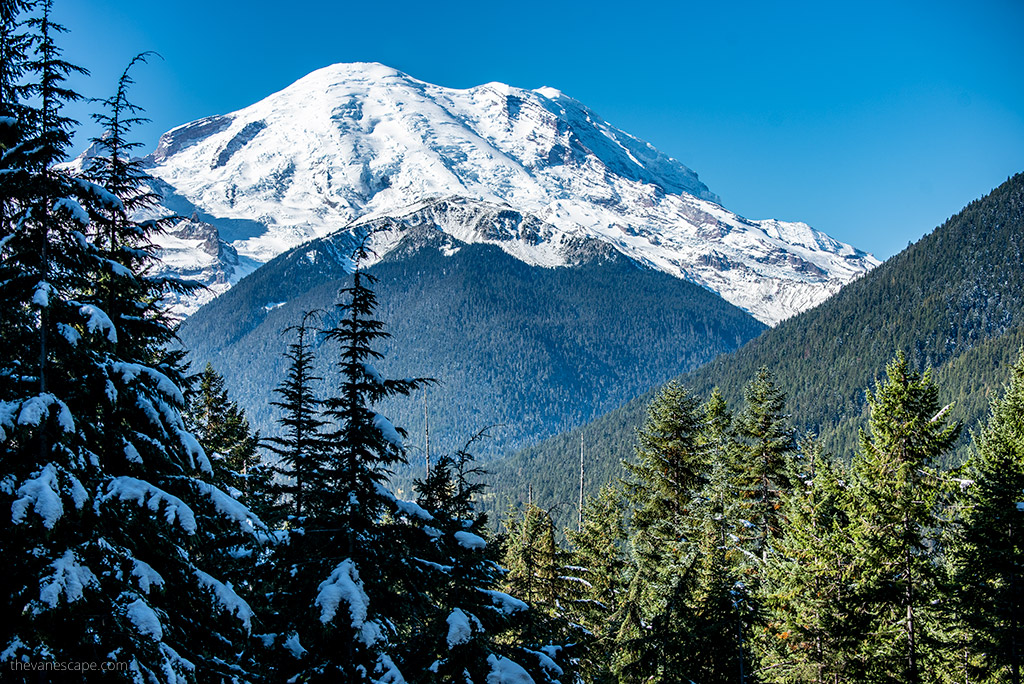 Mt Rainier National Park Map
Mount Rainier National Park offers over 260 miles of day hiking trails. Lots of hiking trails in Mt Rainier converge and overlap, so a good map is essential. Trails are different levels of difficulty, from easy to challenging/ strenuous hikes. Pets and bicycles are not permitted on any park trails. On the NPS website, you will find short descriptions of most of the day hiking trails in the Park. We described detailed our favorite trails in the part of the article: the best things to do in Mount Rainier.
But hiking the Wonderland Trail, backcountry camp, overnight camping, or climbing in the park require wilderness permits before you go. Details of how to get the wilderness permit you can check on the NPS website.
Part of the trails are well-marked, and all you need is an NPS map to do them. So if you plan a one or two-day stay and more accessible routes, you won't need a map. If you like more demanding or moderate trails, consider the suggestions below. Before the mountain adventure, it is worth getting a good trail map. It is essential for your comfort & safety. Below are our favorite maps.
Trails Illustrated Map
Mount Rainier National Park is a National Geographic Trails Illustrated Map. This is our favorite map that we can recommend. We like it because it is printed on waterproof, tear-resistant paper. It shows roads and hiking trails in detail. A full UTM grid is printed on the map to aid with GPS navigation. With extensive detail of Mount Ranier and its glaciers and miles of clearly marked trails, this map will prove invaluable in your exploration of the park. Mileages between intersections are shown and the map base includes contour lines and elevations for summits. You will find passes and lakes. Recreation features include ski areas, campgrounds, trailheads, lodging, scenic overlooks, and more. So, it is a great choice for planning mountain adventures.
Washington State set of 3 maps
However, if you plan to visit all national parks in Washington State, buy a set of 3 maps. It will be much cheaper. The Washington National Parks Map Pack includes Olympic National Park, Mount Rainier National Park, North Cascades National Park. Each map has clearly marked trails and points of interest such as campgrounds, ranger stations, trailheads and more.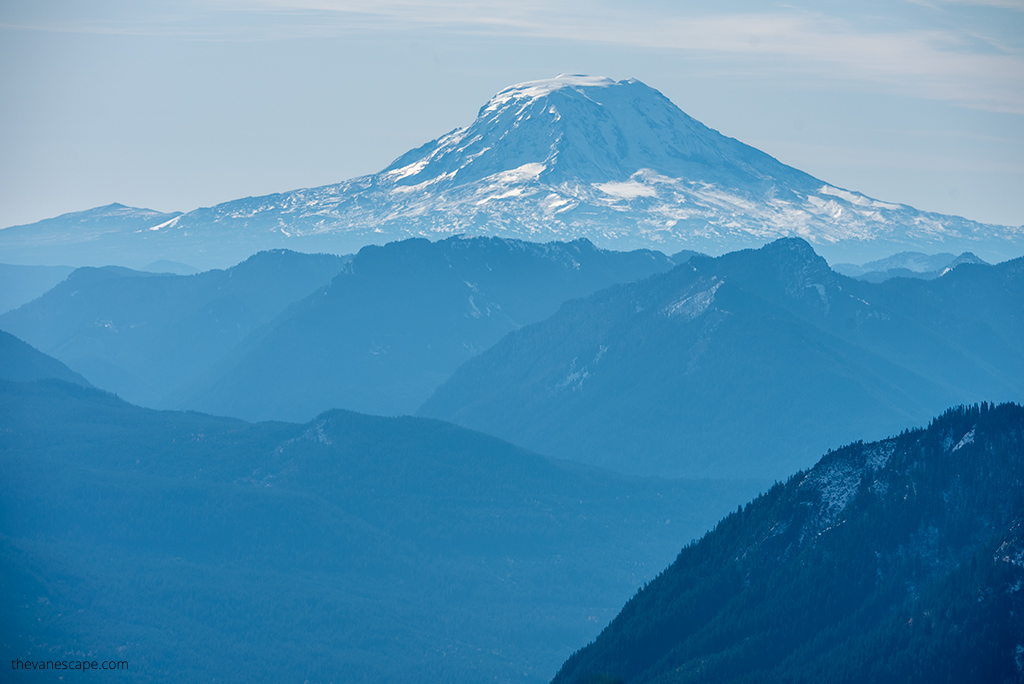 Adventure set
If you like wildlife consider Mount Rainier National Park Adventure Set: Trail Map & Wildlife Guide. The set consists of a Pocket Naturalist Guide and National Geographic Trails Illustrated Map. It offers information on what to see and where to go to find some of the world's most dramatic natural attractions. Waterford's Washington State Wildlife gives visitors the information needed to identify some of the area's most significant and impressive animal life. So, if you like wildlife and wildlife photography, this set is for you.
Finally, Mount Rainier Wonderland Climbing contains a 1:24,000 climbing map with details and GPPS waypoints of the most popular routes up the Mountain and a Wonderland Trail Profile. Furthermore, features also the entire park at a scale of 1:64360.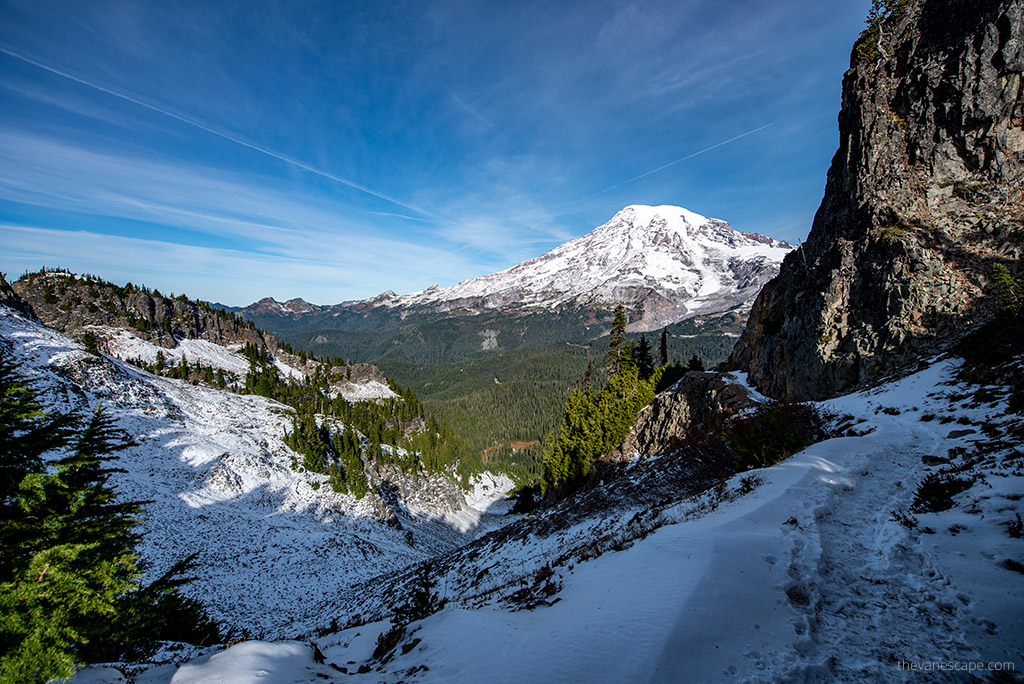 Mt Rainier Guides
We didn't climb Mount Rainier summit. If you plan on reaching this summit, check the detailed climbing guides for information. A trip to the mountains requires proper preparation. Even if you are not going to climb the highest peaks, you should prepare for every hike. We can highly recommend some guide books which we like & used.
Day Hiking Mount Rainier
If you are not a climber, but you love hiking, and landscape photography we can highly recommend Day Hiking Mount Rainier. We love this guide.
It is a good resource for folks who love the mountain but don't need to climb it. The guide includes short and easy hikes as well as longer and more challenging options. The guide features 80 hikes in, and just outside, the national park with detailed topo route maps and full-color photos. This book really helps with planning the daily hikes in the park. So, if you need just one book to plan your visit to Mt Rainier, this is one of the best.
Mount Rainier Climbing Guide
If you climb and your dream is to reach the volcanic peak the Mount Rainier Climbing Guide is for you. The classic climb of Mt. Rainier takes 4-5 days. You must have a permit. The National Park Service states that about 10,000 climbers attempt the summit each year and 50% succeed. The alpinists have learned their skills on Mount Rainier. And many of the rest dream of one day standing on its majestic summit. This guide, written by Mike Gauthier, the park's former lead climbing ranger, is for professionals and aspiring pro. Furthermore, it offers 40 principal routes and their variations, with aerial photos and route overlays.
New features include an expanded section on glaciers, including how to understand and traverse them.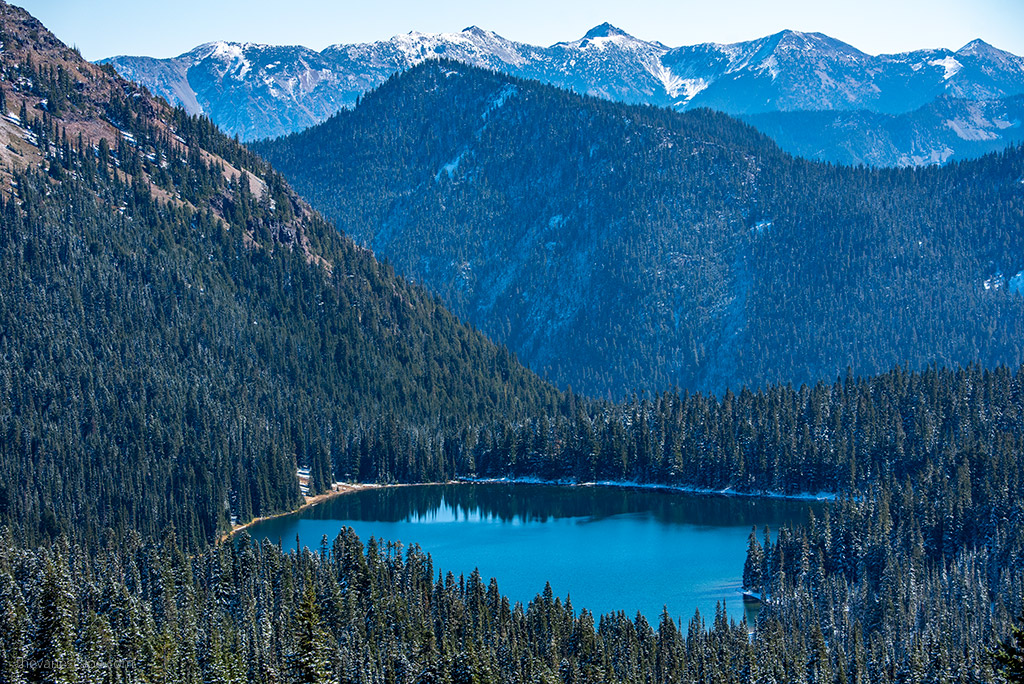 Mount Rainier National Park Lodging
Mount Rainier National Park offers two lodges and four campgrounds inside the park. The rest lodging options are outside the park. If you are going to stay in Seattle, in our separate article, you will find a detailed recommendation of where to stay in Seattle.
Hotels in Mt Rainier
Paradise Inn at Mount Rainier is the lodge inside the park. But this is the most popular place in the park. Paradise Inn is a historic lodge located in the Paradise Valley and is surrounded by alpine meadows. It's only open from late May to early October. Paradise Inn offers a fantastic range of hiking trails just outside its front door. The views are breathtaking. So, if you want to spend the night here, you need to book it well in advance. Paradise Mt Rainier is worth your visit even if you are not staying there for the night.
National Park Inn is our choice. The place is perfect because it is not as crowded as the Paradise Inn. Furthermore, it is the only hotel open year-round in the park, so it is easiest to book it. This historic lodge is located in Longmire. It has great views of Mount Rainier and easy access to hiking trails.
On the map below you can check the best lodging options near the Mount Rainier National Park area.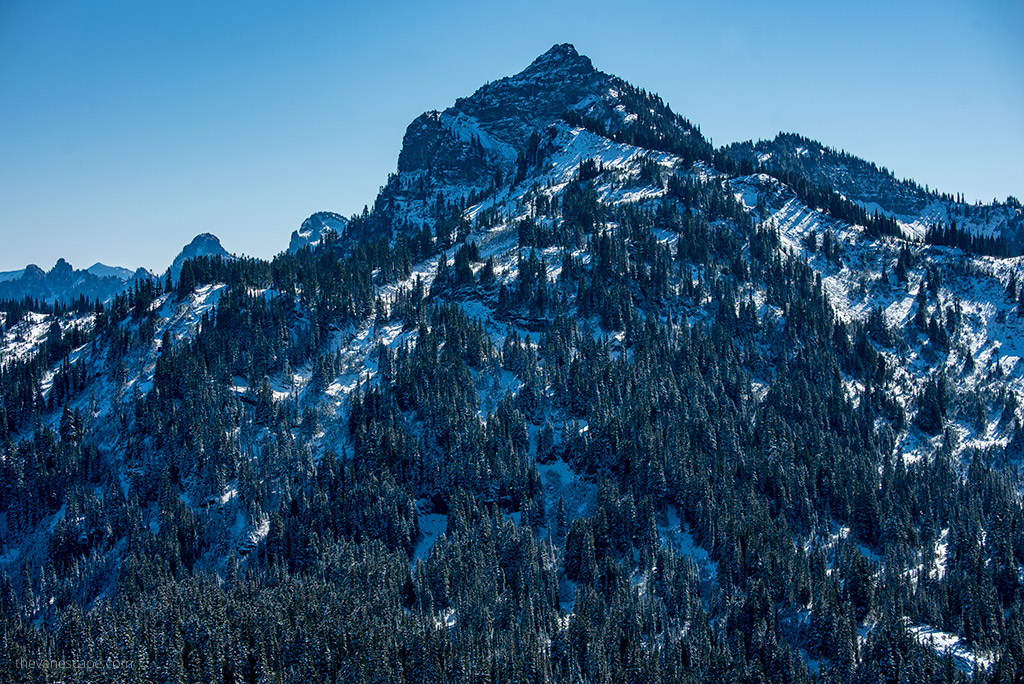 Hotels Near Mount Rainier
If you are going to visit Mt Rainier National Park between May and October book your accommodation in advance. You can find the best deals at booking.com. You will find the largest selection of accommodation in Ashford, which is only 6 miles to the entrance. However, Packwood and Enumclaw also offer numerous lodging & dining options.
Mount Rainier National Park Campgrounds
There are 4 NPS Campgrounds in Mount Rainier:
The majority of the campsite is reservable, but always check details on the NPS campgrounds website.
If you are looking RV Park with facilities there is Rainier Wings in Packwood RV Park. We recommend our favorite campgrounds in the Seattle area in this article.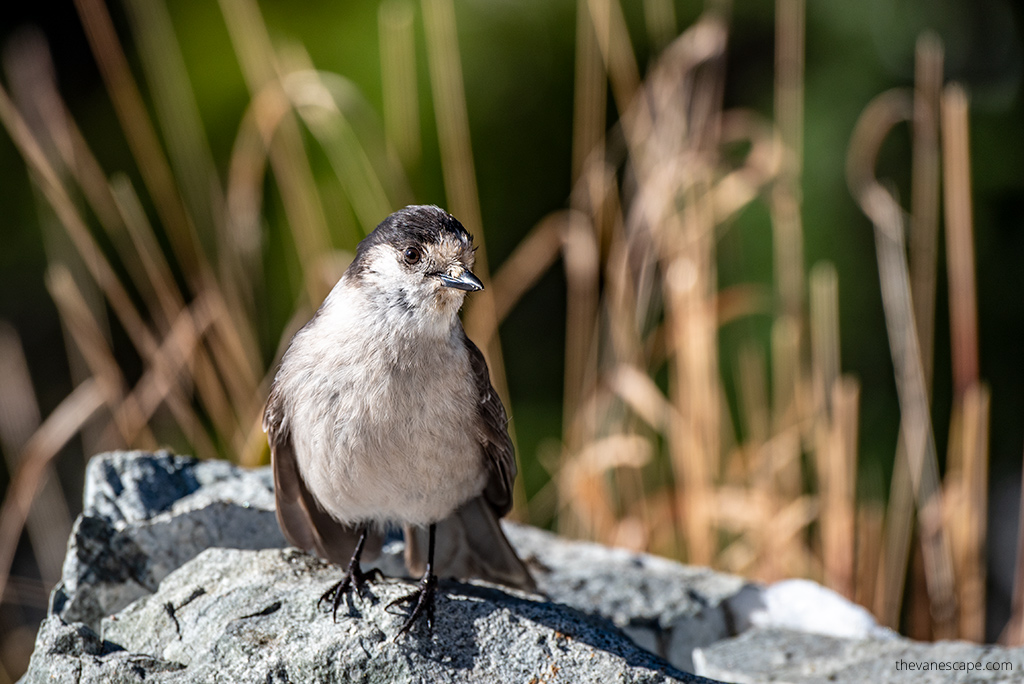 Mount Rainier National Park Tours
However, if you don't want to plan your trip yourself, and just prefer an organized tour, you have several options. A guided tour might be a great solution if your time for a visit is limited. So, if you want to make your trip to Mount Rainier as easy and simple as possible, check out amazing Mount Rainier Day Trips.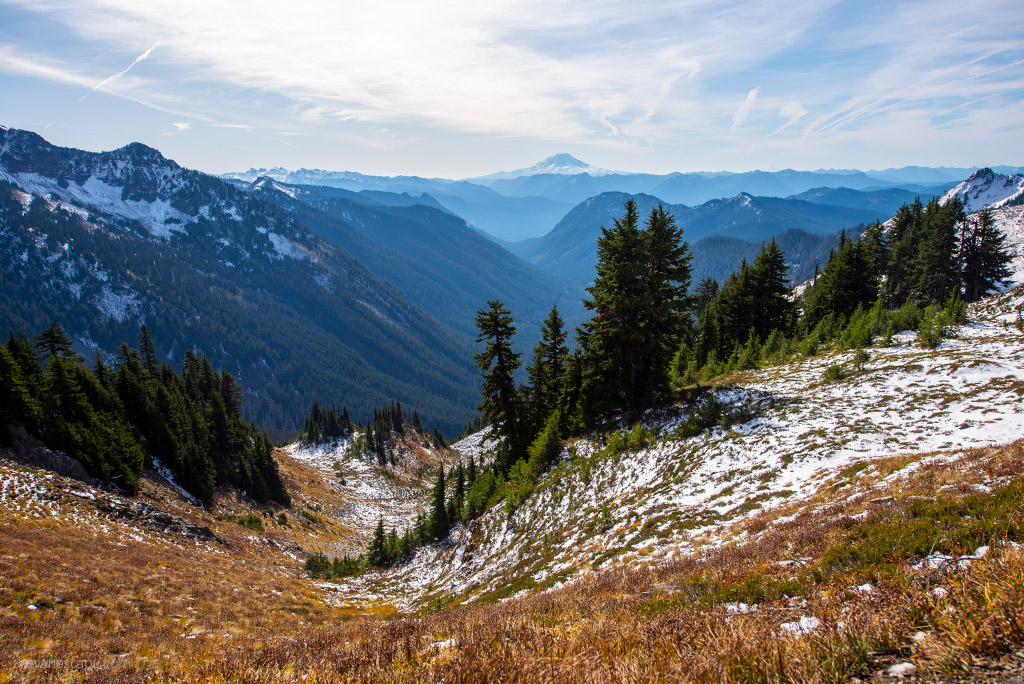 Mount Rainier National Park Day Trip
The largest selection of day trips to Mount Rainier National Park, you will find from Seattle.
10 Best Things To Do in Mount Rainier National Park
Below is a list of our favorite attractions, trails and the 10 best things to do in Mount Rainier National Park. Remember to prepare & pack perfectly for a mountain trek to have a safe hiking adventure. Check our Day Hiking Packing List before you hit the mountain trail!
View Mount Rainier's Reflection at Reflection Lake
One of the most iconic views of Mount Rainier is Mt Rainier reflected in a lake. The best lake for seeing the reflection is early in the morning at Reflection Lake. There are many lakes in the park, but to get that mirror-like reflection stop at Reflection Lake.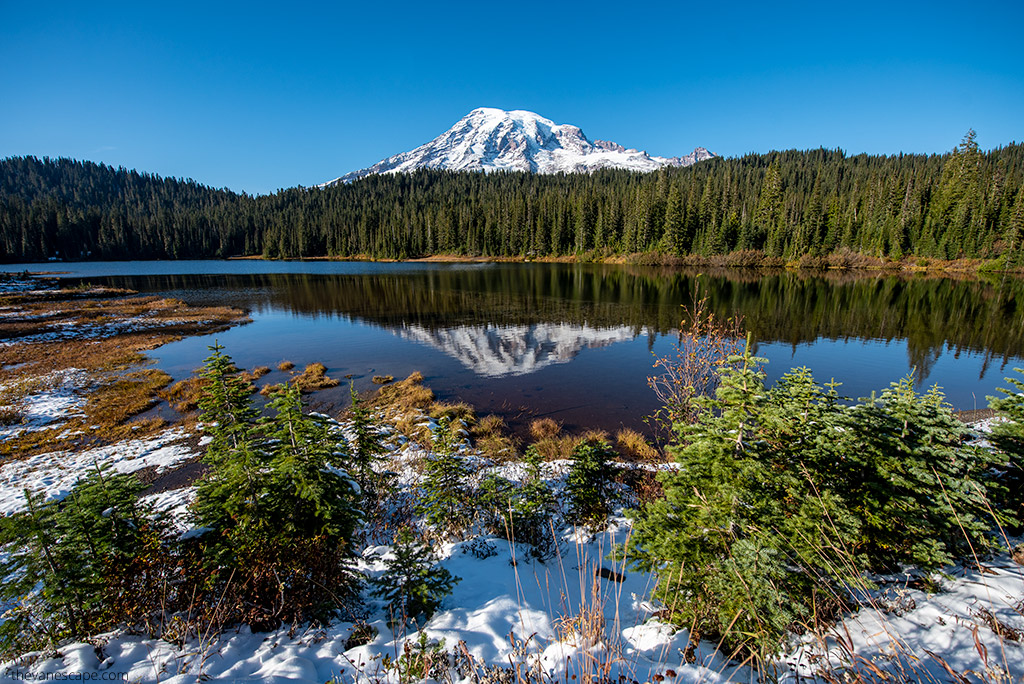 Have Lunch at the Paradise Inn
The Paradise Inn is one of the last remaining original western lodges. It was built in the 1920s in a national park rustic style. If you can't stay overnight here visit it anyway. It's worth stopping here for a lunch in the historic dining room or a cup of coffee. Furthermore in this area will find the Paradise Jackson Visitor Center Paradise, the main visitor center for the park. It offers general information, exhibits, a park film, guided ranger programs, a gift store, and a cafeteria. Paradise is located at an elevation of 5,400 feet, is a great place to start your park visit. There is also a Guide House, where climbers can obtain permits and hiking and backcountry camping information.
Admire Wildlife in Mount Rainier National Park
Mount Rainier National Park is home to thousands of animals. Mammals that inhabit this national park are especially the cougar, black bear, raccoon, coyote, bobcat, snowshoe hare, weasel, mole, beaver, red fox, porcupine, skunk, marmot, deer, marten, shrew, pika, elk, and mountain goat. The common birds are the thrush, chickadee, kinglet, northern goshawk, willow flycatcher, spotted owl, steller's jay, Clark's nutcracker, bald eagle, ptarmigan, harlequin duck, grouse, peregrine falcon, Canada jay, golden eagle, grosbeak and finch. So, during your hikes, you have a chance to admire this fantastic wildlife.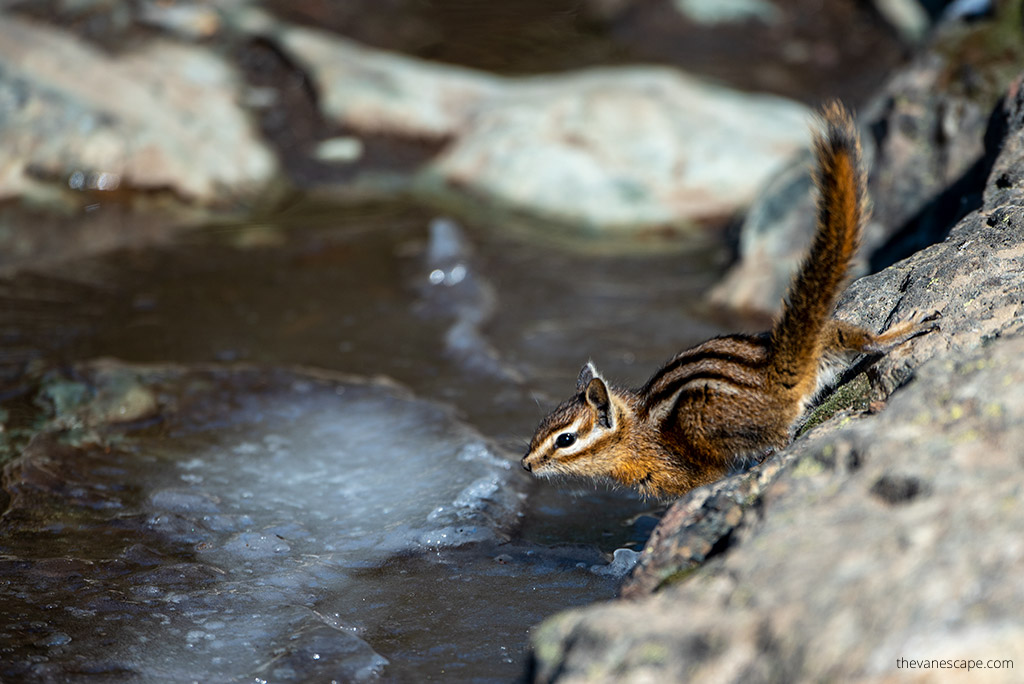 Immerse Yourself In an Old-Growth Forest
Ancient Old-Growth Forests in Mount Rainier National Park are spectacular. Exploring the forests of Mount Rainier National Park is like traveling back in time. You can walk among ancient trees, enjoy the grandness of forests, smell it. In the lower forest, see the giant, towering stands of Douglas fir, hemlock,
and cedar. Plants are brushing at your ankles. Higher up the slopes of Mount Rainier, the forests open up into tree islands of subalpine fir, surrounded by meadows. Entering these ancient forests, you will find yourself sheltered by giant trees reaching more than 200 feet into the sky. Some of these large trees are as old as 1,000 years.
Grove of the Patriarchs Hike
The Grove of the Patriarchs is the best hike in an old-growth forest. It is an easy 1.5 miles round-trip walk with, 50-foot elevation gain. Perfect for families. It's on the southeast side of Mount Rainier National Park, via Enumclaw.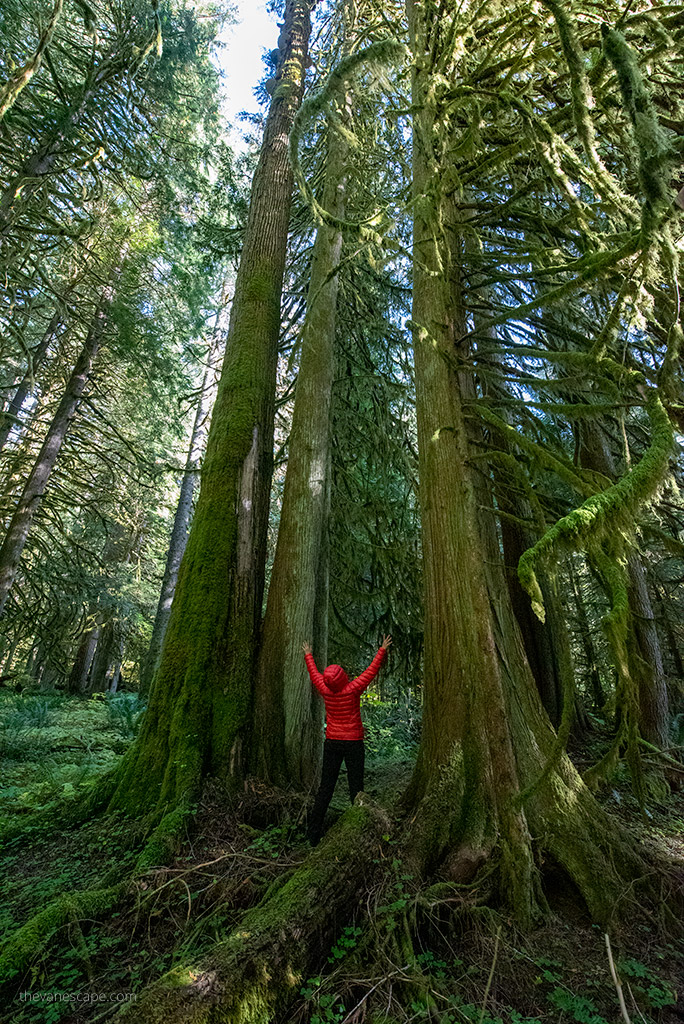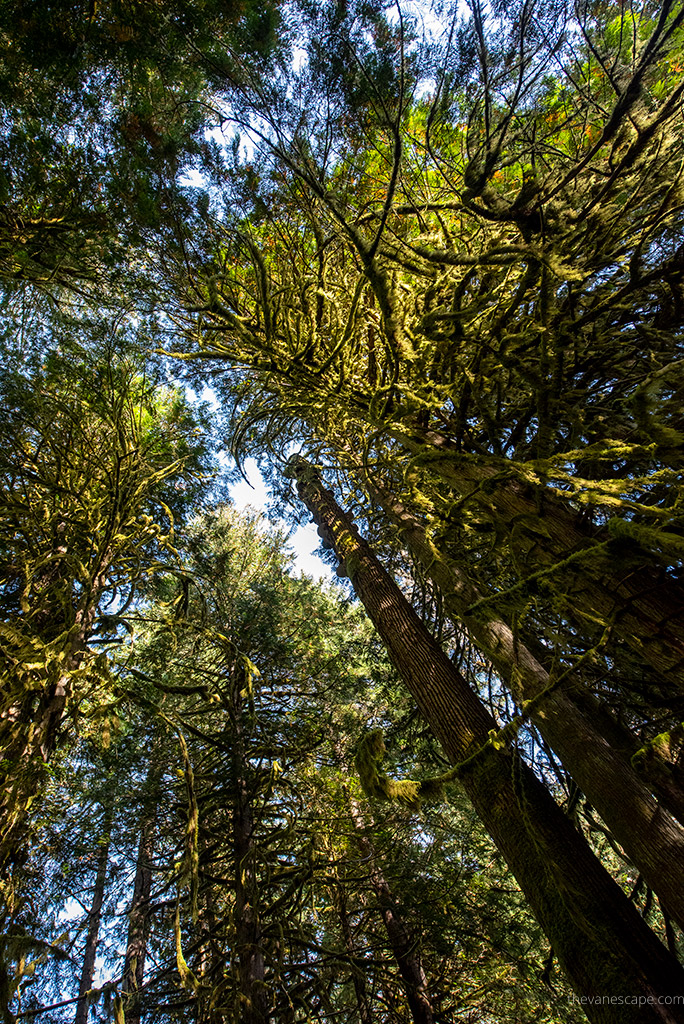 Visit One of 150 Waterfalls in Mount Rainier National Park
Because of the massive amounts of snow, there are lots of waterfalls in the park. During spring, snowmelt and turn explode into over 150 rushing waterfalls. We were in October, so plenty of them was frozen, but it was still possible to admire nature. Narada Falls is one of the most accessible & most famous waterfalls in Mount Rainier. The falls are located just north of Cougar Rock Campground. Another one is glorious Myrtle Falls, which is located about 0.4 miles from the Paradise Inn along the Skyline Trail.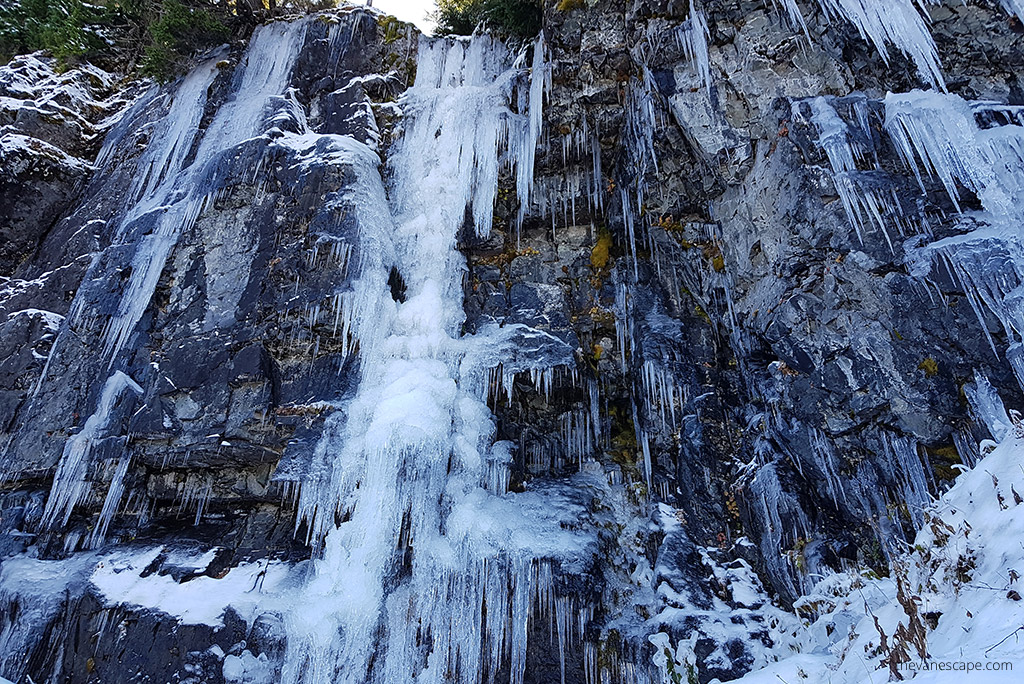 Go For a Hike in Mount Rainier National Park
Naches Peak Loop Trail
Naches Peak Loop Trail is quite an easy 3.5 miles round trip hike. Hiking time, round trip is around 2 hours, with elevation gain: 500 feet. You must park at Tipsoo Lake, where the trail start. It is a clockwise hike so, follow the trail from the picnic area to Chinook Pass and the Pacific Crest Trail. To get the best views of Mt Rainier, hike the loop in a clockwise direction.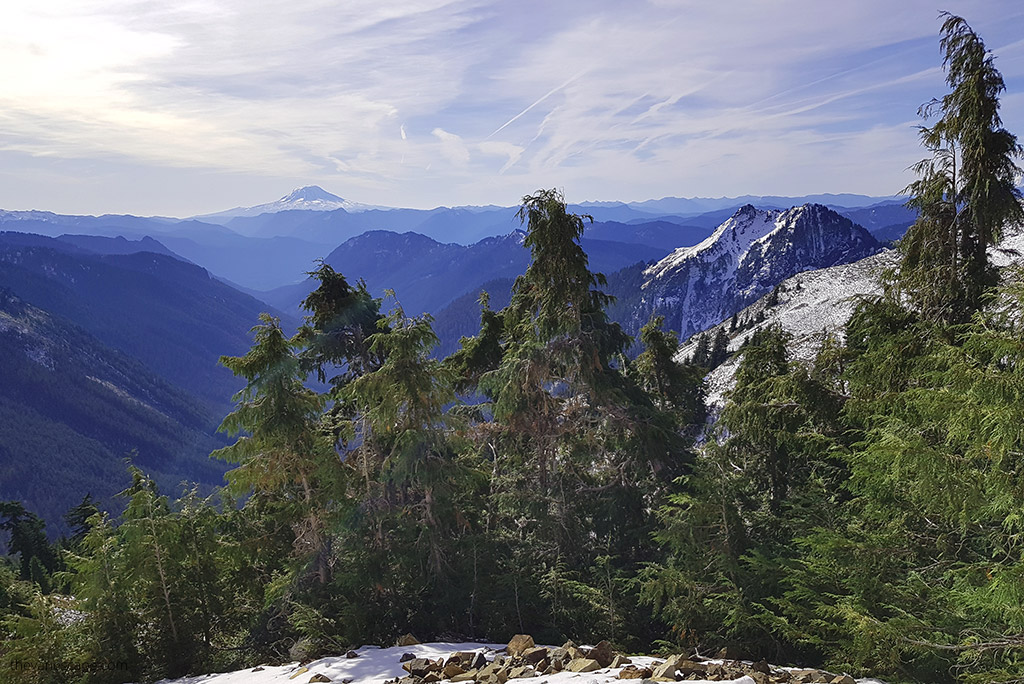 Pinnacle Peak Trail
This hike is our favorite in Mount Rainier National Park. Pinnacle Peak is situated in the middle of the Tatoosh Range at an elevation of 6,562 feet, the second-highest peak in the range. The trail begins with a gradual ascent but soon becomes a steep climb to the 5,920-foot saddle where the trail ends. Views are spectacular. To the north is a dramatic close-up view of Mt Rainier and Paradise. To the south, one sees Mount Adams and Mount St. Helens in the foreground and Oregon's Mount Hood on the horizon. Distance, round trip is 2.5 miles. It will take you 2-3 hours, depending on the weather and fit conditions. The elevation gain is 1050 feet. It's a moderate trail. Trailhead is located at the parking area at Reflection Lakes. The trailhead is on the south side of the road.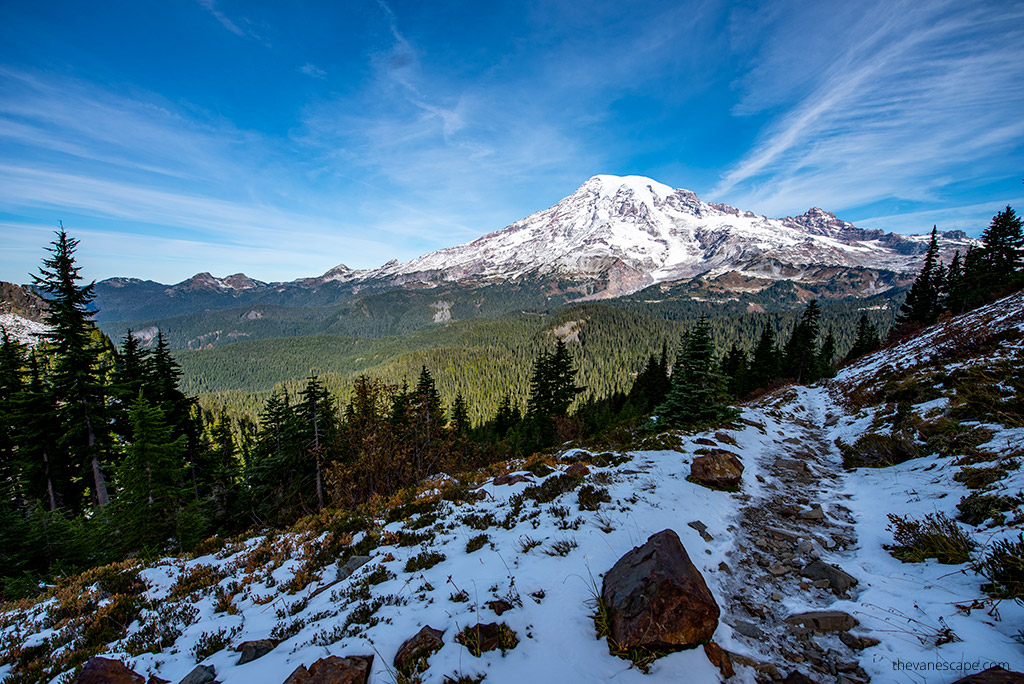 The Best Winter Activities in Mount Rainier National Park
Best ski destinations in the U.S.
Crystal Mountain Resort is the largest ski resort in the Pacific Northwest. It is located only 13 miles from Mount Rainier National Park.
Snowshoe hike in the Mount Rainier NP
Mount Rainier NP offers some great Snowshoe trails like Alta Vista Snowshoe, a 1-mile roundtrip trail located at Paradise Inn. Or longer 6 miles Reflection Lakes Loop Snowshoe hike from Paradise.
Sledding at Snowplay Area
At the upper parking lot of Paradise Inn during winter is Snowplay Area. It's a great solution for families.