The Best Maui Whale Watching Tours
If you are planning a winter vacation to Hawaii, especially Maui, you may have an opportunity to admire the fantastic spectacle of whales. Why is Maui the best Hawaiian island for whale watching? What is the best time to visit Maui for whales? What to wear for whale watching? And what to bring when is Whale watching Maui? And finally, what are the best Maui Whale Watching Tours? Check out our ultimate guide to Whale Watching on Maui to find answers to these questions and more. Because we love wildlife, we share tips and reviews of Maui Whale Watching Tours that we have personally experienced.
This article may contain affiliate / compensated links. For full information, please see our disclaimer here.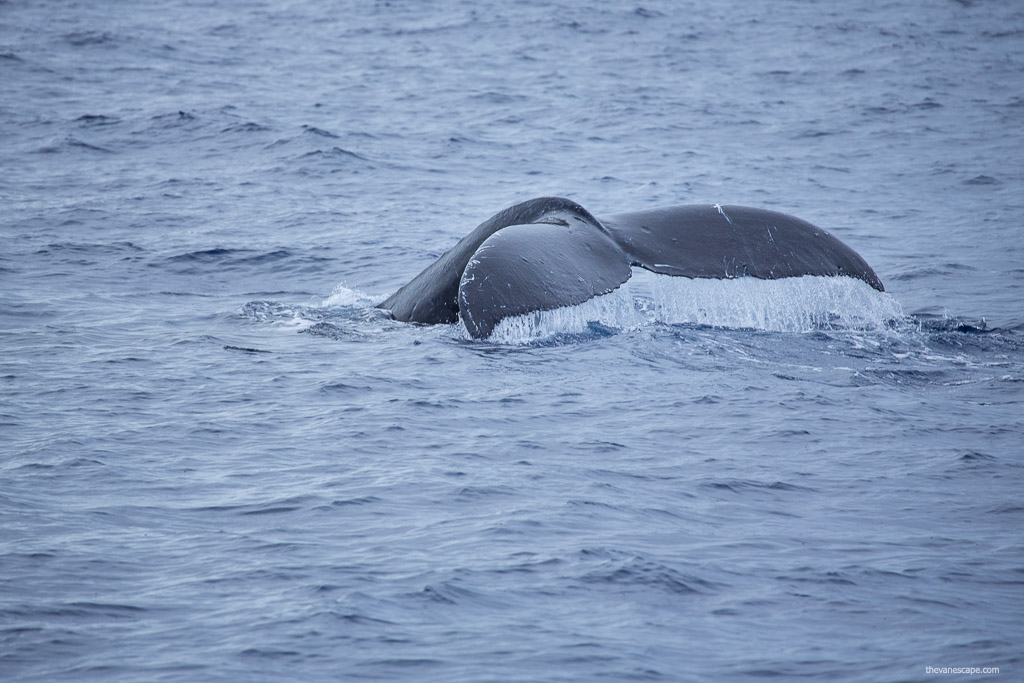 Update: We are shocked by the tragedy that has affected Maui in the last few days of August 2023. We deeply sympathize with the victims of the catastrophic wildfires, all those who lost their loved ones and possessions due to the tragedy. Some of the tips below may be outdated at the moment. If you are planning any trips, check the local guidelines first: "All non-essential travel to West Maui (including Lahaina, Napili, Kaʻanapali, and Kapalua) is strongly discouraged through the month of August. Other areas of Maui (including Kahului, Wailuku, Kihei, Wailea, Makena, and Hana) and the other Hawaiian Islands, like Kauaʻi, Oʻahu, Lanaʻi, and Hawaiʻi Island, remain open". Don't cancel your Maui vacation. Consider rescheduling instead. Maui will need your tourism dollar to rebuild when it's ready.
Why is Maui the best Hawaiian Island for Whale Watching?
You can go Whale watching on several Hawaiian Islands. During the season, you have a chance to encounter whales on both the famous Oahu and the Big Island and more. So why is Maui considered the best place to admire the world's largest mammals? That is because most humpback whales head for the warm, shallow waters of the Auau Channel. It is the channel between three stunning Hawaiian islands Maui, Molokai, and Lanai. There is a place called Maui Nui Basin. About half the humpback whale population migrates through the Maui Nui Basin every year to breed. So, the best idea is to take whale-watching tours on Maui.
What's more, Auau Channel is one of the best whale-watching destinations in the world. The ʻAuʻau Channel is also one of the most protected areas of the ocean in the Hawaiian Islands. The channel reaches 108 feet (33 m) deep, and its width is 8.8 miles (14.2 km).ʻAuʻau means "to take a bath," referring to its calm bath-like conditions. If you are on Maui's leeward (west) side and are lucky enough, you will see many whales in the water just offshore. Whale watching on Maui is a lifetime experience.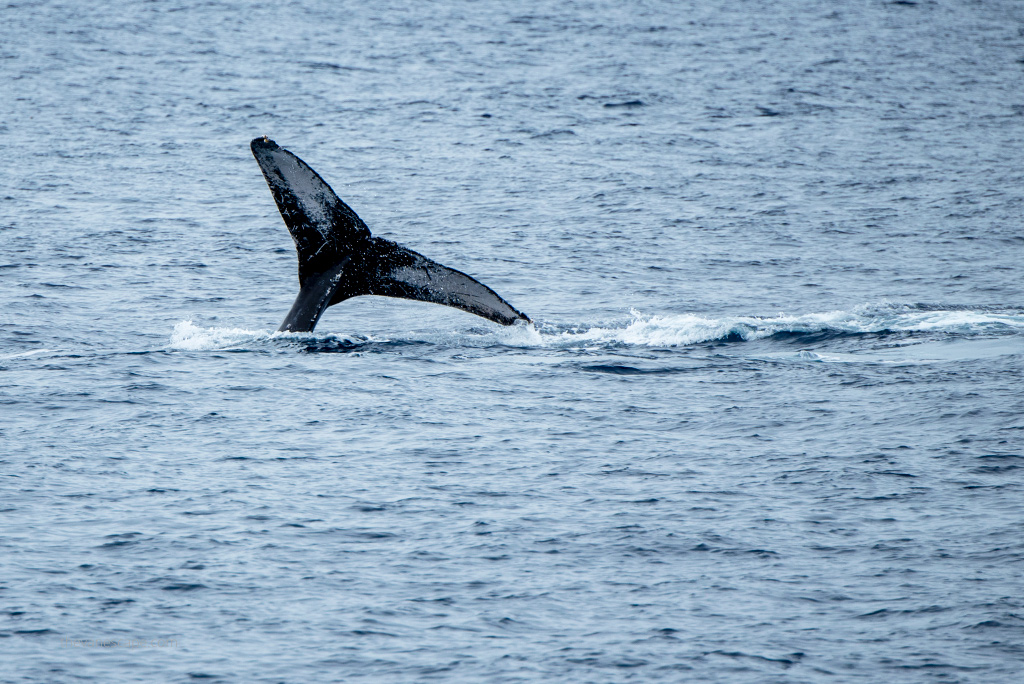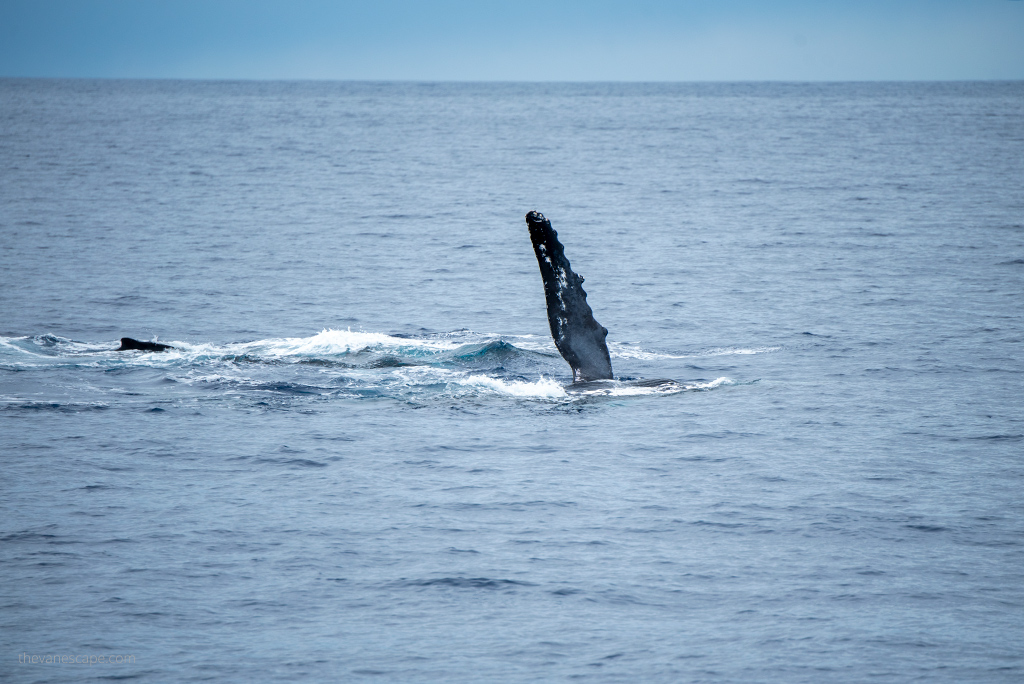 Maui Whale Watching Season
What time of year is Whale watching in Maui? Winter is the peak season of whale watching. The whale-watching season in Maui starts in late November and usually ends at the beginning of May. But the best time to visit Maui for whale watching is between December and March. It's the peak season of humpback whales' migration, and you have a chance to encounter a lot of them.
So, it's a great idea to plan your Winter Holidays or Spring Break on Maui. The end of November might also be a great choice, as it's fewer tourists. So the Thanksgiving Days celebration on Maui might be a perfect idea as a family trip. It is also worth knowing that every year, on the second or third Saturday of February, the World Whale Day celebrations are held on the island of Maui. It's organized by the Pacific Whale Foundation, a tradition dating back to 1980.
You will also find the broadest offer and the best Whale Watching Maui Tours from December through March at affordable prices. But, as it's the peak of the whale season, book your Maui whale-watching tour and your accommodation ahead.
What Time of Day is the best for Maui Whale Watching?
The mornings are usually calmer in Maui, and the afternoons might be a little windy. So a whale watching tour would be more comfortable in the morning rather than in the windy afternoon. Before sunset, the water is calmer again, so it might also be a good idea to take a sunset trip during the golden hour.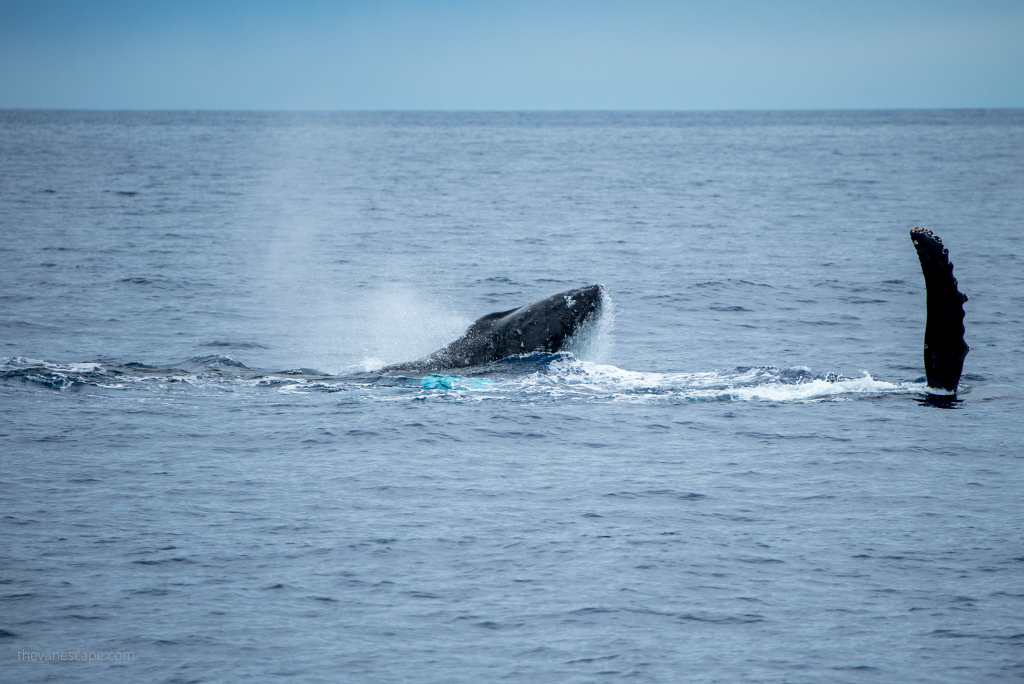 Humpback Whales Migration
Every year, between 10 and 12 thousand whales migrate from Alaska to Hawaii to procreate, give birth, and nurture their calves. The warm and shallow water of Auau Channel next to Maui Island makes it a perfect place to enjoy the birth of humpback whales.
Humpback whales from Alaska leave their feeding grounds in the fall and swim almost continuously until they reach their breeding grounds in Hawaii. It can take between 6-8 weeks. But some of the whales can complete the migration even in 28 days. At about 3,000 miles each way, this is one of the longest migrations of any mammal, which is why it takes them so long despite their enormous size.
Humpback Whale Interesting Facts
Whales are one of the biggest mammals in the world.
Weight of Humpback Whale – up to about 45 tons.
The lifespan of a Humpback Whale – is about 80 to 90 years.
Length of Humpback Whale – up to about 60 feet.
Humpback whales feed on shrimp-like crustaceans (krill) and small fish.
Whales don't eat while in Maui waters. They live off their body fat. The humpback whales hunt and feed during the summer months in the waters of Alaska.
Humpback whales reach sexual maturity between 4 and 10 years of age. They'll mate in Hawaii one year, go back to Alaska, and return the next year to give birth. Females give birth to a single calf every 2 to 3 years on average.
Calves are born after an 11-month gestation and are about 13 to 16 feet long. Calves stay close to their mothers for up to 1 year before they are weaned. So you can admire whale families on Maui.
Adult humpback whales come to the surface to breathe every 10 to 15 minutes. Newborns come to the surface every 3 to 5 minutes.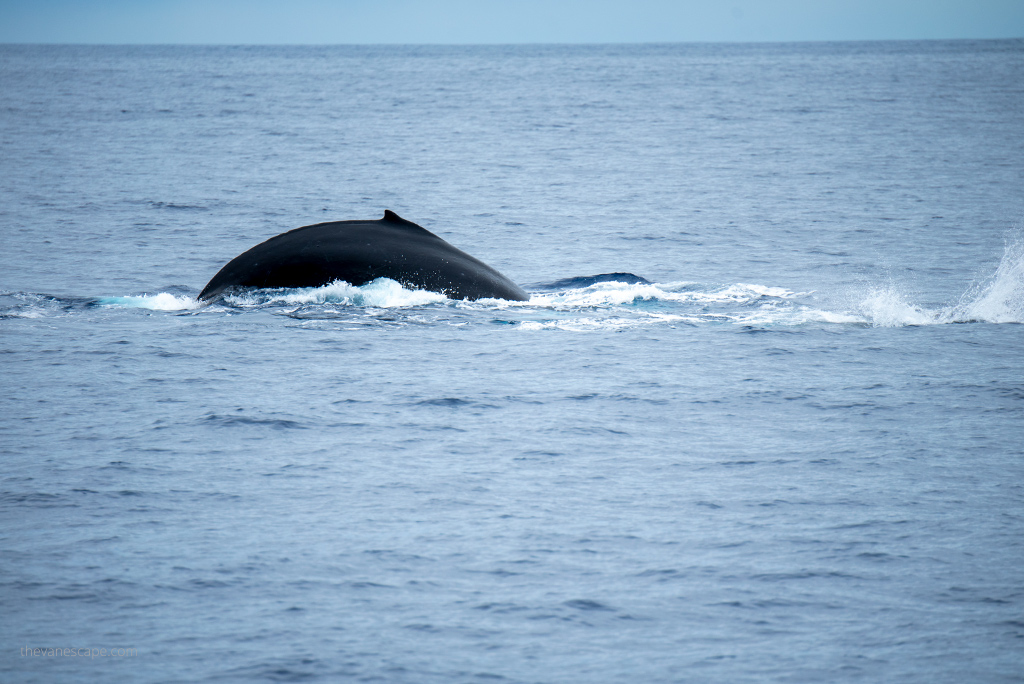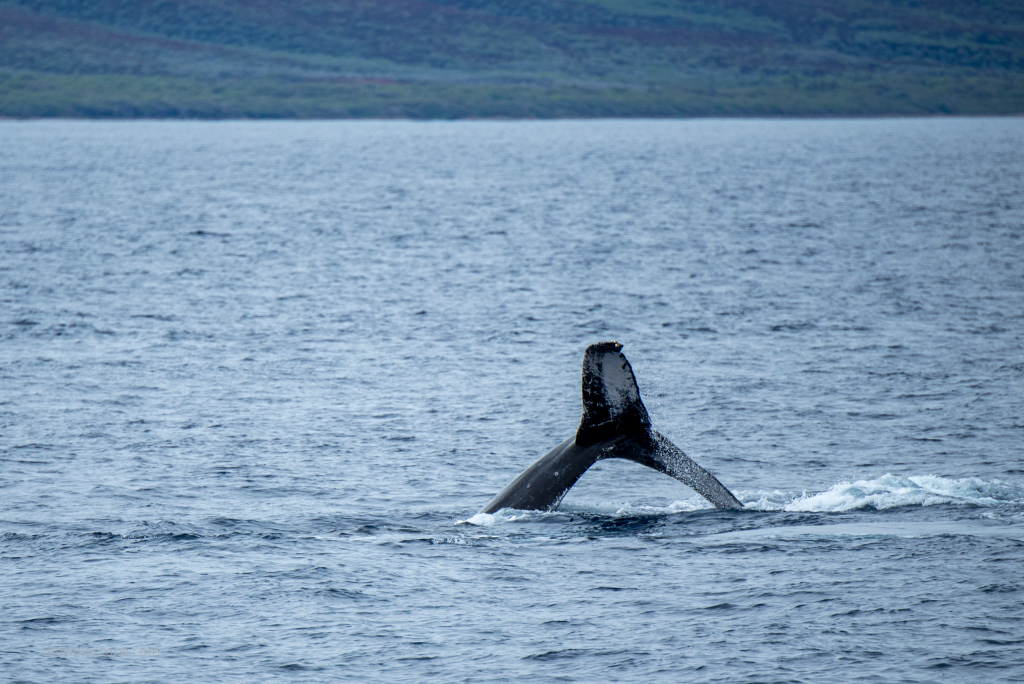 Cultural Significance of Whales for Native Hawaiians
Whales have immense cultural significance to Native Hawaiians. They play an important role in Hawaiian legends, including creation stories. In addition, they appear in ancient petroglyphs on several islands. The return of the humpback whale ("kohola") is considered a homecoming rather than a visit. Humpback whales are born in Hawaiian waters, making them kamaaina (natives). Some Native Hawaiians also believe that whales are aumakua (guardians of the family). Therefore, these gentle giants are treated with great respect. You can also see whales in handmade artwork on Maui.
What are the Best Places for Whale Watching on Maui?
The Best Whale Watching Spots from the Shore on Maui Island
Aside from a scuba mask and fins, be sure to pack light waterproof binoculars on Maui. And why? While you are lounging or walking on the beach, you'll have a chance to spot whales from shore. While the views are not as impressive and the emotions are not as high as a whale-watching boat trip, it's worth it. Therefore, it is best to take a pair of binoculars with you so that you can observe these vast mammals and their aquatic acrobatics. What's more, while snorkeling at the shore, you can also admire beautiful turtles. The best spots for Whale watching on Maui from the coast are Maalaea, Kaanapali, Kihei, and Wailea.

So, depending on your interests and your Maui itinerary, you can check those places to try to see whales from Maui shore:
Pu'u Ola'i Beach
Wailea Oceanside Path
McGregor Point Lookout
Lahaina Pali Trailhead
Ka'anapali Beach Walking Path
Olowalu
Visitor Center for the Hawaiian Islands Humpback Whale National Marine Sanctuary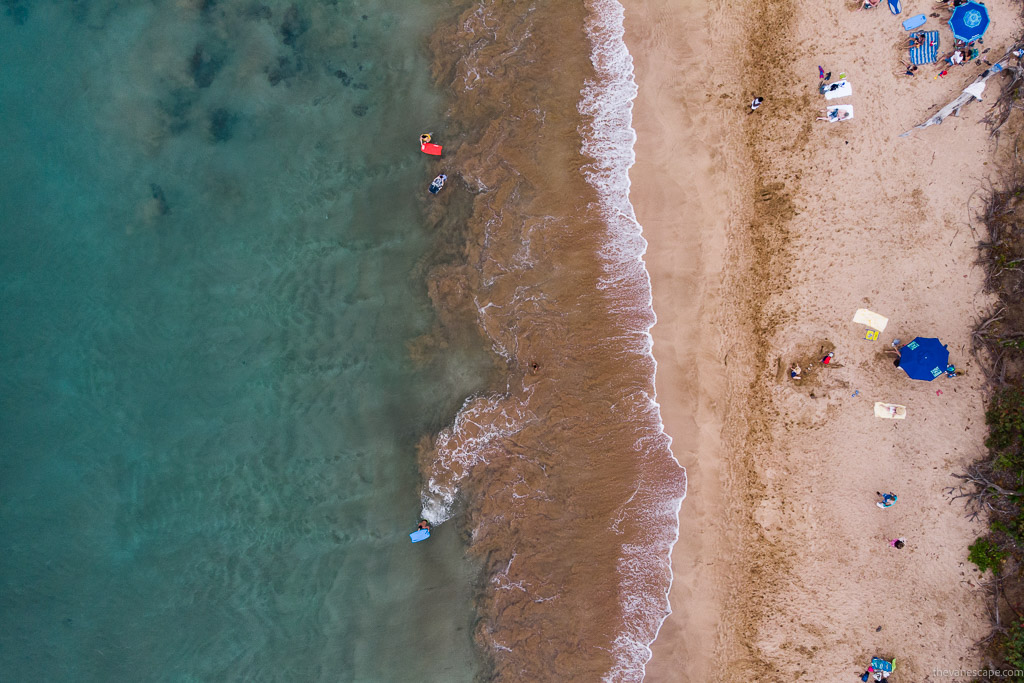 The Best Places for Whale Watching on Maui from the Sea
The best options for taking fantastic whale-watching tours on Maui are Lahaina Harbor, Ma'alaea Harbor, Ka'anapali Beach, and Kihei. Our favorite place is Lahaina Harbor, as the town is genuinely charming, and you can wander for hours there. Taking a whale-watching trip is a once-in-a-lifetime opportunity to see whales up close in their natural habitat. It's worth the money!
You will admire humpback whales' aerobatics, breaches, tail slaps, spying, and much more. Moreover, they are not very expensive tours. Prices vary depending on the type of whale-watching tour, duration, and additional activities. Usually, it is in the range of $40 to $150 per person. Below we describe the types of whale-watching tours on Maui. We loved the whale-watching tour from the charming port of Lahaina. Below you can enter your trip dates and number of participants to check the availability of this fabulous Maui whale-watching tour.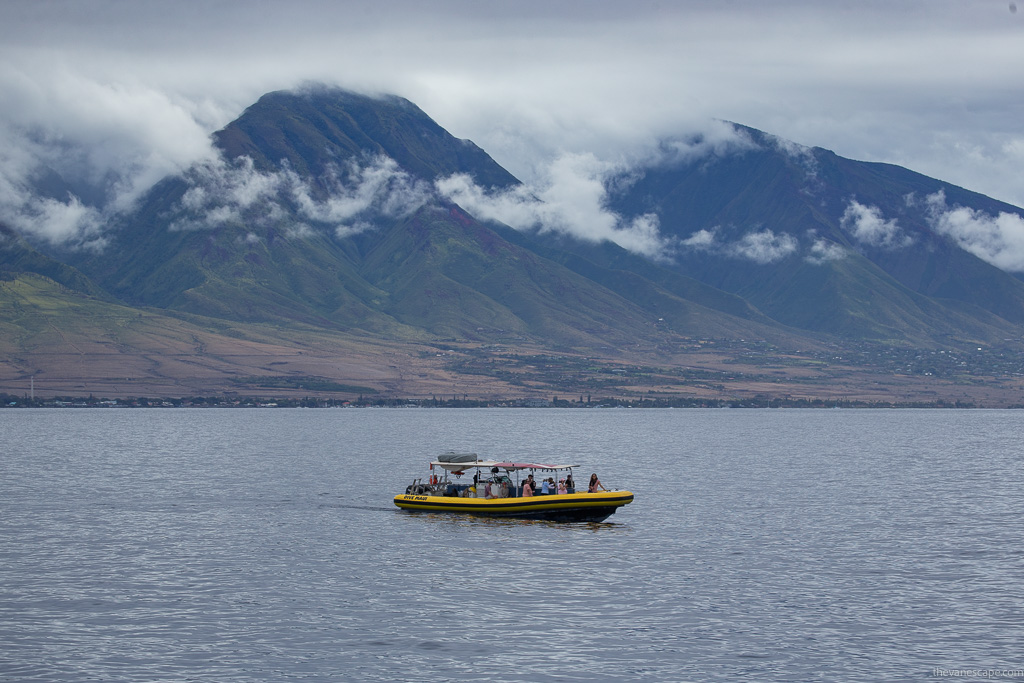 Types of Maui Whale-Watching Tours
Consider what type of water adventure suits you best before you book one of the best Whale Watching Tours on Maui. What are your needs and possibilities? What water activities do you like the most? Do you want to photograph whales or only admire them? Do you travel to Maui with young children or the elderly?
There are many different whale-watching tour options available on Maui. Each type has pros and cons. You can choose from:
Cruise Whale Watching Tours on Maui
Cruise on a triple-decker catamaran is one of the most convenient options for Maui Whale Watching. The size is significant, and everyone has a lot of space for themselves. It is an excellent idea for Whale watching with young children, the elderly, or health problems. It's also one of the affordable whale-watching trips. The seats are comfortable. It is sailing smoothly, so there is no problem with seasickness.
In case of bad weather, you can hide under the deck. The first and second decks have spacious cabins with tinted windows. The views are incredible. It is convenient to take pictures from the deck. The cons are that the catamaran is quite big so it won't come to the whales as close as a sailboat or raft. But it is close enough to be able to observe and marvel at these beautiful humpback whales.
If you have a long lens without any problem and without exposing the equipment to getting wet, you will take great pictures. Of course, you will be able to take photos with almost any camera with a good zoom. From the third deck, you can see some of the best views of whales flapping their fins, breaching the waters, and much more.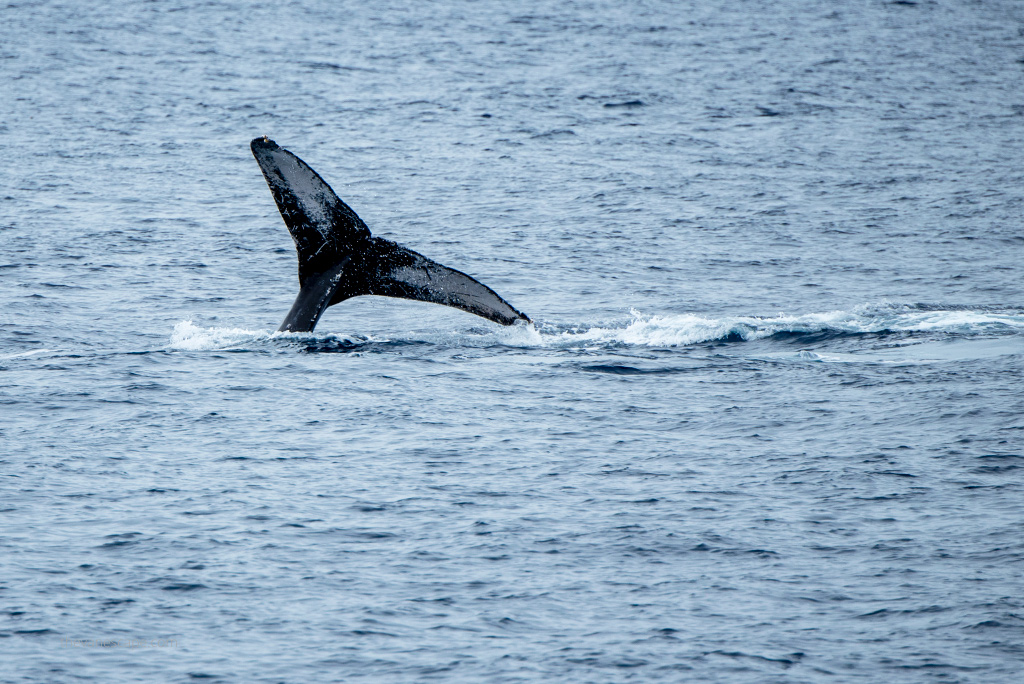 Rafting Whale Watching Tours on Maui
Rafting is a great adventure type of whale watching. We love it. It gives you a lot of joy and photos opportunity. The groups are small. Rafting is a faster ride so that you can explore more waters than from a catamaran or sailboat. And you are very close to mammals, so it's breathtaking. But it's a bumpier and fast ride. It's not too comfy for older people or small children. Sometimes it isn't easy to keep balance. You have to be prepared for being wet as well. Your camera and lenses might be wet also.
But you can take amazing photos from this perspective! What's more, from such a close distance, you will be able to take amazing photos even with your phone! It is also one of the best solutions to make a movie with whale acrobatics. From this distance and perspective, you will have excellent shots. We regretted that we forgot to pack our DJI Osmo pocket camera on this trip (you can check our review in this post). If you have a DJI Osmo pocket camera or a GoPro camera, take it with you. If you need more budget equipment, consider this Underwater Camera. You will get excellent-quality photos at an affordable price. The best rafting experience we had was with the Ultimate Whale Watch from Lahaina.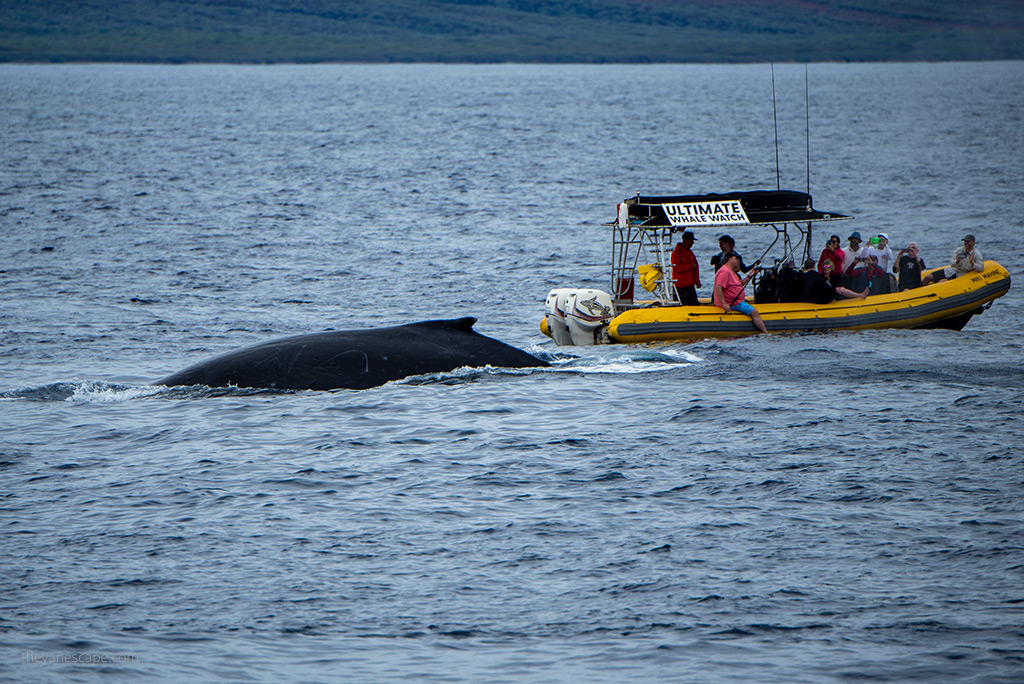 Snorkel & Whale & Dolphin Watching Tours on Maui
If you like water sports, if you want snorkeling in Maui, then this adventure is for you. You can combine Whale watching with snorkeling. Experienced guides will tell you how to behave safely to see whales. What's more, these whale-watching tours are combined with turtle or dolphin watching so that you can experience a broader spectrum of the underwater world. Lana'i has over 200 Hawaiian Spinner Dolphins! It is an option for people who love challenges and adventures. They provide top-quality snorkel gear and floatation devices. Don't forget to pack a Waterproof Digital Camera for Snorkeling for this trip.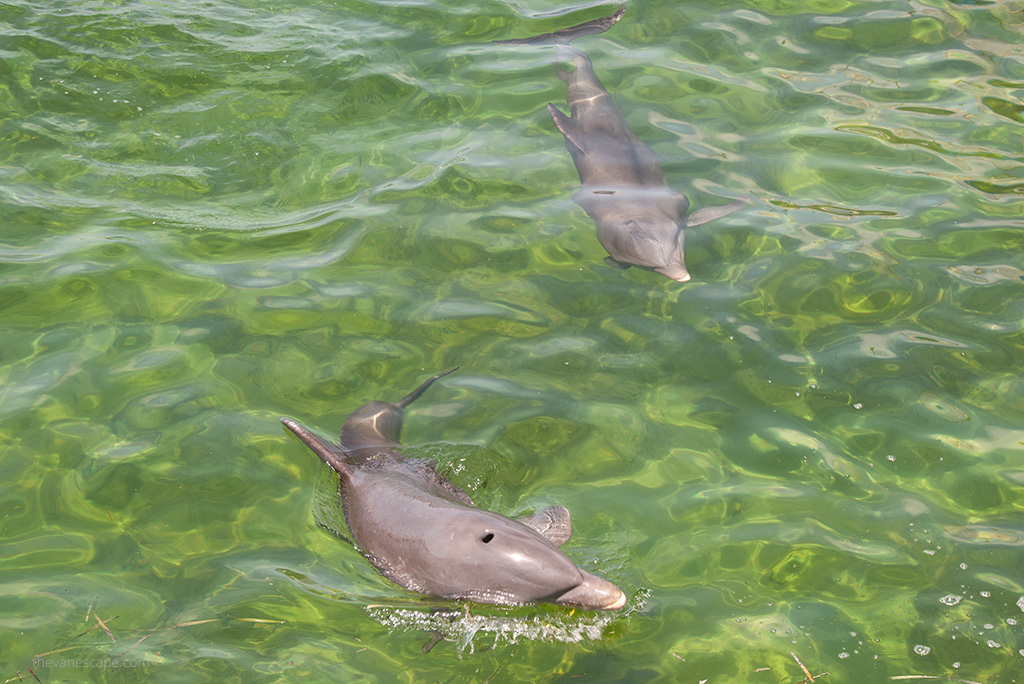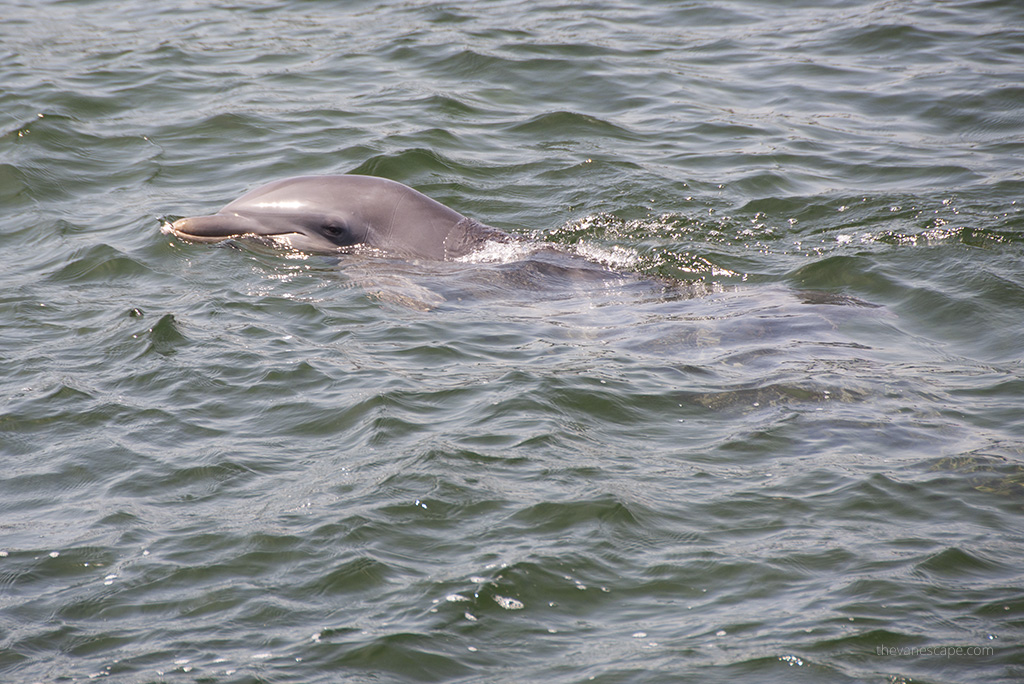 Catamaran Whale Watching Tours on Maui
It's possible to take a catamaran trip for humpback whale watching. A catamaran trip will be an excellent idea for a group of young friends or families. It gives you a lot of fun for sure. But it's not a perfect option if you want to take some great photos with long lenses, as it's pretty challenging to change the position on a catamaran to take shots. But on the other hand, you will be close enough to the whales that the photos should be successful with any camera!
The perspective will be great for taking pictures and videos, so pack a waterproof camera. Nor is sitting very comfortable, especially for the elderly or those with back pain, they may not be comfortable enough. But it is a great adventure anyway!
Sailboat Whale Watching Tours on Maui
It's also a perfect whale-watching adventure. Usually, a sailboat takes a smaller group of people for whale experience, so you have more space. It's also a great place to take pictures from the boat, as boats sail pretty close to the mammals. It's also comfy enough to take shots and admire whales. In our opinion is one of the best Maui whale-watching tours to experience, especially if you want to take some photos.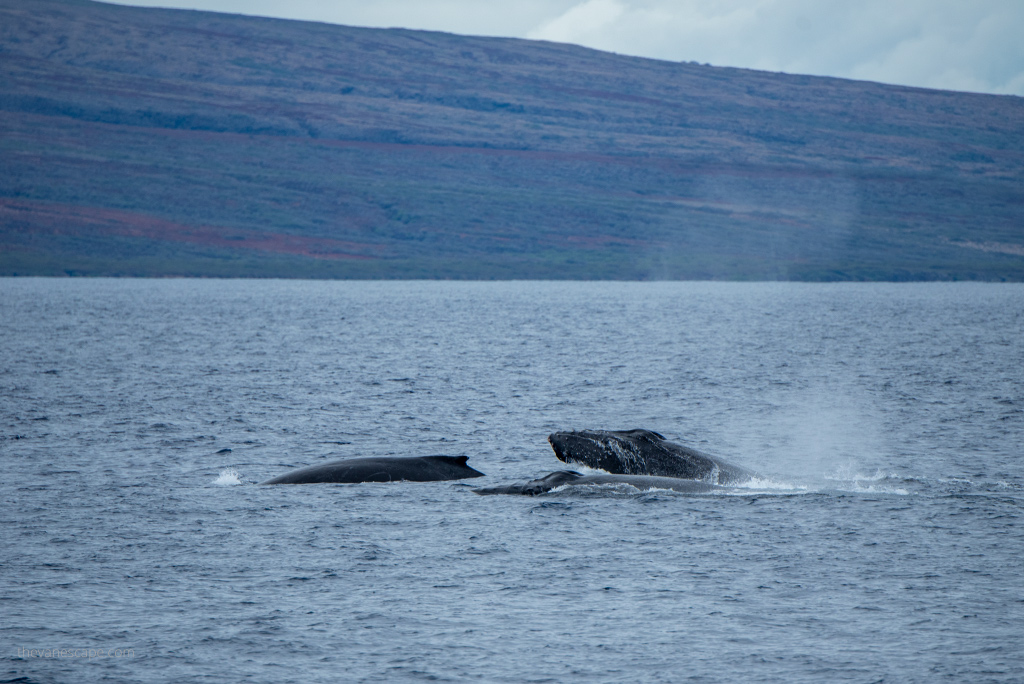 Kayaking Whale Watching Tours on Maui
You can also experience Whale watching on Maui from a kayak or canoe perspective. It might be also combined with a snorkel. We haven't tried this one yet, as we love taking pictures. And it's not easy to take pictures when you have to use your arms to paddle and stay afloat. But it seems pretty thrilling and adventurous types of whale-watching tours. For sure it's an excellent idea for people who love water sports and activities. It's also the most eco-friendly way to enjoy the ultimate whale-watching experience.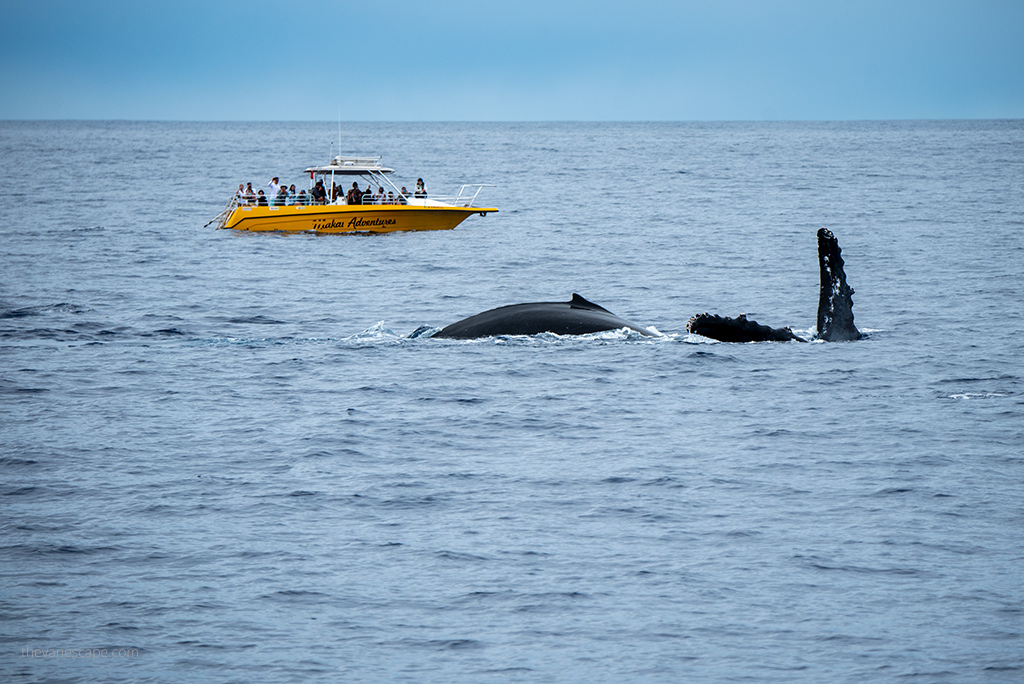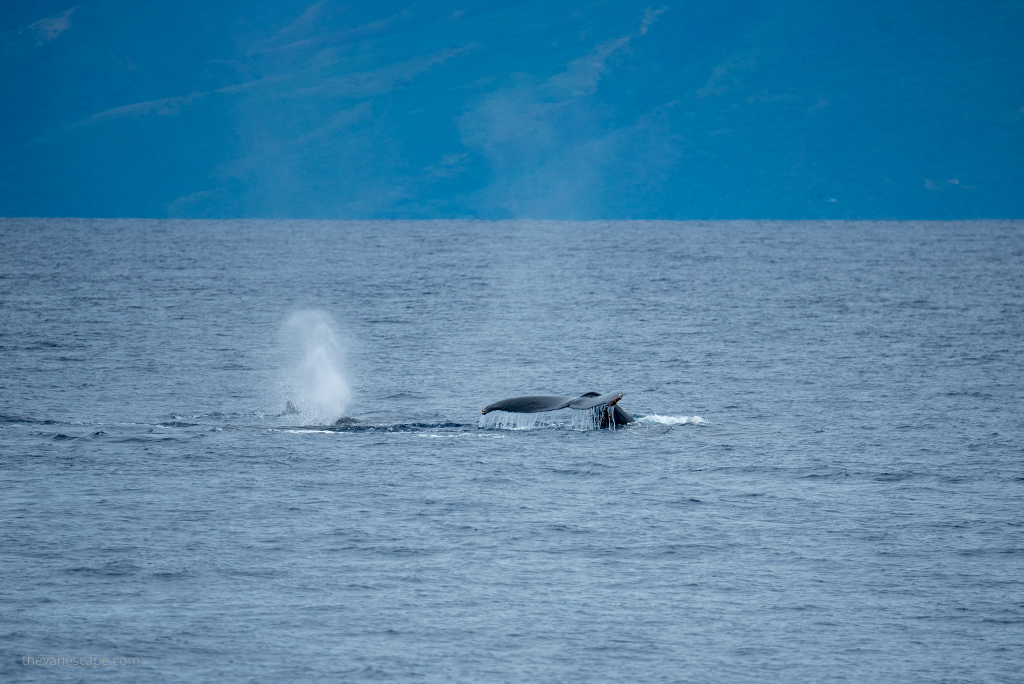 The Best Maui Whale Watching Tours
There are many types of whale-watching tours in Maui. So depending on their needs, interests, and budget, everyone will find something for themselves. Our three best Maui Whale Watching tours (it is our subjective opinion) are
Catamaran Cruise. We recommend this trip because it is the most universal and has an affordable price. Perfect for families with young children or the elderly. Pacific Ocean naturalist, narrating accurate whale behaviors and where to look. The views are great too, and in high whale season, you will surely see mighty humpback whales splashing in the warm waters. Book it here.
Snorkel & Whale & Dolphin Tour. We love this tour! In our opinion is one of the best Maui whale watching tours combined with snorkel and admiring dolphins. So much wildlife at one time! Exotic fish and turtles, you can admire the magnificent natural world, underwater formations, and life. Dolphins are so beautiful, and we saw them pretty close. If you like snorkeling book it.
Rafting Tour. We love this rafting whale watching trip for the fact that it gives a lot of adrenaline and emotions. The impressions are unforgettable. The views and the proximity of the whales are breathtaking. You can admire the acrobatics of the whales and their flapping fins so close. Check it here.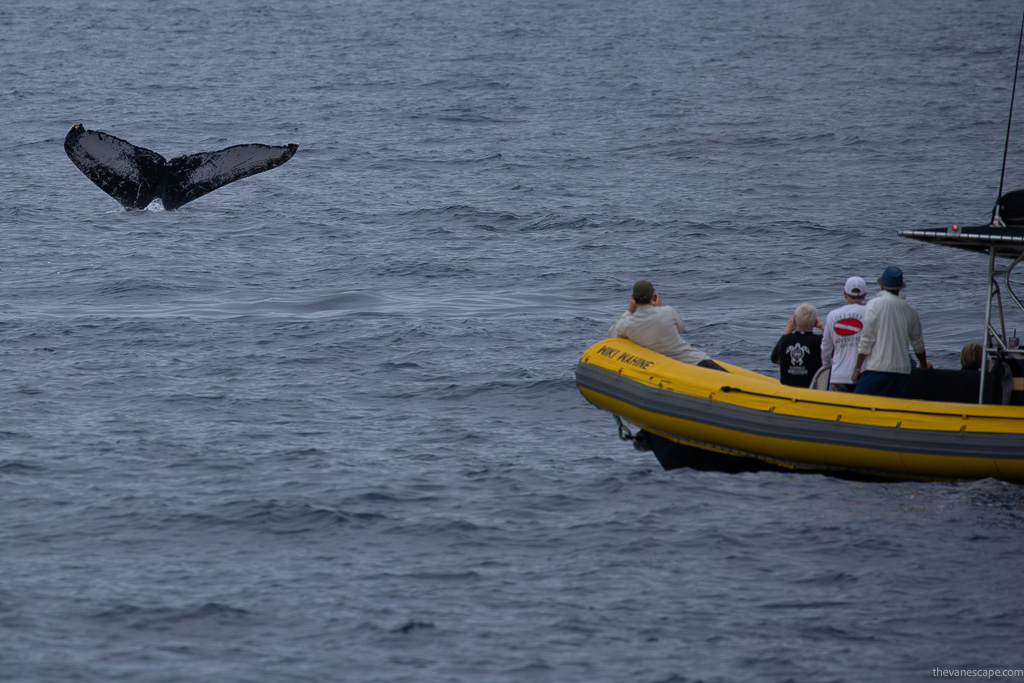 Where to Stay during Whale Watching Tours on Maui?
It all depends on your budget and needs. Maui is a beautiful island, much calmer and less touristic than Big Island or Oahu. You will find great hotels here. Prices vary greatly. Certainly for the period December-March, it is worth booking accommodation in advance due to the popularity of whale watching tours on the island. Scroll the map below to check the best offers with their localizations on the Maui map.