Perfect 5 Days Maui Itinerary
Planning a vacation to Maui and need a great Maui itinerary with tips on how to prepare for your stay on the island, what to see and do, where to stay, and what to pack? Check out our detailed 5 Days Maui Itinerary.
Breathtaking beaches, coral reefs, fish, whales, dolphins, and giant green sea turtles are just a part of Maui's aquatic world. Scuba diving and snorkeling, surfing, kayaking, rafting, watching giant tortoises, or admiring whales that have come here from Alaska to breed are just a few of Maui's attractions. Sunrise on top of an active Haleakala Crater, tropical rainforests, and impressive waterfalls on Road to Hana are other great highlights of the Maui. So check our 5 Days Maui Itinerary for more inspiration and tips on preparing a perfect Maui vacation.
This article may contain affiliate / compensated links. For full information, please see our disclaimer here.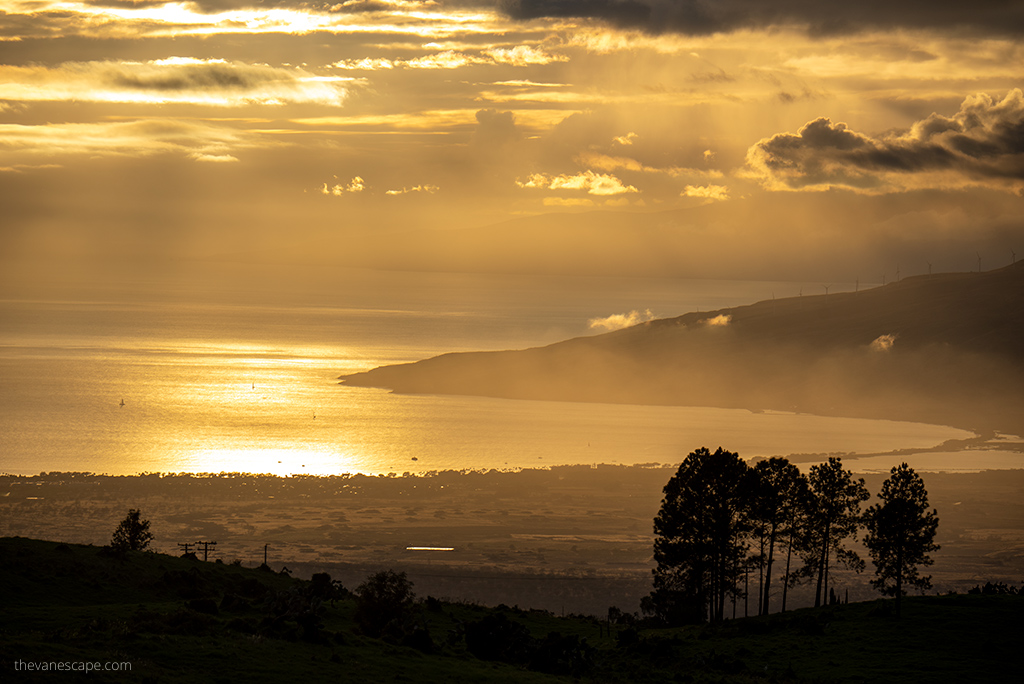 5 Days Maui Itinerary – Introduction
Update: We are shocked by the tragedy that has affected Maui in the last few days of August 2023. We deeply sympathize with the victims of the catastrophic wildfires, all those who lost their loved ones and possessions due to the tragedy. Some of the tips below may be outdated at the moment. If you are planning any trips, check the local guidelines first: "All non-essential travel to West Maui (including Lahaina, Napili, Kaʻanapali, and Kapalua) is strongly discouraged through the month of August. Other areas of Maui (including Kahului, Wailuku, Kihei, Wailea, Makena, and Hana) and the other Hawaiian Islands, like Kauaʻi, Oʻahu, Lanaʻi, and Hawaiʻi Island, remain open". Don't cancel your Maui vacation. Consider rescheduling instead. Maui will need your tourism dollar to rebuild when it's ready.
Maui is one of the most beautiful Hawaiian islands and offers many different activities. It is impossible to get bored on this island. That's why in our 5 days Maui itinerary, we present you with the most exciting things to experience and the most beautiful places to see. This is not a 5 days plan for sunbathing. There will be beaches, we promise, but most of all there will be intense sightseeing, activities, lots of impressions and attractions. Of course, you can customize this 5 days Maui itinerary to suit your needs, interests, and budget.
Importantly, in this 5-day itinerary for Maui, we suggest a five-day stay on the island. We do not count the day of your arrival on Maui or the day of departure from Maui.
How big is Maui?
Maui is one of the most famous islands in the Hawaiian archipelago (and there are over 130 of them, including eight inhabited and six accessible to tourists). Although it is the second largest after the Big Island, Maui is relatively small, so you can easily visit the most beautiful places on the island in a few days. 5 days on Maui is perfect to see most of the attractions. Maui has 727.2 square miles (1,883 km2) and is the 17th largest island in the United States.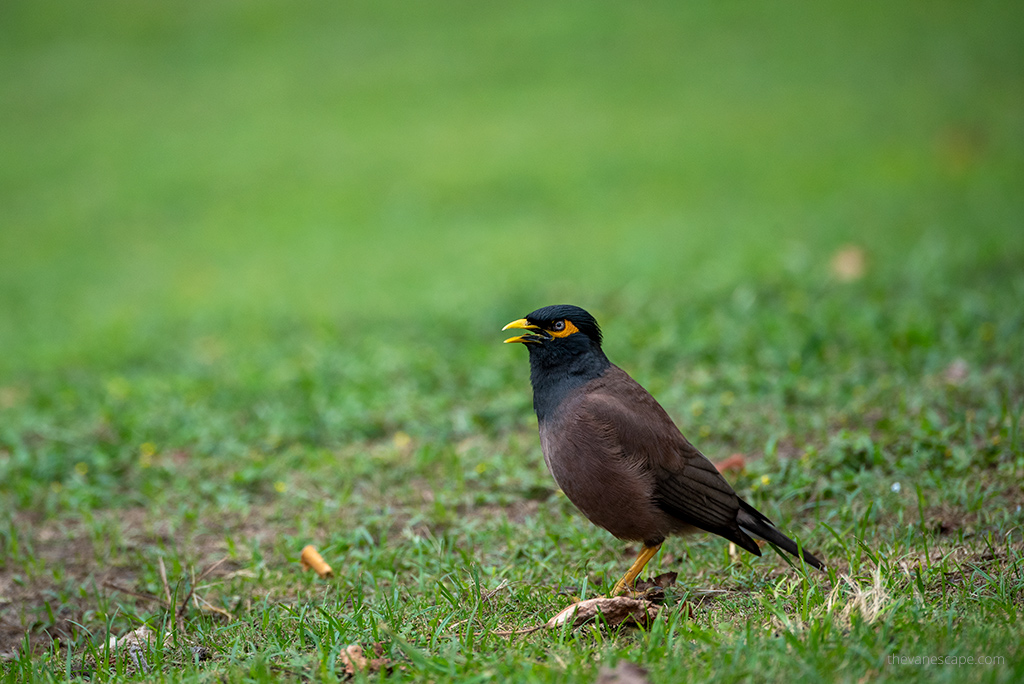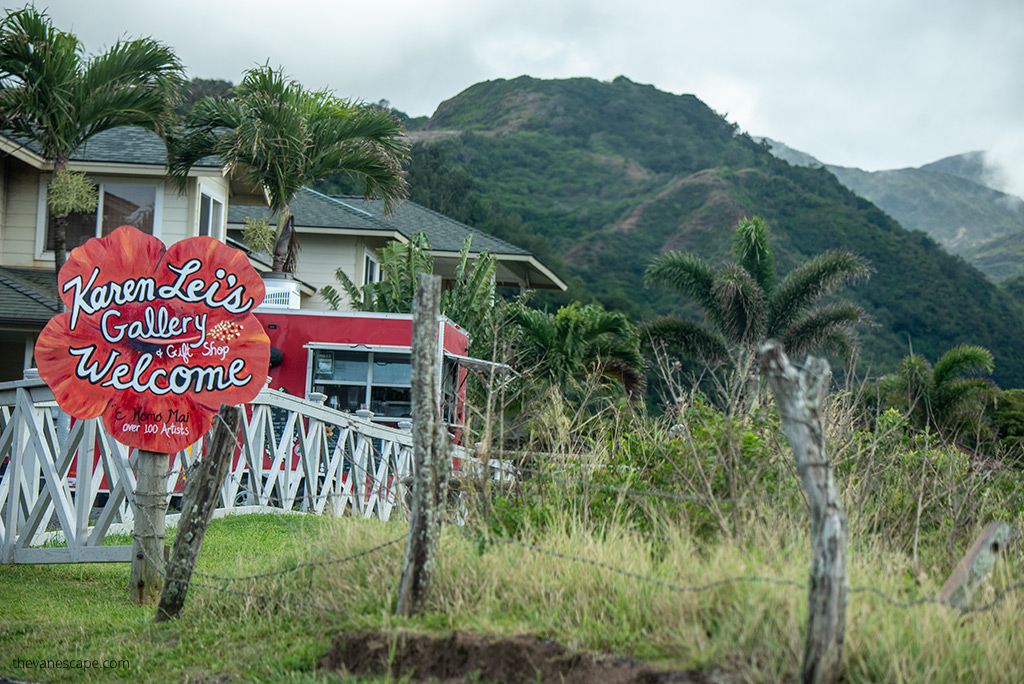 How long and wide is Maui?
Maui is 48 miles long and 26 miles wide.
How long does it take to drive around Maui?
The travel time around the entire island is about 10-12 hours, around the periphery of the island. So you can drive around the entire island in a single day. But it is worth spending at least 5 days on Maui to enjoy the beauty of the island.
What is the population in Maui?
Nearly 150,000 people live on the island of Maui, making it the third-most populous island in the archipelago. The smaller island of Oahu is home to nearly one million people. Residents here are gathered in several large urban centers, so many parts of the island are still relatively quiet. Traffic is primarily the responsibility of tourists, who visit Maui at all times of the year. In 2019, a record 3 million tourists visited the island. Tourism is one of the main drivers of the Hawaiian economy. This number of tourists also means that despite the small population, travel (especially during rush hour) on Maui often results in traffic jams, which you should consider when planning trips to certain attractions. The roads on Maui are in excellent condition but are practically one-lane everywhere.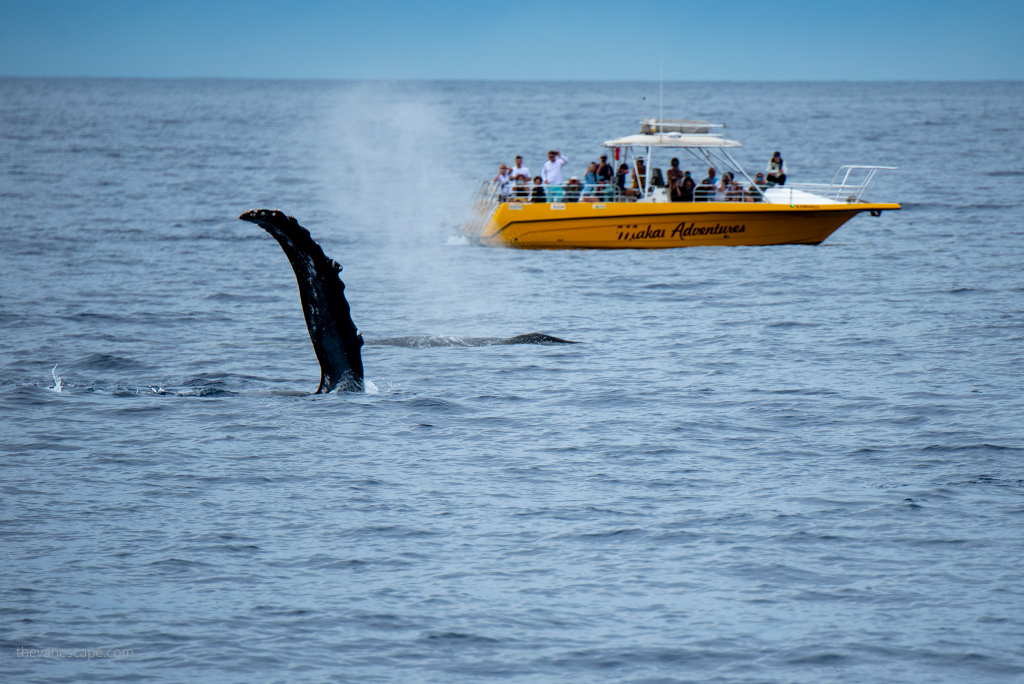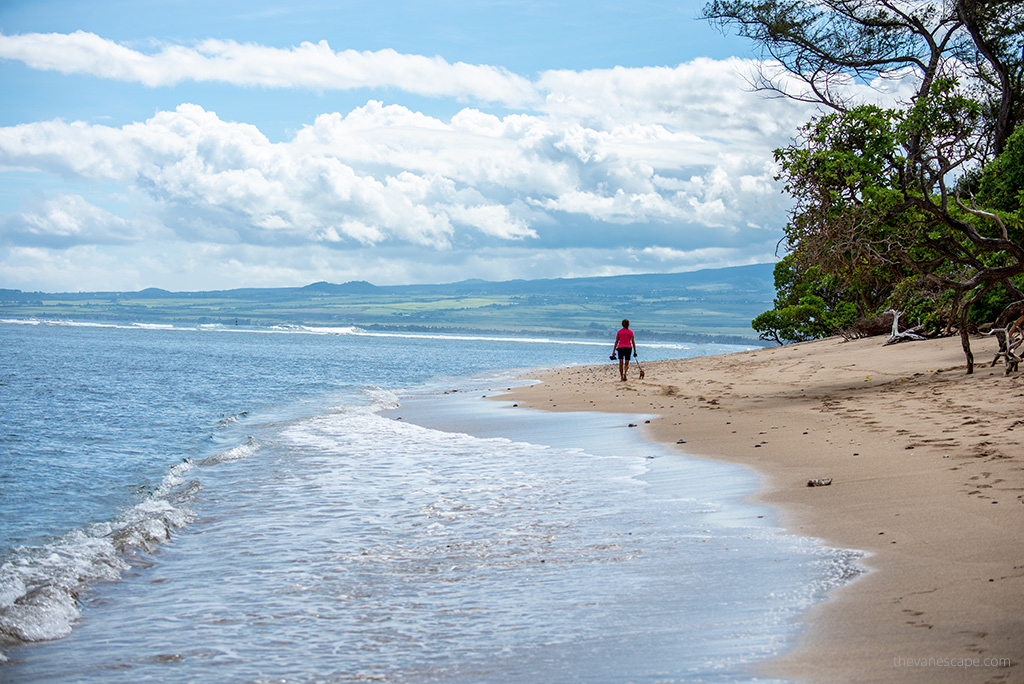 Maui Name
Native Hawaiian tradition gives the origin of the island's name in the legend of Hawai'iloa, the navigator credited with the discovery of the Hawaiian Islands. According to it, Hawai'iloa named the island after his son, who in turn was named for the demigod Māui. The earlier name of Maui was 'Ihikapalaumaewa. The Island of Maui is also called the "Valley Isle" for the large isthmus separating its northwestern and southeastern volcanic masses.
Best Beaches in Maui
There are many beaches in Maui. There are perfect places for windsurfing and kitesurfing because in Maui you live mainly with wind and waves. The northern part of the island is a paradise for surfers who come there. International competitions in this discipline are held in Hookipa. Hookipa is also considered the world capital of windsurfing, and the conditions for this sport are good all year round. The western part of the island also has quiet coves and beaches for relaxing and snorkeling in the crystal clear seawater. The best beaches in Maui are Ka'anapali Beach, Big Beach in Mākena State Park, Hamoa Beach, Kapalua Beach, Honokalani Beach, Napili Beach, Kaihalulu Beach, Wailea Beach, Keawakapu Beach, Baldwin Beach.
5 Days Maui Itinerary – Logistic
How to Get to Maui?
Of course, you'll be flying to Maui. You can also take a cruise to the Hawaiian Islands, but for this itinerary, we have assumed you'll arrive in Maui by plane. Getting to Maui is not cheap, but it's well worth the money and effort. You can find direct flights from west coast airports. However, most flights have a layover in Honolulu on Oahu, the most popular destination in Hawaii.
For the best flight deals, check out Skyscanner.com (we use it for travel worldwide). You should also check the deals on CheapOair.com, one of the fastest-growing online travel sites in the US. CheapOair.com is a leading provider of airline tickets and car rentals. They often have great prices. On their website, you will also find great promo codes. Choose OGG – Kahului Airport as your destination. This is the main airport in Maui. The direct flight from San Francisco (SFO) and Los Angeles (LAX) to Maui takes approximately 5h 45m.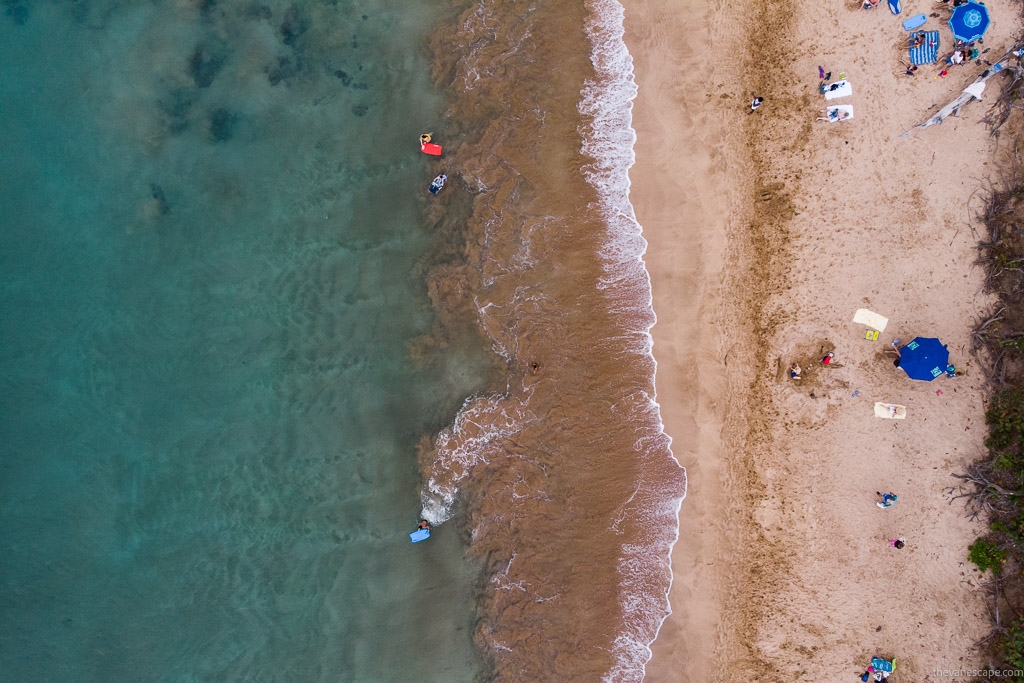 Renting a Car on Maui
In our 5 Days Maui itinerary, we assume that you will drive around the island to see and experience as much as possible. Therefore, it is best to rent a car as soon as you arrive at the airport. The Kahului airport has the largest selection of vehicles. You will not be able to get to most of the places we write about by public transport. But if you do not want to rent a car, you can take advantage of organized tours around the island. Most tour operators guarantee transportation to and from the hotel.
When renting a car, you should use comparison tools. We use Rentalcars.com most often to compare prices. However, you can also check the deals mentioned above on CheapOair.com.
Car Tip – rent a small, compact car. Many roads on the Maui island are narrow, there are sharp turns, so it will be most convenient for you to travel in a small car. 4WD is not necessary as most roads are paved. But it can be helpful. We rented a small Jeep Wrangler from Alamo rental during our one-week stay in Maui. It turned out to be perfect, especially during our trip on Road to Hana.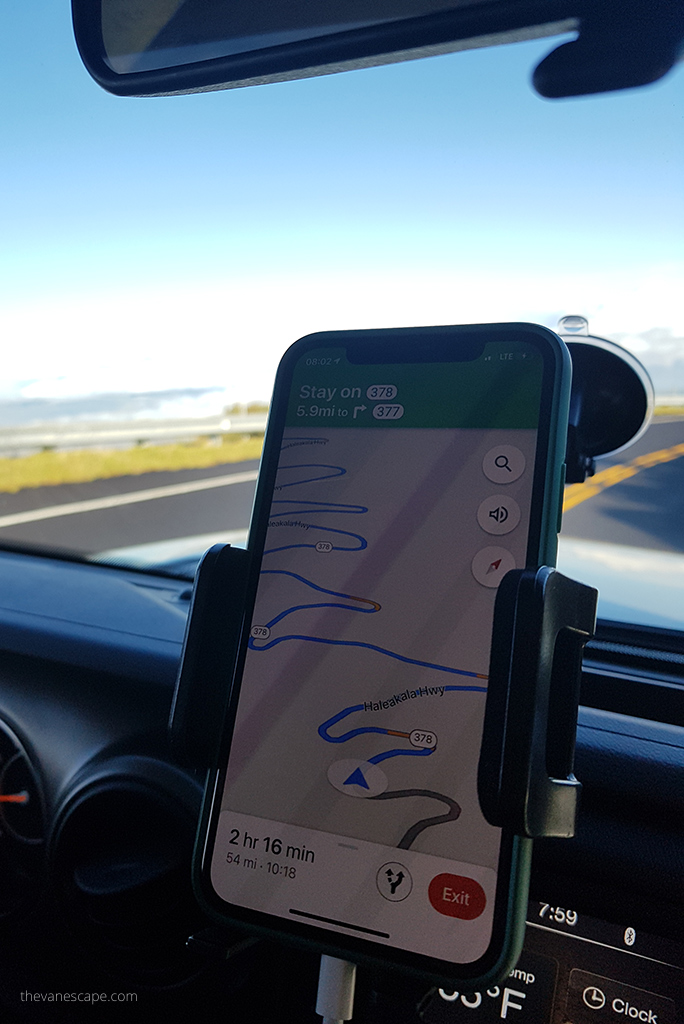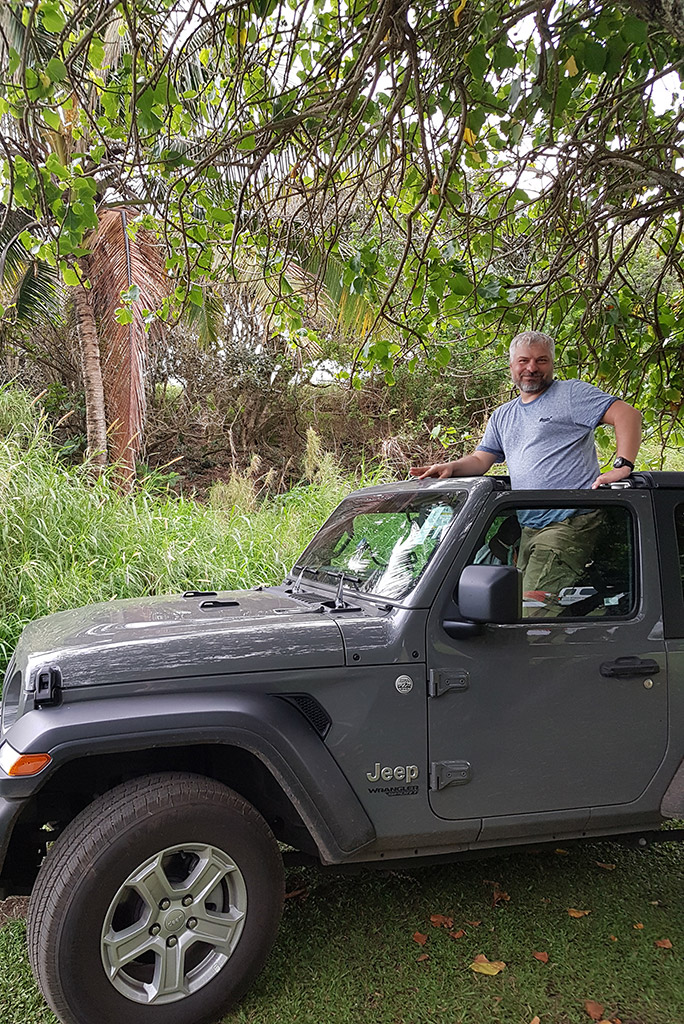 5 Days Maui Itinerary – Where to stay on Maui?
It all depends on your budget and needs. On Maui, you'll find accommodations ranging from exclusive resorts to boutique hotels and cabins to cheaper chain hotels. There are also campgrounds if you want to sleep in a tent. There are lodging options all over the island of Maui, including in such charming towns as Kapalua, Kaanapali, Lahaina, Kihei, Makena, and Wailea. Below, we will suggest the best solutions for your stay in Maui.
Hotel Tip – Book hotels in advance. We had a month to visit several Hawaiian islands, including a week on Maui. Unfortunately, we started booking accommodations quite late, so we did not have a chance to book a hotel in Hana. Therefore, we also packed a light tent from Rei, compact and ultra-light sleeping pads on our trip, and spent a few nights camping. We did not regret it, as it allowed us to experience some great hotels as well as enjoy the outdoor adventures of camping. But it's definitely worth booking accommodation in advance, especially if you do not want to pack extra camping gear for your trip. Check the deals below.
Stay in one place for 6 nights or change accommodation in Maui?
It depends on your travel style. You can change the accommodation each day. But it is possible to implement this Maui itinerary by staying in one place. You will then save time to check out and check-in at the next hotel or unpack your suitcases. You will have more time to rest. But if you arrive in Maui at night, consider your first night near the airport in Kahului, lest you drive around the island's winding roads at night.
Consider for your stay hotels at Lahaina, Maalaea, Wailea, and Kaanapali. They have excellent resorts and beautiful beaches.
Enter the dates of your stay on the map below to see the best accommodation deals on the Maui at the selected location.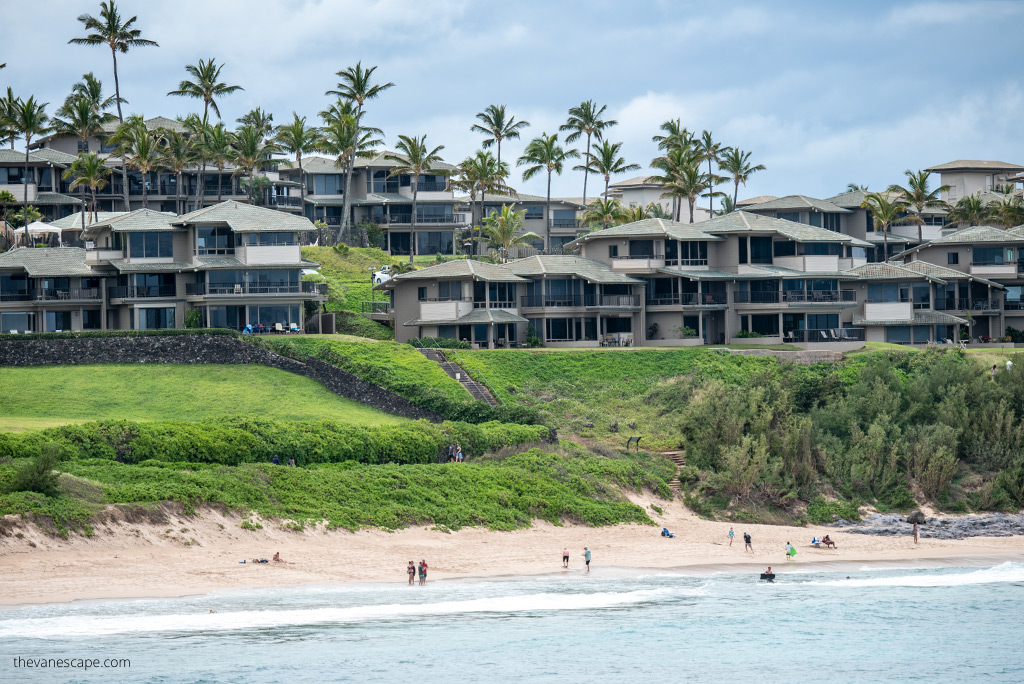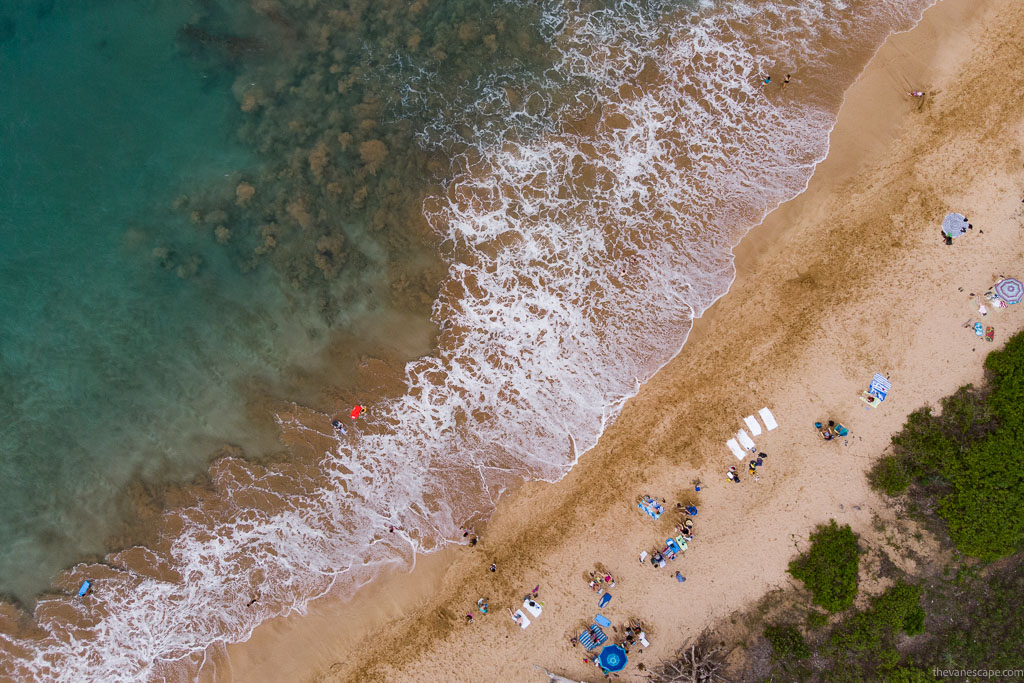 What else to take into account when booking accommodation in Maui?
If you're planning a trip to Maui, you've probably heard of one of the highlights – Road to Hana. This scenic route can be covered in one or two days. But, if you want to do the famous Road to Hana in two days, you have limited choices as there are only a few places to stay in Hana. So the options are as follows:
Road to Hana Tip: For this 5 days Maui itinerary, we strongly recommend that you choose option 3 or 4. If you only have five days for your Maui vacation, you can do the Road to Hana in one day on your own or as an organized tour.
5 Days Maui Itinerary – Mandatory Reservations & Permits
In addition to airline tickets, rental cars, or accommodations, you'll also need to think about some other mandatory permits before traveling to Maui to see the island's highlights. So, check below what you need before your trip.
Haleakala National Park – Summit Sunrise Reservations
If you dream about seeing magical sunrise over Haleakala, you must have a permit. Haleakala National Park is home to Maui's highest peak. It rises at 10,023 feet (3,005) meters above sea level. Sunrise on the summit of Haleakala has been a visitor attraction since the late 1800s. The park's Summit District begins at an elevation of 7,000 feet (2,134 m) and reaches 10,023 feet (3,055 m). The summit's high elevation, lack of light and pollution, and dynamic weather patterns make it an ideal and popular place to observe the sky. Due to the popularity of sunrise viewing at the summit and limited parking, Haleakala National Park now requires a reservation for any vehicle entering the park before sunrise (3:00 am to 7:00 am).
A reservation is required for each vehicle entering the park from 3:00 a.m. to 7:00 a.m. Beginning April 7, 2021, you may book a reservation up to 60 days in advance. But try to do it ASAP. This sunrise is one of Maui's main attractions. So please book your tickets before they run out. Check the official Park website to see step-by-step tips on making a reservation.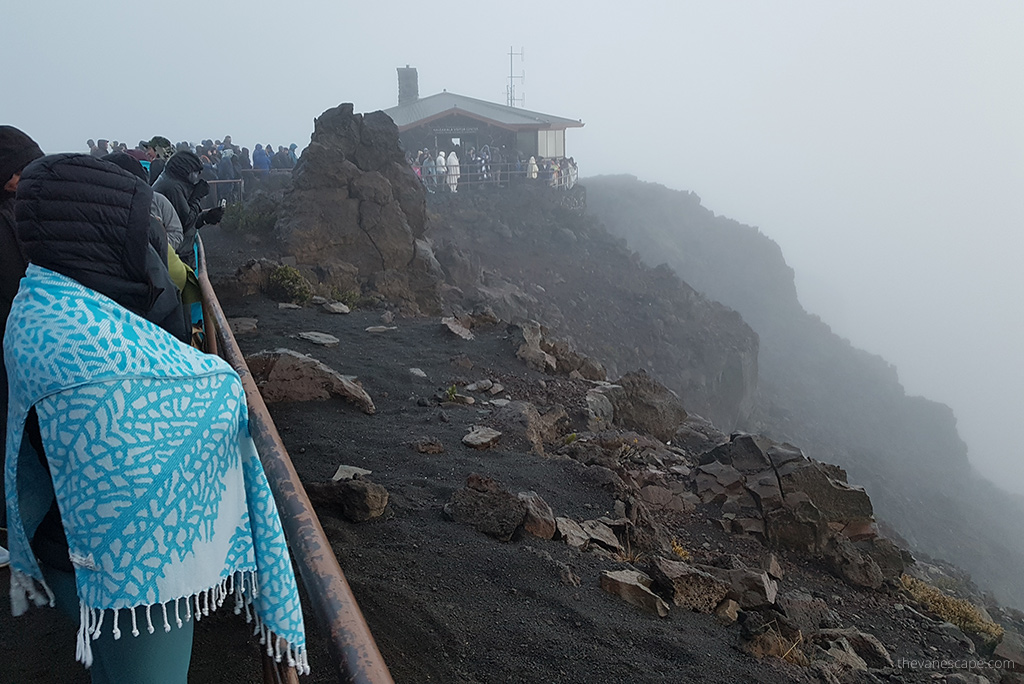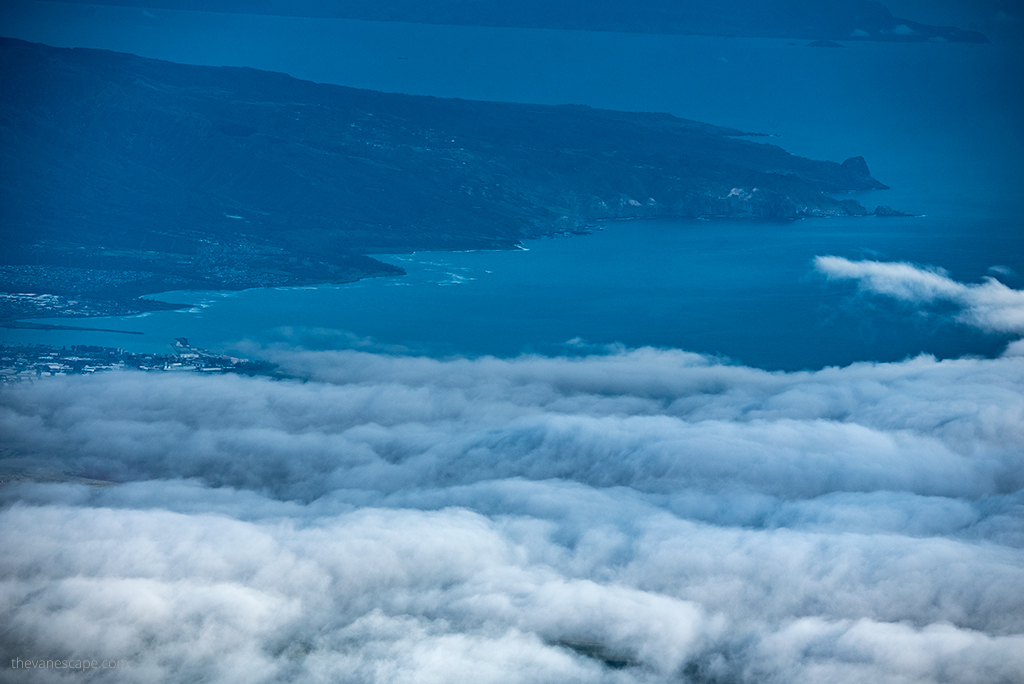 Even if you plan to spend the night in a tent in the park at Hosmer Grove Campground, you must make a reservation if you want to leave the campground between 3 and 7 am and drive up the summit. Hosmer Grove Campground is located in the Haleakalā cloud belt, at nearly 7,000 feet (2134m) elevation in the Summit District. Be prepared for rain and cold weather. The forest comes alive in the early dawn with the many native birds, making this a beautiful early morning hike. We spent two nights at this campground. It was freezing, windy, and humid. While it was 86°F (30°C) on the beach, the temperature in the mountains was close to 32°F (0°C).
Sunrise at Haleakala National Park with a Tour
You don't need a reservation to reach the summit of Haleakala after 7 am, or if you choose an organized Sunrise & Breakfast Tour to Haleakala National Park.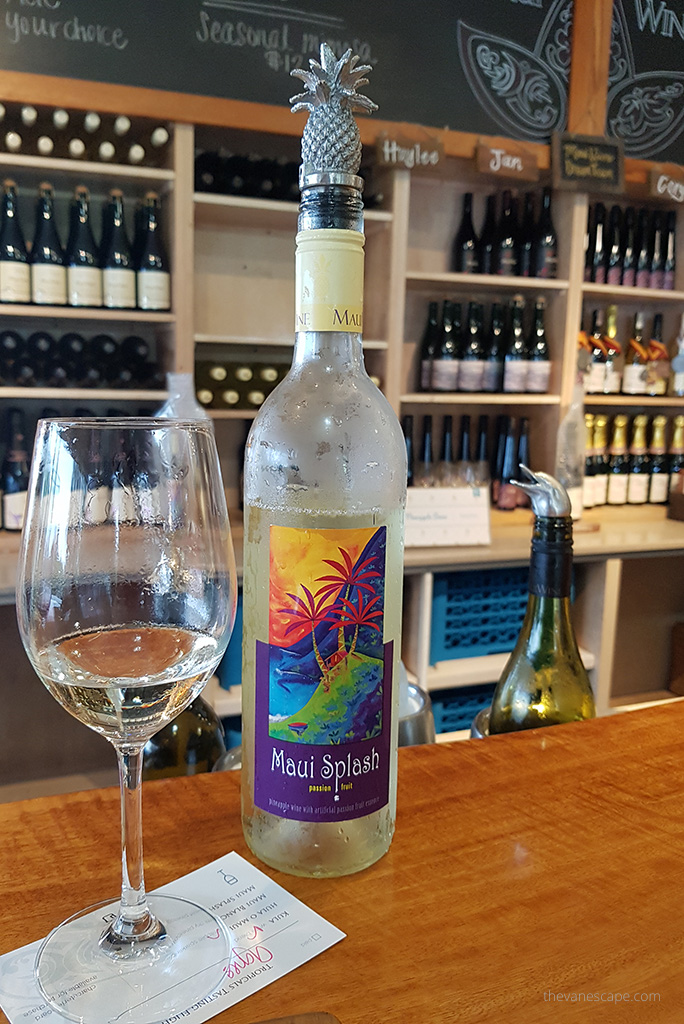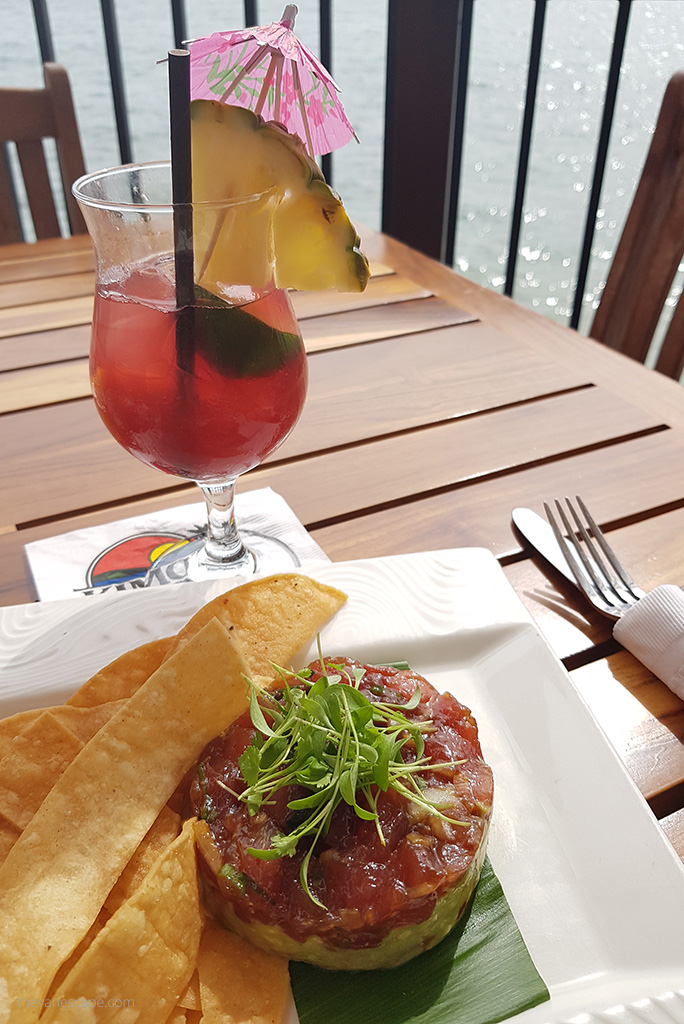 Reservation for Wai'anapanapa State Park on the Road to Hana
Unfortunately, if you are planning a trip to Road to Hana on your own, you'll also need a reservation to see the famous black beach at Wai'anapanapa State Park. You can make reservations up to 14 days in advance, but no later than the day before your visit. Make your reservation on the Go Wai'anapanapa website. You will need to purchase both an admission ticket ($5 per person) and a parking ticket ($10 per vehicle). Since the number of visitors is limited, you should make your reservation as early as possible. It is also important that you specify a time slot when booking.
If you fail to make a reservation, don't worry. No reservations are required for the remaining places along the Hana route. Road to Hana is gorgeous all the way and has many other great attractions. Don't worry about that black beach if you have to skip it.
If you want to split the Road to Hana for two days and plan to stay in a tent, this state park might be the perfect solution. But you have to book your accommodation in advance. Here you can book camping.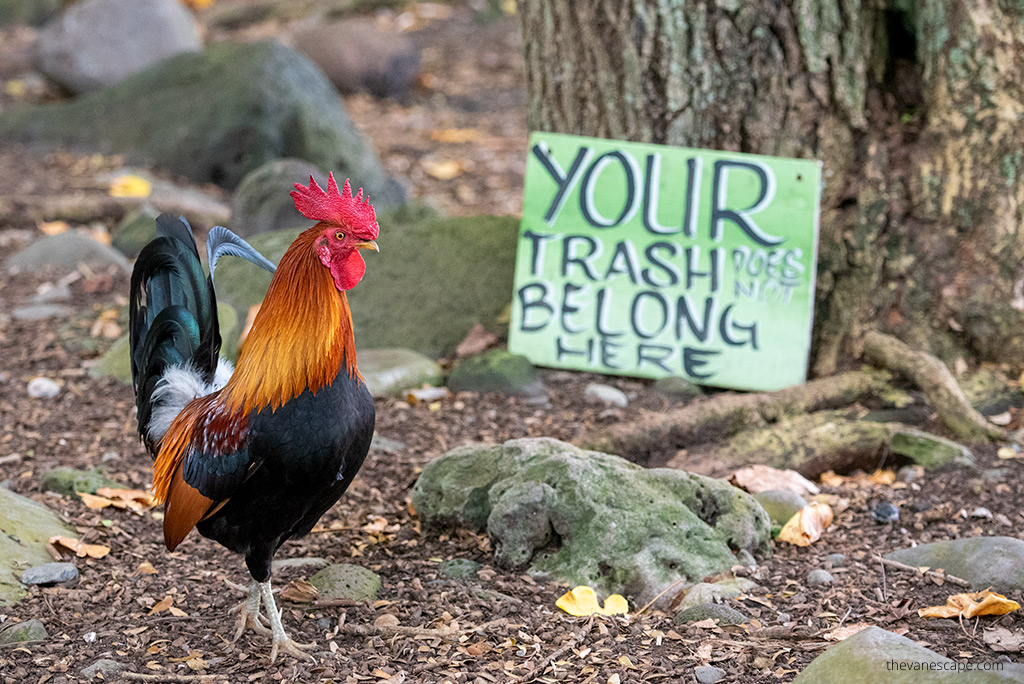 Haleakala National Park – Entrance Fee
Remember to pack your America the Beautiful Annual Pass. As for every US national park, a fee is also required for admission to Haleakala National Park. So it is the best solution to have America the Beautiful if you plan at least three visits to national parks during the year. It is your ticket to more than 2,000 federal recreation sites across the country, including all US national parks. Pass is valid for 1 year from the month of purchase.
5 Days Maui Itinerary – When is The Best Time to Visit Maui?
Maui Weather Conditions
Maui's mild tropical climate makes it a year-round destination. Most days are warm and sunny, with temperatures averaging in the 70s and 90s year-round. So weather-wise, there is no "bad" time of year to visit Maui. The island of Maui consists of numerous different sub-climate zones. Depending on where you are, the weather can affect you in a variety of ways.
Maui has two seasons, winter and summer, and temperatures vary only a few degrees between the two. The winter season (roughly October through April) tends to be a bit rainier and cooler. The summer season (around May to September) tends to be drier and warmer, with a little more humidity. Although the chance of rain is higher in the winter months, it can rain at any time and on any day throughout the year. Usually, the rain does not last more than a few minutes to a few hours, but Maui does occasionally have multiple rainy days. So it's a good idea to have a few rainy day activity ideas on hand just in case.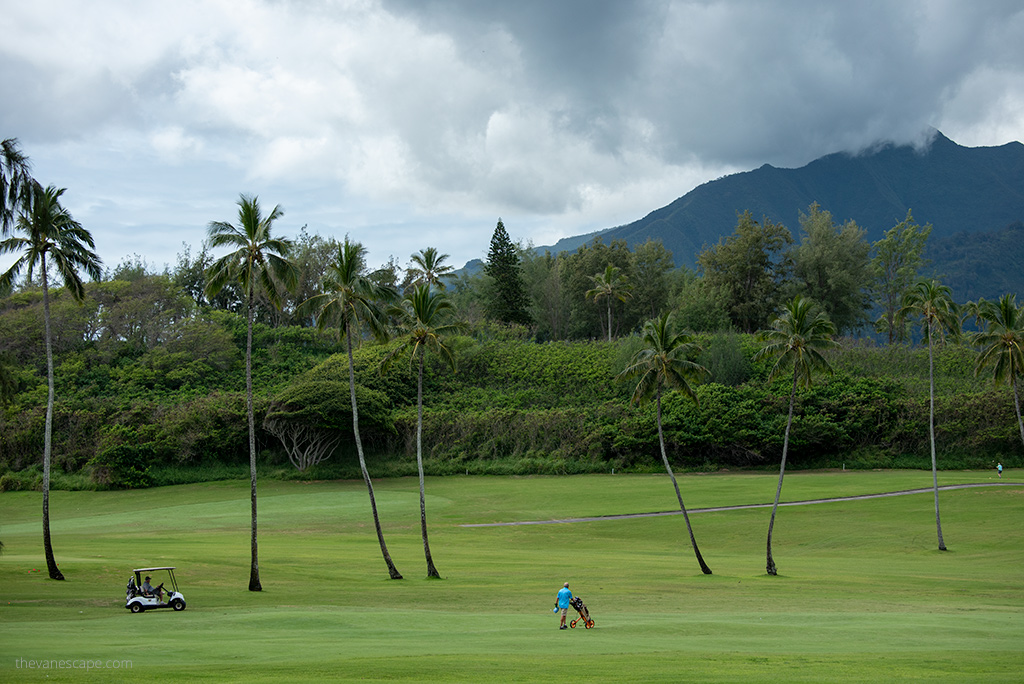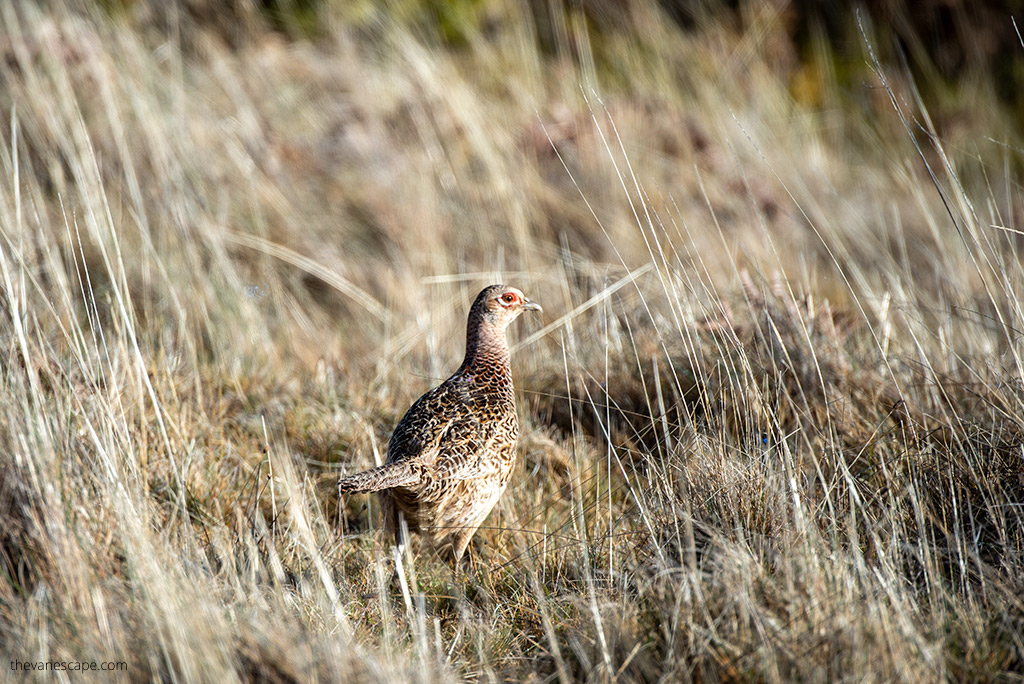 Hurricane season in Hawaii
Although Maui is rarely hit by hurricanes, it is important to be prepared if you plan to travel to Hawaii during hurricane season from June through November. Pay attention to local news, sign up for emergency alerts during your trip, and be sure to follow all instructions from your lodging. Hurricanes causing destruction in Hawaii are rare. The last time the Hawaiian Islands was hit full force by a hurricane was on September 11, 1992, when Hurricane Iniki hit the island of Kauai head-on.
Best time to visit Maui for whale watching?
As many as 12,000 humpback whales migrate from Alaska to Hawaii each year, and Maui is the best Hawaiian island for whale watching. But you can not see them year-round. They migrate during the winter months to breed, give birth, and nurse their calves. Officially, whale season lasts from late November to mid-April, but the peak is usually in January, February, and early March. So the best time to visit Maui for whale watching is from December through March.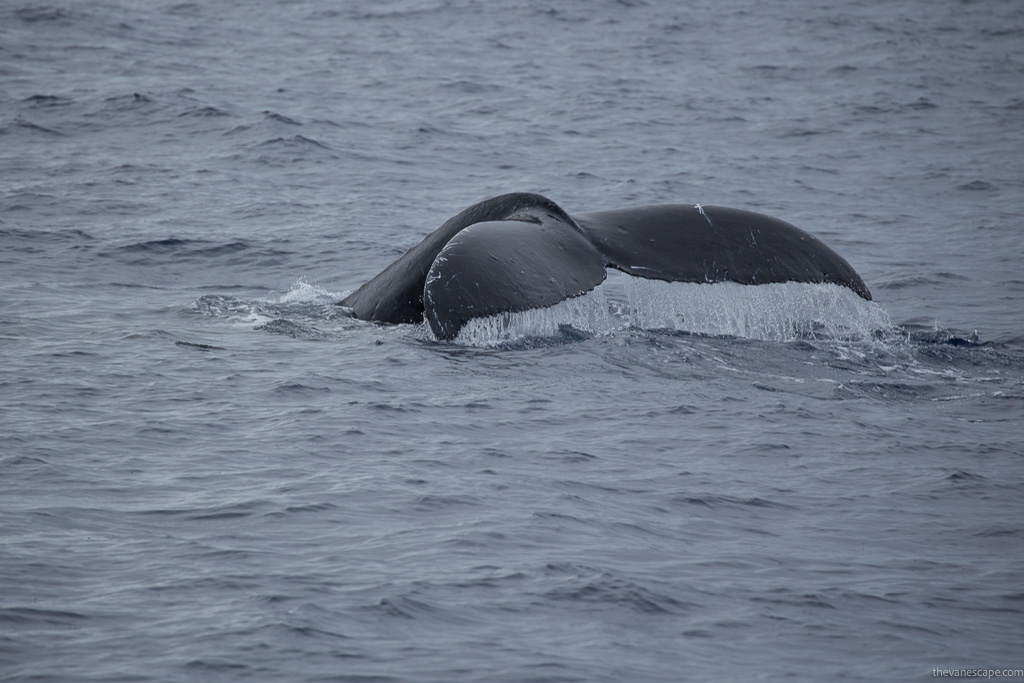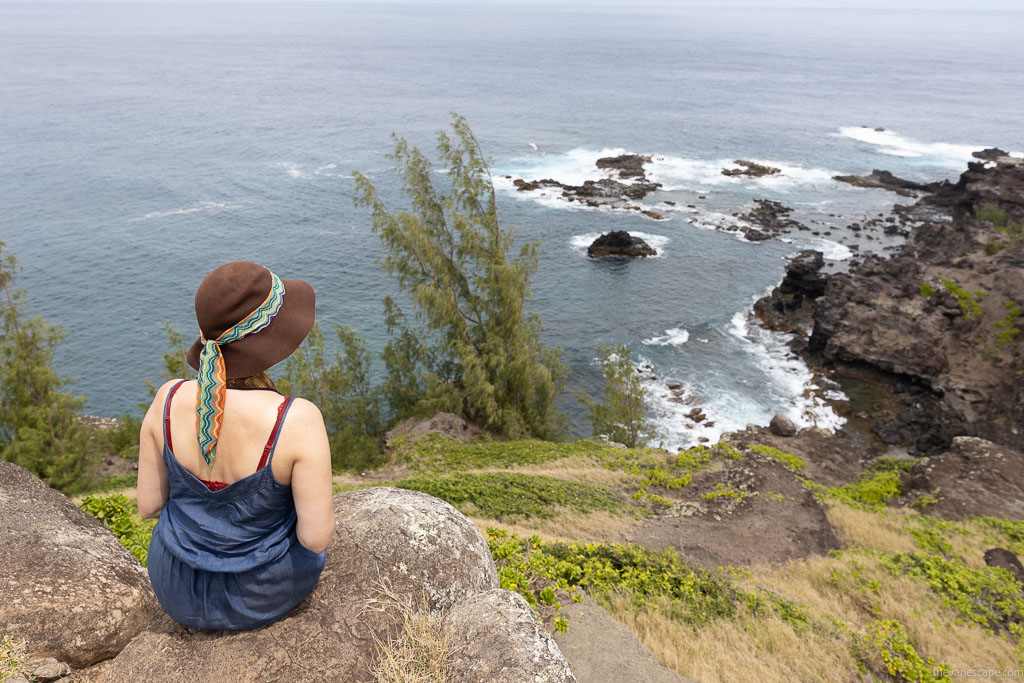 5 Days Maui Itinerary – What to Pack?
Think about all the activities you will be doing in Maui, and prepare for those. For sure you will need typical everyday clothing as shorts, t-shirts, tank tops, and swimsuits. But don't forget to pack something extra warm and windproof if you plan to go for the Haleakala summit. The volcano rises to 10,023 feet (3055 m) above sea level. Its summit is often shrouded in dense clouds, and it's windy. In 1961, Hawaii's record-low air temperature of 14 °F(-10°C) was recorded at the top of the volcano. During our visit in March, the temperature was about 42 °F (6°C) during sunrise. But at night (we slept on the campground), it was a few degrees colder, almost freezing. Year-round summit temperatures range from below freezing to highs of 50-65°F (10-18°C).
It would be best if you also had comfortable shoes. Flip flip-flops or sandals are great if you plan to lay most of the time on the beach. But if you want to follow this Maui itinerary, and do some sightseeing, hiking, or water activity, you need lightweight waterproof sneakers or toe-covered hiking sandals with excellent traction.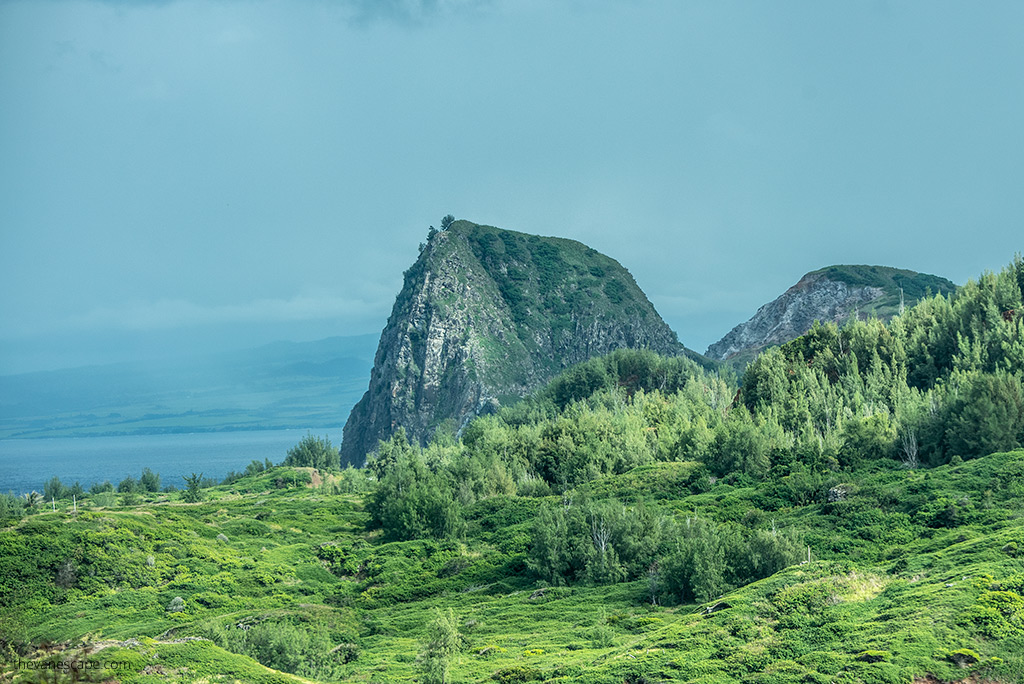 Below are some essentials to pack for your Maui vacation. Check out our list to get ready for your trip.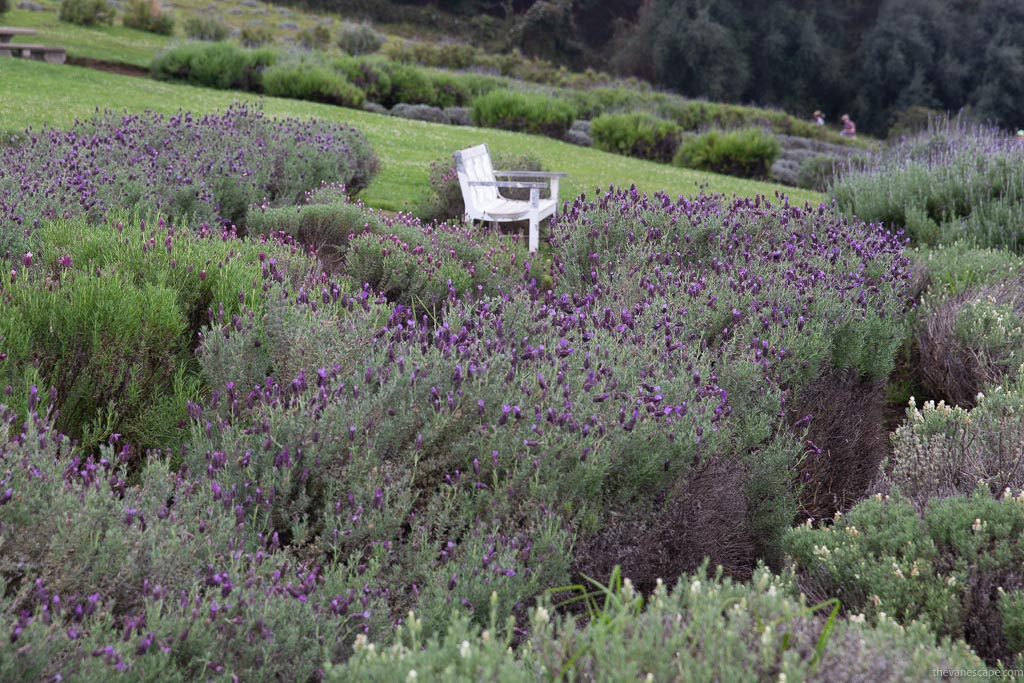 Perfect 5 Days Maui Itinerary – Day by Day
Arrival to Maui
We don't count this day because we don't know when you will arrive in Maui. Regardless of the time of the day you will be – be sure to start by renting a car and check-in at the hotel of your choice. If you have more time, use it to explore the island or relax on the beach nearby your hotel. If you need to do some shopping, most shopping centers you will find in Kahului.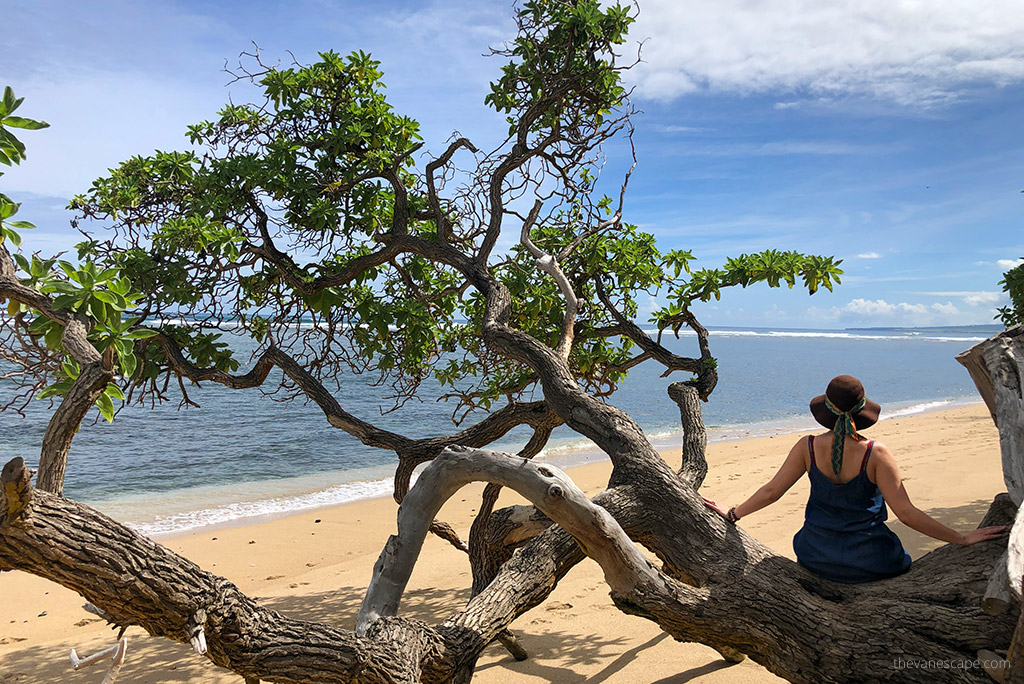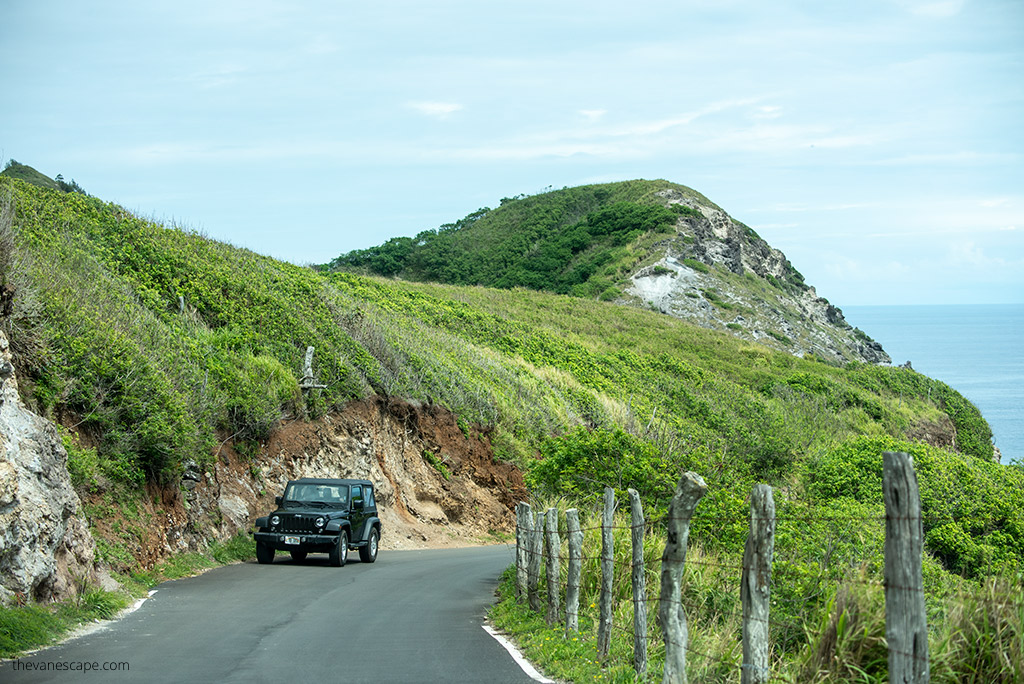 Day 1 Maui Itinerary – Lahaina – Whale Watching Tour & Beach Time
Maui is one of the best places in the world to go whale watching. The whale-watching season here runs from November to late April, but the best months to enjoy this natural spectacle are December through March. Be sure to join a whale-watching excursion. It was one of our most memorable experiences on Maui, so we have featured the best Maui whale-watching tours in this post.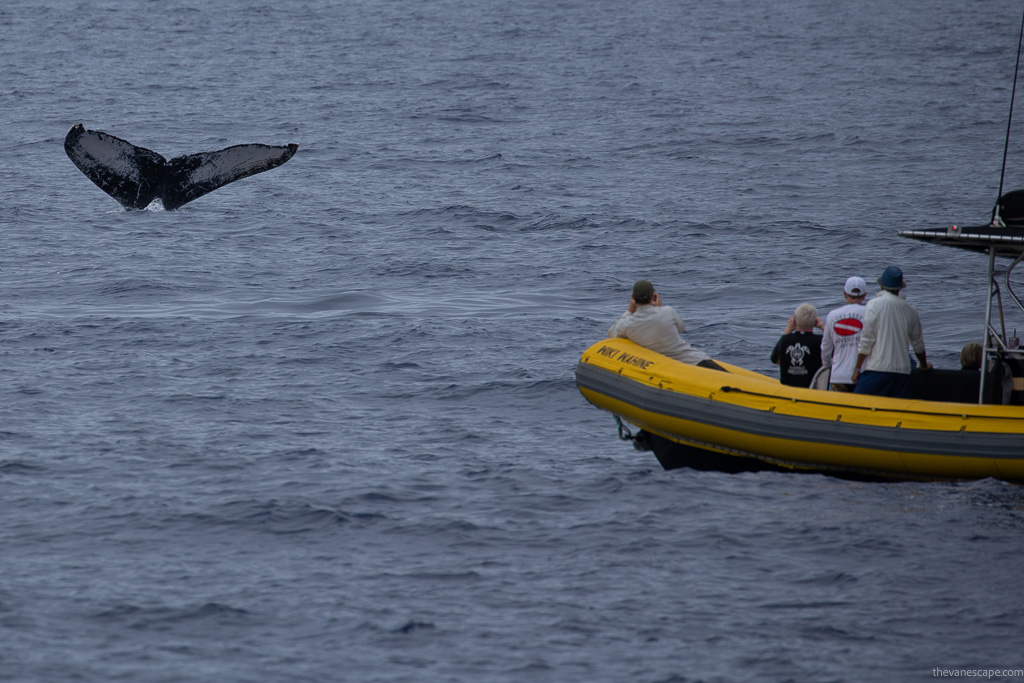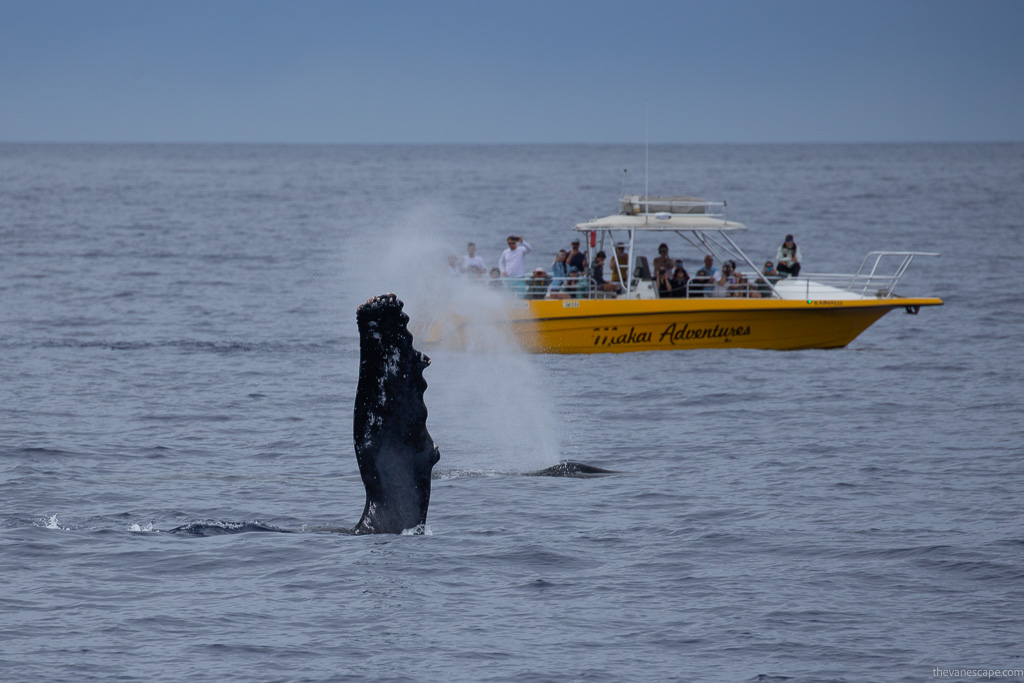 One of the best places to go on this type of trip is the picturesque town of Lahaina. You have different whale-watching trips, boat trips, catamaran trips, triple-decker catamarans, rafting, or even kayaking. Such a trip is from 2 to 4-6 hours. We have included more information in this post.
However, if you are out of the whale-watching season, spend the day at the beach or go on one of the snorkeling trips. The conditions for snorkeling are on the island all year round.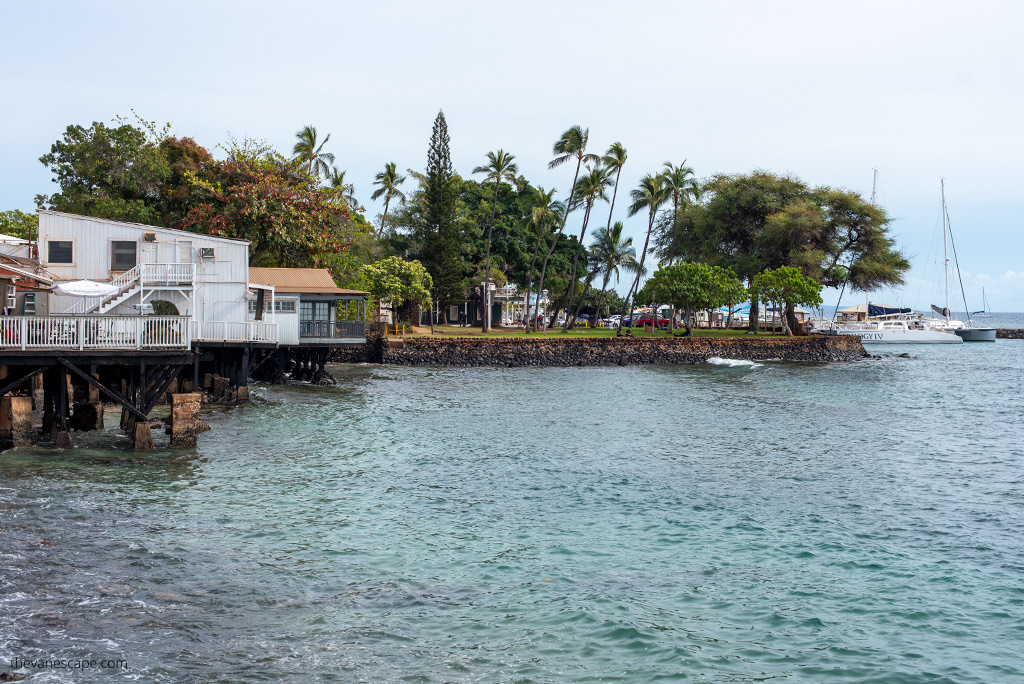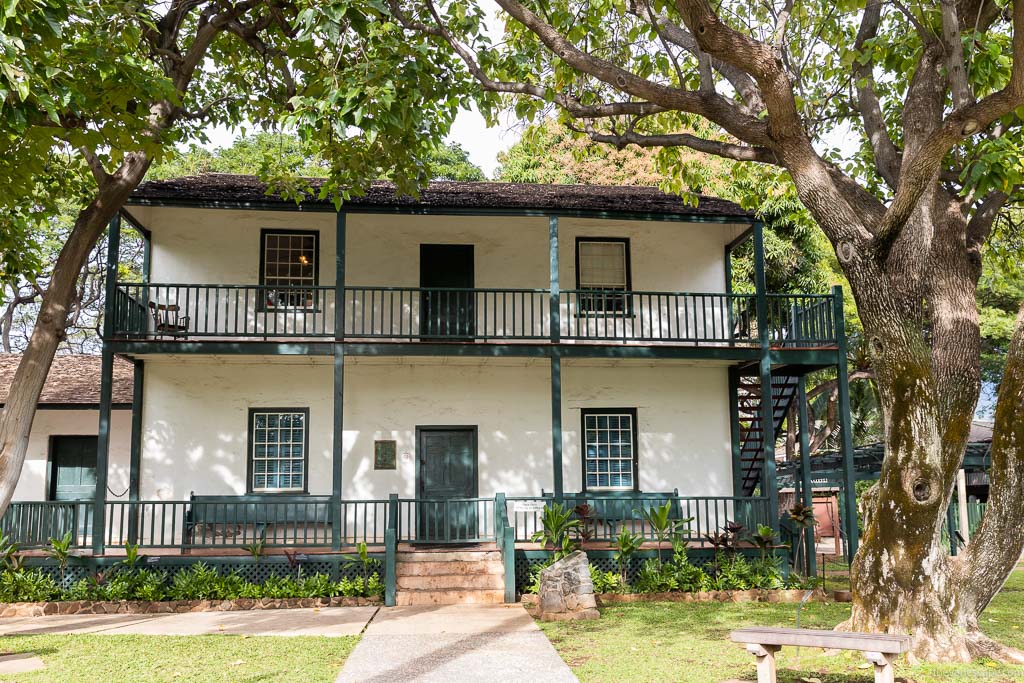 Depending on your choice, it is worth spending the rest of the time exploring the charming Lahaina town. Check Lahaina Front Street, Banyan Tree Park, Old Lahaina Luau, Ka'anapali Beach during your stay in this town. If you like hiking, consider Kapalua Coastal Trail, or if you prefer water activities go surfing in Lahaina. You will also find shops with local souvenirs and great restaurants. Use the rest of the day to rest on the beach as the next day will be very intense, and you'll start it in the middle of the night.
Day 2 Maui Itinerary – Sunrise at Haleakala Crater & Afternoon in Paia
Morning Drive at Haleakala Summit
We assume you've made your sunrise reservations or have opted for an organized trip to the summit of Haleakala.
Haleakala means "House of the Sun" and is where the demigod Maui lassoed the sun and slowed its passage so that people would have more time to dry Kapa (cloth) and grow food. The "crater" of the dormant volcano is actually a valley created by erosion.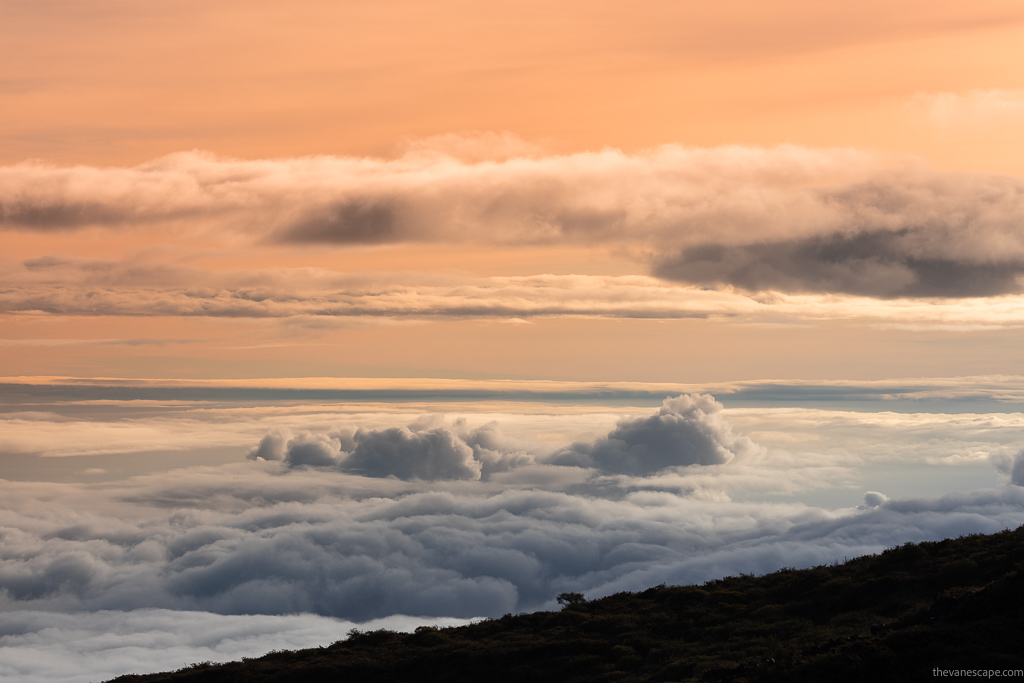 This day you should start early in the morning. You should wake up at 2 am and leave no later than 2:30 am. The road to the highest peak on Maui is extremely winding. The Crater Road is paved and 38 miles long, but it will take you much longer than indicated on GPS to reach the summit. Also, it is very dark at this time and there are thick clouds and fog all along the route. It also gets much colder as you gain altitude. Pack plenty of warm clothing. A hat, scarf, windproof jacket, and even gloves can be additionally helpful. Wear layers. The temperature drops about 3º for every 1000 feet of elevation, meaning it'll be about 30º colder than at sea level. And it's windy.
Make sure you know when the sunrise is. You can check that also at the bottom of this NPS website. Allow enough time to park your car and walk to the viewpoint. Sunrise at the Haleakala summit is super popular, so arrive at least 30-40 minutes before sunrise. Depending on the time of year, sunrise is between 5:30 am – 7 am.
After sunrise, it is worth taking a walk on the summit and admiring the scenery. Stop at several viewpoints on the way back. It's worth stopping at Haleakala Visitors Center and drinking a hot coffee at Kula Lodge before you leave the area. There are also several hiking trails in the park. You might want to consider these if you feel like hiking.
Afternoon in Paia
Paia is a great city. Incredibly picturesque, with interesting wooden architecture, colorful houses and shops, great cafes and bars, and the famous Paia fish market. The next day you will start the Road to Hana route from here. But to do the Road to Hana there and back in one day, you'll need to leave early in the morning. So you will not have time to see the sights in Paia. So we recommend spending a few hours in this town after returning from sunrise at Haleakala. It is a perfect place for breakfast or lunch. It is also a great place for local shopping.
During your stay in Paia check bohemian-style main streets. Also, visit the surfboard wall, Haiku Marketplace, Baldwin Beach Park, Ho'okipa Beach Park.
Get enough sleep, because the next day will be long and you will have a tiring car ride, so it pays to be rested.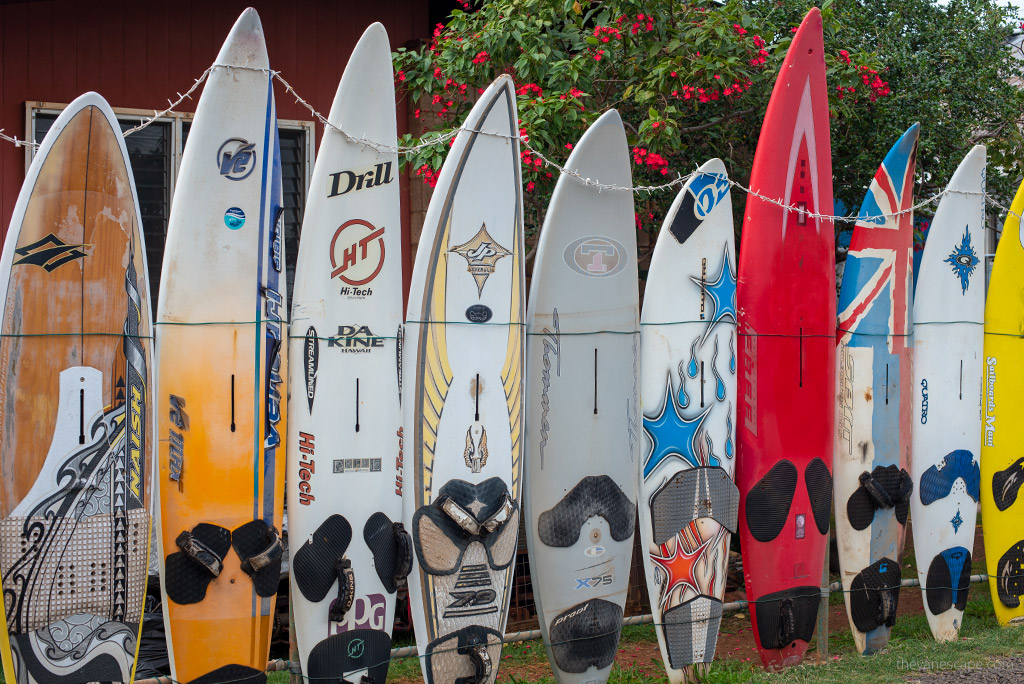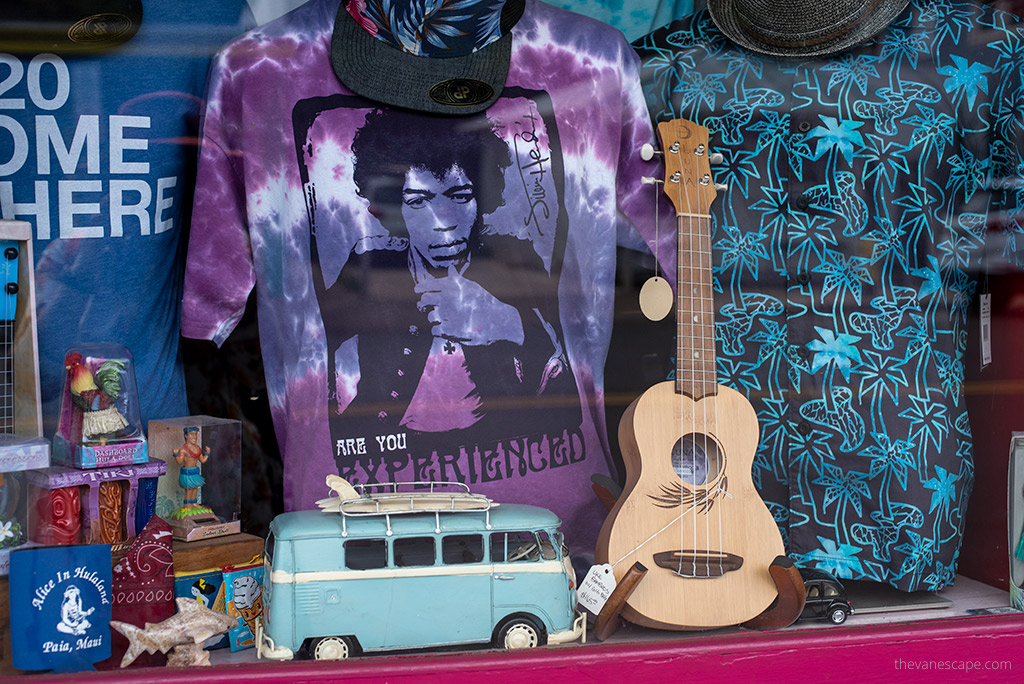 Day 3 Maui Itinerary – Road to Hana and Back
The Road to Hana is one of Maui's greatest attractions. The road is absolutely breathtaking. But it is not an easy journey. That's why we have put together a very detailed guide to the best stops on the Road to Hana. So please, follow our tips from this post to prepare for this adventure. In addition, purchase and install this application before your trip, which is perfect for exploring Maui and especially Road to Hana. Thanks to it you will not need a paper map.
But, if you do not have experience driving on the mountain serpentine, or do not feel like adding stress because you are on vacation and just want to relax, we highly recommend a Road to Hana guided tour.
If you are going on a trip on your own, remember to fill up with fuel the day before. It would be best if you left Paia at 7 am to avoid the hassle of parking along the route and the crowds. Your last stop should be Seven Sacred Pools. Hence, it would be best if you went back now. But if you have a weak car, it is worth considering driving to the town of Hana and back because the road behind the Hana is of much worse quality.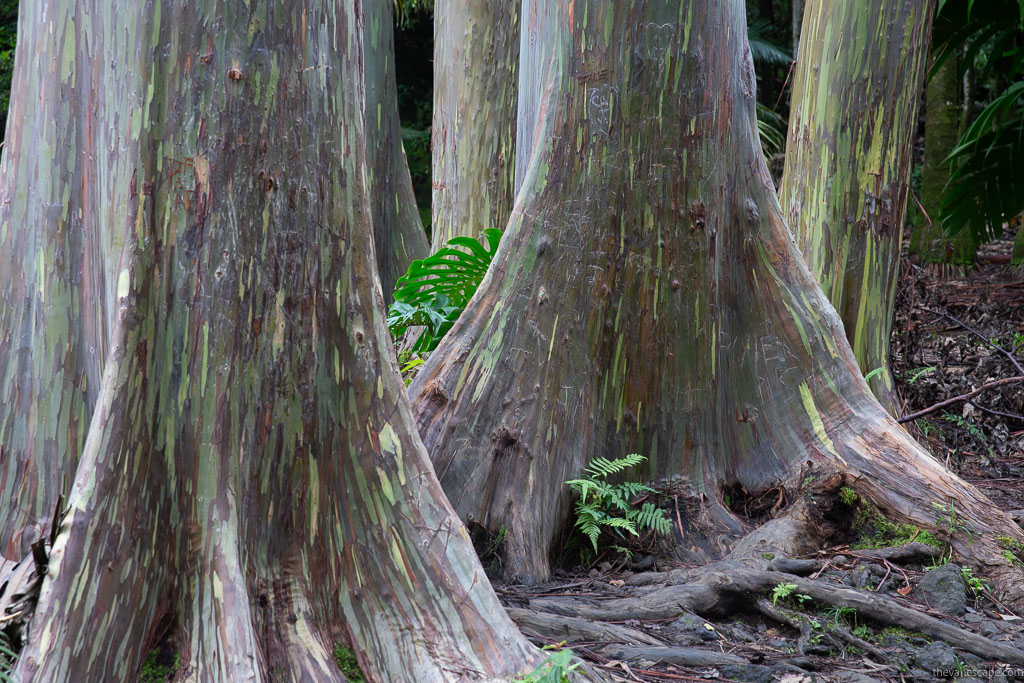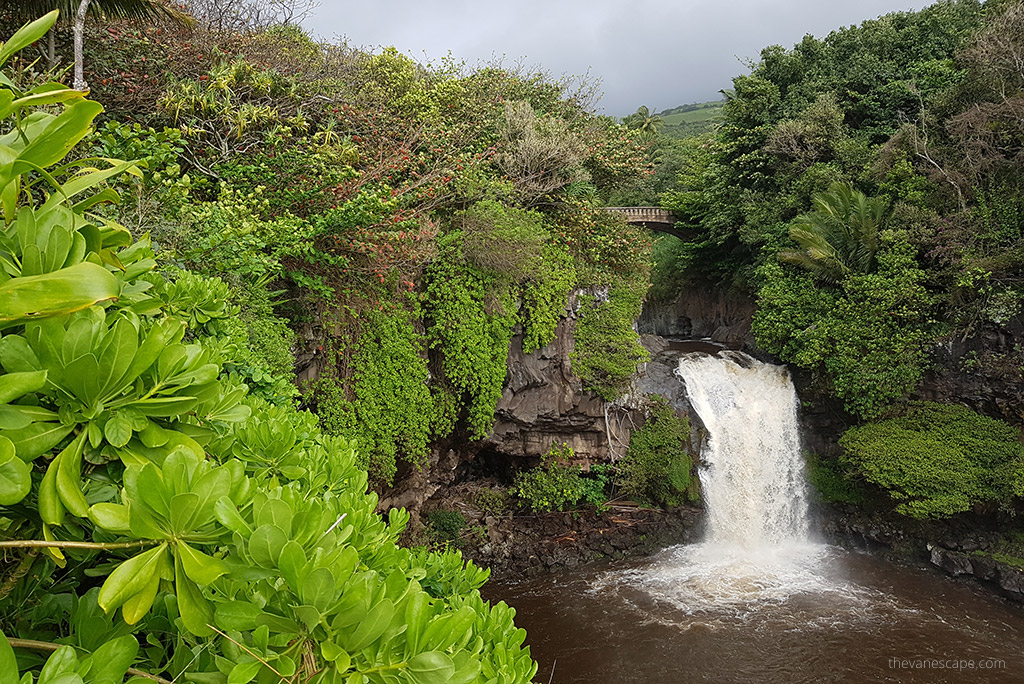 Day 4 Maui Itinerary – Snorkeling & Beach Time or Helicopter Tour
After an exhausting day of driving, it is worth giving your muscles a rest and relaxing. Nothing will relax you as well as warm turquoise water. Therefore, decide on a chill. Swim, unbend on the beach. Depending on where you are staying, relax on the beach or take a trip to the nearby beaches. It's worth packing a mask and snorkeling. You can watch fish and many turtles on Maui in the coastal waters.
You can also consider an organized snorkeling trip. Then you will have the opportunity to sail to unique locations and learn about the underwater world of Hawaii, which is just as impressive as the one on the surface of the earth. Maui is famous for its incredible underwater world. Underwater is Turtle Town, home to hundreds of turtles. With an organized trip, you can snorkel in the extinct volcanic crater of Molokini on a thrilling adventure in Maui. You can also swim in Turtle Town with Hawaiian Green Sea Turtles. You can also take a trip where you can admire the dolphins.
A slightly more expensive adventure is the helicopter flight over Maui. Consider this option if your budget allows it because the scenery is breathtaking.
Day 5 Maui Itinerary – Kahekili Highway – West Maui Drive
It's the last day of our 5 days Maui Itinerary. We love the west part of Maui. It's beautiful and wild. The Kahekili Highway in particular, which winds like a switchback, is awe-inspiring. If you liked the Road to Hana route, consider the Kahekili Highway. It's much less touristy and the sights are unforgettable. So if you have not had enough of the winding road, take a tour of West Maui. You'll find some unusual stops along the way. But be warned: this road is narrower than the Road to Hana and has limited parking. So be extra careful when driving. Check our detailed guide to Kahekili Highway to decide if it is a road for you. If not, check below for other extra places to add to your Maui itinerary.
The Kahekili Highway (Hawaii State Highway 340) is a single-lane paved road framed by rocks on one side and sheer cliffs on the other. It stretches 21.5 miles (34,5km) from Kapalua to Wailuku. It is a legendary road known for its winding curves, narrow passages, and dangerous road conditions. Kahekili Highway runs north and south from Kahului through the small town of Waihee-Waiehu. It's flanked by the beauty of the West Maui Natural Area Reserve to the west and the Pacific Ocean to the east, on its way to Kahakuloa Village, one of the most remote places on Maui. This highway is truly scenic.
The Kahekili Highway starts at the bottom of the gulch facing Honokōhau Bay, taking over from the Honoapiilani Highway. The best stops on the way are Nakalele Blowhole, Ohai Loop Trail, Olivine Pools, and Waihee Ridge Trail. You need a minimum of 4-5 hours for this round-trip with stops.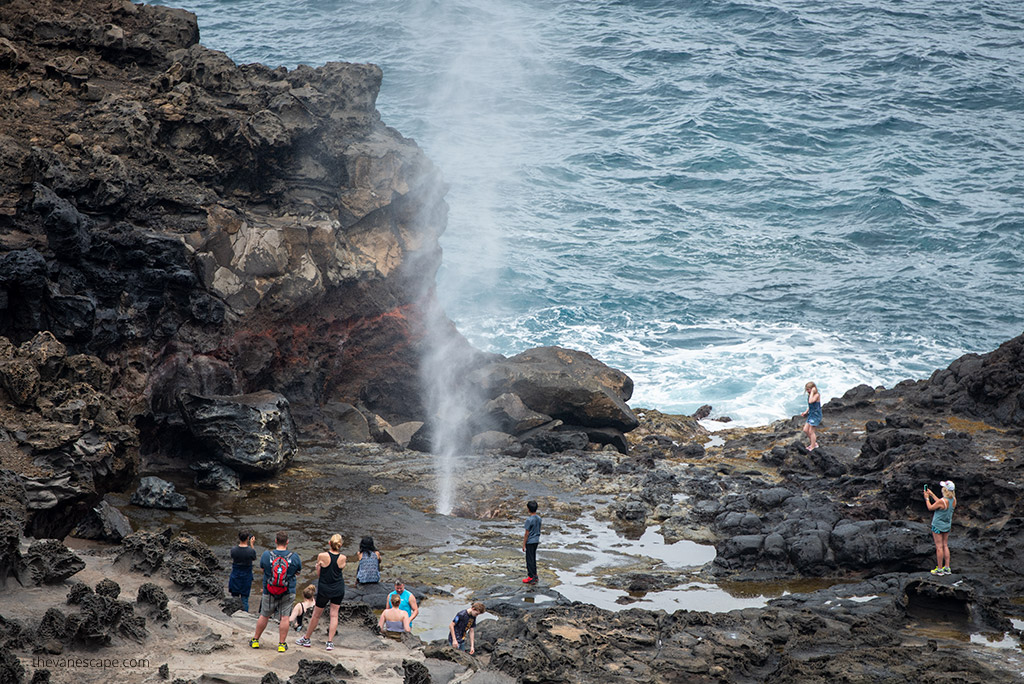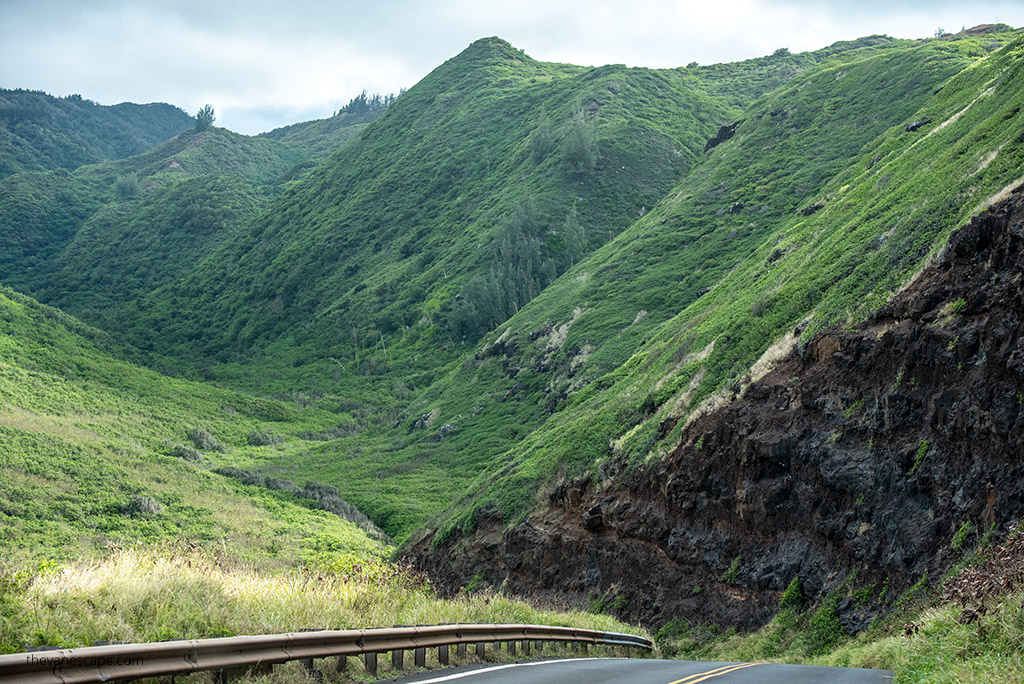 5 Days Maui Itinerary – What to do if you have extra time?
If you have extra time to visit Maui, you might want to consider some of the following suggestions and places to see.
Try Wine Tasting in Maui. Until we visited the island, we had no idea wine was produced in Maui. And it is perfect tasting wine, including pineapple. We were very surprised by its refreshing taste, a bouquet of fragrance, and delicacy. We visited the beautifully located MauiWine. This facility, formerly known as Tedeschi Winery, is Hawaii's oldest and most famous winery. It is located in one of the most remote places on Maui – about 1,800 feet above sea level. The address is 14815 Piilani Hwy, Kula. It's open Tuesday–Sunday from 11 am–5 pm. It's good to call to make a reservation +1 (808) 878-6058.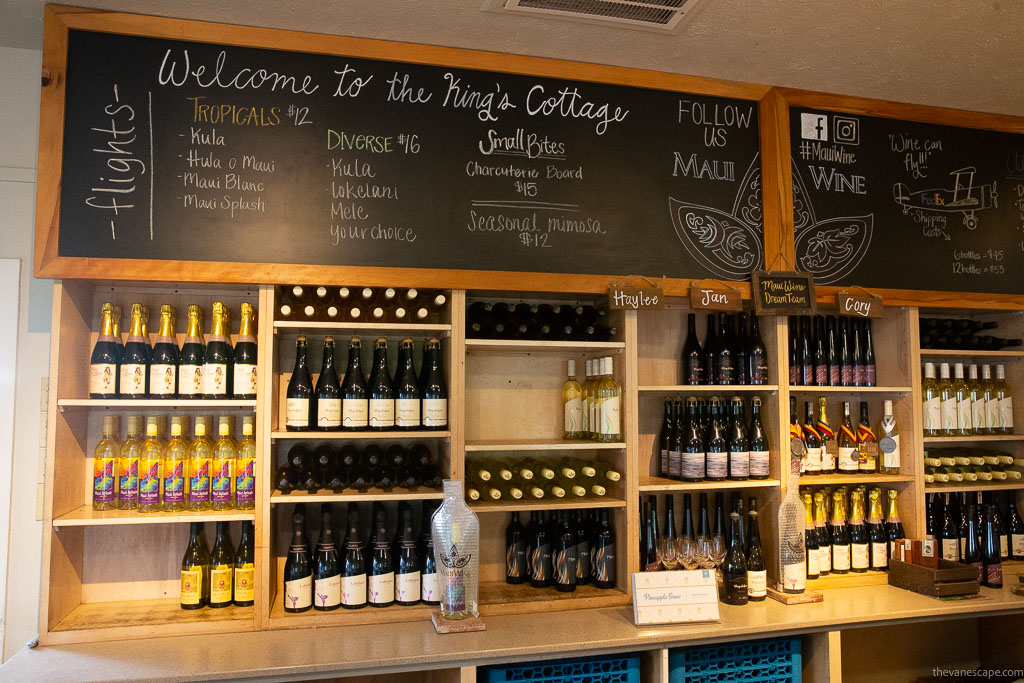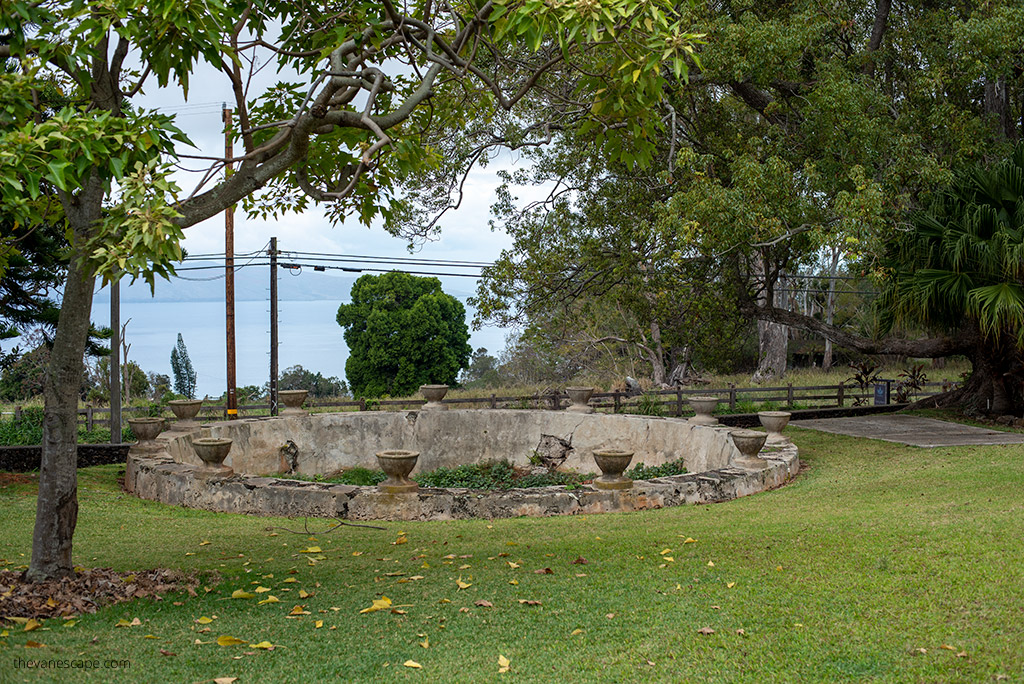 Visit Ali'i Kula Lavender Farm. Lavender is the queen of herbs. This pretty purple plant can relieve pain and tension, promote blood circulation, and even treat breathing problems. Plus, its sweet, calming scent relaxes the body and mind. Ali'i Kula Lavender Farm on Maui is a great place to learn more about lavender and take great pictures. It's a beautiful lavender farm, with incredible gardens and lavender pastries with lavender honey and delicious lavender tea. A wonderful way to spend a relaxing afternoon. The address is 1100 Waipoli Road, Kula. But note that is only open Sunday, Monday, Friday, and Saturday from 10 am to 4 pm.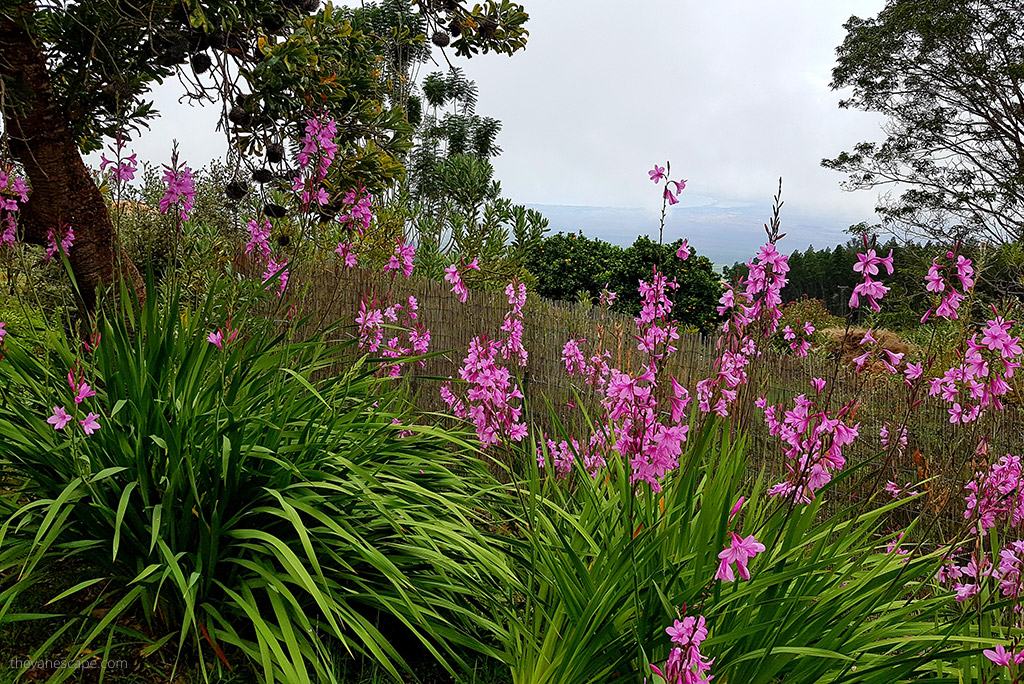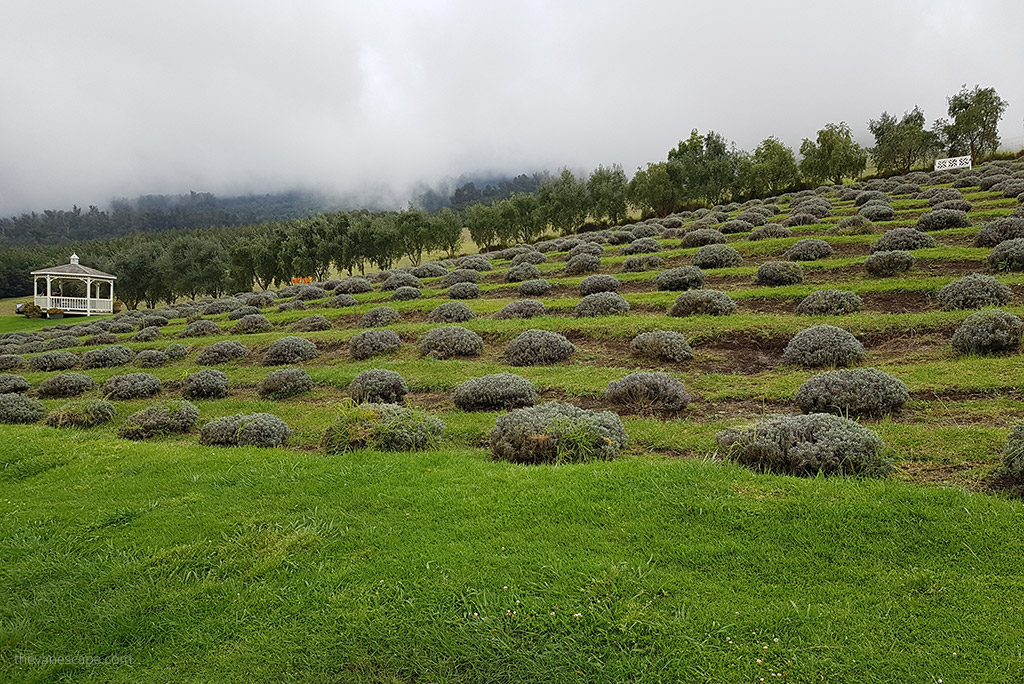 Visit Iao Valley and Iao Needle. The valley is located near the city of Wailuku, in the central part of the island. You will find wonderful nature in Iao Valley, a few simple walking routes, and the famous mountain Iao Needle. In addition to its natural values, this valley is of great historical importance – it is here that the army of King Kamehameha I crashed the Maui army, taking a significant step towards the unification of the archipelago.
Split your Road to Hana trip over two days. Then you can stay longer at any point on the route. Moreover, you don't have to go back the same route. If you have a good car, you can go on, this way you will go around the whole island.