How to choose vehicle for the roadtrip?
This article may contain affiliate / compensated links. For full information, please see our disclaimer here.
Our Story
Planning our excellent road trip, we decided to buy a van in the greater Vancouver area, BC, in Canada. First of all, we love van style and browsing the internet, and you can think it is not hard to find a proper van for your road trip. We were sure we knew how to choose vehicle for the roadtrip. It was a theory…
…practice turned out to be a little bit different. After the whole week of looking for a van, we gave up to some extent. Not with the road trip itself, but with going in a van. The main reason was the price, and the second was availability.
Price for a good, not very old van, with low odometer, one that you think you can trust, is starting at 23-24k CAD. Everything below this price was excellent in pictures. Still, with a closer look, it appeared to be in horrible condition or damaged or have some other "imperfections," causing them not acceptable for our long road trip. Of course, they might be right for others, but we are a little picky 😉
So after we had found our dream van in Ashcroft and had agreed to buy it, the next day, the seller decided not to sell it to us. After this incident, we turned our heads to camper trucks – the other option we considered mainly because of a price and availability. It is much easier to find a truck (there is plenty of them for sale at a reasonable price) and camper to put on separately. This is how we finally did it – and here it is, our El Mundo!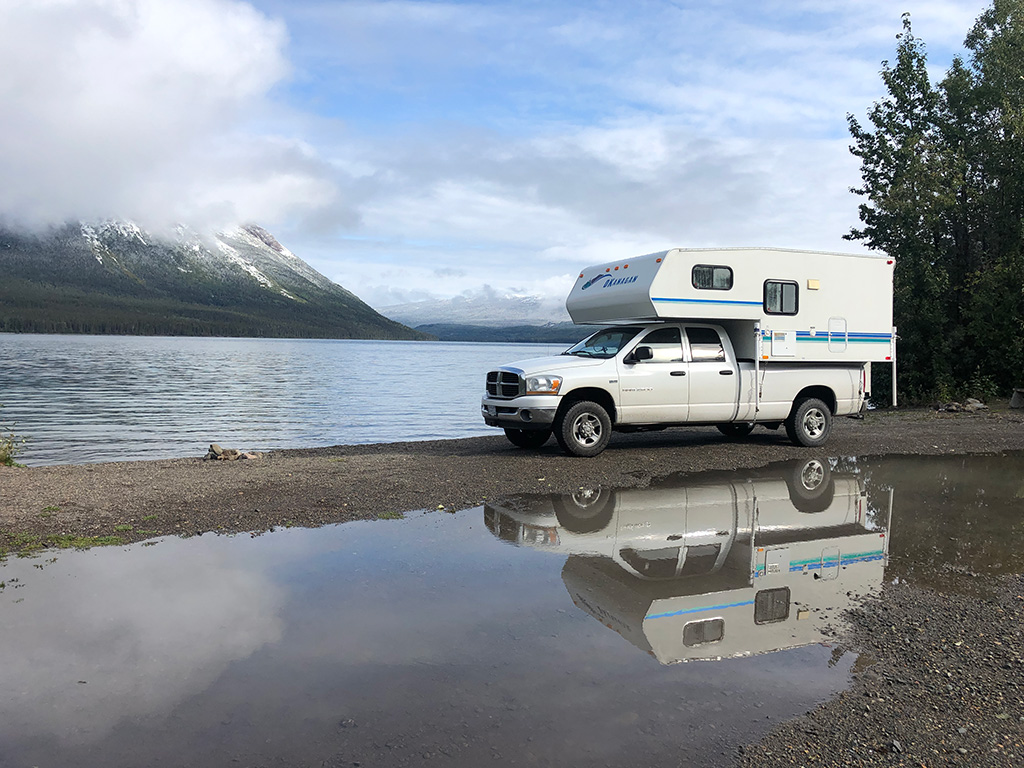 General introduction and assumptions
Usually, if you go on a road trip, you want to have a place to sleep and cook. It means you need a bed and some propane installation; sometimes, it might be used from the outside if the van is small. If you have just a little more money, it would be nice to have a toilet as well. The shower is a luxury, but if budget can hold it, it's worth considering. Only the above assumptions are reason to have really plenty of options, so it's good to know different types of vehicles available on the market and how to choose among them the proper vehicle for your road trip. We will try to shortly summarize it and give some recommendations fitting your needs and requirements.
Types of vehicles good for a road trip
Regular car + tent
This is easiest, but the least comfortable option for your road trip. Just buy a regular car (even as cheap as 1000 USD/CAD or less and simple tent In Walmart). With such a setup, you can move fast and see a lot in a short time. It's easy to sell your car at the end of a road trip because it's cheap. And people are looking for inexpensive things – it's in their nature.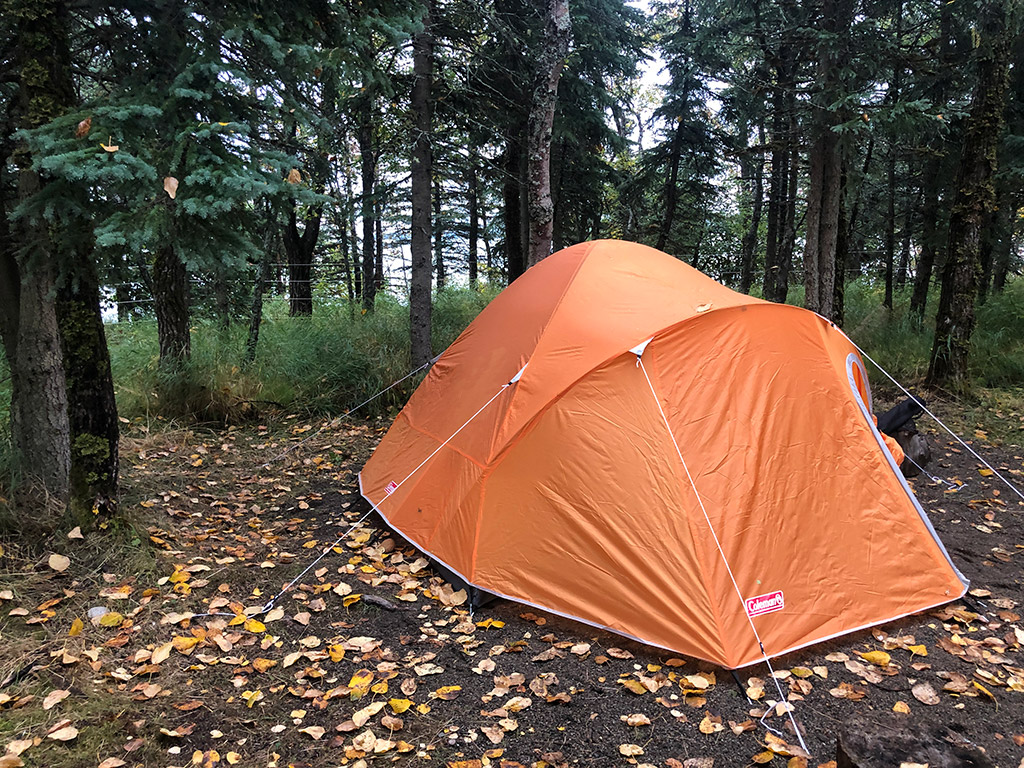 Cons
low comfort
must find a good spot to put up a tent
weather might not be favorable (wind and rain is not nice for tent users)
lack of heating
lack of electricity, water – you need a campground at least each couple of days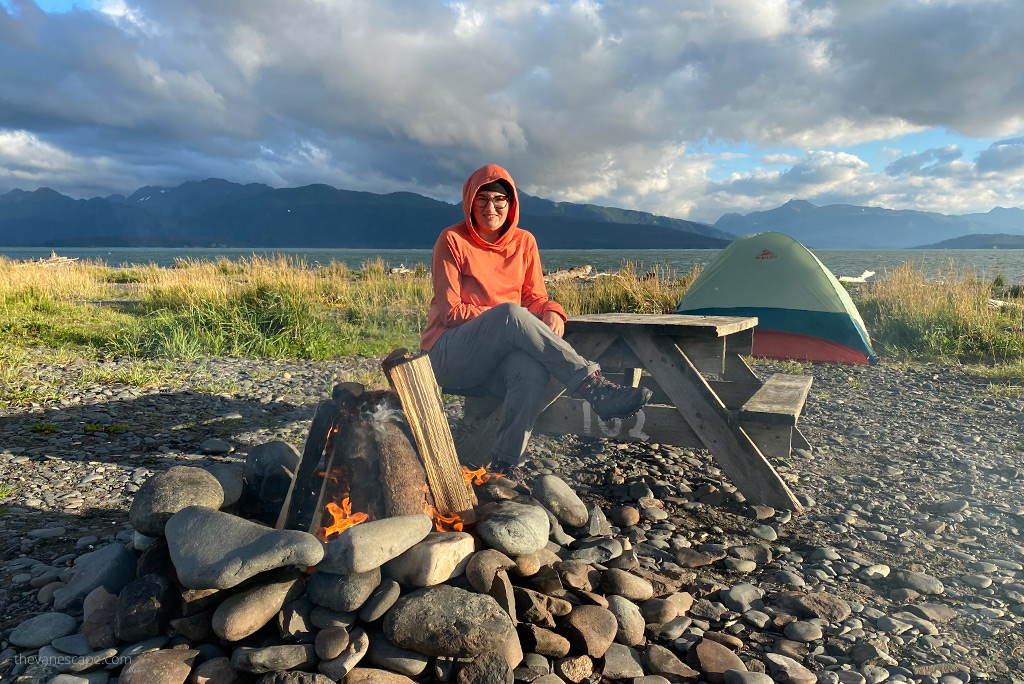 Pros
cheap
you can buy a bigger tent for better comfort not spending much more money (3 ppl tent in Walmart starts as low as 40 USD)
easy to sell after a road trip
you can travel faster with such a simple set
lower fuel consumption
Regular van
If you are short on a budget, it's the 2nd option for you. You can buy an old van as cheap as 2-5k CAD. Of course, it will be old and may require additional funds for fixing mechanical imperfections, but at least you can afford it, and if you set it yourself, you will trust it more. In a van, you can usually build some regular beds and shelves. You can even think about the kitchen (usually installed at the back to make cooking more comfortable from the outside in standing position). It's not hard to install the water tank and propane oven. Some people even fit a simple chemical toilet in the vans. With such a piece of minimum equipment you can start your road trip, and for most people, it's more than enough. Still relatively very cheap, but much more comfortable than a regular car.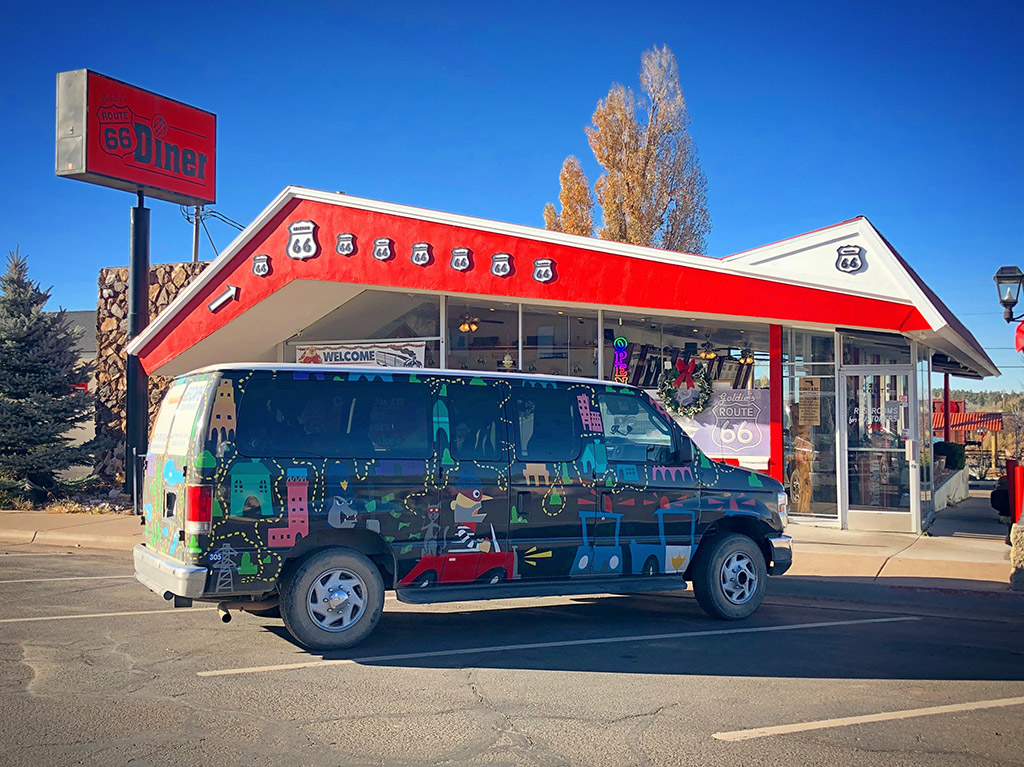 Cons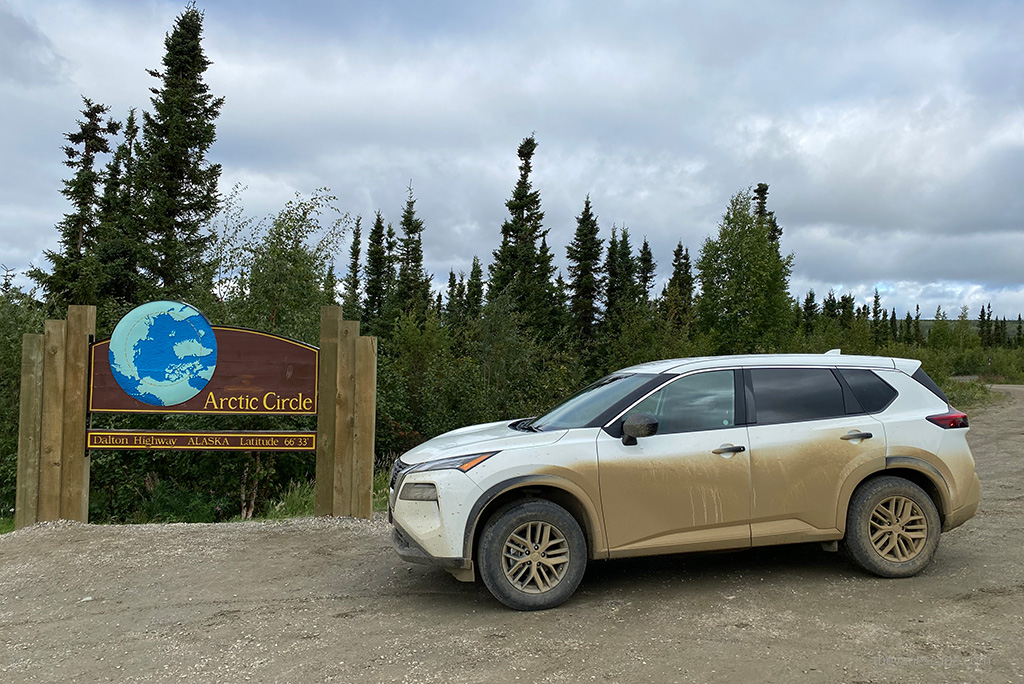 you must put some work to convert a van into your road trip vehicle or buy a ready to go one (little more expensive usually)
usually, a vehicle is pretty old, and there's a risk of stopping in unforeseen location and situation (might be a cost to get out of trouble) – good to have AAA/CAA insurance just in case
usually, it's not hightop so you can't stand in it – lack of comfort
you need to use campgrounds to have shower and other services sometimes
Pros
relatively cheap
might not need to expand bed each day (saves time on the move)
better weather comfort
more space
relatively low fuel consumption
Examples: Dodge Caravan, Ford Econoline 350, Dodge Van 3500, Chevy g20/g30, VW California etc.
Luxury van (high roof)
This is our favorite option because we love the style of mid-90-ties and earlier vans – they look great on photography, are small enough to park In regular space, but big enough to keep all required facilities like bathrooms, kitchen bedroom, etc. You have everything needed to live on quite a small floor space. Usually, those vans are suitable for 2, max three people. What's essential, you can stand inside, have a lot of storage for your stuff, and even take a shower! The problem is that on the market there's plenty of old and worn out vehicles which makes it risky to travel with them. However, people can go in 40-50 years old cars, so it depends on your risk acceptance level. The newer ones don't have the style (yet) and are relatively expensive (more expensive than similar motorhomes)
Cons
keep the high price on the market
hard to find well-maintained ones
high odometer mileage
low reliability of the most used ones
Pros
act as a small motorhome
usually includes all facilities inside
relatively good fuel economy
stylish
easy to resell, because market demand is big
Examples: Chevy G20/G30 High Roof, GMC Vandura, Pleasure Way, Roadtrek, Leisure Travel, etc.
Truck Campers
If you plan to go off-road, it might be the best option. If you already own the track, it's an even better option. There's a wide selection of campers mounted on trucks. Actually, they are as big and as comfortable as regular motorhomes (I mean smaller ones). They usually have a full bathroom, a comfortable bed, a full kitchen, and a lot of storage. Electricity hookup+batteries, water tank, etc. You can use it only for vacation, and the rest of the year just store it off the truck. If you want to check your truck for a newer or different model, there's a big chance your camper will fit it as well, so if you buy once, you can keep it forever. There are 4-seasons versions, so if you plan to go skiing, don't worry about your water and heating installation, it should be prepared for colder season as well.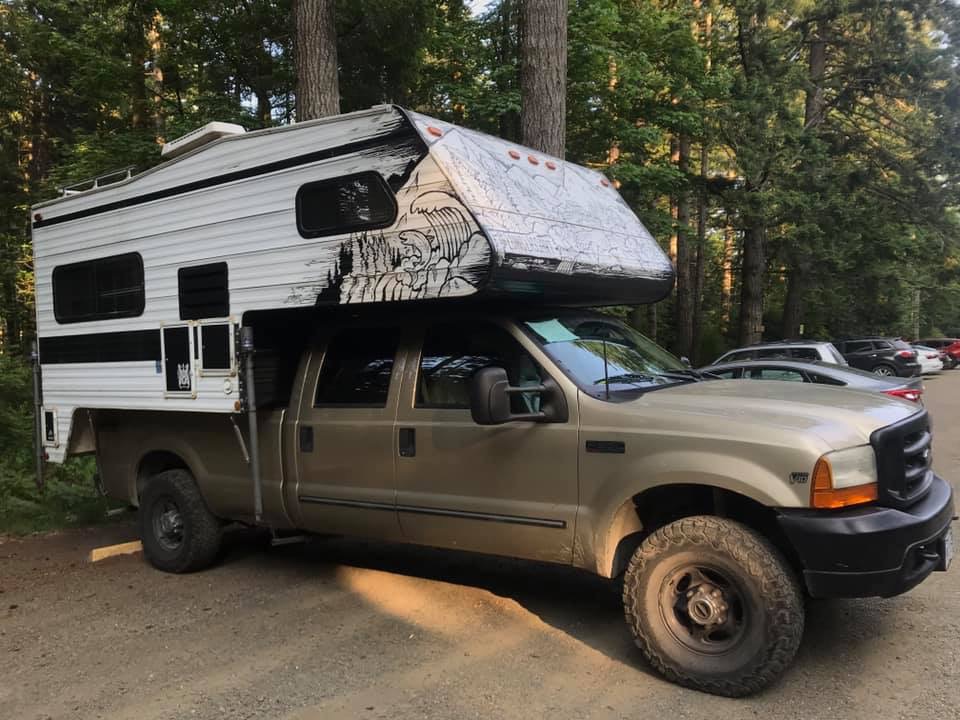 Cons
fuel consumption will be much higher than on regular van (12mpg might be good result)
bigger set, usually needs bigger parking slot and more expensive tickets on the ferries
much harder to drive with such a big set, need some experience and proper truck (heavy duty, super heavy, etc.)
door at the back, rarely side door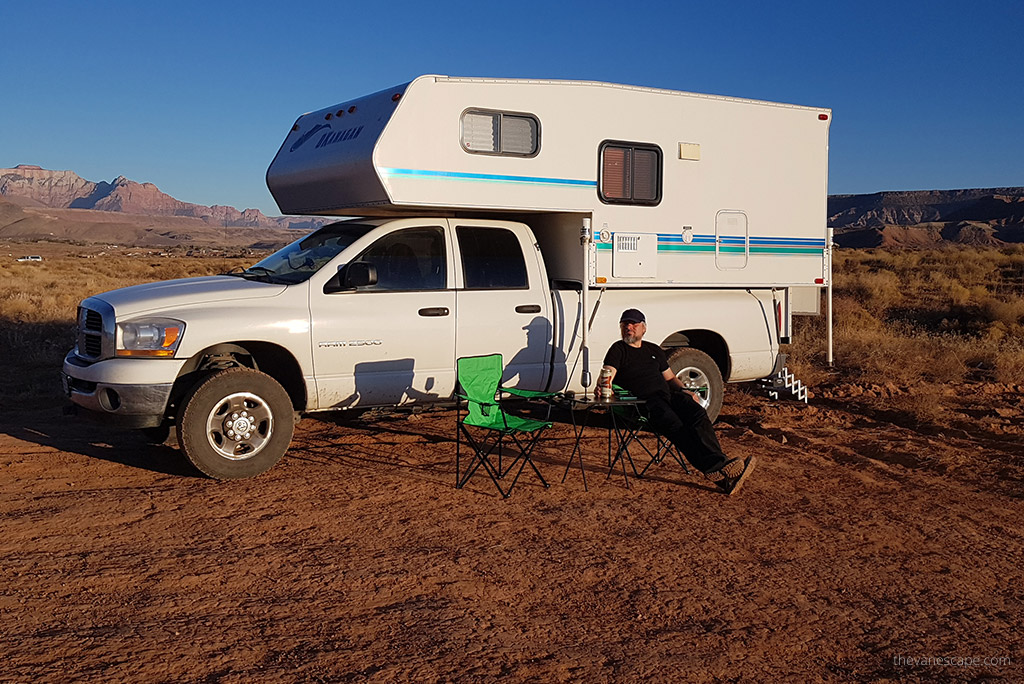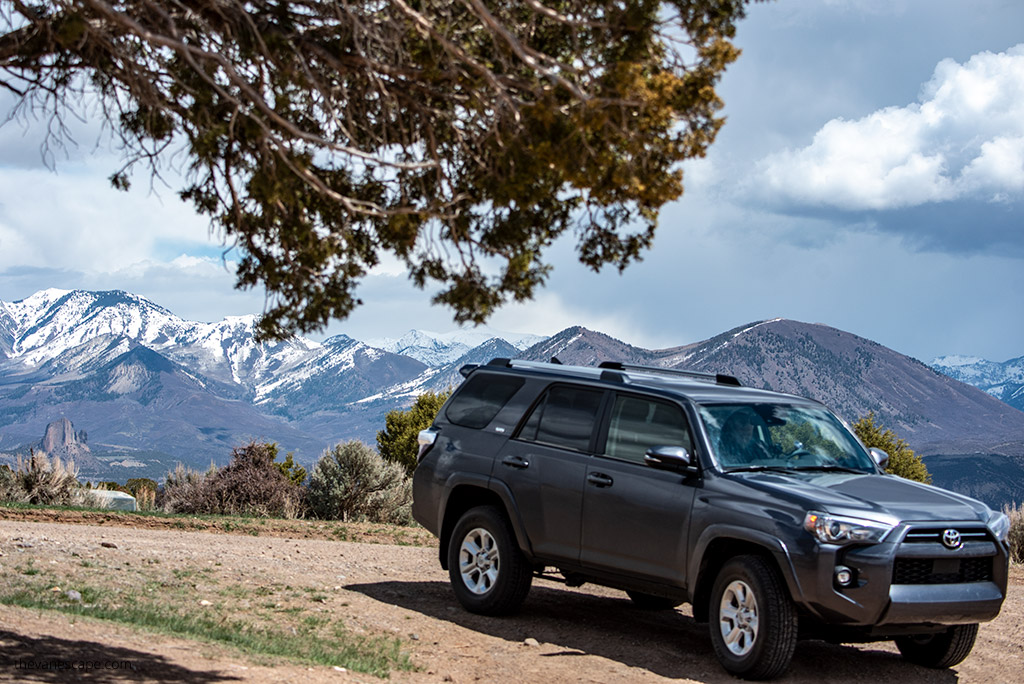 Pros
very comfortable
lot of space
full hookups
can be 4WD/AWD, can get virtually anywhere
Examples: Arctic Fox, Adventurer, Northstar, Kodiak, Lance etc.
Motorhome
If you can afford it and use relatively often, why not buy a regular class C motorhome? New ones are costly, but older is losing value pretty fast, so you can find a perfect one for good money. What's essential, they usually are not so damaged, because people are using those one/two times a year mainly (We do not count those who live in theirs whole year or those that belong to rental companies). There's no need to talk a lot about motorhomes. They are useful if you need comfort, but it's not that easy to drive them, especially on narrow roads. Fuel consumption is enormous because motorhome might be cumbersome and large.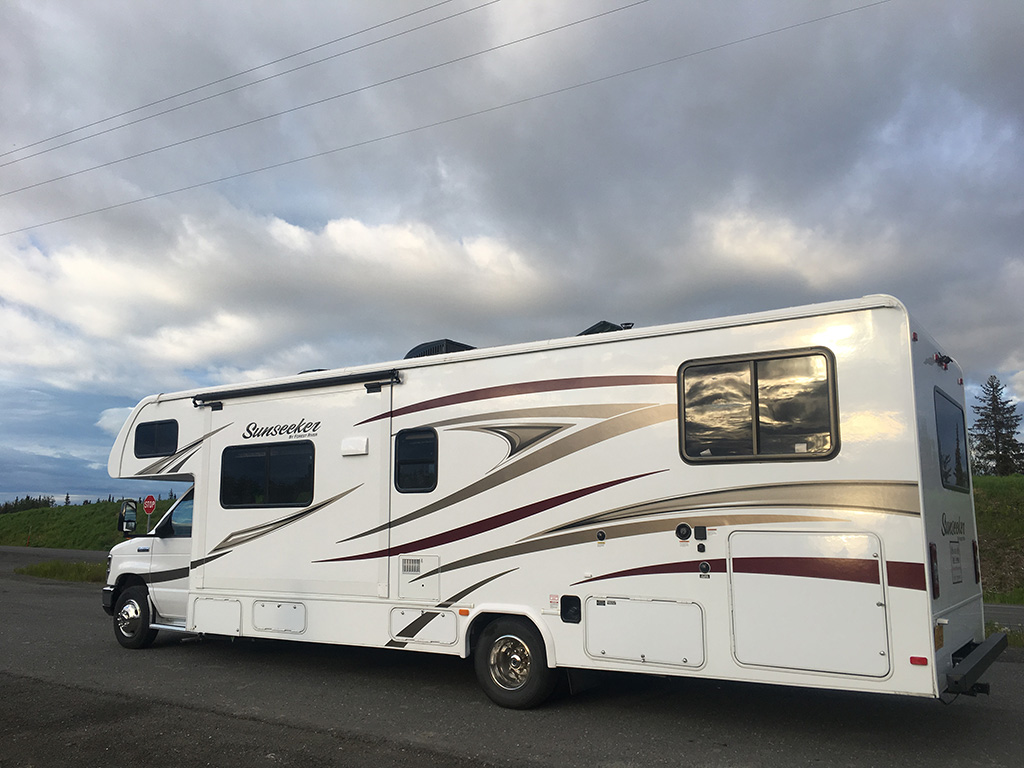 Cons
high fuel consumption
not easy to drive and park
might be expensive
bigger ones hard to resell after road-trip
Pros
lot of space
high comfort
full hookups, big tanks
good for living full-time
Examples: Coachman, winnebago, Sunseeker Forest River RV, Fleetwood, etc.
Summary
Here we wanted to put our subjective summary of the choices you have for the road trip. Use it at your own risk 😉
Car+Tent
Van
HighRoof Van
Camper Truck
Motorhome
Comfort
Very Low
Low
Medium
High
Very High
How long roadtrip?
(months)
1
1-2
1-12
1-any
any
Storage space
Small
Medium
Medium
Medium+
Huge
Gas Fuel Economy (mpg)
20-30
17-20
16-20
12-15
8-12
Park & Drive
Easy
Easy
Easy
Medium
Hard
Used price (USD)
starting at:
1000+
10000+
10000+
12000+
15000+
Inspired? Pin It!