Updated on March 12, 2021
Are you looking for the best plantation to visit in New Orleans? In this article, we share our Best New Orleans Plantation Tours reviews. We made several tours like the famous Oak Alley Plantation, Laura Plantation, Whitney Plantation, and more. What is the best plantation to see in New Orleans? We share our opinions, photos, and tips from our favorites of the best New Orleans Plantations tours. This will help you decide which plantation tour to choose during your visit.
This article may contain affiliate / compensated links. For full information, please see our disclaimer here.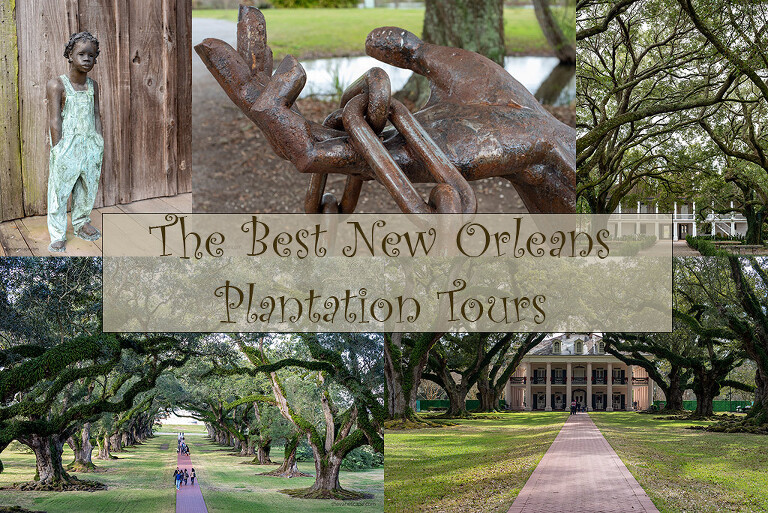 New Orleans Activities
New Orleans is a wonderful city that mesmerizes with its charm, architecture, flavors, and music. We've described it in depth in two other articles that you can check out if you plan to visit New Orleans. We have prepared a New Orleans 3-day Itinerary and Mardi Gras Festival Itinerary. We recommend places worth seeing in NOLA and activities in NOLA that are worth taking advantage of.
Here we focus only on New Orleans Plantations Tours. So, check our photos and tips.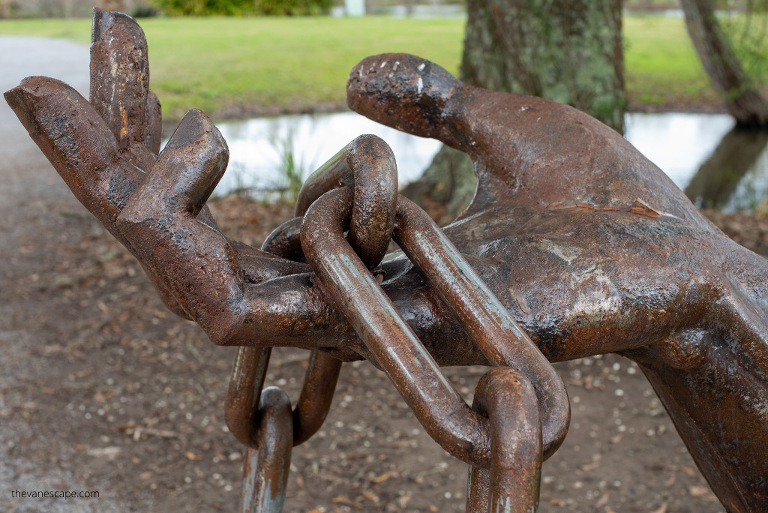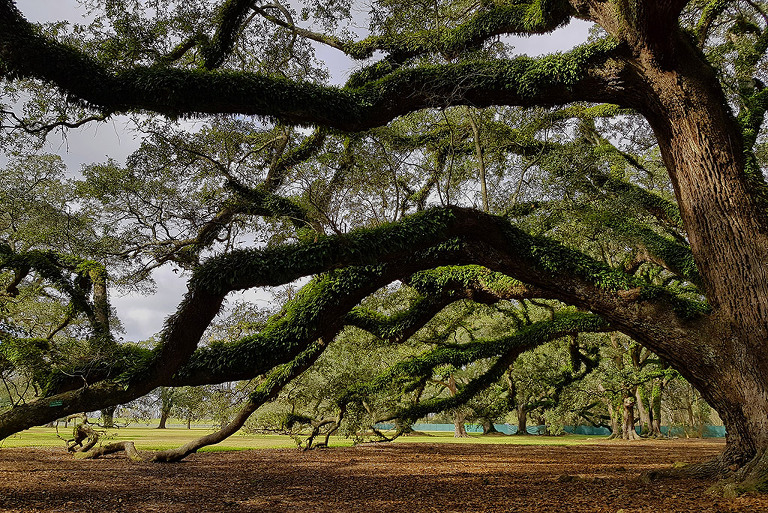 New Orleans Plantations
Visit NOLA will not be complete without New Orleans plantations tours. The history of Louisiana is difficult, often touching to tears. And if you want to really learn the history of slavery, go on a guided New Orleans plantations tour. Only this way, you have a chance to understand the history and get to know how this dark system of racial segregation worked and how it finished. All people should learn slavery history for a better perspective on everyday life.
Below, we describe and present our pictures of the best, in our opinion, plantations near New Orleans. We hope our reviews help you select which plantation tour best fits your interests and needs. And most important – we visited these places, and we recommend only what we checked.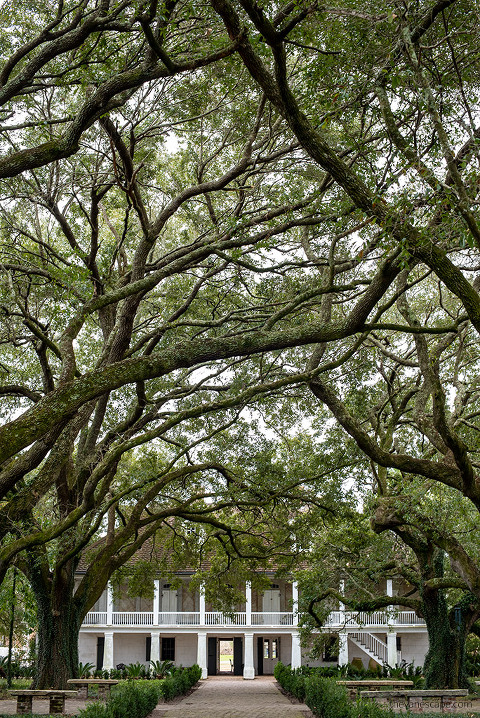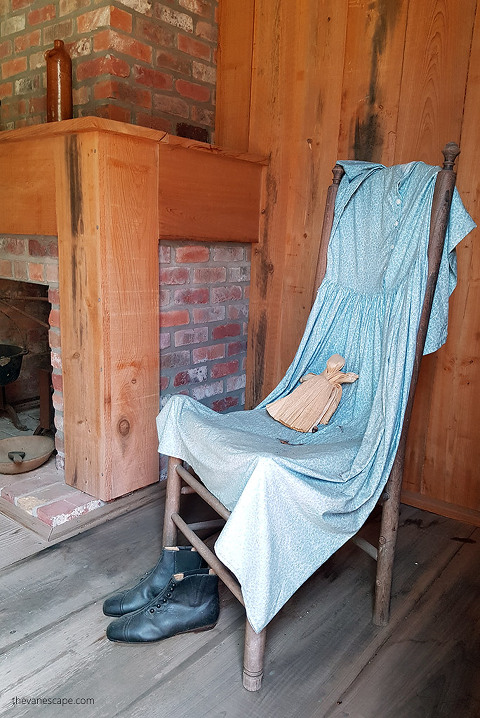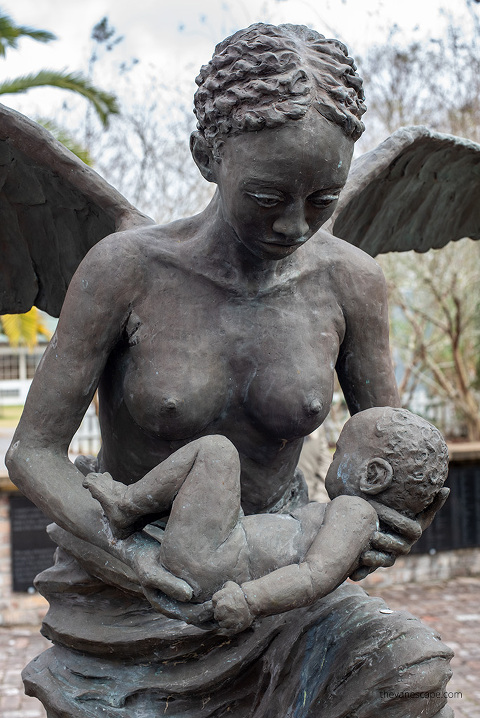 Oak Alley Plantation New Orleans
In our opinion, Oak Alley Plantation is the best plantation to visit in New Orleans. It is also the most famous and popular plantation, so book your Oak Alley Plantation tour well in advance. Especially now, in times of a pandemic.
Unfortunately, due to its popularity, the plantation can be crowded, so with a guided tour, you will save time and won't wait in line.
History of Oak Alley Plantation New Orleans
Oak Alley Plantation is located among the Great River Road sugar plantations alongside the Mississippi River. It's famous due to its 300-year-old oak trees. The Oak Alley Plantation features 28 towerings oak trees. It was originally called Bon Sejour Plantation and was established to grow sugar cane. The Greek Revival architecture of the Big House was built in 1837-1939. The mansion was restored in 1925.
The luxurious mansion, striking entrance, oak alley made the property the perfect setting for films and TV shows. Oak Alley, you can see in the movie Interview With The Vampire: The Vampire Chronicles and on the first season of True Detective.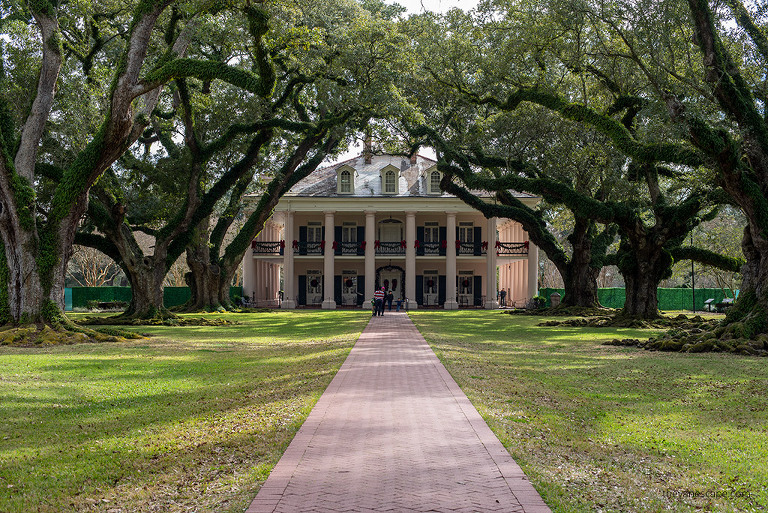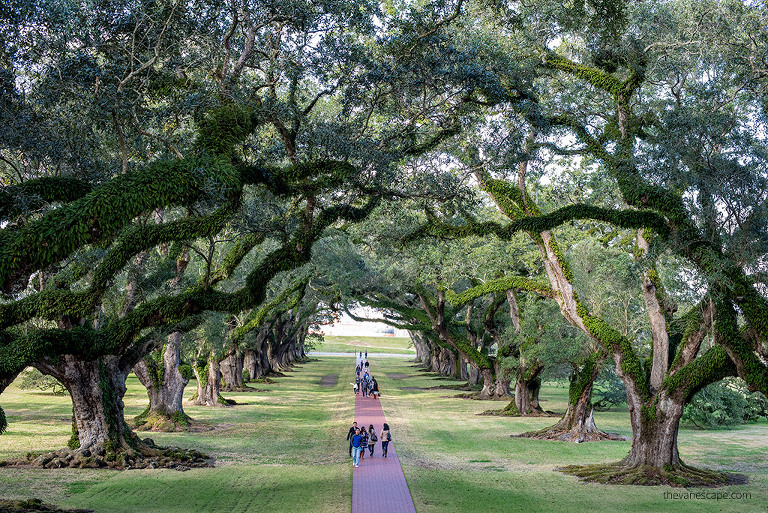 The best Oak Alley Plantation tours from New Orleans
A half-day trip to Oak Alley Plantation from New Orleans is a perfect choice. During this trip, you will tour the mansion with a costumed guide. The interior of the plantation property makes a great impression.
On the plantation, you will also visit the interiors of a dozen of slave houses. You will see under what conditions they lived and how terrible their fate was. You will see a blacksmith shop and exhibits on slavery and the Civil War.
However, the Oak Alley is the fame and popularity of this plantation. Alley of centuries-old oaks leading up to the antebellum Big House. The alley is impressive. Photogenic, green oaks spread their branches over a huge space, giving shade to visitors.
Due to the size of the plantation, the number and the variety of exhibits, the richness of the mansion house's interior, it is one of the best New Orleans plantation tours.
You can check more reviews and photos from Oak Alley Plantation on TripAdvisor.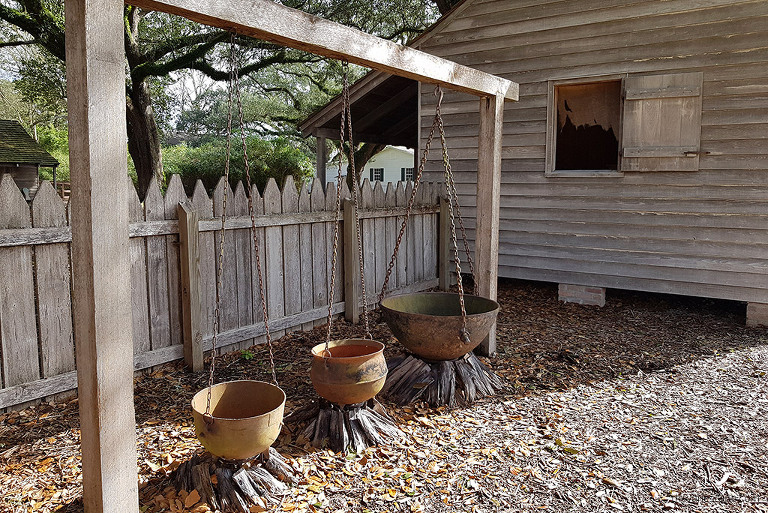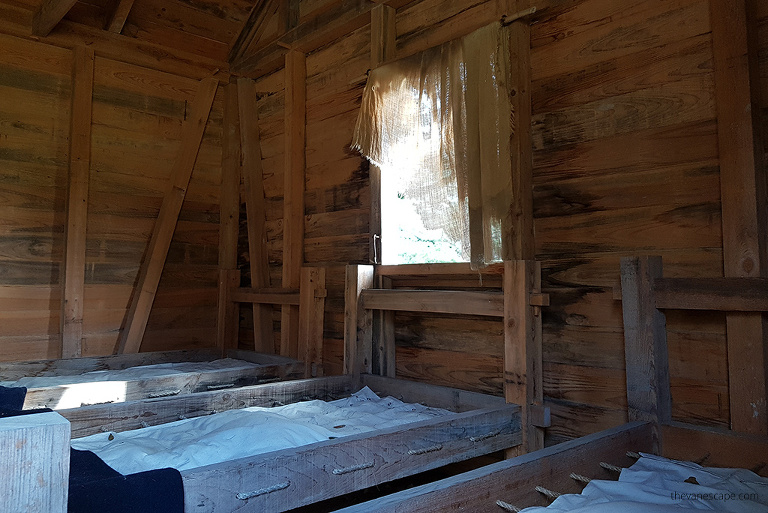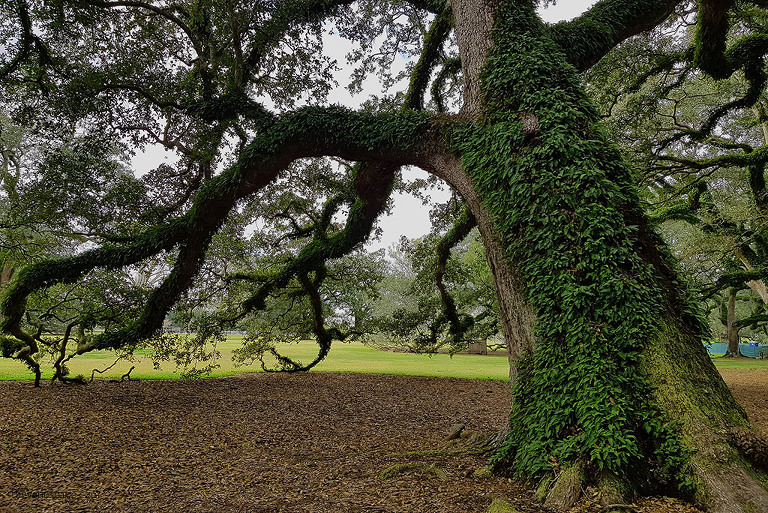 Whitney Plantation New Orleans
History of Whitney Plantation New Orleans
It was one of the most significant and touching museum experiences in our lives. Whitney Plantation is a museum of slavery on a historical sugar, rice, and indigo plantation established in 1752. On your tour, you will learn about the lives of people held in bondage for over 100 years.
You will see memorials honoring over 100,000 people held in slavery in Louisiana, original slave cabins, outbuildings, and an owner's house built in 1790.
But most touching in Whitney Plantation is children's slave statues. Whitney Plantation owner John Cummings commissioned artist Woodrow Nash to create a series of sculptures that represented the former slaves who lived here. The statues – modeled using original photos – are set in the church, sitting on porches and outside of buildings. You shudder as you look into their empty eyes. You can imagine the suffering of slaves.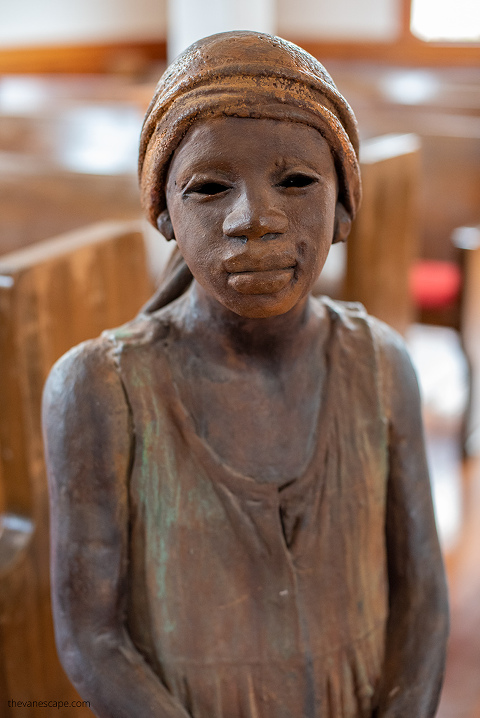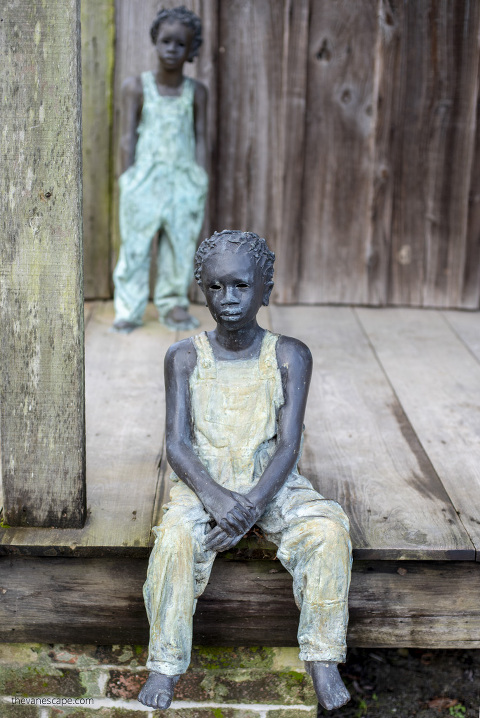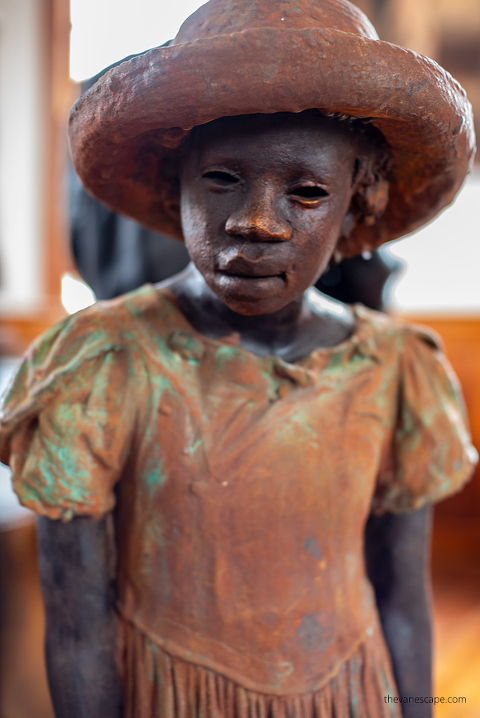 The best Whitney Plantation tours from New Orleans
We can highly recommend a small-group half-day tour to the Whitney Plantation from New Orleans. It's a guided tour that has huge knowledge and introduces you to slavery and Louisiana plantation history.
This tour and plantation are a bit different from Oak Alley Plantation. Whitney Plantation presents a lot more in-depth history from the perspective of the slaves. It is a very emotional and informational tour. In our opinion, it is one of the best New Orleans plantation tours which touching you deeply.
On the way to the Whitney Plantation, you will see the marsh of Lake Pontchartrain and an elevated expressway going through the Louisiana swamp.
For more reviews about Whitney Plantation near New Orleans, you can check and read on the TripAdvisor website. For sure the place is worth visit, and you will not forget it.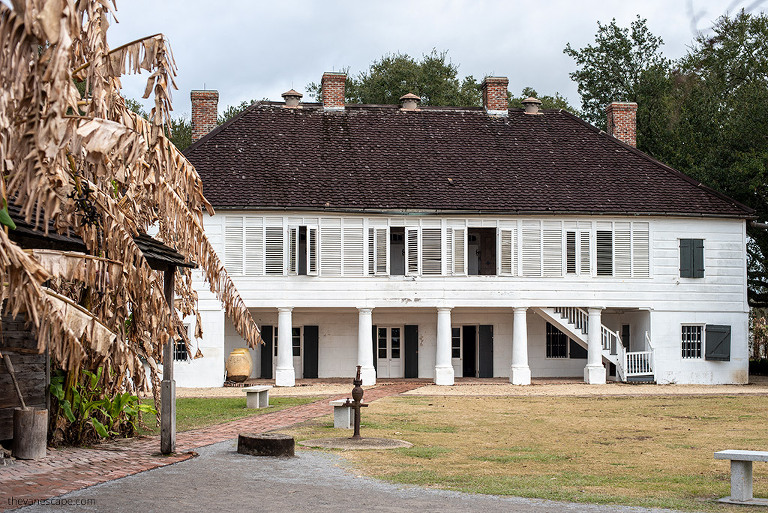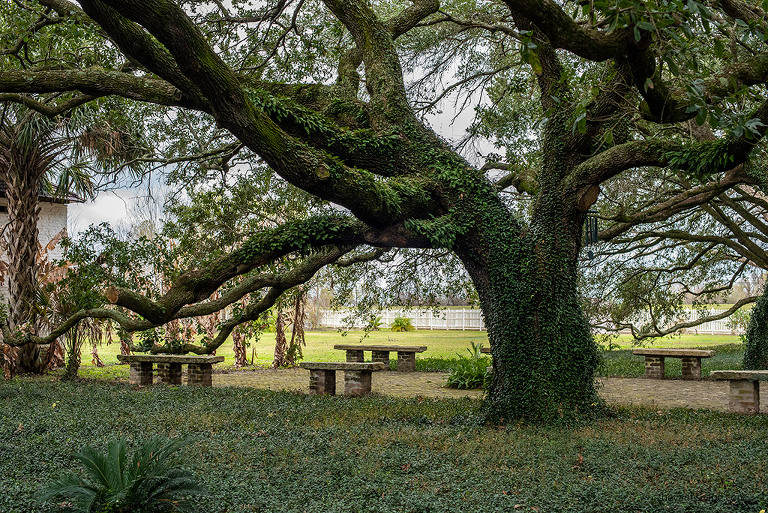 Laura Plantation New Orleans
History of Laura Plantation New Orleans
Laura Plantation is named after its owner, Laura Locoul. She lived to almost 100 years old. Originally purchased by Laura's family in 1804, this over 200-year-old sugar plantation has 3 gardens, creole architectural accents, and colors. The Laura Plantation Big House is full of antiques, artwork, and decorated rooms. Four generations of one Creole family lived here, with four generations of women running the plantation.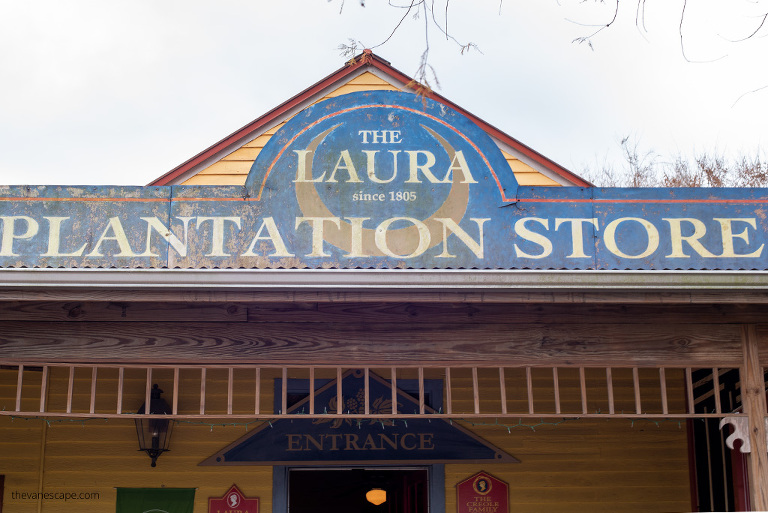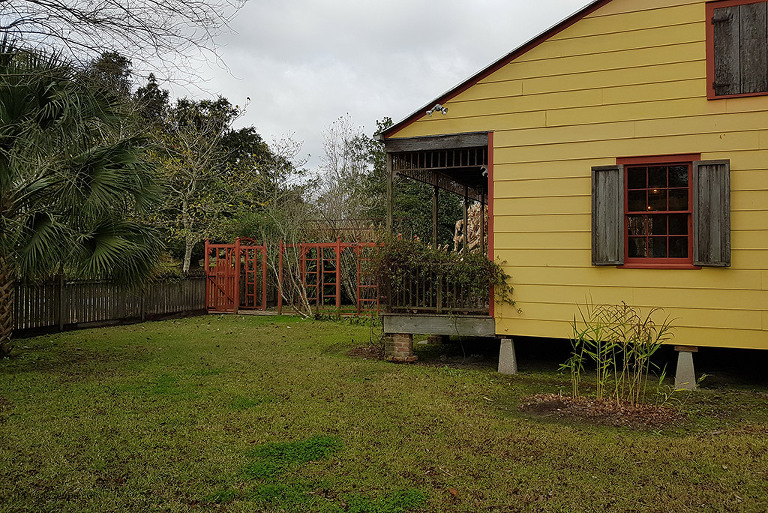 The best Laura Plantation tours from New Orleans
If you want to visit this plantation, choose Laura Plantation Tour with Transportation from New Orleans. This Creole plantation is notable for its colorful manor house. It is one of the best historic plantations in the region. You can admire unique Creole architecture, gardens, and sugar cane fields.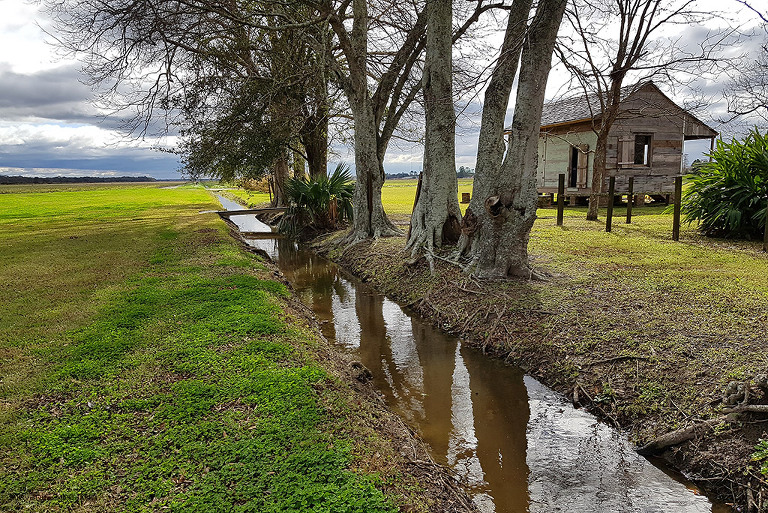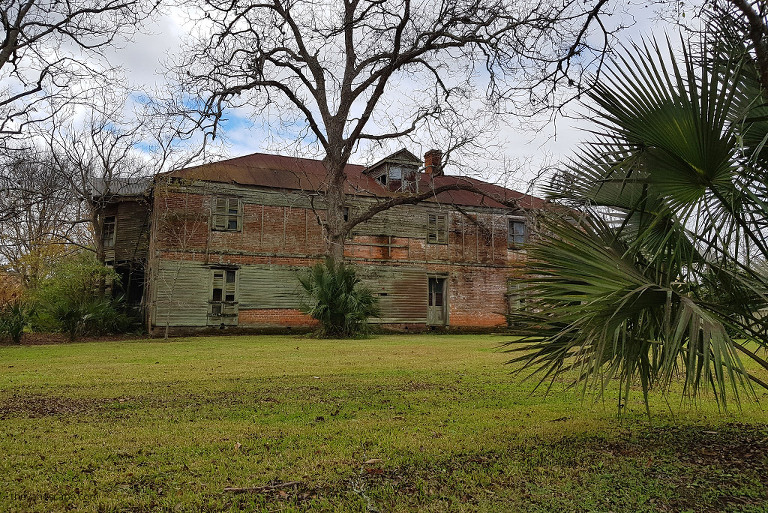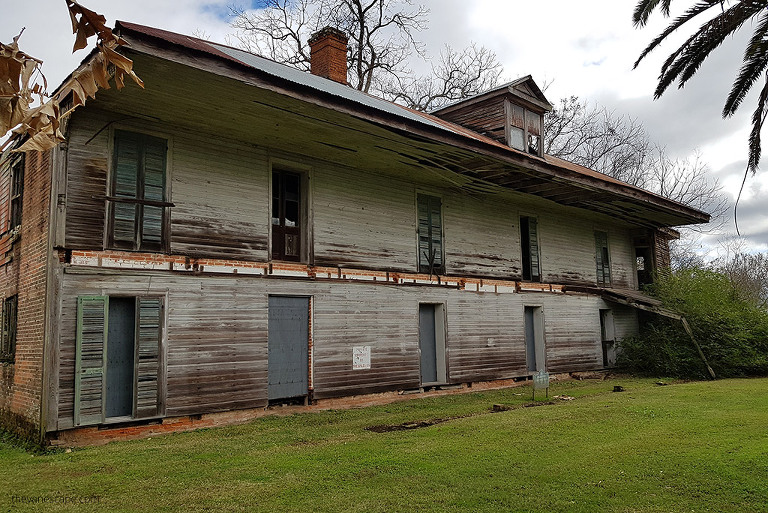 Combo New Orleans Plantation Tours & Swamp Tours
If you only have one day for additional trips during your visit to New Orleans, combine the plantation tour with a swamp boat trip. We described and showed photos of alligators, raccoons, turtles from the swamp tours in this article. It's a fabulous wildlife adventure.
So, you can consider Whitney Plantation and Swamp Tour Combo or Oak Alley Plantation and Large Airboat Swamp Tour. Depending on which plantation you want to see.
Our choice is Whitney Plantation and Swamp Tour Combo because you have an additional stop at Evergreen Plantation, where Django Unchained was filmed. Moreover, it's a place where Queen Sugar, the miniseries on the Oprah Winfrey Network, was filmed. In our opinion, it is one of the best New Orleans plantation tours combine with Louisiana swamps.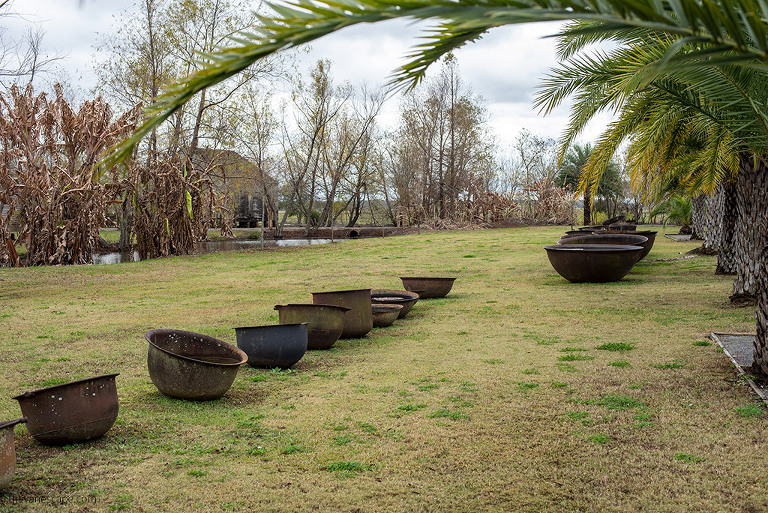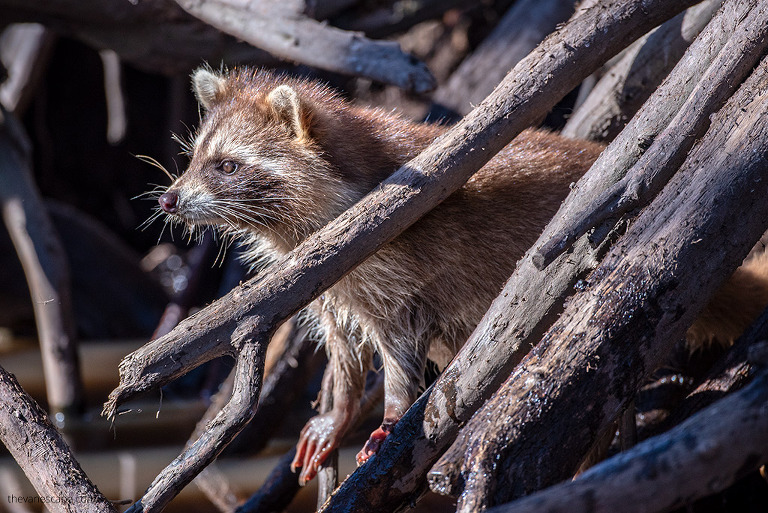 How to prepare for plantation tours?
Most of the time, plantation tours are outside, so we recommend preparing for the weather appropriately. Take comfortable walking shoes, a light windshall jacket, or a hoodie. Also, pack an umbrella or raincoat. During summer visits, also remember about sunscreen, sun hut, and bug spray.
During a pandemic, mouth and nose coverage is mandatory, so bring and wear good quality KN95 face masks and take travel-size hand sanitizer. Use it often for your safety. Bookings during a pandemic are mandatory.
New Orleans plantation homes make a great impression. These places will remain in your memory forever. For sure, they are a must-see during the New Orleans trips. If the history of slavery interests you, is also worth visiting The Historic New Orleans Collection. THNOC is a museum, research center, and publisher dedicated to preserving the history and culture of New Orleans and the Gulf South.
A list of plantations in Louisiana and plantation houses in Louisiana that are National Historic Landmarks, listed on the National Register of Historic Places, or are otherwise significant for their history can check here.