Wiseman Alaska – Remote Arctic Town
If the time has stopped anywhere, it is in the tiny town of Wiseman, Alaska. The village is hidden in the wilderness, past the Arctic Circle, past the Coldfoot, in the remoteness area, and next to the Dalton Highway. Over 100 years ago, the town teemed with life during the gold rush era. Today it has only 12 residents. Is it worth visiting Wiesman if you're traveling on the Dalton Highway? Yes. This place's charm, wildness, and history enchanted us. We talked to some of its residents. We'll tell you a little about its exciting history, what to do, how to get there, and where to stay in Wiesman. Come with us on a journey through time.
This article may contain affiliate / compensated links. For full information, please see our disclaimer here.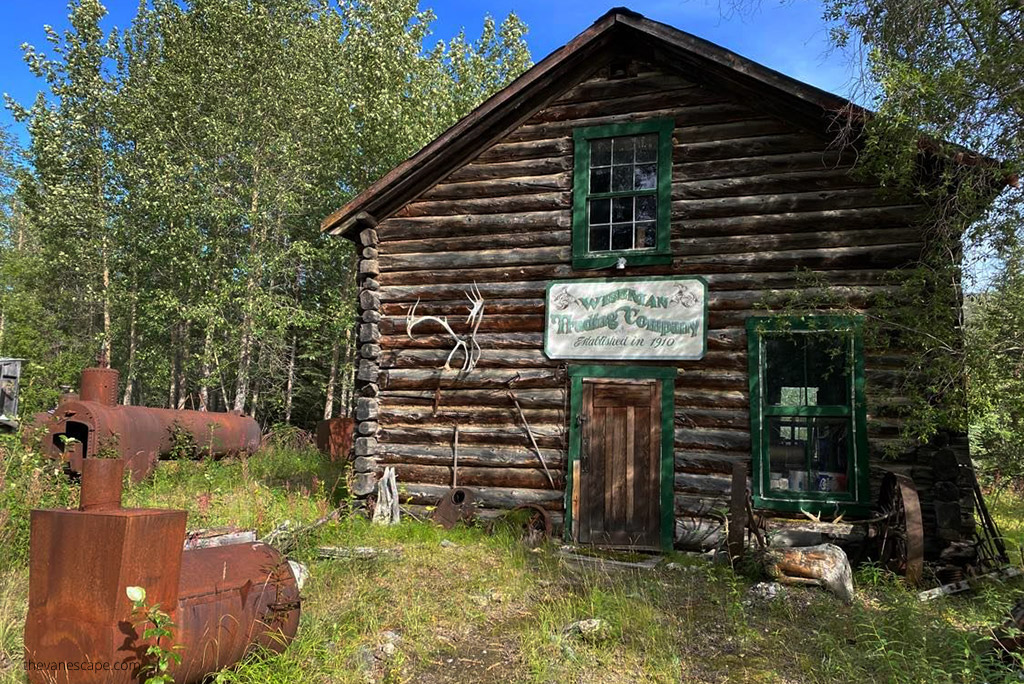 Where is Wiesman Alaska?
Wiseman is a small remote community along the Middle Fork Koyukuk River in the Brooks Range, in Yukon-Koyukuk Census Area, Alaska. It's on the Dalton Highway, at milepost 189. It's halfway to the Dalton Highway, as it's 270 miles north of Fairbanks and 230 miles south of Prudhoe Bay and Deadhorse.
Fairbanks to Wiseman
From Fairbanks to Wiesman is 270 miles. Driving time is approx 7 hours, depending on the weather and road conditions on Dalton Highway. Gravel Dalton Highway starts 84 miles north of Fairbanks. So keep in mind that most of the road you will drive through a rough route. You have several exciting points of interest on the Dalton Highway. So the best idea is to split this drive for at least two or three days.
OUR TRIP TIP: Preparing well for this trip would be best if you plan to visit Wiseman. Check out our detailed guide to the Dalton Highway, as it is a challenging gravel route through the mountains. Also, be aware of the safety rules on the Dalton, as it is a truck route. Make sure to plan your accommodation in this remote area. Please, check out our tips for camping along the Dalton Highway. We spent 10 days on the Dalton Highway and share the best experiences with you. Also, you must have a 4WD vehicle that is perfectly equipped for this route. We rented a car from Alaska Auto Rental and highly recommend them. The best map for this route is MILEPOST ALASKA.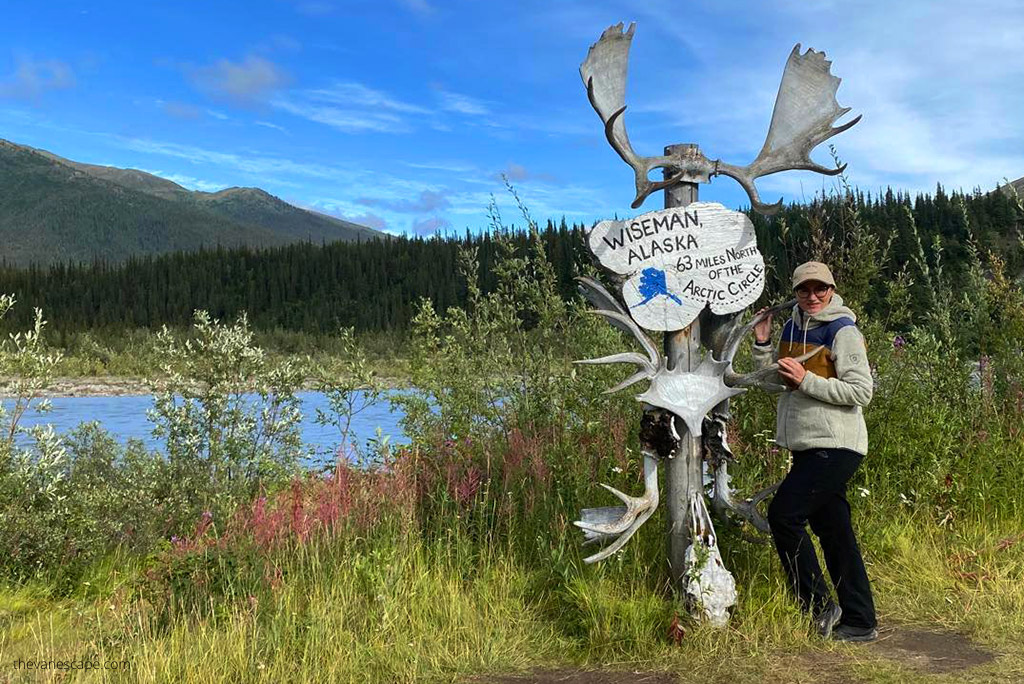 Coldoot to Wiesman
From full of outdoor activities, Coldfoot, which is one of the best stops on Dalton Highway, is only 16 miles and about 30 minutes of driving to Wiesman. The village of Wiseman is on the Milepost 189 of Dalton. When you pass Marion Creek Campground on Milepost 180, you will have to turn left. Just after crossing the Middle Fork Koyukuk Bridge #1, take the turnoff to the west and follow the signs 3 miles to the Wiesman.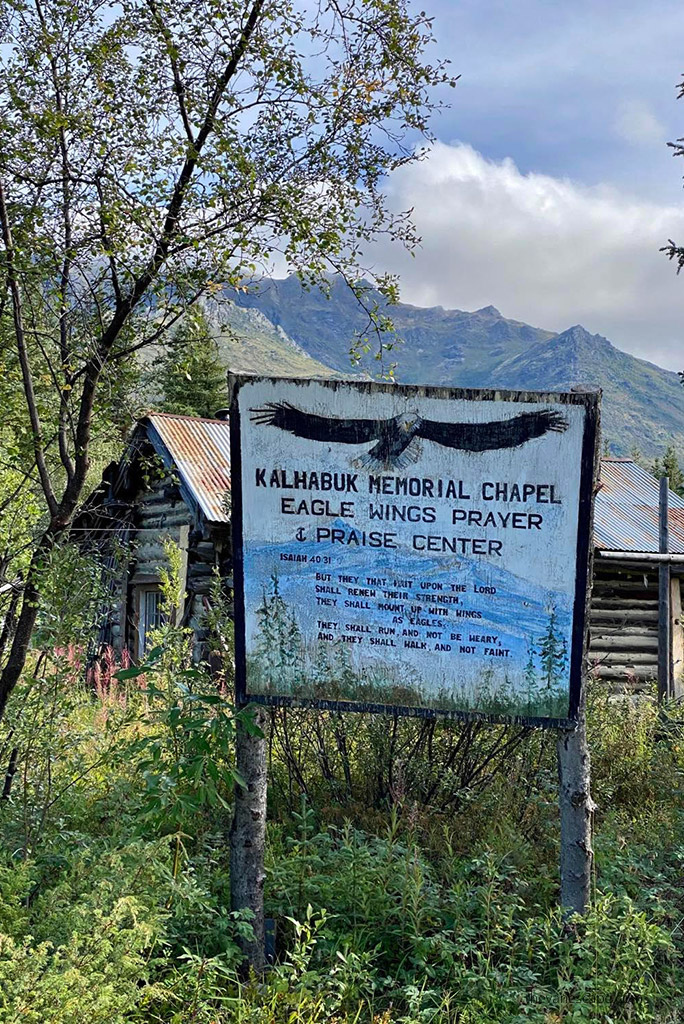 Wiesman to Deadhorse and Prudhoe Bay
From Wiesman to the end of Dalton Highway, Deahorse in Prudhoe Bay, you have 230 miles. It's about a 5-hour drive, but it's worth giving yourself more time as it all depends on the weather at Atigun Pass (elev. 4.739 ft/1422 m). During our drive via the Atigun Pass, it was snowing, slippery, and thick fog.
How far is Wiseman from the Arctic Circle?
Wiseman is about 75 miles north of the Arctic Circle Sign. It's about 1 hour and 50 minutes of driving (depending on the weather and Dalton Highway road conditions). If you plan a trip only to Arctic Circle, you can check out the top Arctic Circle tours from Fairbanks.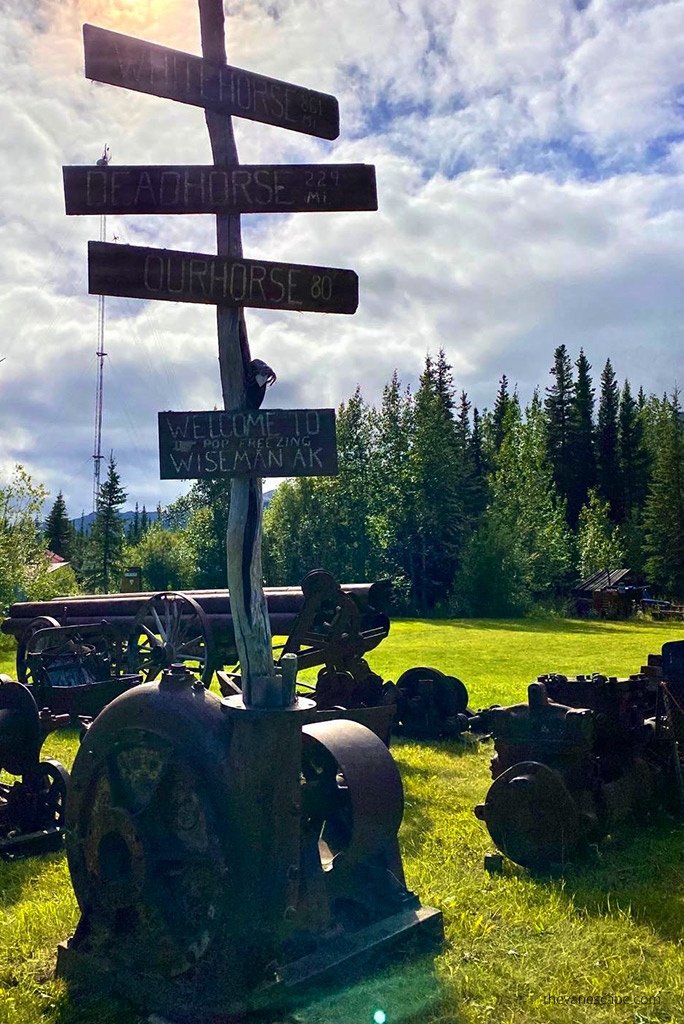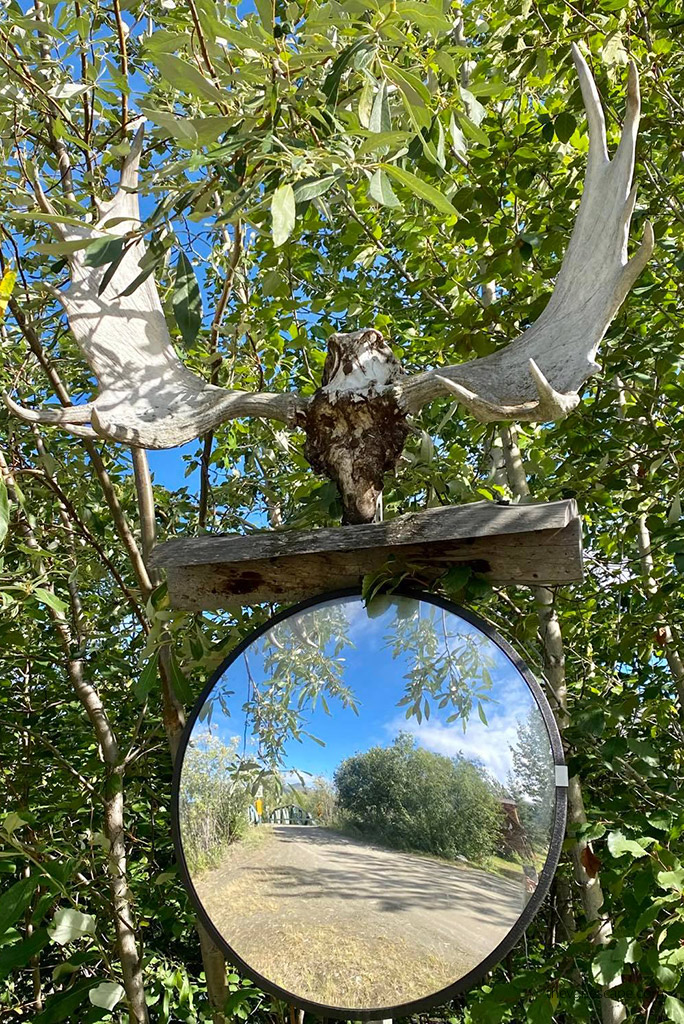 What is the History of Wiseman, Alaska?
Founding of the town
The Arctic town of Wiesman has a long history. It was founded in 1908 as a gold mining town along Wiseman Creek and nearby Nolan Creek. Wiseman was founded by gold miners who left the settlement of Slate Creek (later Coldfoot).
Robert "Bob" Marshall – Portrait of Wiseman
Robert "Bob" Marshall, a prominent American forester, conservation activist, and co-founder of the Wilderness Society in 1935, lived in Wiesman for 15 months around 1930. He carried forward John Muir's battle for conservation. From Wiesman, he explored the Brooks Range, which formed the core of the Gates of the Arctic National Park and Preserve. Marshall also wrote the best-selling book Arctic Village: A 1930's Portrait of Wiseman, Alaska, about his stay in Wiesman. According to the NPS website, he shared his income from book sales with Wiesman residents. He is also the author of the significant book Alaska Wilderness: Exploring the Central Brooks Range. He explored, climbed in the Brooks Range, and mapped new territories.
Wiesman Today
Today, it has only 12 residents. There are 29 historic cabins built between 1905 and 1950, and the town still has its charm. You can admire historic old log cabins. The residents will be happy to show you the town's heritage. There are also lodging facilities in Wiesman. The residents lead a simple life here, off-grid living away from civilization. They are engaged in gardening, hunting, and trapping. We met an incredible local artist who makes exquisite jewelry from the bones of animals hunted by her husband. Earrings, necklaces, bracelets. Be sure to check out her tiny art craft studio. You will see the sign "Twisted Willow" and the wooden ad "art & jewlery inspired by nature."
OUR TRIP TIP: The gold rush era significantly influenced Alaska's development. Today you can admire lots of landmarks and relics of this past. If you are interested in gold rush era history, add one of the best-preserved gold mines to your Alaska itinerary – the Independence Mine in Hatcher Pass. Another exciting a bit odd place is the almost abandoned town of Chicken. It's a great stop if you plan to travel via Taylor Highway and the Top of the World Highway ( if you want to cross the USA-Canada border in summer, the northernmost international border crossing in North America). And if you dream of trying your luck at gold panning, visit Talkeetna. One of the best things to do in Talkeetna is taking Gold Panning Tours. For more inspiration for your Alaskan adventure, check out our Alaska Travel Guide.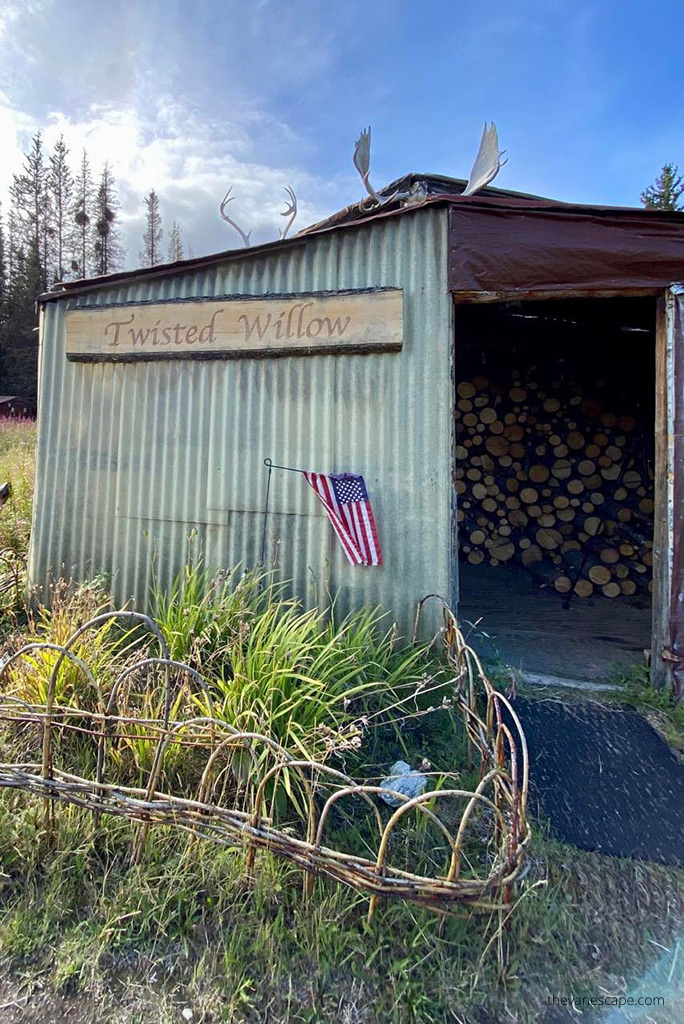 What is there to do in Wiseman Alaska?
Is there anything to do in such a tiny Arctic village in the middle of nowhere? How can you spend time in Wiesman? We give you a list of things to do in Wiesman, divided into summer and winter.
What to do in Wiesman in Summer?
Summer hiking, fishing, river rafting, birding, and wildlife viewing are possible in Wiesman. Below are more details.
Stroll Around the Village
For a walk around the village, reserve an hour or two. Please note that these are private properties. It's worth strolling and see over 20 wooden, 100-year-old buildings and a small museum. Don't miss the chapel, which is another historic Wiseman cabin. It was originally built in 1915 and converted into a chapel in the 1990s.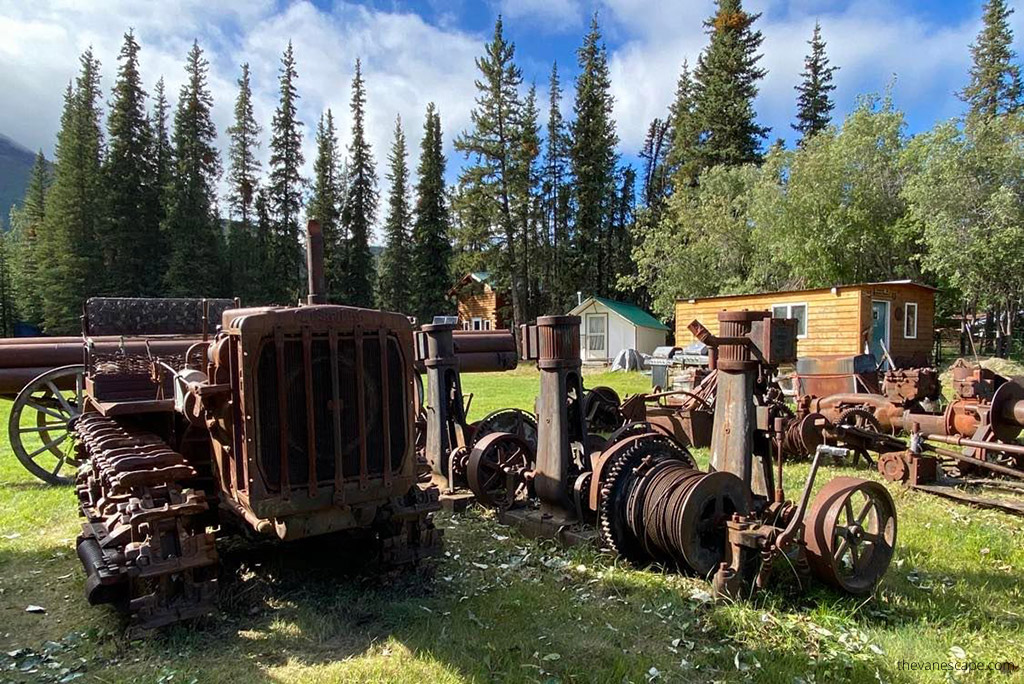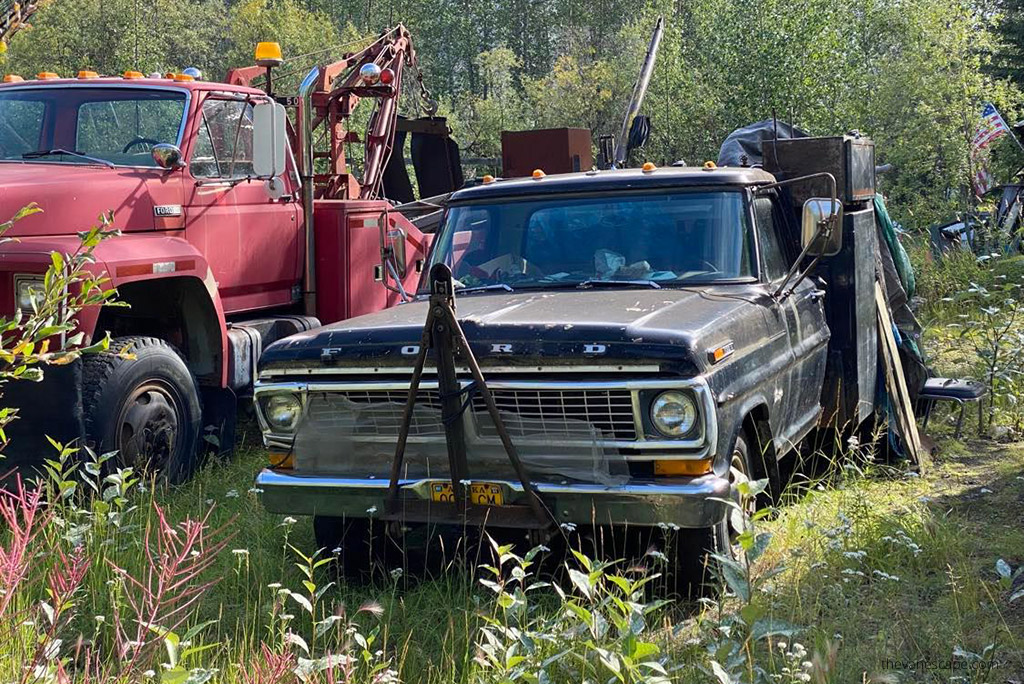 Visit Wiesman Cementary
Just before entering the village, a narrow path into the woods is right by the wooden Wiseman signboard. It will lead you to the old Wiseman cemetery, where the graves of the residents who founded this town and lived here during the gold rush. The path winds slightly uphill. But it is not a difficult trail. It will take you no more than 5-10 minutes to walk. Some tombstones and old crosses have already been destroyed by time, and some inscriptions can no longer be read. Remember to visit this place with due respect.
Talk with Residents
And if you meet the locals, stop and talk to them. They usually have some interesting story about their life in the village or Wiesman history. We met a wonderful couple who cultivate their own garden to have a supply of vegetables for a harsh winter. They also hunt animals to have a supply of meat for the winter and make beautiful jewelry from bones.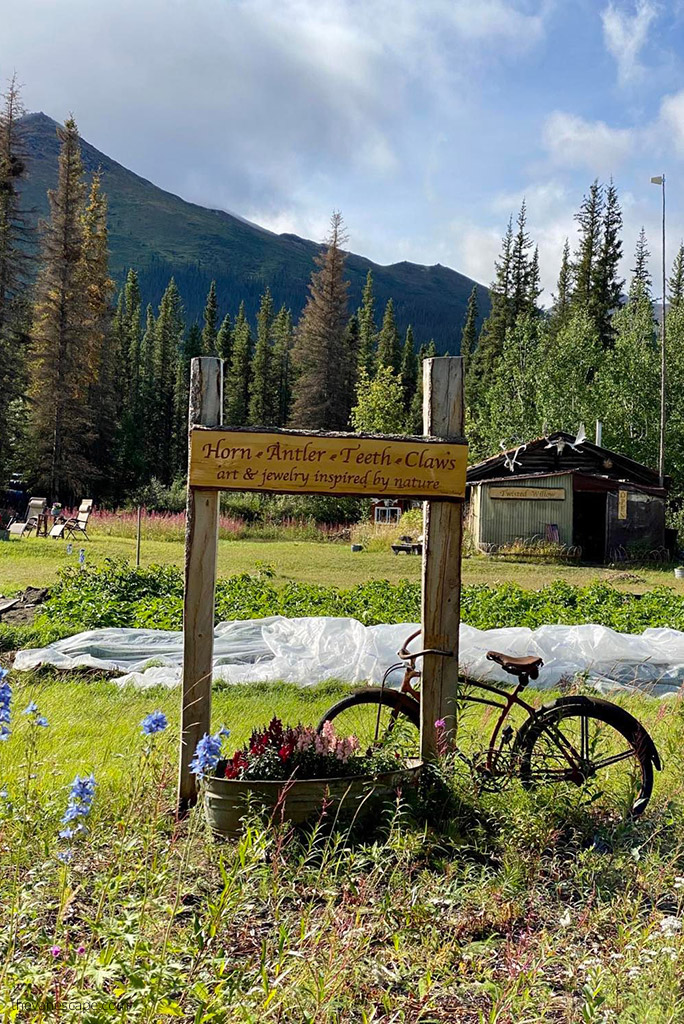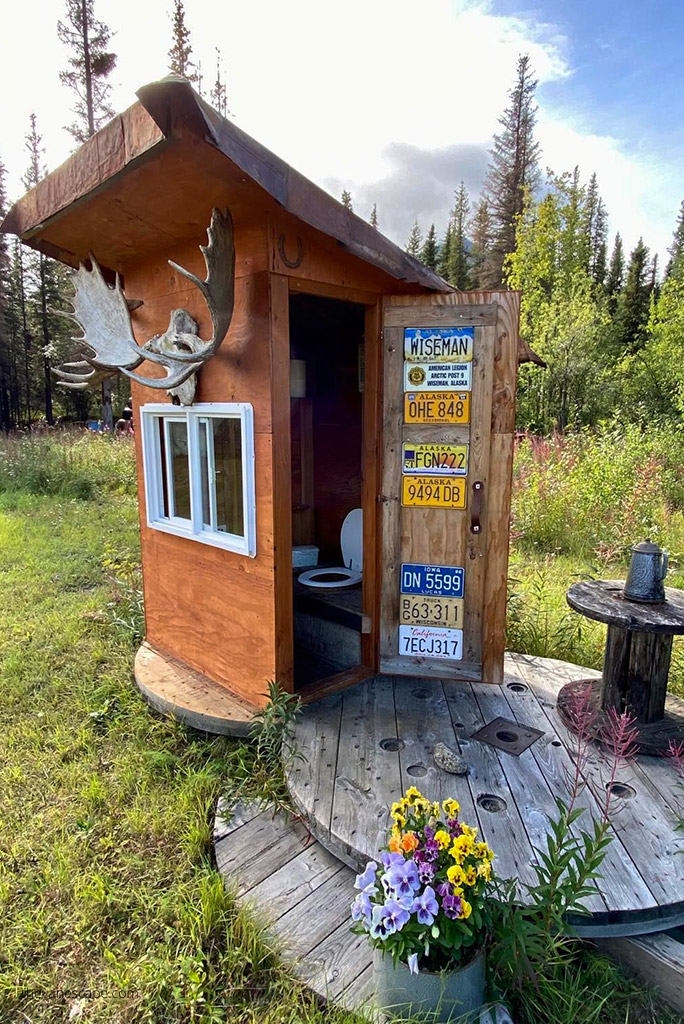 Visit Arctic Interagency Visitor Center in Coldfoot
Make sure to visit this visitor's center with great exhibitions and exciting programs. More about this place is present in our article with the top things to do in Coldfoot Camp.
Take a Scenic Flight over the Brooks Range
It was one of our most incredible summer adventures. We took the scenic flight over the Brooks Range with Fly Coyote from the nearby Coldfoot airport and highly recommend it. Our pilot Danielle is a professional, and thanks to her, we had the adventure of a lifetime. The views were breathtaking. We liked it so much that we prepared a separate article about Coyote Air.
We also have experience with scenic flights over Denali with glacier landing, and it was also a fantastic adventure. Sightseeing flights over the Alaskan mountains are breathtaking, and we believe it is one of the most fabulous attractions worth treating yourself to during an Alaska vacation.
Visit the Gate of the Arctic National Park
Nearby Gates of the Arctic National Park provides many routes for backpacking or pack rafting, but only for those who are well prepared and know how to survive in the wilderness. It's one of the most remote parks in the US, and you can't count on help if accidents happen. The park has no amenities, electricity, phone coverage, or marked trails. There are also no roads.
The only option to get there is by air taxi or on foot. We hired an air taxi that took us to the Gates of the Arctic National Park, and then our bush pilot Danielle returned for us and took us back to civilization.
Go for a hike at the Arctic National Wildlife Refuge
You can also visit the Arctic National Wildlife Refuge (ANWR) on traditional Gwich'in lands from Wiseman. It is in the Alaska North Slope region and is the largest national wildlife refuge in the country. You must be well prepared as it is wilderness, with many species of plants and animals, such as polar bears, grizzly bears, black bears, moose, caribou, wolves, eagles, lynx, wolverine, marten, beaver, and migratory birds.
What to do in Wiesman in Winter?
We have a dream about this tiny town. We dream of visiting Wiesman in winter. It would be great to spend a few frosty days and nights in this remote area enjoying the silence. We dream of observing the Aurora Borealis (Northern Lights) from Wiesman. To wake up every day and admire the frosted and snowy trees. Moreover, in winter is possible to take dog sledding through these Arctic spaces with a view of the menacing Brooks Range. Also, fantastic activity is a scenic winter flight over the USA's most remote and least visited national park – the Gates of the Arctic National Park. We had such a flight in the summer with Coyote Air, and we were delighted. We would also like to try cross-country skiing and snowshoeing around Wiesman. All those activities are possible in Wiesman during winter.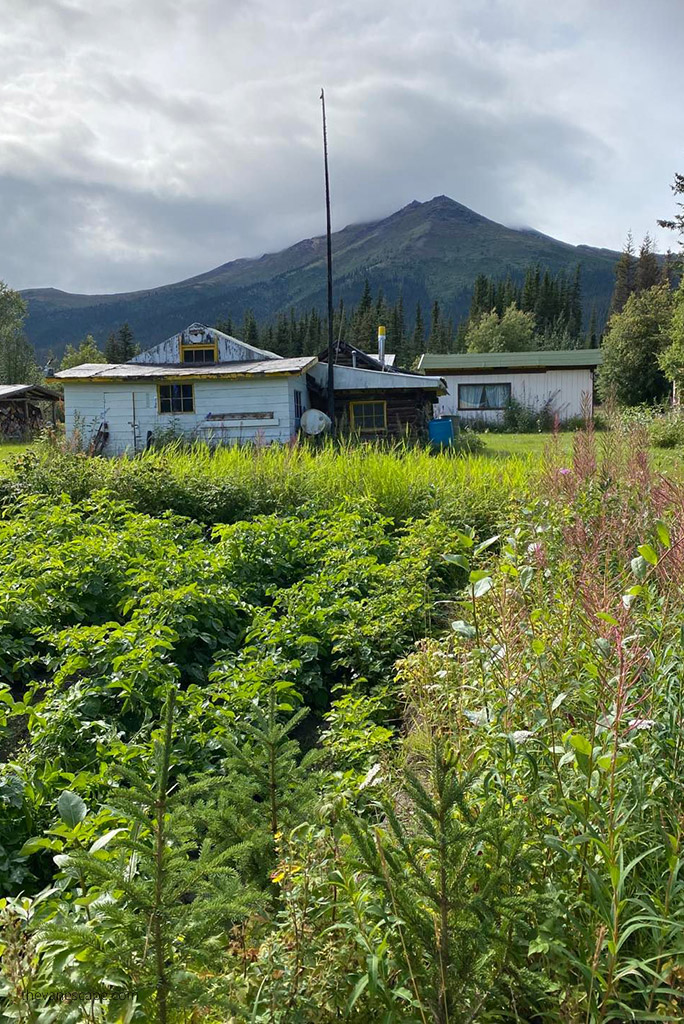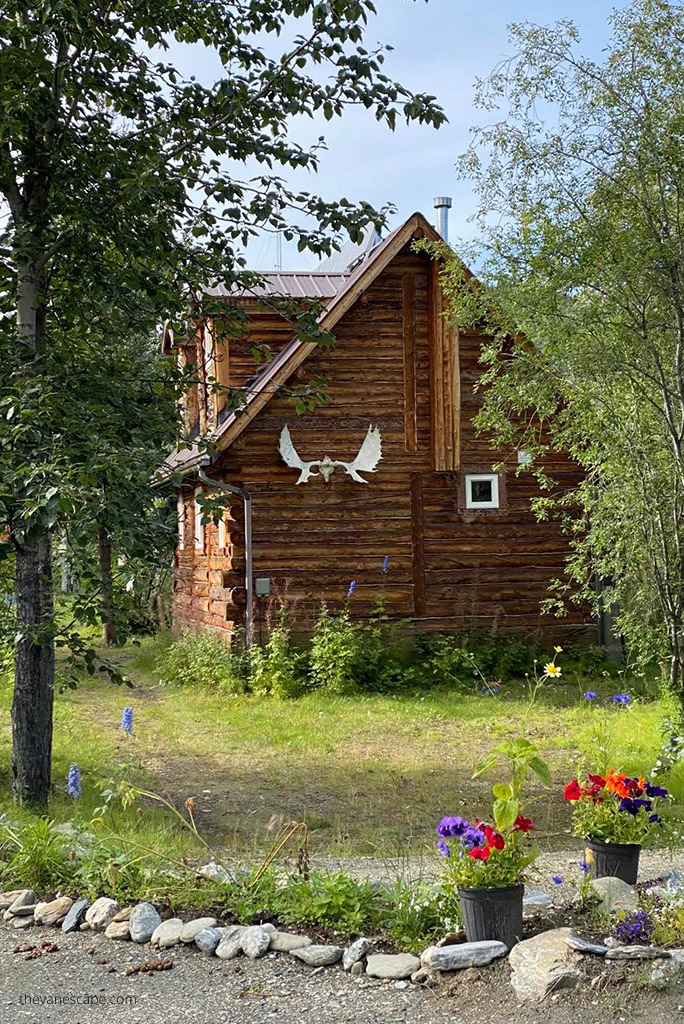 Wiseman Alaska Lodging
Cut off from the world and civilization, Wiesman has two lodging options to choose from. Despite the remoteness, it is worth booking accommodation in Wiesman advance because more and more people dream of cutting themselves off the hustle and resting in the wild. So the place has become quite popular. We could not book a cabin in Wiesman while traveling on the Dalton Highway and stayed overnight at the nearby Marion Creek Campground.
Arctic Getaway Bed and Breakfast
If you want Alaska cabin rentals, consider cozy lodging in Wiesman. In Arctic Getaway Bed and Breakfast, you will rest from the hustle and bustle of the city, escape from worries, fall in love with the silence, and admire nature.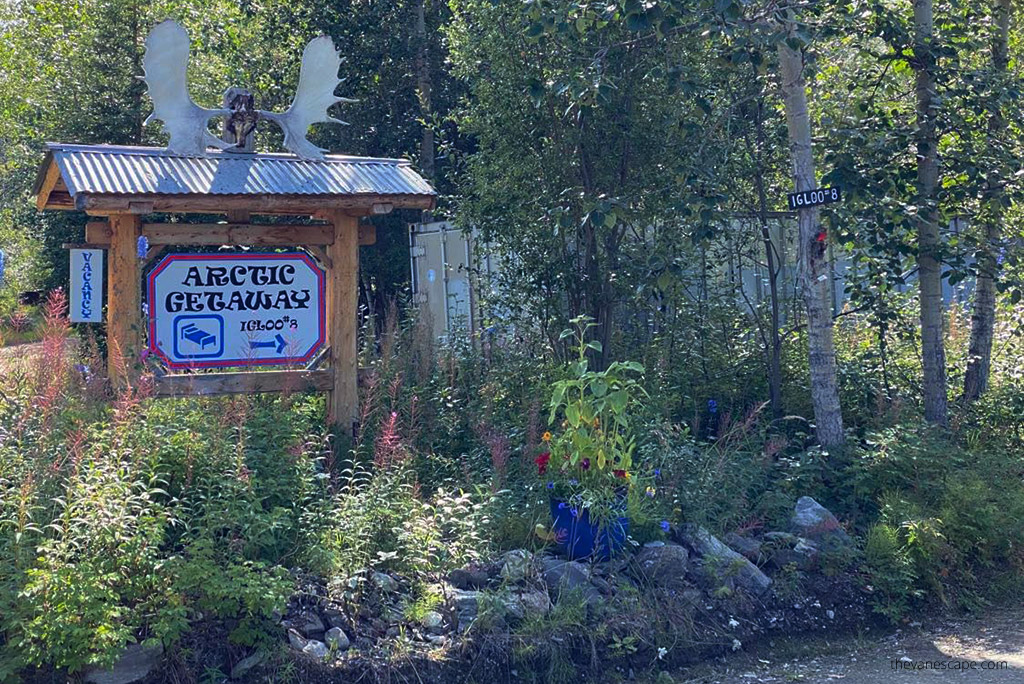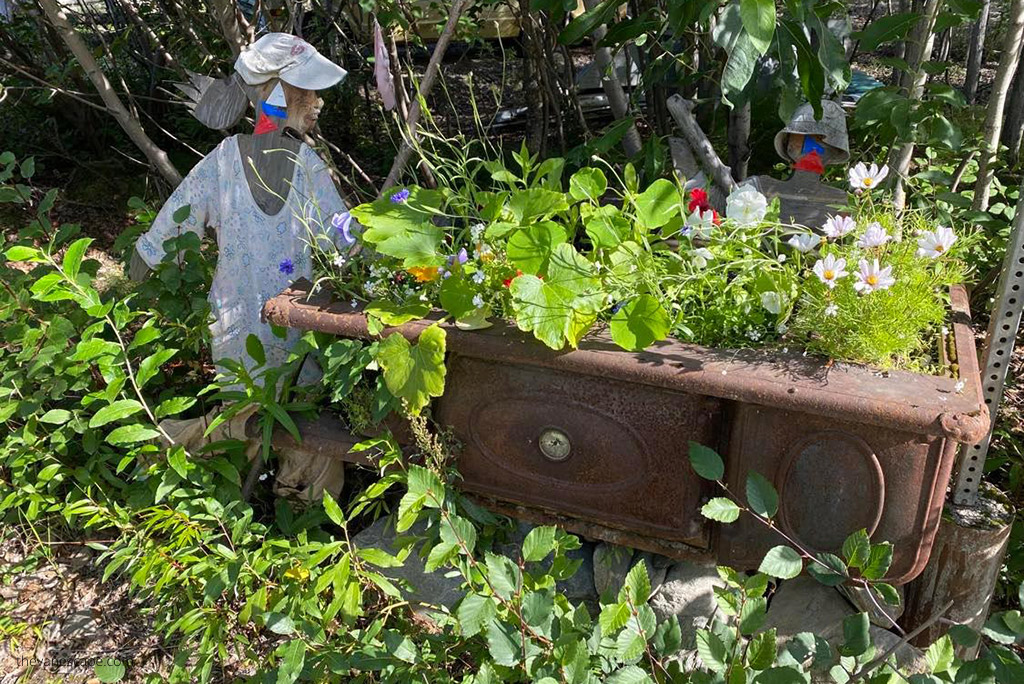 Boreal Lodging
Also, Boreal Lodge offers cozy and affordable accommodations in a wooded location near Wiseman Creek with beautiful Mountain views. They have four rooms in Boreal Lodge with a fully functional kitchen and day room. And also have separate fully functional Boreal Cabin and Polar Cabin.
Wiseman Alaska Weather
Wiseman has a subarctic climate. Summers are short and mild, with frequent rainy days and chill nights. Winters are long and very cold, and snow. Make sure to pack properly for your Alaska trip, as the weather changes frequently along this route. We traveled the Dalton Highway in August and experienced sun, wind, rain, snow, fog and mud. The temperature range we experienced during the 10 days of summer travel via Dalton was from 30.2 °F (-1°C) to 68 °F (20 °C).
Winters can be extremely cold. Average high in January: −0.5 °F (−18.1°C). Record low temperature in January was −65°F (−54°C).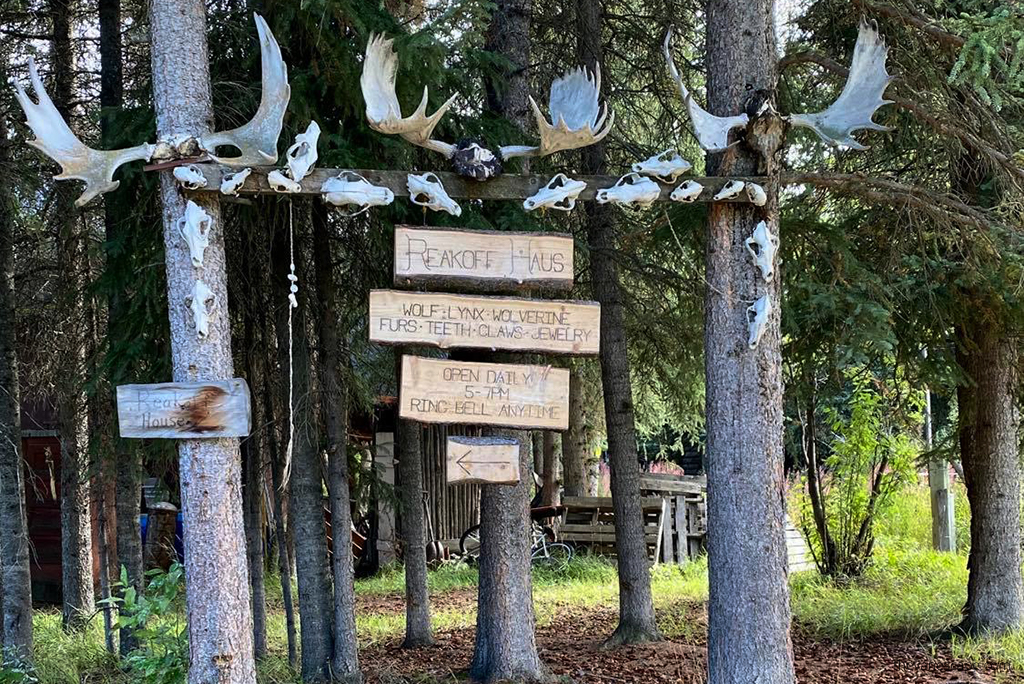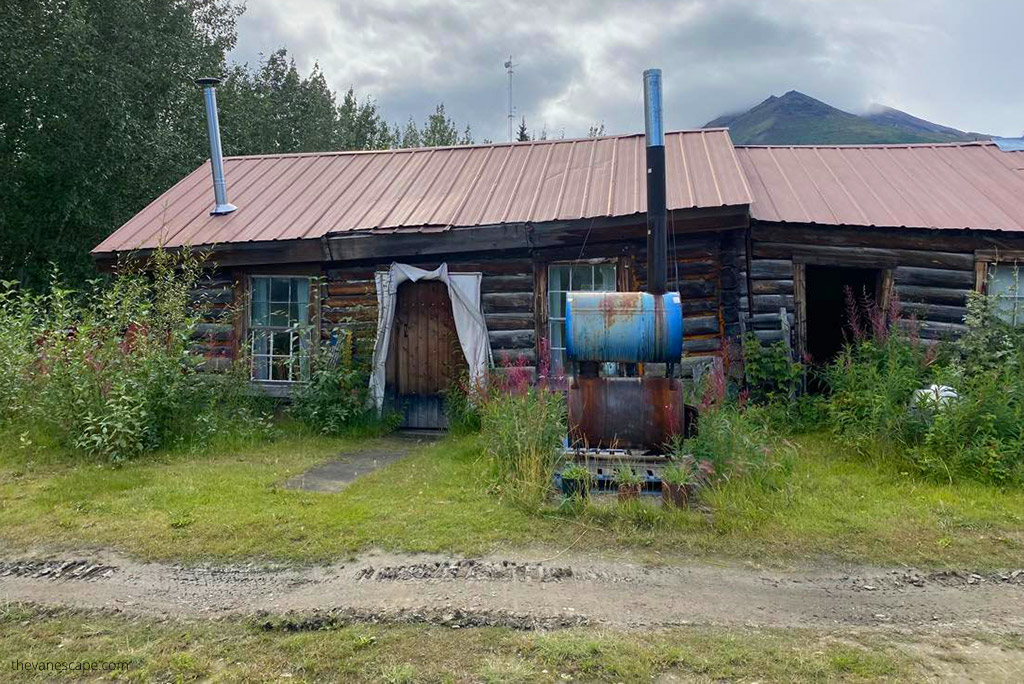 Life Below Zero
Wiseman and its residents is featured in the television series Life Below Zero, which shows the daily and seasonal activities of subsistence hunters in remote areas of Alaska. It was a series of shows on National Geographic Channel. The series shows the people who have to survive the winter in harsh Alaskan conditions. Wiesman residents who starred in the show are Erik and Martha Mae Salitan.
Do you like it? Pin it! And share it with the World!