Travel To Cuba From The US – The Complete 2023 Guide
Can US citizens travel to Cuba? Is it possible to travel to Cuba from the US with a foreign passport? What do you need to travel to Cuba from the US? Is it legal? Our friends asked us when we returned from Cuba in February 2023. Yes, it's possible. It's legal, and in this guide, we will explain to you, step by step, how to plan a trip to Cuba if you are an American citizen or you want to fly to Cuba from the US.
We love Cuba, we were in Cuba 3 times so far. Of course, we love the vibes, the joy, Cuban culture, the architecture, old cars, and rum cocktails. So we explain how 12 categories of authorized travel to Cuba work. What does it mean "support for the Cuban people"? Moreover, what currency to take to Cuba? How is money exchanging work in Cuba? What is Cuban Tourist Card (Cuban visa), and if you need it? Where to stay legally in Cuba, and how do "Casas particulares" work? And even more.
Disclaimer: This article is NOT an official guide on how to travel to Cuba – it's a simple description of our experience gained on trips from the USA. We are not responsible for any of your decisions based on this post's content. This is only for educational purposes and sharing travel experiences. Please do not use it as your only guide – always consult proper law and stay legal! If you think that any part of this post is not accurate or misleading, please drop us a message, and we will fix it immediately.
This article may contain affiliate / compensated links. For full information, please see our disclaimer here.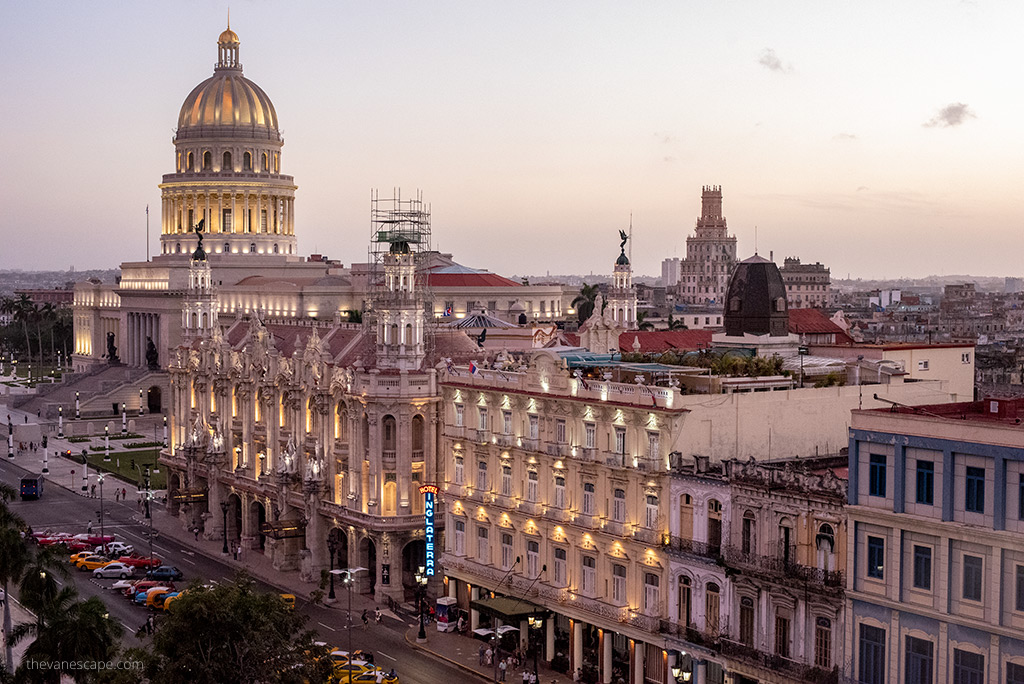 How to Travel to Cuba in 2023
Is it legal to go to Cuba as a US citizen? And is it possible for US citizen to plan a trip to Cuba independently without booking through a travel company? If you are an American citizen you can still travel to Cuba legally, even after the recent 2019 Cuba travel restrictions. As a US citizen, you need to declare your reason for travel to Cuba. There are 12 categories of approved travel to Cuba for Americans, all of which allow you to travel to Cuba legally.
You can travel to Cuba as an individual, by traveling under a category called "Support for the Cuban people." We give you all the details you need to plan a trip to Cuba, taking into account applicable regulations (as of February 2020). However, before you go to Cuba, check out the U.S. Department of State's actual regulations. Persons subject to US jurisdiction will now be prohibited from engaging in certain direct financial transactions with entities and subentities identified by the State Department on the Cuba Restricted List.
12 Categories of Authorized Travel To Cuba
First of all, travel to Cuba for tourist activities from the US for Americans citizens, and non-Americans citizens traveling from the US remains prohibited by statute. However, the Department of Treasury's Office of Foreign Assets Control (OFAC) has issued general licenses for 12 categories of travel. Individuals who meet the regulatory conditions of the general license they seek to travel under do not need to apply for an additional license from OFAC to travel to Cuba.
So, your visit should match one of the categories below to stay legal. Furthermore, the most popular for independent travel to Cuba from the US is a category: Support for the Cuban people. The travel category is self-declared. There's no license to apply. You agree to the category and are bound by its rules on the honor system. When you buy a plane ticket, the airline will ask you to select the reason for your visit.
The 12 categories of authorized travel to Cuba are:
Family visits.
Official business of the U.S. government, foreign governments, and certain intergovernmental organizations.
Journalistic activity.
Professional research and professional meetings.
Educational activities.
Religious activities.
Public performances, clinics, workshops, athletic and other competitions, and exhibitions.
Support for the Cuban people.
Humanitarian projects.
Activities of private foundations or research or educational institutes.
Exportation, importation, or transmission of information or informational materials.
Certain authorized export transactions.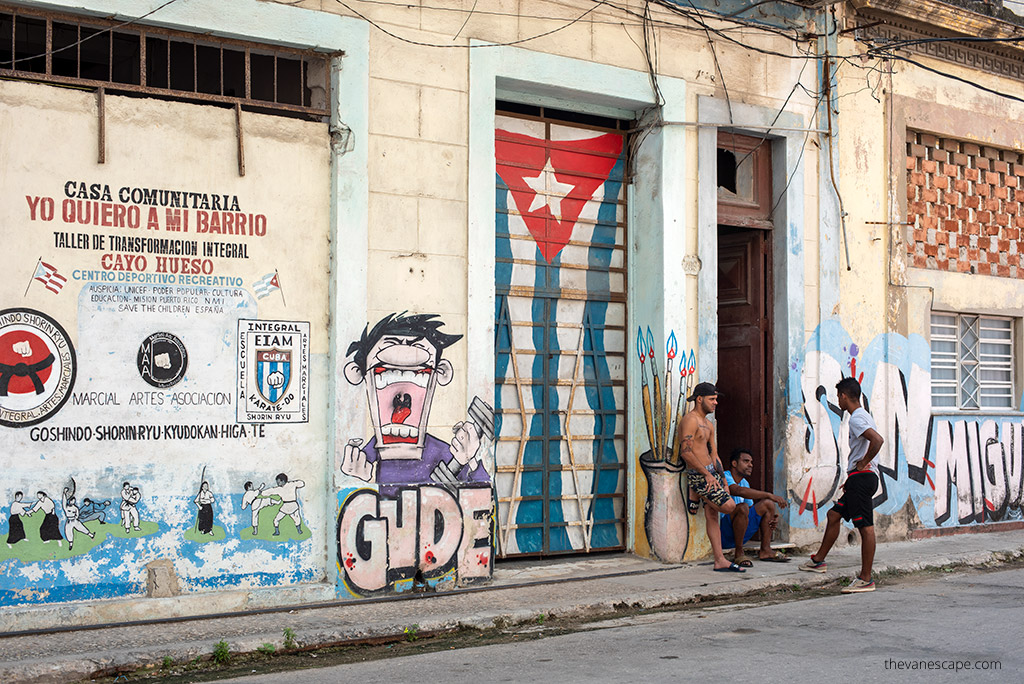 What does it mean: Support for the Cuban people?
Support for the Cuban People is meant to enable independent travelers to support the Cuban populace. So, you can go on your own to Cuba, as long as you follow the guidelines for the category. A traveler is required to provide support for the Cuban people and promote independent activity intended to strengthen civil society in Cuba.
It means that you must support the people of Cuba above all, NOT the Cuban government.
How to do it? The best idea is by staying in privately owned homes (known as casas particulares) rather than government-owned hotels. Furthermore, there is a list of banned hotels; it's not allowed for American citizens to stay. While at the casa particular, engage the Cuban host to learn about Cuban culture.
You can book "Casas particulares" by Airbnb.com, which is legal (but you must declare one of the 12 categories as well).
Types of activities which means "Support for the Cuban People"
Moreover, you should visit Cuban-owned businesses, run by self-employed Cubans (cuentapropista), and having a "full schedule" of activities that put you in contact with locals. So, your everyday program should promote independence for the Cuban people and should be complete with meaningful interactions with the Cuban people. The category is broad, so it depends on your interests, how you like to spend your time. You must retain records, like receipts and itineraries, and keep them on hand for five years. You must avoid all transactions with a GAESA-owned (military-owned) business.
These types of activities which means "Support for the Cuban People" include:
Meeting with local artists, tobacco manufacturers (e.g. in Viñales Valley), and people who own their own business.
Visit Independent markets.
Take Dance Classes (popular and folkloric dances, as salsa, rumba).
Meeting and engaging with musicians at a show.
Art shows, learn about Cuban culture.
Discuss Cuban society with locals, support civil society in Cuba.
What to do to support Cuban people?
Summarizing, to support Cuban people you should enhance contact with the Cuban people, support civil society in Cuba, or promote the Cuban people's independence from Cuban authorities. So:
Stay at a casas particulares (which can be booked via Airbnb.com) and discuss with your host, learn about Cuban culture.
Eat at local restaurants or paladares (a paladar is an independent restaurant run by individual entrepreneurs, not by the Cuban government).
Support civil society in Cuba, engage with local businesses and independent entrepreneurs like artists, musicians, food vendors, etc.
Avoid transactions at military-owned businesses/government-owned businesses. Check the Cuba Restricted List, before you go.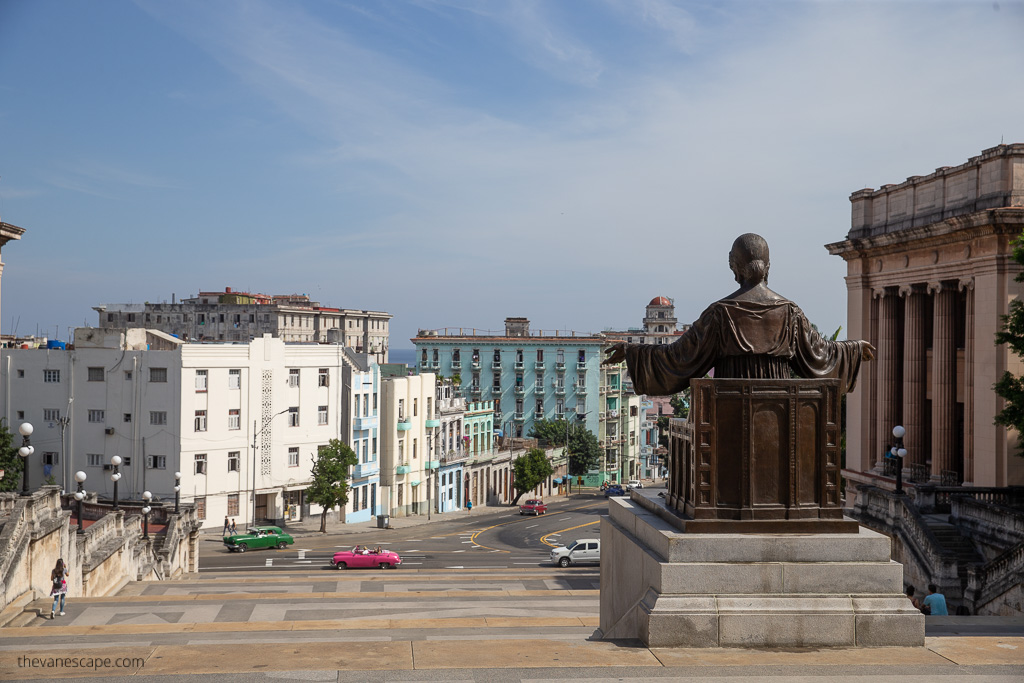 The Cuban Tourist Card / Cuban Visa Process
You must buy a Cuban Tourist Card to enter Cuba. There is not a Cuban visa, though the two words are sometimes used interchangeably. So, you need a Cuba Tourist Card. In most cases, you can purchase your Cuban Tourist Card from your airline before your flight. Check with your airline for more information regarding pricing and where to buy. The price depends on the airline, and the average cost of Cuban Tourist Card is $50-$100 per Card. If you're traveling from the US, this Cuban Tourist Card is pink. If you are going from outside the US, this Cuban Tourist Card is green. That's all; there is no Cuban visa process before entering Cuba. To make sure, visit your country's Cuban Embassy. Prices vary depending on the embassy/consulate.
Travel Insurance to Cuba
If you plan a trip to Cuba, don't forget about Travel Insurance. Because travel insurance to Cuba is mandatory, and you won't be allowed through immigration without it. Health services in Cuba differ significantly from the American or European level, so be sure to buy the right travel insurance to Cuba. You can often buy it with your airline ticket.
Cuban Money
Cuban Currency
There are 2 Cuban currencies: the Cuban Peso Nacional (CUP) and the Cuban Convertible Peso (CUC).
The Cuban Peso Nacional (CUP) is the Cuban national currency, used primarily by locals in Cuba. The exchange rate fluctuates but is typically around 24-25CUP per $1USD. It is a good idea to exchange a little bit of money into CUP (Cuban peso). As a traveler, you might use a CUP for street food, small markets, taxi colectivos, and local restaurants.
The Cuban Convertible Peso (CUC) is the currency used in the tourism industry, and as a traveler you will need CUC the most. The exchange rate for CUC is pinned to the US Dollar, which means 1CUC equals 1USD. So, most restaurants, bars, museums, taxis, stores, souvenir shops, lodging, and tourist transportations only take CUC. Moreover, everyone accepts CUC. So, you may get change back in CUP. Due to it, exchange most or all of your cash into CUC.
Exchanging Money In Cuba
The Cuban government requires that travelers declare cash amounts over 5,000 USD. Note that there's a 3% exchange fee on all currencies and additional a 10% tax on US currency only. So while the exchange rate between CUC and USD is 1:1, you'll only get 87 CUC for every $100 USD you bring. This does not apply to electronic transactions or cash conversions in other currencies. So, what currency to take to Cuba? One tactic is to bring Euros, Canadian dollars or Mexican Pesos if you have access to that before your trip. Always check the amount of Cuban currency you receive. Go to major hotels or BFI and Banco Metropolitano banks to exchange your money safely.
The export of Cuban convertible pesos (CUC) to the US is strictly prohibited, regardless of the amount. So, when departing Cuba, exchange Cuban convertible pesos (CUC) back to US Dollars well before reaching airport security checkpoints to avoid potential confiscation of the CUC. In Havana airport, it's tough to pay with CUC (most places accept only USD and CUP).
American credit & debit cards
U.S. credit and debit cards generally do not work in Cuba. So, bring enough cash to last your entire trip. US Dollars can be exchanged into Cuban convertible currency (CUC) at airport, major hotels, and exchange offices.
Other credit & debit cards
There is a problem with card payments, not only from American banks. No matter how many cards you have, if you plan a trip to Cuba, take cash. Unfortunately, Cuba is a slow-developing country because of its politics. And you will pay by cards only in exclusive hotels and restaurants. You will not pay by cards at most local Cuban restaurants, small shops, etc. So, you will not support the Cuban people. There are no payment terminals. So, take cash if you want to help them and be lawful.
ATM Cuba
ATMs will not accept American debit cards, too. So if you have an American cards take enough cash with you. The same goes for all Mastercard debit cards, regardless of country of origin.
But Visa debit cards associated with a non-US bank are accepted at ATMs. However, it often happens in Cuba that there is no money in ATMs, and there are long lines to ATMs. For safety reasons, we used the Revolut card during a recent trip. Finally, you will be charged a 3% processing fee whenever you take out money with a debit card or exchange cash directly.
How much money do you need?
It's a difficult question and depends on your needs and style of travel. But it's better to take more cash. Prices are very different depending on the place. There are some sample prices from our last stay in February 2020 below.
taxi from/to the airport 25 CUC
shared taxi from Havana to Vinales (go&back) for five persons – 180 CUC
one way bus from Havana to Trinidad for one person – 27 CUC
bottled water 1-2 CUC
cocktail on rum: daiquiri, mojito, cuba libre 2.5 – 7 CUC (7 on the best rooftop bars in Havana)
beer 2-3 CUC
coco 1-2 CUC
pizza 5-15 CUC
Cuban sandwich 3-7 CUC
breakfast 4-5 CUC per person
lunch at a local restaurant 2-5 CUC per person
lunch in an elegant restaurant 15-25 CUC per person
dinner in an elegant restaurant 20-50 CUC per person
fridge magnet 1-2 CUC
cuban hat 5-25 CUC
bottle of rum 5-20 CUC
one piece of cigar 2-50 CUC
painting by a local artist 300-600 CUC.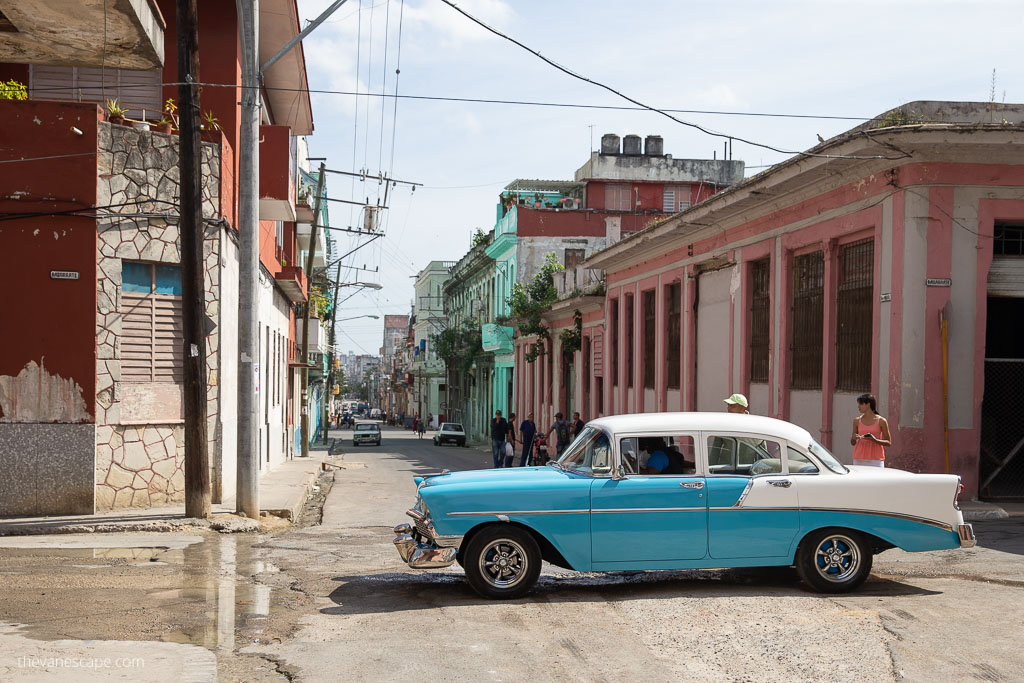 Where to stay in Cuba
Casas Particulares
Casas particulares are the best, the most authentic places to stay in Cuba. Because you stay with Cuban people, and you support them this way. You can rent a room or independent apartment directly from the Cuban family. So, you can see and feel Cuban people live like. Moreover, you can chat with your host, support civil society in Cuba. Host may offer you fresh breakfasts or traditional Cuban food. Finally, casas particulares hosts give you hints on what to do, where to eat, and where to go shopping to do support for the Cuban people.
We stayed at casas particulares in Havana, Trinidad, Vinales, Cienfuegos. We love this type of accommodation. It lets you meet Cuban people, listen to their stories, and hardships. We could tell them about democracy development in Poland, and they were happy to hear how it works after communism collapsed. Thanks to the lodging in casas particulares, we have also improved our Spanish. It is worth to know the basic phrases in Spanish, and take a dictionary with you. Because your host does not always have to understand English.
However, you must know that the standard of casas particulares varies. Cuba is a developing country. In Havana, especially the gap between poverty and luxury is vast. There is a problem with running water. Moreover, very often there is no hot water. However, it is so hot climate in Cuba, that shower in lukewarm water is a pleasure. There is no internet in private homes (we write about this in the next chapter). Finally, there are no elevators in tenements. But we booked via Airbnb.com beautiful, spacious, and stylish apartments. And in the next article, we will show you the best places to stay in Cuba.
Hotels in Cuba
Of course, you can stay at the hotel if you wish. We stayed in hotels in Havana, and Varadero during our first visit. Moreover, hotels are beautiful in Cuba, especially those in Havana. We visited most hotels with rooftop bars in Havana. So, check our article about the best rooftop bars in Havana, please. Our favorites hotels in Havana are Saratoga Hotel, Iberostar Parque Central, and SO/Havana Paseo del Prado Hotel.
However, if you are a US citizen before you book a hotel in Cuba, check if it is not on the restricted list.
Internet and WiFi In Cuba
You may also be interested in internet access to Cuba before making a trip decision. Despite popular opinion, there is some internet access in Cuba. However, if you work remotely, it can be difficult in Cuba. For many years Cuban people have no internet connections. They were isolated. It changed over last years. But, the government does censor some websites.
You can get connected through Cuba's state-run ETECSA telecom company. As a traveler, you can buy ETECSA prepaid wifi cards at special kiosks. You need your passport or ID. It is possible to buy a maximum of 3 cards per person per day. 1 card = 1hour = 1 CUC (Ferbuary 2020. Two years before, it was only possible for travelers to buy 1 card for 1 hour per day officially, so it is progress).
These cards provide a username and password for ETECSA wifi networks. You will find them at major hotels or in public parks around the country. If you need more cards, you can buy from locals in the parks or at a hotel front desk for about $6 per 1-hour card.