The 25 Best Things to Do in Fairbanks
Fairbanks, Alaska, is a place full of fun and surprises. This city is all about unforgettable experiences, from the beautiful Northern Lights to thrilling outdoor activities. In this article, we've listed the top 25 things to do in Fairbanks and nearby areas. Check out the local culture at the Morris Thompson Center, chill out in Chena Hot Springs, or learn about the gold rush at Gold Dredge 8. From free activities to our top three local tour picks to the best places to grab a bite and a drink, there's something for everyone in Fairbanks.
This article may contain affiliate / compensated links. For full information, please see our disclaimer here.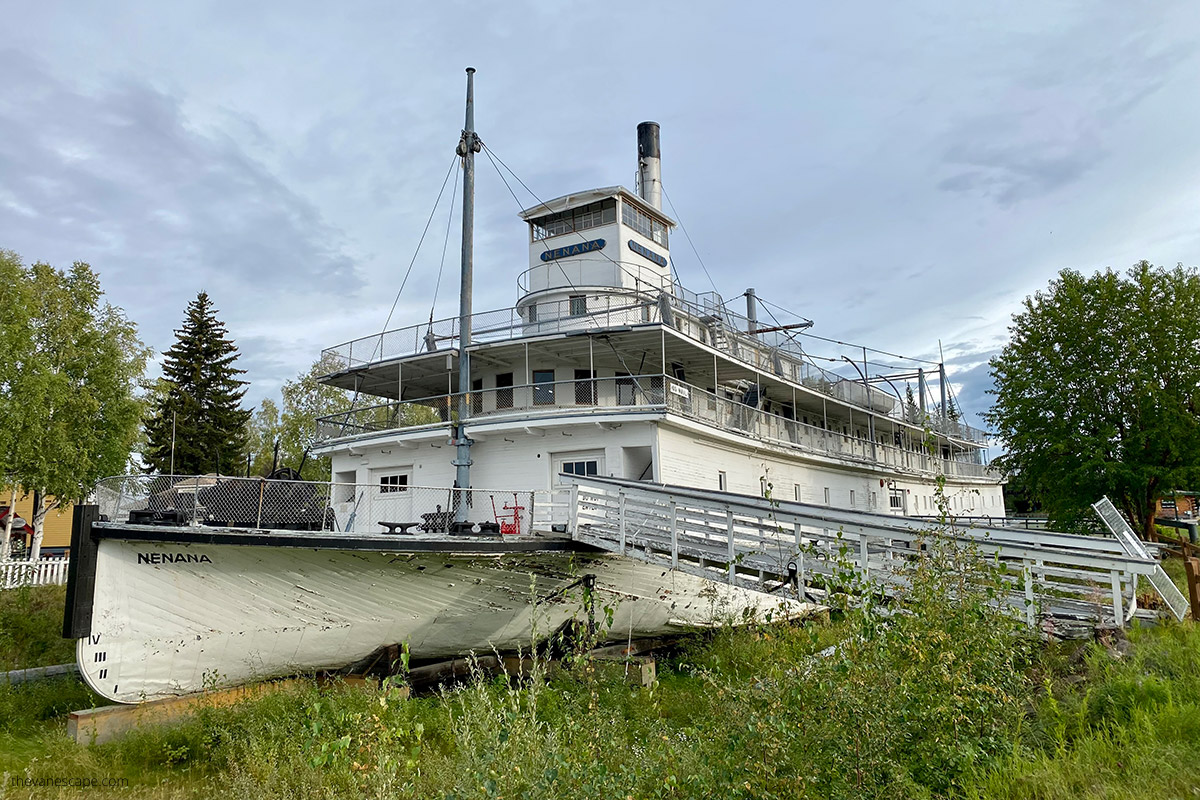 Our Top 3 Local Tours in Fairbanks
If you are in a hurry and don't have time to read the whole article, use the table of contents, or check out the details of 3 of our favorite Fairbanks tours and choose something that suits you best. These are the top activities in Fairbanks and its area, and we encourage you to try them as we enjoyed them very much.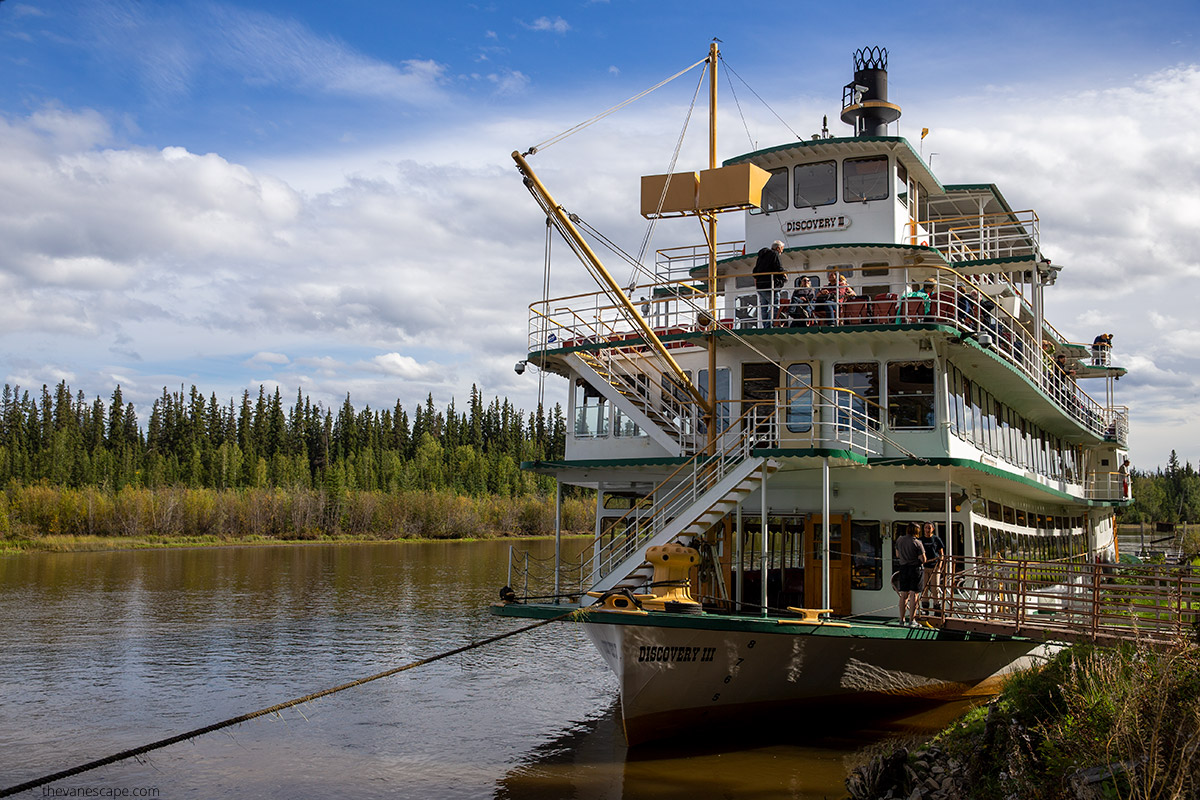 Riverboat Discovery Cruise
Enjoy Riverboat Discovery Cruise along the Chena River, soaking in the breathtaking scenery of Fairbanks. You will also explore Chena Indian Village and energetic huskies in action.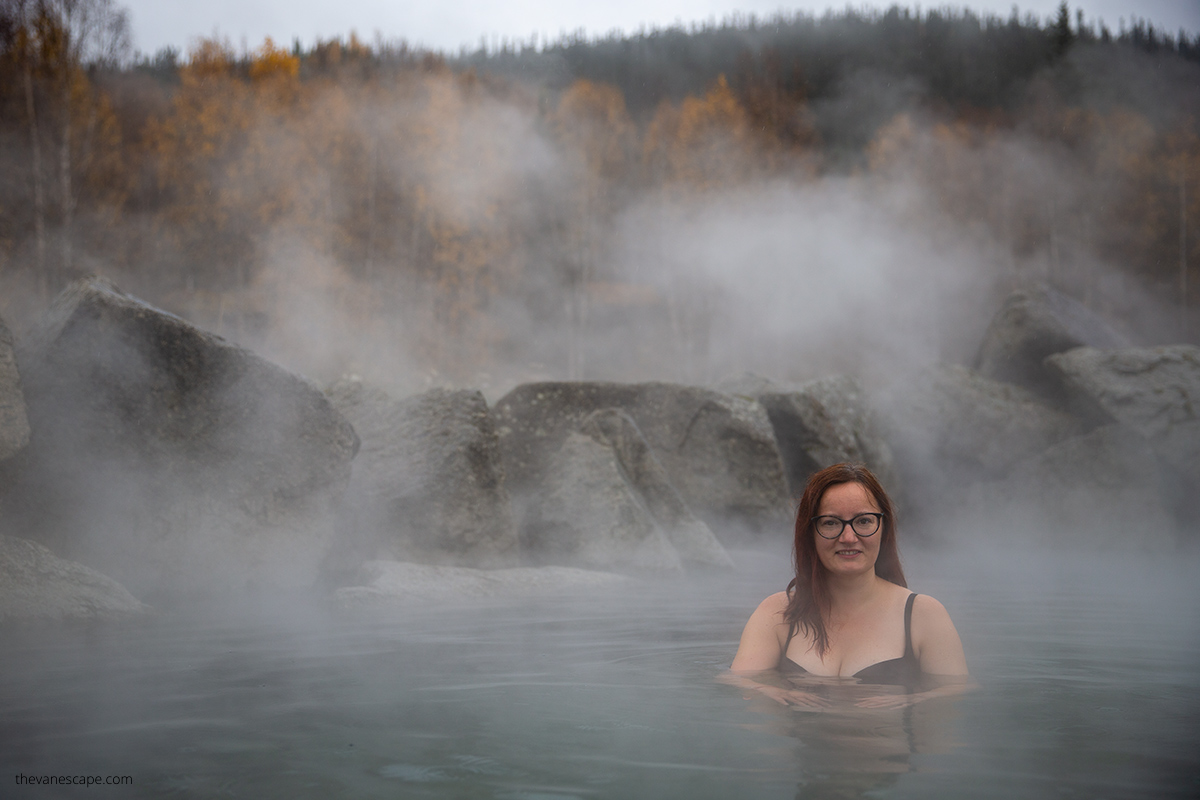 Soak in Chena Hot Springs
Immersing yourself in the hot springs of Chena Resort, surrounded by forests and mountains, is a beautiful and very relaxing experience! Plus, you can see incredible sculptures at the famous Ice Museum.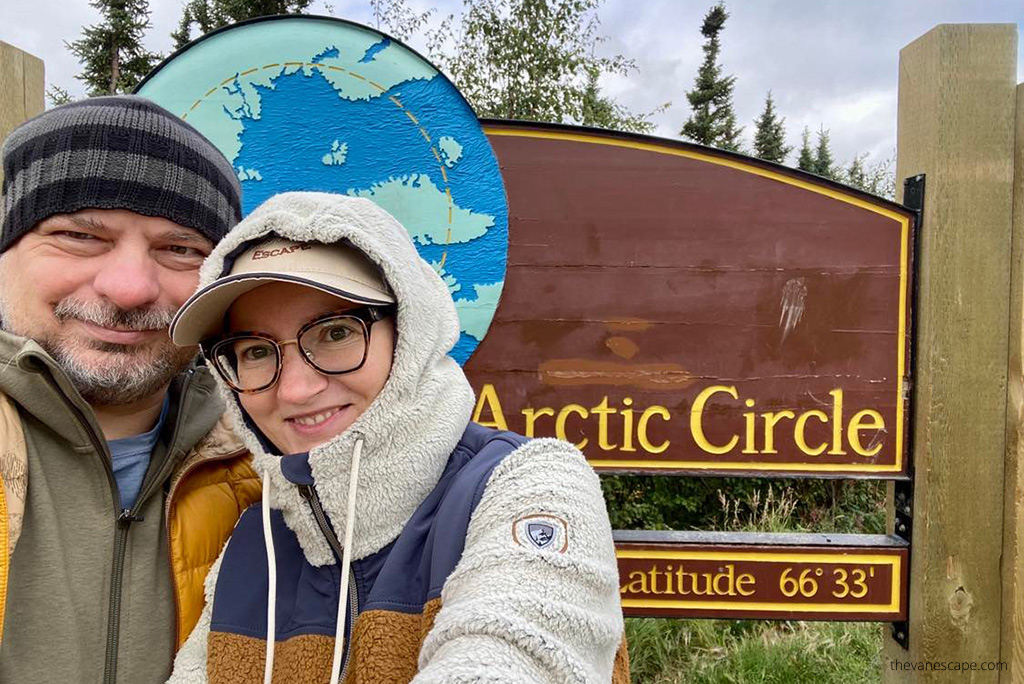 Cross the Arctic Circle
When you cross the symbolic line of the Arctic Circle, you are entering one of the most untamed areas of Alaska. Along the Dalton Highway, you'll be able to witness the impressive engineering feat of the Trans Alaska Pipeline System.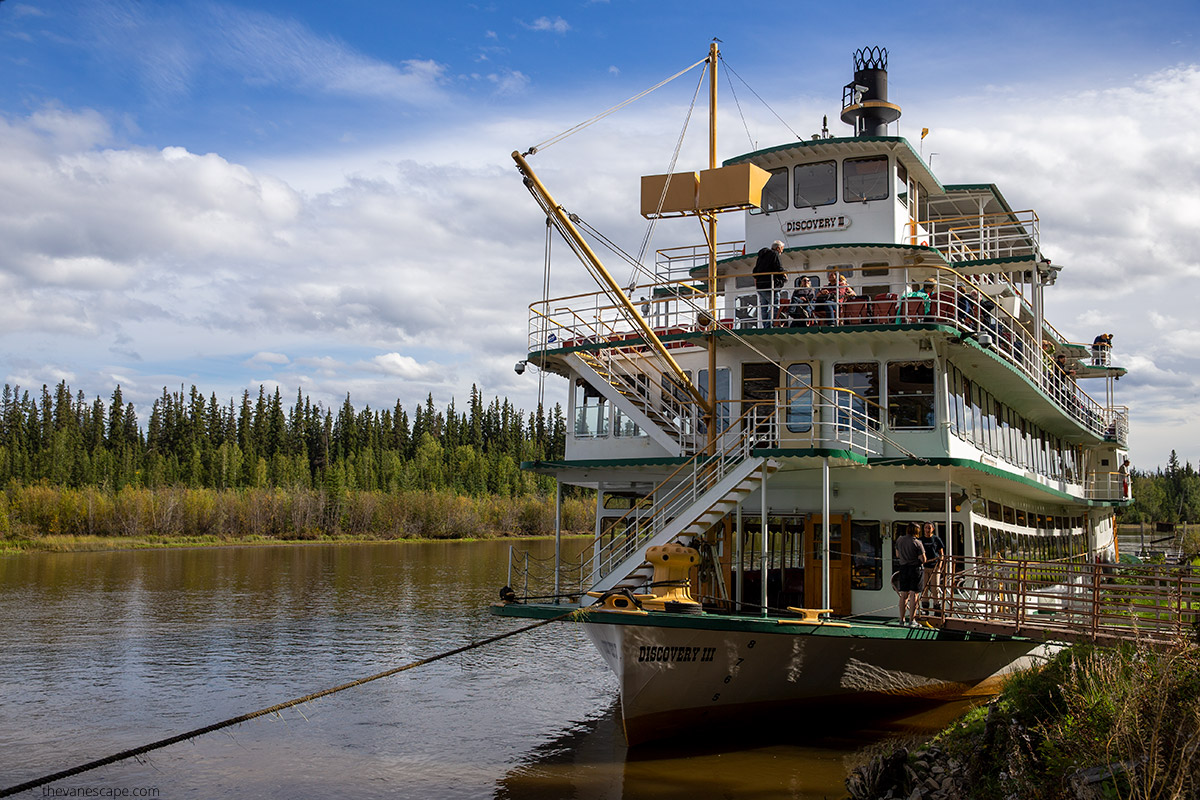 25 Best Things to do in Fairbanks and its area
We're about to dive into some of the best things to do in Fairbanks and its area, as we visited and explored it several times. Here you will find inspiration to prepare to Fairbanks itinerary tailored to your interests, needs, and budget. We'll give you a list of Fairbanks activities you can visit and organize yourself and recommend a few organized guided tours, so you have options to choose from while visiting Fairbanks.
Fairbanks is Alaska's underrated gem. With around 31,000 people, this city is in the middle of the state. It's about 360 miles north of Anchorage, which is Alaska's largest city. Fairbanks is a great place to explore the wild and beautiful northern parts of Alaska and the Interior. It has a mix of history, natural beauty, and adventure. Get ready to find out why Fairbanks should be your next vacation spot.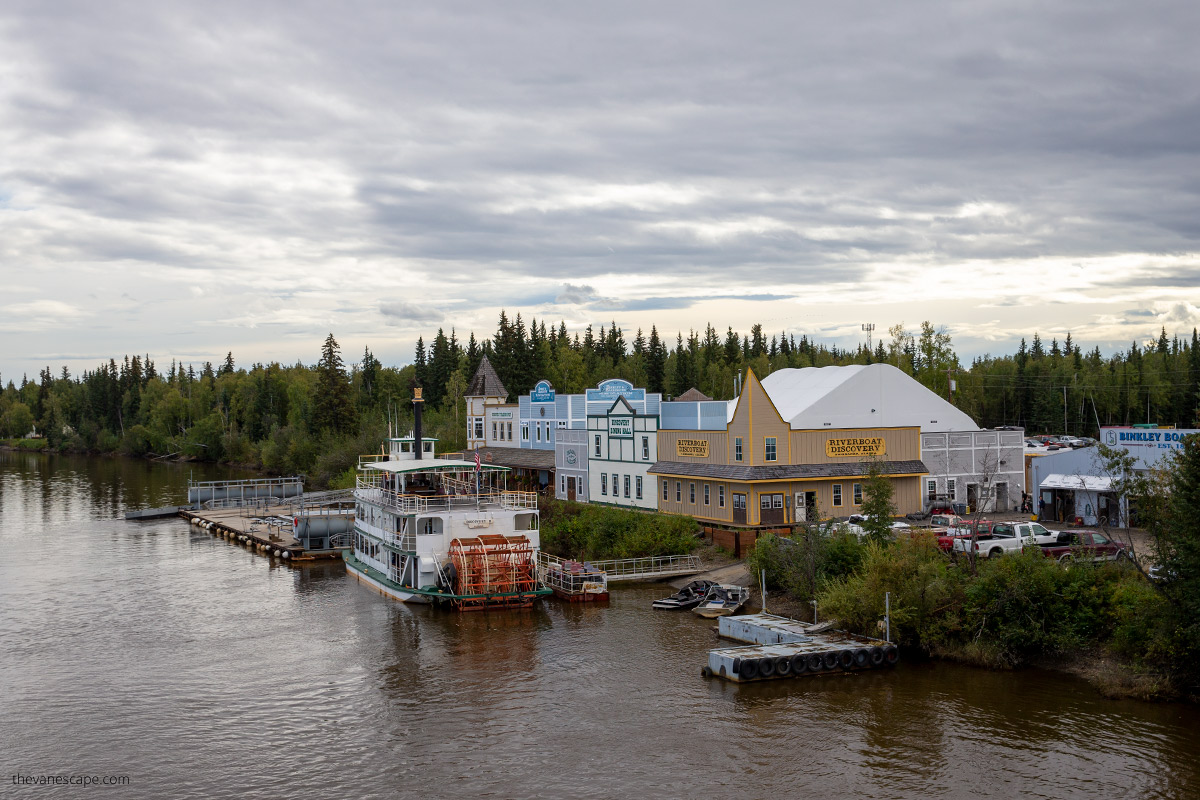 1. Take a Fairbanks City Highlight Tour
If you're short on time to visit Fairbanks, a day or two, or just passing through, we highly recommend taking this 5 hours City Highlight Tour. Firstly, you will see the highlight of the city. Secondly, in a short time, you will learn the most exciting information about Fairbanks from a local guide. And thirdly, the price is very favorable, and you support local Alaskan businesses.
During this tour, you will visit Morris Thompson Cultural and Visitors Center, where the city's rich history and diverse culture come to life. Then, marvel at the unique architecture of the Museum of the North, nestled within the University of Alaska. You will see the impressive Trans-Alaska Pipeline, the world's largest pipeline system, and learn about the engineering marvel that it is. Moreover, you will feel the holiday cheer at the Santa Claus House in the North Pole.
Offering intriguing insights from an expert guide and convenient round-trip transportation from Fairbanks hotels, this guided city tour is the perfect way to immerse yourself in all Fairbanks offers.
You can also visit each of the places mentioned above on your own, so keep reading.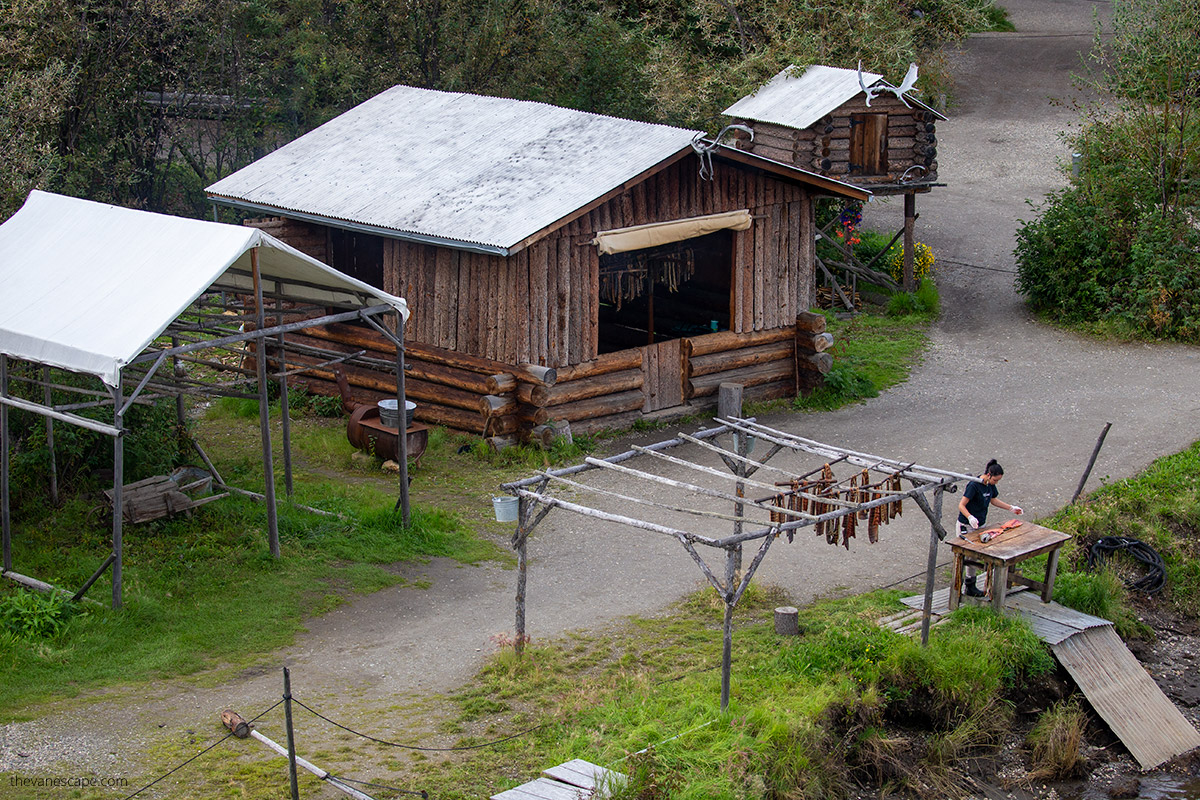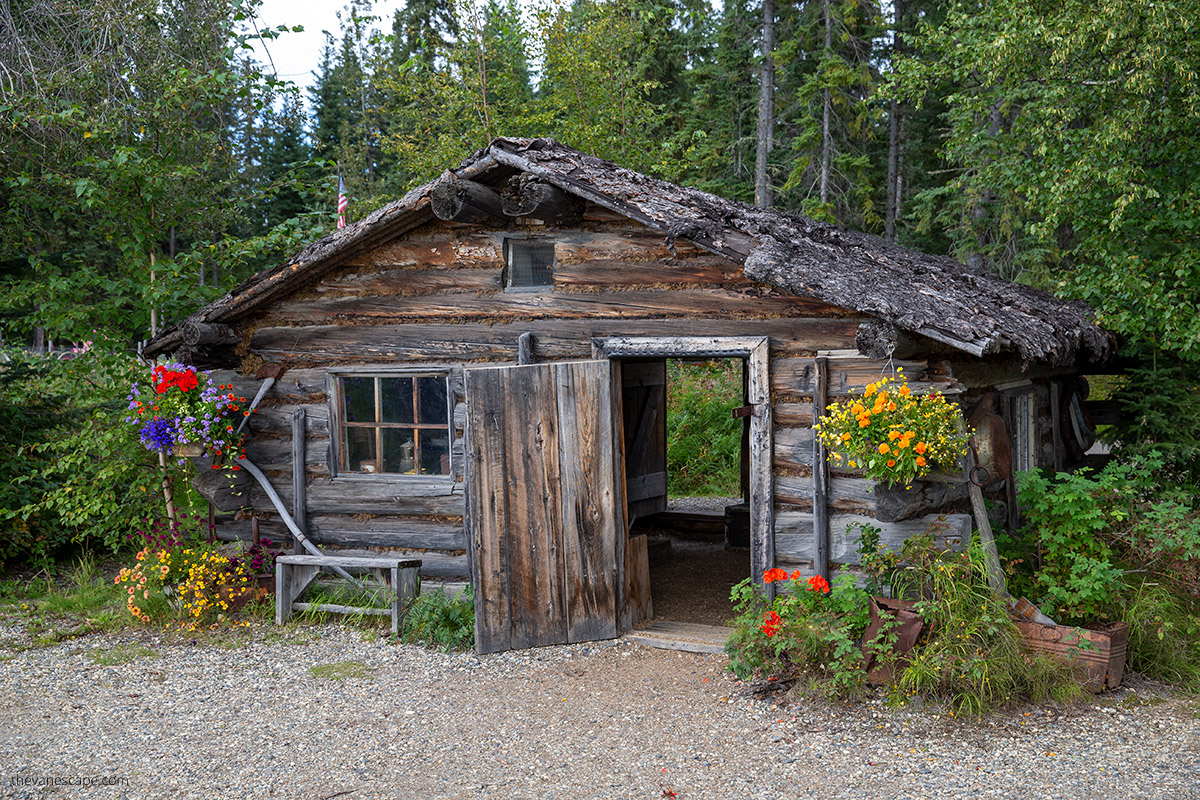 2. Experience the Northern Lights
Book this Northern Lights tour if you plan your trip to Fairbanks between late August and mid-April during the season of Aurora Borealis viewing. Fairbanks is one of the best places in the world to catch a glimpse of the stunning Aurora Borealis. Make your way to the outskirts of town on a clear night to witness nature's mesmerizing light show. The best idea is to head north near the Arctic Circle.
Remember to dress warmly, as temperatures can plummet at night, even in late summer or fall. Pack several layers, a hat, gloves, and sturdy shoes. Take a tripod to capture the stunning colors dancing across the sky.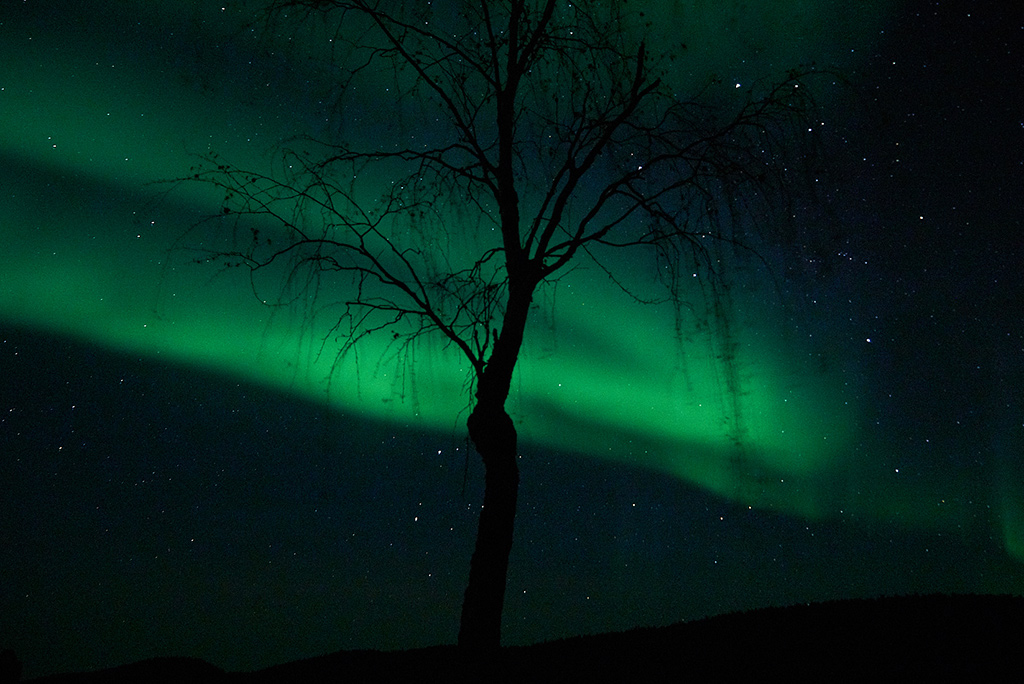 3. Enjoy Riverboat Discovery Cruise
Hop on a Riverboat Discovery and cruise along the Chena River, soaking in the breathtaking scenery of Fairbanks. Watch for wildlife like bald eagles, beavers, and moose along the way. Dress comfortably and bring a light jacket or sweater, as it can be chilly on the river than on land. Bring binoculars to observe wildlife and a camera to capture the scenic landscape better.
On this traditional riverboat, you will be transported back in time as you explore Alaska's history, culture, and natural beauty. It's one of the best things to do in Fairbanks.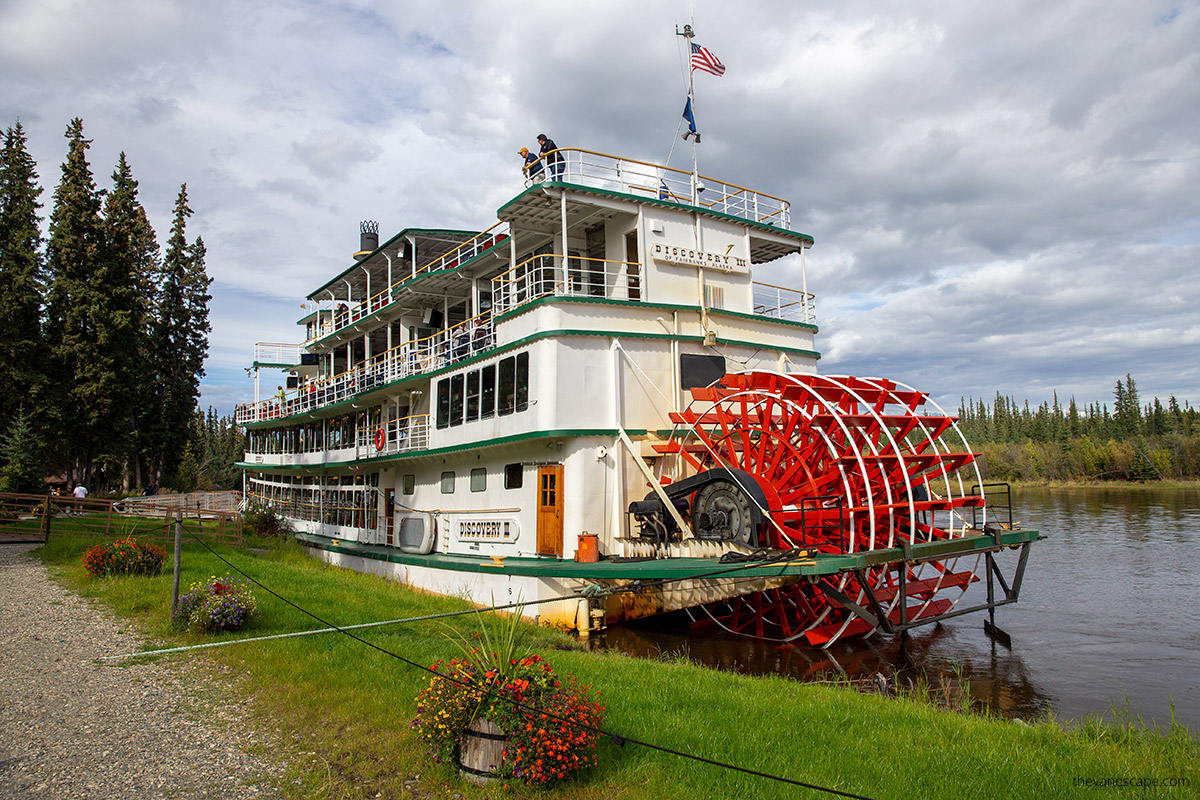 The Riverboat Discovery has a long history dating back to the early 1950s. It was originally built as a mailboat that carried supplies and mail to remote communities along the river. Over the years, it evolved into a popular tourist Fairbanks attraction, offering visitors the opportunity to discover the wonders of Alaska's interior.
The cruise offers a number of captivating experiences and activities. You'll witness a seaplane take off and land on the river, highlighting the importance of aviation in Alaska's remote areas. At Chena Indian Village, you'll go ashore and immerse yourself in the rich cultural heritage of the indigenous Athabascan people. Knowledgeable guides tell you stories about their traditions, customs, and way of life.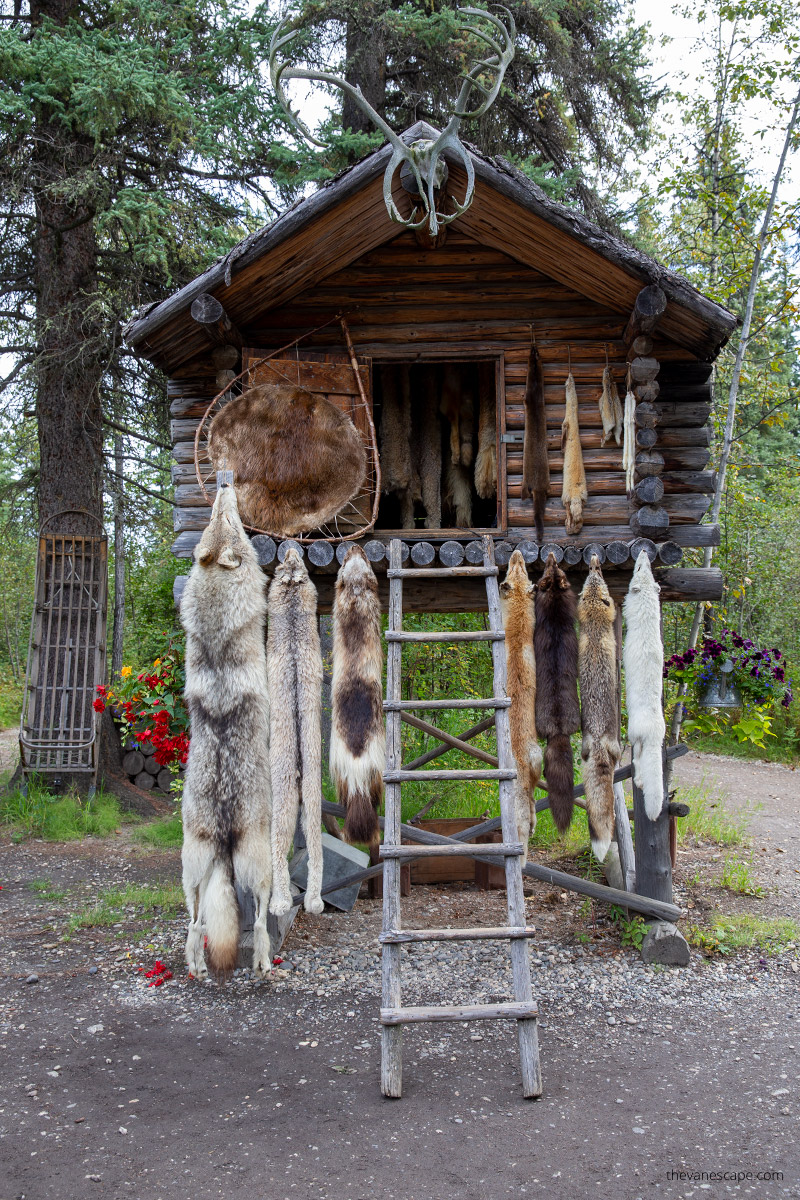 You'll also have the opportunity to experience the awe-inspiring power of the riverboat as it navigates the shallow waters and see the incredible strength of Alaskan sled dogs in action. The energetic huskies will demonstrate their athleticism and give you a taste of the famous dog sport of mushing.
4. Soak in the Chena Hot Springs and visit Ice Museum
Take a relaxing dip in the refreshing hot springs at Chena Hot Springs Resort. Nestled in the breathtaking wilderness, these natural hot springs pools offer a tranquil and calming experience. Bring your swimsuit, a towel, and flip-flops. You can rent a towel in place as well. Bring a reusable water bottle to hydrate yourself while soaking in hot water. But on-site, you can also buy drinks and beverages and have a great lunch or dinner in the resort's excellent restaurant.
If you rent a car (we highly recommend local Alaska Auto Rental), you can get there on your own, as it's 62 miles via Chena Hot Springs Road. But if you want to relax and enjoy a great Alaskan beer or drink cocktails, you might consider this full-day trip to Chena from Fairbanks since it's reasonably priced. Resting in hot springs makes a person drowsy, so you must be especially careful when driving a car. Your vigilance might be a bit weak after a hot soaking, and there are a lot of wild animals on this route, especially moose.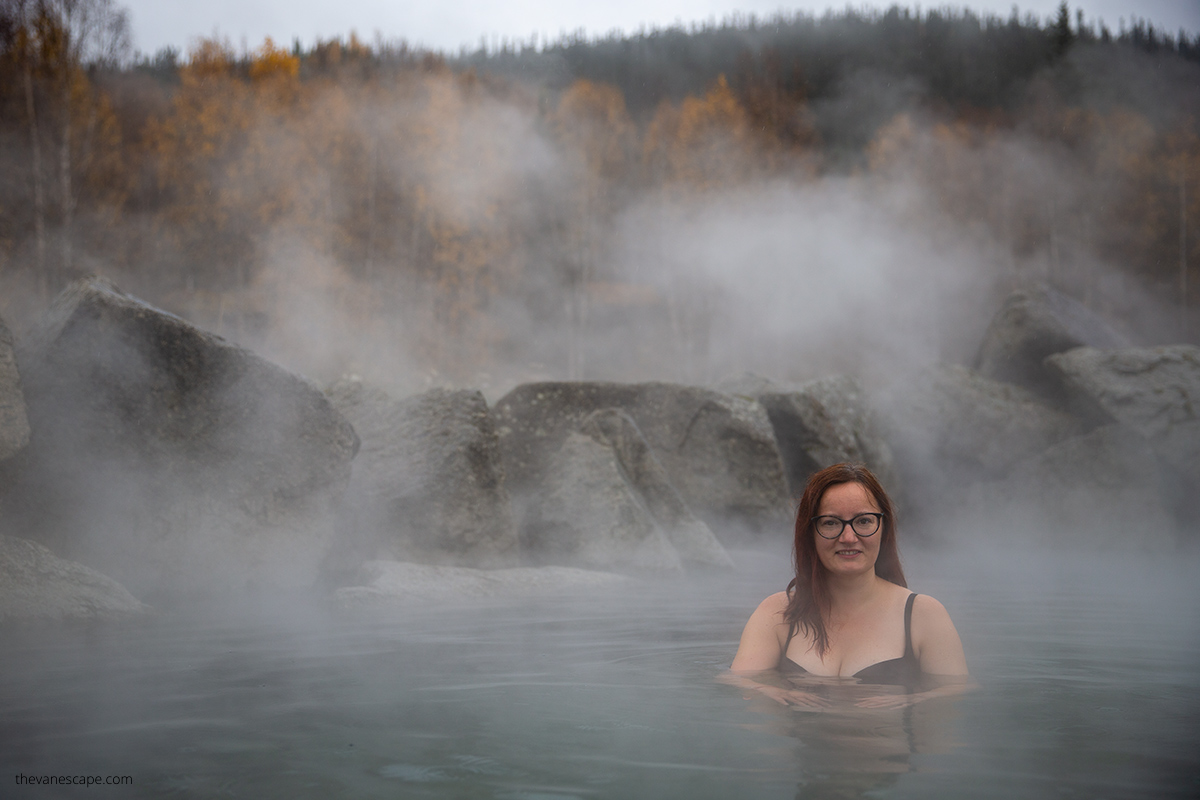 Chena Hot Springs has a fascinating history. Gold miners discovered this natural geothermal oasis in the early 1900s seeking relief from the harsh Alaskan winters—quickly word spread of the soothing and healing properties of the hot springs. In the 1970s, a resort and spa were built around the springs where guests could experience the therapeutic effects of the warm, mineral-rich waters. In our opinion, it is one of the best things to do in the Fairbanks area. We love these hot springs and plan to revisit them.
Chena Hot Springs is also home to the famous Aurora Ice Museum, where you can immerse yourself in a frozen wonderland of ice sculptures and sip a drink in an ice glass at the bar. The Aurora Ice Museum is a year-round structure made entirely of ice and snow, maintained at a temperature of 25F (-4C) to keep the sculptures intact. It was created by world-champion ice carvers Steve and Heather Brice. It features incredible ice sculptures, an ice bar, chandeliers made of individually carved ice crystals, and even ice bedrooms. Dress in layers and wear good insulated shoes or boots to stay warm. You can check the availability of the tour below.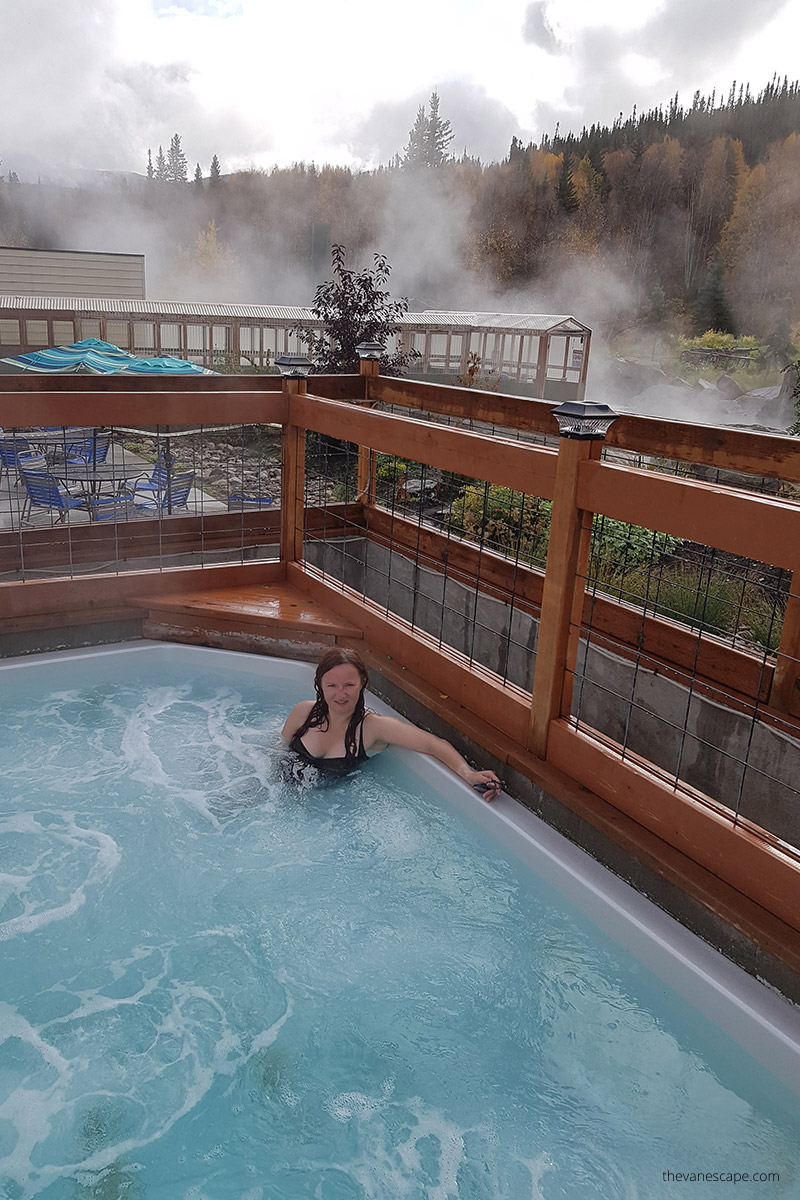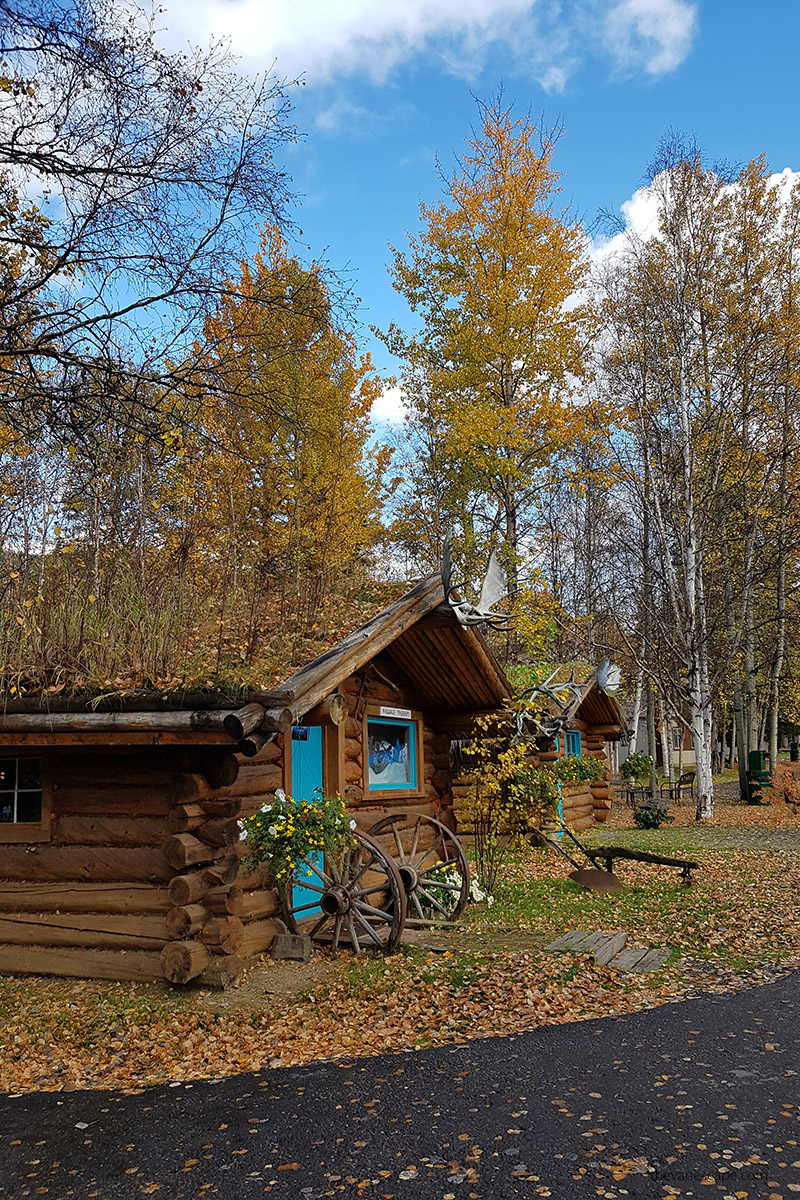 5. Tour a Sled Dog Kennel
One of the best things to do in Fairbanks is to experience the spirit of Alaska on a thrilling dog sled tour. Feel the thrill of a team of energetic huskies pulling you through scenic landscapes for an unforgettable adventure. Enjoy interacting with the friendly sled dogs and learn about their unique role in Alaskan culture. You might be a bit surprised, but dog sled riding is an all-year activity; however, the best is in winter.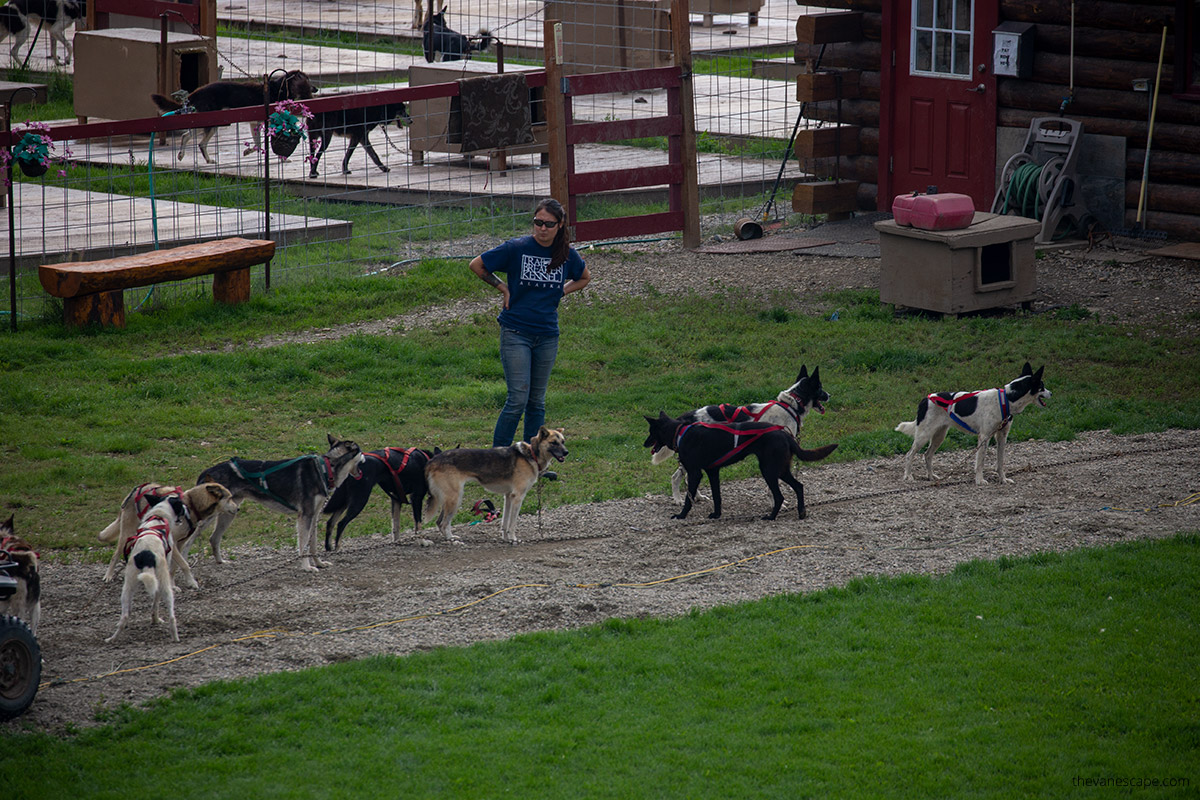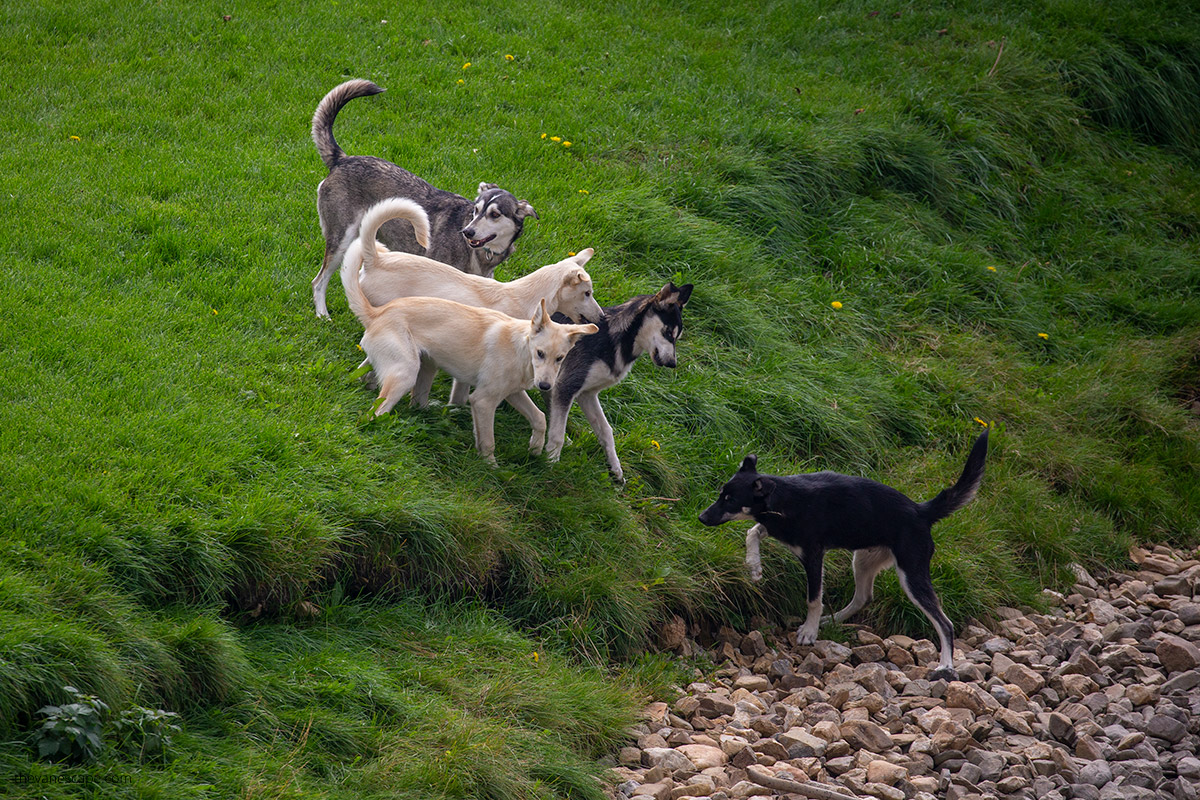 Summer Dog Sledding Tour near Fairbanks
In the summer months in Fairbanks, when the snow melts, you can still experience the thrill of a dog sled tour. Instead of traditional sleds, you will glide through the scenic landscapes on wheeled carts or "rigs."
You can join a Summer Mushing Cart Ride and Kennel Tour. Embrace the northern summer and get up close with the Alaskan Huskies, getting to know them during their off-season. You will step into their world and explore the pack dynamics.
With summer's warmer temperatures limiting their usual runs, the huskies are eager to show you their strength by pulling a mushing cart. You will start with an enlightening presentation about these incredible working dogs, their pack behavior, and the endurance it takes for them to run 1,000-mile races.
Then you will get comfortable in a UTV and let the huskies guide you on this memorable ride.
Winter Dog Sledding Tour in Fairbanks
Traditional dog sledding comes to life when winter arrives and blankets Fairbanks in a layer of snow. On a winter dog sled tour, you can experience the traditional sled tour led by a team of sturdy huskies.
Choose this 1-Hour Alaskan Winter Dog Sledding Adventure and feel the exhilarating rush of huskies powering through Fairbanks' snowy landscape. Experience the joy and strength of these incredible dogs as they whisk you across the winter wonderland.
Your sled dog adventure starts from the convenience of your Fairbanks hotel. Forget about navigation or transportation – they will pick you up and drop you off.
Once a vital mode of transportation in historical Alaska, dog sledding is now an exciting sport and beloved pastime. This tour gives you a glimpse into that tradition and the bond between humans and their loyal dogs.
6. Visit Fountainhead Antique Auto Museum
Don't miss the Fountainhead Antique Auto Museum in Fairbanks, the world's farthest north antique car museum. This place isn't just about cars. It offers a unique look at the history of transportation and how it has shaped our lives.
In this museum, you'll find over 95 pre-World War II automobiles, each with a story to tell. In addition, many of these beauties are in running condition. The museum also features fashion from the era and incredible artifacts. You'll see outfits that fit the era in which these antique cars were built.
7. Explore the Museum of the North
One of the best things to do in Fairbanks is to visit the University of Alaska's Museum of the North. This impressive modern building, modeled after the Alaskan landscape, is a gateway to the past and future of the "Last Frontier."
What's inside? Spectacular exhibits that take you on a journey through time. Marvel at ancient artifacts, inspiring works of art, and giant dinosaur fossils. You will learn about Native cultures, wildlife, and the geological wonders that shape this incredible region. You'll learn about Alaska's diverse cultures, amazing wildlife, and breathtaking landscapes without leaving Fairbanks.
For us, this Museum is significant because of the wreck of the Magic Bus 142, which was transported here from the Alaskan wilderness. And you can see it in Museum. The novel and film Into the Wild started our fascination with Alaska and inspired us to travel around the state. You can see a replica used in the movie in Healy. The photo below was taken in Healy.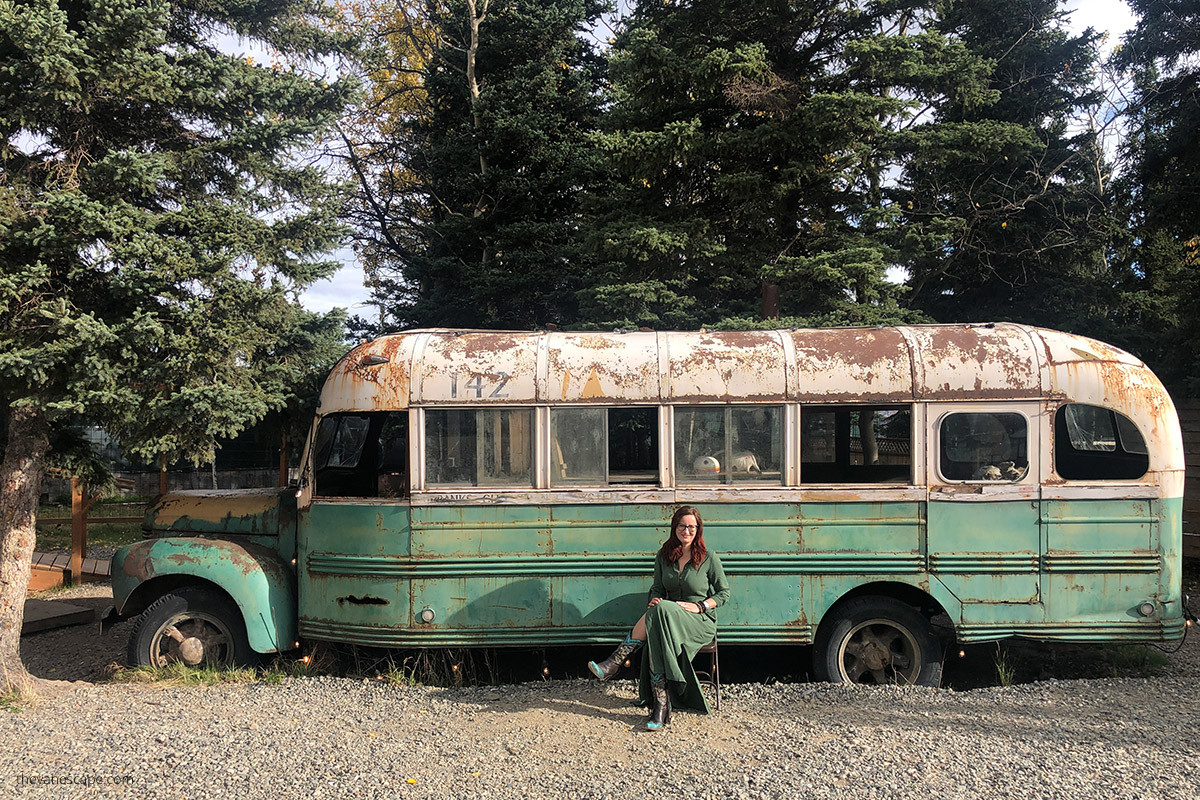 8. Enjoy Morris Thompson Cultural and Visitors Center
Enter the Morris Thompson Cultural and Visitors Center in Fairbanks. This isn't just a museum but a colorful journey into the heart of Alaska's diverse heritage. The center tells the story of Alaska's people, from Native culture to the pioneers of the gold rush. It's a fascinating tapestry of traditions, history, and ways of life all under one roof.
The Morris Thompson Center features interactive exhibits that make learning fun. Explore a subsistence fishing camp, peek inside a trapper's cabin, or wander through an impressive exhibit on the boreal forest. The center is also a hub for local events featuring artisans, dancers, and musicians celebrating Alaska's culture. Make sure to take a picture of the iconic Antler Arch adjacent to the Morris Thompson Cultural Center.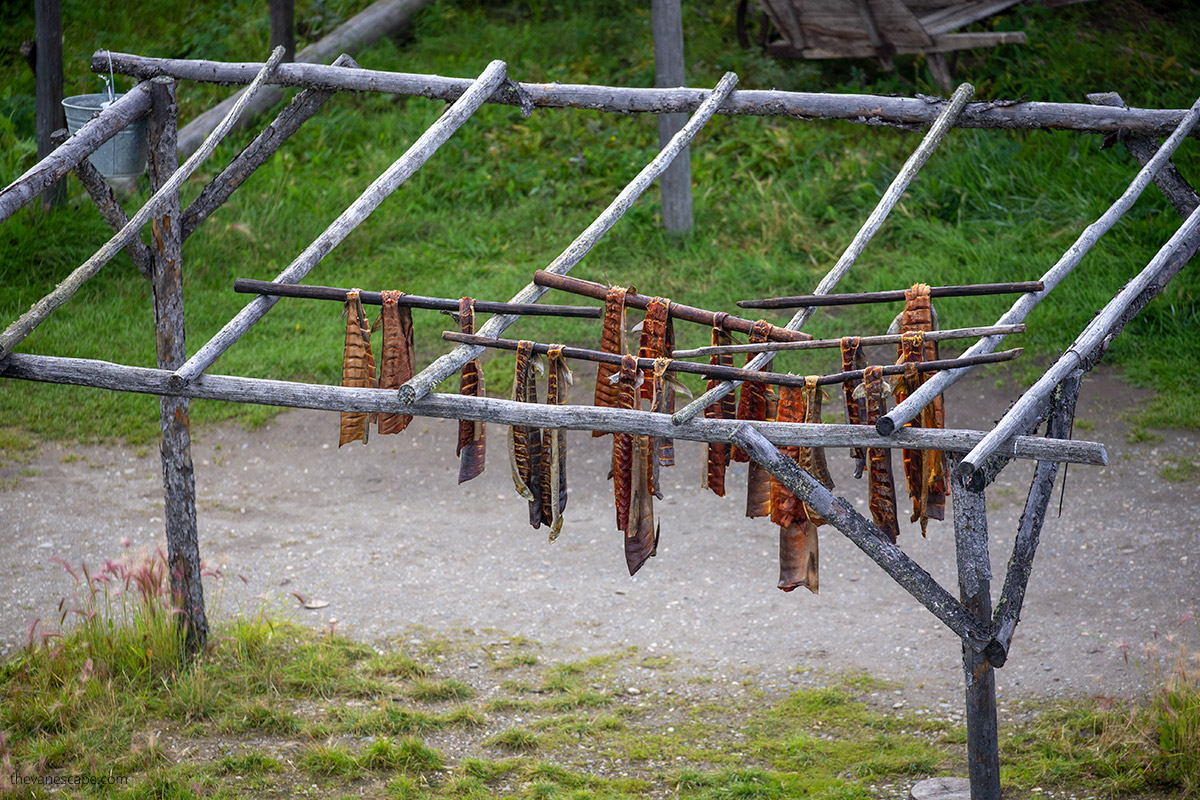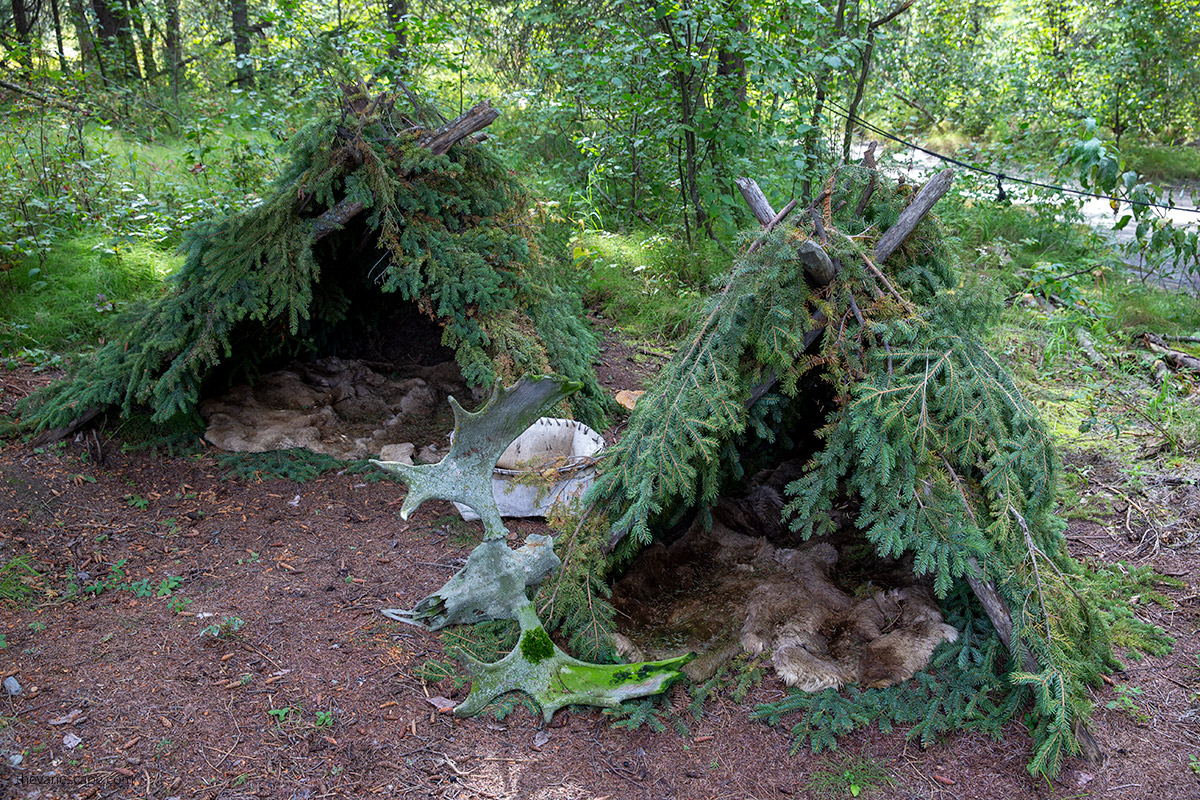 9. Learn about history at Pioneer Park
Pioneer Park is a vibrant 44-acre city park that glimpses the state's rich history. It's one of the best Fairbanks attractions, and admission is free. Pioneer Park is like a trip back in time. Here you can discover the Gold Rush town, old cabins, an antique carousel, and even a narrow gage railroad.
Plus, Pioneer Park offers lush green spaces perfect for picnics, playgrounds for the kids, and art galleries. And don't forget to visit the impressive SS Nenana, a sternwheeler that once plied the Yukon River. Other highlights: Kitty Hensley House, The Palace Theater, The Pioneer Museum, Tanana Valley Railroad Museum, and Wickersham House.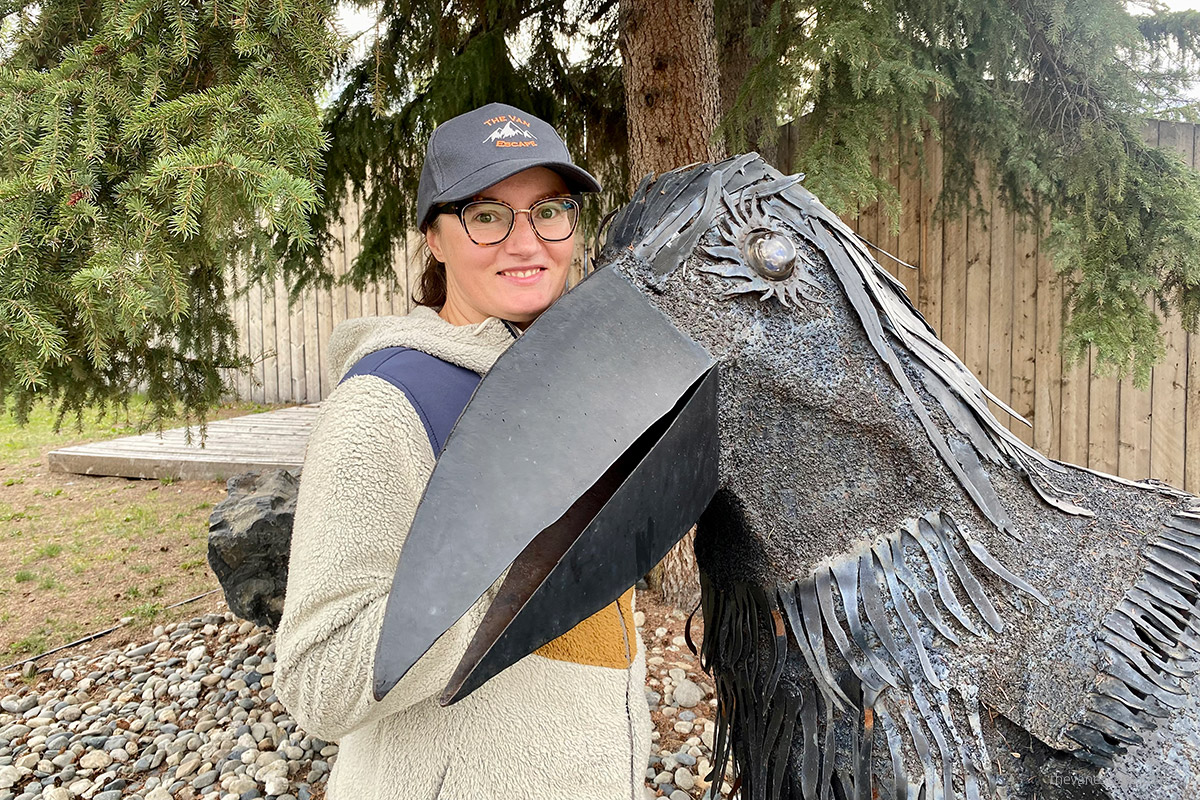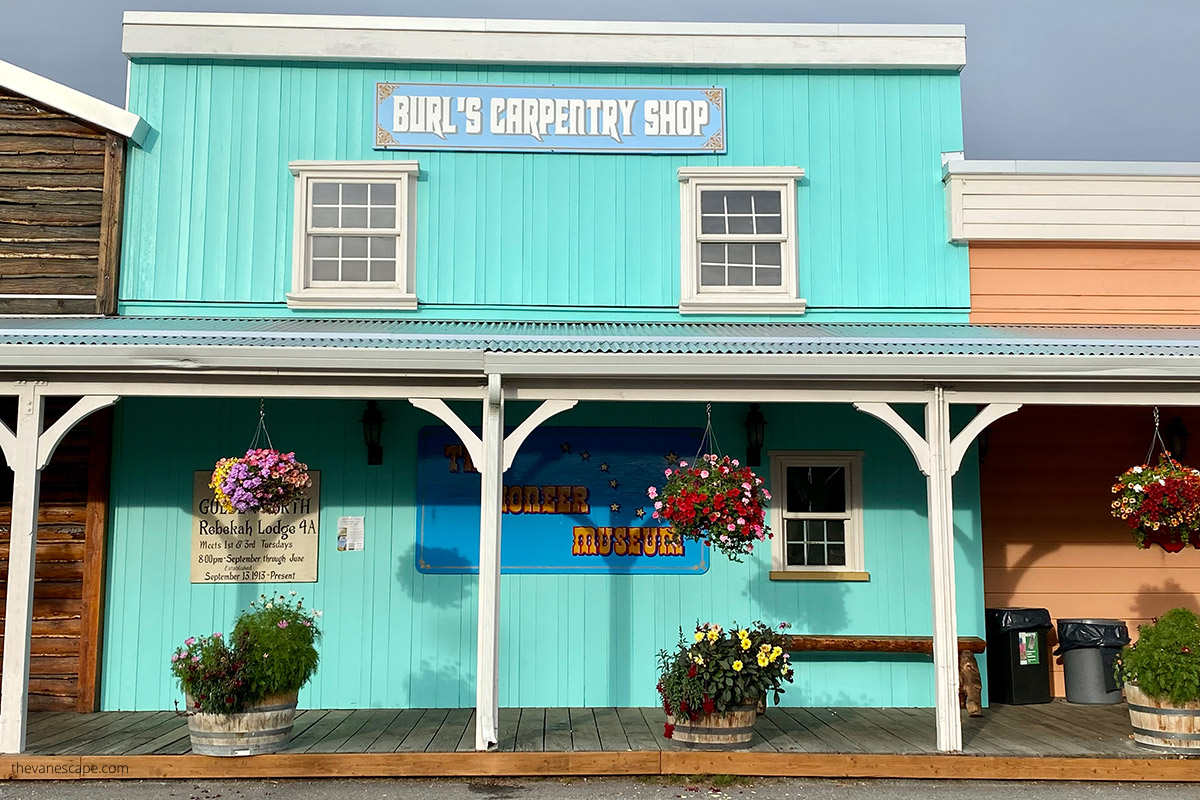 10. Learn the history of the gold rush at Gold Dredge 8.
Are you fascinated by the history of the gold rush era? If yes, then Gold Dredge 8 is your destination. It's an exciting part of Alaska's rich mining history, much like southern Alaska's equally fascinating Independence Mine.
During Gold Dredge 8 Historic Train Tour, you'll dive into the past and slip into the boots of the prospectors who flocked to Alaska in search of riches. This authentic gold dredge, a massive machine from the heyday of gold mining in Alaska, offers a trip back in time.
Your adventure begins with a ride on a replica of the Tanana Valley Railroad, a reminder of railroads' vital role in mining. You'll learn about the gold rush era, the hardships, and the hopes that brought dreamers to the Last Frontier.
But the experience doesn't stop at watching. You'll have the opportunity to pan for gold and feel the thrill of finding real gold flakes to keep. Below, you can book your tour:
11. Go to the Ester Gold Camp
You can also immerse yourself in the rich history of the Alaskan Gold Rush at Ester Gold Camp, just 6 miles from Fairbanks. Founded in the early 20th century, this historic mining camp played an important role in Alaska's golden era, with miners extracting thousands of ounces of the precious metal.
Explore the well-preserved Malemute Saloon, a rustic relic from the camp's heyday, where prospectors once swapped tales over a glass of whiskey. Visit the camp's original log cabins, where miners once lived and dreamed of striking it rich. Visiting this camp is one of the best things to do near Fairbanks.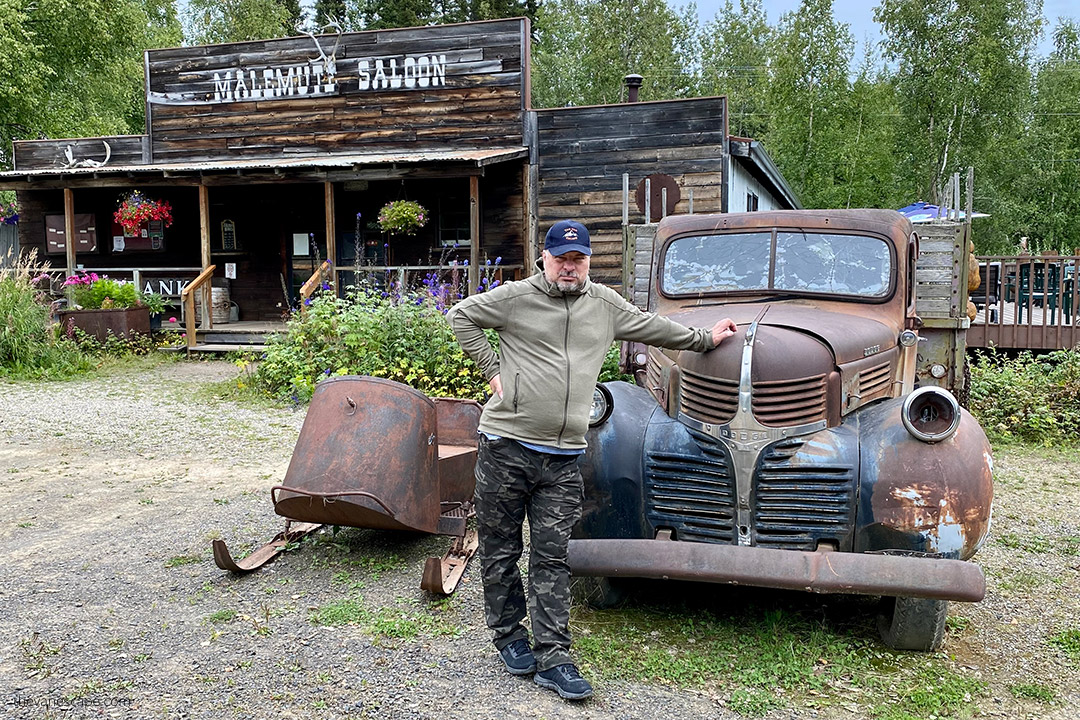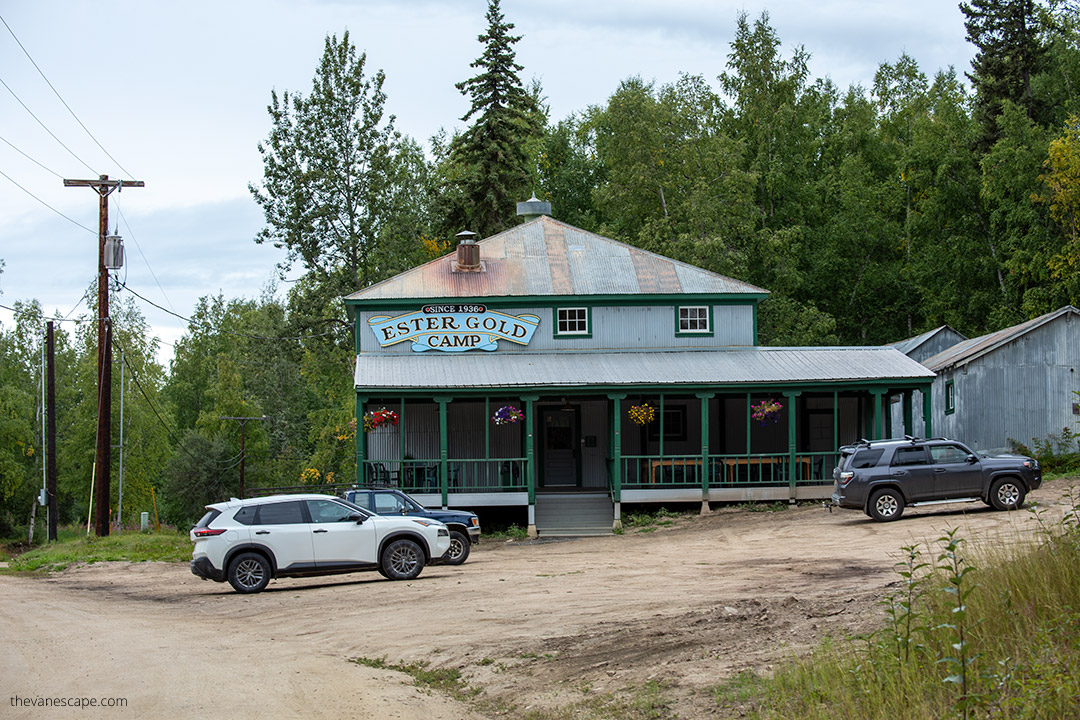 12. Visit the Running Reindeer Ranch
Add a visit to Running Reindeer Ranch to your list of things to do in Fairbanks. This is no ordinary ranch visit but a magical adventure with Santa's favorite helpers – reindeer.
This family-run ranch is home to a friendly herd of reindeer. You won't just be watching from the sidelines. You get to walk among these majestic animals in the lush Alaskan forest. But it's more than just a walk. You'll learn fascinating facts about reindeer and how they survive the harsh Arctic winters.
Visits are by appointment only and usually include a guided walk in the forest with the reindeer, an informative talk about reindeer biology and Alaskan life, and plenty of opportunities to observe and photograph the reindeer up close.
13. Visit Santa Claus House in the North Pole
In the small town of North Pole, just a short drive from Fairbanks, you'll find the enchanting Santa Claus House. This magical place, twinkling with holiday spirit, is where Christmas joy lives all year round. You can meet Santa's merry reindeer, stroll through aisles of unique festive goodies and even pen a letter to Santa. With its iconic 42-foot tall Santa statue welcoming you at the front of Santa's house, it's impossible to miss this place. So, add this spot to your list of top things to do in Fairbanks.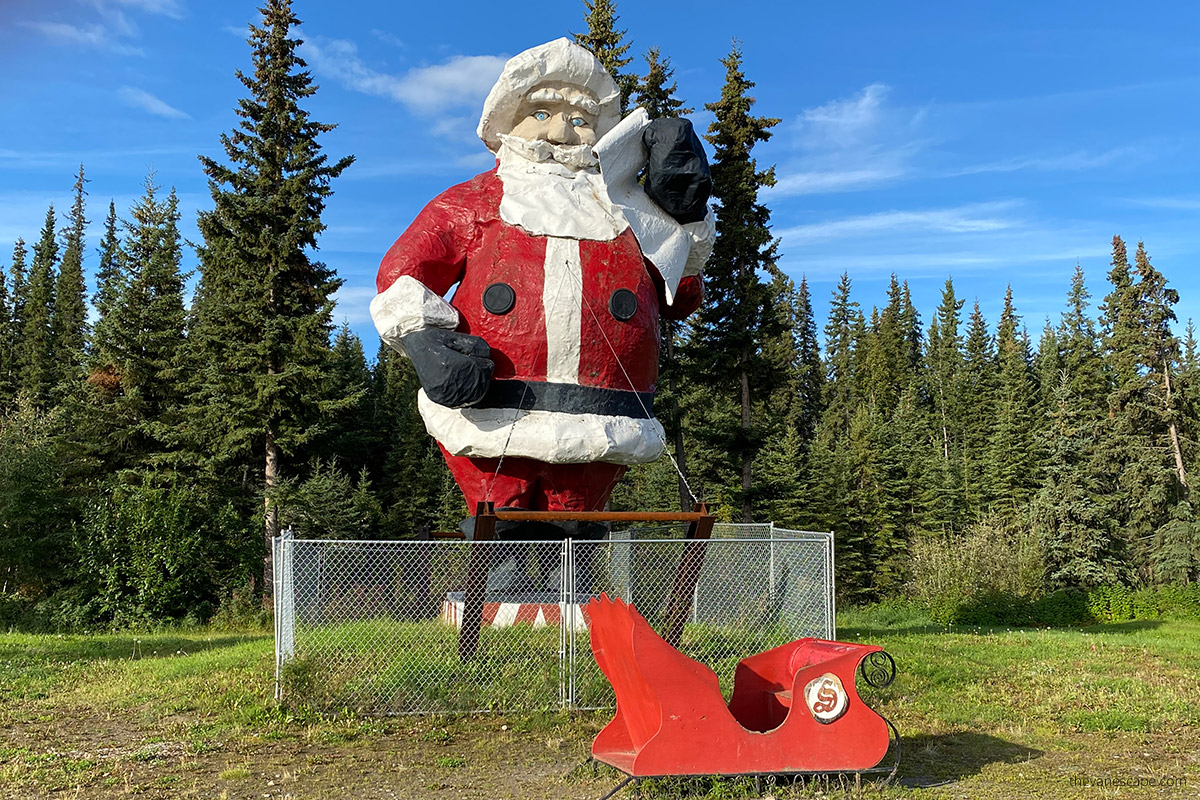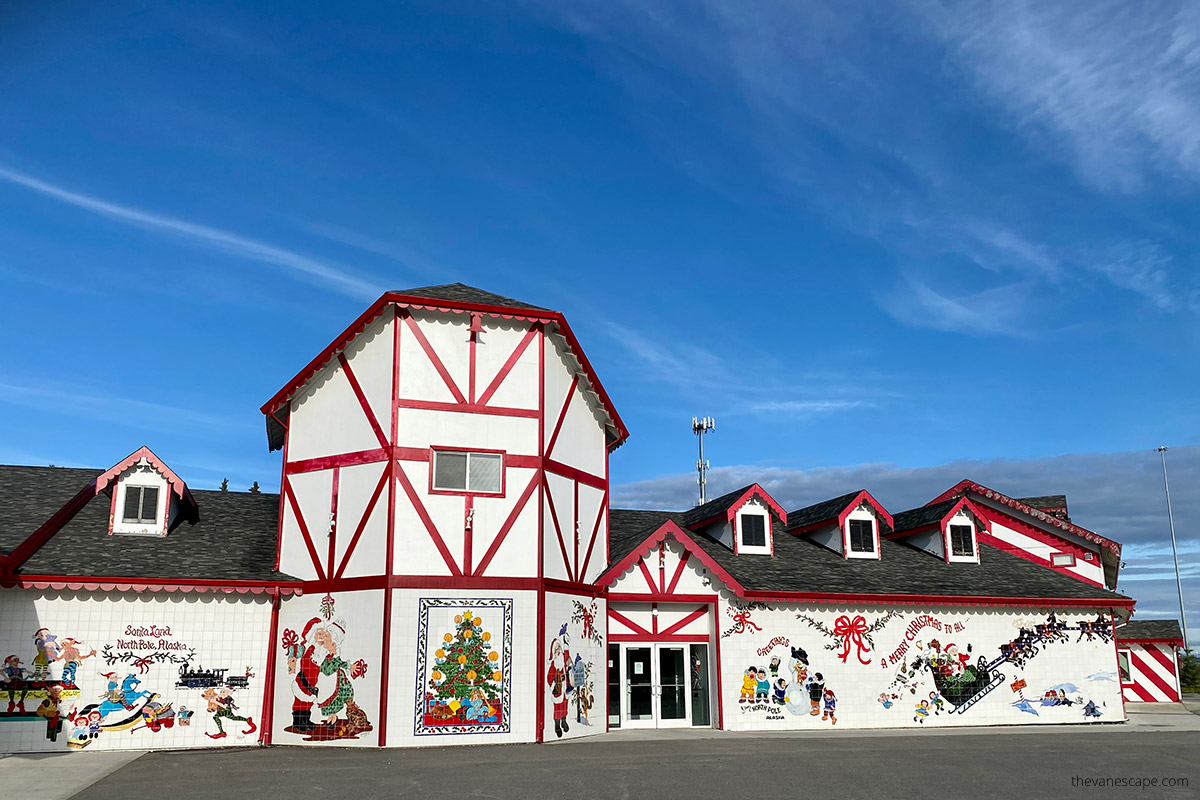 14. Visit Musk Ox Farm in Fairbanks
We were charmed by shaggy-haired muskoxen in Alaska. The great idea is to visit the University of Alaska Large Animal Research Station with Muskoxen, remarkable Arctic mammals. Similar to its counterpart farm in Palmer, Alaska, this farm offers a unique glimpse into the lives of these fascinating creatures.
You can meet and learn more about the docile muskoxen. These animals are originally from the Arctic tundra and have adapted to the extreme weather in Alaska.
The Fairbanks Musk Ox Farm is dedicated to protecting these animals and their incredible undercoat, qiviut, warmer than sheep's wool and softer than cashmere. You'll learn about these animals, their wool, and their role in Alaska Native cultures.
Like the Muskox farm in Palmer, the Fairbanks farm has a beautiful gift store. Here you can purchase items from Qiviut that will make a unique and cozy souvenir for your visit.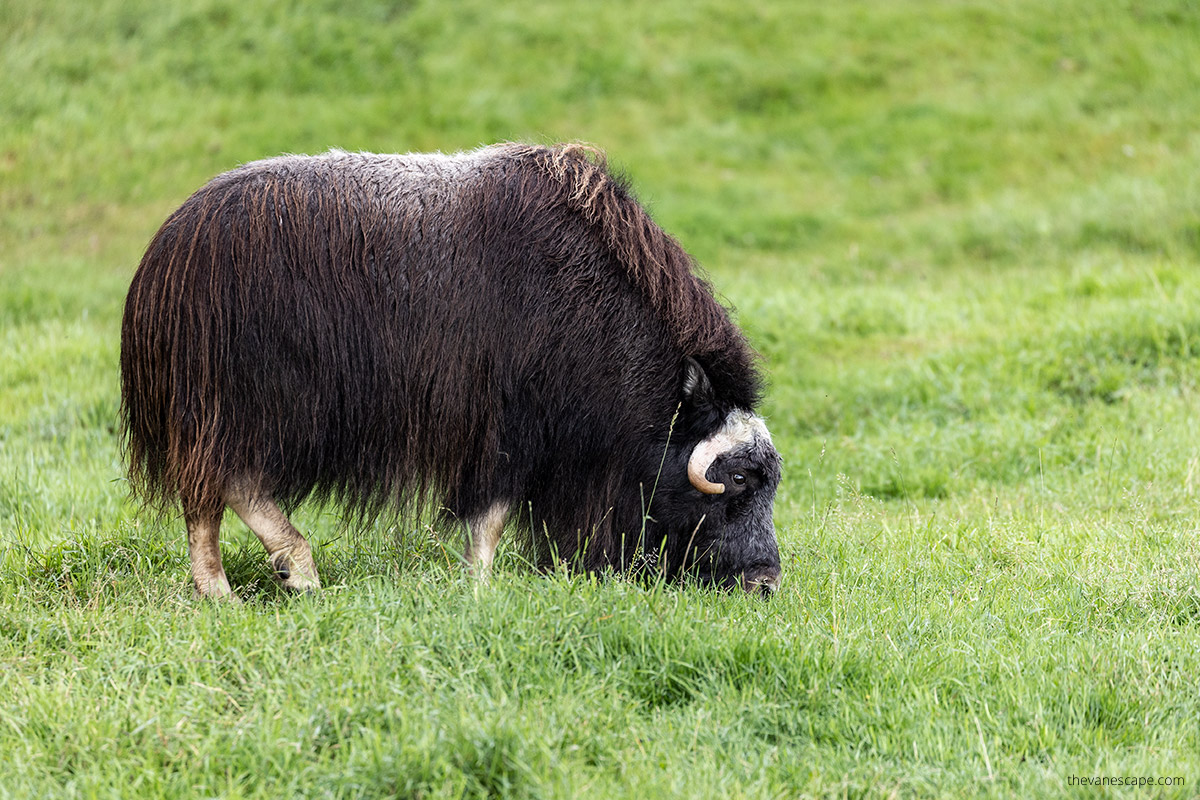 15. Take part in the Nenana Ice Classic guessing game
We were delighted with the town of Nenana, which tourists slightly overlook. Nenana, an essential slice of Alaskan history, sits approximately 55 miles southwest of Fairbanks, making it an easy, scenic drive for an exciting day trip. The Nenana River Bridge'll greet you as you arrive, an imposing steel structure built in 1923.
For train enthusiasts, the golden age of rail comes alive at the Alaska Railroad Museum & Nenana Depot, a National Historic Landmark that played a crucial role in Alaska's development. Don't miss a chance to visit St. Mark's Episcopal Church, a log-built church in this northern community.
And most of all, experience the thrill of the Nenana Ice Classic, a unique tradition where residents bet on when the ice on the Tanana River will break up. It's a heart-thumping experience that's pure Alaskan fun since 1917.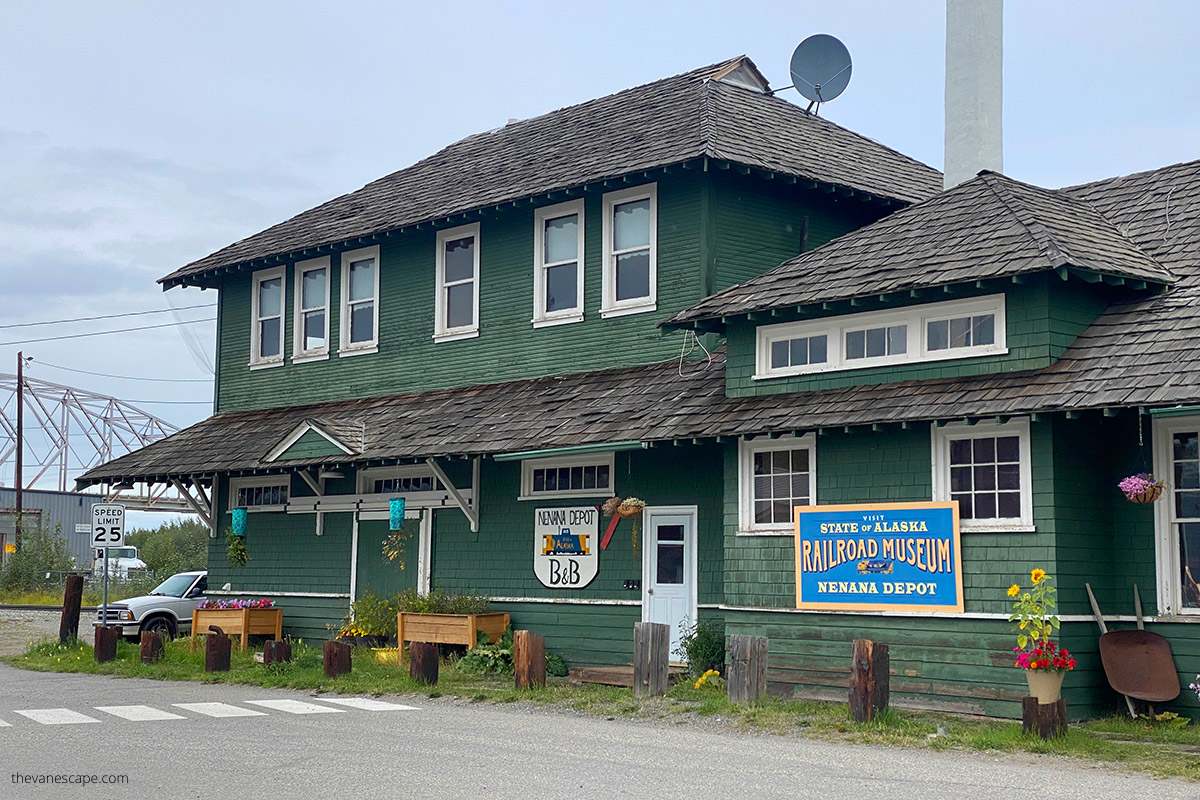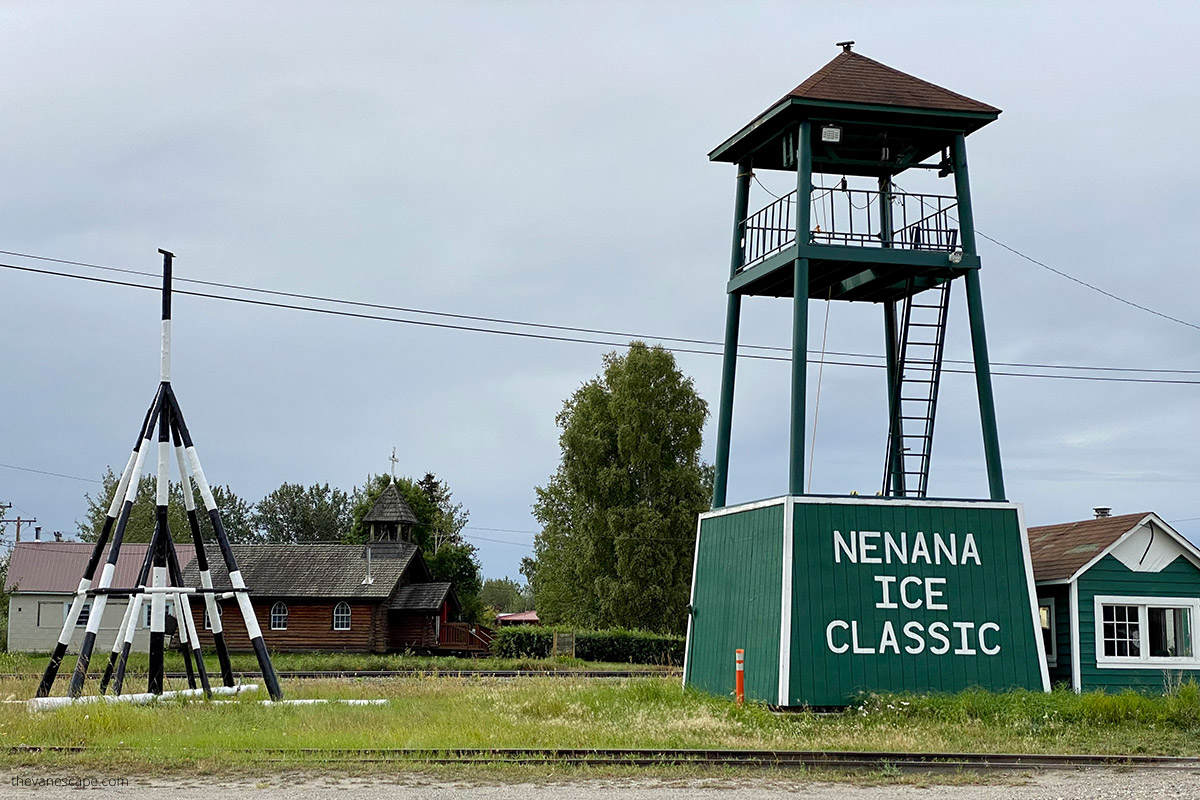 16. Enjoy Bird Watching at Creamer's Field
Creamer's Field Migratory Waterfowl Refuge in Fairbanks is a wildlife sanctuary paradise for bird lovers. It's a place where thousands of feathered visitors gather each year. You will be awe-struck by the ballet of sandhill cranes in the sky or Canada geese on a tranquil pond. We love to watch sandhill cranes and had a lot of fun admiring them in Fairbanks. Moreover, you can stroll through the boreal forest, brimming with spruce and birch trees. Make sure to pack your binoculars.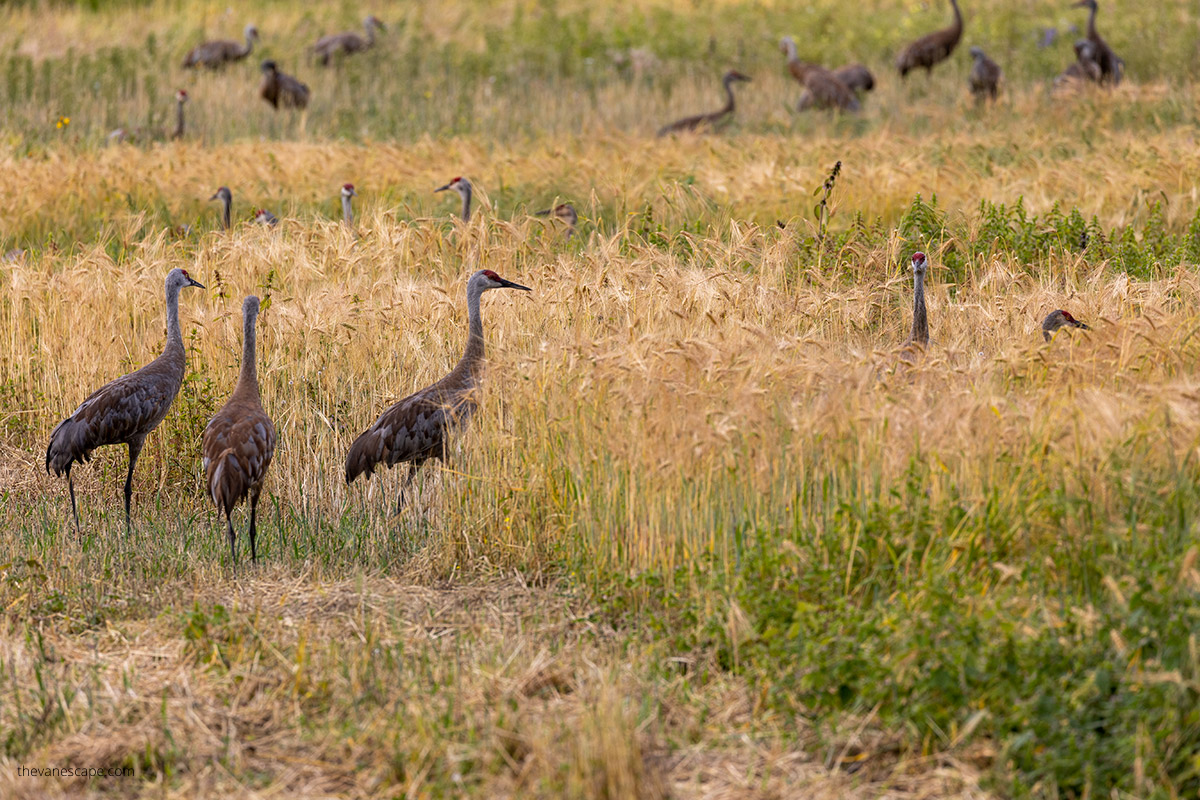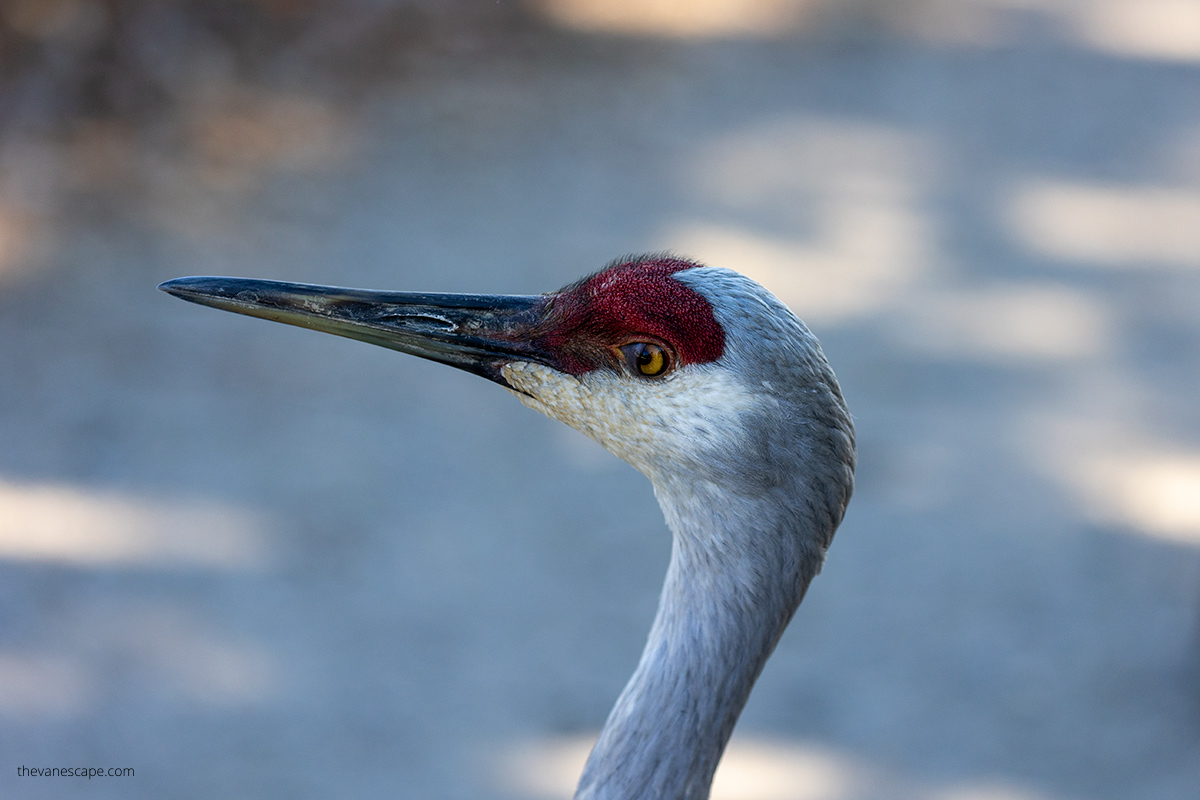 17. Visit Denali National Park
Fairbanks is also a perfect base for exploring Denali National Park, about 125 miles south. As you traverse the scenic Parks Highway, enjoy the view of North America's highest peak – Denali, a majestic giant reaching 20,310 feet into the Alaskan sky.
You can get there on a day trip by car on your own. Or you can stay in Denali village for a night, or go camping in Denali. There is also a shuttle from Fairbanks to Denali. Or you can book an Alaska Railroad from Fairbanks to Denali one-way ticket.
If you plan a visit, please check out: where to stay in Denali, the best things to do in Denali, and Denali itinerary for 3 days to have a perfect adventure.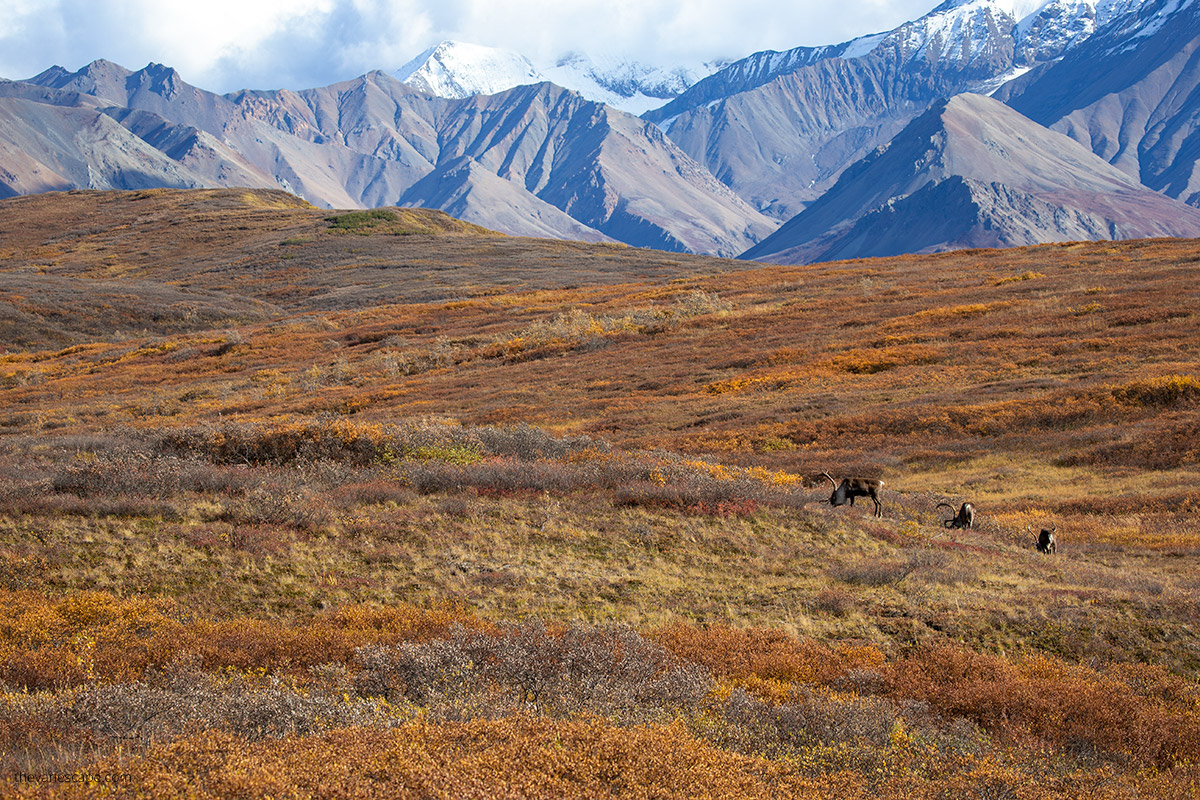 Within the park's vast 6 million acres, you'll encounter diverse wildlife, from grizzly bears, moose, and caribou to soaring golden eagles. Don't miss the chance to tread one of the many hiking trails. The best are Savage River Loop Trail, Horseshoe Lake Trail, and Mount Healy Overlook Trail.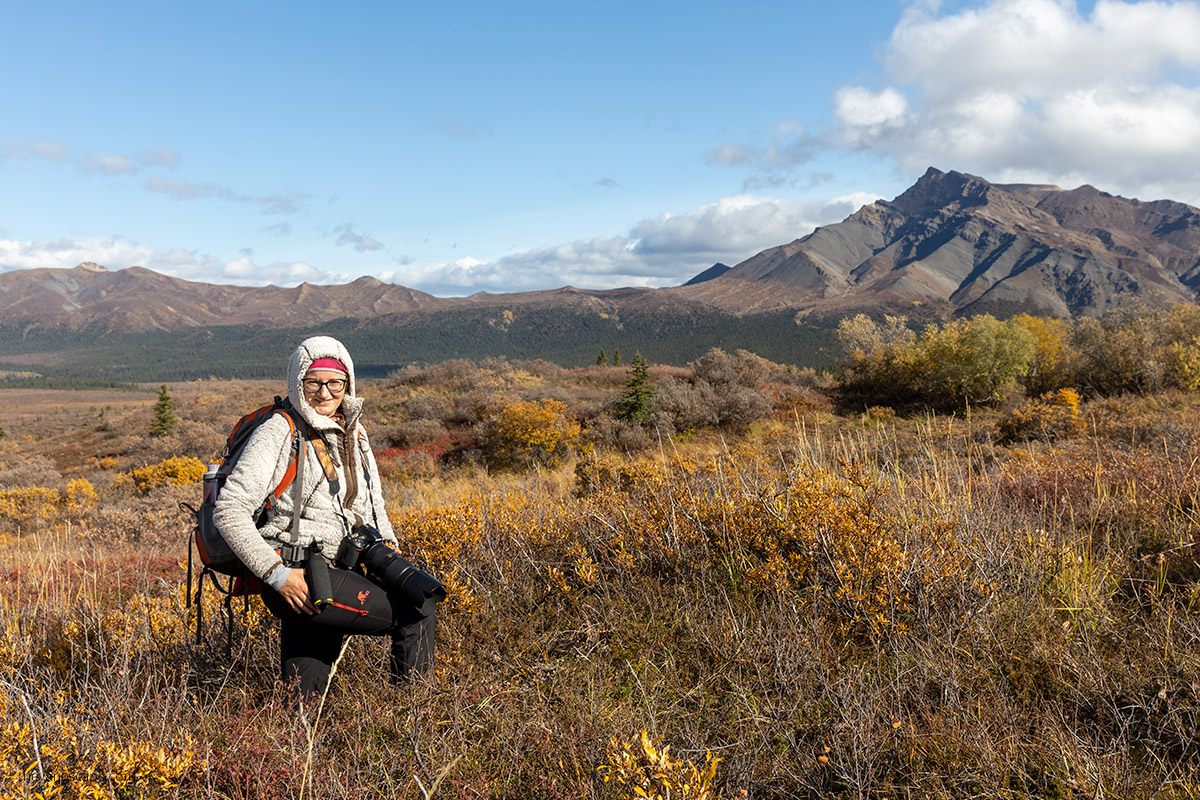 If you want a closer look at the mountain, opt for a flightseeing tour that circles Denali, offering breathtaking panoramic views. You can take a Denali Peak Sightseeing by Plane or Helicopter and Hike Adventure from Denali Village. For us, it is one of the best experiences in Alaska. We took a scenic flight over Denali while visiting Talkeetna.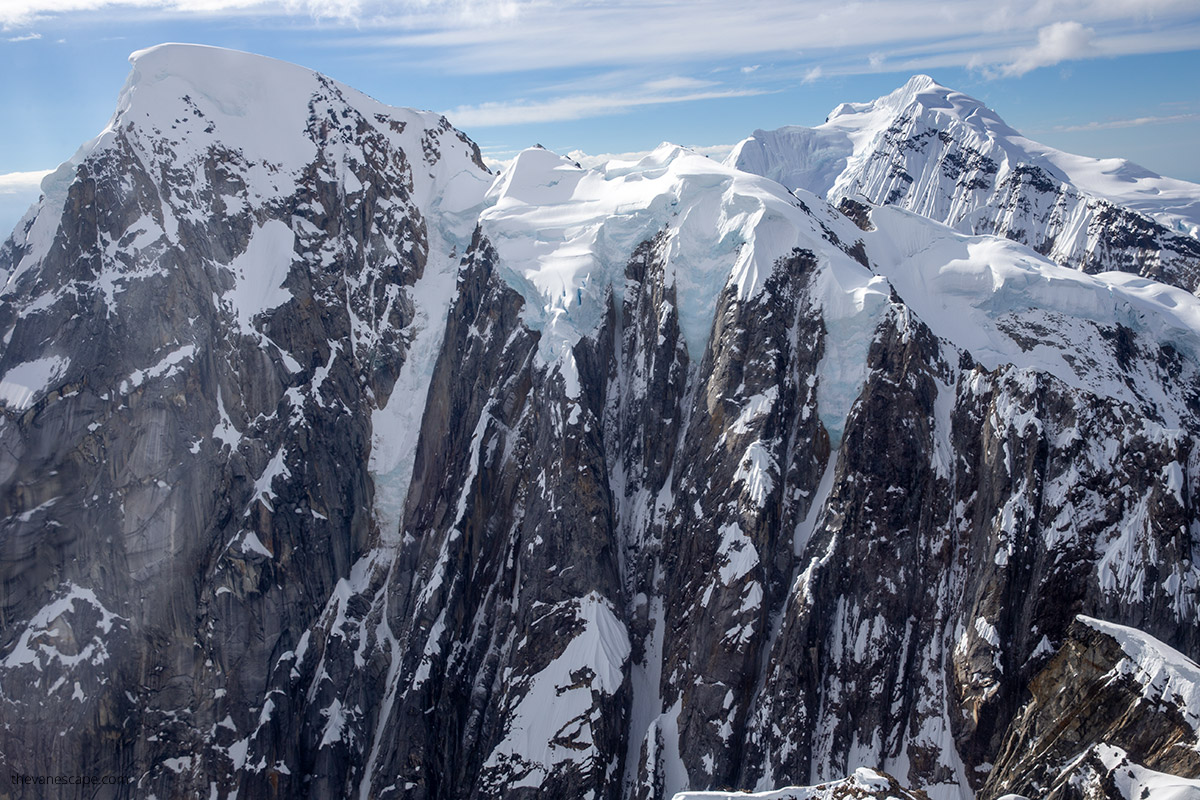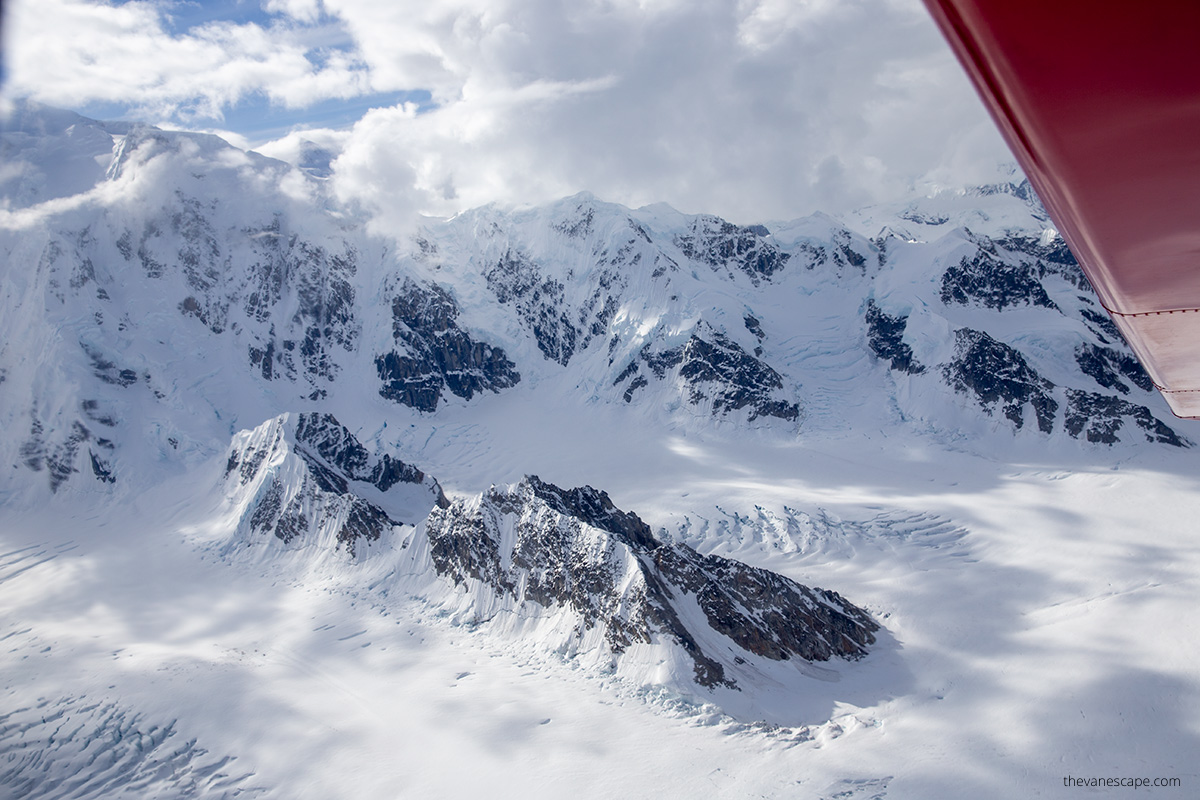 18. Enjoy a River Fishing Excursion
You can also dive into a Half-Day River Fishing Excursion near Fairbanks. Navigate a 3 to 4-mile journey on the scenic Chena River and savor the thrill of fishing in pristine Alaskan waters.
This family-friendly adventure welcomes everyone, with our expert guide leading the way. Don't worry about packing any gear; they cover everything, including complete fishing gear, waders, and safety equipment.
Your fishing journey commences right at your Fairbanks hotel. You have a chance to catch a northern pike or an arctic grayling. This tour ensures 3.5 hours of fishing using fly or spinning rods.
19. Take an ATV Adventure
Get ready for a thrilling ATV adventure through Alaska's wild landscapes. Perfect for all skill levels, this guided morning outing takes you on a 32-mile journey in a rugged 2020 Can-Am Maverick Trail. Experience the thrill of off-roading with a friend, taking in stunning views, and learning about the area from an expert guide. This intimate, small-group experience from Fairbanks includes all equipment, snacks, and pick-up and drop-off services. Join us and make unforgettable memories in the Alaskan wilderness.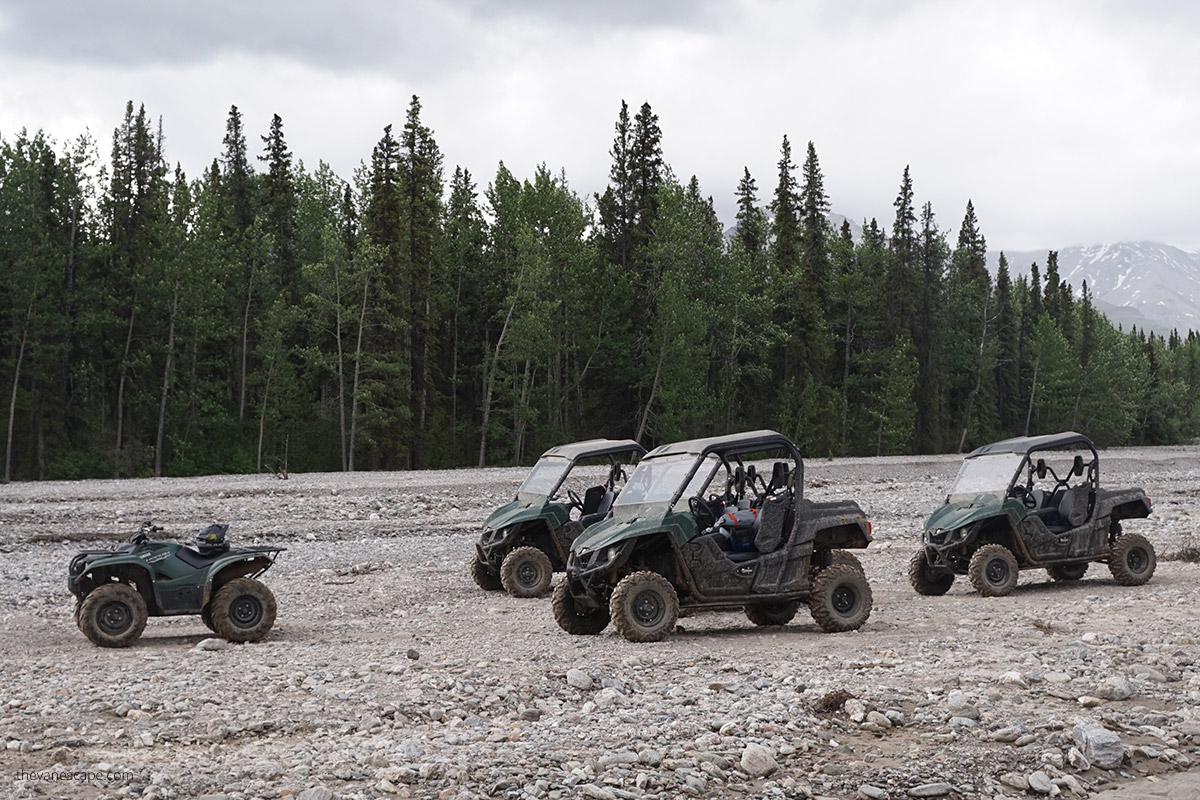 20. Check out Alaska Pipeline Viewing Point
If you're fascinated by technology, you can't miss the Alaska Pipeline Viewing Point in Fairbanks. Here you can glimpse the impressive Trans-Alaska Pipeline system, a masterpiece of human ingenuity that runs through the Alaskan wilderness.
Stretching over 800 miles from Prudhoe Bay to the northernmost ice-free port in Valdez, this pipeline symbolizes Alaska's oil history. In Fairbanks, you can see this steel giant up close. Information panels tell you about the pipeline's construction, operation, and the challenges it faced.
As you admire the pipeline, it's hard not to think about a road trip across Alaska. From the rugged landscapes of the Dalton Highway to the beautiful port city of Valdez, the pipeline is a testament to human perseverance in the face of extreme conditions. And we made such a road trip along Trans-Alaska Pipeline System. All the drive along the pipeline.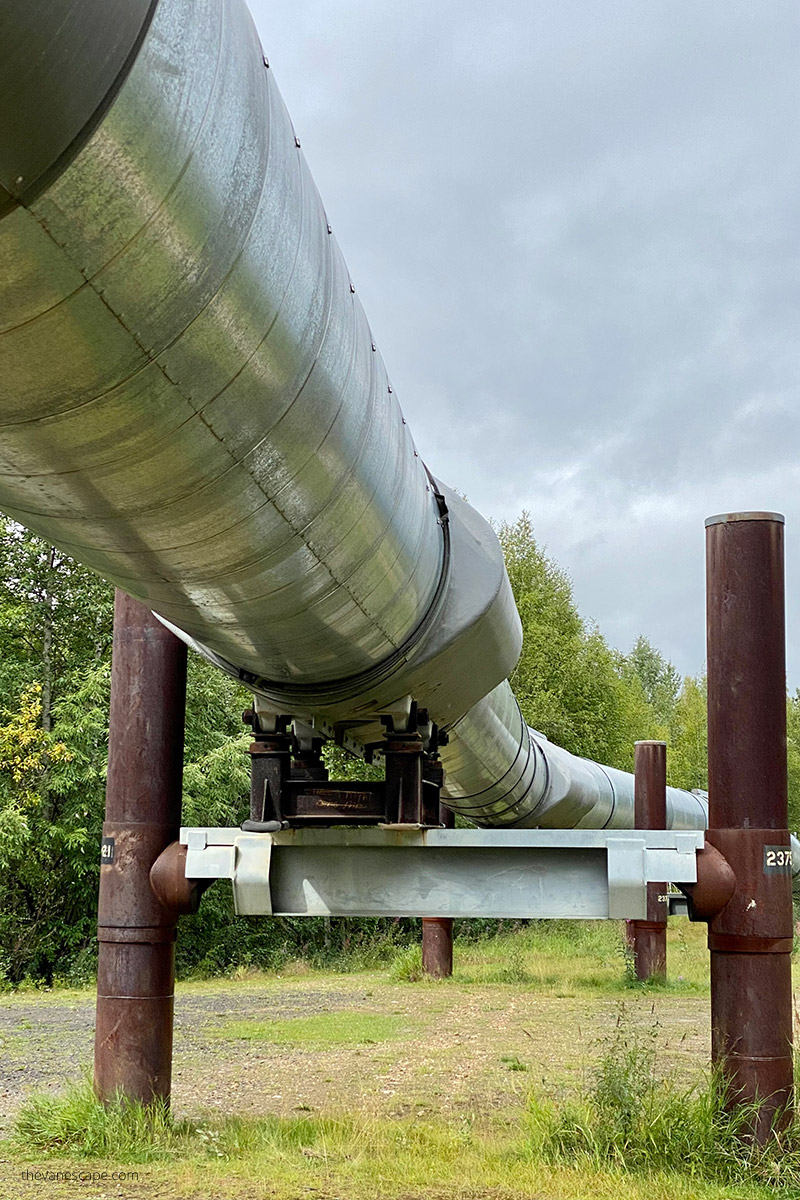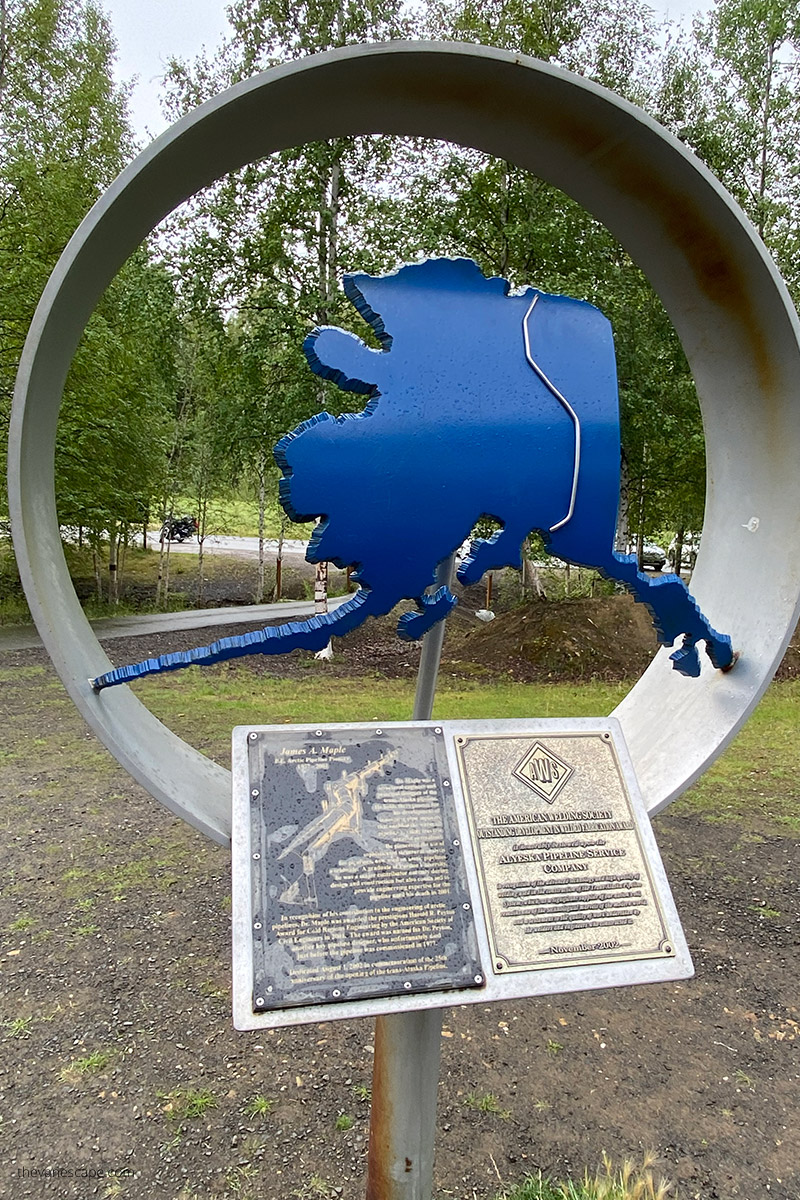 21. Take the Arctic Circle Adventure
Get off the beaten path and embark on an unforgettable adventure from Fairbanks to the breathtaking Arctic Circle. Cross the legendary Dalton Highway as it winds through wild landscapes. Be amazed by the majestic Yukon River, a vital lifeline for Alaska's wildlife and ancient Native cultures.
Explore extraordinary Finger Mountain, a treasure trove of fossils. Marvel at the famous Trans-Alaska Pipeline, a testament to human ingenuity in a harsh climate.
An Arctic Circle tour from Fairbanks, Alaska, isn't just a journey – it's an adventure. We highly recommend taking this full-day tour with a guide from Fairbanks, as the trip on your own requires a lot of preparation and might be more costly (details below).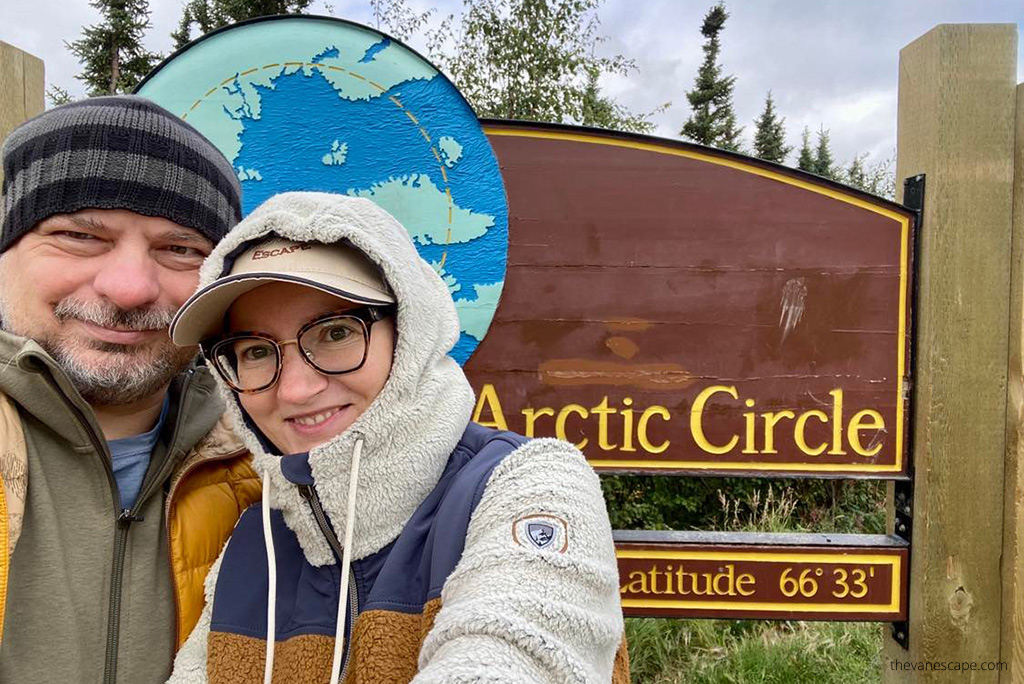 22. Explore the Dalton Highway
On our recent trip to Alaska (and we've done several), Fairbanks was our base camp for the Dalton Highway road trip to Prudhoe Bay. In Fairbanks, we prepared before the trip, shopping for provisions and all camping equipment and preparing the car rented from Alaska Auto Rental.
But it's almost 500 miles one way on gravel through the mountains. If you dream of driving it – read our tips on driving safely on this route and where to stay for a night on Dalton. Also, look at our articles on the best places on this route, such as Coldfoot Camp or the town of Wiseman.
But you should give yourself a few days for this road trip. We spent ten days on Dalton Highway, and we consider that a week is the absolute minimum. Our dream is to go back there in winter.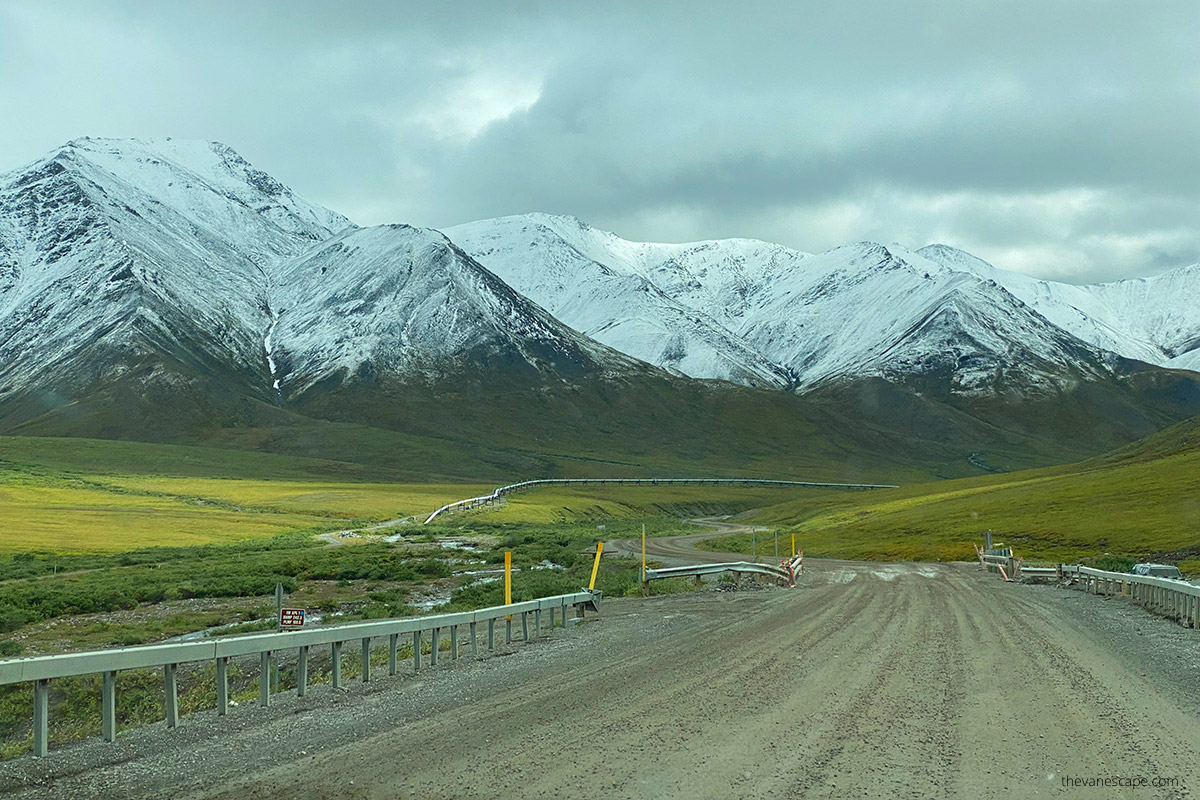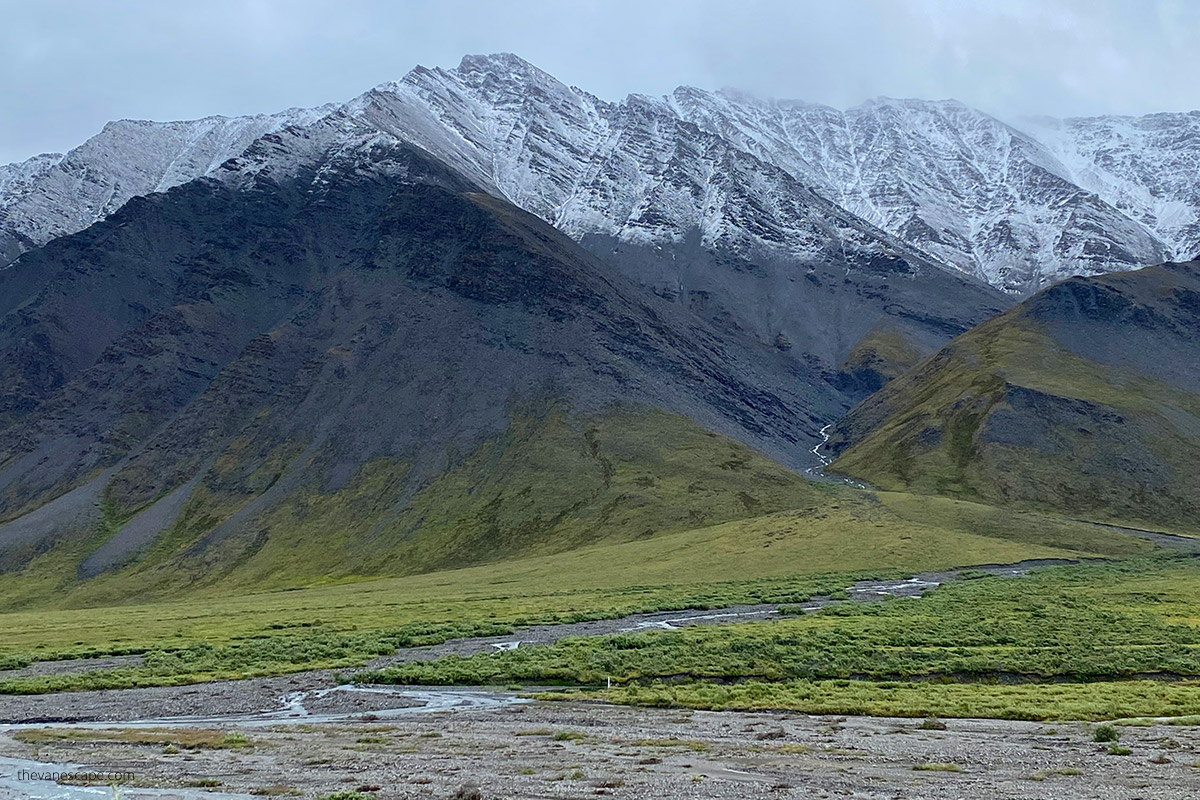 23. Reach the most remote national parks in the United States
Fairbanks can also be a last preparation point for trips or expeditions to the least visited national parks in the entire United States. In addition, those are the most distant and most challenging to access the Gates of the Arctic and Kobuk Valley. So far, we have reached the Gates of the Arctic National Park.
There are no roads to these parks, no trails in the parks. It's a pure wilderness within Brooks Range mountains. In addition, there are extreme conditions in them. You are exposed to unpredictable weather breakdowns and encounters with dangerous wild animals, such as grizzly bears, black bears, or wolves. You must be self-sufficient because no help will likely come to the park. In Fairbanks, you will find specialized offices and air taxis to help you organize your trip.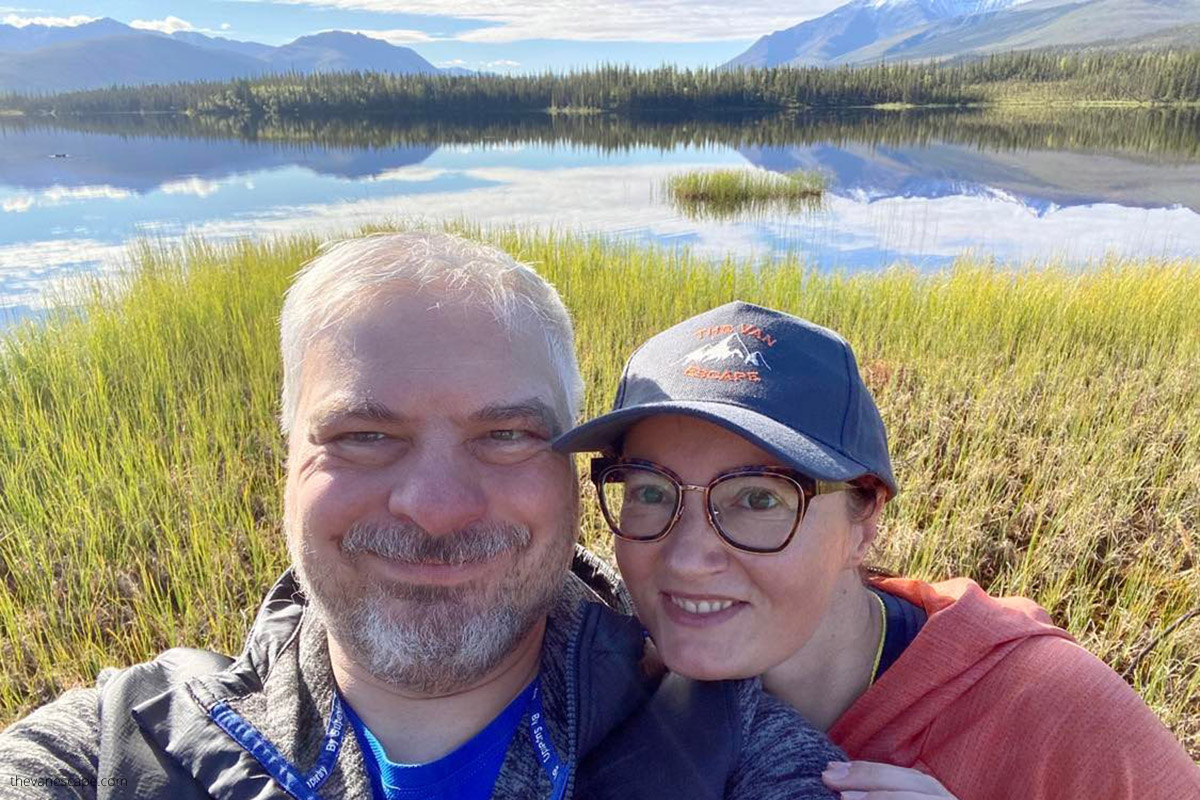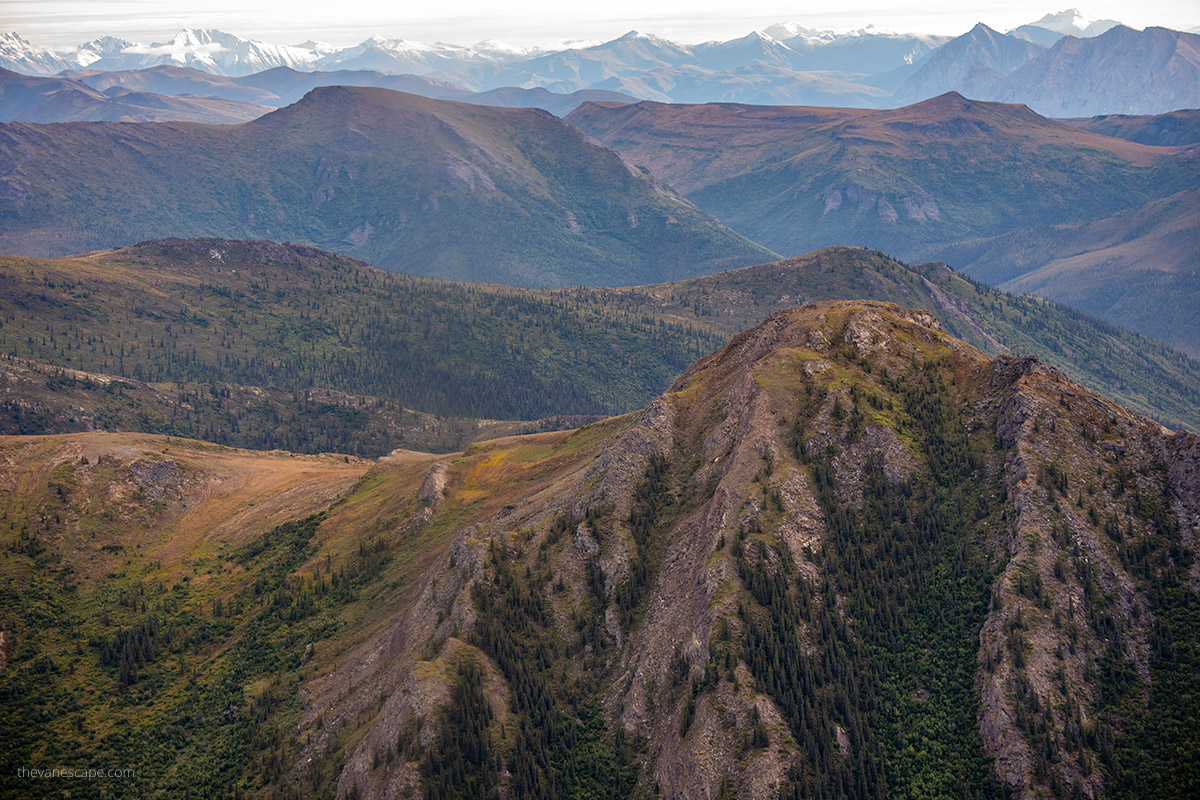 24. Enjoy the Midnight Sun
The best time to visit Fairbanks for a truly extraordinary experience is during the Midnight Sun season, which starts around late April and lasts until mid-August. This mesmerizing period is when the city basks in nearly 24 hours of daylight, providing ample time for explorations and adventures.
Mark your calendar for a magical moment in Fairbanks – the Summer Solstice! On June 21 each year, the city sparkles in almost 24 hours of daylight! It's the longest day of the year, filled with bright, beautiful sunshine. People in Fairbanks love to celebrate this sunny day. They have parties, play games, and even enjoy midnight baseball. The city buzzes with fun and laughter. One of the best things to do in Fairbanks is enjoy the Summer Solstice.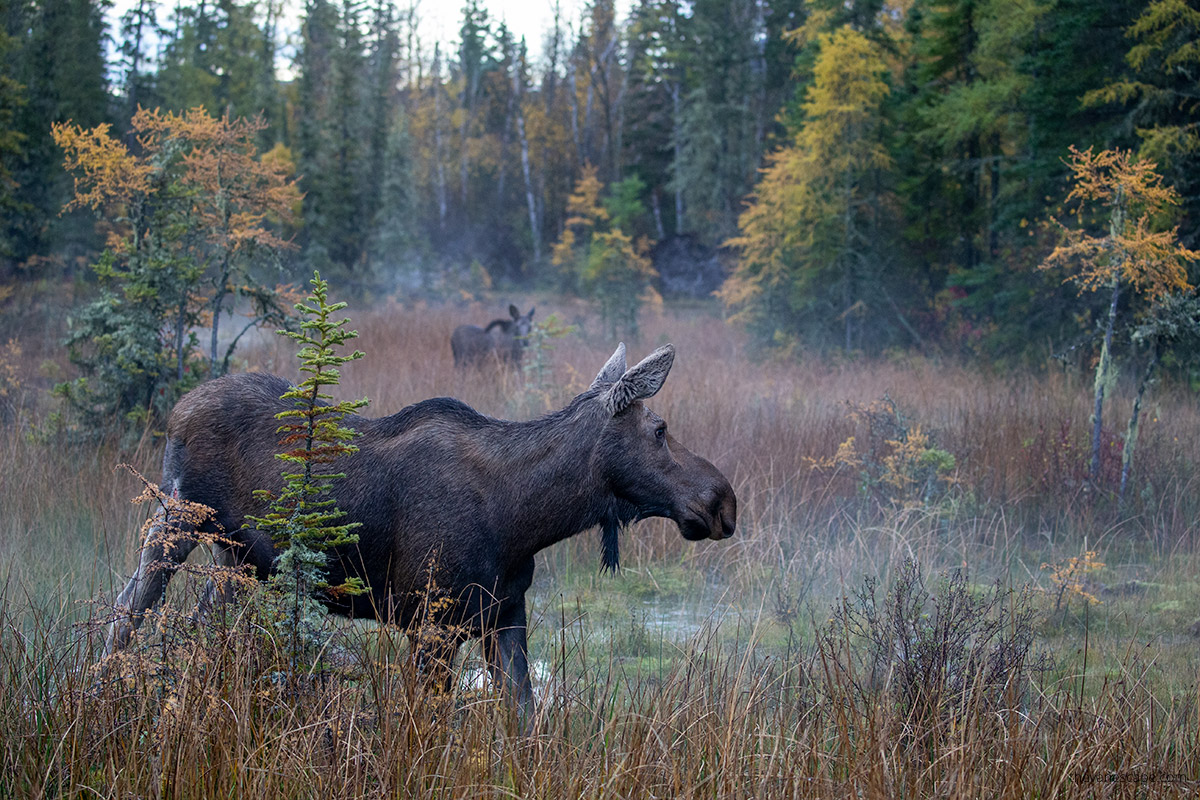 25. Enjoy Local Food and Drinks
At the end of a full of attractions day in Fairbanks, it's worth eating something decent. The city is bursting with delicious dining options and local brews. From BBQ to brews, Fairbanks offers a taste for every palate. Here are a few places that are worth a visit:
For Food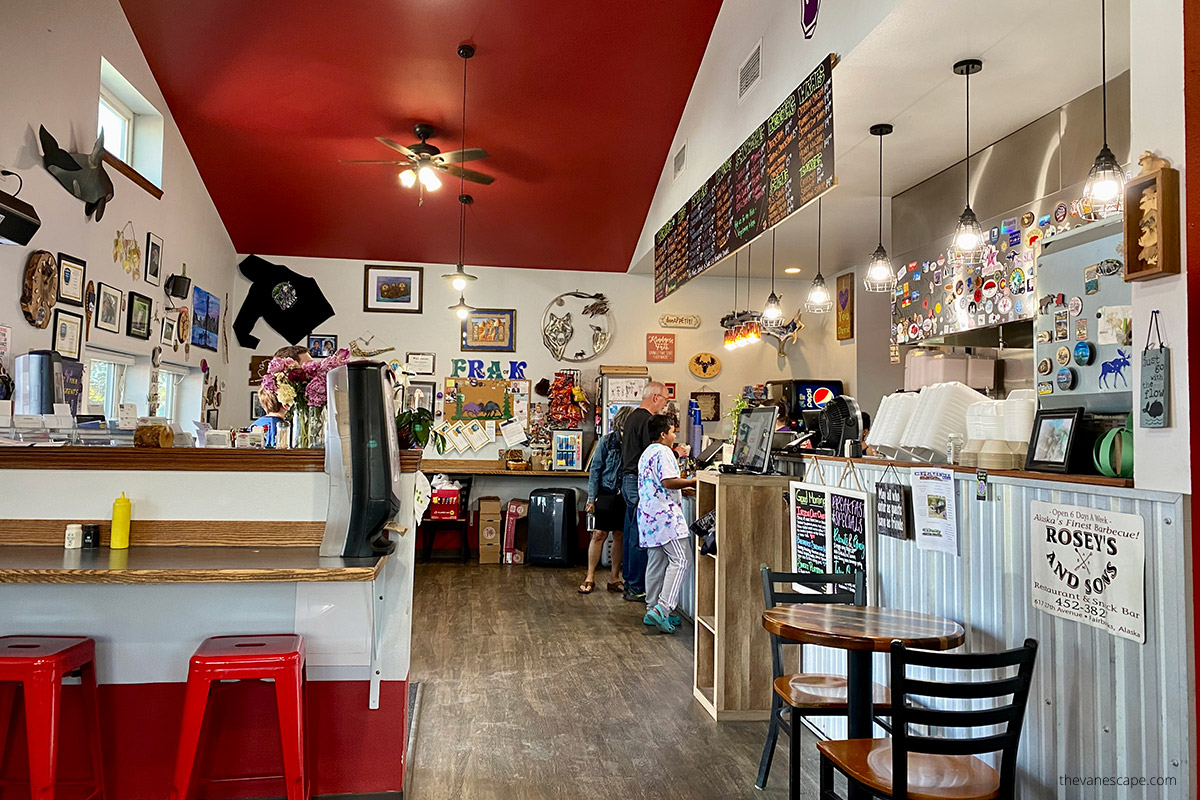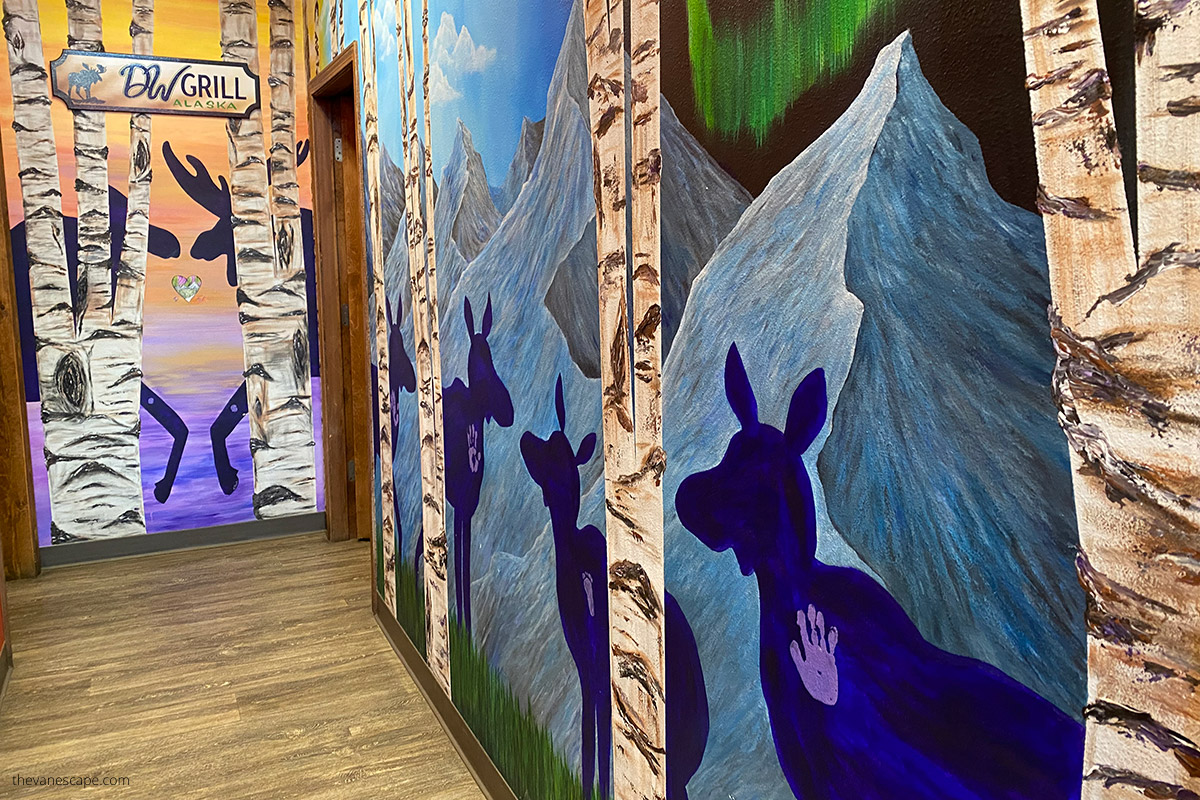 For Drink
Silver Gulch Brewing & Bottling Co.: Thirsty for a local brew? Visit Silver Gulch, America's most northern brewery. They offer a variety of beers brewed onsite, from lagers to stouts. It's a great place to unwind after a day of sightseeing.
HooDoo Brewing Company: Another spot for beer enthusiasts, HooDoo offers an inviting taproom and a wide range of tasty, handcrafted beers. Their brews are a hit among locals and visitors alike. One of the top things to do in Fairbanks is visit this place and enjoy their beer.
Ursa Major Distillery: If spirits are more your style, Ursa Major Distillery offers tours and tastings of locally made vodkas and gins. The distillery is just a short drive from downtown Fairbanks.
You can also consider this Micro Brewing Private Tour in Fairbanks, which is your ticket to a taste of Alaska's brewing passion. First, enjoy a pint at Hoodoo Brewing Company, a local favorite serving up a fusion of international ales and lagers. Next, we take you to Lavelle's Taphouse, a bustling hub boasting 36 brews from around the state. Lastly, visit Lat 65 Brewing Company, a charming new microbrewery offering everything from pilsners to ciders. This tour is an authentic Fairbanks experience, promising good vibes, great brews, and a taste of the Alaskan spirit.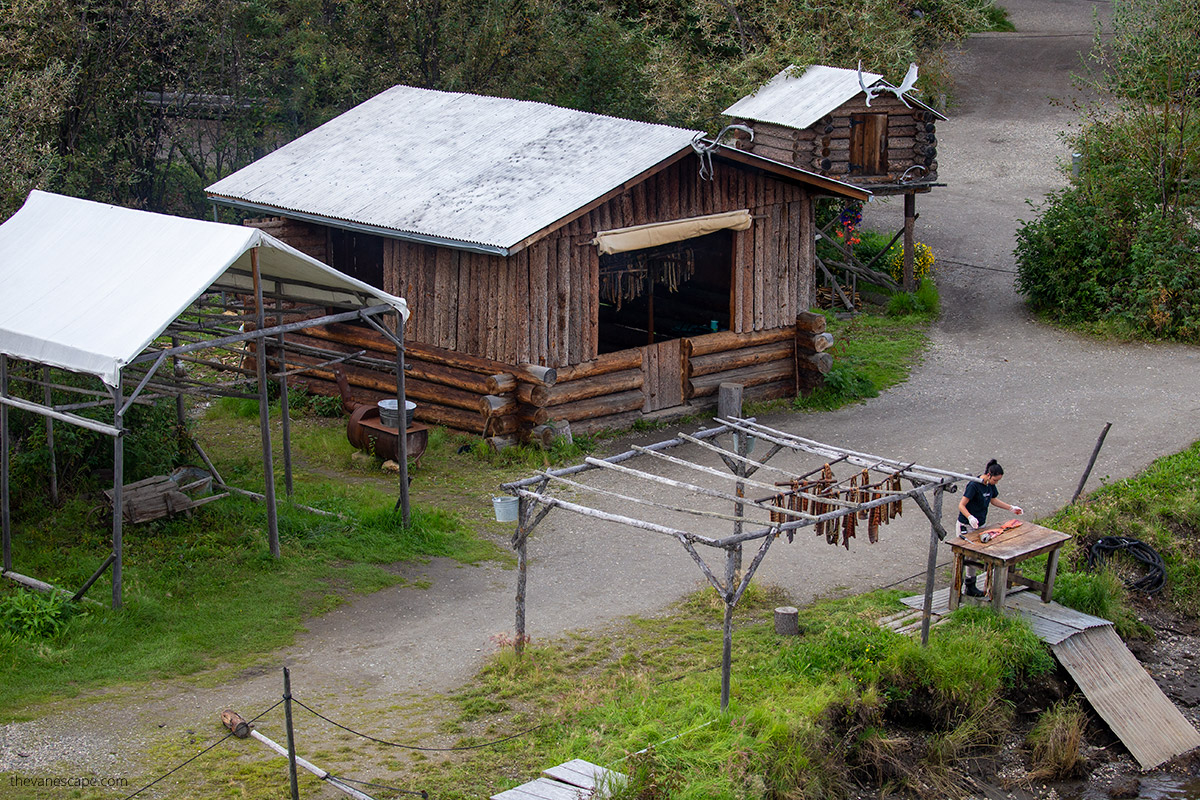 Summary of The Best Things to Do in Fairbanks
Thanks for taking this trip with us through Fairbanks, a city full of excitement and interesting things to do. Fairbanks, the second-largest city in Alaska after Anchorage, is truly a gem of the North. It serves as an ideal base for exploring the natural beauty and unique culture of northern Alaska and its interior.
Its international airport and excellent accommodations make it not only accessible but also a comfortable and convenient place to start your journey. From the stunning Northern Lights to the rich cultural heritage at the Morris Thompson Center and the thrilling ATV adventures, we've covered the best of what Fairbanks has to offer. We've also noted some delicious local food and drink spots to keep you fueled on your journey.
But the adventure doesn't end in the city. The wonders of the broader Alaskan landscape, from Denali National Park to the Dalton Highway, are within easy reach. And for those who taste the unusual, you could even try your luck in the Nenana Ice Classic guessing game. So explore Fairbanks and beyond; there's so much to discover in this less frequented but equally fascinating part of Alaska.