Visiting Santa Claus House in North Pole, Alaska
How do you get to the Santa Claus House North Pole, Alaska? Is it worth visiting this place? Yes, it's one of the top attractions in Interior Alaska and has welcomed visitors from all over the world. Be sure to include it in your itinerary when exploring the Fairbanks area. What awaits you at this place, how do you spend your time there, and what is the story of Santa Claus House in Alaska? Read our article because we visited this place and loved it.
This article may contain affiliate / compensated links. For full information, please see our disclaimer here.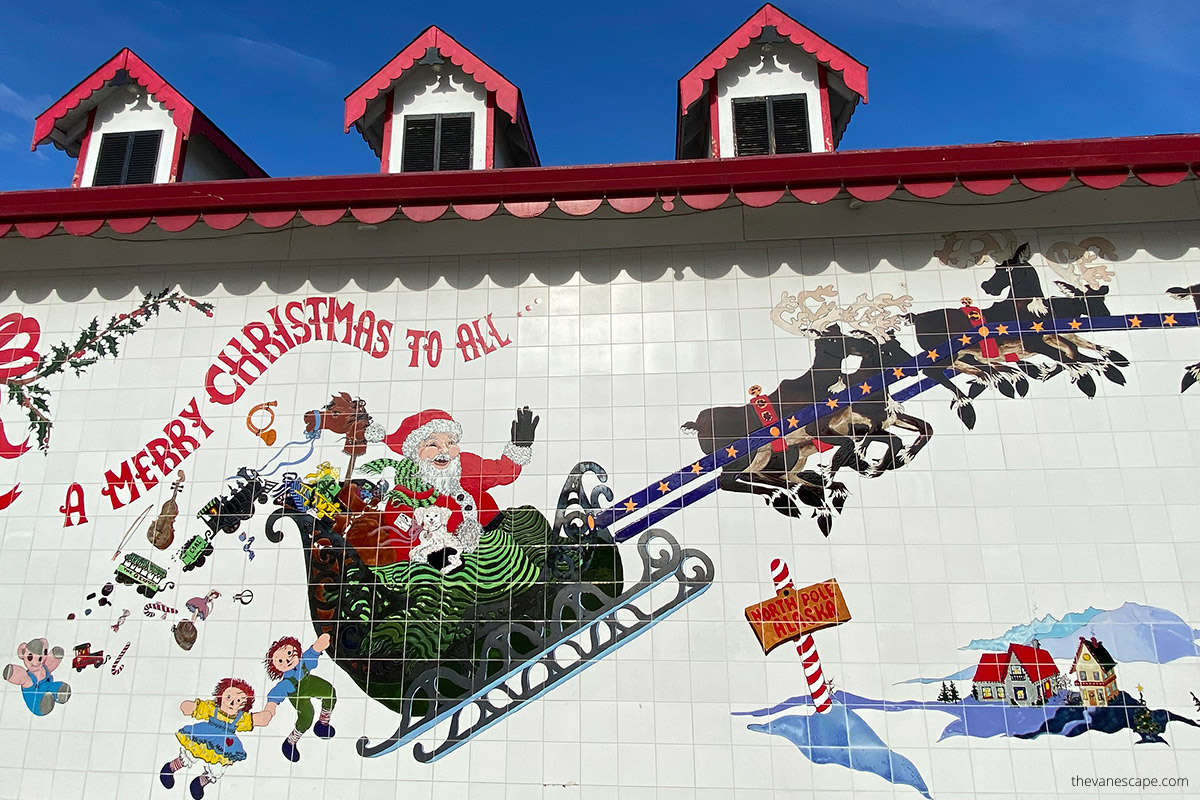 Is there a North Pole in Alaska?
While there is no geographic North Pole in Alaska, there is a charming town called North Pole in the Fairbanks North Star Borough in Alaska. The town of North Pole lives up to its festive name and is known for its Christmas attractions, including the famous Santa Claus House. This destination captures the spirit of the North Pole and offers its visitors a magical experience with Christmas decorations, encounters with Santa Claus, and the year-round celebration of Christmas.
Even though the geographic North Pole is far from Alaska, it's worth visiting the town of North Pole while you're exploring the Fairbanks area.
We visited this place during a recent road trip in Alaska when returning from Dalton Highway, the Gates of the Arctic, and the Arctic Circle. And even though we were there in August, we still felt the magic of Christmas.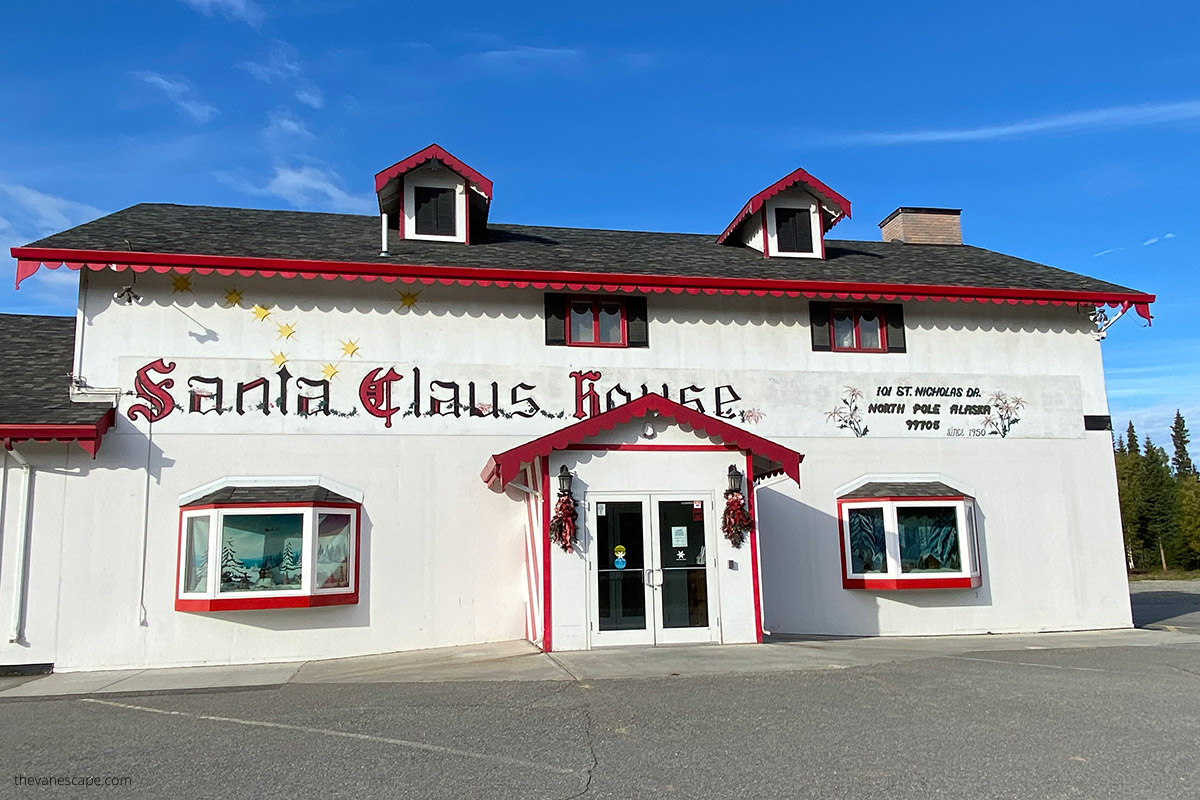 What is Santa Claus House North Pole, Alaska?
​Santa Claus House in North Pole, Alaska, is a magical wonderland that brings the magic of Christmas to life all year. Located in the charming town of North Pole, it's a popular destination for all ages. You can enter the spirit of the season when you step foot into a world filled with twinkling lights and Christmas decorations.
Santa Claus House isn't just a destination but an experience of the magic of Christmas. Whether you visit it during the Christmas season or during a summer road trip, you'll have a blast visiting the North Pole in Alaska. Santa Claus House offers a selection of festive ornaments, Christmas decorations, and an extensive assortment of unique gifts and souvenirs for Christmas lovers.
Moreover, you can pen your wishes to Santa and post them at the official North Pole post office. Finally, you can even meet Santa Claus in person. So we highly recommend this place for families with kids. However, even adults will feel happy in this magical place.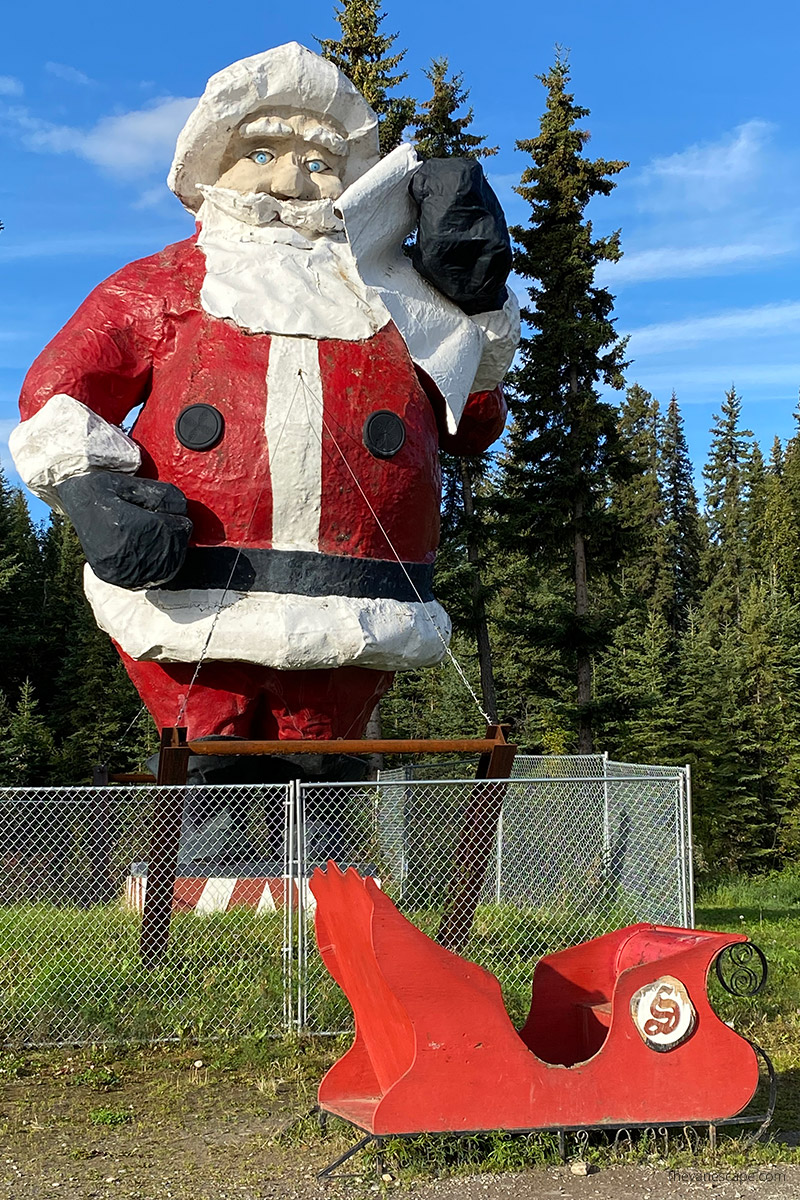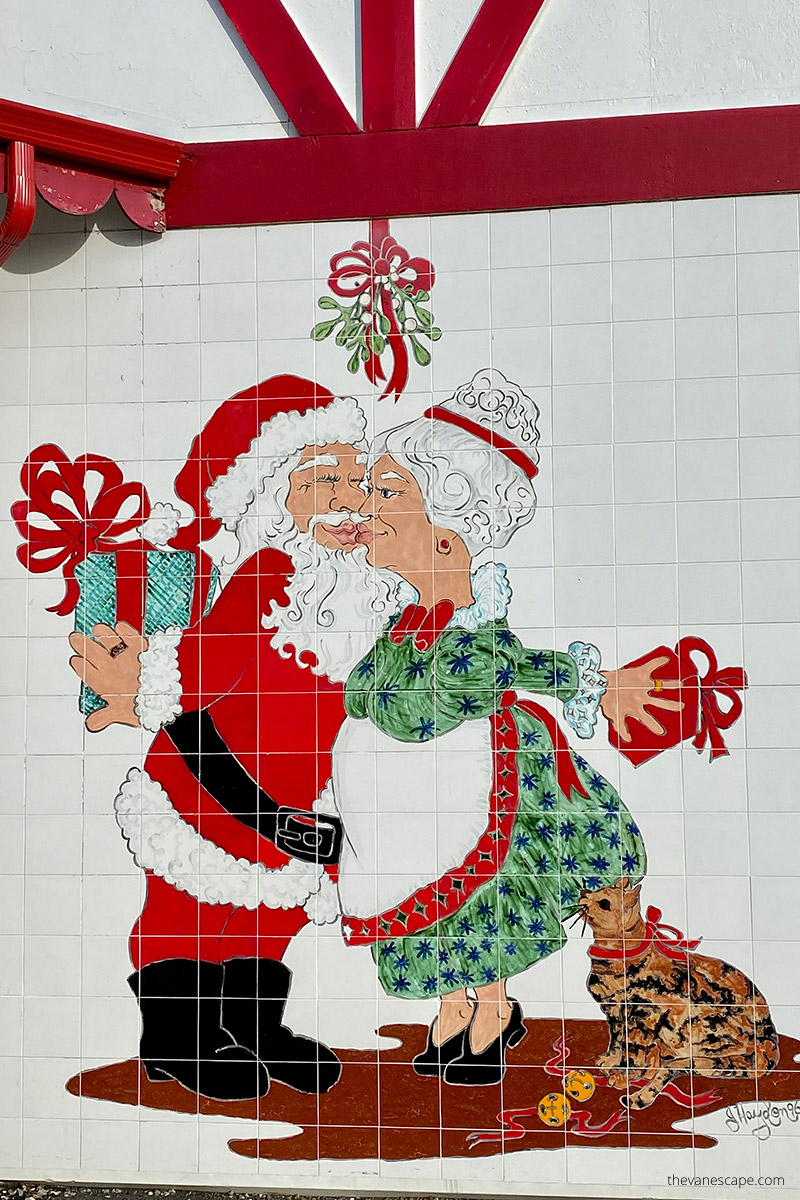 How to Get to the Santa Claus House in North Pole from Fairbanks?
To start an unforgettable journey to Santa Claus House North Pole, Alaska, follow these driving directions from Fairbanks:
Begin your adventure by driving north from Fairbanks, Alaska, on the George Parks Highway (AK-3).
Stay on AK-3 for about 15 miles until you reach the exit for the North Pole, which is marked on the highway.
Take the exit onto Richardson Highway (AK-2) toward the North Pole and continue for about 3 miles.
When you arrive at the North Pole, orient yourself to the signs and directional signs leading to the Santa Claus House, the main attraction in the area.
To get to the Santa Claus House, follow Richardson Highway through the North Pole until you reach 101 St. (also known as Santa Claus Lane).
Turn right onto Santa Claus Lane and continue for about a half mile.
Soon you'll see the adorable Santa Claus House on your right. Look for the colorful Christmas decorations and the unmistakable Christmas spirit.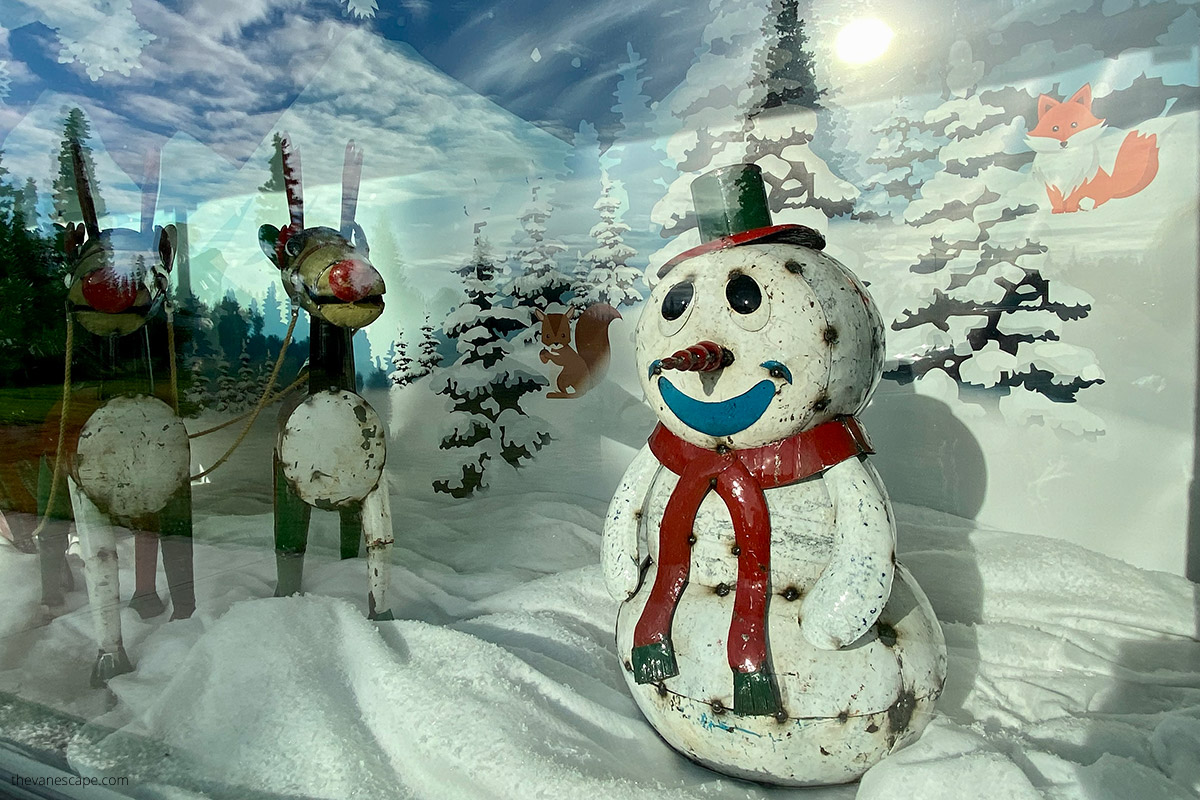 What to do in Santa Claus House North Pole Alaska?
Regardless of the season, you'll feel the magic of Christmas in this place. Even if you're in Fairbanks in the summer, the North Pole is worth a visit. You can stroll through the big store with Christmas gifts, decorations, and sweets and buy treats or souvenirs for you and your loved ones. You'll find Alaskan-themed ornaments, Alaskan-made gifts, jewelry, sculptures, clothing, and toys for kids, many of which are only available at Santa Claus House.
You can meet Santa, talk to him, and take a souvenir photo. Check out Santa's Hours on the official website.
Outside, you can sit in Santa's sleigh and take pictures. They are parked right in front of the World's Largest Santa. It's a three-dimensional Santa statue that stands nearly 50 feet tall.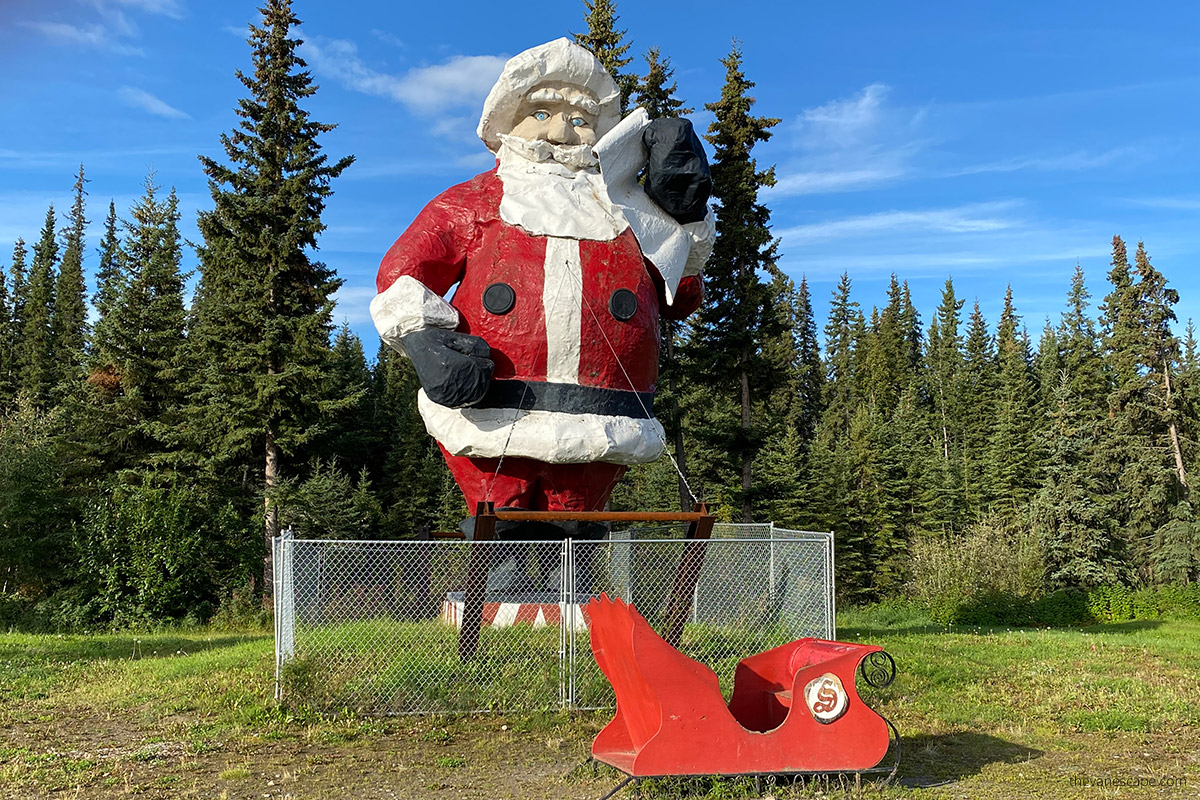 You can also meet Santa's Reindeer Team. You can learn about reindeer, hear entertaining tidbits, interact with and feed the deer, and take photos.
It is also worth looking at their official FB profile to check current events.
If you visit Fairbanks and its surroundings during the aurora season in winter, you should also visit the Santa Claus House. You can see the "Christmas in Ice " exhibition at the end of November. This is an ice sculpture competition involving ice artists from around the world, using chainsaws and about 600 tons of ice from the North Pole. The exhibition will remain on display throughout December.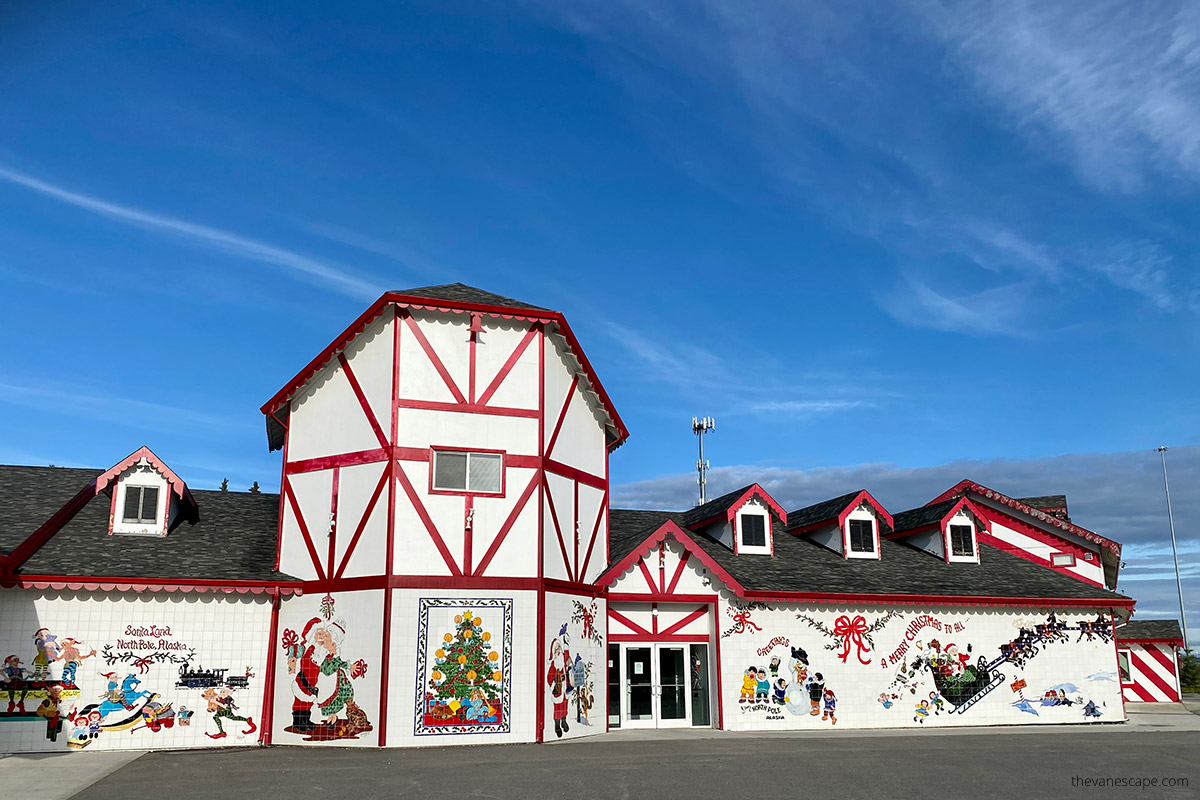 What is the history of Santa Claus House in North Pole Alaska?
The Santa Claus House in North Pole, Alaska, has a long history. It dates back to the early 1950s.
Con and Nellie Miller arrived in Fairbanks, Alaska, in 1949. They had little money. Con was determined to make a living in Alaska and became a merchant and fur buyer. At Christmas, he wore a Santa costume and became Santa Claus to the village children. In 1952, they built a trading post at the North Pole called Santa Claus House.
At first, Santa Claus House provided the children with necessities and served as a gathering place. It also served as a post office, with Nellie as postmistress. 1972 they moved the store to a new location along the highway. Over time, the focus of the store shifted to Christmas delicacies.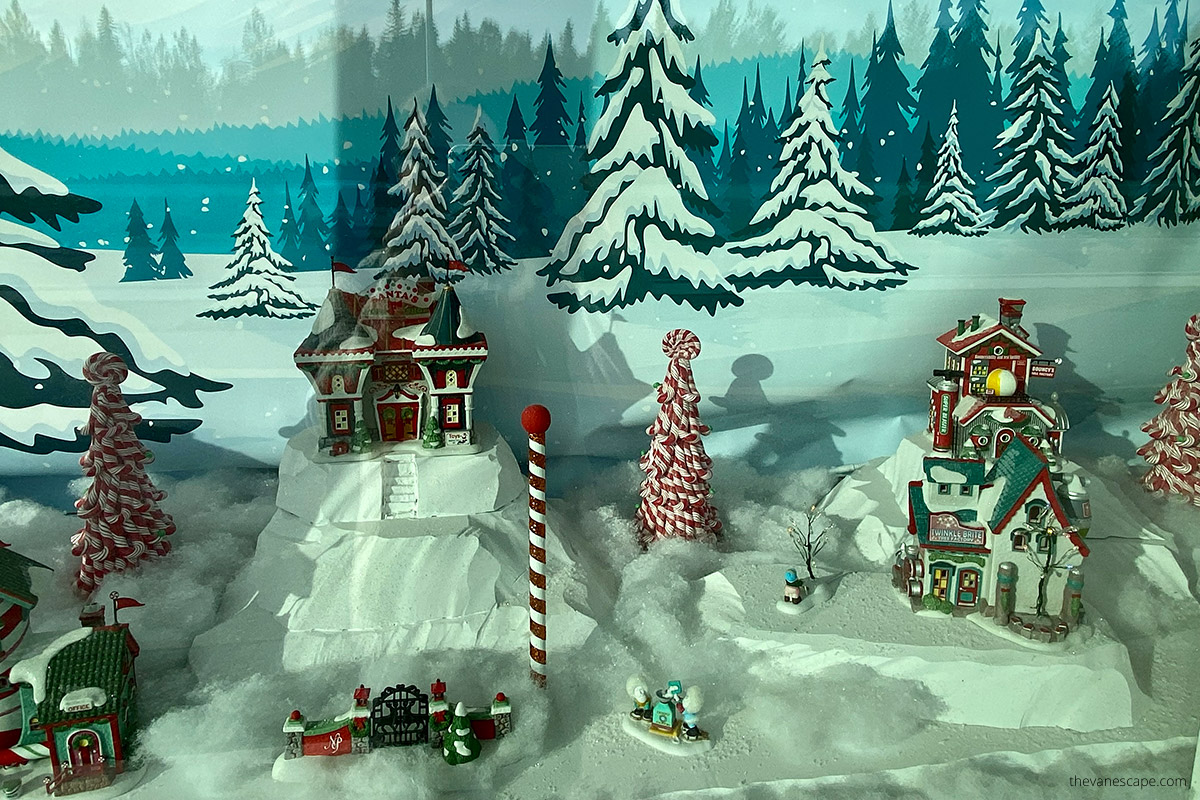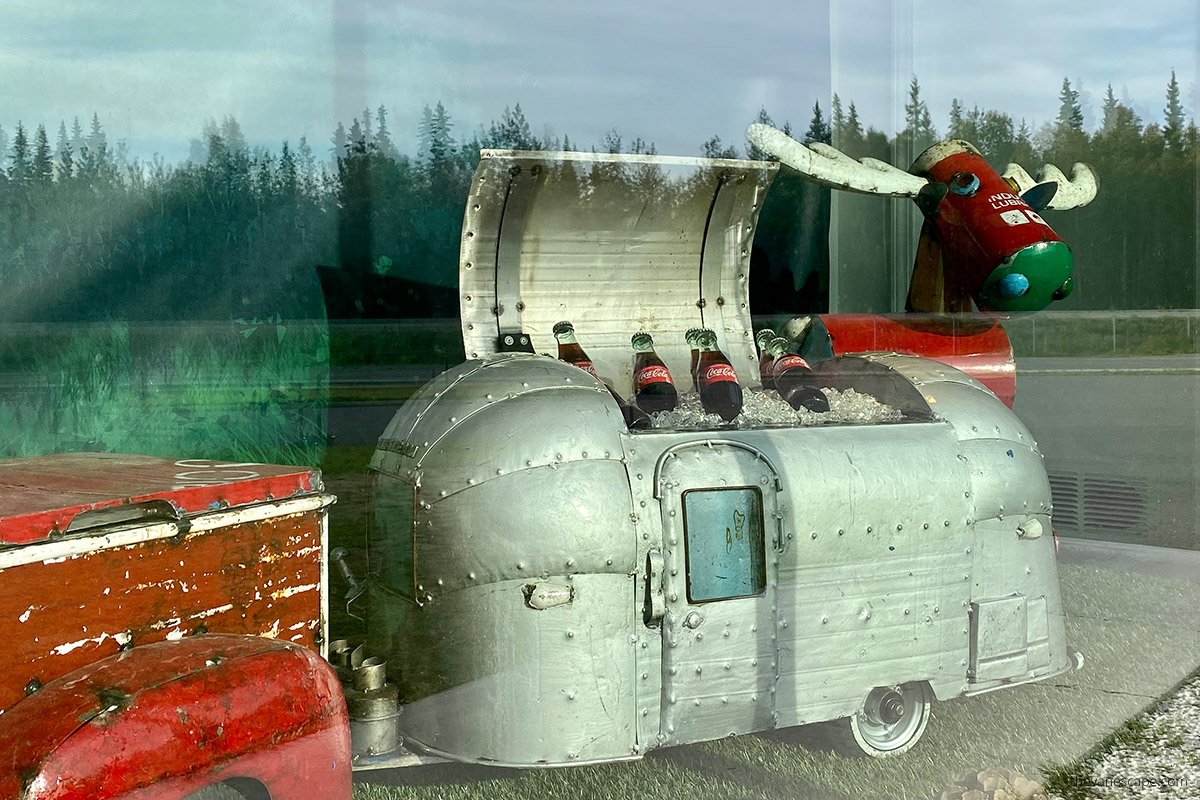 Despite the changes, the Millers remained involved in the community. Con was mayor of the North Pole for 19 years. They built a new wing and a giant Santa statue in front of the store. The statue, purchased in 1978, required extensive repairs but found its permanent home at the Santa Claus House in 1983.
The store gained international recognition through media coverage. Over the years, Santa Claus House expanded its services and became known for its extensive collection of Christmas ornaments, decorations, and unique gifts. They transformed their store into a Christmas wonderland.
The Miller family tradition, started over 65 years ago, is carried on by the next generations. Santa's House has become a landmark in North Pole, Alaska, attracting visitors from around the world. It has evolved into various attractions and experiences, such as the opportunity to meet Santa in person, pose for photos, and enjoy the magical atmosphere of the Christmas setting.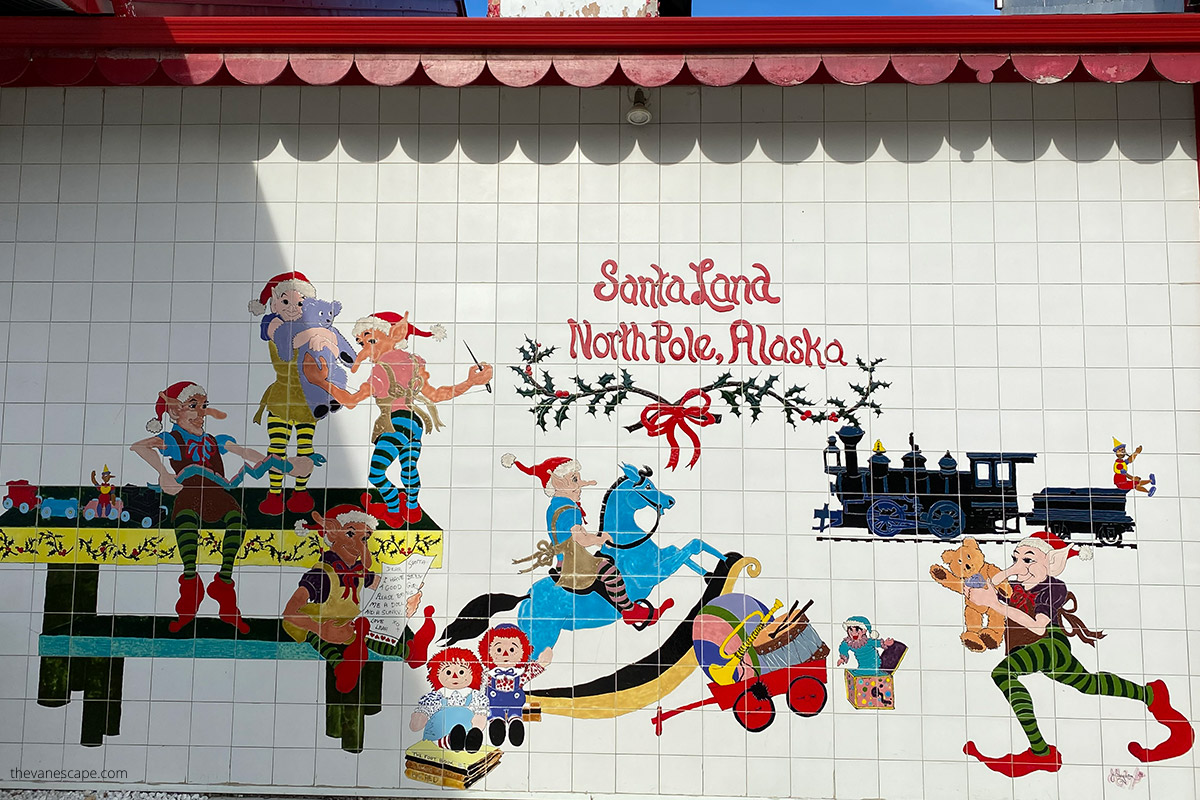 Original Letter from Santa
One of the most beautiful traditions of Santa Claus House in Alaska is the possibility of purchasing an Original Letter from Santa. You can experience the magical tradition at Santa Claus House in Alaska, where your child can receive an original personalized Original Letter from Santa. These letters promise Christmas magic and give your child a sense of self-esteem and confidence.
Each letter is tailored to your child's life and printed on custom stationery only available at Santa Claus House. The letters are mailed from the North Pole and include an accurate address where kids can visit Santa and write him back.
Along with the letter, your child will receive a jumbo sticker, a keepsake "Santa Dollar," a color photo of Santa Claus, and the official "Santa's Official Mail" seal. These adorable letters will be mailed in early December to ensure they arrive in time for Christmas. Here you can check the packages and purchase your letter.
Every year Santa also receives letters from children all over the world and continues the tradition of responding to them, making it an integral part of the Christmas experience for families.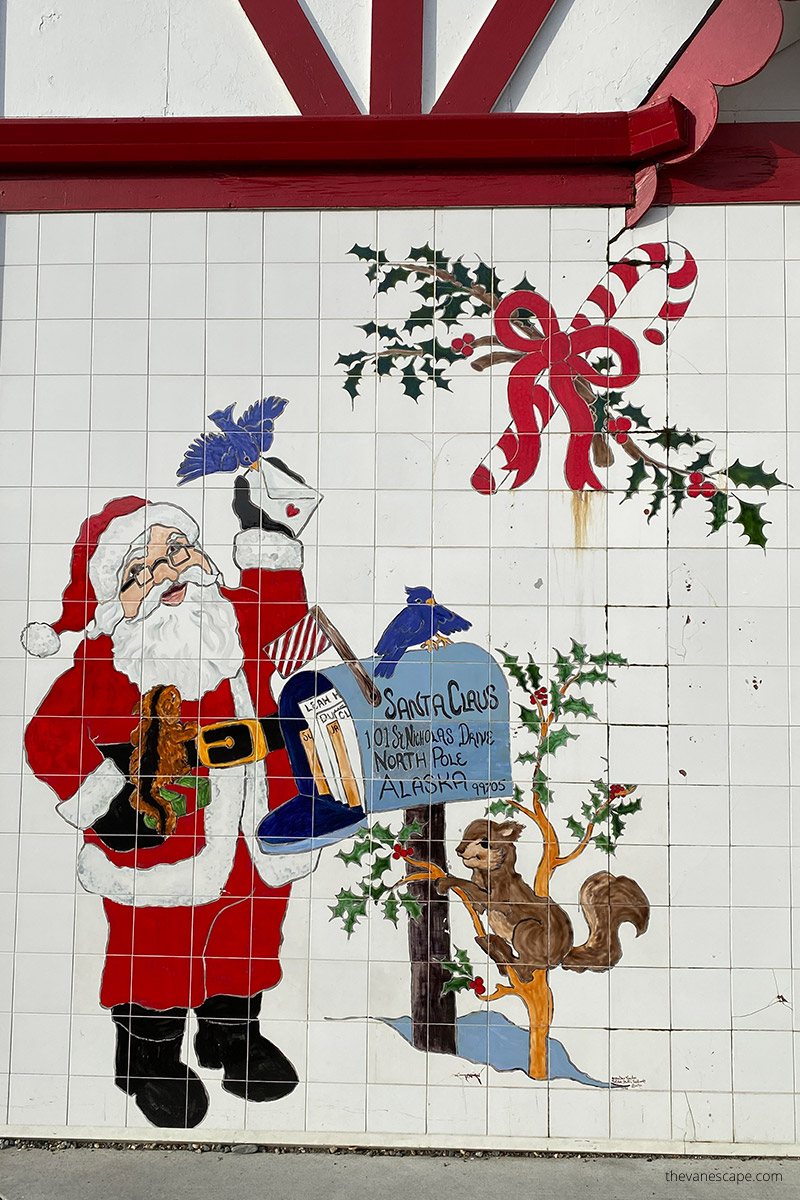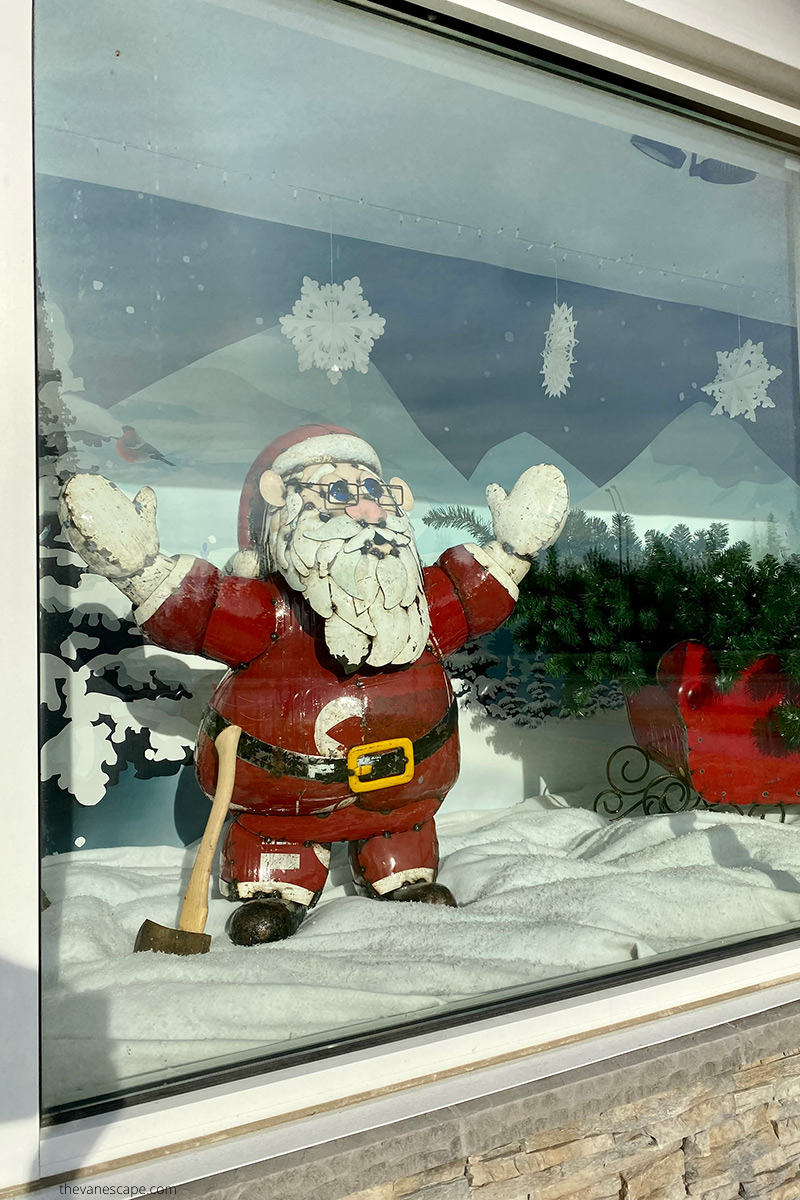 Things to do in North Pole Alaska and Nearby Attractions
Aside from visiting Santa's House, a few other attractions in the North Pole area are worth considering.
Visit Chena Hot Springs
From the North Pole, Alaska, you have only 60 scenic miles to Chena Hot Springs Resort. In this place, you can soak in geothermal water, relax and enjoy the beauty of nature. They also have fantastic sculptures in the Aurora Ice Museum. You can get there on your own or on a tour. Consider this full-day tour from Fairbanks. It is also a great place to admire the Northern Lights.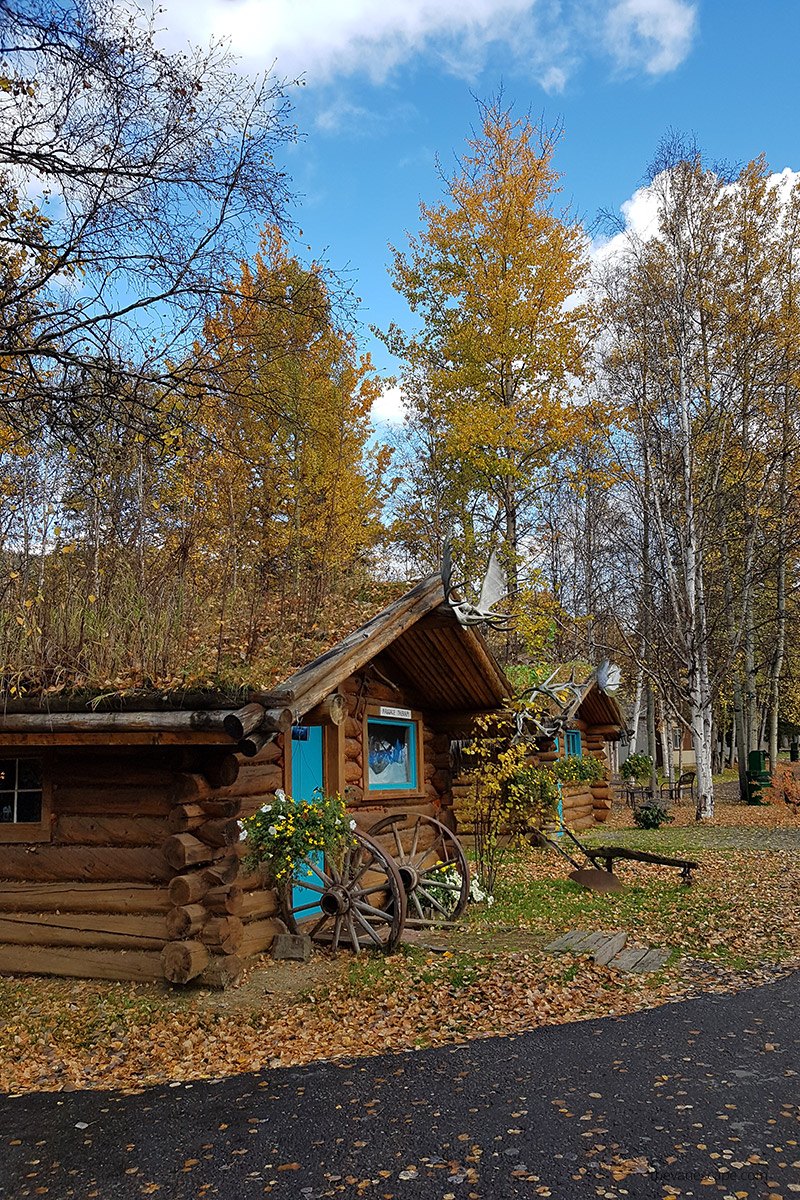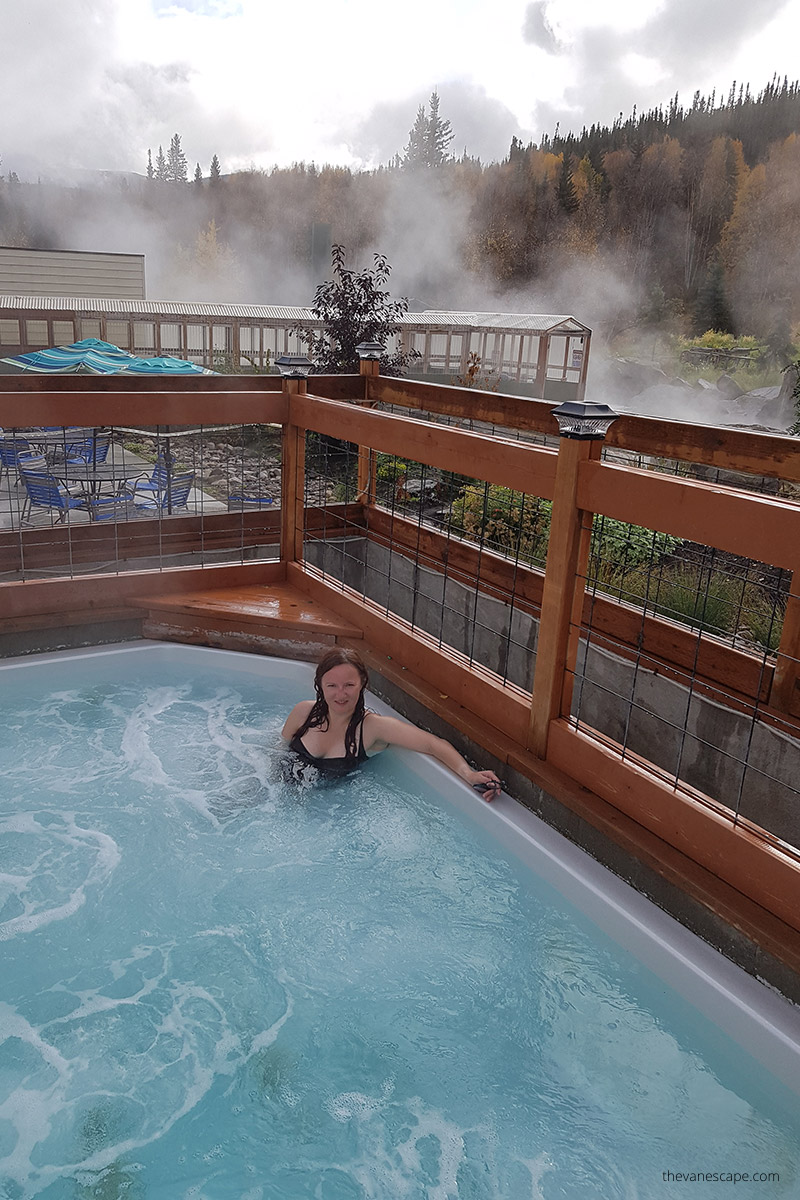 Explore Chena Lake Recreation Area
It's also worth exploring the breathtaking beauty of Chena Lake Recreation Area, a vast 2,000-acre park just 17 miles southeast of Fairbanks and three miles from the North Pole. With its diverse habitats and abundant wildlife, including a stunning 260-acre lake and four miles of the scenic Chena River, this park offers an enchanting retreat.
Park amenities include lakeside camping, picnic areas, playgrounds, bike trails, restrooms, a boat launch, and a swimming beach. River Park Campground offers a nature trail, a network of hiking and skiing trails, and a convenient boat ramp for river access, providing a nature-filled experience.
Go for a Trip to the Arctic Circle
If you have more time to explore northern Alaska, take a trip from Fairbanks to the Arctic Circle. We recommend this full-day tour, as it will provide a fantastic experience because you will drive one of Alaska's most beautiful and wildest roads. For safety reasons, many rental companies do not allow their cars to travel along the Dalton Highway. Besides, this trip requires several days (we spent ten days on Dalton Highway). Therefore, if you have less time, an organized trip to the Arctic Circle is worth considering. If you travel in your own vehicle and want to get to the Arctic Circle on your own, check out our safety tips for driving the Dalton Highway.
You can check the availability down below.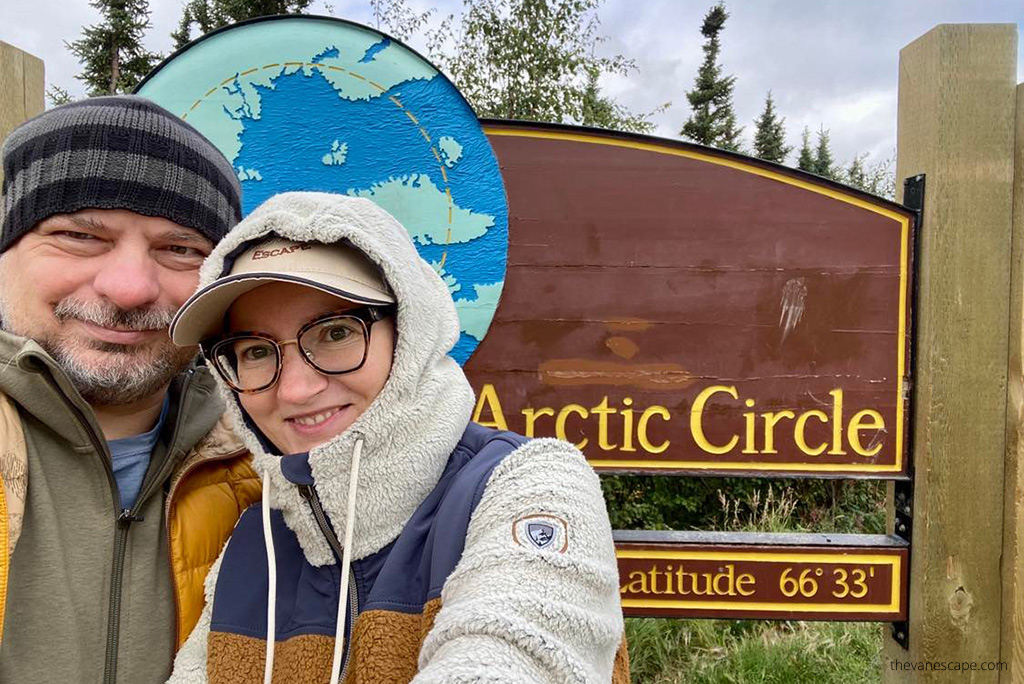 Visit Pioneer Park and the Museum of the North in Fairbanks
However, we recommend focusing on Fairbanks if you prefer to explore the closer area. This slightly underrated Alaskan city has some fantastic attractions you should not miss. In our opinion, the most exciting places are Pioneer Park, where you can learn about the history of Alaska. And it is worth visiting the Museum of the North, where the original bus 142 was transported from the wilderness. A replica of Magic Bus 142 is in Healy, on the way from Anchorage to Fairbanks.
Visit Ester Gold Camp and Nenana
Another exciting idea for an active time near the North Pole in Alaska is a trip to Ester and Nenana. At Ester Gold Camp, you will find several historic buildings from the gold rush era in this region. Visiting this place will not take you more than an hour or two. And the drive from the North Pole is only about 30 minutes (23 miles). A little further, you have to Nenana, which is home to the fascinating Railroad Museum and famous for the Nenana Ice Classic guessing game. It's 67 miles and a little over an hour's drive from the North Pole to Nenana. The three above attractions: Pioneer Park, Nenana, and Ester, can be seen in one day.