Independence Mine Alaska – Thrill of Gold Rush
If you want to feel the spirit of genuine Gold Rush seekers, visit the Independence Mine in Alaska at Hatcher Pass. This place still has the thrill of the Gold Rush Era. The buildings of this abandoned, one of the largest Alaska gold mines, are preserved in good condition and are also located in a picturesque setting. We share tips on visiting the mine and preparing for your visit.
This article may contain affiliate / compensated links. For full information, please see our disclaimer here.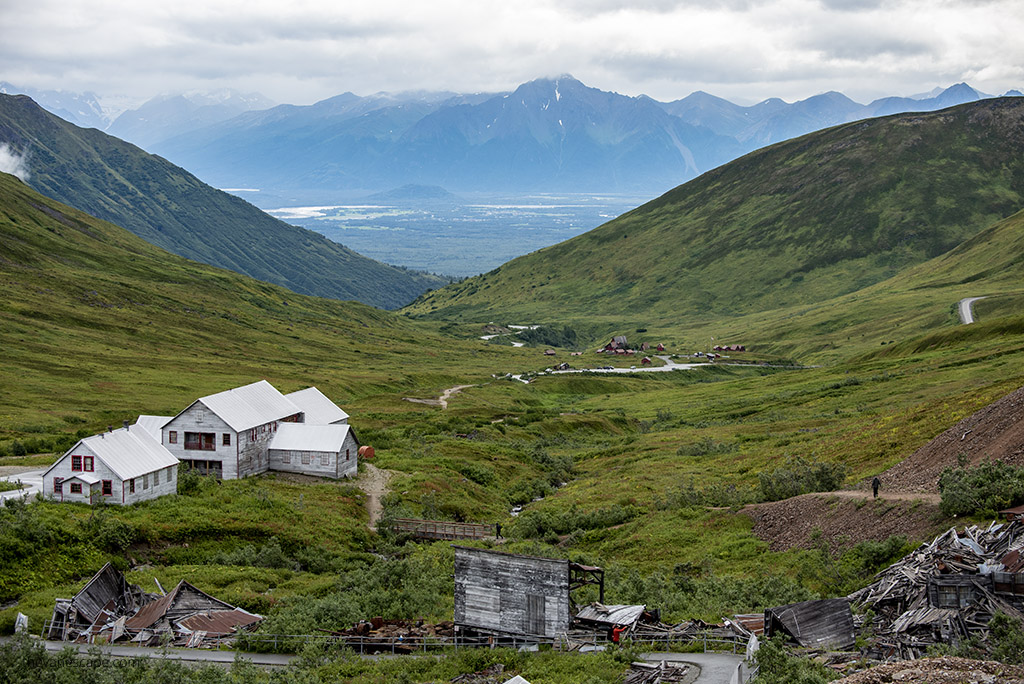 Independence Mine Alaska – Our Experiences
We love places with thrills, unusual history, abandoned ghost towns, and disused mines, where you can feel the emotions that the first prospectors and gold miners experienced. Alaska has many unusual places because gold was discovered in 1886, and the Gold Rush began. But gold isn't the only precious metal in the state. During one of the first trips to Alaska, we explored the unusual Kennecott Copper Mine, hidden in the largest national park in the U.S. – Wrangell- St. Elias National Park.
However, the abandoned Independence Mine – a gold mine at Hatcher Pass, which we visited on our last road trip in Alaska- blew us away. You should put this place on your Alaska itinerary.
You'll find more reasons to visit this place in the following chapters. You'll get all the details on visiting Independence Mine, what to expect, where to stay in the area, what to pack, and much more. Independence Mine should be added to your Alaska bucket list if you plan to visit Anchorage, as it's one of the best day trips from Anchorage in summer.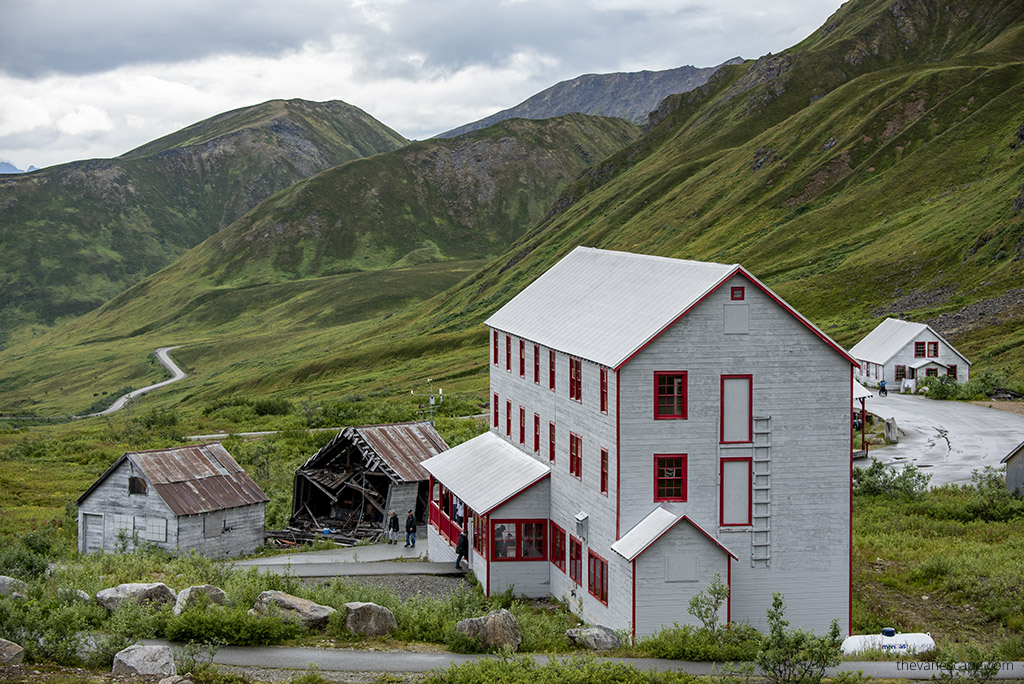 What is the Independence Mine State Historical Park?
​Independence Mine State Historical Park, also known as the Independence Mines, is a park that protects the site of a former gold mining operation in the Talkeetna Mountains across Hatcher Pass from Palmer, Alaska. The history of gold mining in this area began in September 1906, when Robert Lee Hatcher discovered lode gold near the summit of Skyscraper Mountain.
In 1974, the Independence Mine camp was added to the National Register of Historic Places. In addition, the land was donated to the State of Alaska in 1980, and a historical park was established. Independence Mine State Historical Park manages the Independence Mine in Alaska. Salmon Berry Travel & Tours has been contracted to oversee summer operations at Independence Mine State Historical Park, which includes historic mine buildings, informational sites, and trails in the Alaska State Parks System.
The Independence Mine is a part of the Hatcher Pass Management Area, a 300,000-acre spectacular wilderness area with more than 30 prominent peaks and associated glaciers. You can spend two hours here admiring the gold mine or a few days exploring breathtaking hiking trails at Hatcher Pass.
TRIP TIP: Are you interested in the gold rush in Alaska? Would you like to see more places from the gold rush era? Visit the tiny arctic village of Wiseman on the Dalton Highway or the odd town of Chicken on the Tylor Highway.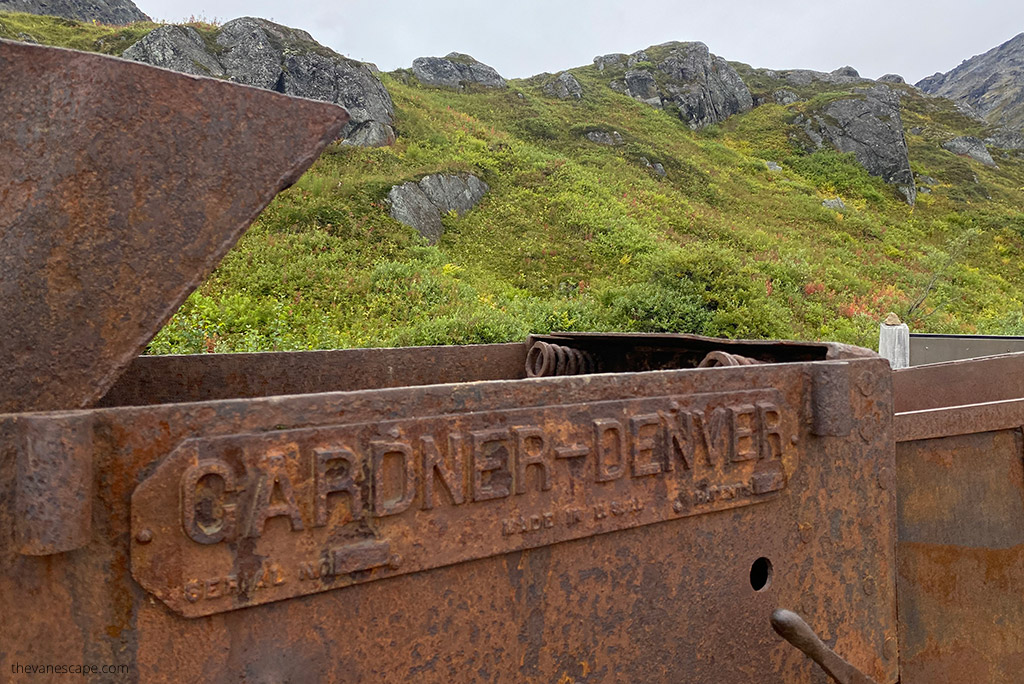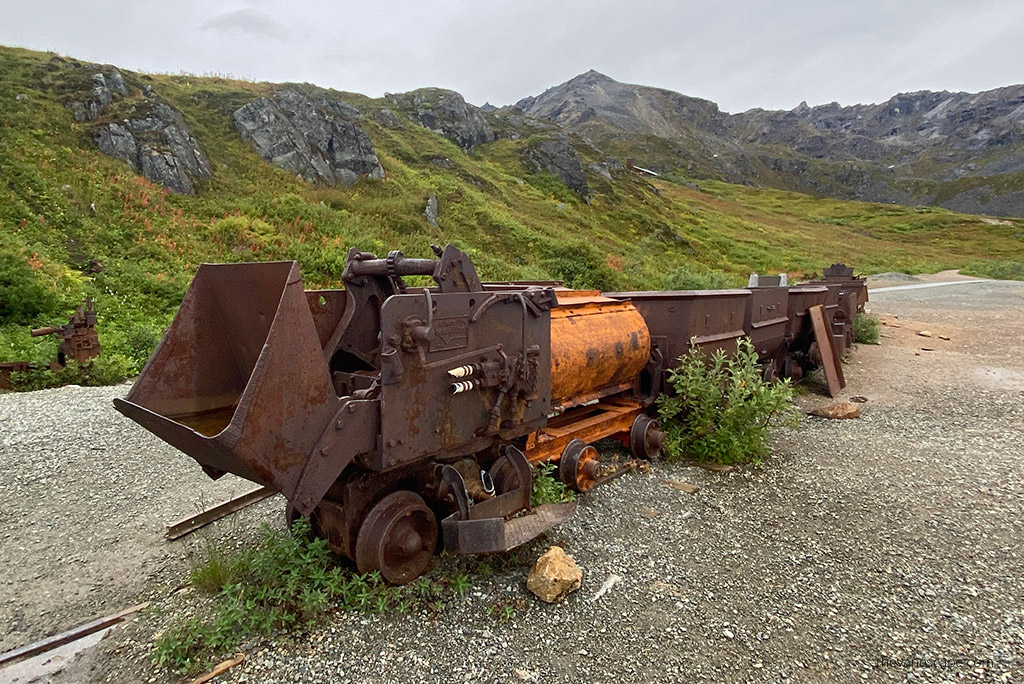 Brief History of Independence Mine at Hatcher Pass
1897 – Individual prospectors search and mine for gold in the area
1906 – Robert Lee Hatcher discovers the first gold vein (a vein of gold in hard quartz rock); the area comes alive with industry and numerous mining companies.
1938 – The two mines, Alaska Free Gold (Martin) Mine and Independence Mine, are combined into one mine, the Alaska-Pacific Consolidated Mining Company. They were the state's second most productive gold mine after a larger site near Juneau.
1941 – at its peak in 1941, the company employed 204 workers, blasted nearly 12 miles of drifts, and produced 34,416 ounces of gold, worth nearly $18 million today. At the time, 22 families lived nearby.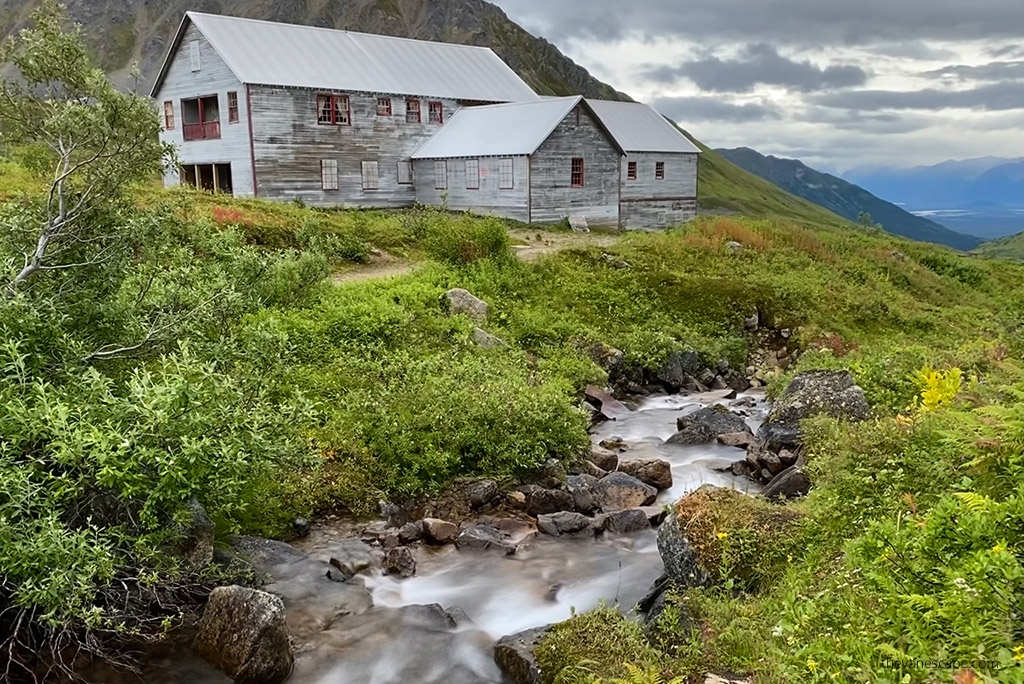 1942 – The United States entered World War II, and gold mining was deemed no longer necessary. However, instead of stopping mining, it was able to continue due to the presence of scheelite in the quartz veins.
1946 – the ban on gold mining was lifted, but due to postwar inflation and the Gold Reserve Act, which devalued gold, Independence Mine never recovered
1951 – Independence Mine was closed permanently. There were plans to reopen the mine, but it didn't happen. However, the mine buildings are in good condition.
1974 – the mine was added to the National Register of Historic Places
1980 – the mine was donated to the State of Alaska and established as a State Historical Park
How to Get to Independence Mine at Hatcher Pass, Alaska?
Our 10 Days Alaska Itinerary recommends driving to the gold mine on day 5. After visiting Denali National Park. But below are some other suggestions if you have a different itinerary ready, and we will provide you with detailed directions.
TRIP TIP: If you plan to rent a car, we recommend Alaska Auto Rental, a local company with excellent service and cars. We made our Independence Mine trip with their vehicle. Read our review of Alaska Auto Rental and check their website. Also, if you plan to spend more time in this area, and do some hiking at Hatcher Pass, check how to plan a drive via Hatcher Pass.
Driving Directions from Palmer
The nearest town to the Independence Mine in Hatcher Pass is Palmer. It's only 20 miles and about 40 minutes from Palmer to the Independence Mine State Historical Park parking lot. From Glenn Highway, take a left at Fishhook-Willow Rd/Hatcher Pass Rd. The road is paved and well-maintained in this stretch between Palmer and the mine. However, there is a bit of a serpentine climbs, so drive carefully.
Another exciting place in the area, especially if you're traveling with kids, is Musk Ox Farm in Palmer. It's located near the curve of Hatcher Pass Road. Both attractions can be visited in one day.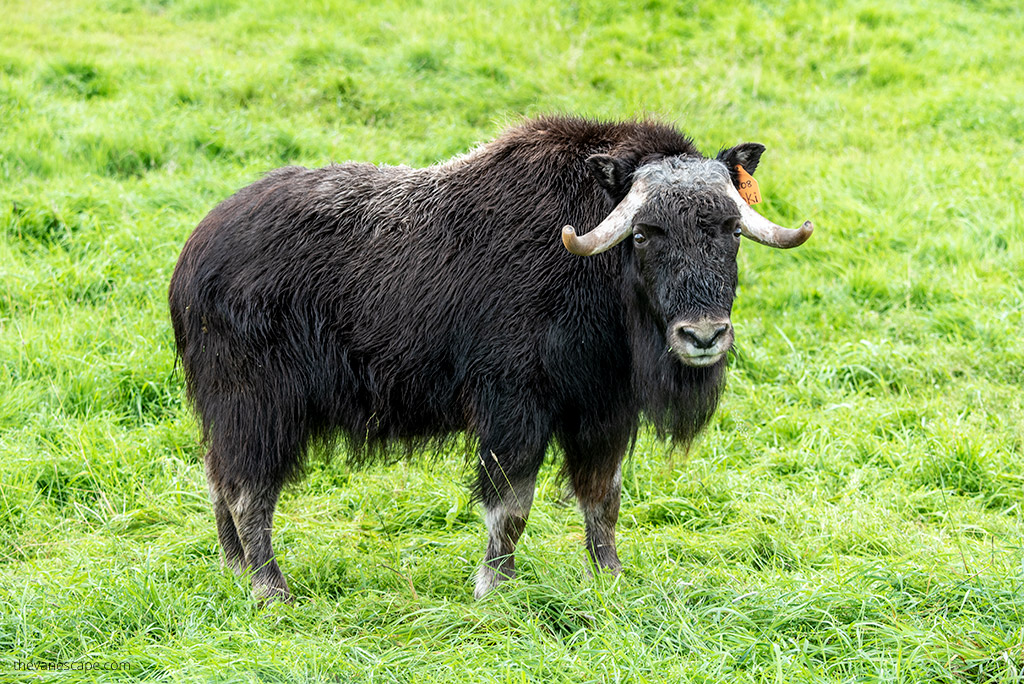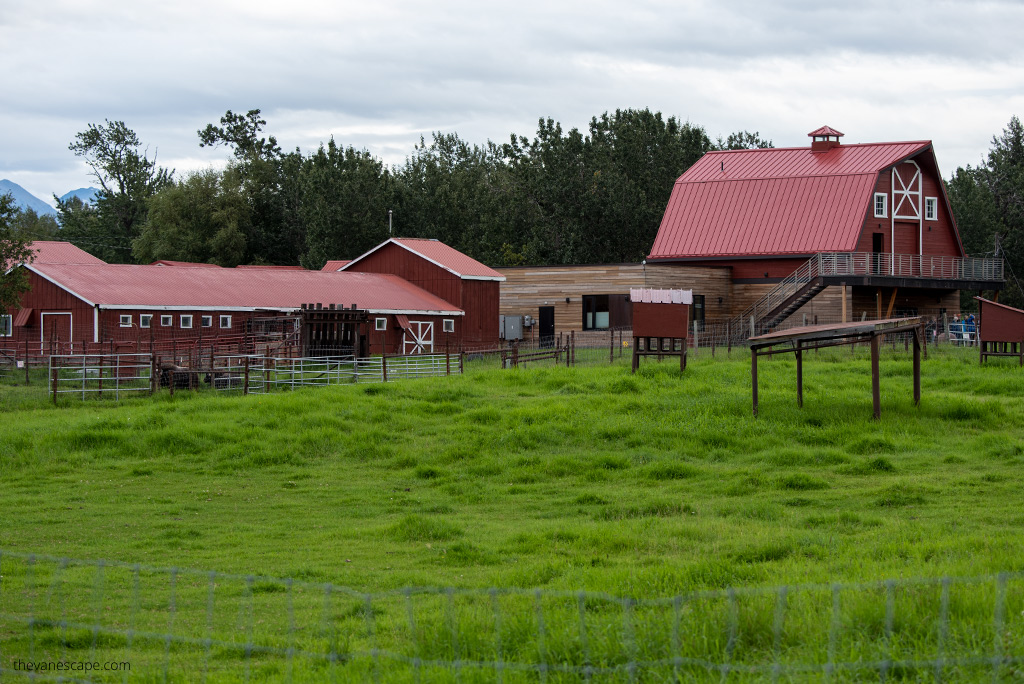 Driving Directions from Willow
First, you must know that driving the Hatcher Pass from Willow via Willow Fishhook Road, is gravel, bumpy and narrow serpentine through the mountains. Not all car rentals allow you to drive this road, so make sure you are entitled. Secondly, whether you will pass depends mainly on weather conditions. Even if you have a high suspension and 4WD car, there is not easy. The road can be closed in difficult weather conditions. Moreover, the road from Willow over Summit Pass is closed from late September through June each year. If you plan a trip close to these dates, check the official website to see if it's open. Check out tips on planning a driving trip via Hatcher Pass. Check out also other exciting hiking trails in Hatcher Pass.
From Willow via gravel Willow Fishhook Road is only 32 miles and one hour of driving to the mine. In our opinion, it's not a challenging route compared to others Alaska gravels highways, like remote Dalton Highway or Taylor Highway. But as it's a popular touristic area, safety comes first.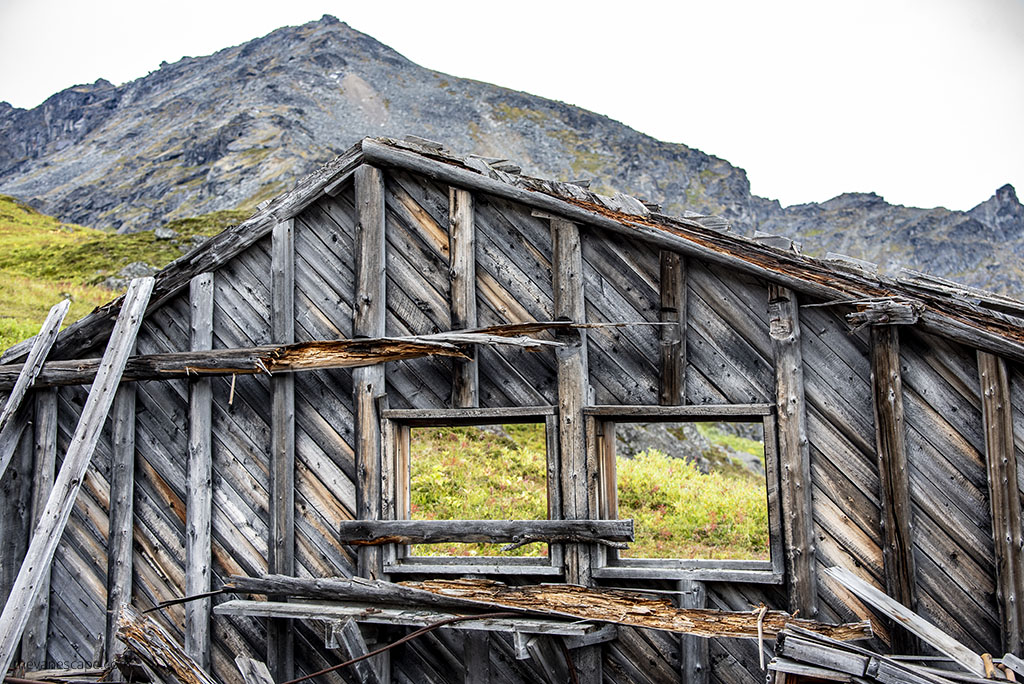 Driving Directions from Anchorage
It's a perfect destination for a day trip from Anchorage, as you have 68 miles and about 1 hour and 30 minutes of driving to the gold mine. So it's a perfect day trip from Anchorage if you stay in this city. From Anchorage, take AK-1 N. Follow AK-1 N to Trunk Rd in Matanuska-Susitna. Take the Trunk Rd exit from AK-3 N. Continue on Trunk Rd to your destination in Fishhook.
If planning a day trip from Anchorage, you can combine the mine visit with a hike on the Matanuska Glacier. It's doable in a day to do if you leave Anchorage early. If you want to combine these attractions, we recommend you go first to the glacier and book your hiking trip for 10 or 11 am. Before noon, the light on the glacier is by far the best. You can see our photos and read the Matanuska Glacier hiking tour review. Then afternoon you can spend the time at the Independence Mine. One to 2 hours are enough to explore the mine. Remember, those gold mine buildings are open between 10 am – 6 pm.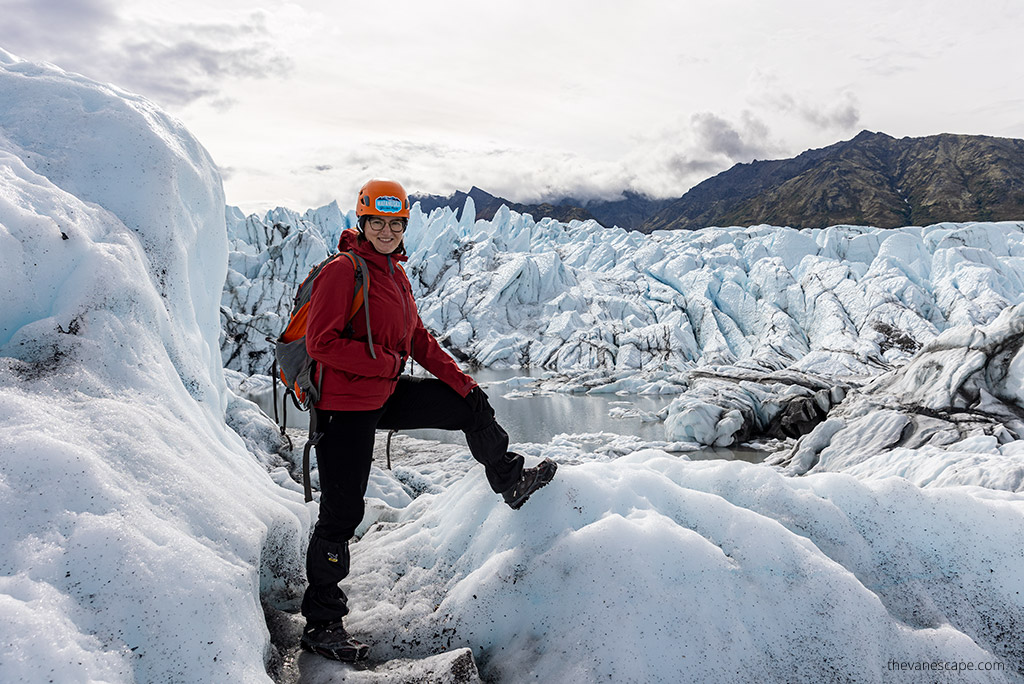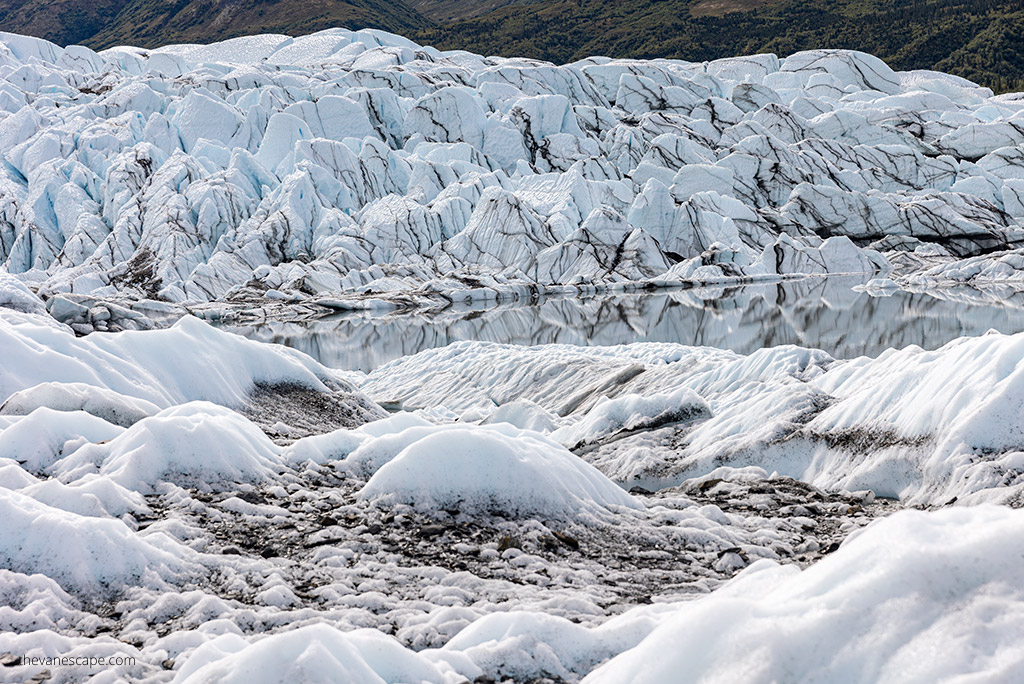 Is Independence Mine in Alaska Wheelchair Accessible?
It is worth emphasizing that an old gold mine at Hatcher Pass is a friendly place for people with disabilities, in wheelchairs, or with other limited mobility. Around the main buildings, there is an even asphalt path, which people in wheelchairs can use. Also Visitors Center is weelecher accesible. In addition, the incredible scenery and surroundings of the mountains, as well as benches and picnic tables, make people can rest here.
Moreover, there is an easy, paved, smooth, and short Independence Mine Accessible Trail, considered one of the best wheelchair friendly trails in Alaska. This trail is accessible for visitors using wheelchairs, mobility equipment, or strollers.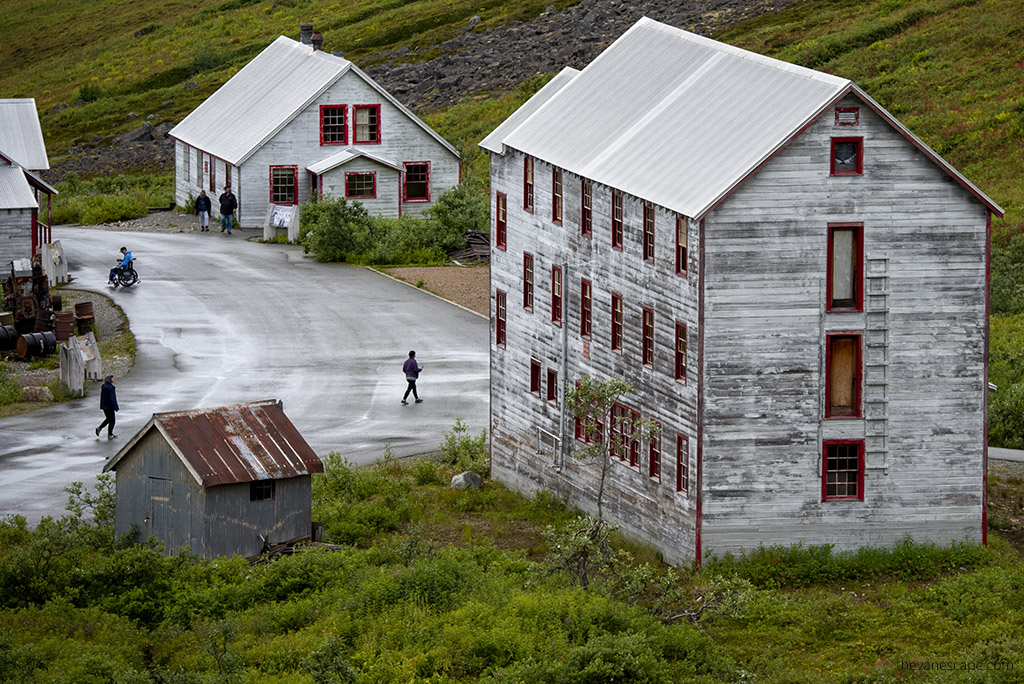 How Much Does it Cost to Visit Independence Mine?
The good news is that you can visit the historical Alaska gold mine in two ways, and it's affordable:
On your own. Admission is FREE. And you pay only a day-use parking fee of $5 per vehicle at Independence Mine. It's CASH ONLY. Overnight camping is not allowed. Before your visit, you can also download a free map with descriptions of all the buildings you will have the opportunity to explore in Independence Mine State Historical Park.
If you are curious about the Alaska Gold Rush era, and the pioneering exploration of Hatcher Pass, it's worth considering a walking guided tour. The price is affordable ($15 per adult and $5 per child), and you can learn more about the rich history of this place from a local guide. The duration is 45 minutes. Tours are organized between June 18 and September 30 and start every hour from 10 a.m. to 2 p.m. Make sure to book it ahead.
When to Visit Independence Mine, Alaska?
The park is theoretically open all year round. But it's just a theory because whether you get to Independence Mine in winter depends on the weather conditions, and those in Alaska cannot be predicted. So take into account that winter travel may or may not succeed. Mining camp buildings are open only during the summer, usually from mid-June to Labor Day or the end of September. In winter, you can only see the mine buildings from the outside; the tourist information is also closed. Make sure to visit the official website before your trip.
There are three buildings at Independence Mine State Historical Park open from 10 am – 6 pm daily during the summer season from June 18 to September 30:
General Managers House
Bunkhouse No. 2
Assay Office
There are about 13 buildings at the 271 acres of gold mine park area, and you can walk the trail around them. But only these three are open to the public, and you can view the exhibits inside.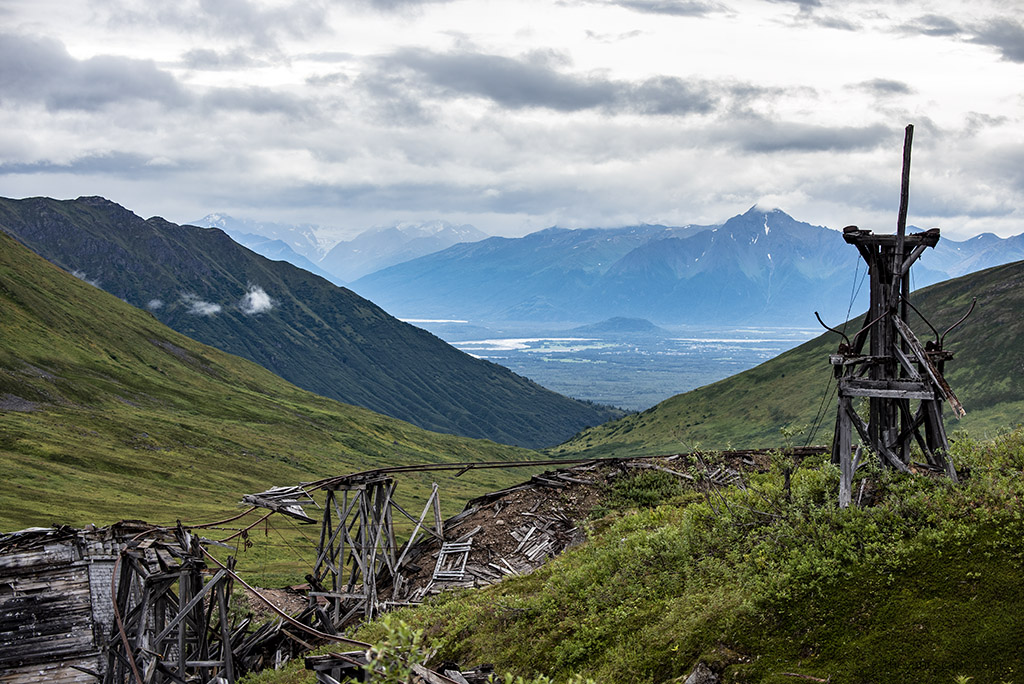 Independence Mine at Hatcher Pass in Winter
Winter recreation at Independence Mine State Historical Park includes sledding, snowshoeing, snowboarding, and cross-country skiing. During the winter months, the Visitor Center and parking lots are closed. You can access the area by parking at the Independence Bowl Parking. The use of snow machines and off-road vehicles is prohibited within the park. There are also Independence Bowl Winter Ski Trails if you plan a winter visit. Details you can read in this park winter PDF brochure. Before a winter trip, make sure to check Hatcher Pass Avalanche Forecast and WebCams.
Exploring Independence Mine during Self-Guided Tour
Please note that you can only pay for parking in cash. There are also pit toilets in the car park. Moreover, there are also several picnic tables to enjoy a pre-prepared lunch in beautiful natural surroundings after sightseeing. Before setting out on the trail, it is worth getting acquainted with the content of the information boards located in the parking lot.
Follow the Hard Rock Trail and Mill Loop Trail
The easiest way to explore the mine on your own is to follow Hardrock Trail from the Manager's House. Thanks to this, you will have a chance to see other restored buildings at the Independence Mine site. Stop at interpretive panels describing the remaining historic mine buildings along the way. You'll have the opportunity to see mess halls, bunkhouses, the partially collapsed mill, and some mining equipment. The trail is relatively easy and well-marked. Take also Mill Loop Trail, it's a bit steep in some places, but it's not challenging. The views are amazing. It's worth climbing the path up to the water tunnel portal. It's the best overlook of the entire Independent Mine complex and surrounding mountains in the Mat-Su Valley. The trails will not take you more than 1 hour. Download this free PDF brochure to see how the trails run and learn more about the area.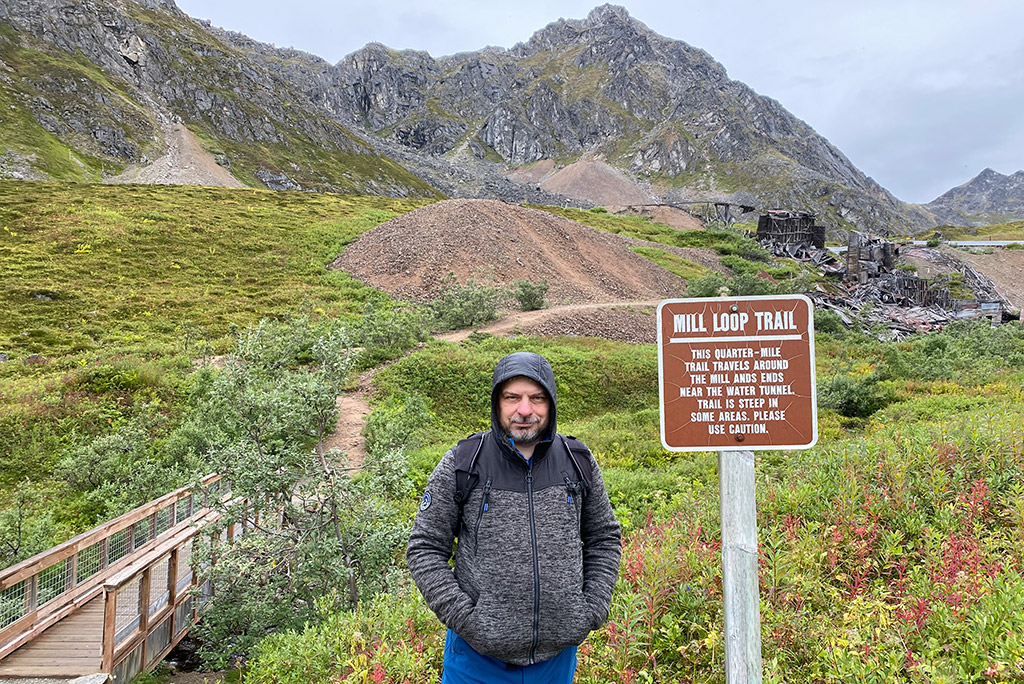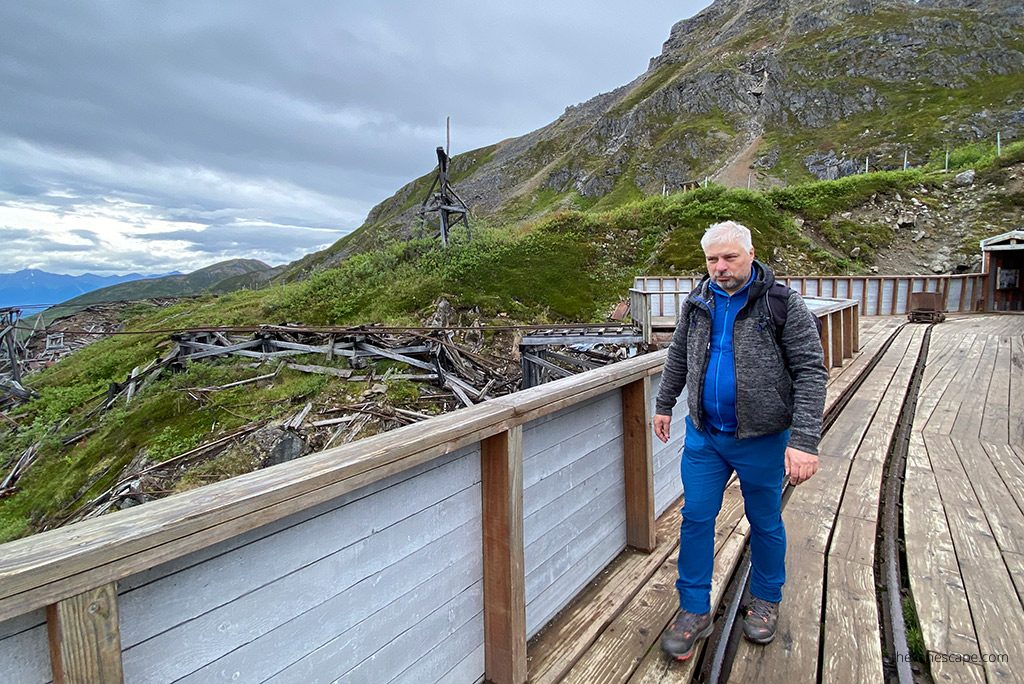 Sites You Won't Miss while Visiting the Independence Mine, Alaska
Make sure to grab the official and free map of the mine and hit for a self-guided tour.
Visitor Center / Manager's House. Start your trip in the built-in 1939 Mine Manager's House. Mine general manager Walter W. Stroll and his family lived in this building. In this place, you can see and learn what it was like to live and work in one of Alaska's largest hard-rock gold mines.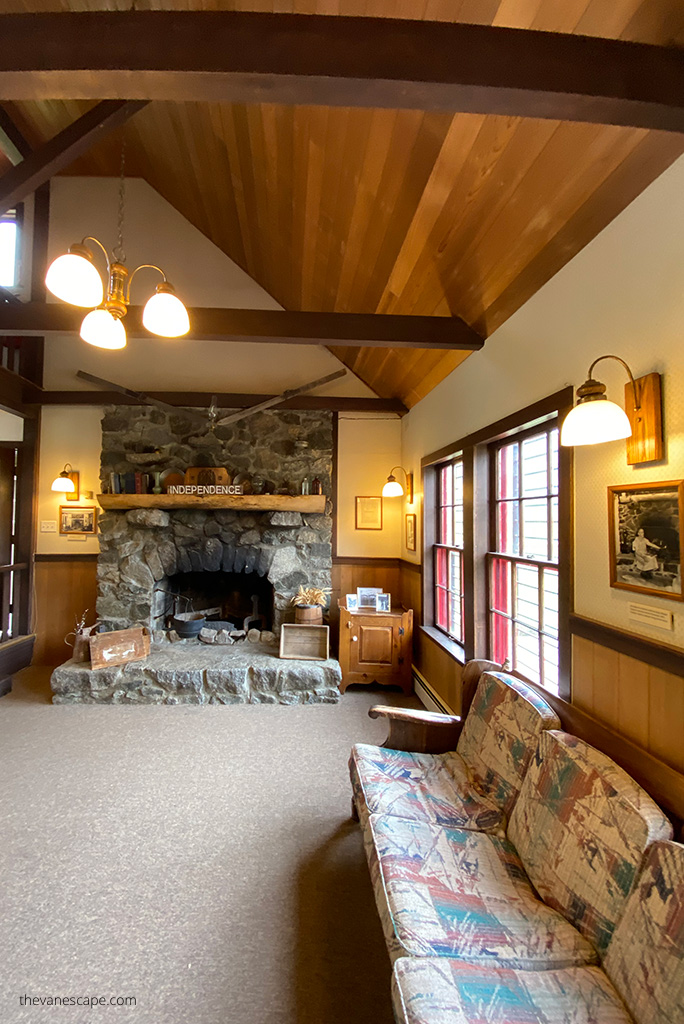 Bunkhouse No. 2 During the heyday and development of the Independence Mine, this building was home to an additional 50 men. It was built in 1940. The building consists of two floors. In addition to the employee bedroom, first aid room, washroom, and drying room for wet work clothing, there was also a movie theater. ​Bunkhouse No. 2 also has a gift store. Since the season in Alaska is very short and living in these harsh conditions isn't easy, we recommend supporting the local community by buying something. We always buy souvenirs from remote or outlying areas. This store also has some snacks if you forgot to pack a lunch.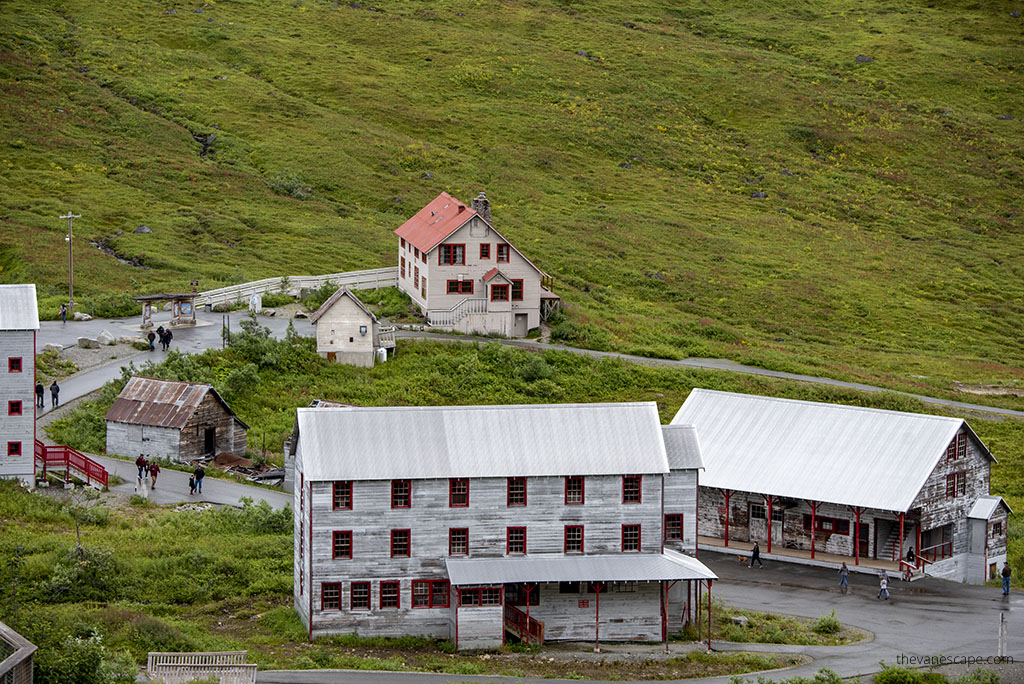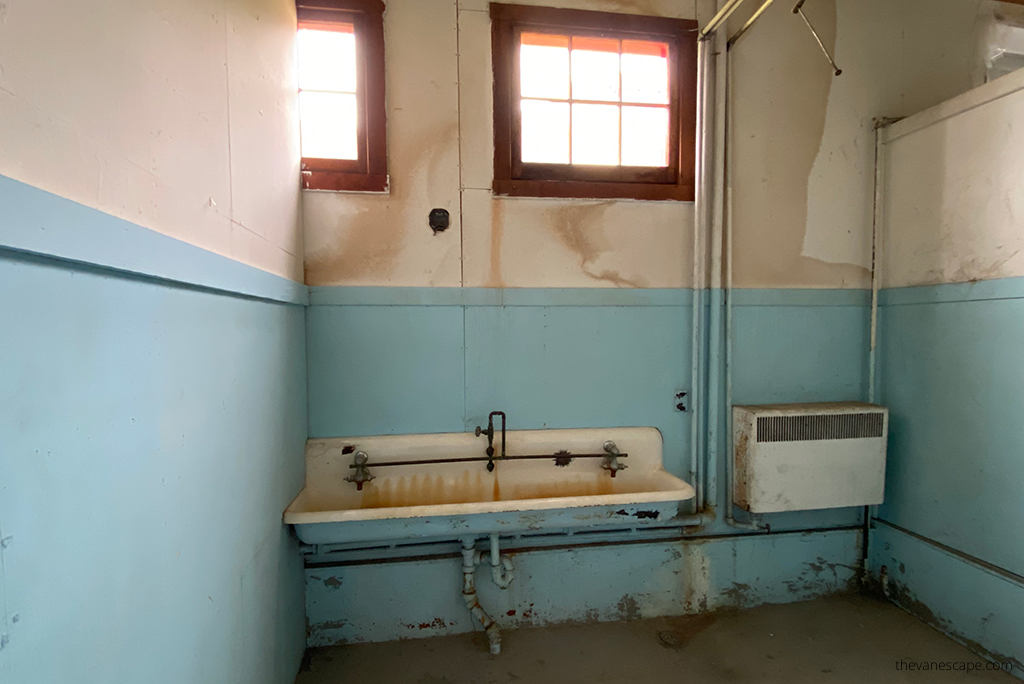 Assay Office is the third of the Independence Mine buildings you can visit inside. During the operation of the Independence Mine in Alaska, the Assan Office building played a key role. This building handled two important tasks in the search for gold: the daily tasting of ore samples and restoration. Today it's a museum where the assaying process and various mining techniques are explained.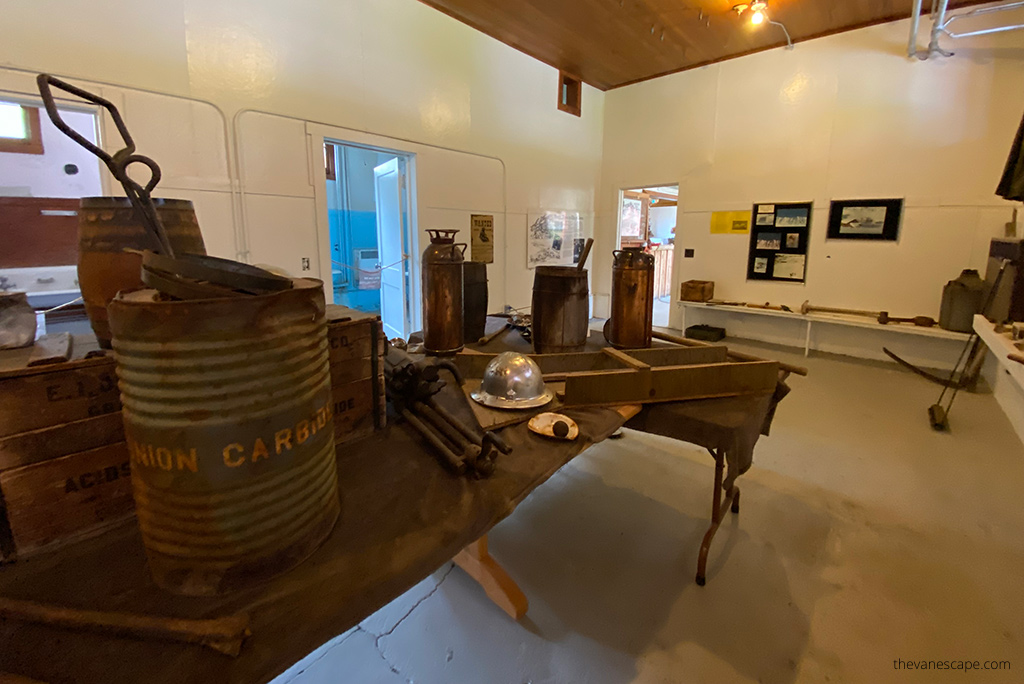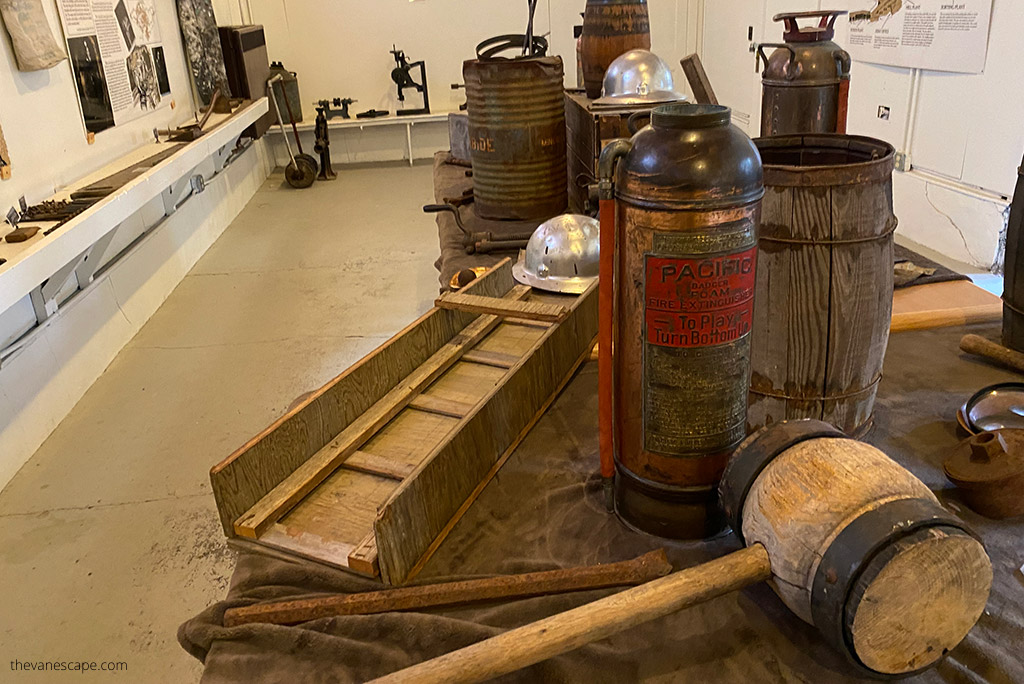 Other Sites Worth Taking a Look at the Independence Mine
Below we only list the remaining sites worth seeing while exploring the Independence Mine. We do not provide their history because they are best described in the official park brochure.
Cookhouse and Mess Hall
Mine Office and Commissary
Apartment House
Interpretive Shelter
Pipe, Sheet Metal, and Electric Shops
Powerhouse
Mill Complex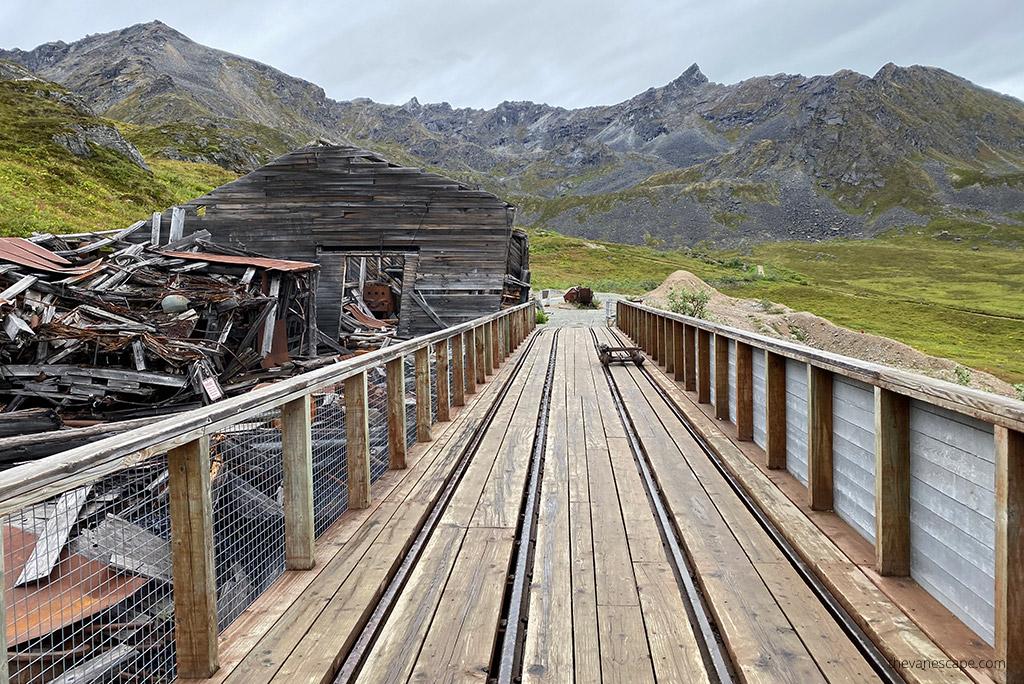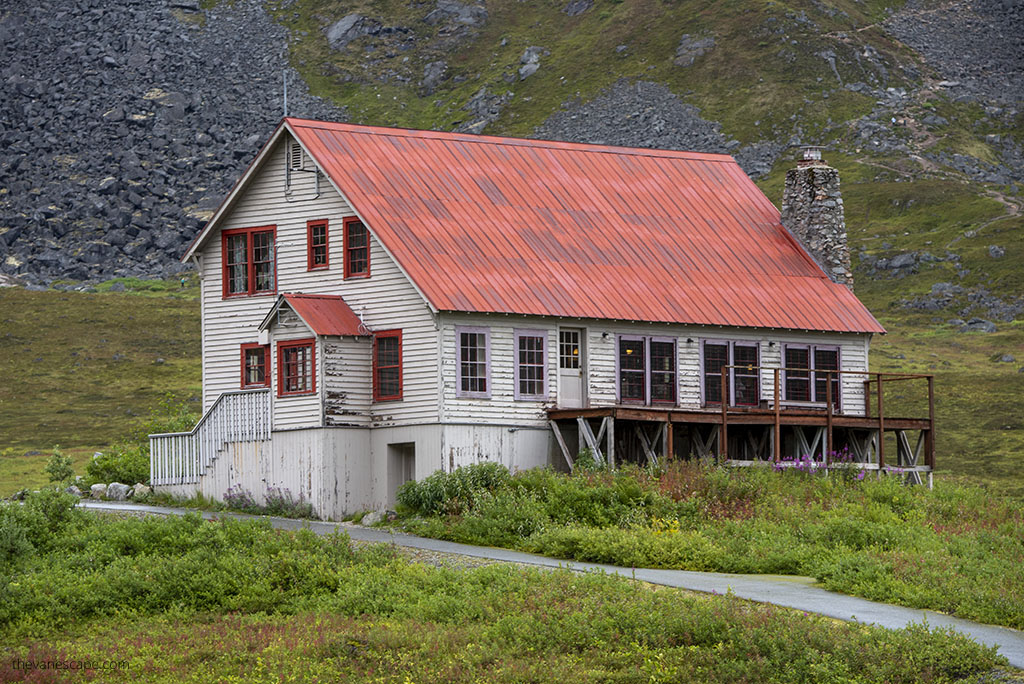 Mine Shops
Water Tunnel Portal
Mine Train
Assay Office/Museum – Inside open to visit.
No. 1 Bunkhouse
Engineering Office and Warehouse
Framing Shop
Boomtown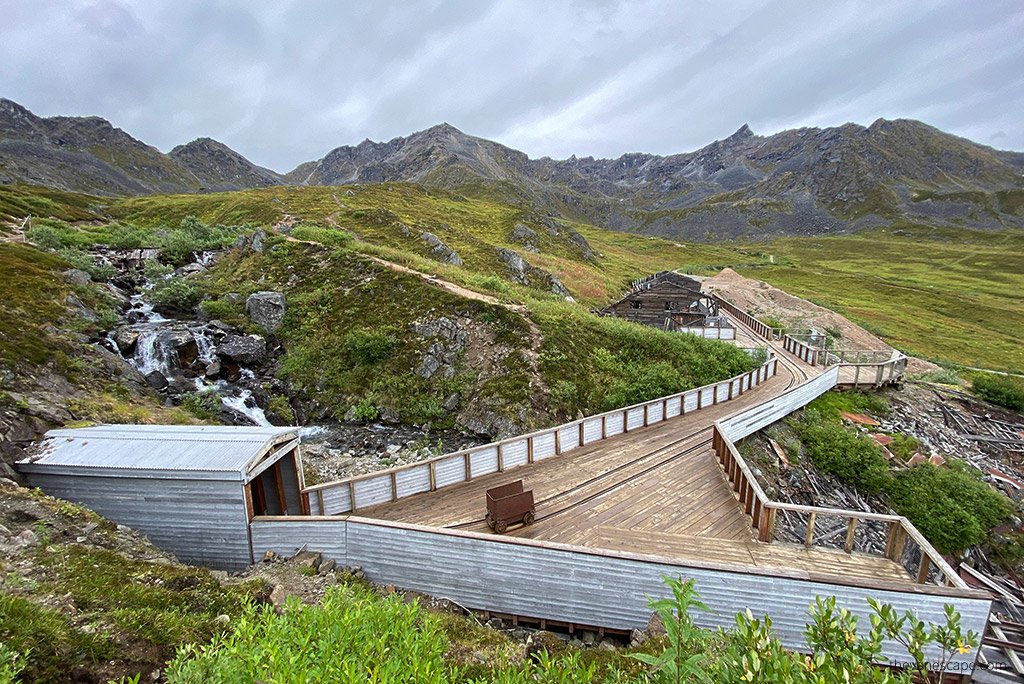 Can You Pan for Gold at Independence Mine in Alaska?
Panning for gold is still possible at the Independence Mine. Although the mine is no longer in operation and has been closed for years, some gold is probably still in the ground. Gold panning is allowed at Independence Mine State Historical Park, but only with a pan and shovel. It's best to visit the park staff at the Visitor's Center before you start panning for gold and find out the details.
What to Pack for Visiting the Independence Mine at Hatcher Pass?
Please dress in layers as it is pretty windy here, and the weather can change anytime. Hatcher Pass Summit is at an elevation of 3,886 feet. Summer temperatures are average 50 °F – 60°F. Check out our Alaska packing list, which we've compiled based on our experience from four road trips around Alaska. Read it, especially if you are planning other trails around Hatcher Pass, which we have described in a separate article. Pack some snacks and water. Don't forget to take some cash.
Wear comfortable shoes. A warmer windbreaker will also come in handy. Bring a hat and sunglasses, as there is no shadow. If you like blueberries and are planning a visit in August or early September – pack a plastic box where you can pick blueberries on the slopes of the mountains. They are delicious. But of course, you always have to watch out for bears in the area. Bears love berries, too, so take another look at our packing list for Alaska vacations.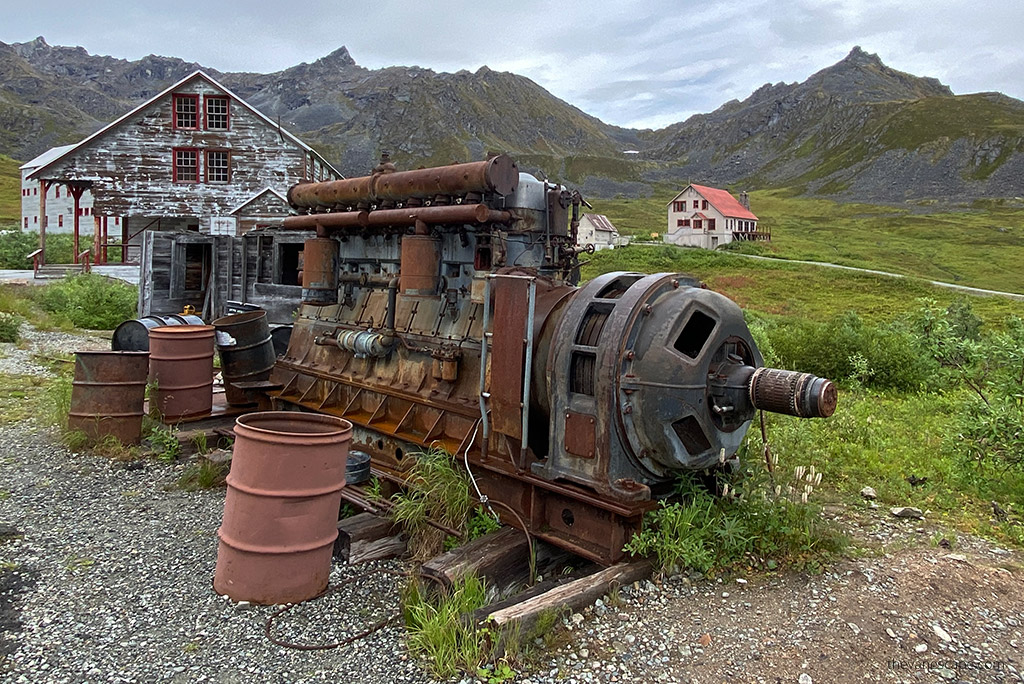 Where to Stay in the Gold Mine Area?
Palmer
We think it's worth staying overnight in Palmer if you're planning to hike some mountain trails around Hatcher Pass in addition to visiting the historic mine. Prices are very affordable in this town, and the scenery is breathtaking. On the map below, check the best deals. We have stayed in this town several times because the prices are better than in Anchorage.
Hatcher Pass Lodge
Another idea is to stay at Hatcher Pass Lodge, which is near Independence Mine. Located above the timberline at 3,000 feet in the Talkeetna Mountains, the lodge offers private cabins in a gentle, glacier-carved valley. The scenery is stunning.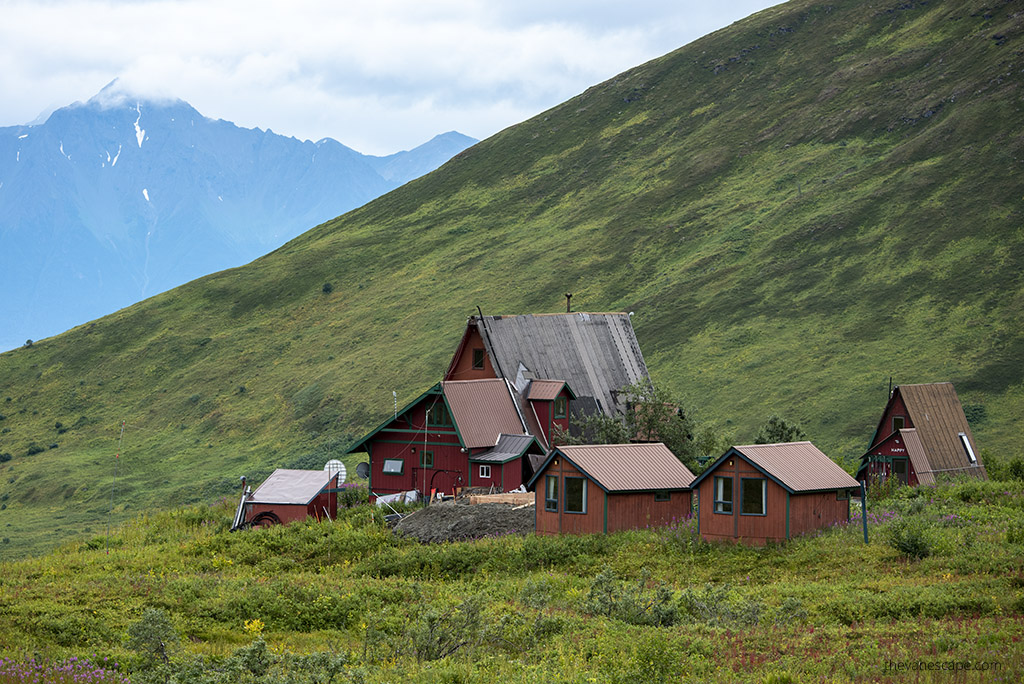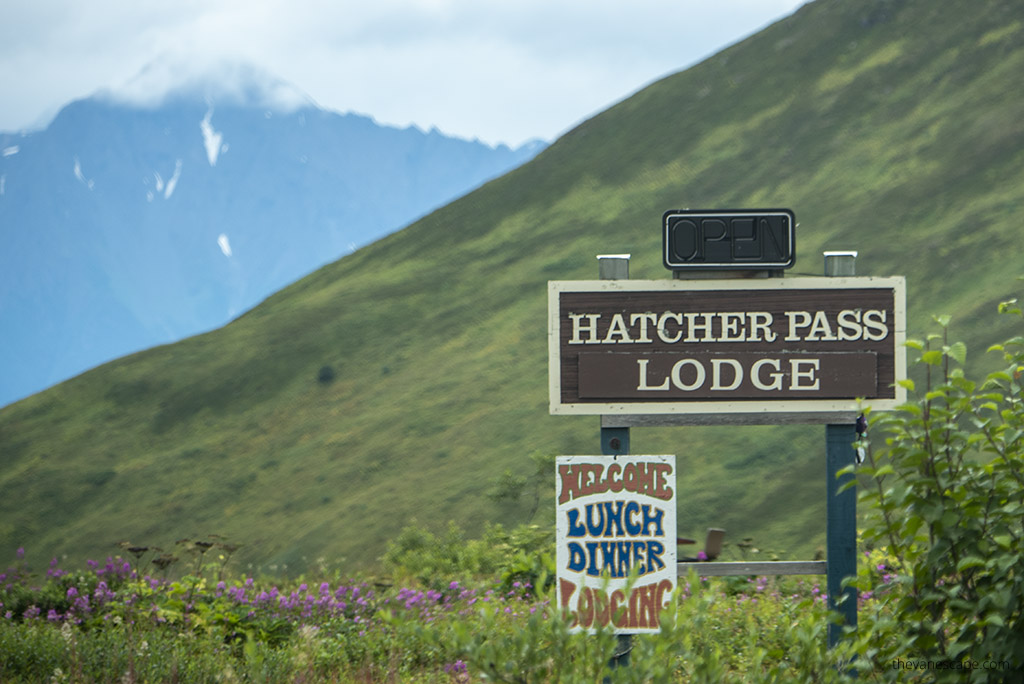 Independence Mine Camping
There are no campgrounds within the park. Within the Hatcher Pass Management Area, there are a limited number of campsites at Government Peak Campground (at mile 11) and at the Gold Mint Trailhead (at mile 14). The camping fee is $15 per site at the campground and $15 per vehicle at the trailhead.
TRIP TIP: Are you planning a trip to Alaska? Since we've visited this state four times, you can check out our Alaska travel and photography guide. And don't forget to download a printable Alaska Packing List in PDF.

Tips Before Visiting the Independence Mine at Hatcher Pass
Regardless of the time of year, if you plan to visit Independence Mine, you should check road conditions.
Fuel up in Palmer or Willow before heading up to Hatcher Pass.
If you have a pet, it must be on a leash.
Don't disturb or remove historical material from a state park, as this is prohibited by law.
Respect private property, historic structures, and found artifacts.
Don't collect items you find in the park area.
Don't approach or feed wild animals; marmots are very popular in this area.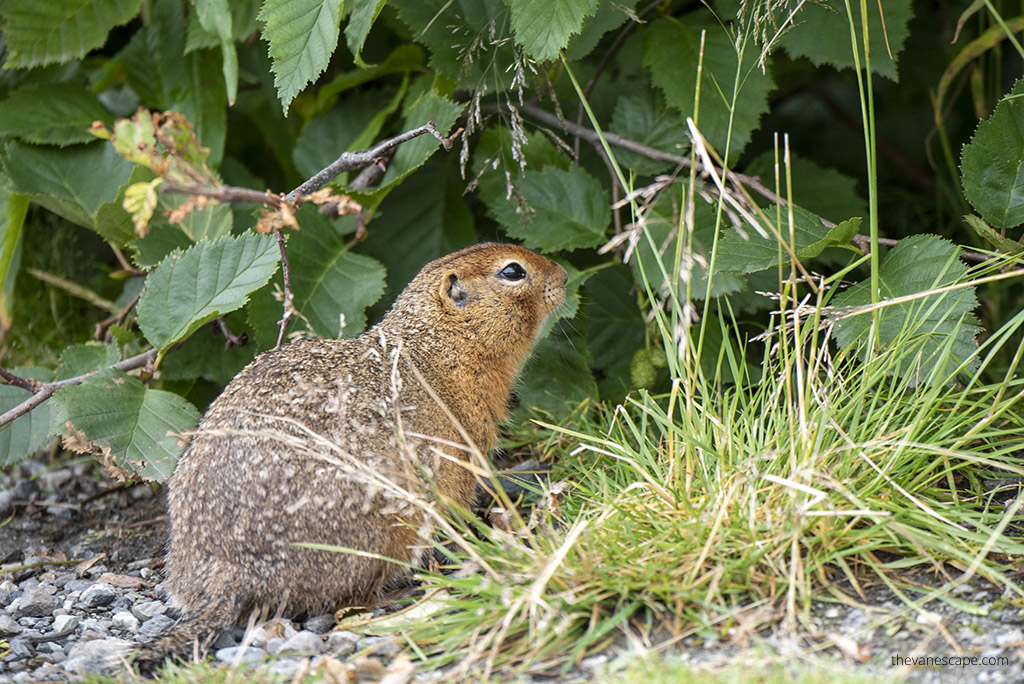 Do you like it? Pin it!