How to Visit Gates of the Arctic National Park?
Prepare yourself for the adventure of a lifetime in the untamed wilds of Alaska's Gates of the Arctic National Park. Our guide is your roadmap to this awe-inspiring wilderness, covering everything from getting there to must-see spots and activities. Get ready to explore one of the U.S.'s most remote national parks with our insider tips. Check out how to visit Gates of the Arctic National Park for an unforgettable but safe adventure.
This article may contain affiliate / compensated links. For full information, please see our disclaimer here.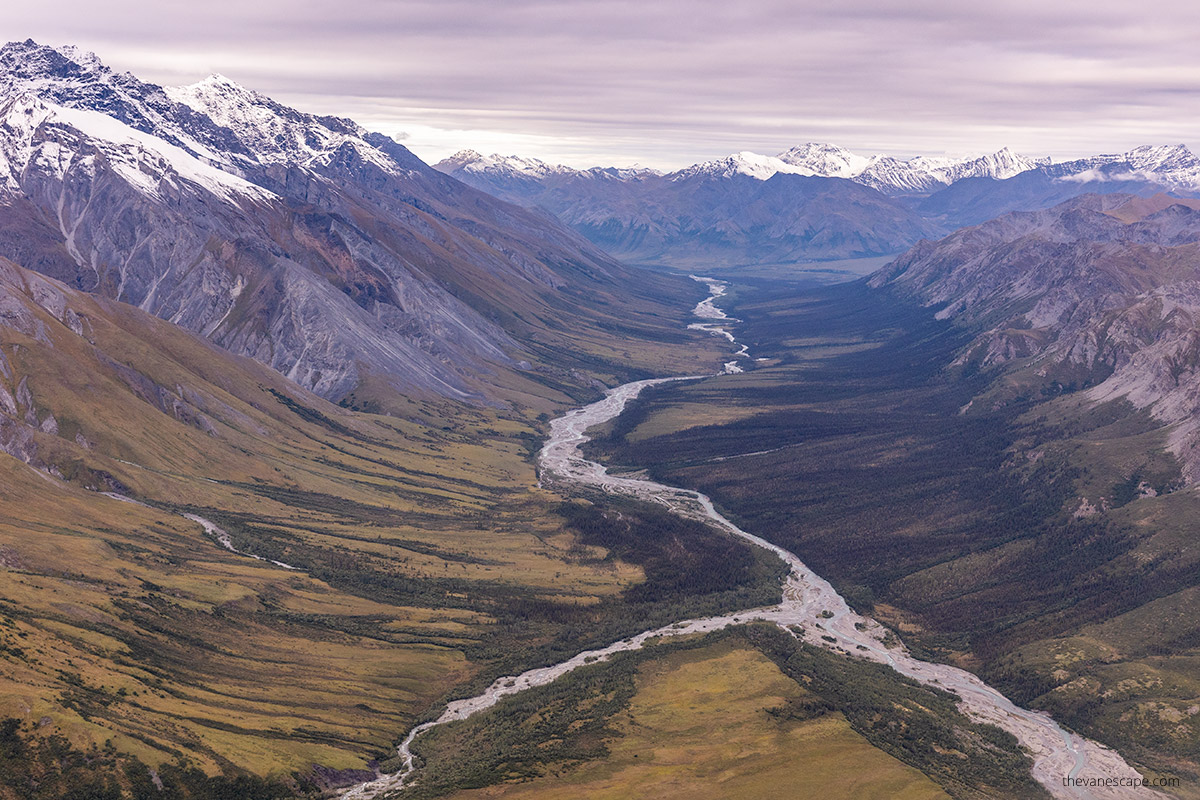 Visiting Gates of the Arctic National Park – Our Experiences
Yes, we visited one of the most remote, hardest to access, and least visited national parks in the U.S. – Gates of the Arctic National Park. It was an adventure we'll remember for the rest of our lives. This park in Alaska is so unusual and wild that we're already planning another trip, this time much longer.
That's why in this article, you'll get first-hand information from people among the only 9,457 visitors who reached this park last year. By comparison, Grand Canyon National Park was visited by 4,732,101 tourists in 2022, Zion by 4,692,417 visitors, and Yosemite by 3,667,550 people.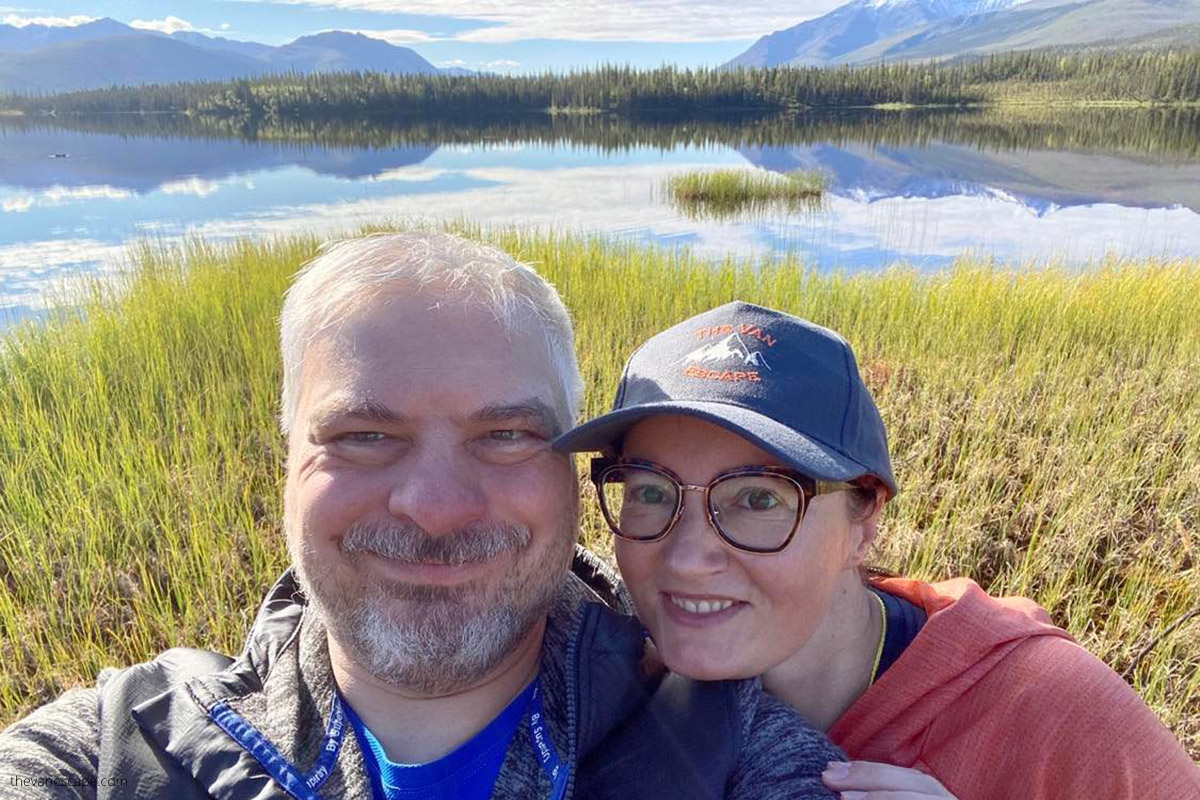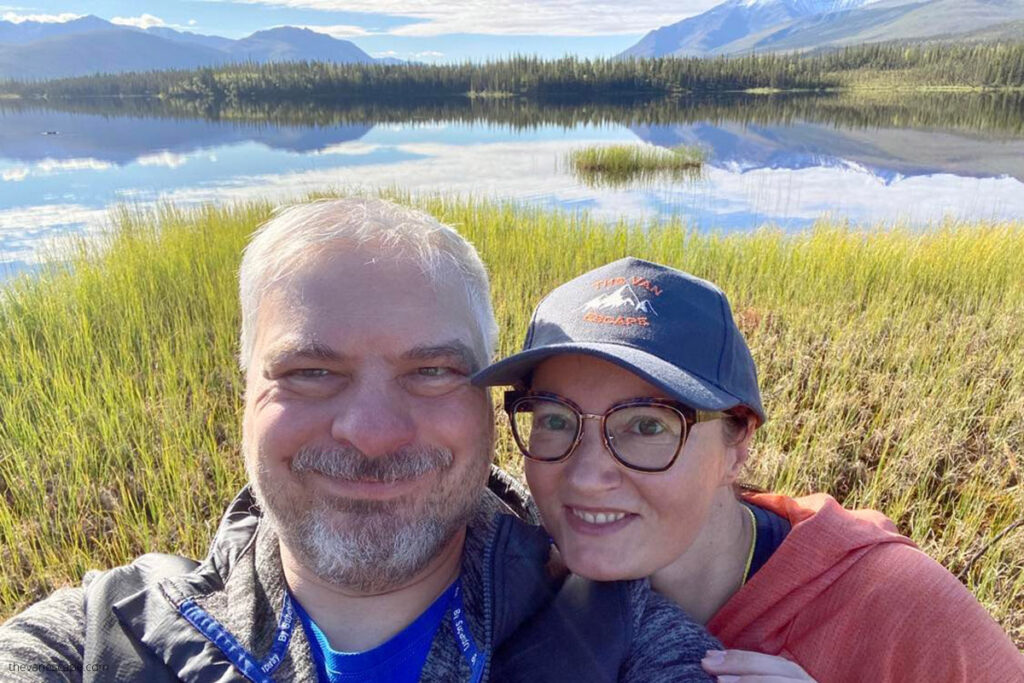 Our visit to the Gates of the Arctic was preceded by long preparation and research. It was combined with our road trip via the Dalton Highway and reaching Prudhoe Bay. We visited Gates of the Arctic from Coldfoot Camp. If you plan such a road trip, check out our tips about camping on Dalton Highway.
We don't keep secrets from you. We share tips and costs we incurred. And as we plan our next trip to Gates of the Arctic – you have all the up-to-date details from us. You'll find answers to questions about preparing for an expedition to the Gates of the Arctic National Park. Use Table of Content for more straightforward navigation.
In the further part of the article, you will find a short video from our trip to the Gates of the Arctic.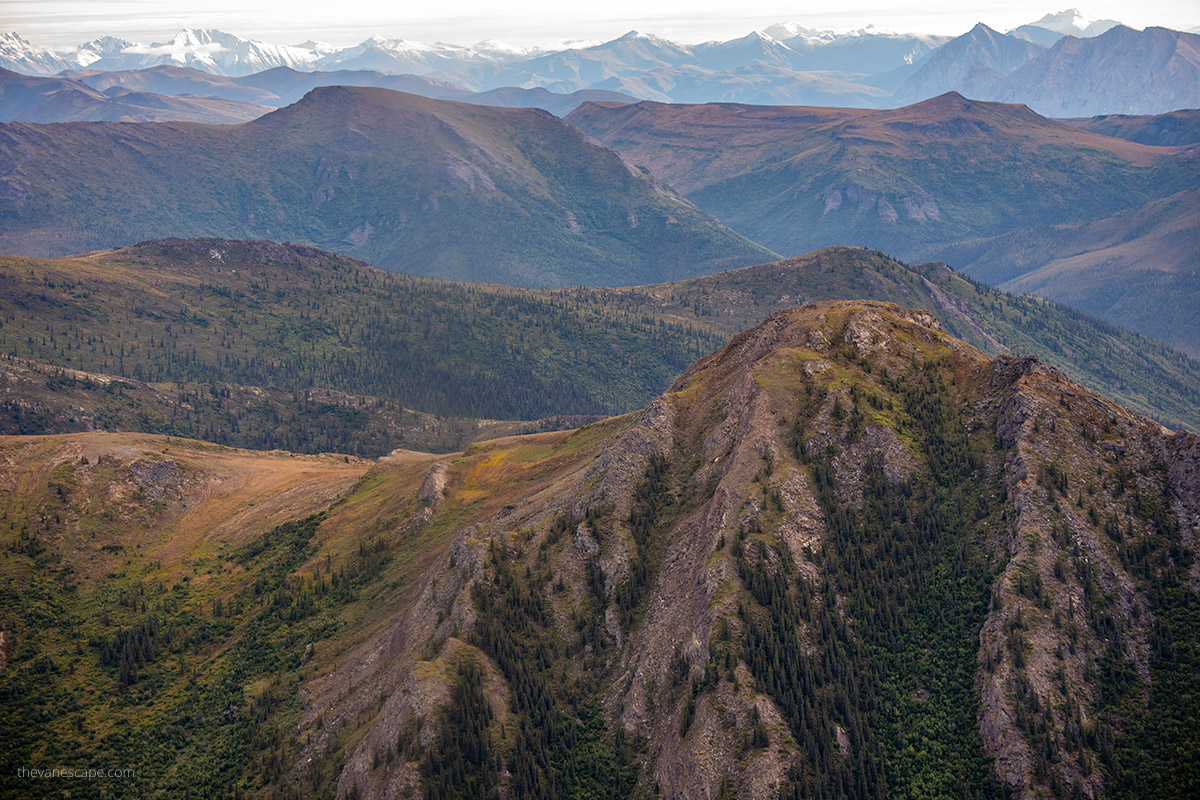 Where is the Gates of the Arctic National Park?
Gates of the Arctic National Park is located in northern Alaska, just north of the Arctic Circle. The park extends northward from the Arctic Circle and encompasses a vast area within the Brooks Range Mountains.
The Brooks Range, one of the world's most remote and least disturbed wilderness areas, extends some 700 miles through northern Alaska into Canada's Yukon Territory. This vast mountain range covers an area of about 110,000 square miles.
Within the Brooks Range, you'll find several notable national parks and wildlife refuges, including Gates of the Arctic National Park and Preserve and Kobuk Valley National Park. Gates of the Arctic National Park is the northernmost national park in the United States. Here, pristine wilderness and breathtaking landscapes make for an unforgettable experience.
Unlike many other national parks in the United States, there are no roads or trails in Gates of the Arctic. It's a place for adventurers seeking solitude and the chance to experience nature in its purest form. The rugged mountains, vast tundra, and meandering wild rivers create a breathtaking backdrop for those who dare to explore. A visit to the Gates of the Arctic is a challenging adventure.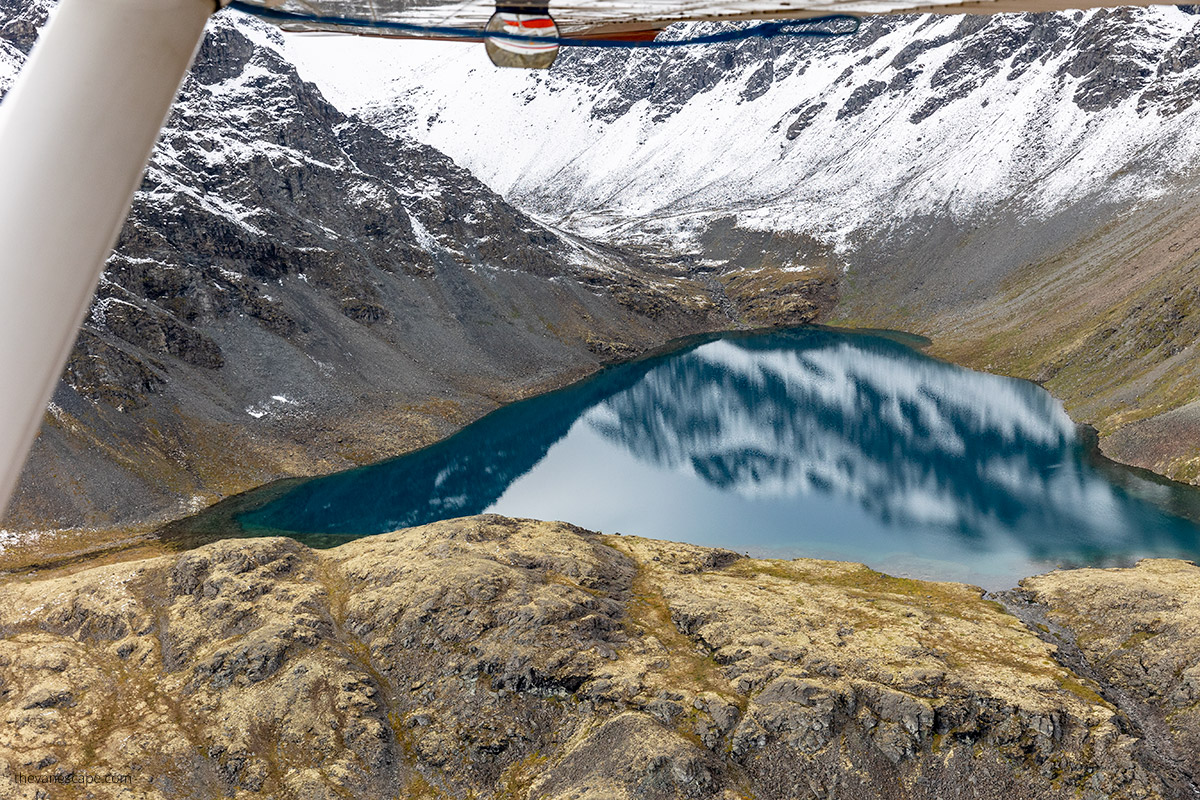 How to visit Gates of the Arctic National Park?
This remote wonderland boasts no roads, no marked trails, and amenities. You have several options to visit the Gates of the Arctic, and we will give you details for each.
You can rent an air taxi known as a bush plane. Once you touch down, you can hike in the mountains or float along one of the six wild rivers that meander through this wilderness.
You can hike to the park from Battles or Coldfoot, traversing the untamed terrain by foot.
Or choose a thrilling pack raft escapade on one of the six scenic and wild rivers.
You can embark on a tour led by experienced guides who know the ins and outs of this wild area.
Another option is admiring the Gates of the Arctic for a bird's-eye view. You can take a scenic flight that will leave you breathless.
Our Experiences: We booked an air taxi from Coldfoot and flew to the park. We wandered and hiked in the park. We also took a canoe trip on the lake. At the appointed time, our professional Alaskan bush pilot, Danielle, returned for us. We also did a scenic flight with Coyote Air around the park—details we provided below. A few chapters down – there is our video from this amazing trip.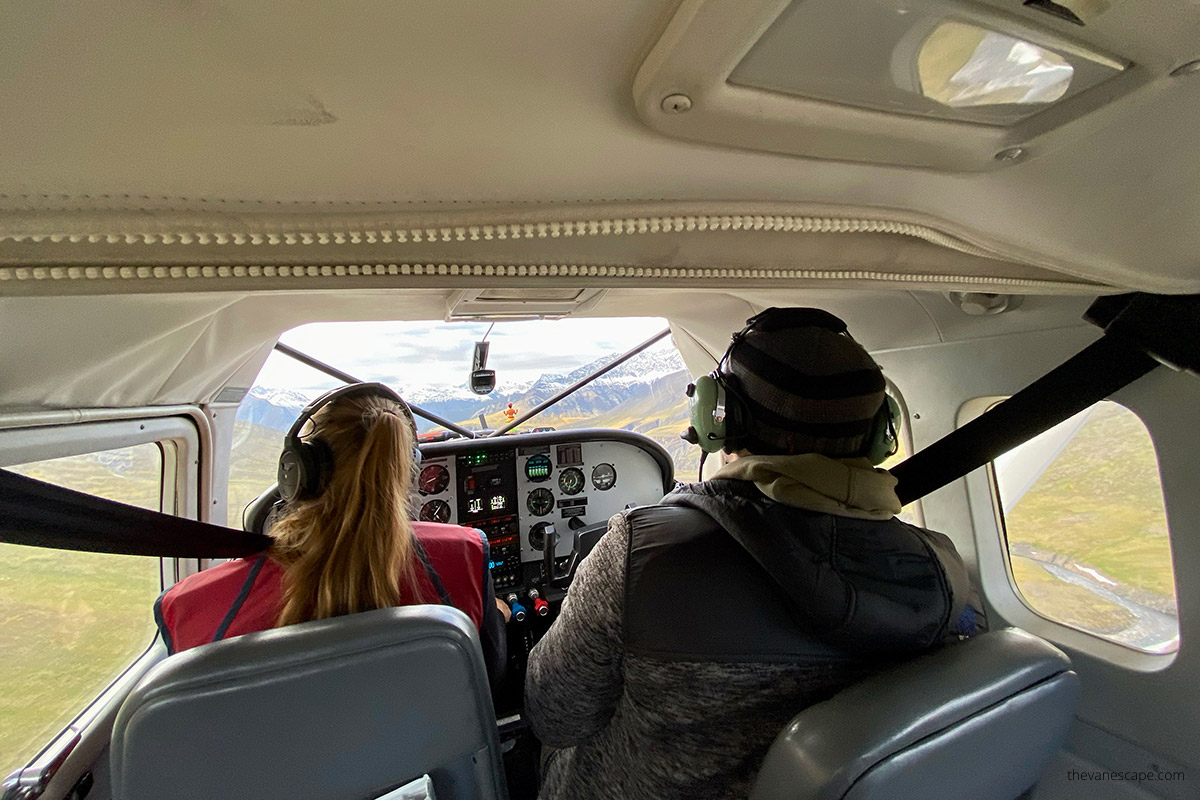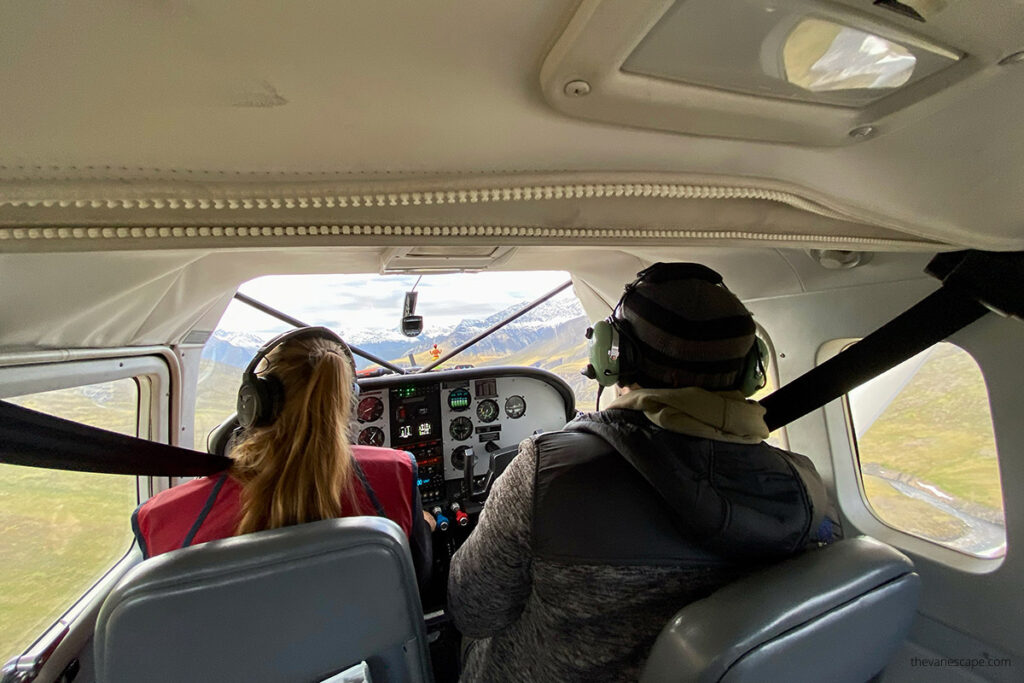 Important to Know Before You Go
For a visit to the Gates of the Arctic National Park, whether it's a day trip or a longer adventure, thorough preparation is essential. This remote wilderness has no trails or roads, and you'll be cut off from all modern conveniences. The park's remote location and rugged terrain make it an actual test of one's skills and self-sufficiency. Here you'll have to adapt to unpredictable weather, navigate through dense vegetation and carry all your supplies.
Remember that the park has no electricity, phone, or internet access. It's a true escape from the digital world.
Since no stores or services are in the park, you must bring all the necessary supplies. Pack enough food, water filter, and camping essentials to sustain you during your visit. Check out our detailed packing list for the Alaska trip. Plan your meals, take cooking utensils, and ensure you have a suitable place to camp. You can also order the delivery of additional supplies by air taxi (see below).
In case of emergencies or unforeseen circumstances, it's important that you have a well-stocked first aid kit with emergency survival. Remember that there is no access to medical facilities in the park, so self-care is key.
Before you head out, make sure you know and familiarize yourself with the park's rules and regulations. Leave no trace of your presence, respect wildlife and their habitats, and follow all guidelines set by park authorities.
Visiting the Gates of the Arctic National Park is a unique and rewarding experience, but it requires self-reliance and careful planning. You are unlikely to meet other tourists.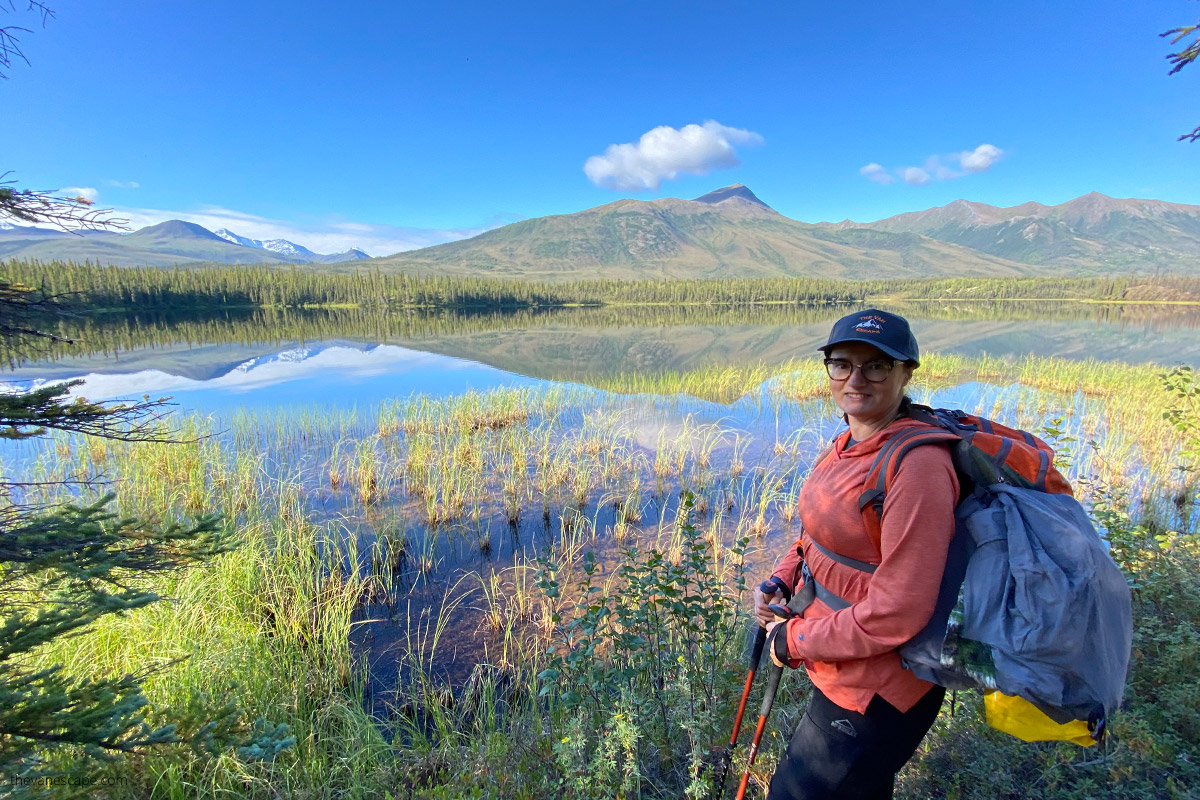 Wildlife at Gates of the Arctic
When exploring the Gates of the Arctic National Park, be prepared for wildlife encounters and potential challenges such as mosquitoes. The park is home to various wildlife, including black and grizzly bears, wolves, Dall's sheep, muskoxen, caribou, moose, coyotes, and many more. Park is also home to 145 species of birds.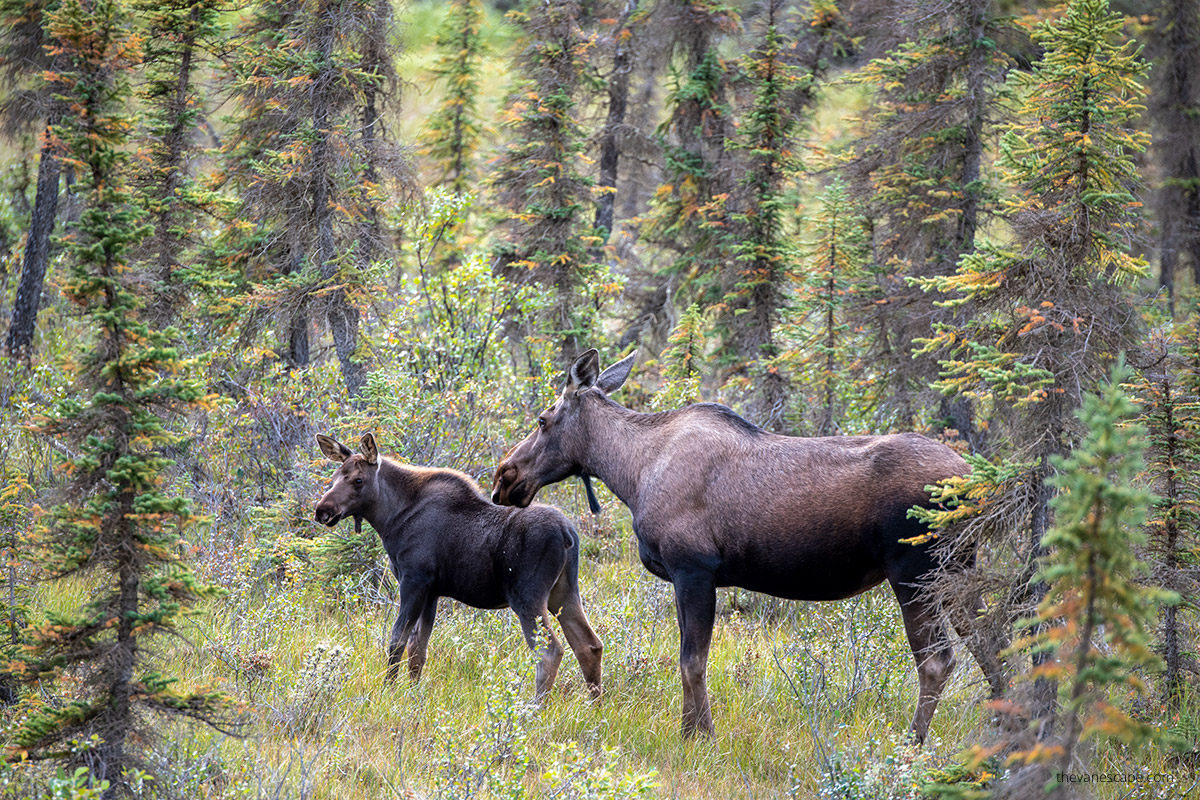 How big is the Gates of the Arctic National Park?
Gates of the Arctic National Park is the second largest national park in the United States, covering approximately 8.4 million acres. It has a size of Belgium. The park is enormous, and seeing it all is impossible unless you decide to stay for several months.
Picture this: if the Gates of the Arctic National Park were a giant birthday cake, large enough to feed every resident of Alaska, your visit to the park was you taking a teaspoon of that cake. It sounds like a tiny portion, right? That's exactly what exploring this park for a day or few days is like – it's just like a teaspoon of a vast and delectable birthday cake. That's why we are planning another extended visit. The cake tasted great, but a teaspoon was not enough to satisfy the appetite.
Therefore, before you prepare to visit the park, familiarize yourself with its central regions to determine what part of the park you want to see and where to organize an expedition. Below we present the characteristics of the park's various areas so that you can make the right decision.
Gates of the Arctic is exceeded in size only by Wrangell-St. Elias National Park and Preserve, which is also located in Alaska. However, getting to the Arctic is much more challenging, requires more preparation, and is more costly. We have a comparison, as we visited Wrangell-St. Elias as well.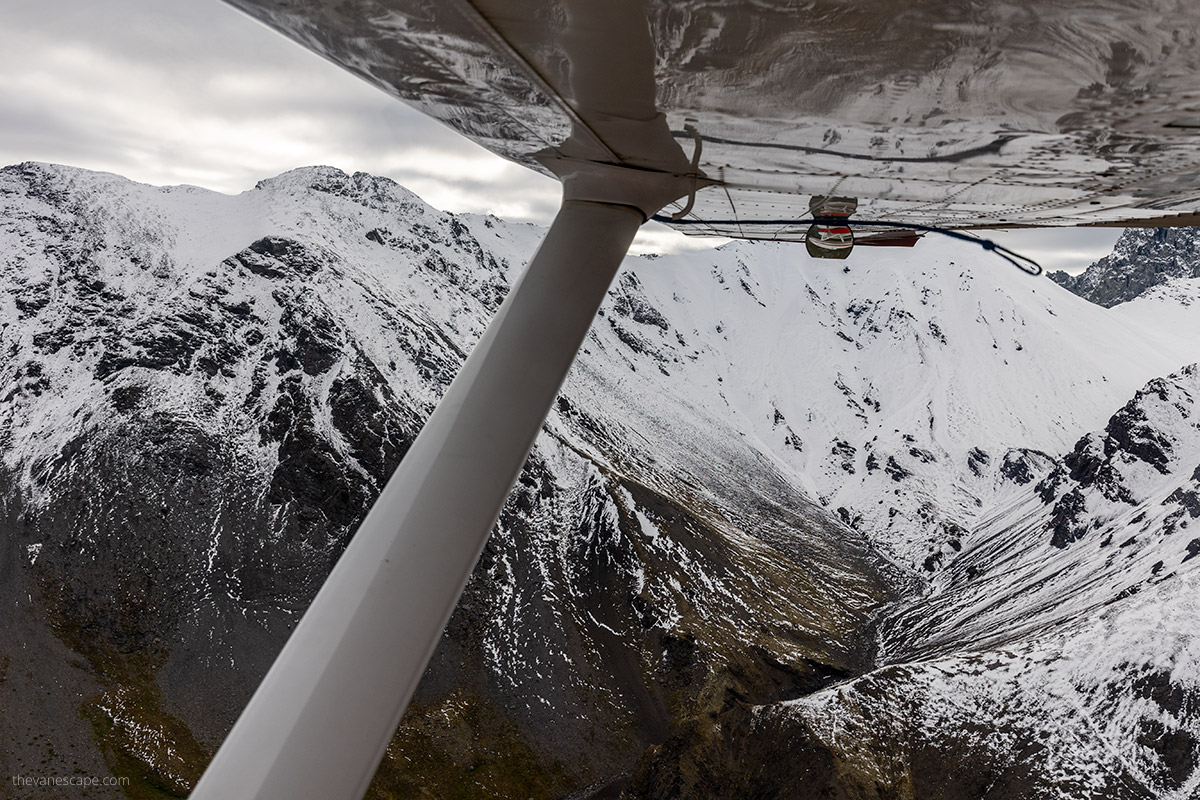 Gates of the Arctic Map
Many places in the park do not have a name; it's a vast wilderness space. There aren't too many good maps of this region either. In order to have an idea of the park and its main areas, we provided ourselves with this National Geographic Trails Illustrated Map. But remember that there are no trails in the park. This map will help you prepare, but you must have a topographical map of your chosen area for hiking/camping/river rafting in the park.
Be sure to get topographical maps of your chosen region. Check out NPS Geodiversity Atlas and USGS Topographical Maps online.
We also used Milepost Alaska to get to Coldfoot (but you won't find a map of the park in it; it will come in handy if you plan to drive the Dalton Highway on your own).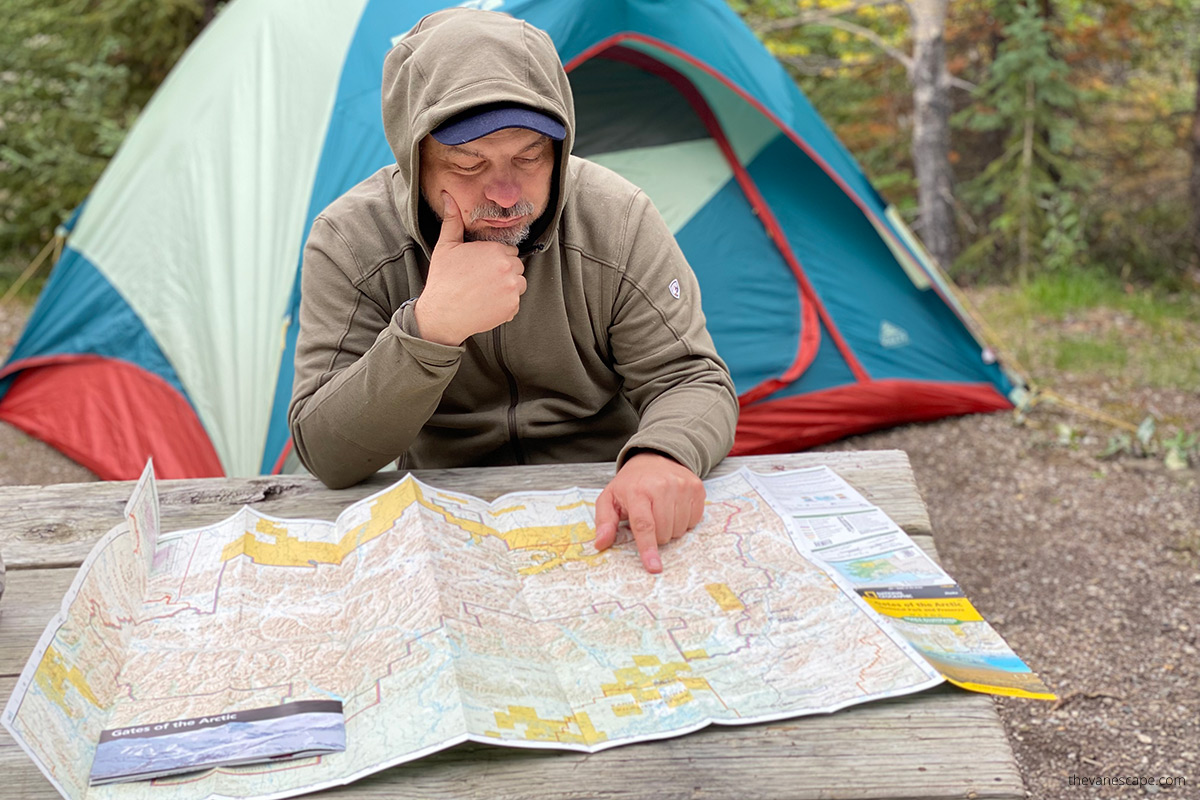 Can you drive to the Gates of the Arctic National Park?
You can't drive directly to the Gates of the Arctic National Park. Any roads or highways don't connect to this remote and wild Alaskan park. The lack of paved roads adds to the mystique of the park and preserves its pristine beauty. The journey to the Gates of the Arctic itself is an integral experience. You can get there by air taxi or hike. Below we provide you with details and possibilities so that you can choose the best option.
How to get to the Gates of the Arctic?
To reach the remote Gates of the Arctic National Park, you'll have to go on an adventure, as there are no roads or trails leading directly into the park.
If you start your journey from Fairbanks, Alaska, you'll find the gateway to the park there. Several small airlines in Fairbanks offer daily flights to the nearby communities of Bettles and Anaktuvuk Pass. Some flights even stop in Coldfoot on their way.
For most visitors, an air taxi is the preferred mode of transportation. These small aircraft, equipped with floats or tundra tires, offer an exhilarating aerial adventure as they take you into the park's heart. Below we list authorized air-taxi operators in this region and tell you who we have chosen.
If you're up for a challenge, you can also hike into the park from the Dalton Highway or the village of Anaktuvuk Pass. Remember that there are no set trails, and you may have to cross a river. This solution is only for the very experienced hikers in the Alaskan wilderness.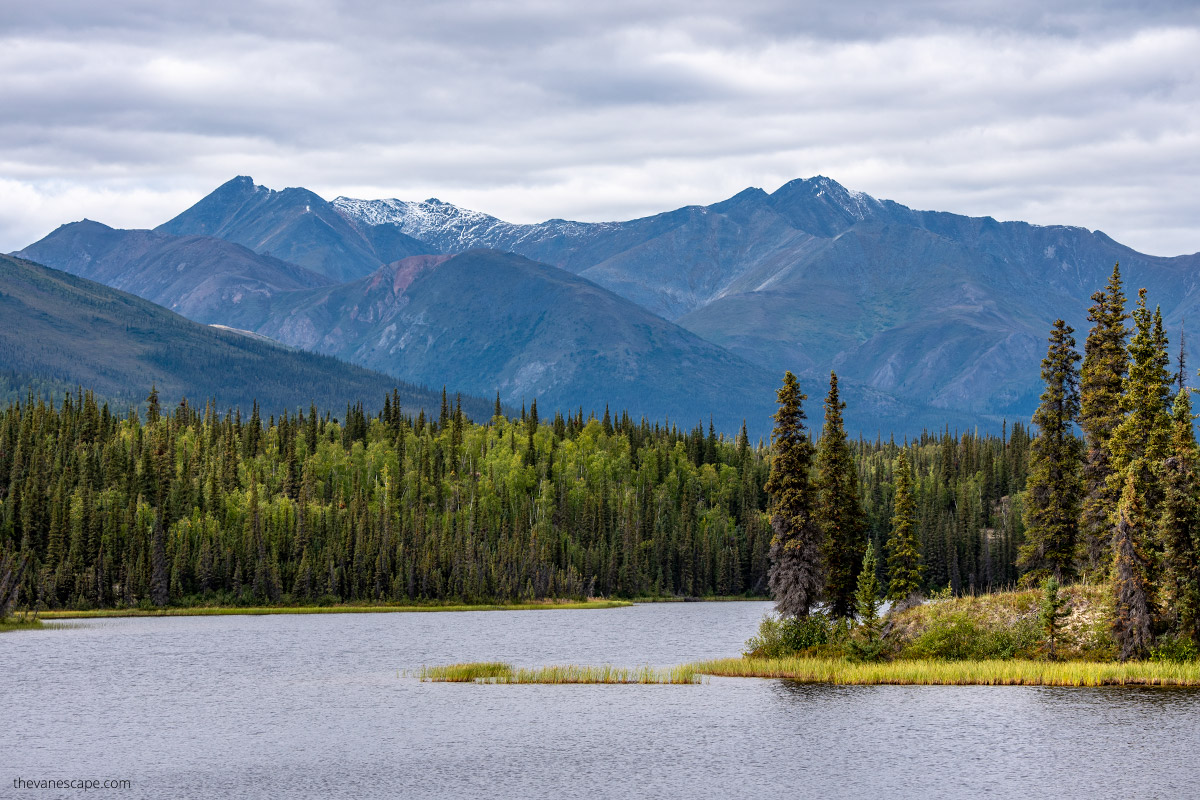 Directions from Fairbanks to Gates of the Arctic
If you prefer a road trip, drive 280 miles north of Fairbanks on the Dalton Highway to Coldfoot. Alternatively, you can take a short flight from Fairbanks. Coldfoot offers a number of amenities, including an air taxi, motel, store, café, post office, and even hiking trails and campgrounds. In the neighboring community of Wiseman, you'll find two lodges that offer a comfortable place to rest. From Coldfoot, you can either fly into the park or hike from the highway.
Our Tip: We took advantage of this option. We drove from Fairbanks to Coldfoot (check the Dalton Highway safety tips if you decide to take this trip). And from Coldfoot Camp (a small airport), we booked an air taxi flight with Coyote Air, who took us to the Gates of the Arctic National Park and then returned to pick us up. We also took a scenic flight over the Brooks Range with them.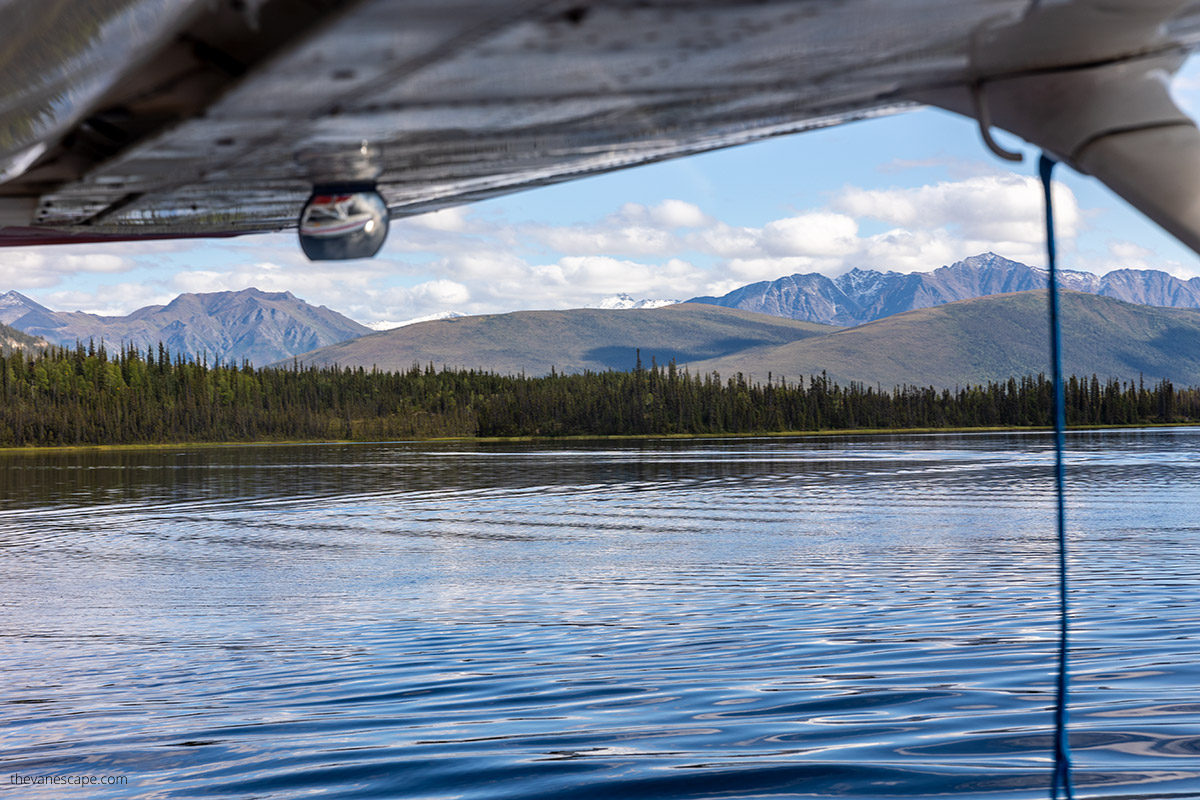 Directions from Bettles
You'll need to catch a flight to Bettles from Fairbanks, as there are no roads to this charming "bush" village." But don't worry, there are several air cabs, outfitters, and lodges in Bettles to help you with your trip. Before you catch your flight to the park, be sure to stop by the park's visitor center.
Directions from Anaktuvuk Pass
Anaktuvuk Pass is another exciting starting point to the Gates of the Arctic, but like Bettles, there's no road access. Fly into this Nunamuit village from Fairbanks and embark on a fascinating hike from the airstrip into the park. Remember to ask permission before camping on native land. While in Anaktuvuk Pass, be sure to visit the fascinating Nunamuit History Museum and explore the local store and post office.
Hiking Directions from Coldfoot
Coldfoot is also home to the Arctic Interagency Visitor Center. If you plan a hike to this extremely remote area, make sure to visit this center to get some tips from experienced staff. As no official trails lead from Coldfoot to the park, we cannot advise exactly where to start your trek. But the visitor center staff is very experienced and will surely tell you where it is best to set off on this demanding hike.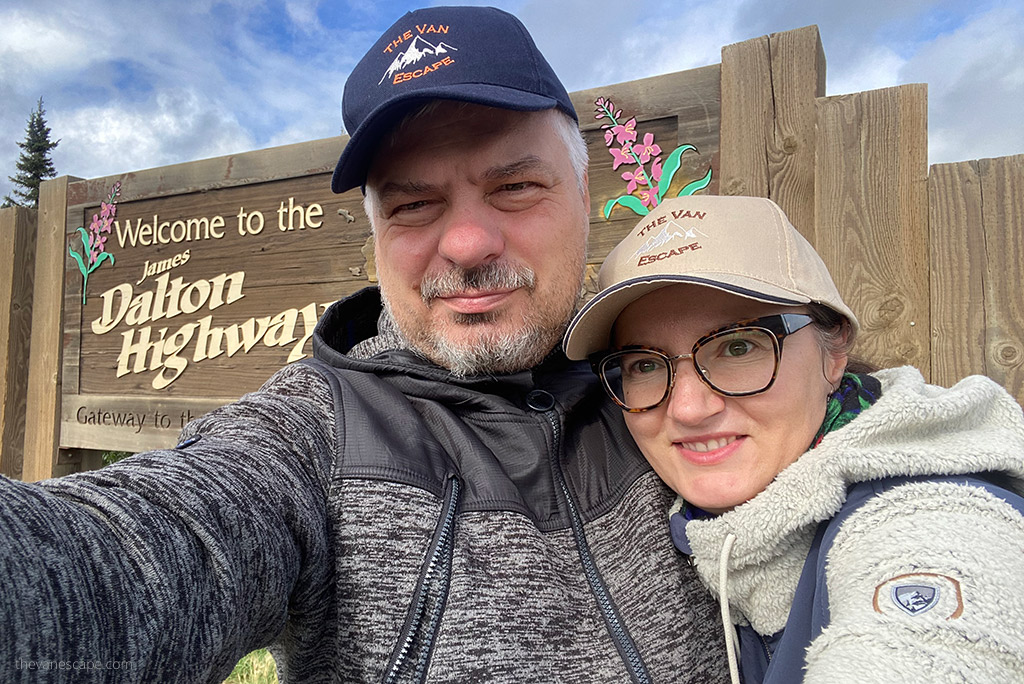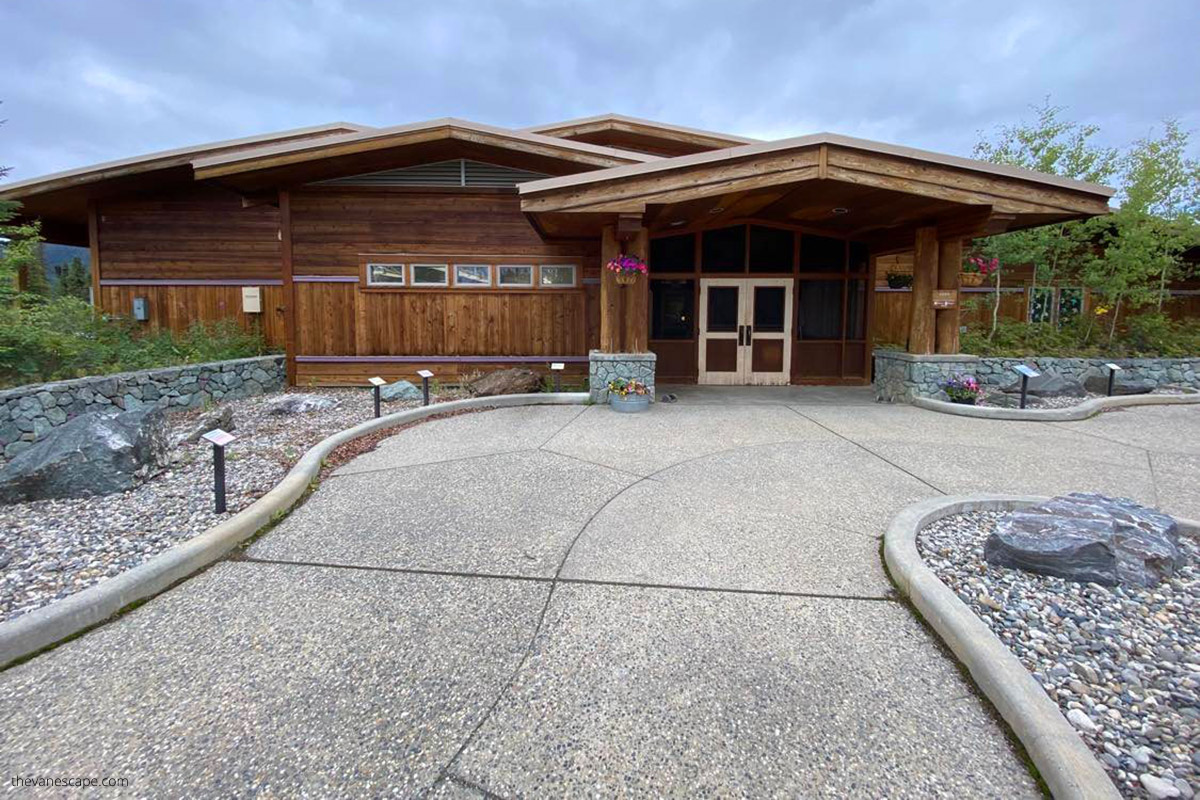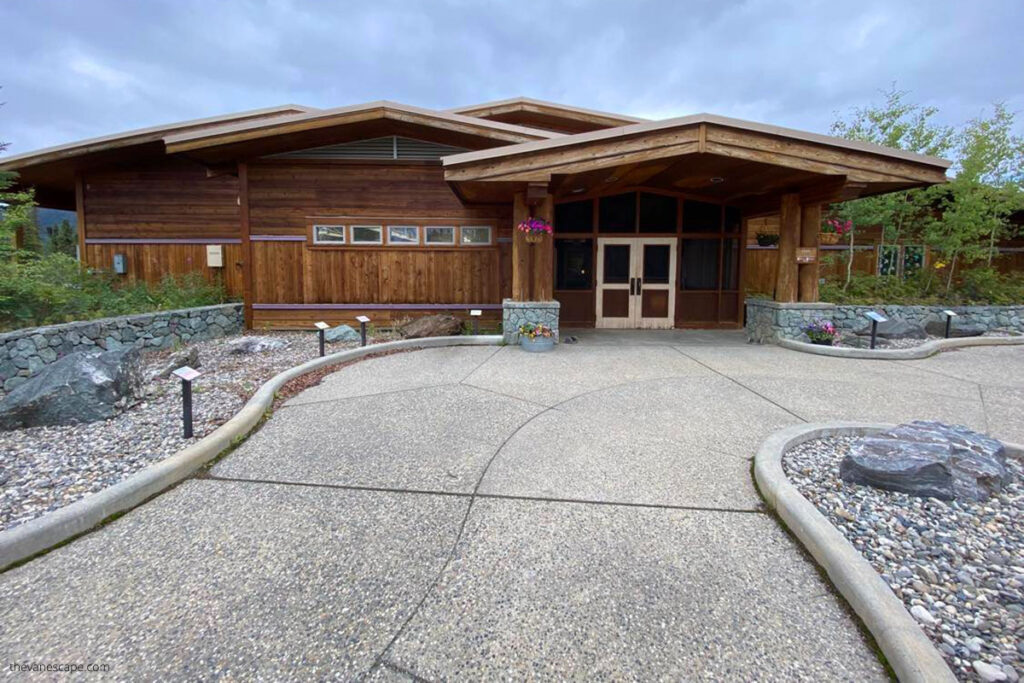 Air Taxi to Gates of the Arctic
Below is a list of authorized air-taxi operators in the northern Alaska region that you can contact to arrange your trip to the Gates of the Arctic.
Our Tip: Before you contact the selected Alaska air taxi, you need to know what region of the Gates of the Arctic you want to go to, what activities you plan to do, whether it is for one day or a week, or more, and whether you plan any additional food deliveries for the duration of the trip, how much your equipment weighs.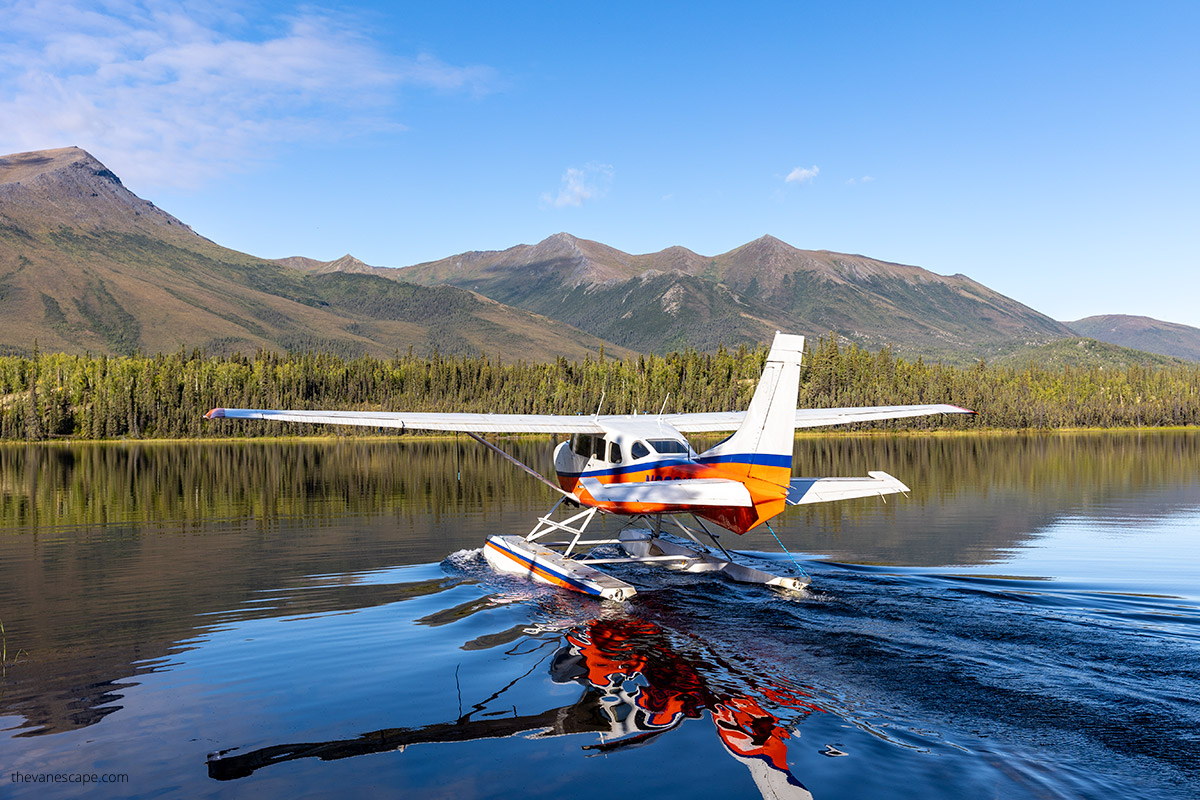 Gates of the Arctic Flightseeing
Almost all air taxi operators offer scenic flights over the park. It may be a flight over the park only, or it may be a flight with a short stop in the park. You can check out our photos from our flight over the Brooks Range and our flight over Denali with a glacier landing. We assure you it is worth choosing the Gates of the Arctic scenic flight as it is a fantastic experience. We highly recommend Fly Coyote.
Gates of the Arctic tours from Fairbanks
If you plan backpacking, hiking, camping, or wild river pack rafting adventures in the park, you can choose one of the many tour operators.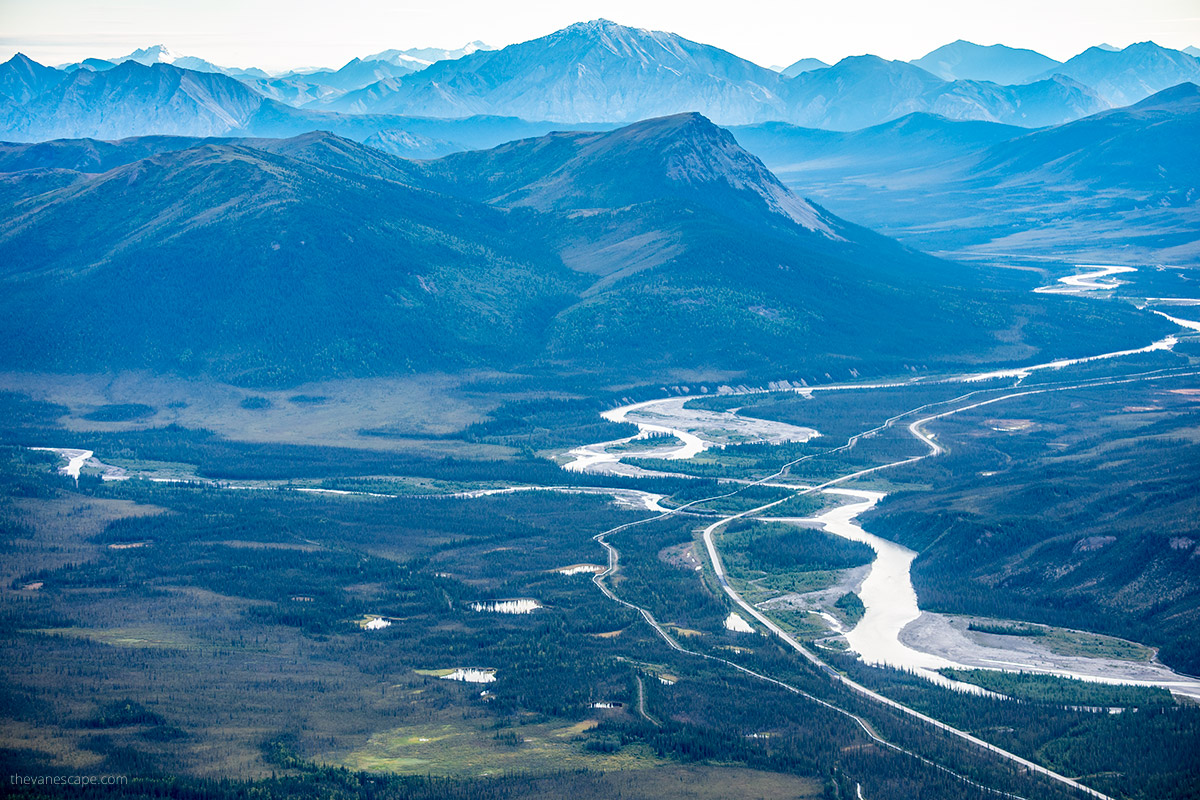 How much does it cost to get to Gates of the Arctic National Park?
There is no entrance fee for Gates of the Arctic National Park, but it is costly to get to the park.
The price depends on how much time you want to spend in the park and what activities you plan to do.
A one-day trip to the park from Coldfoot is about $960 for two people. A scenic flight over the park costs $475 for two people (from Coldfoot). A week or more in the park can cost $5-10K per person, depending on whether you plan a guided hike, organized rafting, or additional supply drops.
Our Experiences: Below is a short video from our trip to Gates of the Arctic. Please bear with us because video is not our strong skill yet. Since the use of drones in national parks is prohibited, we recorded this video using a DJI Osmo pocket camera. Bird-view pictures were taken from floatplane.
Places to go in Gates of the Arctic
The park is vast, so you must choose the region you want to visit because different operators serve different areas. Then it would be best to decide what activities you want to do in the park. This is key to planning your trip and costs. So get to know the characteristics of the main areas in the park to make your decision.
Bettles
Bettles Field, located near the village of Evansville on the Koyukuk River, is a gateway to the southern boundaries of Gates of the Arctic National Park and Preserve. It serves as a common access point for the park via air taxi and as a takeout spot for river trips originating from inside the park.
To reach the village, you can take an air service from Fairbanks since Bettles is not connected to the road system for most of the year. However, an ice road is open during winter to link it with the Dalton Highway.
Bettles Field and Evansville have a rich history, playing an important role as a stopping point in the Arctic. The area was home to various Alaska Native groups, including Koyukon Athabascans from the Koyukuk River region and Iñupiat peoples from the Upper Kobuk River. In the early 20th century, European prospectors arrived searching for gold, adding to the region's historical significance.
Today, Bettles hosts a park visitor center, providing valuable resources for travelers. Here, you can attend backcountry orientations, receive updates on park conditions, enjoy ranger programs, stamp your national park passport, and even borrow bear-resistant food containers for your adventures.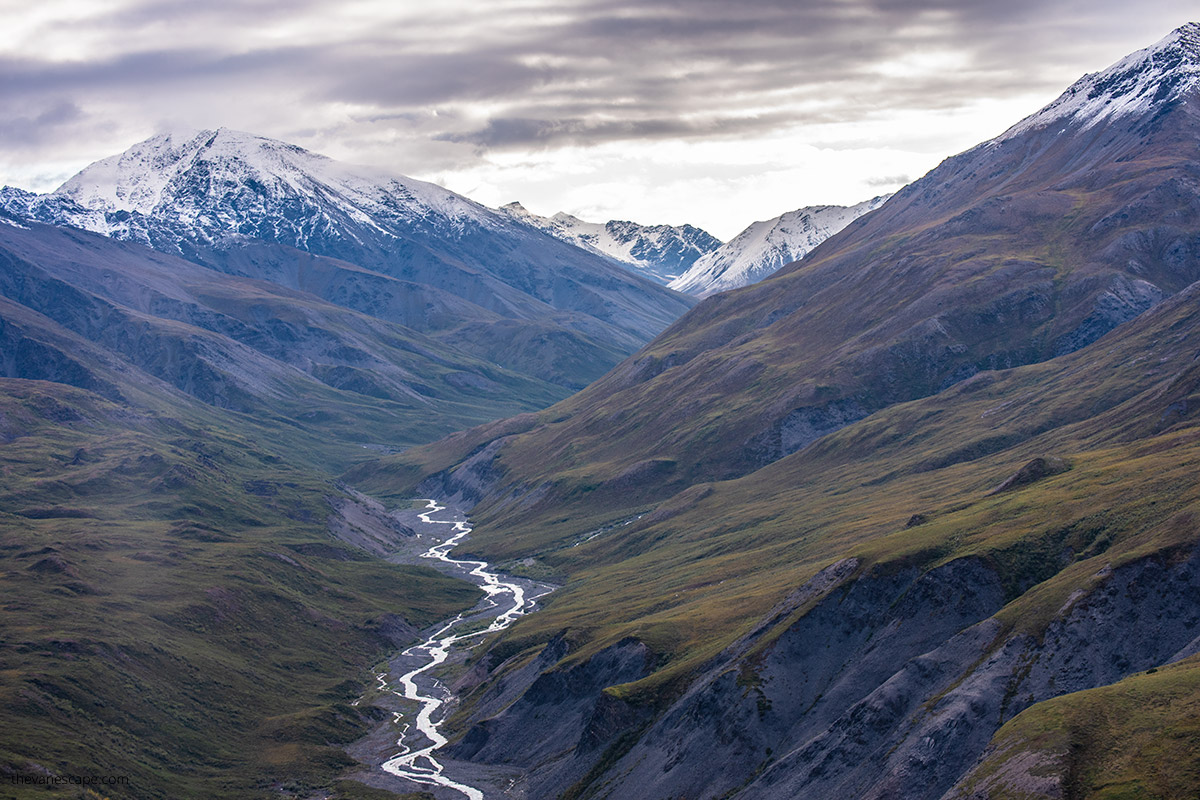 Anaktuvuk Pass
Anaktuvuk Pass is a small village where your exploration may begin. To get to Anaktuvuk Pass, you can take a commercial flight from Fairbanks. During the summer, national park rangers assist you at the ranger station. Keep in mind that Anaktuvuk Pass is a remote village without many services.
The village is home to the Nunamiut people, who have a rich history in the Brooks Range. They still rely on activities like hunting caribou to maintain their way of life. It's important to respect their traditions and daily activities when visiting.
You can learn more about the Nunamiut culture by visiting the Simon Paneak Memorial Museum in the village. It's a chance to discover their traditions and understand their deep connection to the land. Anaktuvuk Pass is a great starting point to explore the North Fork Koyukuk and the John River.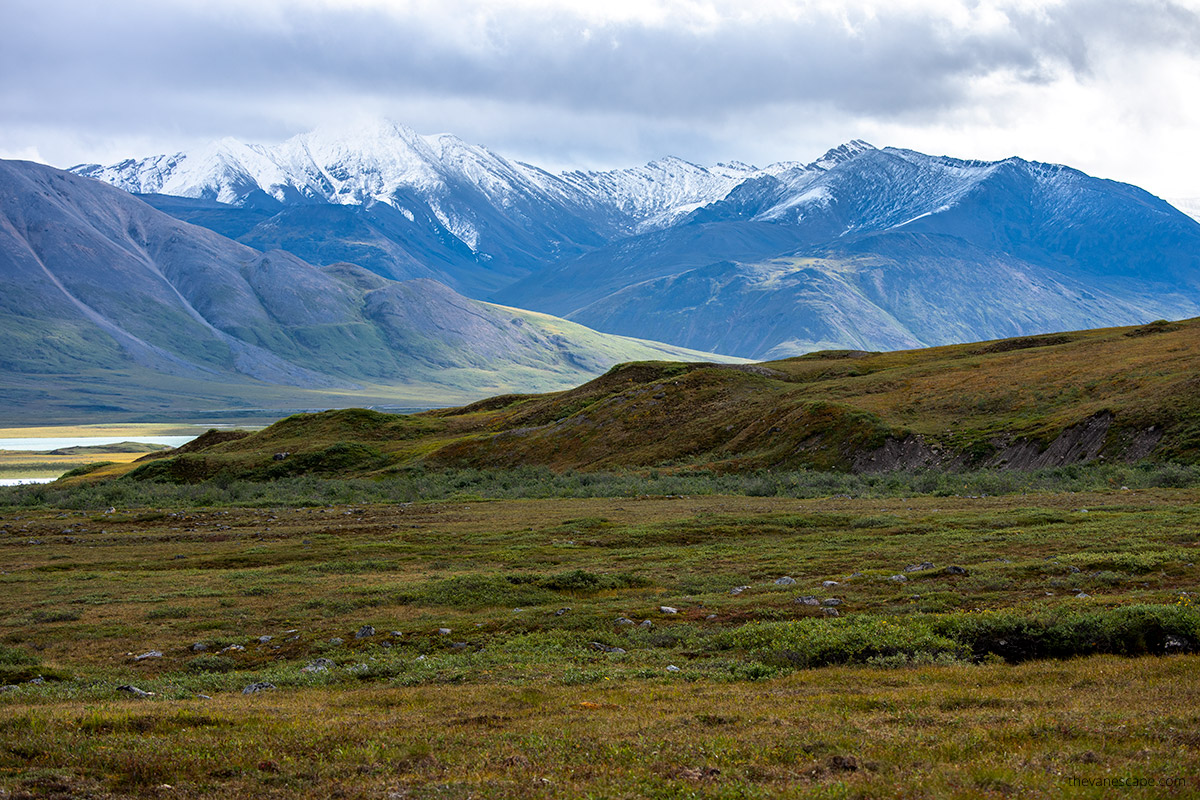 Arrigetch Peaks
The central Brooks Range, North America's northernmost mountain range, is surrounded by the magnificent Arrigetch Peaks. These stunning peaks rise high above the surrounding area and have long been a significant landmark for the indigenous people of northwestern Alaska.
The Arrigetch Peaks are made of rugged granite carved by glaciers and running water, creating sharp edges and towering rock faces. They stretch across 38,000 acres, bordered by the upper Kobuk Valley, Awlinyak Creek, and the Alatna Valley. The Arrigetch Peaks are perfect for experienced climbers looking for technical ascents in the Gates of the Arctic.
Within this area, you'll find eleven small cirque glaciers and evidence of past glacial activity. The peaks exhibit beautiful transitions between rock types and support diverse ecosystems, including tundra and boreal forest.
The Arrigetch Peaks were designated National Natural Landmark in 1968 due to their outstanding beauty and geological significance.
Wild Rivers in Gates of the Arctic National Park
There are six designated Scenic and Wild Rivers in the Gates of the Arctic National Park: John River, Noatak River, Kobuk River, Alatna River, Tinyaguk River, and the North Fork of the Koyukuk River. These rivers offer thrilling floating adventures and incredible wildlife sightings.
These rivers showcase the park's diverse landscapes, from wide glacial valleys to picturesque vistas, rolling tundra, and carved canyons. They have been important routes for both wildlife and humans for ages.
For river travel, opt for rafts, inflatable canoes, pack rafts, or collapsible boats, as air transportation is more convenient. Check with charter operators or local vendors for available options. The rivers typically have Class I to II rapids, with some reaching Class II-IV. However, conditions can change rapidly, and challenges like cold water, fluctuating levels, logjams, and rapids may arise.
Remember that rivers can change dramatically during spring break-up, and water levels can rise due to rainfall. Northern rivers quickly respond to rain, as the water flows directly into them. Rivers usually become ice-free by mid-June.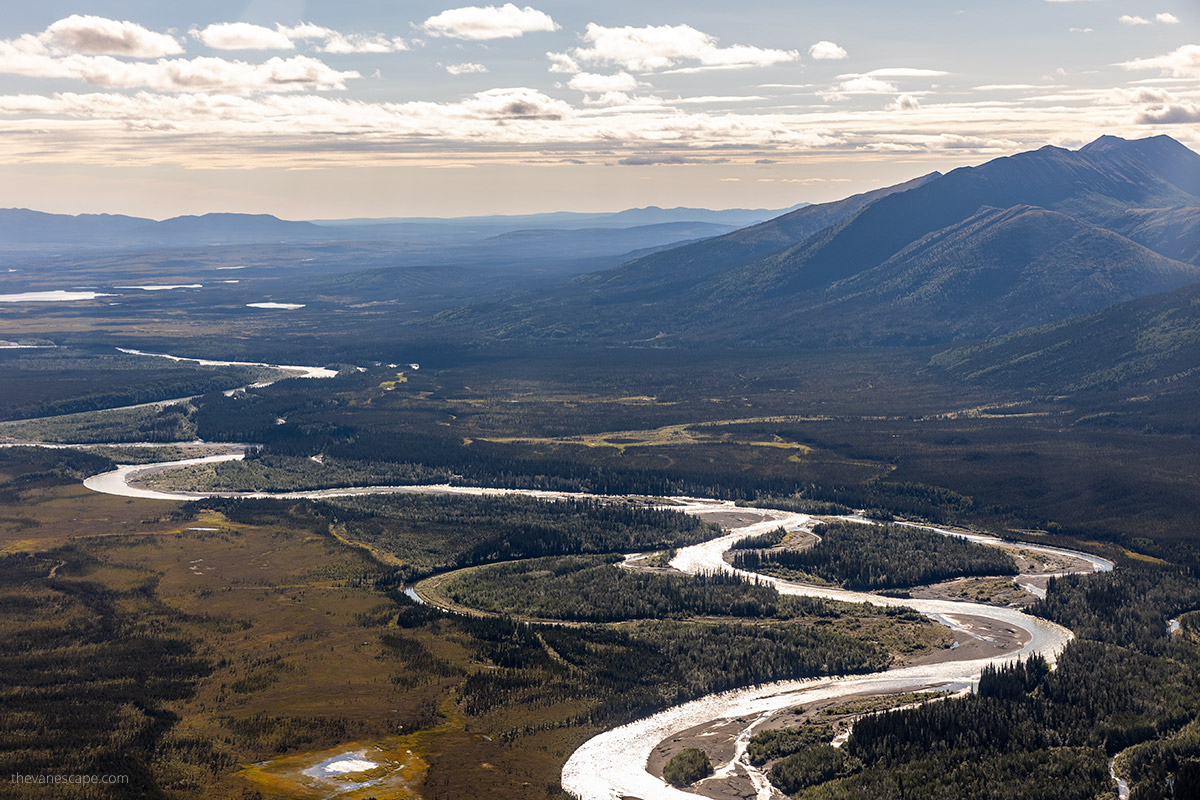 North Fork of the Koyukuk River
We start from the North Fork of the Koyukuk River as we had a chance to admire its beauty and wilderness. This river flows about 100 miles through the stunning Endicott Mountains in the Central Brooks Range. This river offers excellent floating conditions and outstanding hiking opportunities, especially in the upper parts of its watershed.
You'll be captivated by the remarkable scenery along the way, including iconic landmarks like the Frigid Crags and Boreal Mountain, known as the "Gates to the Arctic." The North Fork merges with the Middle Fork Koyukuk River, allowing you to navigate its waters to Bettles Field.
This area is a paradise for wilderness backpacking, offering breathtaking landscapes and a sense of true solitude. The North Fork also provides access to the Tinayguk River, opening up a route to explore the John River and Wild River drainages.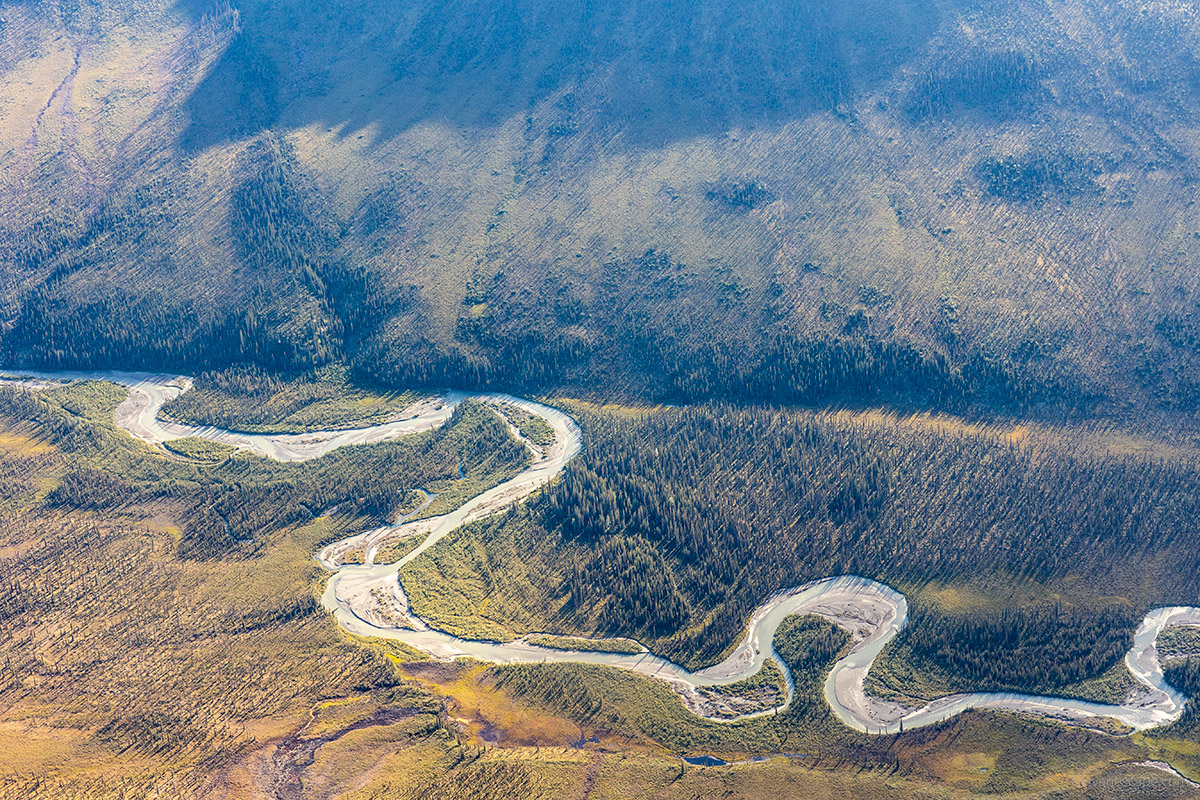 Tinayguk River
The Tinayguk River as it meanders for approximately 45 miles from the Endicott Mountains until it merges with the North Fork Koyukuk River. This river, the longest North Fork tributary, lies entirely within the pristine wilderness of Gates of the Arctic National Park.
The Tinayguk River begins as a small stream high in the Endicott Mountains, flowing through spectacular valleys carved by glaciers and bordered by rugged mountains. Unlike the more accessible North Fork, reaching the Tinayguk requires more effort but provides numerous opportunities for hiking and backpacking adventures.
Accessing the Tinayguk River is challenging, with most floaters opting to hike in from Anaktuvuk Pass or the North Fork of the Koyukuk River with pack rafts. There are no suitable landing areas for fixed-wing aircraft near the river, making foot travel the only option.
John River
The 136-mile-long John River winds its way from the majestic Endicott Mountains, standing at 6,000 feet, until it merges with the Koyukuk River.
Starting at Soakpak Mountain, the John River flows through the picturesque Anaktuvuk Pass before heading south through the alpine tundra and forested valleys of the Brooks Range. The river carves a narrow corridor along its course, enhancing its distinctive character and leading you through beautiful landscapes and diverse ecosystems.
The upper sections of the river offer an exciting float experience, ranging from Class 2 to Class 3+ rapids when water levels are high enough. As you venture downstream, the river becomes gentler and a perfect option for a family float adventure.
For those who prefer hiking and backpacking, the river's upper reaches provide excellent opportunities to explore.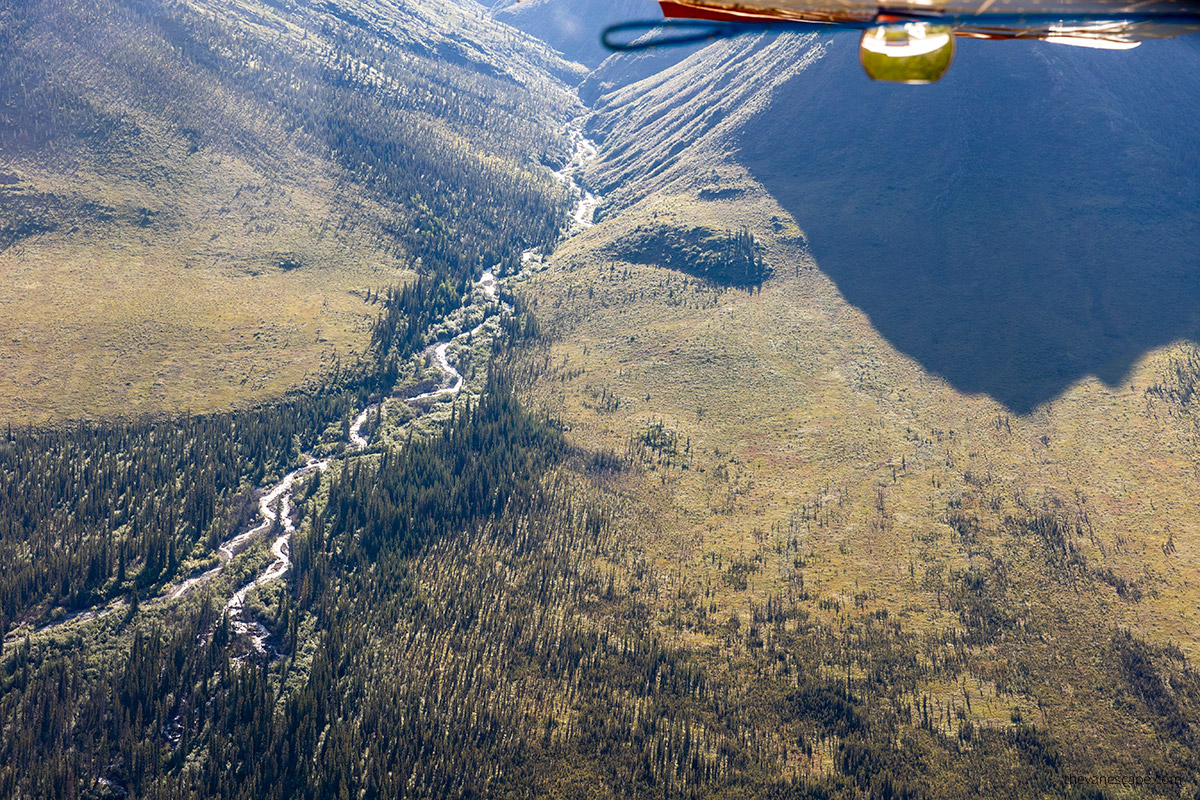 Alatna River
The Alatna River flows 145 miles from the stunning Endicott Mountains to the Koyukuk River. This wild Alaskan river offers a remarkable wilderness experience with abundant wildlife and breathtaking scenery.
Access to the Alatna River is possible by floatplane or bush plane from Bettles. The first 40 miles of the river have fast currents, but it becomes calmer and safer as it widens. You can enjoy a serene rafting experience while taking in the beautiful surroundings.
The Alatna River is ideal for floating and provides access to excellent hiking and climbing opportunities. Explore the adjacent valleys and majestic mountains along the upper portion of the river, where you can enjoy scenic hikes. The river is also the gateway to the famous Arrigetch Peaks, known for their challenging rock climbing and mountaineering adventures.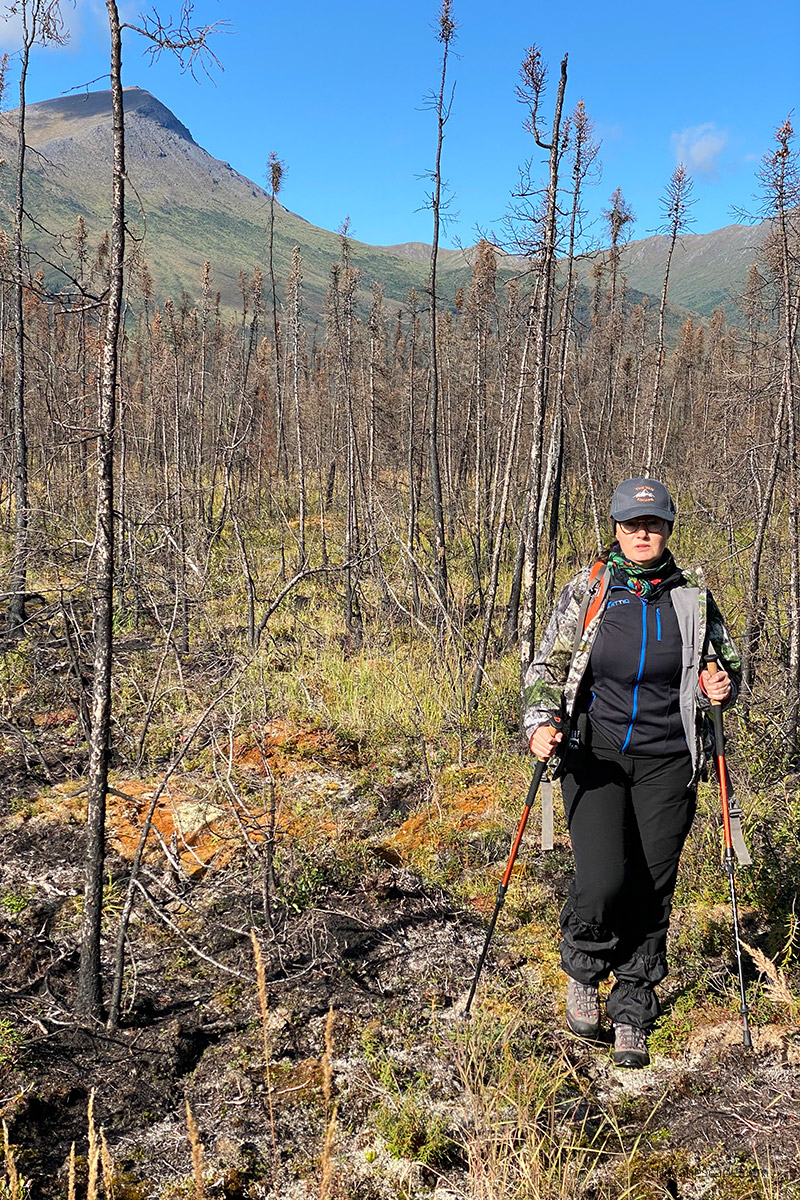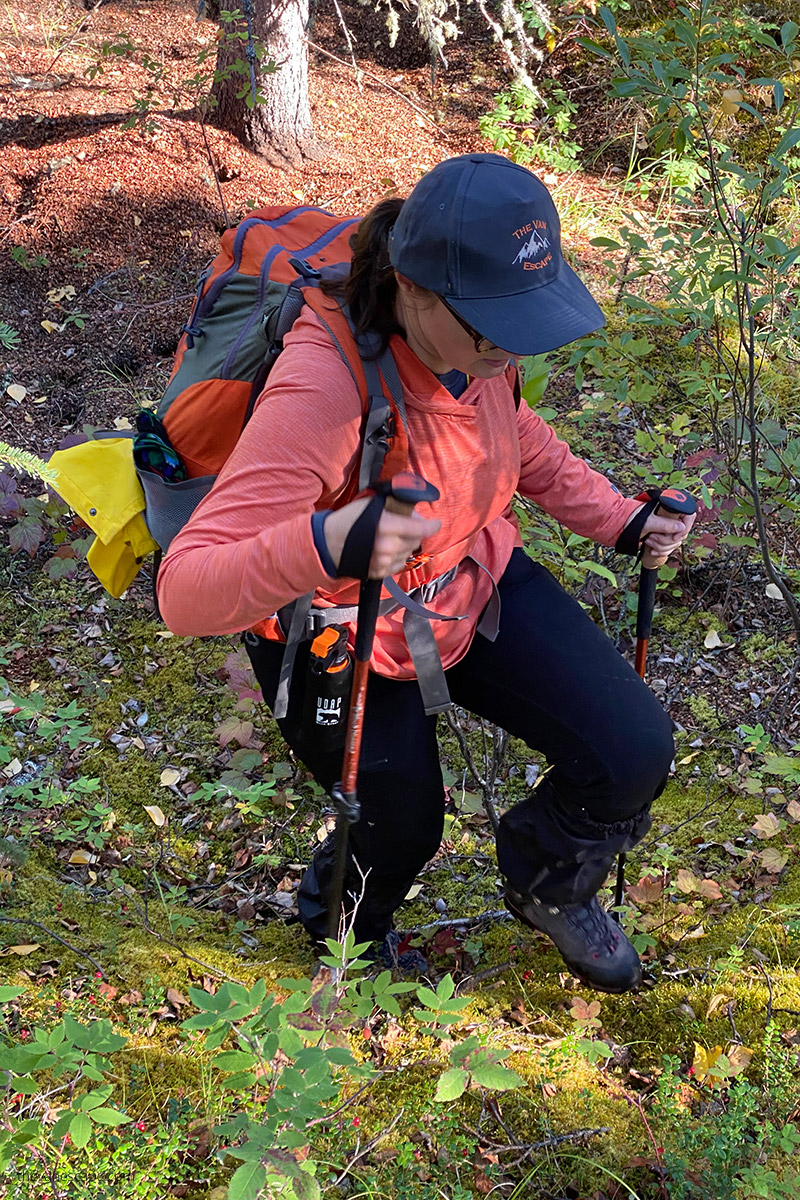 Noatak River
The Noatak River, one of Alaska's longest designated Wild Rivers, offers a remarkable adventure. Flowing entirely above the Arctic Circle, it traverses diverse landscapes, including alpine tundra, canyons, plains, and a flat coastal delta where it merges with Kotzebue Sound.
Floating along the Noatak River, you'll pass through a glacial valley adorned with snow-capped peaks, providing a picturesque backdrop for wildlife observation. The river offers an easy to moderate floating experience.
The Noatak River is America's largest mountain-ringed river basin. Within the Gates of the Arctic National Park, the Noatak River stretches approximately 65 miles, and beyond that, it continues for another 265 miles through Noatak National Preserve.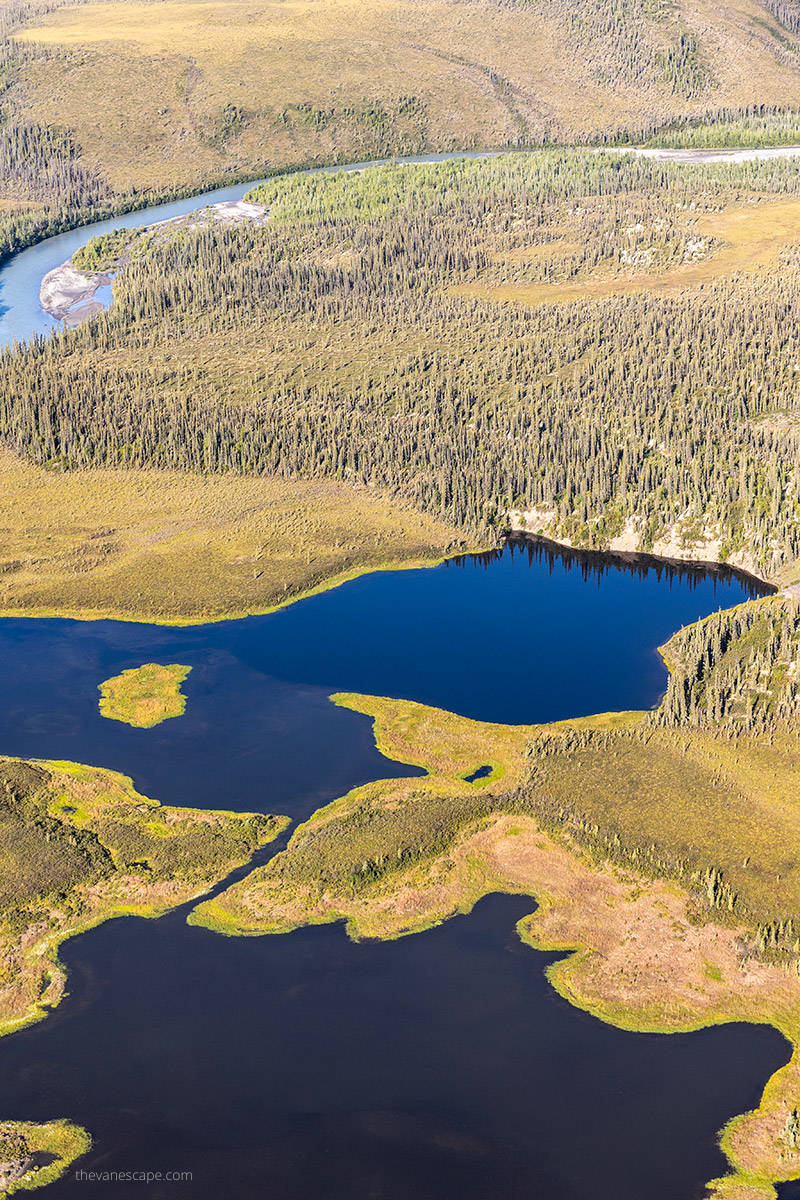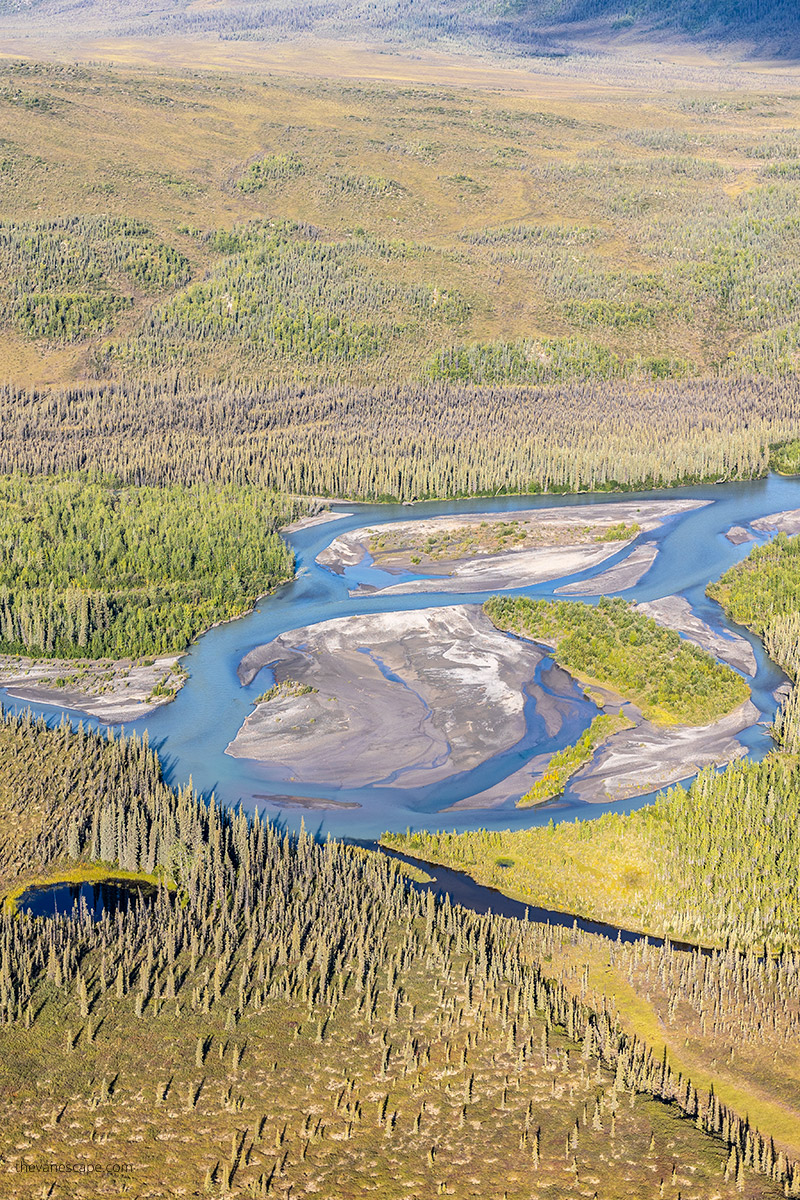 Kobuk River
The Kobuk River, stretching 380 miles, originates in the Endicott Mountains of the Brooks Range and flows westward until it reaches Kotzebue Sound. Within the boundaries of the Gates of the Arctic National Park & Preserve, approximately 110 miles of the river offer a stunning wilderness experience.
Situated in the southernmost reaches of the Brooks Range, the Kobuk River meanders through a vast valley, boasting one of the largest continuous forested areas in the Park and Preserve. This exceptional float river provides abundant opportunities for hiking in the upper sections. While there are some challenging rapids below Walker Lake, with stretches reaching up to Class V, the overall experience is remarkable.
Sport hunting (in the preserve only), fishing, and wildlife observation are popular activities along the Kobuk River. Anglers are particularly drawn to the Kobuk River for its renowned shellfish fishery, known for its trophy-sized catches. Chum salmon, arctic grayling, and whitefish can also be found in various stretches of the river.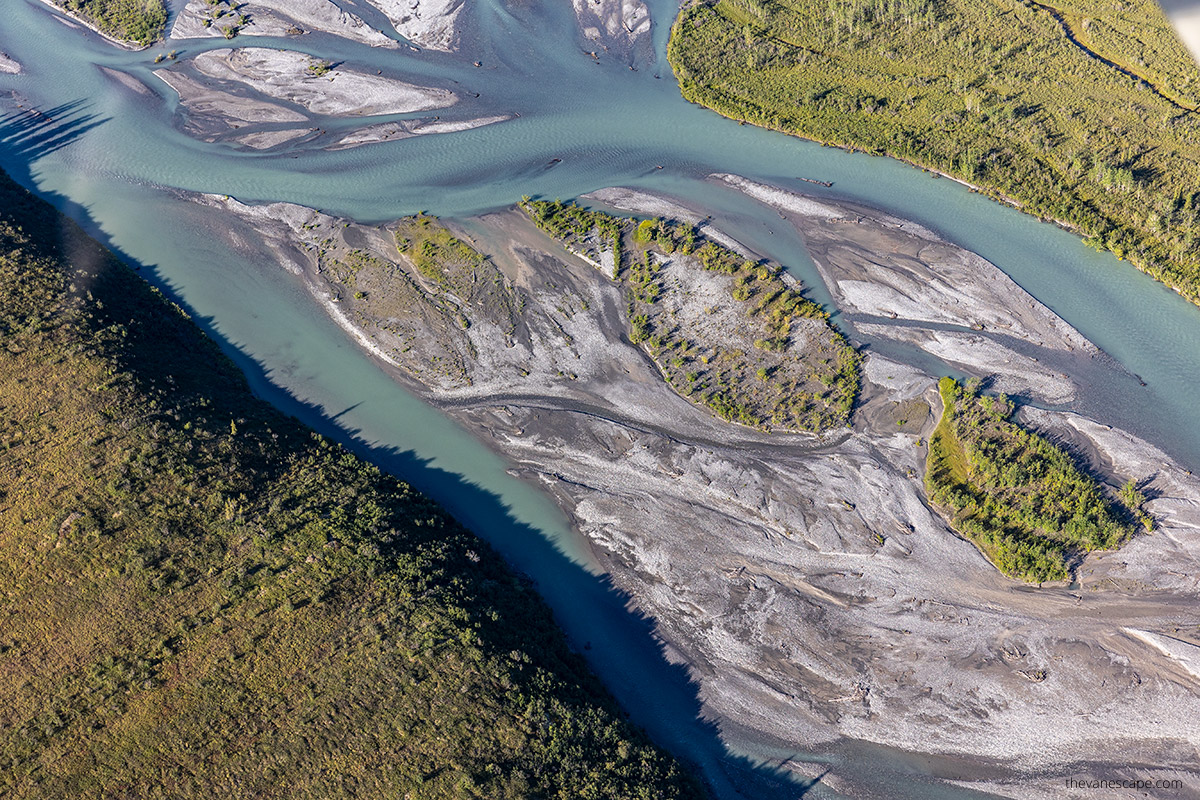 Things to do in Gates of the Arctic National Park
Backpacking and Hiking
According to the park website, experienced hikers in the Gates of the Arctic consider 6 miles a good day's travel. We made around 5 miles during the day, and we were exhausted. Hiking in the Gates of the Arctic is challenging as no established trails exist in this vast wilderness. Thick vegetation, uneven ground, and frequent stream crossings slow your progress. Be prepared to cross multiple rivers during your trip, as water levels vary with the weather. To plan your journey effectively, have topographic maps on hand.
Plan your route: Research and map out your desired trails beforehand. Consider your fitness level, weather conditions, and available resources such as water sources and campsites.
Pack essentials for Alaska adventure: Bring sturdy gear, including proper hiking boots, a reliable backpack, and lightweight, nutritious food. Don't forget essentials like a map, GPS, compass, first aid kit, and extra layers for changing weather conditions.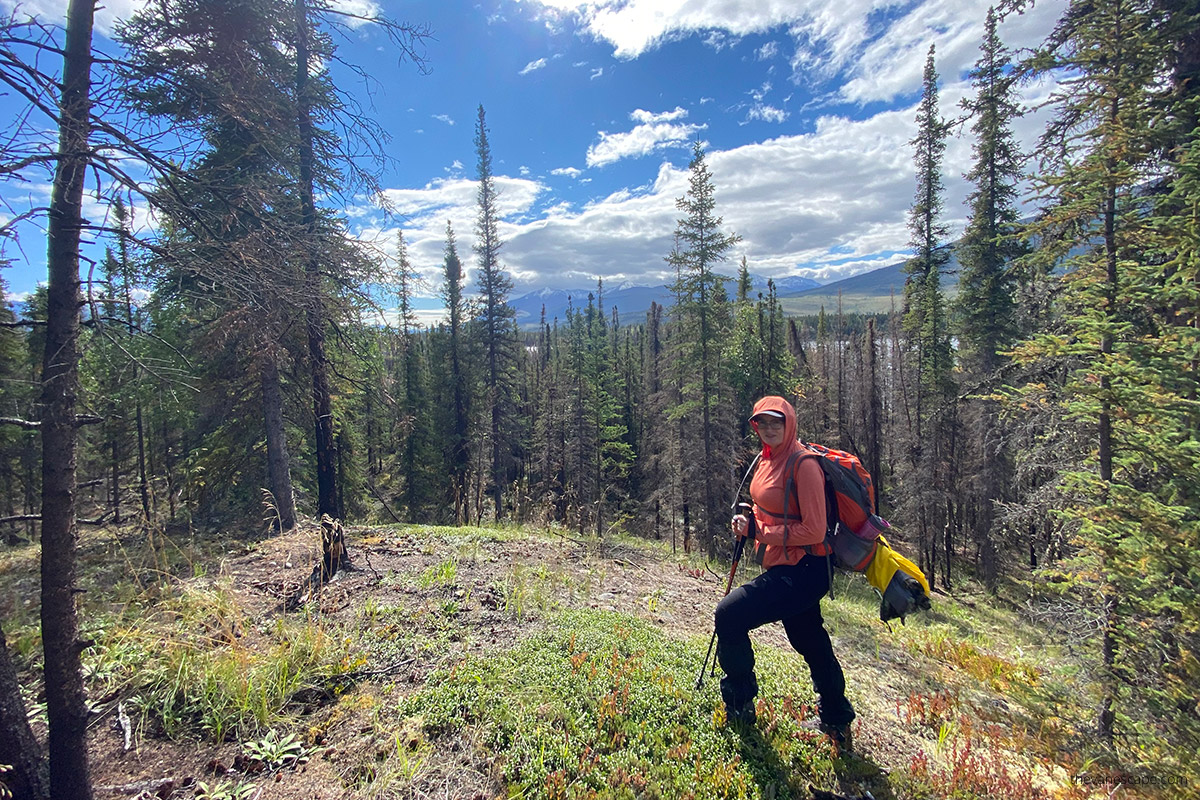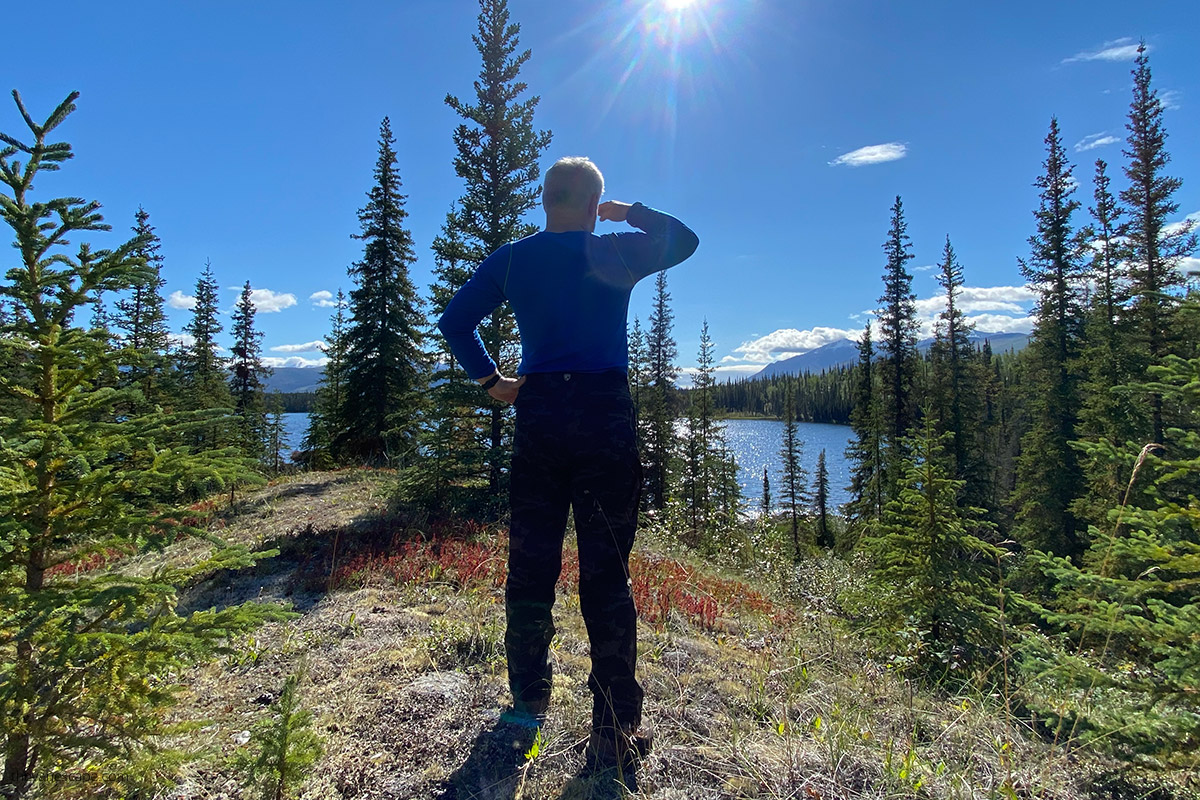 Camping
Camping in the Gates of the Arctic National Park and Preserve requires careful planning and consideration. With no designated campsites, camping on durable surfaces like gravel bars is best. These sites often have fewer mosquitoes. Remember to stay alert as water levels can rise unexpectedly. Protect the fragile Arctic ecosystem and enjoy your camping experience responsibly.
Follow Leave No Trace principles: Respect the park's pristine environment by leaving your campsite as you found it. Minimize your impact by properly disposing of waste.
Be wildlife-aware: Store food securely and away from your sleeping area to prevent attracting animals. Familiarize yourself with wildlife safety guidelines and keep safe from wildlife encounters.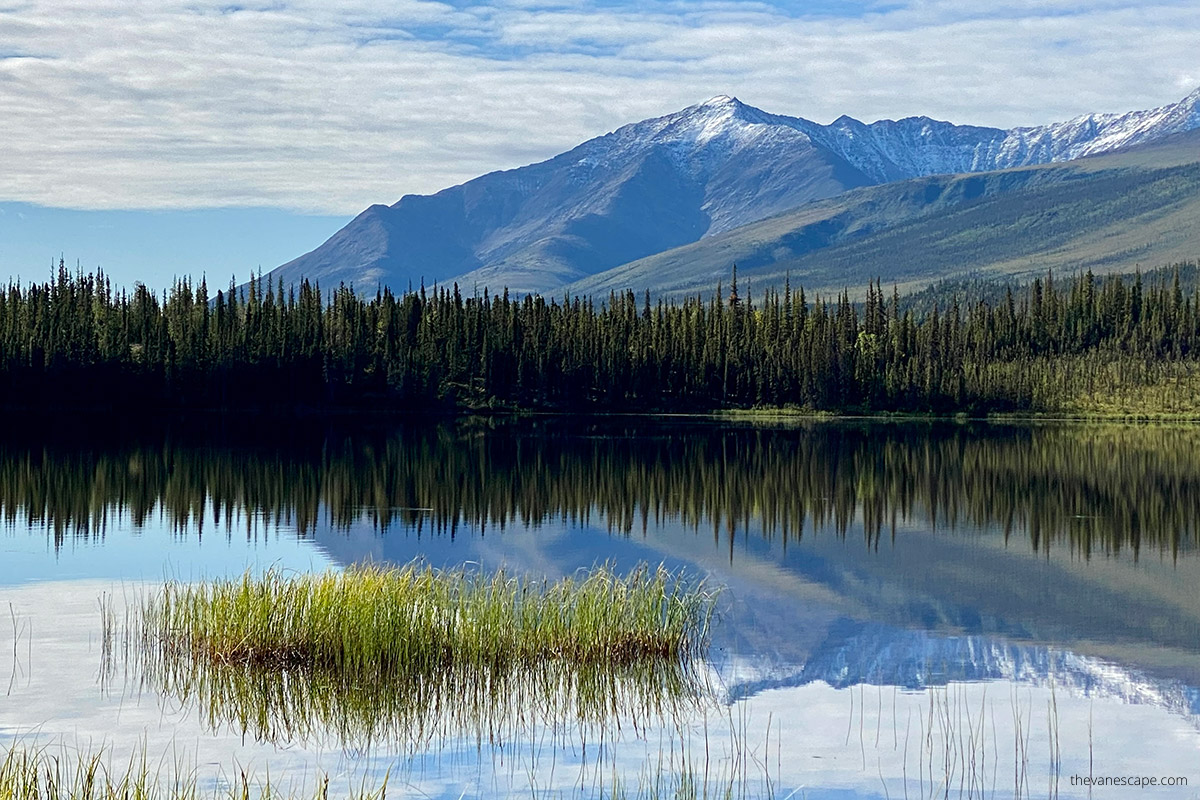 Climbing
The Arrigetch Peaks, Mount Doonerak, and Mount Igikpak areas are renowned as the top climbing destinations within the Gates of the Arctic National Park in the Brooks Range. Access to these areas is primarily via float-equipped aircraft, and most of the peaks are considered technical climbs, requiring specialized skills and equipment. The highest point in the Gates of the Arctic is 8,510 feet on Mount Igikpak. It's not as high as Denali Peak in Denali National Park, but this terrain is also challenging.
Gain experience and knowledge: Before attempting climbs, acquire proper training and experience in mountaineering. Familiarize yourself with the specific routes, conditions, and potential hazards.
Check the weather: Weather conditions can change rapidly in this region. Monitor weather forecasts and be prepared to adjust your plans accordingly. Safety should always be a priority.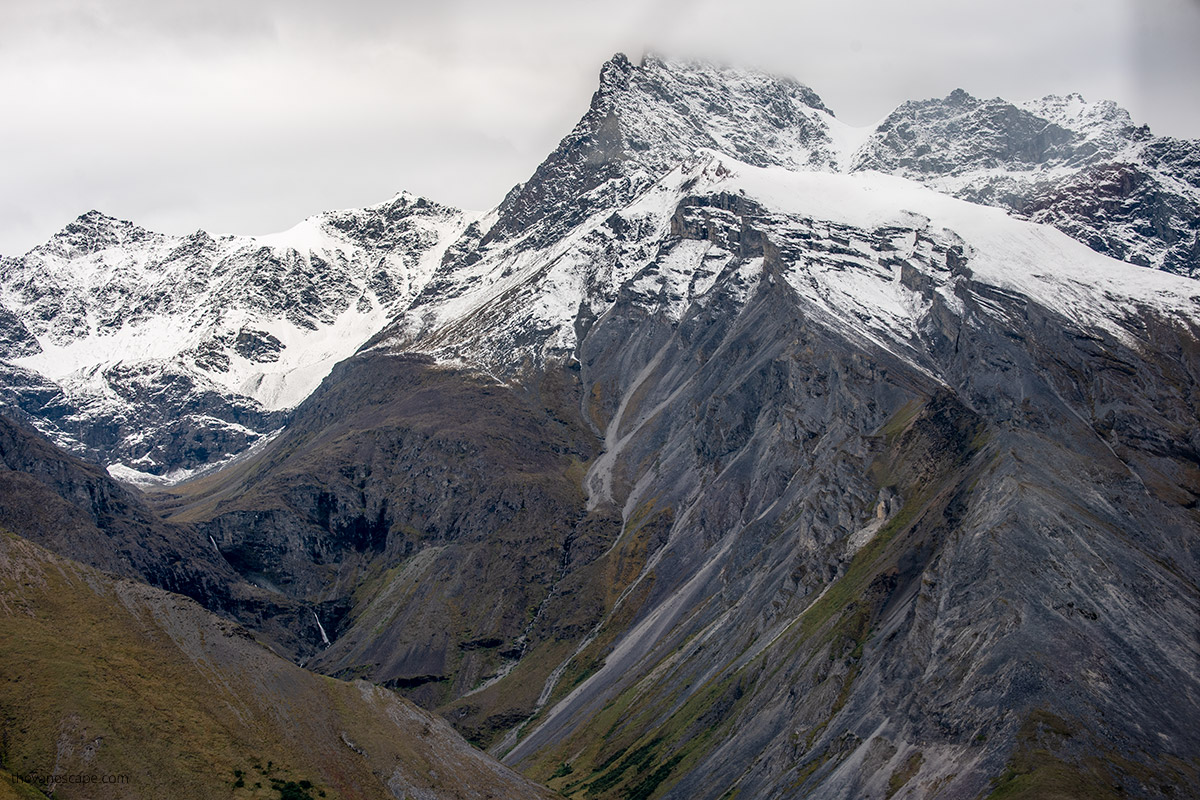 Rafting
Rafting in the Gates of the Arctic National Park is an exhilarating adventure where you can navigate the pristine rivers that meander through this untouched wilderness. With no well-trodden trails, rafting offers a unique perspective and a chance to immerse yourself in the untamed beauty of the park. From exciting whitewater rapids to calm sections, the various waterways provide a range of experiences for experienced and novice rafters. As you paddle, you can experience breathtaking scenery, observe wildlife, and create memories that will last a lifetime. We took a short canoe trip on the calm surface of the lake. Rafting is planned for our next visit.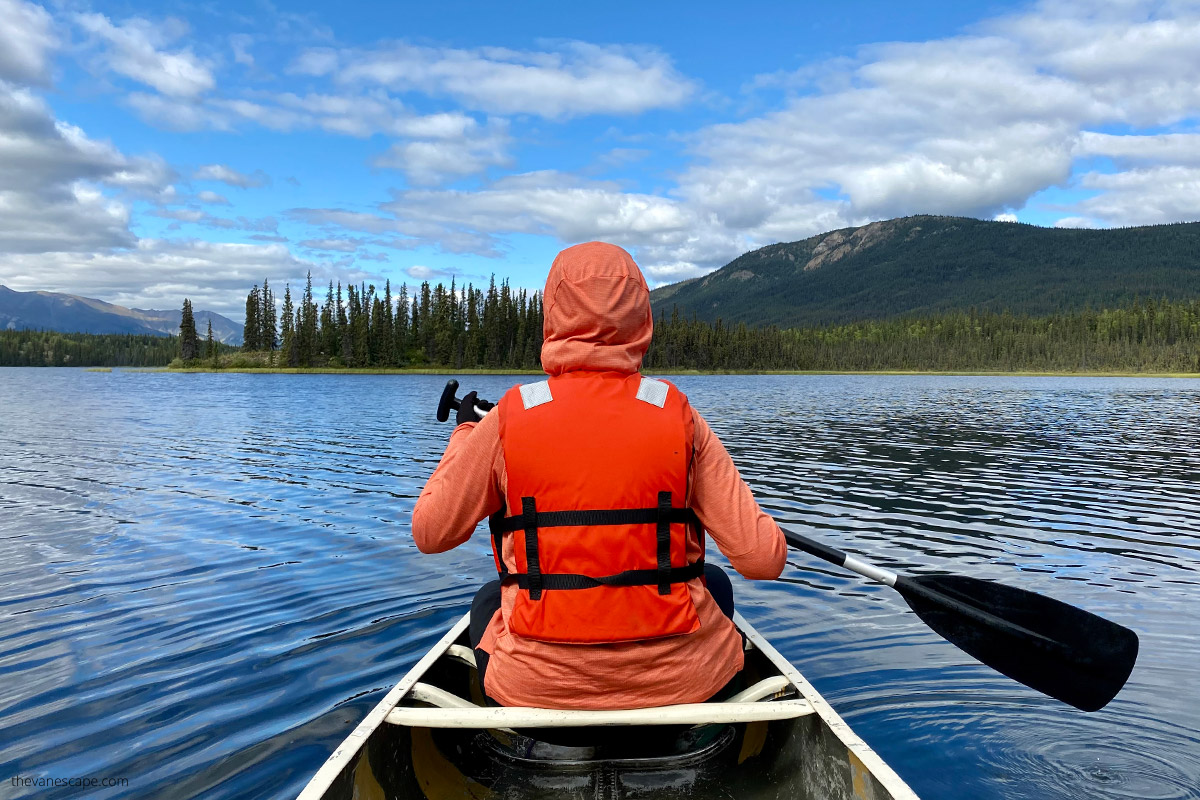 Wildlife Viewing
In this wilderness, you will have the chance to observe wildlife. But always be careful, do not approach animals. Read the bear safety hints on the park website.
Choose the right time: Early morning and late evening are the best times for wildlife sightings. Animals are more active during these hours, increasing your chances of spotting them.
Be patient and observant: Find a quiet spot, stay still, and use binoculars to scan the surroundings. Look for movement, tracks, or signs of animal presence.
Photographing
We love photographing wildlife, especially bears, in their natural habitat. And Alaska is one of the best places in the world for bear viewing. But in this park, you can photograph many more wild animals, such as caribou, moose, and small mammals, like arctic ground squirrels, lemmings, and more. But most of all, you can take stunning landscape photos.
Capture the golden hours: Take advantage of the soft, warm light during sunrise and sunset to add a magical touch to your photographs.
Focus on details: While grand vistas are captivating, don't overlook the small wonders. Capture the intricate patterns of flowers, textures of rocks, or the curiosity in an animal's eyes.
Do not approach wildlife for a better shot. Use zoom lenses or telephoto lenses.
Our Experiences: This time, we saw grizzly bears only from a distance, and we didn't manage to take good pictures. And you know what? We are happy because of this. It's not worth compromising safety for a good shot. We have seen bears in Alaska often, for example, in Katmai or Lake Clark. We also had a chance to spot bears during wildlife viewing in Denali. We're glad bears didn't come closer to us in this Arctic wilderness.
Fishing and Hunting
Obtain necessary permits: Ensure you have the appropriate fishing or hunting licenses before engaging in these activities. Familiarize yourself with the regulations and any specific restrictions or seasons.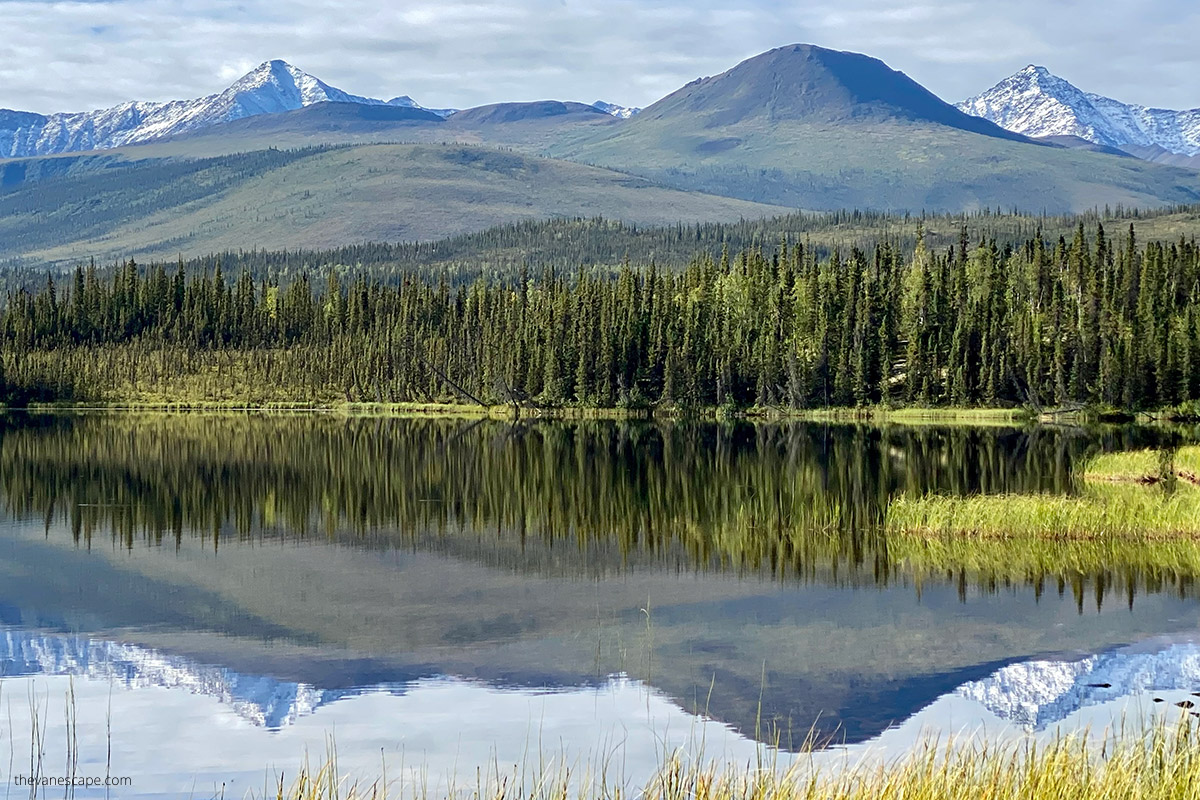 When is the best time to visit the Gates of the Arctic National Park?
The best time to visit the Gates of the Arctic National Park in Alaska is during the summer months, from June to August. These months offer the most favorable weather conditions and longer daylight hours, allowing you to enjoy the park's wilderness fully. Rivers usually become ice-free by mid-June.
During this time, the average highest temperatures range from the 50s to 70s Fahrenheit, providing comfortable conditions for outdoor activities. However, it's important to note that temperatures can vary, and cooler temperatures are possible, especially in the park's higher elevations.
The average lowest temperatures can drop down to the 30s or even lower, especially during the evenings and nights. Appropriate layers and warm clothing are essential to stay comfortable in cooler temperatures.
The gates of the Arctic National Park is not known for heavy rainfall. While precipitation can occur throughout the summer, it is generally characterized by drier conditions than other parts of Alaska. It rains less than in Fairbanks. However, it's always a good idea to be prepared for weather changes and have rain gear handy.
Snow can still be present in some regions of Gates of the Arctic National Park during the summer months. Snow can persist year-round or take longer to melt in higher elevations and mountainous areas. Even during the summer, you may come across patches of snow, particularly in shaded or cooler areas.
Our Experiences: The weather in Alaska is unpredictable. We had to postpone our flight from Coldfoot to the Arctic by a few days because the weather broke, and our air taxi could not take off and fly in such conditions. So when planning a trip, it's worth having a few days in reserve.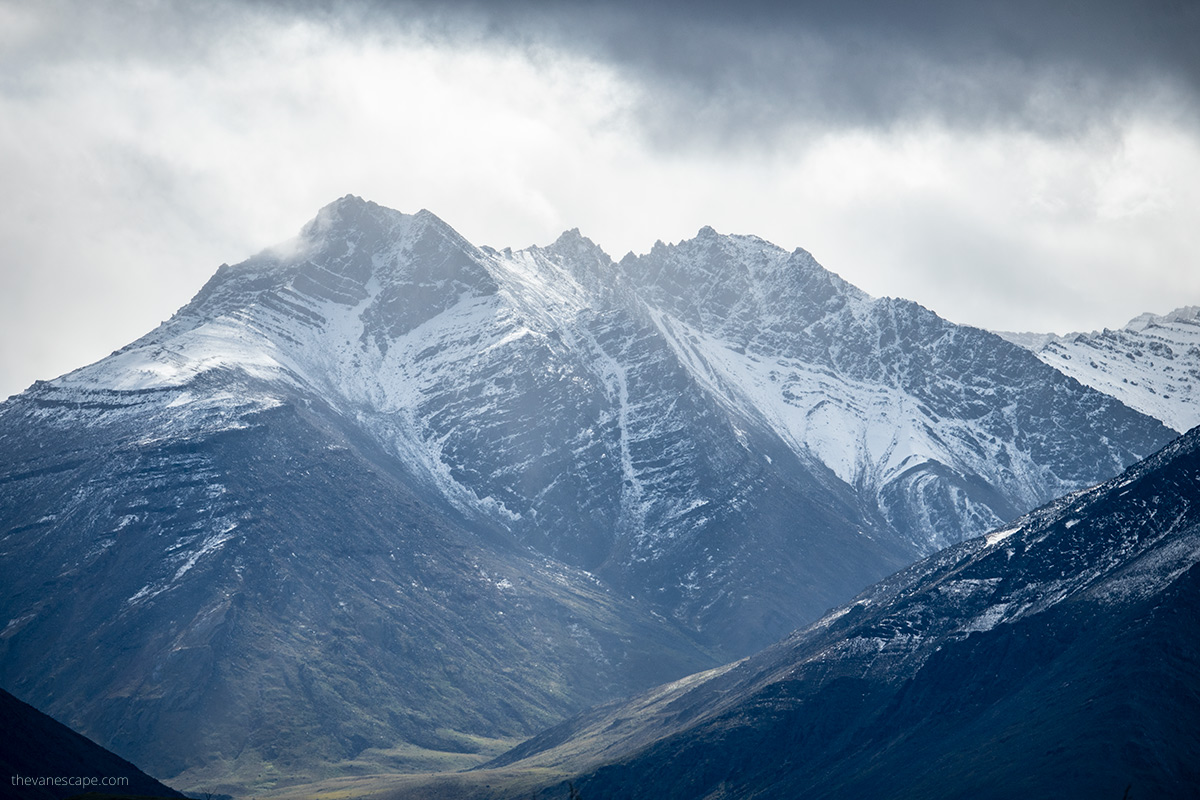 Visitors Centers in the Gates of the Arctic area
When planning a trip to the Gates of the Arctic, contacting the following visitor centers is also worth getting. The staff are experienced people who will be happy to advise you on how to plan your trip so that you have a beautiful but also safe adventure.
Bettles Ranger Station and Visitor Center
Anaktuvuk Pass Ranger Station
Arctic Interagency Visitor Center
Fairbanks Alaska Public Lands Information Center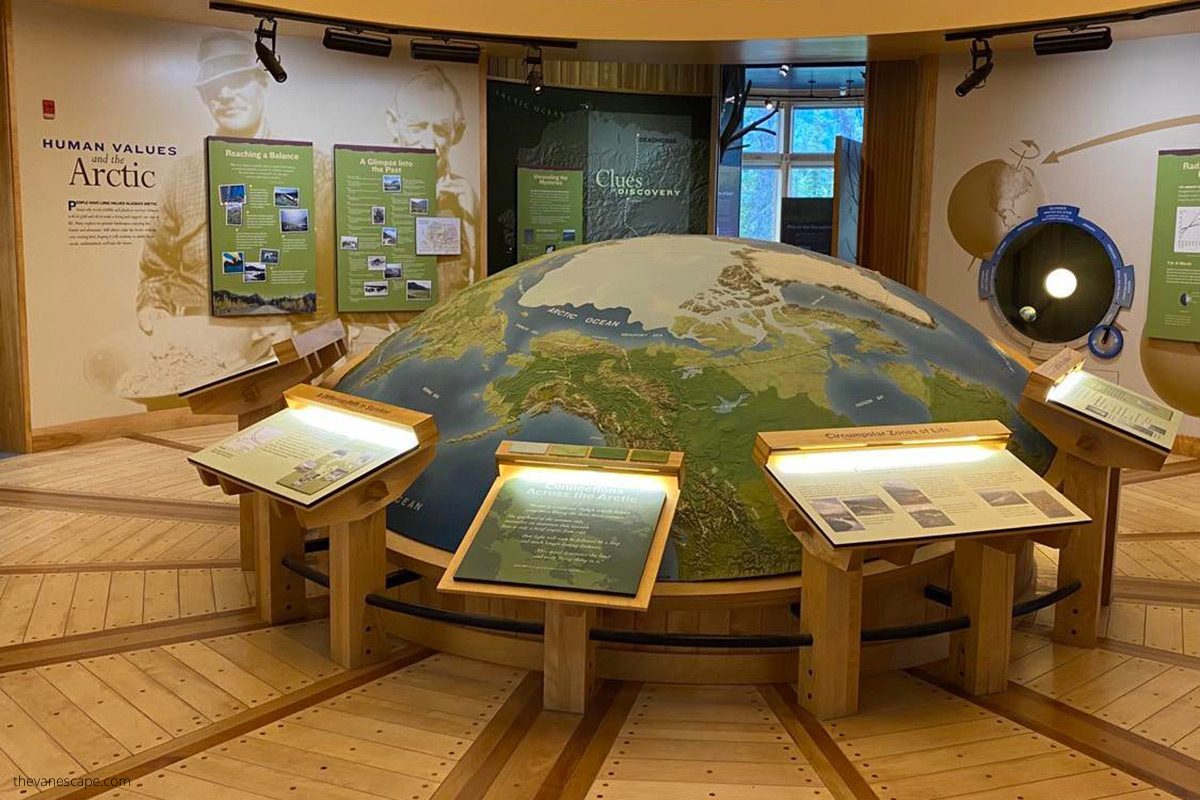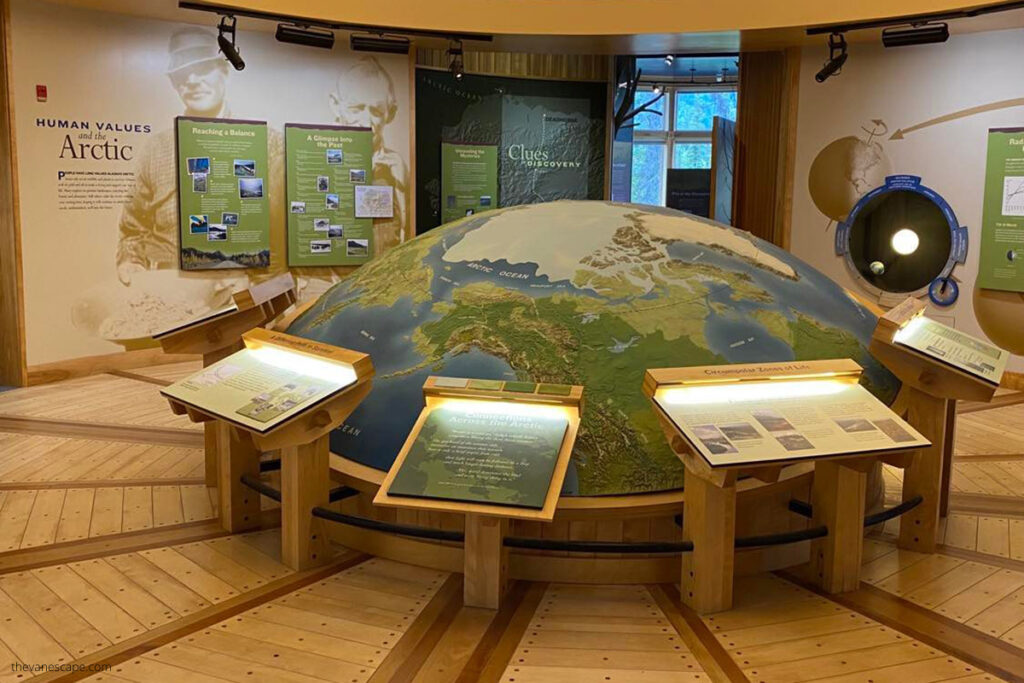 What is the history of Gates of the Arctic National Park?
Gates of the Arctic National Park was officially declared a national park on December 2, 1980. But before that, the land was valued by the Native American communities that had lived there for thousands of years.
The Gwich'in and Nunamiut, the original inhabitants, depended on the land's resources to sustain their way of life. They lived in harmony with nature, respecting and taking advantage of its abundant wildlife and natural resources.
In the late 19th and early 20th centuries, European explorers such as Robert Marshall began to venture into this remote part of Alaska. Marshall, who lived in Wiseman for a time, fell in love with the region's breathtaking beauty and recognized its importance as a wilderness area.
Thanks to the efforts of Marshall and others who shared his passion for preserving the land, Gates of the Arctic National Park was established.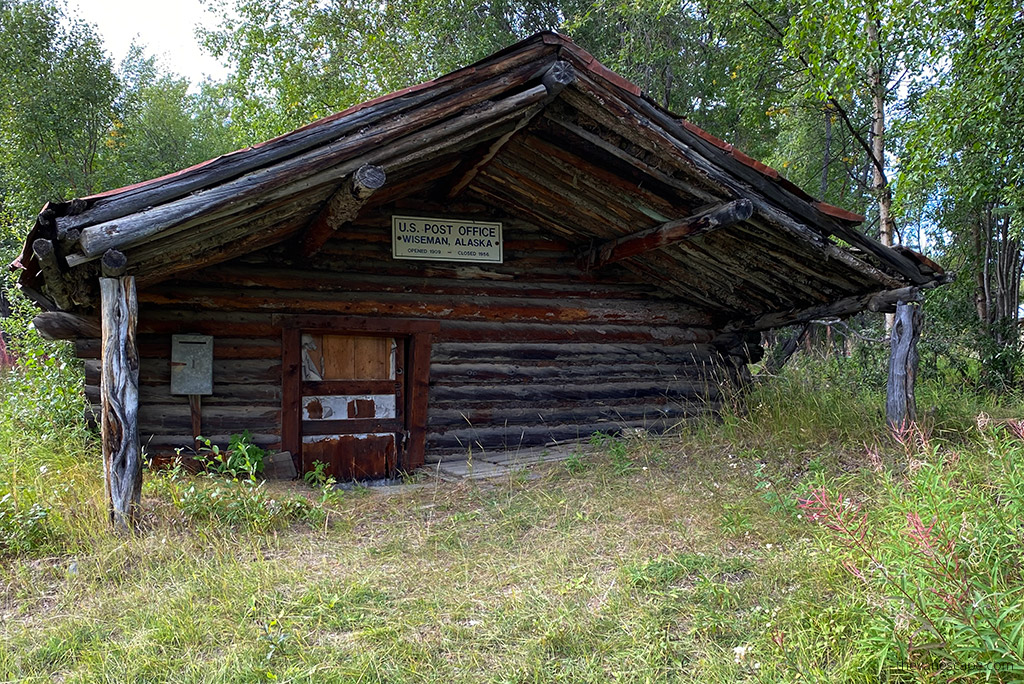 Summary of Visiting Gates of the Arctic National Park
Organizing a trip to the Gates of the Arctic National Park takes time and preparation. Preparing yourself takes a lot of effort because your safety in the park depends on it. You're in the wilderness and can only rely on yourself. No one will help you in the park because it's one of the most inaccessible places in the U.S. and the least visited by tourists. You'll meet more wild animals, including bears, than people.
Visiting Gates of the Arctic isn't something to be trifled with. Don't underestimate this park, even if you're experienced in wilderness and remote areas or have conquered all other parks or countless mountain peaks.
Study the regions in the park carefully before deciding where to go. Think about how many days you want to spend in the park. Think about risks, rough terrain, unpredictable weather, and harsh conditions. The trips are expensive but worth the money. We're planning a more extended trip to Gates of the Arctic and Kobuk Valley and will report back. And if you get there before us – let's know how it was! We wish you a wonderful and safe adventure.