Visiting Ester Gold Camp Alaska
Have you ever heard of the Ester Gold Camp Alaska? Or just Ester? No? No problem! We also found out about this place by accident. Is it worth a visit? Definitely yes. In this article, you'll learn how to get there, what to see, and the history of Ester Alaska.
This article may contain affiliate / compensated links. For full information, please see our disclaimer here.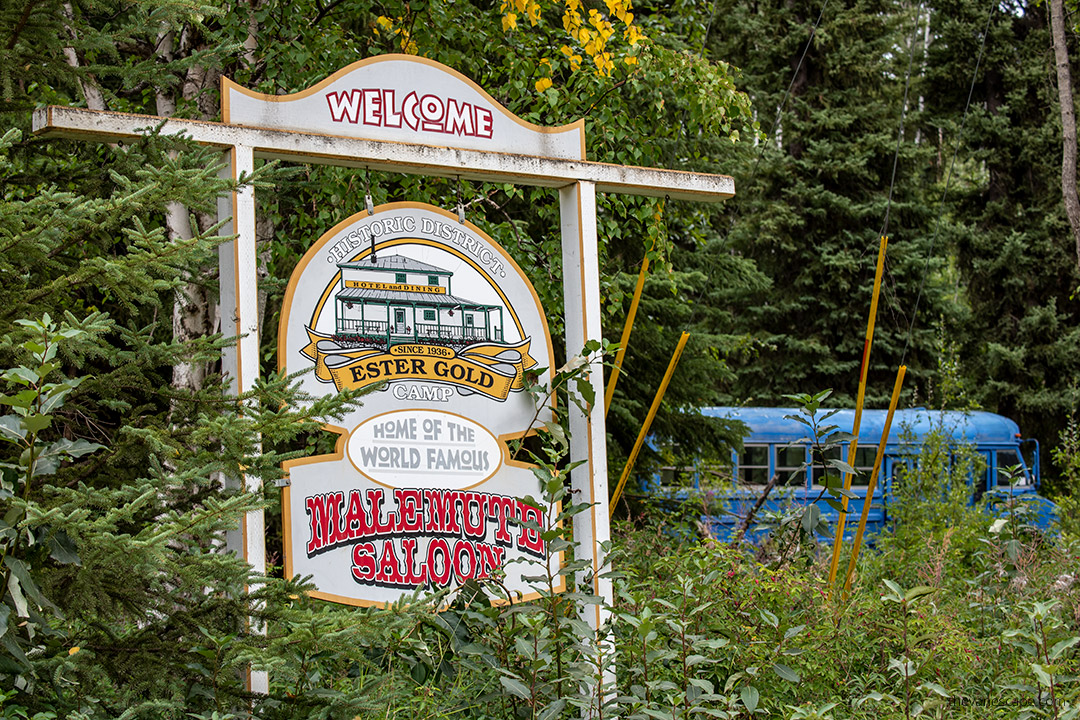 Ester Gold Camp Alaska – Our Experience
Despite several trips through Alaska, we had never heard of the tiny town of Ester. It wasn't until our recent drive from Anchorage to Fairbanks that I analyzed Milepost, which is our favorite Alaska map and guides all in one, and saw Ester on the map – somewhat by accident. I studied our nearly 500-mile road trip on the Dalton Highway mile by mile because our main goal was to get to the Arctic Ocean and Prudhoe Bay.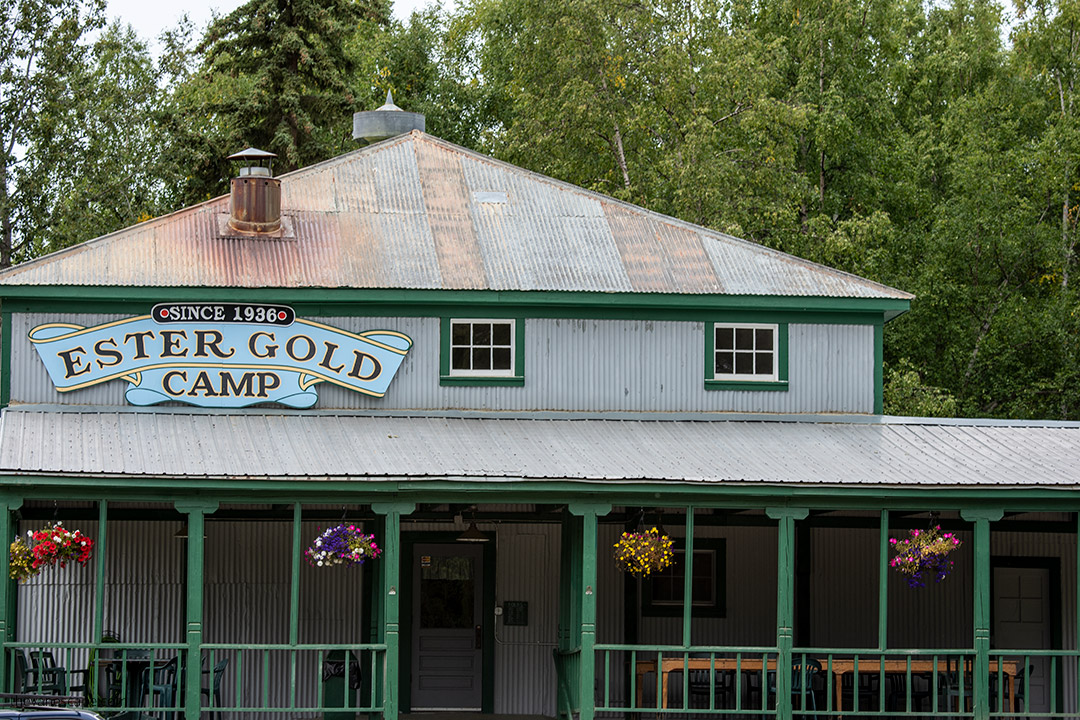 The Ester Gold Camp sign caught my eye. And since we had been to Chicken Gold Camp in Alaska a few years earlier, I was intrigued by the name immensely. We love stories about gold. We like to visit places related to the Alaska gold rush era. So I told Chris we had one more stop before Fairbanks – Ester. We need to find out what's behind the mysterious name Ester Gold Camp. And now we share details and some pictures with you.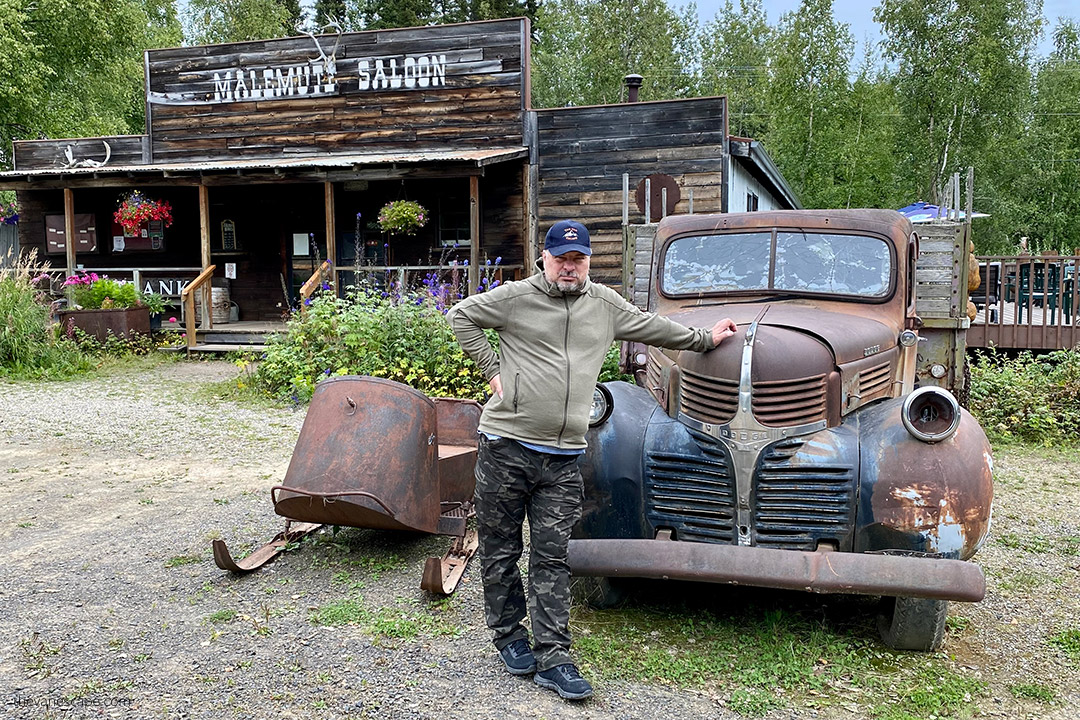 What is Ester Gold Camp in Alaska?
Ester Gold Camp is a historic landmark in Ester, Alaska, near Fairbanks. In 1987, Ester Gold Camp was listed on the National Register of Historic Places. The Ester Camp Historic District's 11 buildings include the hotel, blacksmith store, assay office, storage buildings, the famous Malemute Saloon, and several smaller bunkhouses.
The assay and blacksmith shop date to the early 1900s when Ester City was a small town serving mining areas. The remaining buildings date from 1920 to 1960, when the camp served as living quarters and logistical support for a large Fairbanks Exploration Company dredging operation. In the center of the Ester Camp Historic District is the structure of the Ester Gold Camp hotel, constructed in the 1930s.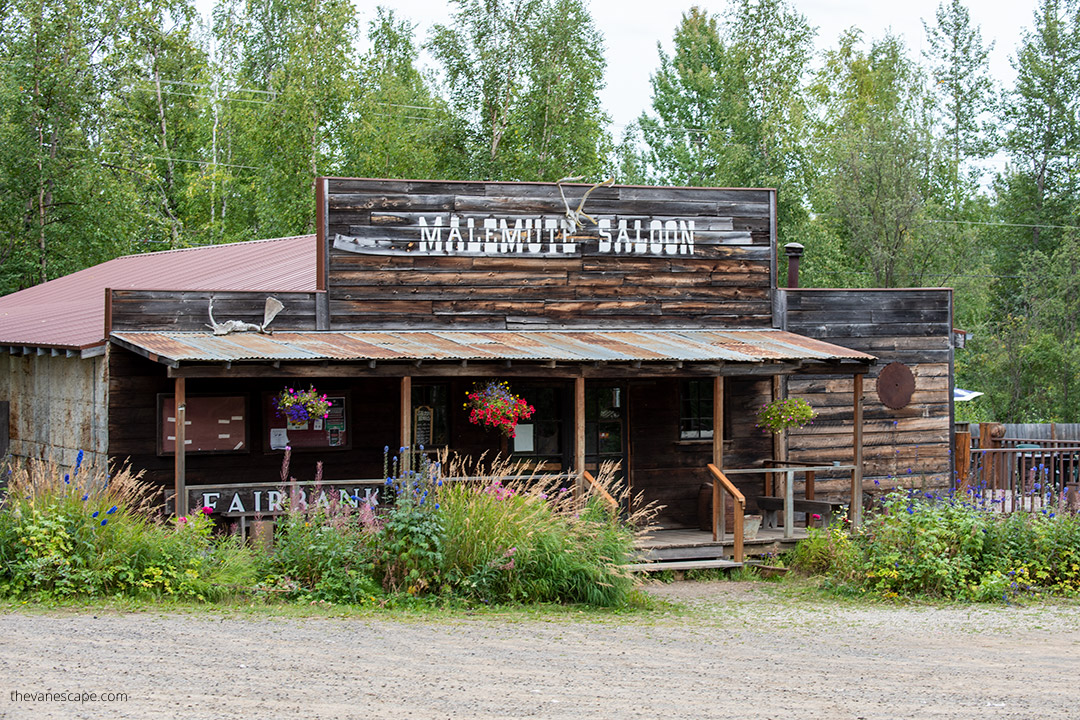 Where is Ester Gold Camp?
Ester is only six miles west of Fairbanks on the Parks Highway and is one of the top attractions near Fairbanks. Moreover, Ester is a Census Designated Place (CDP) in the Fairbanks North Star Borough and is part of the Fairbanks, Alaska Metropolitan Statistical Area. The population in the CDP was 2,422 in 2010, with less than 300 residents in Ester.
Ester is a town with an extremely artistic soul. Artists, writers, musicians, craftsmen, and other creative souls live here. It's a kind of artist colony where you can find some galleries with photography, paintings, jewelry, and other local handmade crafts. Suppose that on your way from Anchorage to Fairbanks, you had the opportunity to spend some time in the charming town of Talkeetna, which is also full of artists' souls, and you liked it. In that case, you'll also like Ester, although it's a much smaller community.
Our Tip: If you plan to visit Fairbanks during the summer months, visit the open-air Ester Community Market with local products. It is staged weekly throughout the summer at the Ester Community Park.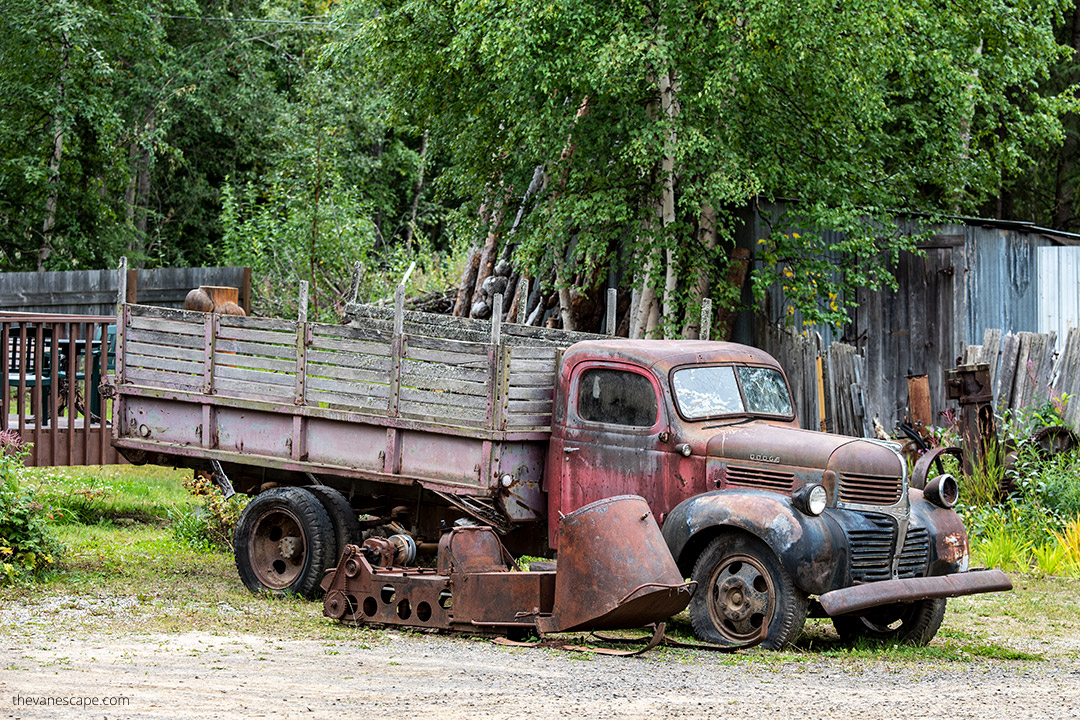 Directions from Fairbanks
To get to Ester from Fairbanks, go west on Parks Highway for six miles, turn right on Old Nenana Highway, then right on Village Road, and exit at the intersection. You'll come to the Golden Eagle Saloon when you turn right at the corner. You can combine a trip to Ester with a visit to the historic city of Nenana, located about 45 miles south of Ester.
Our Tip: If you plan to incorporate Ester into your Alaska travel, it's worth checking out the official Ester Community Association website for current events in town. Although Ester is small, it's lively and organizes various events for its community. Also, check the official Malemute Saloon profile on FB because you will learn from it about current live concerts organized in Ester Gold Camp. In this way, you will make your stay in the town more attractive and get to know the local community.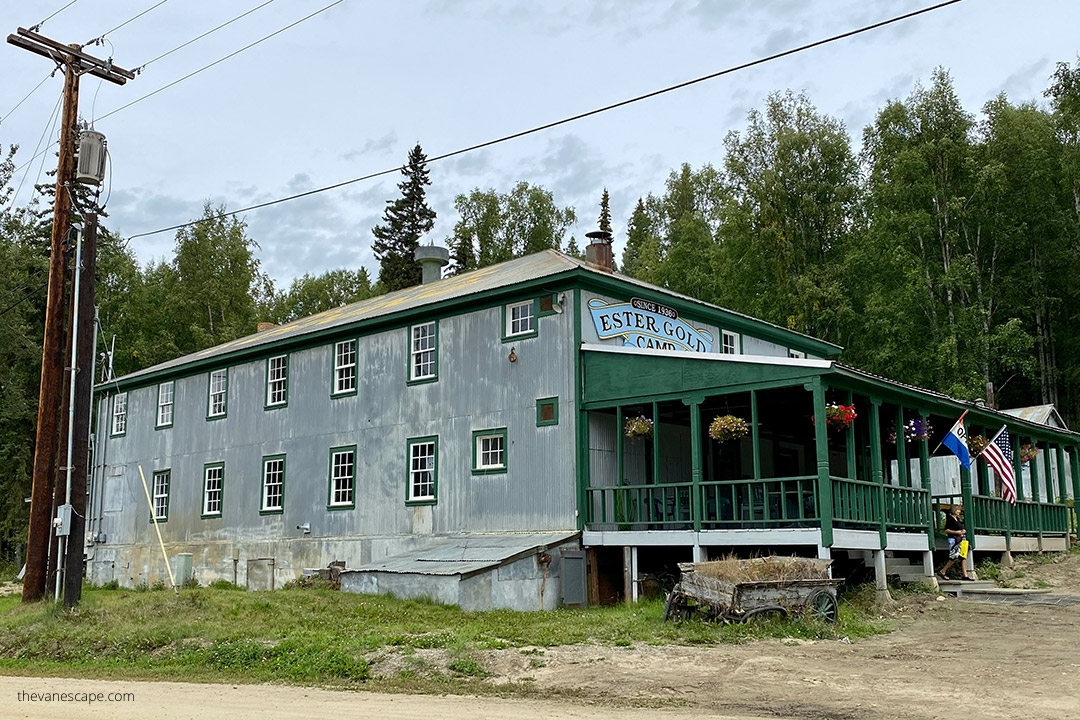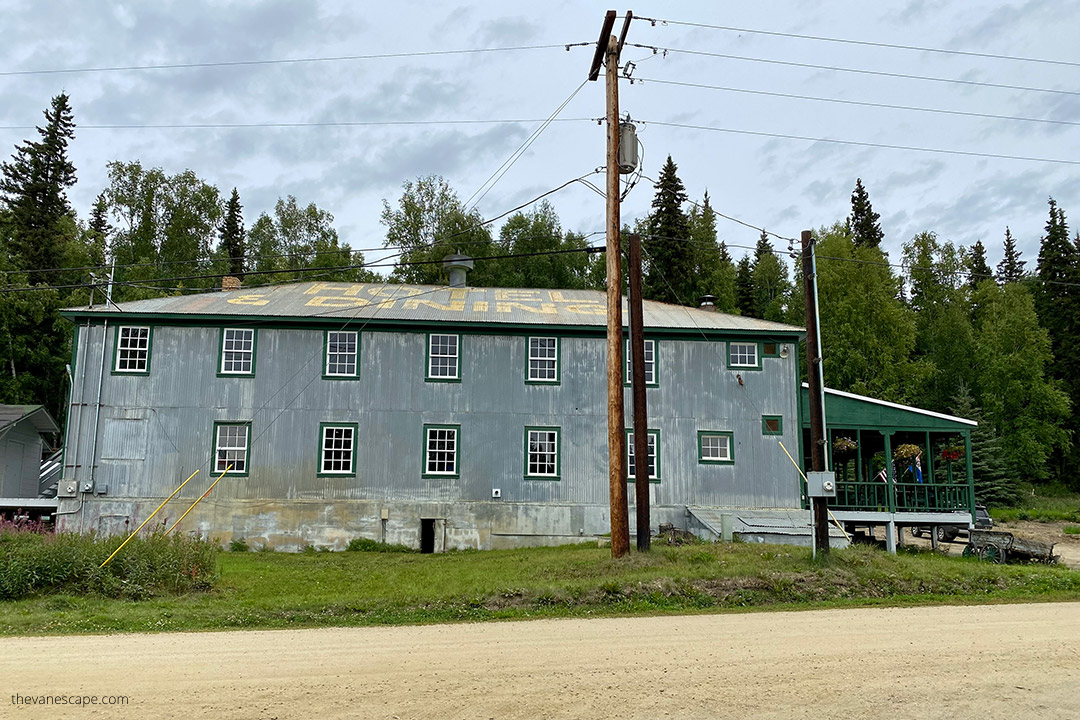 What is the history of Ester Alaska?
According to the official website, Ester was founded in the early 1900s as a gold mining camp on Ester Creek, and the economy was centered on mining and services to miners.
A Czechoslovakian immigrant named John "Jack" Mihalcik was the first to discover gold in Ester Creek in November 1903. The news spread quickly, and by 1907, Ester City had grown to around 200 residents, bustling with a thriving mining industry.
Within a few years, Ester City developed further, boasting amenities like a baseball field, a doctor, a local mine workers' union, and a teacher. In times of prosperity, the town had 5,000 inhabitants. However, despite the town's progress, the production of gold started to decline by 1909.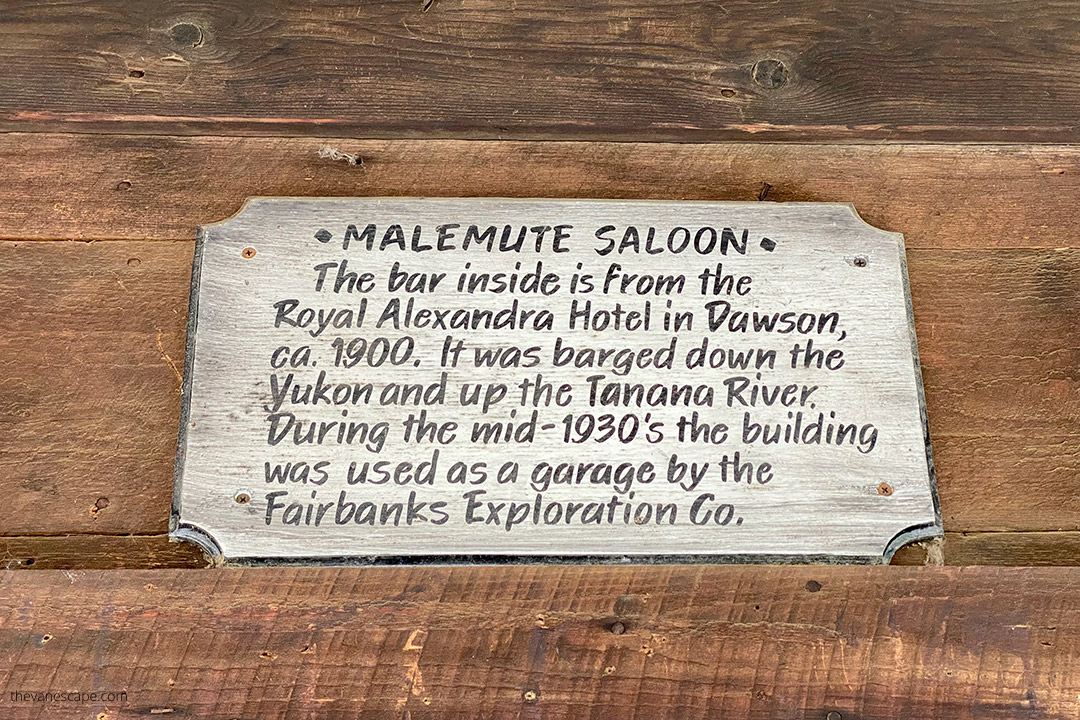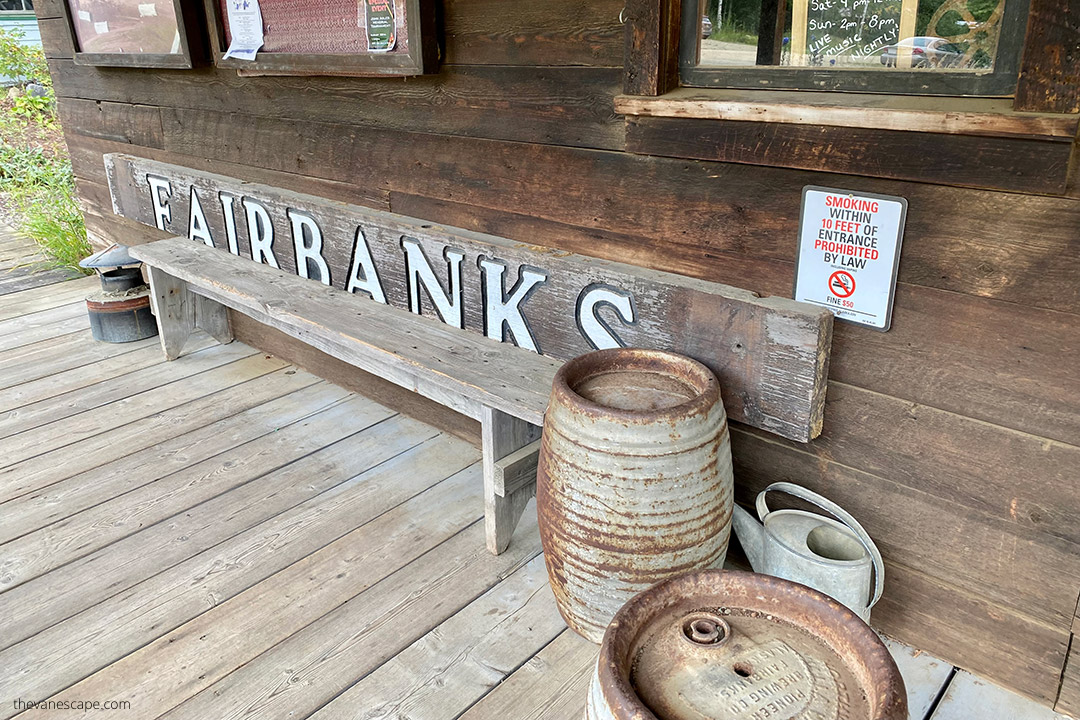 In the mid-1920s, the Fairbanks Exploration Company saw potential in Ester Creek and began purchasing claims. They officially started operations in 1929 and even built a mess hall in 1933 to accommodate their camp in Ester. These historic buildings were later transformed into tourist attractions, restaurants, and hotels, serving visitors until 2008.
The Ester Community Association was established in 1941, bringing the locals together. In 1958, the F.E. Company sold their Ester camp, which reopened under new management as a historic resort. It was known as the Cripple Creek Resort, later renamed the Ester Gold Camp. The resort offered a popular musical variety show featuring the poetry of Robert W. Service, including his famous work, "The Shooting of Dan McGrew." To enhance the appearance of the saloon, a wooden false front was added to the building's metal sides. The owners managed to acquire a unique bar counter from the Royal Alexandria Hotel in Dawson City. Unfortunately, the resort was closed in 2008.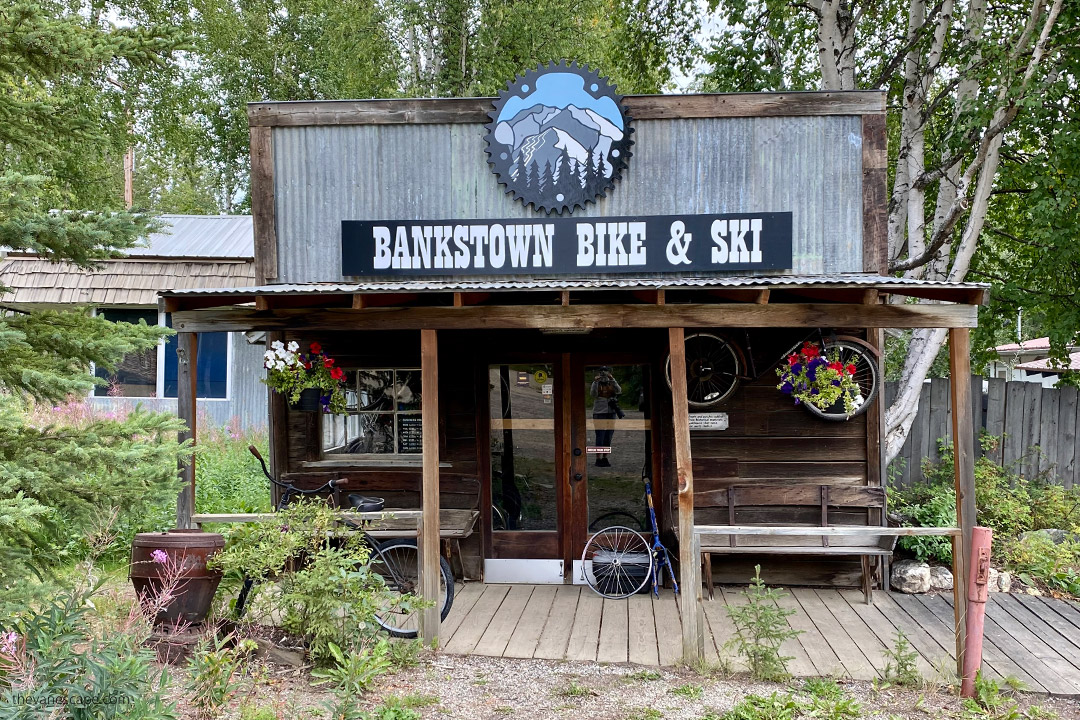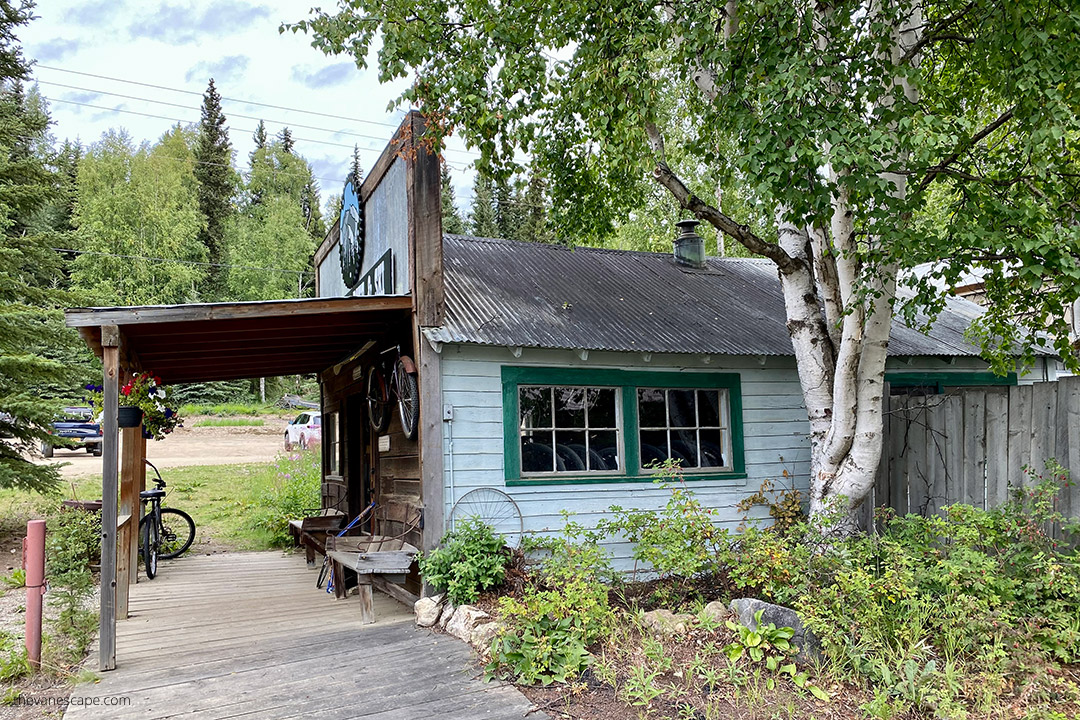 However, The Malemute Saloon, a local bar, continues to operate from 2020 on selected weekends during the summer. New owners, Scott Swingle and Jill Rosholt, who decided to buy the Ester Gold Camp, love art and music and have plans to bring life to this place. The Malamute Saloon often features live music performances by talented local bands. It keeps the spirit of Ester's history alive.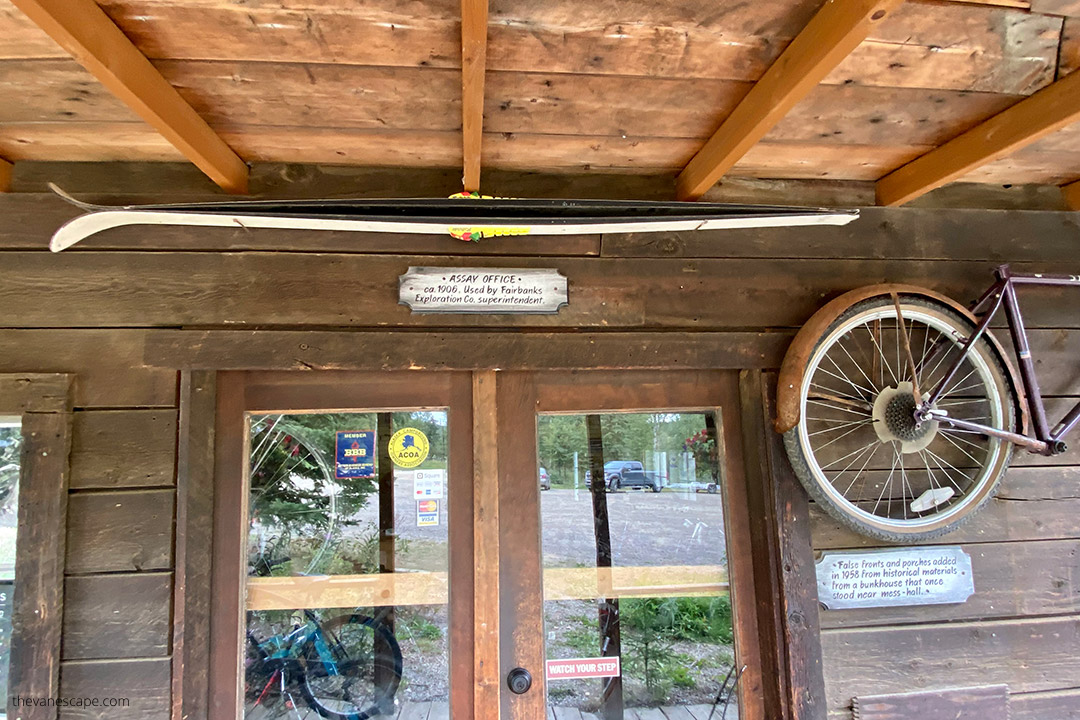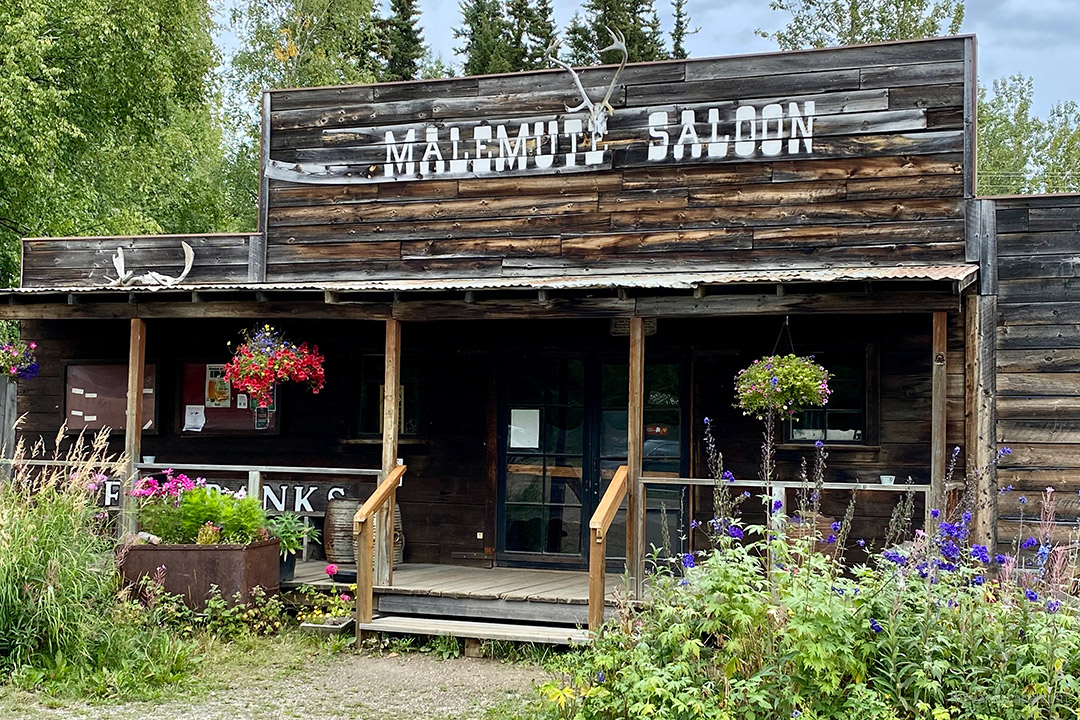 What to do in Ester Gold Camp?
Visit the Malemute Saloon
We're always honest with you. We only describe the places we have been and the events we have experienced. And unfortunately, the Malamute Saloon was closed when we visited Ester. We already know that we'll return there. We suggest you check their website to see if any events are happening during your road trip.
And why do we want to return to this almost-forgotten town? We know from experience that live concerts in such remote places are unique, and you'll feel the authentic atmosphere of Alaska. And how do we know that? During our other road trip in southern Alaska, we had the opportunity to visit the almost cut-off and almost wholly forgotten Golden Saloon in McCarthy. Even today, our souls and hearts resonate with the sounds played then by the great band The Hearts Gone South.
Moments like that are worth living for, which is why we love visiting small towns that seem to have little to offer. In fact, they offer much more than many metropolises, show what they are, and reveal their soul.
Stop at Golden Eagle Saloon
Locals consider the Golden Eagle Saloon to be the hub of the village of Ester. So make sure to stop there for a burger, beer and play some music.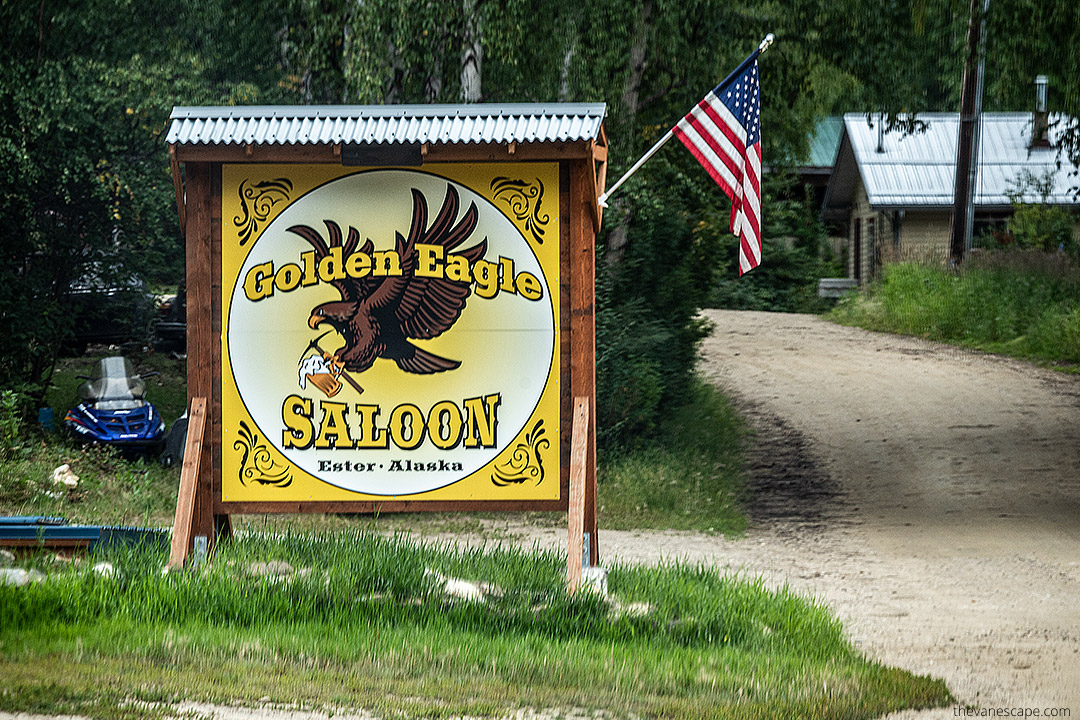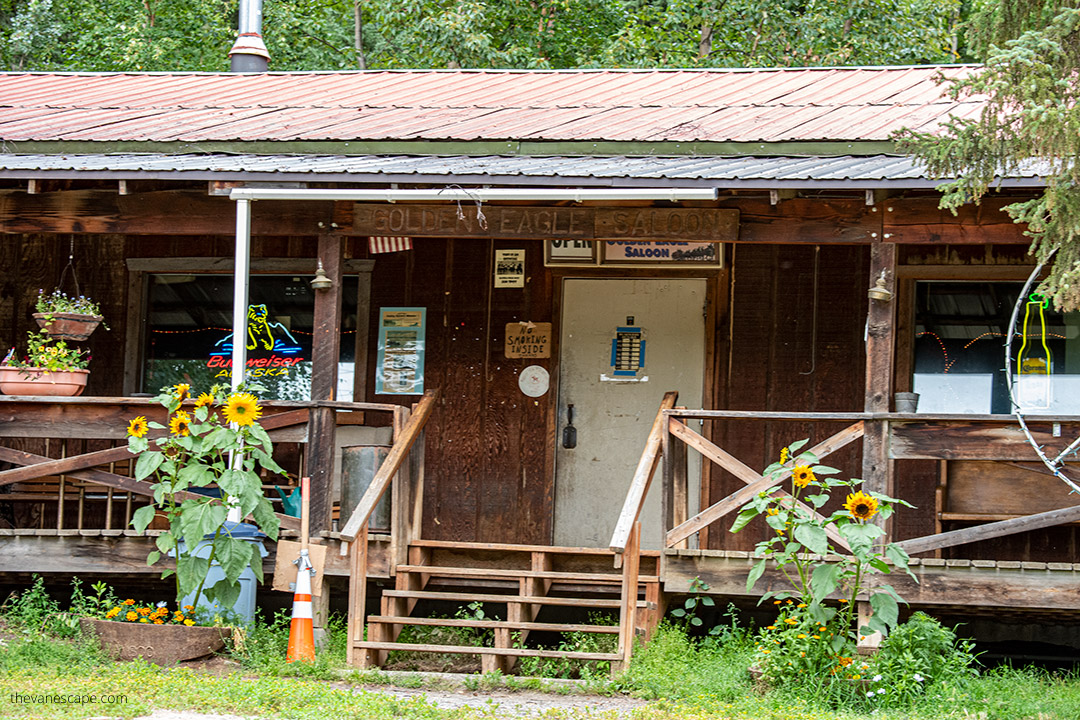 Check out Flossie and May's Coffee Shop
When you enter Ester Gold Camp, your attention will immediately be drawn to the beautiful green veranda of the main old hotel building. This is where Flossie and May's Coffee Shop in Ester is located. The interior is charming and joyful. You can view their FB page because they also organize various events here. Maybe they have a live concert or other event during your stay.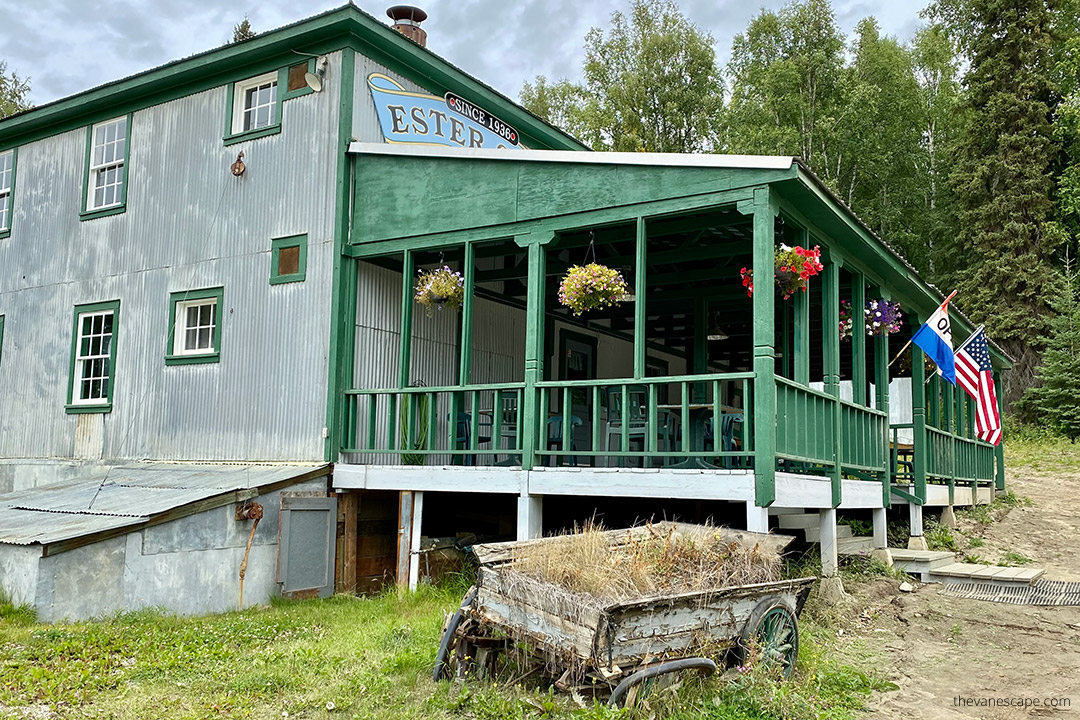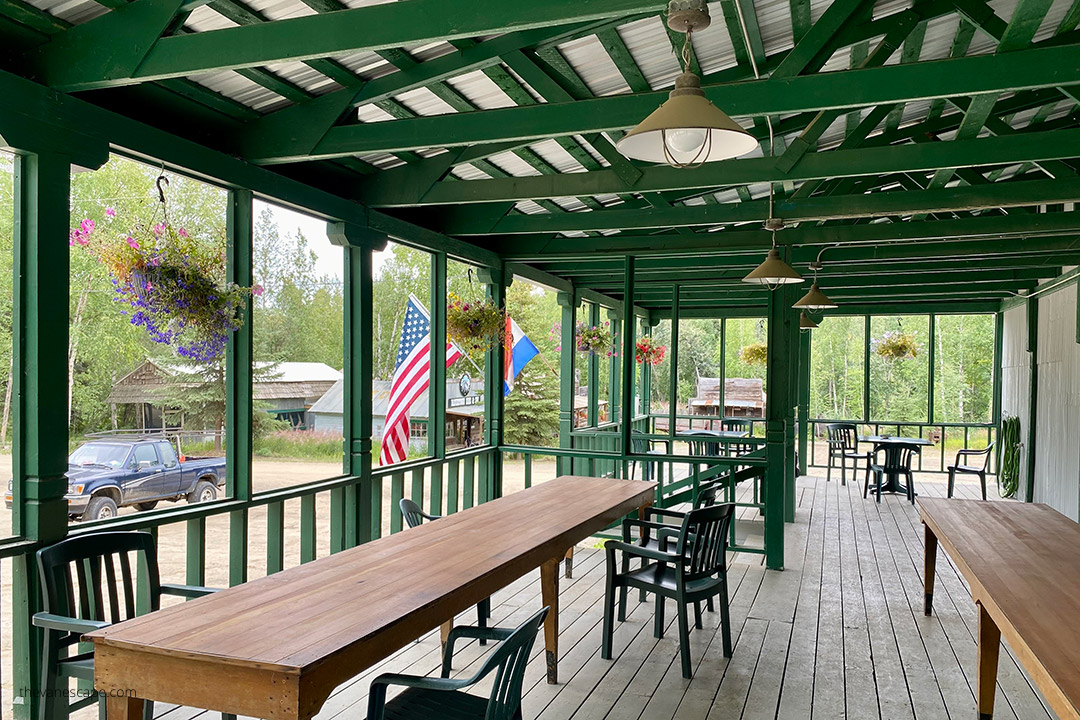 What to do in the Ester area?
If you have a few days to explore Fairbanks and the Alaska Interior, you have plenty of unique places to see. If you have time, it's worth taking a trip to the Arctic Circle. This is a fantastic experience worth considering, especially since most rental companies do not rent cars on Dalton Highway for safety reasons.
Also, a trip to the North Pole near Fairbanks will be a great idea, and you can do it on your own, as a regular car is enough to get there. It is also worth immersing yourself in Alaska's hot springs – visit the Chena Hot Springs resort for the best experiences.
Fairbanks itself is a slightly underrated but exciting city. It's worth spending some time there. One of the most interesting places in Fairbanks is Pioneer Park, and we recommend you visit this place to feel the spirit of the last frontier and transport yourself to the time of the Alaskan gold rush era.
It is also worth seeing the University of Alaska in Fairbanks, mainly because the original 142 bus that inspired the movie and book "Into the Wild" was brought to the Museum of the North from the wilderness.
You can see a replica of this bus as you come in from Denali National Park. The replica of the Magic Bus 142 is still located near the park in Healy.