13 Best Things to do in Katmai National Park
What are the best things to do in Katmai National Park and Preserve in Alaska? One of the most exciting experiences in Katmai is undoubtedly bear watching, for it is a bear country. But Katmai offers much more. The so-called Valley of Ten Thousand Smokes is also a land of volcanoes. It is also a paradise for anglers because the waters are rich in fish. Hiking and wildlife watching are also great activities. Check out the list of the 13 best activities in Katmai with many preparation tips.
This article may contain affiliate / compensated links. For full information, please see our disclaimer here.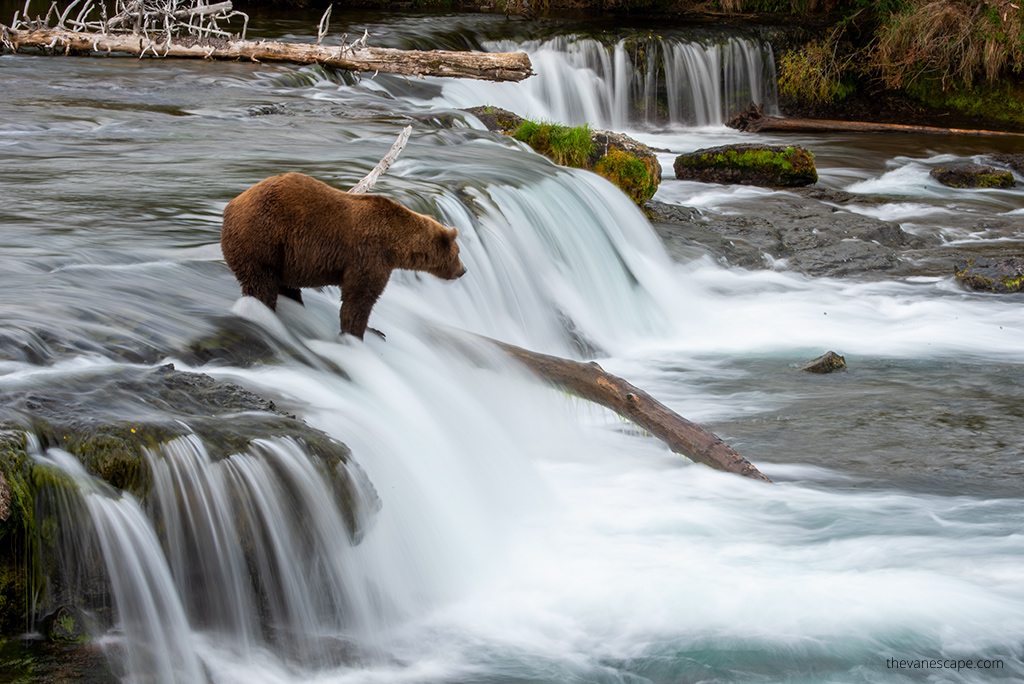 13 Best Things to do in Katmai National Park – Introduction
This article presents the best activities and attractions in Katmai National Park in the remote southern part of Alaska. It contains the 13 best things to do in Katmai National Park and Preserve, with tips on organizing and preparing for each activity. It's more than bear-watching, as it's an excellent place for fly fishing, kayaking, backcountry hiking, admiring the volcanic area of The Valley of Ten Thousand Smokes, and more.
If you plan a trip to Katmai National Park, please read our detailed step-by-step guide to visiting Katmai National Park and Preserve. We share many valuable tips to make your trip to this remote Alaskan national park enjoyable. We also show you up-to-date prices and regulations. When to go, where to stay, how to get there, and much more. And you learn how to minimize the cost, as getting to Katmai may ruin a budget. If you prefer an organized trip, check out our article about Brooks Falls bears viewing from Homer.
If you want to focus on bear watching in Katmai, which is undoubtedly the best thing you can do in Katmai, also read an article about bear viewing in Alaska. In this part of the article, we will give you lots of tips and photos of bears at Brooks Falls. And we also recommend some of the best Homer Bear Viewing tours in 2023.
TRIP TIP: Keep in mind that most things to do in Katmai take place only during the summer months, from mid-June to mid-September. Regardless of which activities you choose from the following list, remember that you are in a bear country and must be prepared to encounter brown bears. So read the bear safety rules before you travel to Katmai.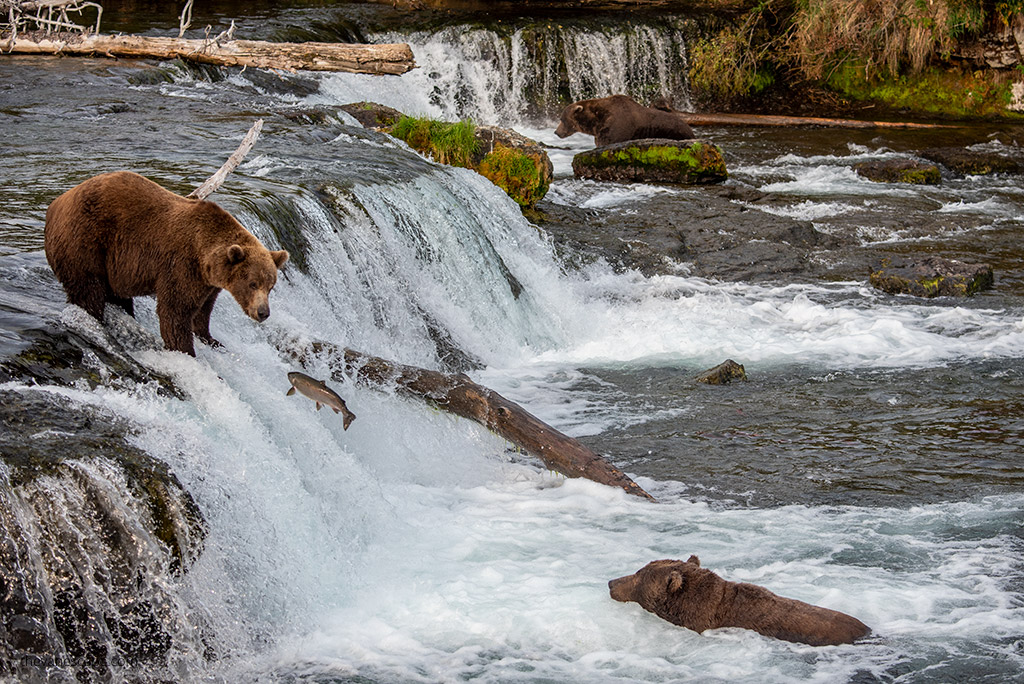 Experience Bear Viewing in Katmai National Park & Preserve
Bear viewing is indisputably the best thing you can do in Katmai. It's no doubt the number 1. Katmai is home to nearly 2,200 brown bears that hunt for salmon at Brooks Falls between July and September. Katmai is one of the best bear-watching spots in Alaska. Moreover, it is one of the best places to encounter bears in their natural habitat worldwide!
If you only have one day to visit Brooks Falls in Katmai Katmai National Park – focus only on admiring the bears. We spent three days there focusing on bear-watching and are dreaming about returning!
The Brooks Falls in Katmai is the best place to see bears if you are in the summer. Salmon are making their way upstream to spawning pools in Brooks Lake. For the salmon, this is the most dangerous part of their journey. Not only do they have to travel up the falls, but they have to do so while bears are waiting to eat them. This is a spectacular natural spectacle!
TRIP TIP: If you plan to go to Katmai on your own, see two of our earlier detailed articles for many hints on this topic: How to plan a trip to Katmai and Our Story & Review from a trip to Katmai National Park and Preserve. But it's not easy to organize a self-guided trip to Katmai. There are no roads, so you must plan your flights well and hope they won't be canceled due to the weather. There is also a problem with accommodation on site. You can read about it in the mentioned articles.
If you have limited time and would like to fly there for one day, we recommend this flight from Homer to Brooks Falls for bear-watching in the 2023 season.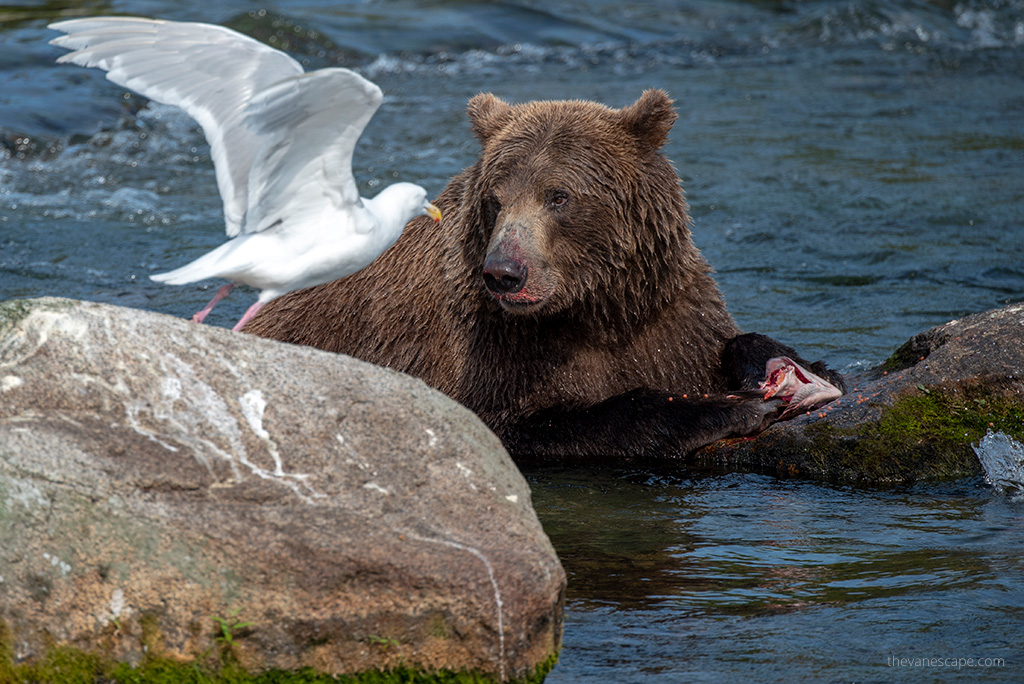 Go Hiking in Katmai National Park
Brooks Camp Area Hiking
There are several easy and moderate hiking trails around Brooks Camp. If you have more than one day to visit Katmai National Park, you should consider hiking them—a complete list of trails you can find on the park's website. Remember that on any trail, you can encounter bears.
Brooks Falls Trail
One of the best things to do in Katmai is to walk to Brooks Falls. This is the most popular and visited trail in Katmai National Park, taking you to the famous Brooks Falls, where you can watch bears catching salmon. It's an easy hike of 1.2 miles (2 km) one way. And most importantly, it's wheelchair accessible. It will take you 15 to 20 minutes to walk to the famous elevated platform on the Brooks River. From there, you will have a spectacular bird's eye view of brown bears catching salmon.
TRIP TIP: Take your time for this walk. The whole route to Brooks Falls is short but scenic. You can observe lots of birds and wild animals along the path. You will often encounter brown bears. Or you can observe thousands of salmon in the water. It's incredible, as the water is truly red!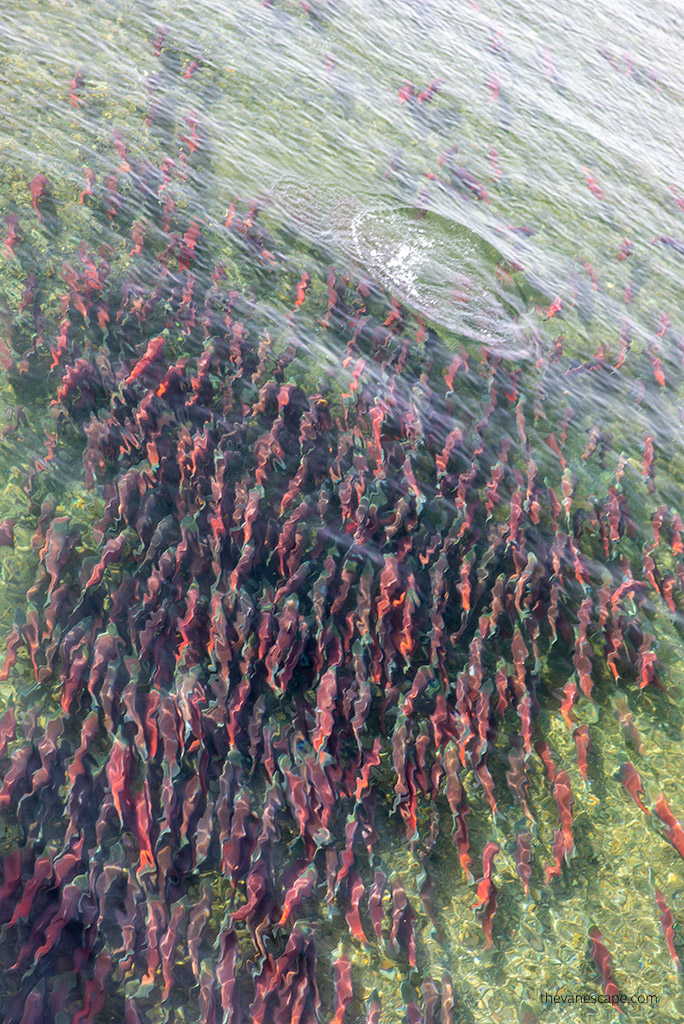 Cultural Site Trail
We love this easy and short trail (only 0.1 miles one way) and recommend it even if you only have one day in Katmai National Park. It starts at Brooks Camp Visitor Center and leads through several prehistoric camps to a reconstructed Native dwelling, a traditional semi-subterranean house sometimes referred to by its Russian name, barabara. It is good to know that Brooks Camp has a rich human history. Even more, it is part of the Brooks River National Historic Landmark.
TRIP TIP: Ask at the Brooks Camp Visitor Center if a walk with a ranger is offered, as sometimes you can join a one-hour walk at 2 pm. Park rangers will tell you about the human history of the Brooks River Archeological District and National Historic Landmark, and you'll see the reconstructed Native American dwelling.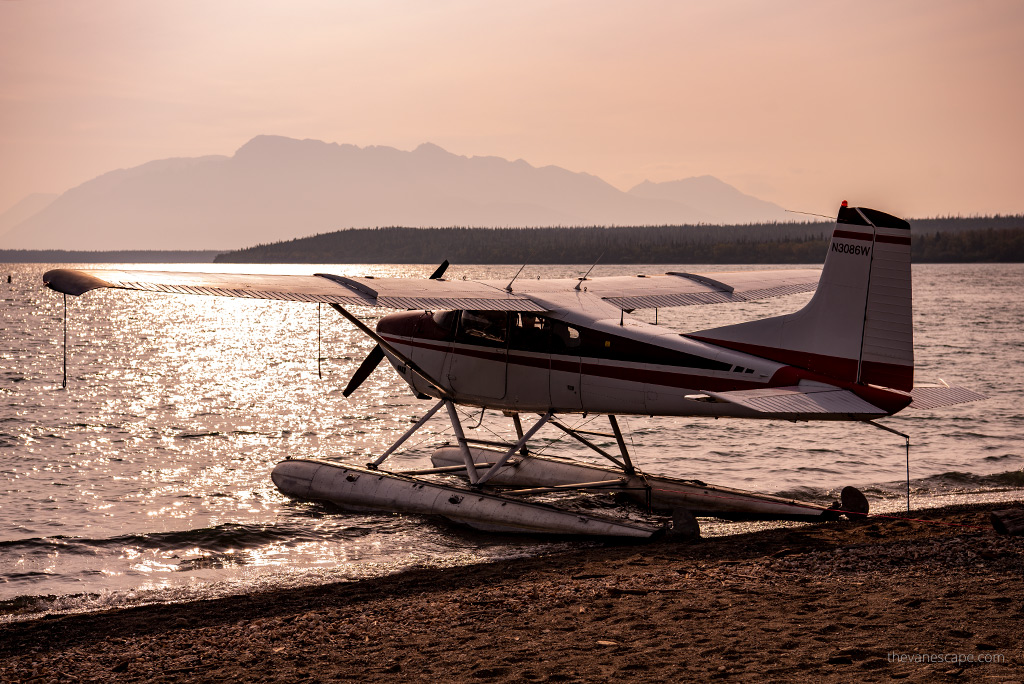 Dumpling Mountain Trail
You should allow at least 2-3 hours for this hike, as the distance is 1.5 miles (2.4 km) one way to the viewpoint, and it is a moderate hike. It climbs 800 feet (244 m) above Brooks Camp and offers views of the area with the Brooks River and Naknek Lake. If you want to reach the summit of Dumpling Mountain, which is 2440 feet (744 m), you will need to hike another 2.5 miles one way (4 km) beyond the overlook. The trailhead is located in the Brooks Camp Campground.
TRIP TIP: Remember that you are in an area with no coverage, telephones do not work, and wild animals surround you. You can encounter a bear or a moose on almost every path. Prepare to hike. Check out our Alaska Packing List before your trip. We developed it based on our experiences from four trips around Alaska.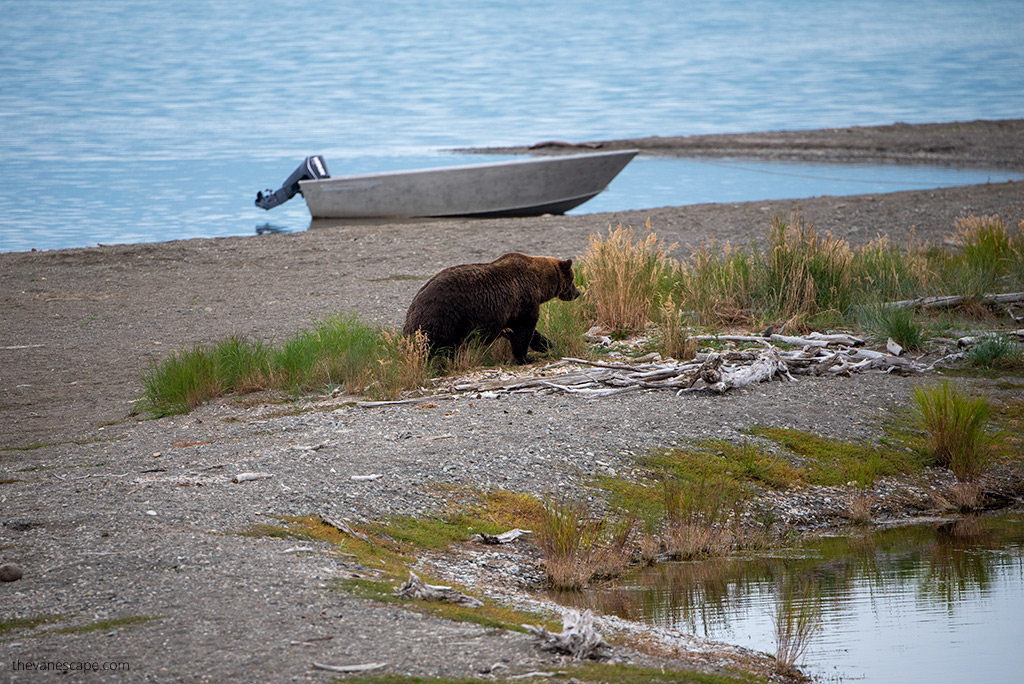 Backcountry Hiking and Camping in Katmai
Katmai National Park encompasses more than 4 million acres (nearly 6,400 square miles), most of which is designated wilderness. If you have more time to explore Katmai National Park and Preserve and have experience with rough terrain, and are familiar with wilderness camping, consider hiking and camping in the backcountry. Katmai is a wilderness park with endless possibilities for adventure. The land is wild and untamed. As there is no phone service, no internet connection, no facilities, or medical care, make sure you are well prepared for this. We camped in Denali National Park and know how challenging it is. Before the trip, check all regulations on the park's website to have a safe visit.
TRIP TIP: Before you hit the Katmai wilderness, ensure you are well prepared and know how to preserve The Seven Principles of Leave No Trace.
Watch salmon swimming and jumping at Brooks Falls
According to the official park website, 200,000 to 400,000 salmon may successfully leap Brooks Falls each year. It's incredible how salmon swim and jump at Brooks Falls. Unfortunately, not all salmon are lucky. Some will stay in the bears' mouths. On days when many salmon are migrating in the river, a large and dominant male bear sometimes catches and eats more than 30 fish per day.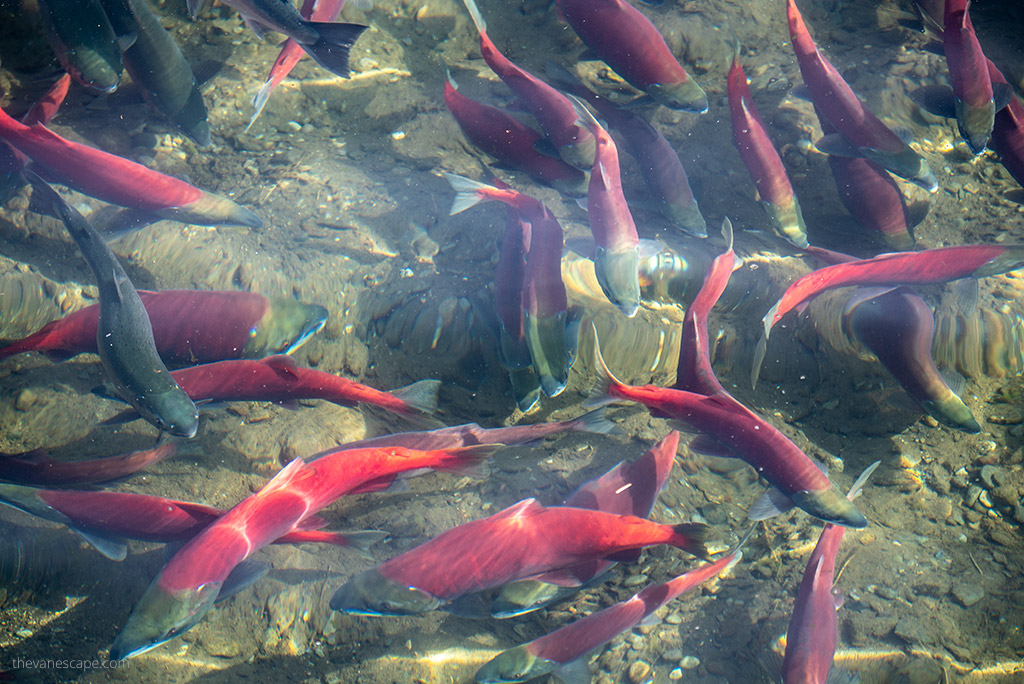 Go Fishing in Katmai National Park
Fly fishing is one of the best things to do in Katmai National Park. Famous Brooks Lodge, which overlooks the Brooks River in the heart of Katmai National Park, was originally conceived as a fishing camp. The Brooks Lodge has been operating since 1950, and initially, there were more anglers here than amateurs of bear watching. Sport fishing in Katmai National Park is strictly regulated by law, so be sure to carefully read the guidelines and conditions that must be met to fish in Katmai. Sport fishing is popular in Katmai as you have a chance to catch five species of Pacific Salmon here. What's more, the waters of Katmai National park and Preserve are abundant in rainbow trout, arctic char, dolly varden, arctic grayling, and lake trout. Anglers from all over the world dream about fishing in Katmai.
Only fly fishing is allowed in the Brooks River. You can fish alone, with company, or with guided trips. Brooks Lodge offers excellent fishing opportunities. Rates vary from $90.00 per person per hour to $310.00 per person for a full day. Full-day guided fly fishing for two or more anglers was $475.00 per person. However, check current prices and contact them to make your reservation. Fishing is also available at neighboring Brooks Lake and Naknek Lake.
TRIP TIP: It's possible to rent some water gear for fishing at Katmai Trading Post. If you prefer halibut fishing, go to Homer. Halibut fishing is one of the best things to do in Homer. Fishing adventures are also great activities in Talkeetna.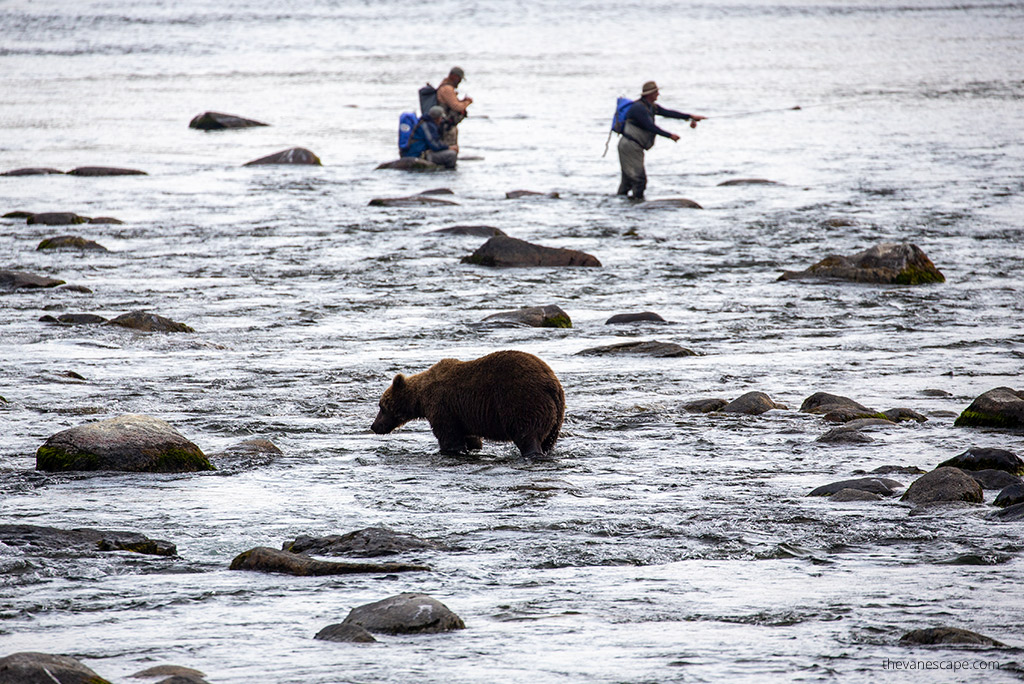 Eat sockeye salmon at the Brooks Lodge Buffet
Watching the grizzly bear hunt salmon in Brooks Falls awakens the appetite. Watching the bears as they consume each piece of red, juicy, and fatty salmon makes you hungry. Also, watching anglers catch salmon in the Brooks River near grizzly bears makes you think – I would eat salmon. I want salmon. I am hungry, and I want to eat salmon. In Katmai National Park between July and early September, you will see salmon in almost all your thoughts.
And the only place you can eat succulent, fresh, finely prepared salmon is at Brooks Lodge Buffet. We describe that place in detail here. But be sure to check it out, especially if you stay at Brooks Camp for a night. This place has delicious buffet lunches and dinners. Ask if they have sockeye salmon when you are there and buy a meal. This salmon in the scenery of Katmai National Park tastes the best in the world.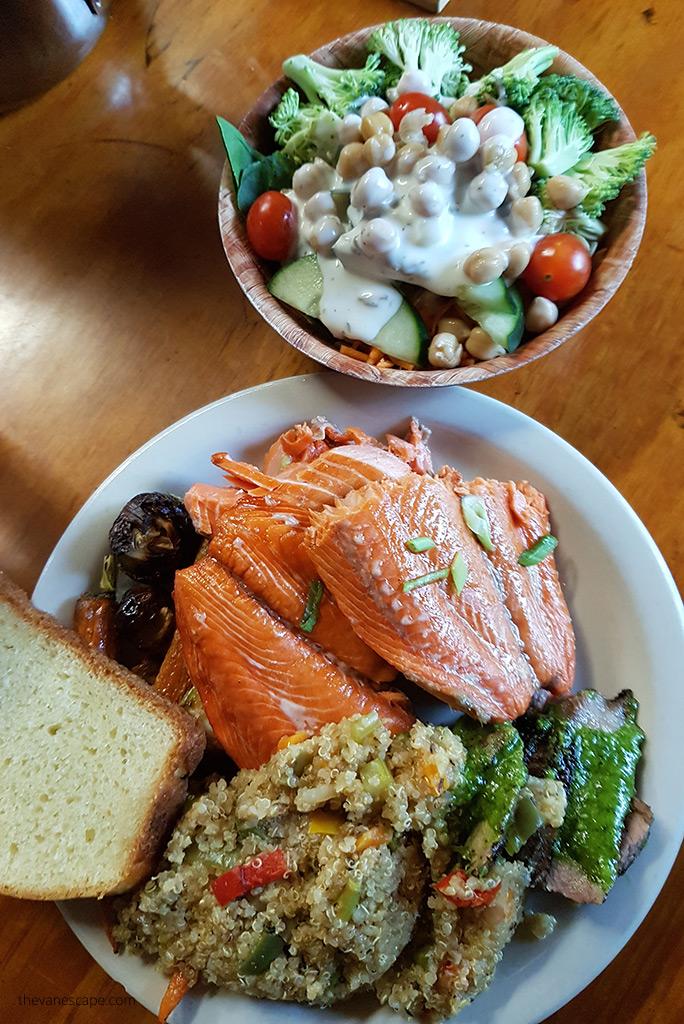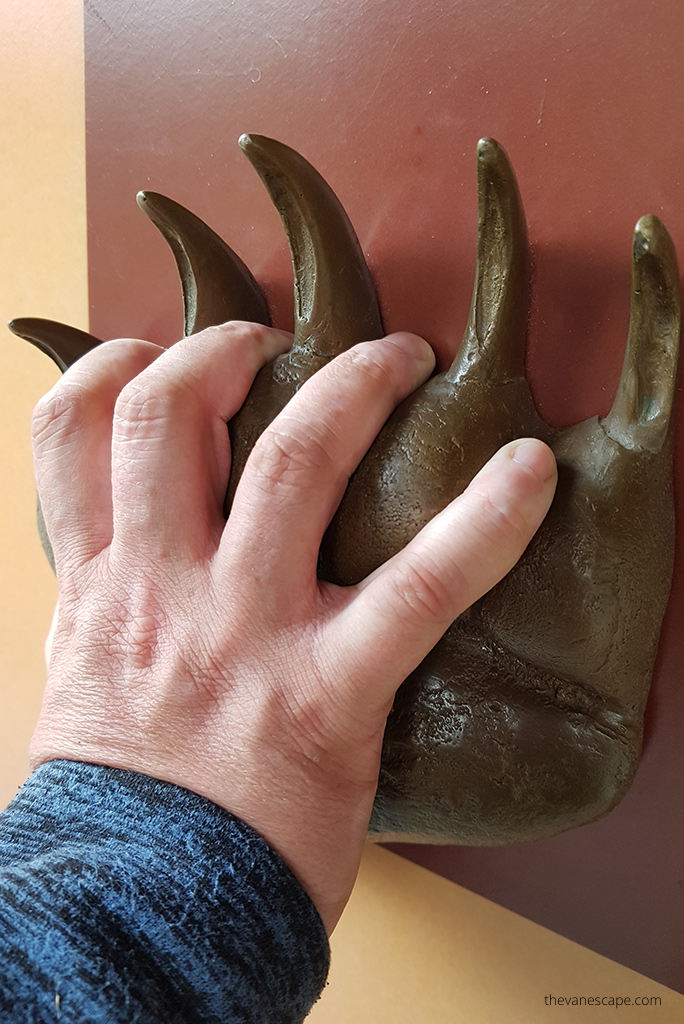 Enjoy the wild scenery of Naknek Lake
Naknek Lake is 40 miles (64 km) long and three to eight miles (4.8 to 12.9 km) wide. This makes it the largest lake in Katmai National Park. The lake drains west into Bristol Bay through the Naknek River. The lake's elevation has dropped over the past 5,000 years as it carved through a glacial moraine that separated Naknek Lake and Brooks Lake, creating the famous Brooks Falls about 3,500 years ago. A few of the best things to do in Katmai National Park are located around this beautiful lake.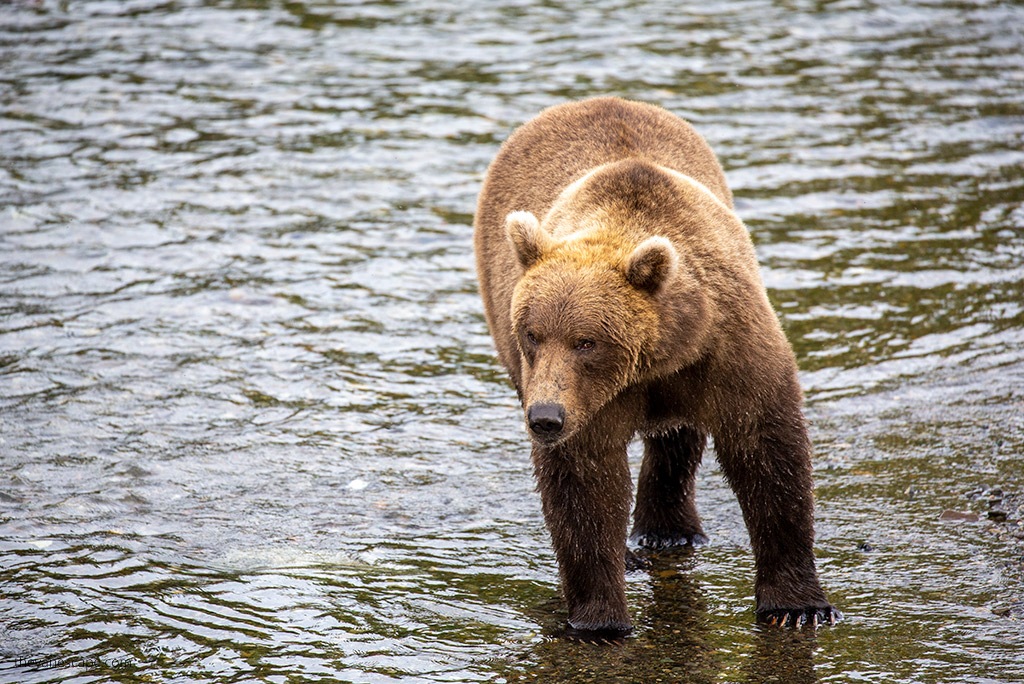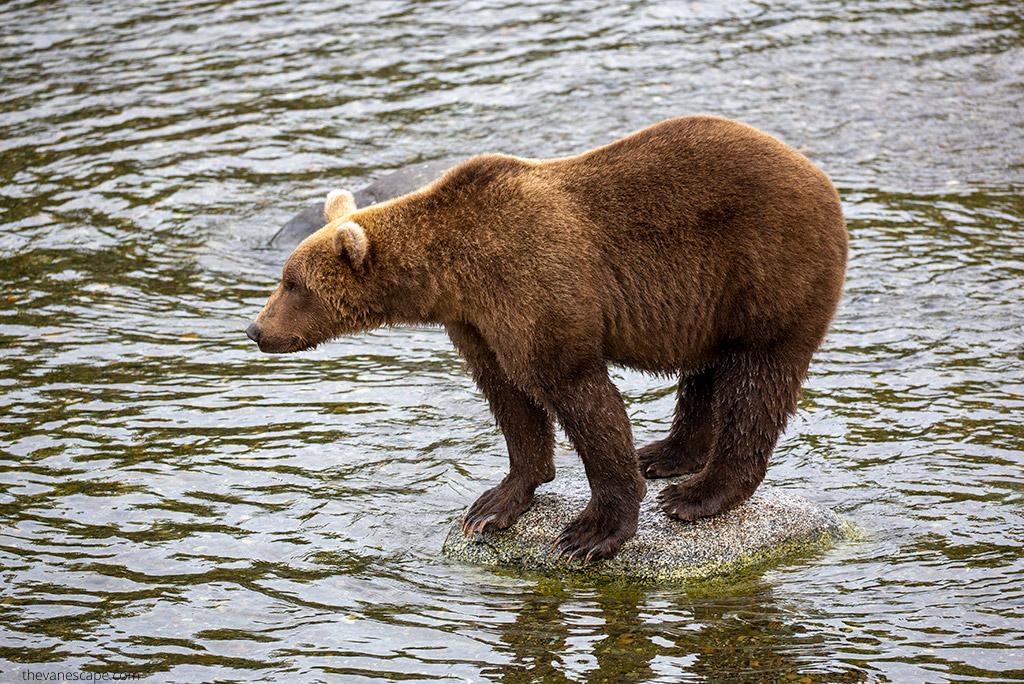 Admire Sunset over Naknek Lake
One of the best things to do in Katmai National Park, which you have for free (once you have all the cost of getting here), is to admire the sunset over Naknek Lake. If you're staying overnight in the national park, take a short walk just before sunset and admire the changing colors of the sky over Naknek Lake. Bring a headlamp to return to your tent or Brooks Lodge safely. Details and prices of accommodation in Katmai we described here.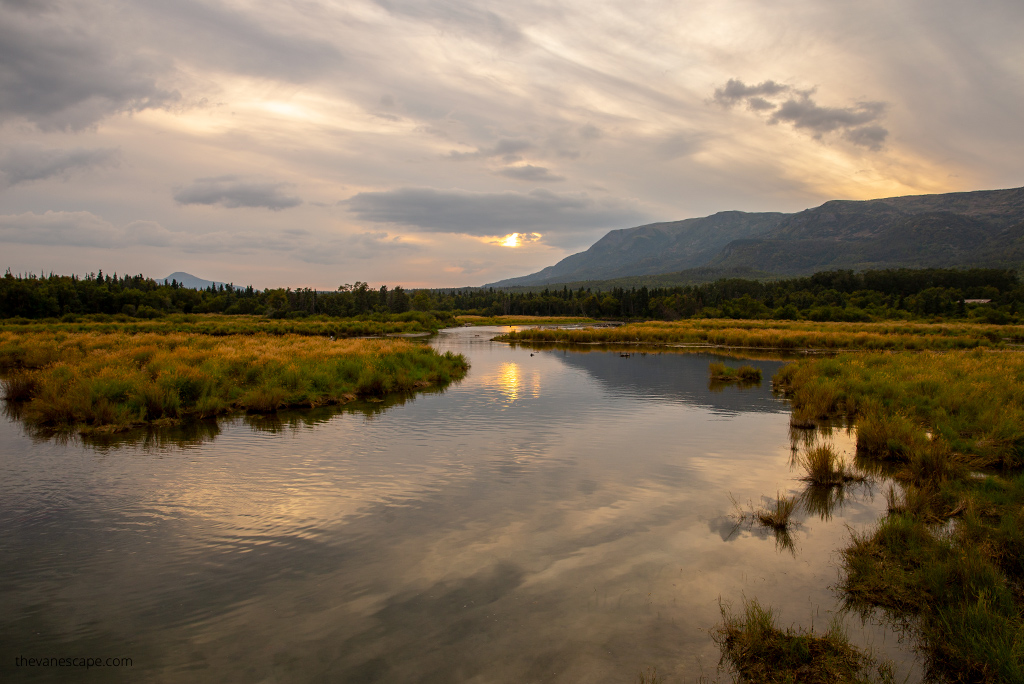 Wildlife watching around the Naknek Lake
During our trip, we saw brown bears wandering around Lake Naknek or wading into the lake to catch fish swimming in the lake. We also saw fighting brown bears. The area around the lake is excellent for wildlife watching. Around the lake, you can also see moose, wolves, and the occasional wolverine. So it's best to take a walk around the area or rent a kayak or boat tour at Brooks Lodge.
Kayaking in Naknek Lake
Do you like water sports? At Katmai Trending Post, you can rent a canoe or kayak and do some water activities. This is a good idea if you have more time to explore and experience this remote Alaskan national park. In the 2022 season, the double kayak was $20.00 per hour and $65.00 per day. We didn't kayak during a trip to Katmai, as we made a kayaking trip a few days before in Valdez, and we also have great glacier kayaking experiences in Alaska. And for us, glacier kayaking is the best option.
Take a trip to The Valley of Ten Thousand Smokes
Katmai National Park was established in 1918, 6 years after the eruption of Novarupta, to protect the resulting "Valley of Ten Thousand Smokes," smoking, steaming, ash-covered landscape. Although it no longer smokes, you can still come to marvel at the radically changed landscape. During an organized trip, you can visit and admire The Valley of Ten Thousand Smokes, the site of the Novarupta eruption. The eruption in 1912 was the largest volcanic eruption in the 20th century. Full Tour with Sack Lunch was $96.00 per person in 2022.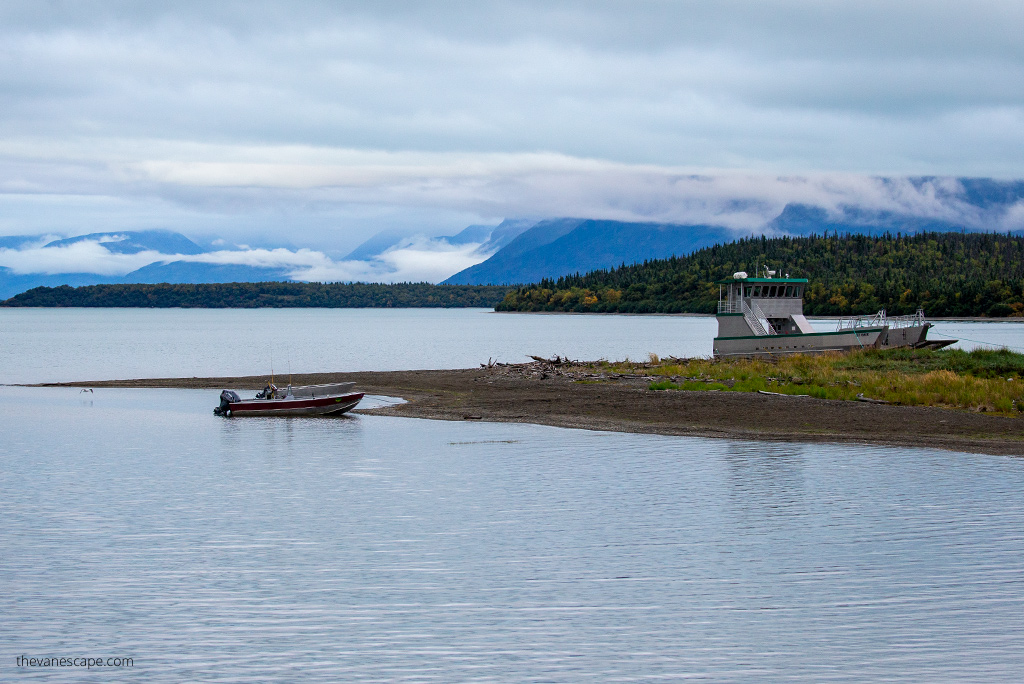 Enjoy Bird-Watching in Katmai
Katmai National Park and Preserve are also excellent for bird photographers and birds-watching amateurs. Katmai hosts many species of birds, including Swainson's thrushes, Wilson's warblers, ospreys, merlins, northern harriers, fox and American tree sparrows, and dark-eyed juncos. The Brooks River area has a wide variety of habitats and supports many bird species. When observing bears from viewing platforms, it is also easy to watch the birds. Commonly sighted birds include bald eagles, ospreys, ravens, magpies, goldeneyes, red-breasted mergansers, and gulls. Watching these birds interact with the bears and rely on the salmon can be fascinating.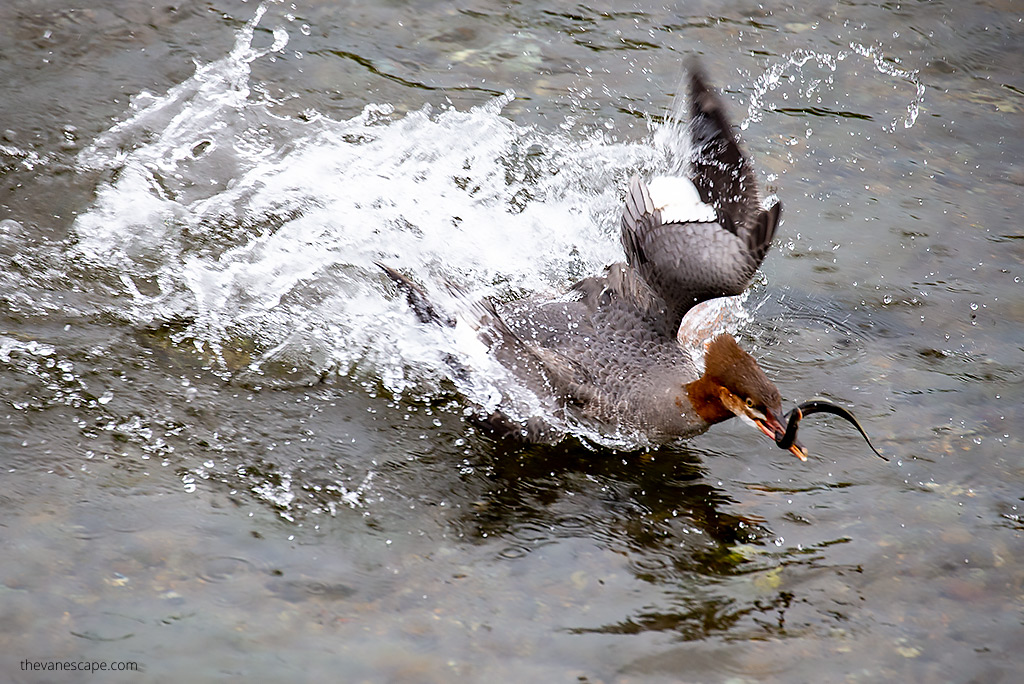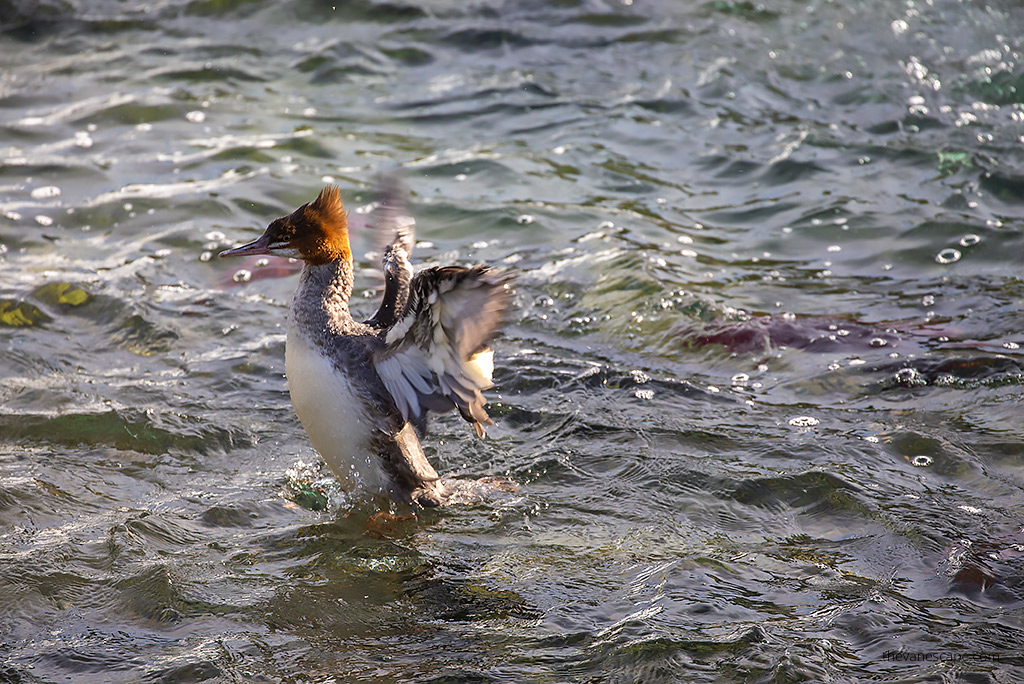 Best Things to do in Katmai National Park – Take a Flightseeing Tour
A scenic seaplane flight over the Valley of Ten Thousand Smokes, active volcanoes, and Katmai Crater Lake is still on our bucket list. We want to make this trip on our next visit to Katmai because the photos look great. Flightseeing Tour Rate in 2022 was $260 per person for a one-hour tour. You can book it here.
So far, the best scenic flight tours in Alaska we have experienced are a flight over Denali with a glacier landing and a scenic flight over the Brooks Range and Gates of the Arctic National Park with Coyote Air from Coldfoot Camp. It was during our last trip to the Arctic Ocean and Prudhoe Bay via Dalton Highway.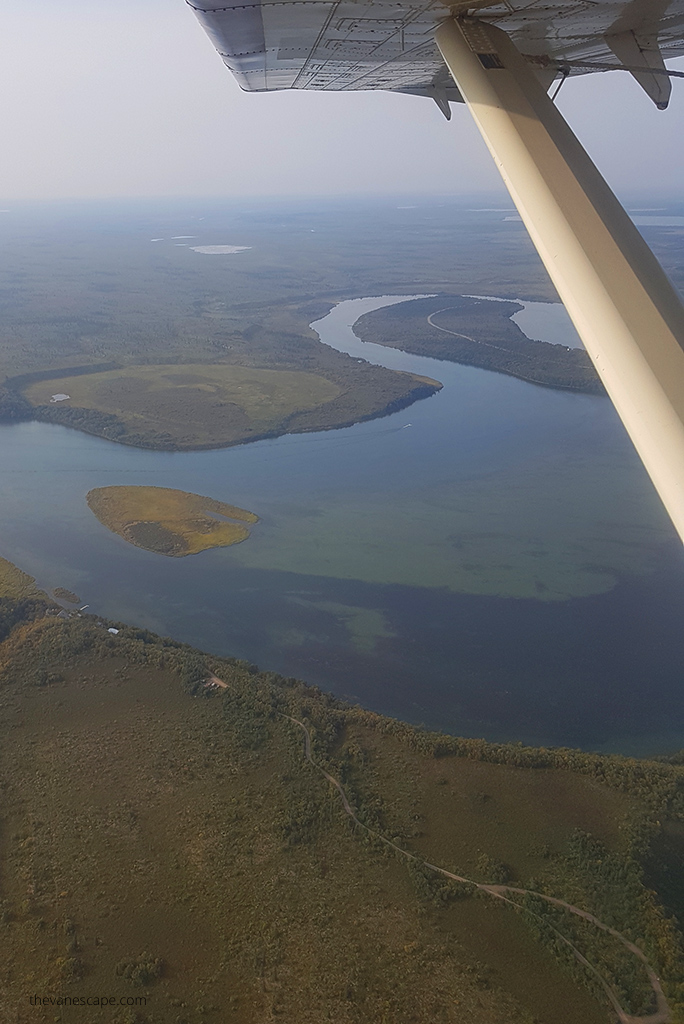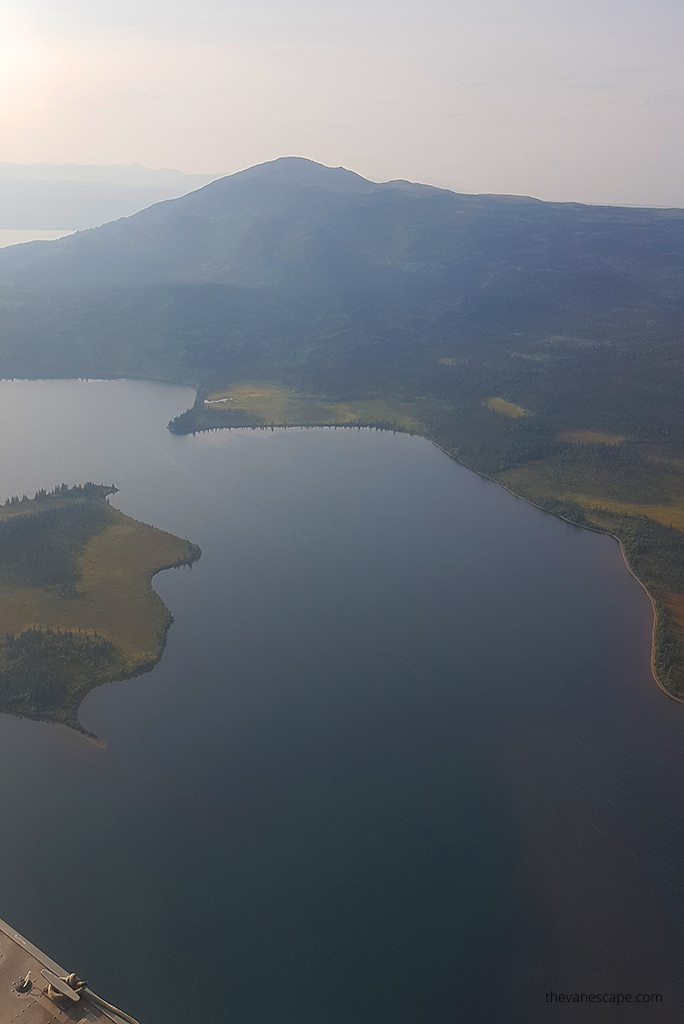 Take a break at the Brooks Lodge and Brooks Camp
It's really good to start your trip to Katmai at the visitor center. There you can take a map of the park, check the current weather, ask for warnings. Make sure to visit Brooks Camp Visitor Center, located inside Brooks Camp's park. Brooks Lodge is worth a visit even if you are not staying in the park. You can relax in the lobby for a while, warm up by the large fireplace in the center of the lobby, or have a meal. In the lobby you will also meet other travelers with whom you can share experiences in the park.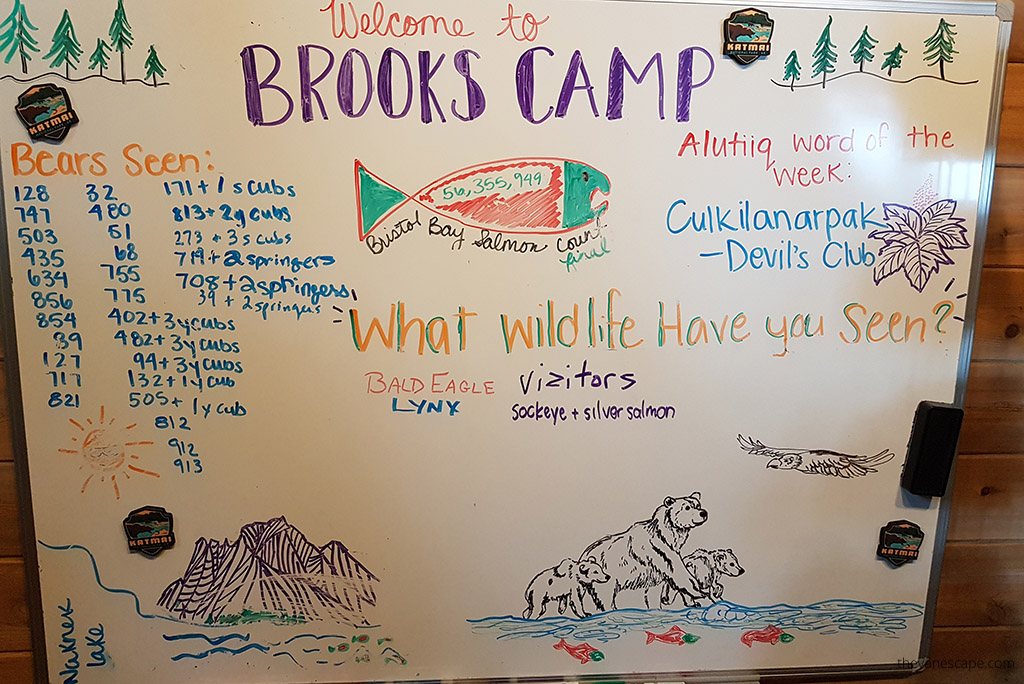 Visit more Alaska National Parks with us and plan Alaska trip:
Do you like it? Pin it!