Anchorage vs. Fairbanks from Traveler's Perspective
Which city is better, Anchorage or Fairbanks, from a tourist perspective? Anchorage and Fairbanks are both ideal gateways for exploring Alaska. Anchorage offers coastal views and national park access, while Fairbanks is known for Northern Lights and Arctic exploration. Deciding which to visit first depends on your priorities – national parks and wildlife or a chance to see the aurora. This in-depth comparison of both cities from a traveler's viewpoint will help you navigate your choice, whether planning your maiden Alaskan journey or considering another bout of Alaskan wonder.
This article may contain affiliate / compensated links. For full information, please see our disclaimer here.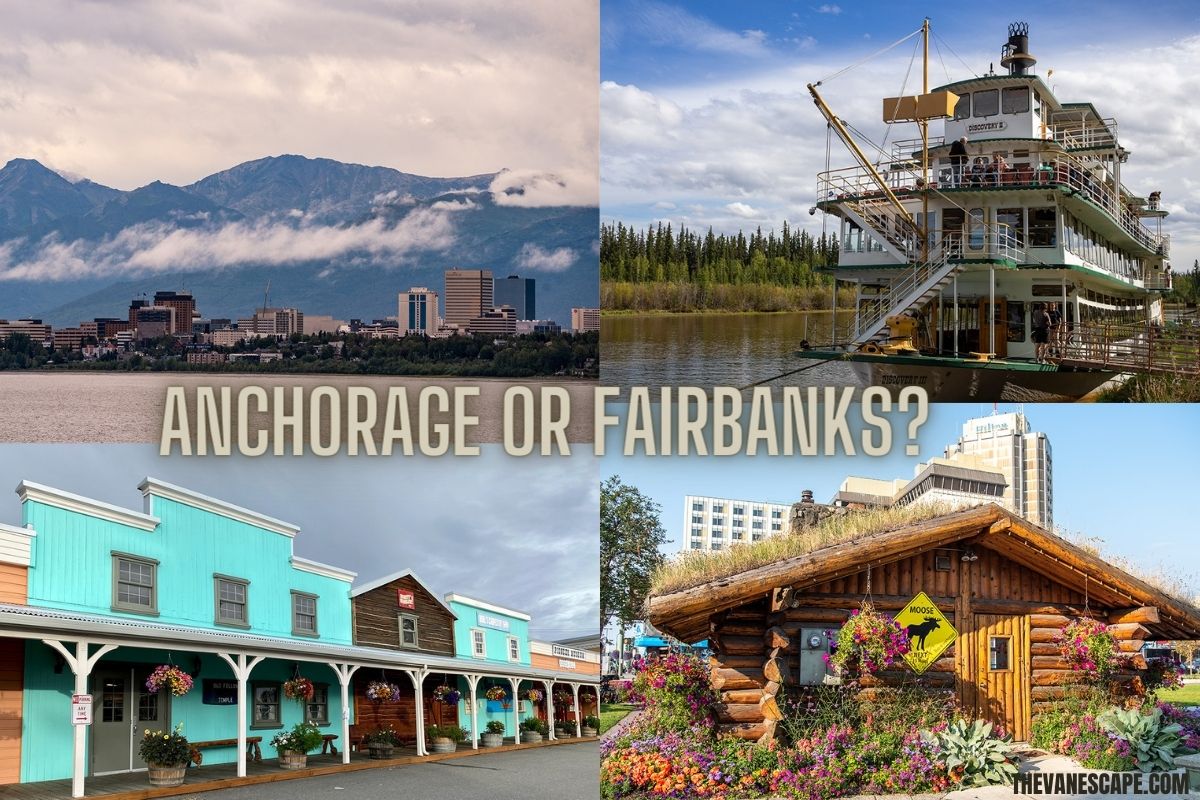 Which city is better to visit, Anchorage or Fairbanks?
Anchorage or Fairbanks? Each city offers a unique blend of cultural richness, natural beauty, and frontier charm, painting varied pictures of the Alaskan experience. Having visited them numerous times and organized expeditions around Alaska from each, we can confidently guide you through what each has to offer.
Both cities are worth a visit, each with a distinct charm and a wealth of attractions. They both serve as excellent bases for trips to other parts of Alaska, and neither lacks excitement. In the coming sections, we'll delve into the nuances of each city, from communication and costs to adventure potential.
We'll explore which national parks are more easily reached from Anchorage or Fairbanks. We'll find the best spots for viewing Northern Lights and determine the ideal city to explore Alaska's majestic glaciers and mountainous terrain. So, let's dive deep into the comparison: Anchorage vs Fairbanks.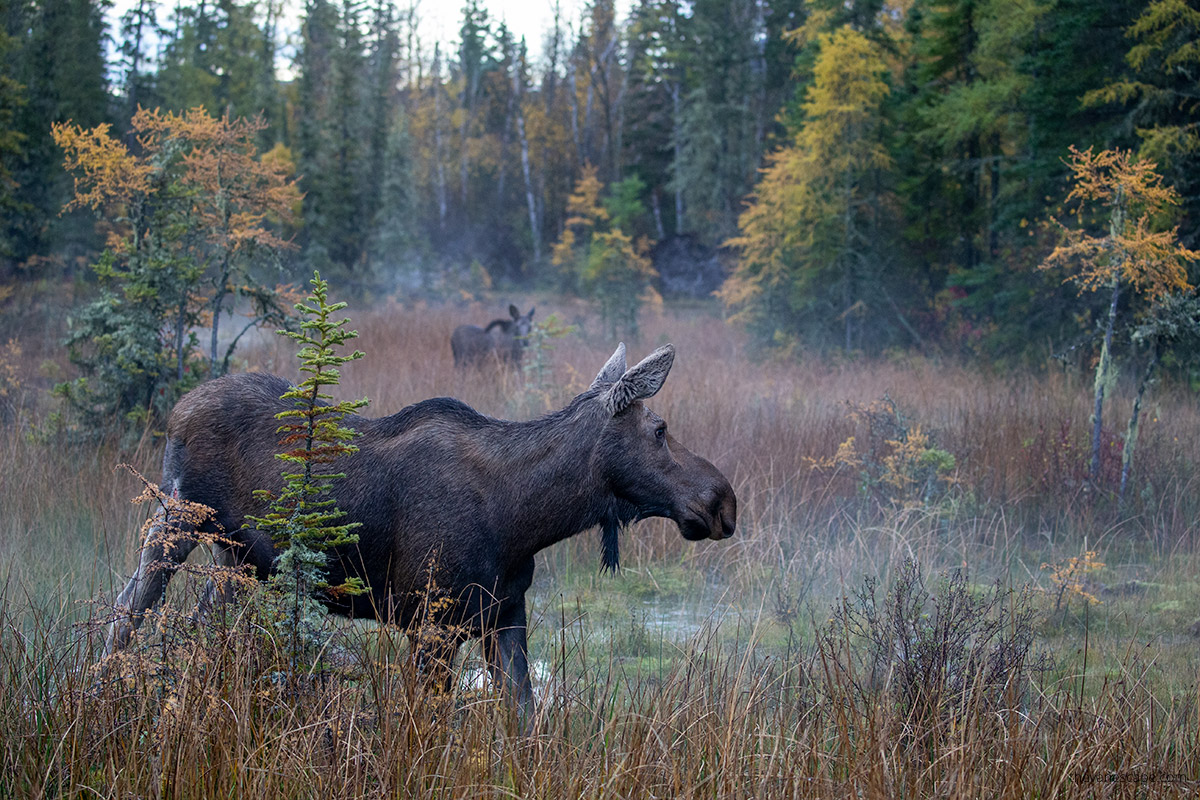 Anchorage vs. Fairbanks: Getting to Know the Heart of Alaska
Alaska's Gateway and Golden Heart
Located in south-central Alaska, Anchorage is the main gateway to the state's numerous natural attractions. Surrounded by breathtaking views from snow-covered mountain peaks to thriving wildlife, the city's strategic location provides Kenai Fjords or Chugach National Forest access.
Moreover, Anchorage is a major transportation hub, making exploring other parts of Alaska easier, such as Seward or Homer on the Kenai Peninsula. Its coastal location means you're also closer to marine wildlife and glacier tours. This city caters to adventurers seeking to hike challenging peaks, kayakers exploring coastal waters, and those who find comfort in an urban setting with a spectacular wilderness backdrop.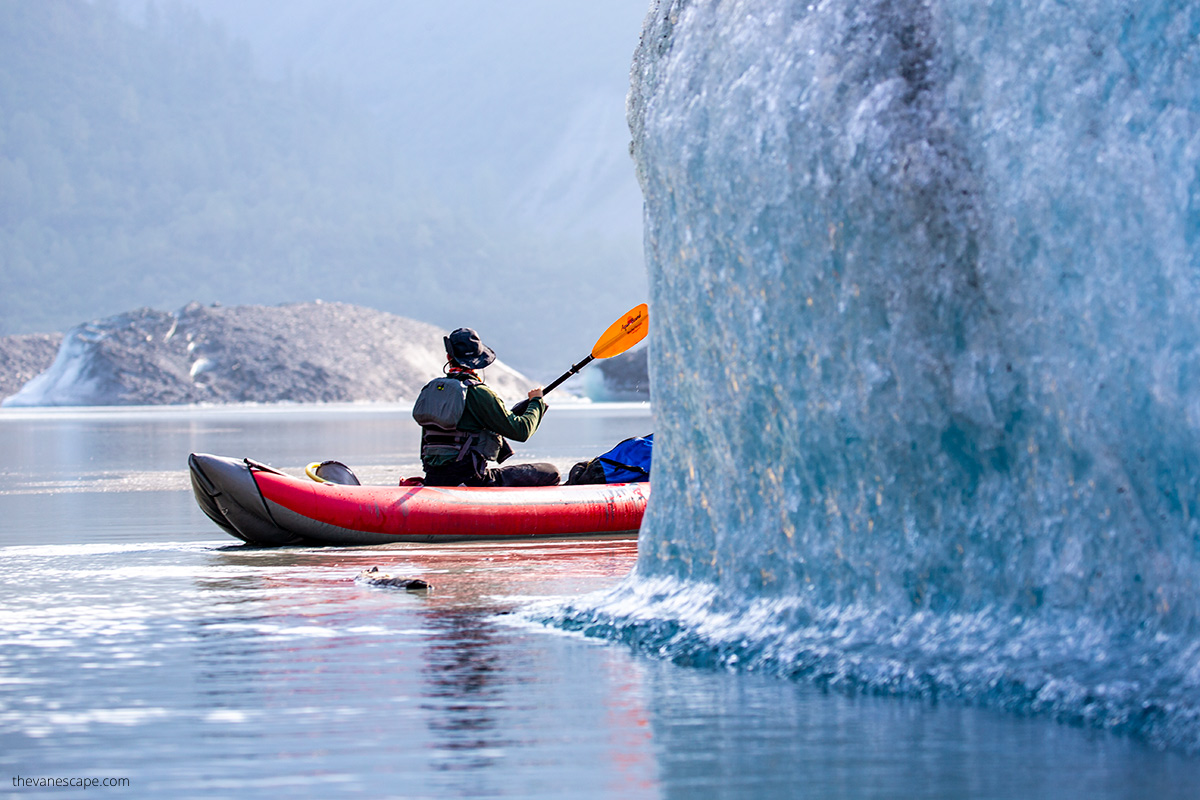 Meanwhile, Fairbanks, nestled in Alaska's interior heart, delivers a unique and equally exciting Alaskan experience. Known as the Golden Heart City, Fairbanks invites travelers into the state's wilderness, offering closer encounters with Alaska's vast hinterlands and spectacular northern lights. Also, the city's location makes it a gateway to the Arctic. It provides opportunities for adventures that few other places in North America can offer, like exploring the Arctic Circle, the Arctic Ocean, or the remote Gates of the Arctic National Park.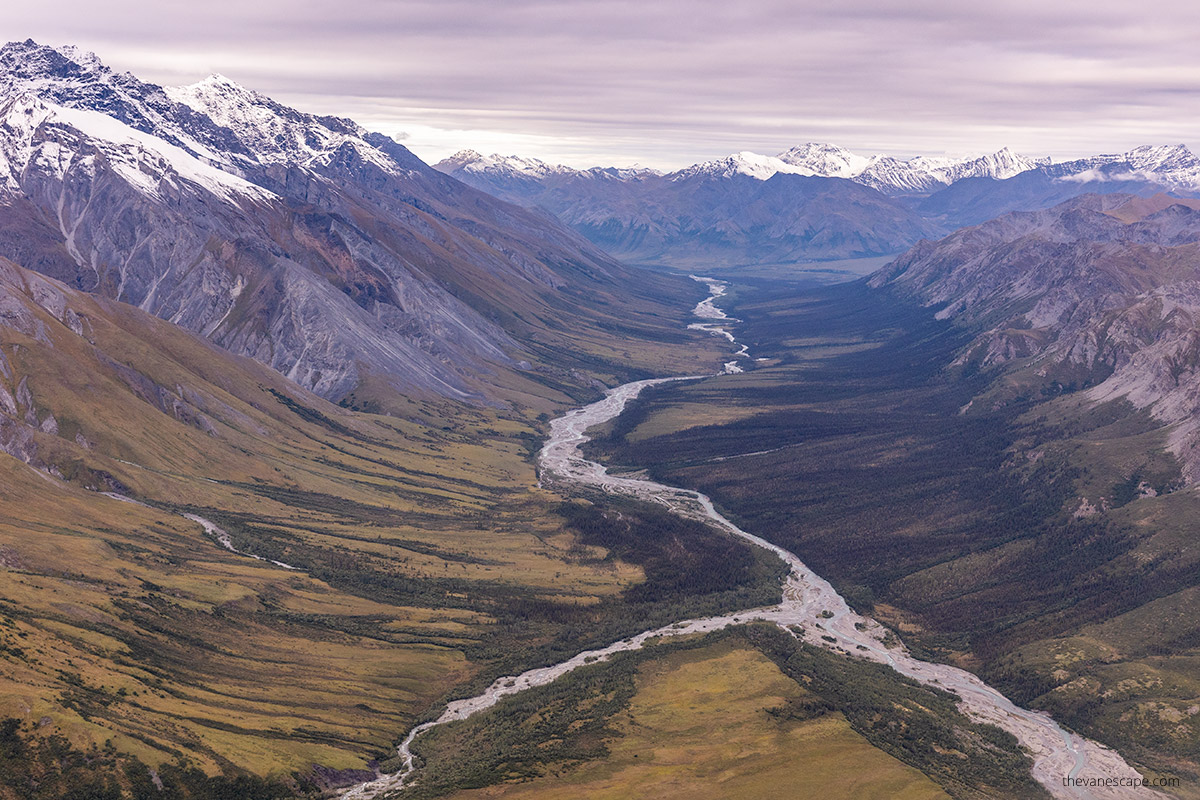 Global and Domestic Connections
Anchorage's Ted Stevens International Airport
Anchorage's Ted Stevens International Airport (ANC) is Alaska's busiest hub, facilitating various national and international connections. With airlines like Delta, United, and American Airlines serving over 200 flights per day during peak season, you can easily travel to Anchorage from cities such as Seattle, Los Angeles, and Chicago. The airport even provides direct international flights to countries including Canada, Germany, and Japan.
Fairbanks International Airport
Though smaller, Fairbanks International Airport (FAI) ensures vital connections within the US, featuring direct flights to major hubs like Seattle and Minneapolis. Airlines like Delta and Alaska Airlines operate at FAI, offering international flights mainly to Canada.
From Fairbanks airport, you can fly to the farthest north of Alaska, such as Deadhorse or Anaktuvuk Pass.
Our Tip: For a quick and affordable journey between the two cities, Alaska Airlines provides daily flights from Anchorage to Fairbanks. It's a short 1-hour flight at an affordable price.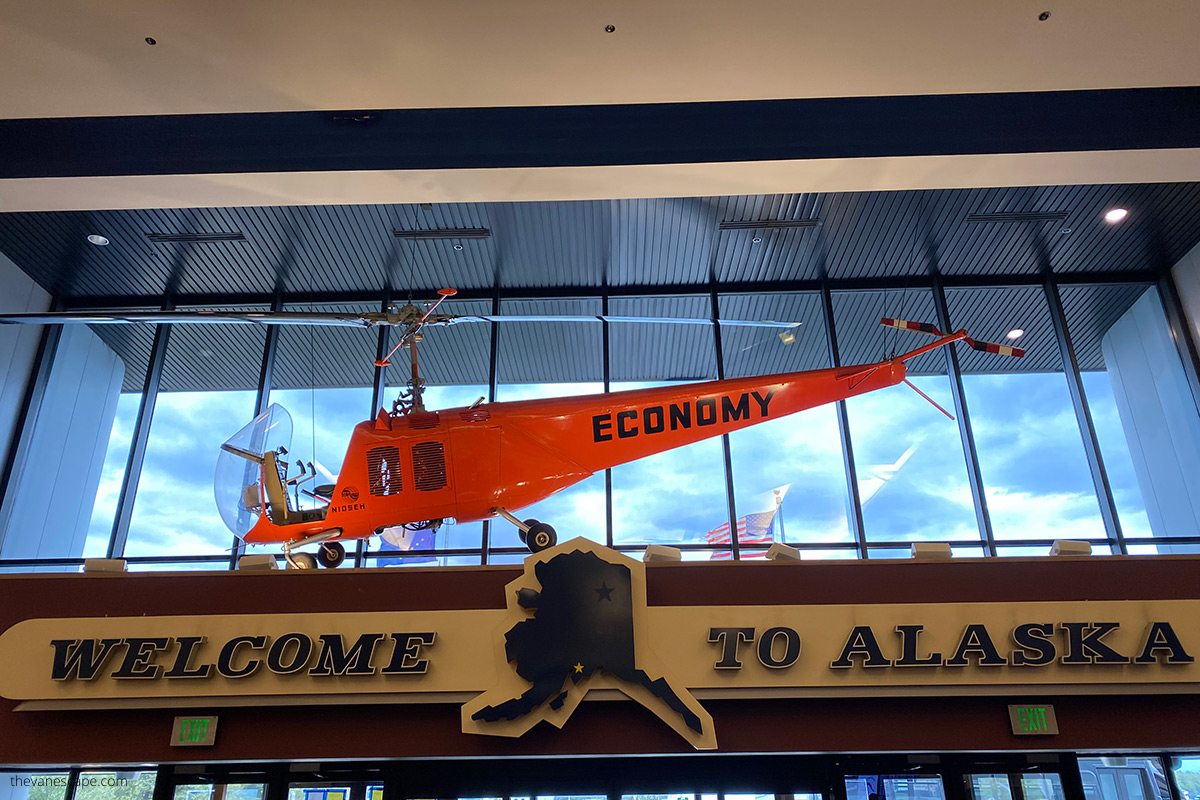 Anchorage vs. Fairbanks: City Life
Population
As of 2023, Anchorage, the largest city in Alaska, has around 300,000 residents, accounting for about 40% of the state's total population. Fairbanks, in contrast, has a significantly smaller population of around 30,000, offering a more intimate, community-oriented feel.
Getting Around
Both cities facilitate several modes of transportation, with car rentals, taxis, and rideshares (Uber) being the most common. Anchorage's public transit, known as the People Mover, offers an extensive network of bus routes, while Fairbanks' MACS Transit provides limited but essential service in the city.
However, renting a car is highly recommended for exploring the vast Alaskan landscape beyond city limits. Based on our experience, we can recommend the local company Alaska Auto Rental. You can check the offers on their website.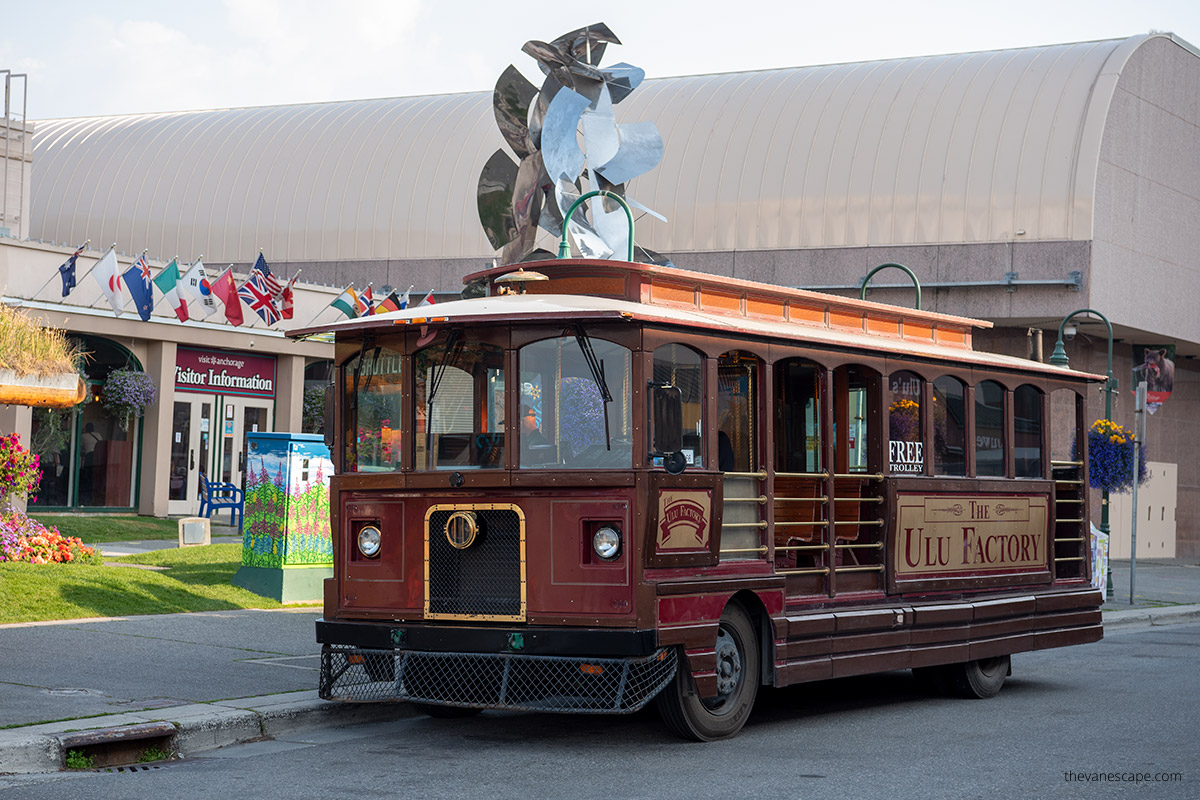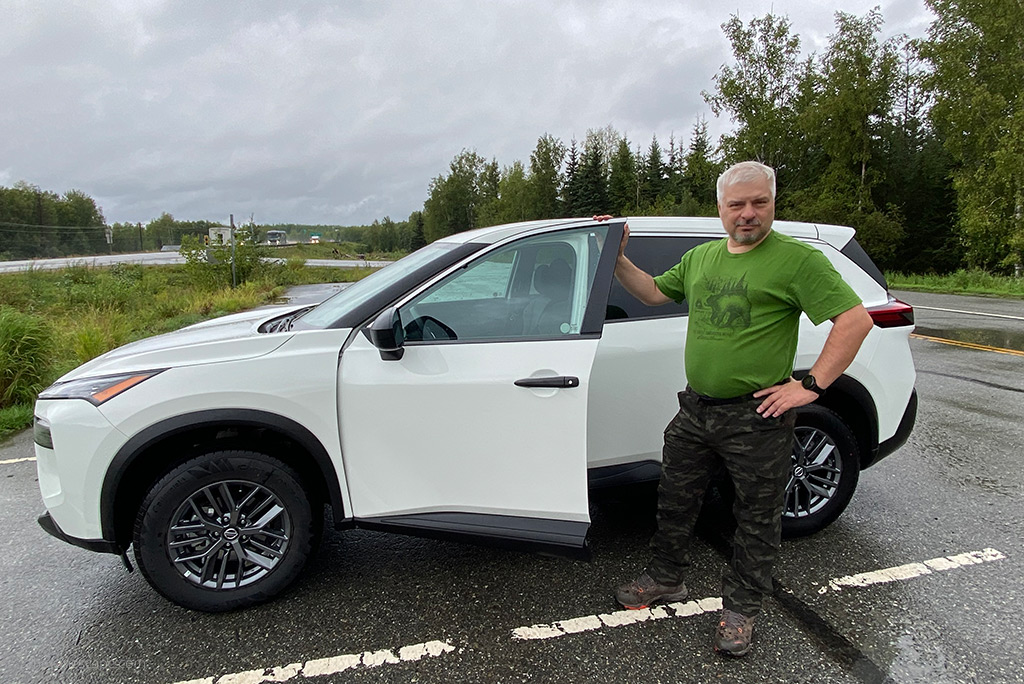 What's the Cost?
Accommodation and car rental costs in Anchorage are generally a bit higher than in Fairbanks due to greater demand, particularly during the summer tourist season (from mid-June to late August). In Anchorage, the average daily car rental rate in peak season is $100, and the average hotel rate is $200. In Fairbanks, the respective costs average at $80 and $150.
Our Tip: If you plan your Alaska vacation beforehand, you can find great value deals. We always book a car, accommodation, and trips 4 – 6 months before the travel date.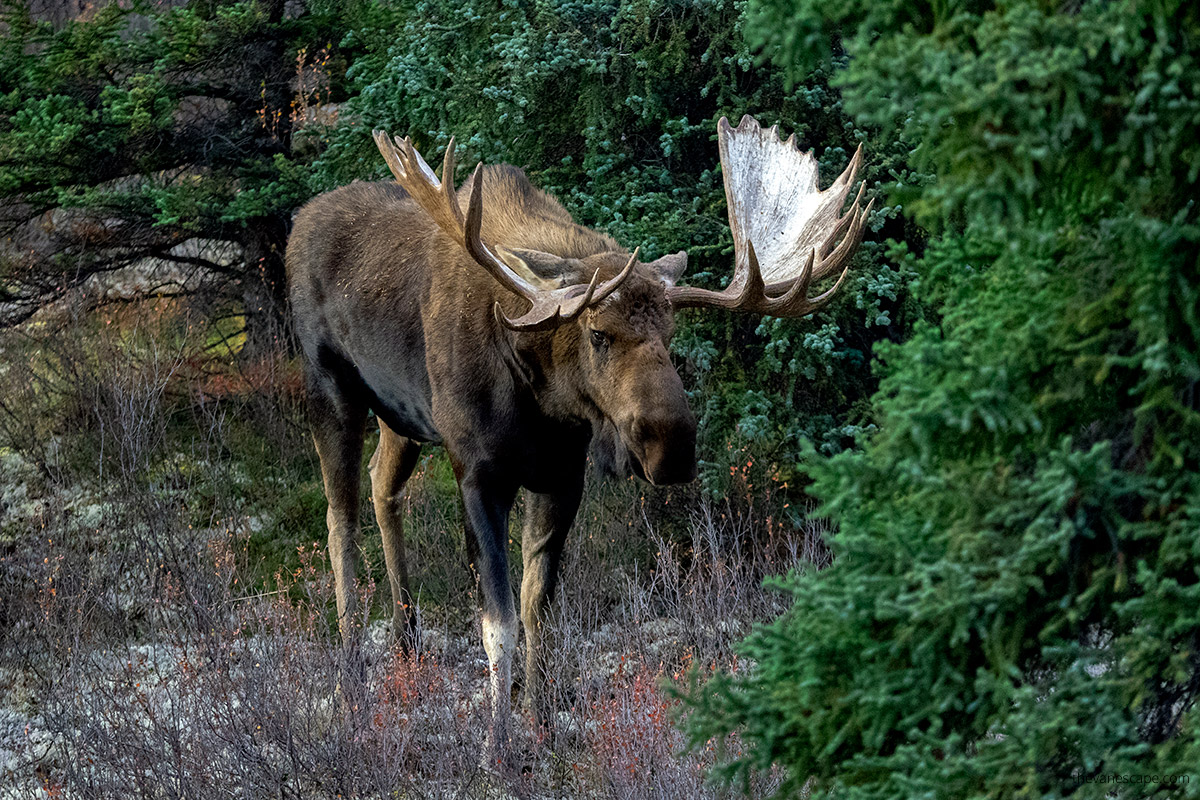 Weather and Climate
Weather-wise, Fairbanks experiences a more extreme version of Alaska's subarctic climate, with temperatures soaring to the upper 70s in summer (June-September) and plunging well below freezing in winter. Anchorage, moderated by the ocean, experiences milder conditions, with summer highs averaging around 60°F.
Anchorage receives more rainfall, about 16 inches annually, while Fairbanks receives just around 11 inches. This disparity is particularly noticeable in summer when Anchorage's coastal position draws in more rain clouds, making Fairbanks a sunnier destination during this season.
Our Tip: We have created two articles that provide information about the weather in each city for each season and month. Also, details about activities and festivals for every season. We suggest that you take a look to determine the best time to visit Anchorage and the most suitable season to plan a trip to Fairbanks.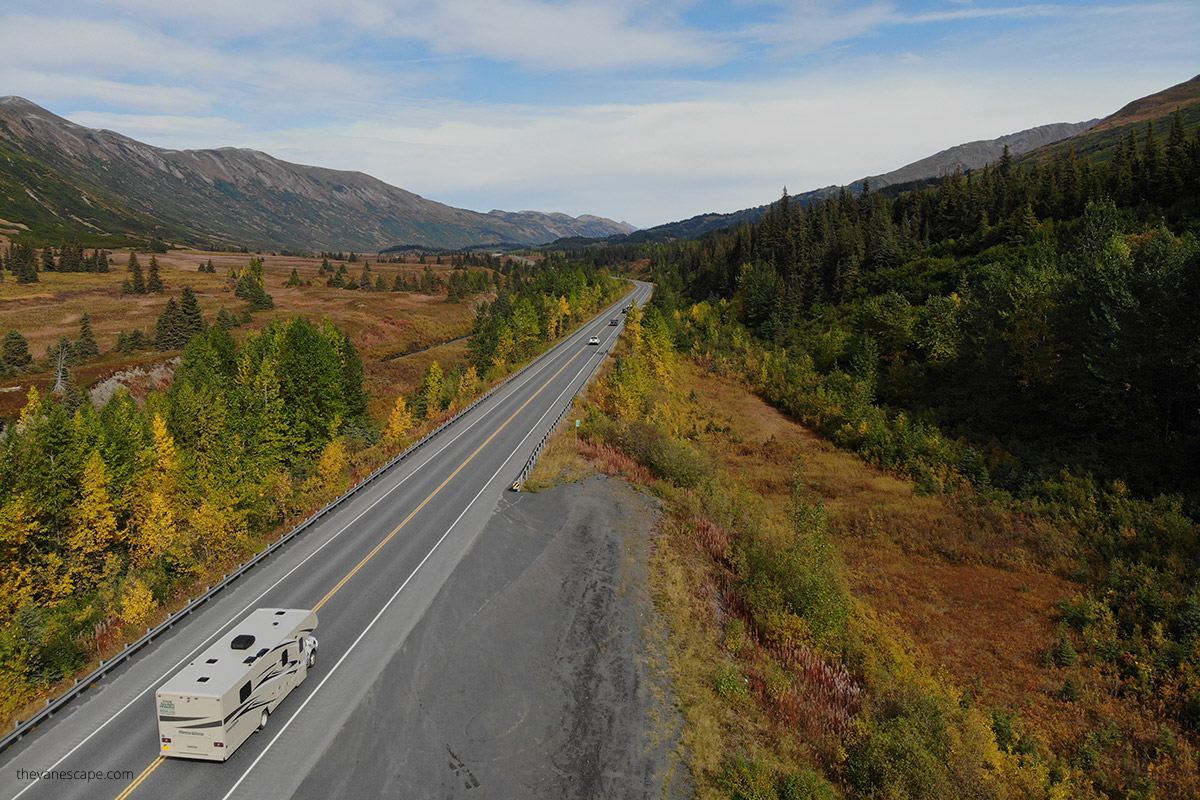 Safety
While both Anchorage and Fairbanks have crime rates that exceed the national average, the risk to tourists is generally low, particularly when standard precautions are followed. Property crimes are more prevalent than violent ones. The cities' proximity to nature also necessitates precautions for wildlife encounters, such as maintaining a safe distance from animals and storing food properly. If you plan camping or hiking, check out our list of packing essentials for the Alaska trip.
History and Culture
Anchorage showcases its indigenous heritage at the Alaska Native Heritage Center, while the Anchorage Museum narrates the state's history.
Fairbanks celebrates its Gold Rush history at Pioneer Park and offers insight into local life at the University of Alaska's Museum of the North.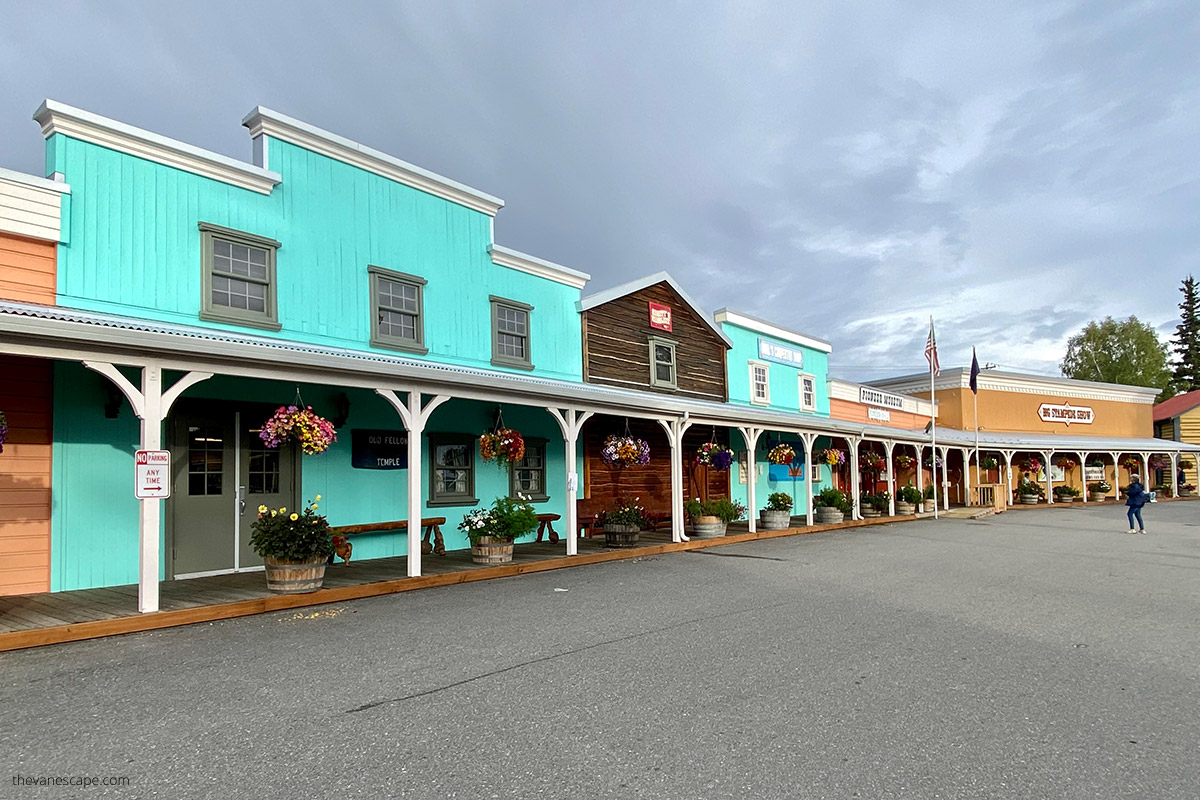 Anchorage vs. Fairbanks: Where to Start Your Alaskan Journey
If you're planning your first travel to Alaska, Anchorage's cosmopolitan appeal, comprehensive connectivity, and proximity to iconic sites like Prince William Sound and Seward's Exit Glacier make it an excellent starting point. Anchorage blends Alaska's diversity, from urban amenities to untouched wilderness, creating a fitting introduction for first-time visitors.
Anchorage's developed service industry ensures a broad array of dining, shopping, and cultural experiences, allowing a smoother transition into the Alaskan wild. Moreover, its larger population and bustling city vibe provide a comforting semblance of familiar city life, despite being on the frontier of the wild.
In our experience, Anchorage has consistently proven to be an ideal base for initial Alaskan explorations. Its central location facilitates access to some of the state's most remarkable locations.
To help you plan, we've compiled resources detailing how to maximize your stay. Our two-day Anchorage itinerary offers a snapshot of the city's highlights. At the same time, our list of top summer day trips from Anchorage provides options for adventurous excursions into the Alaskan wilderness.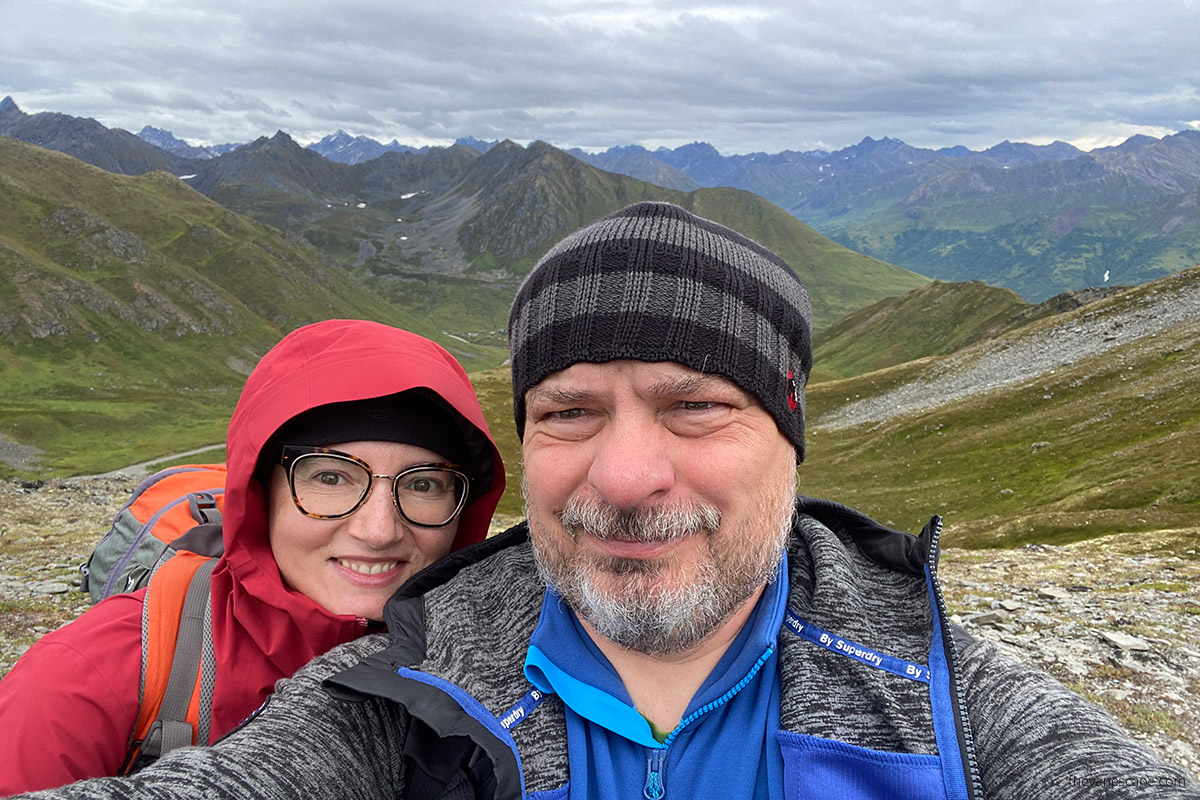 If you have a bit more time, our comprehensive ten-day Alaska road trip itinerary begins and ends in Anchorage, weaving through some of the state's most extraordinary landscapes and attractions. This roadmap ensures you won't run out of exciting activities.
We believe a trip to Anchorage provides an immersive yet accessible introduction to the Alaskan experience, making it an excellent choice for first-time visitors.
Of course, Fairbanks will also be an excellent choice for your first trip to Alaska. It all depends on what you want to do and what you want to see. Check out our best things to do in Fairbanks and near this city for inspiration for your trip.
However, regardless of where you start, Alaska's unique charm and breathtaking natural beauty guarantee an unforgettable journey.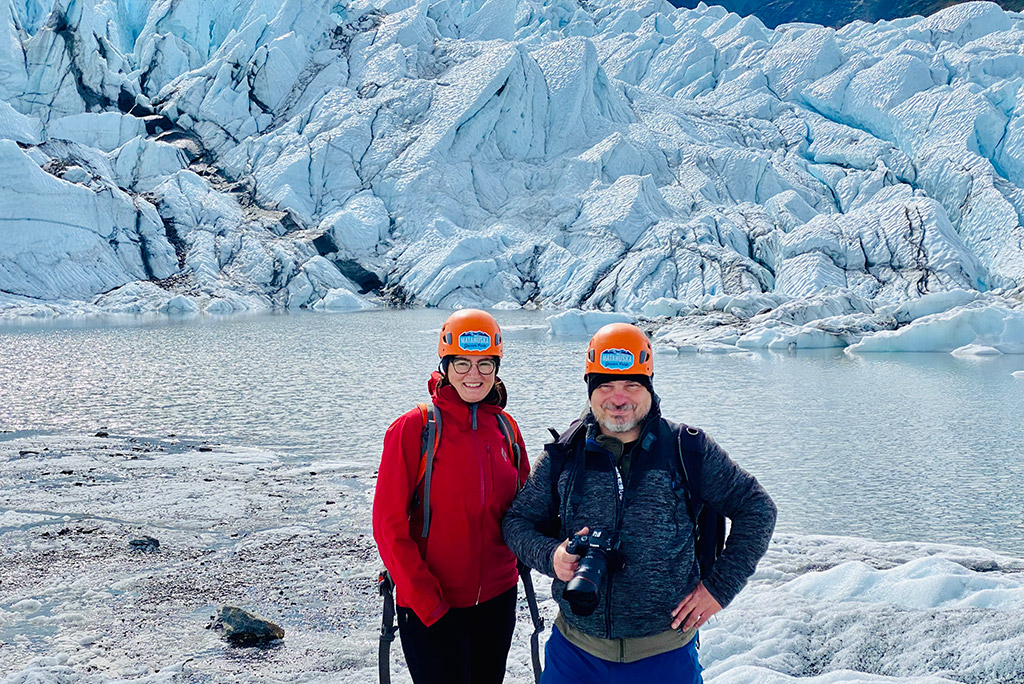 Anchorage or Fairbanks for Northern Lights Show
For those chasing the magical spectacle of the Aurora Borealis, or Northern Lights, Fairbanks holds a definite edge over Anchorage. Fairbanks has a greater probability and frequency of aurora sightings due to its location within the auroral oval—an area known for its increased aurora activity.
The optimal viewing period for these ethereal lights generally extends from September through late March. However, in the Fairbanks area, the display can start as early as mid-August and last until mid-April. Especially in the Arctic Circle and other northern regions, the Northern Lights can sometimes be spotted even in August, lighting up the night sky with their vibrant hues.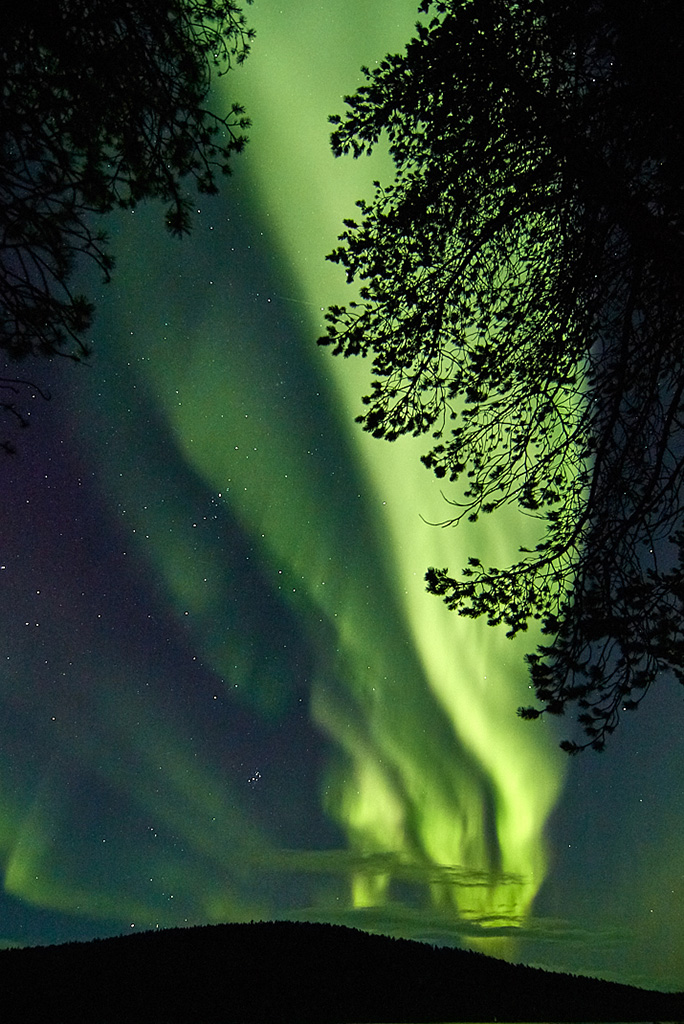 Several local operators in Fairbanks offer Northern Lights tours, providing guided trips to prime viewing locations outside the city's light pollution. These experiences often come with the added benefit of local lore and scientific insights about the auroras. It's an unforgettable experience that shouldn't be missed if you're visiting during the Northern Lights season.
While Fairbanks has a statistical advantage, it doesn't mean you can't witness the Northern Lights from Anchorage. It's possible, especially during an intense aurora, but sightings are less predictable and frequent. You'll need patience, clear skies, and preferably a location away from city lights to improve your chances.
So, when it comes to the Northern Lights spectacle, Fairbanks takes the crown, making it the preferred base for aurora seekers planning their Alaskan trip.
Anchorage or Fairbanks: The Gateway to Denali National Park
Denali National Park, home to North America's highest peak, Mount Denali, is accessible from both Anchorage and Fairbanks.
However, Fairbanks is approximately 120 miles closer than Anchorage to the park, making it a more convenient base for those interested in visiting Denali National Park, hiking in Denali, or camping in Denali. A trip from Fairbanks to Denali National Park takes roughly 2 hours and 15 minutes of driving, making it feasible to undertake as a day trip.
In contrast, the journey from Anchorage to Denali spans 240 miles, translating into about 5 hours by car or 8 hours aboard a scenic train. So, while both cities offer access to the iconic national park, Fairbanks provides a more time-efficient option.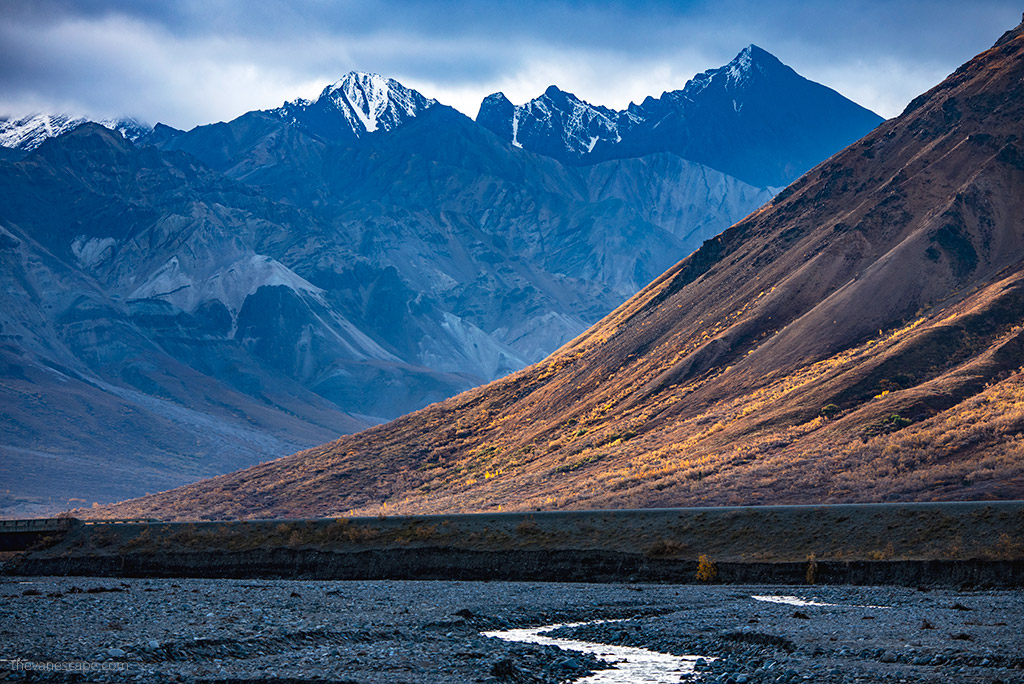 Anchorage vs. Fairbanks: Your Launchpad to Alaska's National Parks
Alaska has 8 national parks, each offering unique landscapes and ecosystems. Both Anchorage and Fairbanks provide access to several of these, though the specific parks differ due to each city's geographical location.
From Anchorage
Kenai Fjords National Park: A 3-hour drive from Anchorage leads you to Seward, the gateway to Kenai Fjords National Park. Known for its tidewater glaciers and abundant marine wildlife, boat tours and kayaking trips are popular ways to explore the park.
Lake Clark National Park and Preserve: Accessible primarily by air taxis from Anchorage, this park offers a remote Alaskan wilderness experience with its turquoise lakes, active volcanoes, and opportunities to spot bears, wolves, and caribou.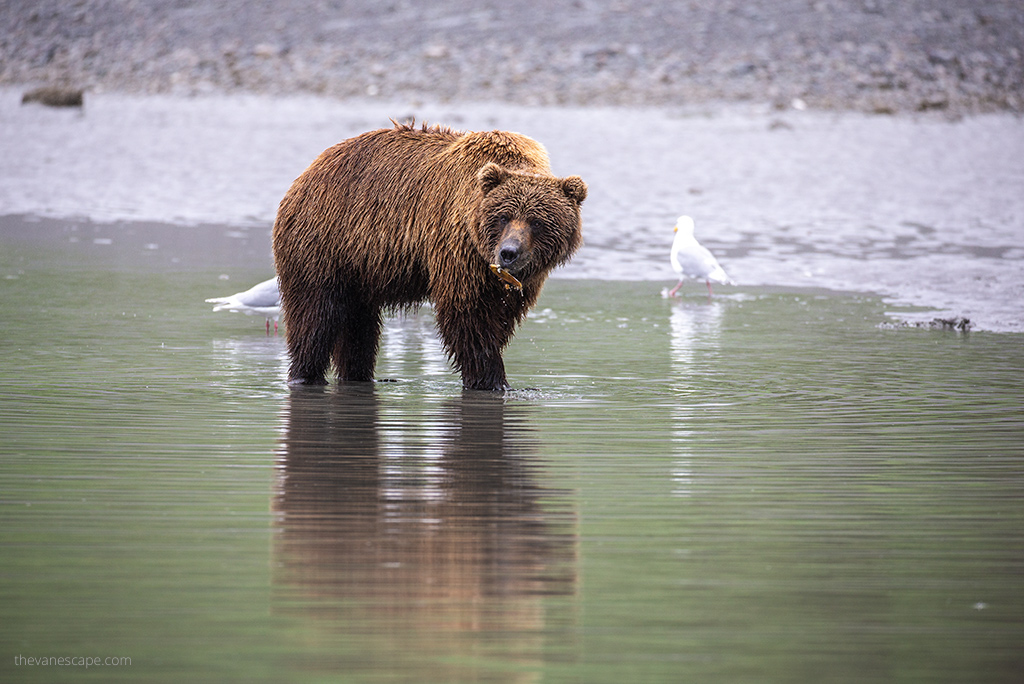 Wrangell-St. Elias National Park: A four-hour drive from Anchorage, the largest national park in the U.S., packed with mountains, glaciers, and Kennecott historic mining sites.
Katmai National Park: Known for its brown bear population, this park is typically reached by a commercial flight from Anchorage to King Salmon, then a small floatplane into the park.
Chugach State Park: Although not a national park, it is worth mentioning due to its proximity to Anchorage (only 20 minutes from downtown) and its myriad recreational opportunities, from hiking and camping to wildlife viewing.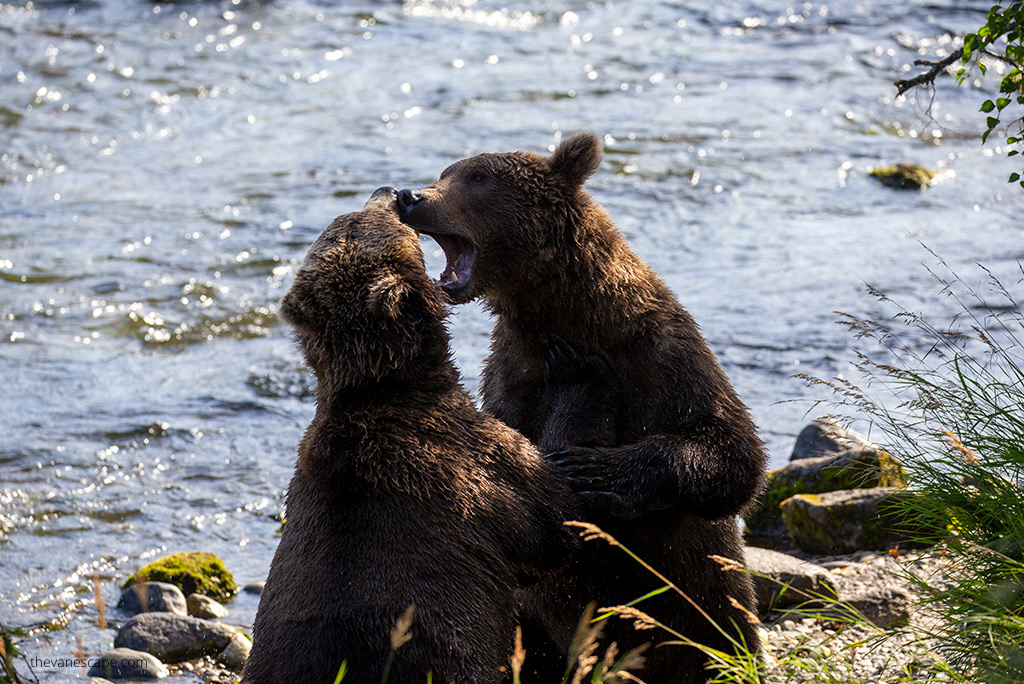 From Fairbanks
Yukon-Charley Rivers National Preserve: Another wilderness area, this preserve is accessed by chartered air taxis from Fairbanks or by boat or personal aircraft. It offers opportunities for boating, hiking, camping, and wildlife viewing.
Our Tip: Remember that getting around Alaska can take longer than expected due to the state's vast size and often rugged terrain. Always check for up-to-date information about park conditions and accessibility, as these can change due to weather and other factors.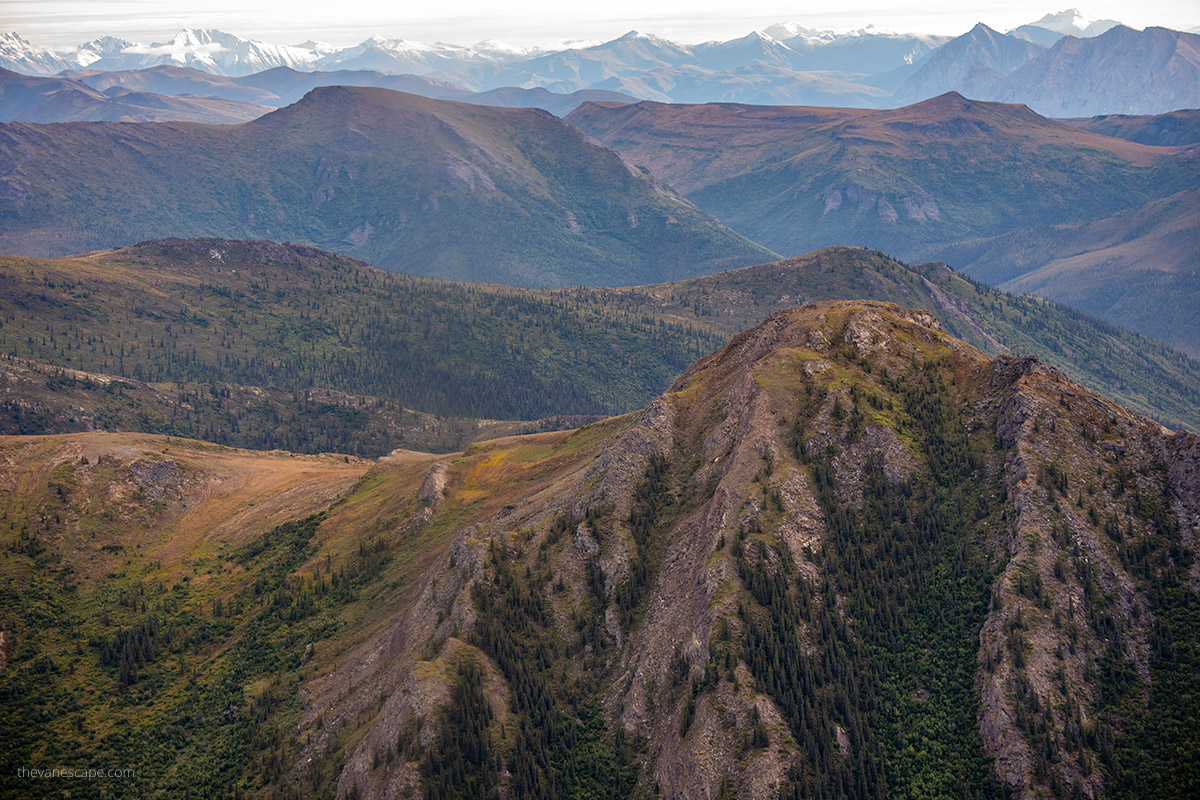 Anchorage vs Fairbanks: Wildlife Viewing
Both cities provide ample wildlife viewing and photography opportunities, owing to their diverse environments and locations. Near Anchorage, you may spot moose roaming in Kincaid Park, beluga whales in the Cook Inlet, and bears in Katmai National Park and Preserve. From Anchorage and southern Alaska, you have more tour options for bear-watching in Alaska.
In contrast, Fairbanks offers the chance to see different wildlife species, including reindeer or musk oxen, particularly at local farms or within the expansive White Mountains National Recreation Area.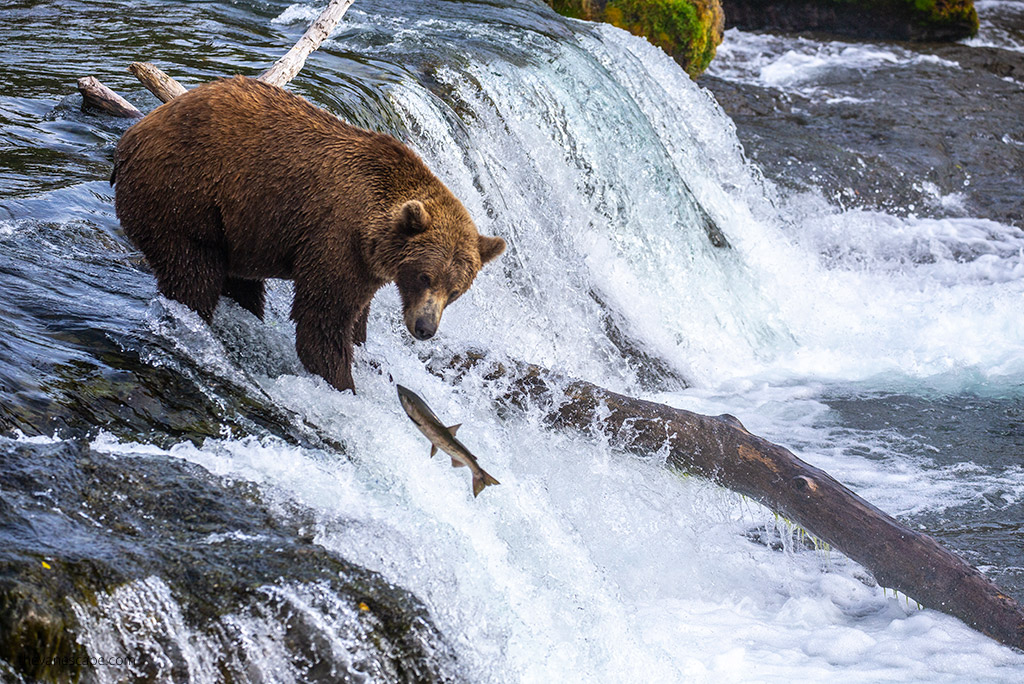 Anchorage or Fairbanks: Hiking Opportunities
Anchorage is nestled adjacent to the Chugach Mountains, offering an array of hiking trails catering to all levels of hikers near the city. Popular spots among locals and tourists alike include the Eagle River Nature Center and Flattop Mountain.
Fairbanks lacks the immediate mountainous backdrop and offers trails winding through gently rolling hills and alongside rivers, such as the Angel Rocks Trail and the Creamer's Field Migratory Waterfowl Refuge.
In our opinion, the hiking terrain around Anchorage offers more scenic vistas and varied challenges. Here are some suggestions for each city to help you decide which suits your hiking preferences.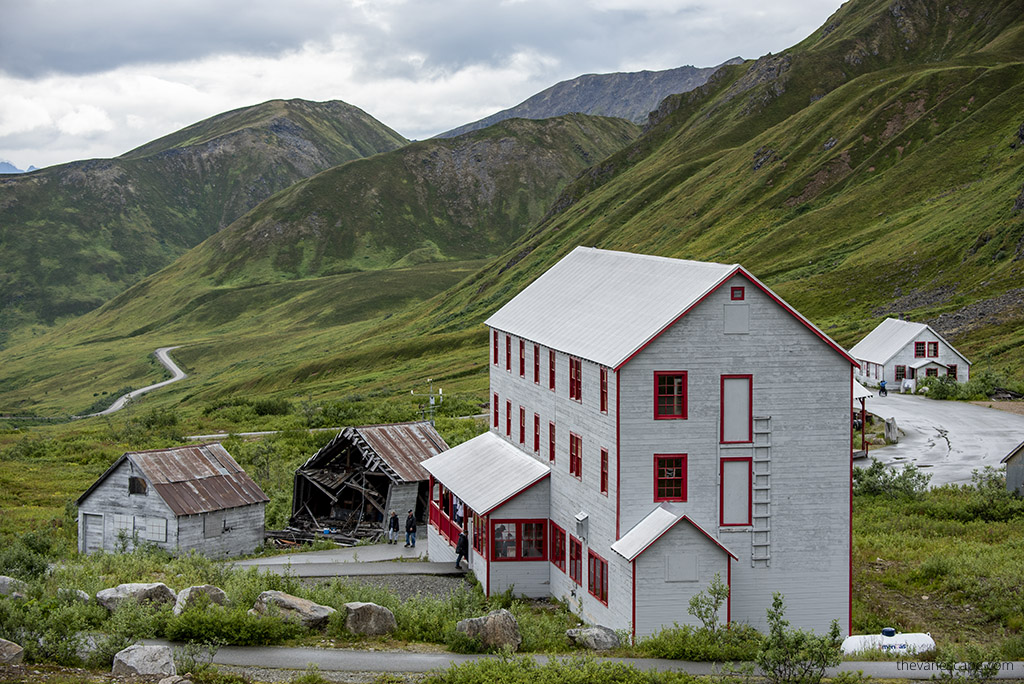 Hiking in the Anchorage area
Hatcher Pass and Independence Mine: About a 1.5-hour drive from Anchorage, Hatcher Pass offers trails through spectacular alpine terrain and a spectacular gold mine that operated until the 1950s. The Gold Cord Lake Trail is a relatively easy 3-mile journey, while the Reed Lakes Trail provides more of a challenge with a 9-mile round trip.
Winner Creek Trail in Girdwood: This local favorite trail, about an hour's drive from Anchorage, is a well-maintained 6.4-mile round trip journey through lush rainforest. The hand tram over Winner Creek Gorge is a notable feature.
Eagle River Nature Center: This area, about 40 minutes north of Anchorage, offers various trails through the Chugach Mountains, from the easy Rodak Nature Loop to the challenging 24-mile Eagle River Trail.
Portage Pass Trail: Near the Whittier Tunnel, this trail climbs to Portage Pass, offering stunning views of Portage Glacier and Passage Canal. It's a 2-mile-long (4 round trip).
Eklutna Lake: Approximately an hour's drive from Anchorage, you can find several trails around a beautiful glacier-fed lake, including the easy Eklutna Lakeside Trail and the more challenging Twin Peaks Trail.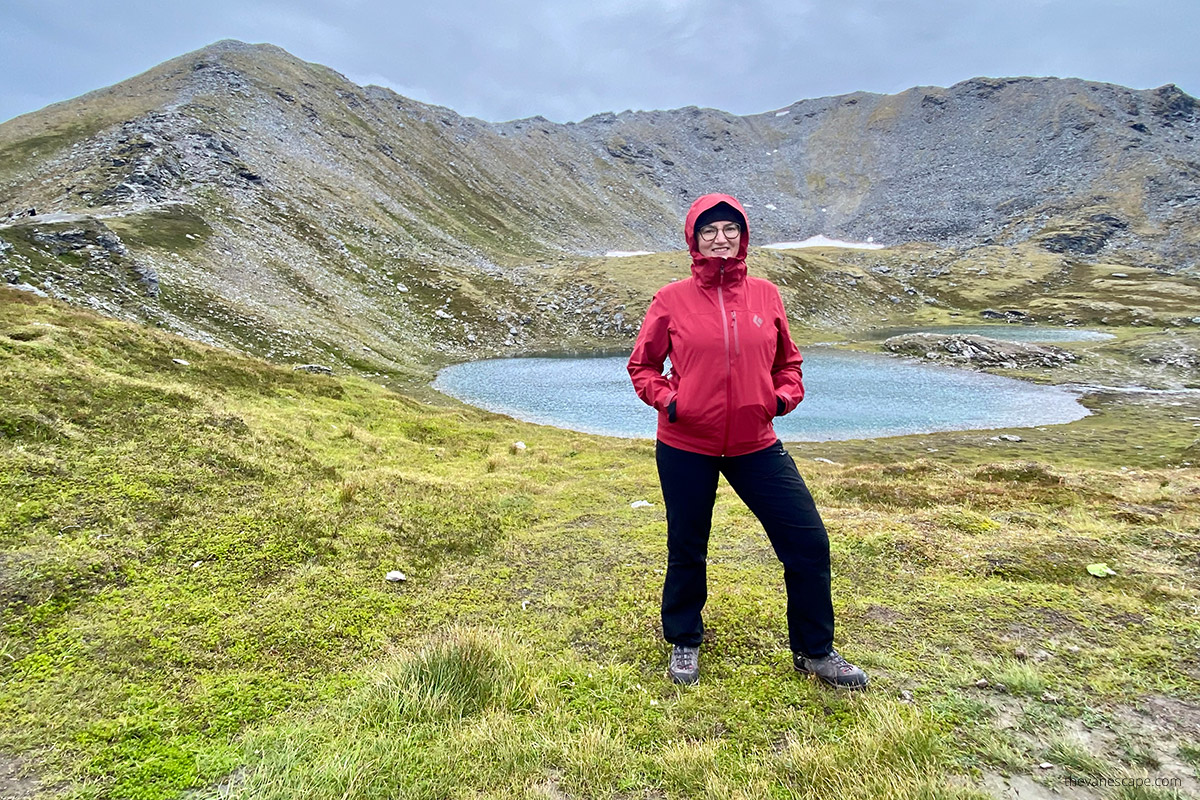 Hiking in the Fairbanks area
Granite Tors Trail: This challenging 15-mile loop trail leads to unique granite formations in the Chena River State Recreation Area.
Angel Rocks Trail: A more accessible alternative in the same area, this trail is 3.5 miles long and offers fantastic views of the surrounding forest and river. You can discover this area with this Hiking Expedition Tour with a local guide.
Wickersham Dome Trail: Located about 38 miles north of Fairbanks, this trail offers beautiful views of the White Mountains.
Creamer's Field Migratory Waterfowl Refuge: This wildlife refuge in Fairbanks offers several easy, flat trails for a more leisurely walk.
Pinnell Mountain National Recreation Trail: If you're up for a multi-day hiking adventure, this 27-mile trail offers incredible views of the Alaska Range, the White Mountains, and the Steese National Conservation Area.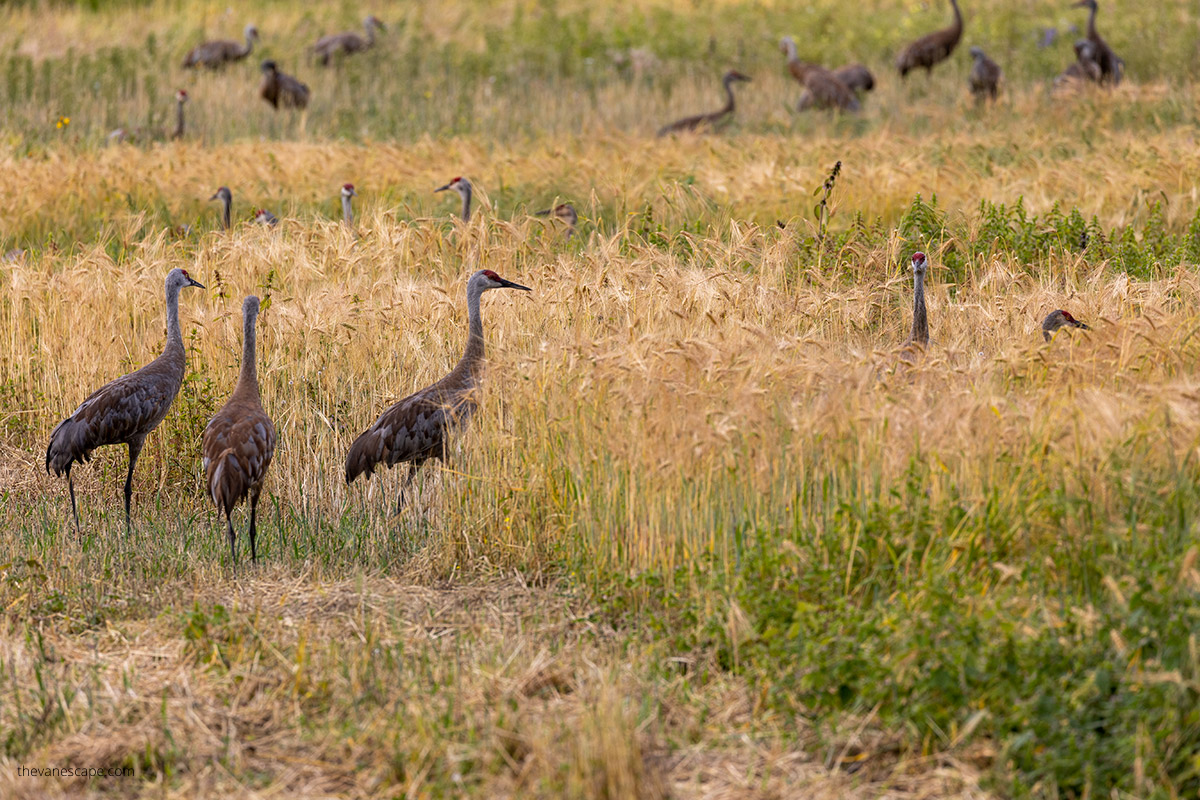 Anchorage or Fairbanks: Glacier Exploration
Visiting and hiking glaciers is a highlight of any Alaskan adventure. Anchorage is closer to numerous road-accessible glaciers such as Matanuska, Exit, and Portage glaciers. Moreover, you can get to Byron Glacier, Spencer Glacier, Eklutna Glacier, Tonsina Glacier, and Knik Glacier (accessible via helicopter tour from Anchorage).
Fairbanks, while further from coastal glaciers, is near the Eastern Alaska Range, where you can tour the Gulkana Glacier.
The coastal areas of Alaska have a colder, wetter climate, which helps to maintain the glaciers there. In contrast, Fairbanks experiences a subarctic climate with drier conditions and warmer summer temperatures, which are less conducive to glacier formation and preservation. Therefore, you'll find fewer glaciers around Fairbanks compared to Anchorage.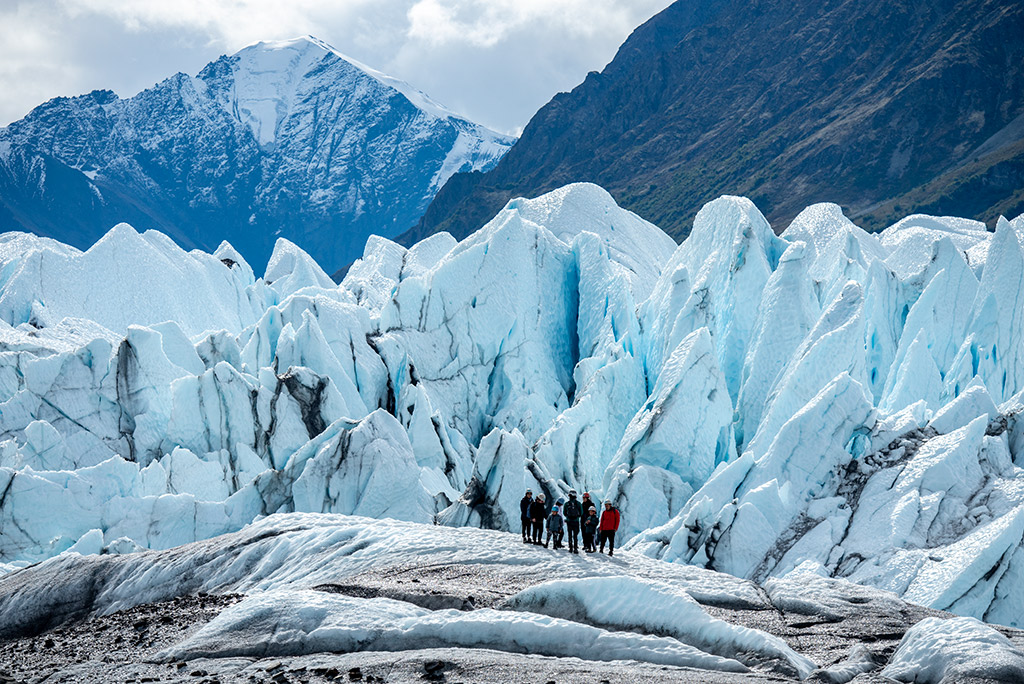 Anchorage or Fairbanks for Cruise Tours Passengers
Regarding passenger cruise tours, Anchorage holds a clear advantage due to its proximity to Seward and Whittier, two major cruise ports in this part of Alaska.
Although Anchorage is not a cruise port, it is the most common starting or ending point for many Alaskan cruises due to its international airport and transport links. Seward, 125 miles south of Anchorage, is a popular embarkation/disembarkation port for Gulf of Alaska cruises. In contrast, Whittier, approximately 60 miles southeast of Anchorage, is commonly used by Princess Cruises for their Voyage of the Glaciers itinerary.
Taking a scenic train or bus ride to Seward or Whittier from Anchorage is easy. Both journeys provide stunning views of the Alaskan landscape and wildlife along the way, offering a memorable start or end to a cruise.
Cruises departing from or arriving in Seward or Whittier often include itineraries at awe-inspiring destinations like Glacier Bay National Park, College Fjord, and charming port towns like Skagway, Juneau, and Ketchikan. These itineraries often feature numerous opportunities for wildlife spotting, including whales, seals, eagles, and bears, along with excursions like glacier trekking, kayaking, dog sledding, and cultural tours.
While Fairbanks is a common stop on land tours associated with cruises, it does not serve as a cruise port due to its inland location. Cruise passengers often visit Fairbanks as part of a land-sea package before or after a cruise, usually involving a trip to Denali National Park.
In conclusion, if a cruise is a central part of your Alaska travel plans, Anchorage is a more convenient base due to its connections with major cruise ports. However, if you're interested in combining a cruise with inland adventures like exploring the Arctic Circle or Denali National Park, incorporating Fairbanks into your itinerary could provide a well-rounded Alaskan experience. But having much more time for such an experience would be best.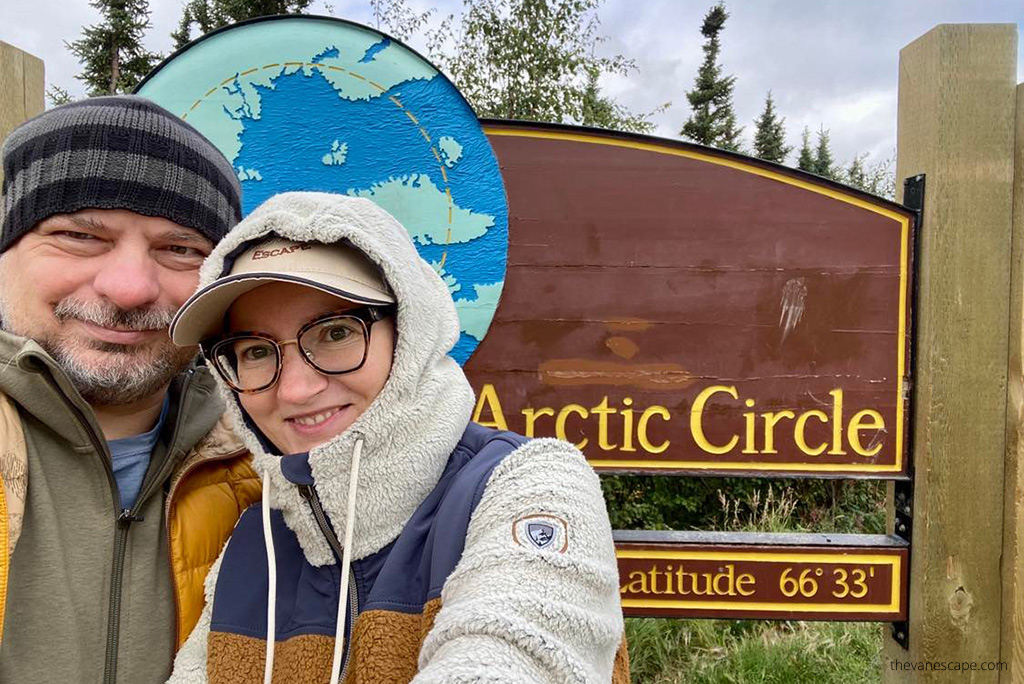 Anchorage or Fairbanks for Adventure Seekers
Both Anchorage and Fairbanks offer unique adventure opportunities. However, the two cities cater to different adventures due to their location.
Anchorage, located near the coast, has access to several challenging mountain terrains and trails. It's nestled in the Southcentral region, with the Chugach Mountains in the east providing rugged terrain that's a haven for experienced hikers and climbers.
On the other hand, Fairbanks, situated in Alaska's interior, offers a different kind of wilderness adventure. It provides access to vast forested areas, rolling hills, and rivers. The experiences lean towards multi-day hiking, canoeing, pack rafting, fishing, and wildlife spotting.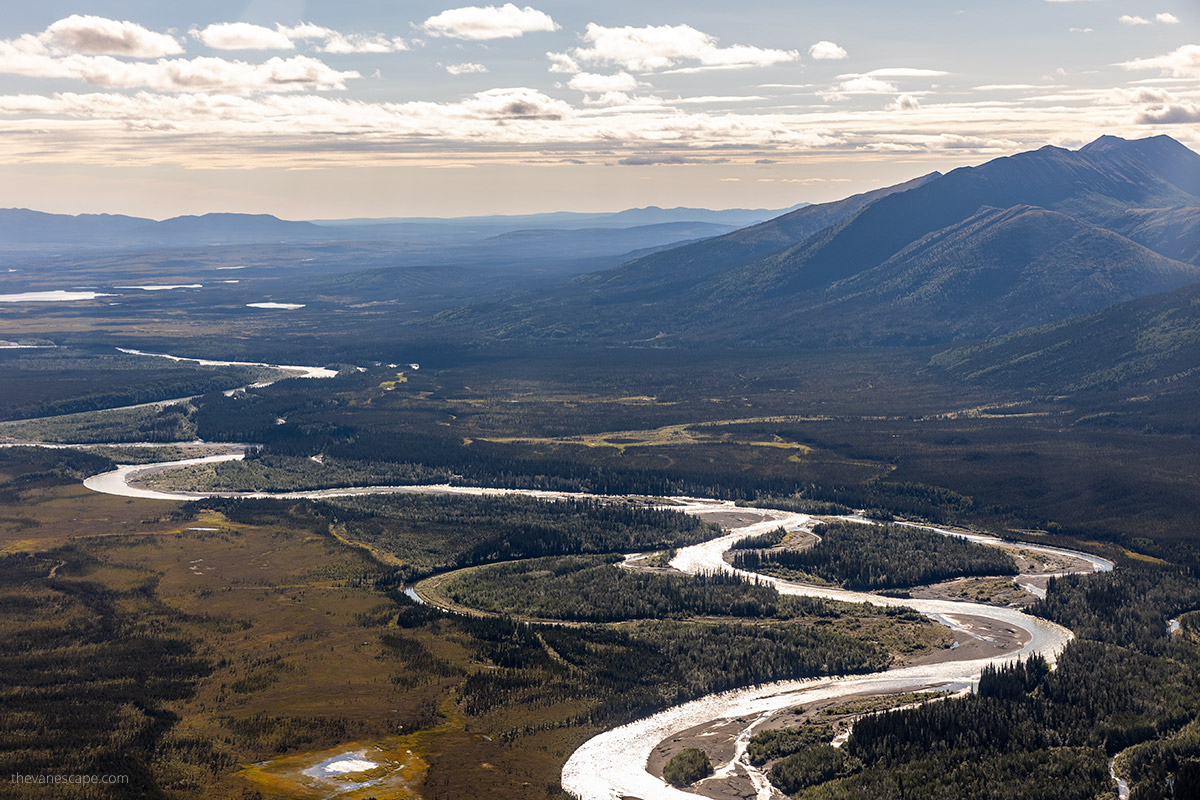 For more extreme adventurers, Fairbanks is the gateway to the Arctic Circle. You can get there via Dalton Highway. From here, you can embark on challenging multi-day trips into the Brooks Range or Gates of the Arctic National Park, one of the least visited national parks in the U.S. due to its remote location and lack of established trails or roads. Or you can also get to Kobuk Valley, an extremely remote wilderness.
If you're seeking extensive wilderness, multi-day hikes, or Arctic exploration, Fairbanks could be the better choice. North of Fairbanks, you also have desolate areas with no services where you will meet few people. So it is also an area for people who value solitude. But due to the lack of services, planning a trip to these parts of Alaska is much more difficult. Make sure to read our list of top things to do in Fairbanks and its area to get more suggestions.
Remember, Alaska's wilderness is rugged and often remote, and adventures there require appropriate preparation, skills, and equipment. For the most challenging or remote areas, consider hiring a guide or joining an organized tour to ensure safety. Also, check out our packing list for the Alaska adventure to prepare for travel.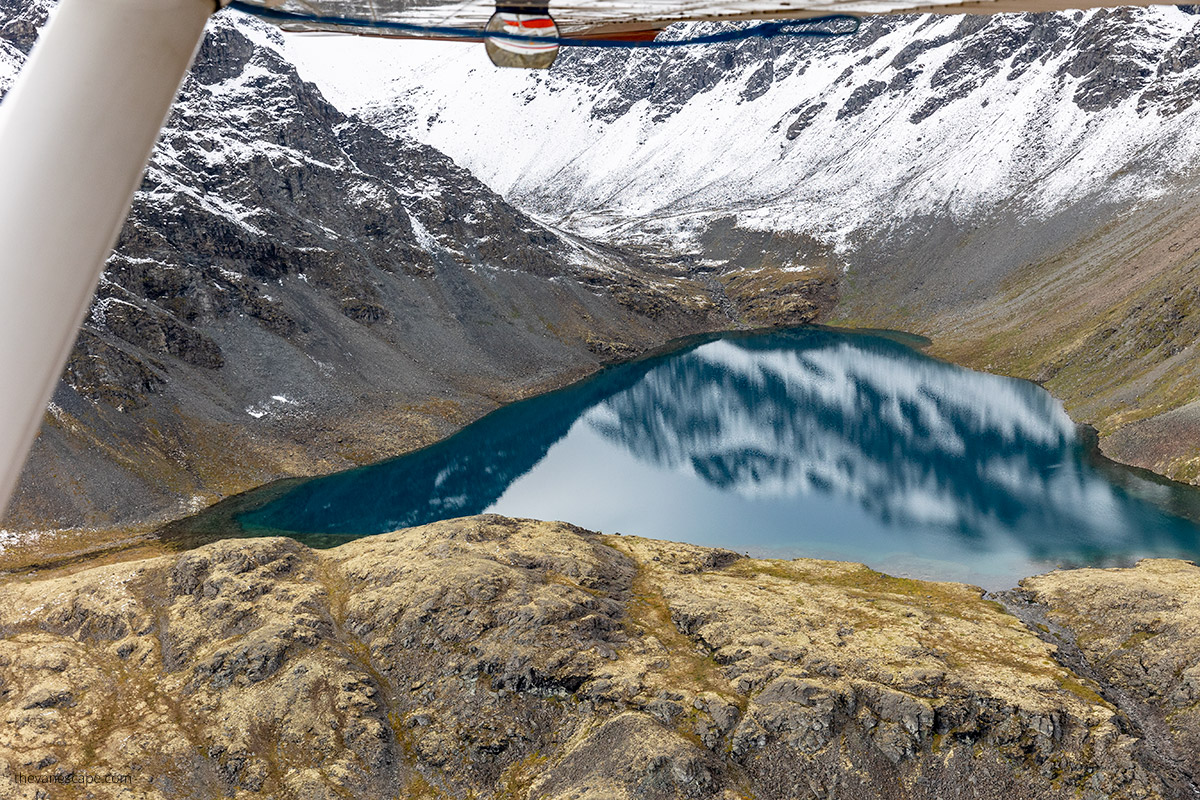 Anchorage vs Fairbanks – Final Thoughts
Choosing between Anchorage and Fairbanks ultimately hinges on personal preferences. Anchorage's urban bustle and surrounding natural wonders make it a microcosm of Alaska's diversity. At the same time, Fairbanks' interior location and laid-back ambiance offer a profound sense of the Alaskan wilderness and frontier spirit. Regardless of the choice, both cities promise a unique and memorable Alaskan adventure.
For a first-time Alaskan journey, Anchorage is a compelling choice. However, if the ethereal Northern Lights are a priority, Fairbanks offers superior viewing opportunities. Cruise enthusiasts will find Anchorage conveniently positioned, whereas Fairbanks appeals to those seeking vast wilderness, desolation, and a touch of the Arctic. Opt for Anchorage for memorable glacier explorations, but choose Fairbanks for exhilarating river rafting adventures. Both cities provide distinct yet equally rewarding ways to experience the diverse facets of Alaska.